Listen to Yasiel Puig cheer for Puerto Rico's first gold medalist, Monica Puig, because '#VivaPuig'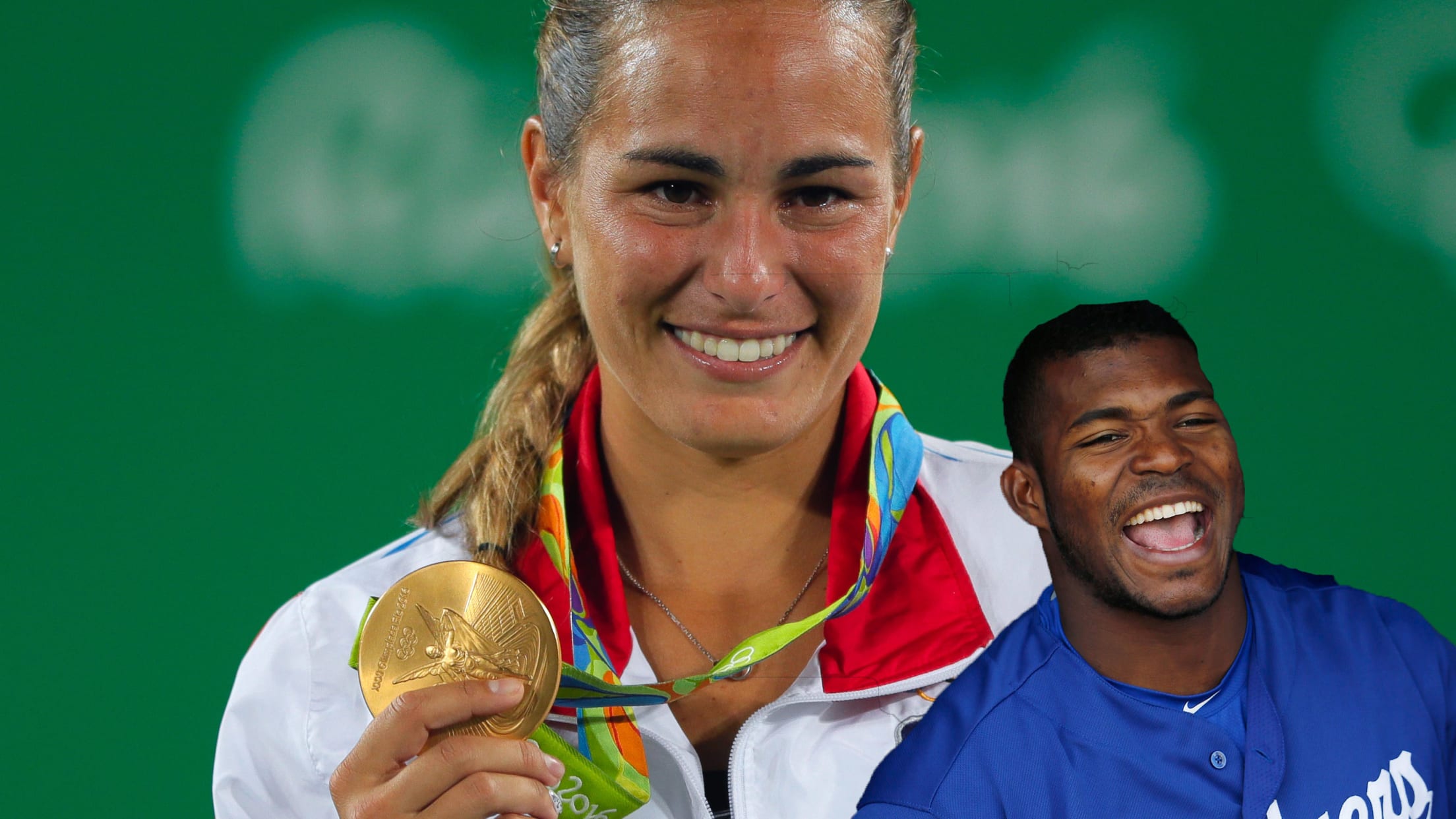 Monica Puig of Puerto Rico poses holding the gold medal of the women's tennis competition at the 2016 Summer Olympics in Rio de Janeiro, Brazil, Saturday, Aug. 13, 2016. (AP Photo/Vadim Ghirda) (Vadim Ghirda/AP)
When Monica Puig won her match against Angelique Kerber to win the tennis gold medal -- the first ever in Puerto Rico's history -- it wasn't just all of her country cheering for. No, she had an ally in another Puig thanks to Los Angeles' Yasiel.
Puig got his cheering going before the match:
LET'S GO PUIG ! Get that #Gold🏅Keep it in the family 🎾 @MonicaAce93 🇵🇷#Rio2016 #PuigforGold #PuertoRico #Olympics pic.twitter.com/aOT3zPq4Fh

— Yasiel Puig (@YasielPuig) August 13, 2016
Don't think that was the end of it, though. Oh no, the outfielder was completely locked in. When it came time for match point, Puig was cheering along the whole way:
Happy for @MonicaAce93 She's the best #VivaPuig #GoldenPuig pic.twitter.com/qO5KATRsHM

— Yasiel Puig (@YasielPuig) August 13, 2016
Of course, the best part -- along with his excited shouts of "Oh my god!" after she won -- might be his mention of "thank you" when the announcer mentions "Puig." #VivaPuig indeed.
Puig (the Olympian) also has another Dodgers connection -- she's dating Jose De Leon, the organization's No. 2 prospect, and Puig (the baseball player)'s teammate in Oklahoma City.
Teams in this article:
Players in this article: