After Yasiel Puig tried and failed to avoid Javy Baez's tag, Baez teased him and they both laughed
What happens when two of the most fun-loving players combine on a single play? Maximum fun, that's what.
In the ninth inning of the Dodgers' 6-1 win in Game 3 of the National League Championship Series presented by Camping World on Tuesday, Yasiel Puig laced a line drive down the left-field line and tried turning it into a double. The throw beat him to the bag, where Javy Baez -- who we know by now is a master at sneaky-fast swipe tags -- was waiting.
Knowing Baez's reputation, Puig tried avoiding the tag with one of those swim-slides players try when they want to get creative. But, as we've seen, sometimes it works and sometimes it doesn't. It didn't work for Puig, either, as Baez stayed with it and tagged him out ... and busted out a Dikembe Mutombo finger-wag as if to say, "haha, nice try!"
But wait. Let's enhance that last GIF a bit to play the full, glorious sequence:
This image is perfection: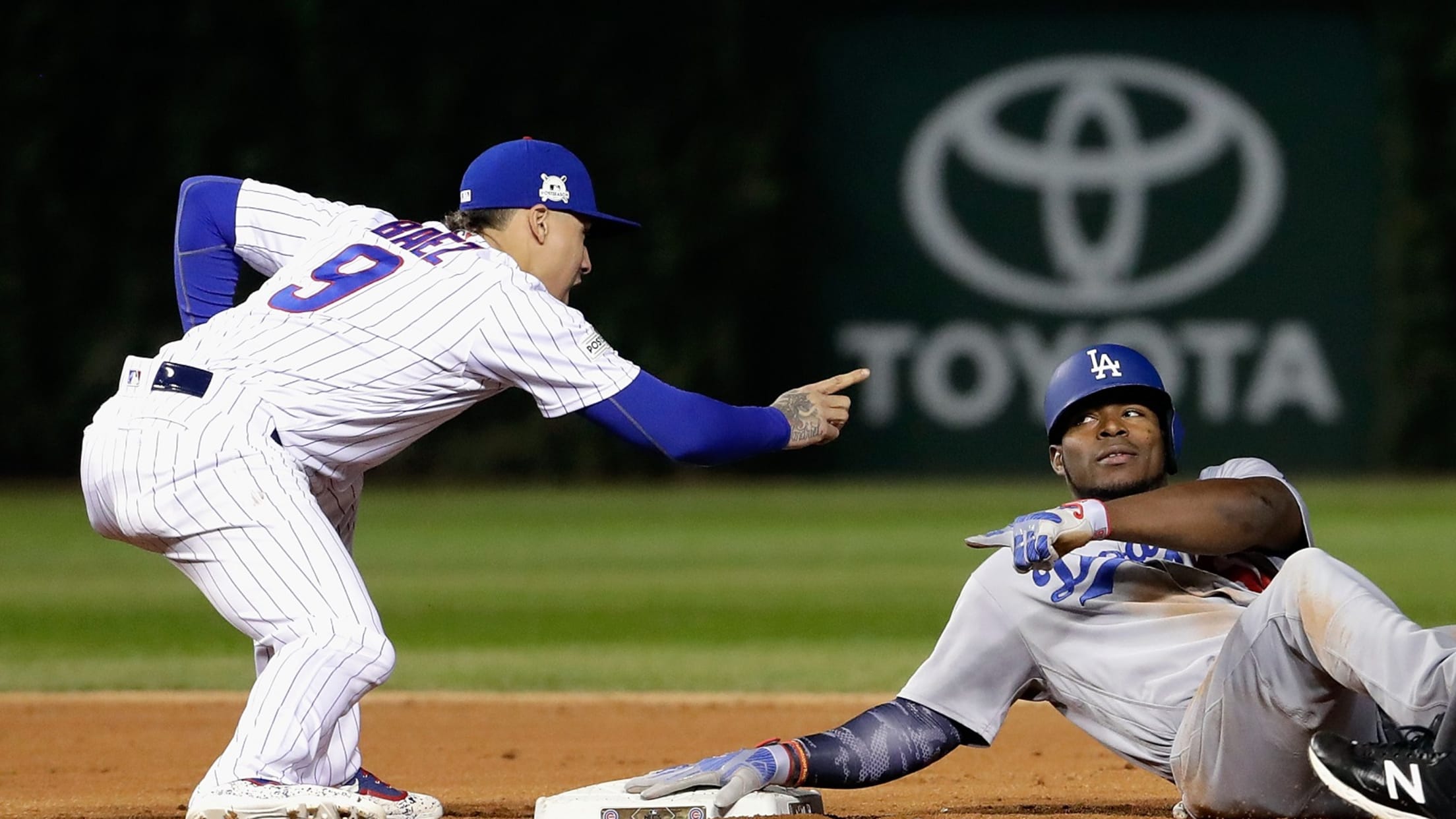 Good times at the second-base bag. And in the Dodgers dugout, too, thanks to Puig, who really should have his own dedicated camera:
Tune in to NLCS Game 4 on Wednesday, 9 p.m. ET/8 CT/6 PT on TBS.
Teams in this article:
Players in this article: