Christian Yelich and the Brewers showed up to support Giannis and the Bucks in their playoff game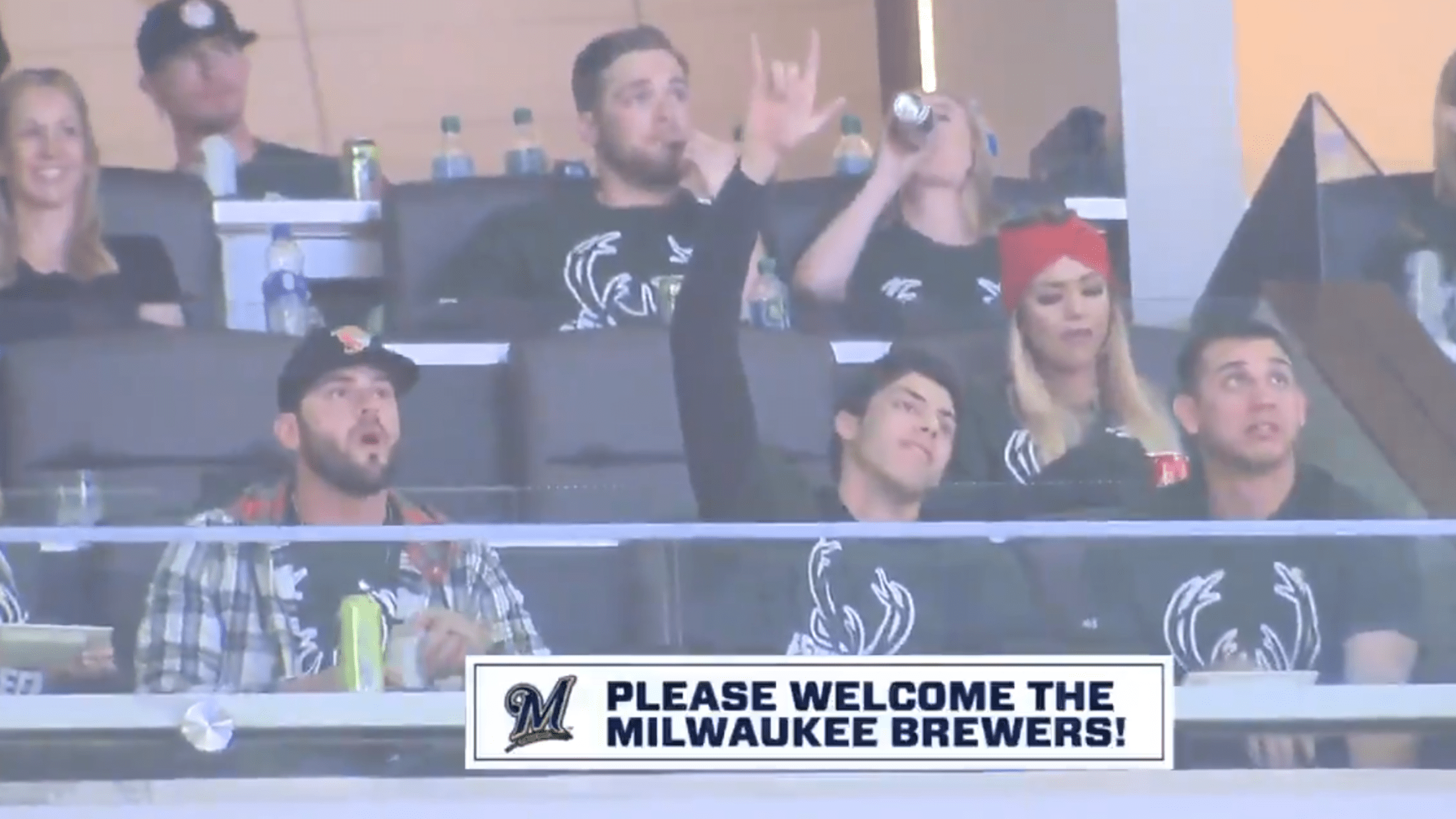 By virtue of a scheduled day game on Wednesday afternoon, the Brewers had a night off before opening up a series with the Dodgers at Miller Park on Thursday ... so they went to a basketball game.
Not just any basketball game, mind you. Christian Yelich, Mike Moustakas and their crew went to watch Giannis Antetokounmpo and the Bucks battle the Pistons at Fiserv Forum. Perched in cushy luxury box seats, they had a pretty good time.
Meanwhile, down by the court, Packers quarterback Aaron Rodgers (alongside Danica Patrick) made sure this was a complete summit of marquee Wisconsin sports teams.
Everybody had an enjoyable evening, as the Bucks dispatched the Pistons pretty easily, 120-99.
Adrian Garro joined MLB.com in 2016. Throughout his travels, both Bartolo Colon and Vin Scully have placed their hands on his shoulders. Not at the same time, though. That'd be amazing.
Teams in this article:
Players in this article:
Topics in this article: