Christian Yelich has been absolutely owning the Cardinals this year and they know it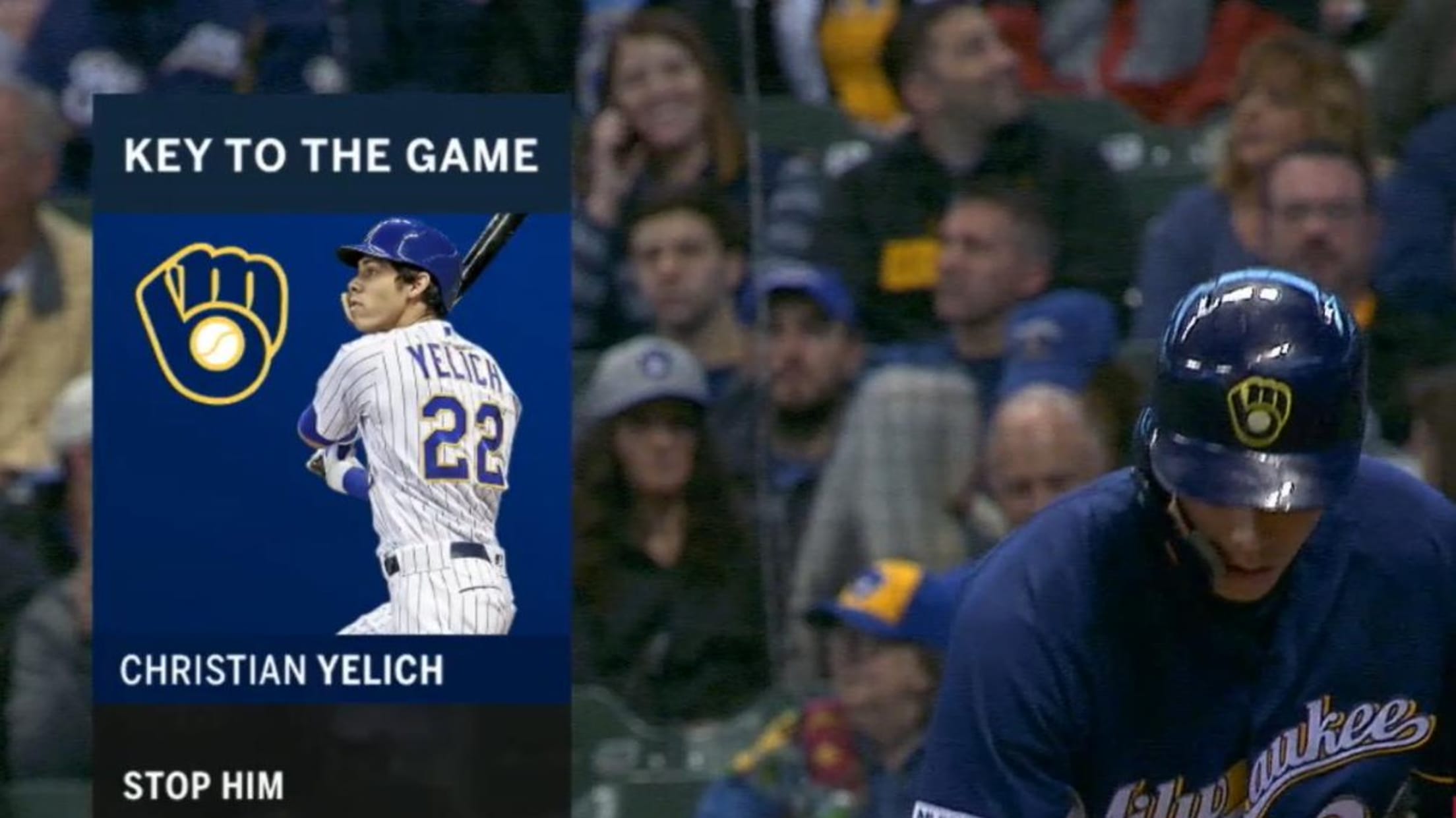 You'd think, after a long offseason of whiffing on softballs, Christian Yelich may have cooled down from his torrid NL MVP campaign in 2018. But no, the man who may or may not also be Pete Davidson has not cooled down. He doesn't know how to cool down. Entering Wednesday's game against the Cardinals, Yelich was leading the league in homers (9), RBIs (25) and slashing a very comfortable .357/.446/.800.
He's like a steamy Wisconsin brat roasting in the middle of a July tailgate outside Miller Park. With chili sauce. And also maybe some cheese. And garlic. Hot garlic.
The Cardinals, a big division foe, have been Yelich's ultimate victim. He has eight of his homers and 18 of his RBIs against St. Louis. He's hitting .524/.643/.1.714 against them! He hit four in four straight games against the Cards to start the season, had another last night and hit three in three at-bats on Monday:
So, what was the Key to the Game graphic for the Cardinals on Wednesday? It was simple. It was also probably impossible.
Bold strategy, let's see if it pays off for the Redbirds today. pic.twitter.com/mt6XcFyHmz

— Cut4 (@Cut4) April 17, 2019
Don't pitch to him. Don't even look at him. Every fielder should just fall to their knees and pray until Yelich has packed up his bats and moved on to own a different team.
Matt Monagan writes at night for Cut4. In his spare time, he travels and searches Twitter for Wily Mo Pena news.
Teams in this article:
Players in this article:
Topics in this article: