Check out the glove Yogi Berra helped design, on exhibit this summer with The Hall of Fame Tour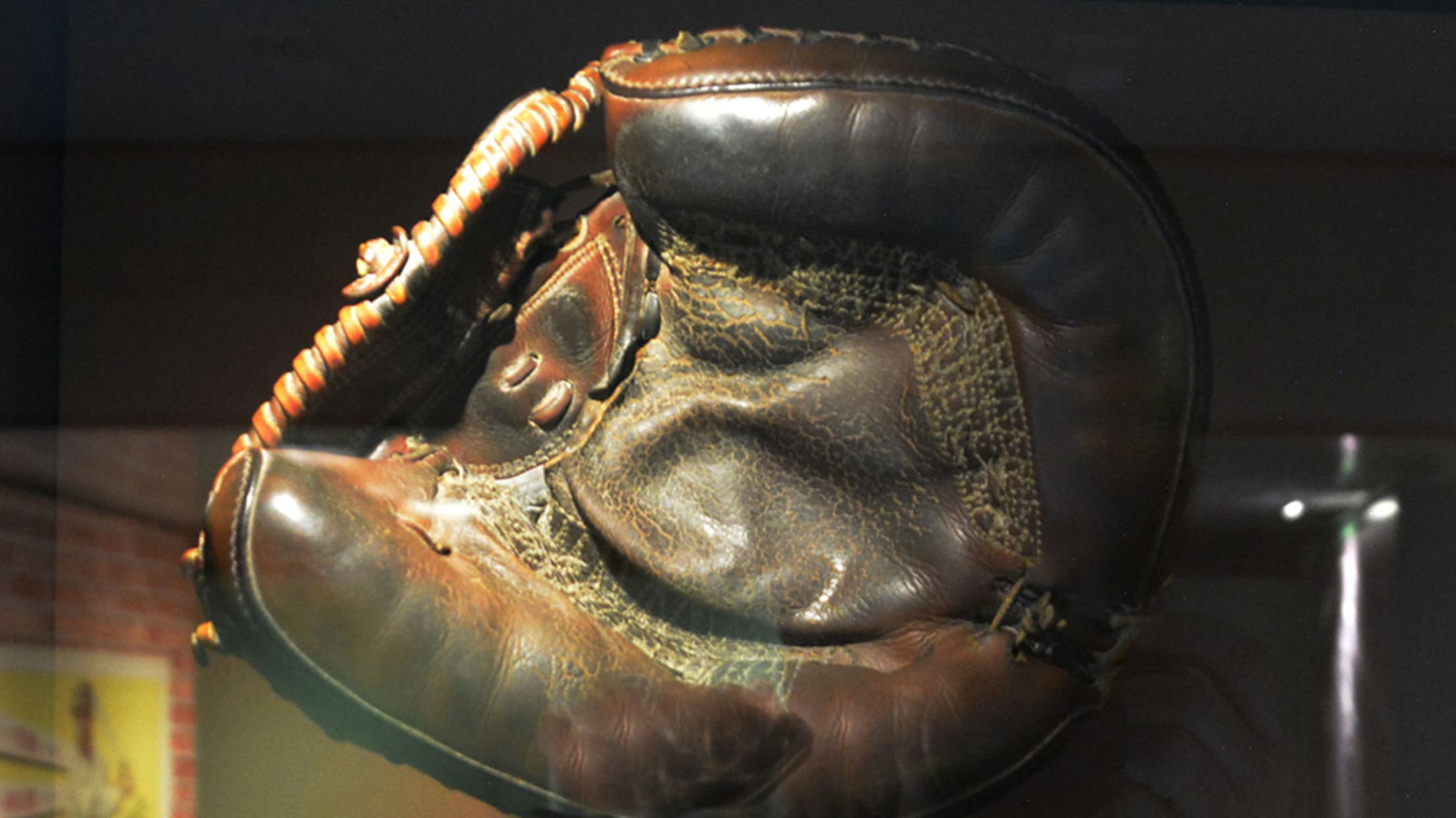 (Picasa)
Necessity is the mother of invention, they say. It's not a Yogism, but it fits the bill.
In Game 1 of the 1955 World Series between the Yankees and the Dodgers, Jackie Robinson stole home in what has become one of the most famous -- or, in my family, infamous -- plays in baseball history. Robinson was called safe, but until the day Grampa passed away last September, he insisted his pal Jackie was out.
Grampa also insisted that had he been able to make a one-handed sweep tag, this undeniable fact would have been more obvious to umpire Bill Summers. But, Gramp's glove that day was an old, donut-style catcher's mitt, solid all the way around, and if you didn't keep a second hand in place, the ball would pop out of the glove. The two-handed tag was safer, but slower.
Grampa sat down with Spalding that winter and, in 1956, a new, innovative Yogi Berra model glove debuted with a hinge at one end so it could be more easily closed with one hand. The glove that Grampa used to catch Don Larsen's perfect game in the 1956 World Series has that hinge, and it's my favorite piece in The Hall of Fame Tour -- the new mobile exhibit that brings Cooperstown to the masses -- but I may be a touch biased.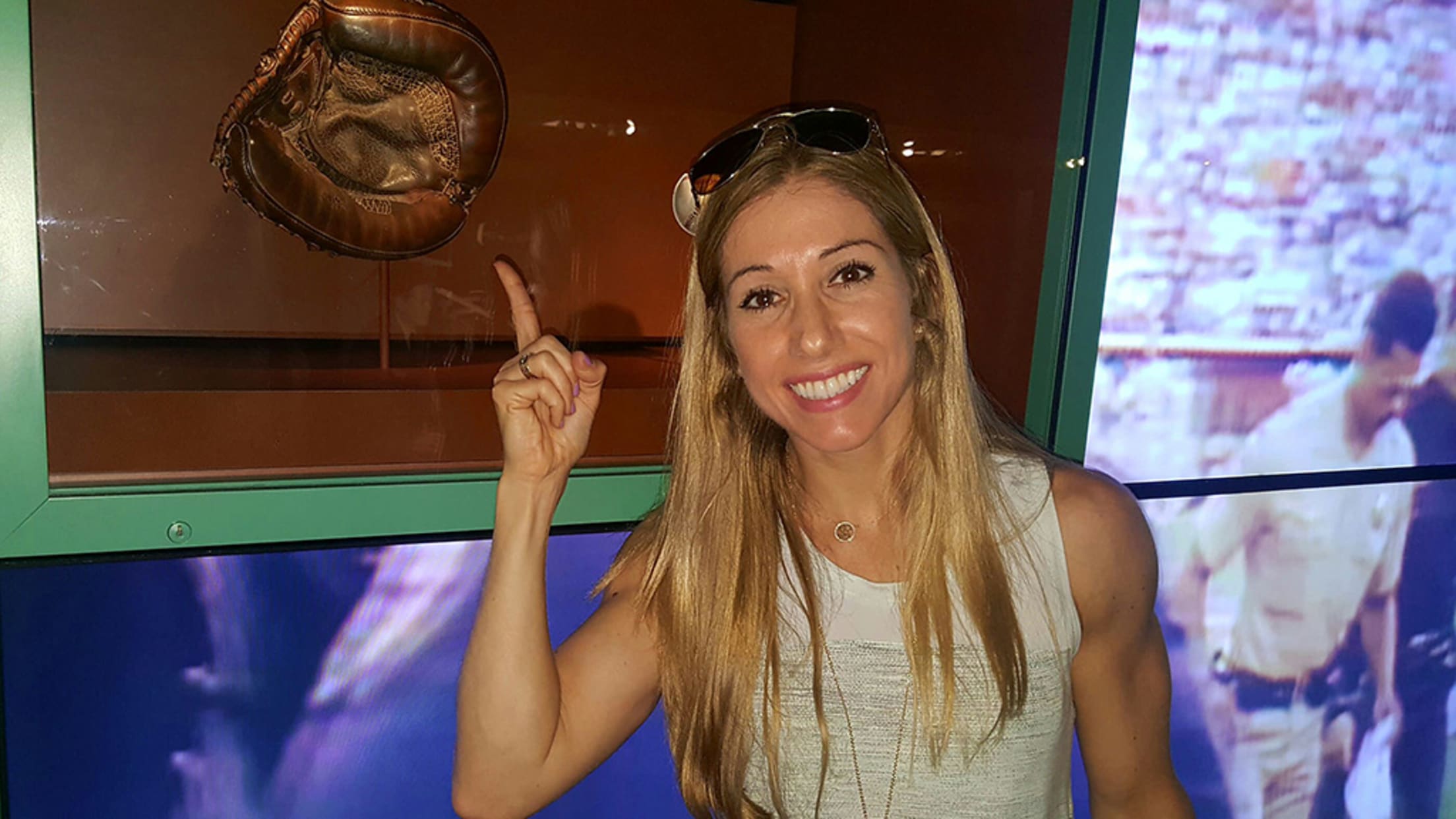 "It had never happened in World Series history, and it hasn't happened since," Grampa said of the perfect game. And as time passes, it seems less and less likely the feat will ever be repeated.
I've never actually seen this particular glove of Grampa's, because it has never been on display when I've visited the Hall of Fame in Cooperstown. So I was thrilled to be able to take a look at it, and watch the video that goes along with it, in the "Iconic Moments" section of the mobile exhibit.
Grampa used that glove to catch all 97 pitches Larsen threw that October day, and it's still firmly on his hand in the iconic photo of him jumping into Larsen's arms.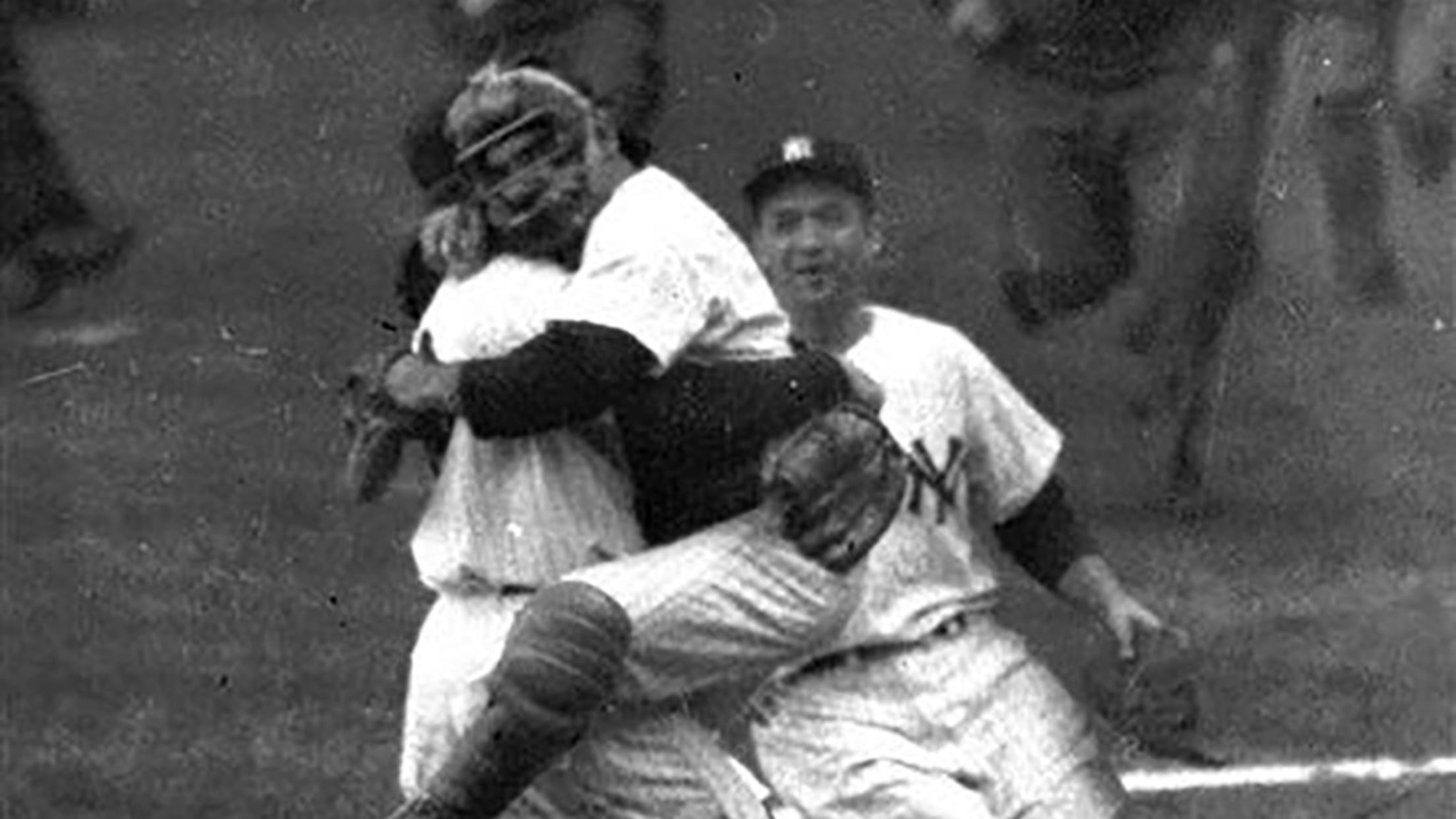 The Hall of Fame Tour and its "We Are Baseball" virtual experience will travel to six cities in its first four months of operation in 2016, beginning with a July 3-10 visit to Modern Woodmen Park in Davenport, Iowa, located only 90 miles from the iconic movie site in Dyersville, Iowa. The other scheduled stops are Miller Park in Milwaukee (July 15-31), Kauffman Stadium in Kansas City (Aug. 5-21), Busch Stadium in St. Louis (Aug. 26-Sept. 11), the Mall of America in Minneapolis (Sept. 16-29) and the Las Vegas Convention Center in Las Vegas (Oct. 7-23).
General public tickets across all six announced locations are available beginning Tuesday at 11 a.m. ET at the tour's official website, HallOfFametour.com.
Lindsay Berra is a columnist for MLB.com. You can follow her on Twitter @LindsayBerra.