Over two years later, Zack Britton still hasn't forgotten about the 2016 Wild Card game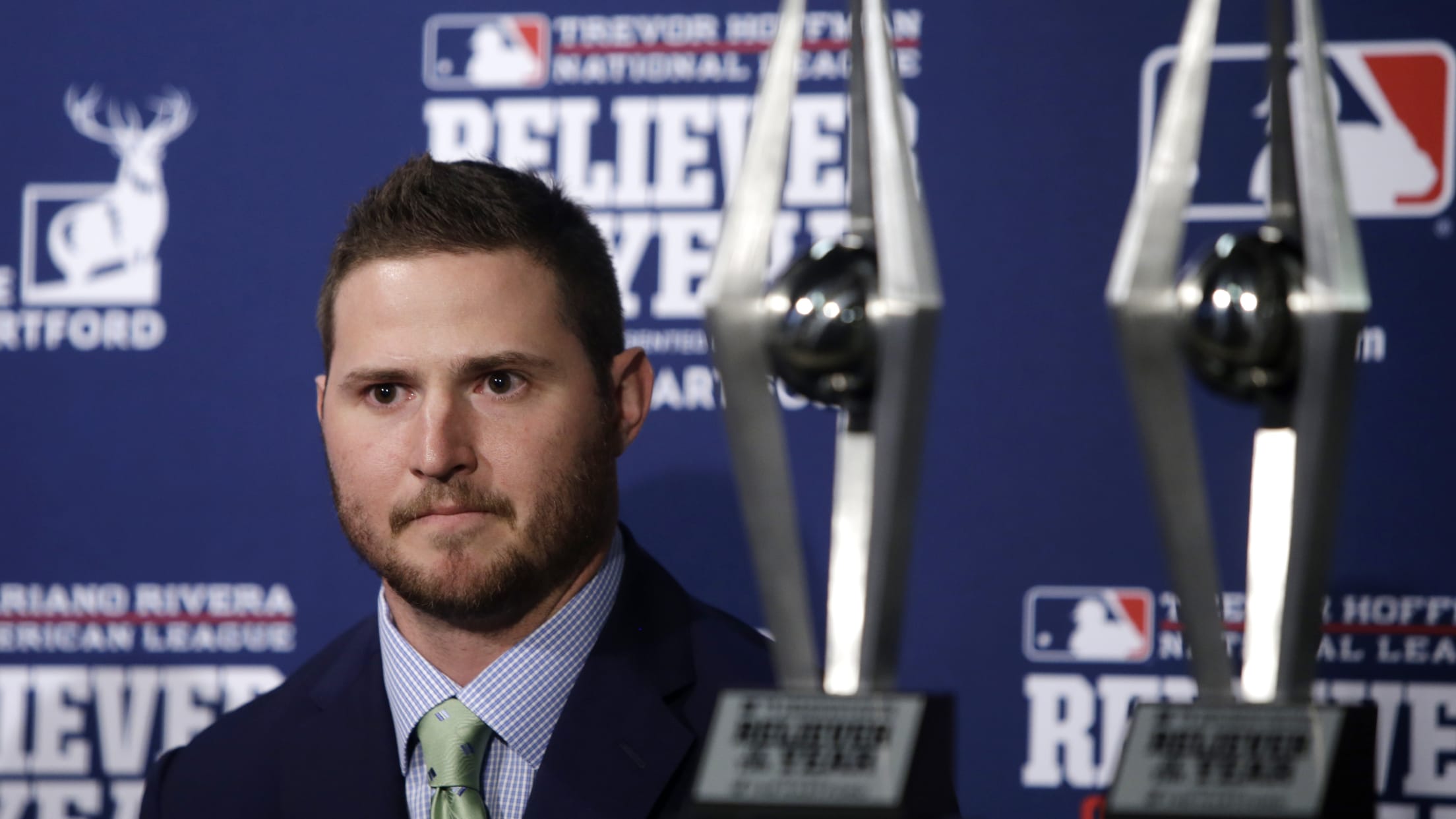 Baltimore Orioles' Zach Britton receives Mariano Rivera American League Reliever of the Year award during a news conference before Game 4 of the Major League Baseball World Series between the Chicago Cubs and the Cleveland Indians, Saturday, Oct. 29, 2016, in Chicago. (AP Photo/Kiichiro Sato) (Kiichiro Sato/AP)
When Zack Britton announced that he was changing the spelling of his name on Thursday, you would have thought it was the biggest news to come from the Yankees reliever. You would be wrong. That's because with three little words he offered an incredible take on the 2016 Wild Card game.
Let's take a quick trip back in time to the 2016 AL Wild Card Game between the Orioles and Blue Jays. That year, Britton led the league in saves for Baltimore and had a miniscule 0.54 ERA. And yet, even as the game grew late and entered extra innings, O's manager Buck Showalter never called upon his bullpen ace. Ubaldo Jiménez eventually gave up a walk-off three-run homer in the 11th, leaving plenty of people wondering why Britton never got the chance to pitch.
The lefty, now with the Yankees, offered his own three-word take on Wednesday. When one fan asked if his Orioles jersey that came with a 2016 postseason patch was game-worn, well, Britton didn't hold back:
Is that game used?

— Jonas (@j_pein17) February 7, 2019
Short answer. NO.

— Zack Britton (@zbritton) February 7, 2019
I mean, he's not wrong.