We are rebuilding our new website. Updated content and resources for 2022 coming soon!

TERMS & DEFINITIONS: THE POWER OF WORDS
UNDERSTANDING RACISM & SOCIAL JUSTICE

13th (Ava DuVernay) — Netflix
American Son (Kenny Leon) — Netflix
Just Mercy (Destin Daniel Cretton) — Available to rent for free in June in the U.S.
King In The Wilderness (Peter Kunhardt) — HBO
See You Yesterday (Stefon Bristol) — Netflix
Selma (Ava DuVernay) — Available to rent for free in June in the U.S.
The Black Panthers: Vanguard of the Revolution (Stanley Nelson, Jr.) — Available to rent
The Hate U Give (George Tillman Jr.) — Available to rent for free
When They See Us (Ava DuVernay) — Netflix
Hidden Figures (Theodore Melfi) — Available to rent
DIVERSITY, EQUITY & INCLUSION IN THE WORKPLACE

SUPPORTING YOUR BLACK COLLEAGUES
Ask your colleagues how they would like to be supported.
Don't ask your Black colleagues to explain complex racial issues to you.
Listen and acknowledge their feelings.
Hold your peers and managers accountable and report any instances of racism, however big or small they may seem to you.
Mentor: Identify talent within teams and support them with the knowledge and opportunity to succeed.
Speak out, because silence is not allyship.
Empower and support Employee/Business Resource Groups.
Donate to causes that further education and take action to end racism.
Read -- seek out books to educate yourself about the history of systemic racism across the world.
Employee Resource Groups
Employee Resource Groups are not just social networks but cultural impact groups that share in the commitment to diversity, equity and inclusion in the areas including but not limited to ethnic heritage, generation, gender, gender identity, disability, sexual orientation, parental status and military & veteran status, or any other protected classes.
ERGs are part of our commitment to create an inclusive workplace and are open to all employees.
All MLB employees are encouraged to join and become allies for all Employee Resource Groups.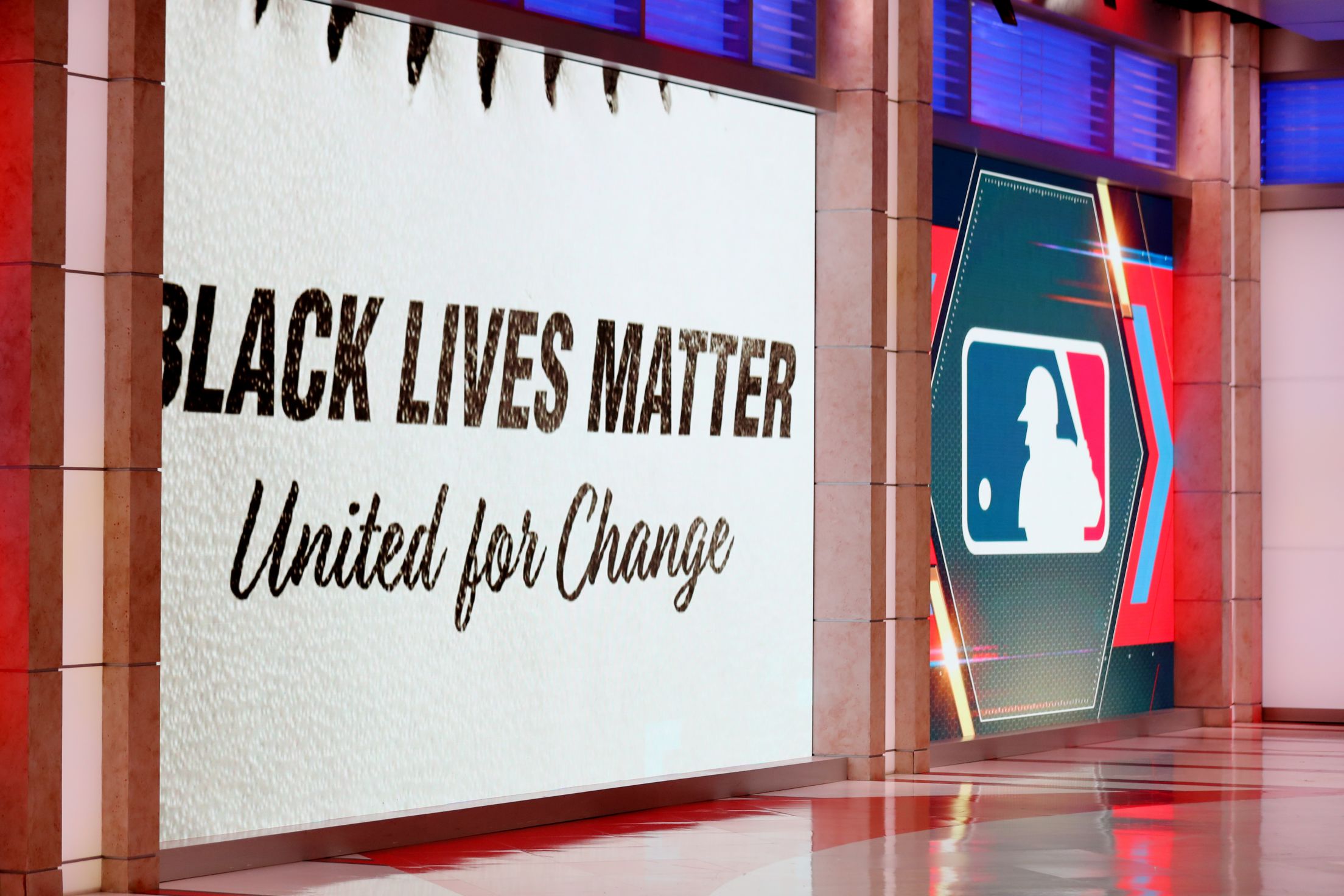 SOCIAL JUSTICE ORGANIZATIONS
The organizations listed may or may not be partners of MLB or its Clubs. This is for informational purposes only.

HAVING CONVERSATIONS ABOUT RACE
In department/team meetings, staff calls, at the water cooler … the most "human" start to this conversation is always: "How are you?" "How is this impacting you?"
Lead with empathy.
Listen and acknowledge responses and feelings.
Don't attempt to walk in their shoes or "relate" to the issue but allow people to share.
Always defer to commonalities of the shared human experience (emotions, family, safety), rather than try to understand or define racial nuances. For example: "I can't possibly understand what you are feeling, but the loss of a father, brother, spouse, son, would be traumatic for anyone."
Understand there may be varying perspectives, bias and opinions and everyone may not be comfortable sharing.
Reinforce the company's policy on discrimination and harassment.
Guidelines for having conversations about race:
Have the conversation rather than avoiding it.
Listen actively; hear fully before responding.
Solicit input; ask what they think, "What did you think about that?"
Honor "frames of reference" -- different perspectives and viewpoints.
Seek to understand what others are thinking; before sharing your thoughts. People are more willing to hear from you when you hear them, first.
Share your views as just that your views that may not be shared by others. Honor that.
Respond with care, acceptance and compassion. You don't have to agree; however, you do need to acknowledge and appreciate the person; no matter what.
Nobody's perfect -- you will not be perfect in what you say; and they will not be perfect in what they share. There is no right. Do the best you can.
Everything does not need to be said -- it's enough to create space for the conversation.
Avoid teaching, preaching and the temptation to 'correct' others -- no one has the answers.
Let go of agendas and expectations.
Appreciate others' viewpoints; say "thank you."
Do your personal work. Get support to unpack your feelings and concerns at another time, so that you can better hear and support others.

Suggested Reading:
Inclusive Books Guide - Anti-racist book recommendations for all ages which include discussion guides
How to Talk to Kids About Race - Research-based best practices to promote positive racial identity development in children, support conversations about race and racism, and move from conversation to action
Racial Literacy: Key Terms and Definitions
How to be an Ally: 41 ways to show up in this work and take meaningful action towards racial justice now
Guide for Selecting Anti-bias Children Books
Tips:
1. Correct with care. Listen first, and gently correct facts; not thoughts or feelings. Provide developmentally appropriate information and offer other ways to look at things. For example:
Question. Why do people protest and get violent?
Response. Sometimes people express their feelings in negative ways. We all get angry at times, but we can choose to express our feelings in ways that help us understand each other better. And maybe solve some problems.
2. Use language children can identify with. Most children have heard about and understand the concept of bullying. They understand what it is, and maybe what it feels like to be mistreated. When discussing these concepts, focus on the behavior, its negative impact, and the desired behavior.
An example might be:
Behavior and Negative Impact: What if a friend was making fun of someone else? How do you think that person would feel?
You might choose to do one of three things:
Join in and make fun of them too. Sound like a good idea? No.
Do nothing; or say nothing -- even though you're feeling uncomfortable. What do you think? Not the best answer.
(Desired Behavior) Say something in a way that respects your friend while letting them know you don't agree with their behavior and that they should stop. We can talk with each other in a way that helps everyone.
3. Honor their 'fill line.' Adults can get caught up explaining and taking advantage of a teachable moment. Suddenly the child gets distracted; stares off; changes the subject or gets up and walks away. Like adults kids have a "fill line" -- a place they reach when they can't take in any more information. Honor when they have heard enough. When they thirst for more, they will ask.
4. Be a role model by listening and responding positively to diversity and differences in a supportive and empathetic way. This can teach children positive attitudes and effective strategies.
5. Expand their perspectives of diversity and differences, all year round. Have conversations that help them view multicultural topics with an open mind–you might say, "This is a holiday that (___ ) families celebrate; that our family does not celebrate. I think it's really fun to learn about other traditions!"
6. Celebrate similarities and differences. Ask them to think about friends and others they know, who are similar and different. Point out how our differences make each of us unique and special.
7. Talk about how important it is that all people feel good about themselves. Emphasize how scary it can be to feel like you are different from other people, and how brave it is to share things that are unique about yourself or your family.
8. Teach kids words they can say to make each other feel valued as they learn about and embrace differences: "That's cool! I never knew that before!" "I like the way you do that." "Can you tell me more about that?"
9. Have open conversations about stereotypes and biases. For example, as you say how great it is that there are many similarities and differences in our society -- point out that sometimes people treat other people badly or differently because of their looks, the color of their skin, their cultural beliefs, or their gender. Share that this is unfair and is not how people should treat one another.
Additional Resources: These additional resources are being offered, not endorsed. Just as you monitor what children watch, what they listen to, and their use of the internet and social media activity; it's critical to examine and choose resources you feel comfortable with. Choose the ones that are right for you and your family.

This is not a moment, this is a movement. Major League Baseball is working on sustainable change. While there is specificity to the Black community across many of the strategies outlined below, there is, in many cases, alignment to already existing programs and initiatives that apply to those inclusive of and beyond the Black community. We will continue to update this section to provide real-time action steps being taken across our sport.
Supporting Economic Development
Fostering Community Connection
Amplifying Voices
League-Wide Pro Bono Program (to support Diverse Business Partners)
Long-Term Charitable Investments
Enhancing Diversity, Equity & Inclusion
Diversity Pipeline Program
Talent Development
Inclusive and Anti-Racism HR policies

YOUTH BASEBALL & SOFTBALL
Throughout each year, Major League Baseball operates a wide range of Baseball & Softball Development initiatives to improve access to the game among diverse & under-served communities and foster advanced development within the youth and amateur levels of the sport.
Reviving Baseball in Inner Cities
Elite Development Invitational
MLB does not own the rights to this content.
Organizations
Resources
With the increase in violence and hate crime attacks in the AAPI community, the Asian BRG and Home Base BRG wanted to provide resources for all adults who would like to speak to their children, younger siblings, extended family, and friends about anti-Asian racism:
Additional resources to share with educators of children: