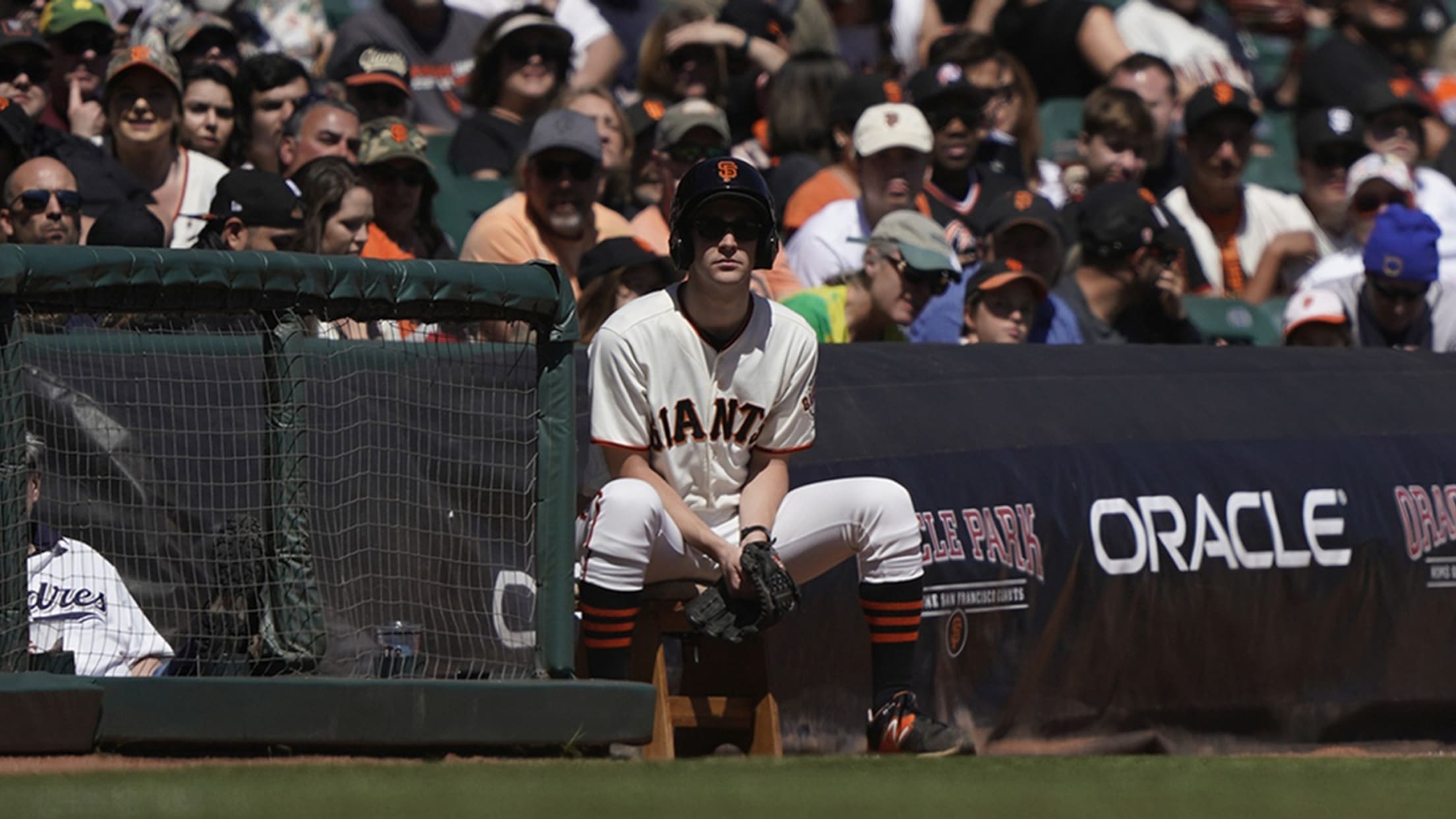 BALLDUDE/BALLDUDETTE PROGRAM
The Giants Balldude/Balldudette Program was created more than 25 years ago as a unique way to involve fans in the on-field action. During each home game, the team designates two people to don Giants uniforms and field foul balls to hand to children in the crowd. As the first MLB team to use adults in this role, the program began as the "Senior Involvement Program" but now includes a broad range of folks, ages 21 and older.
As one might imagine, this is a very popular program, and the demand for spots simply outweighs the supply for our 83 homes games.
Many of the spots are filled by a core of men and women who regularly work several games per season - but we also add many "rookies" to the program each year. We feel it's important to have a set of "veteran" Balldudes since they have been through training and are known by Security, the Wardrobe Department, and Ballpark Operations. They have a clear understanding of their job as well as their boundaries. Because of safety and security factors, it works best to have a measure of consistency.
The rookies that are added to the program are primarily obtained through two different methods: Giants Community Fund Charity Auctions and Online Nominations.
Please note: The Giants Community Fund will no longer be hosting Balldude Camp. We appreciate the interest in this event from many fans over the years. Going forward, please use the methods noted below.
Giants Community Fund Charity Auctions
You can bid on the experience in one of the Giants Community Fund auctions. If you would like to bid, download and fill out our Auction Proxy Bid Form. 
Online Nomination
Like any other position with the organization, hundreds of applications are received, but only a few are chosen for the job.
To submit a nomination, applicants must be adults (21 and older). We also require that they qualify in the following ways:
They are physically able to handle the risks of being on the field. 

They have very good eyesight.

They have good

knees/back

(since he/she will be sitting for 3 hours on a stool that's only 12 inches high).

They are able to react quickly and run after the ball.

Most importantly, he/she will have to have an excellent knowledge of the rules of baseball. One wrong move could affect the outcome of a MLB game.
Nominations for the 2020 season will be accepted when the link below is activated in Spring of 2020.