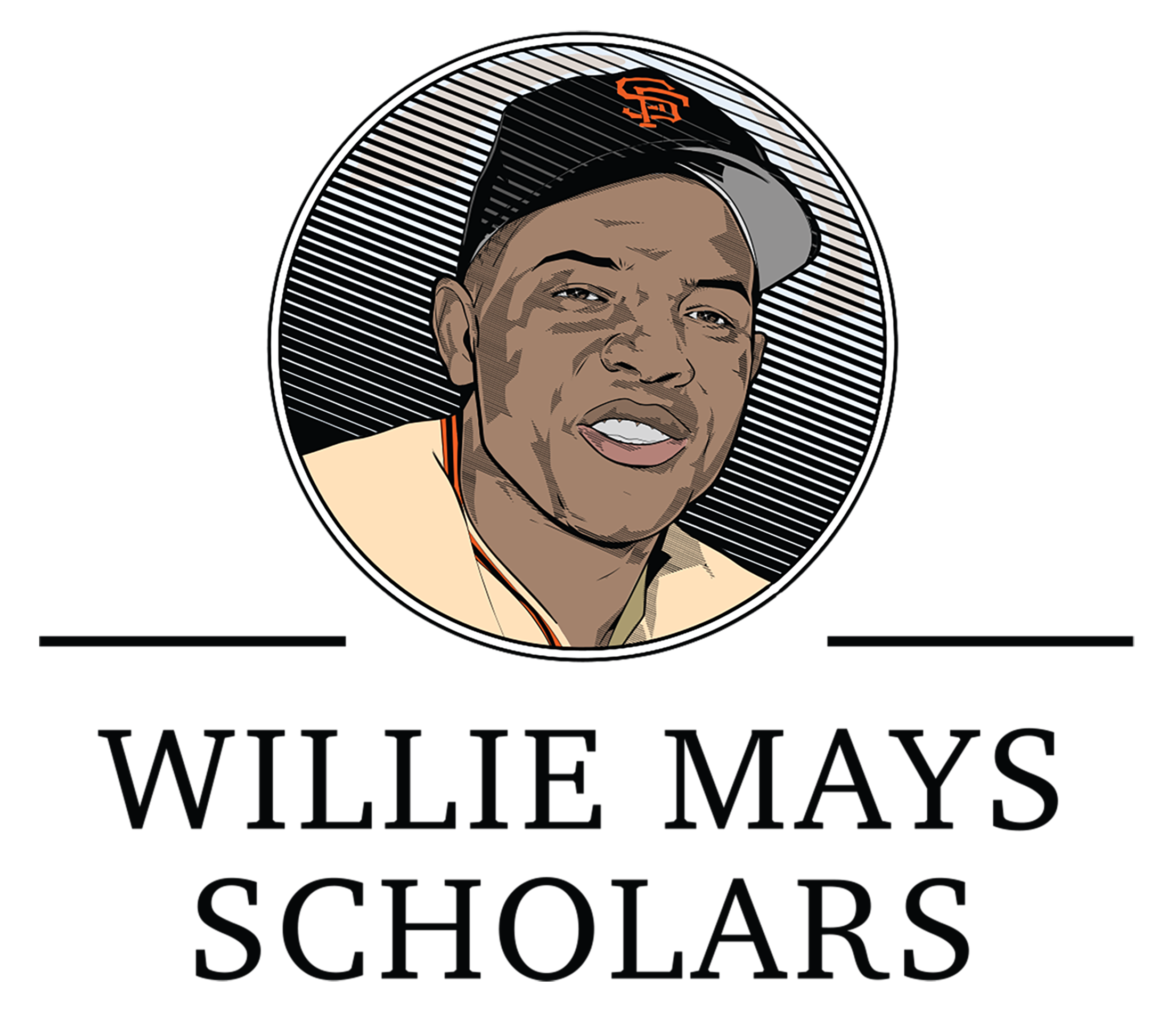 Introducing the inaugural class of Willie Mays Scholars. Join us in honoring Willie by giving the gift of education.
MEET THE 2021 CLASS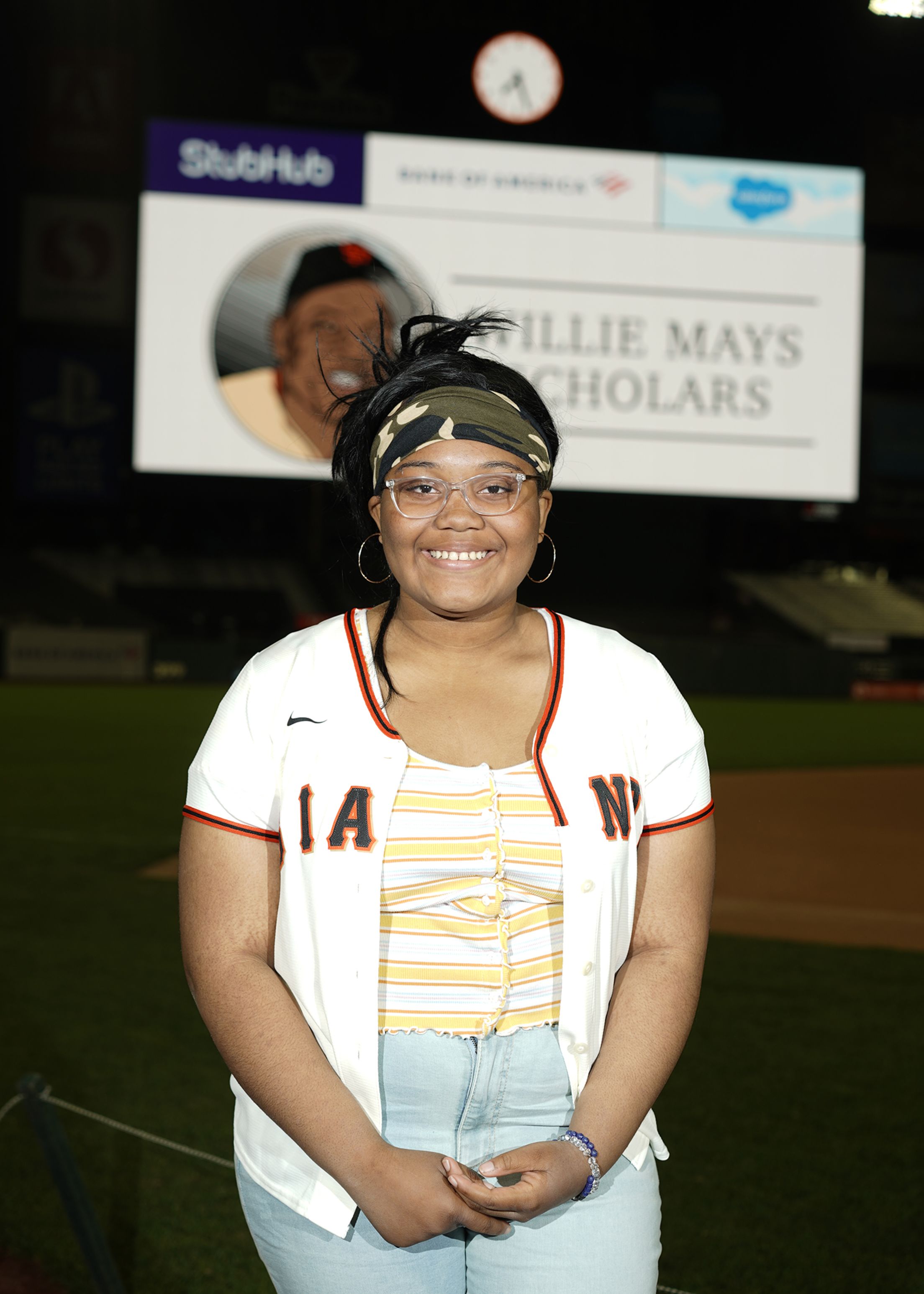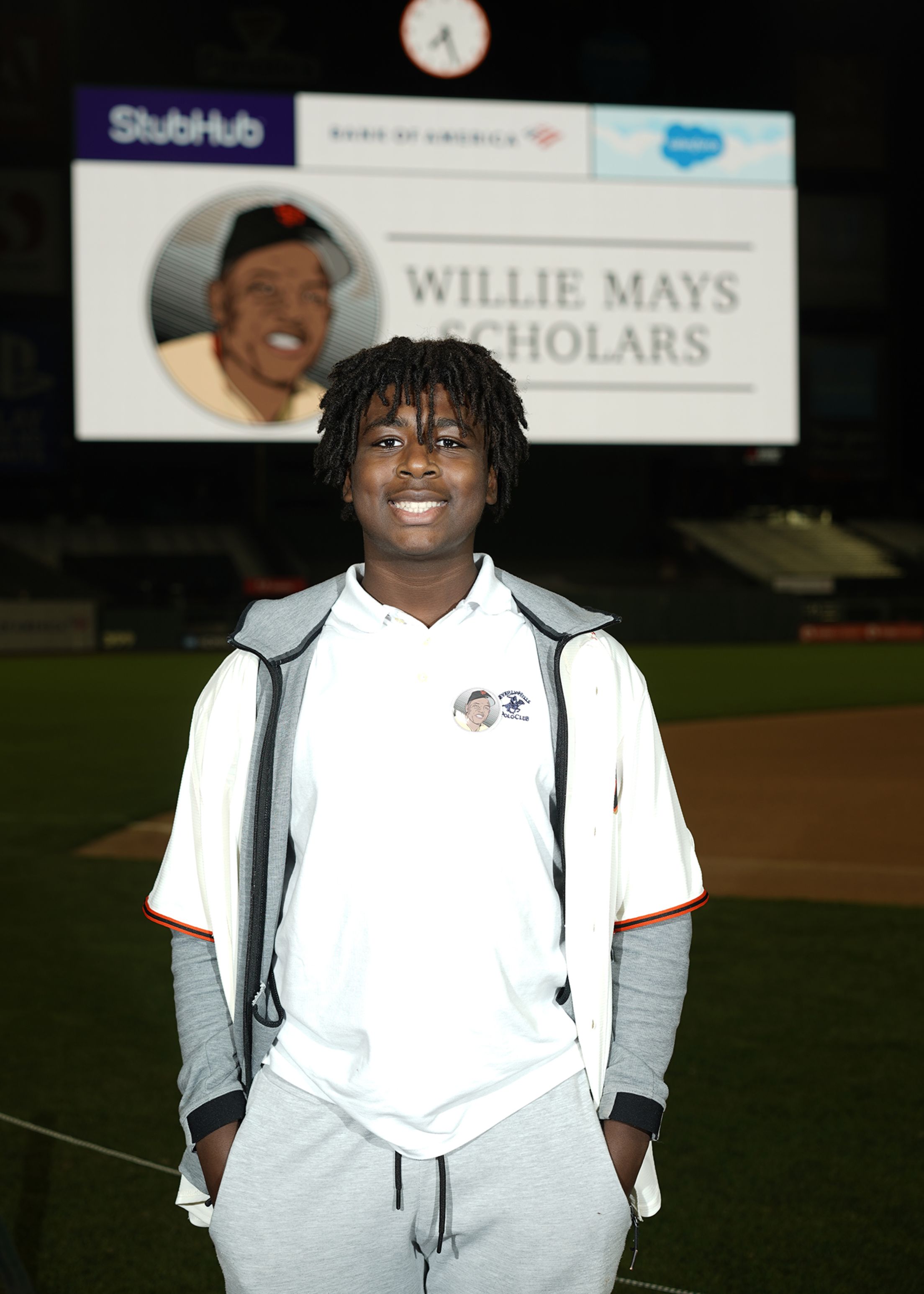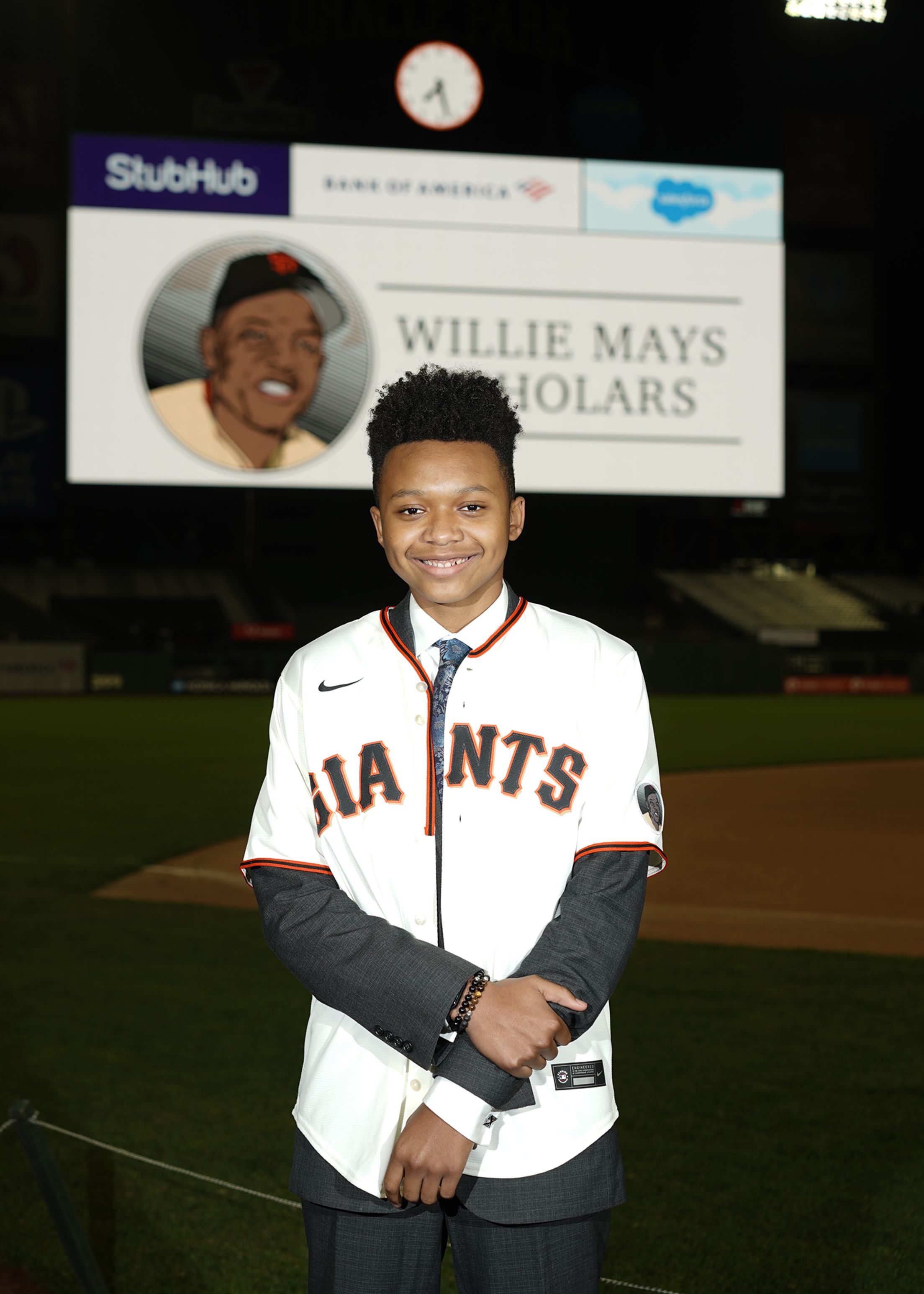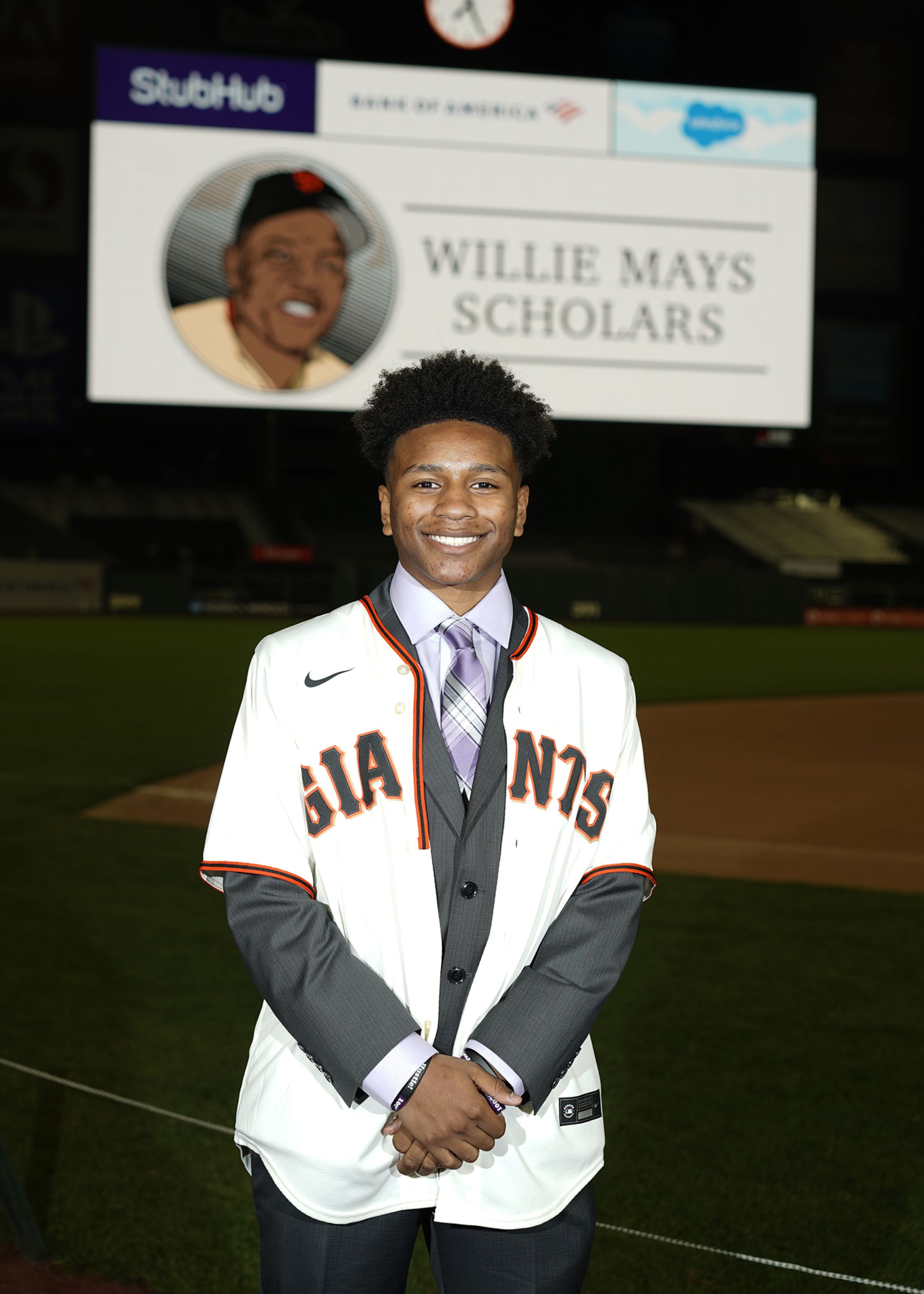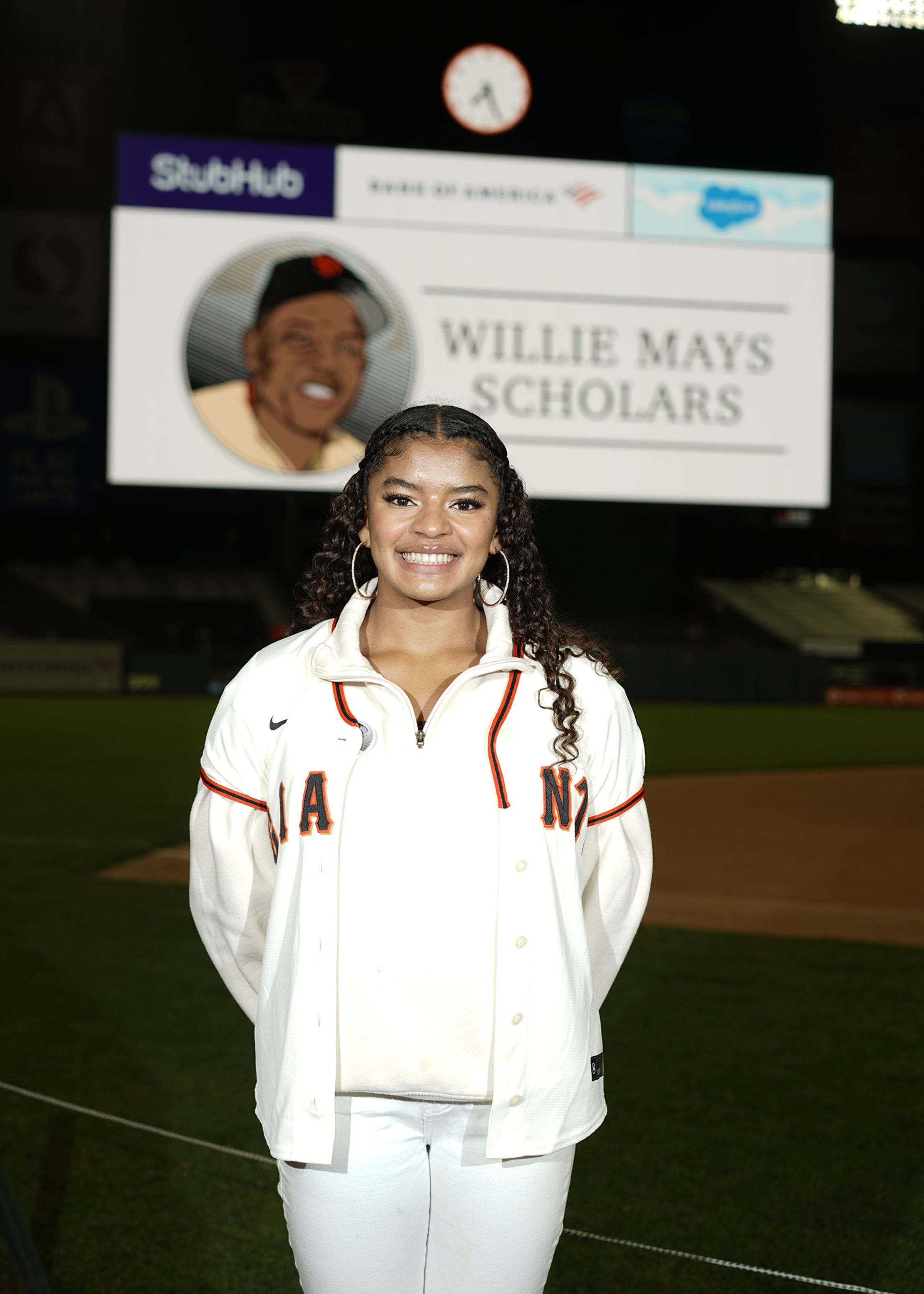 OUR MISSION
The Willie Mays Scholarship makes college aspirations come true for San Francisco's Black youth and empowers them to pursue their goals to achieve success in high school, college and beyond.
RACIAL EQUITY IN HIGHER EDUCATION
In San Francisco, only 31% of the Black population (age 25+) attain a bachelor's degree, compared to 74% of the white population. The Willie Mays Scholars program will help address racial and educational inequities by providing additional opportunities for Black youth in San Francisco to prepare for, attend, and succeed in college.
OUR COMMITMENT
Beginning in Fall 2021, five Scholars will be inducted annually and receive a Scholarship of up to $20,000 as part of $70,000 worth of support through high school and college that includes hands-on mentoring and tailored wraparound support services.
ELIGIBILITY & SELECTION PROCESS
This is a needs-based scholarship available to Black 9th and 11th grade students living in San Francisco. The Giants Community Fund will post the application online and collaborate with schools and community partners to recruit and identify eligible candidates. Applications will be reviewed by a diverse committee of Giants Community Fund staff, Board of Directors and community partners.
*Applications are closed for 2021, please check back in 2022.
PROGRAM PROMISES
Career planning and opportunities within the Giants Front Office
Academic programming and holistic support from education and life skills experts: 100% College Prep and Alive & Free
College tours to local and Historically Black Colleges and Universities
Annual financial planning to ensure Scholars graduate with as little debt as possible
Special recognition and events at Oracle Park
Tutoring, study groups and homework assistance during high school
College preparation courses and educational workshops aligning with SFUSD's standards and curriculum
Family meetings that promote nurturing, motivation and renewal
PROGRAM PARTNERS
The Giants Community Fund will bring together a support team to overcome the barriers that Black students in San Francisco face. With the full assistance of Alive & Free and 100% College Prep, the Willie Mays Scholars will be equipped to succeed, through college and beyond.