COVERING THE BASES IN HEALTH
The Giants Community Fund partners with many local organizations to raise awareness about important health-related causes. The Fund also collaborates with the San Francisco Giants Community Relations department to identify important community initiatives and health awareness days at Oracle Park.
Junior Giants Health Programs
Every Junior Giant is reminded to eat right and to exercise regularly -- just like the pros do!
Snack Smart!
Snacking on nutritious foods will keep your energy levels high and your mind alert! During the baseball season, it's even more important to eat healthy foods that give you the fuel you need to keep going.
Try these healthy snacks:
Fresh fruit
Pretzels
Applesauce
Crackers
Trail mix
Yogurt
Granola bars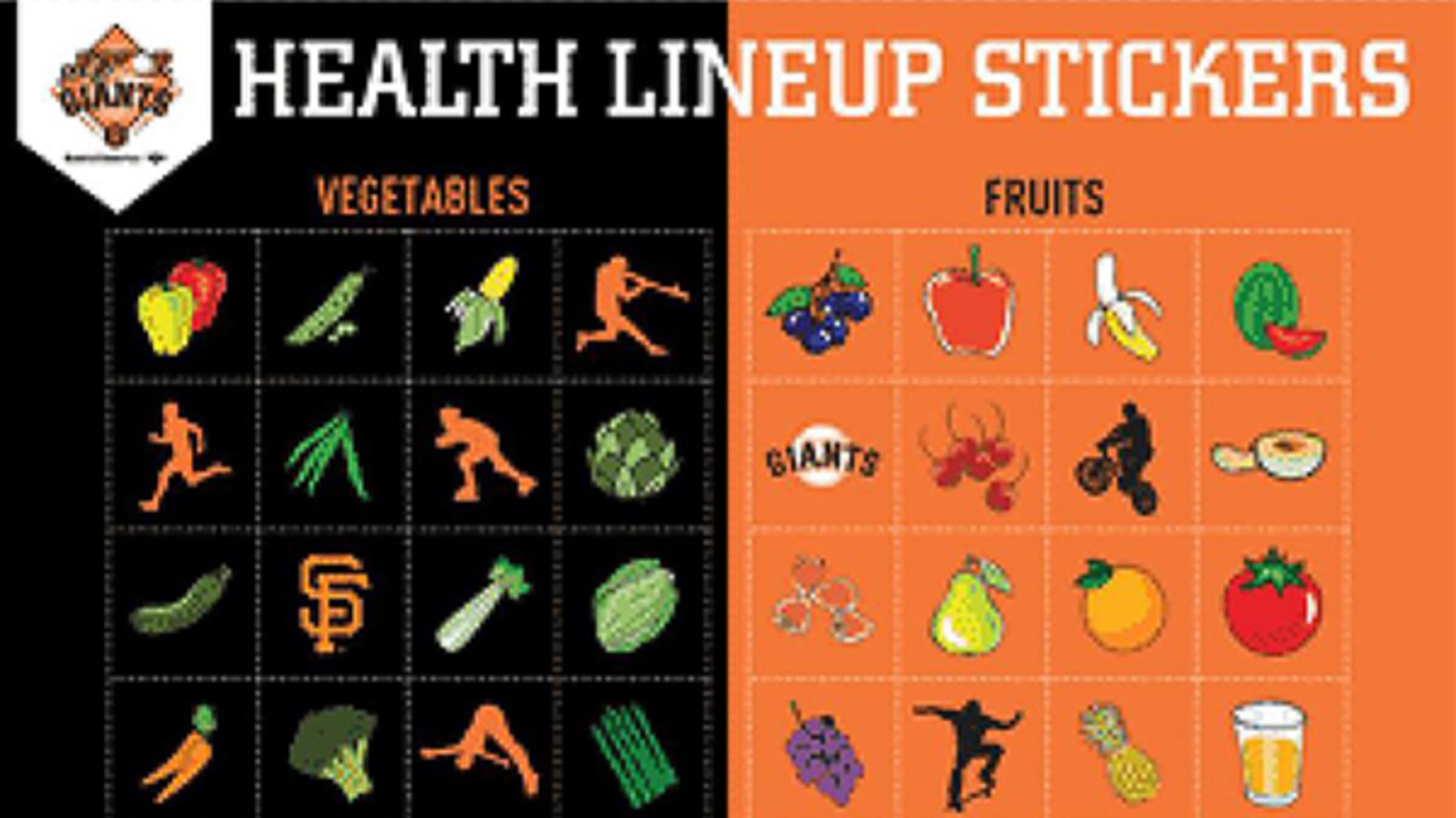 The Junior Giants Program encourages participants to eat at least 5 servings of fruits and vegetables a day, and to get at least 30 minutes of exercise a day as well.
This poster includes stickers to help Junior Giants track their healthy eating and exercise activities.
Until There's A Cure Night
In 1994, the Giants teamed up with the Until There's A Cure Foundation to become the first professional sports team to host an AIDS benefit game.
Since then, the Giants and the Giants Community Fund have continued to support the effort each year by giving out over $500,000 in grants to Bay Area organizations focusing on HIV/AIDS education and service.
Donate Life Day
In conjunction with the Donor Network West, the Giants Community Fund puts on the annual Donate Life Day at Oracle Park. This day is committed to raising awareness about the importance on organ and tissue donation. The first 25,000 fans at the gates receive Giants baseball cards with organ donation information from Donor Network West.
If you would like to learn more about donor registration, please visit the Donor Network West's website.