Inbox: Who's considered part of Reds' core?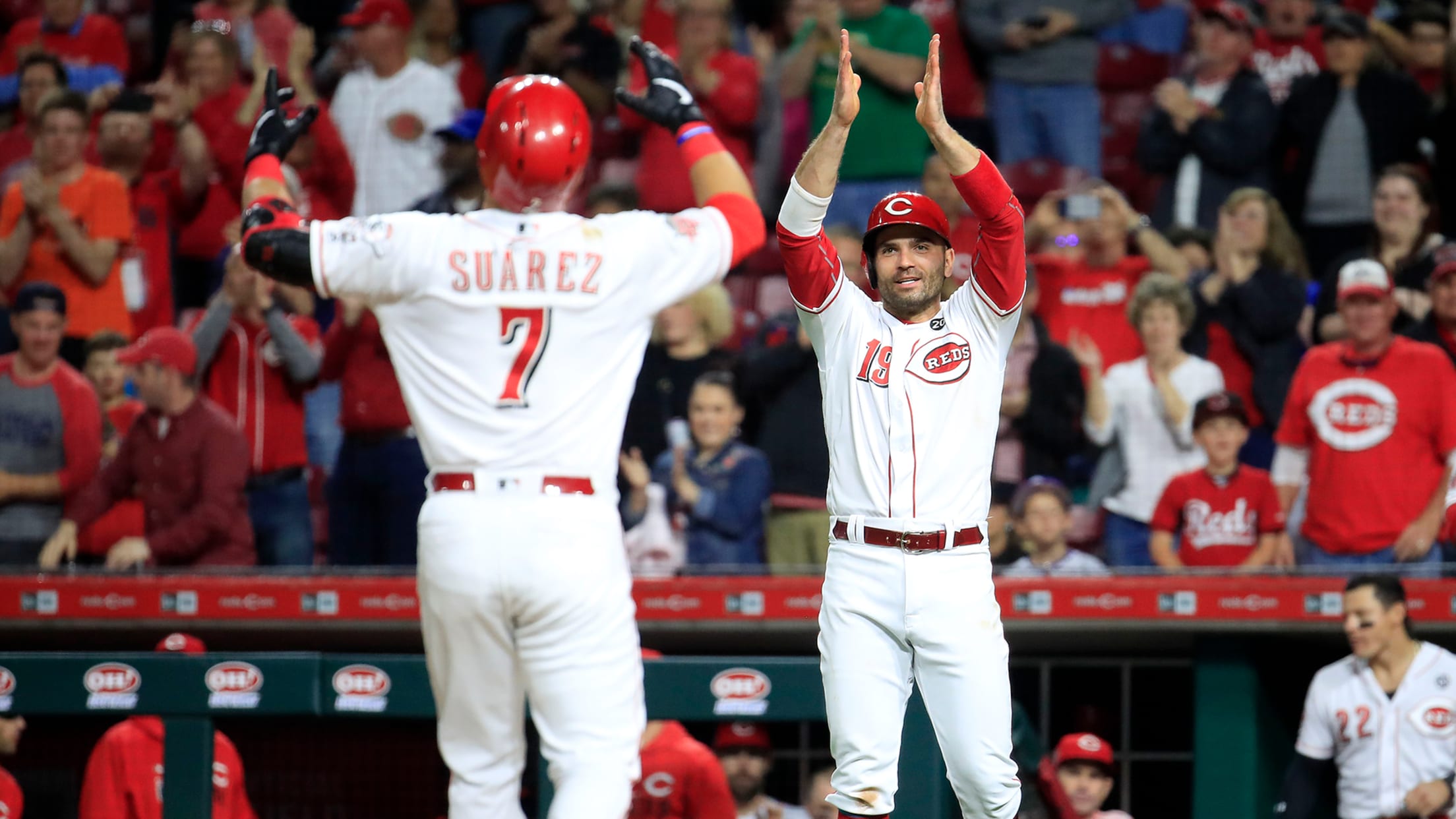 Often teams refer to building around "their core." Beyond Eugenio Suarez and Sonny Gray, who makes the cut as the current Reds core? -- Shannon W., on Facebook In many cases, follow the money. Joey Votto remains a core player since he's signed through at least 2023. But there are
Often teams refer to building around "their core." Beyond Eugenio Suarez and Sonny Gray, who makes the cut as the current Reds core?
-- Shannon W., on Facebook
In many cases, follow the money. Joey Votto remains a core player since he's signed through at least 2023. But there are younger players who clearly could and should have a lengthy future in Cincinnati and be built around as well. In those instances, I'm talking Luis Castillo, Nick Senzel and possibly Amir Garrett, Michael Lorenzen and Jesse Winker.
• Suarez continues homer barrage, eyes MLB lead
Is Gerrit Cole a possible free-agent pitcher that the Reds could have a chance to sign?
-- Sean K., on Facebook
Cole will likely be the biggest and best free-agent starting pitcher on the market this offseason. And his performance on Sunday in a 21-1 Astros win over the Mariners -- one hit and no walks allowed with 15 strikeouts over eight innings -- only adds demand. That should make it pretty tough for Cincinnati. But the good news for the Reds is that a premier starting pitcher isn't something they need. They already have Castillo and Gray, and if Trevor Bauer has a bounce-back year, that's already one of the best trios atop any rotation.
What can we realistically expect from a full year of Aristides Aquino?
-- @hollowman777, on Twitter
Aquino's sensational month-plus of 15 home runs and 38 RBIs while posting a .999 OPS has been eye-opening to say the least. The team believes his intelligence and hitting approach -- including his open stance -- and slugging ability should have staying power. However, it's clear that pitchers are adjusting, and he will have to keep adjusting himself. Aquino will likely rack up the strikeouts, but that's something the Reds should be able to live with in exchange for the positives.
What is the current thinking regarding Alex Wood, Jose Iglesias and Freddy Galvis as it pertains to next year?
-- Shane P, on Twitter
Wood's back injury has limited him to only seven starts this season in the worst possible year as he heads into free agency. That has probably cost him millions. I don't expect he would be re-signed, but then again, the Reds do need a fifth starter to compete with Tyler Mahle, Kevin Gausman and others. You never know if the price will be right.
Iglesias has already expressed interest in returning to Cincinnati, and president of baseball operations Dick Williams seemed open to it as well. We'll have to see if he hits the open market and what other teams want to be involved. Galvis has a $5.5 million club option for 2020 with a $1 million buyout. After his hot start upon being claimed off waivers from the Blue Jays on Aug. 12, he is 2-for-44 (.045) over his last 14 games.
How does Senzel's durability as a center fielder factor into the possibility of him moving back to his natural position at second? He has a history of migraines, so the collisions with the ground and walls are not good, and now he has a shoulder issue. The Reds may not be able to afford Iglesias at short, and Galvis is a natural at shortstop.
-- Michael K., on Facebook
It's a valid point, but Senzel also fractured a finger fielding a ground ball in the infield at Triple-A Louisville last season. That means anything can happen anywhere. I think the Reds will see how it plays out with Galvis, José Peraza and Josh VanMeter at second base before making a decision on Senzel. He can certainly play there and do well, but he's also impressed as an outfielder. If he doesn't return to center field, the Reds don't have many other options in-house. Phillip Ervin and Winker are better suited for the corner spots.
Was this year a tryout so that next season a regular lineup can go out there? Manager David Bell runs so many different lineups.
-- Michael W., on Facebook
I don't know what a tryout year is, but I don't think that's a thing. I also don't understand why fans complain about different daily lineups. The game is managed differently now, and with more information available, what's wrong with trying to field the lineup with the best chance to win? The Reds and Bell have had 123 different starting eight lineups this season. They're far from alone in changing orders. The Cubs have had 125 different lineups, the Brewers 118 and the Dodgers 122. In the American League, the Twins have had 127 different lineups and the Astros 119. It seems to be working for all of those clubs.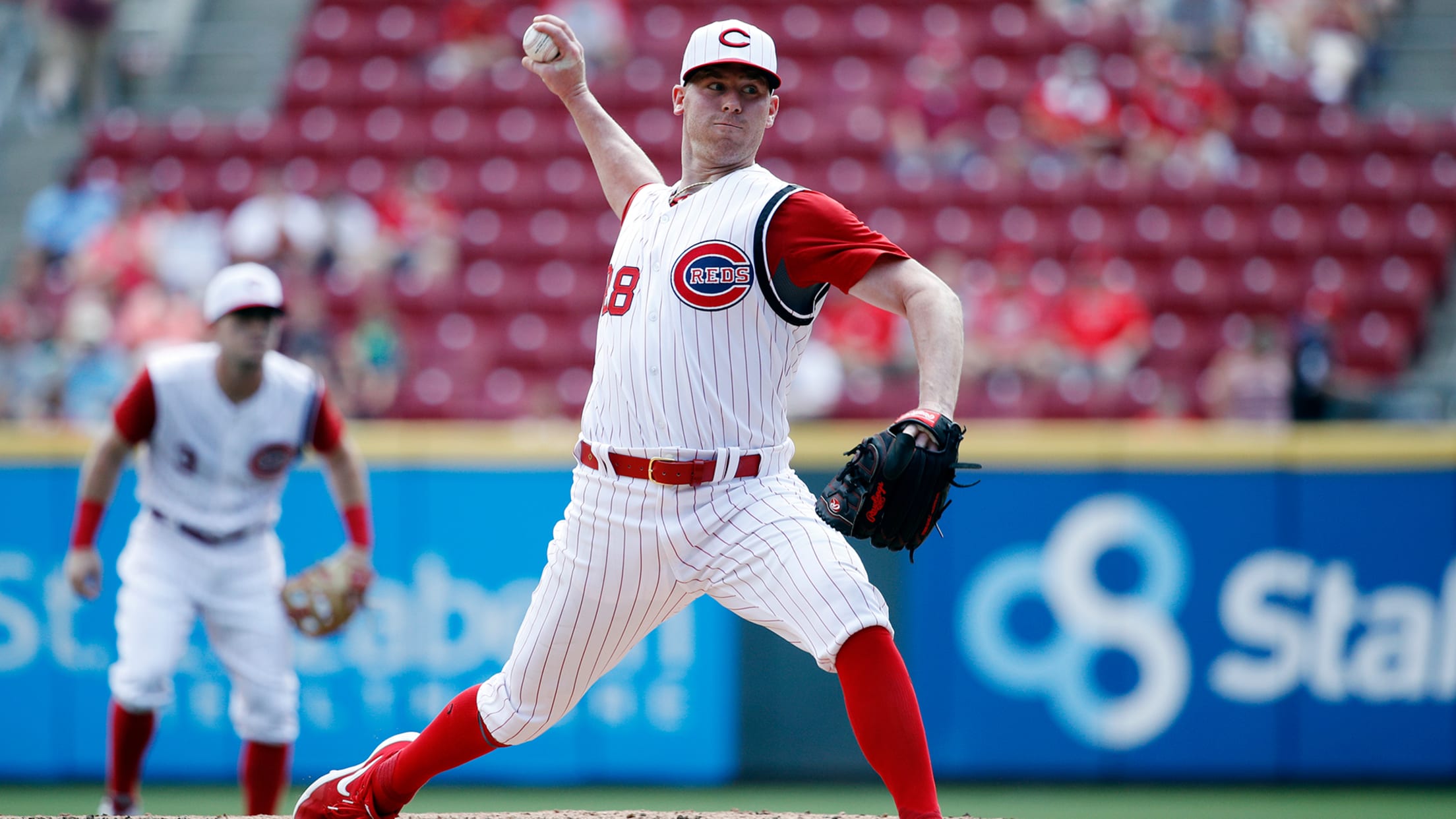 After celebrating the 150th anniversary of the Reds this year by bringing back the old uniforms, are there any ideas from those uniforms for anything that could make a new uniform, like red pants, bolder numbers, red sleeves or new fonts?
-- James C., on Facebook
I know the 15 different throwback uniforms this season added a ton of extra work for Rick Stowe and his clubhouse staff, but they have mostly looked great, and it's been a huge hit with fans. I wouldn't be shocked if there's an updated primary -- or least a new alternate -- uniform in the future. Personally, I am partial to the 1939 and 1969 home uniforms, and while I don't see it happening permanently, the 1911 road look was pretty cool. I liked the 1956 look, but I generally don't care much for the sleeveless jerseys. I wouldn't mind seeing the Reds dropping black as an accent color and picking up the navy blue. It looked really sharp on some of the throwbacks.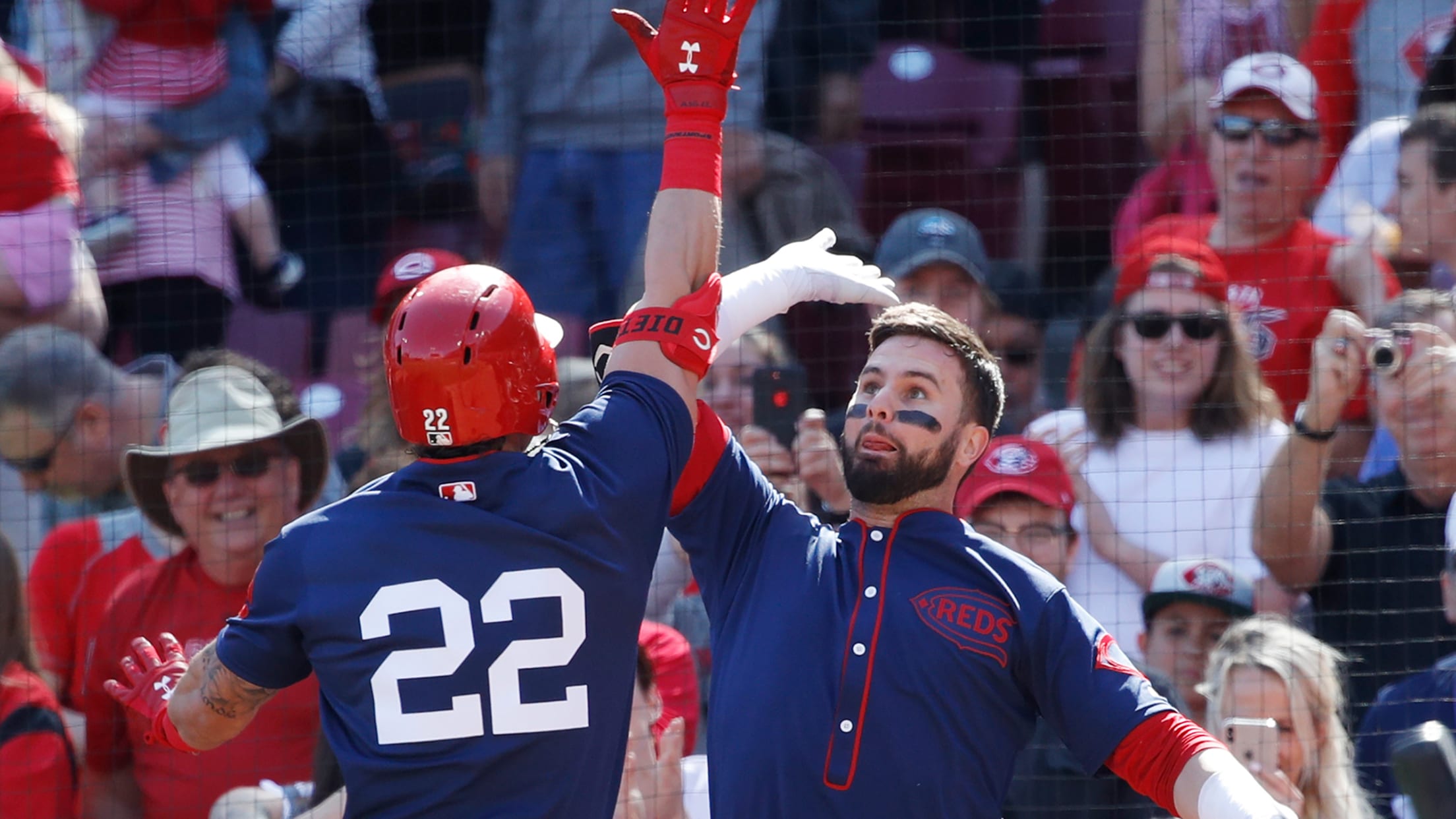 Mark Sheldon has covered the Reds for MLB.com since 2006, and previously covered the Twins from 2001-05. Follow him on Twitter @m_sheldon and Facebook.