Looking ahead to free-agent class of 2019-20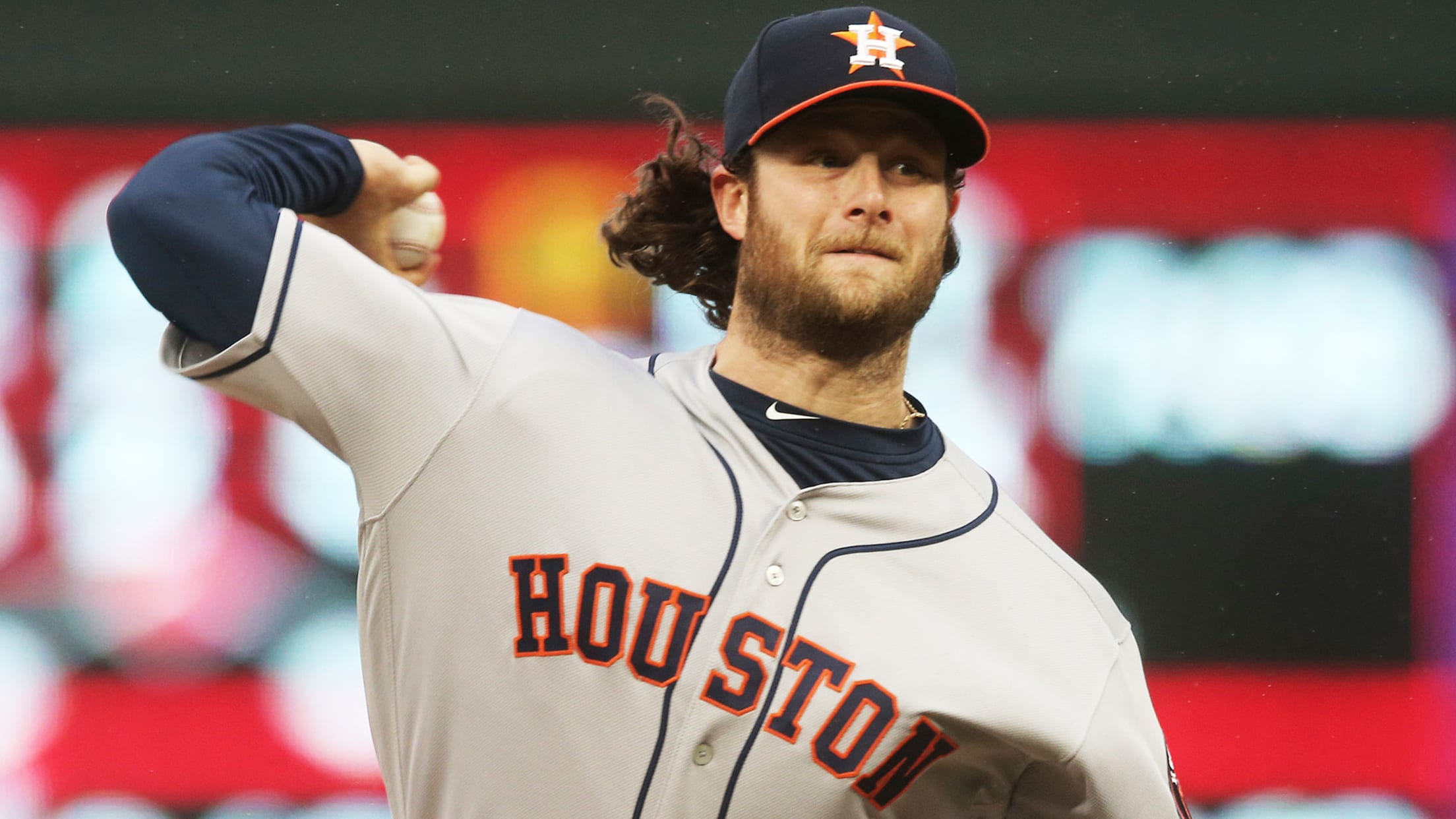 Although a number of star players signed contract extensions before the 2019 season commenced instead of testing the open market this offseason, the upcoming free-agent class still includes many interesting names, and the pool could get even deeper if certain players decide to opt out. Below, you'll find the list
Although a number of star players signed contract extensions before the 2019 season commenced instead of testing the open market this offseason, the upcoming free-agent class still includes many interesting names, and the pool could get even deeper if certain players decide to opt out.
Below, you'll find the list of players who can become free agents this offseason, including those who have options (player, club, mutual and/or vesting) for 2020 or can opt out of the remaining years on their deals.
Note: Players are grouped by position -- using a player's most-played position in 2019 -- and ranked by Wins Above Replacement (WAR). Each player's 2020 seasonal age and '19 WAR total are included in parentheses next to his name.
Catchers
Yasmani Grandal (31 years old, 5.2 WAR) -- $16 million mutual option for 2020 ($2.25 million buyout)
Robinson Chirinos (36, 2.3)
Tyler Flowers (34, 2.1) -- $6 million club option for 2020 ($2 million buyout)
Jason Castro (33, 1.6)
Travis d'Arnaud (31, 1.6)
Alex Avila (33, 1.3)
Russell Martin (37, 1.2)
Brian McCann (36, 1.1)
Austin Romine (31, 0.9)
Martin Maldonado (33, 0.8)
Yan Gomes (32, 0.8) -- $9 million club option for 2020 ($1 million buyout)
Francisco Cervelli (34, 0.1)
Nick Hundley (36, -0.3)
Matt Wieters (34, -0.3)
Jonathan Lucroy (34, -0.5)
Chris Iannetta (37, -0.5)
Welington Castillo (33, -1.0) -- $8 million club option for 2020 ($500,000 buyout)
First Basemen
Anthony Rizzo (30 years old, 4.0 WAR) -- $14.5 million club option for 2020 ($2 million buyout)
Howie Kendrick (36, 2.9)
Jose Abreu (33, 1.9)
Eric Thames (33, 1.9) -- $7.5 million club option for 2020 ($1 million buyout)
David Freese (37, 1.4)
Mitch Moreland (34, 0.7)
Neil Walker (34, 0.4)
Justin Smoak (33, 0.2)
Logan Forsythe (33, 0.2)
Ryan Zimmerman (35, 0.1) -- $18 million club option for 2020 ($2 million buyout)
Matt Adams (31, -0.1) -- $4 million mutual option for 2020 ($1 million buyout)
Logan Morrison (32, -0.1)
Mark Reynolds (36, -0.8)
Steve Pearce (37, -0.9)
Lucas Duda (34, -1.0)
Yonder Alonso (33, -1.2)
Second Basemen
Eric Sogard (34 years old, 2.6 WAR)
Brian Dozier (33, 1.7)
Jonathan Schoop (28, 1.3)
Starlin Castro (30, 1.3) -- $16 million club option for 2020 ($1 million buyout)
Brock Holt (32, 1.3)
Brad Miller (30, 1.2)
Jason Kipnis (33, 1.1) -- $16.5 million club option for 2020 ($2.5 million buyout)
Wilmer Flores (28, 1.1) -- $6 million club option for 2020 ($500,000 buyout)
Ben Zobrist (39, 0.2)
Gordon Beckham (33, -0.1)
Yangervis Solarte (32, -0.3)
Scooter Gennett (30, -0.5)
Josh Harrison (32, -0.6)
Chris Owings (28, -0.8)
Eduardo Nuñez (33, -1.0)
Third Basemen
Anthony Rendon (30 years old, 7.0 WAR)
Josh Donaldson (34, 4.9)
Mike Moustakas (31, 2.8) -- $11 million mutual option for 2020 ($3 million buyout)
Asdrubal Cabrera (34, 1.9)
Todd Frazier (34, 1.9)
Pablo Sandoval (33, 1.0)
Jedd Gyorko (31, -0.7) -- $13 million club option for 2020 ($1 million buyout)
Jung Ho Kang (33, -0.9)
Martin Prado (36, -1.2)
Shortstops
Jose Iglesias (30 years old, 1.6 WAR)
Elvis Andrus (31, 1.4) -- can opt out of 3 years, $43 million remaining on contract
Freddy Galvis (30, 1.4) -- $5.5 million club option for 2020 ($1 million buyout)
Didi Gregorius (30, 0.9)
Adeiny Hechavarria (31, 0.7)
Jordy Mercer (33, 0.6)
Left fielders
Brett Gardner (36 years old, 3.6 WAR)
Marcell Ozuna (29, 2.6)
Alex Gordon (36, 1.3) -- $23 million mutual option for 2020 ($4 million buyout)
Corey Dickerson (31, 1.0)
Gerardo Parra (33, -0.2)
Peter Bourjos (33, -0.5)
Carlos Gonzalez (34, -0.6)
Matt Kemp (35, -0.8)
Curtis Granderson (39, -1.4)
Center fielders
Starling Marte (31 years old, 3.0 WAR) -- $11.5 million club option for 2020 ($2 million buyout)
Jarrod Dyson (35, 1.3)
Billy Hamilton (29, 0.4) -- $7.5 million mutual option for 2020 ($1 million buyout)
Carlos Gomez (34, -0.1)
Leonys Martin (32, -0.6)
Juan Lagares (31, -0.8) -- $9.5 million club option for 2020 ($500,000 buyout)
Austin Jackson (33, N/A) -- didn't appear in MLB in 2019
Right fielders
Nicholas Castellanos (28 years old, 2.8 WAR)
Kole Calhoun (32, 2.5) -- $14 million club option for 2020 ($1 million buyout)
Adam Eaton (31, 2.3) -- $9.5 million club option for 2020 ($1.5 million buyout)
Jason Heyward (30, 1.9) -- can opt out of 4 years, $86 million remaining on contract
Avisail Garcia (29, 1.8)
Cameron Maybin (33, 1.6)
Yasiel Puig (29, 1.2)
Nick Markakis (36, 0.4) -- $6 million club option for 2020 ($2 million buyout)
Adam Jones (34, -0.1)
Melky Cabrera (35, -0.7)
Jon Jay (35, -0.9)
Lonnie Chisenhall (31, N/A) -- didn't appear in MLB in 2019
Designated hitters
Nelson Cruz (39 years old, 4.3 WAR) -- $12 million club option for 2020 ($300,000 buyout)
J.D. Martinez (32, 3.2) -- can opt out of 3 years, $62.5 million remaining on contract
Edwin Encarnacion (37, 2.5) -- $20 million club option for 2020 ($5 million buyout)
Hunter Pence (37, 1.8)
Hanley Ramirez (36, -0.2)
Mark Trumbo (34, -0.3)
Kendrys Morales (37, -0.8)
Starting pitchers
Gerrit Cole (29 years old, 7.4 WAR)
Stephen Strasburg (31, 5.7) -- can opt out of 4 years, $100 million remaining on contract
Hyun-Jin Ryu (33, 4.8)
Zack Wheeler (30, 4.7)
Jake Odorizzi (30, 4.3)
Jose Quintana (31, 3.3) -- $11.5 million club option for 2020 ($1 million buyout)
Madison Bumgarner (30, 3.2)
Homer Bailey (34, 2.9)
Michael Pineda (30, 2.7)
Yu Darvish (33, 2.6) -- can opt out of 4 years, $81 million remaining on contract
Kyle Gibson (32, 2.5)
Cole Hamels (36, 2.5)
Adam Wainwright (38, 2.2)
Tanner Roark (33, 2.0)
Wade Miley (33, 2.0)
Brett Anderson (32, 2.0)
Ivan Nova (33, 2.0)
Martin Perez (29, 1.9) -- $7.5 million club option for 2020 ($500,000 buyout)
Andrew Cashner (33, 1.8) -- $10 million club option for 2020
Jason Vargas (37, 1.8) -- $8 million club option for 2020 ($2 million buyout)
Rick Porcello (31, 1.8)
Julio Teheran (29, 1.6) -- $12 million club option for 2020 ($1 million buyout)
Gio Gonzalez (34, 1.4)
Jake Arrieta (34, 1.1) -- can opt out of 1 year, $20 million remaining on contract unless Phillies exercise 2-year, $40 million option
Rich Hill (40, 0.9)
Dallas Keuchel (32, 0.8)
Chris Archer (31, 0.7) -- $9 million club option for 2020 ($1.75 million buyout)
Corey Kluber (34, 0.6) -- $17.5 million club option for 2020 ($1 million buyout)
Matt Moore (31, 0.5)
Clay Buchholz (35, 0.1)
Tyson Ross (33, 0.0)
Felix Hernandez (34, -0.1)
Jhoulys Chacin (32, -0.1)
Jeremy Hellickson (33, -0.1)
Michael Wacha (28, -0.2)
Alex Wood (29, -0.2)
Edinson Volquez (36, -0.2)
Marco Estrada (36, -0.2)
Shelby Miller (29, -0.2)
Clayton Richard (36, -0.2)
Drew Smyly (29, -0.3)
Wade LeBlanc (35, -0.3) -- $5 million club option for 2020 ($450,000 buyout)
Matt Harvey (31, -0.3)
Ervin Santana (37, -0.4)
Trevor Cahill (32, -0.8)
Derek Holland (33, -1.0)
Edwin Jackson (36, -1.1)
Relief pitchers
Aroldis Chapman (32 years old, 2.0 WAR) -- can opt out of 2 years, $30 million remaining on contract
Yusmeiro Petit (35, 1.4) -- $5.5 million club option for 2020 ($1 million buyout)
Will Smith (30, 1.2)
Kenley Jansen (32, 1.2) -- can opt out of 2 years, $38 million remaining on contract
Will Harris (35, 1.1)
Sergio Romo (37, 1.0)
Chris Martin (34, 1.0)
Jake Diekman (33, 1.0) -- $5.75 mutual option for 2020 ($500,000 buyout)
Brandon Kintzler (35, 0.9)
Drew Pomeranz (31, 0.7)
Sean Doolittle (33, 0.7) -- $6.5 million club option for 2020 ($500,000 buyout)
Brad Brach (34, 0.7)
Yoshihisa Hirano (36, 0.5)
Collin McHugh (33, 0.5)
Juan Nicasio (33, 0.5)
Craig Stammen (36, 0.4)
Fernando Rodney (43, 0.4)
Joe Smith (36, 0.4)
David Hernandez (35, 0.3)
Jeremy Jeffress (32, 0.3)
Tony Sipp (36, 0.3)
Cory Gearrin (34, 0.3)
Steve Cishek (34, 0.2)
Tommy Hunter (33, 0.2)
Josh Tomlin (35, 0.2)
Dellin Betances (32, 0.1)
Darren O'Day (37, 0.1)
David Phelps (33, 0.1) -- $5 million club option for 2020
Luke Gregerson (36, 0.1)
Aaron Loup (32, 0.1) — $2 million club option for 2020
Matt Albers (37, 0.0)
Mike Dunn (35, 0.0)
Pedro Strop (35, 0.0)
Greg Holland (34, -0.1)
Hector Santiago (32, -0.1)
Nate Jones (34, -0.1) -- $5.15 million club option for 2020 ($1.25 million buyout)
Tony Barnette (36, -0.1) -- $3 million club option for 2020
Tyler Thornburg (31, -0.1)
Arodys Vizcaino (29, -0.1)
Dan Otero (35, -0.1) -- $1.5 million club option for 2020 ($100,000 buyout)
Shawn Kelley (36, -0.2) -- $2.5 million club option for 2020 ($250,000 buyout)
Hector Rondon (32, -0.2)
Pat Neshek (39, -0.3) -- $7 million club option for 2020 ($750,000 buyout)
Seunghwan Oh (37, -0.3)
Trevor Rosenthal (30, -0.3)
Tony Watson (35, -0.3) -- $2.5 million player option for 2020 ($500,000 buyout)
Wily Peralta (31, -0.4)
Zach Duke (37, -0.4)
Jonny Venters (35, -0.4)
Jared Hughes (34, -0.5) -- $3 million club option for 2020 ($250,000 buyout)
Anthony Swarzak (34, -0.7)
Cody Allen (31, -0.7)
Adam Warren (32, -0.8) -- $2.5 million club option for 2020 ($500,000 buyout)
Brandon Morrow (35, N/A) -- $12 million club option for 2020 ($3 million buyout); didn't appear in MLB in 2019
Josh Fields (34, N/A) -- didn't appear in MLB in 2019
Bud Norris (35, N/A) -- didn't appear in MLB in 2019
Addison Reed (31, N/A) -- didn't appear in MLB in 2019
Tony Cingrani (30, N/A) -- didn't appear in MLB in 2019
Brian Duensing (37, N/A) -- didn't appear in MLB in 2019