Cora not tipping hand on 'pen, eyes 'special' year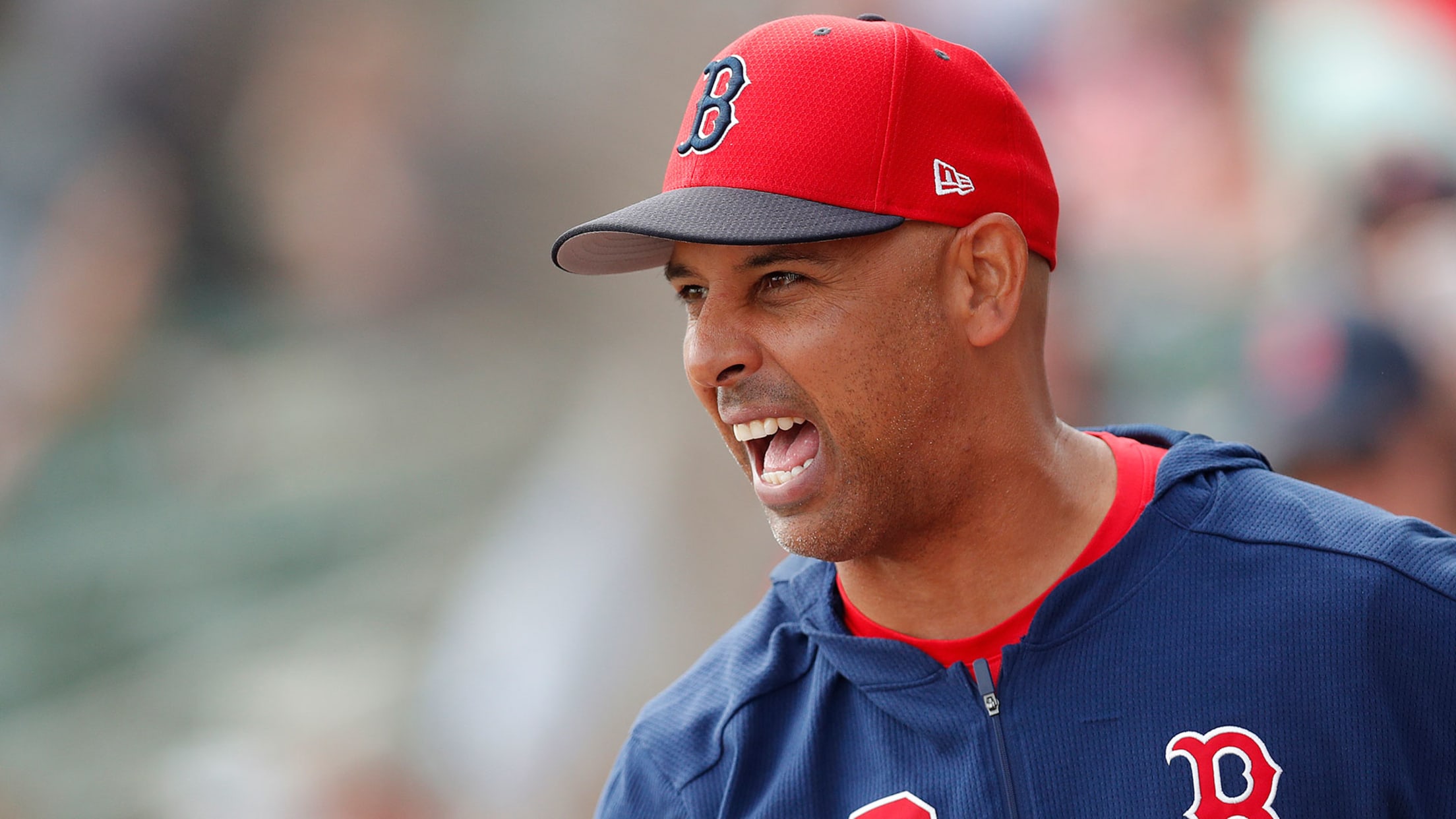 SEATTLE -- On the eve of Opening Day against the Mariners, Red Sox manager Alex Cora seemed to enjoy keeping the intrigue alive for one more day of how he will utilize his bullpen this season. A set closer? Matchups? What will it be? "I'm not going to name a
SEATTLE -- On the eve of Opening Day against the Mariners, Red Sox manager Alex Cora seemed to enjoy keeping the intrigue alive for one more day of how he will utilize his bullpen this season.
A set closer? Matchups? What will it be?
"I'm not going to name a closer [ahead of time]," Cora said. "I've been saying all along, 'Tomorrow we'll see what we're going to do' and I feel fine. I'm OK with it."
Just don't think that Cora will be up late Wednesday night into the wee hours of Thursday morning hashing out the bullpen usage in his mind. As it turns out, he has known for a while what he is going to do.
By the late innings Thursday, everyone will finally get to see what Cora has been cooking up in his mind since, well, when exactly?
"Since November, I knew," said Cora.
One reporter, perhaps in search of that tell-all clue, offered this to Cora. "So it won't be strictly matchup-based?"
Cora didn't bite.
"I mean, we've got to wait and see tomorrow," Cora said.
Cora was then asked why he chose not to divulge his plan ahead of time, despite getting questions about it since the start of Spring Training.
"Because I feel that way," Cora said. "I think I do things a little different than others, I guess. Others do things different than me. I don't think there's a structure or a script that you have to follow to do certain things or share information."
This much we know: Matt Barnes and Ryan Brasier will likely be used in the situations that have the highest leverage. Tyler Thornburg, Heath Hembree and Brandon Workman could also be asked to get important outs.
"I think stuff-wise, I've been saying all along, in Spring Training, and obviously, I think I'm going to be saying it throughout the season, we've got stuff," said Cora. "So it's up to us to find matchups we can exploit and can maximize their talents. That's how we're going to do it."
Though ace Chris Sale, who gets the nod Thursday, no longer has the comfort of the established Craig Kimbrel closing out games for him, he's confident in whoever Cora calls on.
"As much as I respect what you guys do and that question, we're not worried about this or that," Sale said. "We have guys down there that can get the job done. We all have faith in them in any situation -- coming in for one out, three innings, locking down a save, getting a hold. Flip a coin. You can pick a guy. It doesn't matter -- we've got faith in them."
Red Sox hungry for repeat
The last thing you find with the Red Sox is any complacency after winning it all last season. If anything, it only makes them thirst more to be the last group standing again.
"We're not World Series champions this year. We were World Series champions last year," Sale said. "I think it was fun. I appreciated it. I had a freaking blast. Every second was unbelievable. But I don't want to hold onto that too long. I want to get ready for this one and go for it again."
At a team dinner Wednesday night -- which star right fielder Mookie Betts paid for -- Cora reminded his group how special the opportunity is in front of them. The 2000 Yankees were the last MLB team to repeat.
"If we do what we set out to do, people are going to be talking about this group forever, and that's something cool," Cora said. "We talked about it yesterday. In the era that we're in, it's very difficult to have so many guys who have played in the World Series back on one team. I don't want to make a big story out of it. I hate talking about next year.
"But we know where we're at and we know there are a lot of guys here because of their [service] time," Cora said. "Hopefully they're back, but some of them won't be. It's a pretty close group. Yesterday, that was the message. We have a chance to do something special; very special. We're ready to go."
Devers gets coveted 3-hole
When Spring Training started, the No. 3 spot in the batting order was up for grabs. Third baseman Rafael Devers won the job against righties. And with Steve Pearce opening the season on the injured list, Devers gets the honor of hitting third on Opening Day against Mariners lefty Marco Gonzales.
"I challenged him and he did a good job," said Cora. "He hung in there with lefties. He creates balance. Maybe with Pearcy being hurt, it's a little bit different. When Steve is healthy, he'll hit third against lefties and we'll decide what we'll do with the rest of the lineup. Steve is not here, [Devers] did a good job, so, 'Go get 'em kid.'"
In Boston's lineup, the third spot is particularly enticing, because it comes after Betts and in front of J.D. Martinez.
"I'm just looking to help them in any way that I can. If Mookie gets on base, I'll drive him in and I'll try to get on base for J.D. I'm excited about it," said Devers. "At the same time, I recognize the season is long and I have to do my part to stay in that third place in the lineup."