Benintendi sets Red Sox up for sweep
Grand slam, tiebreaking sac fly help Boston clinch first series win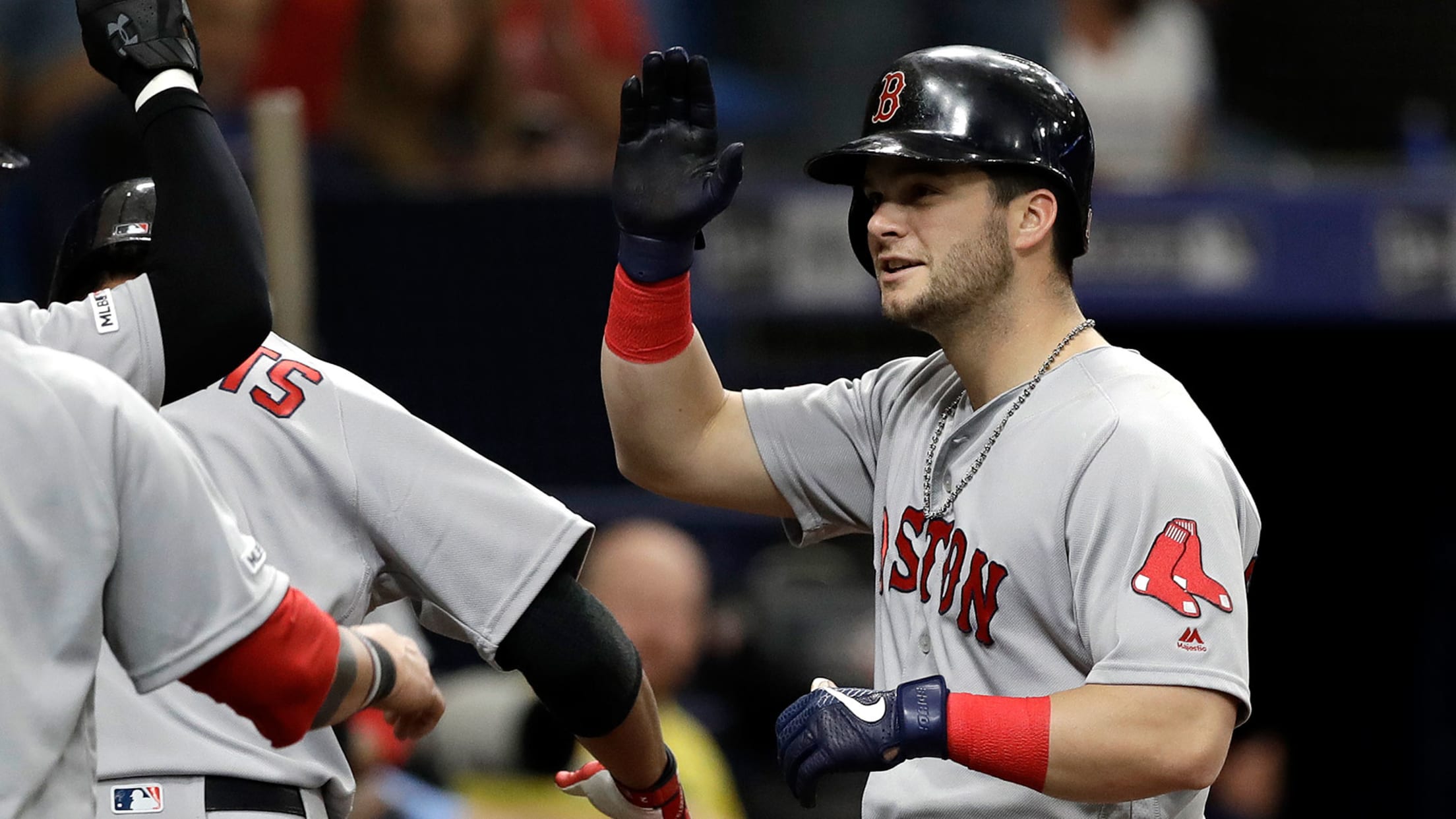 ST. PETERSBURG -- It was clear the Red Sox enjoyed the taste of victory enough Friday to want to stretch it out the whole weekend. Enter Andrew Benintendi, who did his part to get the festivities started on Saturday by unloading his first career grand slam in the second inning.
'Definitely a chance' Eovaldi may need surgery
MRI shows pitcher has two loose bodies in right elbow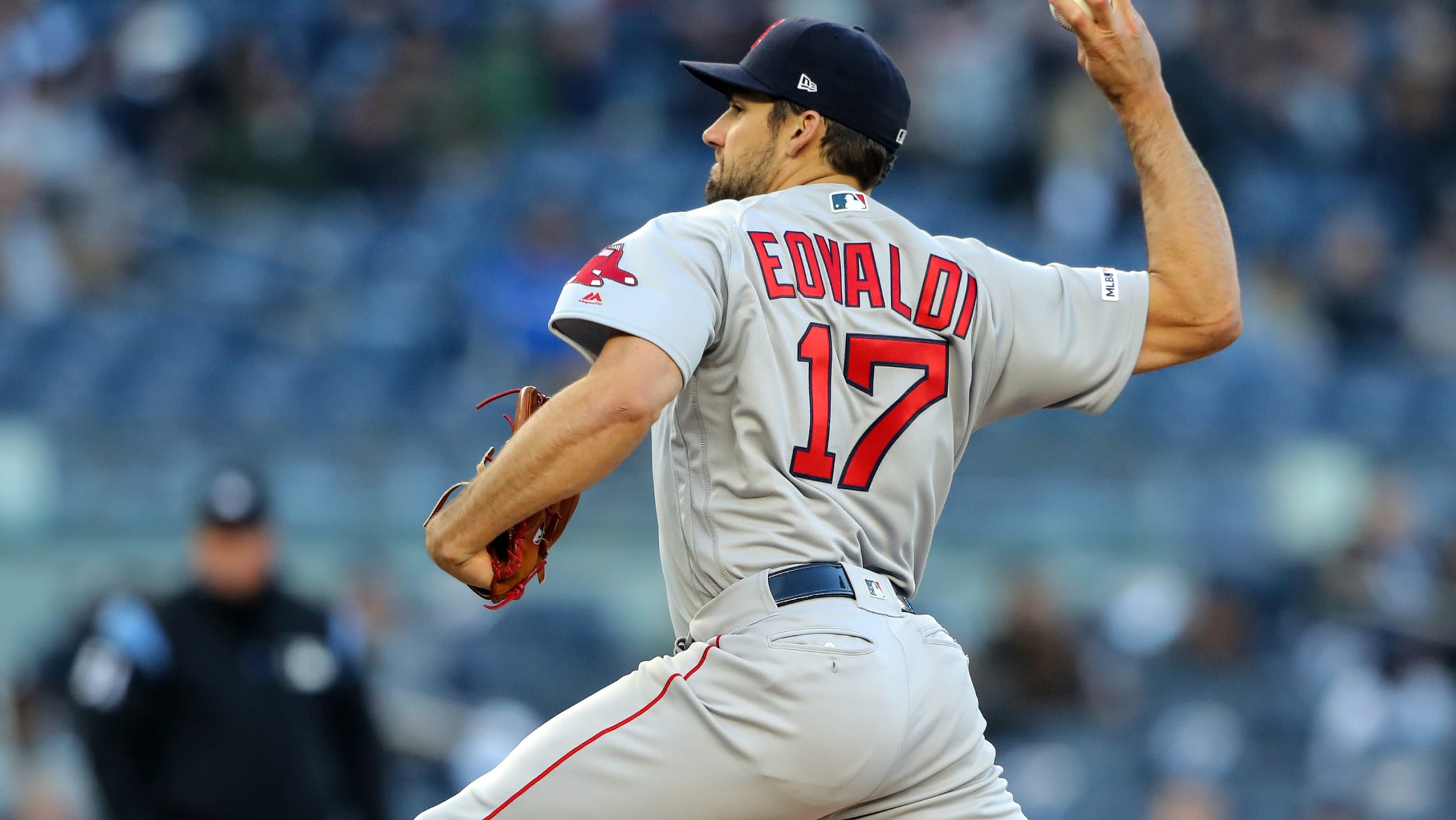 ST. PETERSBURG -- Boston's rotation took another hit on Saturday, when Nathan Eovaldi was placed on the 10-day injured list after an MRI revealed two loose bodies in his right elbow. Red Sox president of baseball operations Dave Dombrowski said there was a "definitely a chance" Eovaldi would need surgery,
Chavis' arrival delayed in air, and on ground
Top prospect after adventure: 'I don't even know what day it is'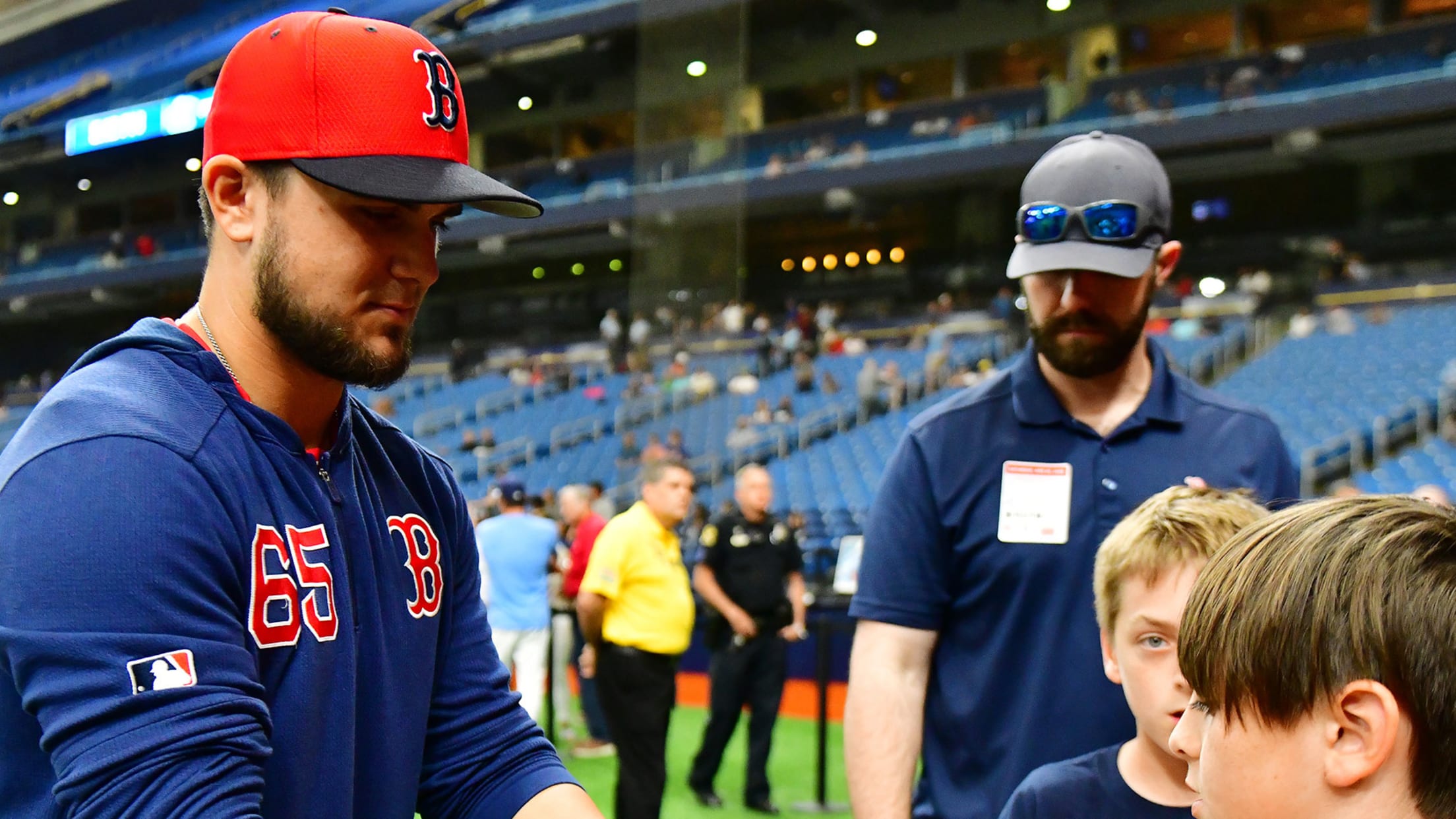 ST. PETERSBURG -- Michael Chavis' excitement was palpable as he entertained the media throng gathered around his locker on Saturday afternoon, animatedly describing his path to the big leagues. Only this story wasn't so much about Chavis' journey through the Minors en route to his first Major League callup as
Saturday's top prospect performers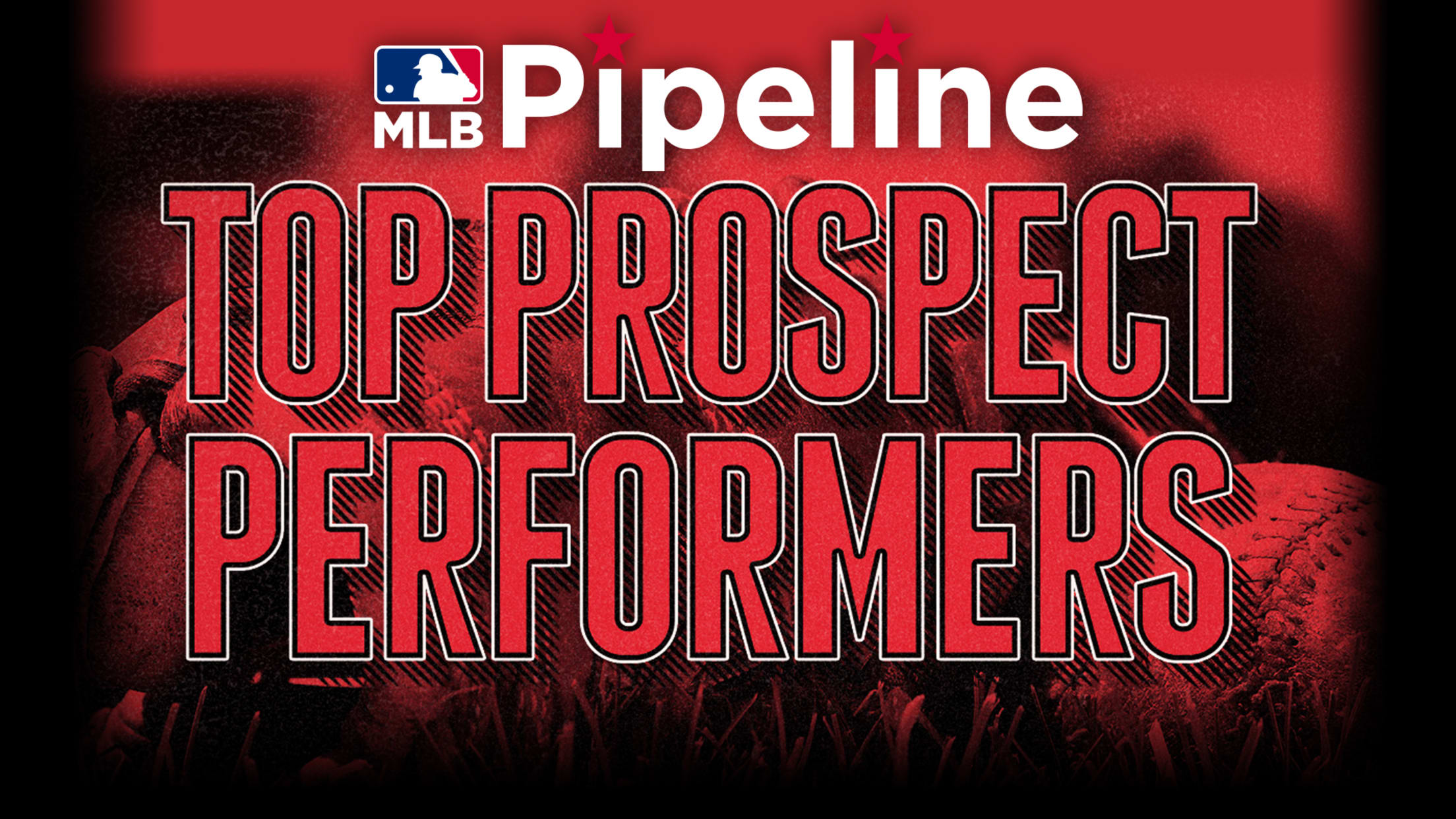 Here's a look at Saturday's top Minor League performers from each team's Top 30 Prospects list:
Red Sox make statement with 3 HRs vs. Rays
Vazquez goes deep, then Betts and Moreland go back-to-back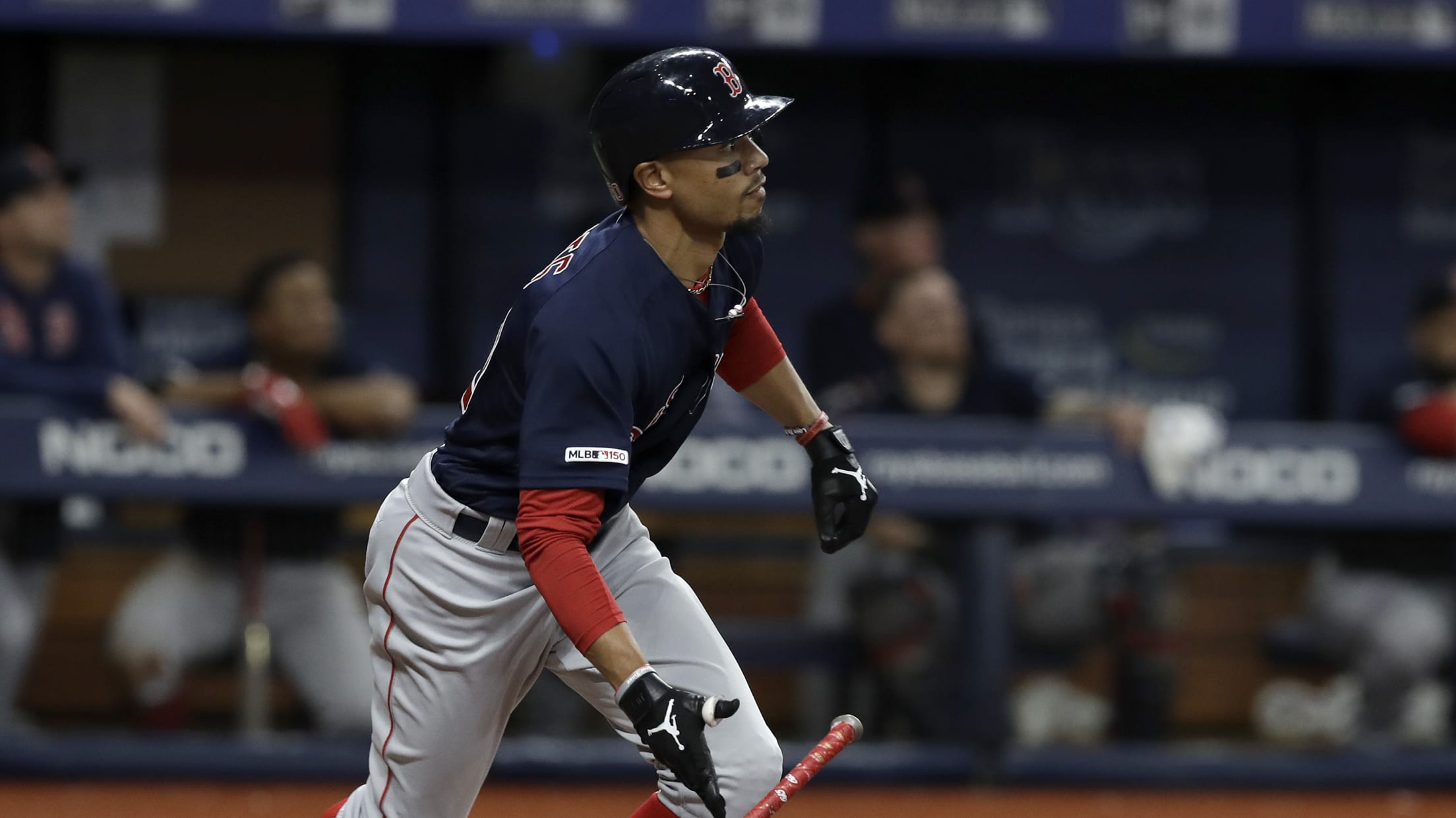 ST. PETERSBURG -- On Friday night, the Red Sox decided they'd had enough. Enough of the questions, the second-guessing and, most of all, the losses. And so, in the eighth inning, they made a statement. Will it be enough to send the team back on the same kind of winning
Top prospect Chavis called up by Red Sox
Nunez heads to 10-day IL; Lin recalled from Triple-A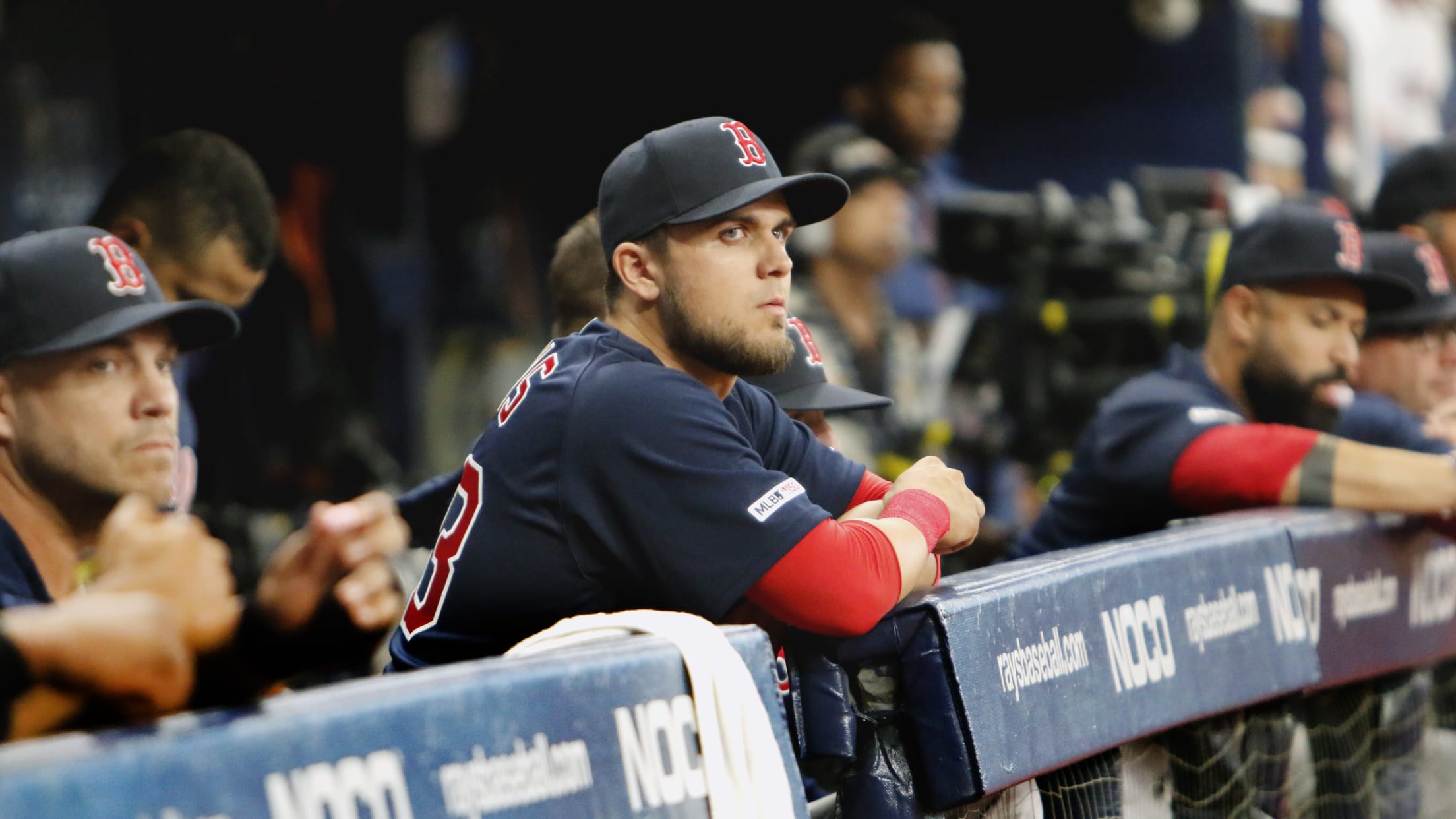 ST. PETERSBURG -- With a collection of injuries in the infield, the Red Sox have created some excitement for this weekend's three-game series against the Rays by promoting Michael Chavis, their No. 1-ranked prospect, from Triple-A Pawtucket. Friday marked the first callup to the Major Leagues for Chavis, who is
Red Sox get prospect from D-backs for Swihart
Marcus Wilson will report to Double-A Portland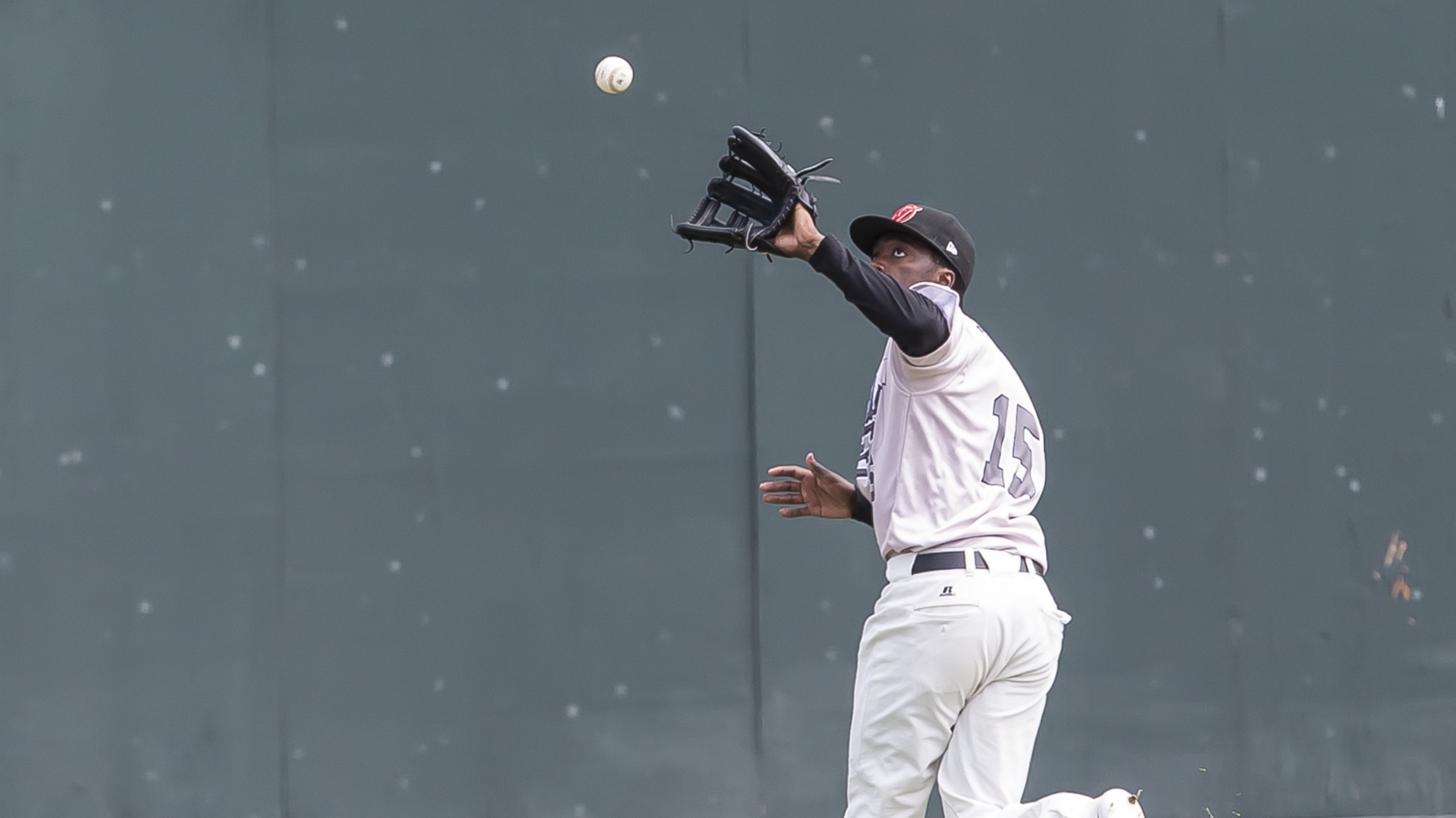 ST. PETERSBURG – On Friday, the Red Sox answered a question that had been looming in the background for some time, trading Blake Swihart and international bonus pool money to the D-backs for Minor Leaguer Marcus Wilson. The 27-year-old Swihart was pegged to be Boston's catcher of the future when
What to expect from Red Sox's Chavis in bigs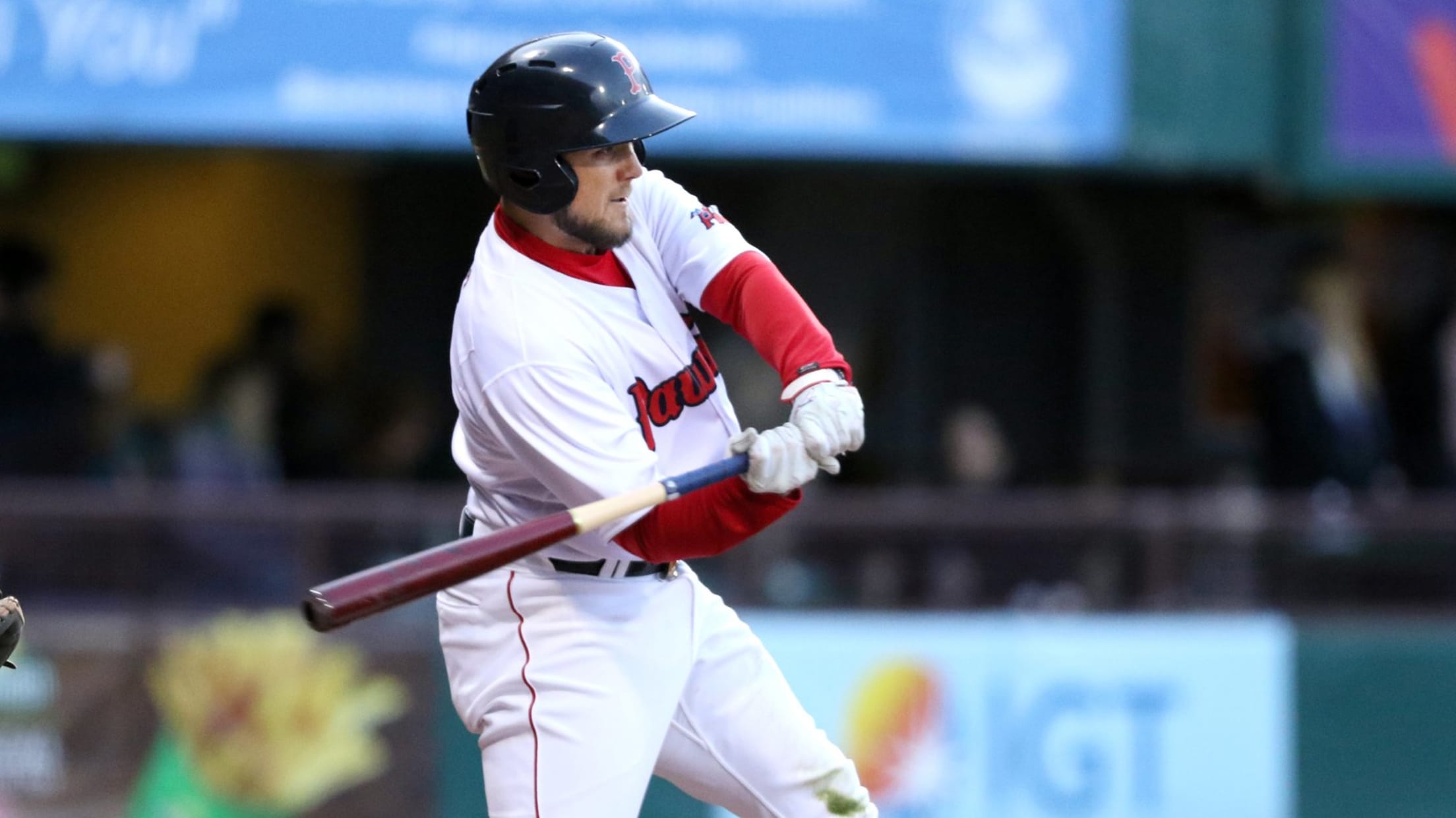 The defending World Series championship Red Sox are in dire need of victories and infielders, and they're hoping that the lone MLB Pipeline Top 100 Prospect (No. 75) in their organization can help in both areas. They summoned Michael Chavis from Triple-A Pawtucket on Friday. Boston's biggest hole is at
Pedroia on knee prognosis: 'The best I could get'
Chavis, Lin, Walden join Red Sox; Holt update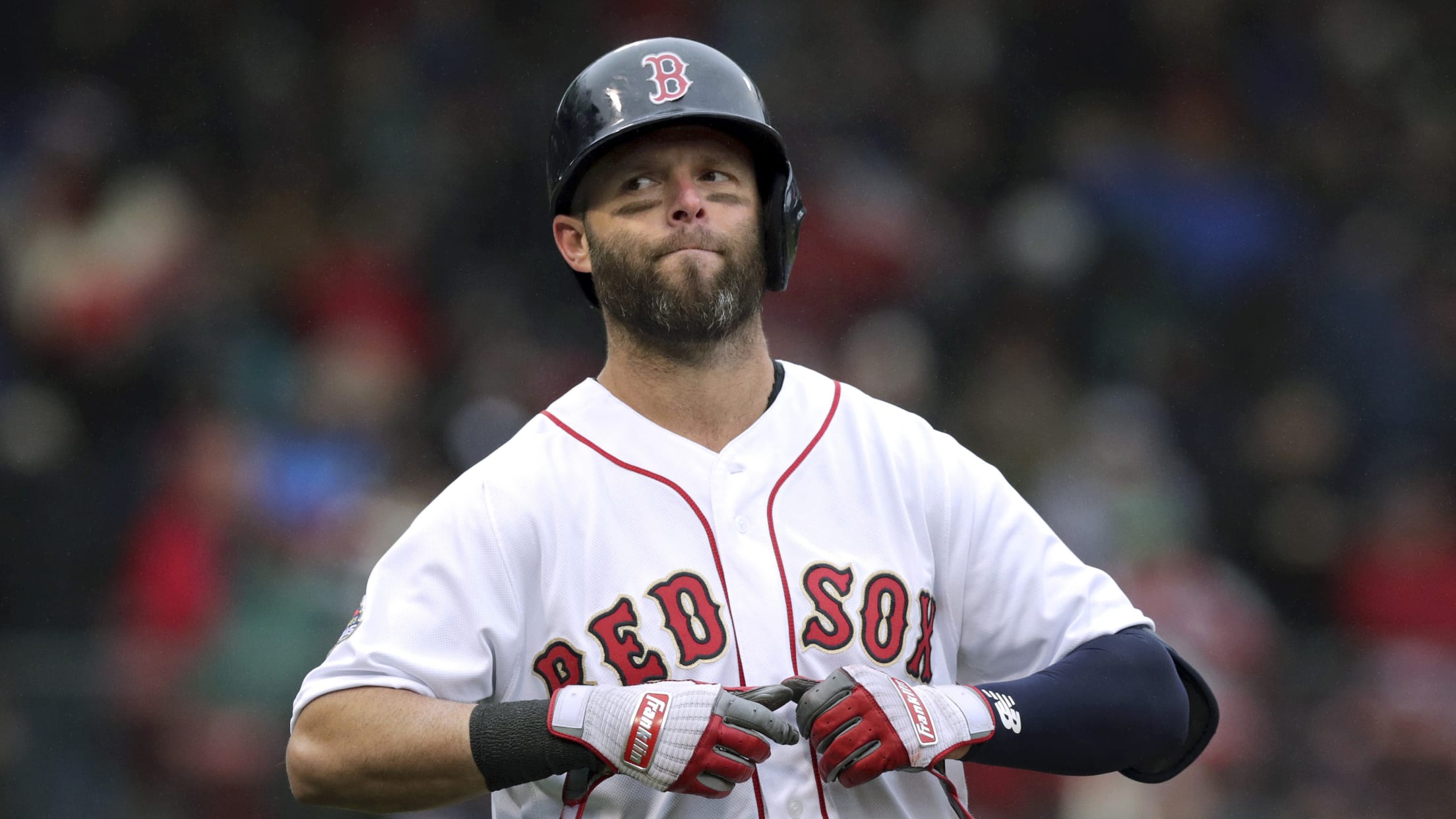 ST. PETERSBURG -- Two days following exiting after just one at-bat against the Yankees when he felt his surgically repaired left knee "pop," Dustin Pedroia was relieved to learn the issue was a minor one that won't keep him out of action for long. "I was nervous, obviously, to feel
Each AL East team's secret weapon is ... 
Most of the attention usually falls on the top stars, but every team has one or two players who fly under the radar while providing a huge boost for their respective teams. Let's take a look at a player who could serve as a secret weapon for every team in
Here's each team's closer of the future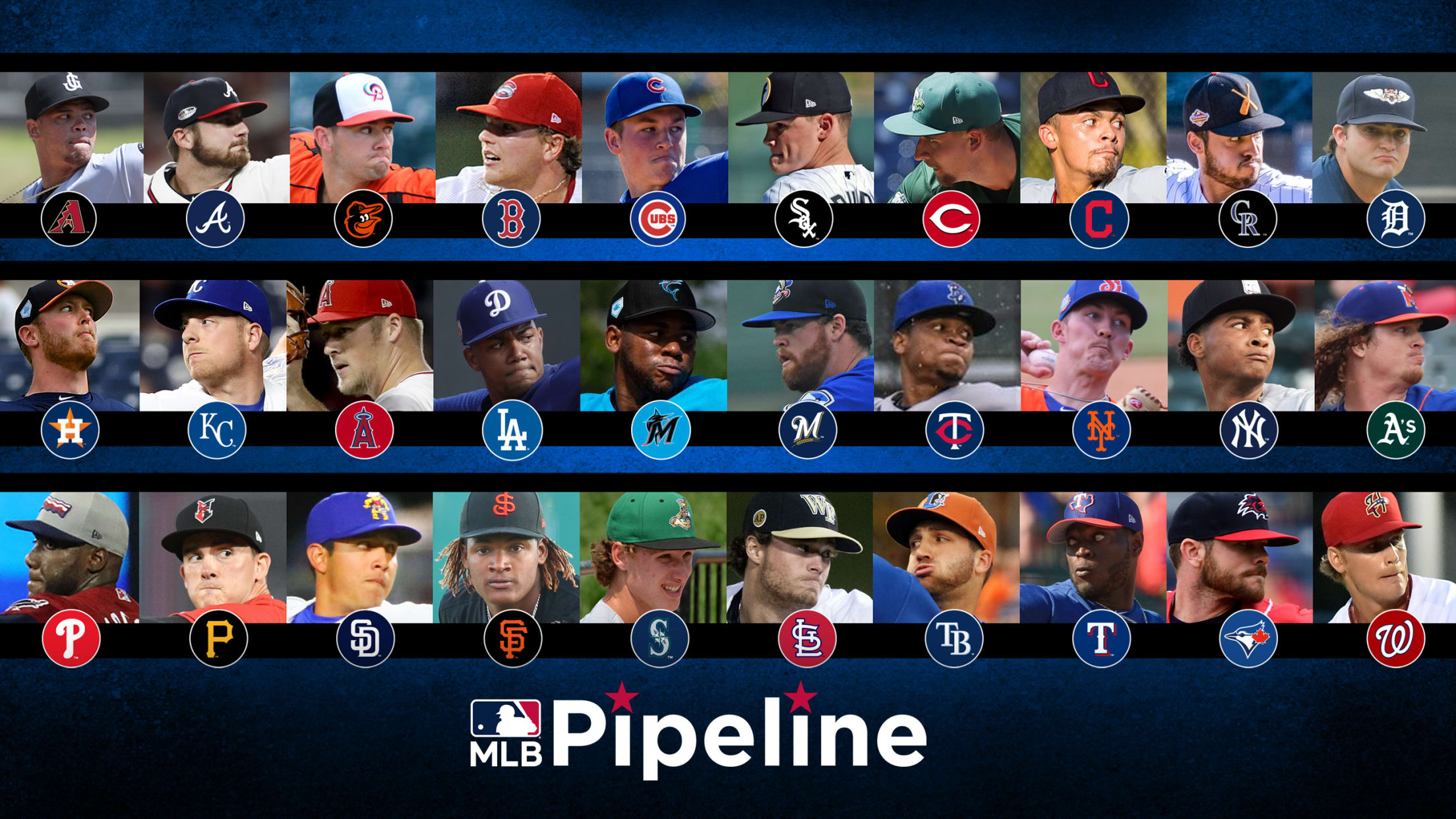 Identifying future closers isn't easy. Mariano Rivera, baseball's all-time saves leader and only unanimous Hall of Famer, began his pro career as a starter. So did Edwin Diaz and Wade Davis, the league leaders in saves a year ago, and many other pitchers who are nailing down the ninth inning
Sox's 7th-inning 'pen stumble costly vs. Yanks
After Workman loads the bases, Brasier allows go-ahead slam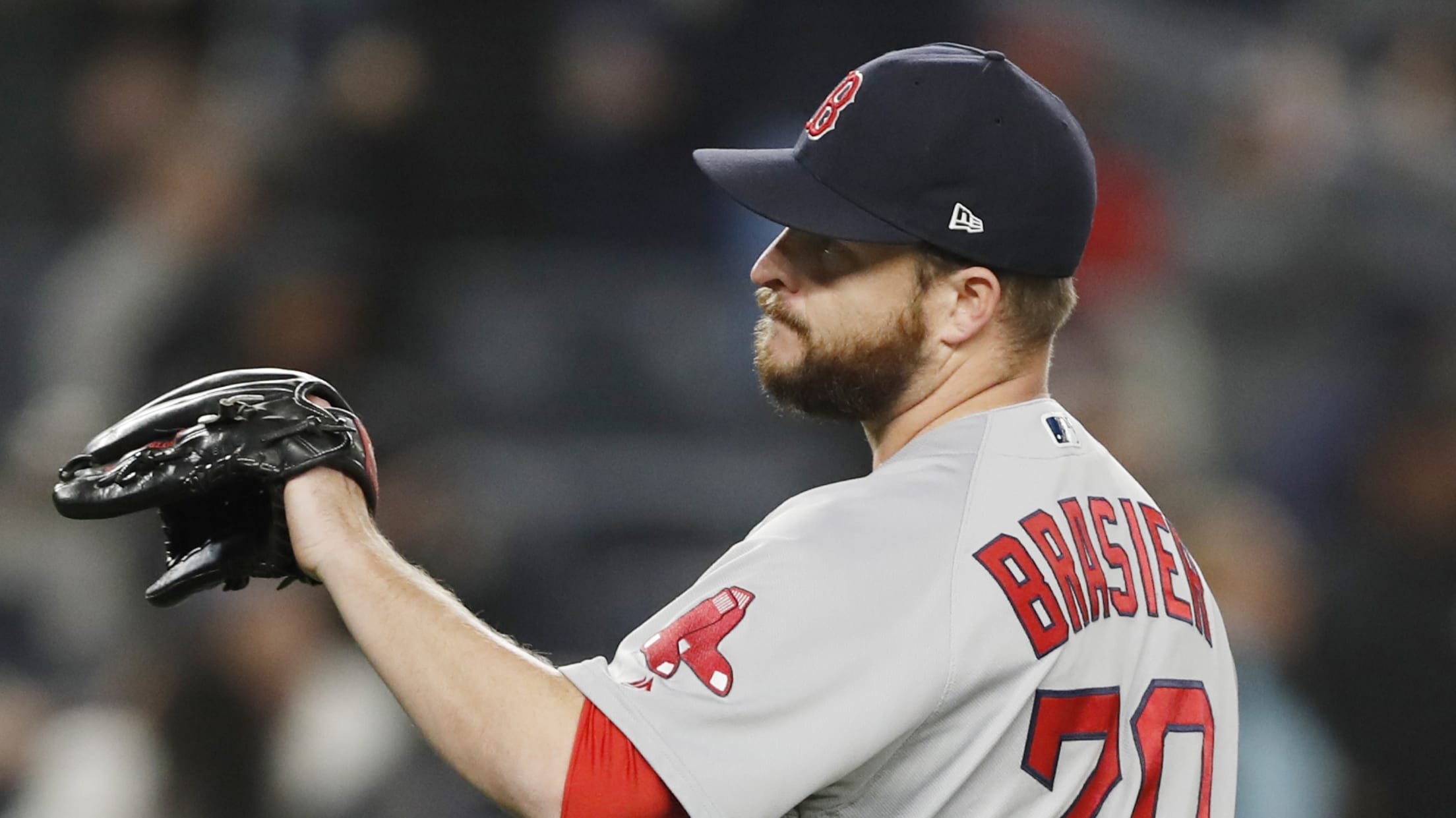 NEW YORK -- The bullpen, the heavily scrutinized bullpen, surprisingly became one of the few things the Red Sox could rely on during their stunning early-season slump. But that all changed in a hurry on Wednesday night at Yankee Stadium, and the timing could not have been worse in what
Your starting lineups for '26 All-Star Game ...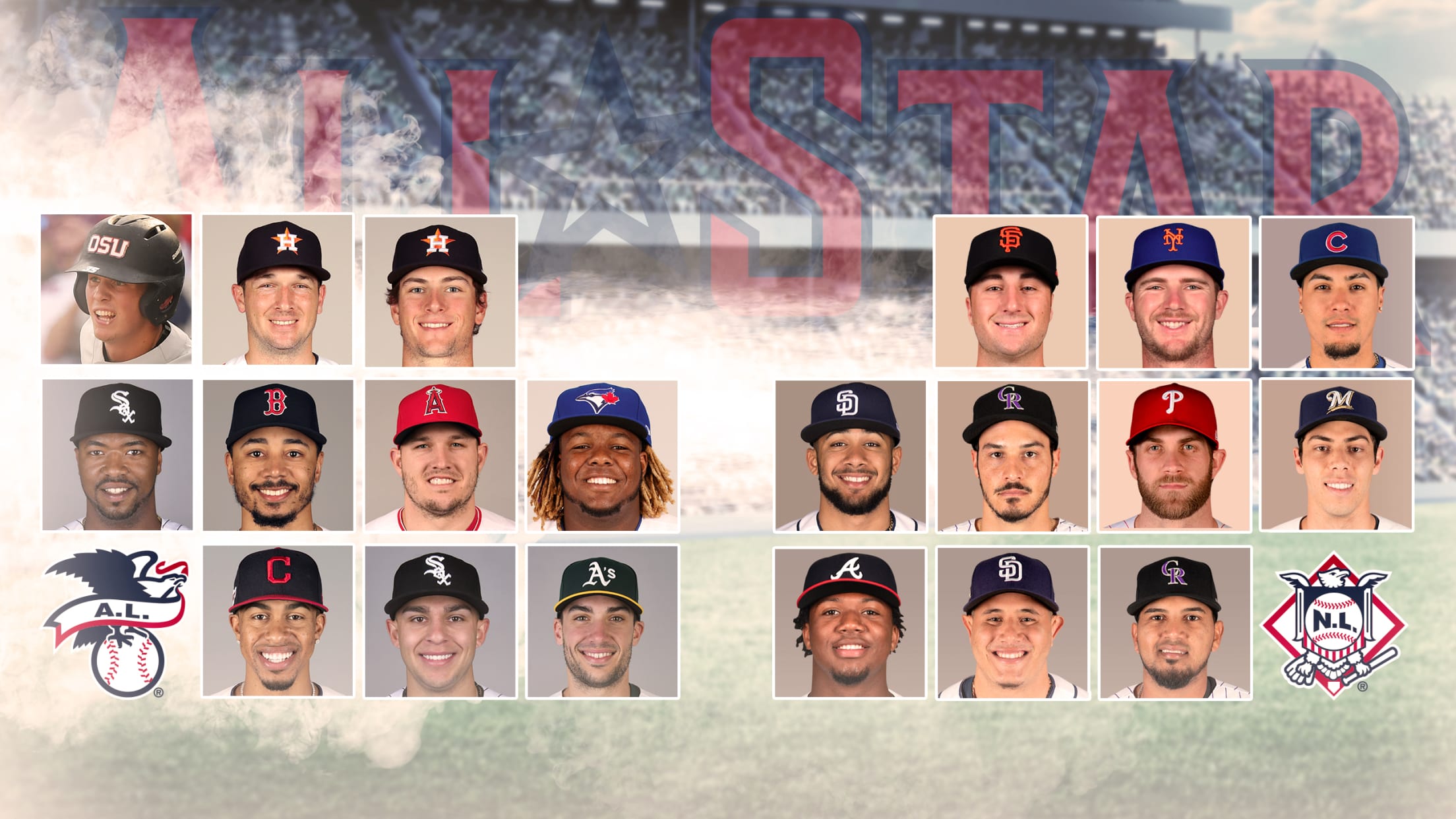 On Tuesday, Major League Baseball announced that the 2026 All-Star Game will be held at Citizens Bank Park in Philadelphia, 50 years after Veterans Stadium hosted the ASG for the United States' bicentennial. (2026 will be the U.S.'s sestercentennial, if you enjoy that sort of nomenclature.) MLB has not announced
Sale: 'This is flat-out embarrassing'
Despite uptick in velocity, ace struggles in 4th straight loss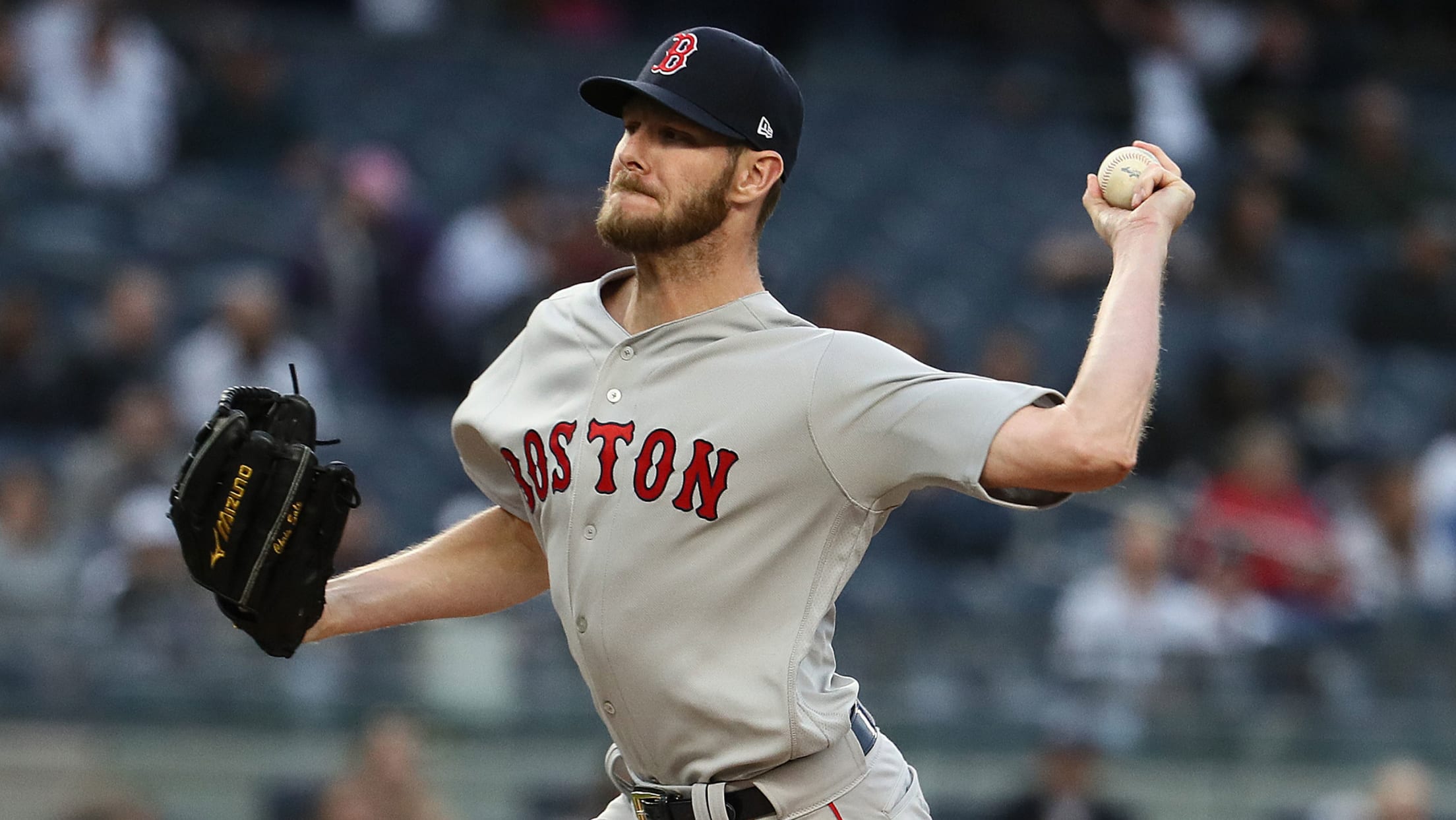 NEW YORK -- Don't tell Red Sox ace Chris Sale about his significant uptick in velocity in Tuesday night's 8-0 loss to the Yankees. Don't tell him that his slider looked better than in recent starts. Sale doesn't like silver linings and doesn't want to hear about them. Sale likes
Sox recall Leon from Triple-A; Swihart DFA'd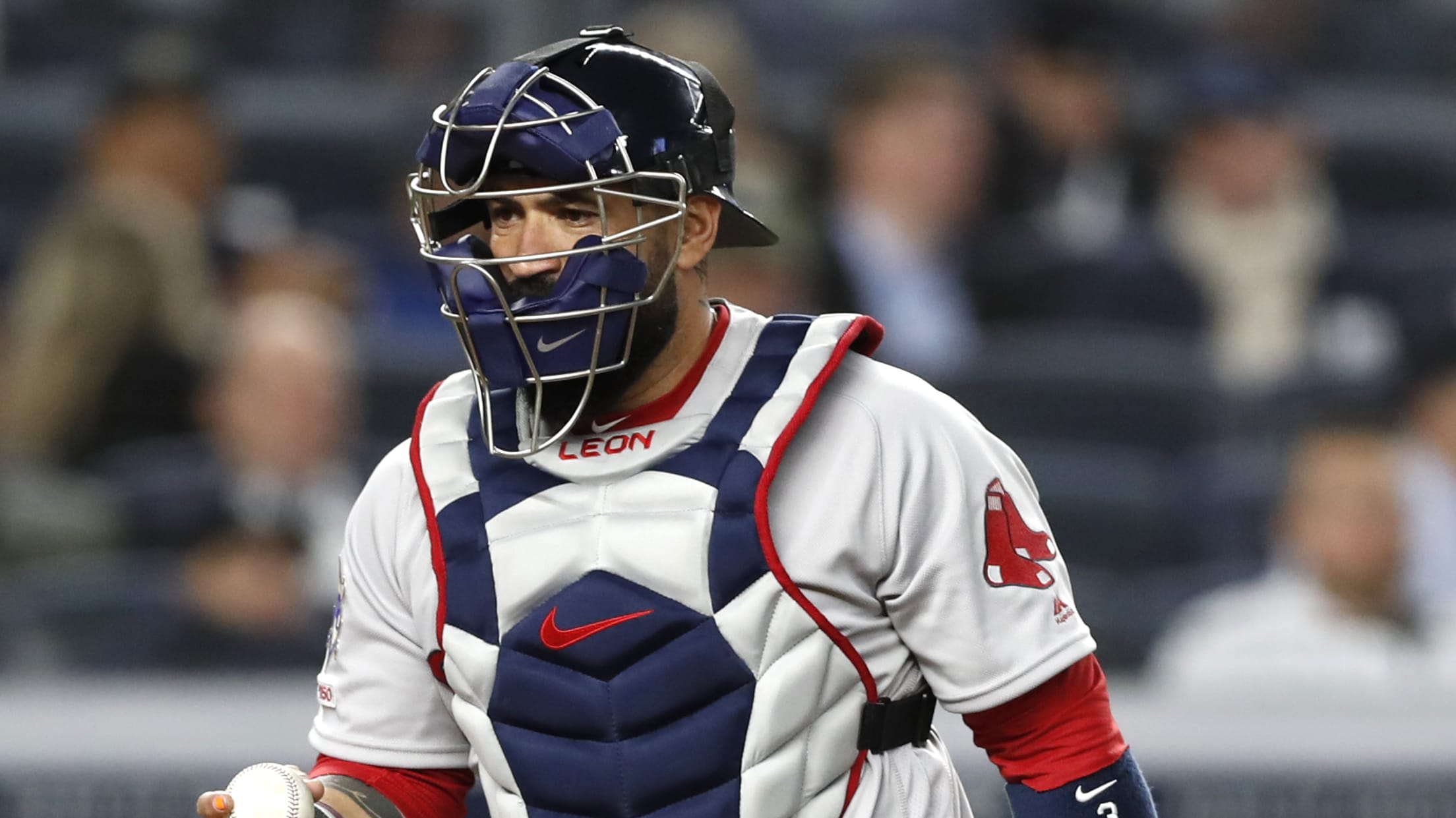 NEW YORK -- In an effort to snap out of a sluggish start, the Red Sox shook up their catching corps on Tuesday, designating Blake Swihart for assignment and calling up a familiar face in Sandy Leon from Triple-A Pawtucket. Swihart beat out Leon for the backup catching spot at
Dombrowski 'not overly concerned' by slow start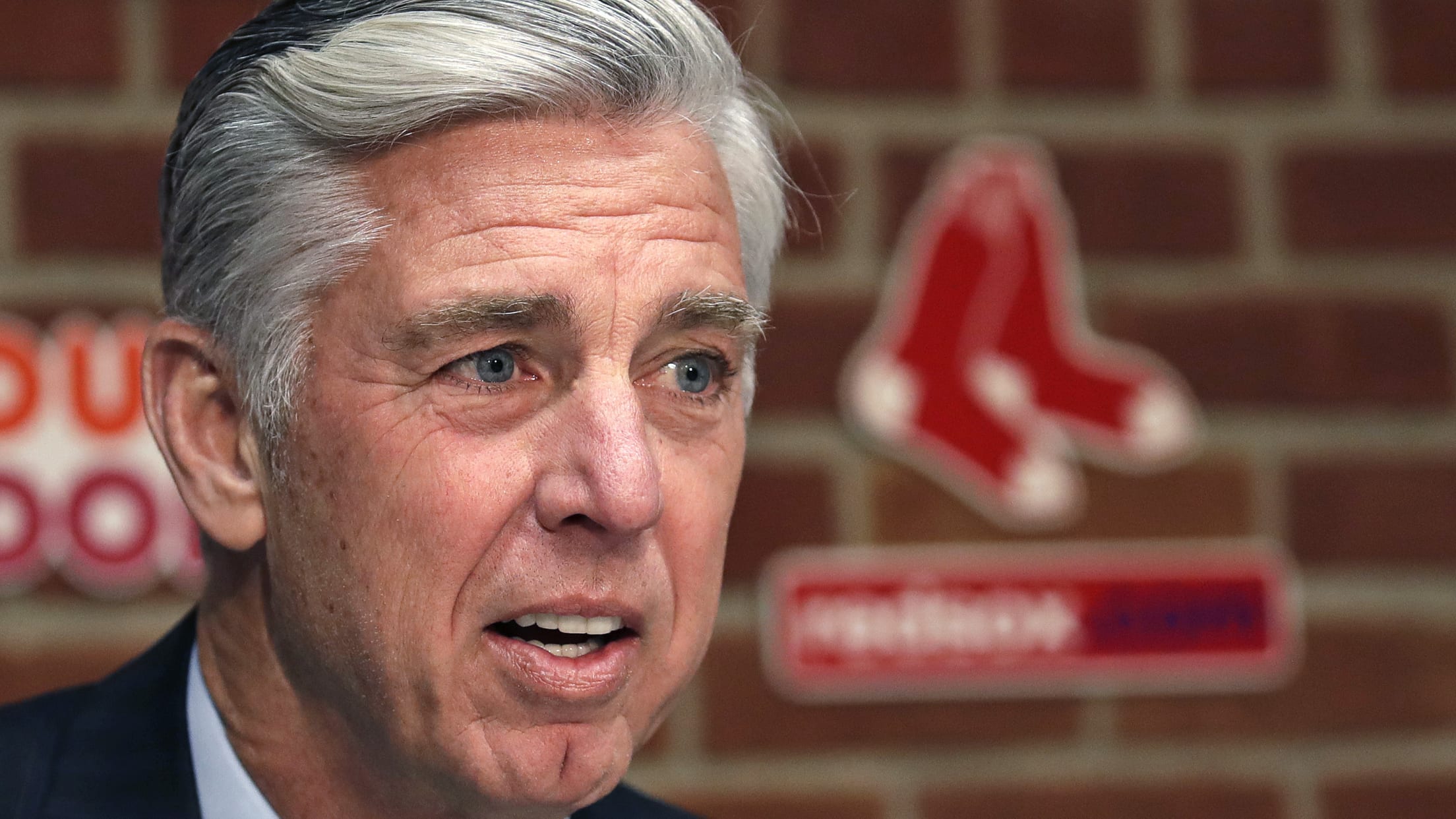 NEW YORK -- How concerned is Red Sox president of baseball operations Dave Dombrowski about his team's disappointing start? "I'm concerned because we haven't played well, but I'm not overly concerned," Dombrowski said. "It's early in the season and I've been through this where you go through streaks with clubs.
Ranking 20 best Yankees/Red Sox of all time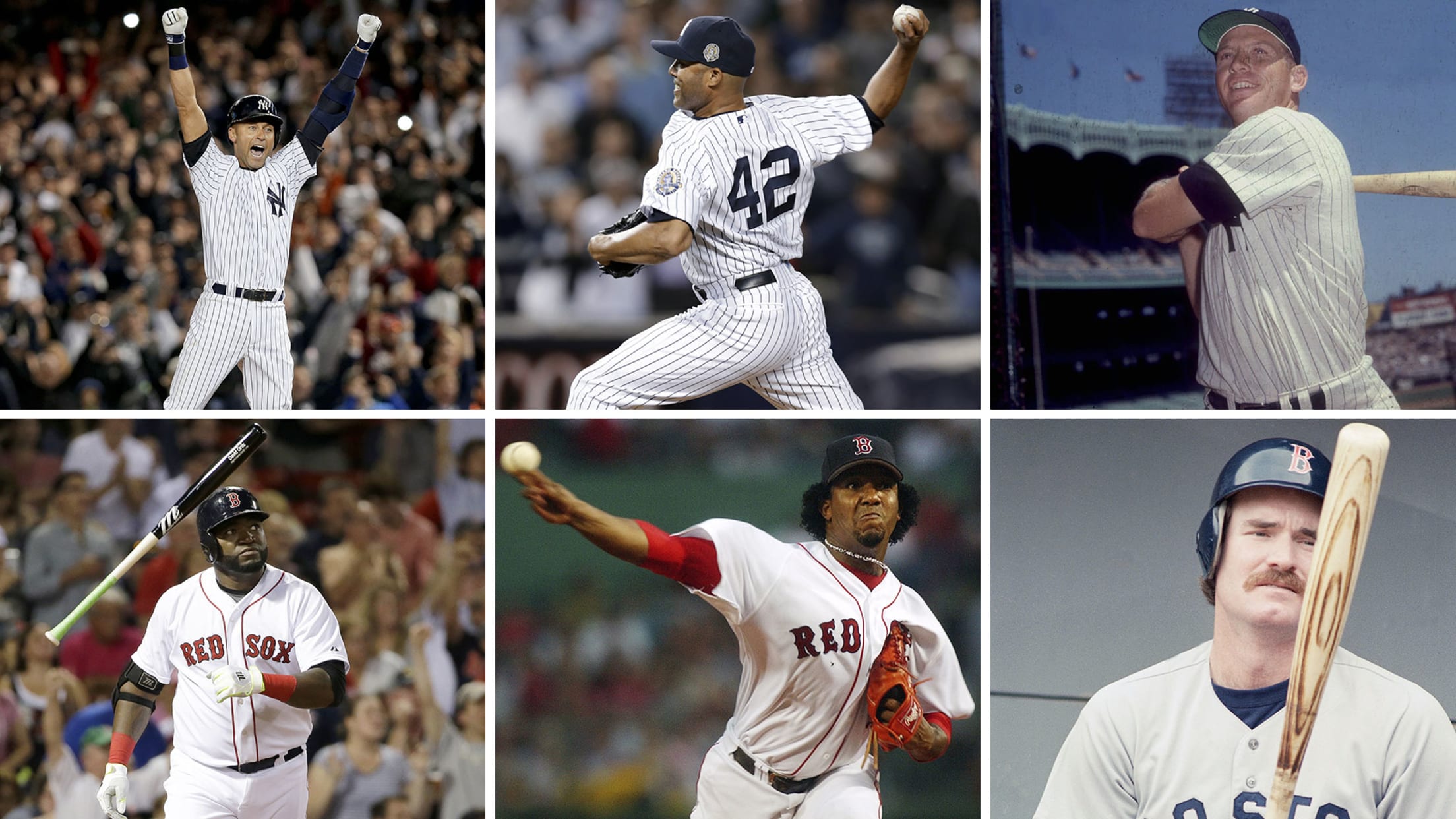 The history of baseball is wide and vast, but in many ways, you can encompass a large percentage of it in two of the premier teams of today: The Yankees and Red Sox. Responsible for a stunning 36 World Series championships, their rivalry transcends more than just the enmity between
Betts: 'What I'm doing is unacceptable'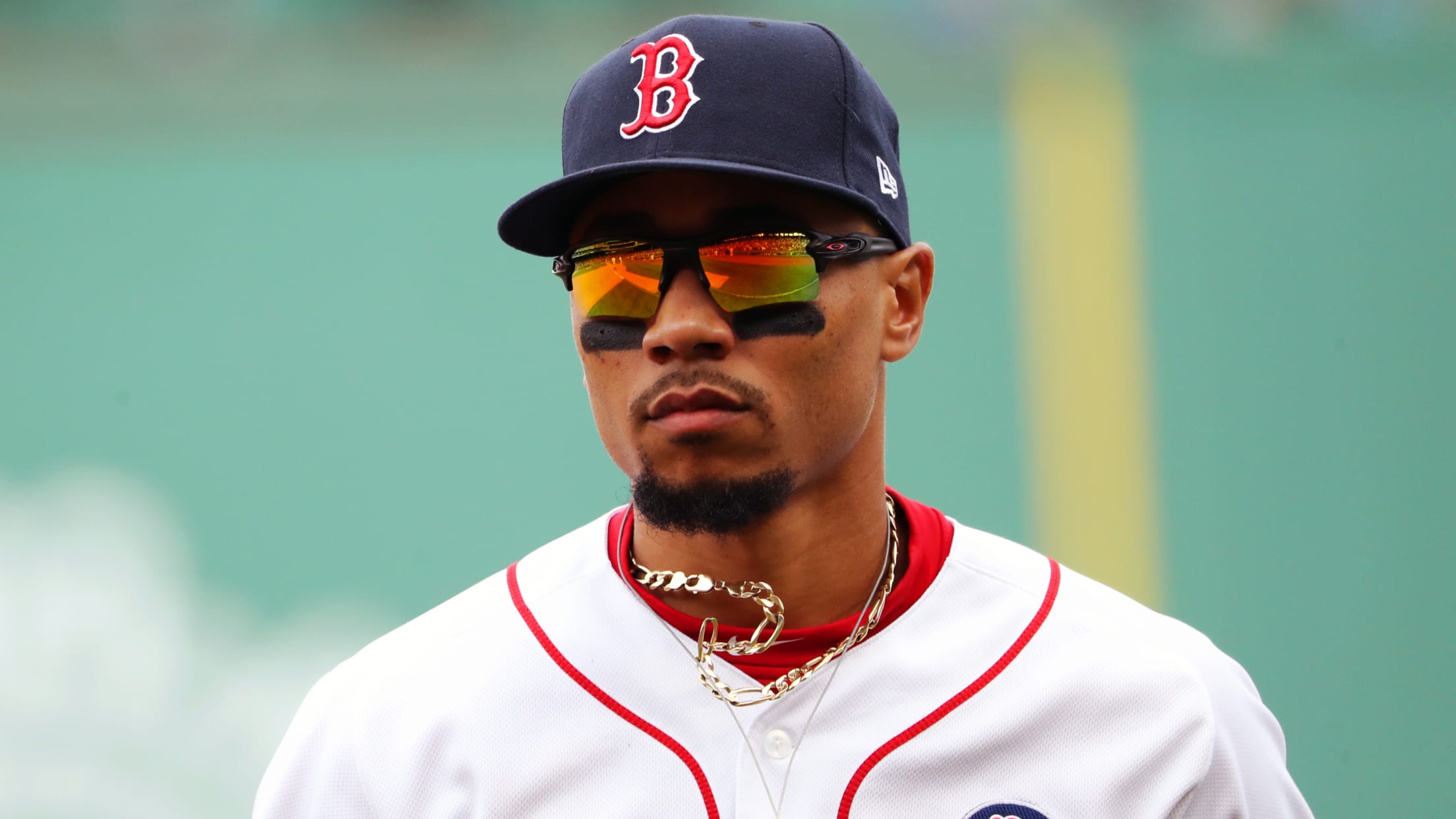 BOSTON -- Nobody is taking the rough start of the defending World Series champion Red Sox harder than Mookie Betts. The winner of the American League's Most Valuable Player Award last season, Betts sounded off -- on himself -- following Monday's 8-1 loss to the Orioles. "Basically, what I'm doing
5 fixes to get Red Sox back on track
Boston drops Patriots' Day finale to Orioles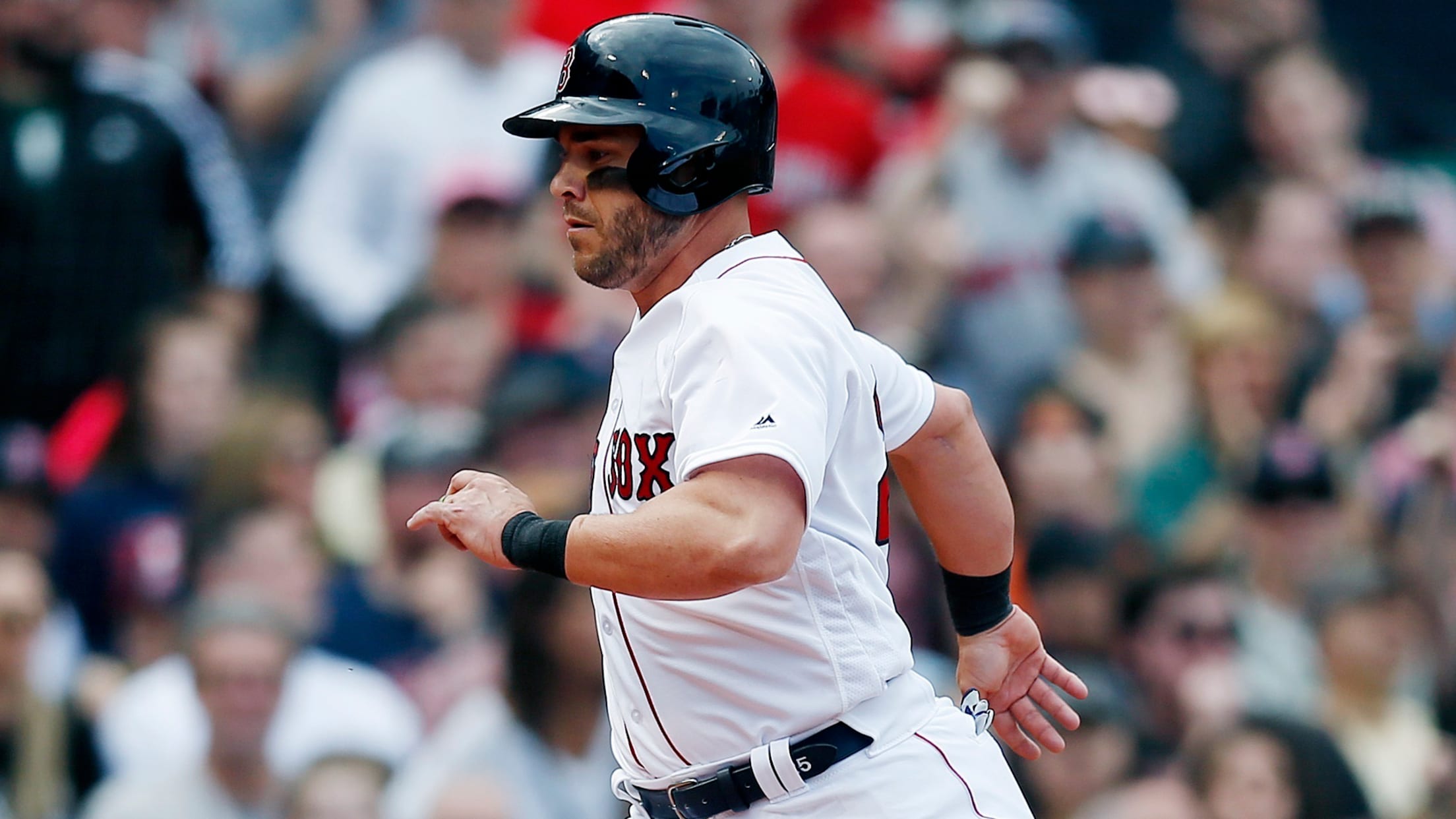 BOSTON -- For the Red Sox, there wasn't much need to reflect on the first homestand of the season, which concluded with an 8-1 loss to the Orioles on Patriots' Day that dropped the defending World Series champions to 6-11. The homestand was what it was -- some good, some
Price continues domination at Fenway vs. O's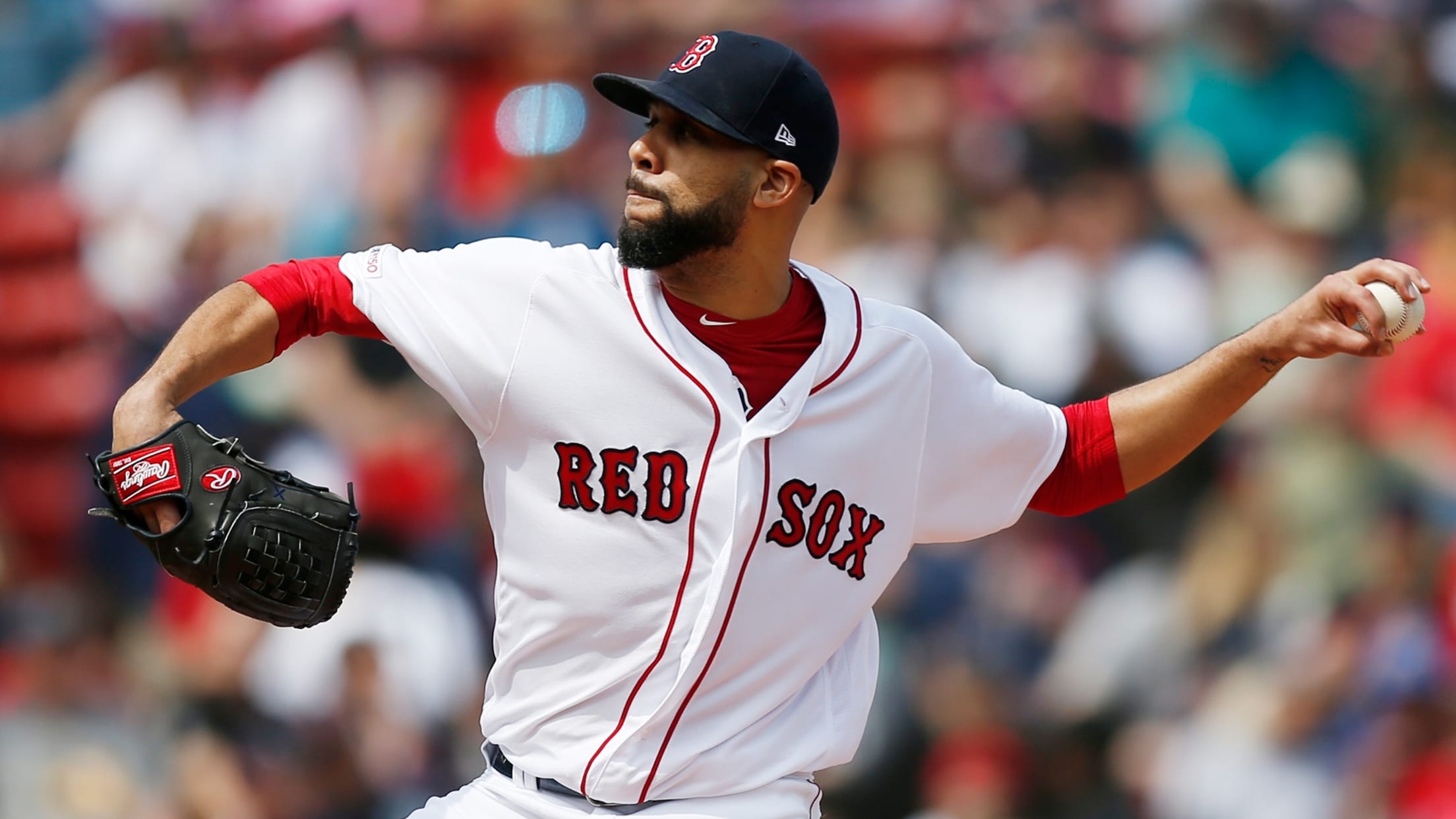 BOSTON -- With a full arsenal of pitches working in harmony, David Price gave the Red Sox their best start of the season so far in Sunday's masterpiece during a 4-0 win over the Orioles at Fenway Park. The lefty carved Baltimore up with fastballs, changeups and cutters over seven
Benintendi sustains foot contusion during at-bat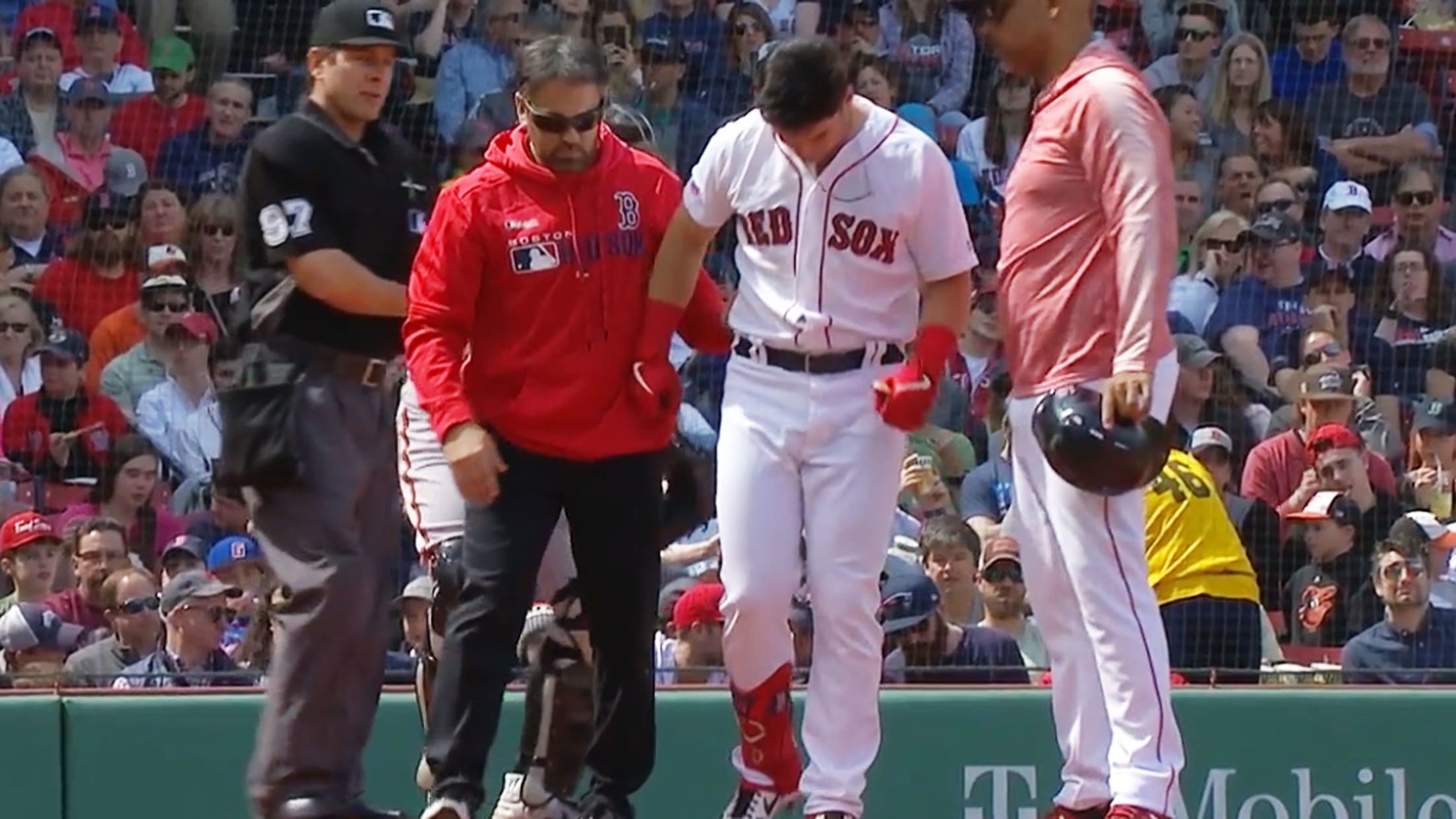 BOSTON -- Andrew Benintendi was originally supposed to be out of the lineup on Sunday against the Orioles. That changed -- but not for long. Benintendi, who led off and started in left field for the Red Sox after Jackie Bradley Jr. was scratched with the flu, suffered a right
Holt (cornea) nearing Minors rehab assignment
JBJ scratched with flu; Pedroia progressing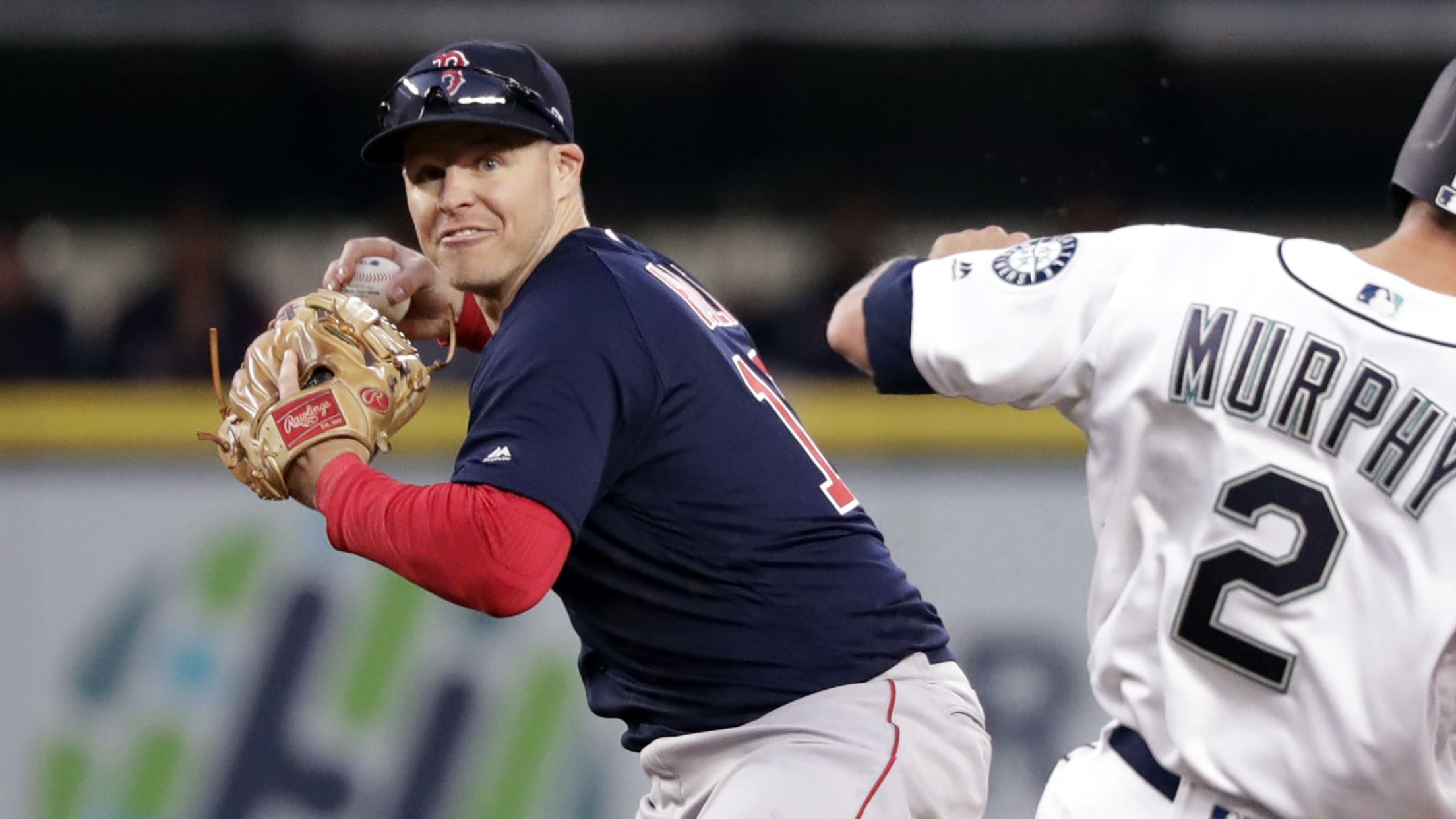 BOSTON -- Red Sox super-utility player Brock Holt (scratched right cornea) is eligible to come off the injured list on Wednesday. However, it is more likely he will start a brief Minor League rehab assignment around that time. Holt suffered the injury accidentally when his 2-year-old son, Griff, scratched him