Sale, Red Sox agree to extension (source)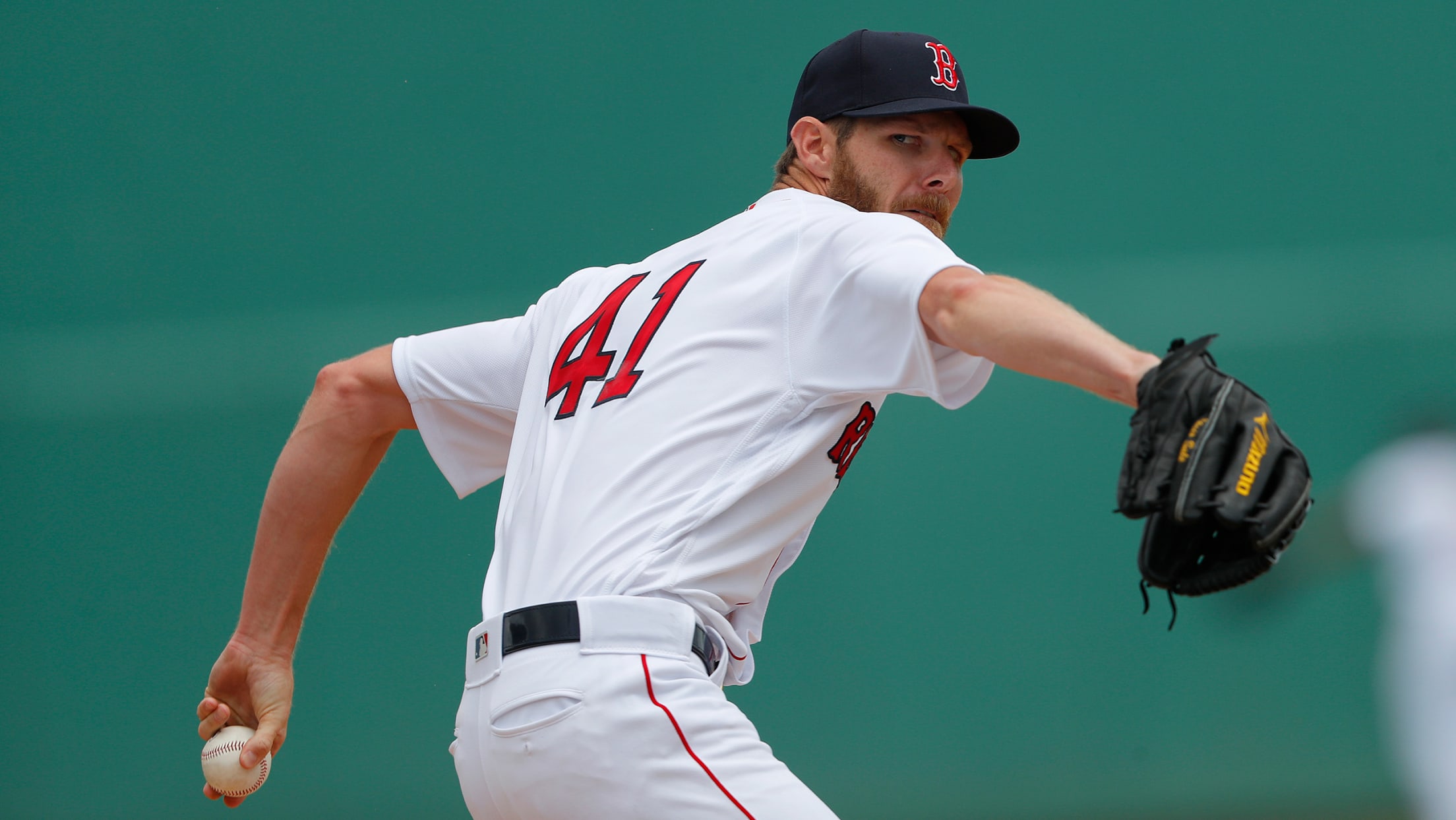 FORT MYERS, Fla. -- When the Red Sox made a blockbuster trade with the White Sox for Chris Sale in December 2016, the only guarantee was that they'd have the powerful lefty for three seasons. The marriage between the ace pitcher and the defending World Series champions will extend far
Workman makes case for bullpen role 
Benintendi leadoff home run; Bogaerts escapes injury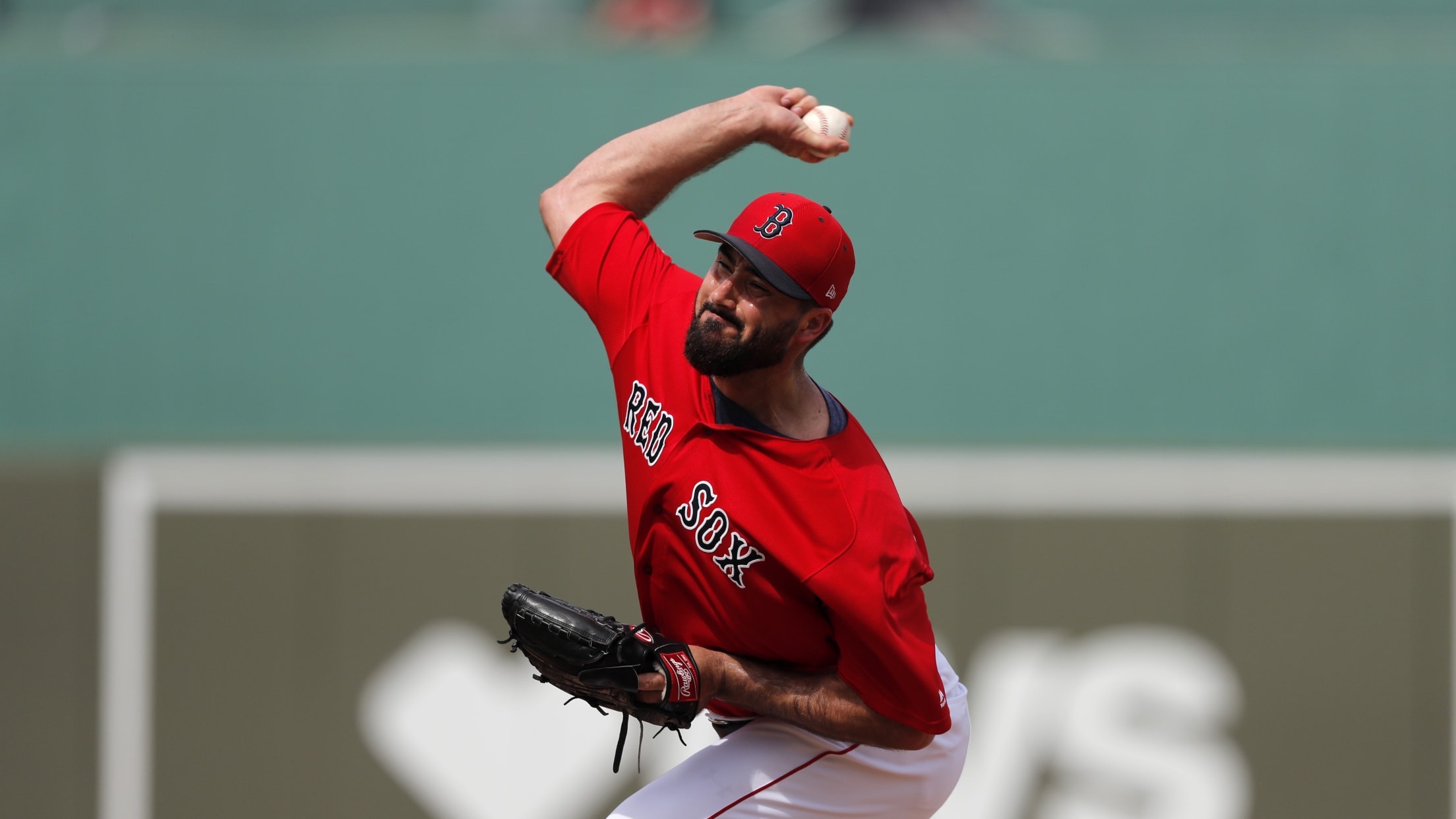 FORT MYERS, Fla. -- In the crowded derby for the final few spots in Boston's bullpen, veteran righty Brandon Workman made a strong case on Friday night against the Twins, striking out all three batters he faced in the bottom of the fifth in the Red Sox's 10-6 win. The
Red Sox must iron out bullpen, backstop roles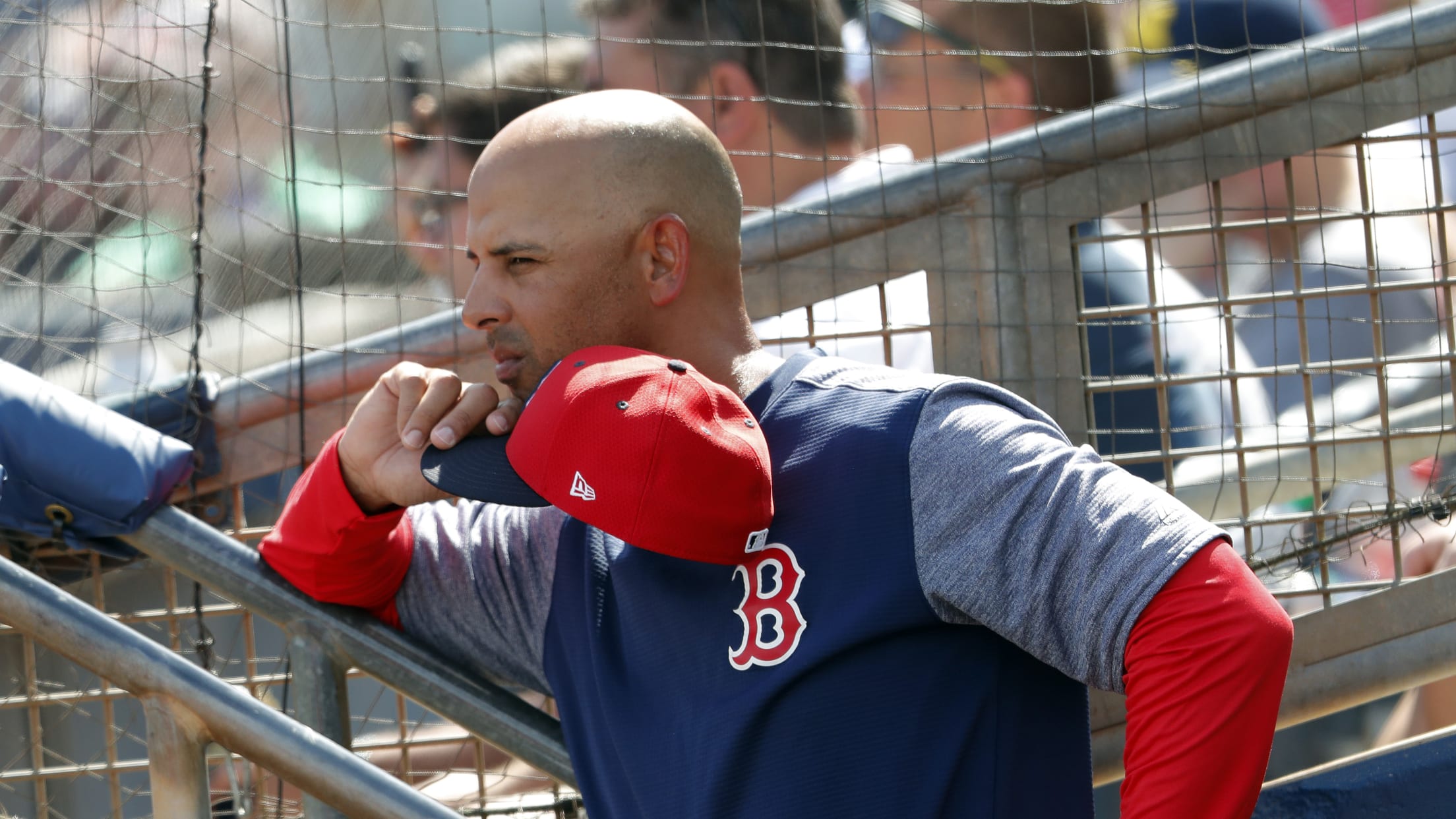 FORT MYERS, Fla. -- With three days left in Florida, the Red Sox have two issues to address. The first is to determine who will win the remaining spots in the bullpen. Manager Alex Cora said there are as many as three relief spots still up for grabs. And the
After 'pen session, Price ready for next step
Barnes sharp vs. Rays; Feltman coming along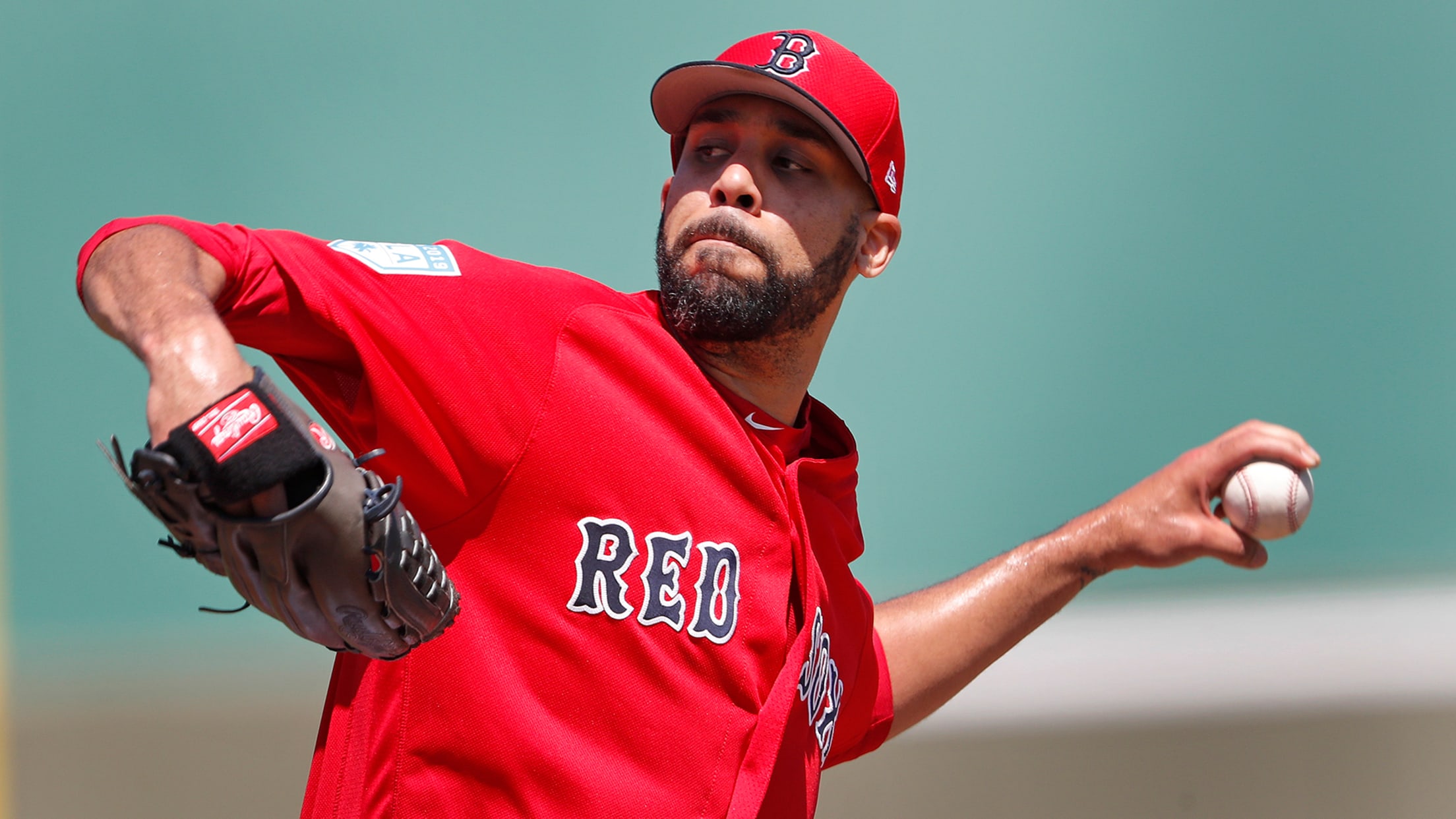 FORT MYERS, Fla. -- Four days after David Price was scratched from his Grapefruit League start against the Rays, the lefty looked fully recovered on Thursday when he threw an extended bullpen session that had the workload of a game. "I felt really good about it," Price said. "Got up
30 breakout prospects for 2019 -- 1 per team
These guys could shoot up the rankings in '19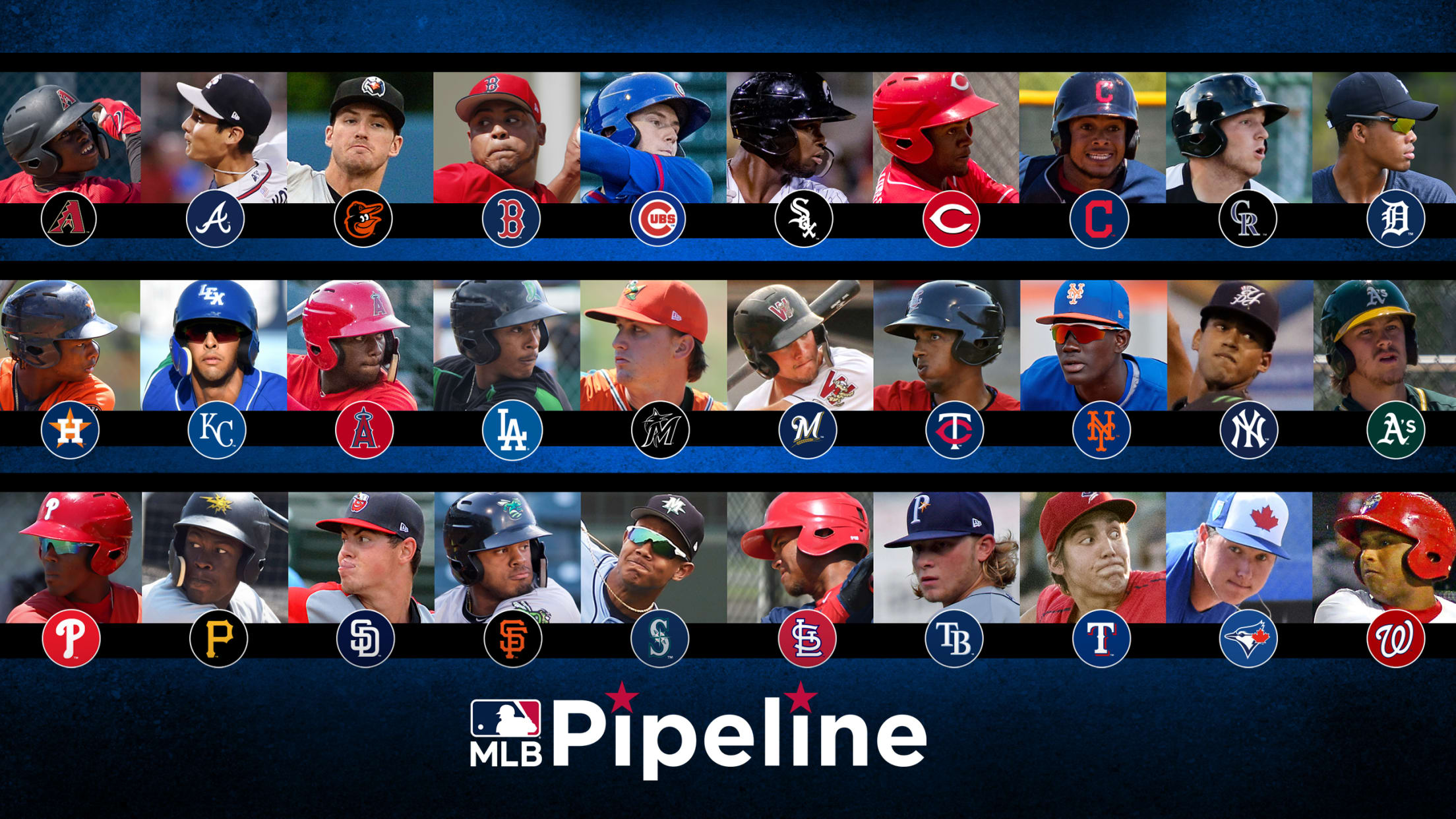 The four players atop MLB Pipeline Top 100 Prospects list -- Blue Jays third baseman Vladimir Guerrero Jr., Padres shortstop Fernando Tatis Jr., White Sox outfielder Eloy Jimenez and Nationals outfielder Victor Robles -- are no surprise. They all ranked among the eight best on the 2018 preseason Top 100.
Betts confirms he rejected $200M extension
In wake of large deals, Betts says situation with Red Sox is 'perfectly fine'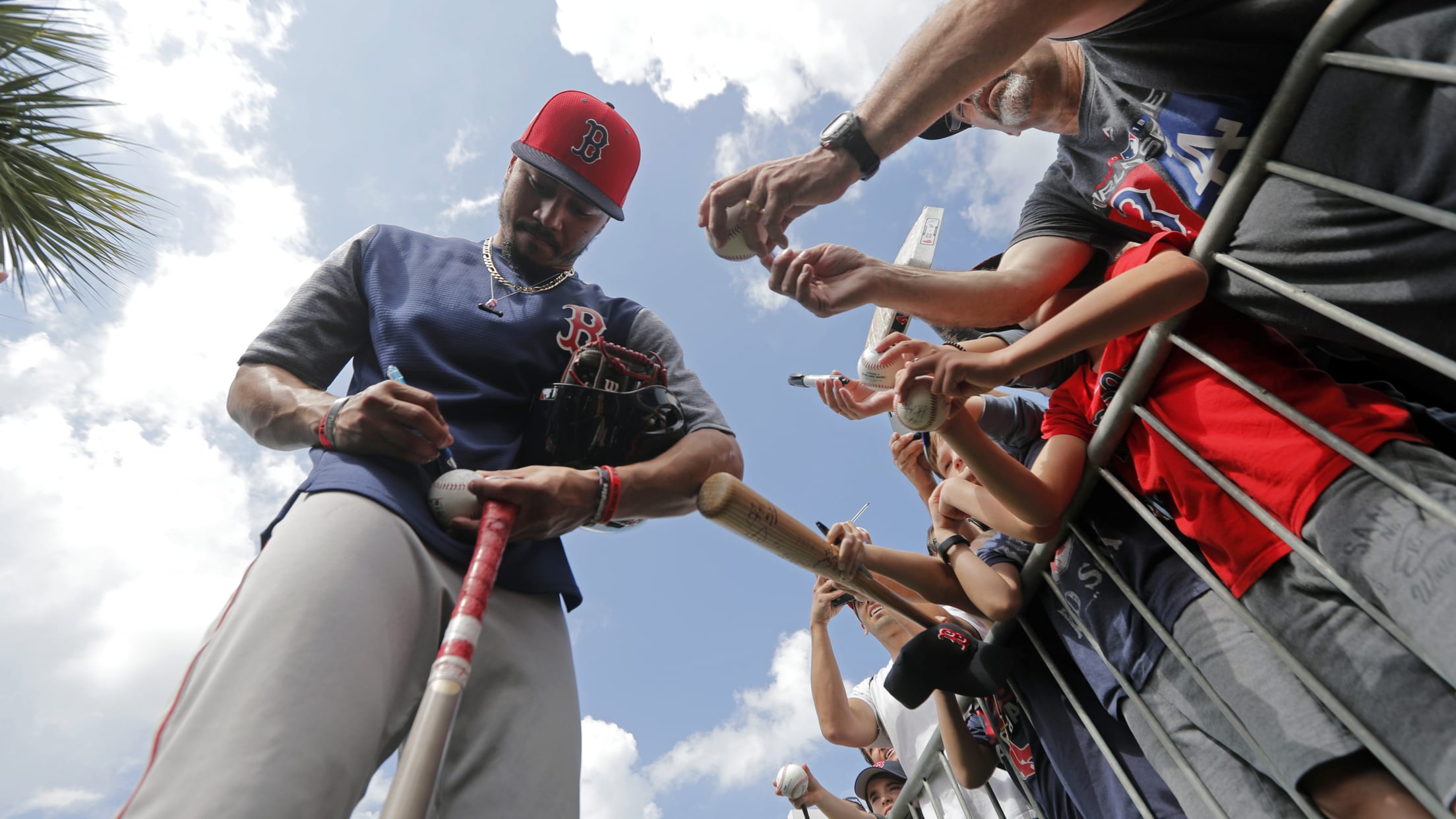 In the wake of Mike Trout's 10-year extension worth a reported $360 million revealed Tuesday, which brings his current contract to an astounding 12 years and $426.5 million, eyes naturally turned toward the next-biggest potential free agent, Mookie Betts, and whether he would also be interested in avoiding the open
Porcello on target in second spring start
Right-hander allows one run over five innings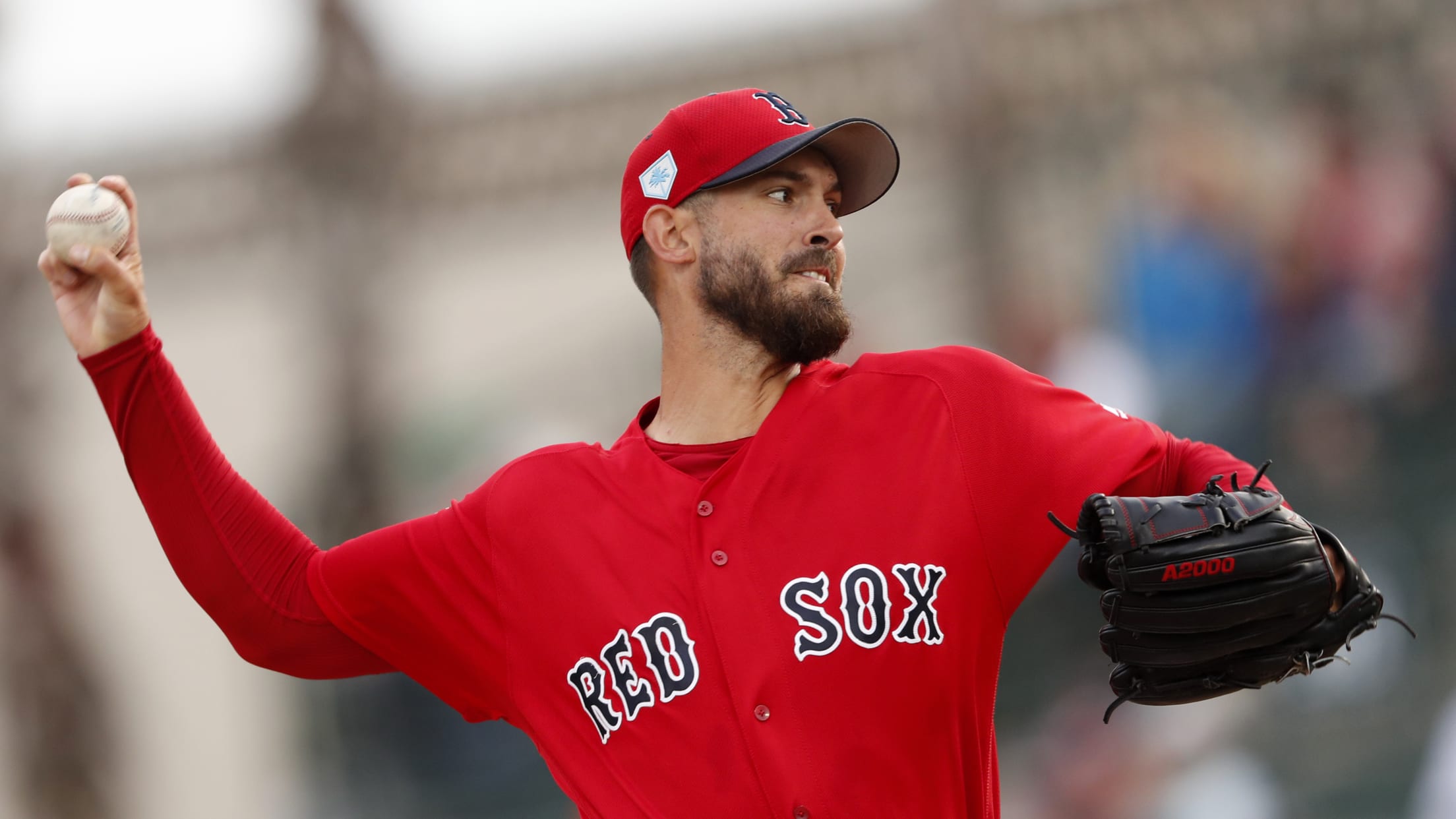 SARASOTA, Fla. -- It started out a little shaky, but Rick Porcello finished his second Grapefruit League start in impressive fashion in the Red Sox's 6-4 win over the Orioles on Wednesday at Ed Smith Stadium. Porcello gave up a home run to the first batter he faced. It was
1 player per team who changed minds in camp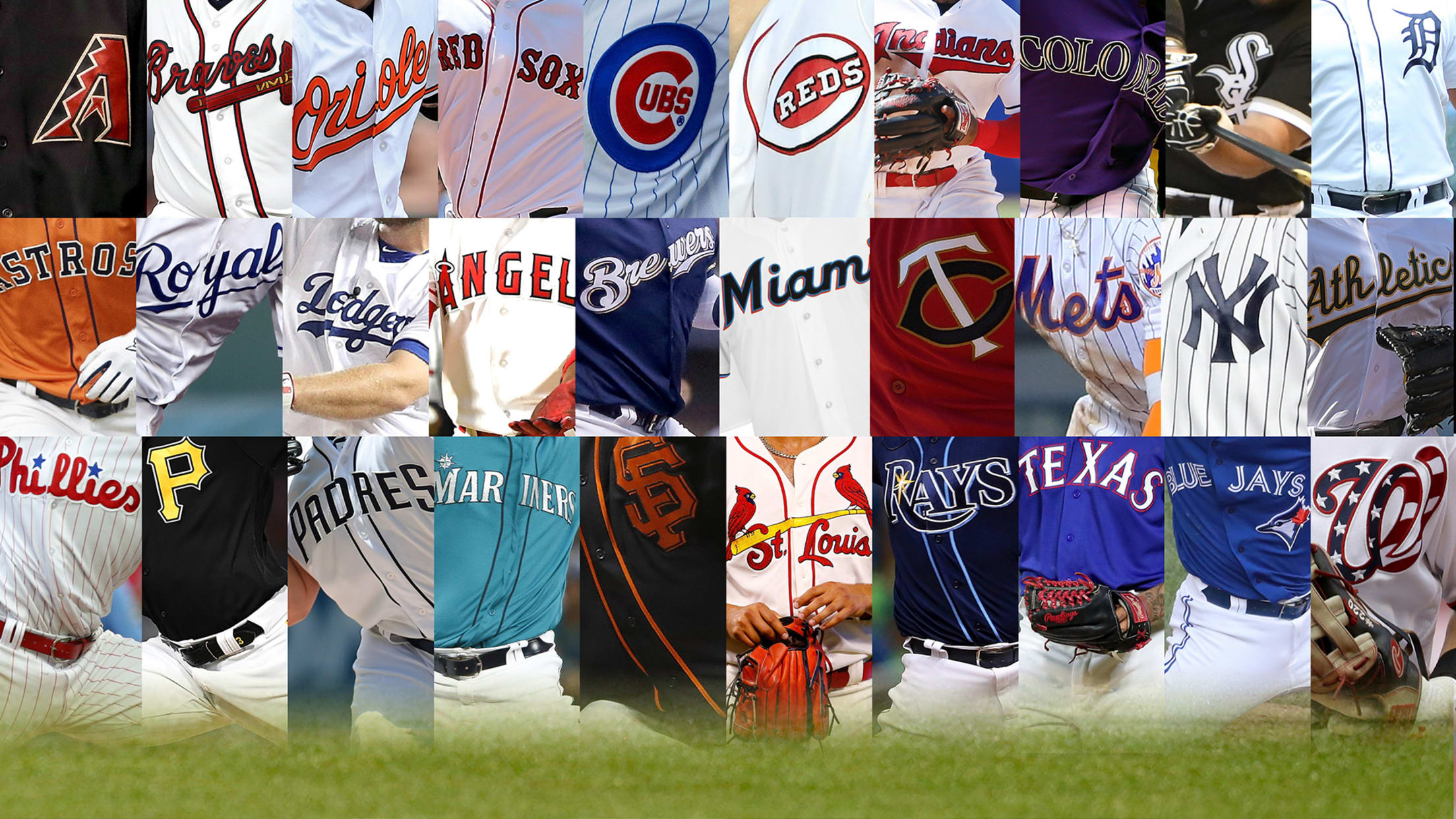 There's the guy who emerges from the pack and plays his way into the conversation. Sometimes, it's a raw kid; other times, a veteran some had written off. To many of us, this is the most fun thing about Spring Training. With that in mind, let's check out some of
Breaking down every team's closer situation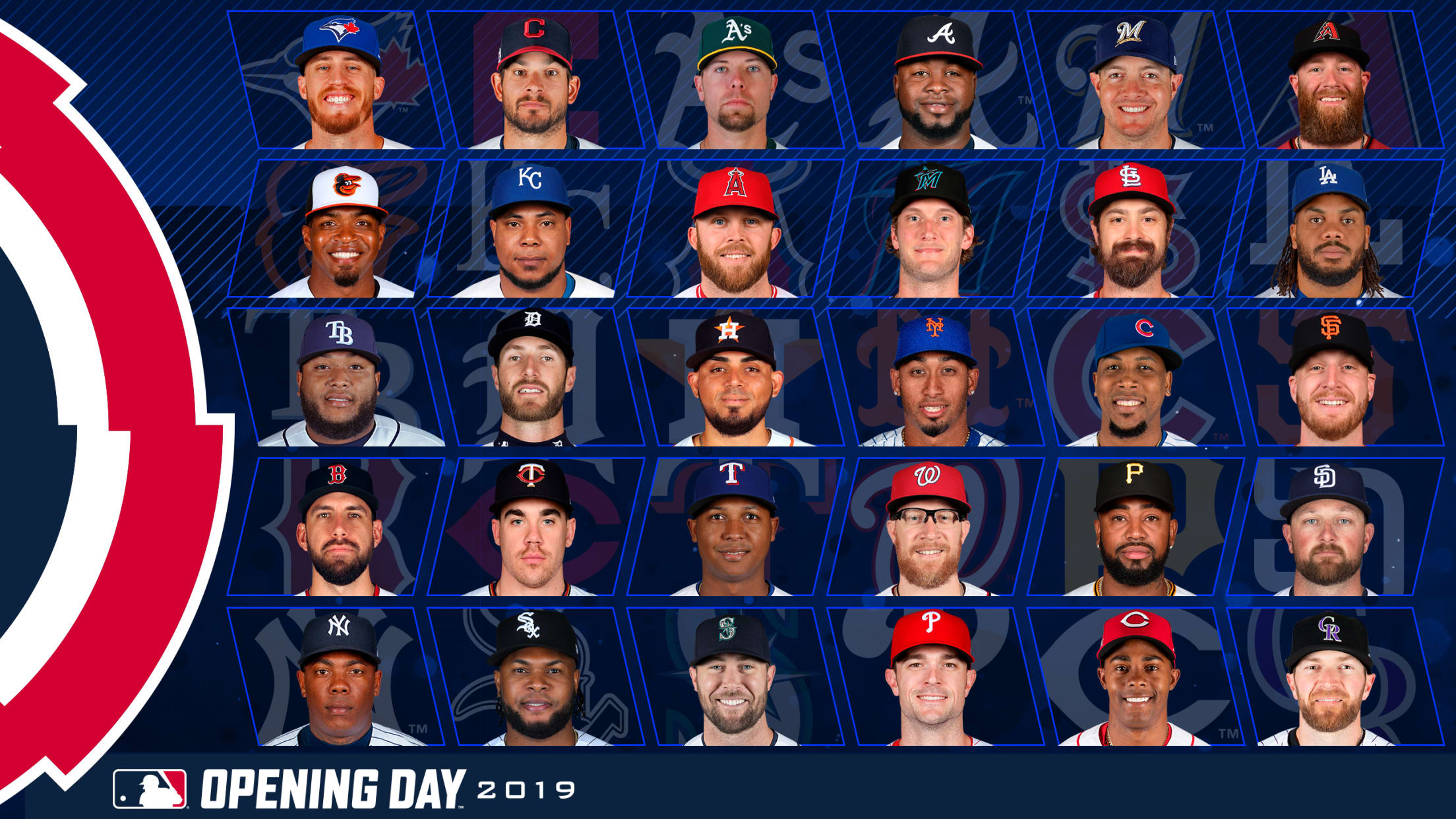 Teams can have solid starting pitching, strong middle relief and a potent offense, but if they don't have a closer waiting in the bullpen to finish off games, wins won't be easy to come by. And while not every club has an Aroldis Chapman or Kenley Jansen waiting in the
Pedroia (knee) to open year on IL
Red Sox to ramp up workload before bringing 2B to Boston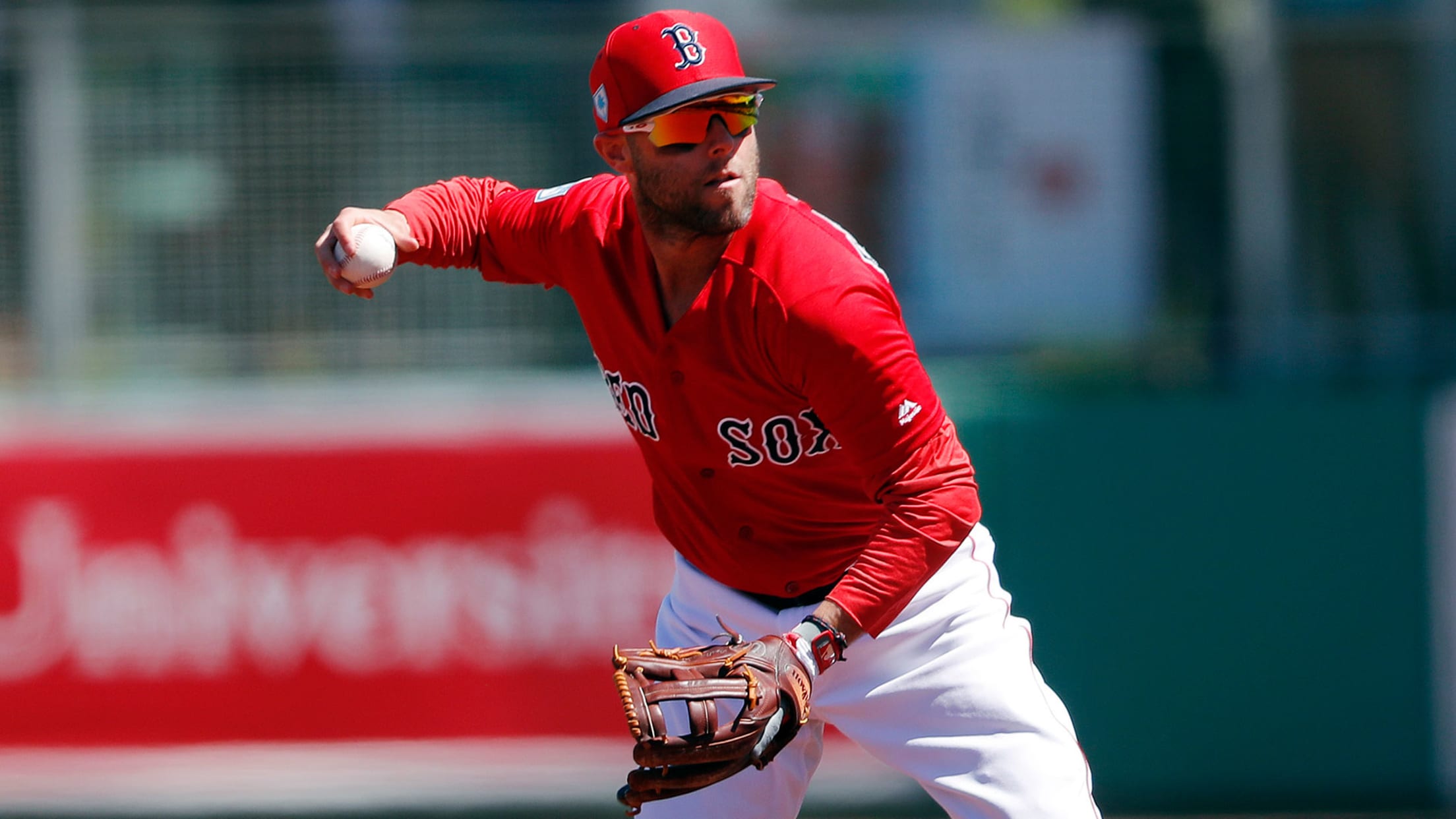 FORT MYERS, Fla. -- Emphasizing multiple times that Dustin Pedroia hasn't had any setbacks with his left knee, Red Sox manager Alex Cora announced Monday morning that the veteran second baseman will start the season on the 10-day injured list. "We're running out of time, so we're going to keep
Barnes, Brasier remain candidates to close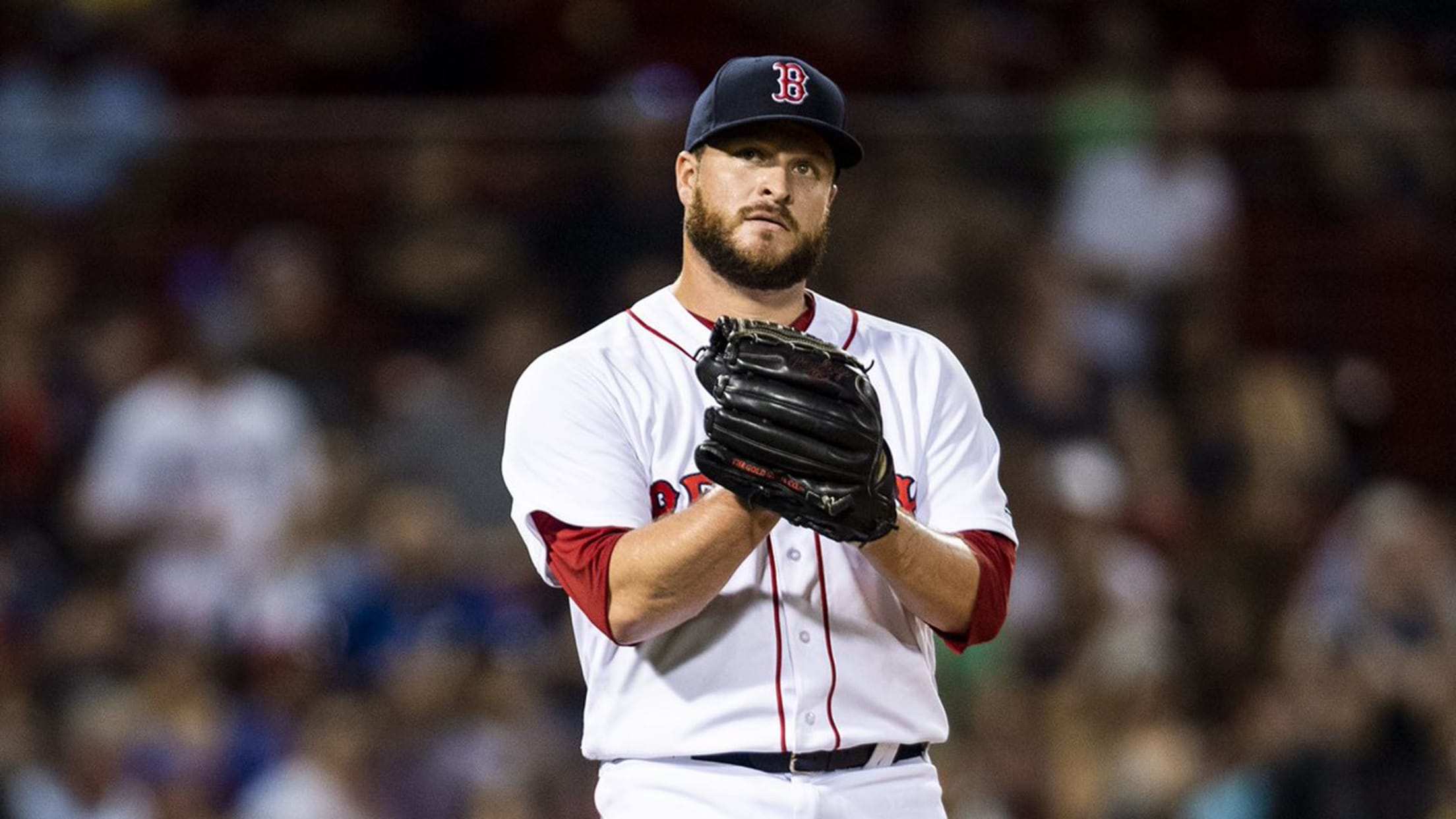 FORT MYERS, Fla. -- First, there was the laser-beam hit by Byron Buxton that went off the glove of shortstop Xander Bogaerts for an error. Two batters later, Jorge Polanco singled up the middle and brought in a run. Then, Nelson Cruz smoked an RBI double to right-center field. Red
Top prospects: Who's still up? Who got cut?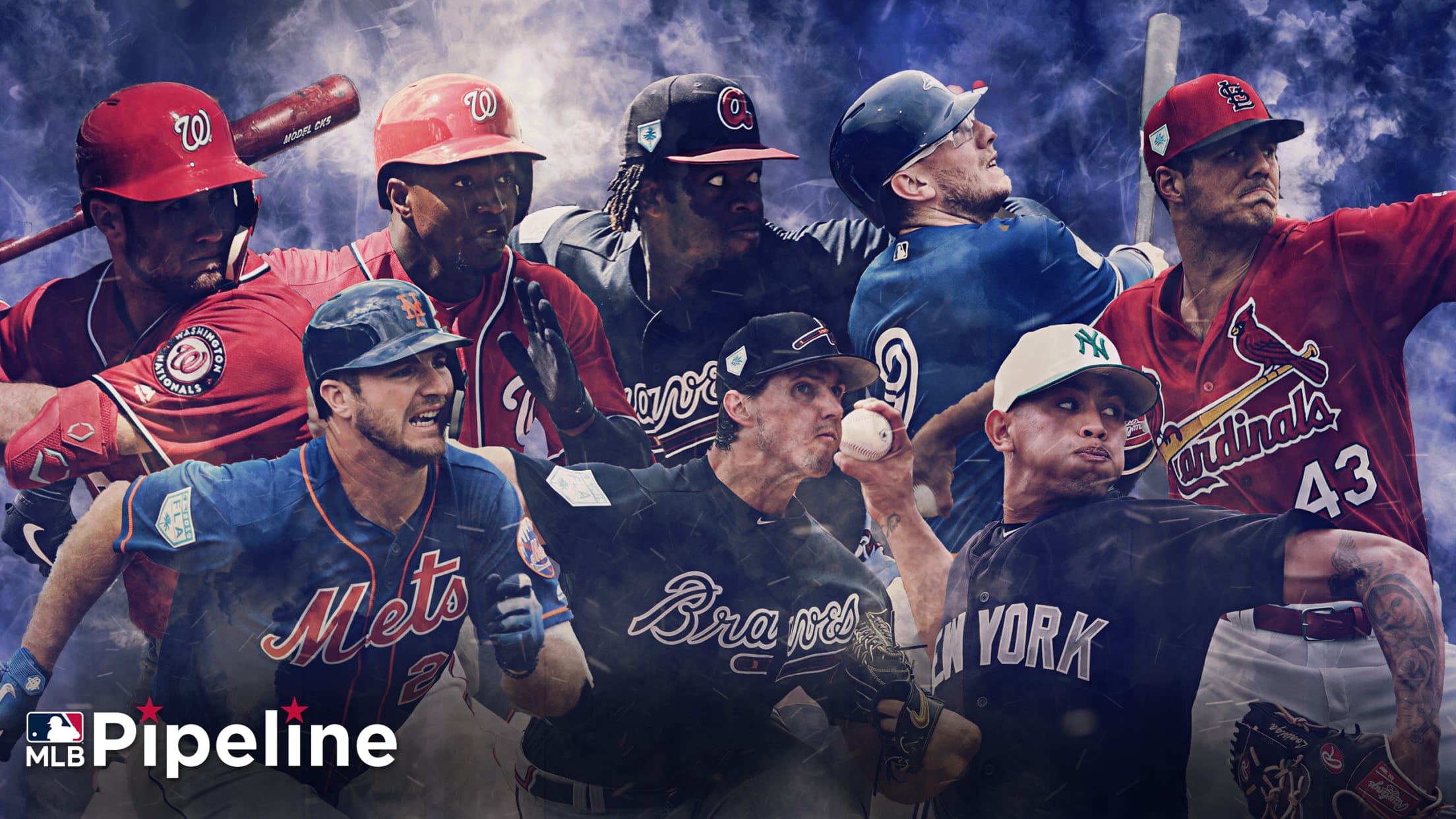 Many of the game's top prospects had a chance to gain experience and show what they could do against Major League competition during Spring Training, but Opening Day is near, and teams are whittling down their rosters. Most of the prospects remaining in camp are either already assured of a
Red Sox tab Sale to start on Opening Day
Lefty ace will get ball in Game 1 for fifth time in career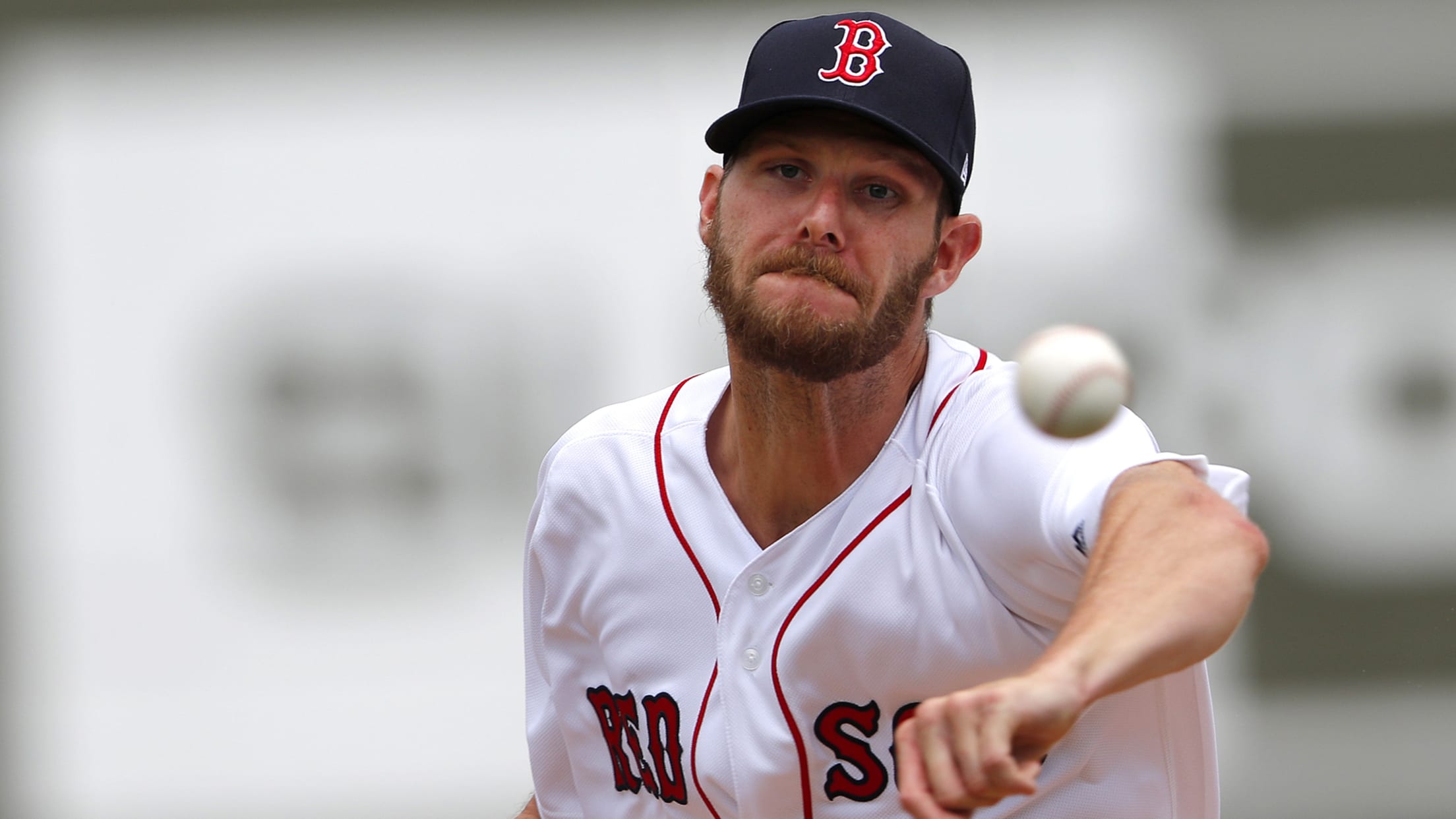 FORT MYERS, Fla. -- Red Sox ace lefty Chris Sale, who threw the wipeout slider to Manny Machado that ended the 2018 baseball season, will throw the first pitch of '19 for the defending World Series champions. Red Sox manager Alex Cora tabbed Sale on Sunday morning as his Opening
Yankees-Red Sox to star in AL East clash in '19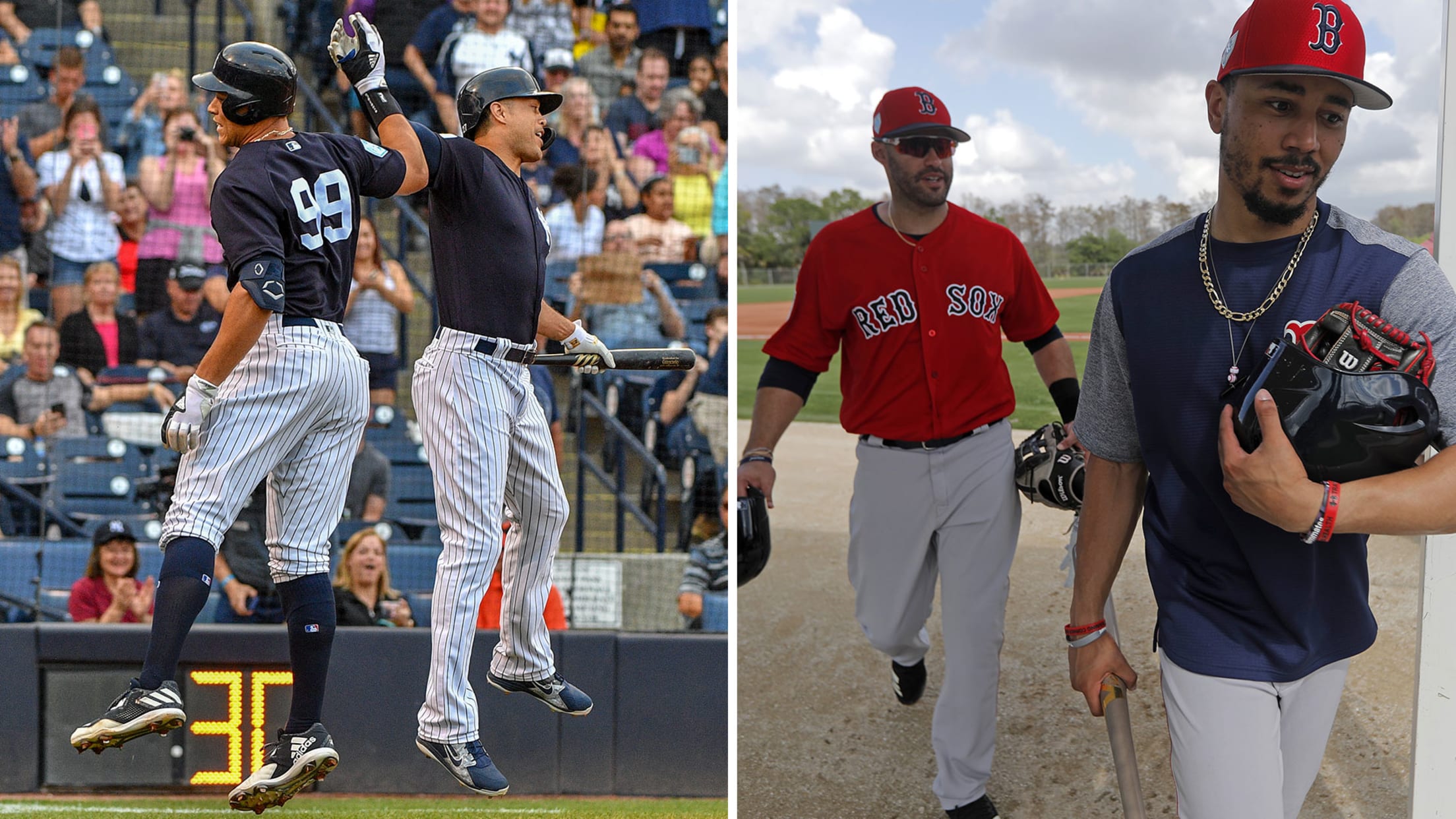 WEST PALM BEACH, Fla. -- As we approach the start of a new season, a lot of Yankee fans I know, and you can trust me on this one, still haven't quite let go of the last one. Yeah, they say, the Red Sox won 108 games, but how would
D. Hernandez still in mix for Sox bullpen
Pearce exits for precautionary reasons; Price scratched with illness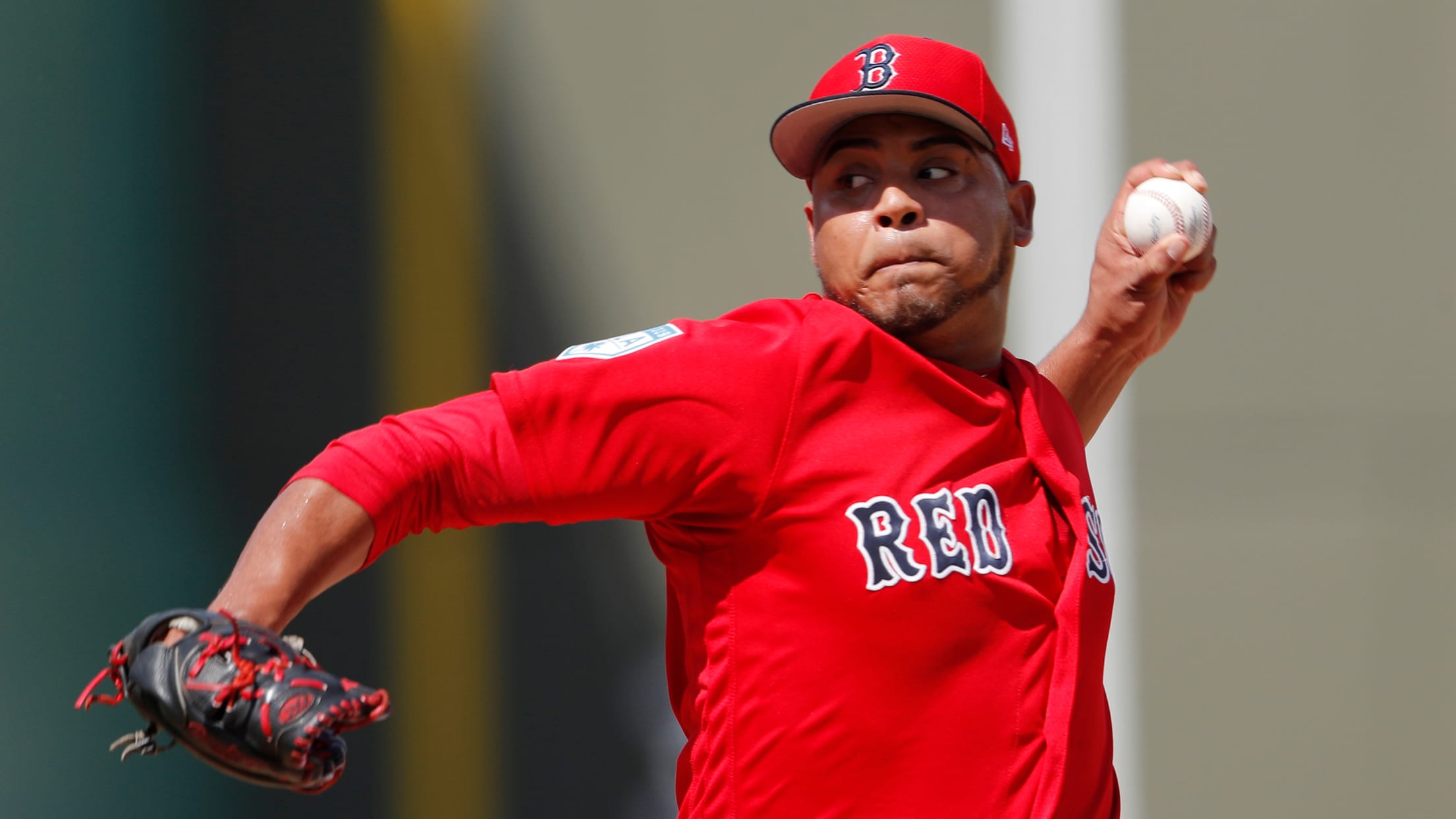 FORT MYERS, Fla. -- Red Sox top lefty prospect Darwinzon Hernandez has pitched just six innings at Double-A in his career, which would seem to make it a long shot that he could break camp with the team. But this isn't a conventional spring for the Red Sox when it
Breaking down the 2019 postseason odds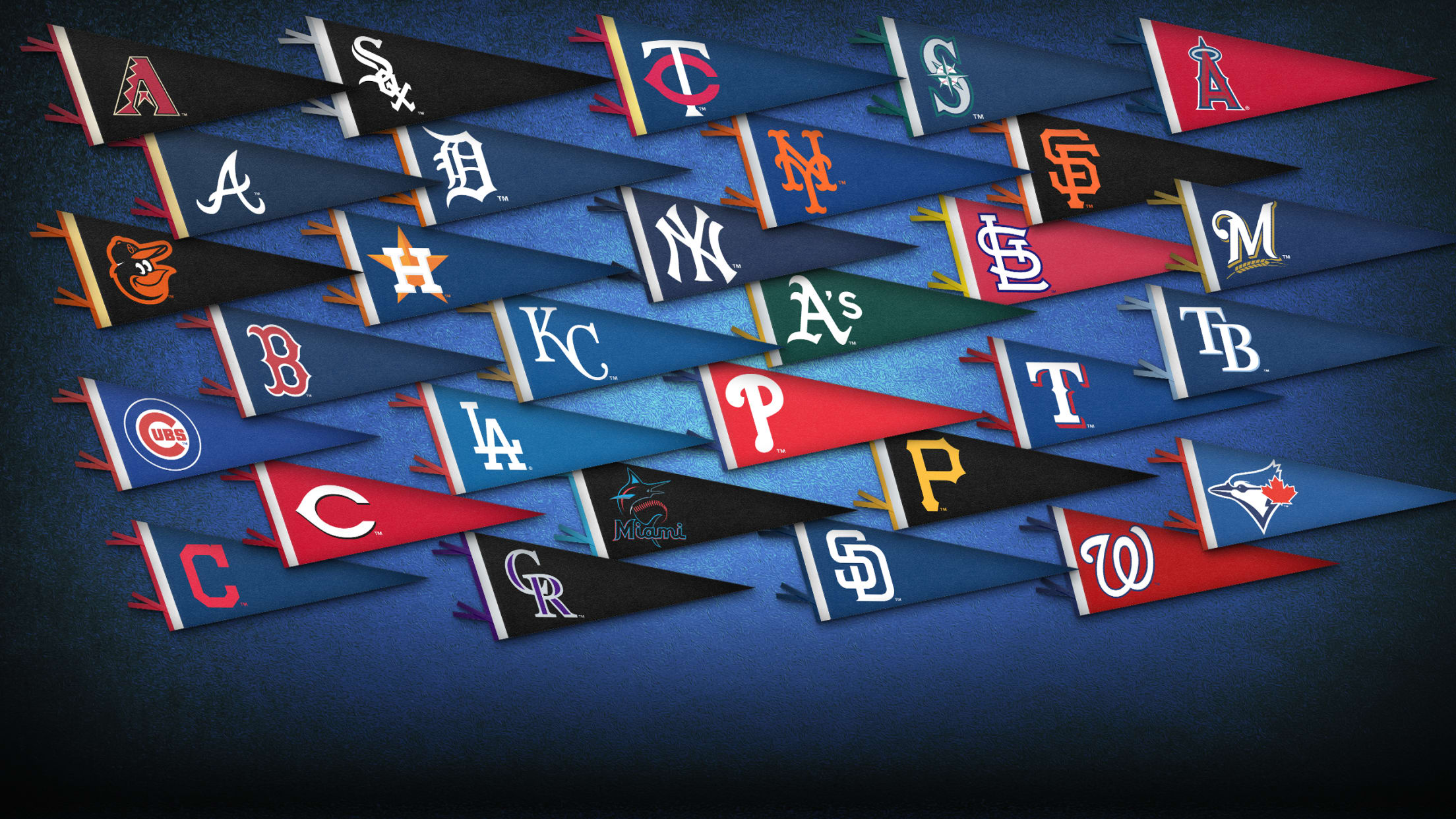 The 2019 regular season is about to start, and with it, the long race toward October, which will whittle the 30 Major League clubs down to 10 playoff teams. Who has the best chance to make the postseason? Now that Opening Day is so close, let's take a look at
Sale in complete control in Grapefruit debut
Sox ace strikes out 7 over 4 innings Saturday in win against Braves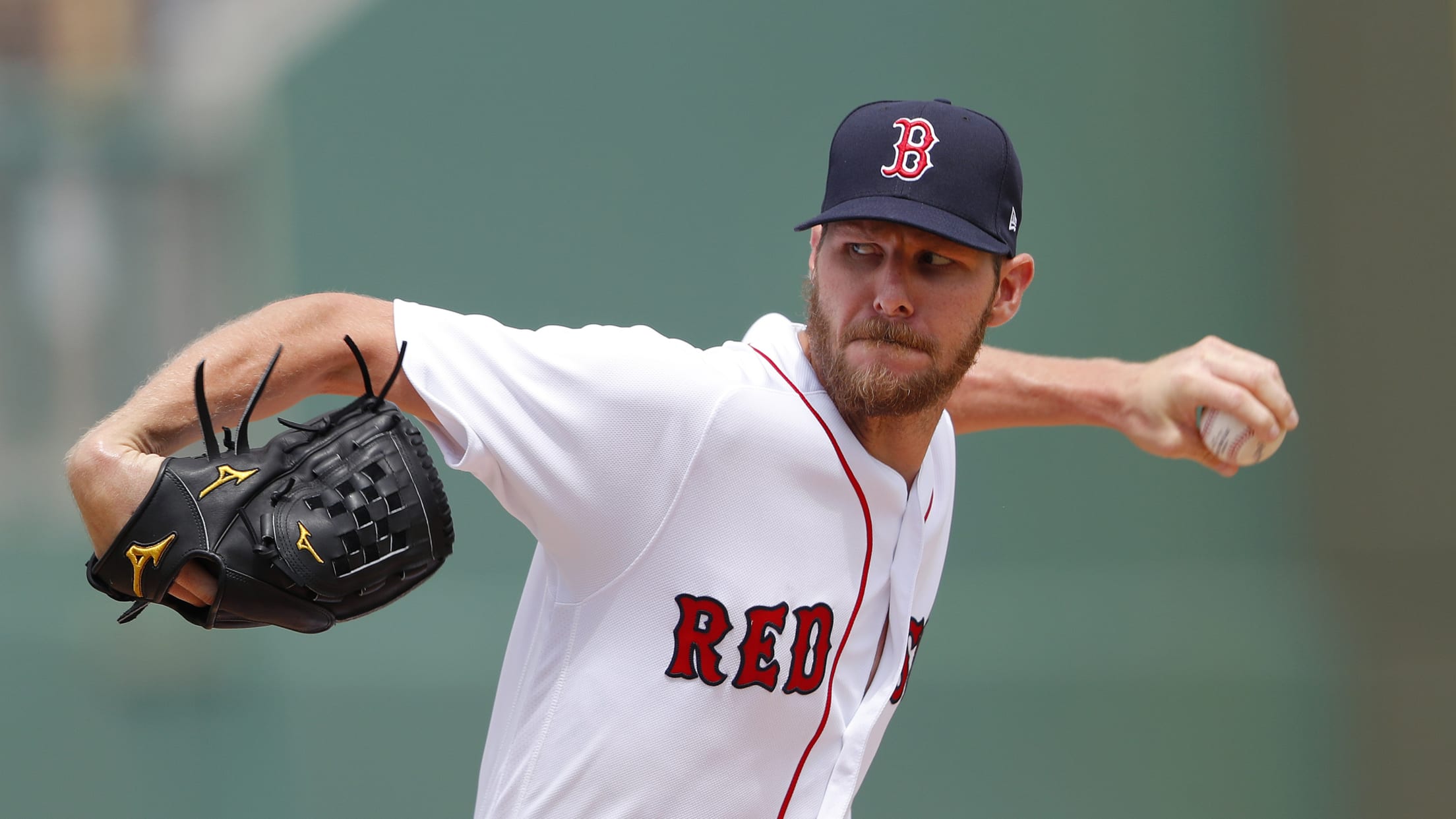 FORT MYERS, Fla. -- Who could forget Chris Sale announcing his arrival to the Red Sox with authority two years ago when his first pitch in a Grapefruit League game was 96 mph? The Red Sox were much more comfortable with the way Sale approached his Grapefruit League debut on
Saturday's top prospect performers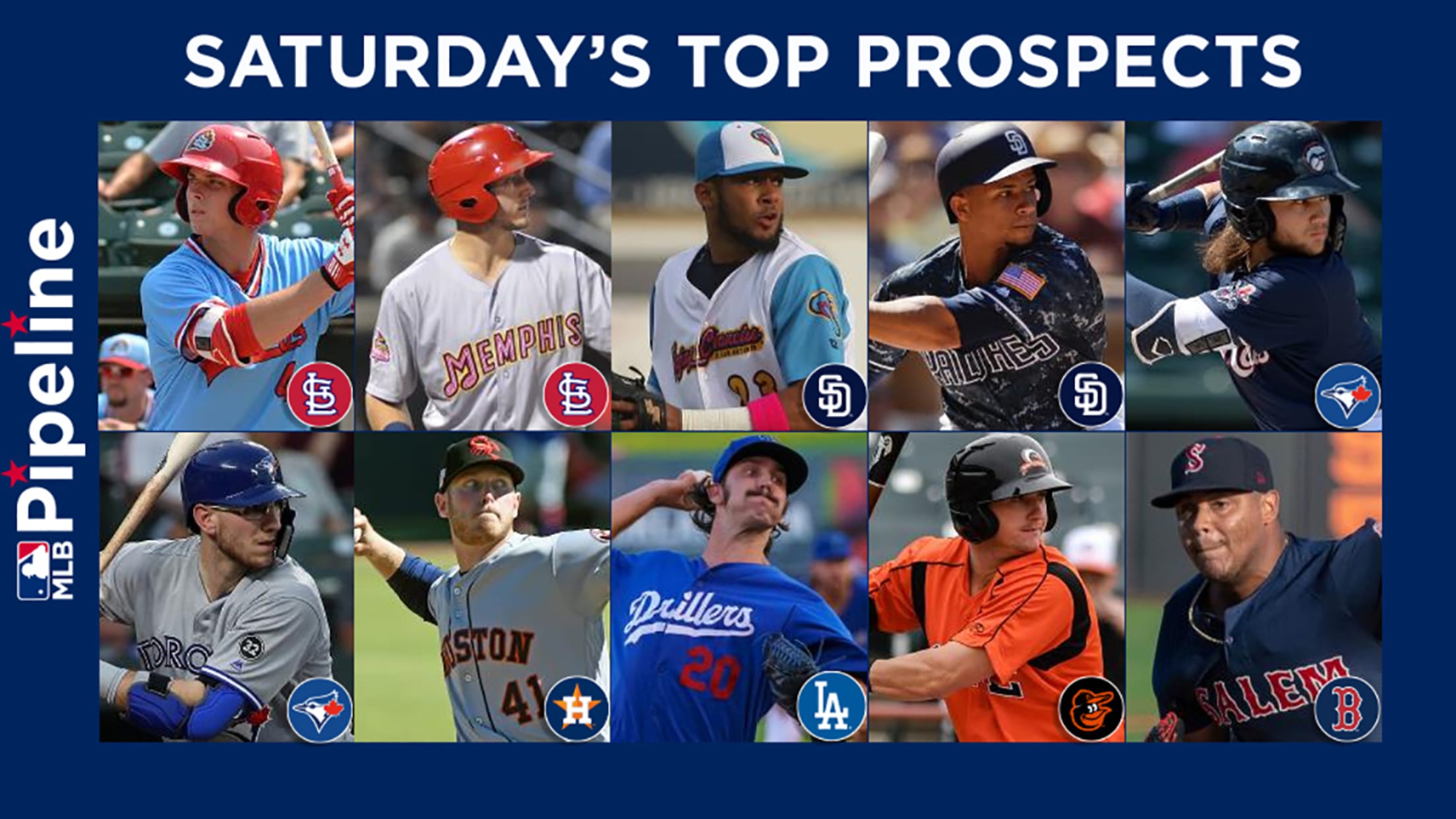 Cardinals' fans got an encouraging glimpse of the future on Saturday as four members of the Cardinals Top 30 Prospects list drove in runs in an 8-5 win over the Nationals. Nolan Gorman, the Cardinals' No. 2 prospect and first-round pick (19th overall) from the 2018 Draft, made his presence
Decision looms on Pedroia's Opening Day status
Betts belts first spring homer; Red Sox bullpen solid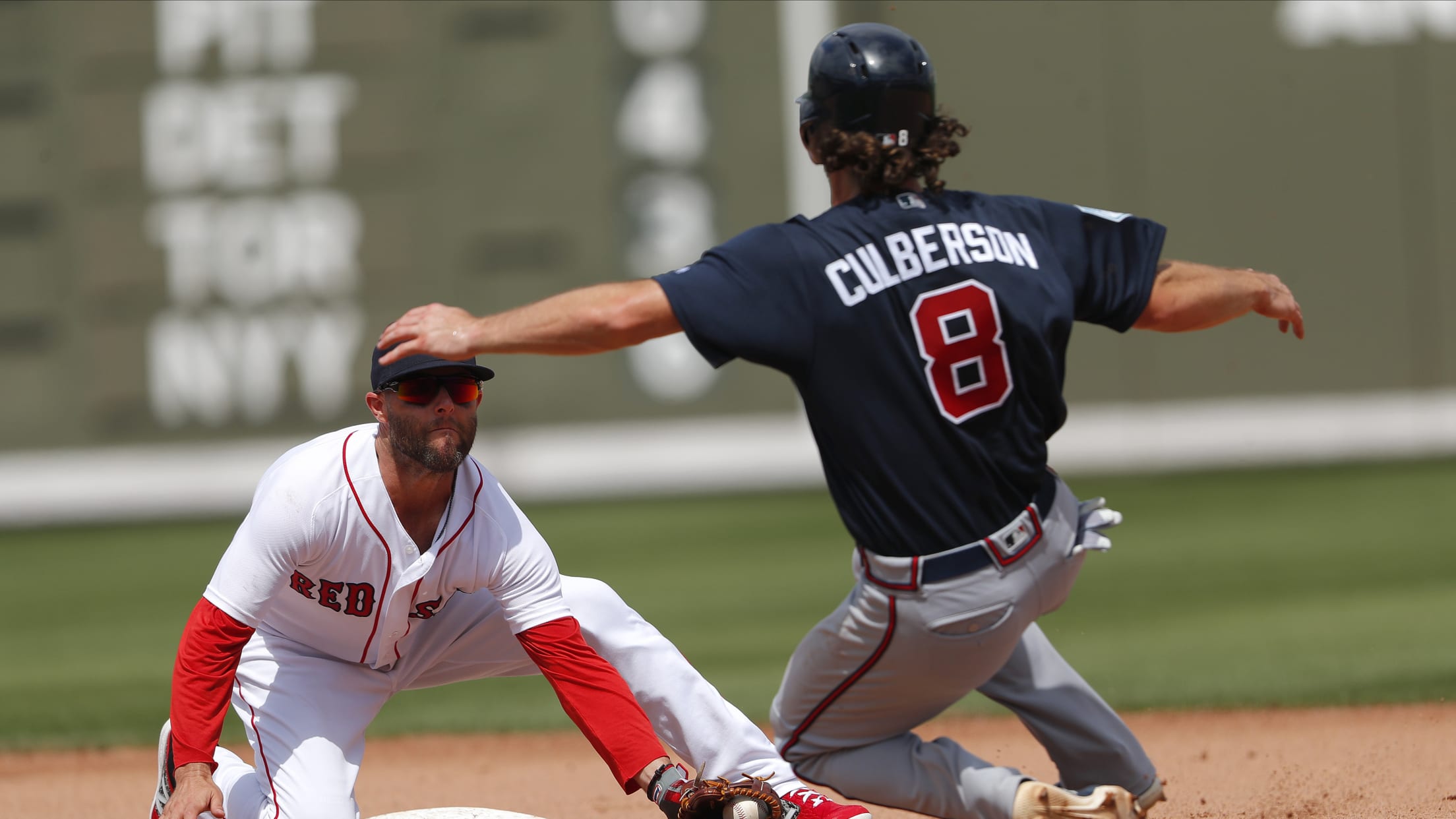 FORT MYERS, Fla. -- Second baseman Dustin Pedroia checked off another milestone in his comeback on Saturday when he played five innings of defense and got three at-bats in Boston's 6-1 victory over the Braves. A decision could be made as early as Sunday if Pedroia will play for the
Get ready to watch what may be best OF ever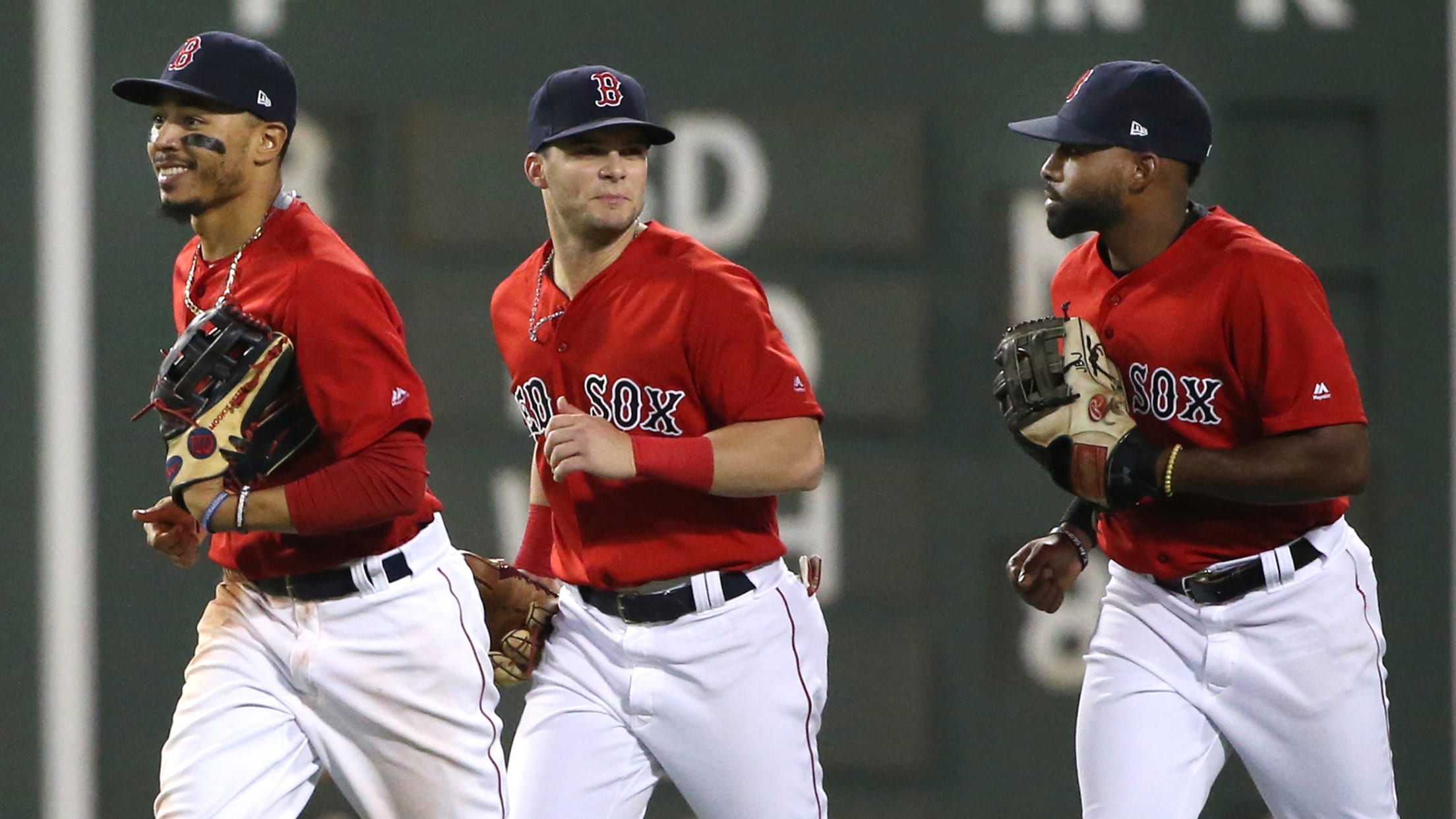 The Red Sox outfield in 2018 was -- and this should really go without saying -- just fantastic. Mookie Betts had an all-time season on his way to winning the Most Valuable Player Award. Andrew Benintendi improved in almost every way from the 2017 that placed him second in the
Devers determined to build a breakout season
Third baseman's work heading into age-22 season impresses Red Sox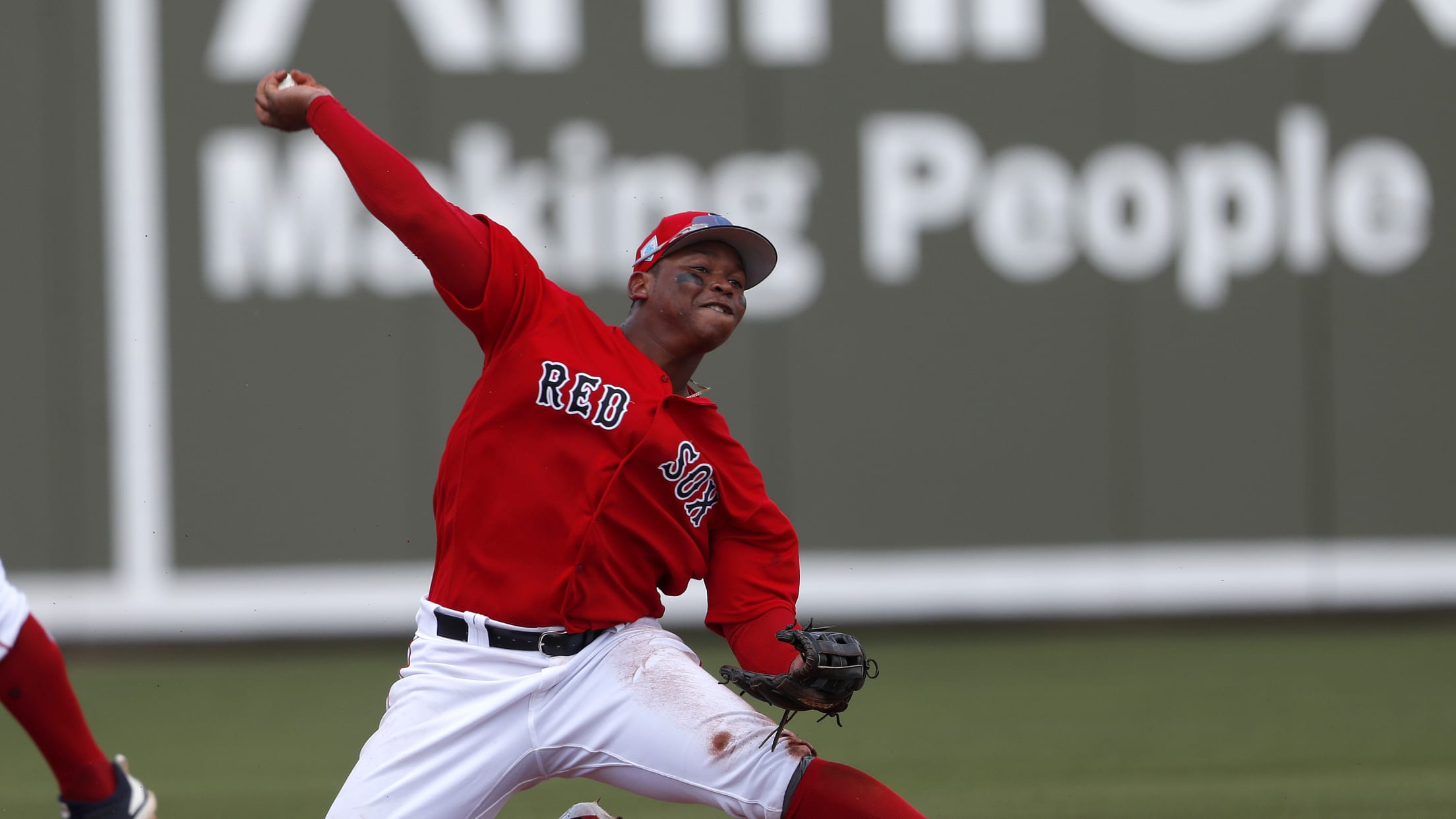 TAMPA, Fla. -- The Red Sox had their first and only off-day of Spring Training on Monday, and it would have been a great day for a 22-year-old third baseman to sleep in. That's what Rafael Devers surely would have done last year or the year before. But it is
Rivals in Bronx looking like Boston's big hurdle
Defending champs 'preparing for a grind' vs. Yankees in 2019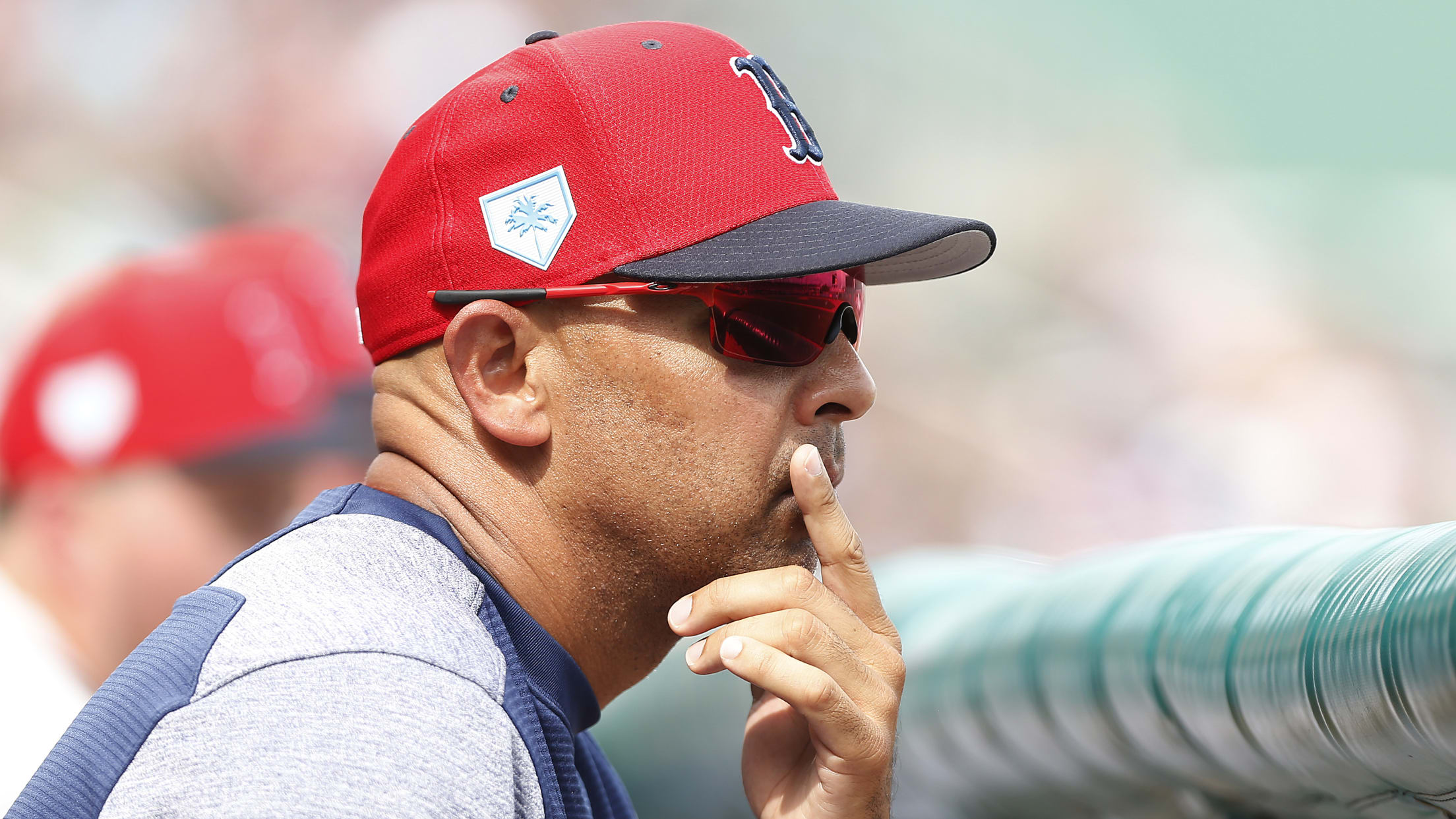 TAMPA, Fla. -- The Red Sox, who have visions of repeating as World Series champions this season, were looking across the field on Friday at the toughest obstacle they will face in trying to reach that goal. The Yankees won 100 games last season and were somehow underappreciated. That's what
Pearce's hometown return filled with home runs
E-Rod racks up 8 K's; updates on Martinez, Pedroia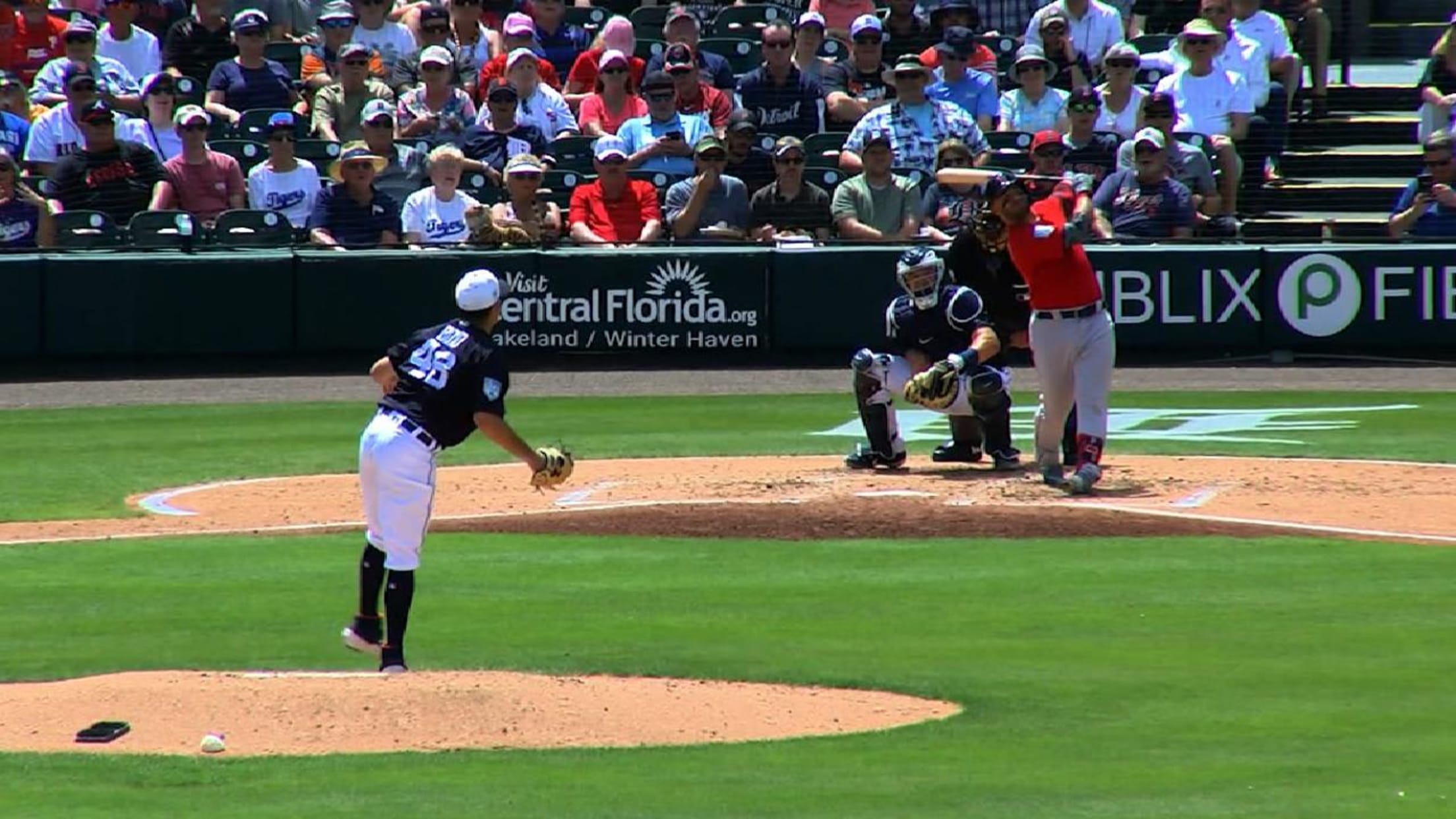 LAKELAND, Fla. -- Steve Pearce provided not one, but two blasts from the past in his return to his hometown on Thursday. The World Series MVP and proud 2001 graduate of Lakeland High School smashed two homers on a day the Red Sox tied the Tigers, 4-4. Last time Pearce