Instead of 'dragging,' Red Sox bounce back
E-Rod fans 9 over 7 efficient frames; Holt notches 3 RBIs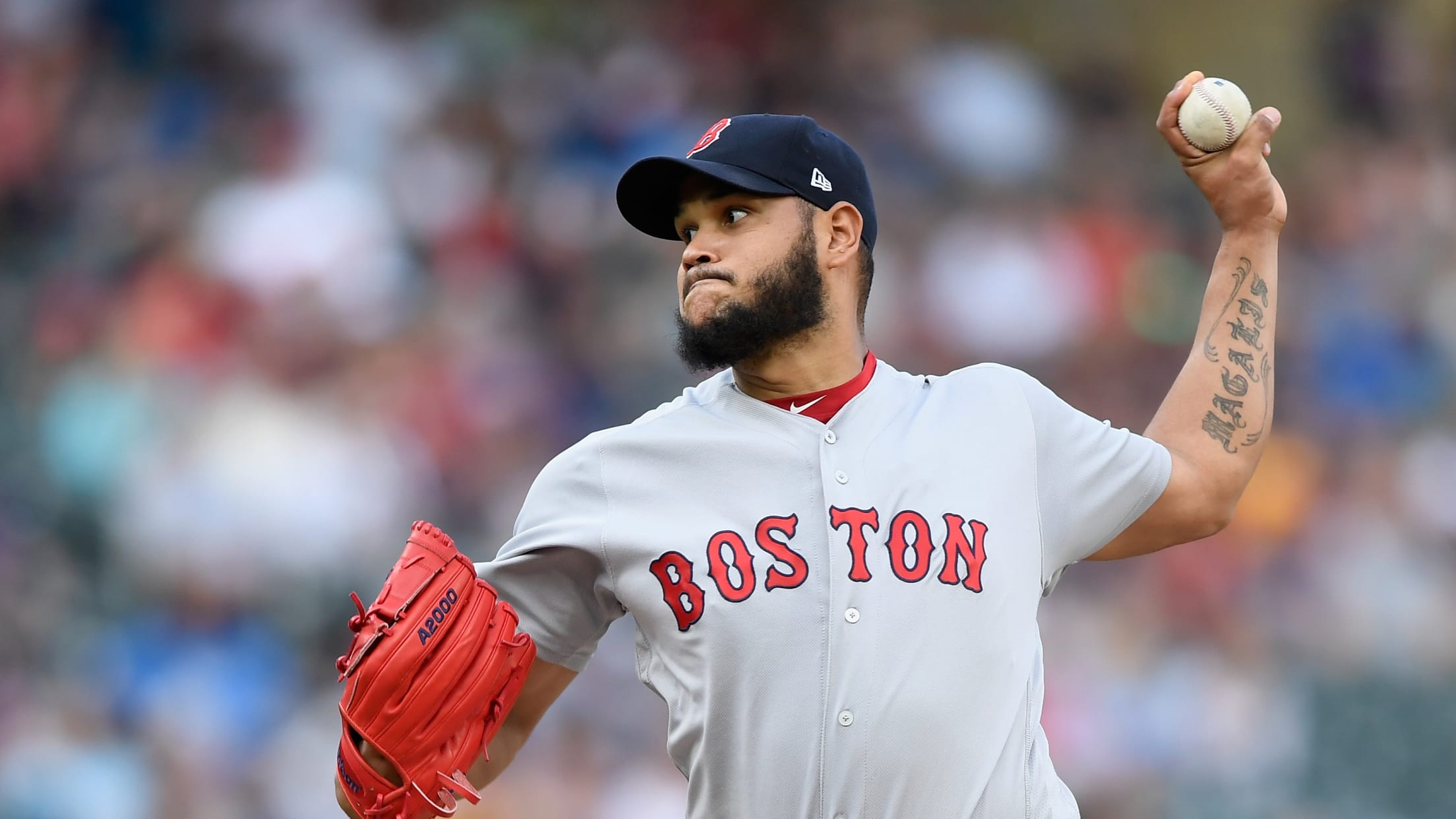 MINNEAPOLIS -- Find a way. Any way. That was the mission of the Red Sox as they came to work on getaway Wednesday night at Target Field, trying to wash away the fatigue caused by a 17-inning loss, not to mention an unforgiving recent schedule. Call it a satisfyingly successful
Devers day to day with tight hamstring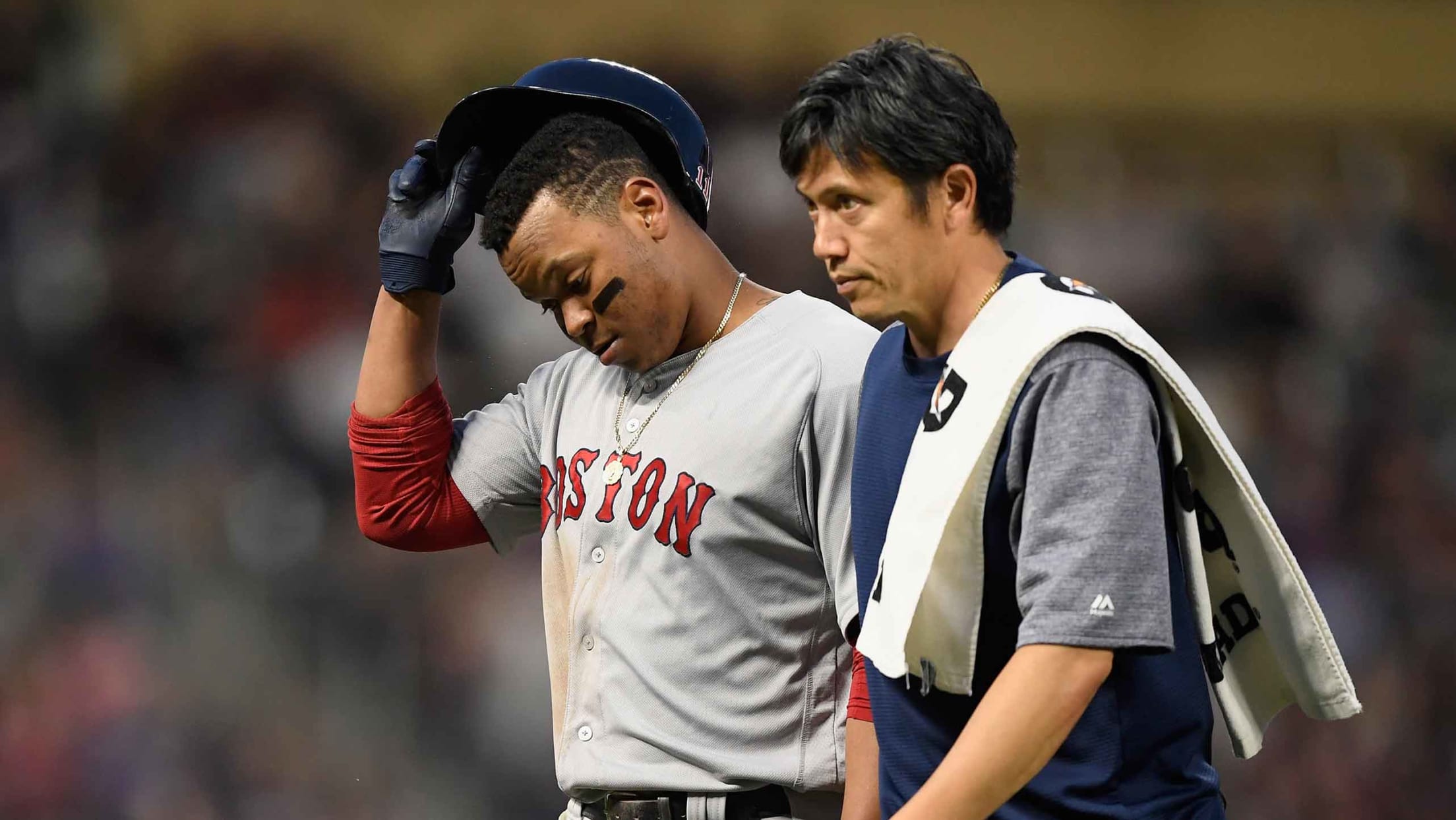 MINNEAPOLIS -- The Red Sox lost emerging star Rafael Devers in the fifth inning of Wednesday's 9-4 win over the Twins due to a right hamstring strain which isn't believed to be serious. The Sox are off on Thursday, and manager Alex Cora expects to keep Devers out of the
In grueling stretch, Cora trying to rest players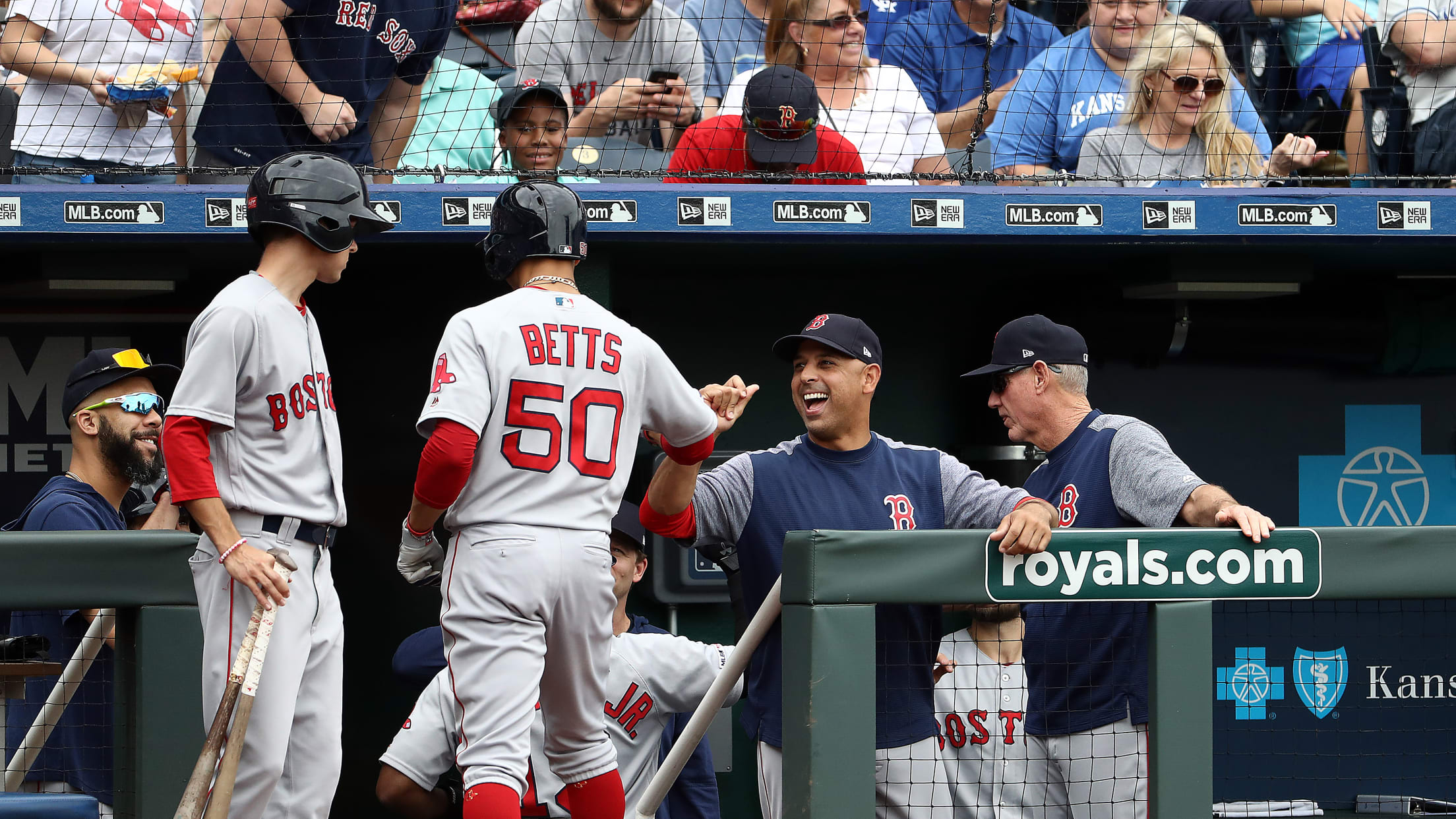 MINNEAPOLIS -- In the middle of a challenging portion of the season in which the Red Sox have already had a doubleheader, numerous marathon-length games (by time and innings) and will soon travel to London, manager Alex Cora is doing all he can to keep his players as fresh as
VOTE NOW: All-Star primary ends Friday, 4 ET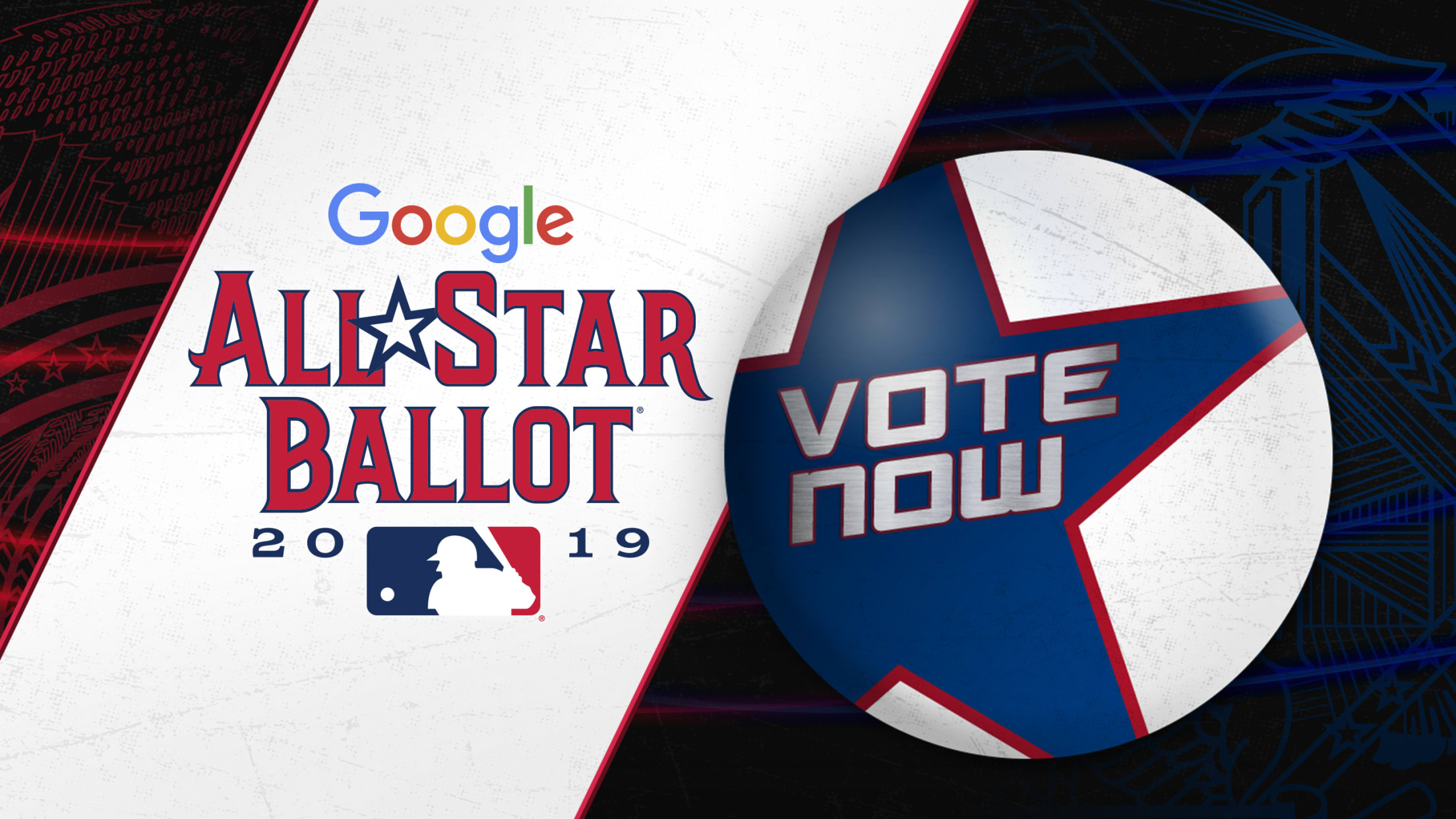 Baseball's version of the primary season is upon us, and the sport's answer to Election Day is not far behind. And in incorporating shades of the political process, the 2019 Google MLB All-Star Ballot brings major change to the selection system for All-Star Game starters. • VOTE NOW: 2019 Google
Why no love? 9 who deserve more ASG votes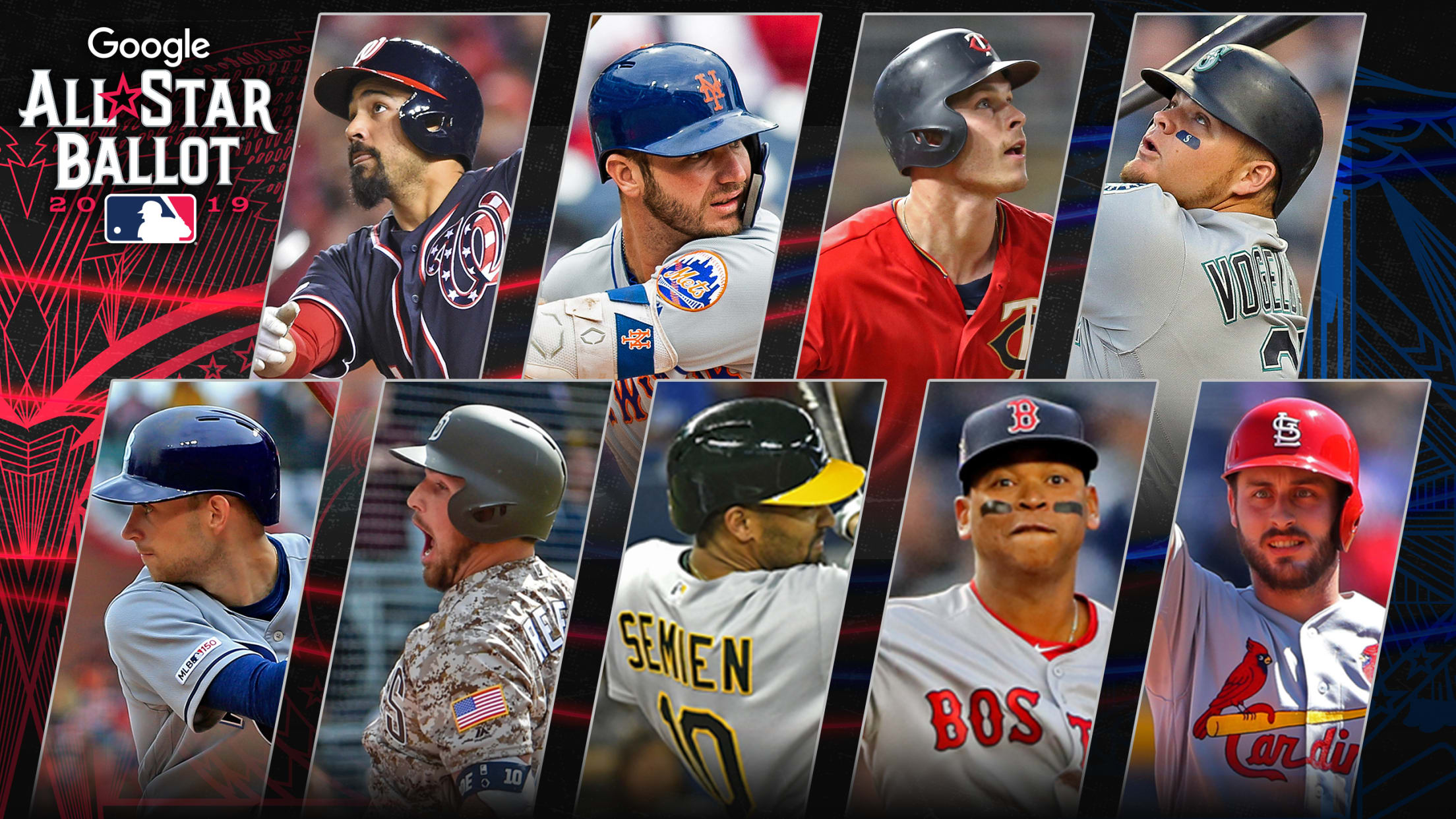 Read our FAQ on this year's revamped balloting format, which includes two phases of fan voting to determine the All-Star starters, and the ability to vote through Google Search. The people are speaking. And thus far, it's hard to disagree with much of what they have to say. Earlier this
Sox go 1-for-13 with RISP to end winning streak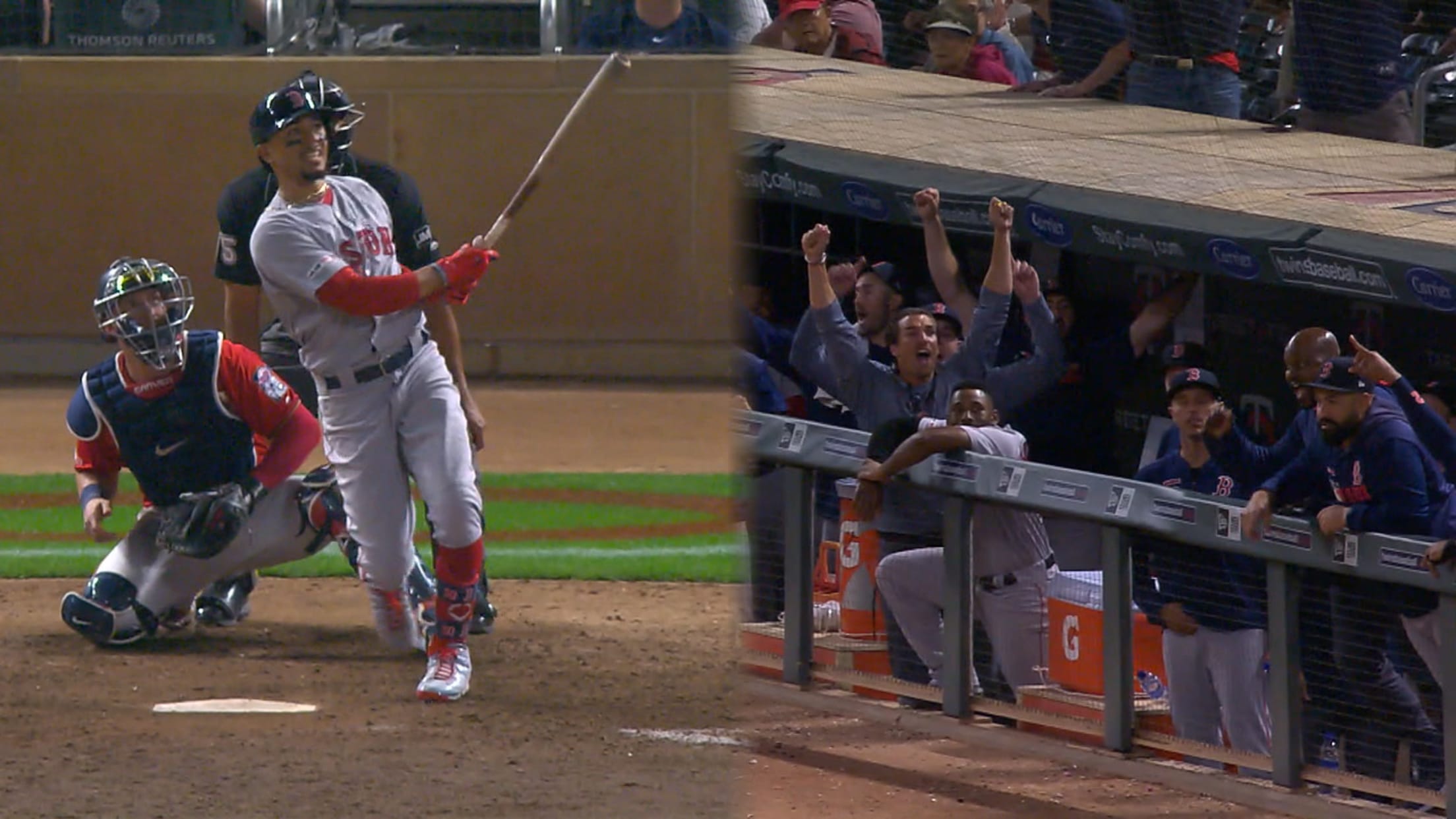 MINNEAPOLIS -- The Red Sox played for nearly six hours trying to keep their longest winning streak of the season going, but they ultimately fell, 4-3, in a 17-inning heartbreaker to the Twins at Target Field that had a little bit of everything. The one thing it didn't have enough
Leap for catch, stick to wall: JBJ does it all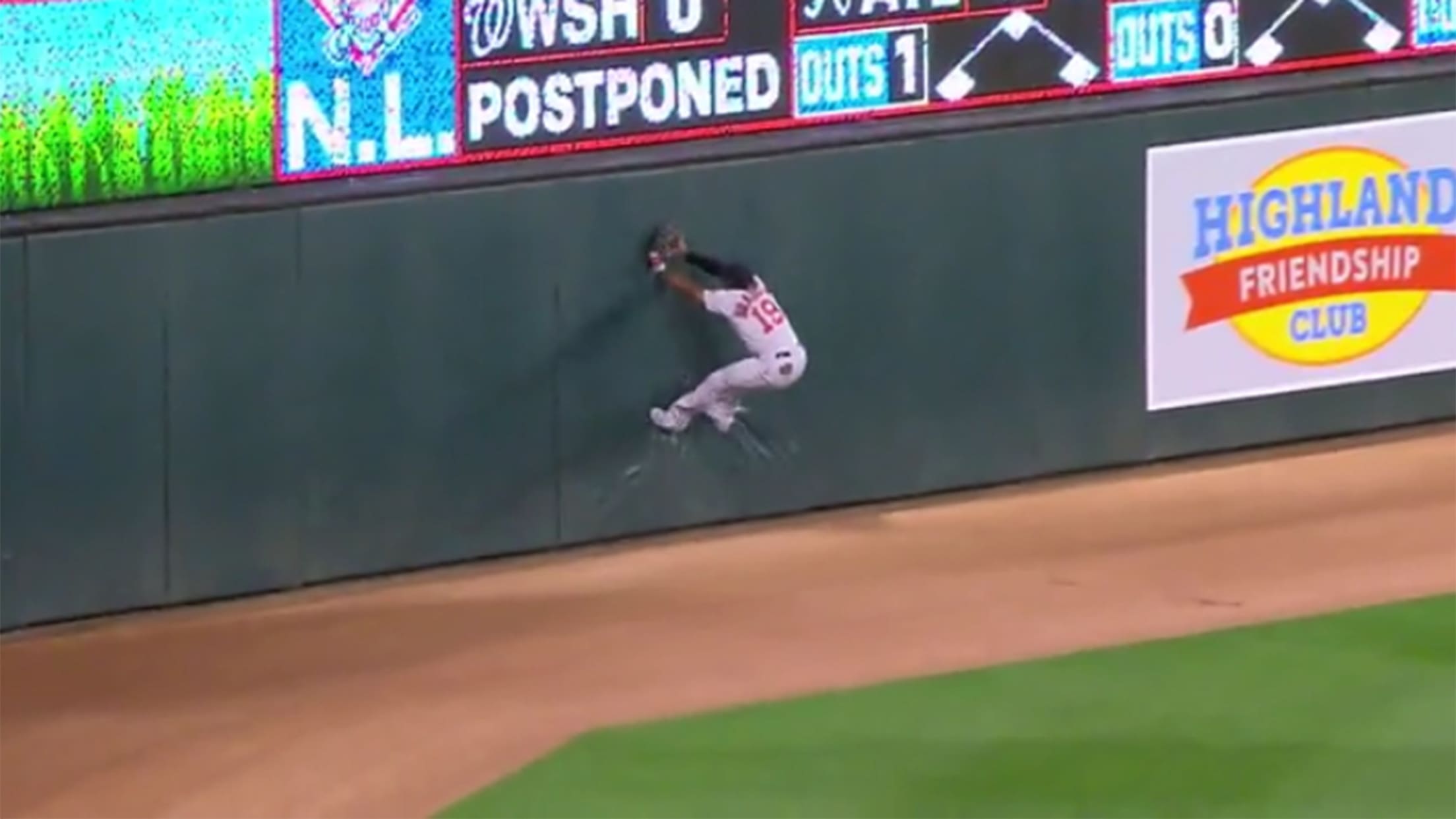 Jackie Bradley Jr. making an amazing catch is something we've come to expect. But in Tuesday night's 4-3 loss to the Twins in Minnesota, the Red Sox center fielder went all Ken Griffey Jr. on us by making the grab on a deep fly ball by Jorge Polanco before briefly
Cora: It's starting to 'feel like last year'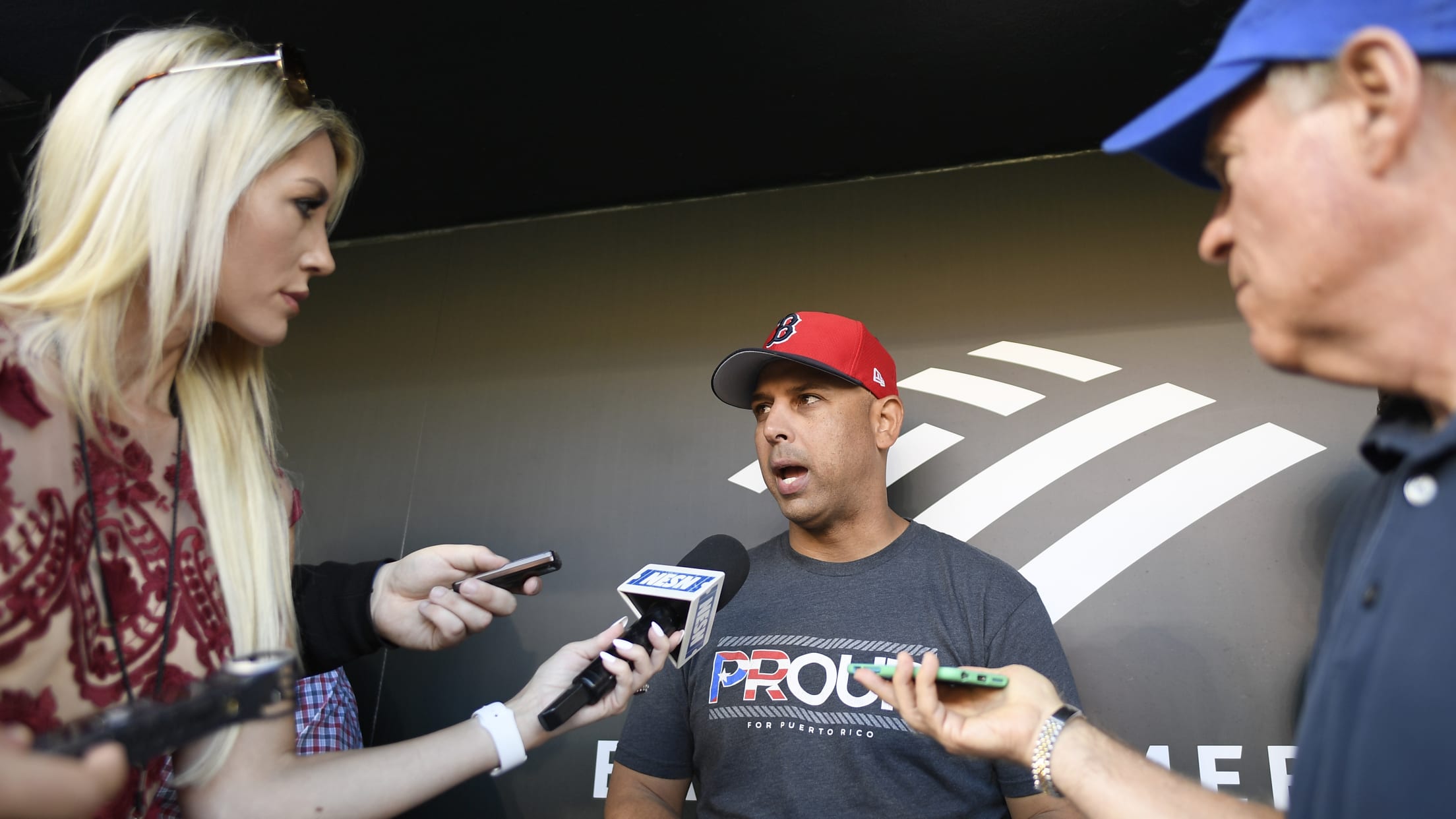 MINNEAPOLIS -- As the wins pile up for the surging Red Sox, the mood around the team has started to feel familiar to manager Alex Cora. "It's just, the vibe is different, I'll tell you that right now," Cora said prior to Tuesday's game vs. the Twins. "There's no more
David Ortiz's condition upgraded to 'good'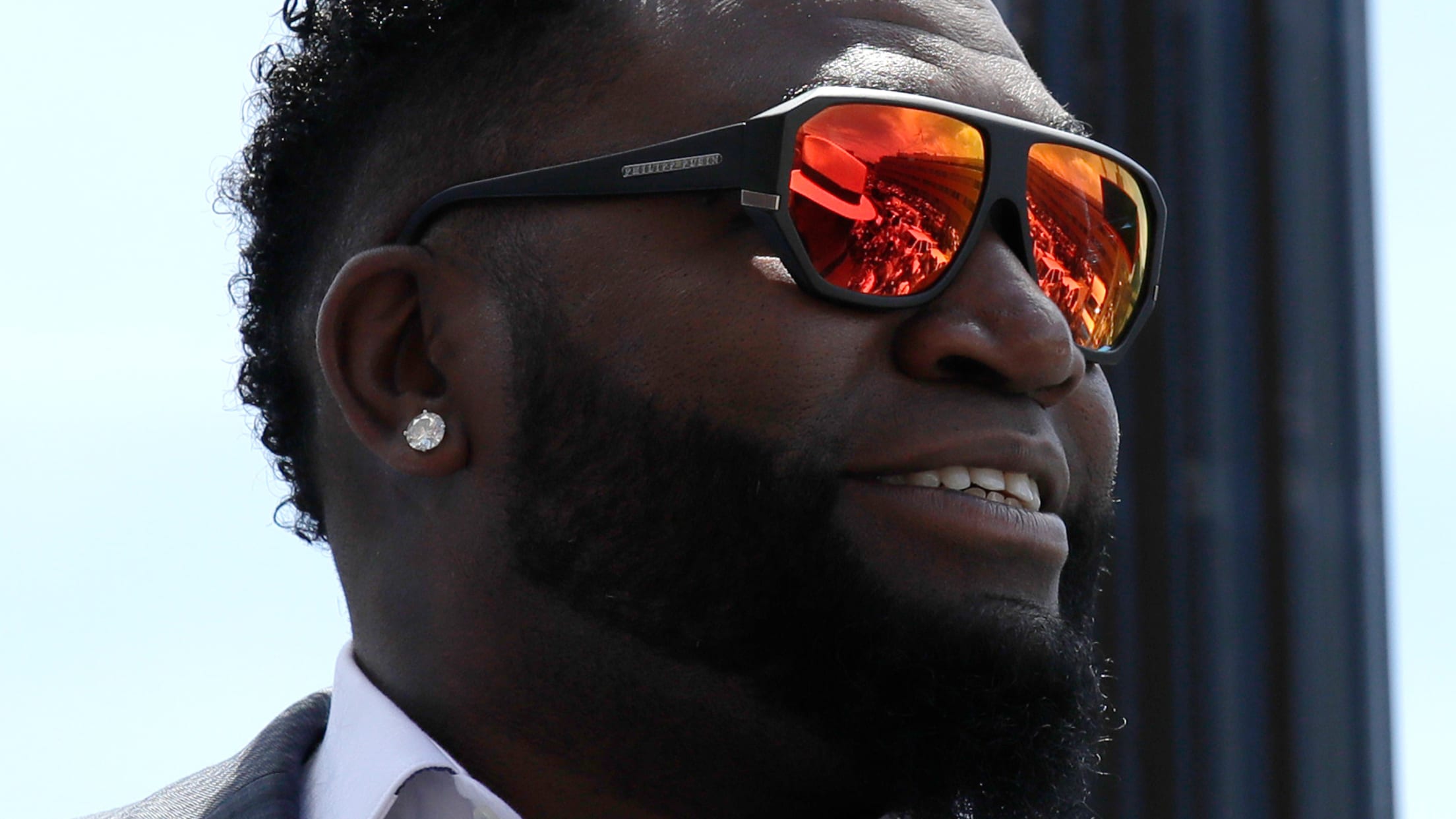 Retired Red Sox star David Ortiz's condition was upgraded to "good" as he recovers from the bullet wound he suffered June 9 in the Dominican Republic. Ortiz's wife, Tiffany, shared the latest update on the beloved slugger on Tuesday. Ortiz was previously in guarded condition. "This morning, David's condition was
Teen phenom leads updated Top 100 list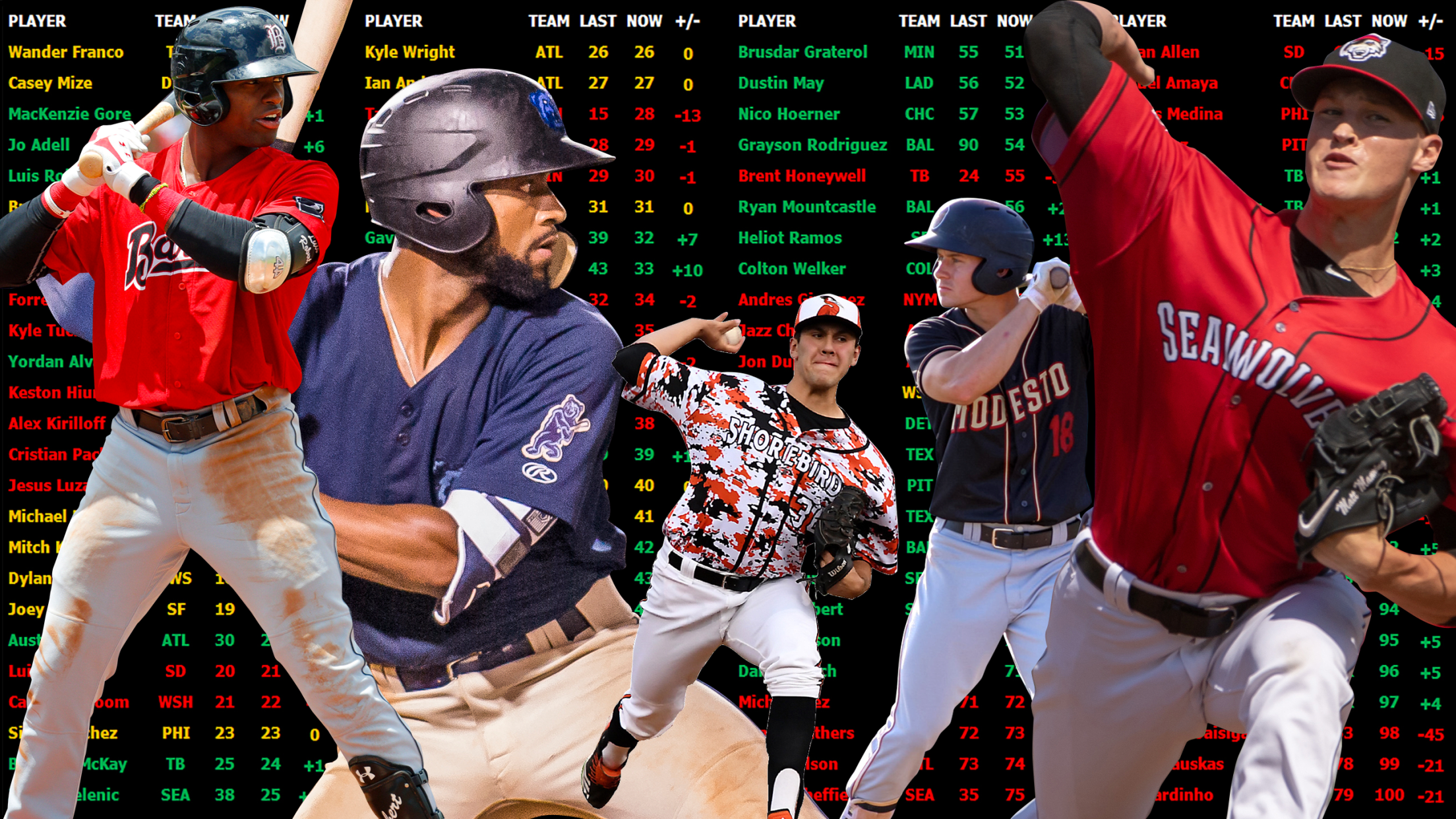 Another month and change has gone by since we last updated our Top 100 Prospects list. We're just about at the half-way point of the 2019 Minor League season and short-season leagues have just gotten underway, so it's a perfect time to make some tweaks to the list. This will
Porcello K's 8, bullpen solid in shutout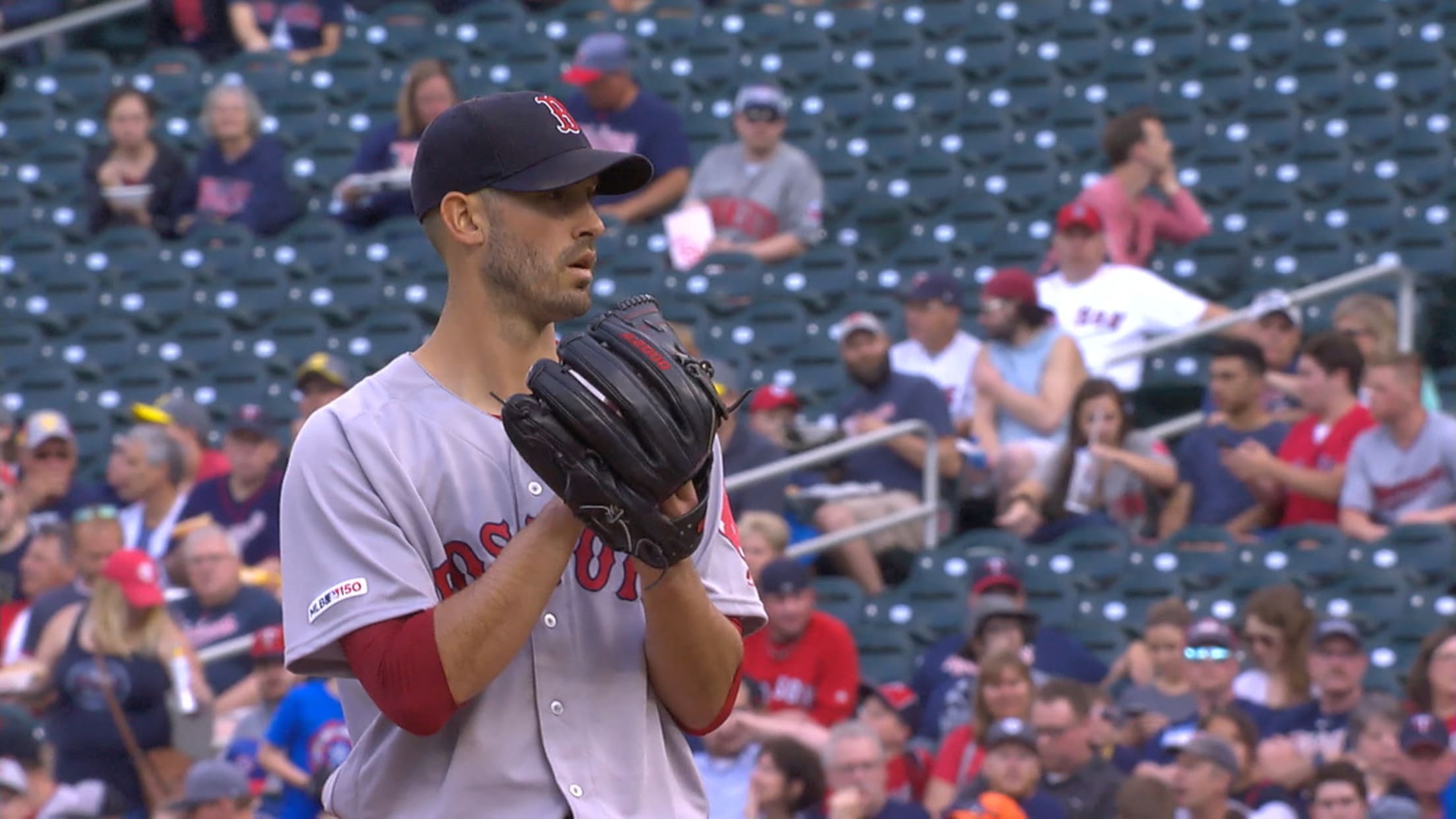 MINNEAPOLIS -- After a taxing few days in the bullpen, the Red Sox needed a big performance from their starter on Monday night at Target Field to kick off an important three-game series against one of the top teams in Major League Baseball. It was the perfect circumstance for Rick
Eovaldi resumes throwing; pitching bolstered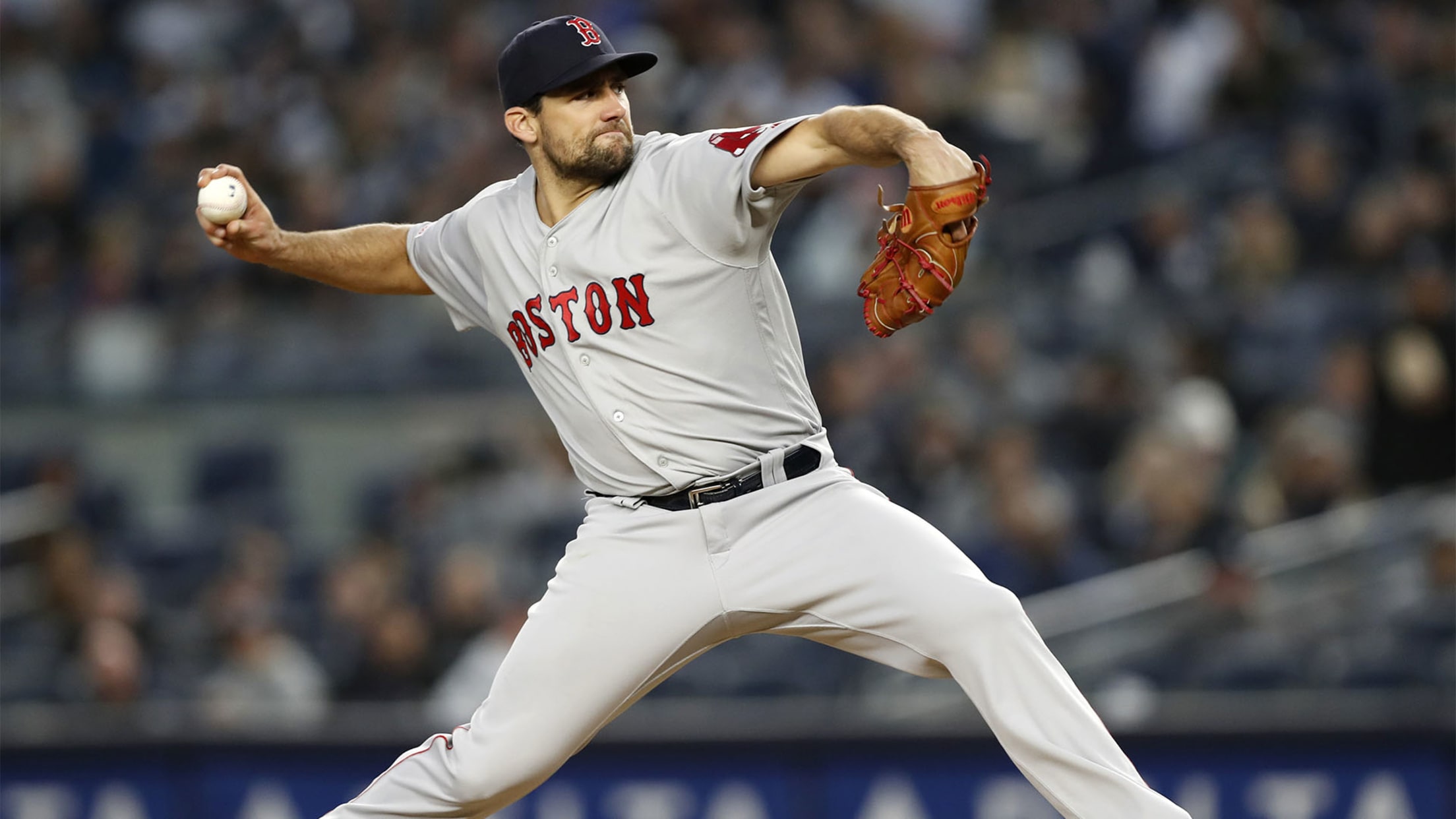 MINNEAPOLIS -- On a day the Red Sox got two reinforcements for the pitching staff Hector Velázquez was activated from the injured list and Ryan Brasier returned from the bereavement/family medical emergency list), the most significant news of the day involved Nathan Eovaldi. The hard-throwing righty has resumed throwing after
Hot-hitting Martinez leads DH All-Star voting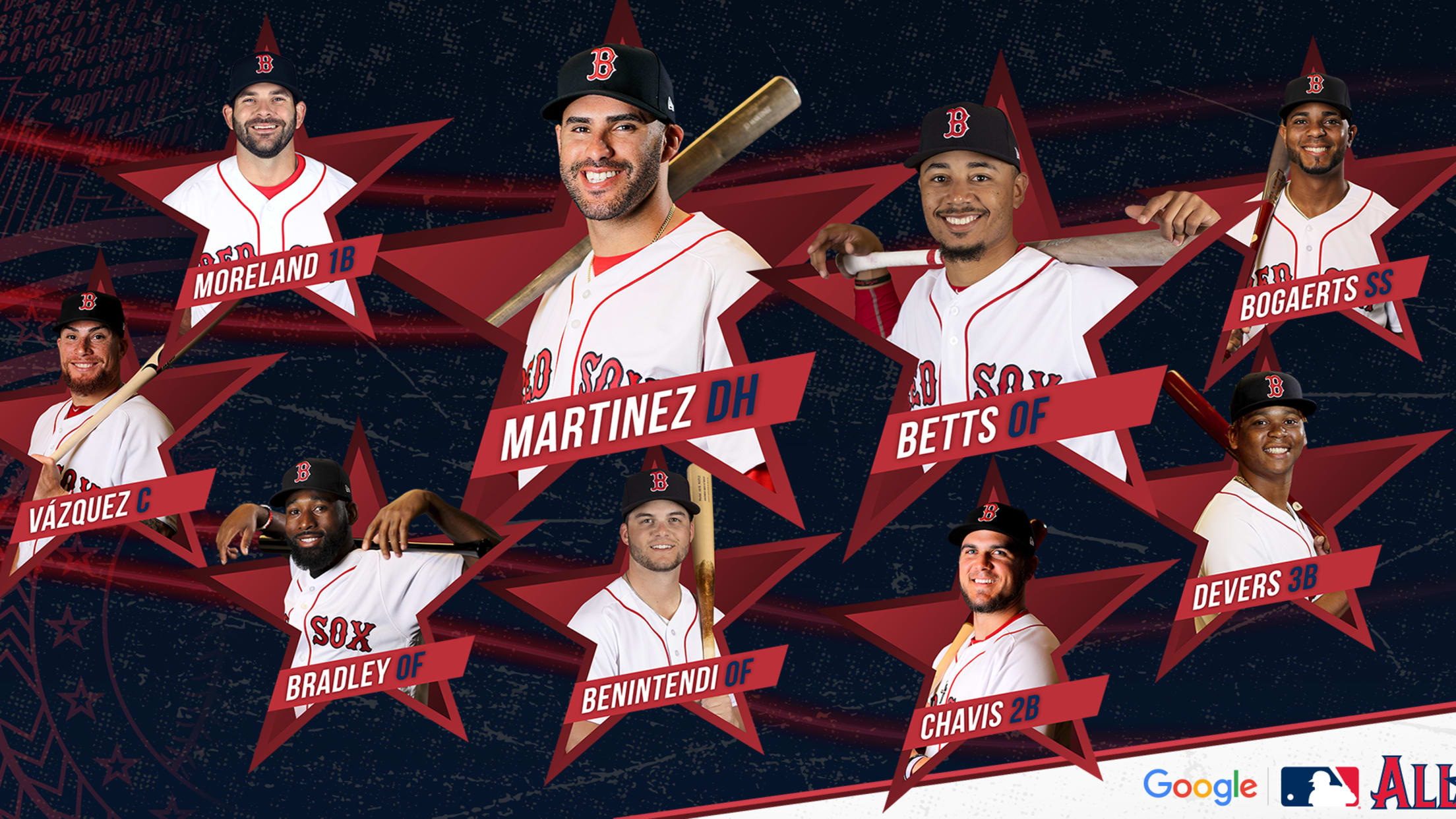 Read our FAQ on this year's revamped balloting format, which includes two phases of fan voting to determine the All-Star starters, and the ability to vote through Google Search. MINNEAPOLIS -- Red Sox slugger J.D. Martinez has been on a recent power surge, and he is looking to ride it
Here is each team's most deserving All-Star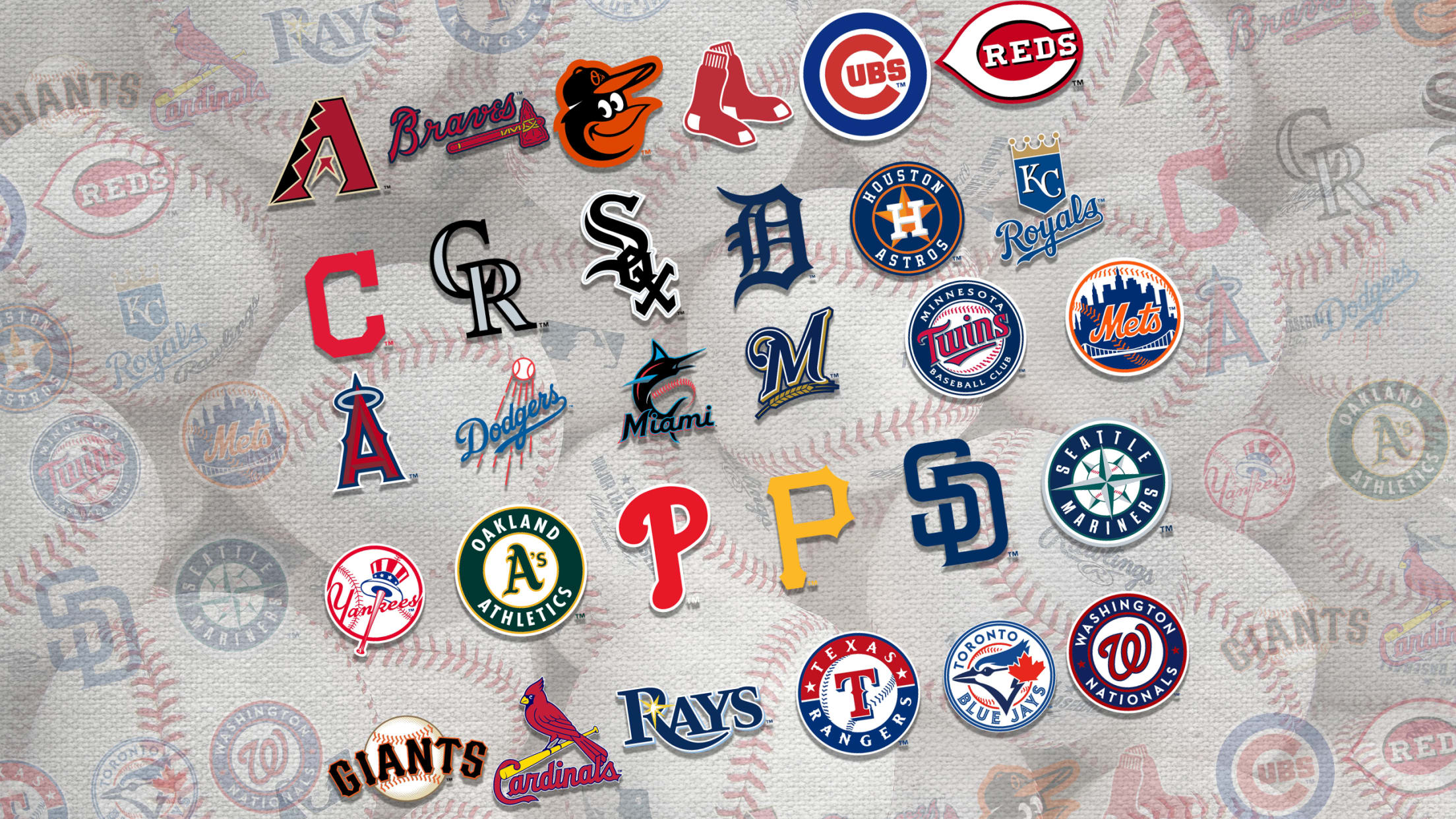 Read our FAQ on this year's revamped balloting format, which includes two phases of fan voting to determine the All-Star starters, and the ability to vote through Google Search. Every team gets an All-Star. That's the rule for All-Star Games, and I'd argue that's that way it should be: The
Power Rankings' Top 5 holds strong -- for now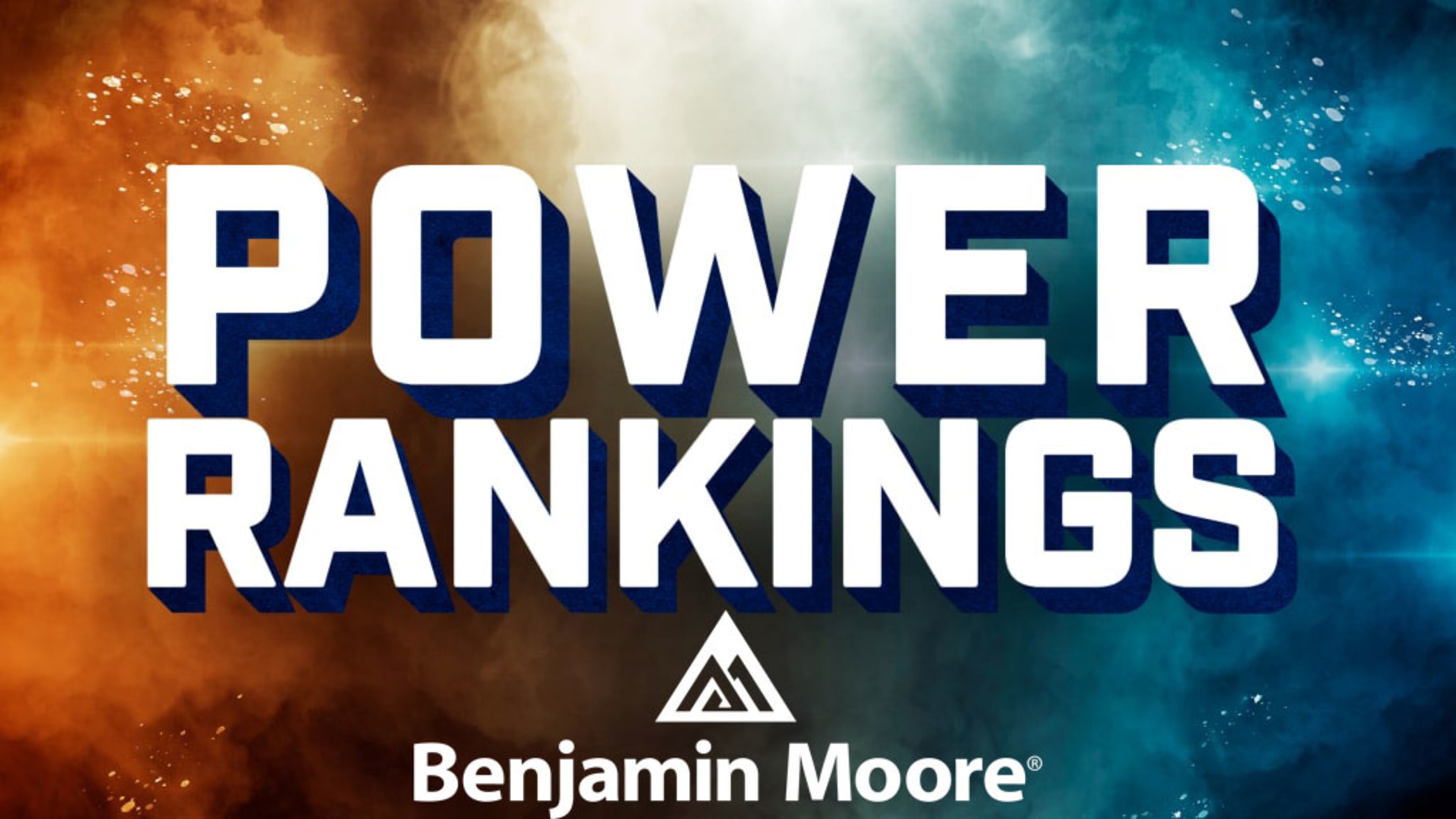 The National League East isn't officially a two-team race, but for now, it's looking like it will probably come down to the Braves and Phillies slugging it out for the division crown. As the only two teams with winning records in that division, Atlanta and Philadelphia have more in common
Sox sweep O's behind Devers' 458-foot HR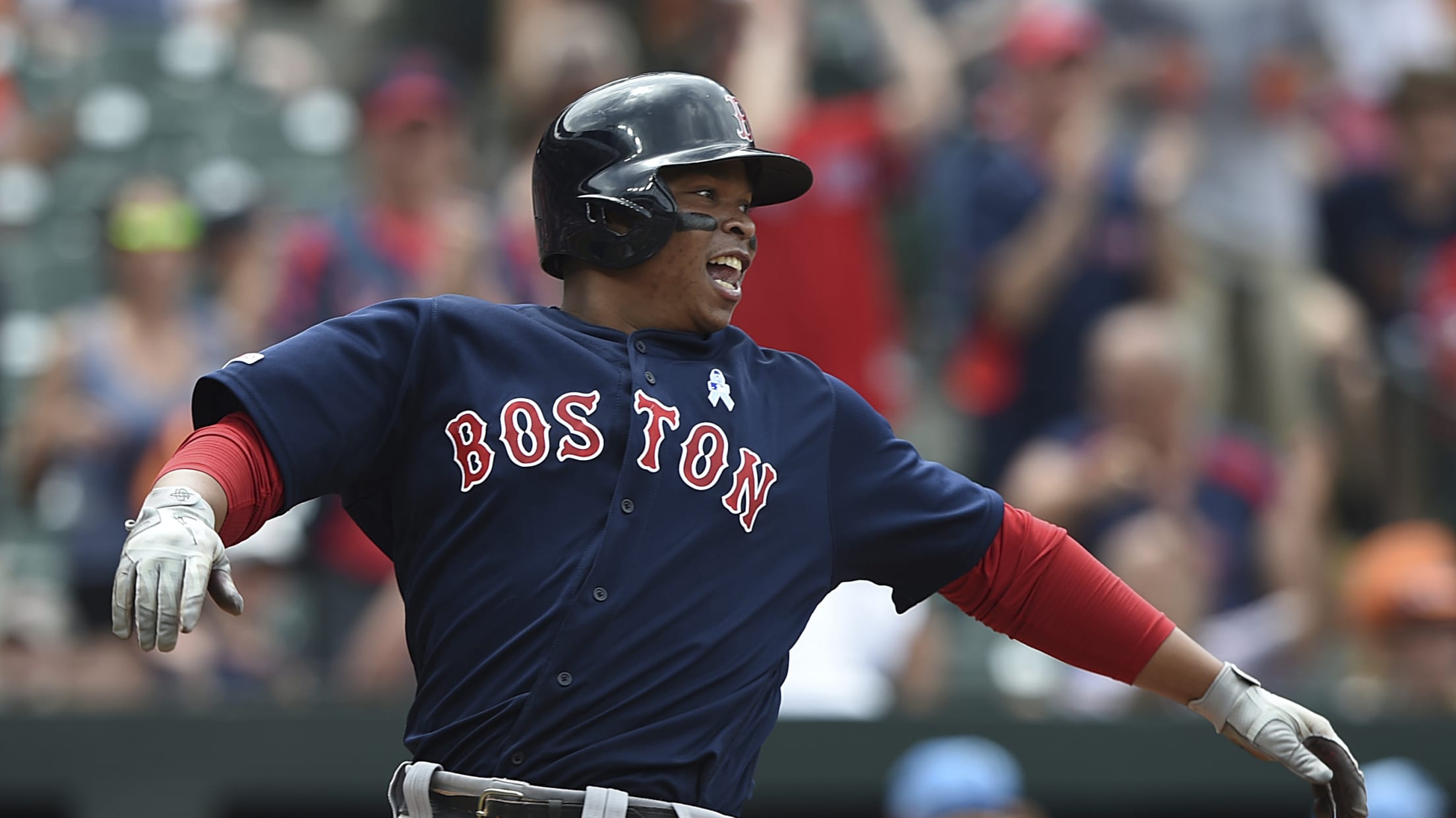 BALTIMORE -- With a World Series in the not-so-distant past, it's become difficult for smaller goals to remain in focus, the Red Sox will admit. The grand one has already been accomplished by a team that's experienced relatively little roster turnover, potentially jading the importance of a detail-oriented drive night-in
Leon celebrates father: 'He's my hero'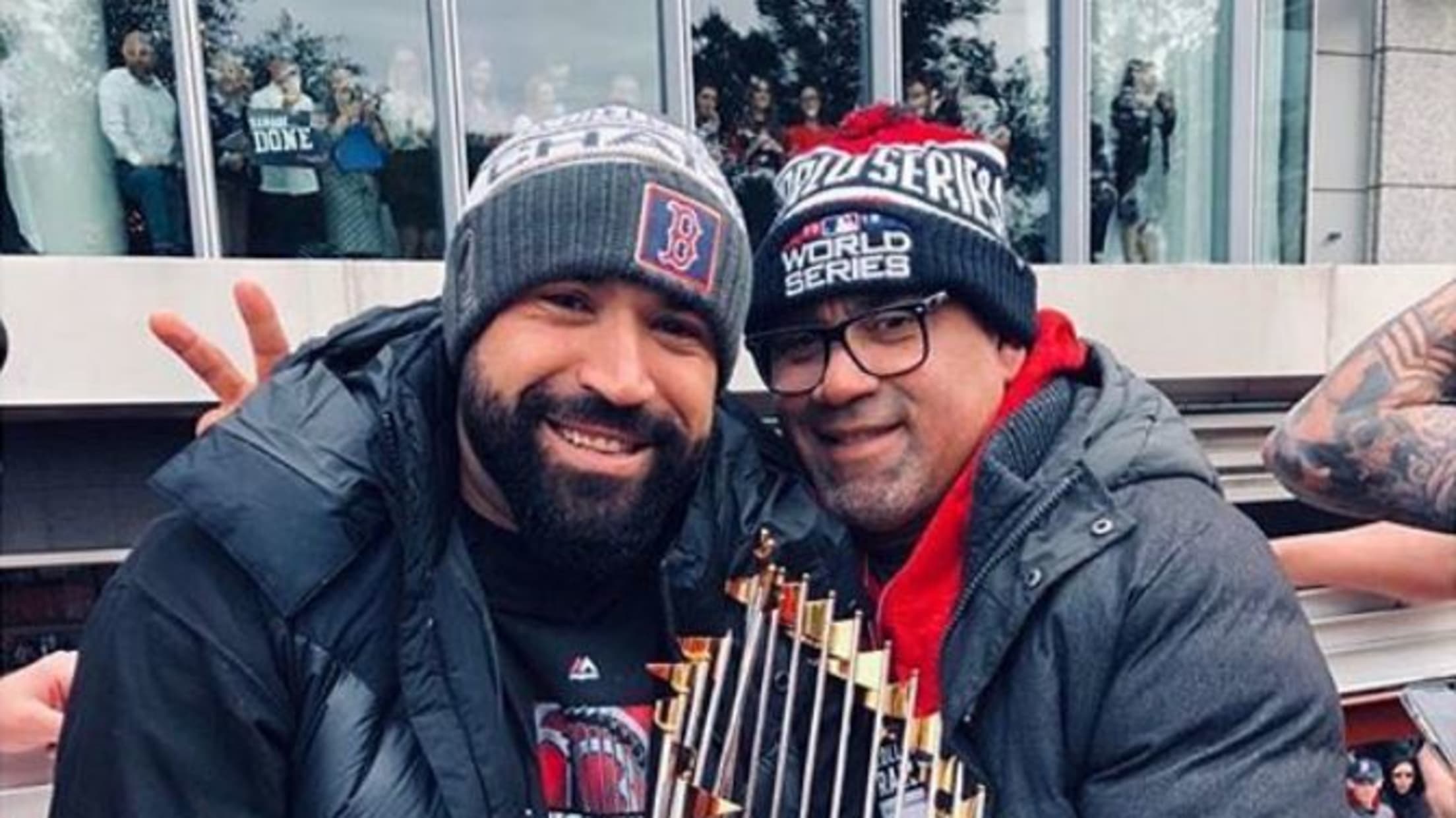 BOSTON -- Seven years later, Sandy Leon still remembers the advice his father gave him after he made his Major League debut. "'You're not done. You've got to keep working. If you want to be up here a long time, you've got to keep working and getting better,'" Leon recounted.
Sale still fueled by rough MLB debut against O's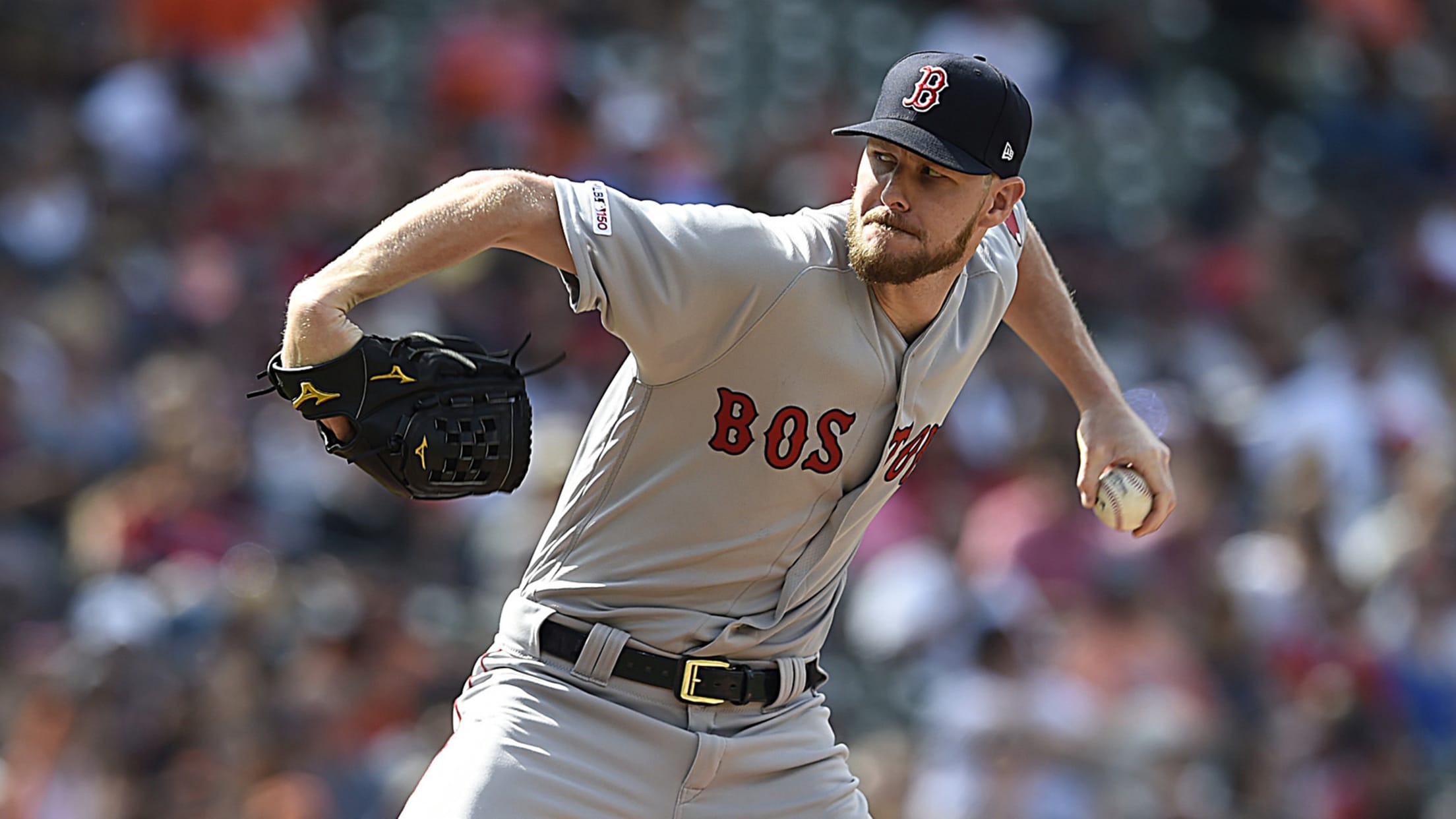 BALTIMORE -- Chris Sale didn't always like pitching at Camden Yards. In fact, he hated it, and still does … kind of. The year was 2010, and Sale was just called up just months after he was drafted 13th overall by the White Sox. After not appearing during a series
Red Sox sign top Draft pick Cannon, seven more
Updates on Brasier, Pedroia, Wright from Cora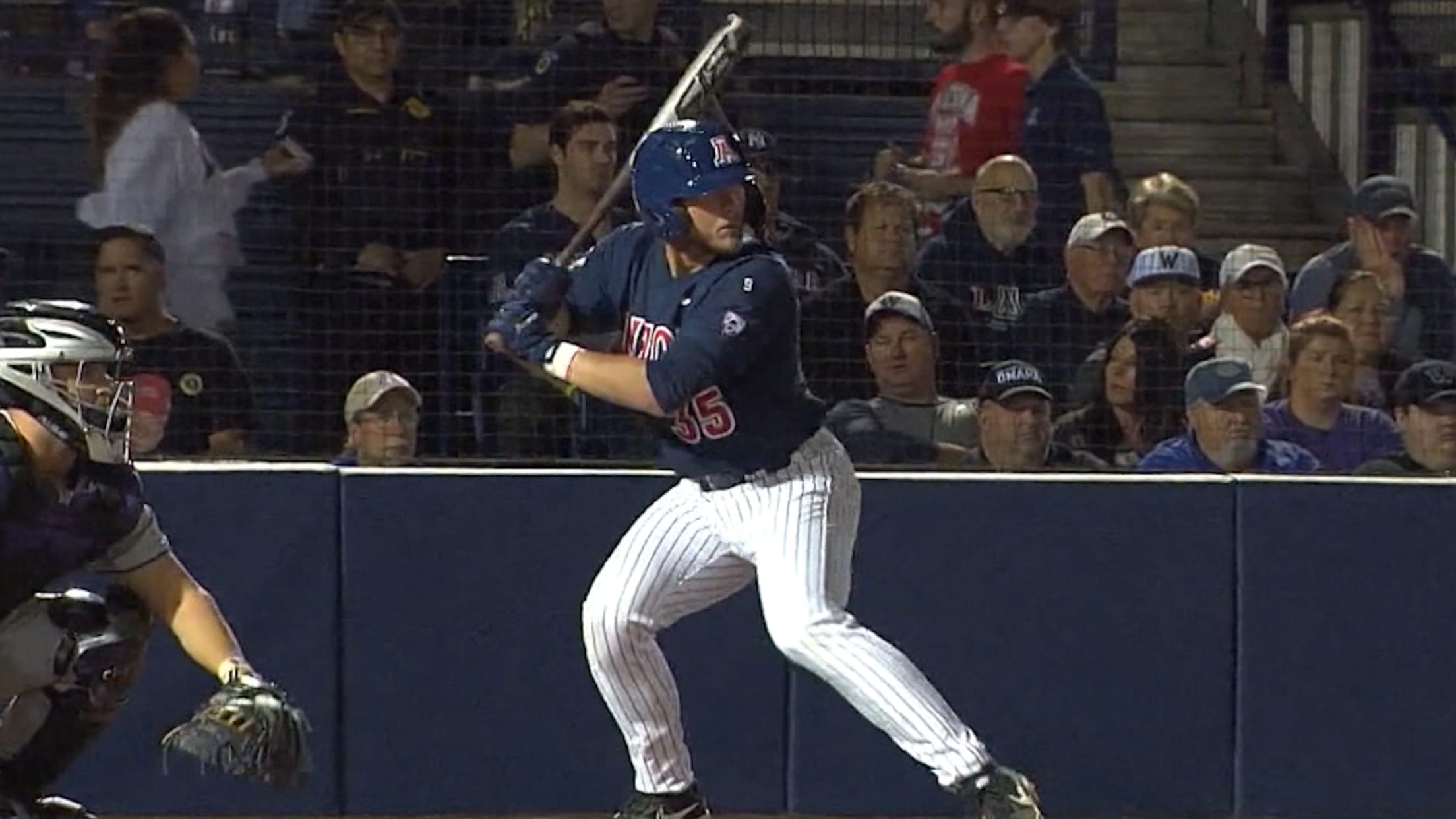 BALTIMORE -- The Red Sox announced Saturday that they have agreed to terms with Cameron Cannon, a second rounder who was their top pick in the 2019 Draft, as well as seven additional Draft picks. Cannon's deal is worth $1.3 million, according to MLB Pipeline's Jim Callis. The signing of
J.D. homers twice in offensive outburst vs. O's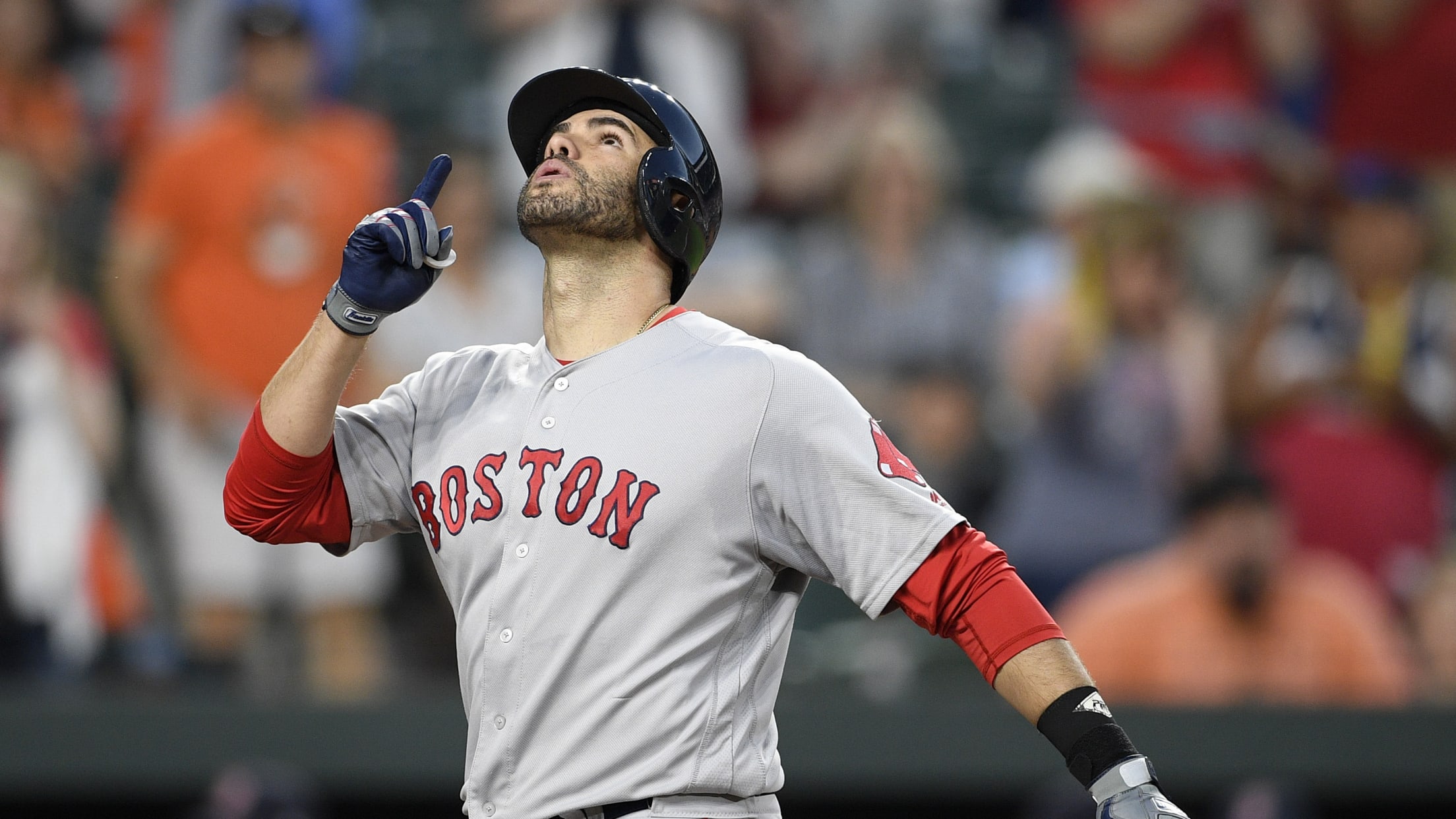 BALTIMORE -- The phrase "total team win" is a cliché oft-used by players to shed acknowledgement for an impressive individual performance, thereby building camaraderie and limiting any potential danger of look-at-me personalities in a clubhouse. It's a phrase used all too frequently, but there's nothing cliché about the Red Sox
Hembree hits injured list; Taylor recalled 
Red Sox sign six players from 2019 Draft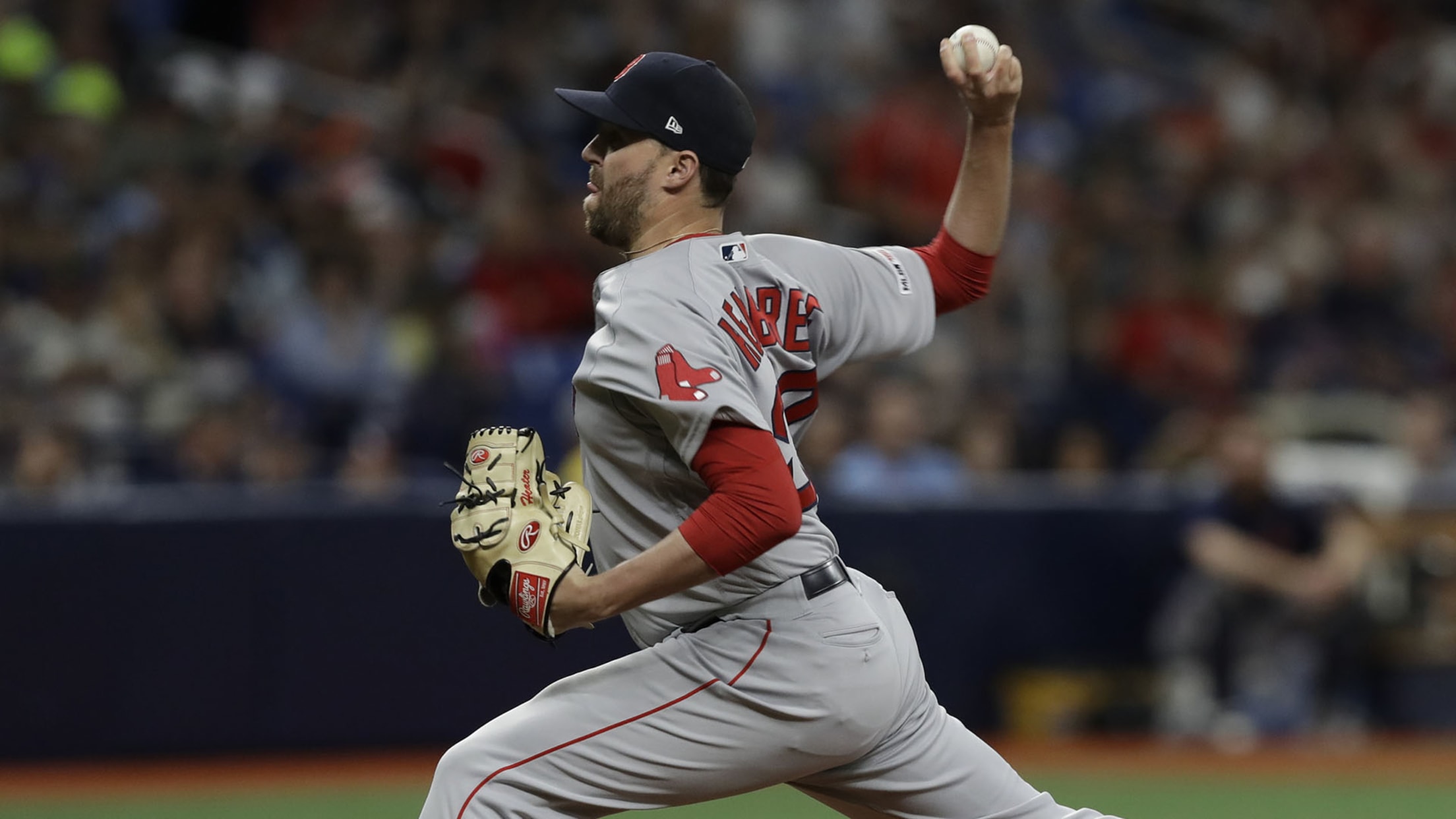 BALTIMORE -- Red Sox reliever Heath Hembree stood at his locker at Camden Yards on Friday and told reporters he believed he needs just a day, maybe two, to recover from the right forearm discomfort that arose while he warmed up without appearing in Thursday's 7-6 win over the Rangers.
With different 'vibe' in dugout, Sox mash 5 HRs
Price (6 runs) manages just 4 outs, but 'pen stymies Rangers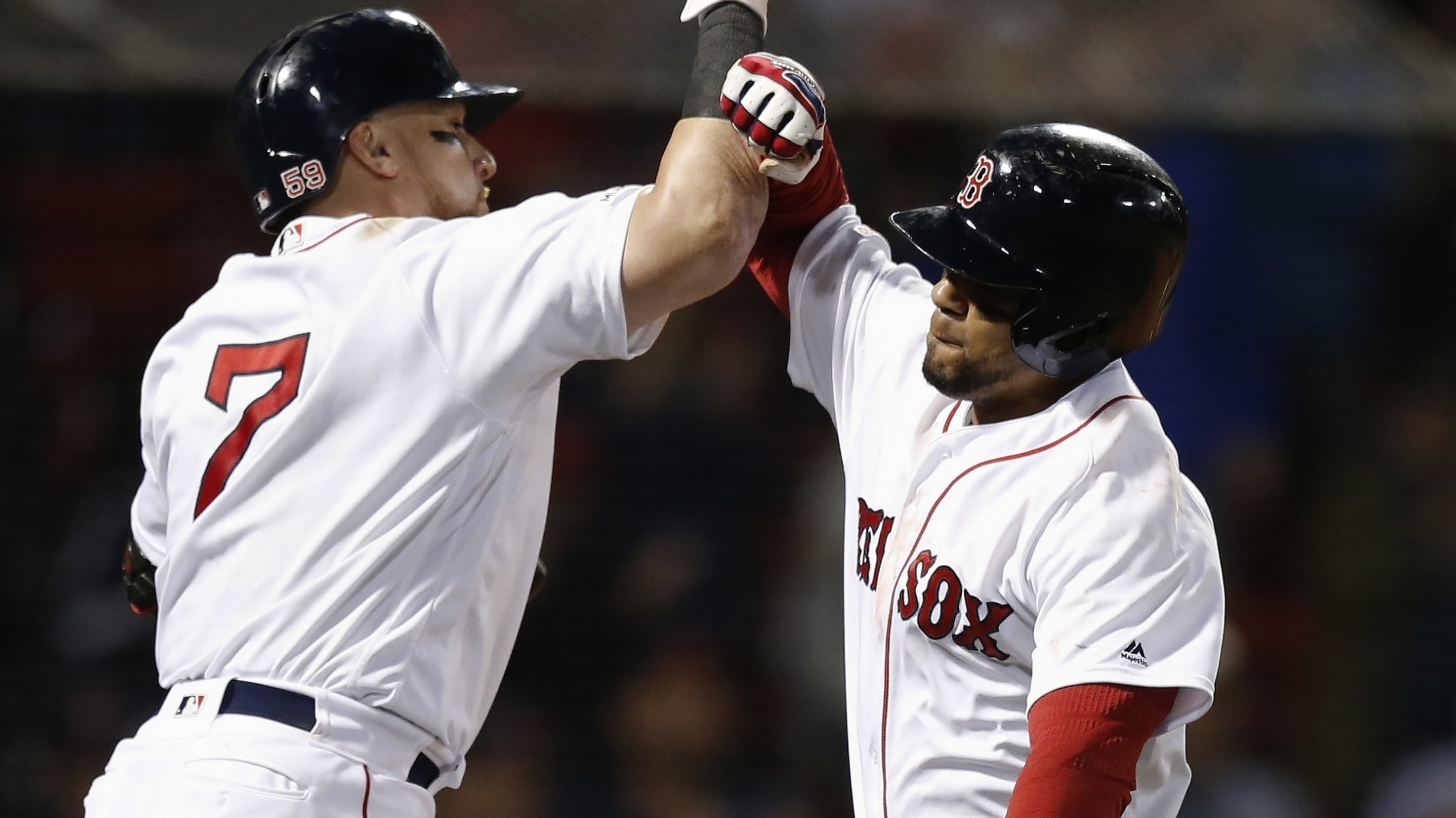 BOSTON -- To have a happy late-night flight to Baltimore (well, departure time actually turned to early morning), the Red Sox needed to have a launch party at Fenway Park. They also needed to have a lockdown performance from the bullpen in the aftermath of David Price turning in one