Red Sox to land two shortstops, catcher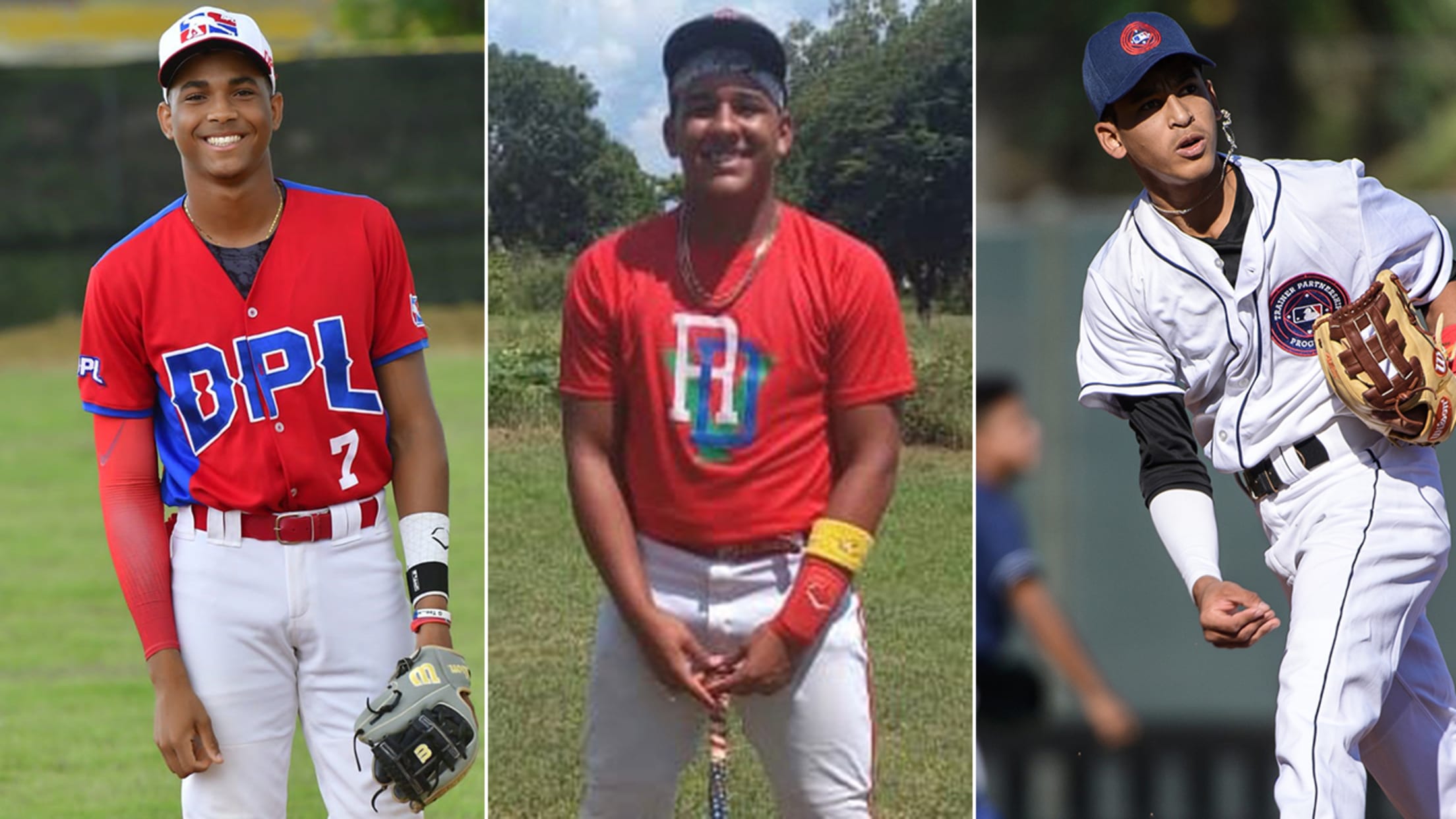 The Red Sox have been among the most active teams on the international market during the last year, and it shows. According to industry sources, the club has agreed to a $1.1 million deal with shortstop Freili Encarnacion, who ranks No. 19 on MLB.com's Top 50 International Prospects list; catcher
Lester, 3-time champ, announces retirement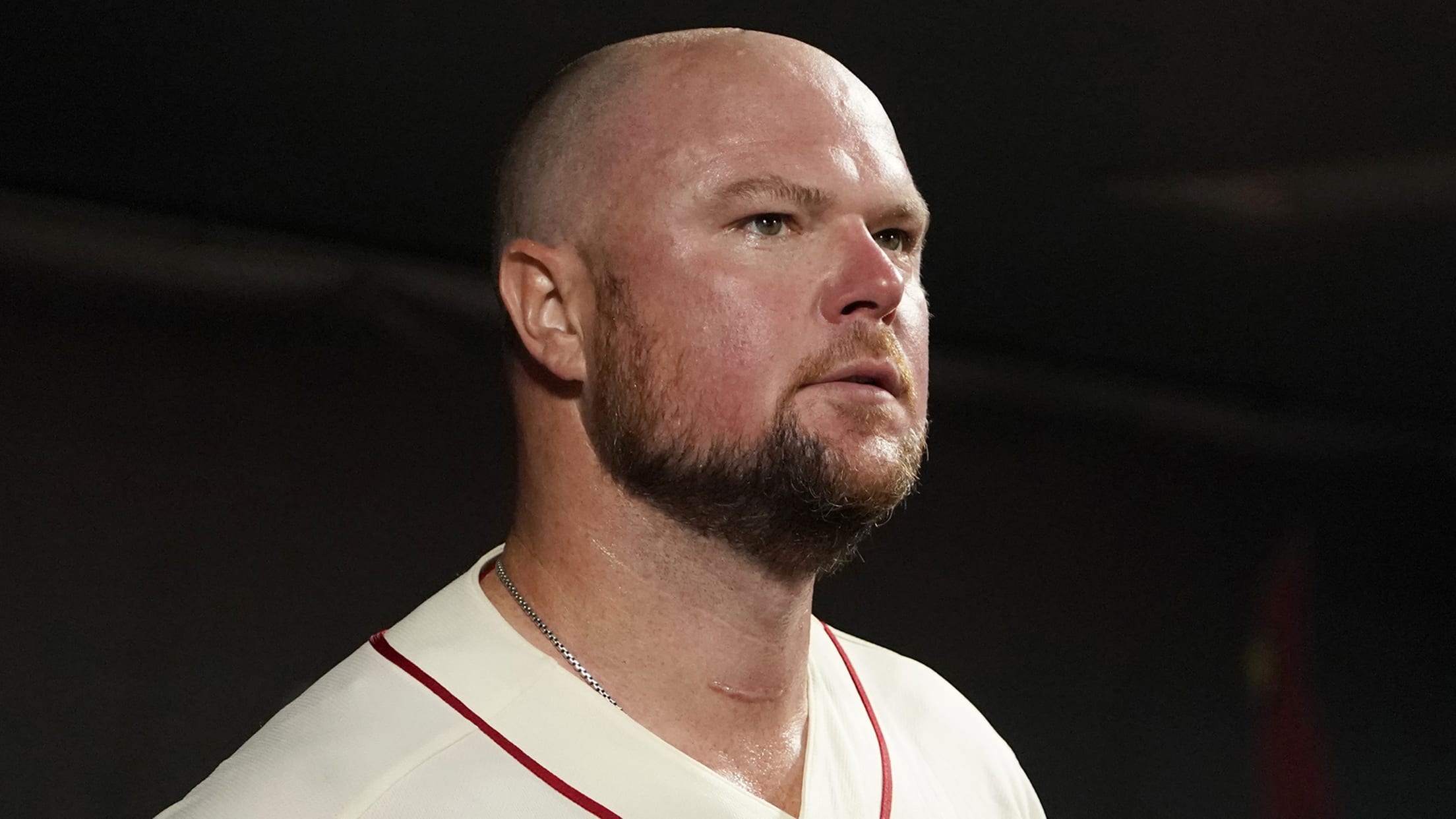 CHICAGO -- Jon Lester took pride in staying on the mound until he had given everything he had on any given day. After 16 seasons, three World Series rings and a career spent as one of the best left-handers of his generation, Lester is giving up the ball. On Wednesday,
Which baseball movie has greatest ending?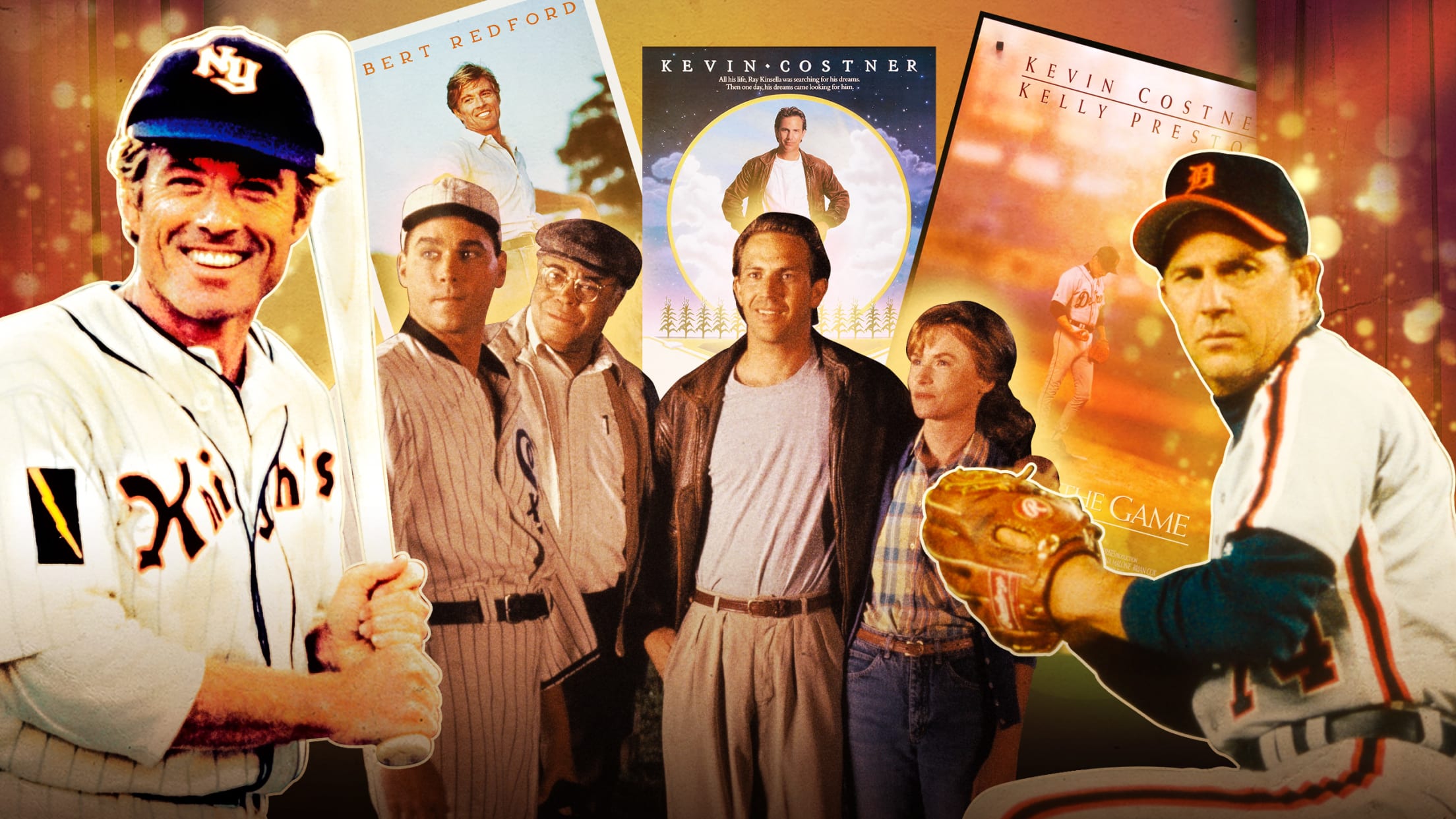 Rogers Hornsby's decision to spend his baseball-less winters staring out the window and waiting for spring may have made sense in the 1930s, but it doesn't quite hold up these days. After all, there's been about 100 years of filmmaking advances since the Hall of Fame second baseman uttered those
Big Papi reflects on historic final season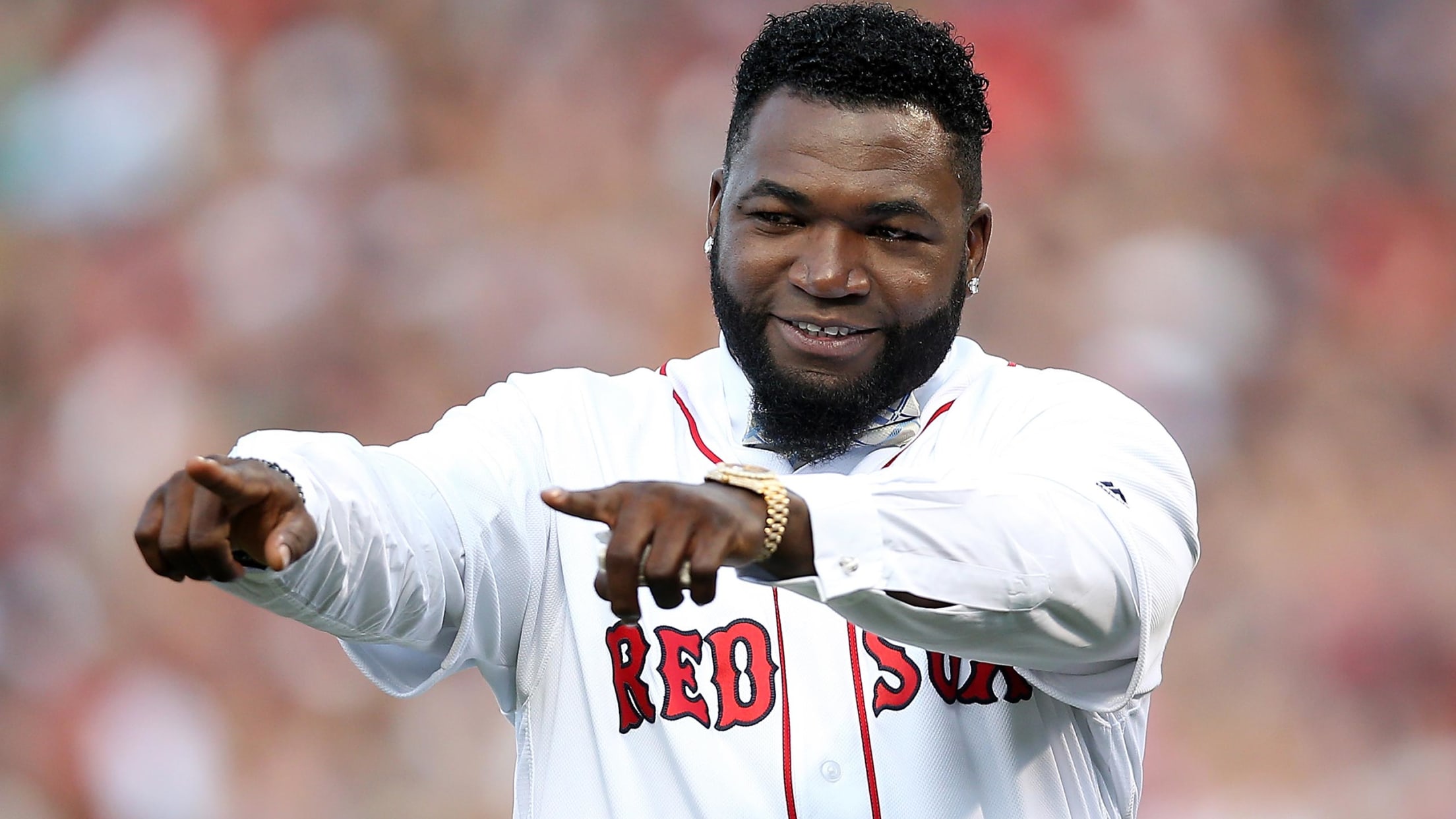 BOSTON -- When it comes to Hall of Fame candidates, it would be hard -- if not impossible -- to make a better last impression than Red Sox legend David Ortiz did in his final season of 2016. Big Papi announced on his 40th birthday -- Nov. 18, 2015 --
Roundtable: Is Jon Lester a Hall of Famer?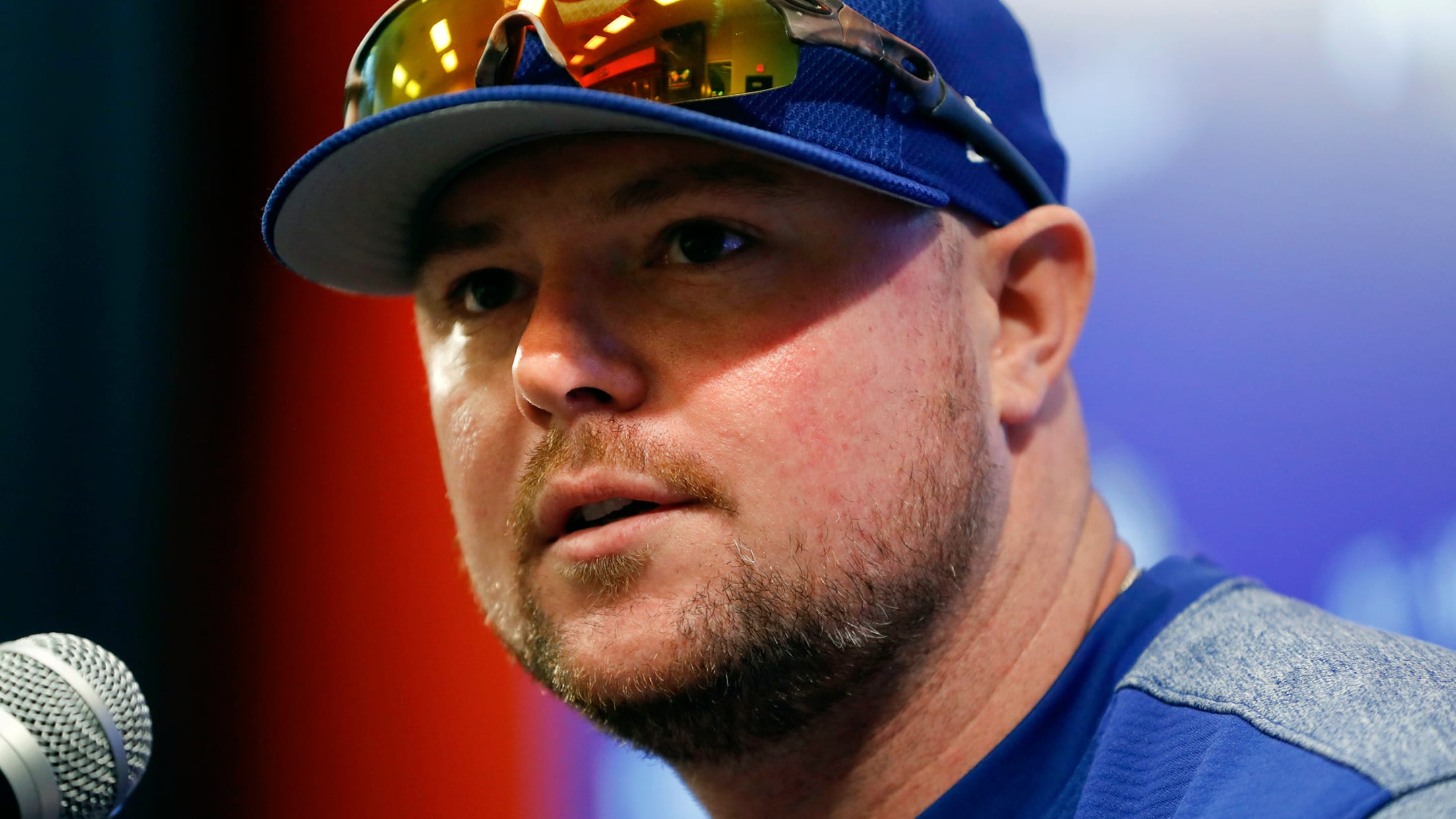 Jon Lester, a five-time All-Star, won three World Series titles with two teams and is considered one of the most impactful postseason pitchers in modern history. But is he a Hall of Famer? In light of the left-hander's announcement that he is retiring from baseball, a group of MLB.com experts
Red Sox Vault: Sox clinch AL East in '86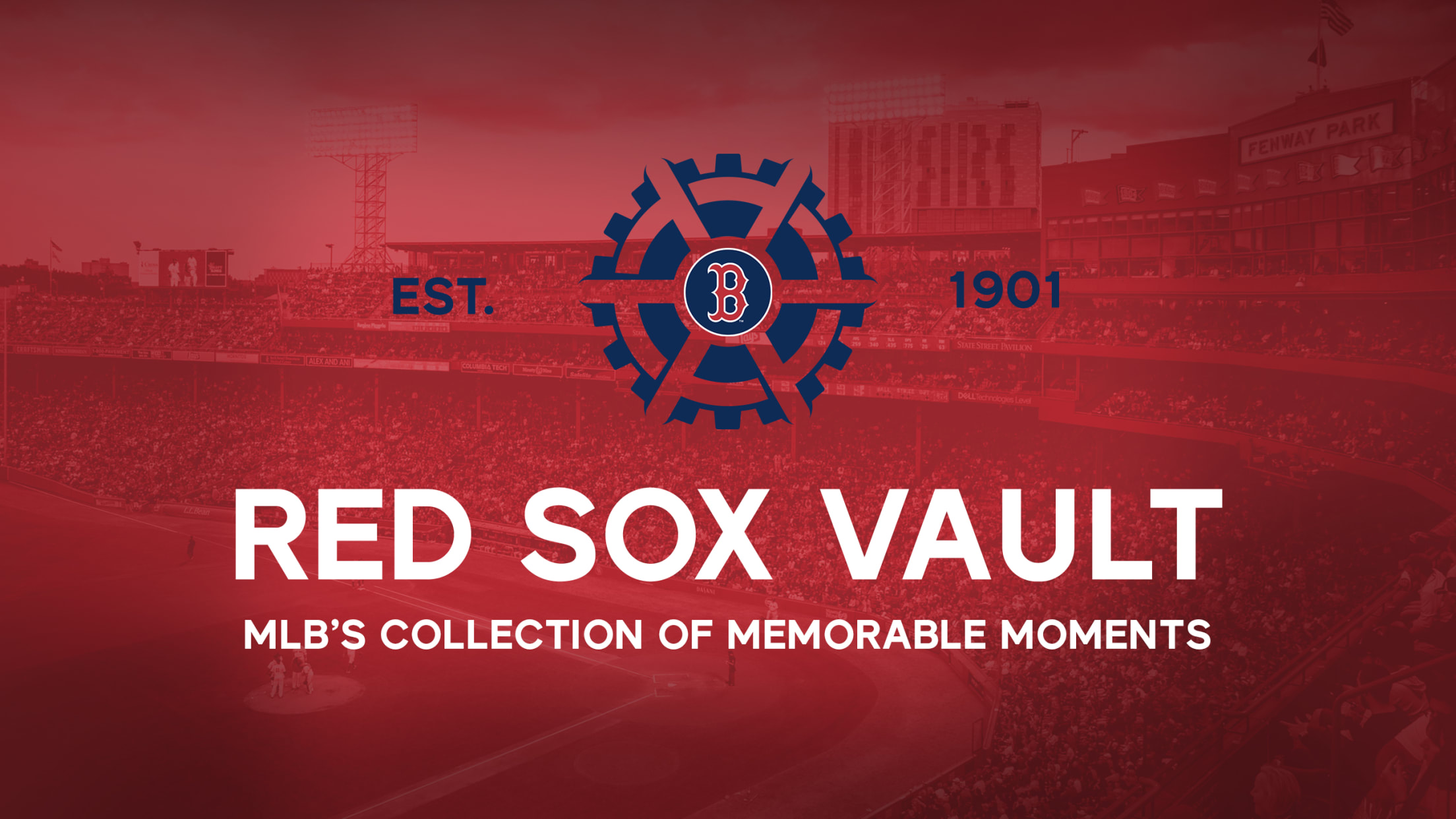 MLB.com is digging back into its massive video vault to uncover classic plays that you have loved, forgotten about or, perhaps, are discovering for the very first time. Watch these moments and many, many more on the MLB Vault YouTube page.
FAQ on the CBA negotiations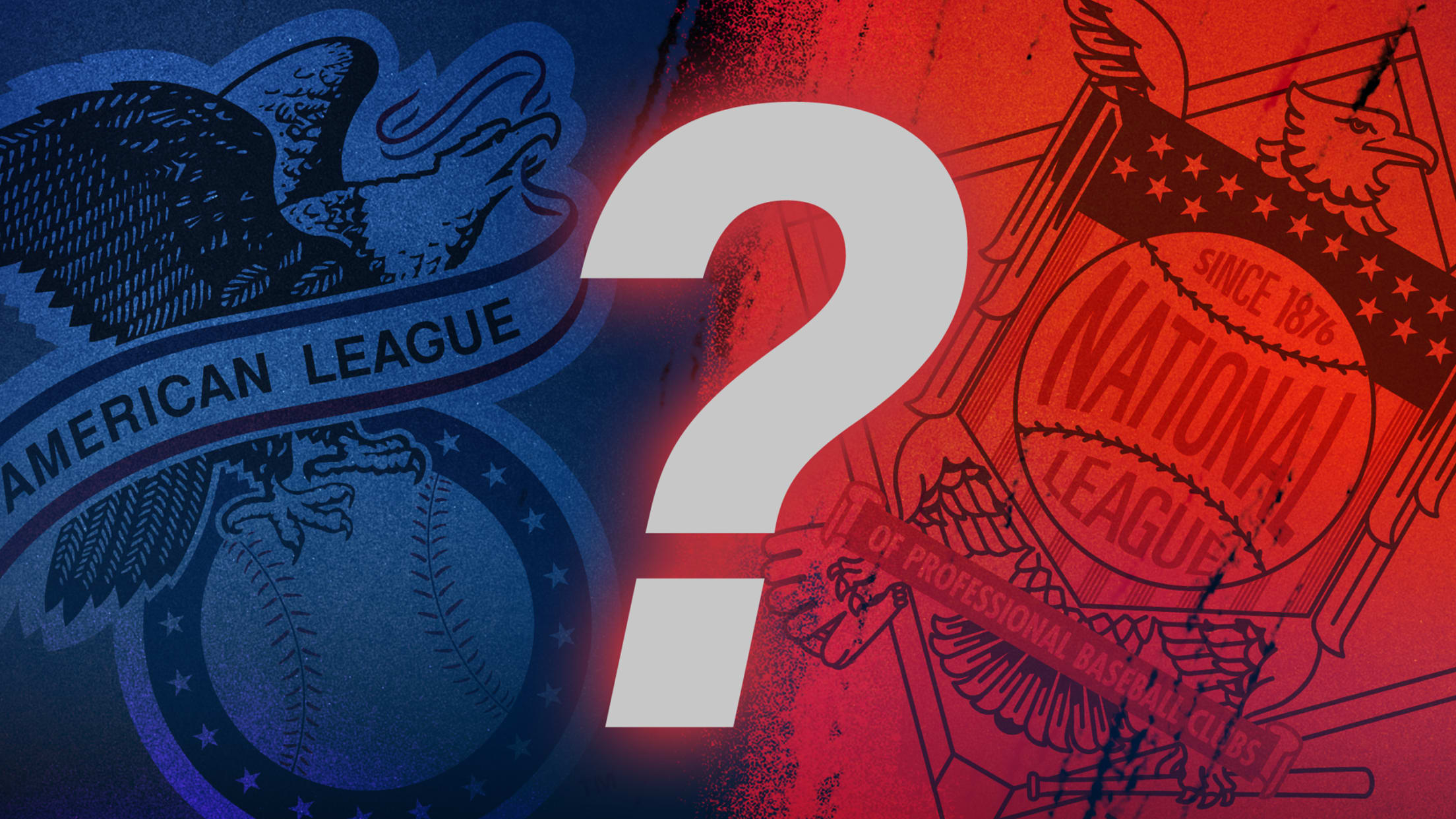 Q: Why did MLB lock out the players? A: Simply put, we believe that an offseason lockout is the best mechanism to protect the 2022 Championship Season. We hope that the lockout will jump-start the negotiations and get us to an agreement that will allow the season to start on
Prospects we expect to break out in '22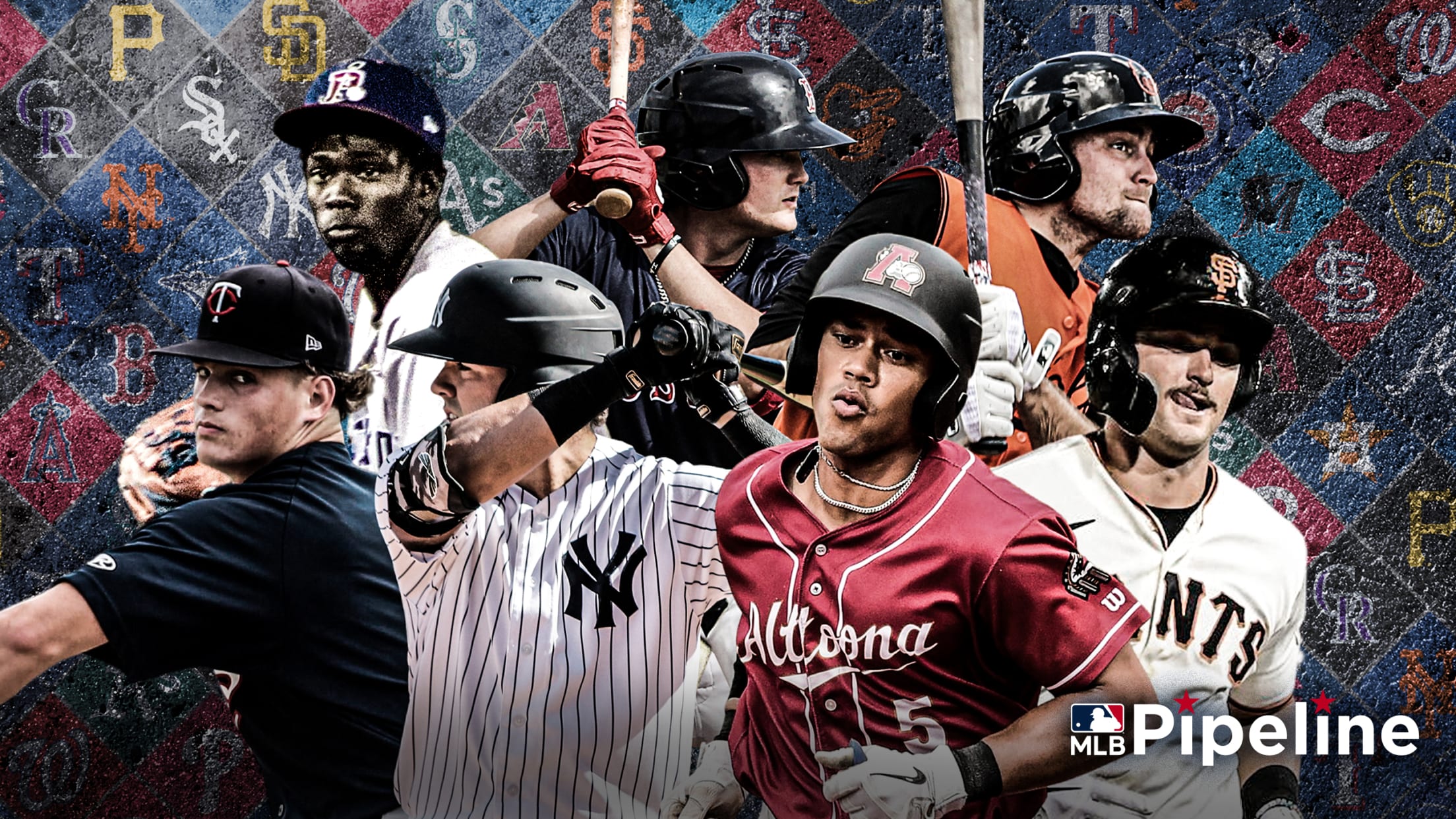 Here at MLB Pipeline, we like to begin the new year by picking prospects primed for a breakout in the upcoming season. When we highlighted a candidate from each organization last January, we identified eight players who wound up joining our Top 100 Prospects list in 2021 and another who
Here's every team's greatest player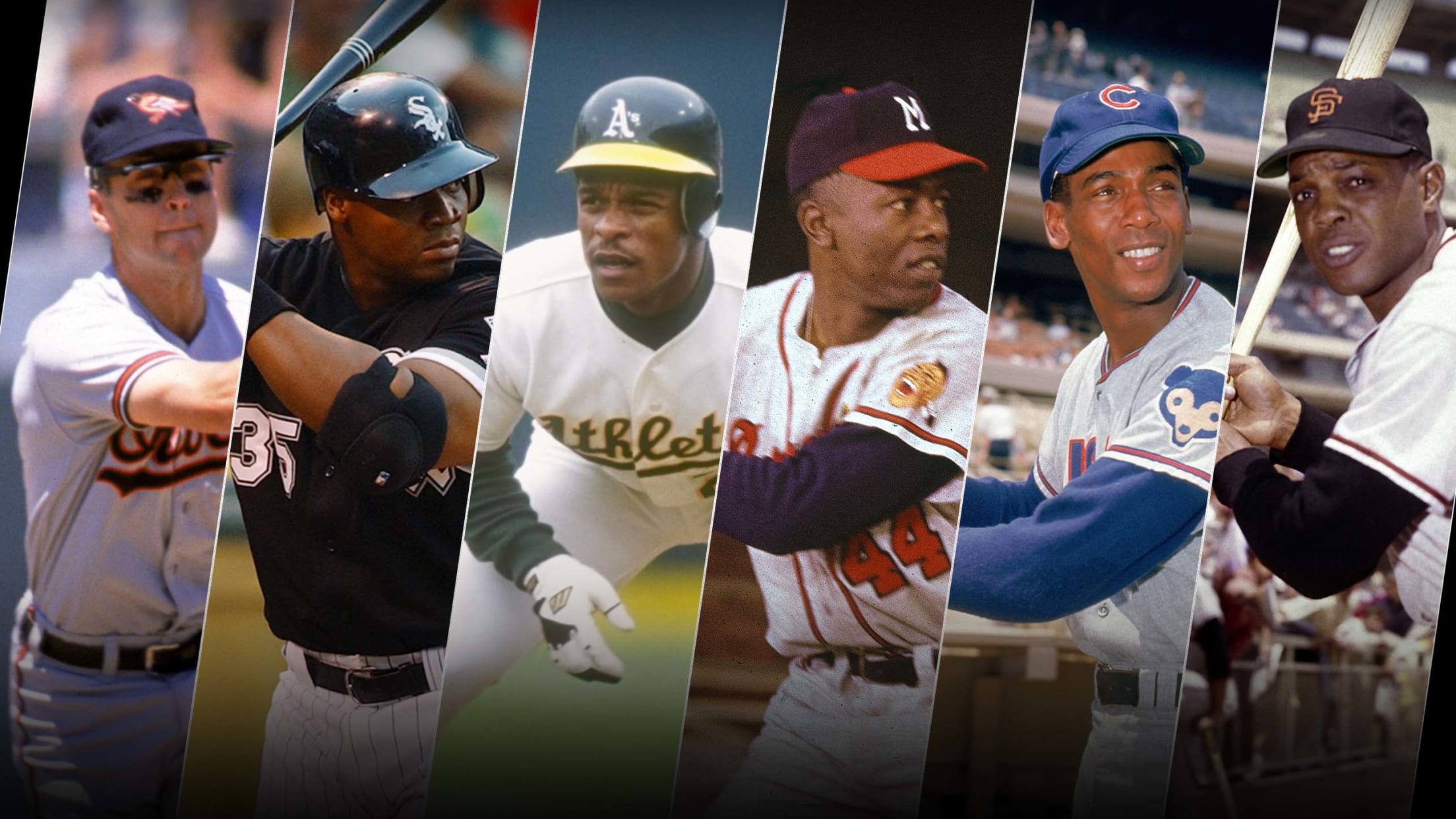 Every MLB franchise has its icons. But these players are the icons of the icons. Here's the greatest player in franchise history for all 30 MLB teams, as assembled by the MLB.com staff.
Keep an eye on these 12 Cuban free agents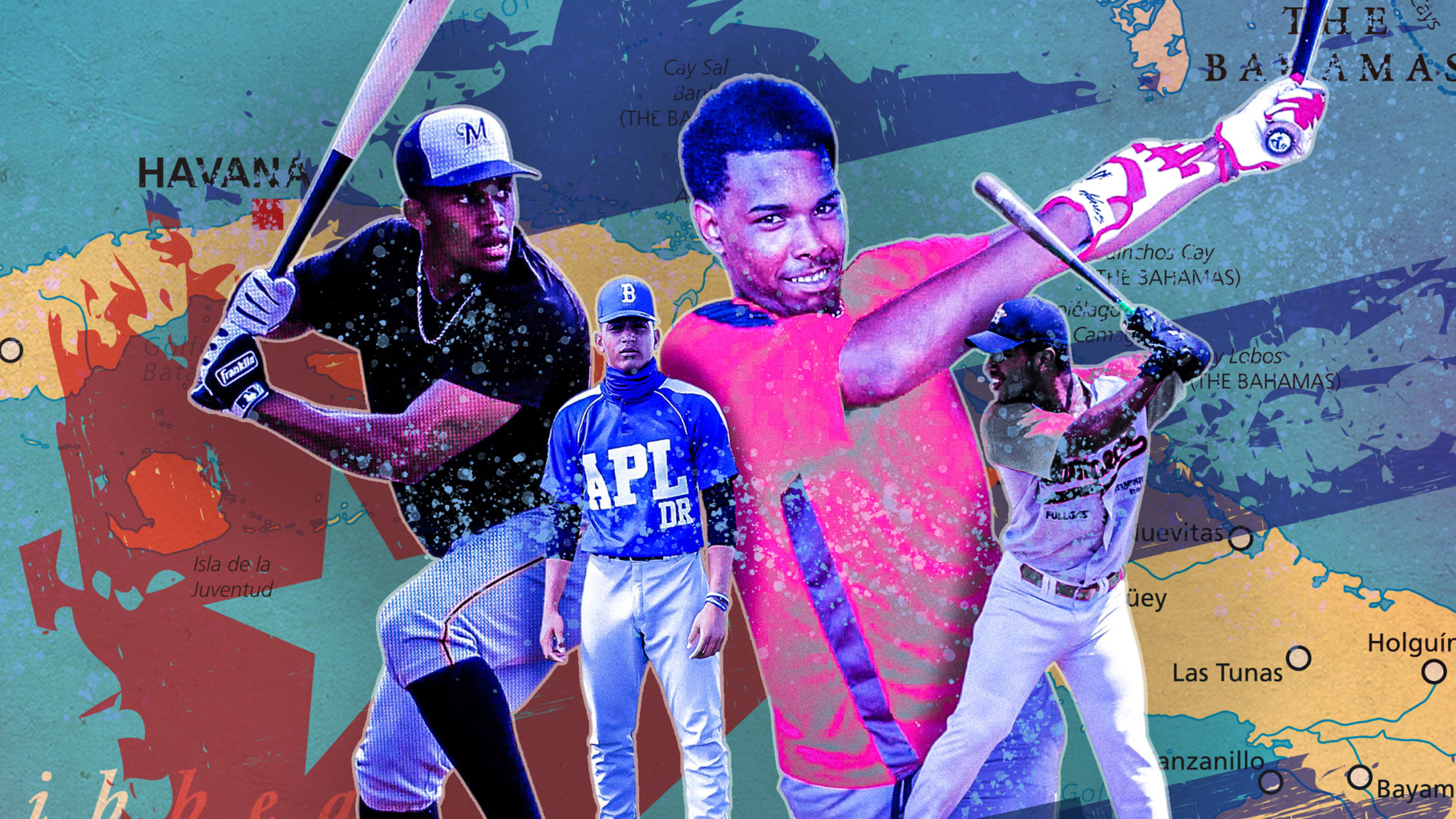 There are currently more than 150 Cuban-born players in the Major Leagues and Minor Leagues, and more are on the way. Several Cuban players are expected to sign during the 2022 international signing period, which runs until Dec. 15, including prospects with national team and Serie Nacional experience. • Top
10 moments that defined Fisk's career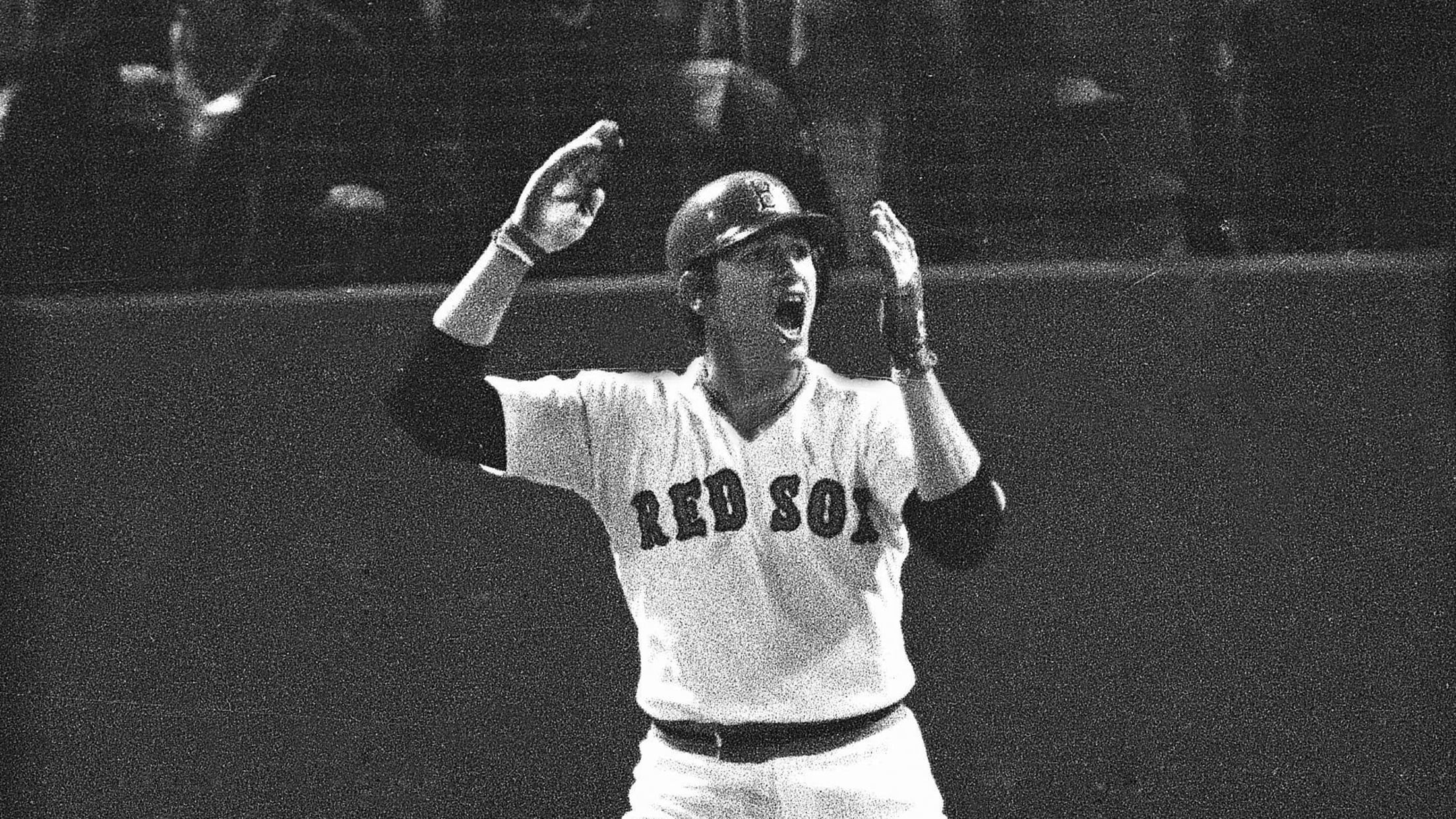 Though he's largely remembered for one swing and the immediate seconds that followed, Carlton Fisk established a legacy of longevity behind the plate. He finished among the top 10 in Most Valuable Player Award balloting in four of his first 12 full seasons and ranked between 13th and 18th on
Jim Corsi, former Red Sox pitcher, dies
Massachusetts native spent parts of three seasons with hometown team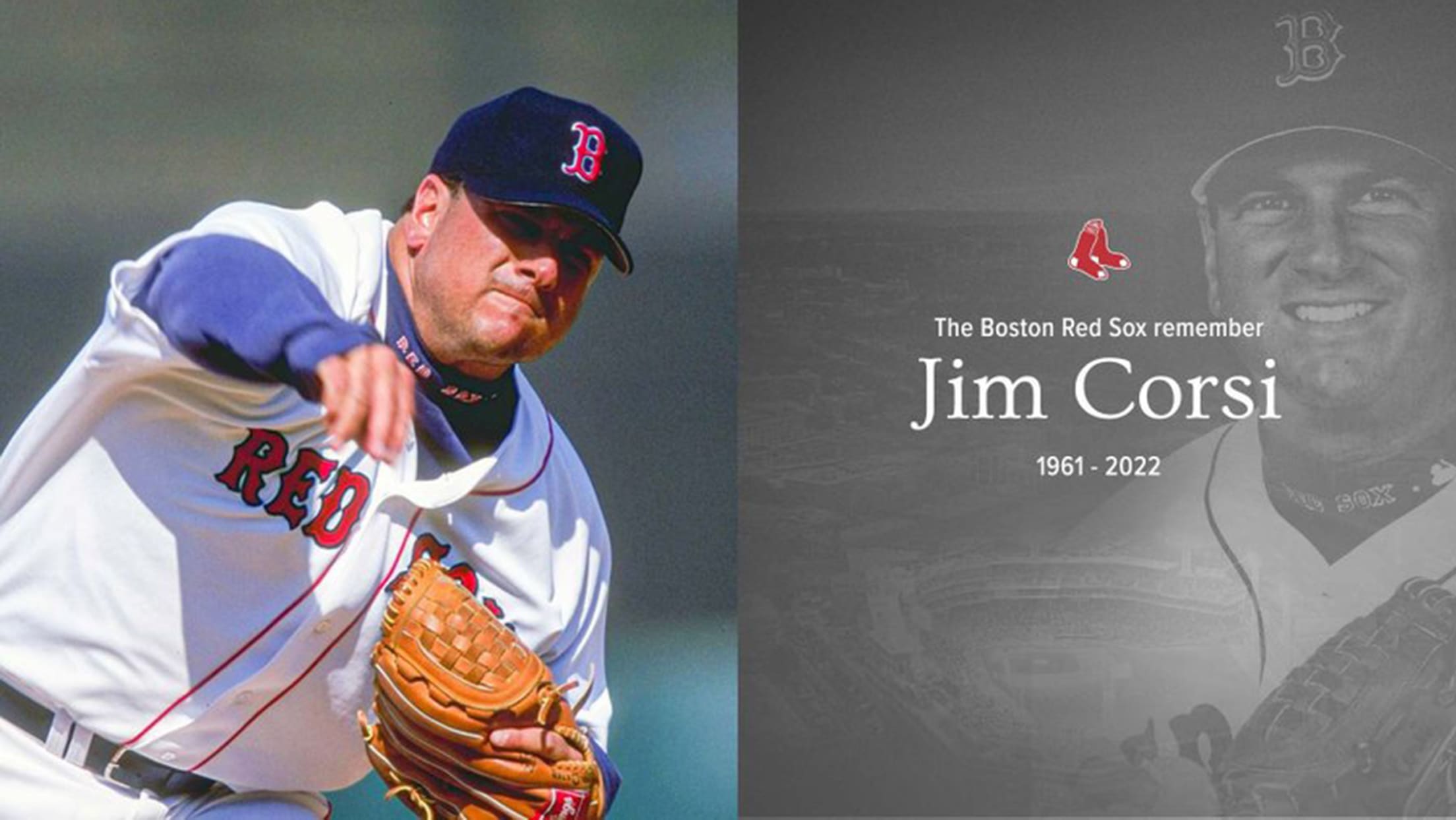 BOSTON -- Former Major League reliever Jim Corsi, who pitched for the World Series-winning Athletics in 1989 and his hometown Red Sox from '97-99, died on Tuesday at the age of 60 following battles with liver and colon cancer. Corsi's death came two days after a poignant feature on him
Top pop culture moments for all 30 teams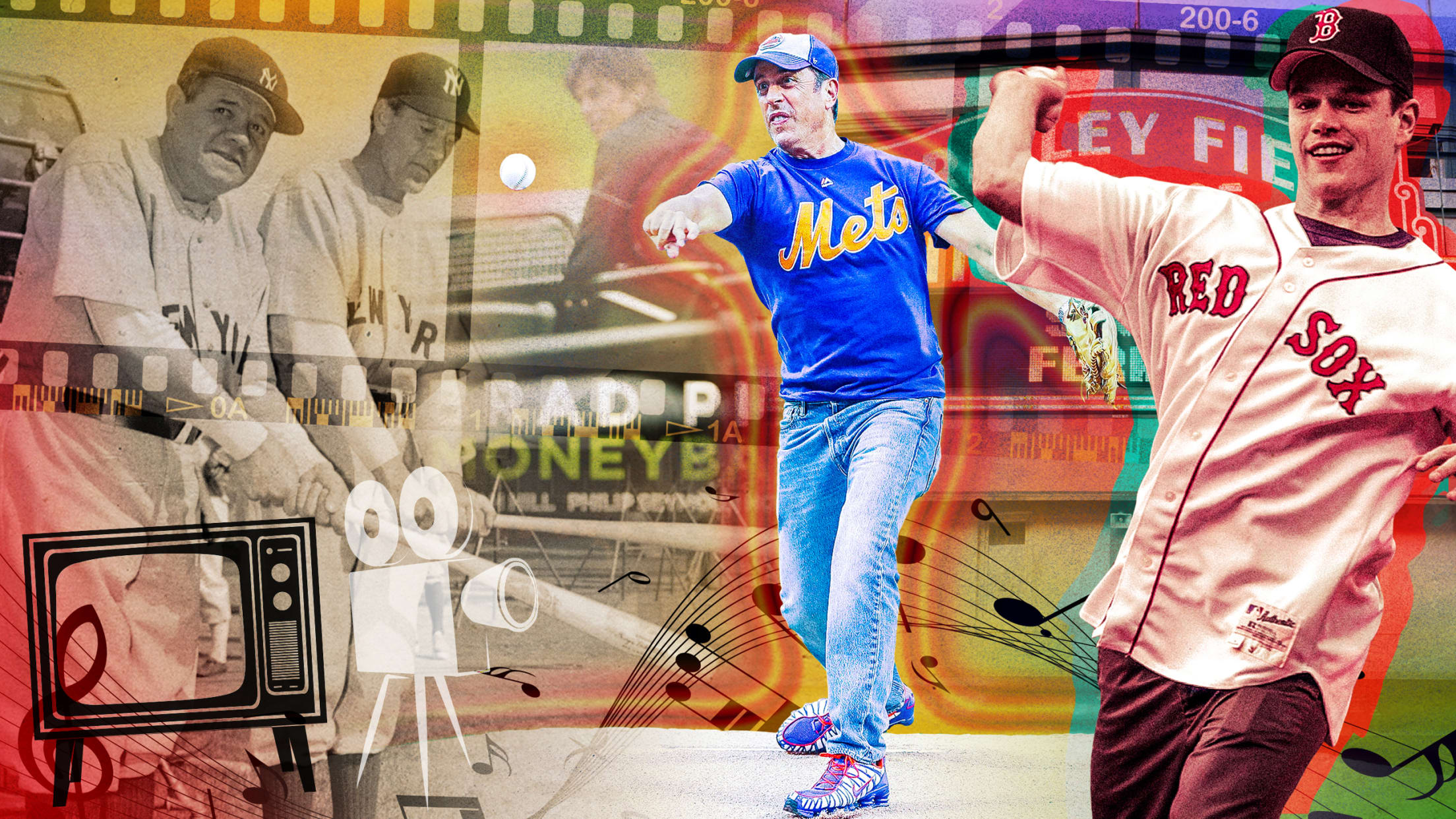 Every franchise has its pop culture moments, whether it's George dragging the Commissioner's Trophy around Yankee Stadium in Seinfeld, the family from the movie Parenthood going to a Cardinals game or Magnum, P.I. wearing a Tigers hat. Some teams are ubiquitous in pop culture, like the Yankees, and some teams
Here are the 5 most improved farm systems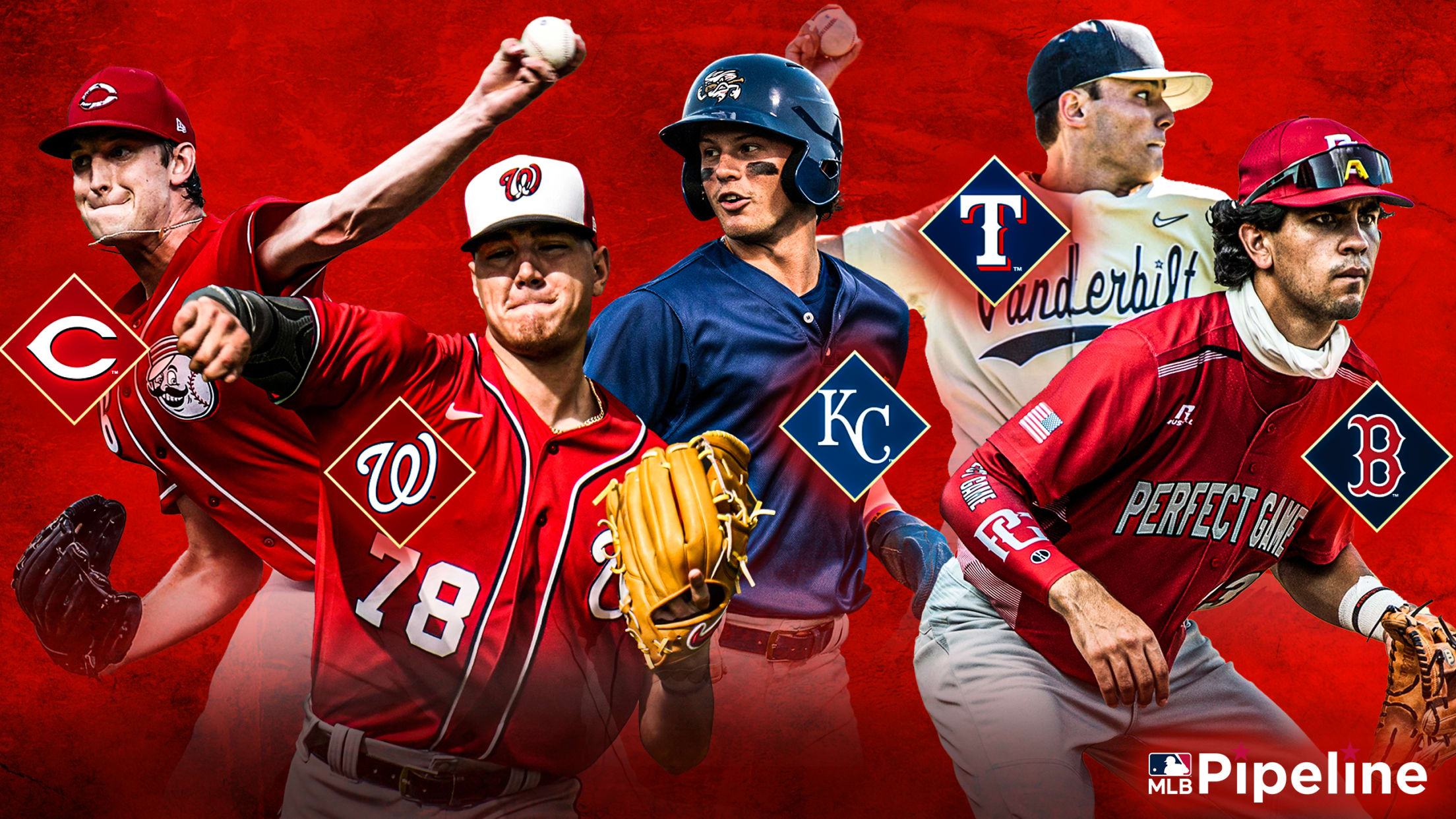 Twice a year, MLB Pipeline ranks all 30 farm systems in baseball. It was top 10 for a number of years, expanded to 15 in 2019 and then stretched to incorporate every organization in 2020. The first one comes before the season starts and it's followed up by a re-rank
Here are the best knuckleballers of all time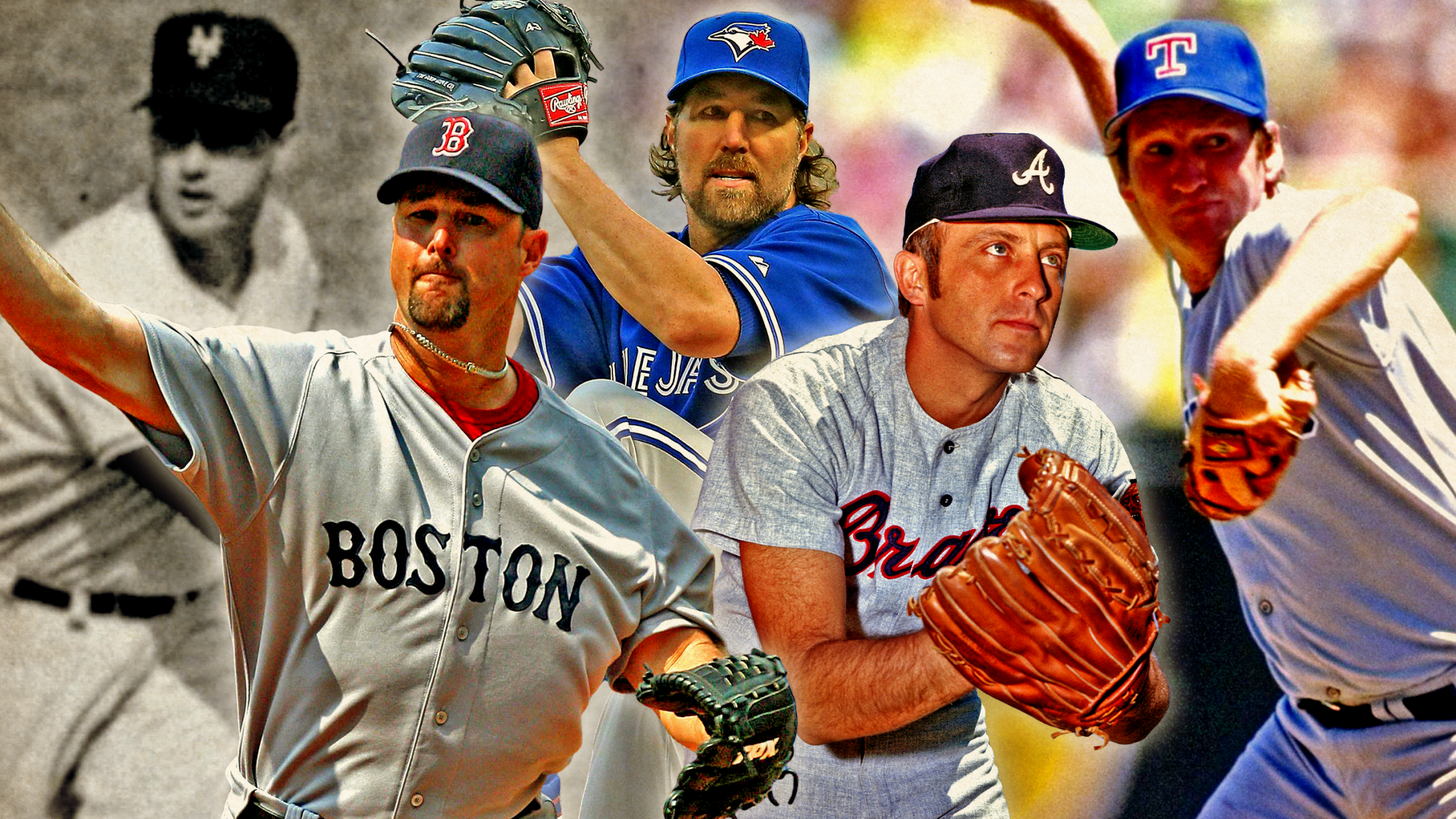 The knuckleball is baseball's most magical pitch. These pitchers are the best to throw it. Thrown with no spin, a knuckleball can move in any and all directions once it leaves the pitcher's hand. It dances on its way to the plate. It's unpredictable and beautiful. No one knows where
Best season ever? Hard to top 2004 Red Sox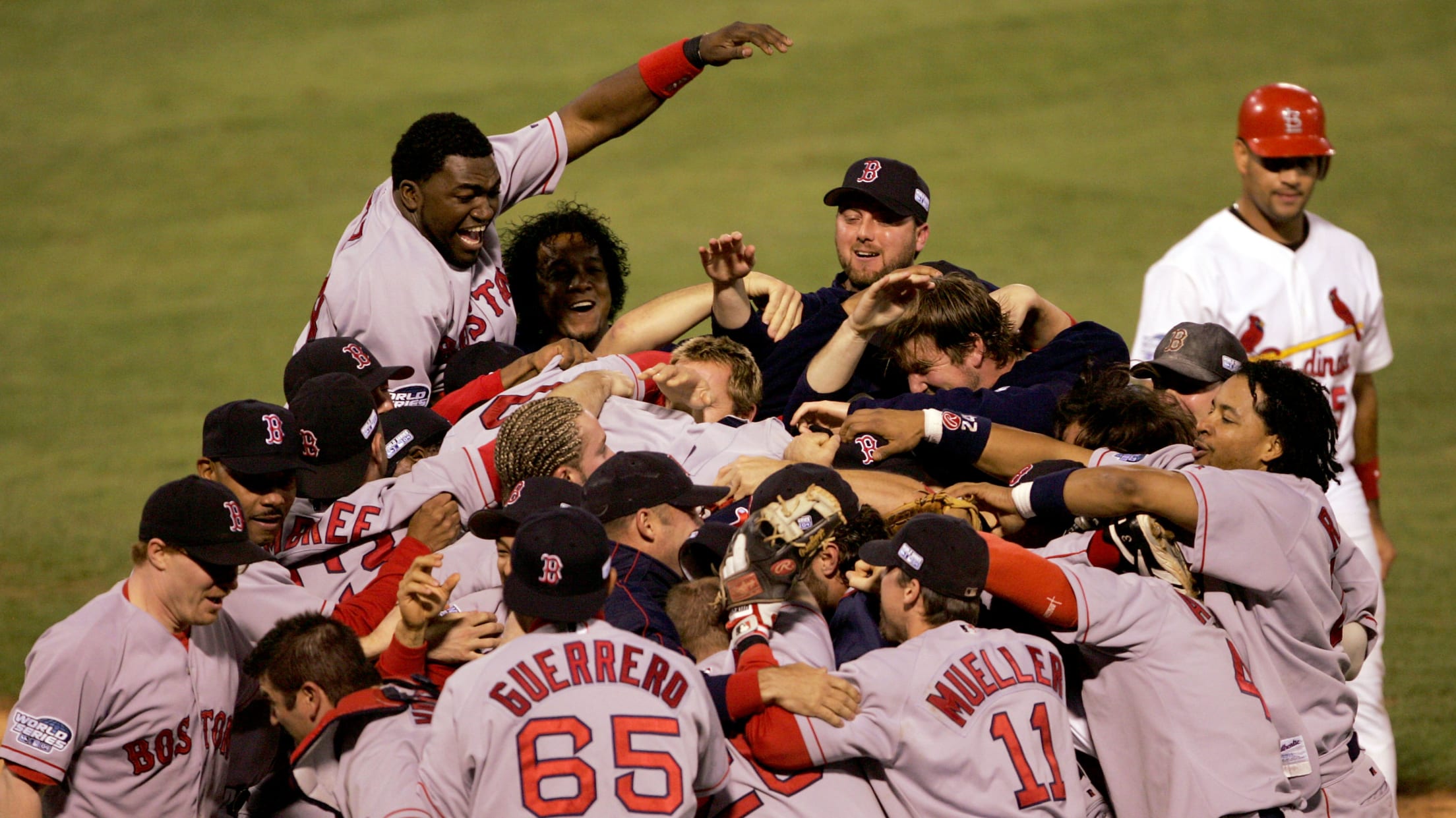 The ecstasy -- and history -- the Red Sox created in 2004 started with the agony that happened at the end of '03. As we dissect that magical 2004 season -- perhaps the most impactful in team history -- let's not forget what happened the year before. It is a
When 2022 HOF candidates faced off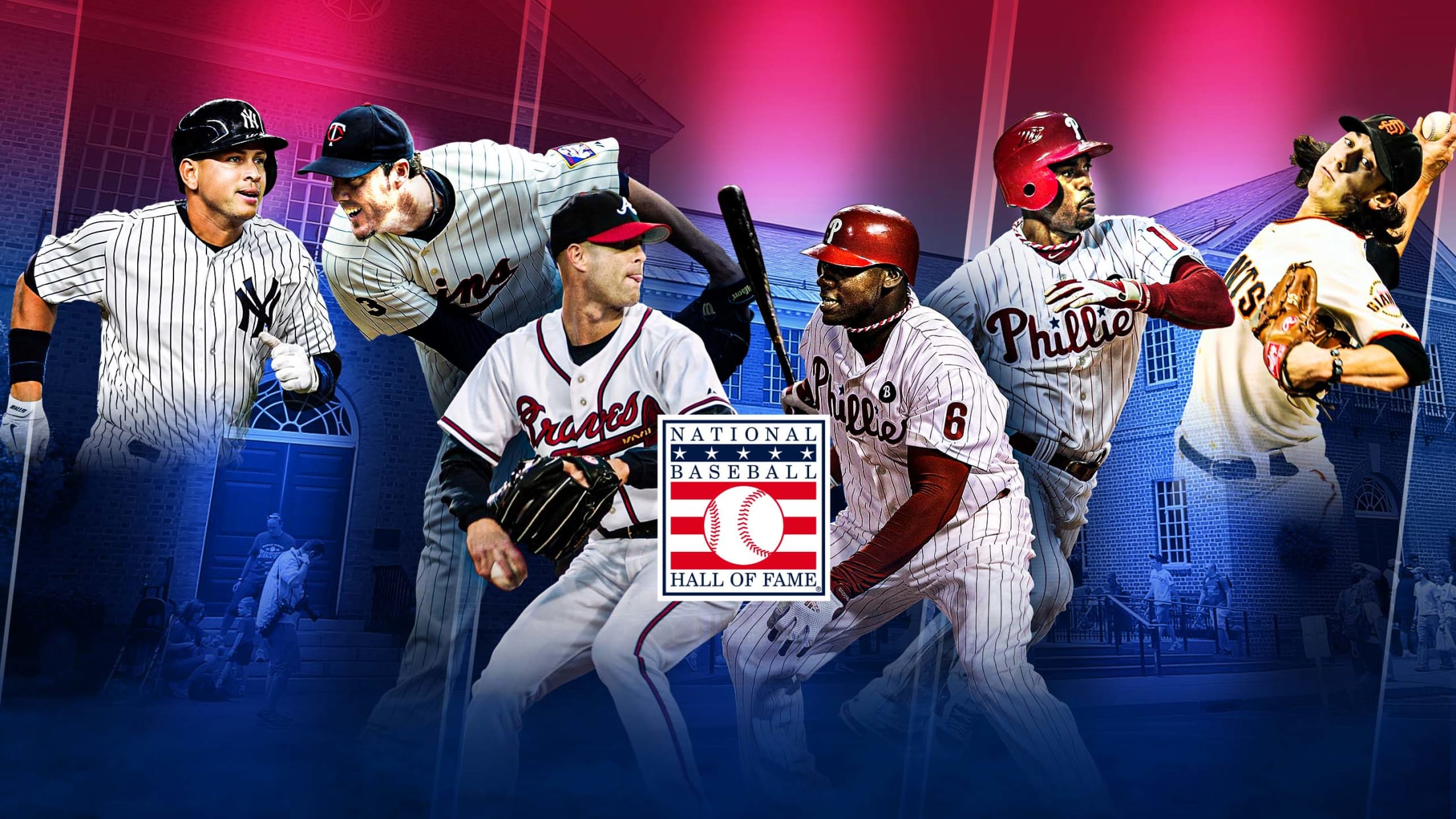 Few stats seem quite as random and nonsensical as head-to-head matchups. Logically, we expect a group of great players of the same generation -- like, say, those on a Hall of Fame ballot -- to be about as evenly matched as pitchers and hitters can get. And while that's often
Did Babe Ruth actually hit 715 home runs?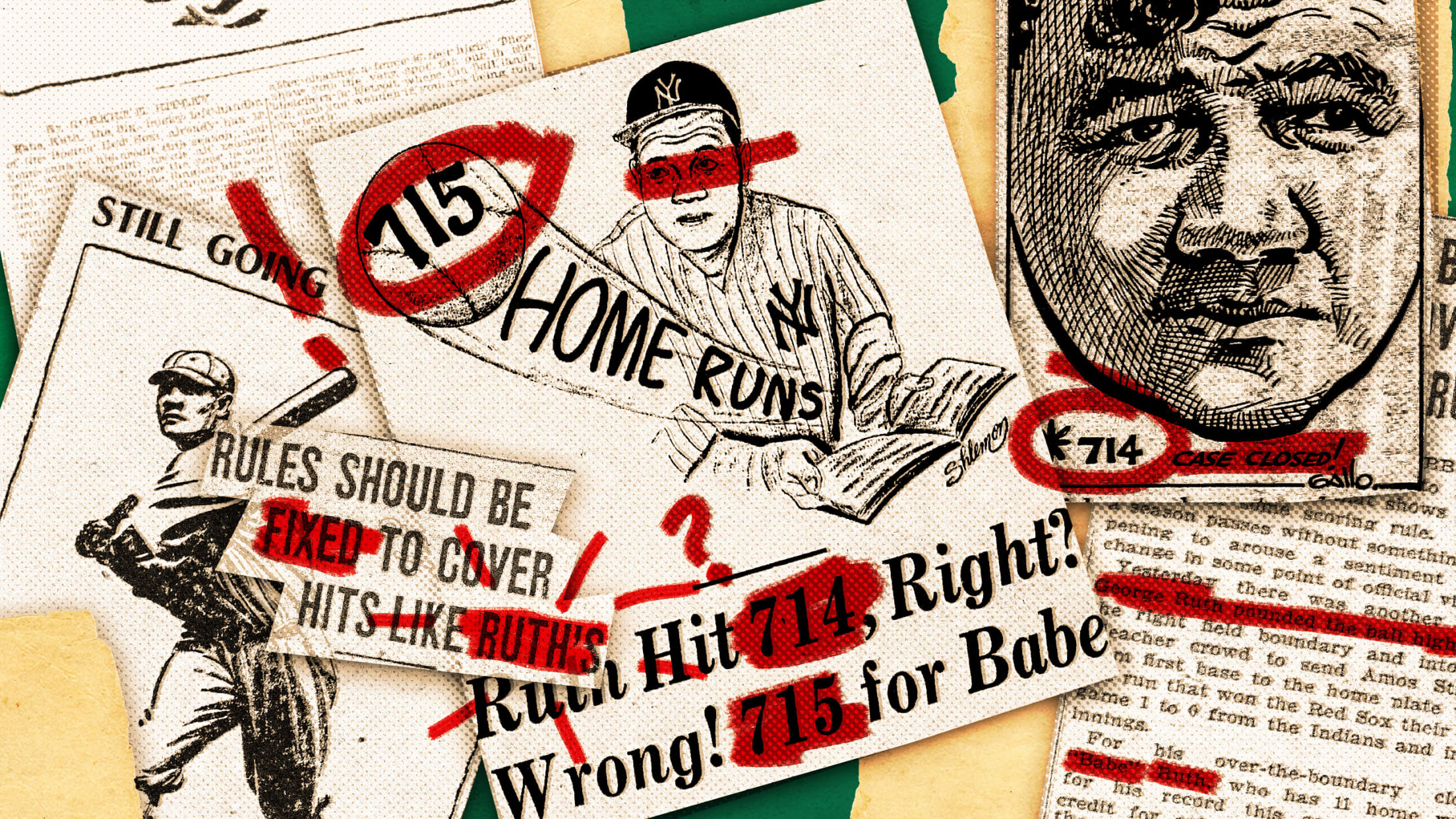 Babe Ruth's 714 home runs are one of those baseball numbers that become ingrained in the minds of so many who follow the game. Even after Henry Aaron passed him with No. 715, the Babe's total carried some weight. He still held the record for home runs by a left-handed
2021 Fenway Bowl canceled due to COVID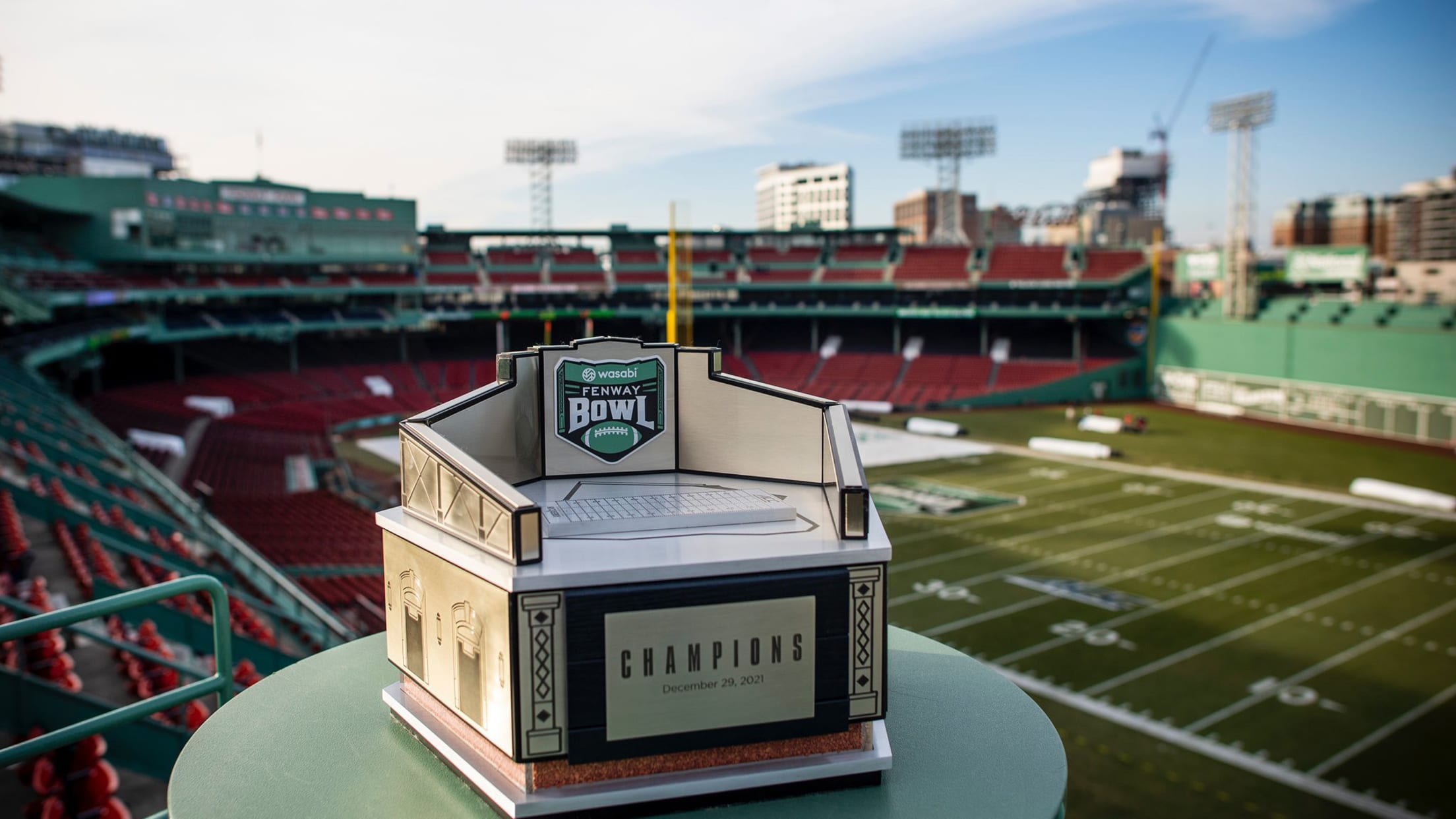 The inaugural Wasabi Fenway Bowl, which was scheduled to take place Wednesday at the Red Sox's historic ballpark, has been canceled due to the number of COVID-19 cases impacting the University of Virginia's football roster, Fenway Sports Management announced Sunday. The Fenway Bowl was one of four college football bowl
Sox set staff; Fatse new hitting coach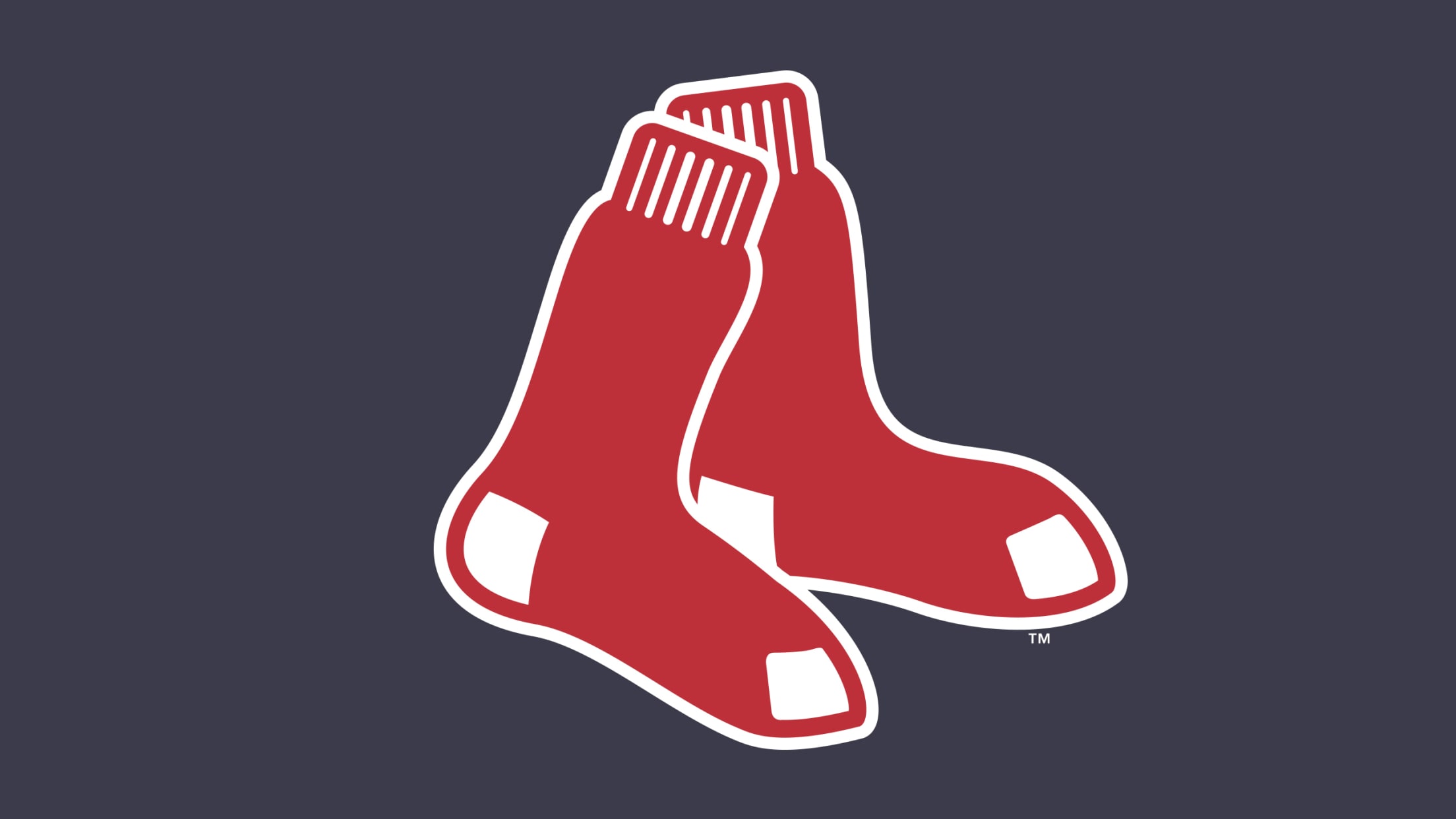 BOSTON, MA -- The Boston Red Sox today announced the following changes to the major league coaching staff:
Peter Fatse has been named hitting coach, after serving as Boston's assistant hitting coach in 2020 and 2021.
Luis Ortiz has been hired as assistant hitting coach/interpreter.
Ben Rosenthal
Best gift each team has ever received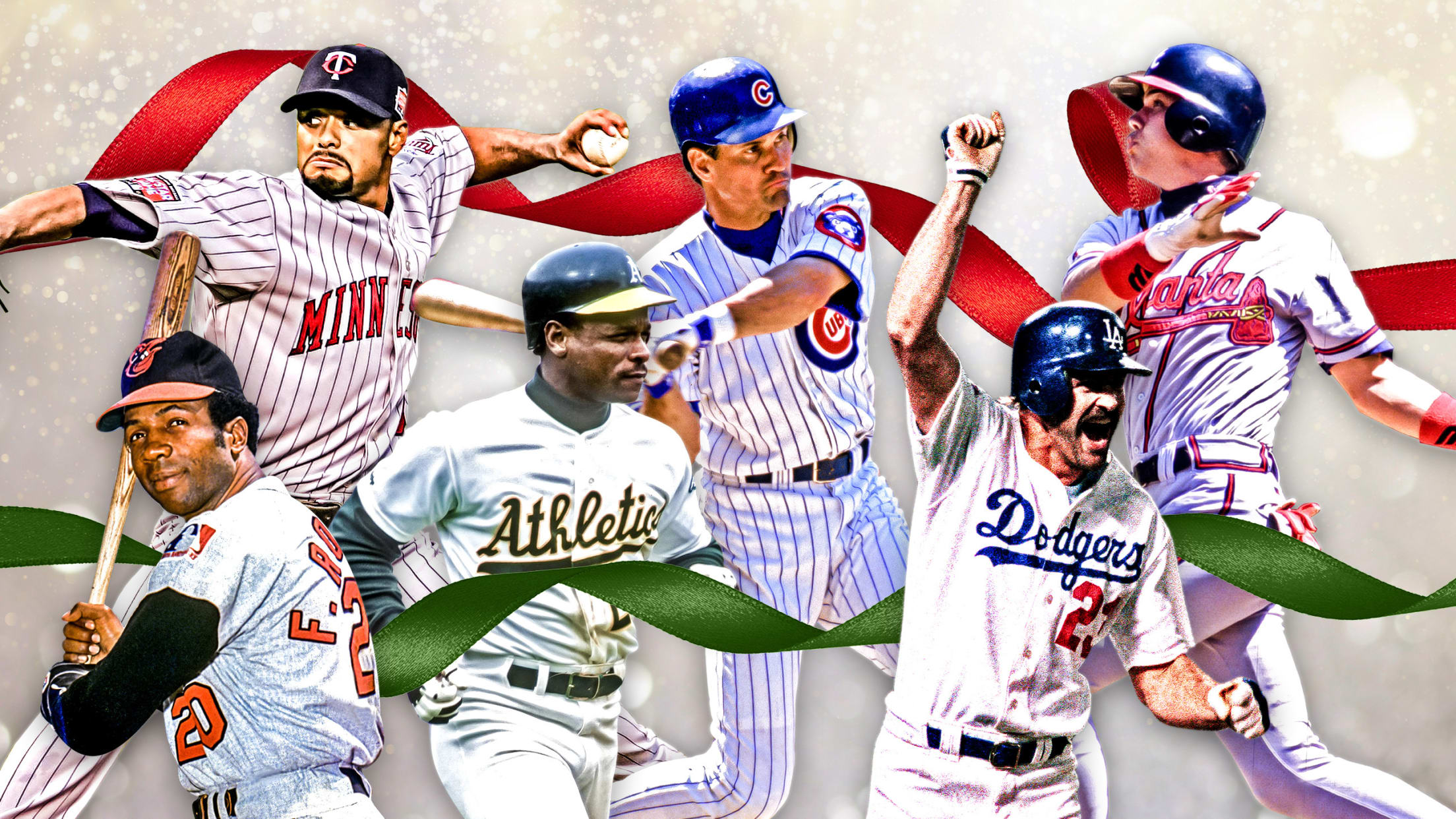 With the holiday season in full swing, it's the perfect time to recognize the best gift every Major League club has ever received. And while the old adage says it's better to give than to receive, there's no question that each team and its respective fanbase was grateful to be
Each team's breakout prospect from 2021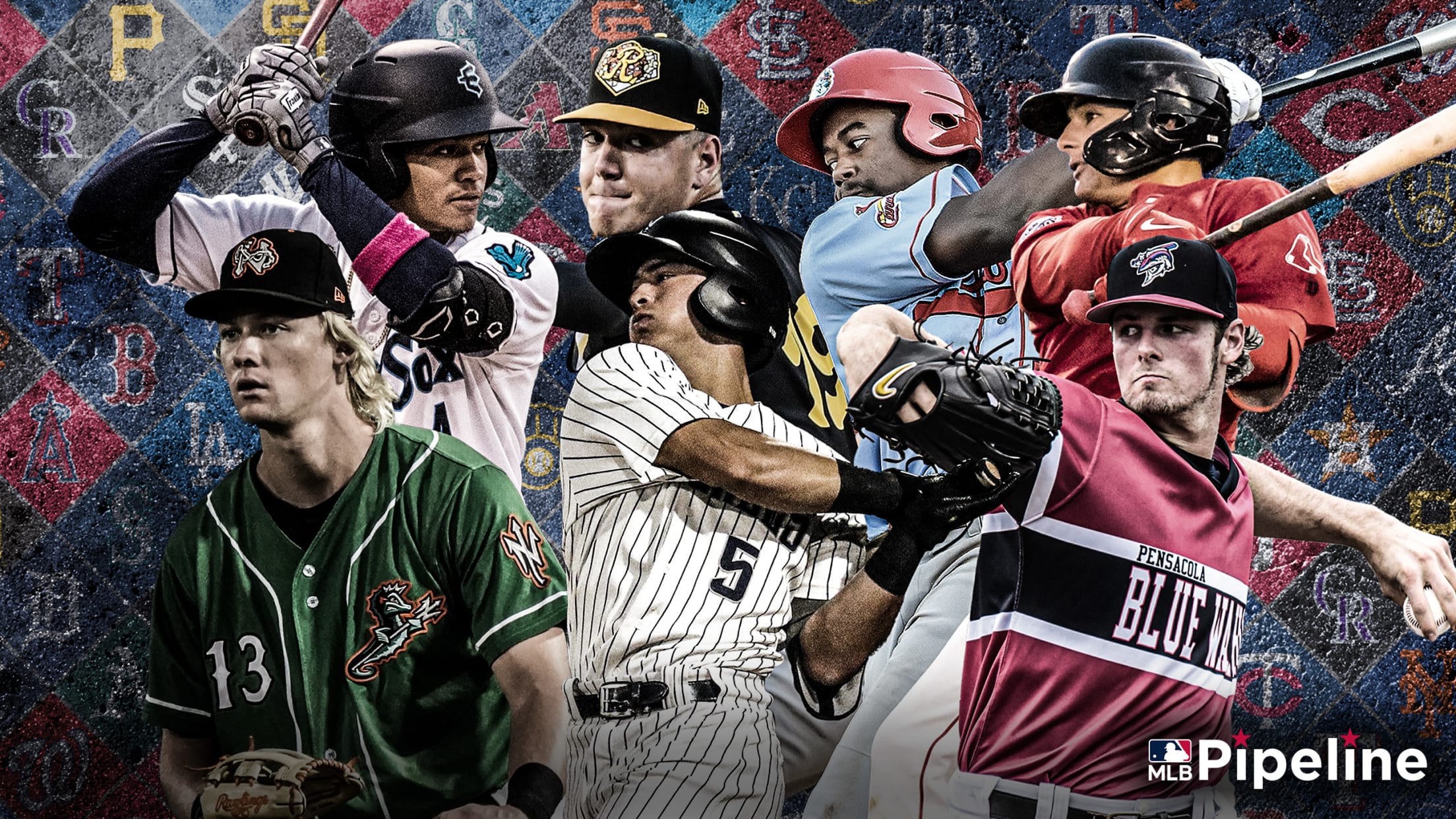 Breakouts are, by definition, unpredictable. Or they're meant to be, anyways. When the MLB Pipeline team set out to predict prospect breakouts for the 2021 season last January, we didn't expect to go a full 30-for-30. Indeed, half of the fun around prospect coverage is seeing who can beat expectations
Big Papi: Is DH a first-ballot Hall of Famer?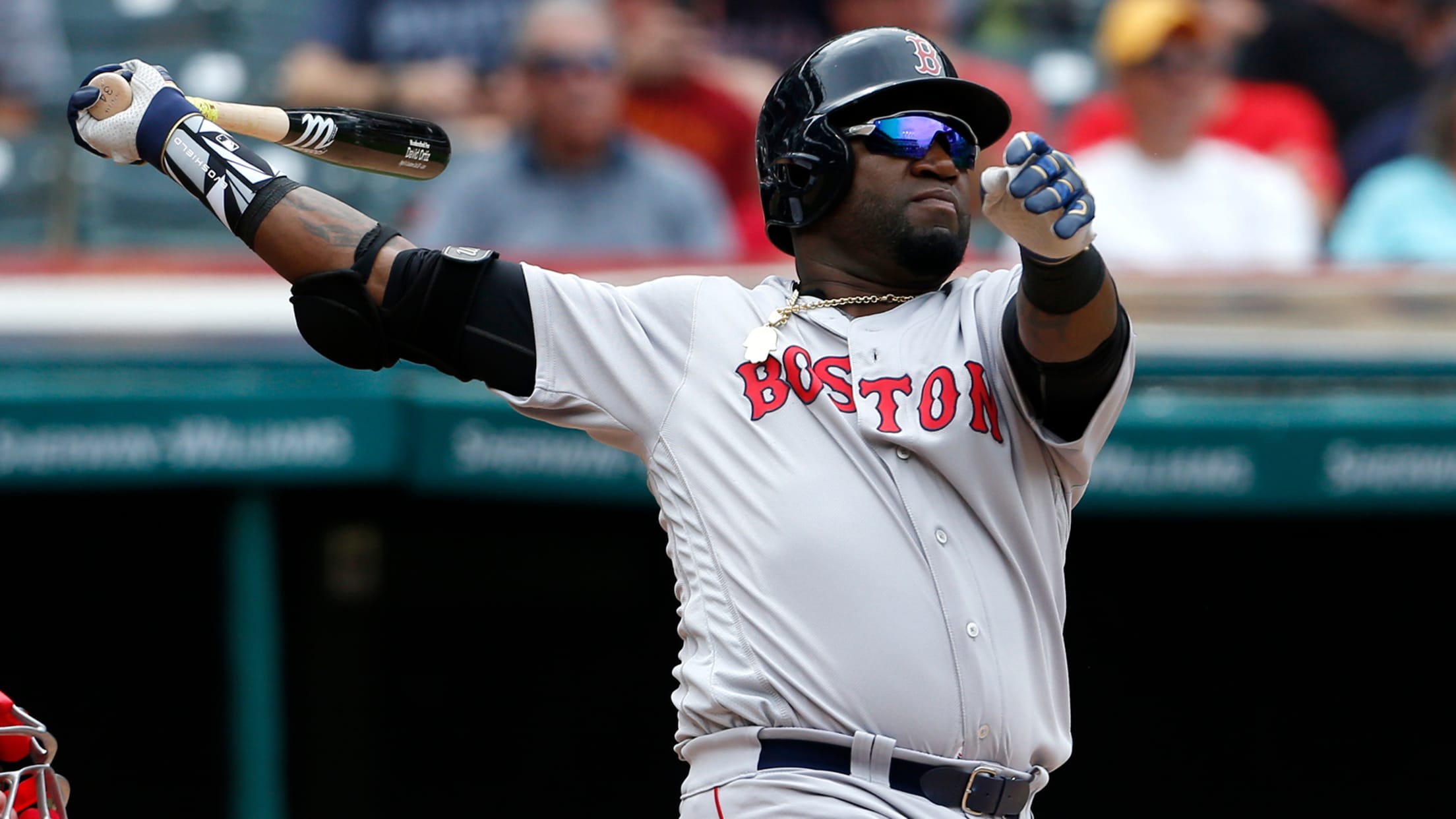 It's Hall of Fame season, and in a little over a month, we'll learn the fate of Red Sox legend David Ortiz, who retired after the 2016 season and appears on the ballot this year for the first time. A group of MLB.com reporters gathered to analyze the Hall of
Red Sox add 2 pitchers, pair of OFs as NRIs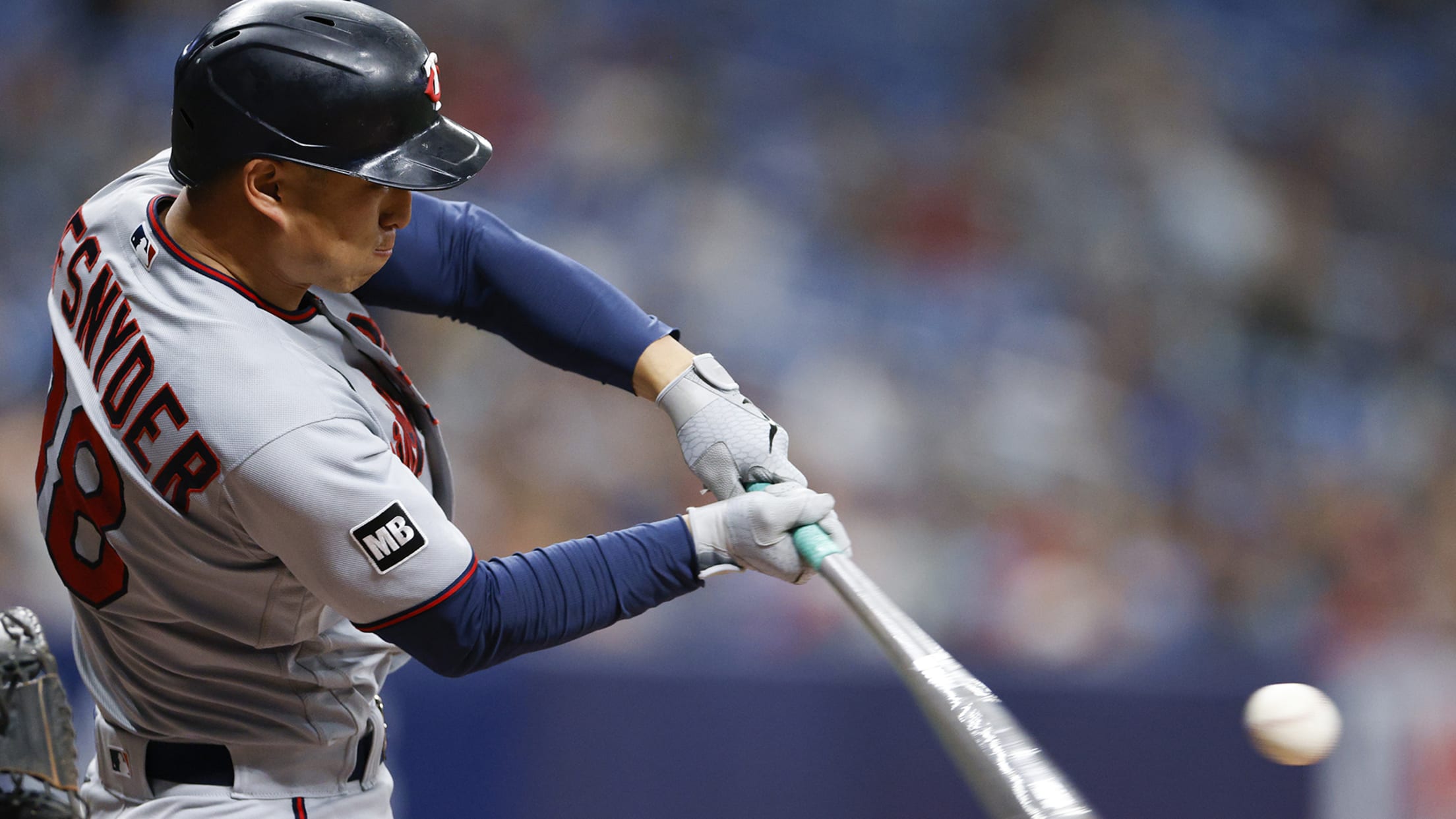 BOSTON — The Boston Red Sox have added four non-roster invitees to the team's 2022 Spring Training roster: pitchers Michael Feliz and Zack Kelly and outfielders Rob Refsnyder and Christin Stewart. Red Sox Chief Baseball Officer Chaim Bloom made the announcement on Tuesday. Michael Feliz, RHP – Feliz, 28, is