Eovaldi gets first win of the season as starter
Righty hopes to end season strong, carry momentum into 2020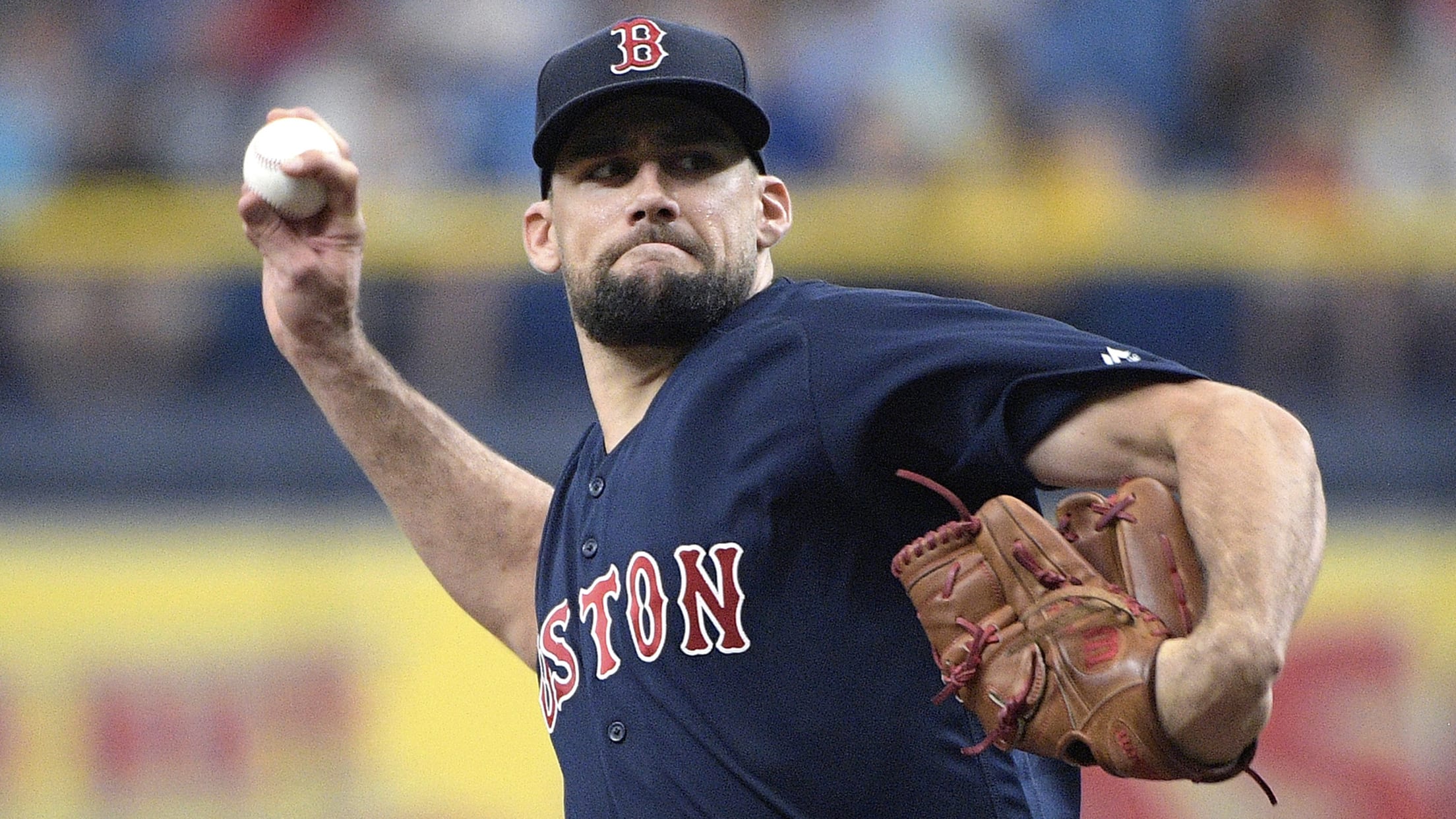 ST. PETERSBURG -- That was the Nathan Eovaldi the Red Sox have been looking for. Powerful and in control, the righty pitched Boston to a 7-4 victory over the postseason-hunting Rays on Sunday afternoon at Tropicana Field. • Box score This was Eovaldi's first win in the 11 starts he's
Price set to undergo wrist surgery on Thursday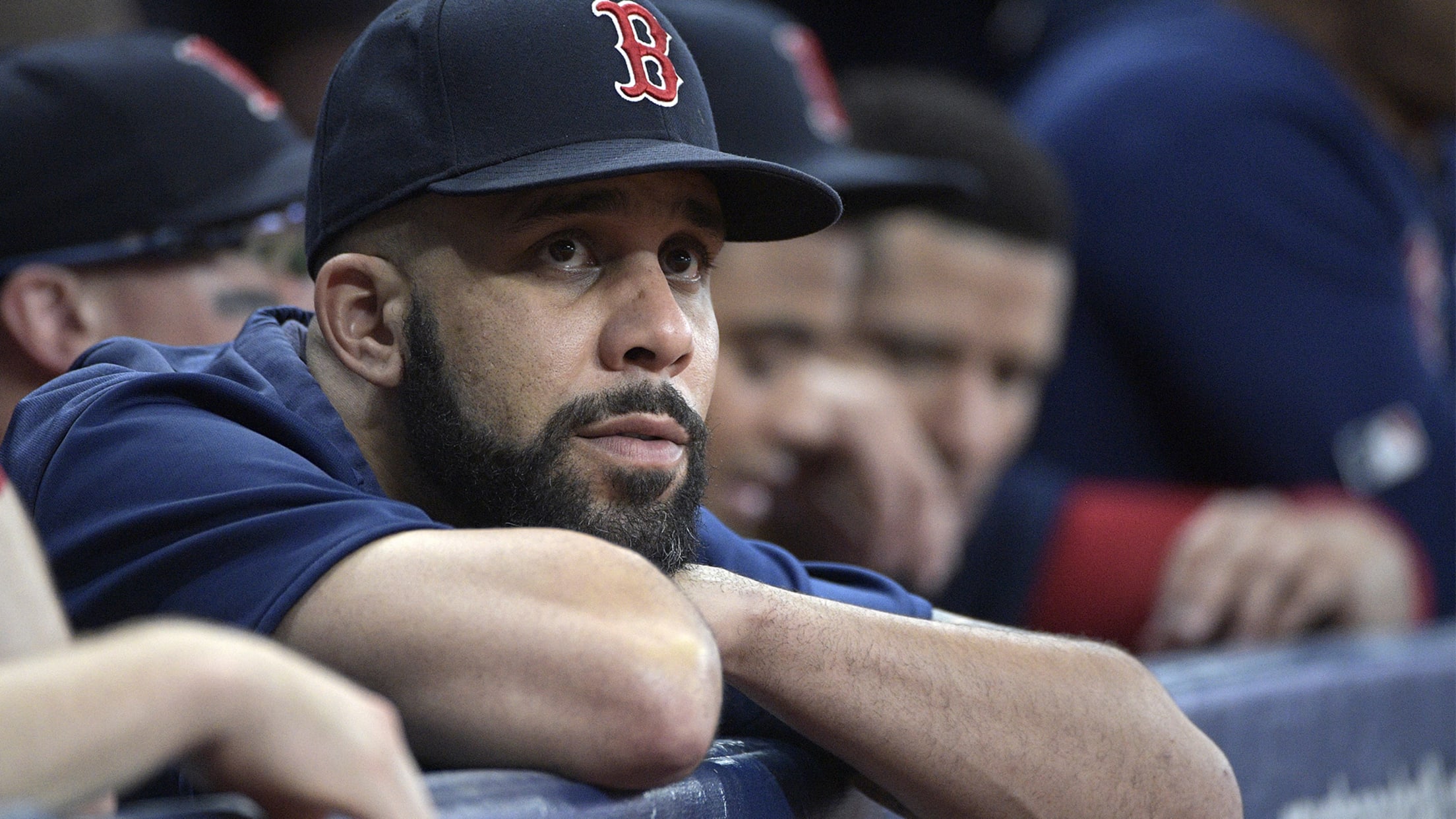 ST. PETERSBURG -- The discomfort David Price has dealt with in his left wrist for months should be completely gone by Spring Training. Red Sox manager Alex Cora announced Sunday that Price will have surgery on the problematic wrist on Thursday in Boston. Matt Liebman, a team physician and hand
Devers makes Red Sox history with 31st homer 
Budding star sets club record for home runs by a third baseman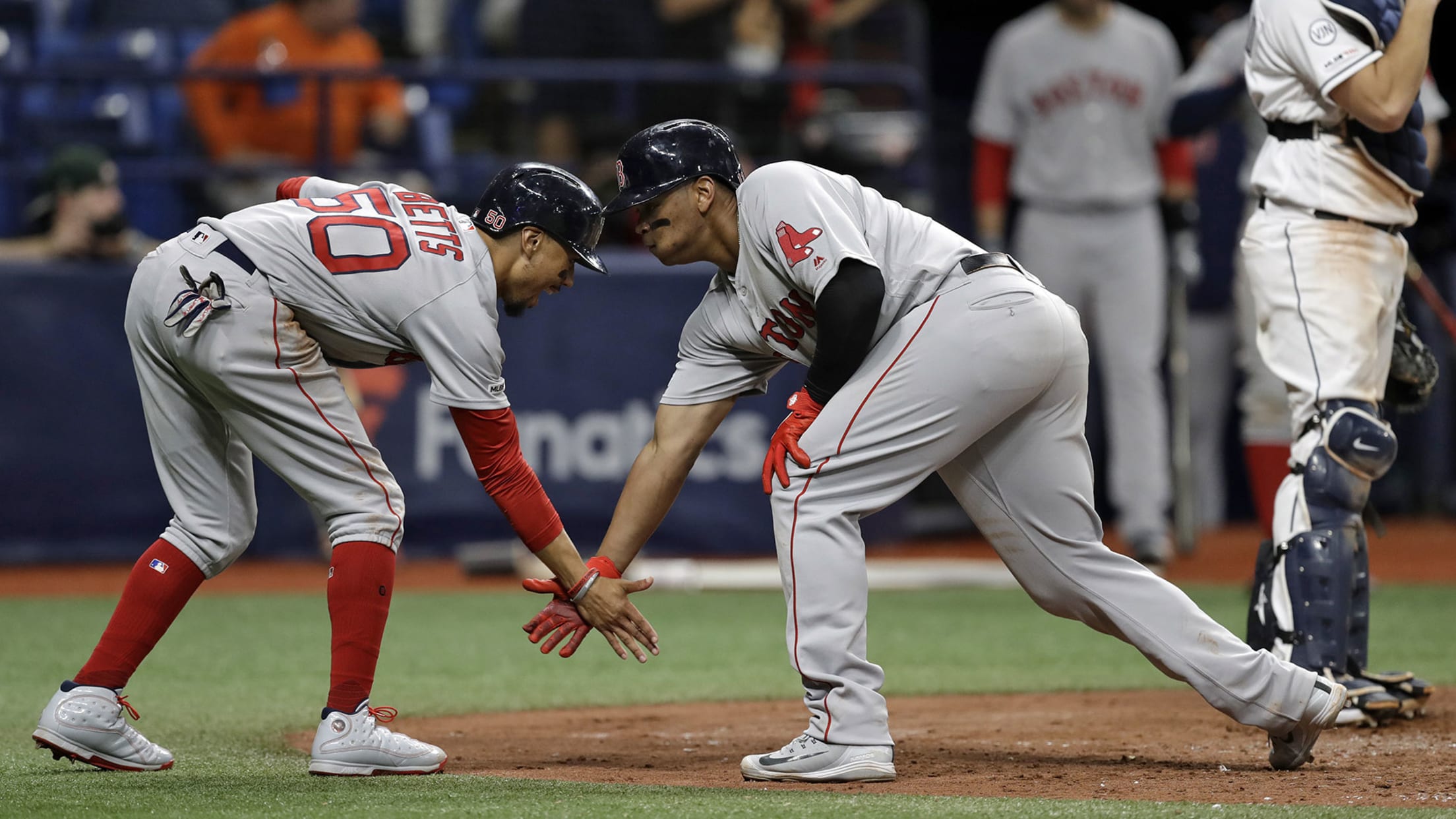 ST. PETERSBURG -- For 41 seasons, Butch Hobson held a little-known record in Red Sox history. All of 22 years old, Rafael Devers broke it on Saturday night at Tropicana Field when he smashed his 31st homer of the season, the most ever by a Boston third baseman. • Box
Cora: Year after 'a little bit different emotionally'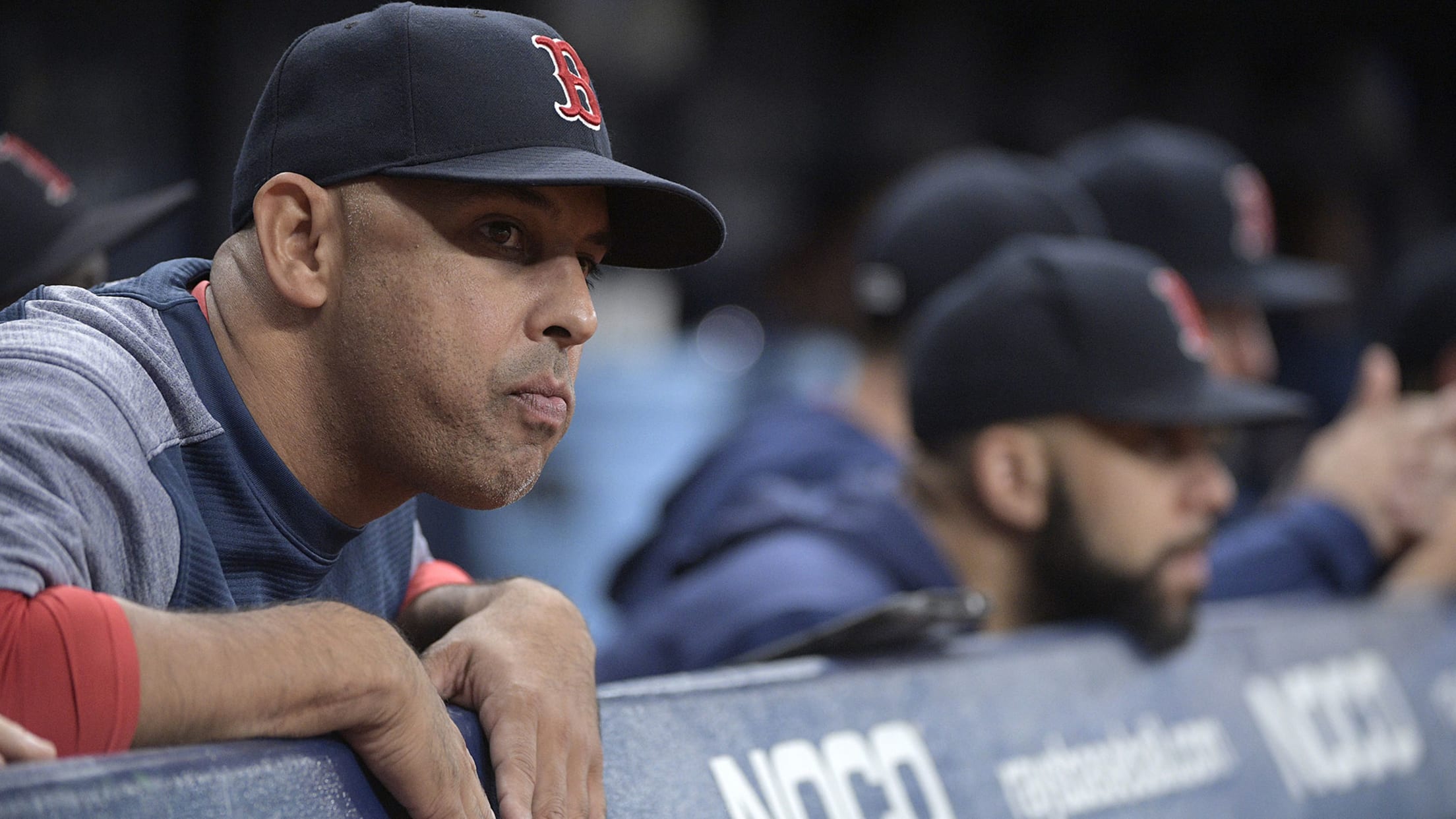 ST. PETERSBURG -- A day after the Red Sox were officially eliminated from postseason contention, manager Alex Cora dealt with the reality of many others who have been in his shoes in recent years. Forget about the fact that no team has repeated as World Series champions since the 2000
Sox 'disappointed' after postseason hopes end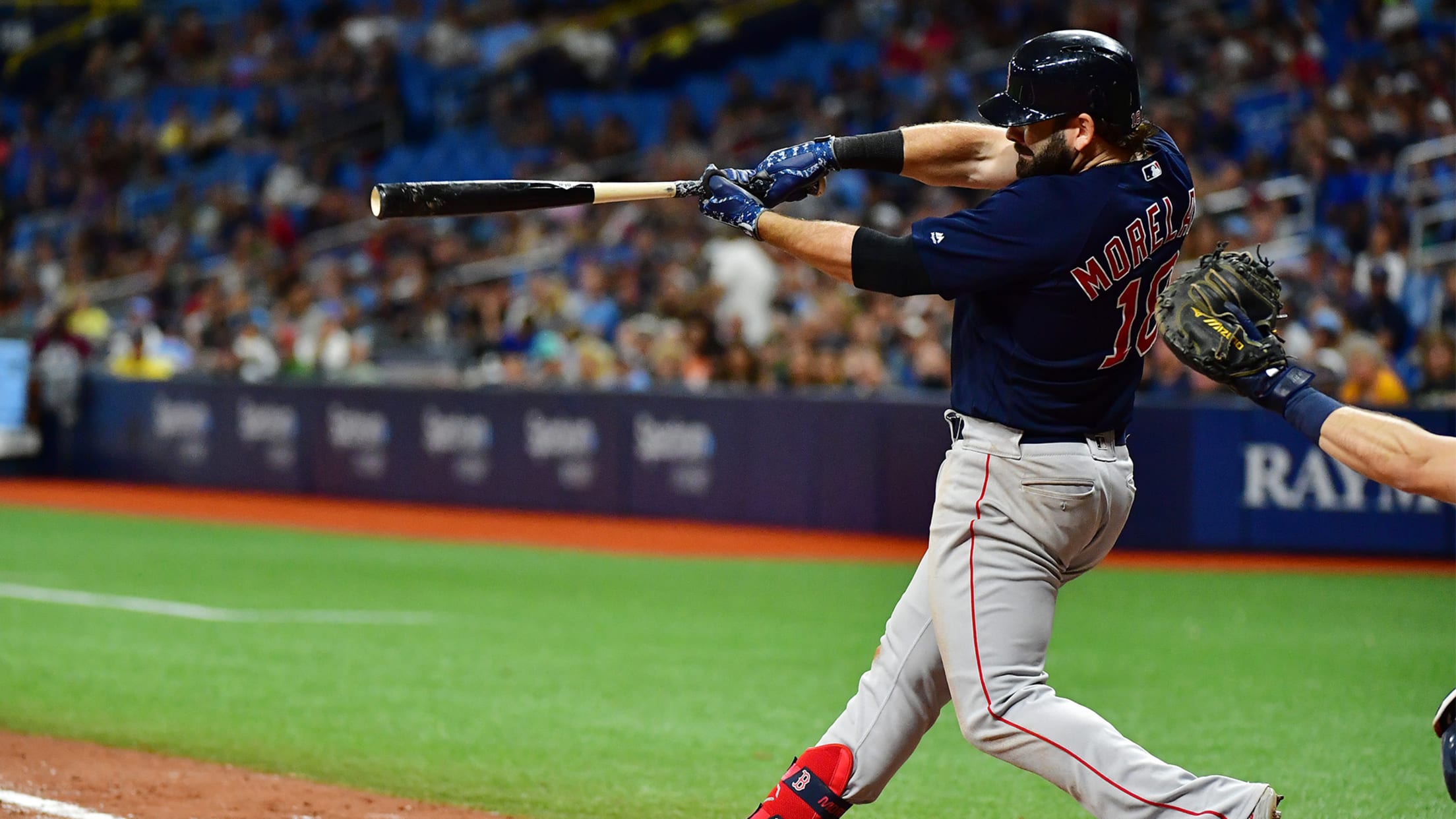 ST. PETERSBURG -- The Red Sox fought the good fight on Friday night, but in the end, Boston's playoff fate was out of its control. With the Indians' 5-2 win over the Phillies, the defending World Series champion Red Sox were officially eliminated from postseason contention despite a final push
Red Sox Arizona Fall League updates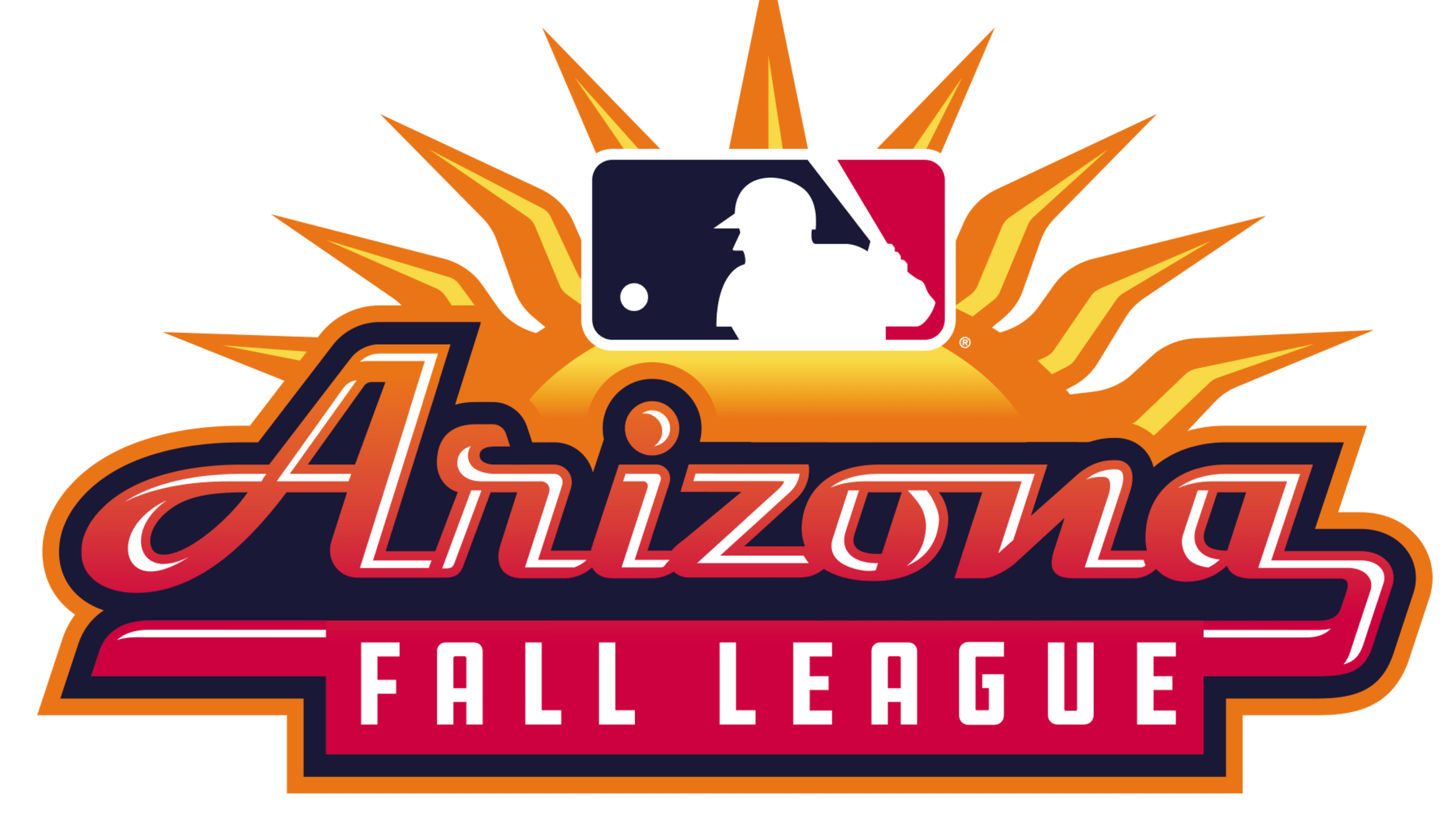 Seven Red Sox prospects are playing for the Peoria Javelinas in the 2019 Arizona Fall League: Right-hander Bryan Mata (No. 3), outfielder Jarren Duran (No. 4), right-hander Tanner Houck (No. 5), shortstop C.J. Chatham (No. 9), outfielder Marcus Wilson (No. 17), left-hander Yoan Aybar (No. 29) and left-hander Jhonathan Diaz.
Chavis most likely shut down, will play winter ball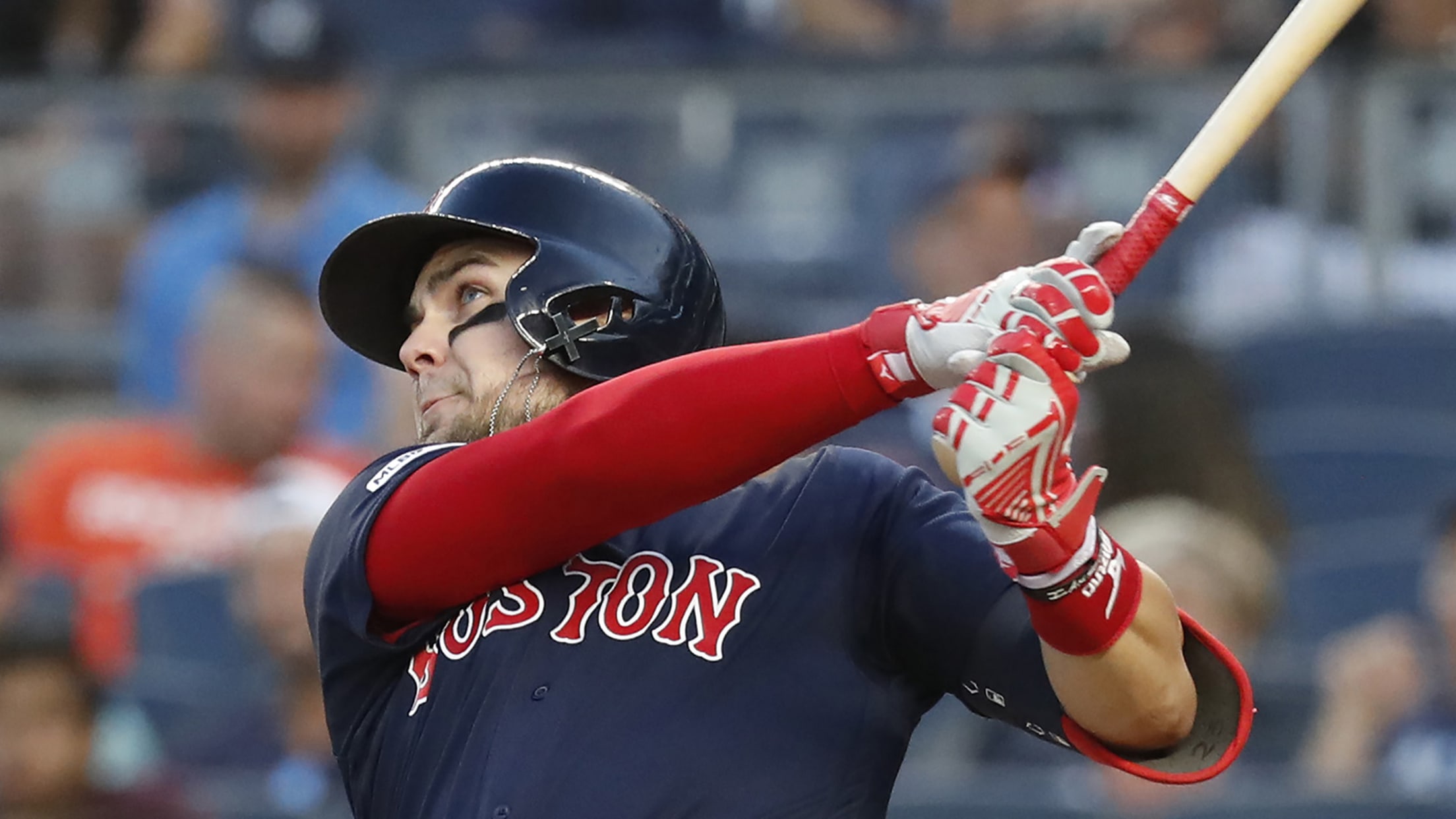 ST. PETERSBURG -- Michael Chavis' season appears over. Though there has yet to be an official announcement from the Red Sox, manager Alex Cora said Thursday that his talented rookie was headed for winter ball in Puerto Rico. The original plan was for Chavis to travel with the team to
Here is every MLB team's best rookie in 2019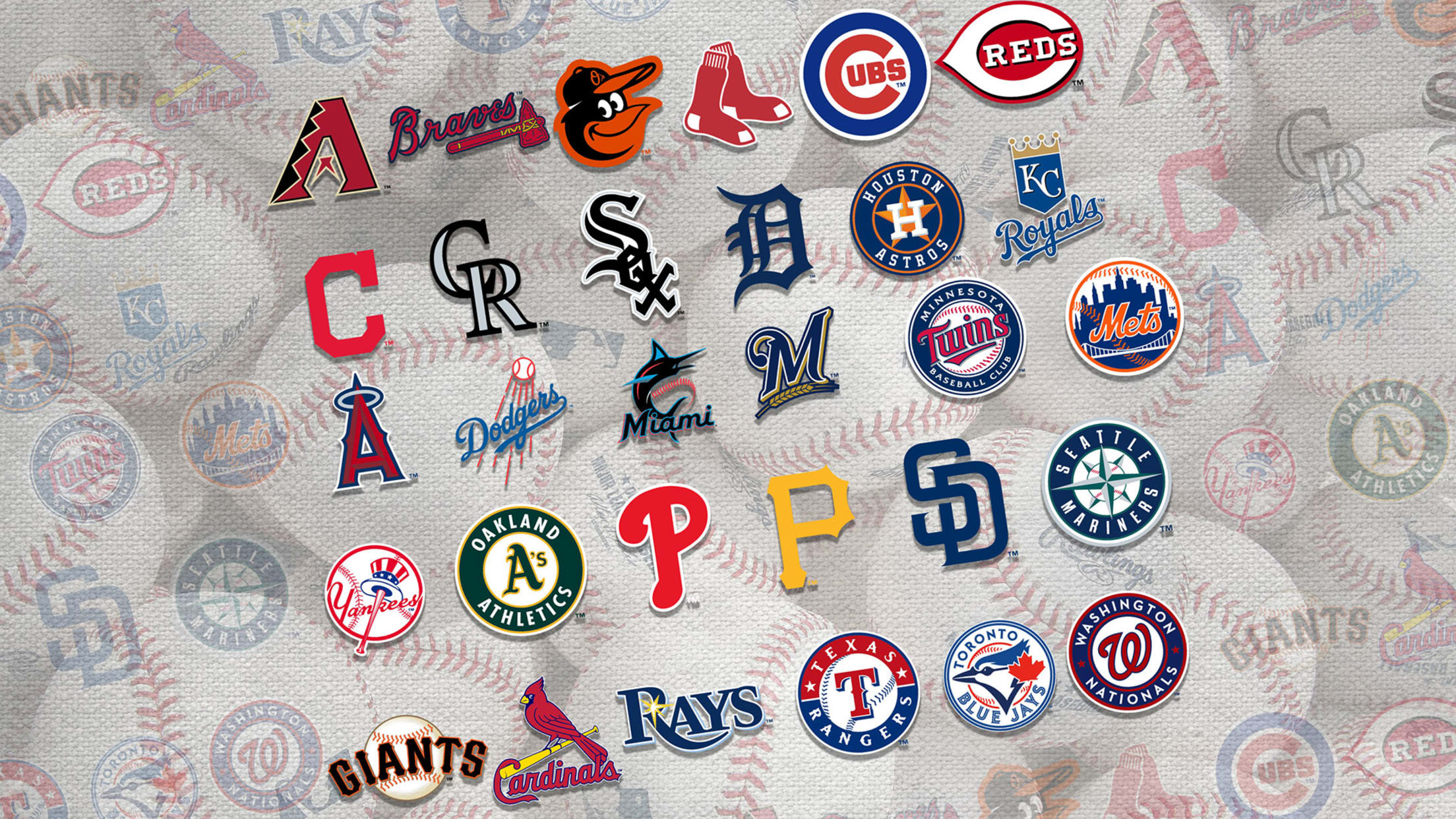 It has been an incredible season for rookie talent, with first-year players across the Majors hitting the ground running after making the jump to baseball's highest level. According to MLB.com's 30 beat writers, here is every team's most valuable rookie in 2019. (Players' 2019 seasonal ages listed.)
E-Rod gets 18th W, nearing 3 career milestones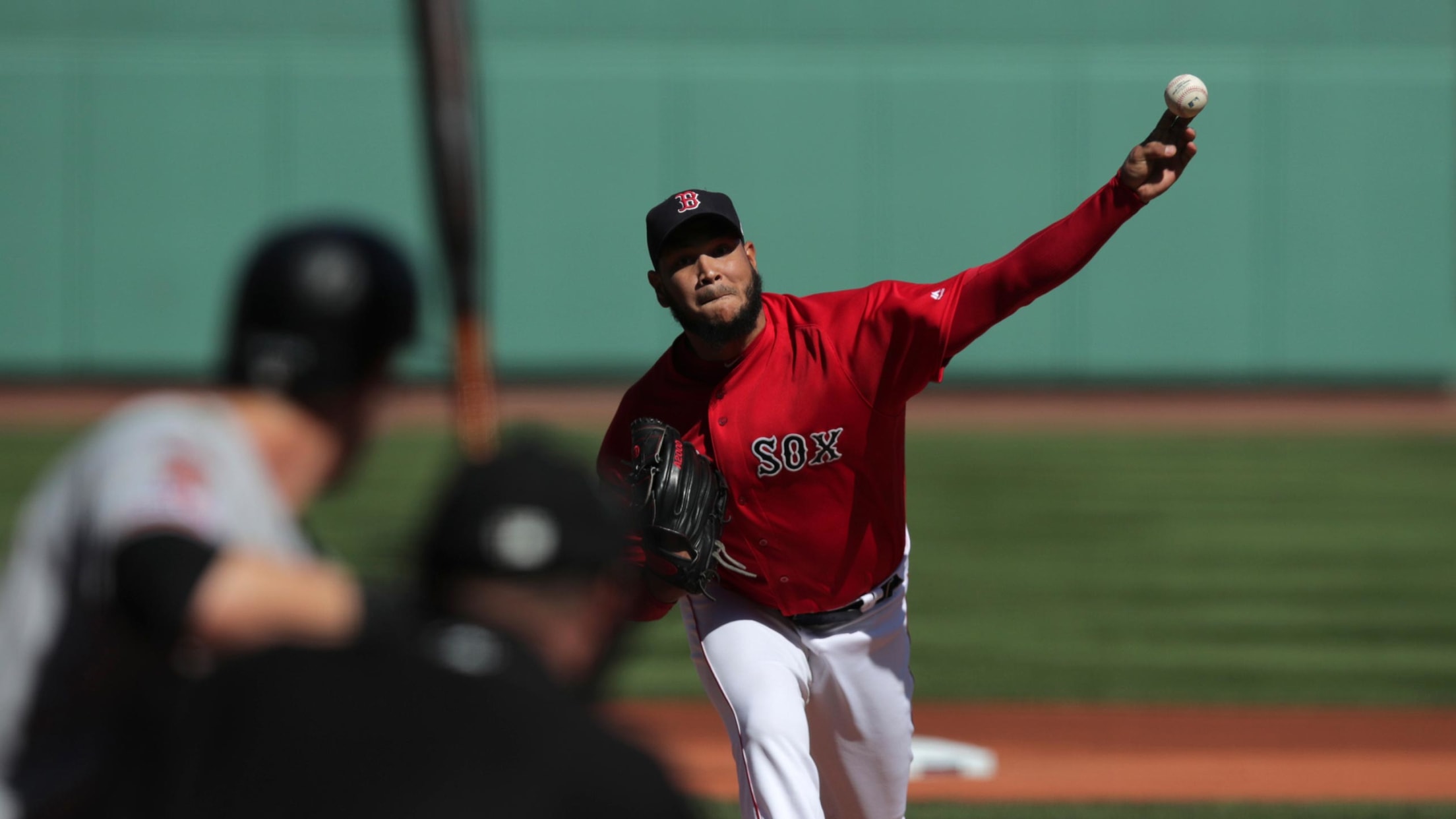 BOSTON -- The official elimination of the Red Sox from postseason contention could come as soon as Friday, but it didn't happen on Eduardo Rodriguez's watch, and that was only fitting. The lefty has been the one exceptional piece of Boston's starting rotation all season, and that was again the
Pipeline names Red Sox Prospects of the Year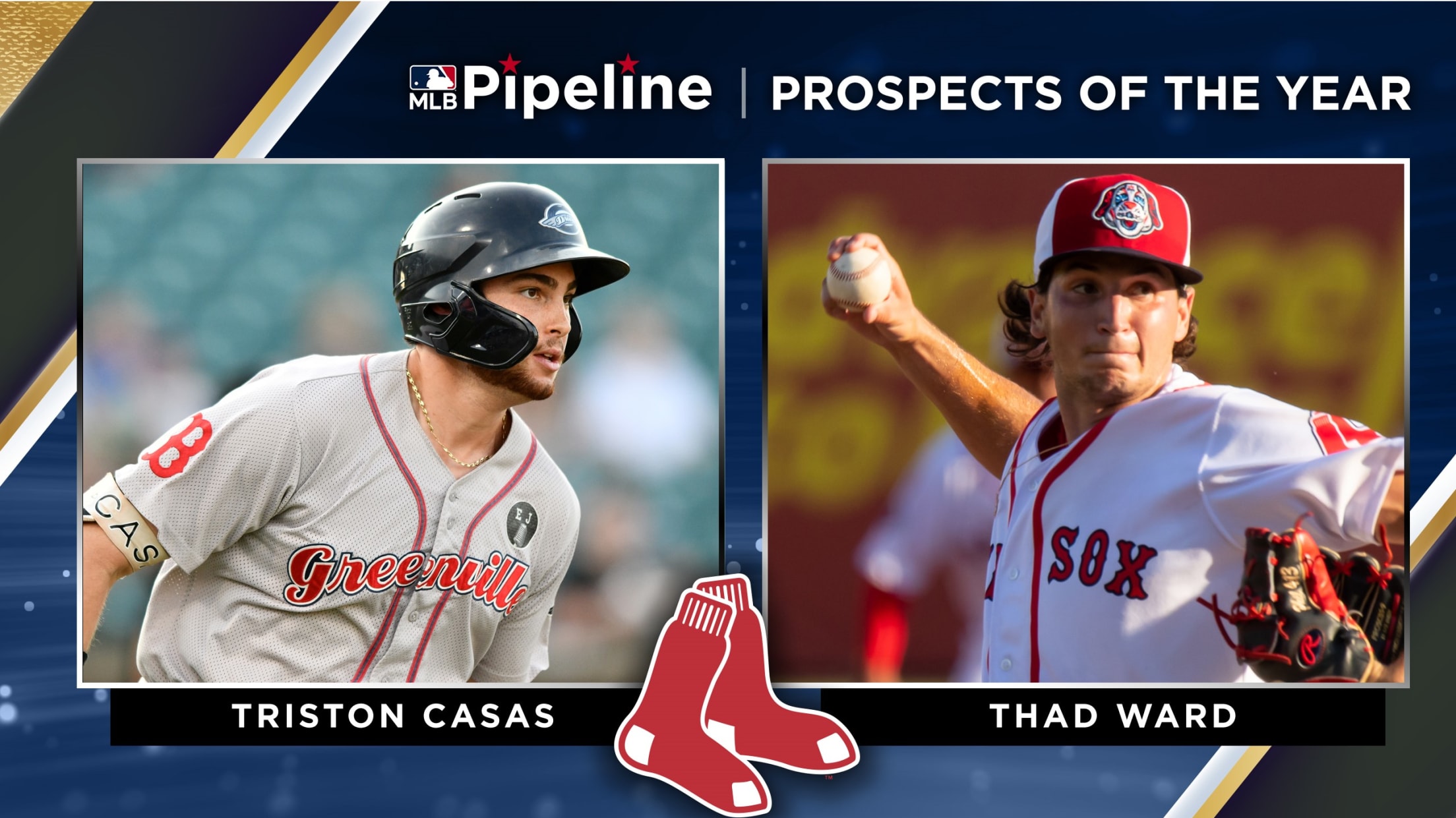 BOSTON -- Just 19 years old, left-handed-hitting slugger Triston Casas has an approach so sound that it propelled him to being voted the Hitting Prospect of the Year for the Red Sox by MLB Pipeline. Righty Thad Ward is Pipeline's selection as the organization's Pitching Prospect of the Year thanks
30 AFL sleeper prospects -- 1 for each team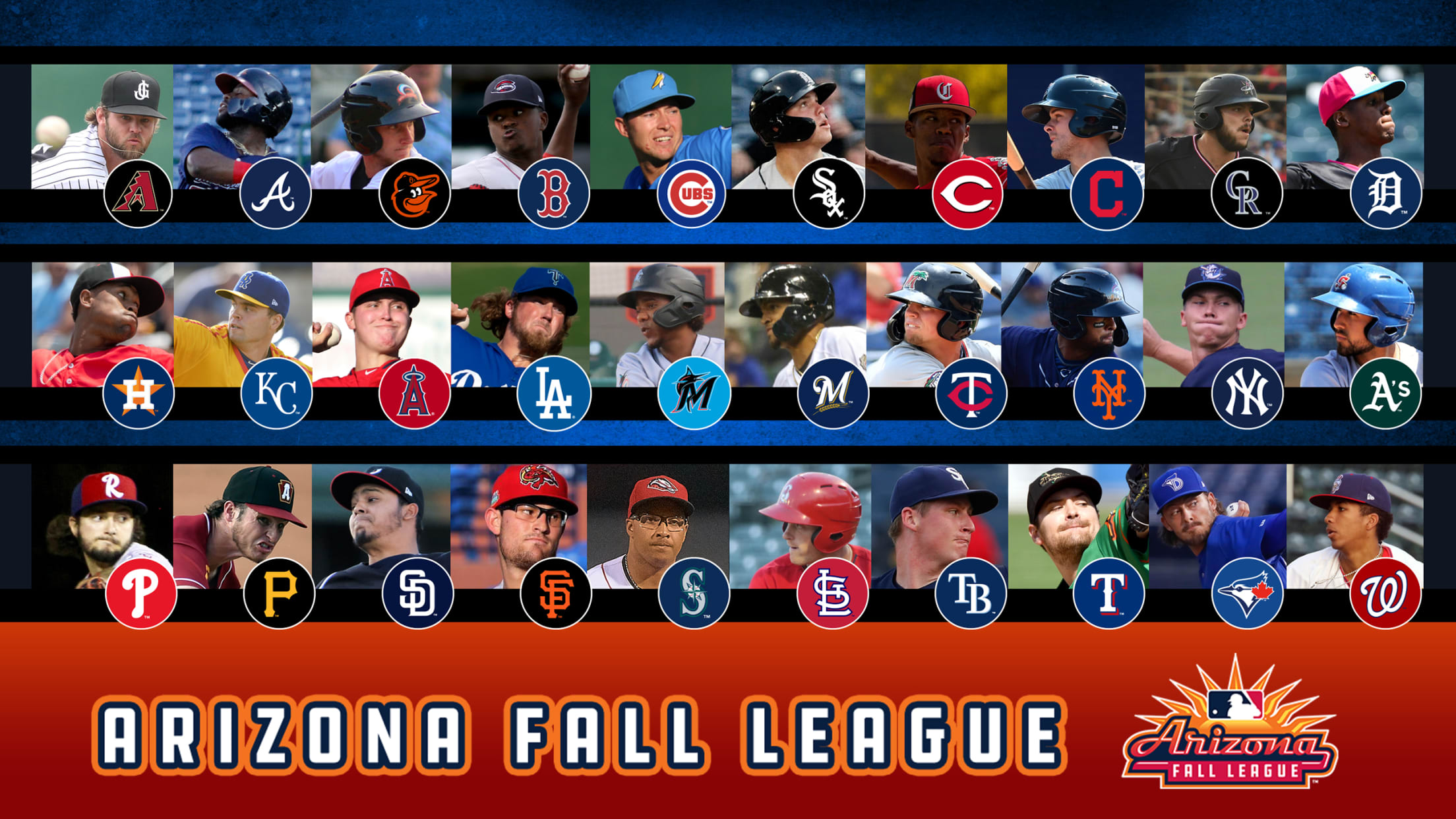 The Arizona Fall League annually showcases many of baseball's top prospects. Gleyber Torres, Ronald Acuña and Keston Hiura have won the last three MVP awards as a prelude to big league success, and other recent participants include Cody Bellinger, Vladimir Guerrero Jr. and Victor Robles. • Arizona Fall League rosters
Devers joins rare 50 doubles, 30 homers club
Red Sox third baseman, Bogaerts become first MLB teammates to achieve feat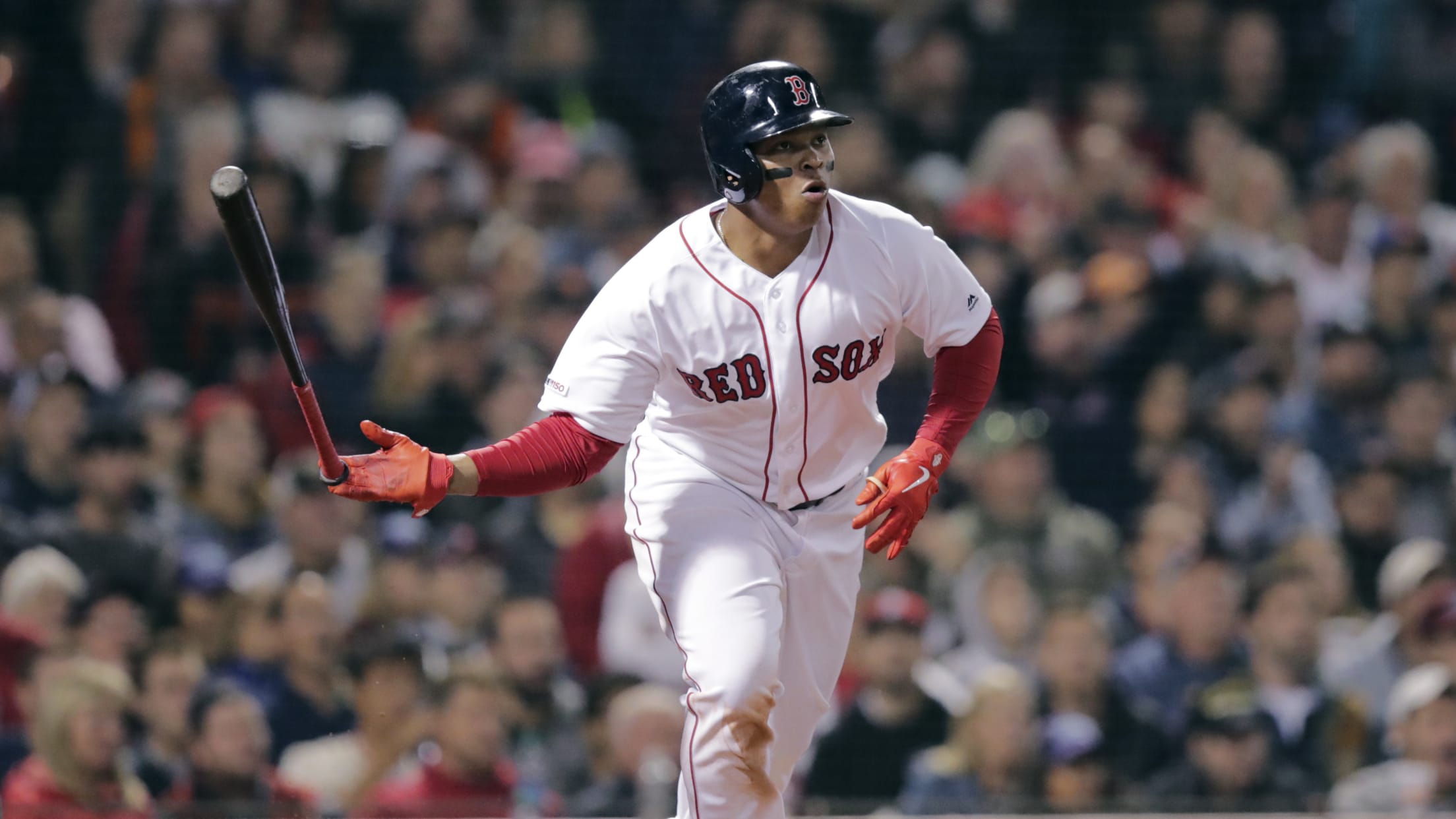 BOSTON -- Though Boston did not get a hit until the sixth inning on Wednesday night, Rafael Devers made it a special one, sending a 3-2 offering from Jeff Samardzija over the right-field wall for his 30th home run of the season -- and with it, achieving a lengthy list
Carl Yastrzemski throws first pitch to grandson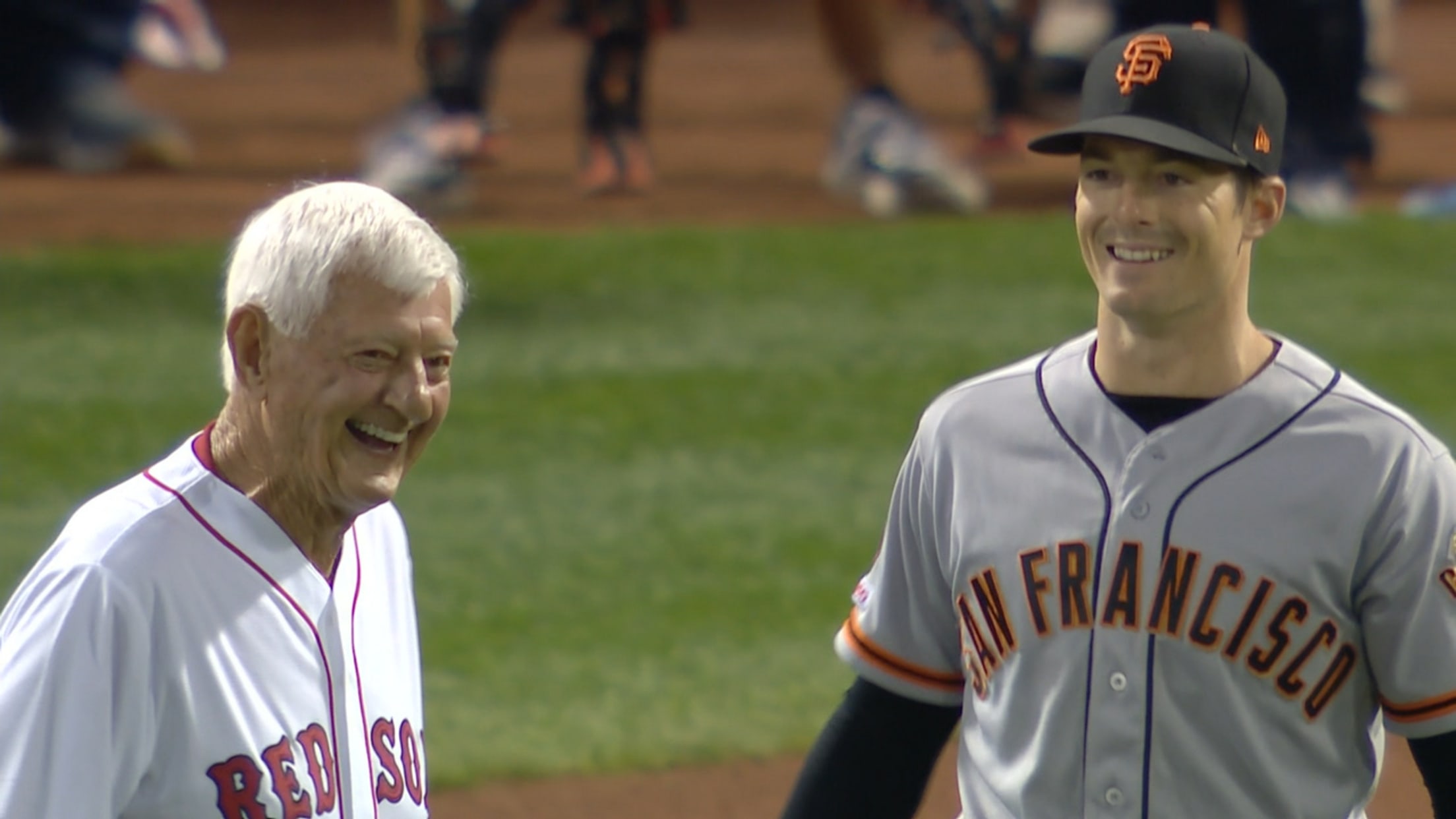 BOSTON -- The historical moments continued on Wednesday night when baseball legend Carl Yastrzemski threw out the ceremonial first pitch to his grandson, Giants outfielder Mike Yastrzemski, in front of a captivated crowd at Fenway Park. Carl, who played his entire 23-year Hall of Fame career in Boston, emerged from
Price out for rest of season with cyst in wrist
J.D., Mookie on mend; Travis undergoes concussion protocol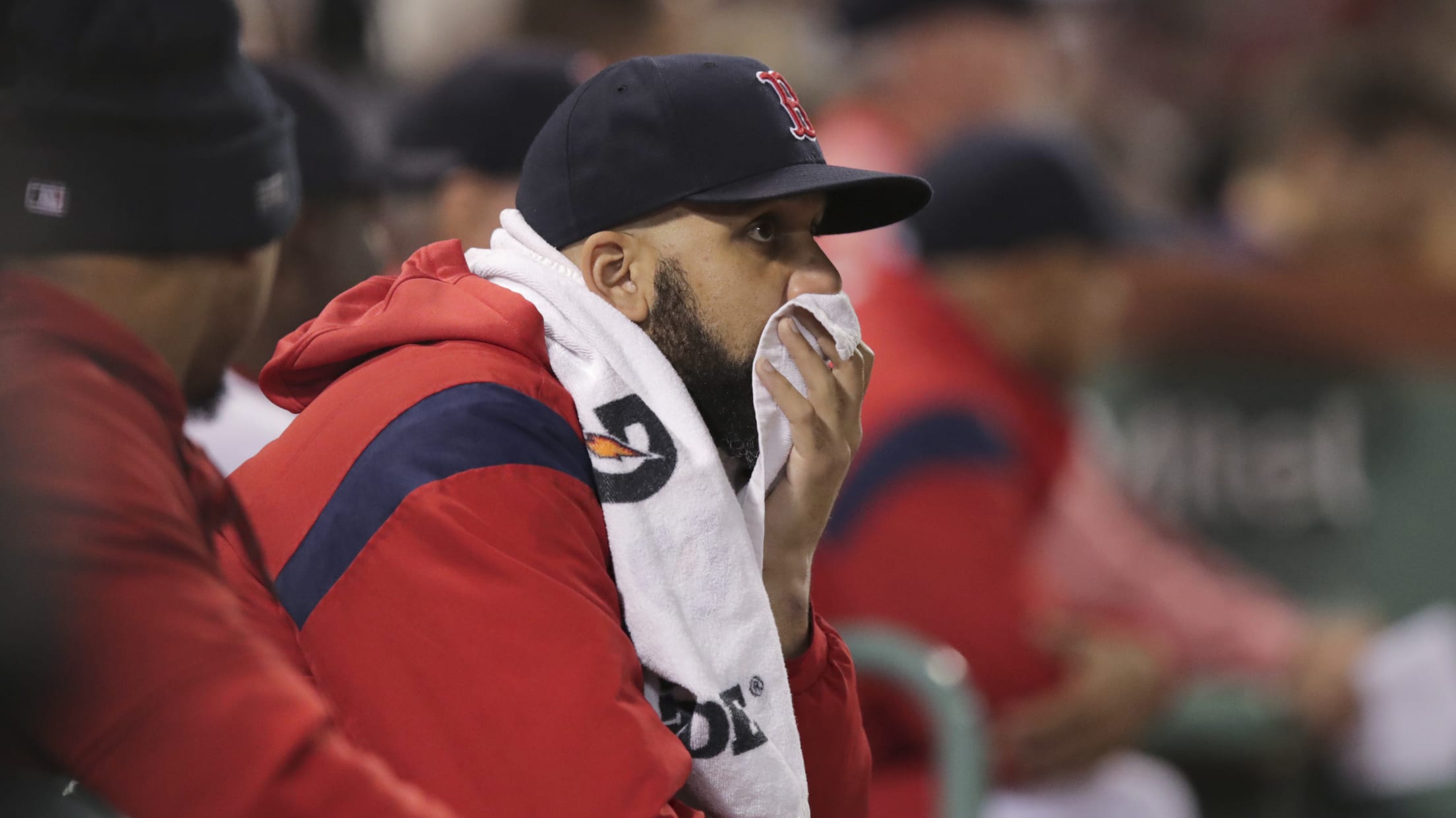 BOSTON -- The Red Sox rotation took another blow on Wednesday, as manager Alex Cora announced prior to his club's game against the Giants that David Price would be shut down for the remainder of the season due to a cyst in his left wrist. "We're going to see what's
After Yaz reunion, Mike homers in Fenway debut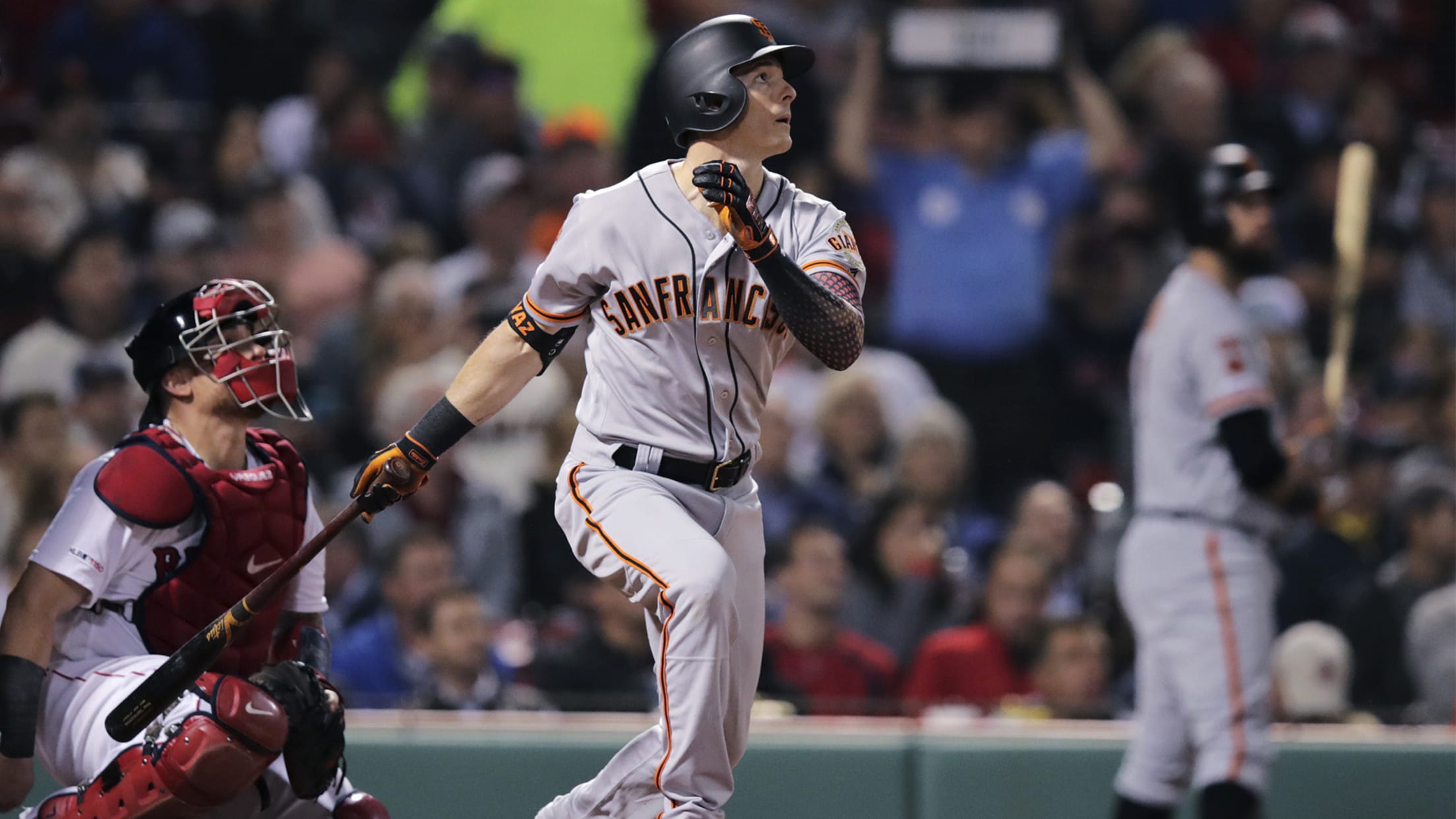 BOSTON -- Mike Yastrzemski stepped up to the plate at Fenway Park where his grandfather, Carl, had belted 237 homers over his 23-year historic career. Amid the loud ovations in the stands, a fan repeatedly yelled out to the Giants' leadoff batter, "Hit a home run! Hit a home run!"
The 10 best individual seasons this decade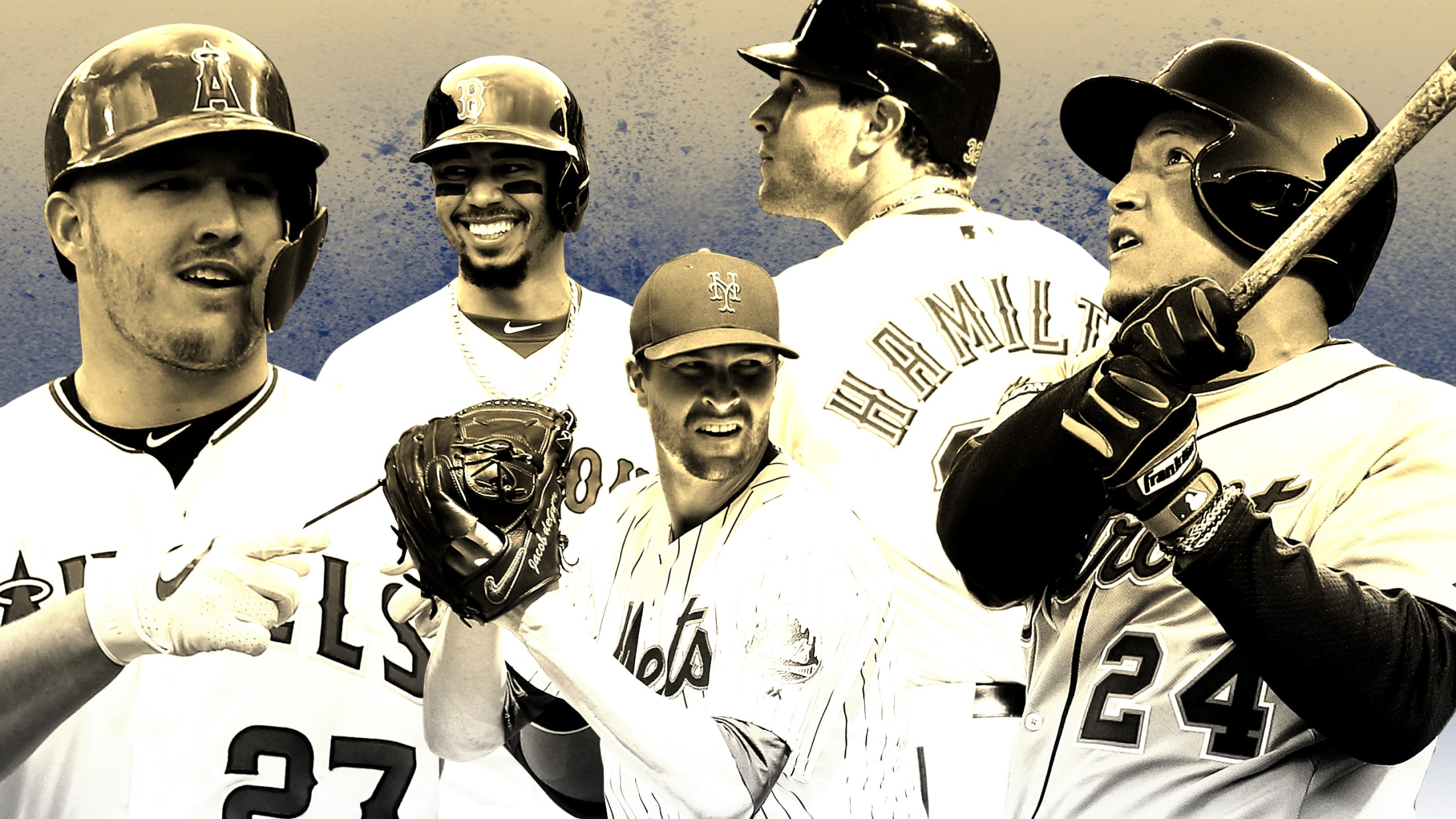 Will Leitch's series on the Data Decade, closing out this remarkable decade in the year of baseball, runs every other week. Today we look at the best individual seasons of the decade. Every player wants that one season, that one perfect season, when everything falls exactly right. It's easier to
Eovaldi's performance lacking in 15-inning loss
BOSTON -- Long before the comeback and then the early-morning letdown, another recurring theme developed for the Red Sox, and it's not a good one. Nathan Eovaldi again couldn't settle into a groove. The hard-throwing righty was touched up for seven hits and five runs over four innings against the
Top prospects underway in Arizona Fall League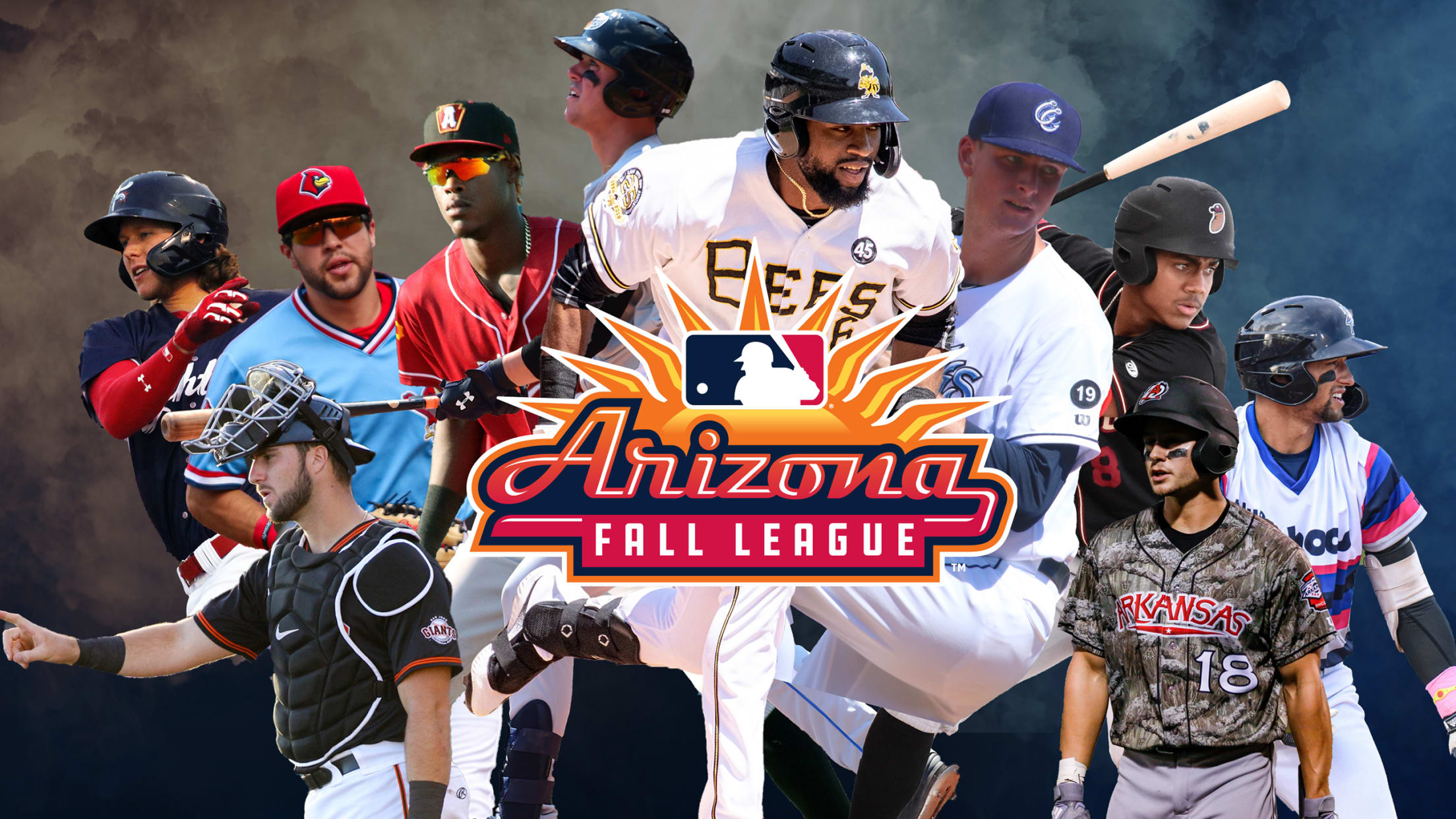 For nearly three decades, the Arizona Fall League has had a very simple mission: Help finish the development process by getting Minor League prospects ready for the big leagues. That process began again on Wednesday night as the 28th season of the AFL got underway with games in Glendale, Mesa
J.D., Travis leave game with injuries
Slugger with left groin tightness, utility man hit in head by throw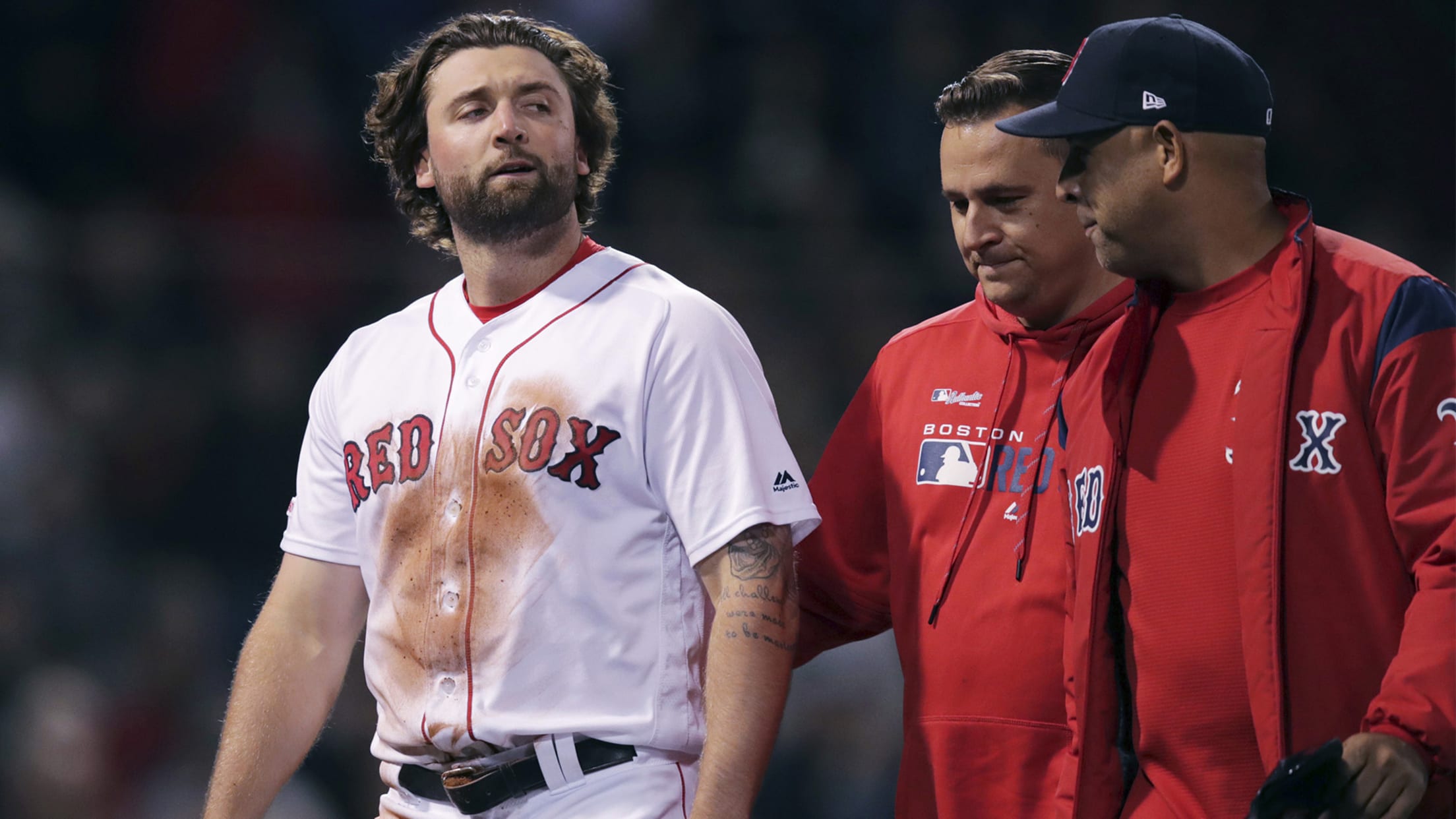 BOSTON -- Already without Mookie Betts (left foot inflammation), the Red Sox lost another star hitter in Tuesday's 7-6, 15-inning loss to the Giants when DH J.D. Martinez exited with tightness in his left groin in the bottom of the sixth inning. And the man who pinch-hit for Martinez --
Papi: 'At some point, I started losing hope'
Beloved Boston slugger details experience of three-month recovery from shooting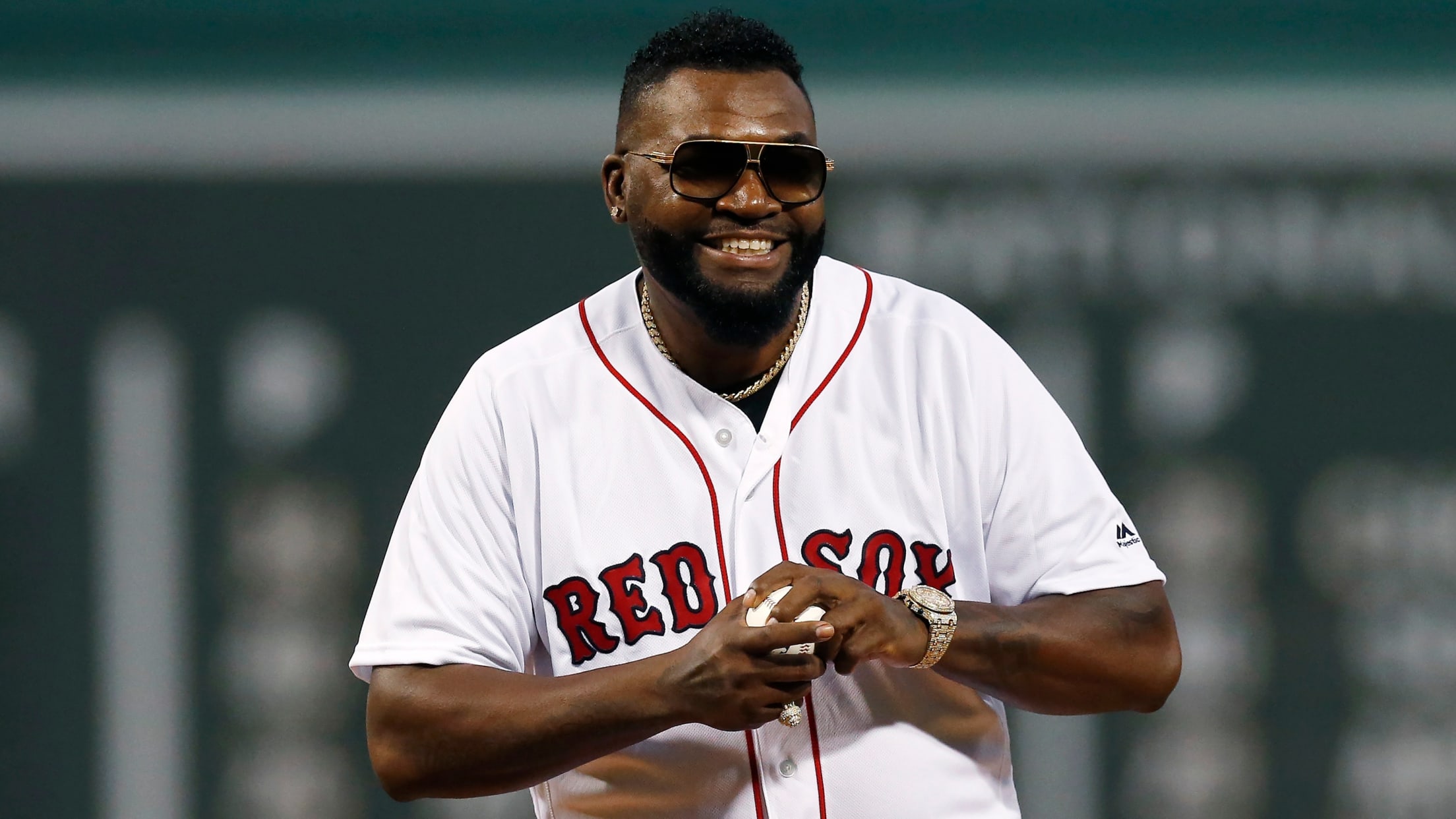 BOSTON -- As David Ortiz held court Monday afternoon with two reporters who covered his entire playing career with the Red Sox, he looked like the Big Papi of old. He moved without pain. He laughed easily. He communicated freely even after discussing his harrowing experience over the past three
Vazquez, Red Sox still have a lot to show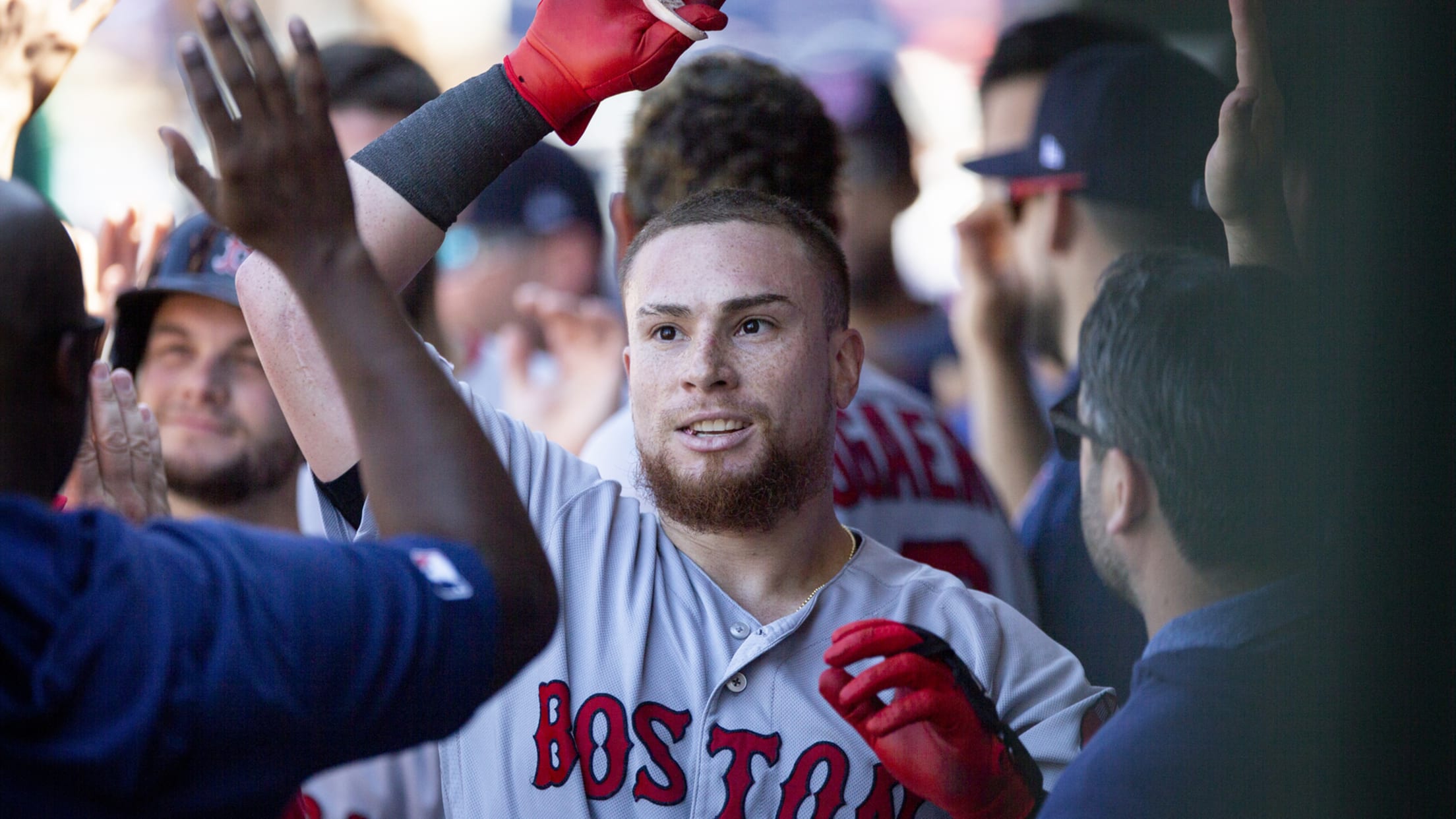 PHILADELPHIA -- Red Sox manager Alex Cora acknowledged that he likely would have handled multiple things differently during this weekend's series against the Phillies at Citizens Bank Park had his club still been in postseason contention. He may have used his bench differently in the later innings of Saturday's victory.
E-Rod fans 12 in pursuit of 20 wins
Lefty allows just one run over 105 pitches in Interleague outing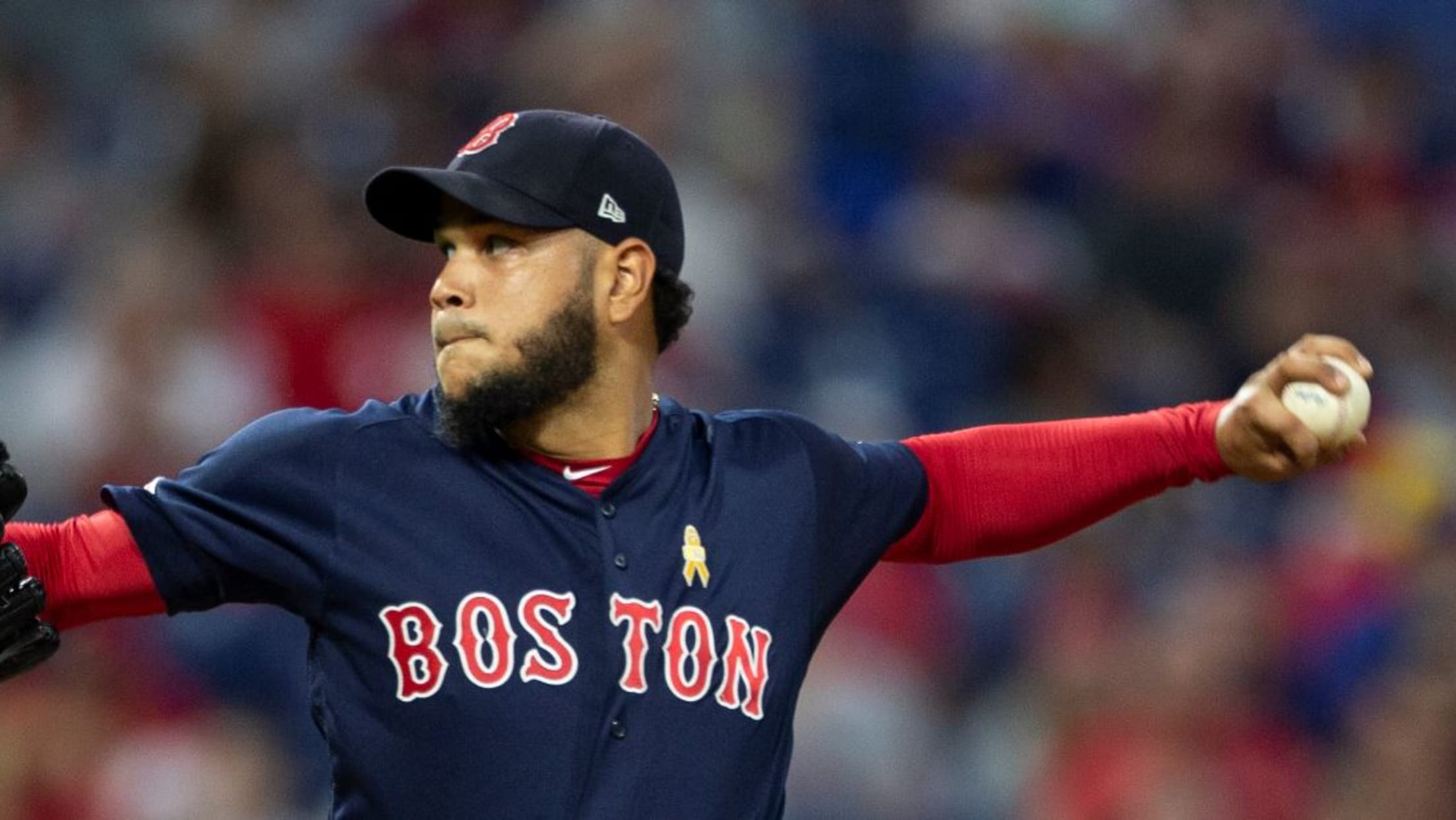 PHILADELPHIA -- A pitcher winning 20 games may not mean as much to some as it used to, but Eduardo Rodriguez's outing in Saturday's 2-1 victory over the Phillies at Citizens Bank Park epitomized why it's a feat still cherished by many within Major League clubhouses. "A lot of people
These players are better than the '19 numbers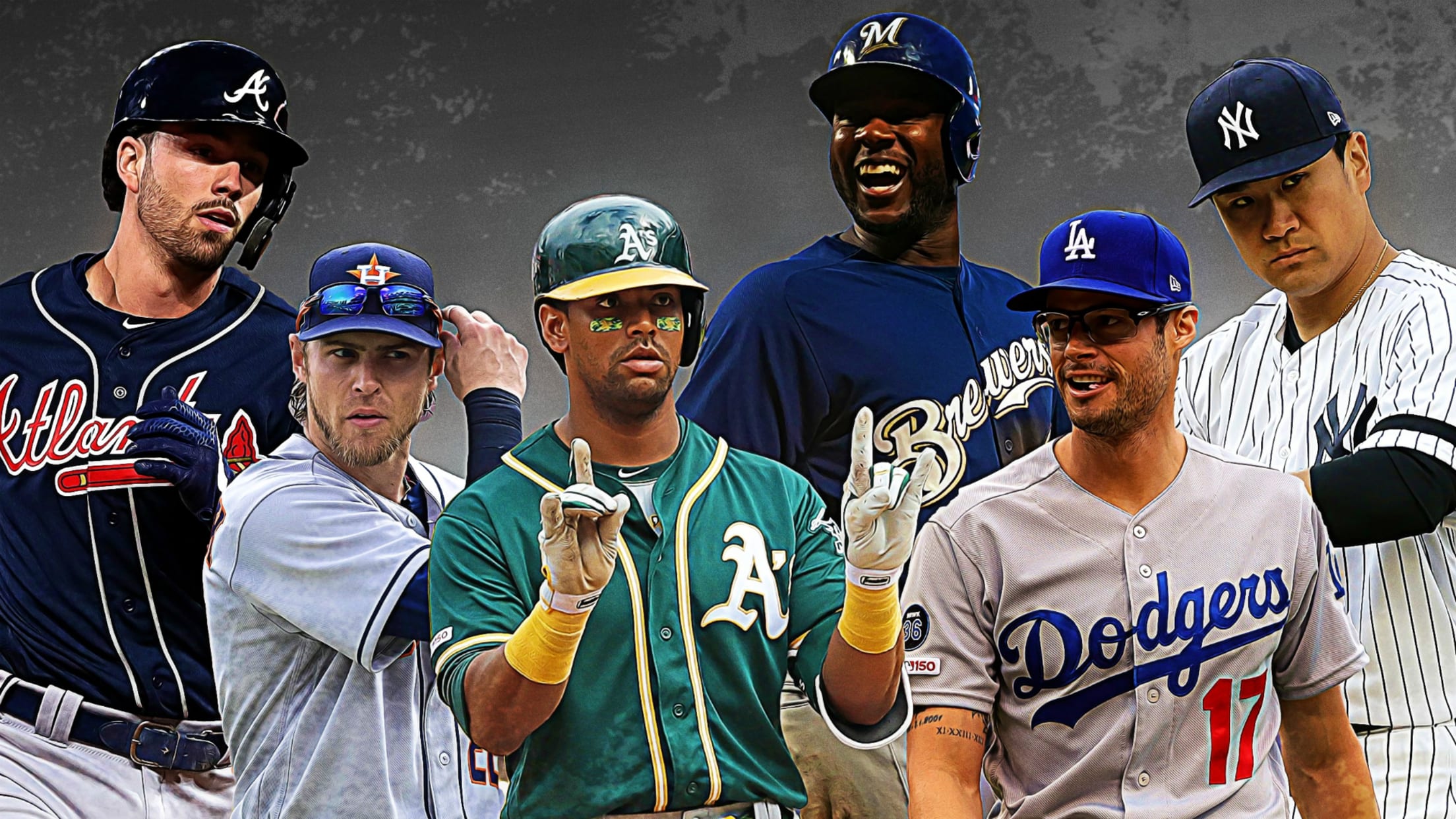 You know who the stars on each team are. You can see it from their stats, from leaderboards, from the jerseys on everyone's backs in the stands. But that can't tell you everything. Some guys are more than just their surface stats. So today we look at the players on