E-Rod tests positive, may not start Opening Day
No. 3 prospect Dalbec also has COVID-19, bringing Sox's cases to 4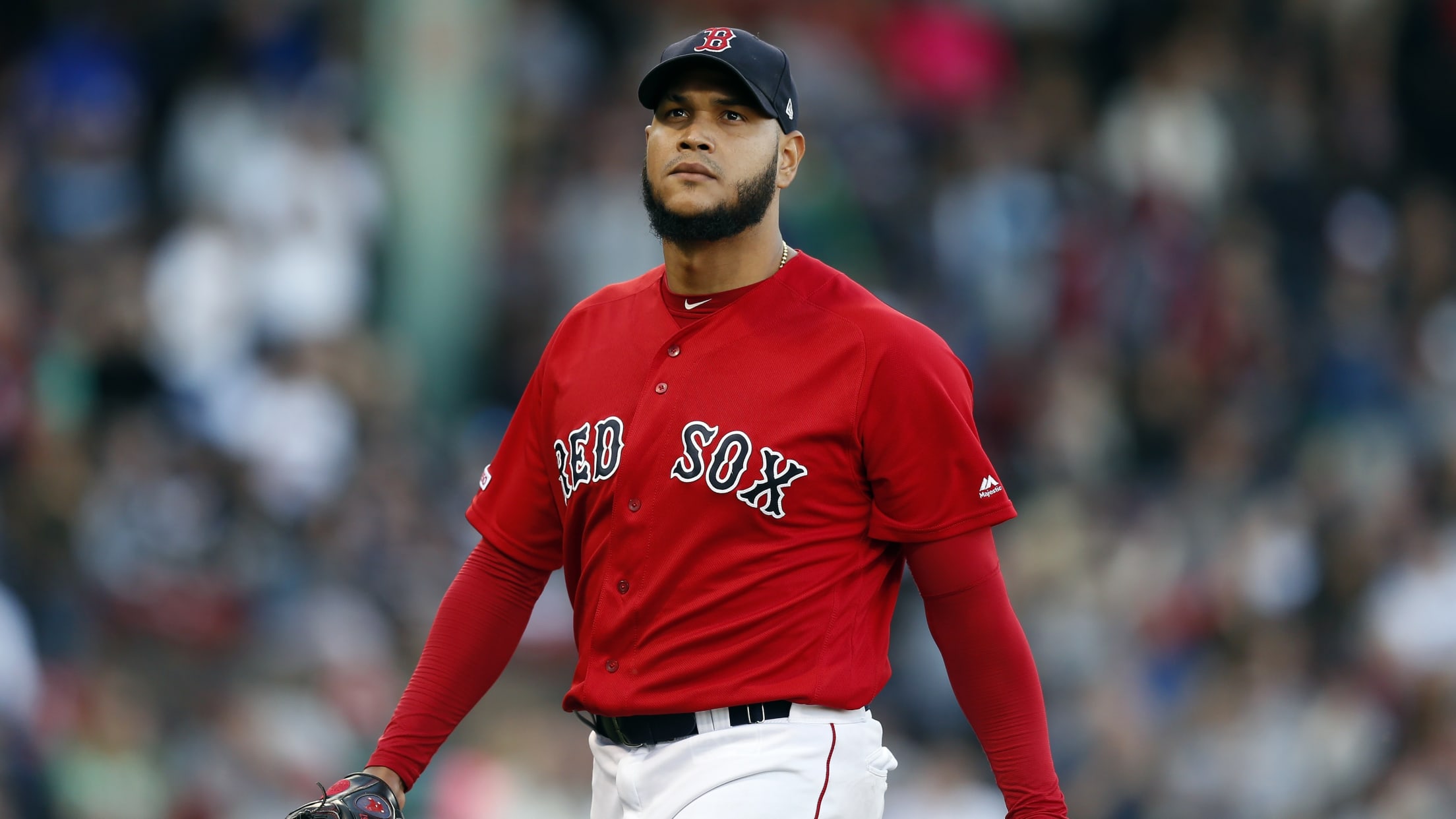 BOSTON -- Red Sox lefty Eduardo Rodriguez had been expected to get the reward of pitching on Opening Day after winning 19 games last season. But it is now questionable at best that the ace will be ready for the start of the 2020 season, as manager Ron Roenicke revealed
Red Sox agree to terms with No. 17 pick Yorke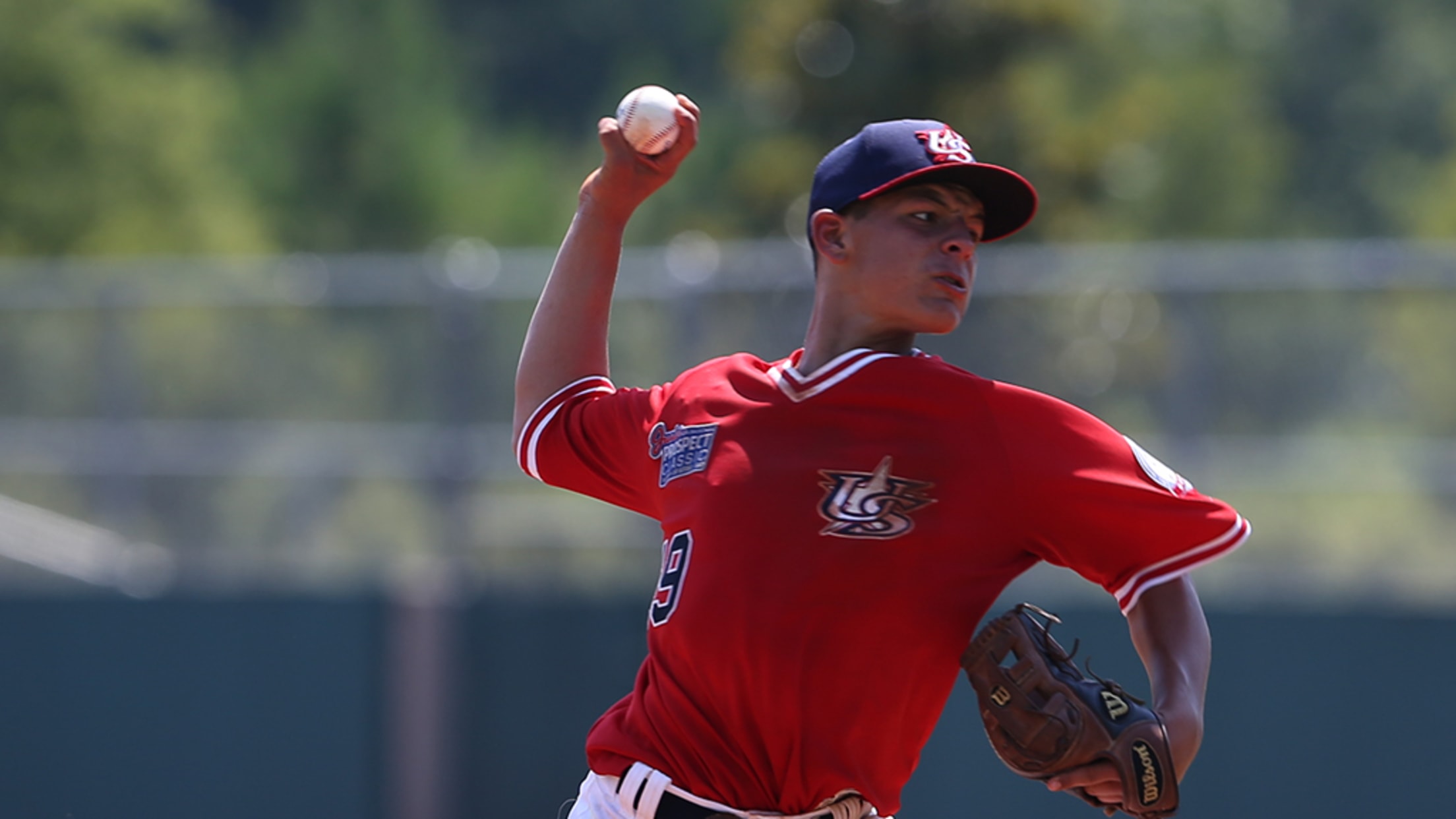 BOSTON -- The Red Sox and first-round Draft selection Nick Yorke (17th overall pick) have reached an agreement, the team announced on Tuesday. Terms of the deal were not disclosed, but sources told MLB.com that it is worth $2.7 million. It was a surprise to many that the second baseman
Notes: Bogaerts confident; Pérez stepping up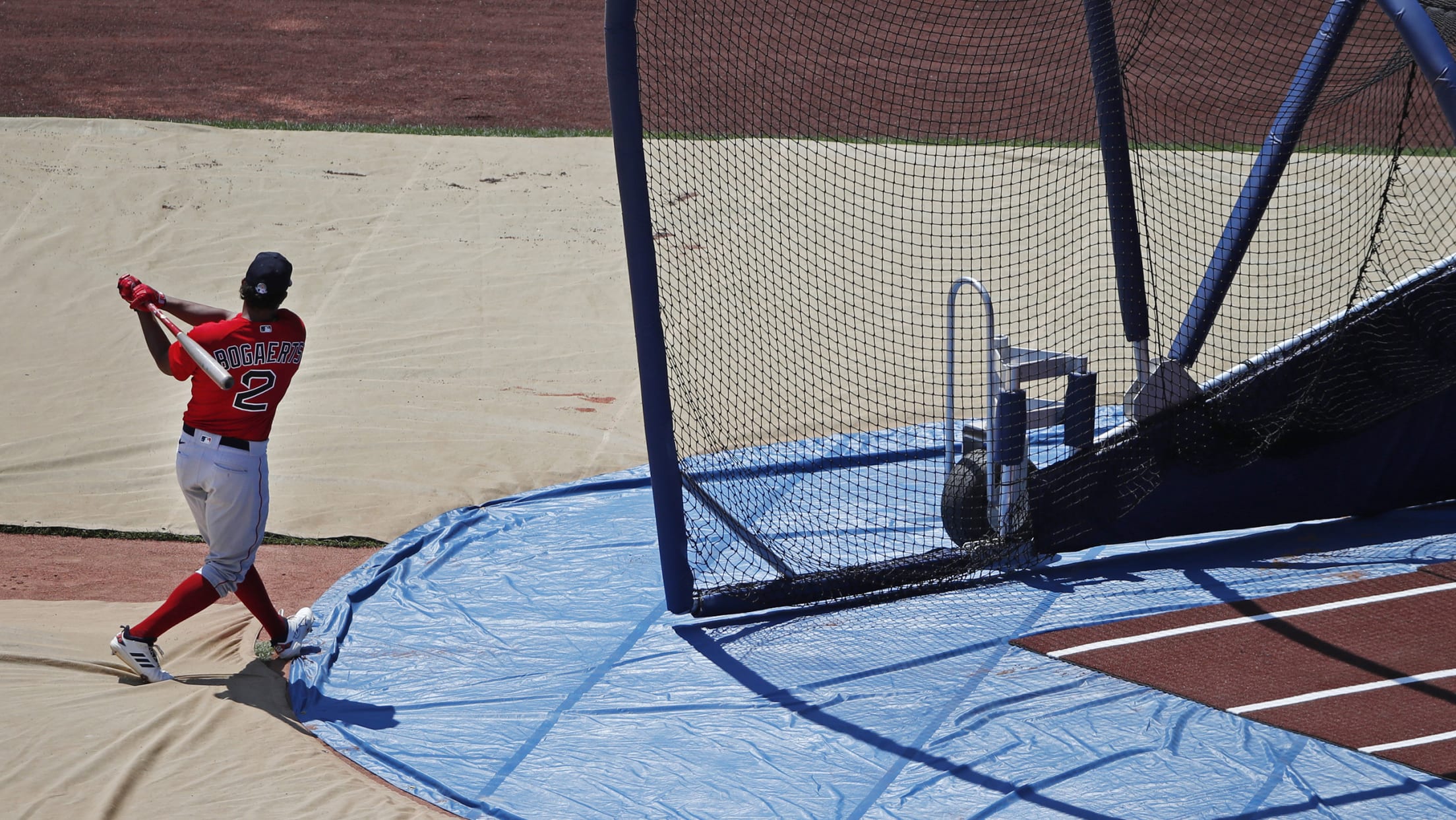 BOSTON -- Xander Bogaerts has seen all the short and long lists for potential contenders this season. He hasn't seen the Red Sox mentioned on any of them. And the veteran shortstop seems a little offended by it. Bogaerts -- who has become a more visible leader following the departure
Sox open '20 vs. O's, face Yanks 7 times in NY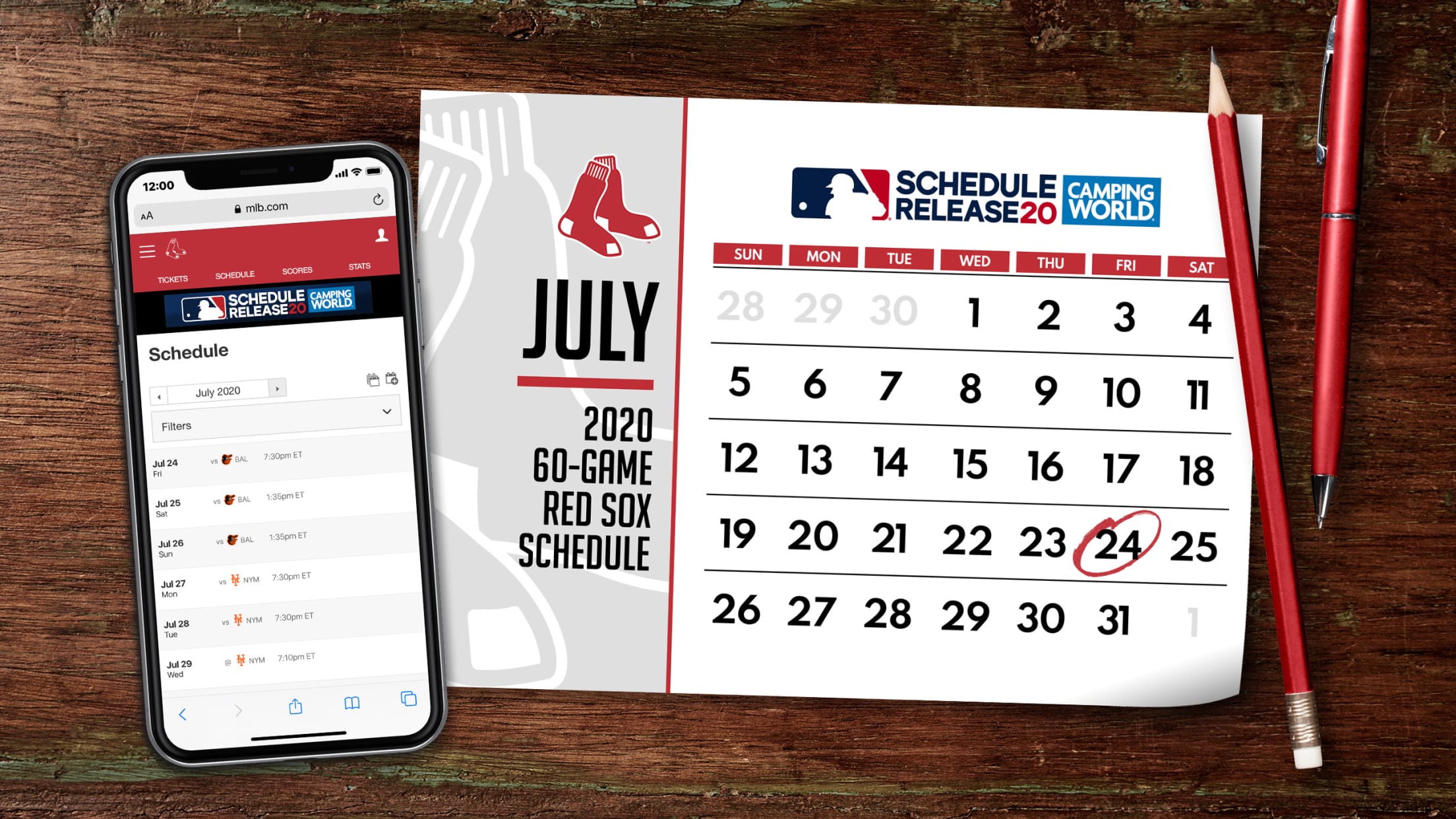 BOSTON -- For the Red Sox, this unprecedented 60-game season will start at Fenway Park against the Orioles for a three-game series that opens on Friday, July 24 at 7:30 p.m. ET. In a change from recent years, Fenway Park night games will all be at 7:30 this season instead
2 key questions for every AL East team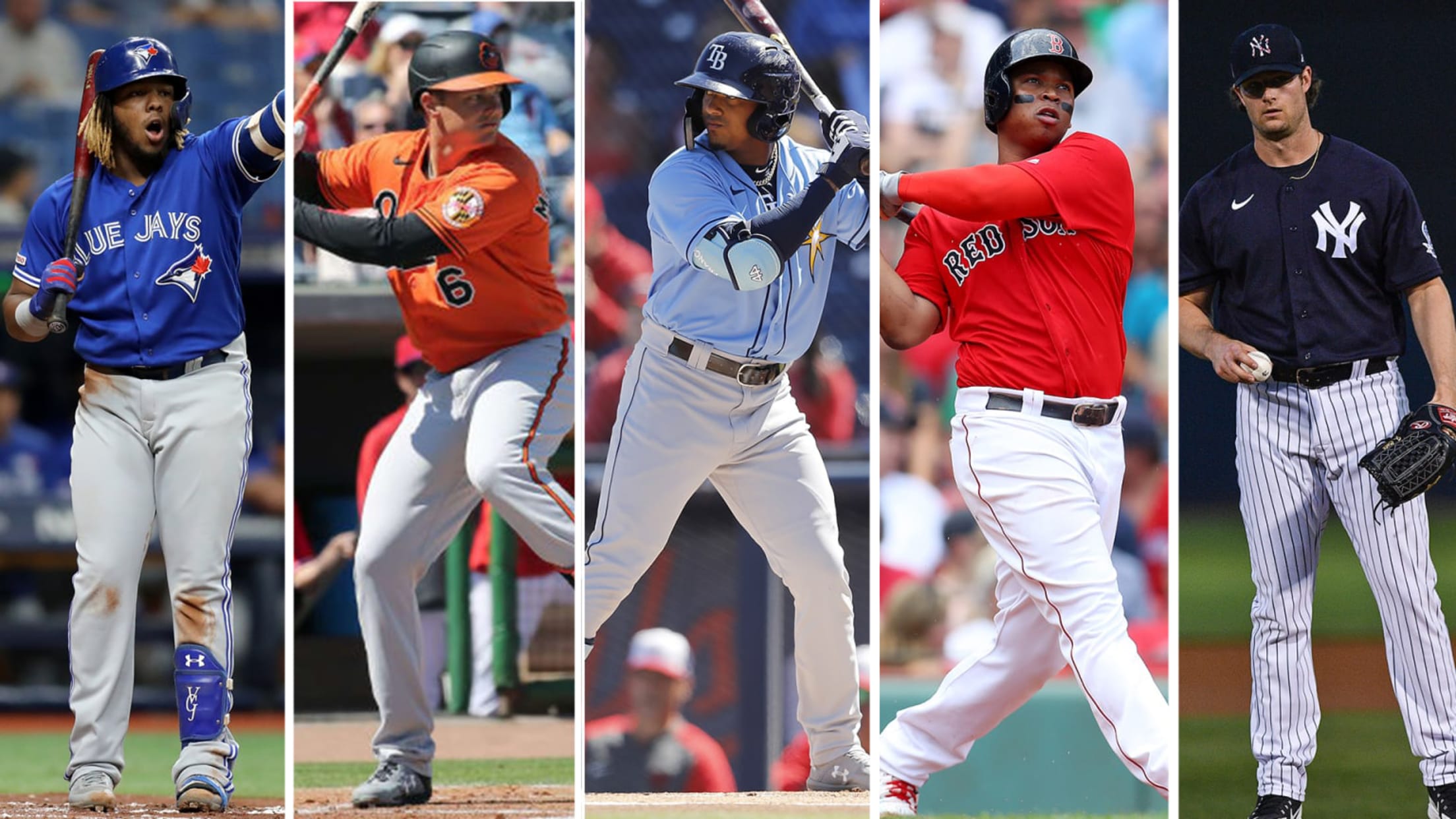 Throughout February and March, I spent a disturbingly large percentage of my pre-pandemic hours writing incredibly long division season previews for a season that, as it turned out, would not happen as originally planned. In these previews, I asked (and tried to answer) five big questions about each team in
JBJ speaks from his heart on racial injustice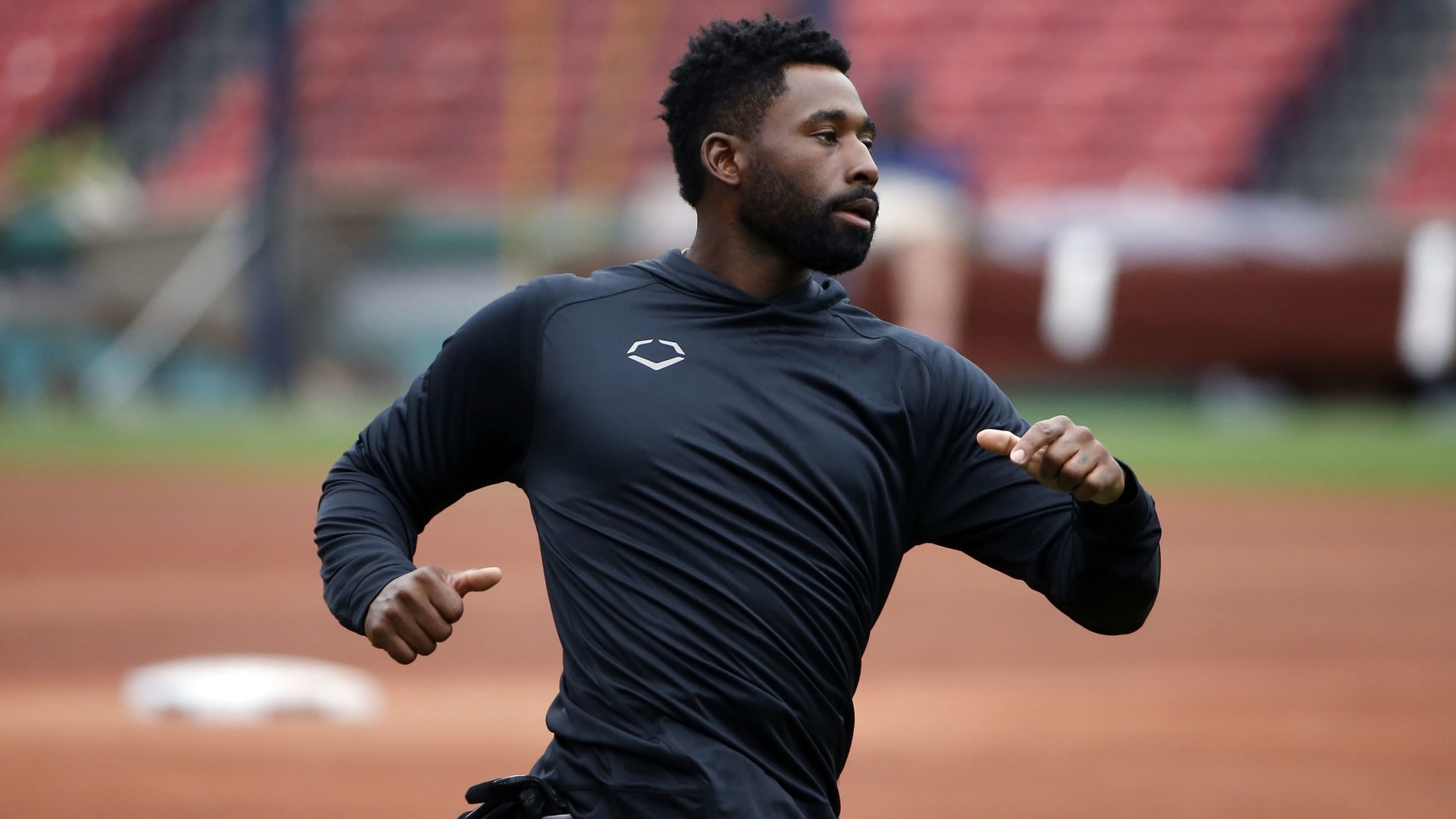 BOSTON -- As far as Red Sox center fielder Jackie Bradley Jr. is concerned, the best cure for fixing the racial issues that have divided the nation in recent weeks is for everyone to dig deep inside their heart. "There's a lot of feelings, emotions, hurt, pain that goes along
Notes: Moreland's batting cage; Weber strong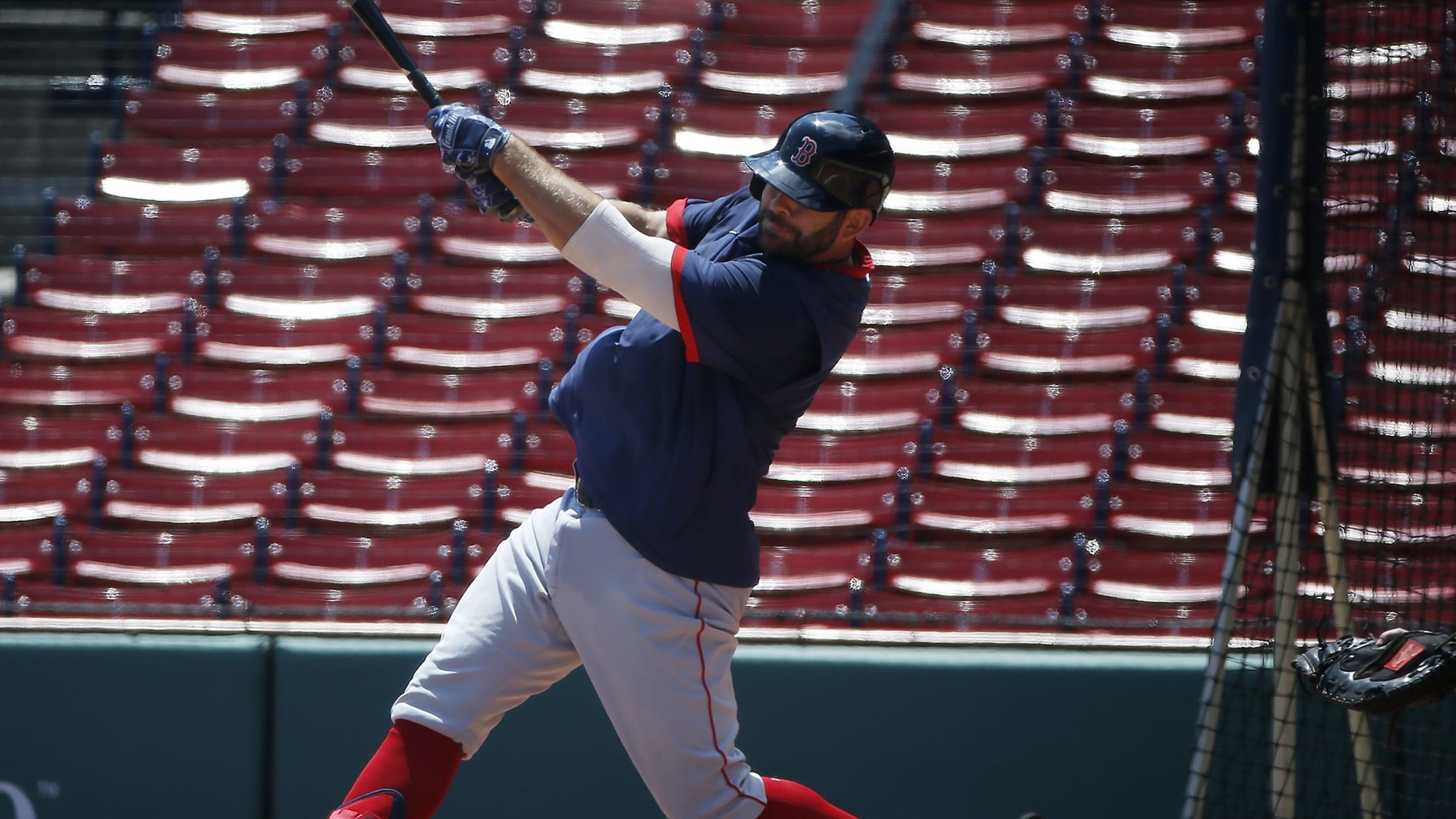 BOSTON -- No Red Sox hitter improvised better than Mitch Moreland following the shutdown of Spring Training. He built a batting cage in a barn that is part of his property in Alabama.
J.D. Martinez: 'I miss the smell of the ballpark'
Slugger dishes on adapting meticulous routine, missing the game, safety protocols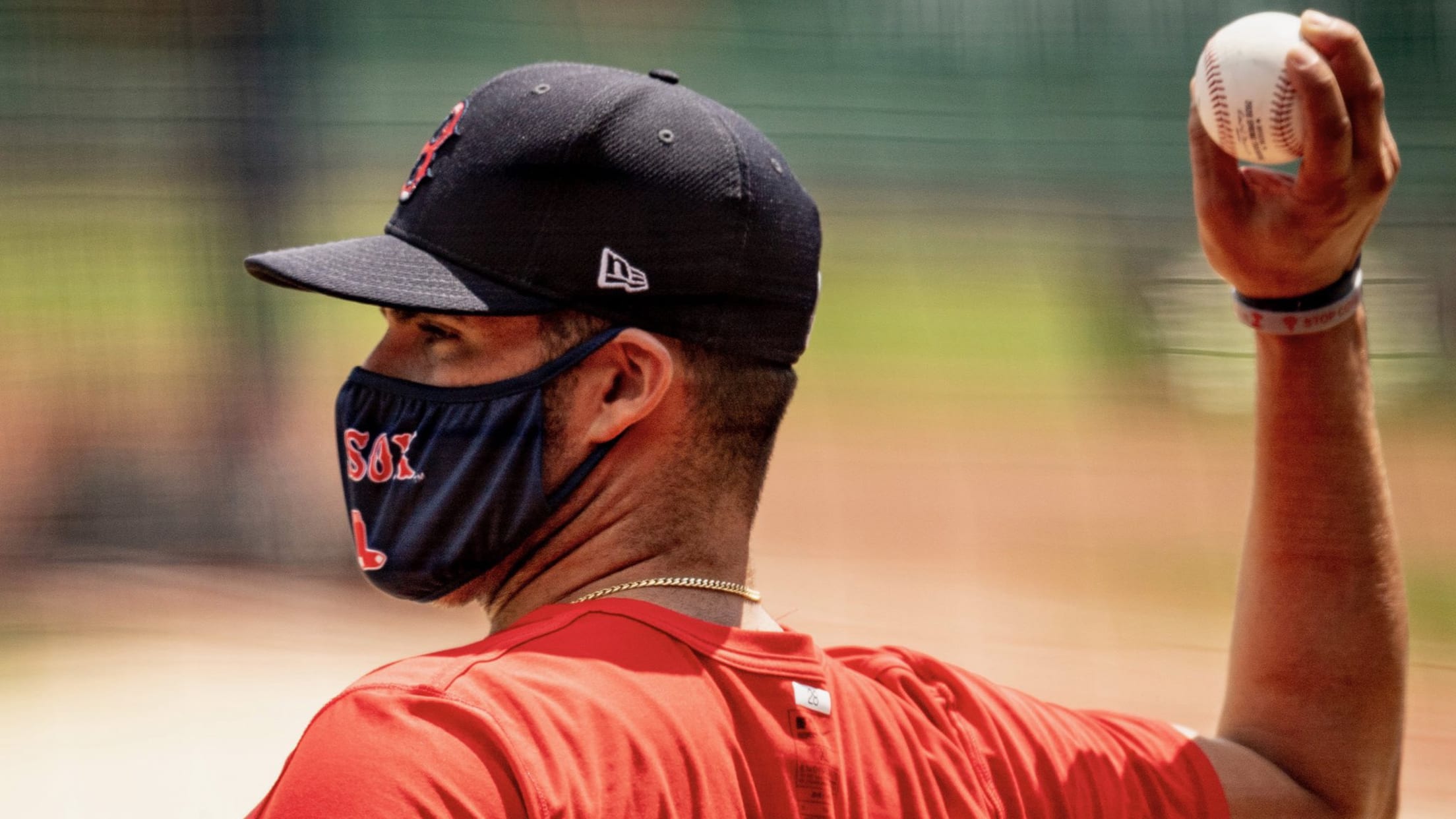 BOSTON -- There may be no hitter in baseball who is more routine-oriented than J.D. Martinez. The star slugger is obsessive about cage time, film study and talking shop with a crowd of teammates any time he can. In other words, this upcoming 60-game season featuring over 100 pages of
Notes: Vázquez credits wife; intrasquads soon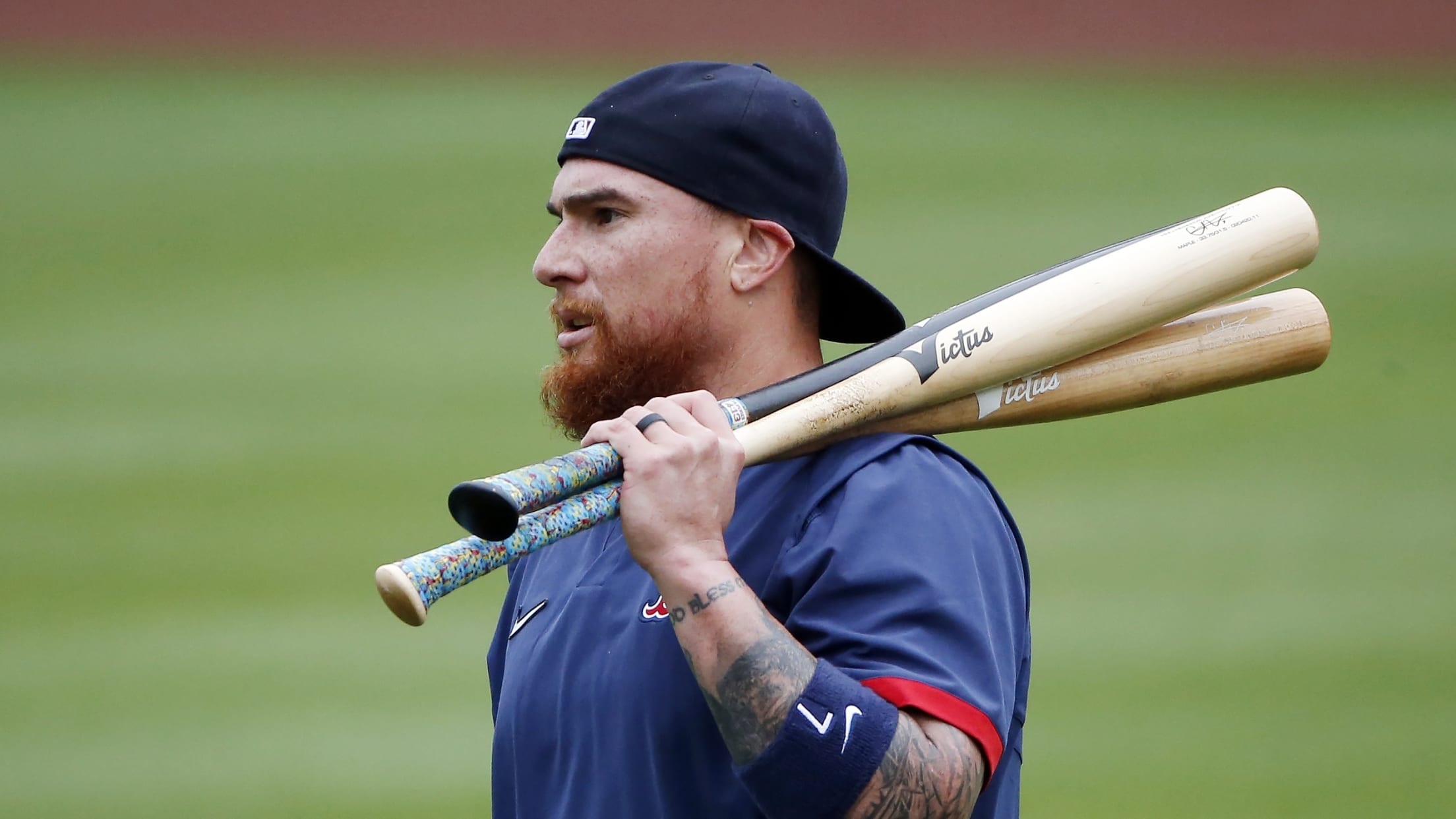 BOSTON -- How does a catcher stay sharp during a layoff of over three months? In the case of Christian Vázquez, you get your own high-tech pitching machine and have your wife feed it with baseballs. If Vazquez gets off to a strong start defensively this season, an assist will
Red Sox pitching staff impacted by positive tests
Lefties Hernandez, Taylor have coronavirus; E-Rod awaits results
BOSTON -- There's a chance the Red Sox will be missing two key lefty pieces in their bullpen for Opening Day after manager Ron Roenicke announced on Saturday that Darwinzon Hernandez and Josh Taylor have tested positive for COVID-19. Taylor's positive test was part of the intake from when the
Notes: Eovaldi feeling great; Verdugo takes BP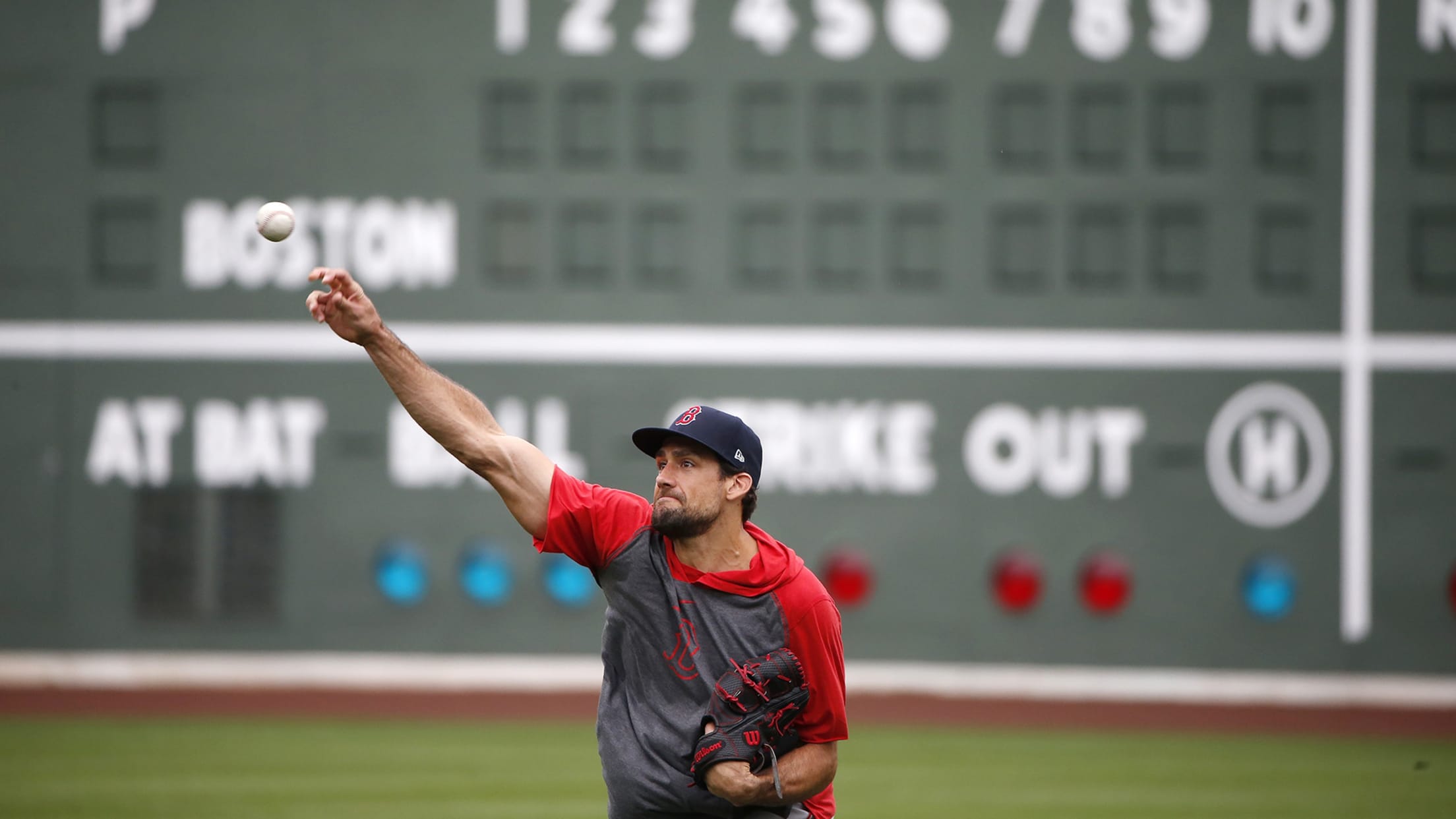 BOSTON -- Unlike other seasons, when Nathan Eovaldi came in as a health concern, he is the current pace-setter for the Red Sox's starting rotation. The flame-throwing right-hander tossed three innings of batting practice from the main mound at Fenway Park during Saturday's Summer Camp workout, hitting close to 100
Oldest ballpark gets social-distancing makeover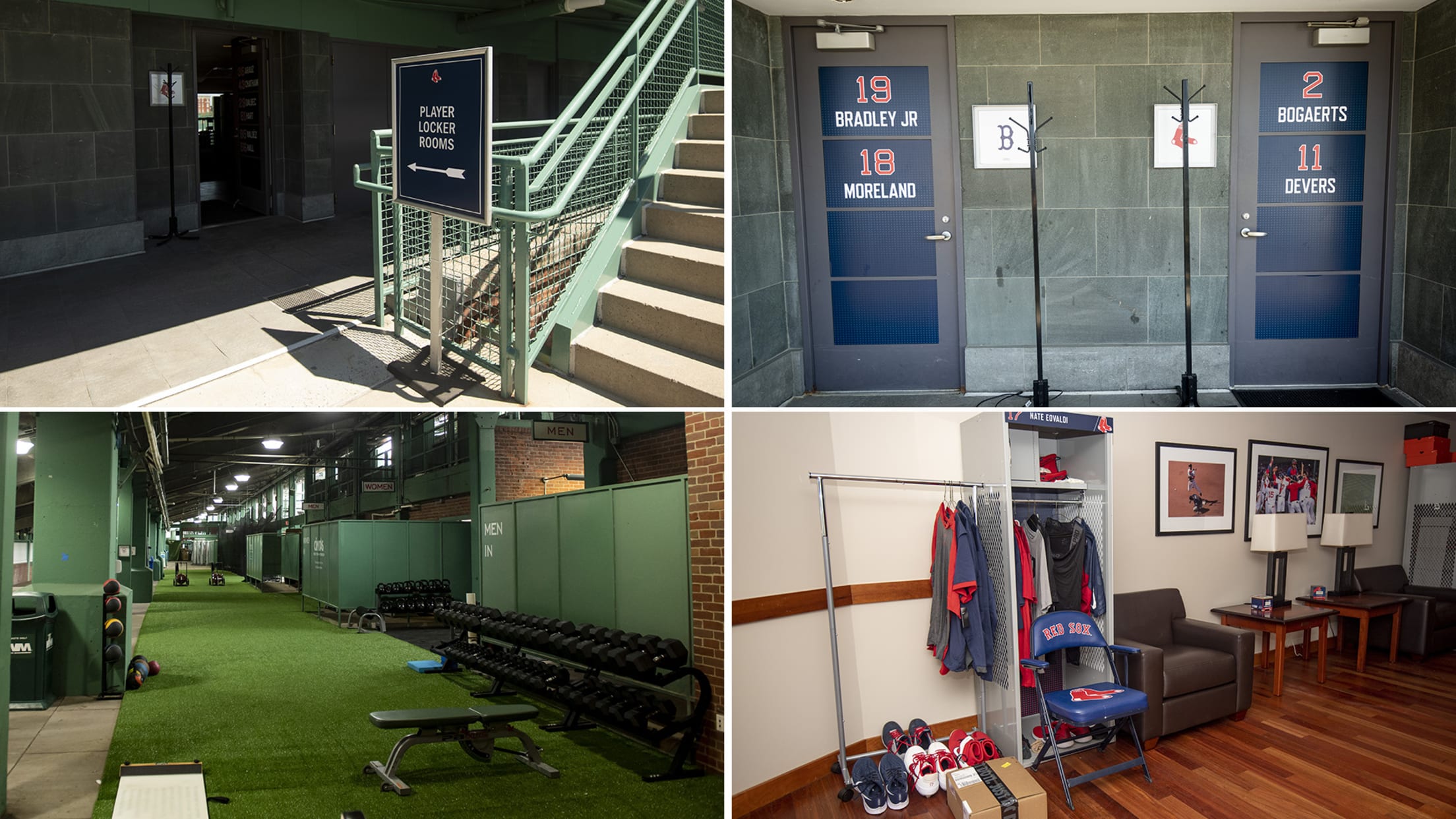 BOSTON -- As the Red Sox returned to work for Friday's start of Summer Camp, they did so with Fenway Park, the oldest ballpark in baseball, reconfigured in many creative ways to create a safe and socially distanced space for all players and staff. Most notable: Instead of using the
Notes: E-Rod delayed; McHugh on health, role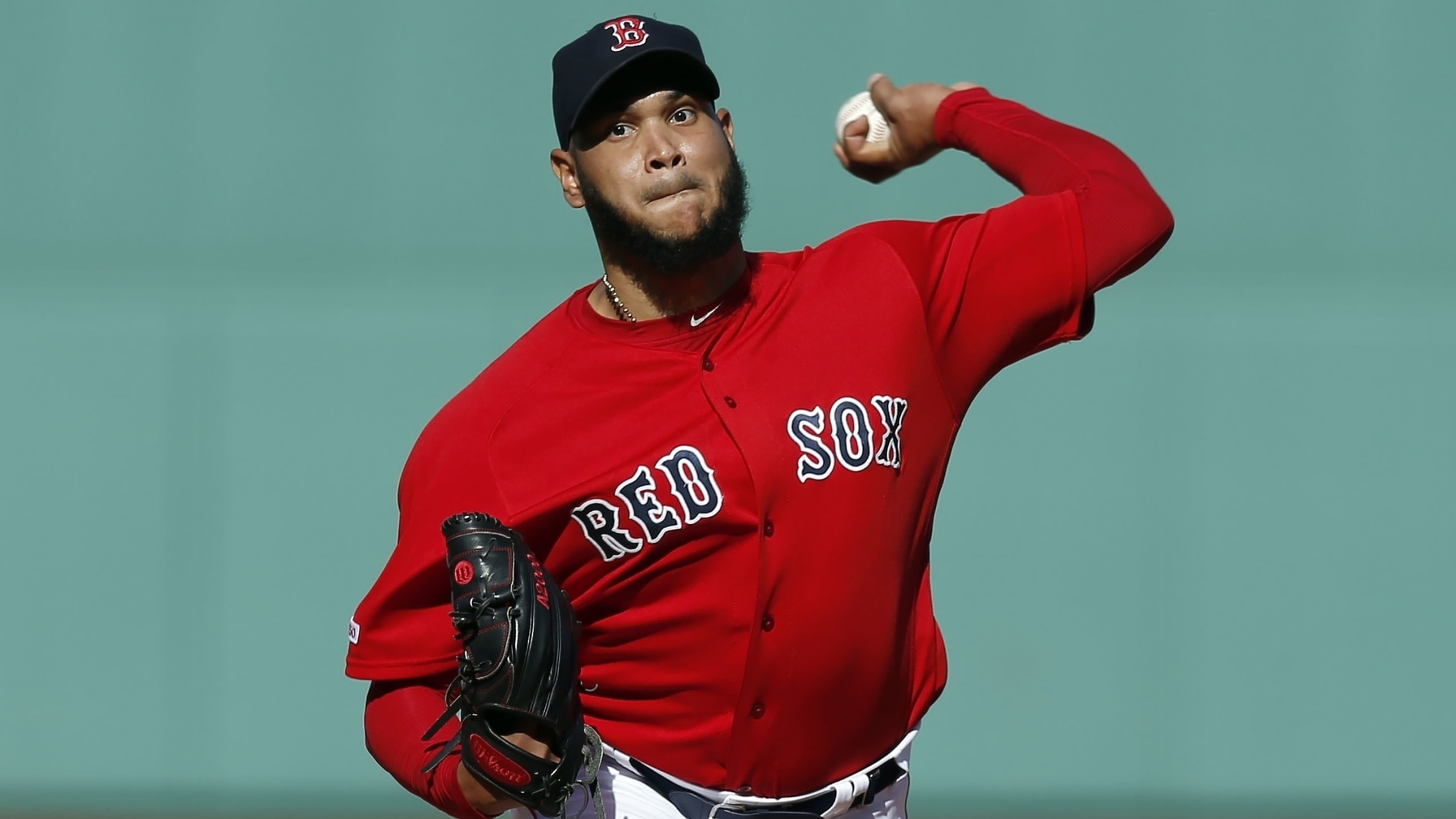 BOSTON -- With just three weeks to go until Opening Day, it was eyeopening that lefty Eduardo Rodriguez was not cleared to participate in Friday's opening workout of Summer Camp at Fenway Park. Instead, Rodriguez remained at his home in Florida as he awaits results of a recent COVID-19 test.
Inbox: How can Red Sox make a '20 playoff run?
Beat reporter Ian Browne fields fans' questions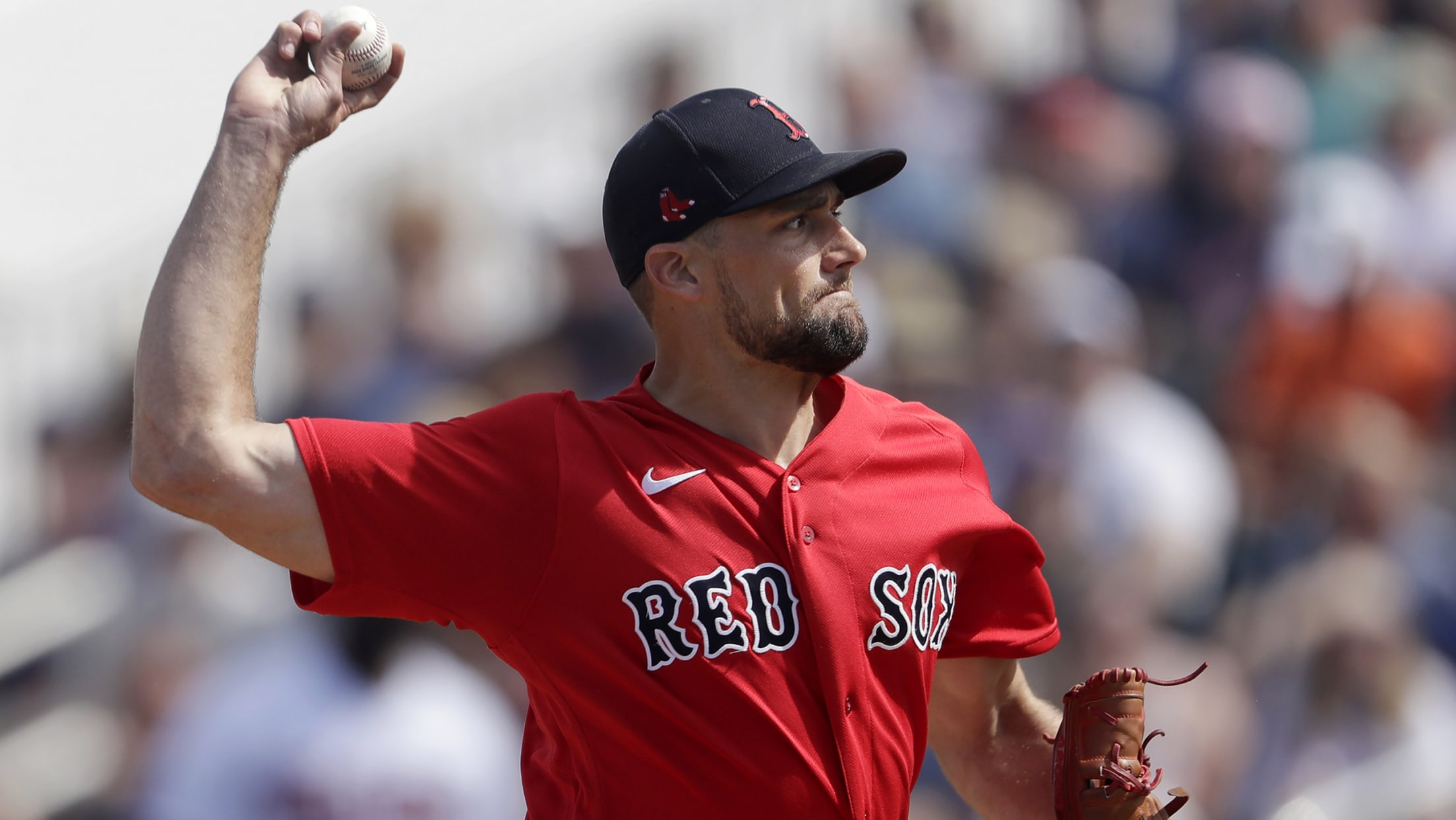 What would have to happen for this team to possibly make the playoffs despite the lack of starting pitching depth? -- @GaryStud94 The Red Sox can make the playoffs if the following three things happen: 1. They get consistently strong starts from Eduardo Rodriguez and Nathan Eovaldi and decent enough
MLB, MLBPA reveal first COVID-19 test results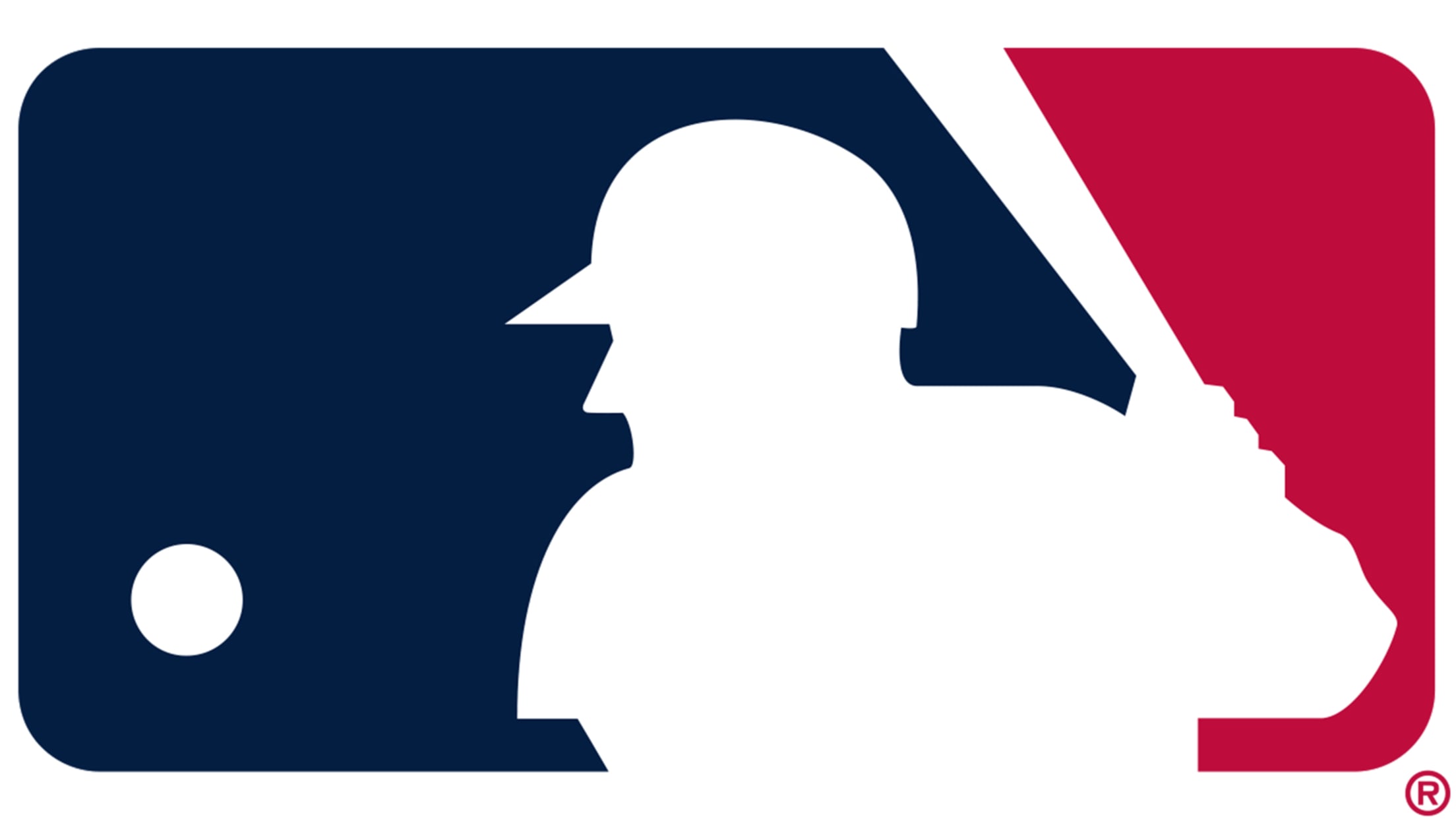 Major League Baseball and the Major League Baseball Players Association jointly announced Friday the first set of results for the COVID-19 testing conducted as part of the mandatory Intake Screening process under MLB's COVID-19 Health Monitoring & Testing Plan, prior to the workouts and full baseball activities that are beginning
Govt. leaders open Fenway for Red Sox camp
Fans at games this season still considered 'far down the road'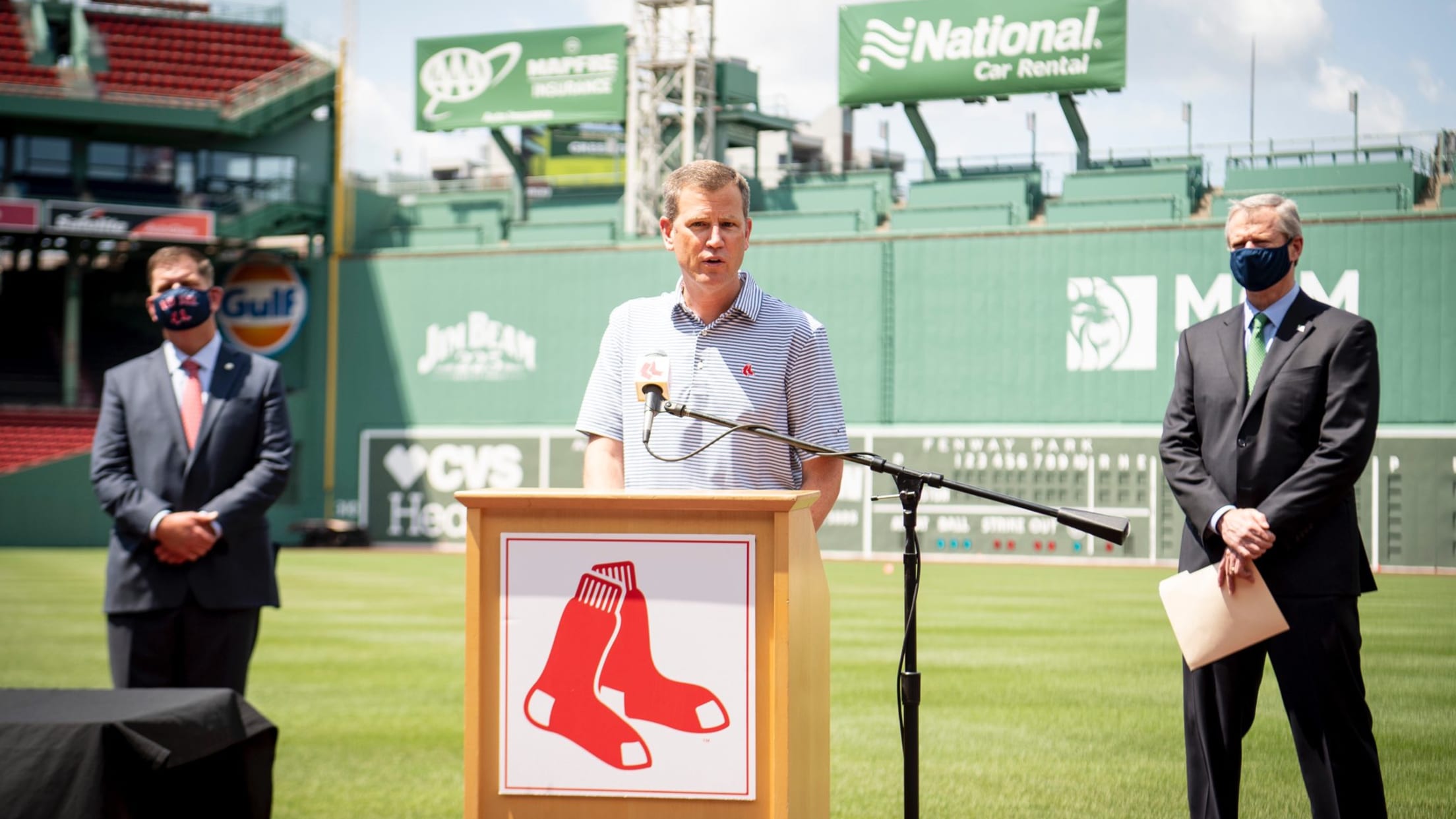 BOSTON -- Massachusetts Gov. Charlie Baker looked out at Fenway Park on a sun-splashed Thursday afternoon and expressed his excitement to Red Sox president Sam Kennedy over baseball finally returning. "Sam, your yard looks pretty good," Baker said. "And we're looking forward to seeing people on it." Those people --
Four Red Sox storylines to watch for in 2020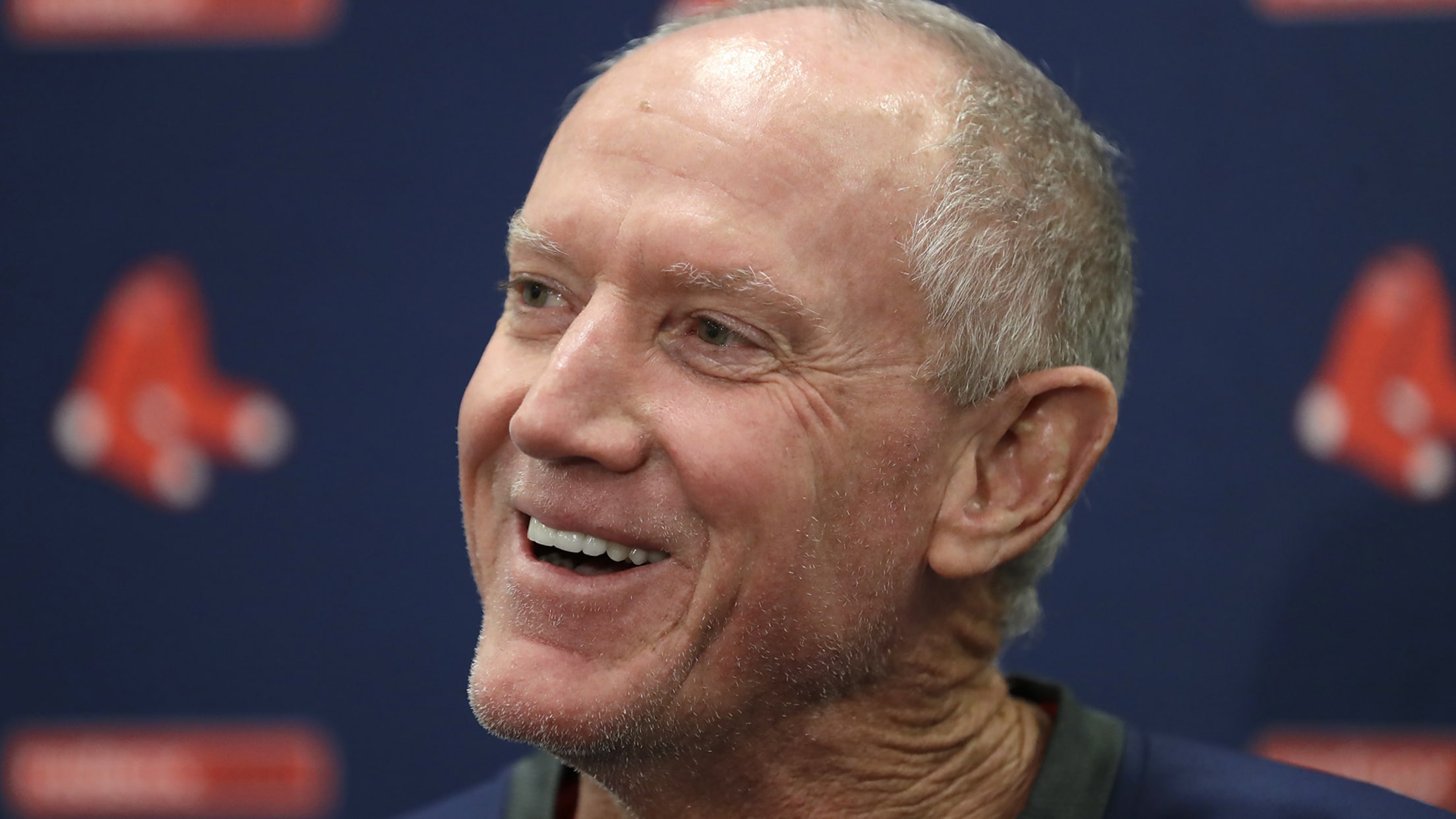 BOSTON -- When Spring Training came to a sudden halt on March 12, we were still trying to get a feel for what the 2020 Red Sox could be without Mookie Betts. Manager Ron Roenicke was still in the process of making his imprint on the team as Alex Cora's
Red Sox announce 60-man player pool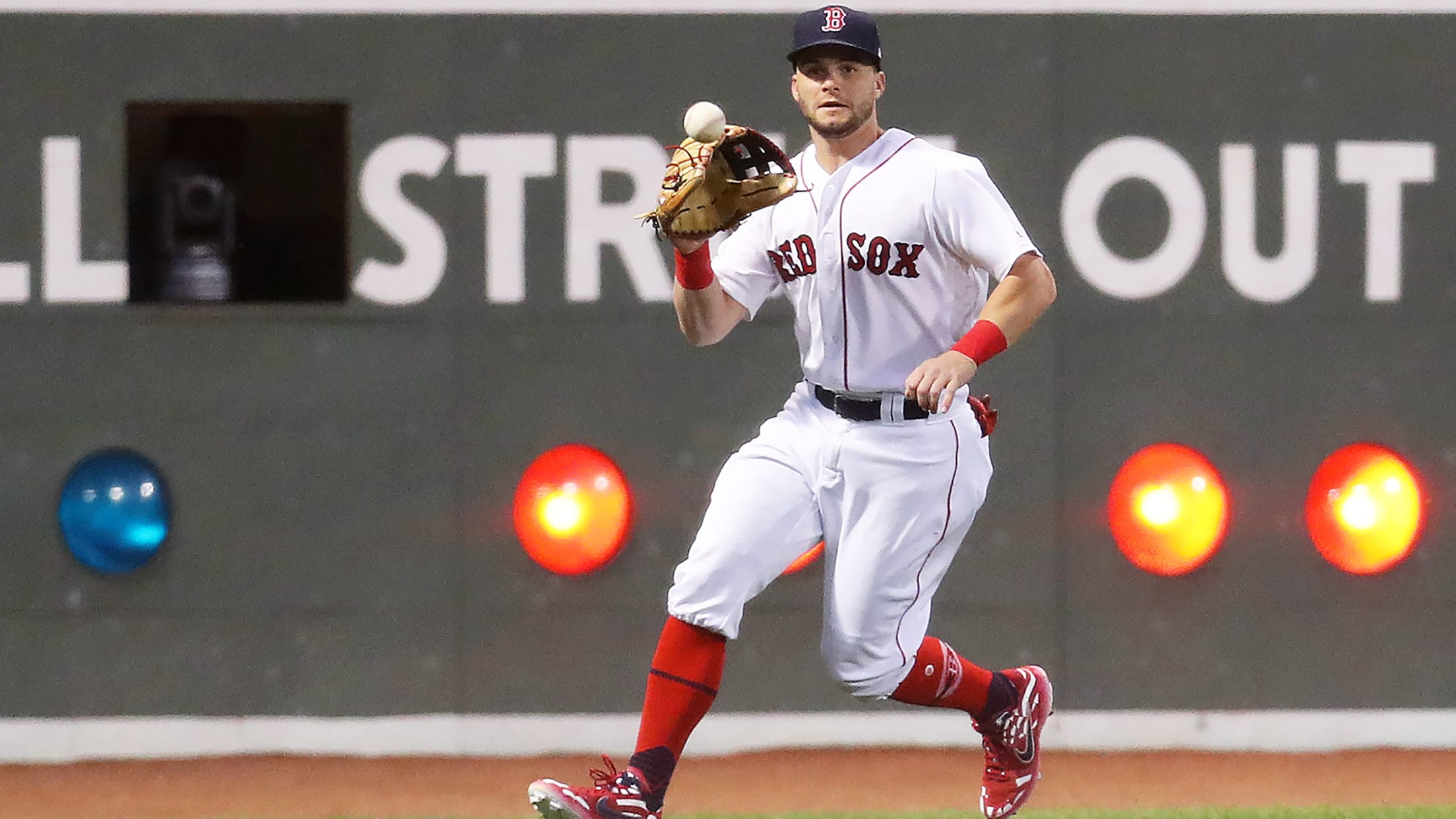 BOSTON -- With the season set to start on July 23 or 24, the Red Sox will report to summer camp on Wednesday, and the first official workout is set for Friday. On Sunday, Boston announced a 47-man player pool.
1 future star to watch from the 30 player pools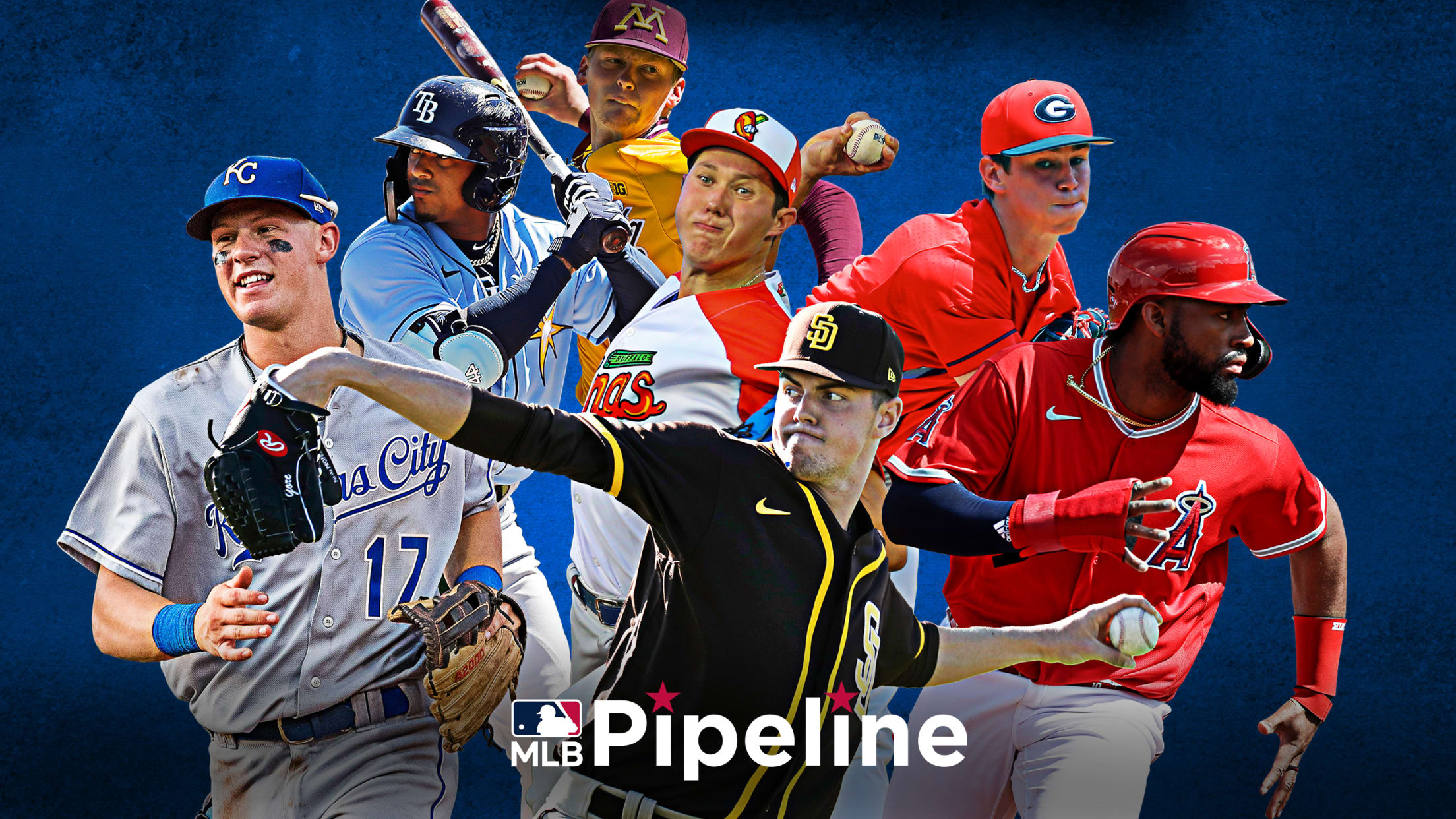 While the main purpose of the 60-man lists that clubs submitted to MLB is to identify players eligible to participate in Major League action, they also include several prospects unlikely to get big league time in 2020. Those youngsters will benefit from a structured development opportunity that will come from
2020 Minor League Baseball season canceled
There will not be a Minor League season this year, Minor League Baseball announced Tuesday. It's the first time the Minor League season has been canceled since the Minor Leagues were founded in 1901.
Roenicke expects full house at Red Sox camp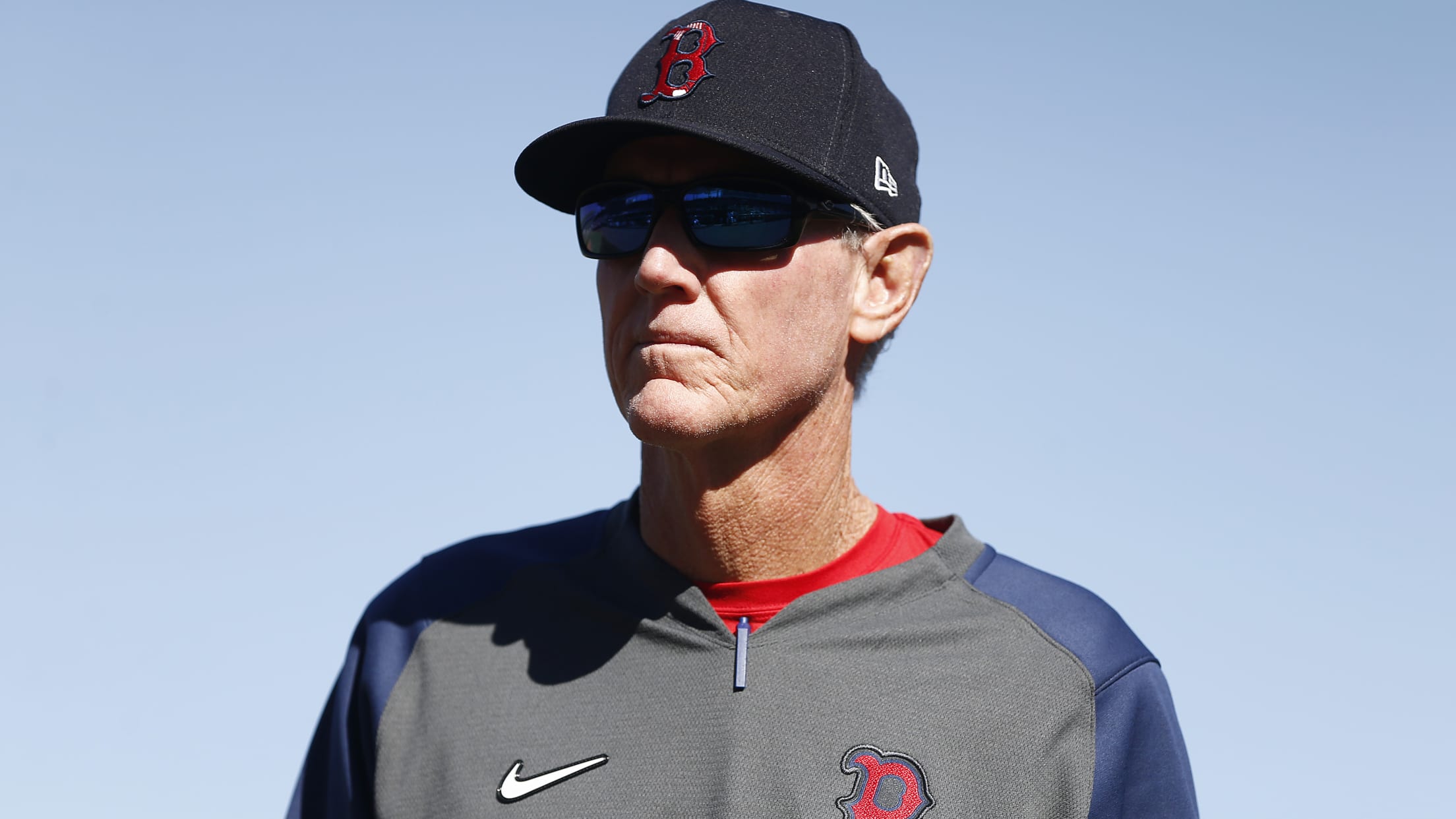 BOSTON -- Eagerly awaiting the resumption of baseball, Red Sox manager Ron Roenicke arrived in Boston over the weekend and met with his coaches to discuss how the team will organize workouts to prepare for the 60-game season. Roenicke, entering his first season at the helm, looks forward to the
Red Sox sign 3 undrafted free agents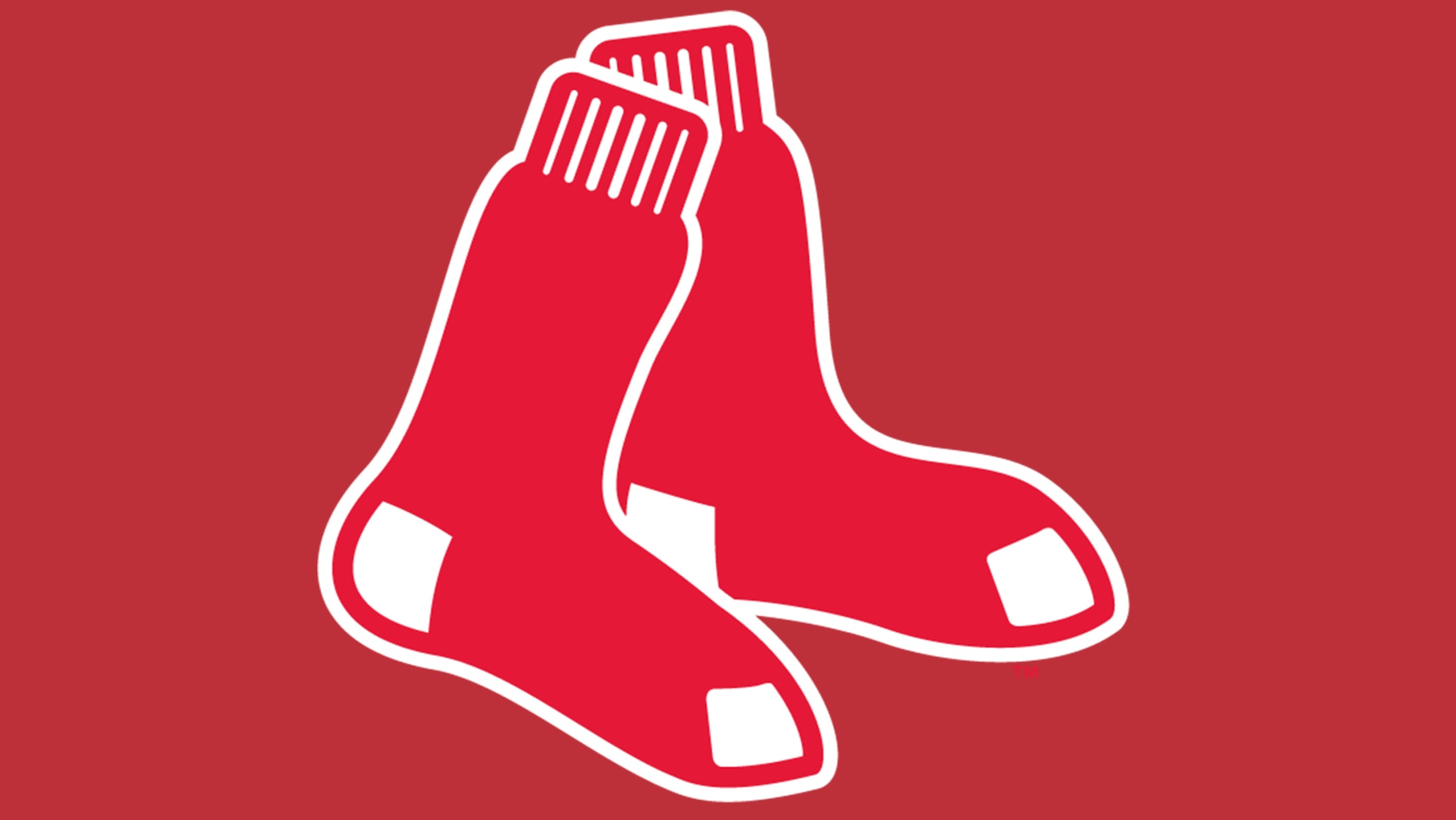 The Red Sox signed catcher Juan Montero and right-handers Casey Cobb and Henry Nunez to Minor League contracts on Monday. Montero, Cobb and Nunez were not selected in the 2020 MLB Draft, making them free to sign with any club. • Team-by-team: Undrafted free agent signing tracker Montero is a
Top farm systems: Middle infielders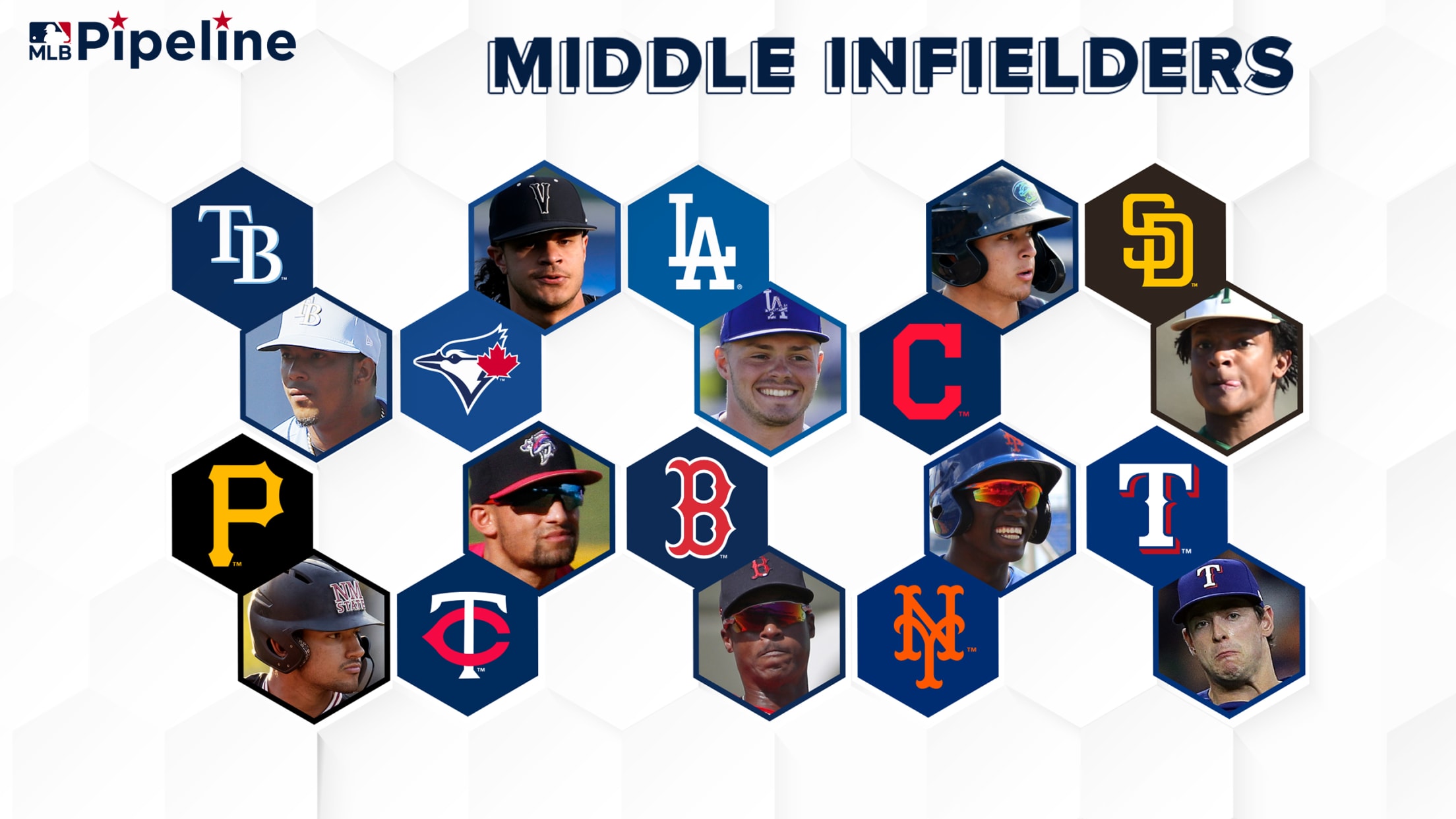 After beginning our deeper dive into all 30 farm systems by ranking the top organizations at catcher and corner infield, it's now time to move to the middle infield positions. Below are our top 10 rankings of the systems with the best middle infielders, with the top such prospect for