Porcello hits 2,000 innings, 'feeling like himself'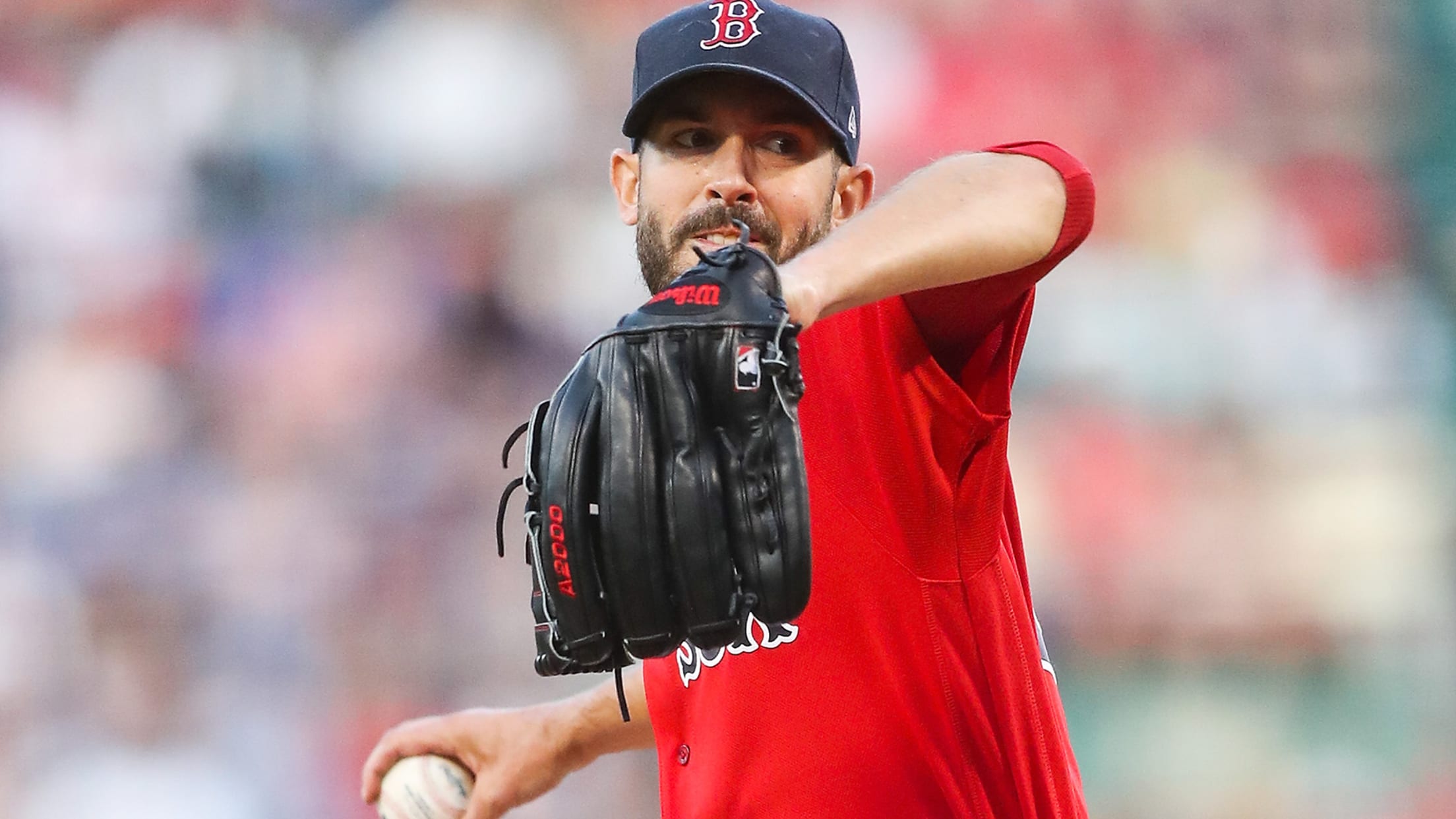 BOSTON -- The ultimate professional, Rick Porcello keeps taking his post every fifth day, trying to turn things around. And in the four days in between, he is relentless when it comes to looking for solutions to cure what has ailed him in one of the most difficult seasons of
Cora hopeful Eovaldi will start Sunday vs. O's
Holt rejoins team at Fenway; Red Sox honor Nick Cafardo ahead of series opener; Price continue to progress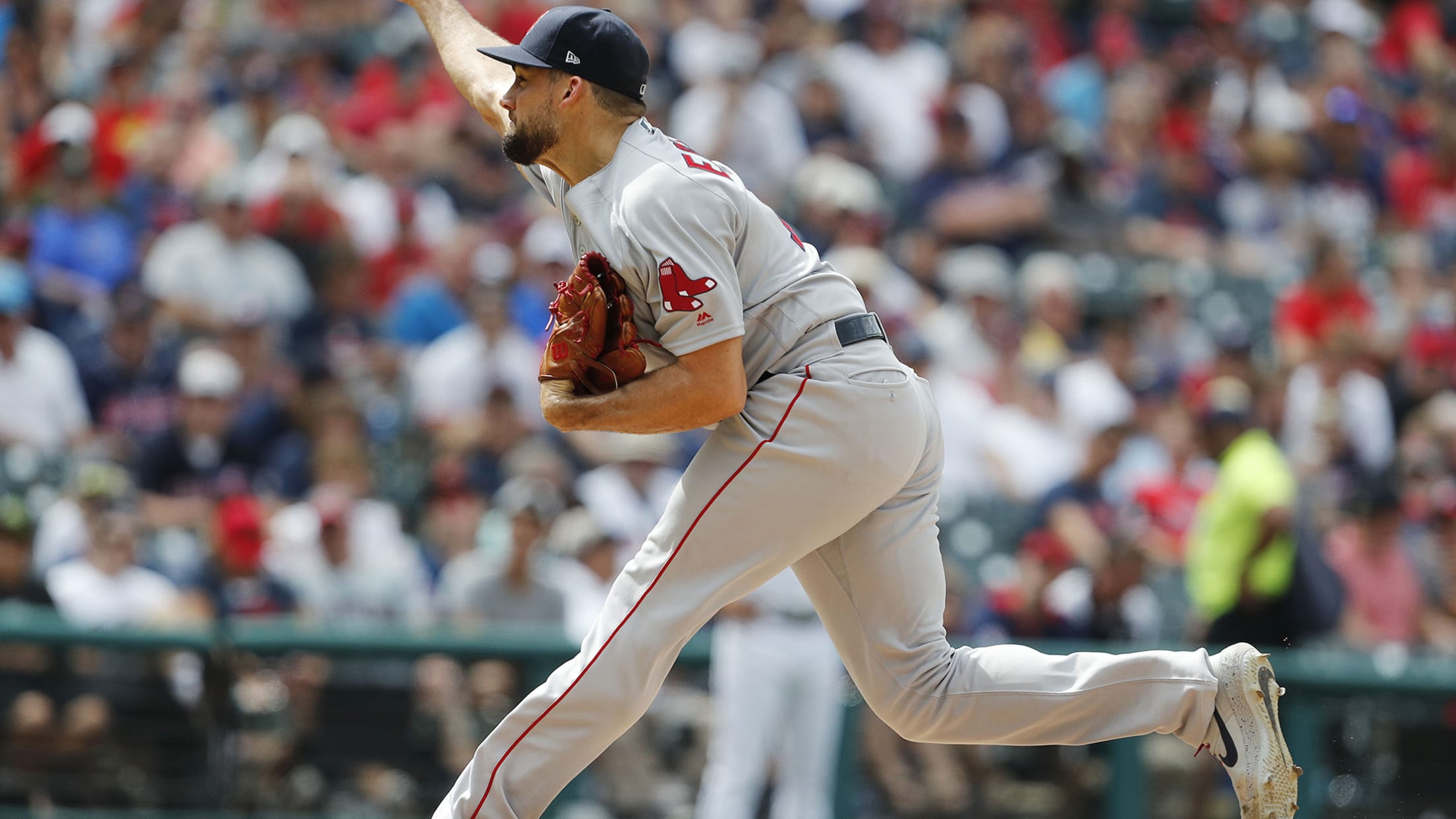 BOSTON -- The plan to move Nathan Eovaldi back to the rotation got delayed for a few days because manager Alex Cora pulled out all the stops to win the final two games of the series at Cleveland and deployed the flame-throwing righty out of the bullpen. The latest plan
Castellanos, Devers chasing doubles history
A pair of young hitters could reach a feat more rare than 60 homers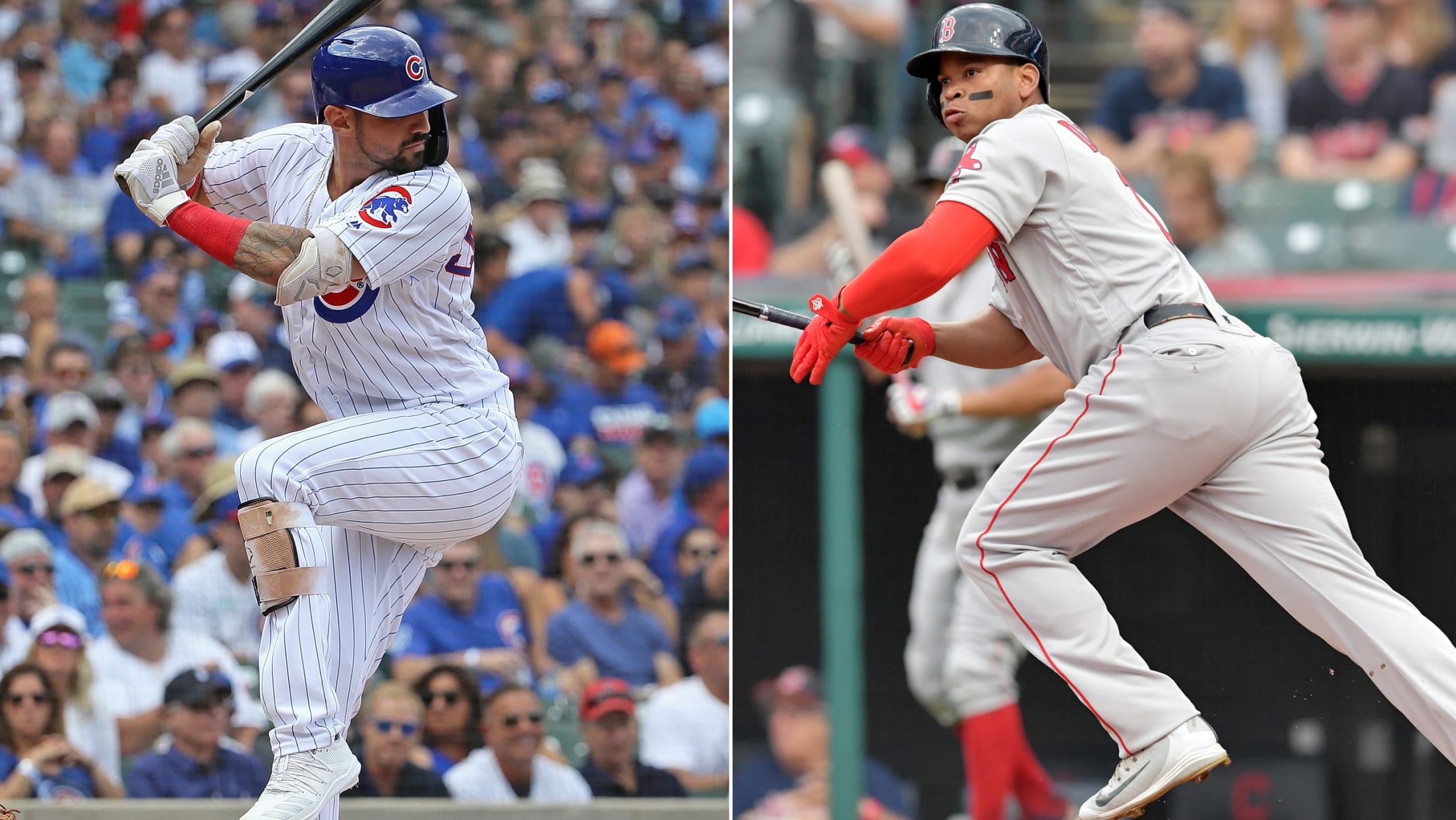 This season could go down as the year of the home run, with a record number of long balls all but guaranteed to be hit. But 2019 also just might bring about the first 60-double season in a long time. Like, a really, really long time. In fact, fittingly enough,
Take a trip down memory lane with Mookie
Reigning AL MVP talks MLB debut, rooming with JBJ and more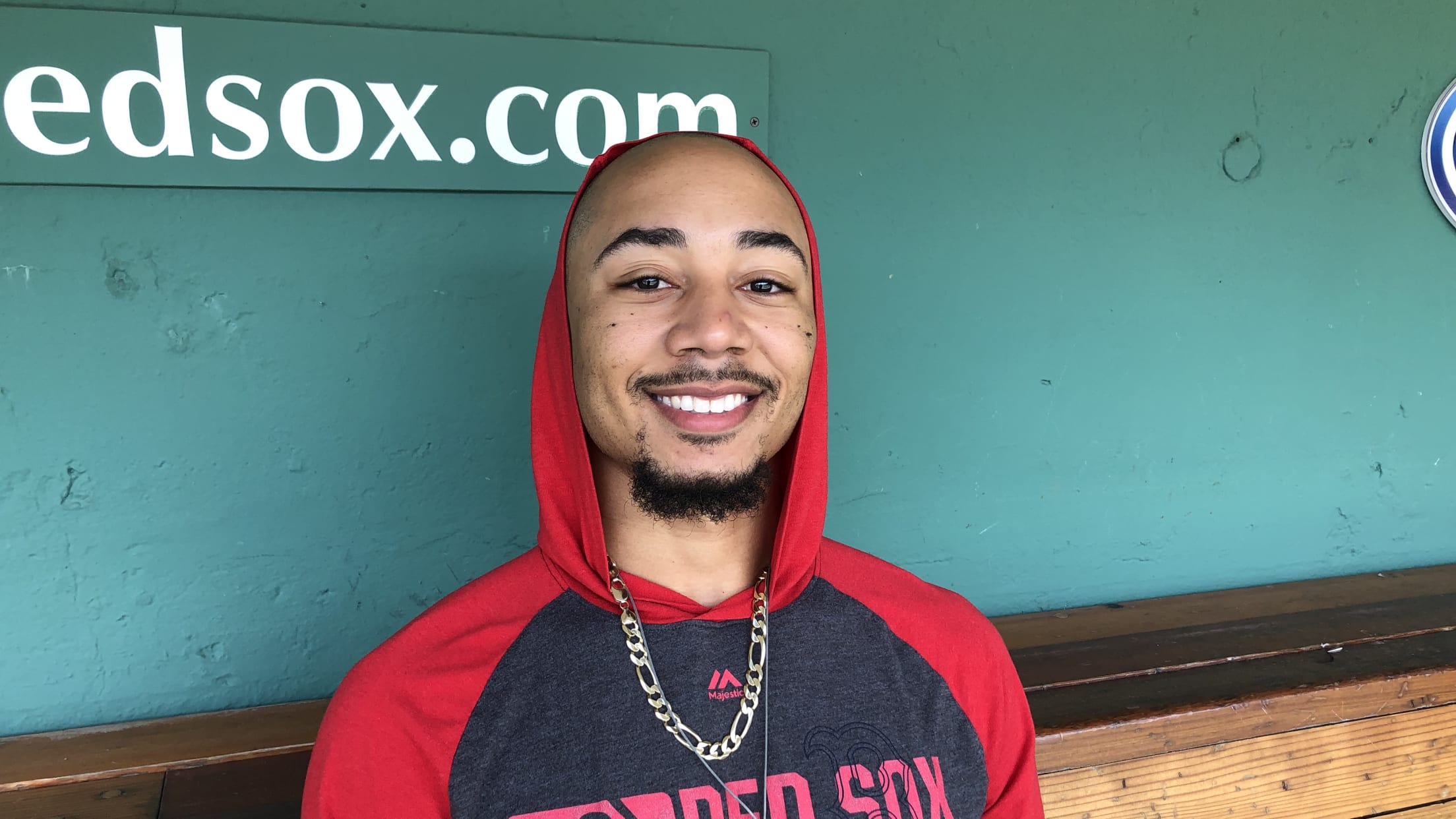 Mookie Betts has been revered for his show-stopping abilities in the outfield and at the plate, his standout skills in the bowling lanes and even for being a distant relative of Meghan Markle, Duchess of Sussex. But there is so much more to the reigning American League Most Valuable Player
Every team's Players' Weekend nicknames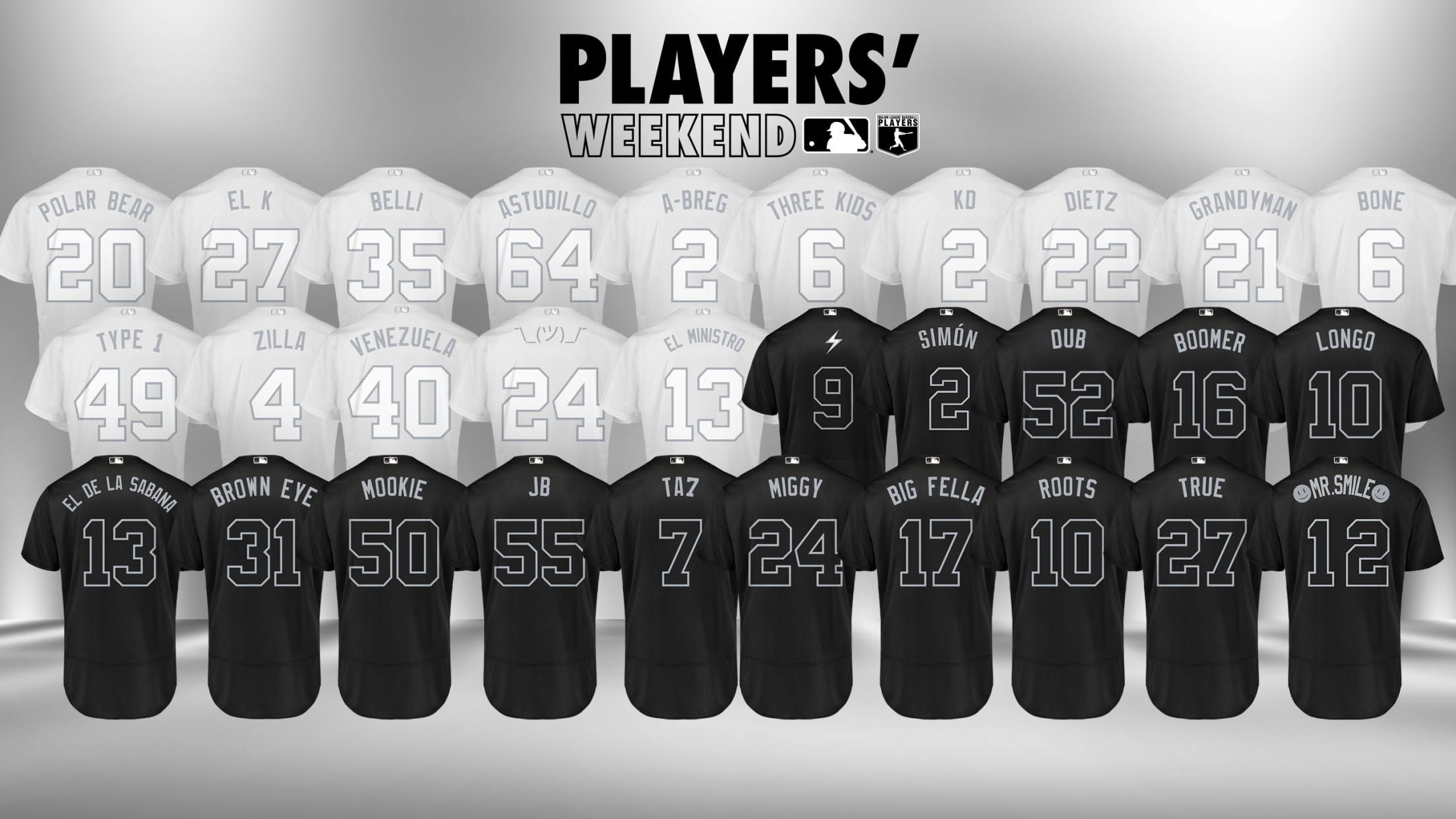 Players' Weekend is back for a third year, giving big leaguers an opportunity to connect with the fans in fun and engaging ways through their jerseys and equipment. Here's a list of the nicknames MLB players have chosen to sport on their backs for the weekend of Aug. 23-25. Not
Chatham rakes while pitching trio deals in Minors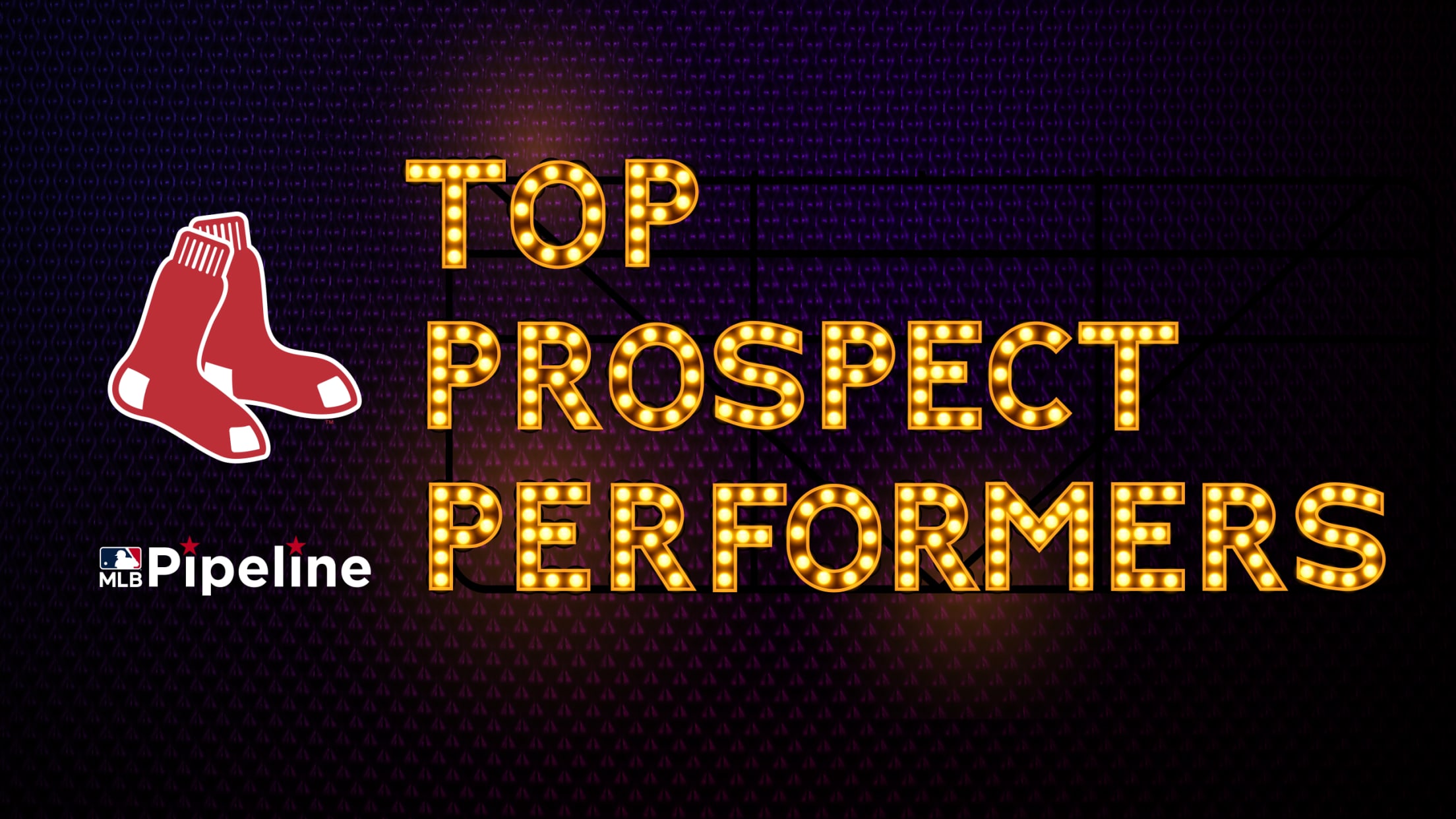 Here's a look at the top performances of the past week by Red Sox prospects in the Minor Leagues:
These 30 players were underrated as prospects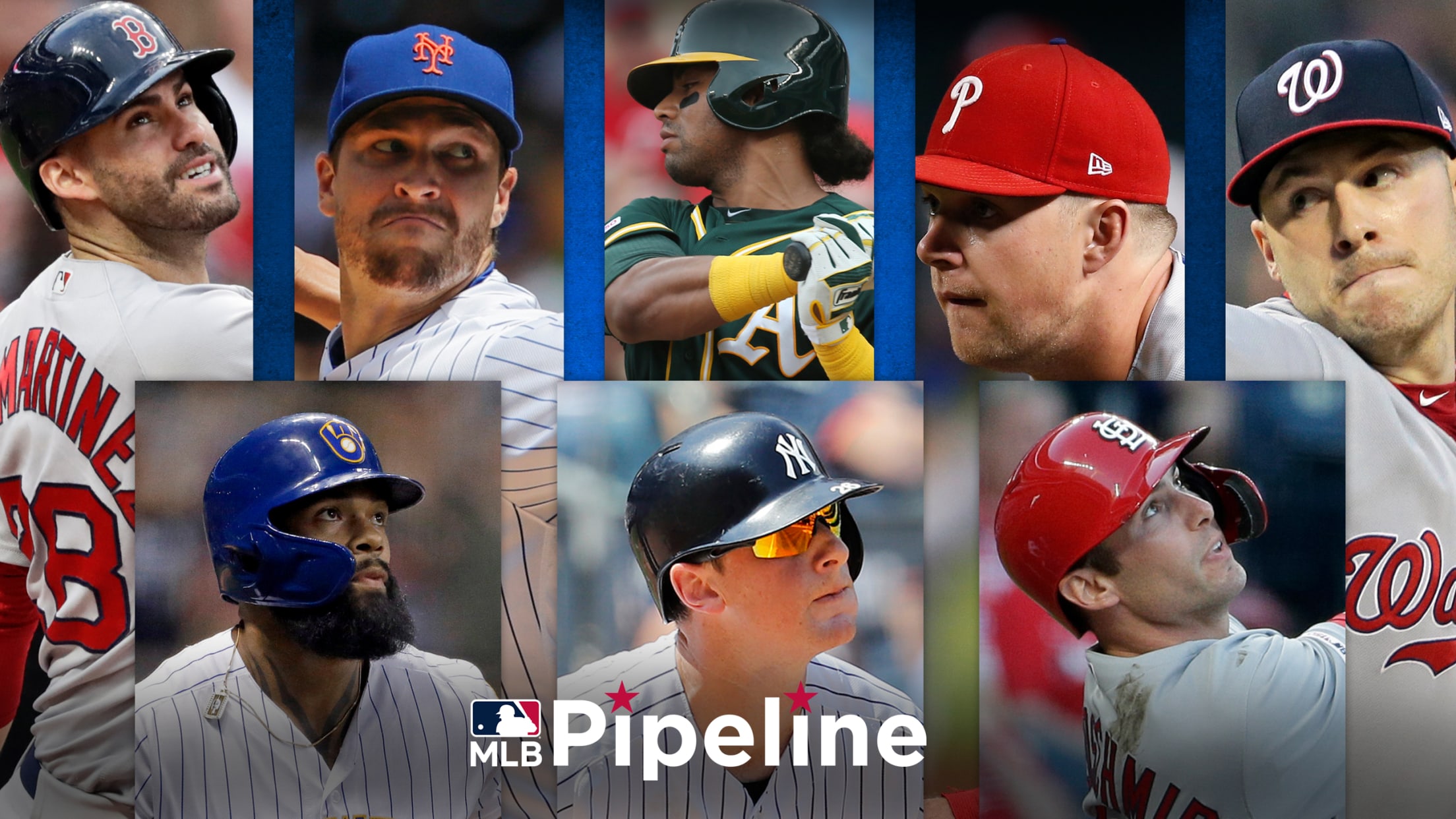 Not every successful big leaguer was once a highly touted prospect. For every Bryce Harper, a former No. 1 overall Draft pick and perennial top-ranked prospect who reached the Majors at 19, there are countless examples of guys who have risen through the ranks with minimal fanfare to become impactful
MLB awards all locked up? Not so fast ... 
Here are several dark horse candidates for postseason honors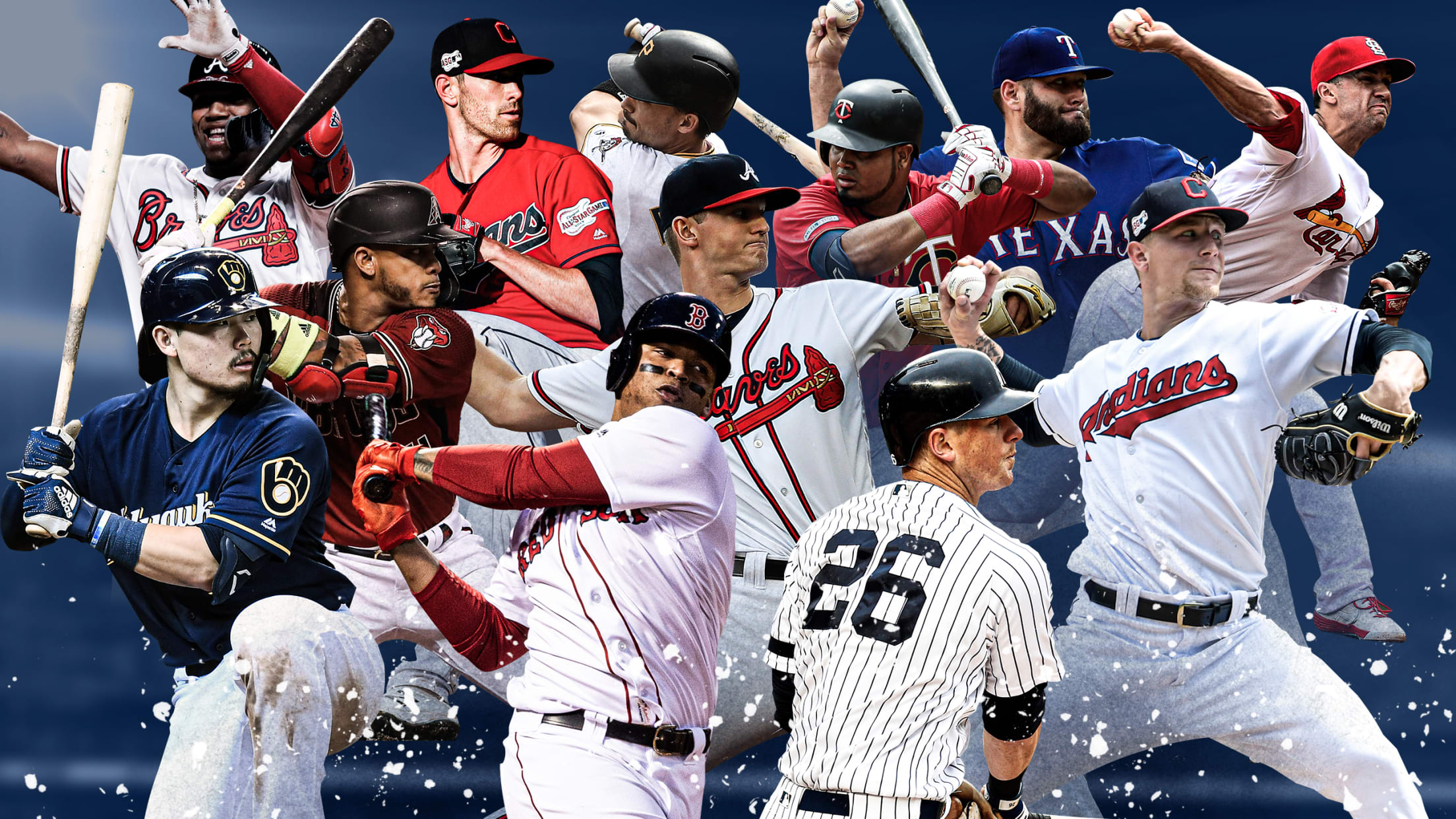 It's a funny thing about the postseason awards: Races that look one way now may look completely different six weeks from now. While we have favorites in every category, we've also got roughly 25 percent of the regular season still to be played. So let's go looking for some dark
5 things to watch from AL East down the stretch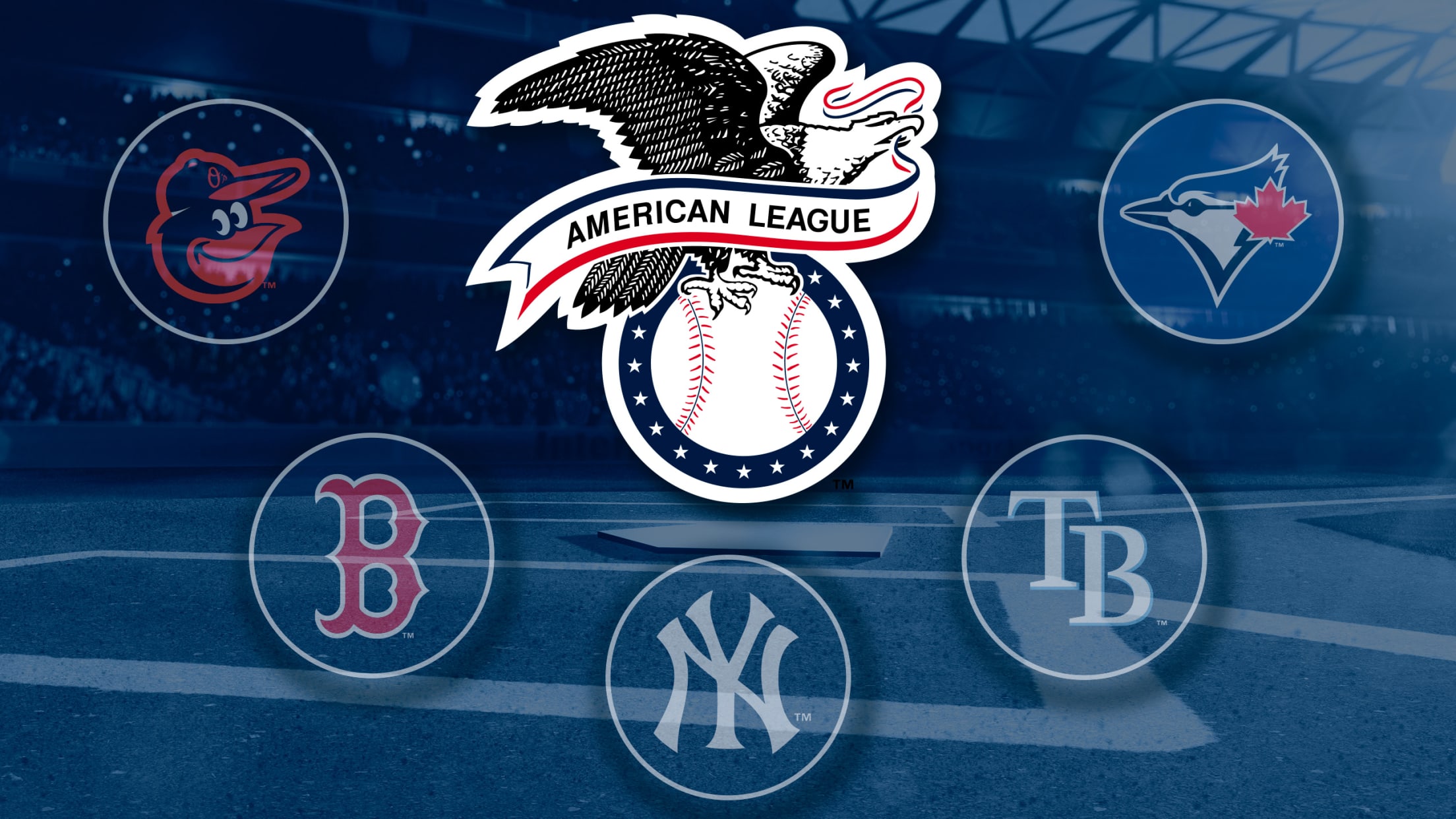 The final six weeks is always the most exciting part of the season. The divisional and Wild Card races are two of the many reasons to stay tuned in the final month and a half of the regular season, but there's much more. There are also records to be broken
Xander makes Tribe pay after Devers' free pass
CLEVELAND -- Could you blame Terry Francona for having about enough of Rafael Devers by the time he stepped up in the top of the seventh inning with the game still very much hanging in the balance? With first base open, Francona gave Devers an intentional free pass and dared
Devers makes history with career-high 6 hits
Sale quickest to 2,000 K's; Cashner gets first career save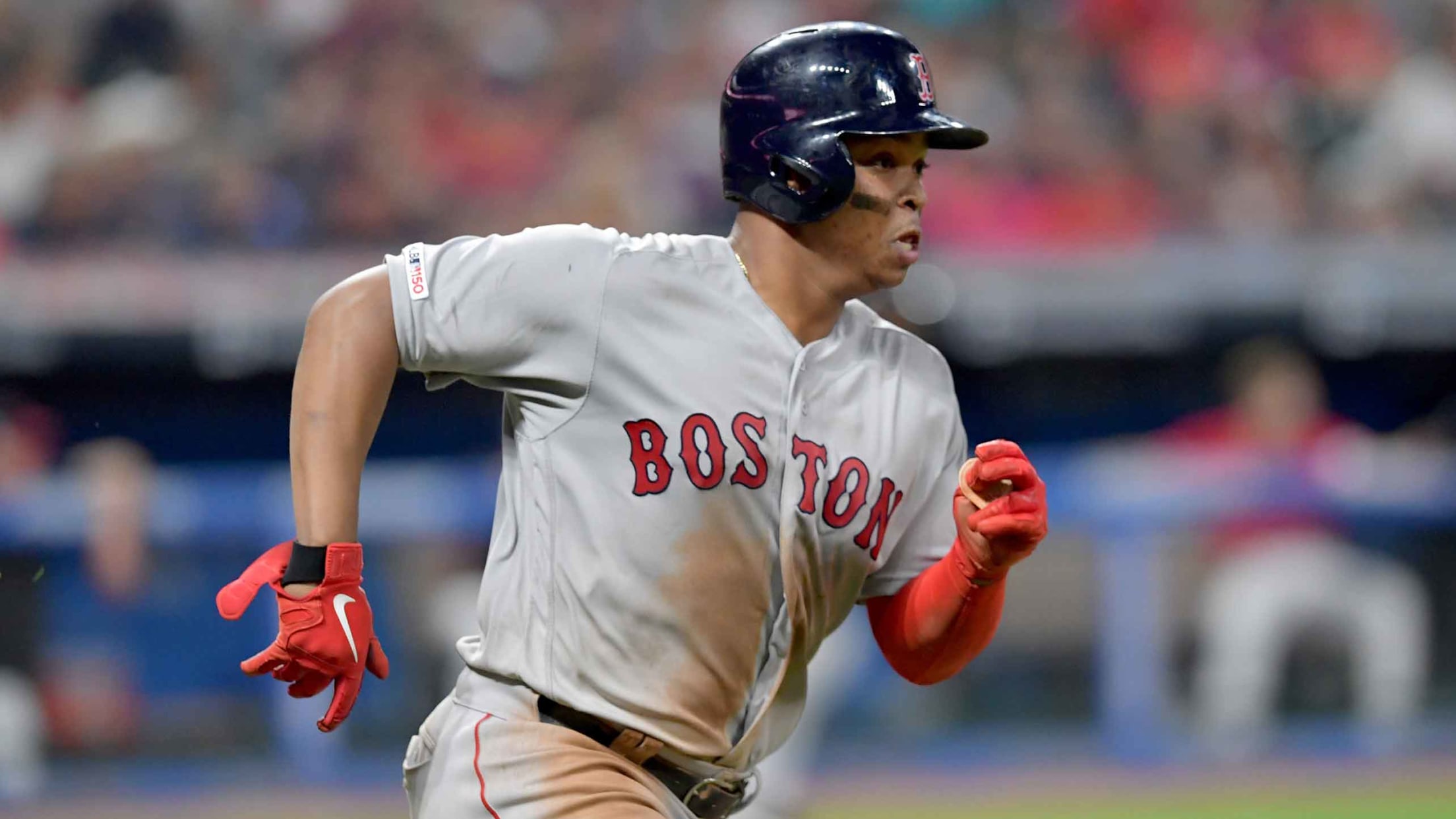 CLEVELAND -- Throughout perhaps the wildest and most-needed win the Red Sox have had all season, there was but one constant on Tuesday night at Progressive Field. Rafael Devers just kept raking. In a 7-6 victory over the Indians that took 10 innings and required six pitchers (including Nathan Eovaldi,
Eovaldi to rejoin rotation for stretch run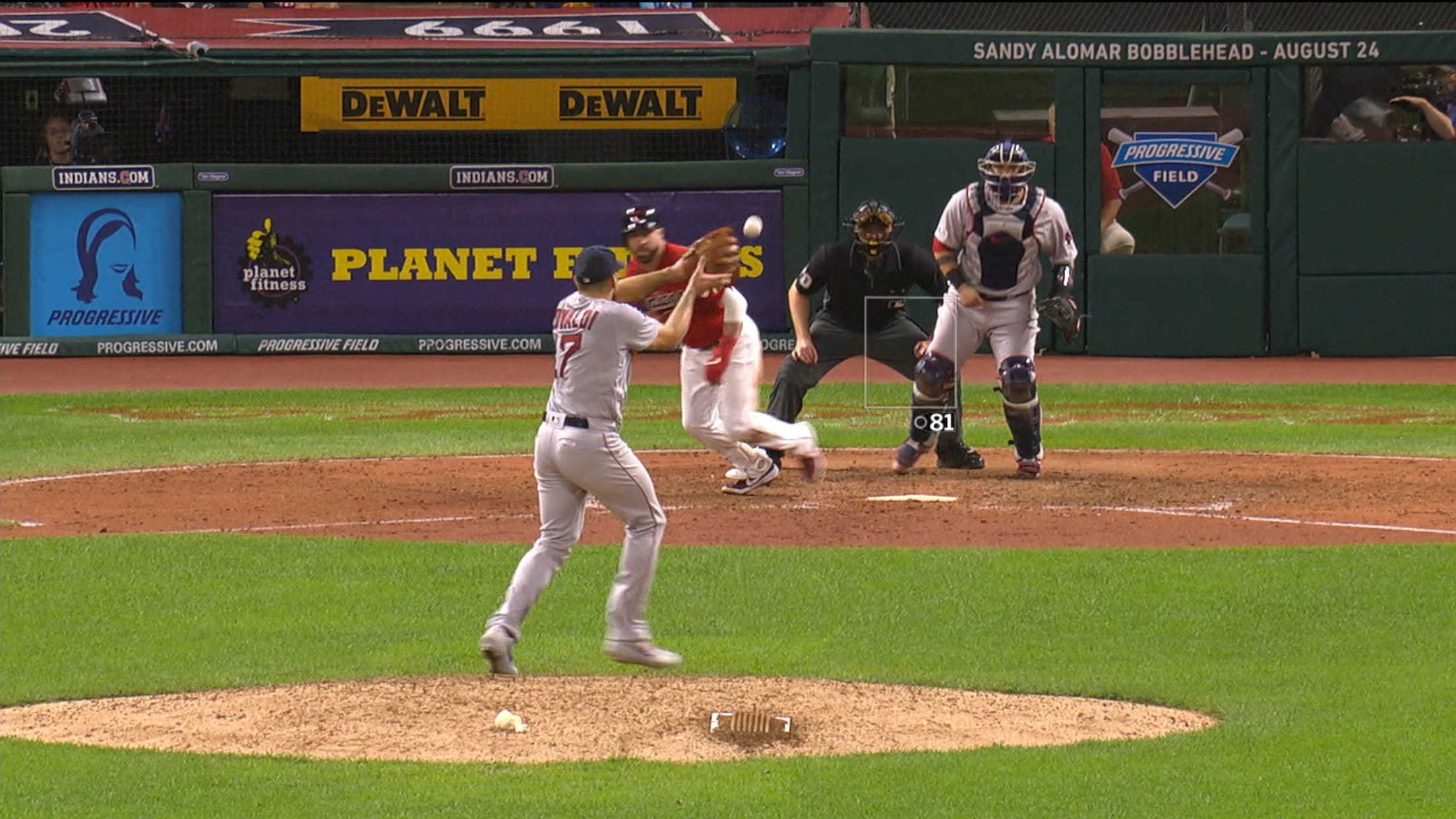 CLEVELAND -- Red Sox manager Alex Cora has mentioned repeatedly in recent days that some upcoming breaks in the schedule will allow him to be creative with the team's struggling starting rotation. And one of those creative moves has come to light, as Cora revealed that Nathan Eovaldi will soon
Is there another Aristides Aquino out there?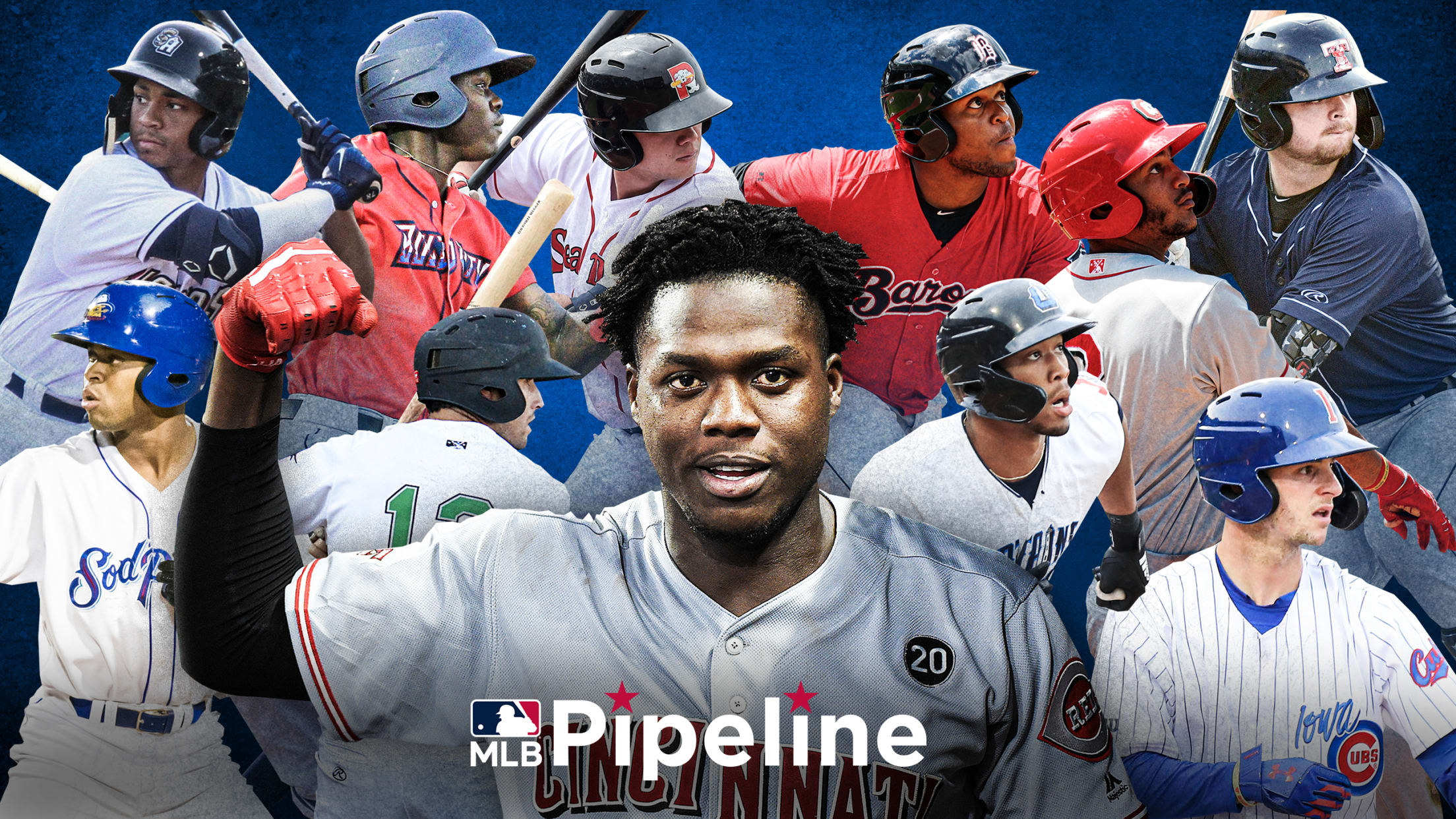 After winning Reds Minor League player of the year honors in 2016, Aristides Aquino stalled mightily in Double-A during the next two seasons. He did slam 37 homers in 245 games at Penascola, but he batted an overall .227/.293/.421 and fell out of the Reds' Top 30 Prospects list. While
Sale faster to 2,000 K's than Pedro, a new mark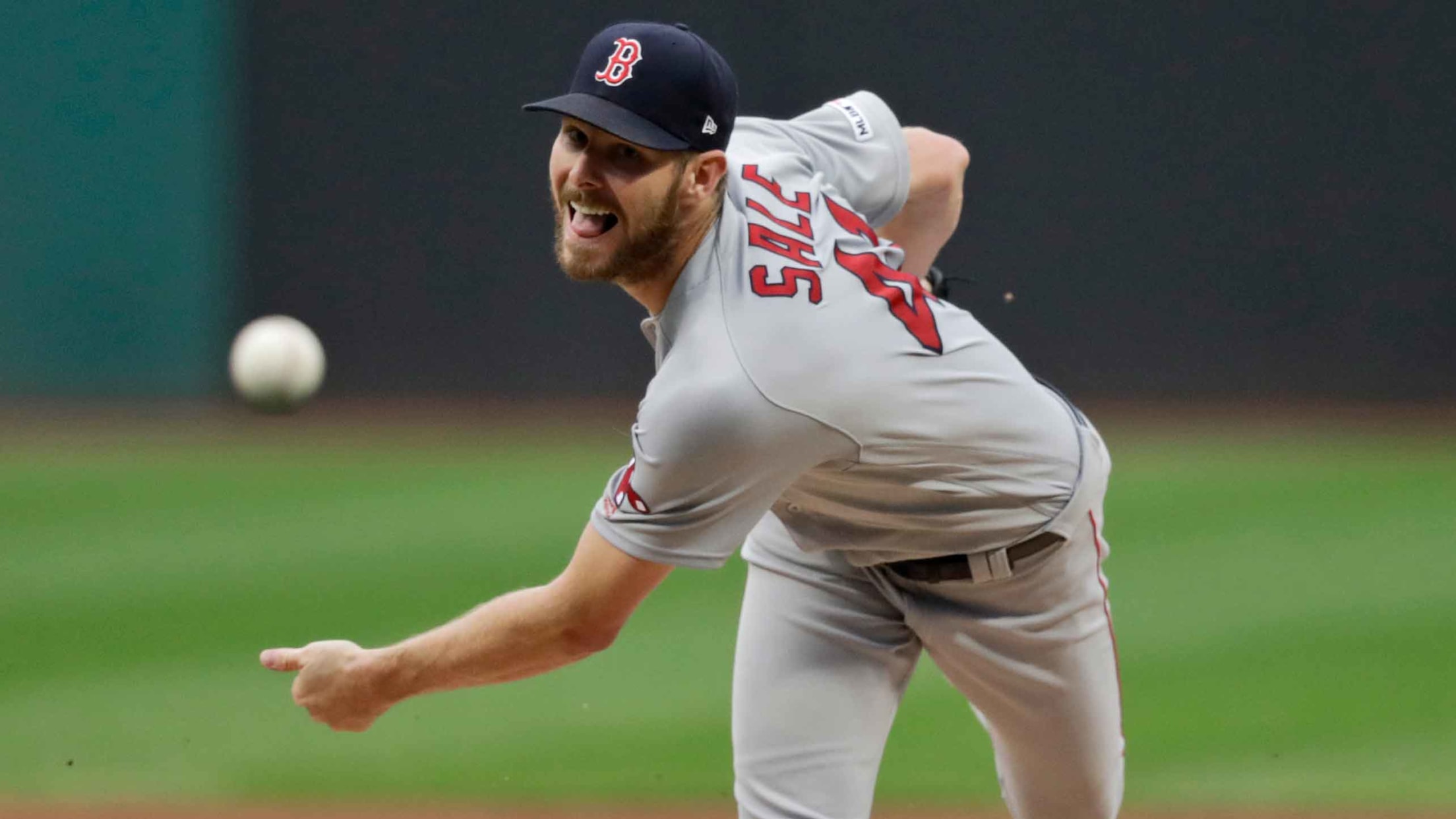 CLEVELAND -- In the midst of a career that may eventually land him in the Hall of Fame, Red Sox ace Chris Sale became the fastest pitcher in Major League Baseball history to reach 2,000 career strikeouts in Tuesday night's 7-6 victory over the Indians at Progressive Field. Sale achieved
One pleasant surprise for all 30 teams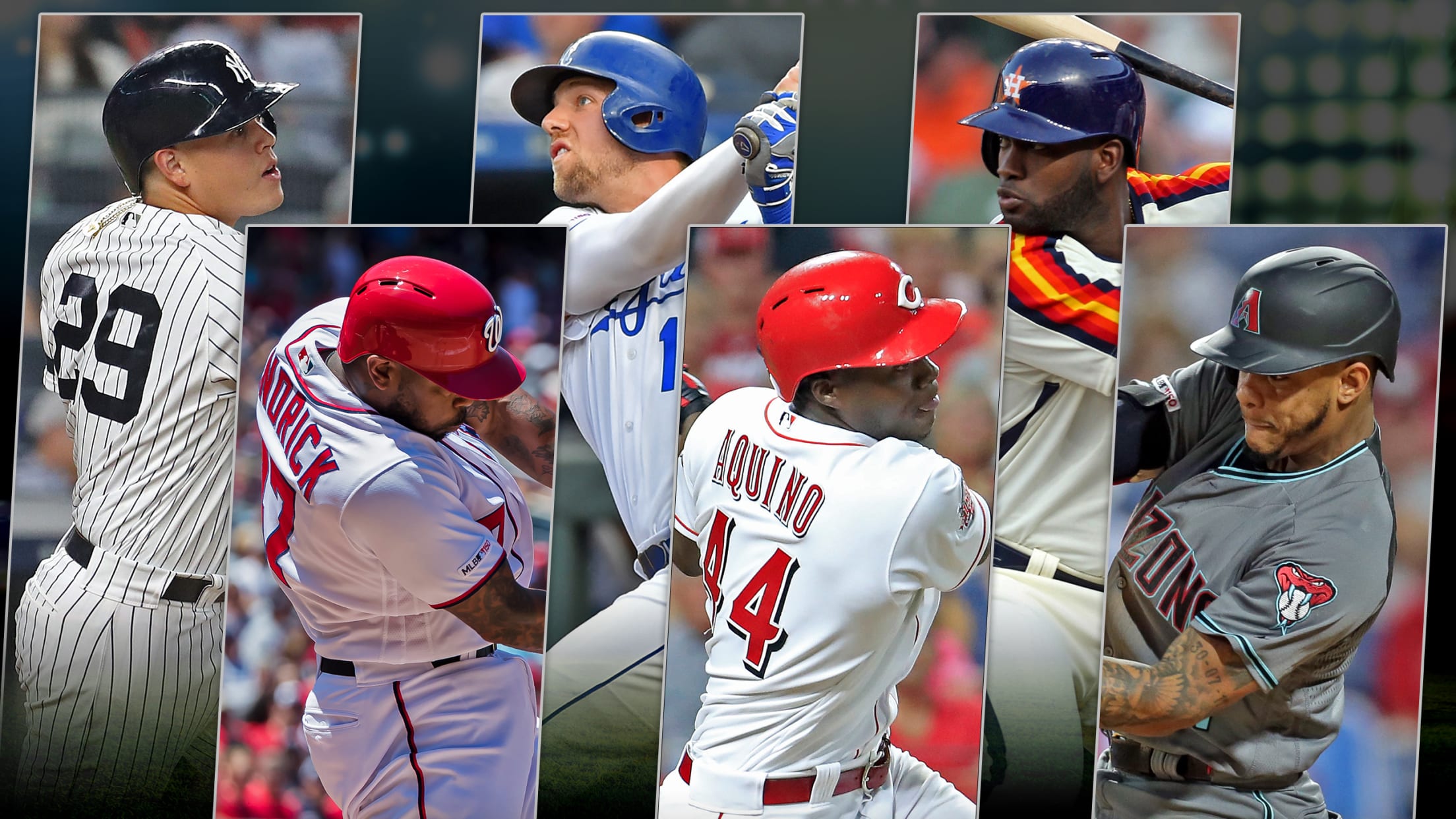 Maybe it's the kid who started hitting and hasn't stopped. Or it could be a veteran who has played the best baseball of his life. One of the best parts of a baseball season is looking back when it's over and counting how many things happened that no one could
After comeback, walk-off loss 'tough to swallow'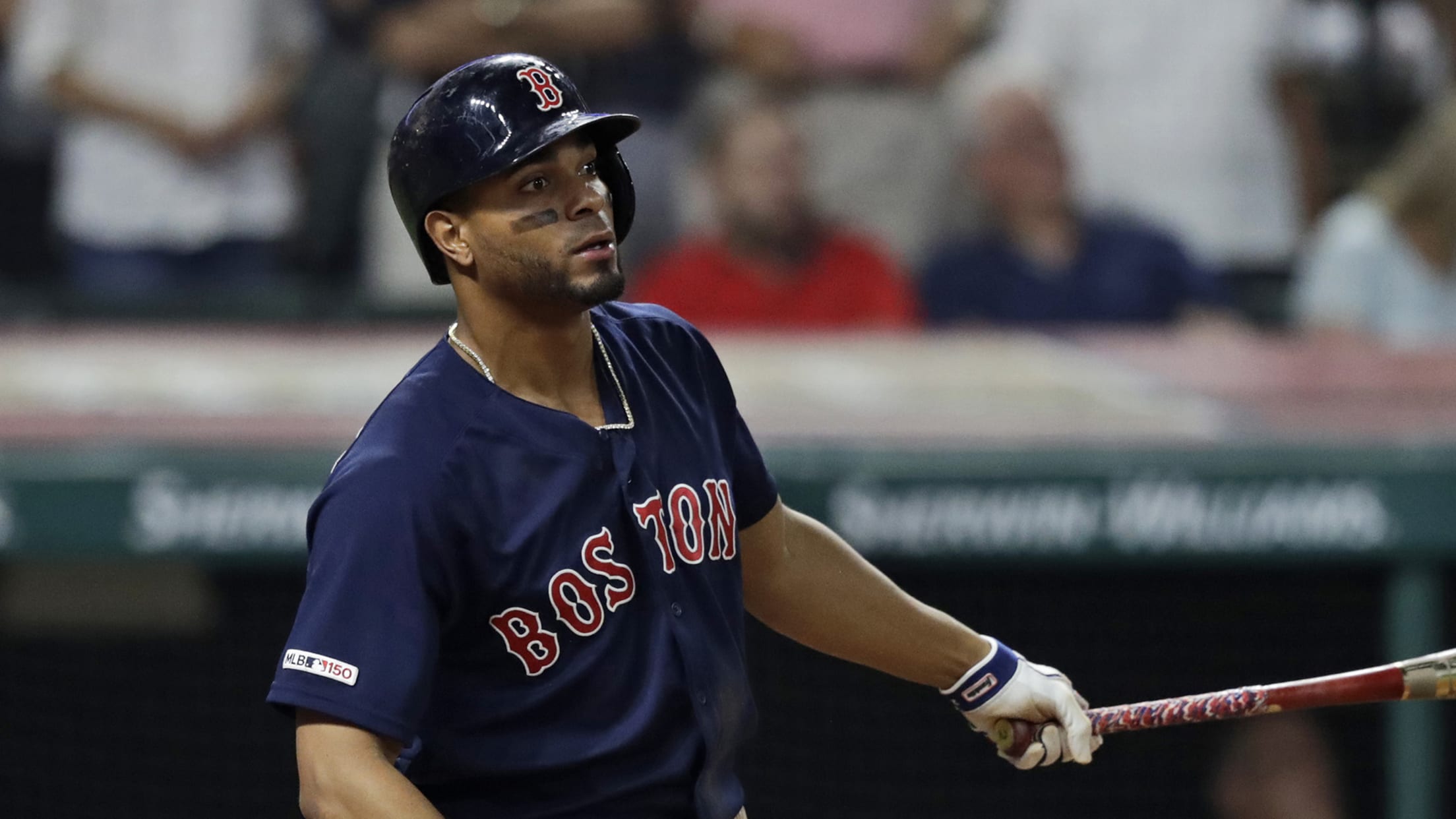 CLEVELAND – Xander Bogaerts came up with the big swing for the Red Sox when they needed it most, clubbing an RBI double with two outs in the ninth to tie it up against the Indians on Monday night at Progressive Field. But it turns out that the biggest swing
Red Sox place Chavis on IL with shoulder injury
Weber optioned to Triple-A; Lakins, Hernandez recalled from Pawtucket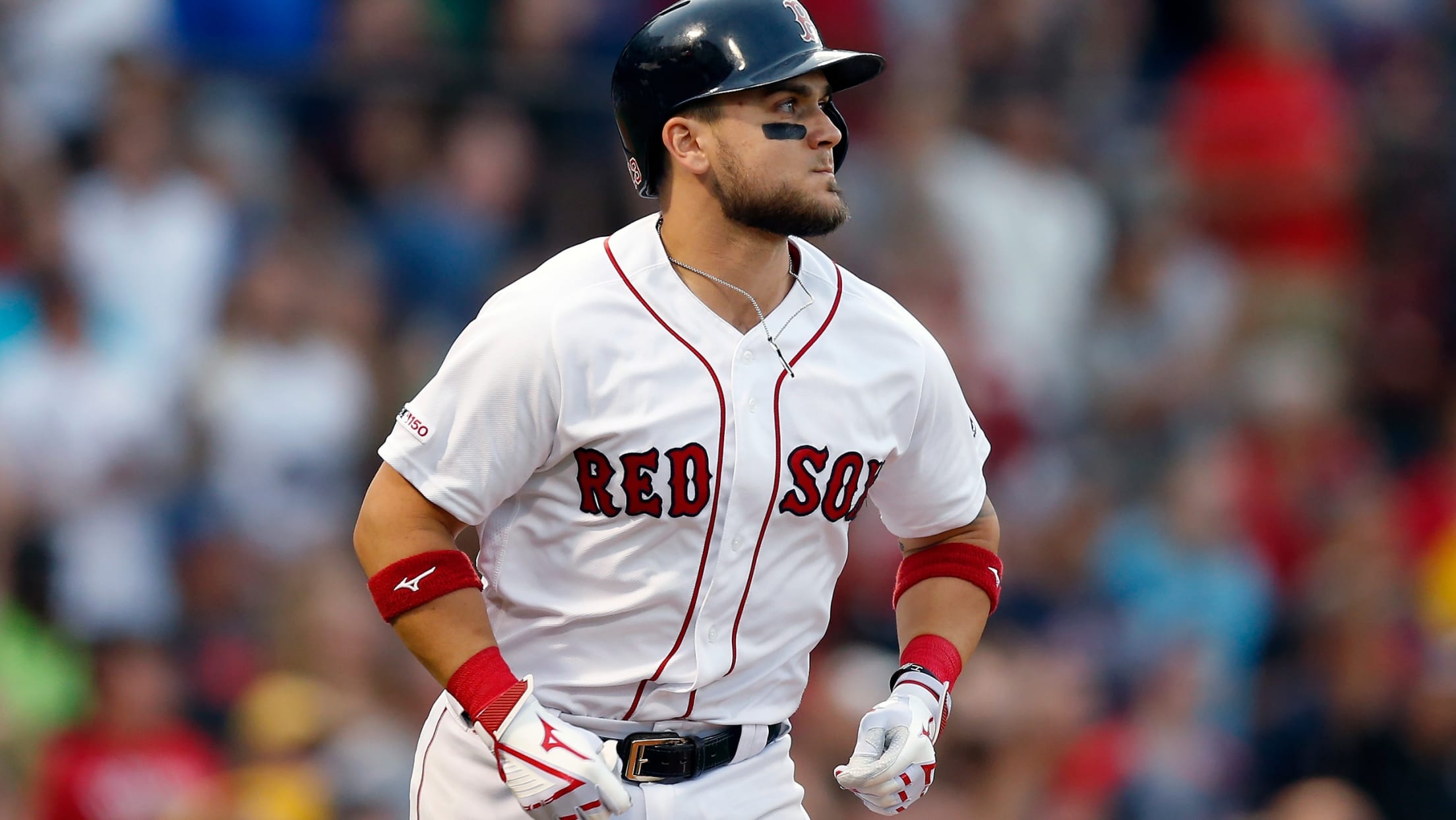 CLEVELAND -- Who would have thought that Michael Chavis making his best catch of the season would turn into a bittersweet moment for the rookie infielder? The tumbling grab in short center field came with Chavis playing second base to rob Hunter Dozier of a hit in a 6-2 loss
Struggling Cashner moves to bullpen role
Against odds, Cora believes Sox can still make it to postseason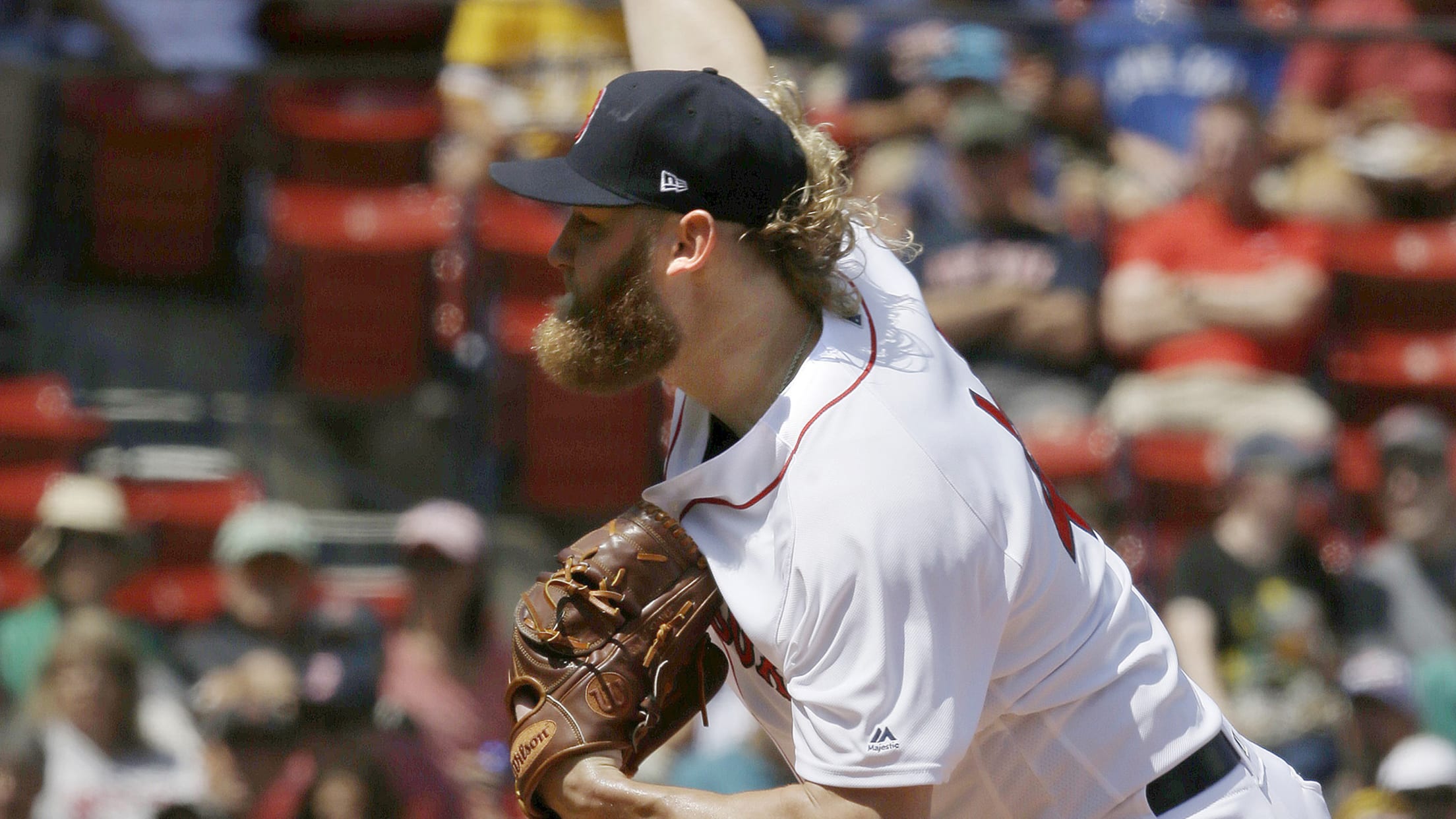 CLEVELAND -- The Red Sox are at a place in the standings they can no longer give struggling performers time to figure things out. And that's what led to Monday's announcement by manager Alex Cora that righty starter Andrew Cashner has been moved to the bullpen. When the Red Sox
Wrigley visit highlights Boston's 2020 schedule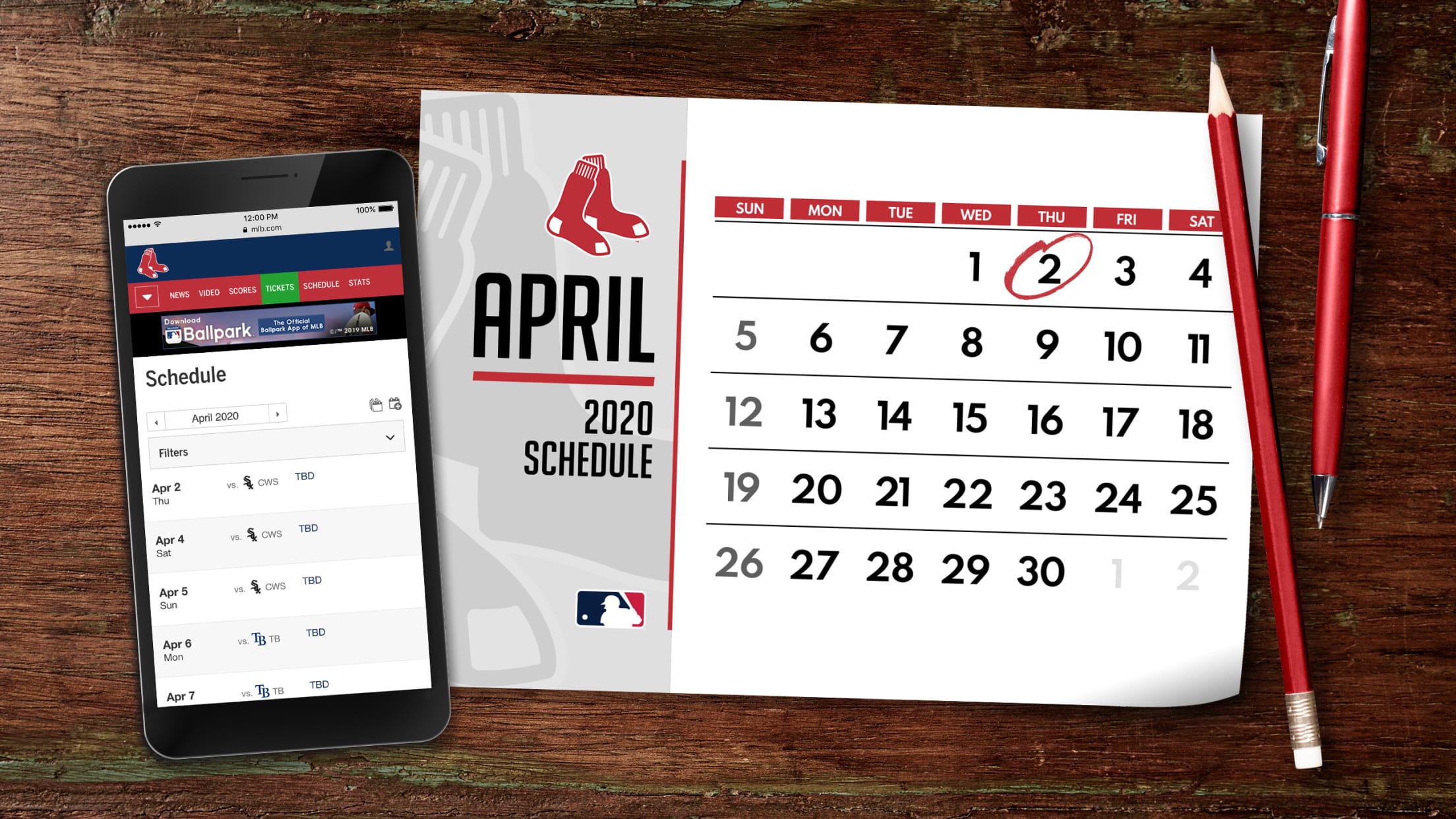 When MLB released schedules for all 30 teams for the 2020 season on Monday, there was an obvious highlight for Red Sox fans. The Sox will spend Father's Day weekend (June 19-21) at Wrigley Field for a three-game series against the Cubs. When two of MLB's most history-laden franchises face
Watch for these milestones down the stretch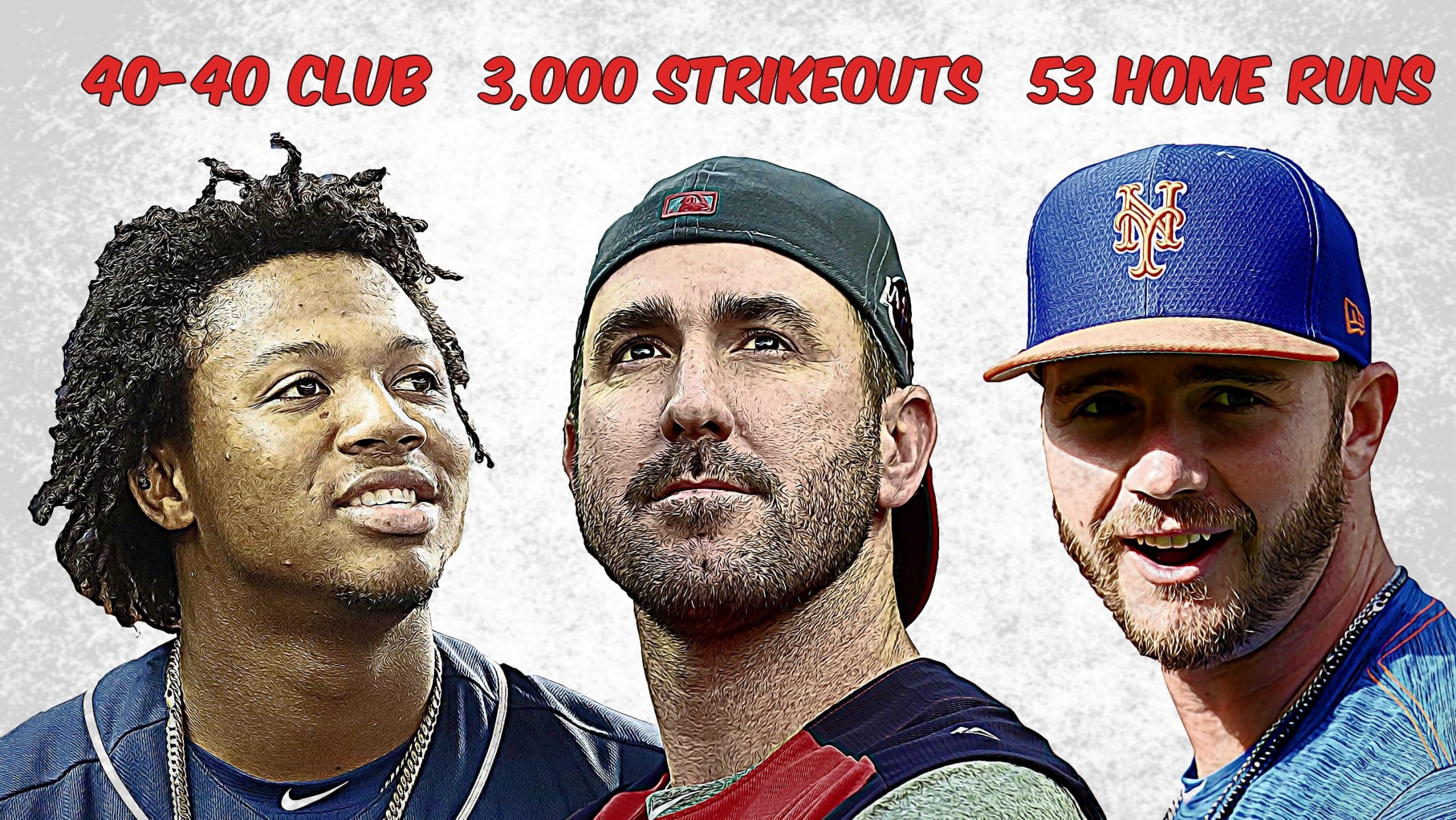 The stretch run of the season is about more than just postseason races. It's also milestone watch time. This year, there are plenty of marks being chased around baseball -- single-season records for today's biggest stars and career plateaus for some generational greats. Here are 11 major milestones to look
Contenders need these 10 guys to step up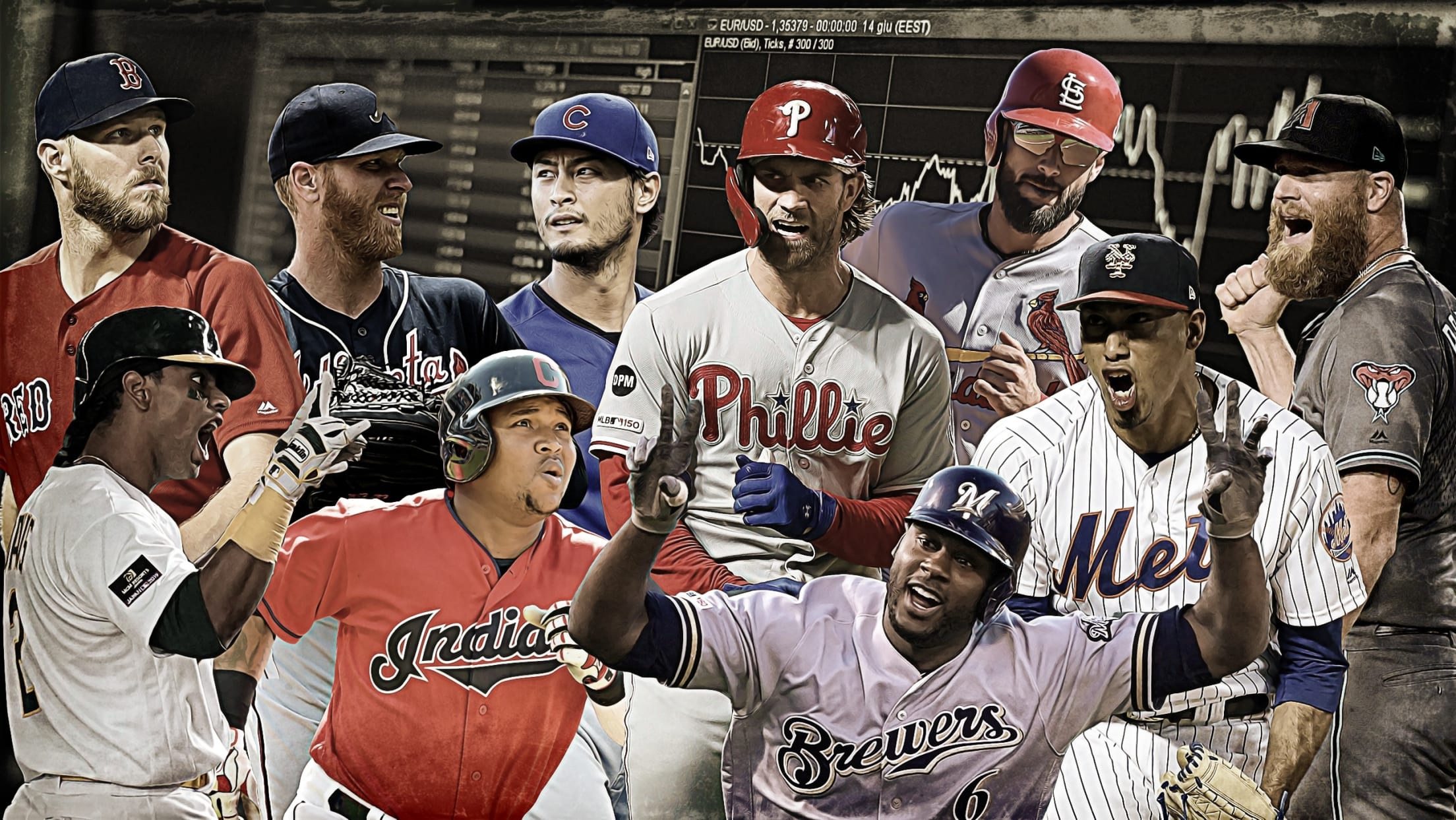 The length of the baseball season is grueling and unforgiving, but it also offers a chance at redemption. Just as early hot streaks can give way to ill-timed slumps during the dog days of summer, the stretch run also provides an opportunity to rewrite an unfavorable narrative. If a player
Sox pitching a mixed bag in extra-innings loss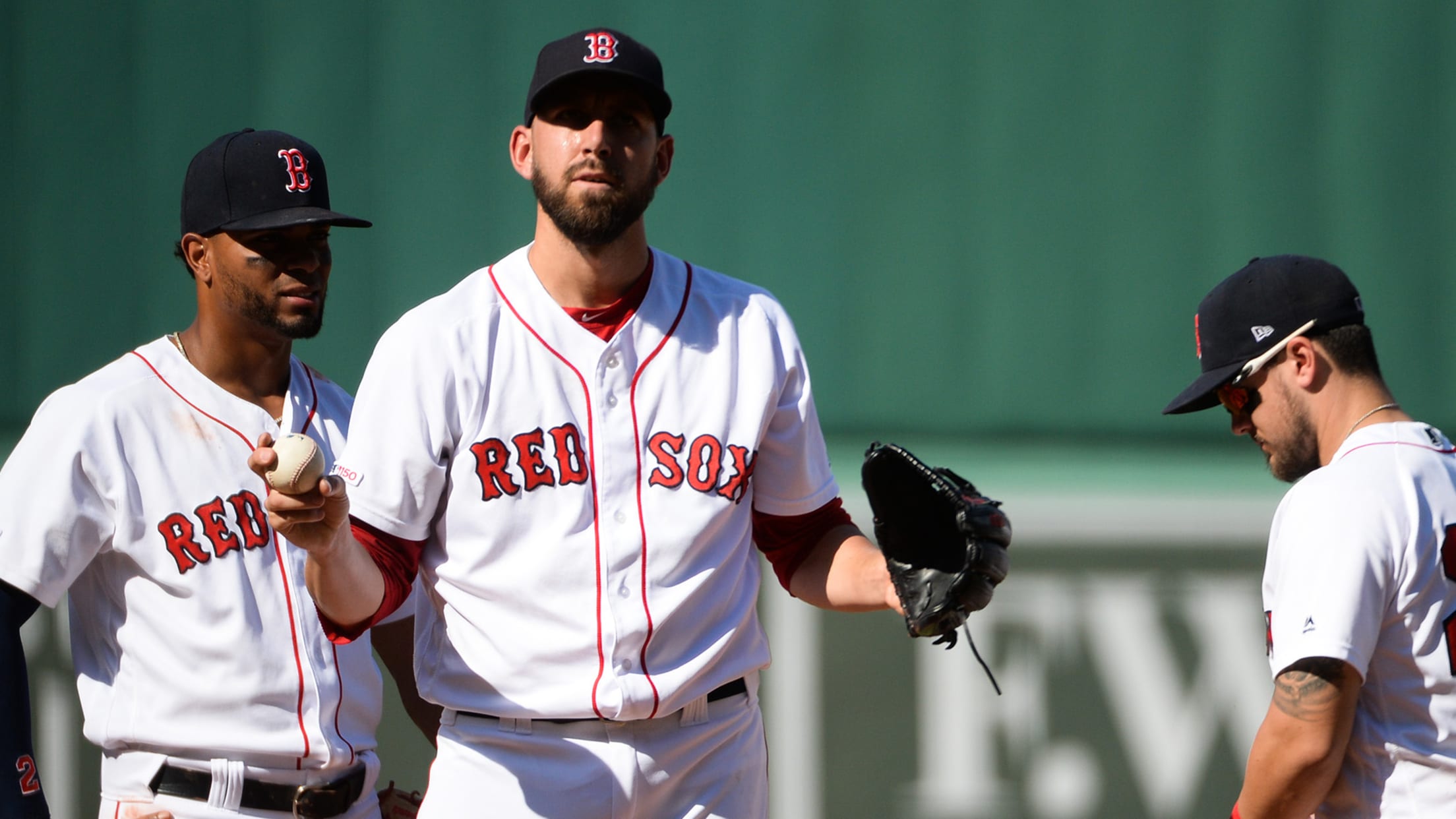 BOSTON -- By the time the Red Sox wrapped up the series finale against the Angels in 10 innings, Andrew Cashner's abbreviated start was hours in the past. Sunday's game, which ended in a Red Sox 5-4 loss at Fenway Park, was a contrast of on-point pitching and struggles on
5 crucial series for postseason push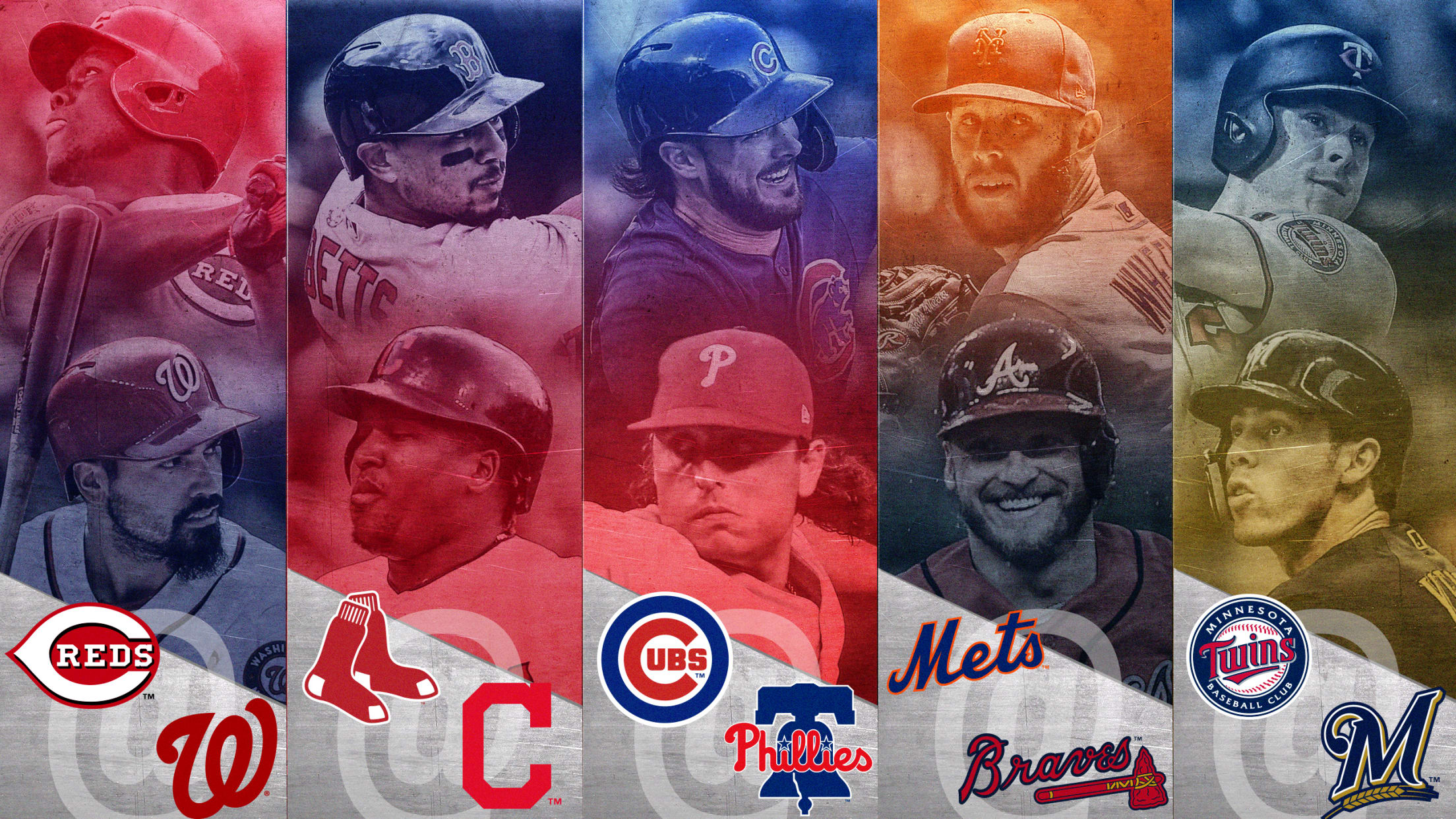 Welcome to hot weather and short tempers. To rowdy crowds and postseason atmospheres. To wild celebrations on one side of the diamond and gut-punch losses on the other. Mets manager Mickey Callaway said he has been spending an extra few pregame moments on the field to understand how ready fans