Boston's all-time retired numbers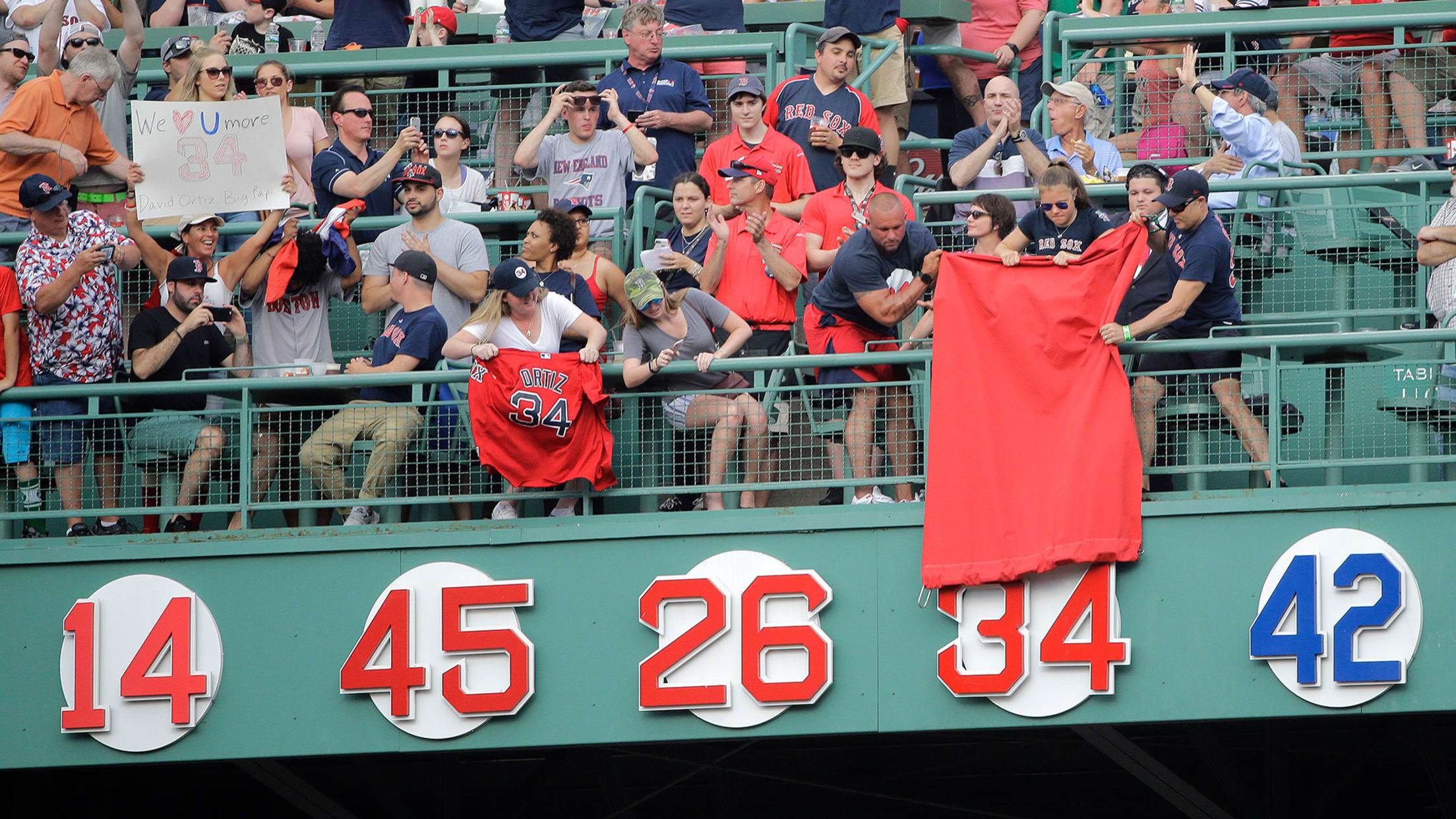 BOSTON -- At Fenway Park, the right-field façade is reserved for the legends. That's the spot that showcases all the retired numbers for one of the most storied franchises in all of sports. At one point, the criteria that the Red Sox had for retiring a number was that the
10 players you forgot were Red Sox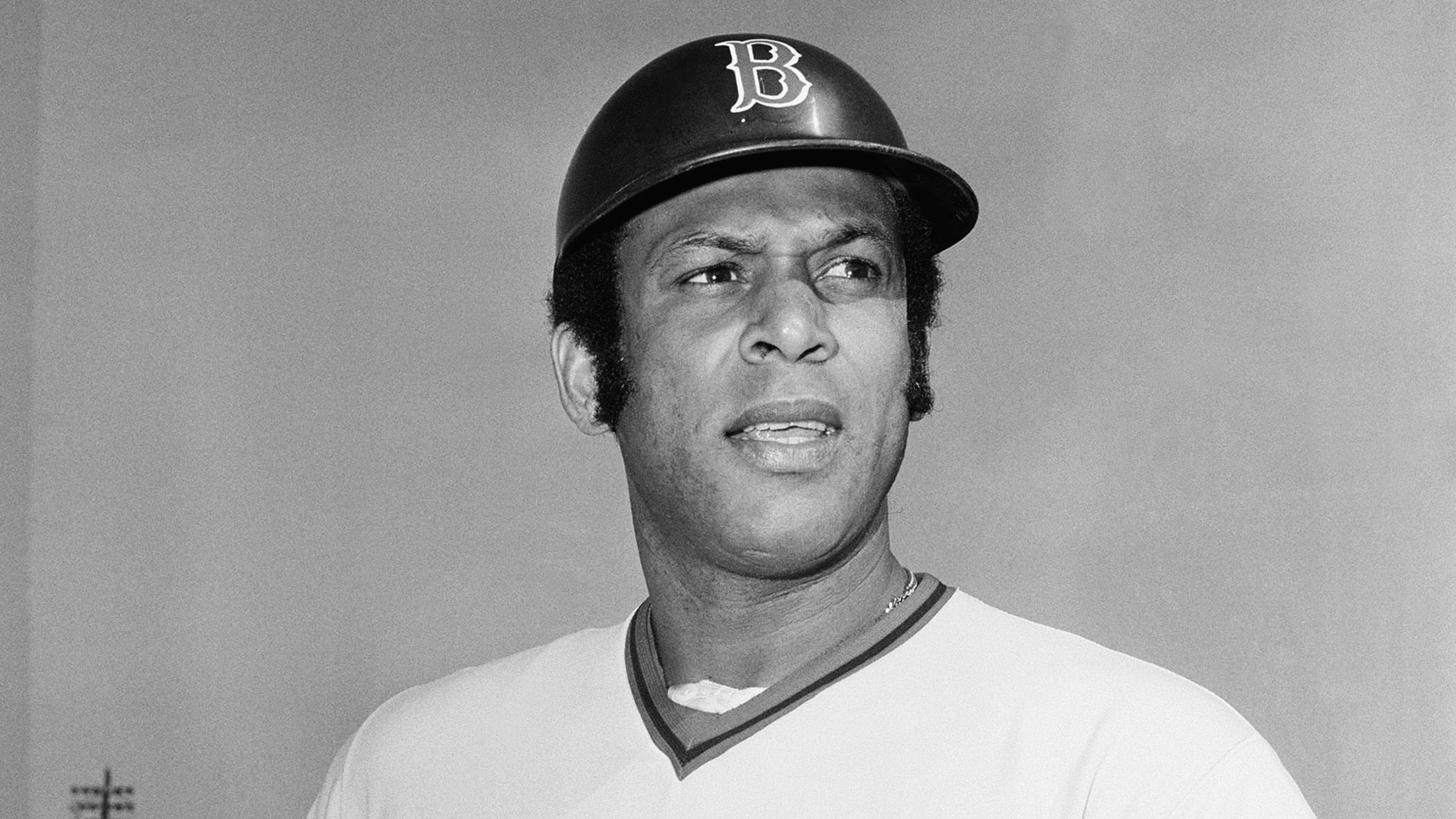 For all the legends defined by their greatness with the Red Sox, there are some other standouts who had a proverbial cup of coffee in Boston. These are players you think of mainly for their greatness with other franchises. We came up with the top 10 who best fit this
5 best seasons by a Red Sox pitcher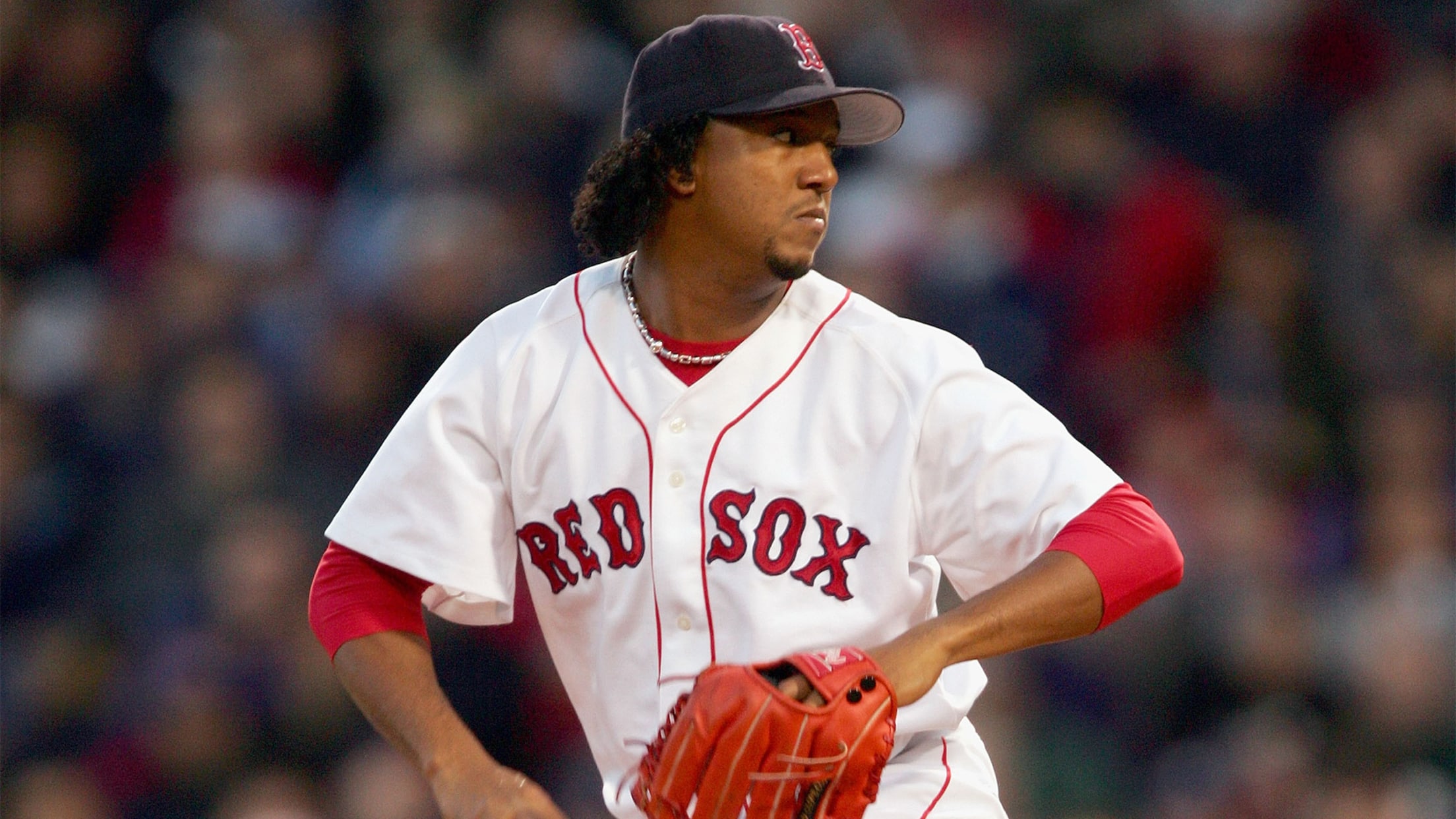 When you think of Red Sox history, you often think of the thunder bats of Ted Williams, Carl Yastrzemski, David Ortiz, Jim Rice, Jimmie Foxx and many others. But the club has also been graced with some dominant pitchers, many of whom produced seasons for the ages. Here is a
How Boston got its red socks & a nickname
For their first seven years of existence, the Red Sox weren't the Red Sox. In fact, they didn't have an official team nickname. Most often, they were referred to as the Americans, because they were in the American League and this differentiated them from Boston's National League entry, the team
Fenway Park's biggest moments to date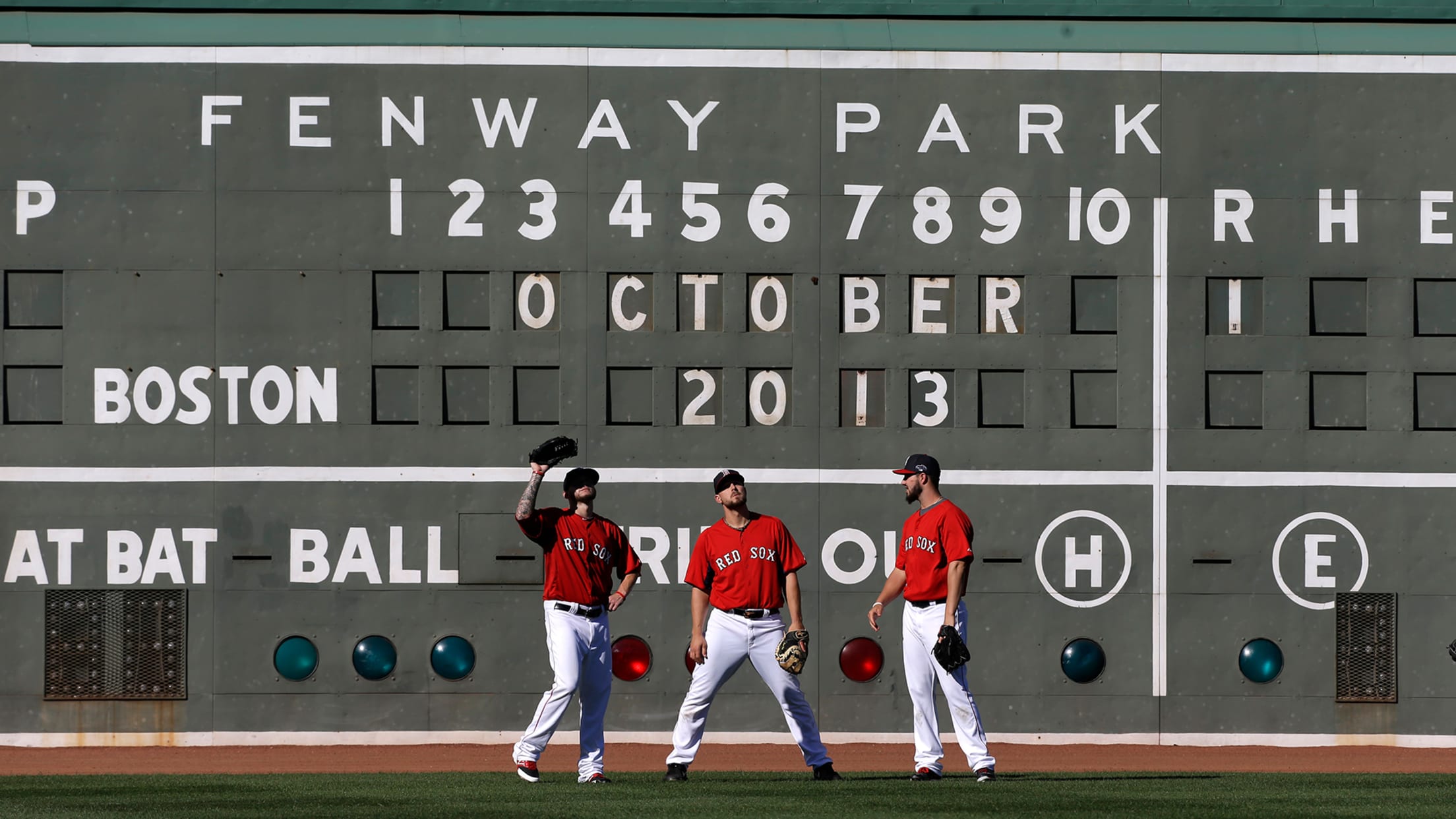 BOSTON -- The oldest venue in MLB, Fenway Park opened in 1912. Over the past 11 decades, there have been countless memorable moments that produced cheers and tears of utter joy. Here is my ranking of the top 10 moments in the history of Fenway. Game 6, 1975 World Series
5 Red Sox players who should be in HOF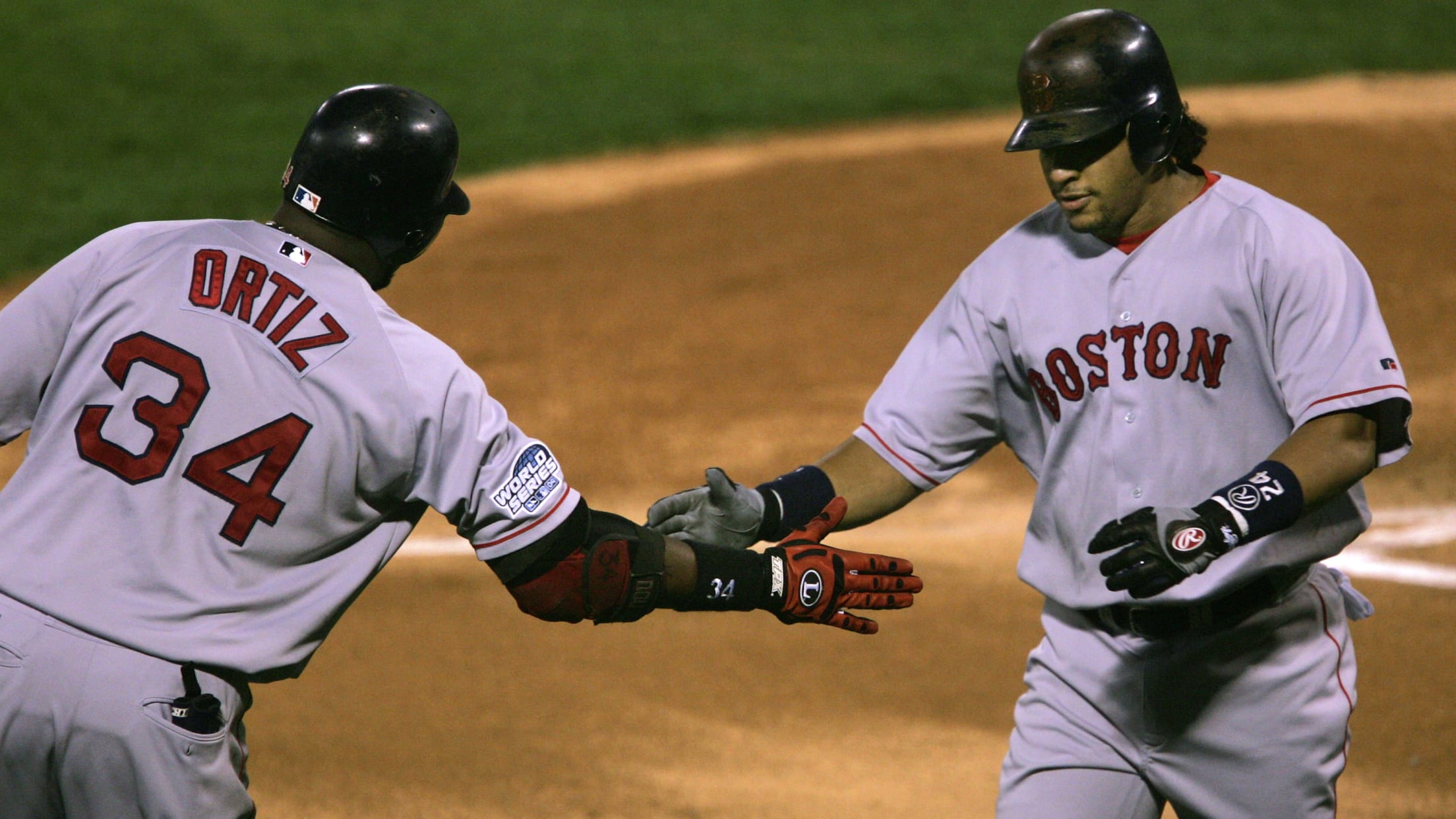 The tradition-rich Red Sox have been defined by their many superstar players through the decades. Thirty-six of those players have received the ultimate recognition for their greatness with a spot in the Baseball Hall of Fame in Cooperstown, N.Y. Yet there are still some other former Boston greats who should
5 best seasons by a Red Sox position player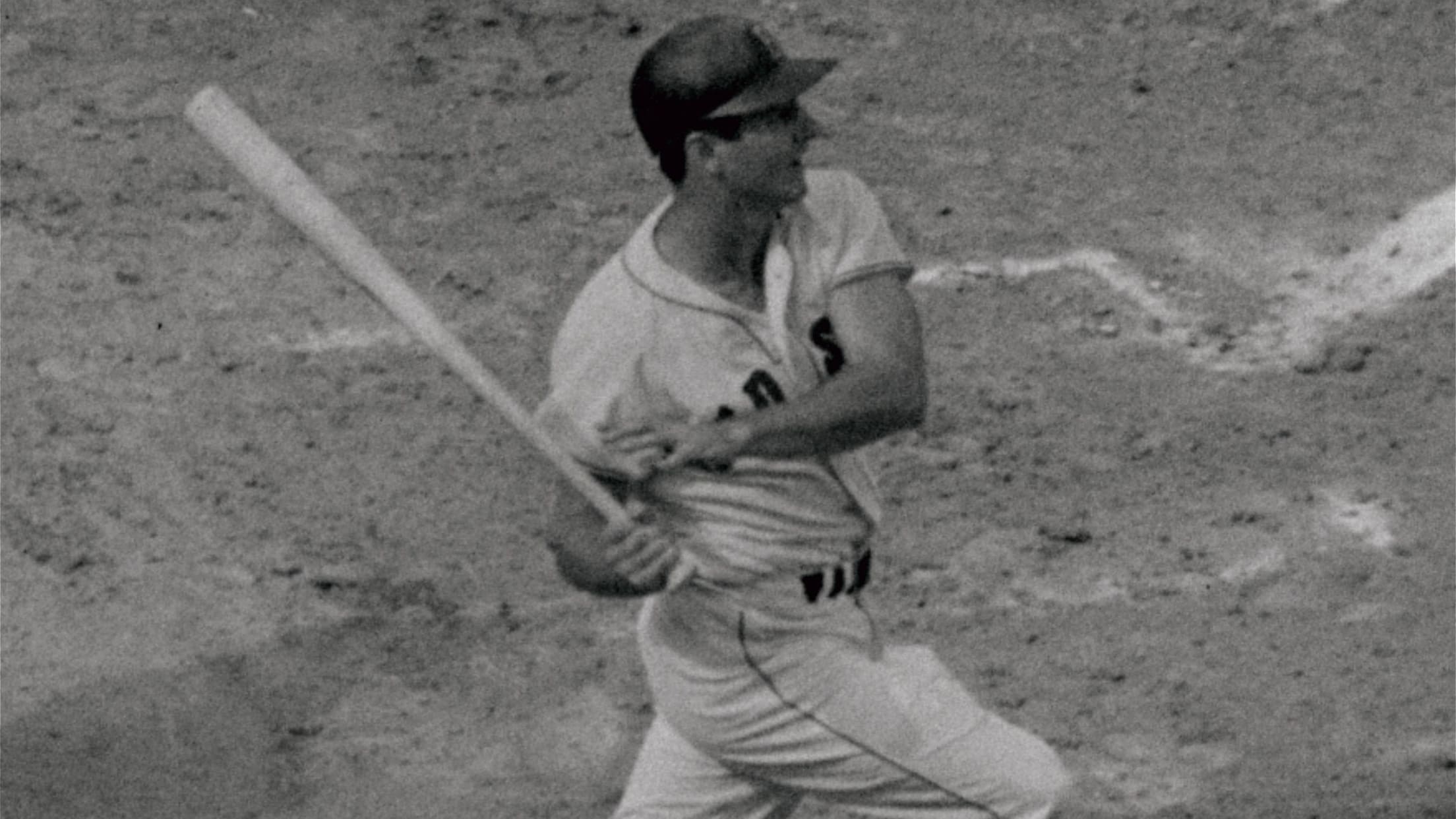 Given the star-studded collection of position players -- legends, really -- the Red Sox have had through the years, identifying the top five individual seasons in team history is a challenging task. But we've decided to press on and do it anyway. From Ted Williams to Carl Yastrzemski to Jim
Best Red Sox of all time, by uniform number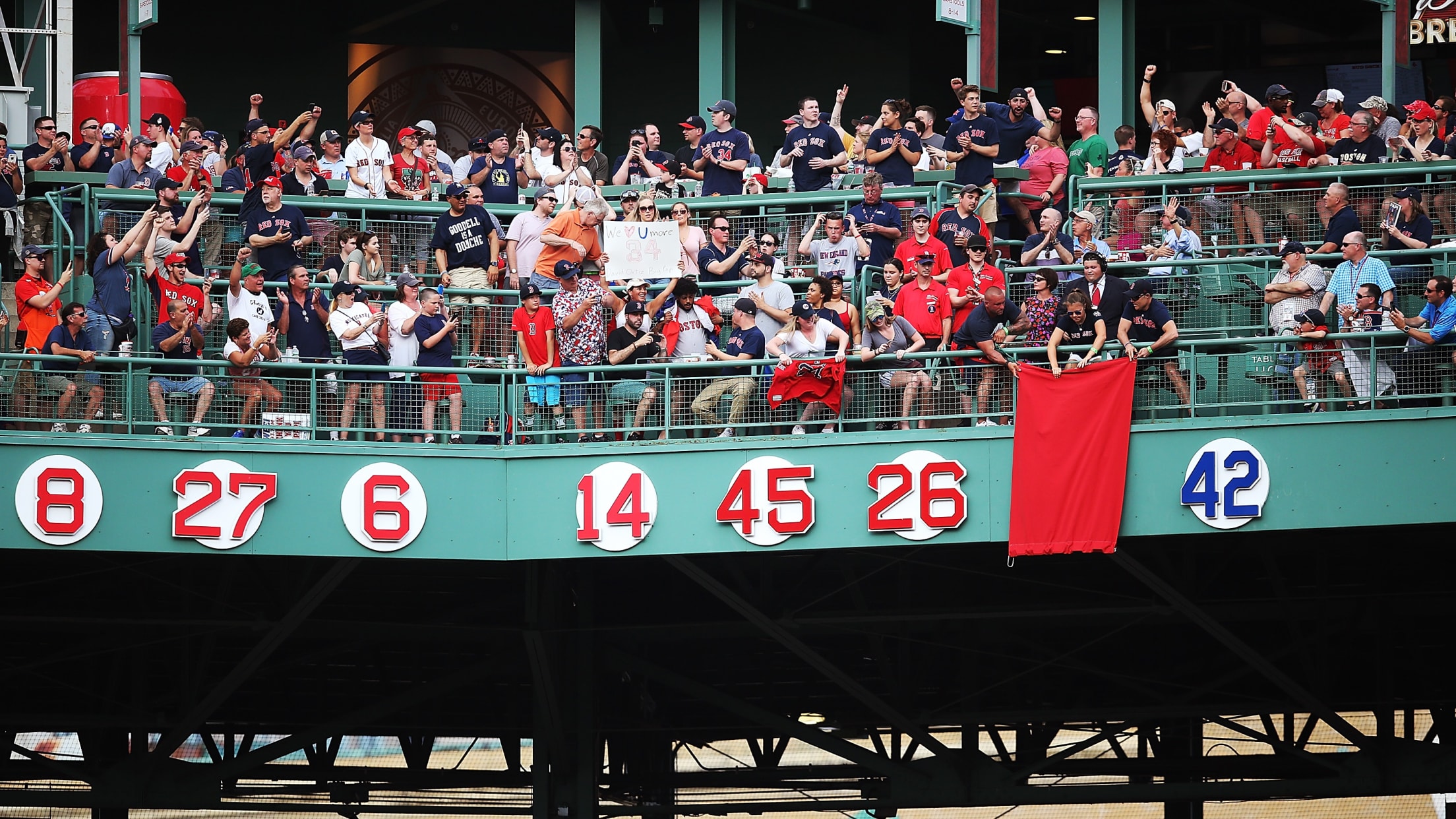 From 0 to 99, Red Sox players have filled out jerseys with 90 different numbers over the years. You want a fun exercise? Pick the best player to wear every number in the club's illustrious history. That's what MLB.com has done below.
10 biggest trades in Red Sox history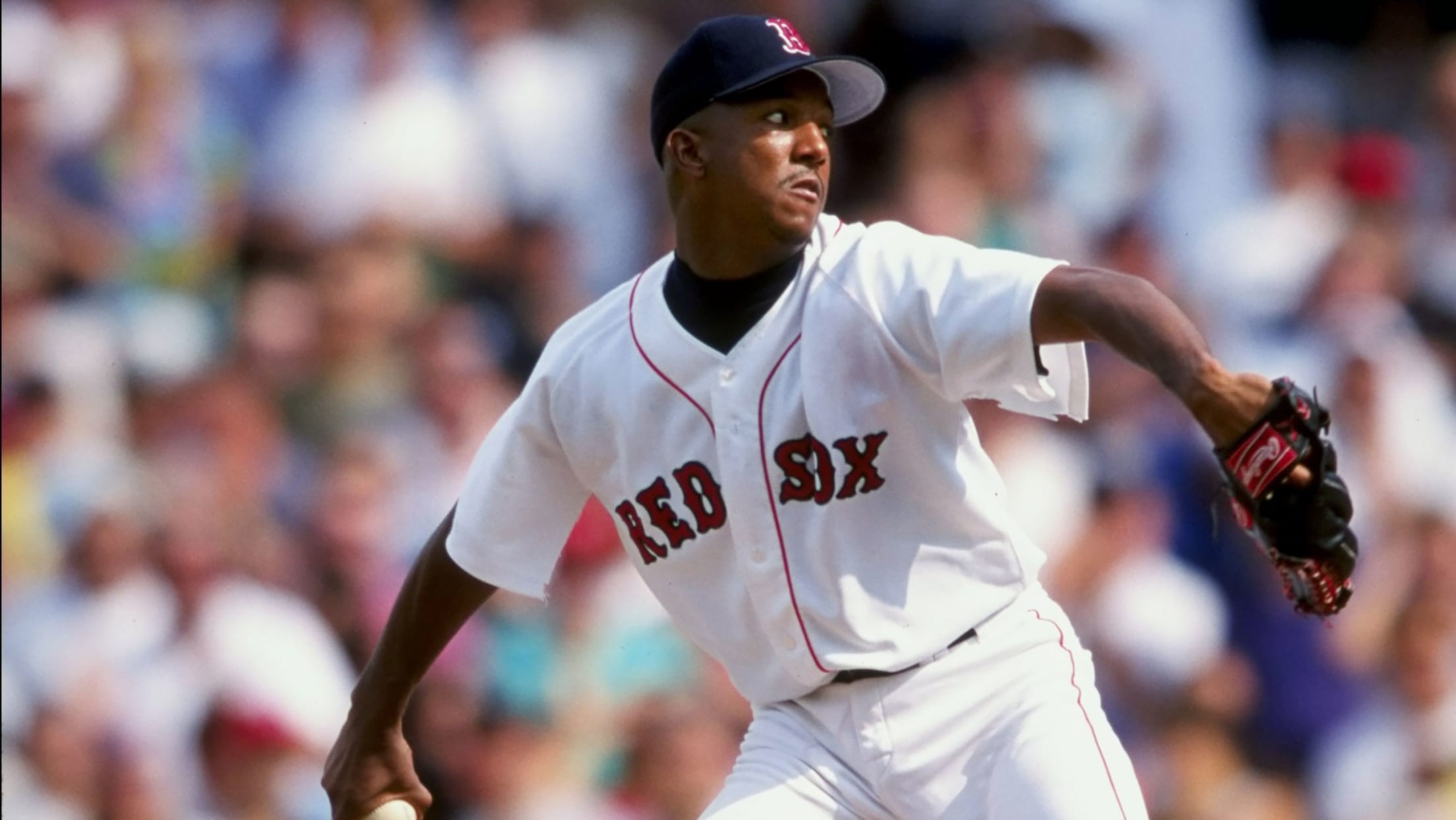 BOSTON -- Few teams in baseball history have had as many impactful trades as the Red Sox, who helped set up their recent golden era of World Series championships with their wheeling and dealing ways. Pedro Martinez, Curt Schilling, Chris Sale and Josh Beckett are some of the championship aces
Top Red Sox Draft pick from every season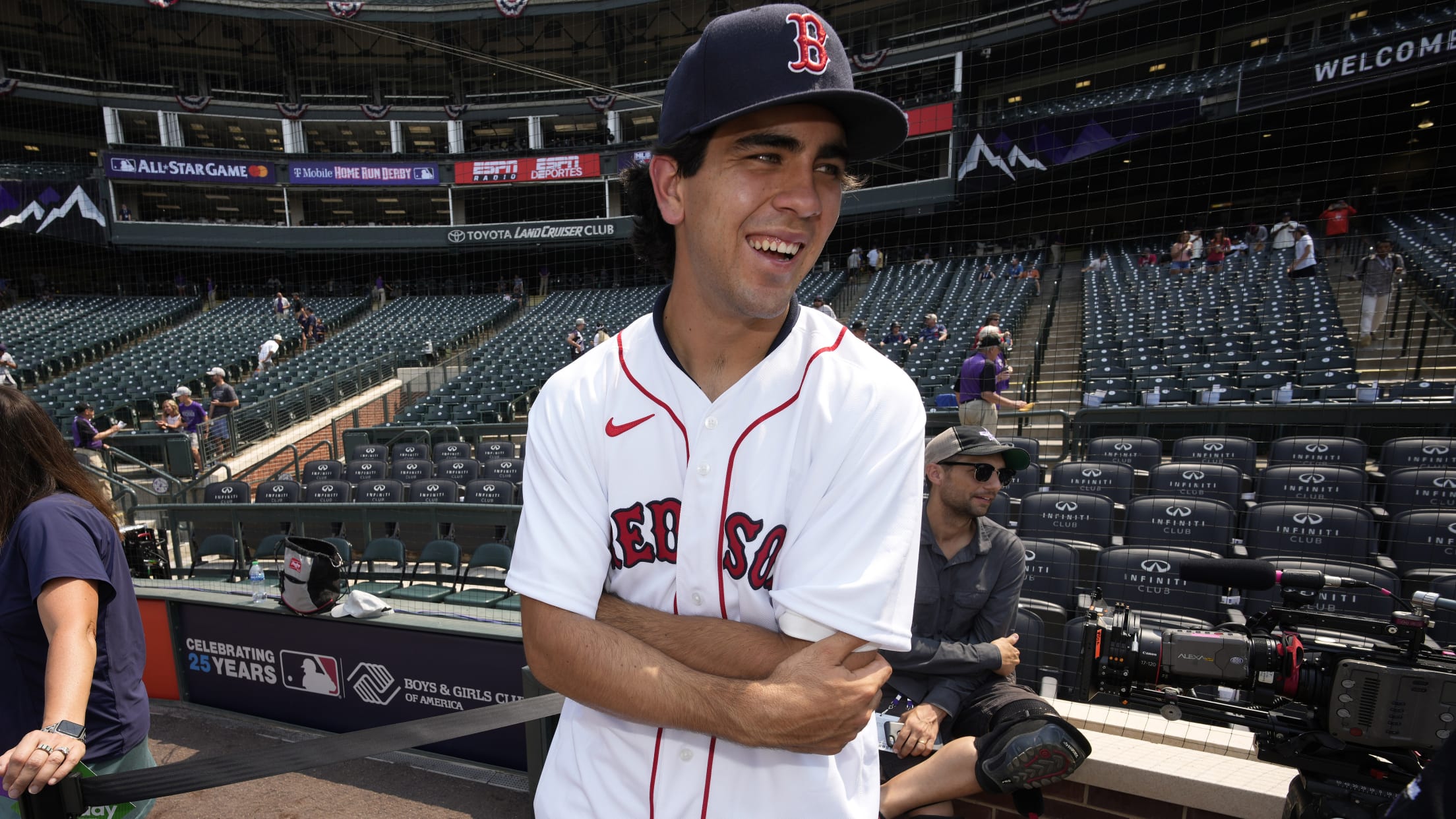 The Red Sox have had an interesting history of first selections in the Draft, beginning in 1965, when they took Billy Conigliaro, who had a more famous older brother you might have heard of. Other top selections include Hall of Famer Jim Rice, seven-time Cy Young Award winner Roger Clemens,
5 unforgettable Opening Days for Red Sox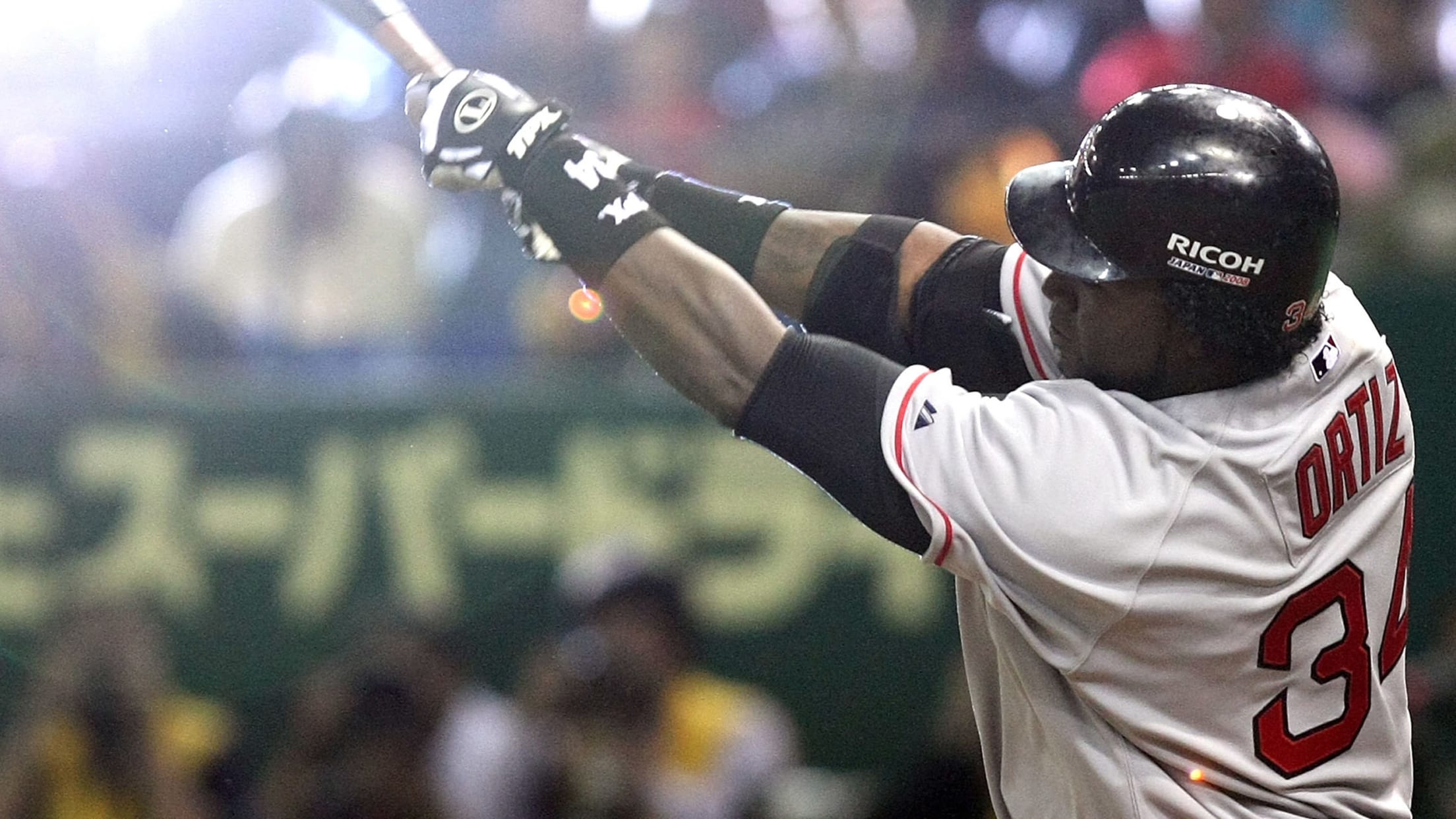 For the rabid fans that inhabit Red Sox Nation, Opening Day is considered a holiday. In their history, the Red Sox have had some wild openers. Here is a ranking of the five most memorable Opening Day moments in the rich history of the club.
Here are the Red Sox's best regular seasons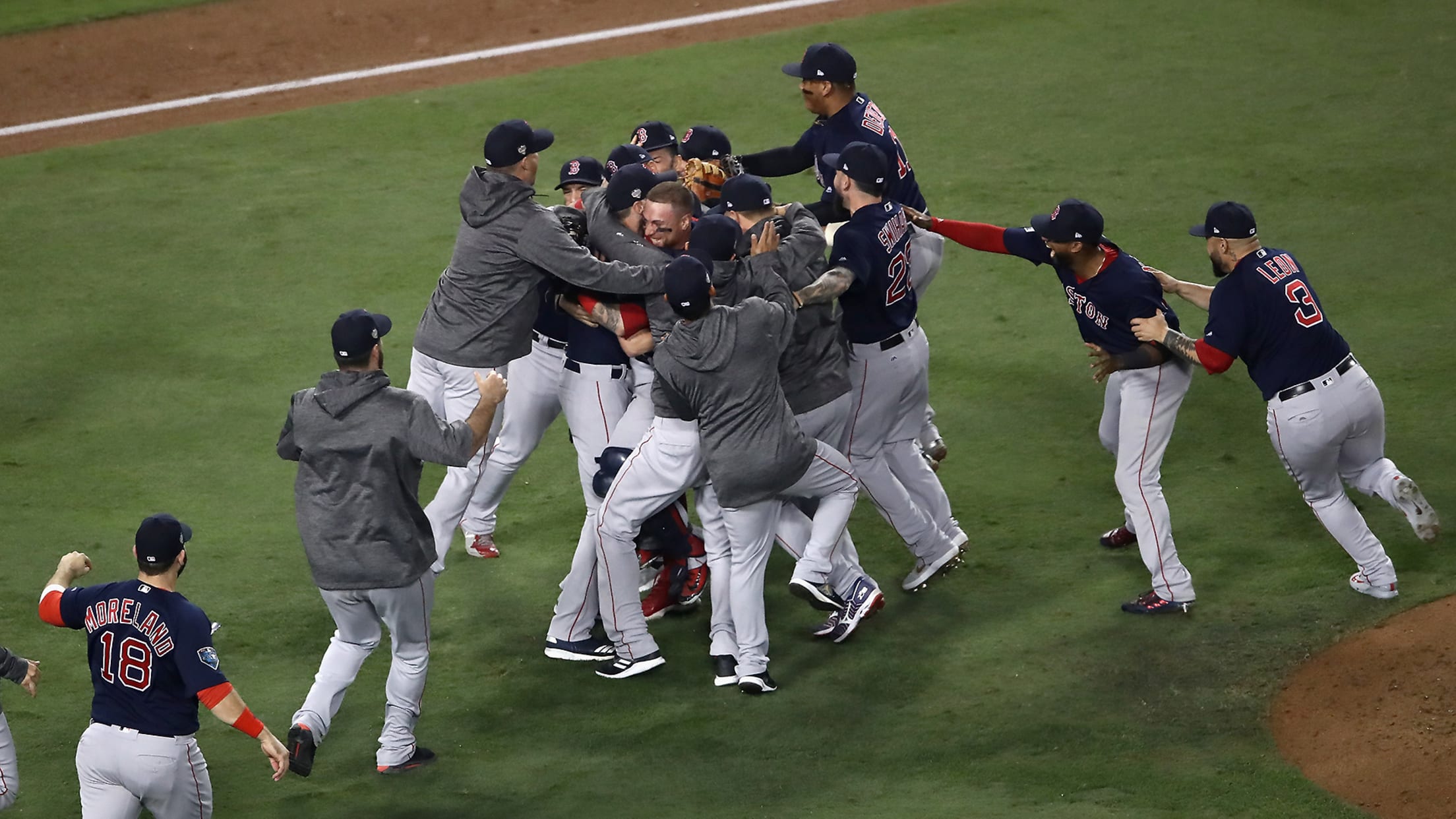 What qualifies a baseball team as a juggernaut? Well, for starters, a season of 100 wins or more. The Red Sox have had four such seasons in club history and another bittersweet season in which they just missed that mark -- and the postseason. Here is a look at the
Top 10 homegrown Red Sox Draft picks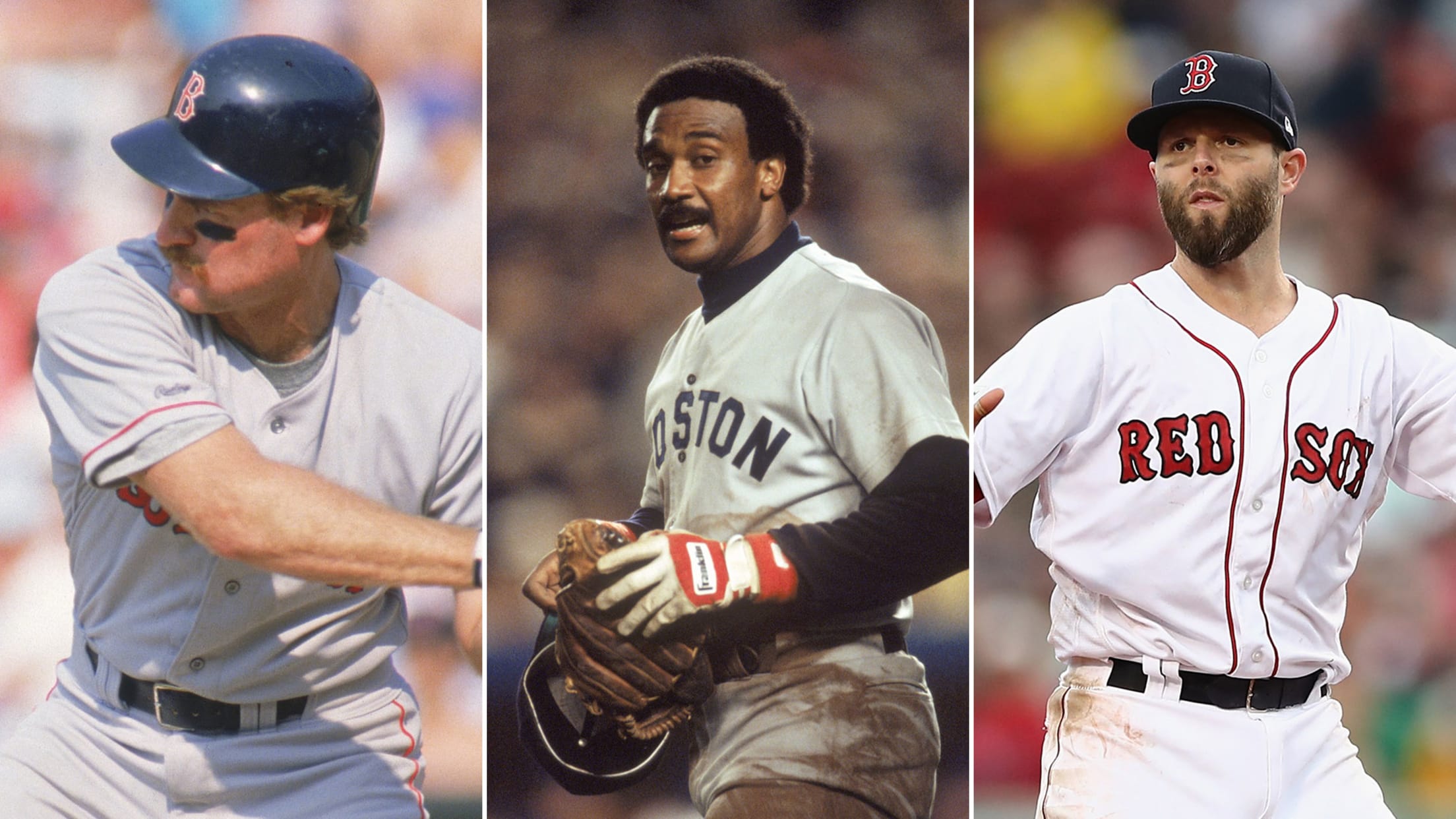 The assignment was straightforward enough. Come up with the five best homegrown Draft picks in Red Sox history. This eliminated all players who came to the club before 1965, which is why there is no Ted Williams or Carl Yastrzemski. Because there were so many great players who fall into
The history behind Boston's CITGO sign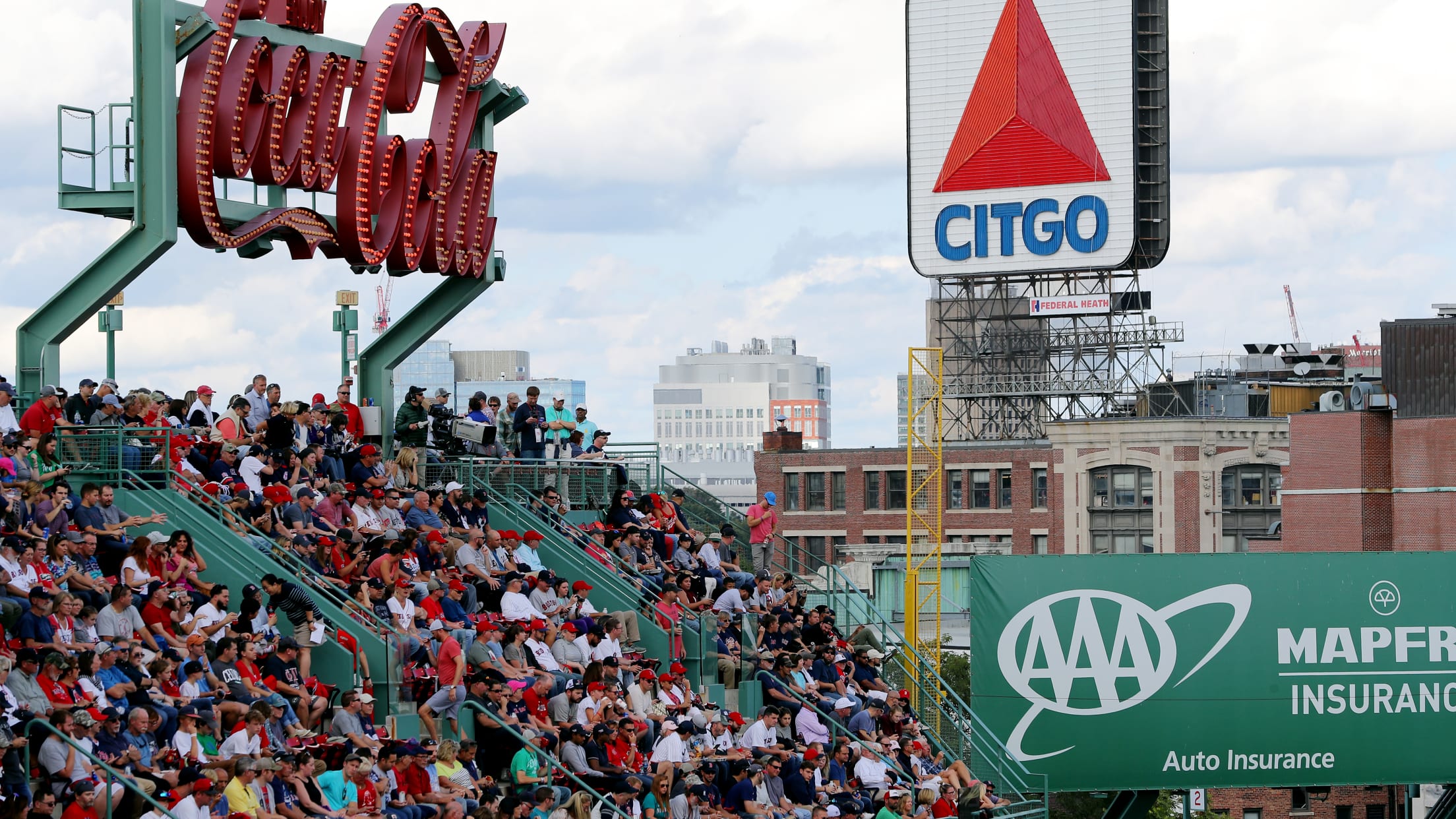 For all the notable slices of uniqueness inside of Fenway Park -- from the Green Monster to the triangle to Pesky's Pole -- there is one every bit as notable just outside the ballpark that literally serves as a backdrop to every Red Sox game. When a batter belts a
Genius moniker: origin of '04 Sox 'Idiots'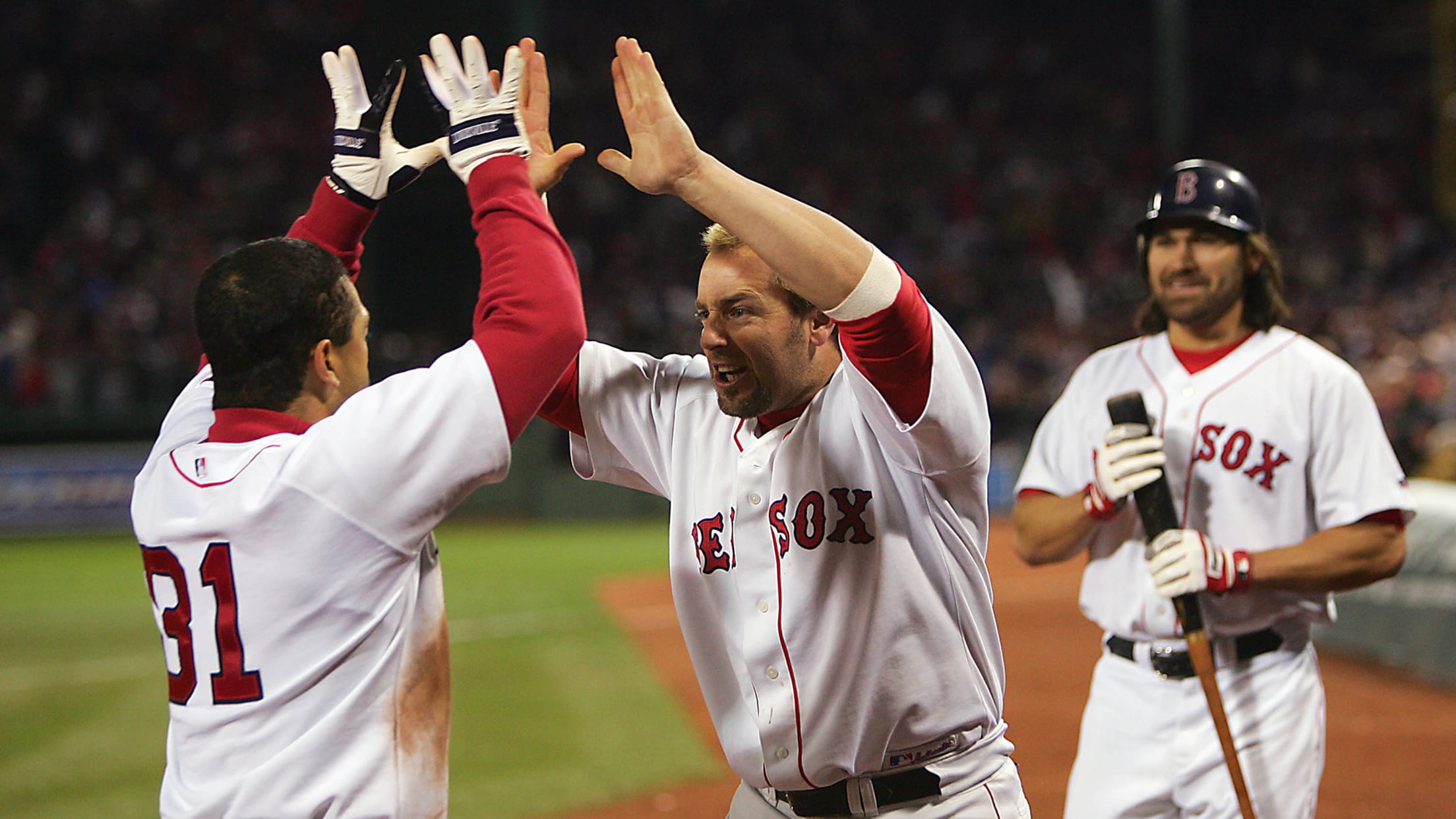 They formed a legendary team of unique characters with free-flowing long hair, and together they accomplished something no other baseball team ever has -- coming back from a 3-0 deficit in a postseason series. But those 2004 Red Sox also carried with them a nickname that baffles the mind a
Boston's finest: Best Sox debut seasons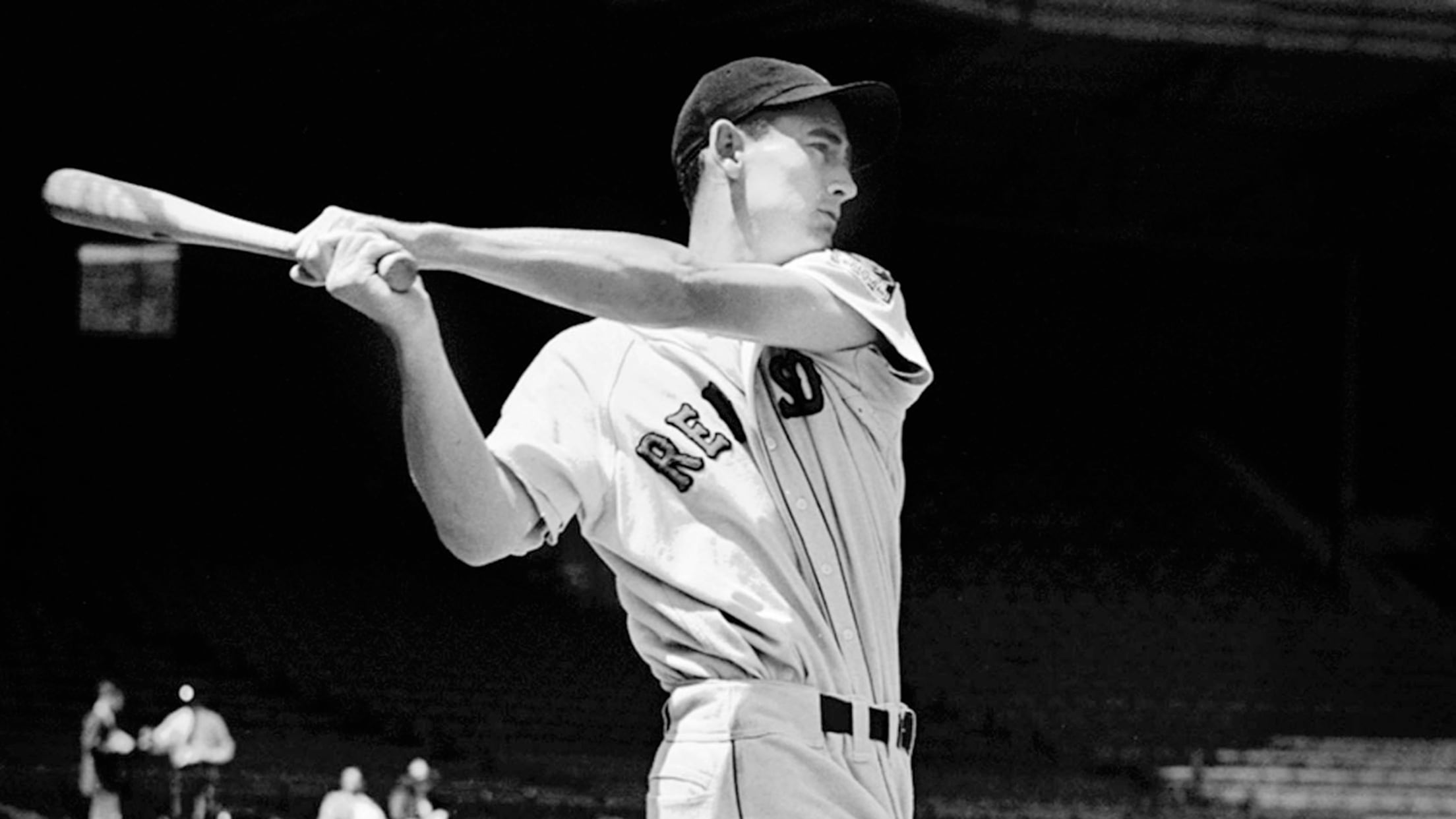 Playing for the Red Sox comes with scrutiny that is unrivaled by probably any team but the Yankees. It can be an adjustment to play in Boston, for sure. That makes it all the more exceptional when someone comes in and has instant success, be it a rookie, or trade
How 'Sweet Caroline' became a Fenway hit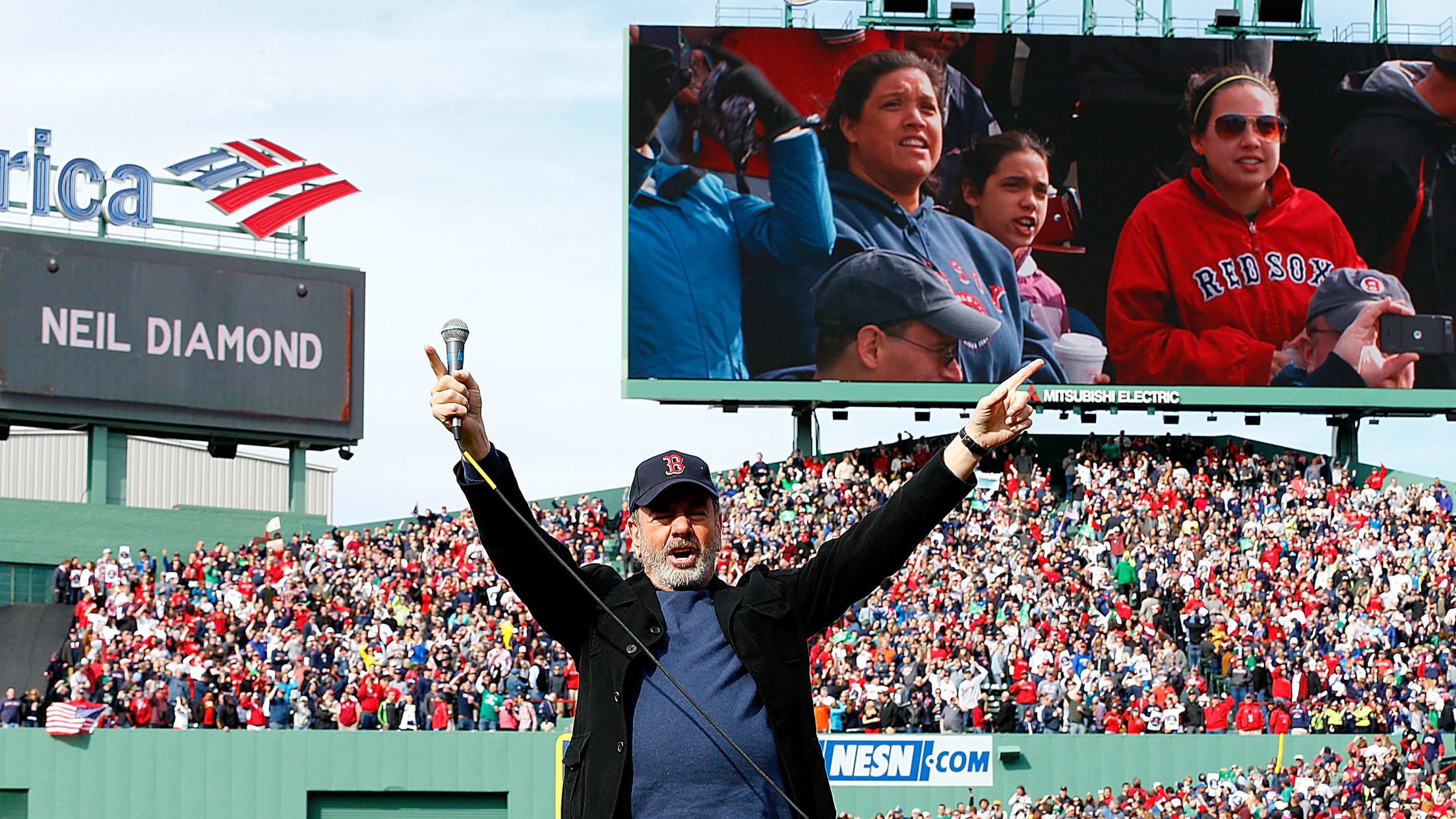 For Red Sox fans, good times never seem so good as when Neil Diamond's recording of "Sweet Caroline" is belting out of the Fenway Park sound system just prior to the bottom of the eighth inning of every home game. The fans turn it into their own singalong and manage
The 5 best performances by Boston pitchers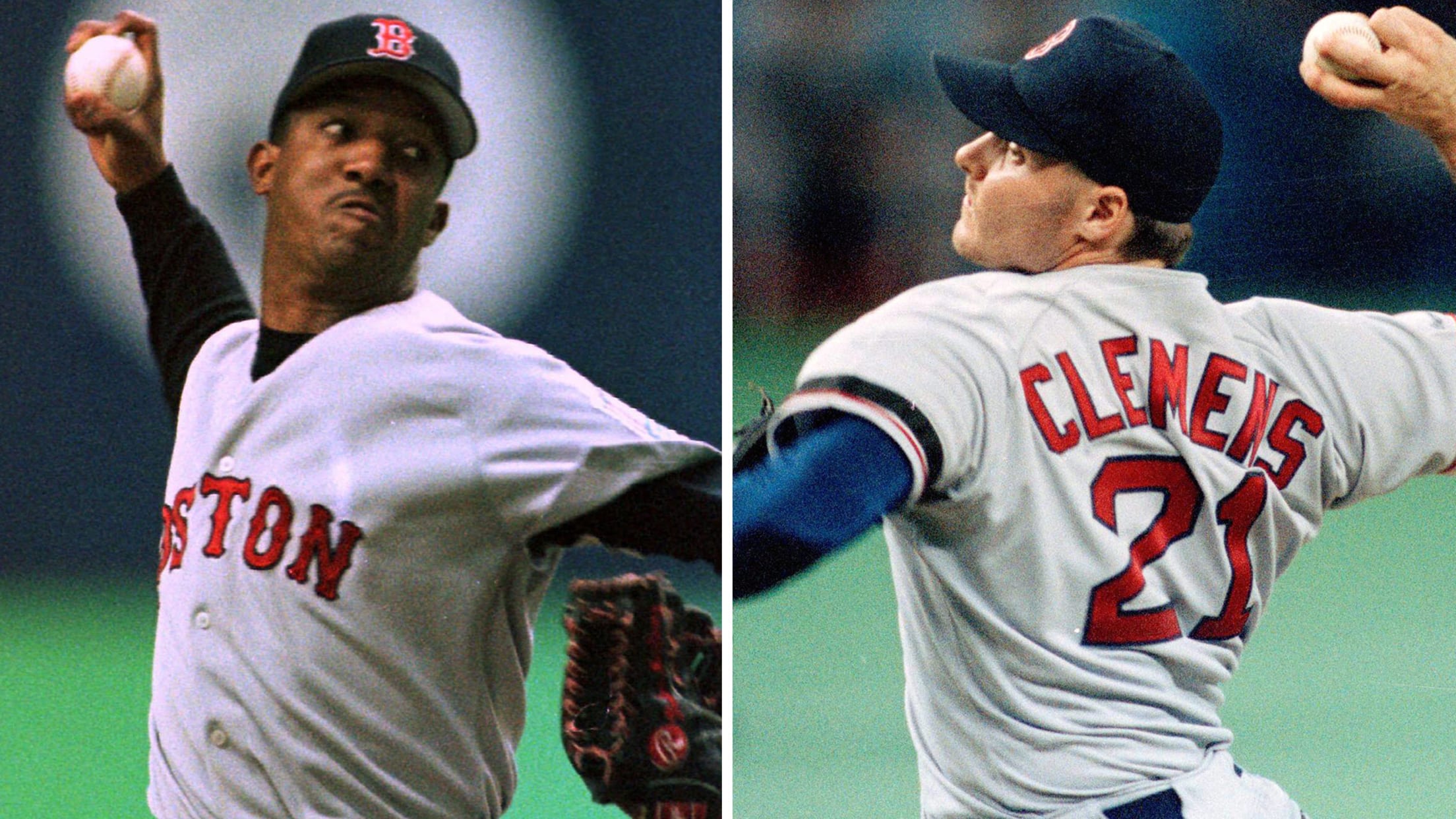 Hitting heroics have been a constant throughout the history of the Red Sox, which isn't a big surprise when you consider the cozy dimensions of Fenway Park. But Boston has also had numerous pitching performances for the ages, many of them produced by legends. Here is my ranking of the
The unique history of Pesky's Pole at Fenway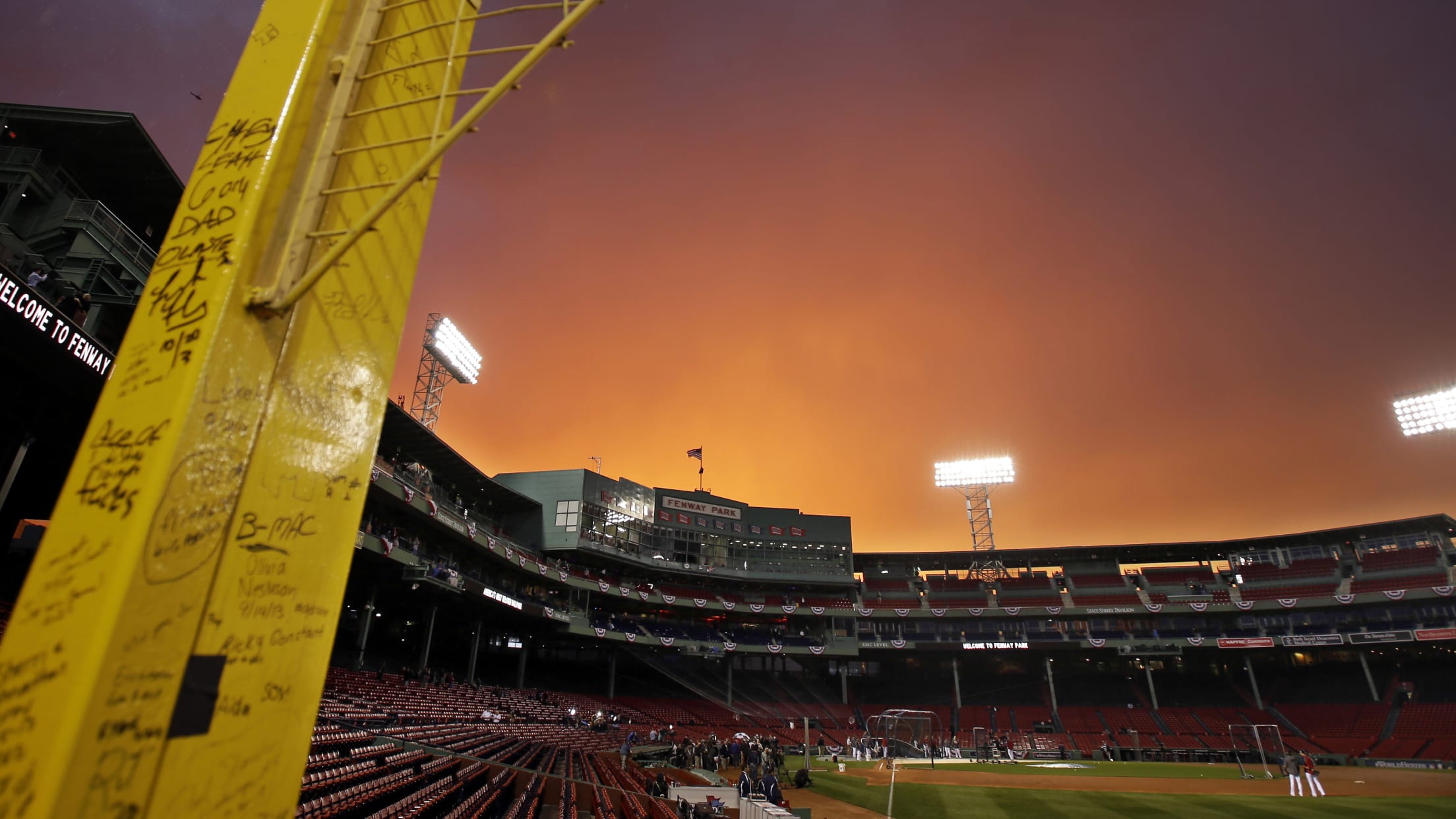 Pesky's Pole. Surely you've heard of it. It is as much a part of Fenway lingo as The Monster, the Citgo sign, the triangle and, well, the Fenway Frank. When younger fans learn that the foul pole in right field is named after one of the most beloved figures in
The 5 best games by Red Sox hitters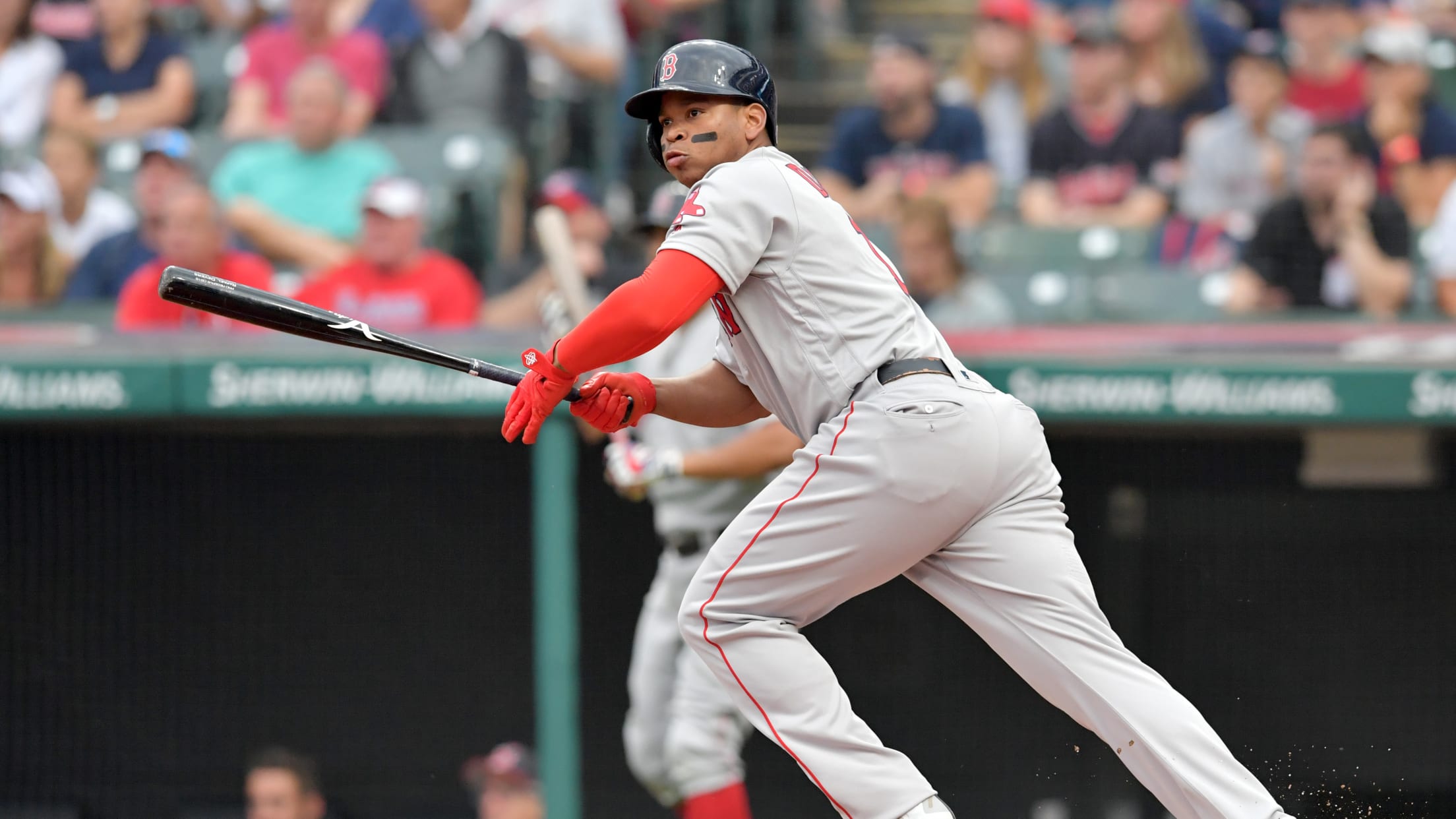 Just about every hitter knows what it's like to have a game when they are in that proverbial zone and the baseball looks like a beach ball. But only a precious few know what it's like to rake at a historic level in a game. The Red Sox have had
From Big Papi to Oil Can: Red Sox nicknames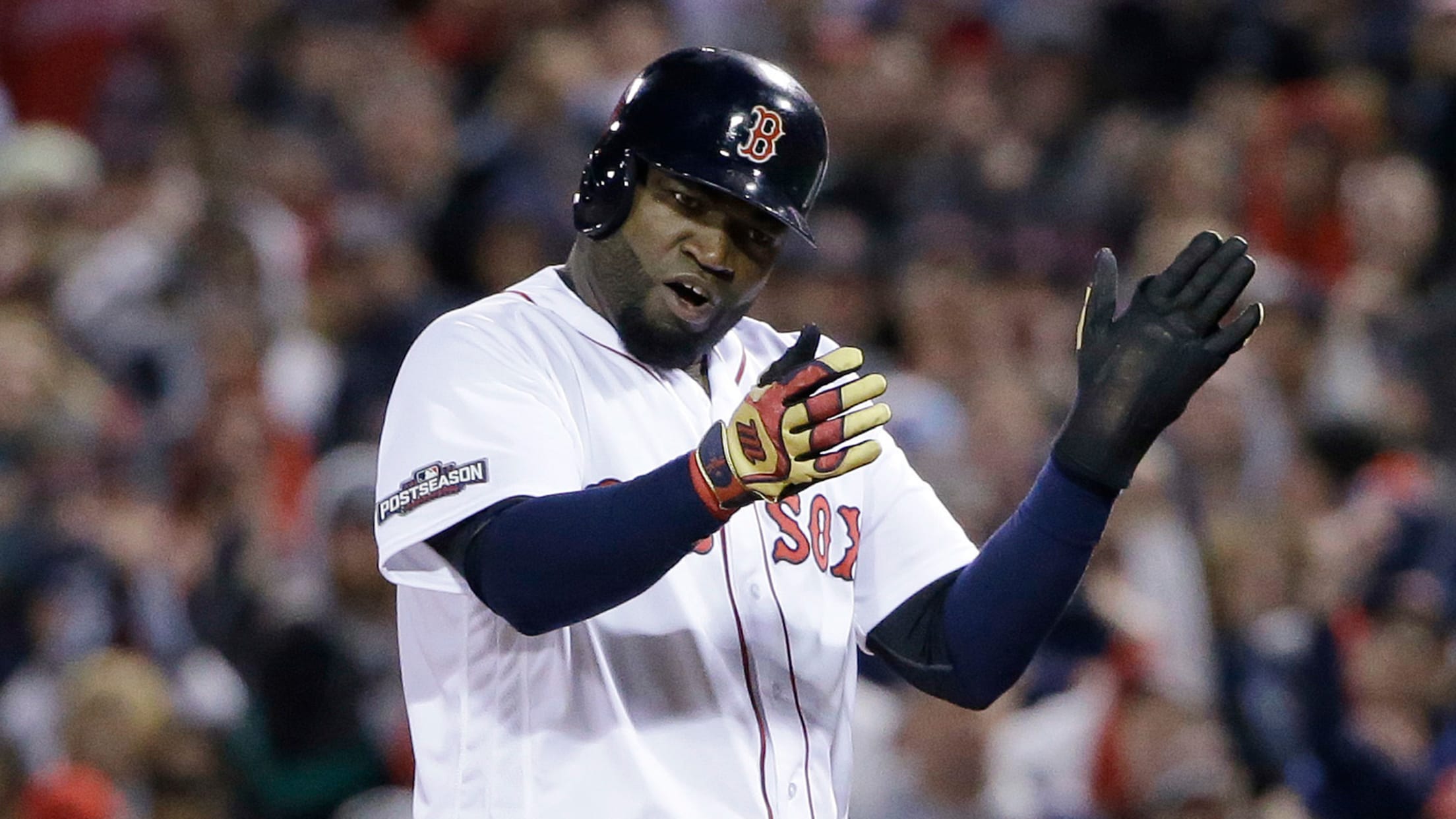 Through the years, the Red Sox have not only had great players on their roster, but also some who had great nicknames. In the spirit of that, MLB.com has gathered a collection of the best nicknames in Red Sox history and the reasons behind them. (Keep in mind that we
Every Rule 5 Draft pick in Red Sox history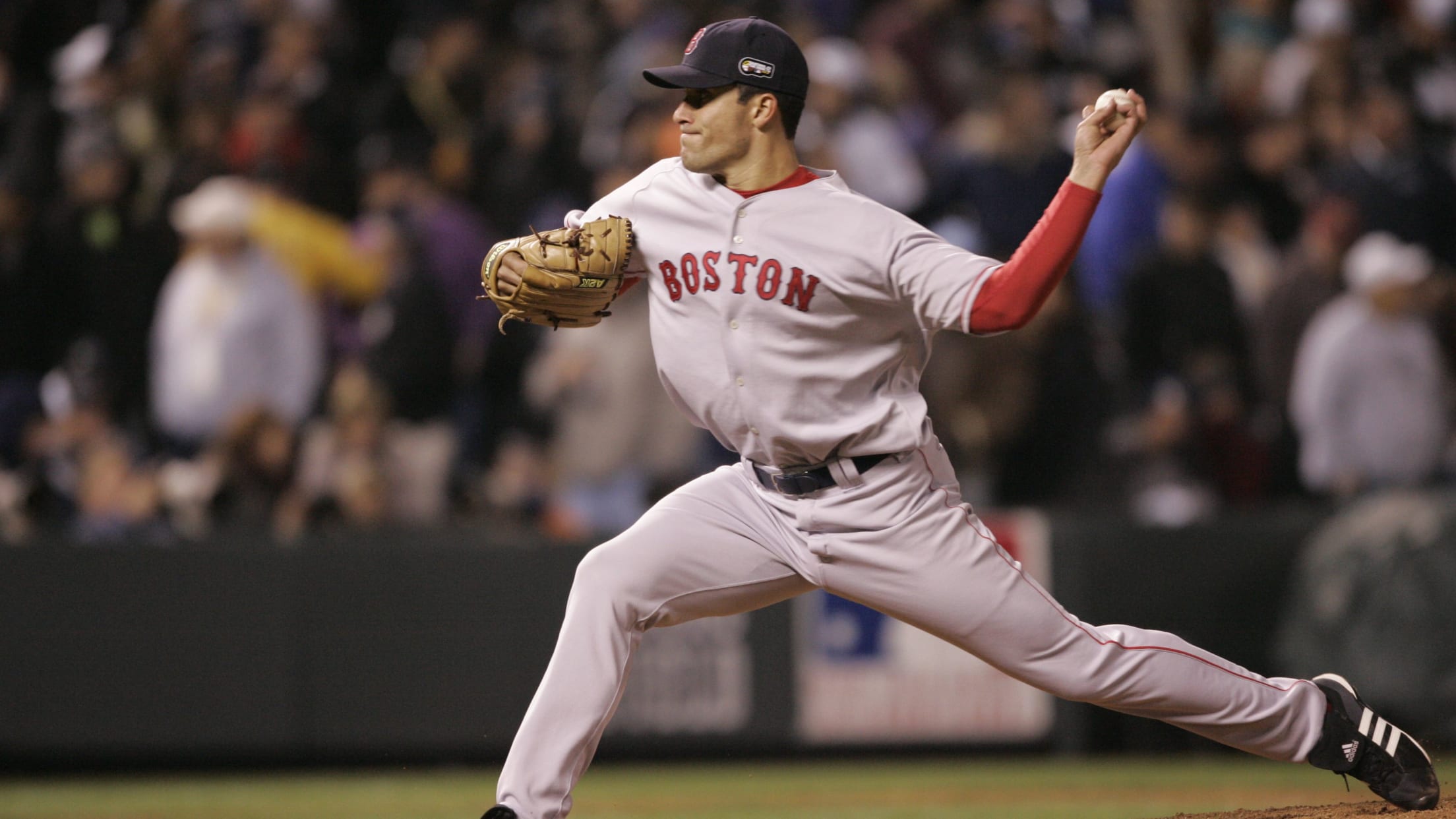 BOSTON -- The Red Sox have never landed a true long-term gem in the Rule 5 Draft, but along the way, they've seen draftees make an impact as key players on contending teams or as trade pieces for future stars. While the format and eligibility rules have changed at times,
Red Sox's Top 5 Winter Meetings deals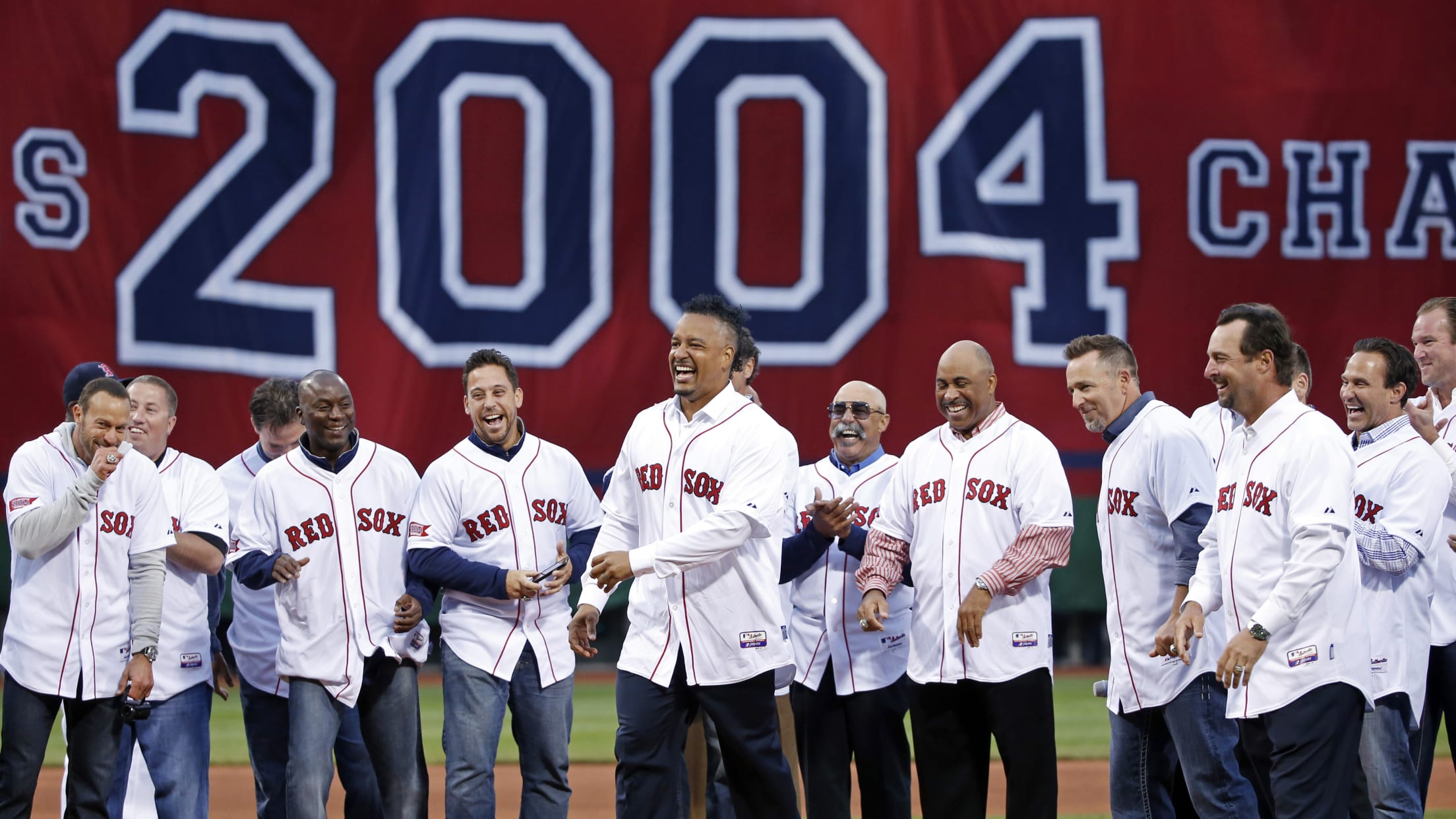 For the Red Sox, some of the most memorable transactions in team history took place amid the chaos of the Winter Meetings. It was in that setting that Dan Duquette landed a star slugger in his prime who would end up producing countless highlights -- and moments of comic relief
Green Monster ladder: Fenway quirk, OF foe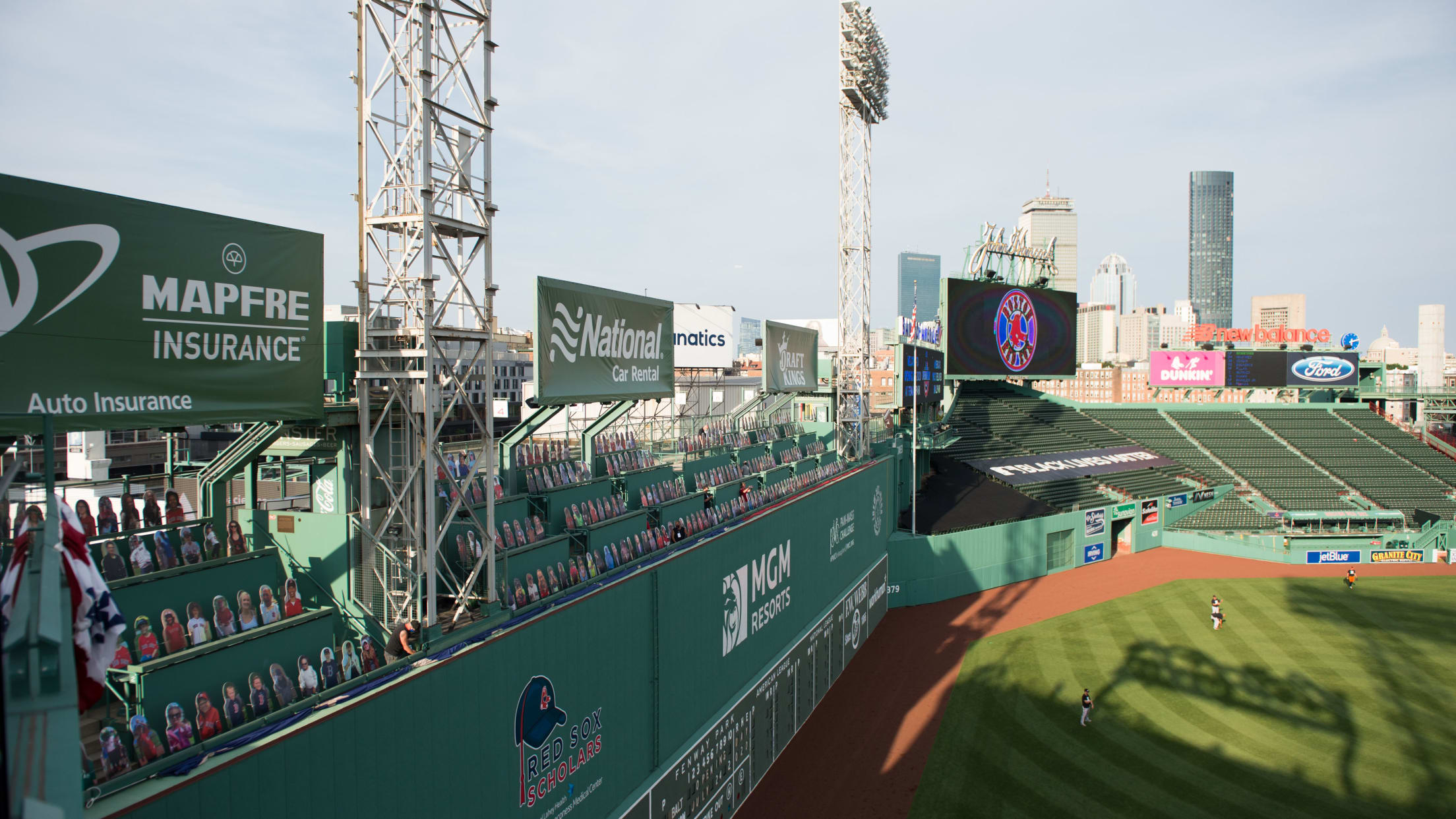 Without question, anyone would need a ladder to get to the top of the 37-foot wall at Fenway Park known as the Green Monster. But that doesn't answer the question: Why is there a ladder attached to the famous Monster? Luckily for you, we come with an answer. In 1936,
Pedro Martinez's top 10 moments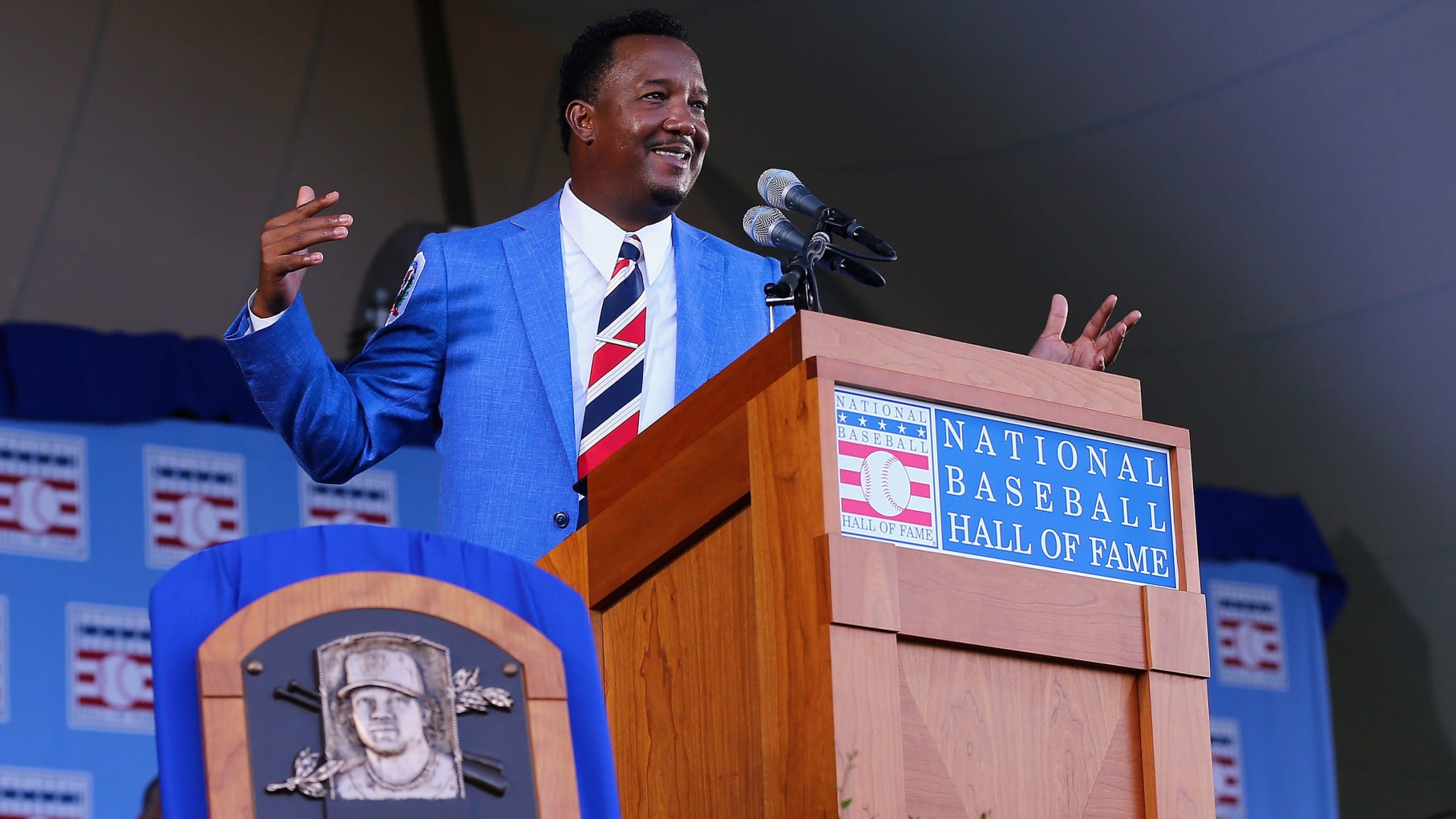 Ramon Martinez was coming off a 17-win season and was a year removed from winning 20 games and leading the Majors with 12 complete games. Yet the Los Angeles Dodgers right-hander wasn't the most talked-about pitcher at the club's Spring Training camp in 1992. Heck, he wasn't even the most