Red Sox prospect Ward turns on the heat in Fall League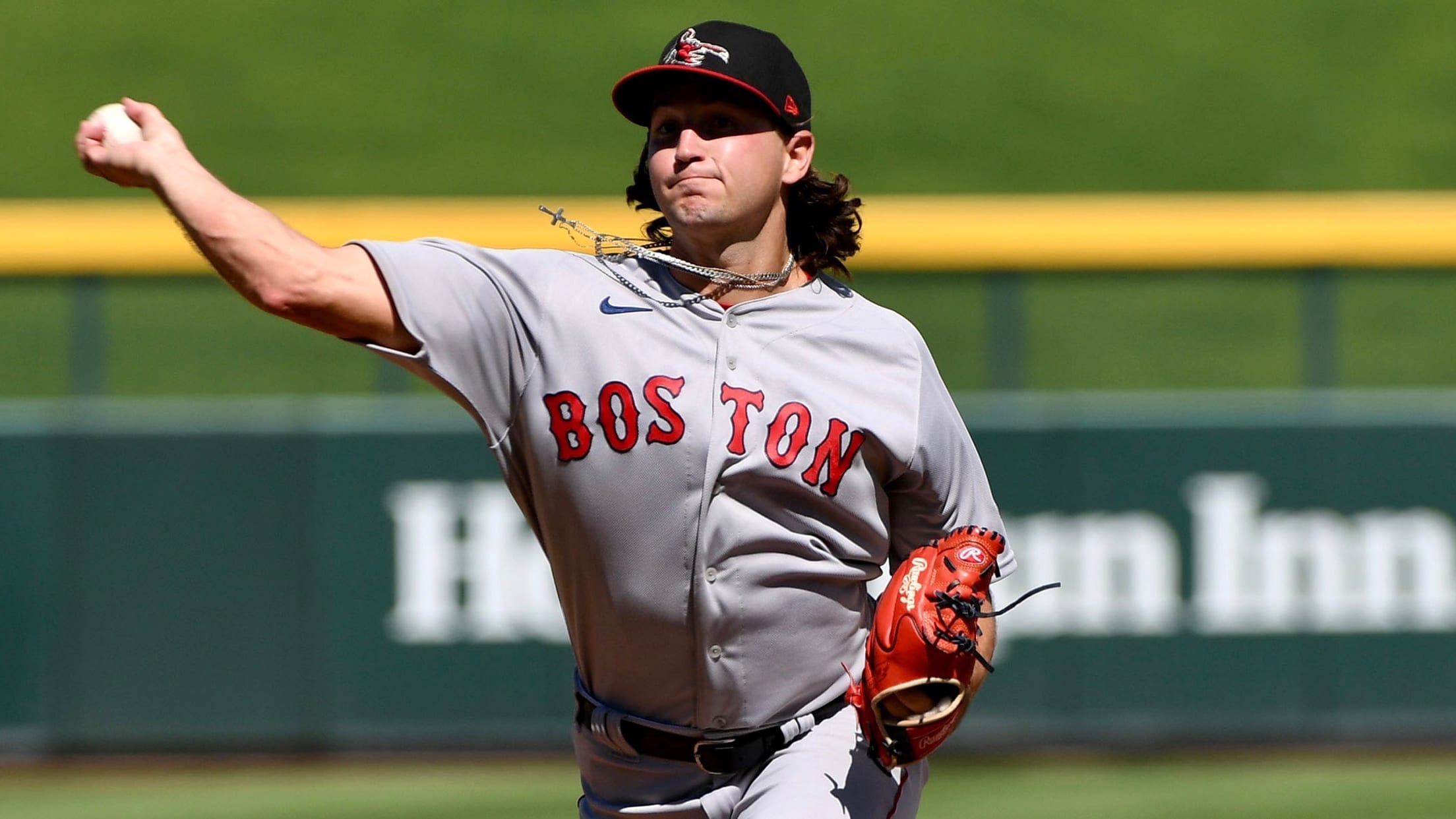 MESA, Ariz. -- Thad Ward may be known best for his slider, but his fastball stood out in his first Arizona Fall League start. Ward went 4 2/3 innings and struck out seven as the Scottsdale Scorpions cruised to a 12-5 victory, their second win over the Mesa Solar Sox
Casas dazzles with oppo pop, 2 slides on 1 play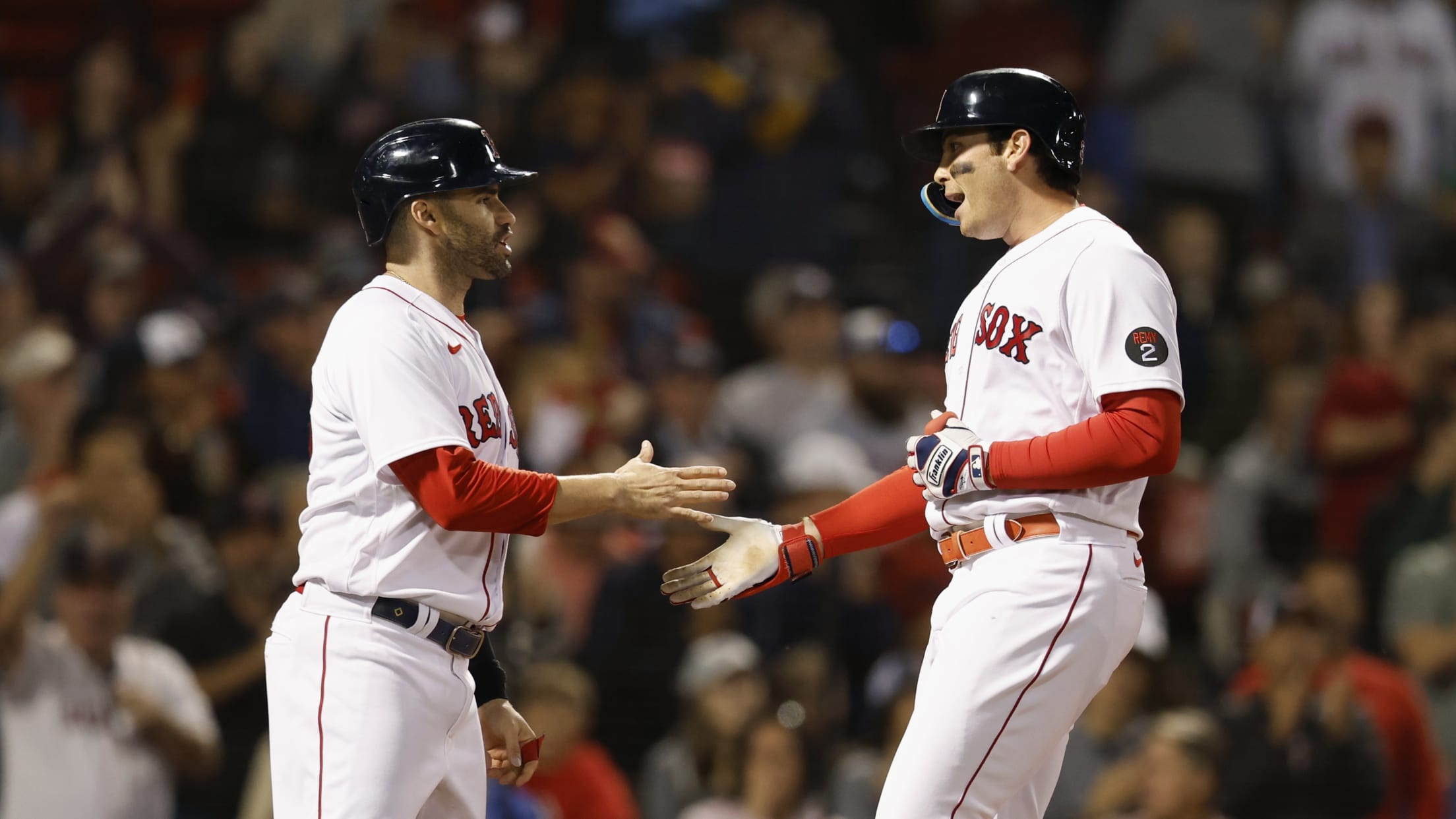 BOSTON -- The latest opposite-field rocket by Triston Casas -- which was seared off his bat at 110.5 mph, reached a height of 75 feet and traveled a projected distance of 421 feet per Statcast -- was a sight to see for those who gathered at Fenway Park on Tuesday
Red Sox's No. 3 prospect drawing lofty comparisons
Breakout season in Minors nets Ceddanne Rafaela Defensive Player of the Year Award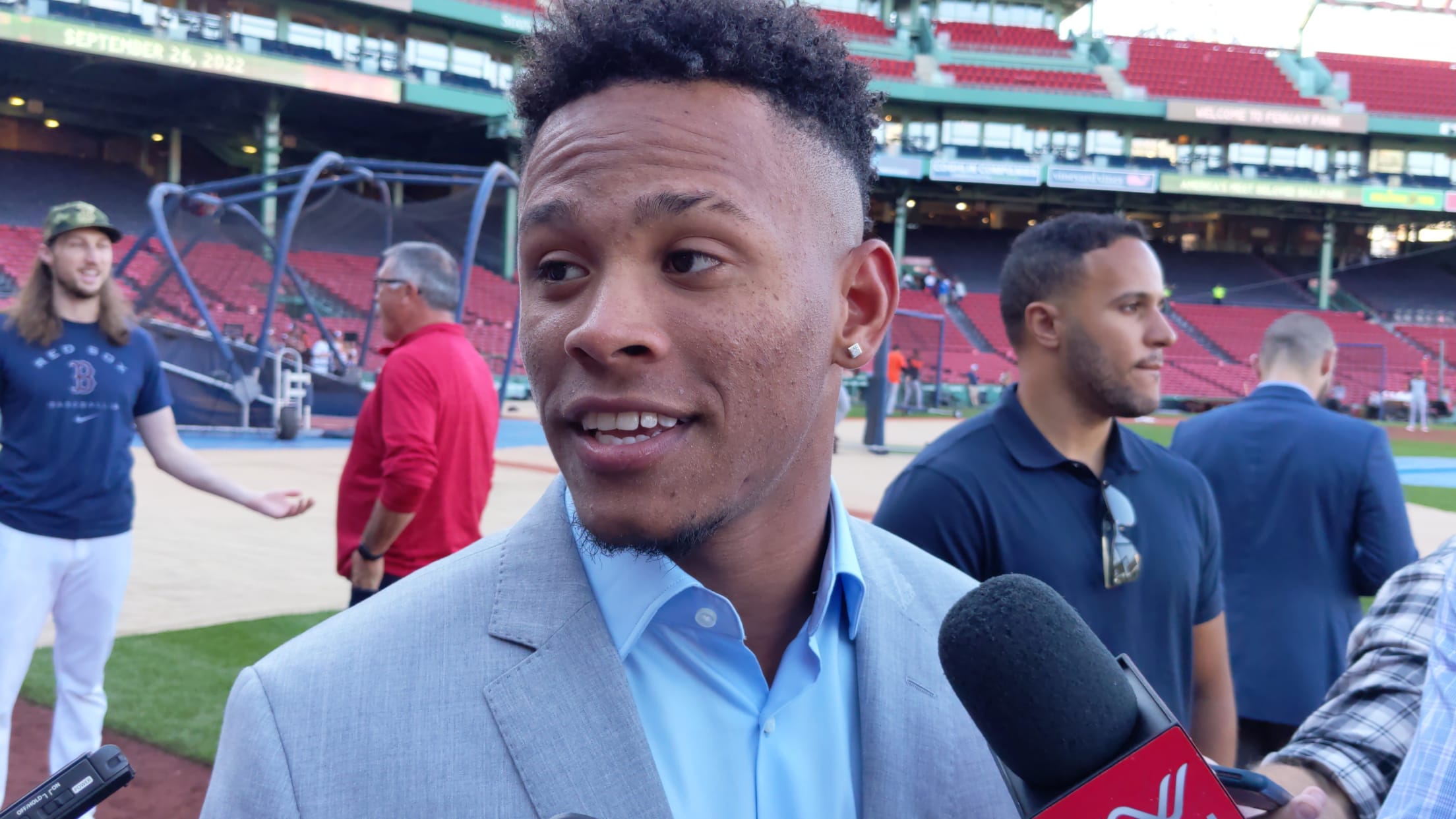 BOSTON -- Electrifying Red Sox prospect Ceddanne Rafaela was wearing a stylish gray suit at Fenway Park before Monday night's 14-8 series-opening loss to the Orioles, as he prepared to be recognized as the organization's Defensive Player of the Year for the second straight season. Though Rafaela doesn't take the
No. 6 prospect fans season-high 10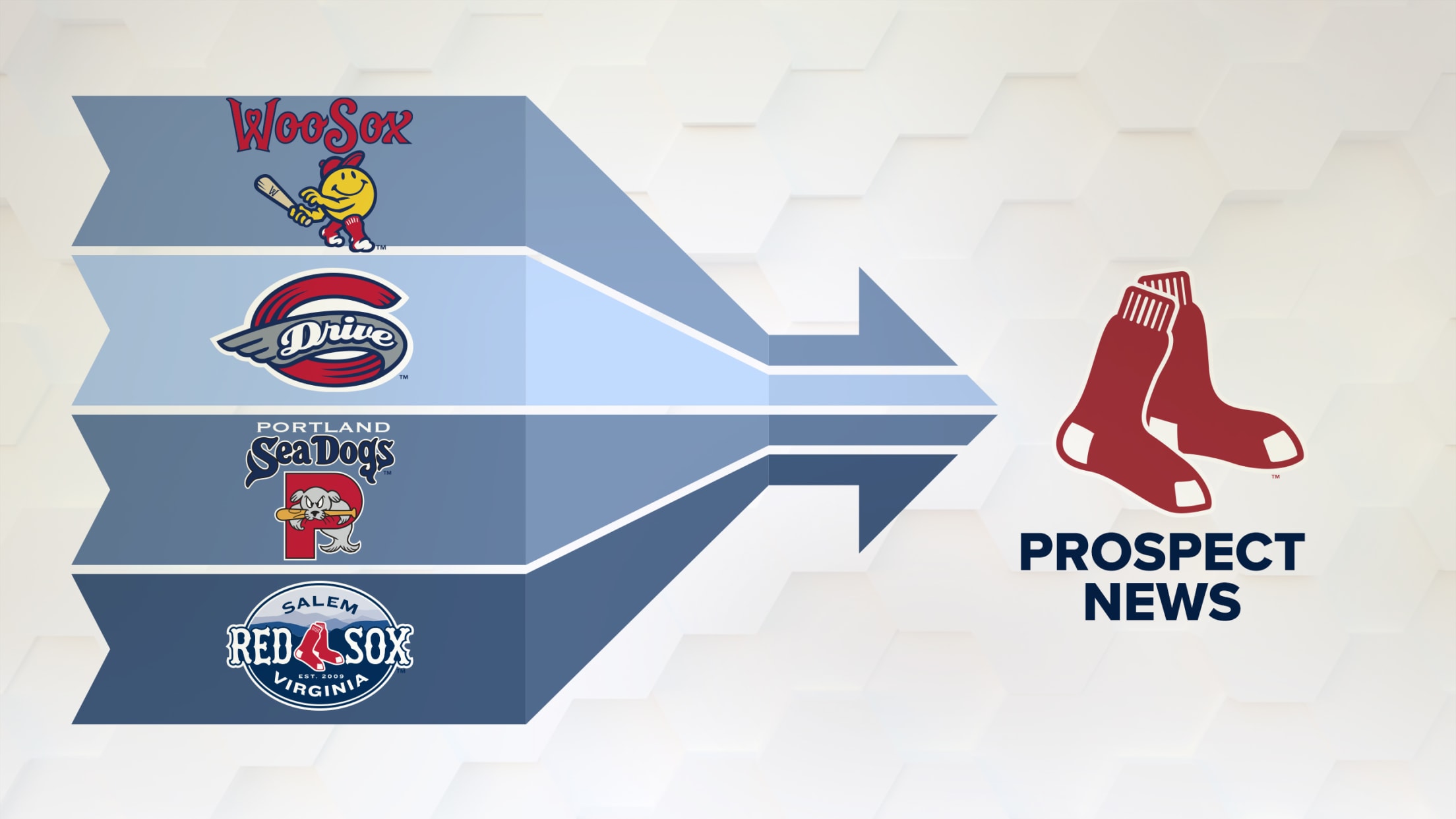 Welcome to the Red Sox prospect update, where you'll find news, promotions and standout performances, all year long.
Casas shows off power, patience in 'electric' atmosphere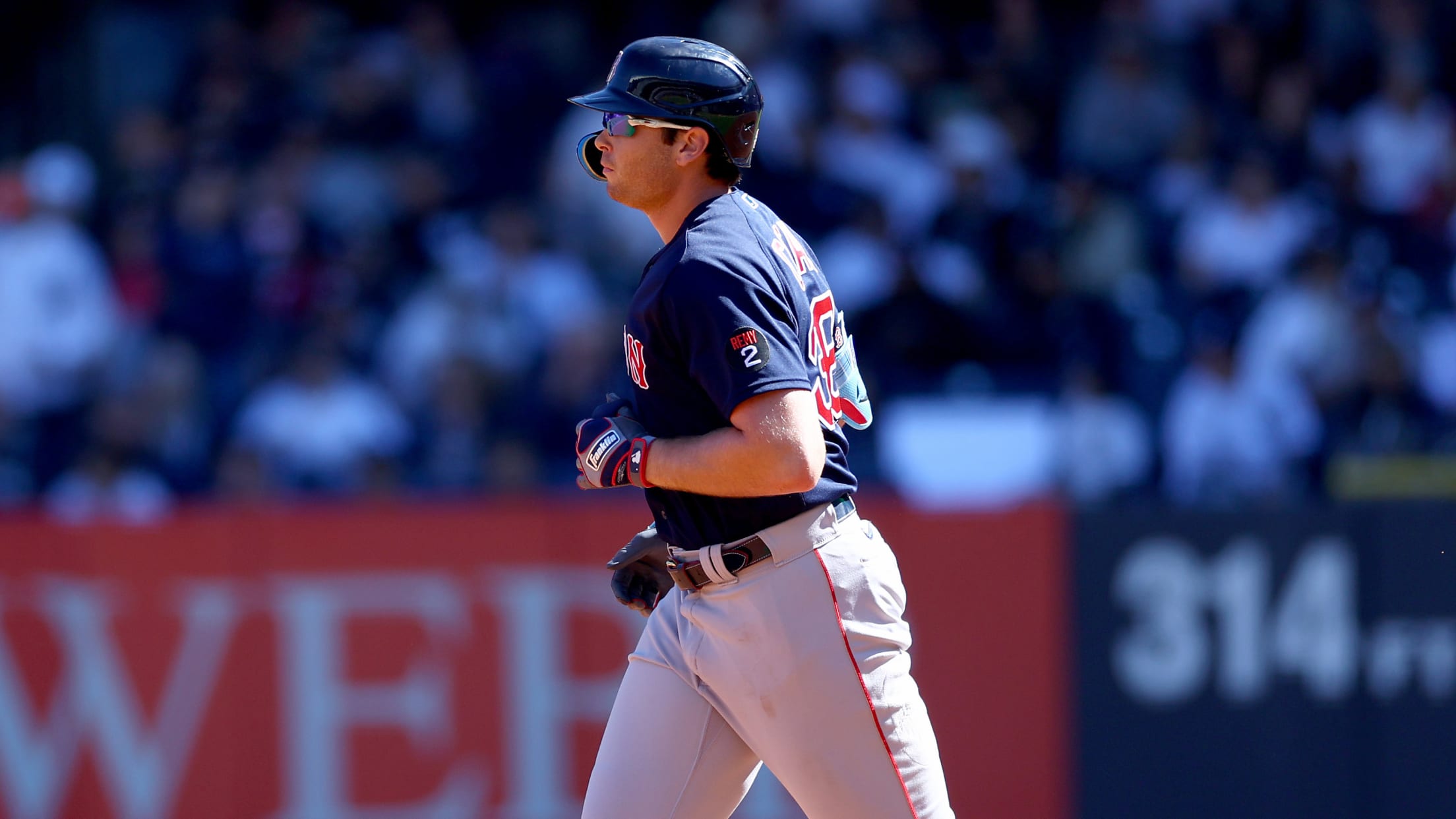 NEW YORK -- You think Triston Casas enjoys the electricity of Red Sox-Yankees? Boston's No. 2 prospect, who is trying to position himself to be the starting first baseman for next season and for several years after that, belted his fourth career homer on Saturday at Yankee Stadium. Three of
'Bad luck' spoils promising night for Seabold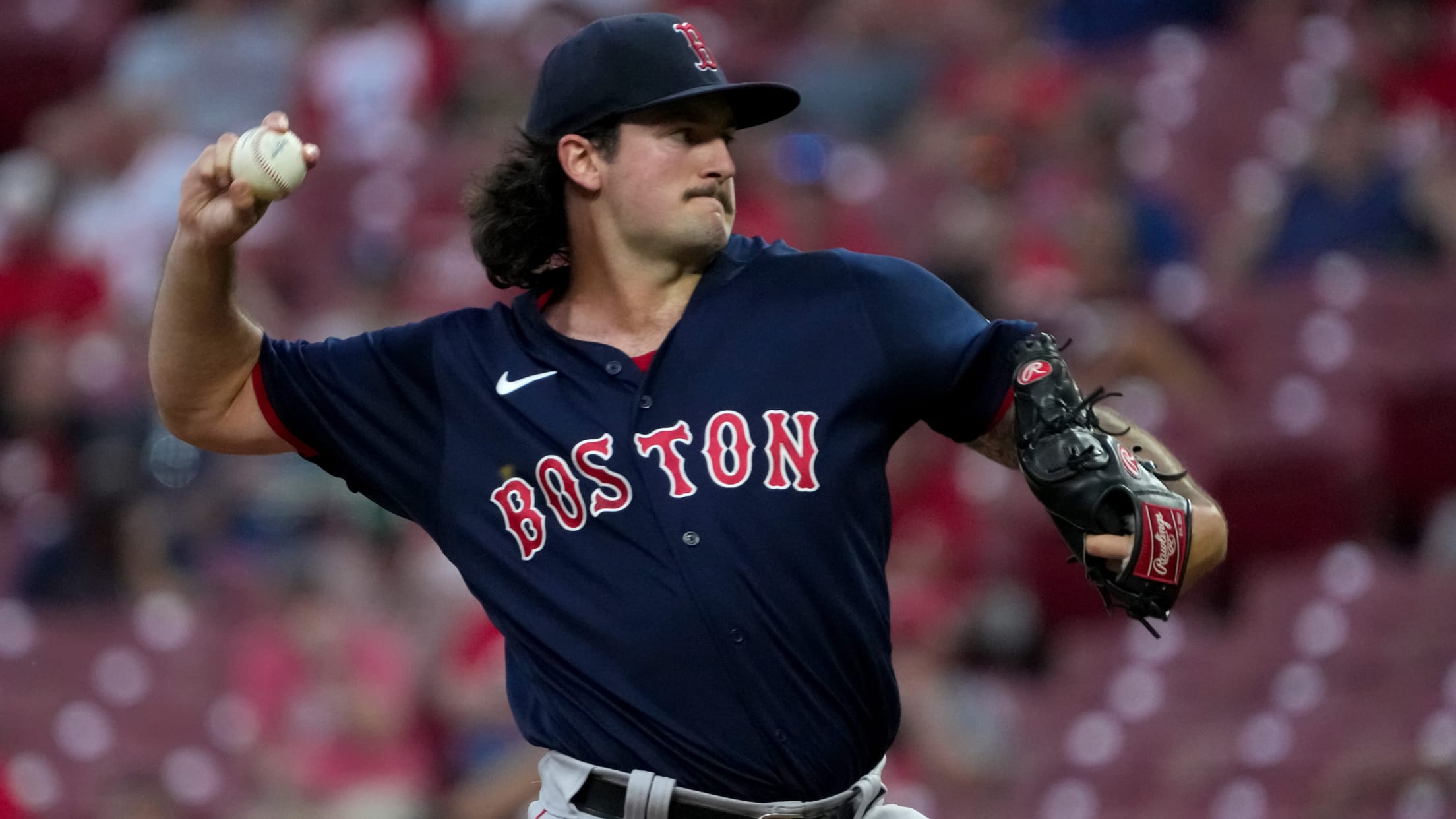 CINCINNATI -- This is a time of rare opportunity for the young Red Sox pitchers as the team plays out the string on the 2022 season. Wednesday night in the finale of a two-game series vs. the Reds, right-hander Connor Seabold got his chance. His numbers -- four runs on
With one swing, Casas shows he's made for Fenway
No. 2 prospect hits his first HR at home in first game vs. Yankees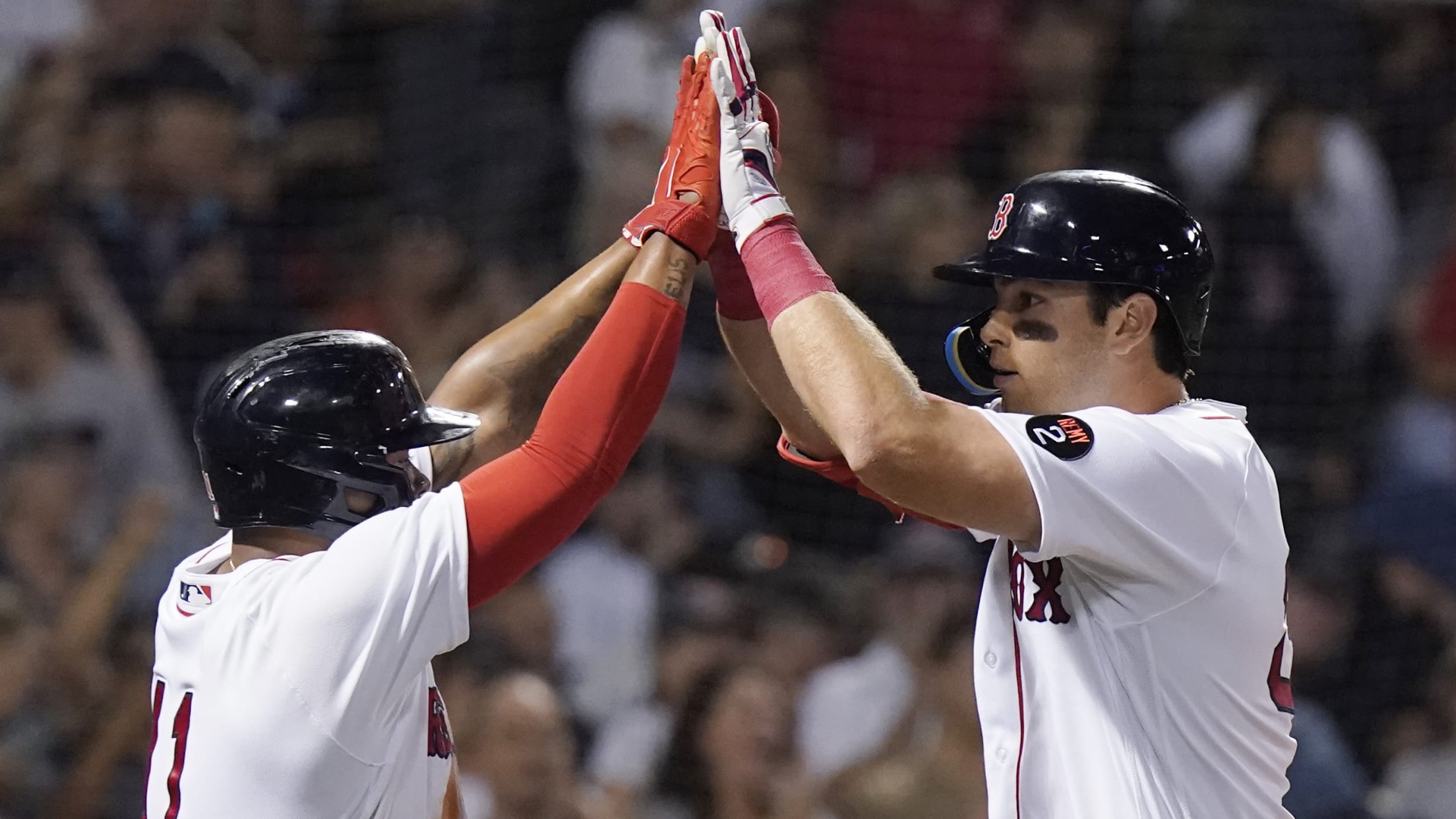 BOSTON -- Aaron Judge wasn't the only big man who turned heads at Fenway Park on Tuesday night. Before Judge belted homers 56 and 57 to continue his monster season in an eventual 7-6 Red Sox loss to the Yankees in 10 innings, Triston Casas made his introduction to MLB's
Casas' debut: Sun on his body, great 'D,' first hit
Boston's No. 2 prospect picks up an infield single, dazzles at first in the Red Sox's win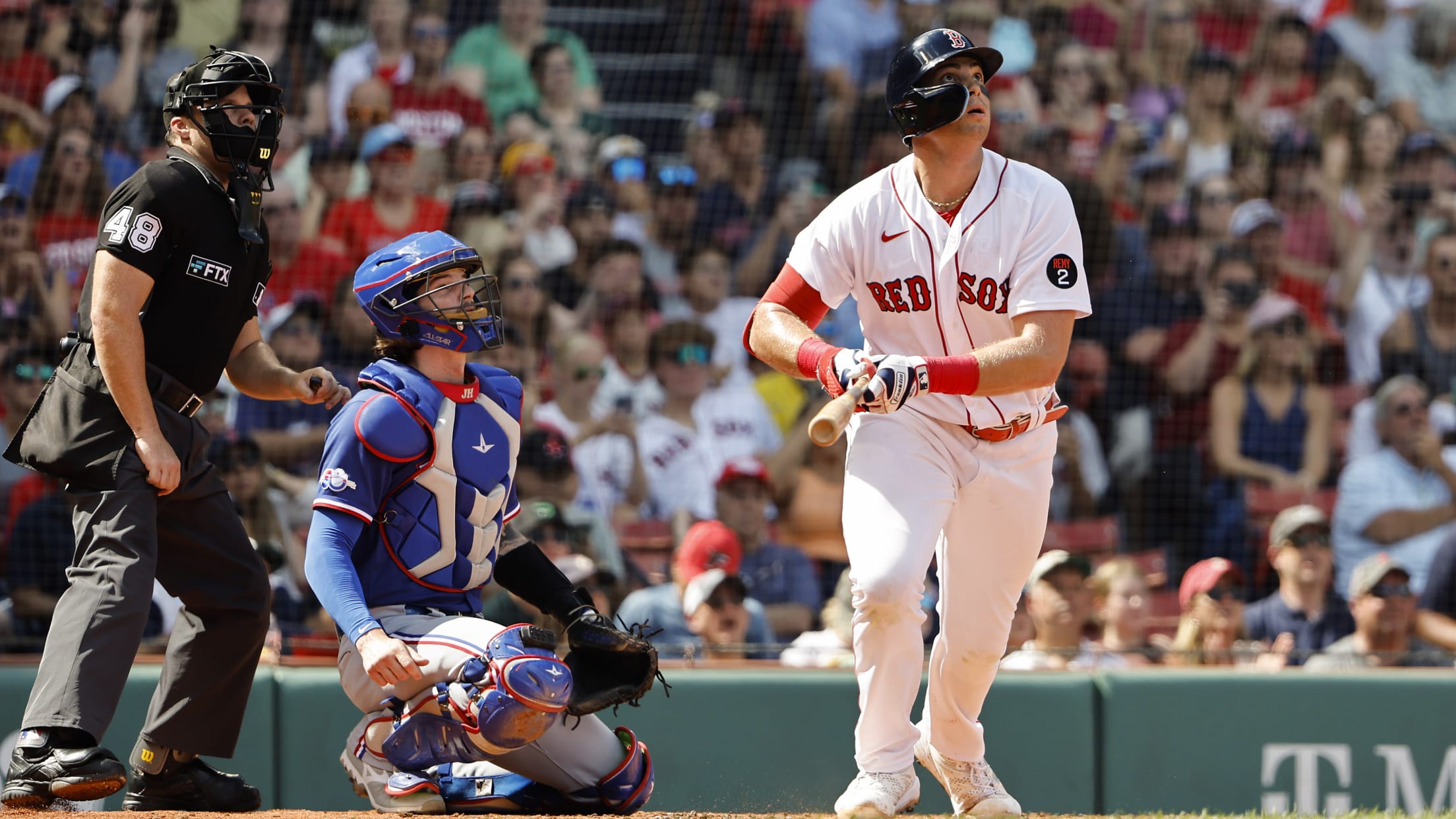 BOSTON -- The arrival of No. 2 Red Sox prospect Triston Casas, which has been eagerly anticipated for weeks, happened on Sunday at Fenway Park.
What to expect from Triston Casas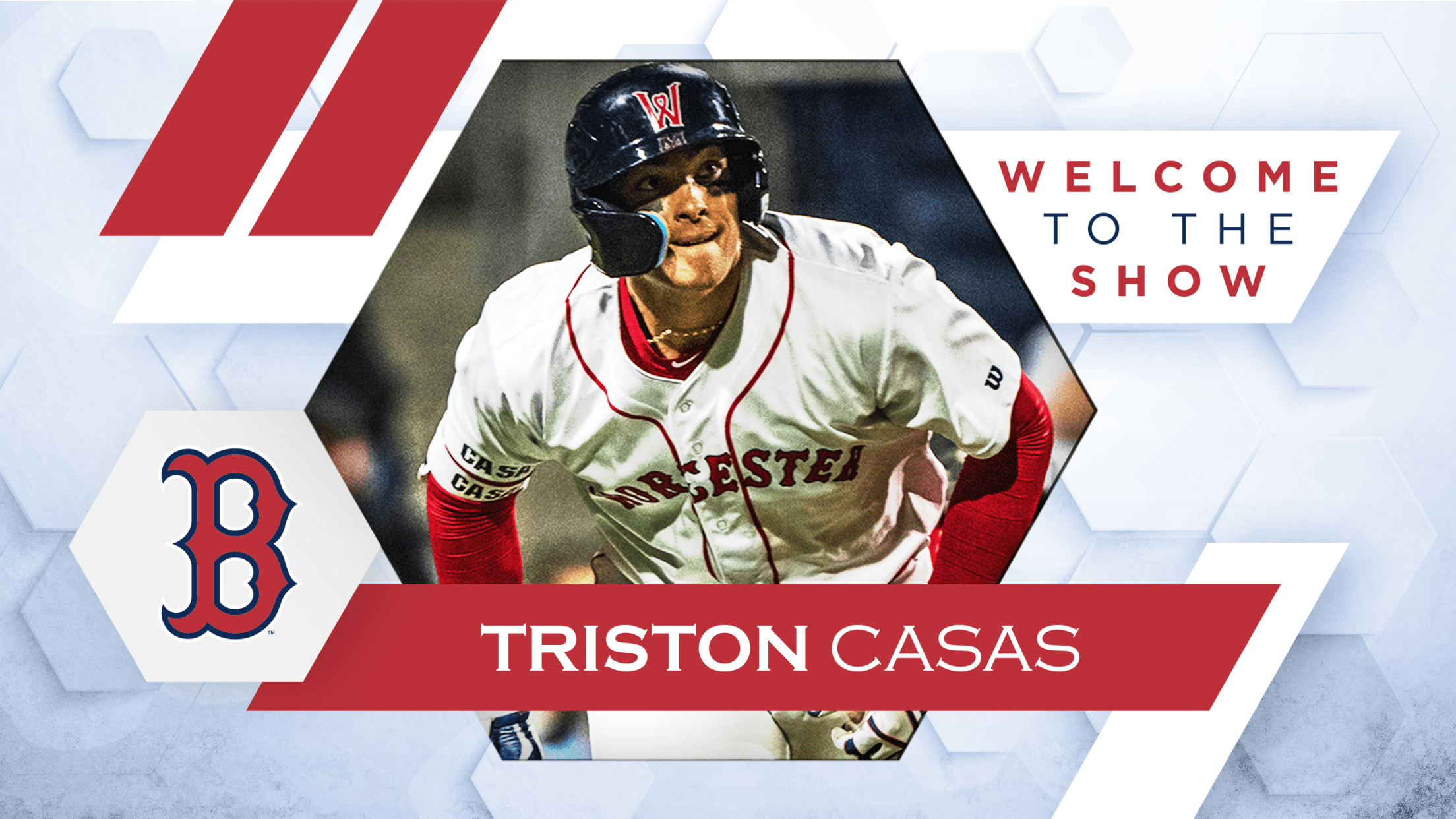 The future of Boston's first-base position is arriving in the Fens. The Red Sox have called up Triston Casas, MLB Pipeline's No. 26 overall prospect, to join the Major League club Sunday. The move comes when rosters have been expanded to 28 players for September, and with 4 1/2 weeks
Bello breaks through, cruises to first big league 'W'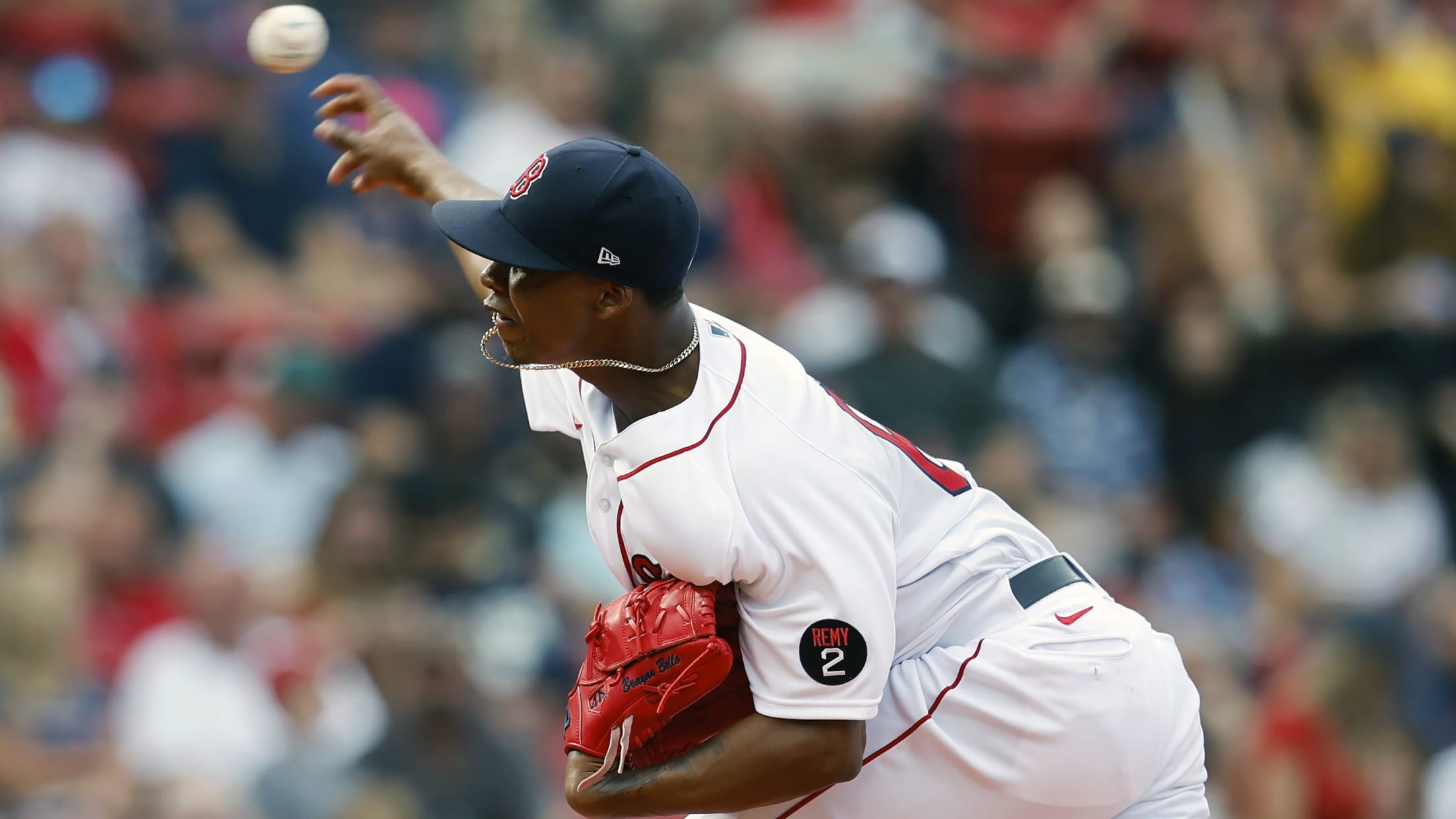 BOSTON -- It took eight weeks and eight appearances, but it finally happened for Brayan Bello on Saturday afternoon at Fenway Park. At the end of the day, Bello at last had his first Major League win.
Bello 'learning a ton' through ups and downs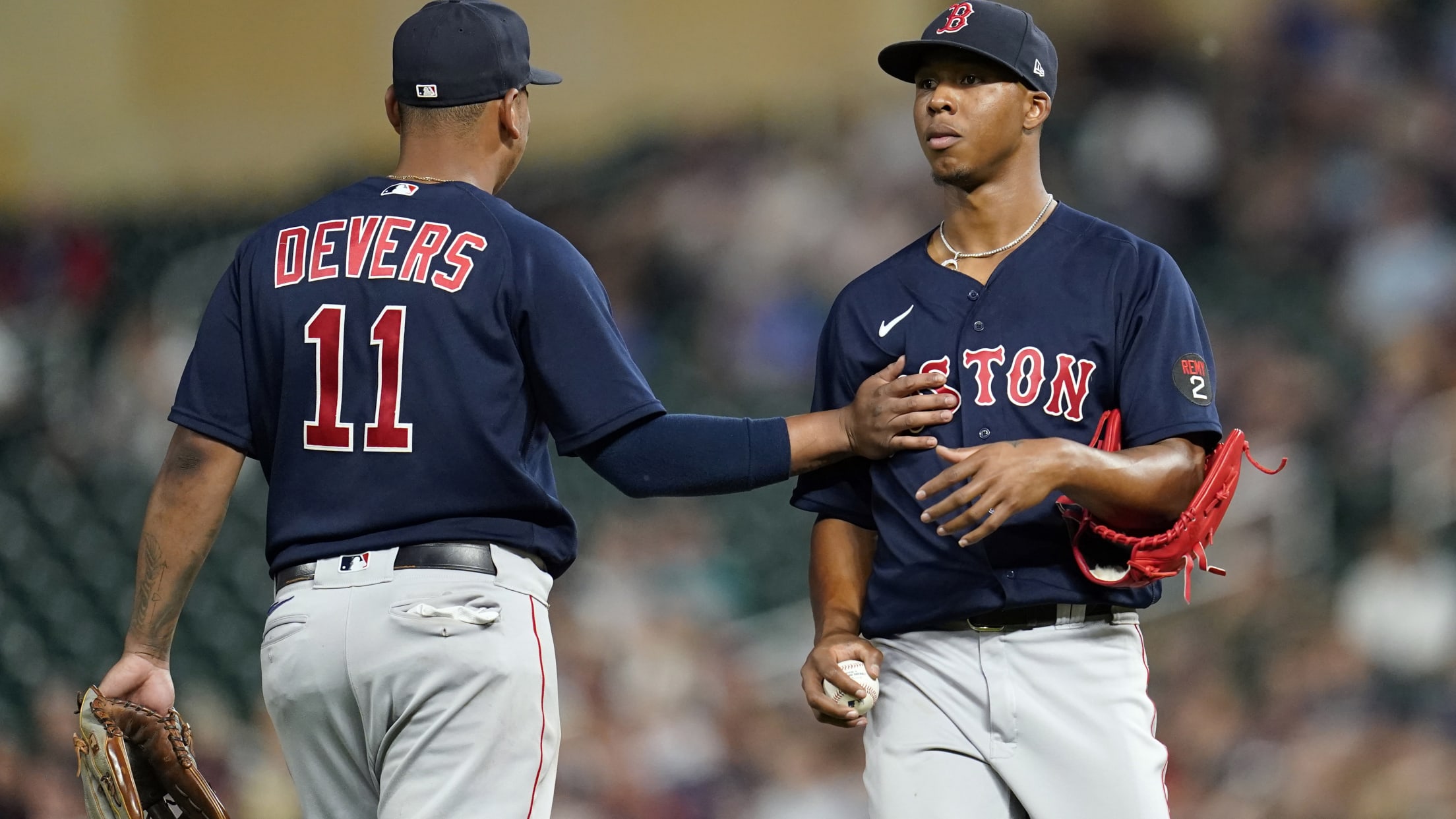 MINNEAPOLIS -- Brayan Bello's fourth inning on Monday against the Twins appeared to show the next positive step in the talented rookie's progression. The top-ranked pitching prospect and No. 3 overall prospect in Boston's farm system per MLB Pipeline, Bello held Minnesota's offense in check for the first three frames,
With help from veteran teammate, Bello has strongest outing
No. 3 prospect sets career highs in innings (five) and strikeouts (seven) in start vs. Blue Jays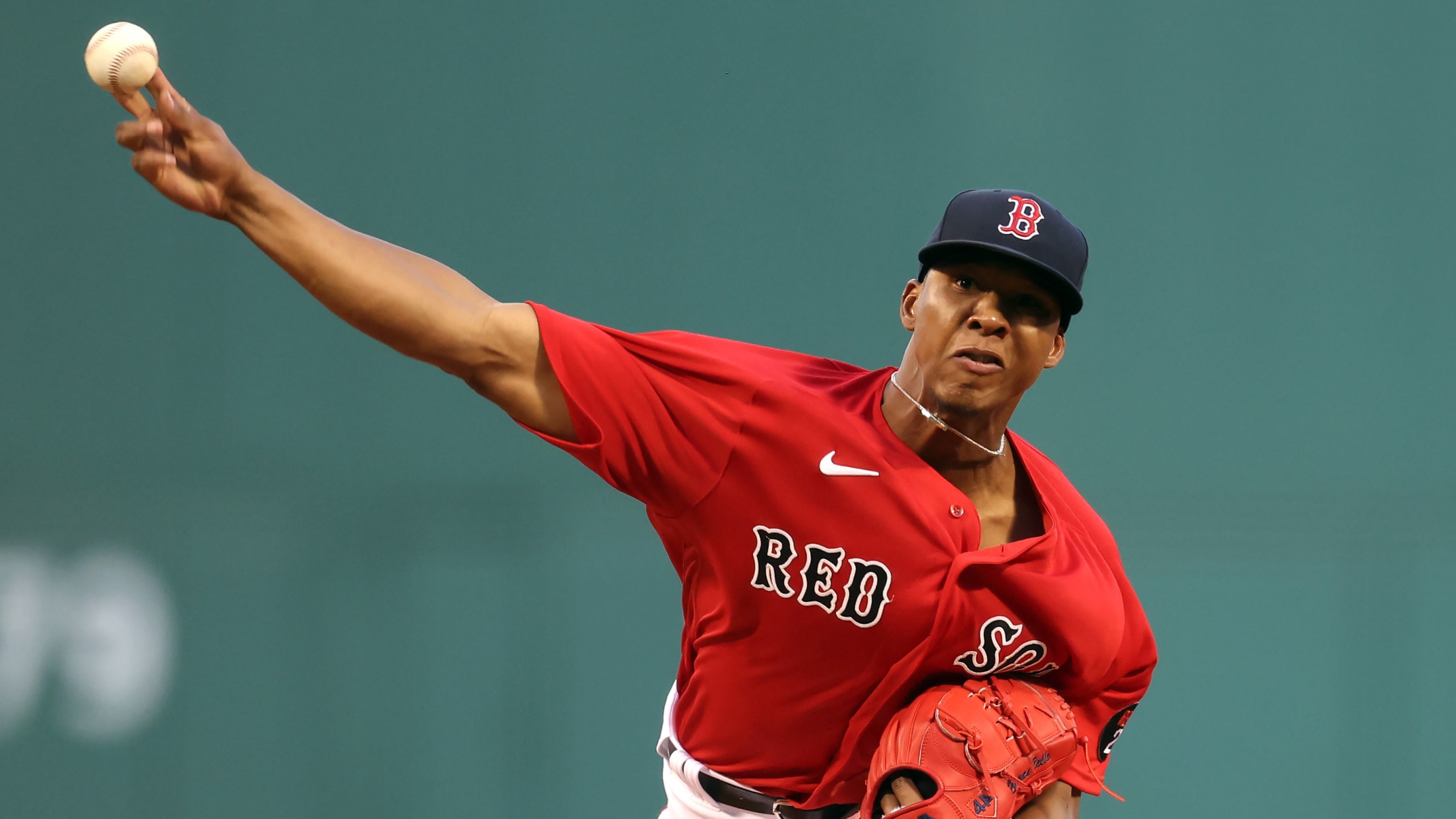 BOSTON -- The Brayan Bello who stood on the Fenway Park mound for five electric innings on Wednesday night was the one who garnered all the hype during his ascension through the farm system. The growing pains Bello experienced in his first three starts are subsiding, and that was evident
Here's the Red Sox's new Top 30 Prospects list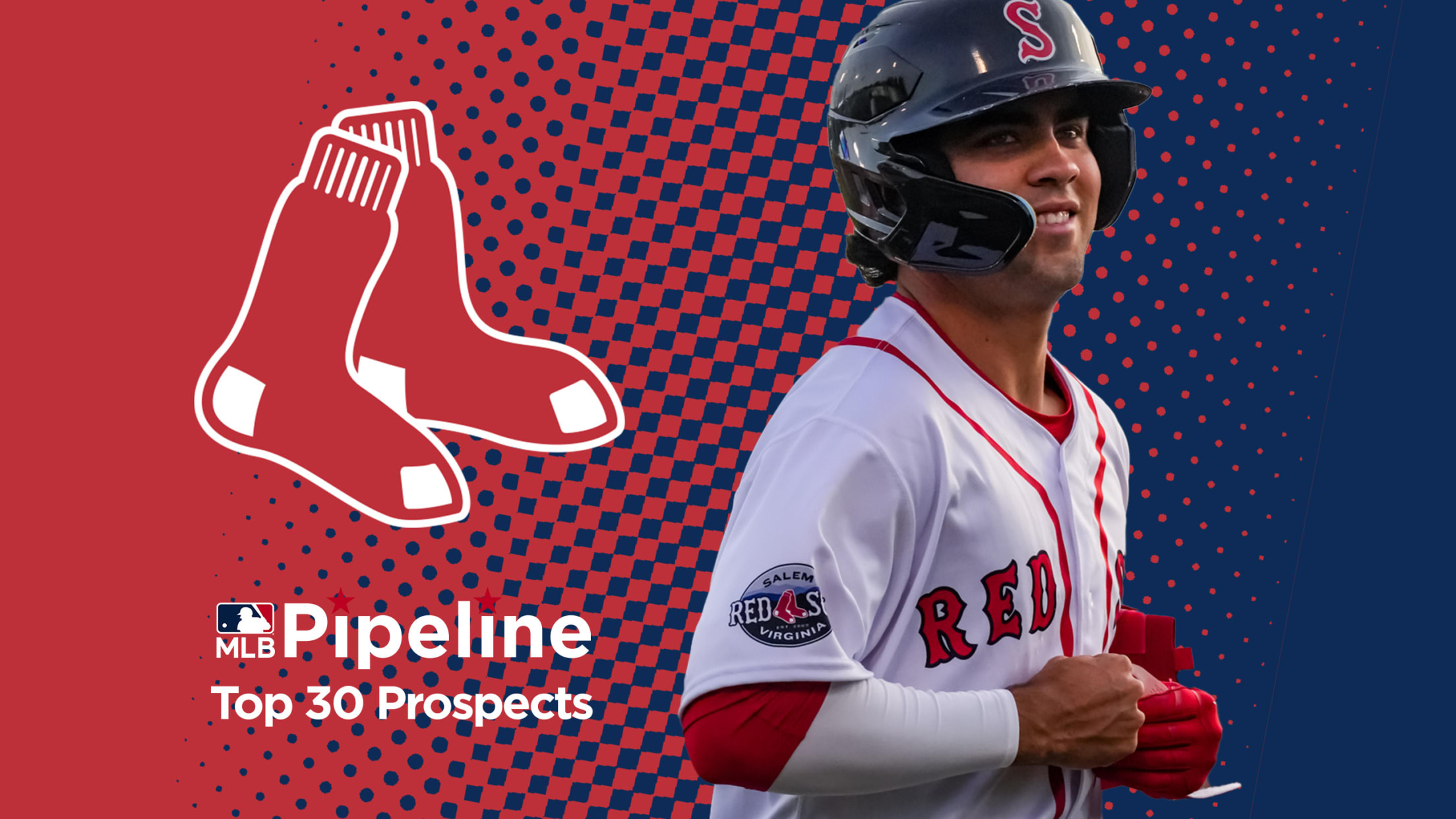 BOSTON -- While the Red Sox have had an underperforming season at the Major League level, things are looking bright on the farm. Boston's farm system -- which was re-ranked by MLB Pipeline this week -- includes three of MLB's top 37 prospects. • Red Sox top prospects stats |
Winckowski glove-flip leads to pivotal escape
Red Sox rookie righty thwarts Royals' rally in 4th inning, wins 2nd straight start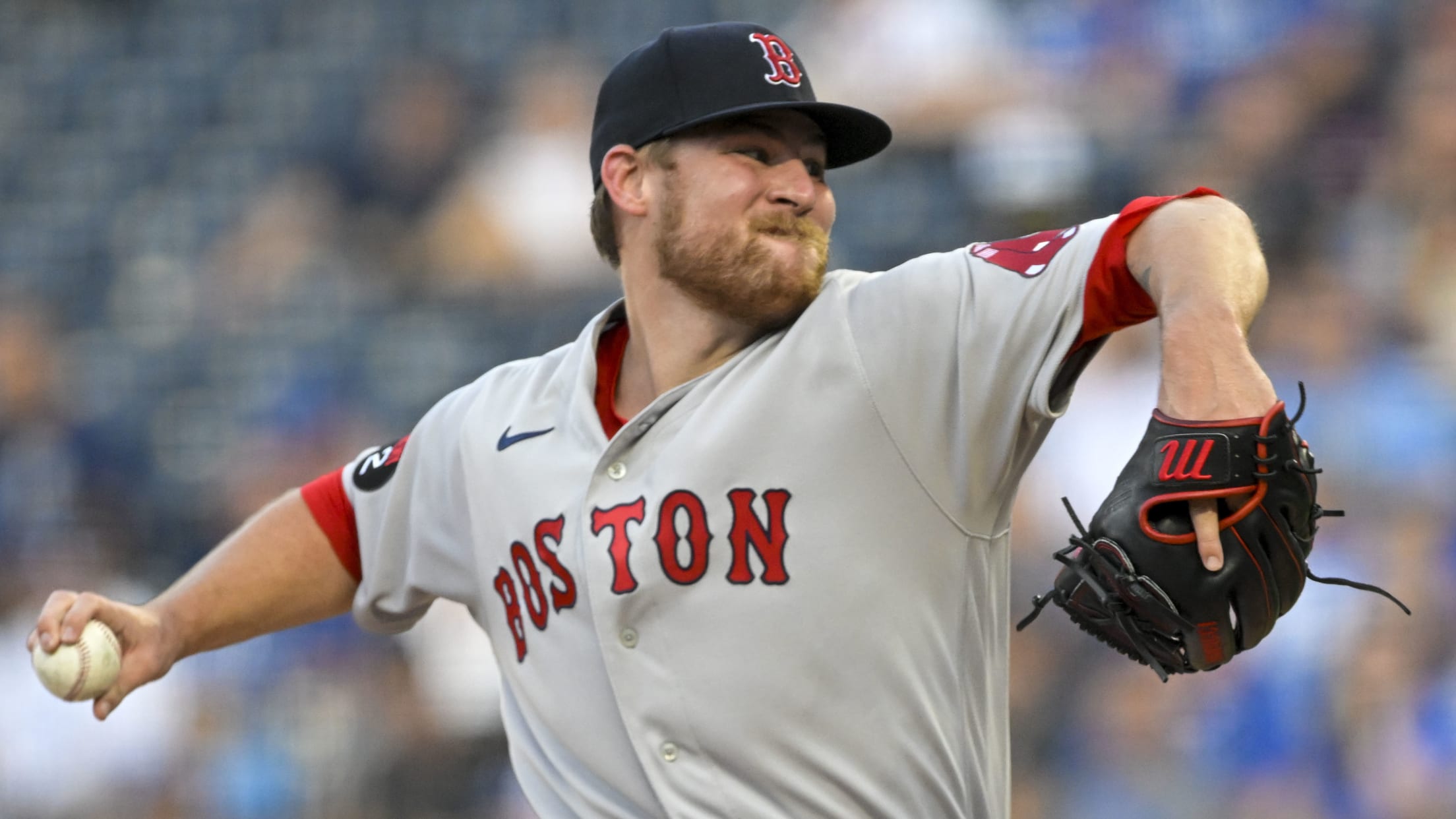 KANSAS CITY -- It was a nice, consistent week for Red Sox right-hander Josh Winckowski. Two starts, two wins and only three runs allowed over a combined 10 innings. The Red Sox can only hope that trend continues for several more weeks through August and September as they attempt to
'I know I can do it:' No. 3 prospect Bello stepping up for Sox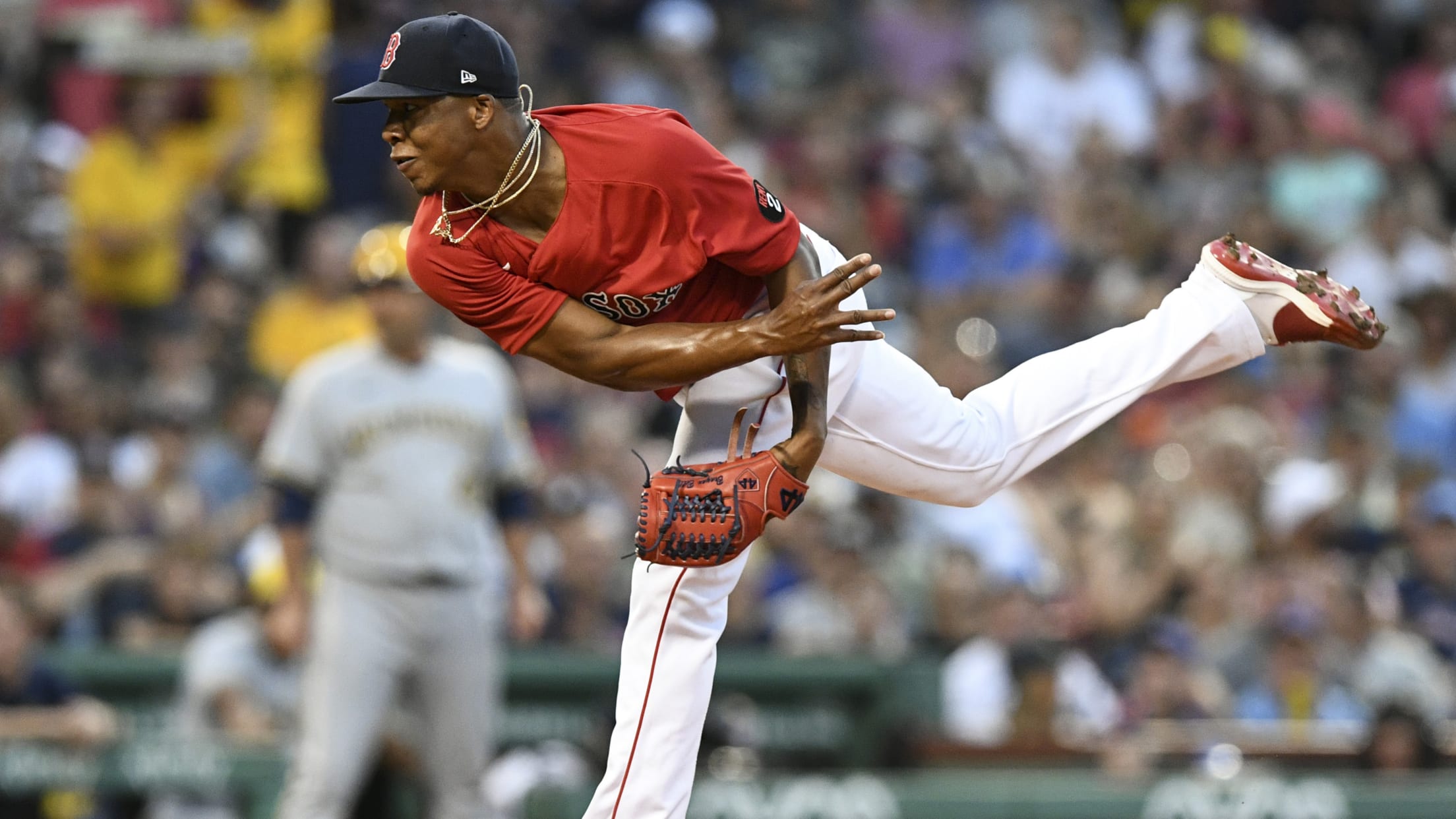 BOSTON -- It didn't matter to top Red Sox pitching prospect Brayan Bello that manager Alex Cora decided to start Friday's game with an opener in veteran lefty Austin Davis. The way Bello looked at it, this was his night to pitch, even though it would be a bulk-innings role
Sox's 13th-rounder trained on home turf ... literally
Boston nabs No. 100 Draft prospect with 399th overall pick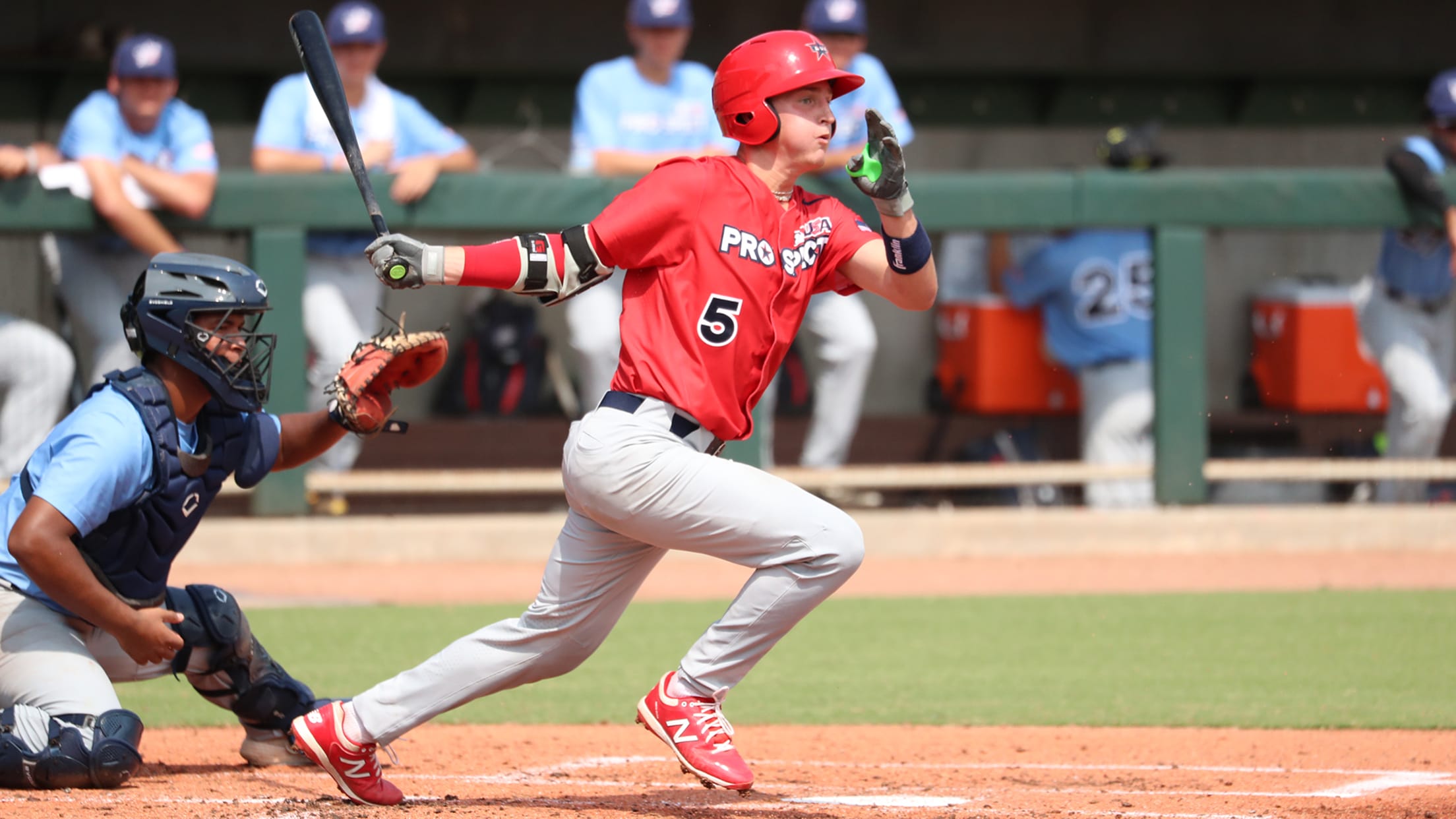 Gavin Kilen's family home underwent some unconventional renovations in recent years. Kilen, who was selected by the Red Sox in the 13th round with the 399th pick of the 2022 Draft on Tuesday, has had a chance to train like a pro ball player in his own garage during his
Boston snags Top 200 Draft prospect in 9th round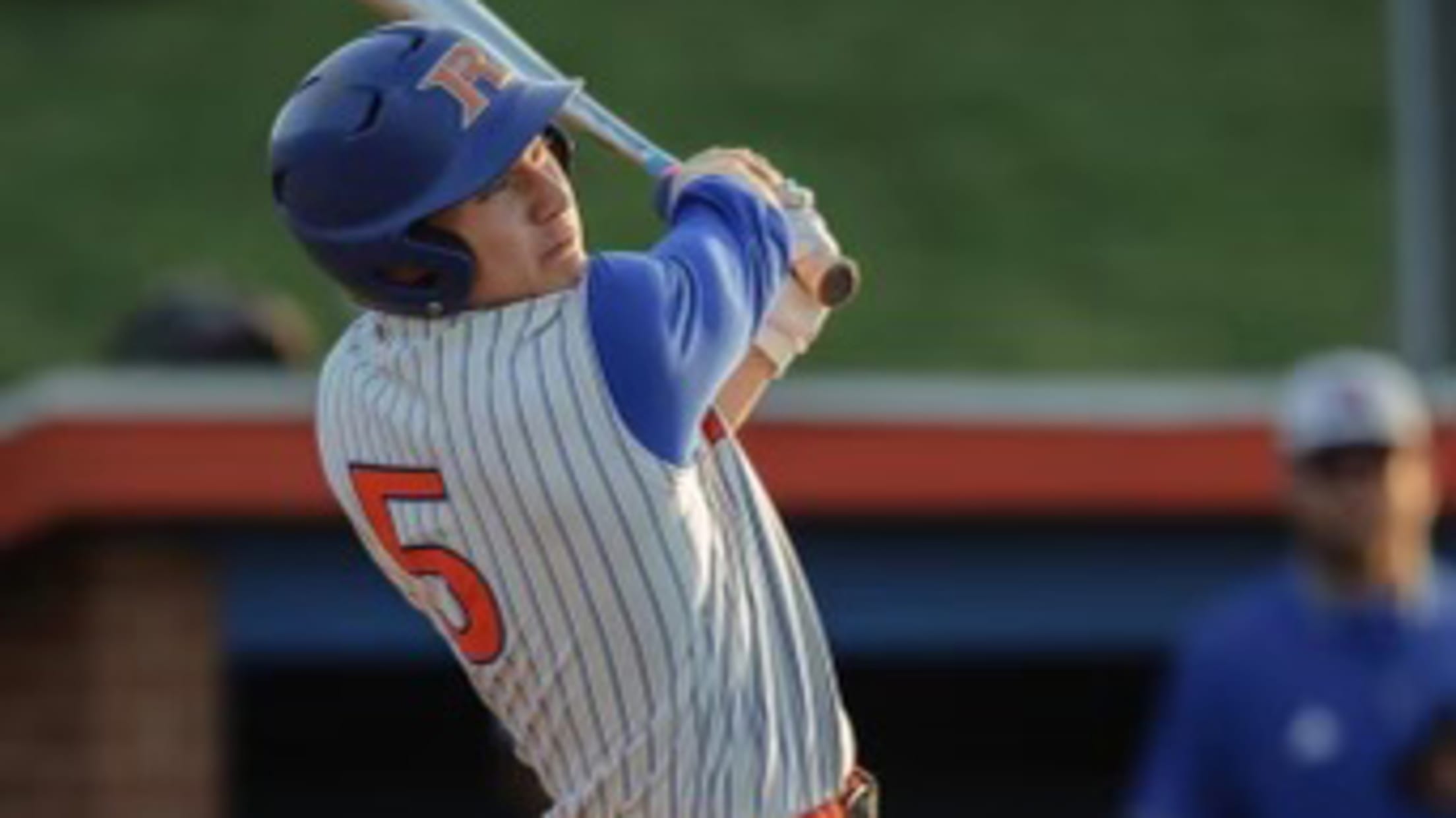 If Brooks Brannon has proven anything during his young career, it's that he's not afraid to take risks. One of the top high school Draft prospects this year, Brannon was selected by the Red Sox in the ninth round on Monday, later than he was projected to go and likely
Red Sox load up on shortstop talent in Draft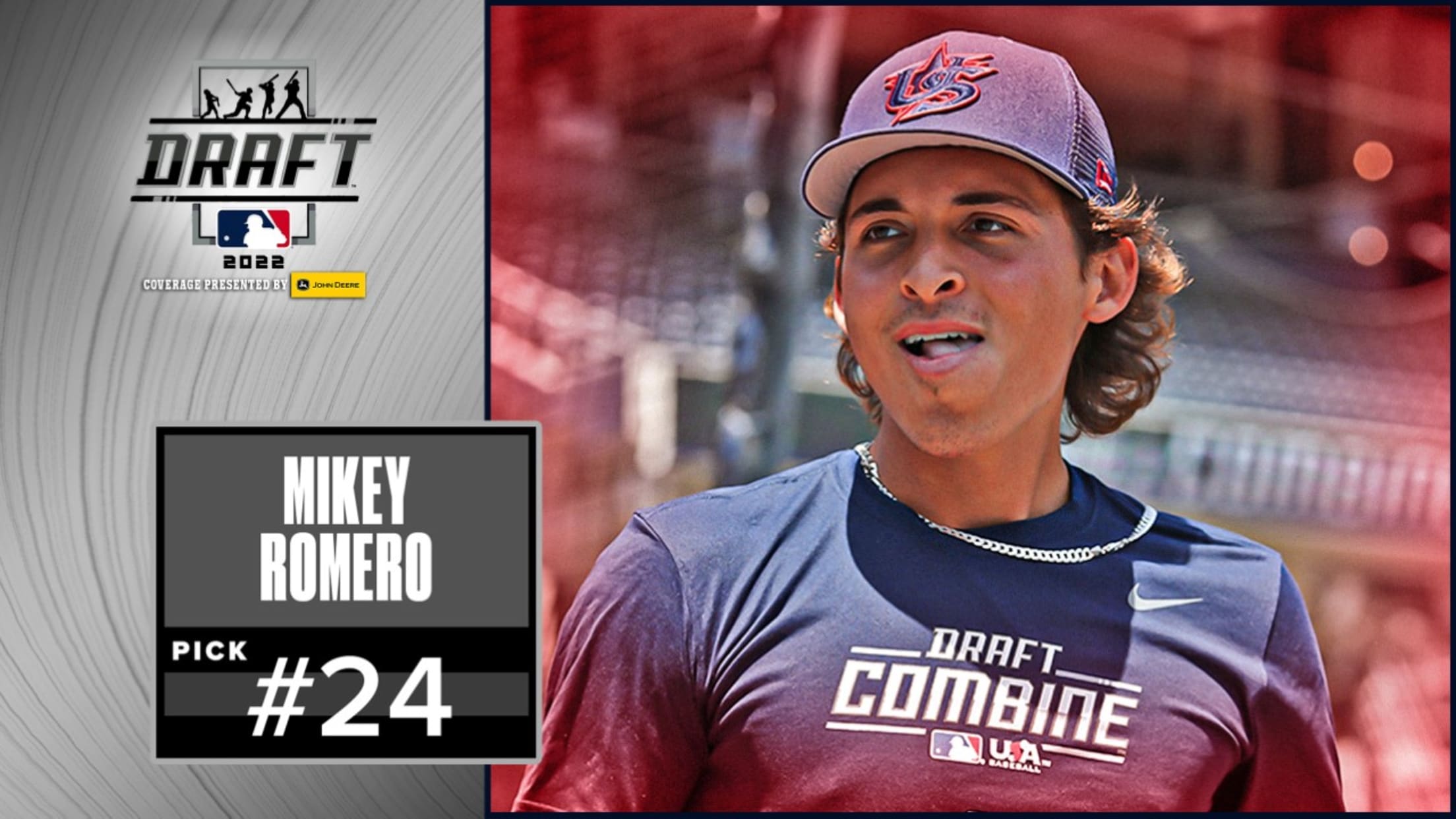 The Red Sox didn't merely take a high school shortstop from California with their first selection in the Draft for the second year in a row. They took a shortstop with pick No. 24 overall in Mikey Romero who considers Marcelo Mayer -- the five-tool stud the Sox took with
Whom the Red Sox could land in the 2022 Draft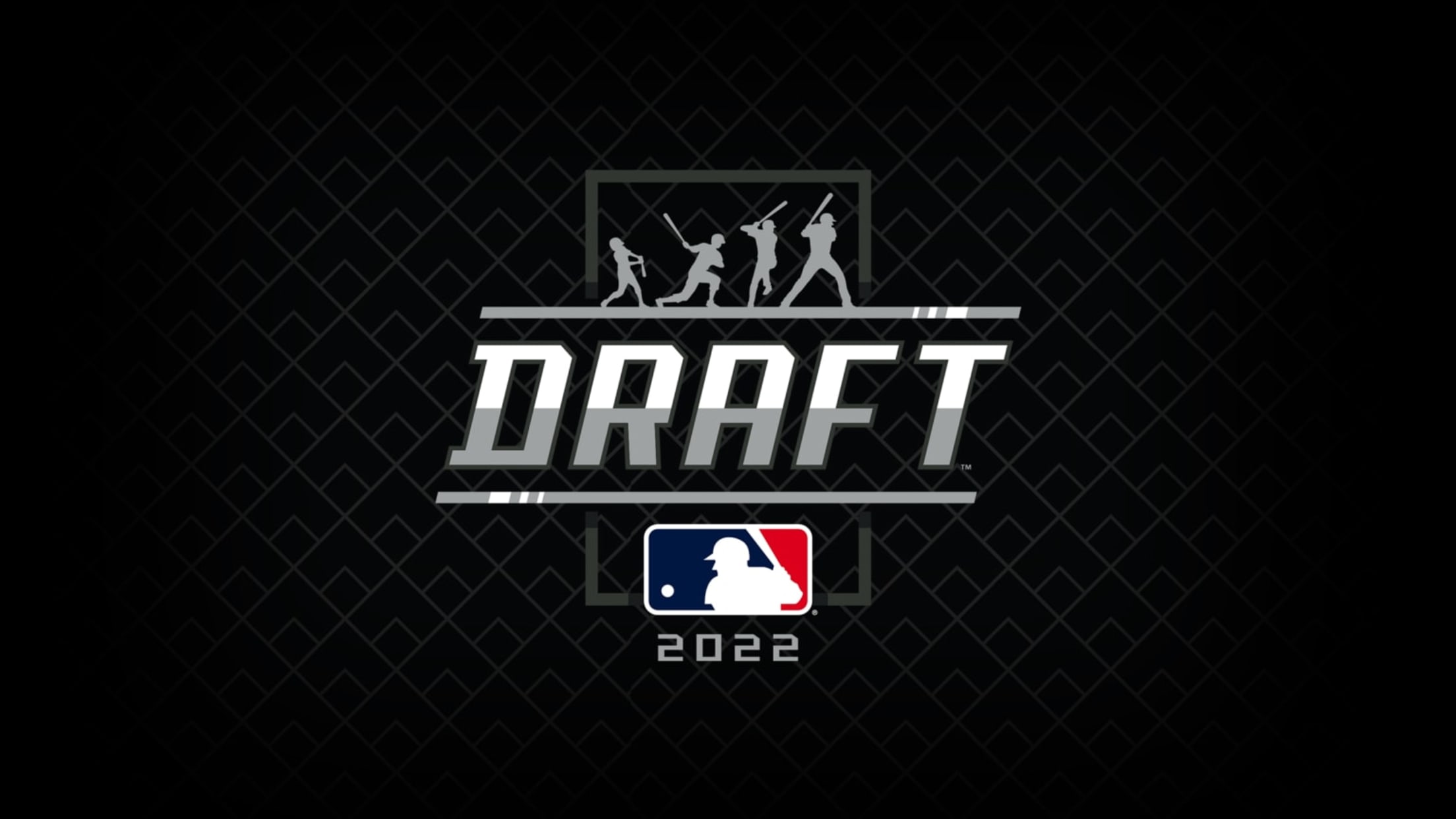 This story was excerpted from Ian Browne's Red Sox Beat newsletter. To read the full newsletter, click here. And subscribe to get it regularly in your inbox.
Jeter scores winning run ... against Yankees?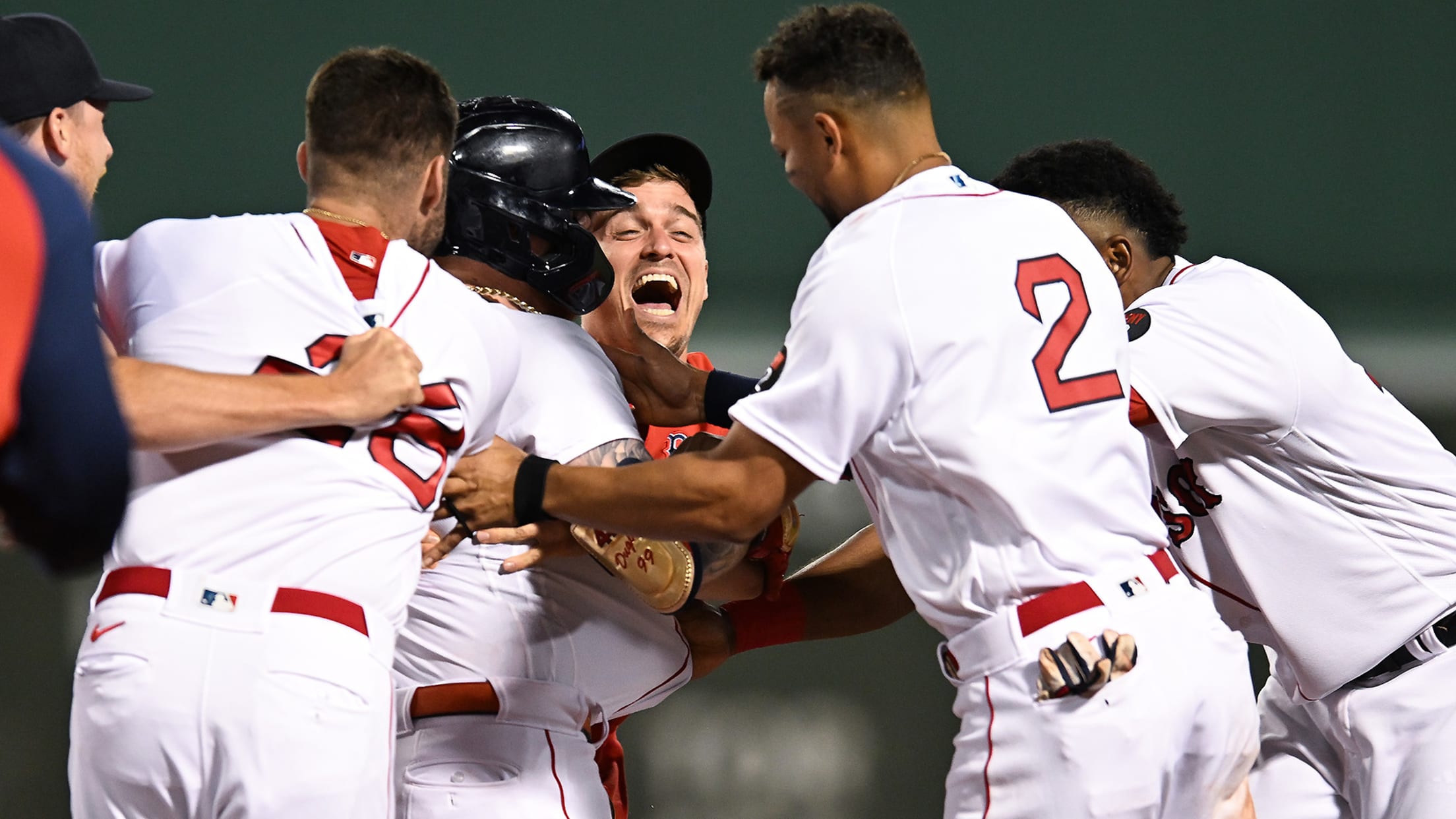 BOSTON -- For Jeter Downs, the day he will never forget -- the one that ended with him scoring a walk-off run on a headfirst dive to propel the Red Sox past the Yankees, 6-5, in 10 innings -- started with the rush of getting called up to the Sox
Sale happy with stuff despite 5 walks in Triple-A start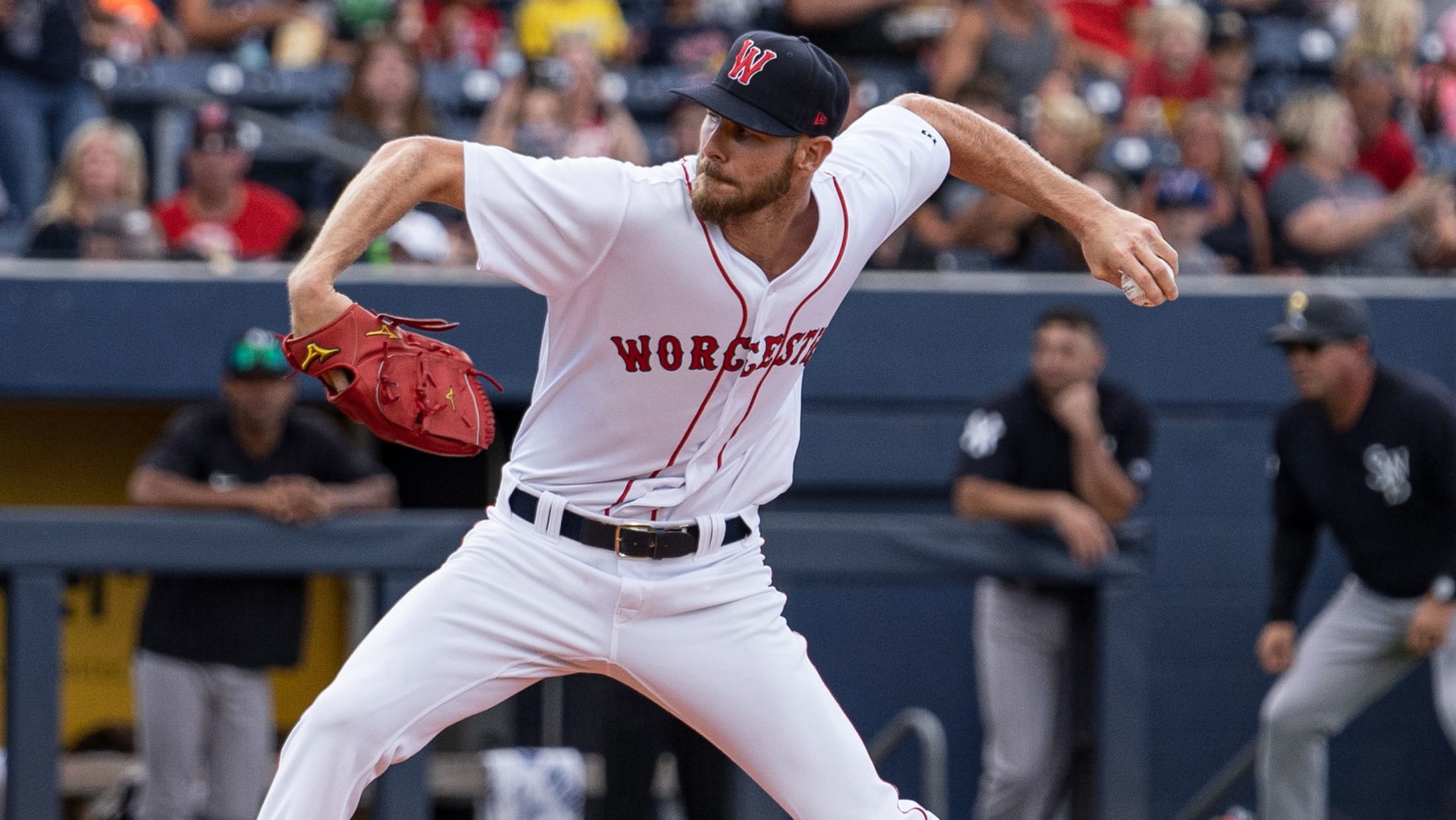 WORCESTER -- Call it wacky Wednesday in the Red Sox's system. The top pitching prospect was at Fenway Park while the seven-time All-Star took the mound at Triple-A Worcester's Polar Park. If Chris Sale has his way, Wednesday's latest rehab outing will have been just a temporary rest stop along
Experience trumps results in Bello's anticipated debut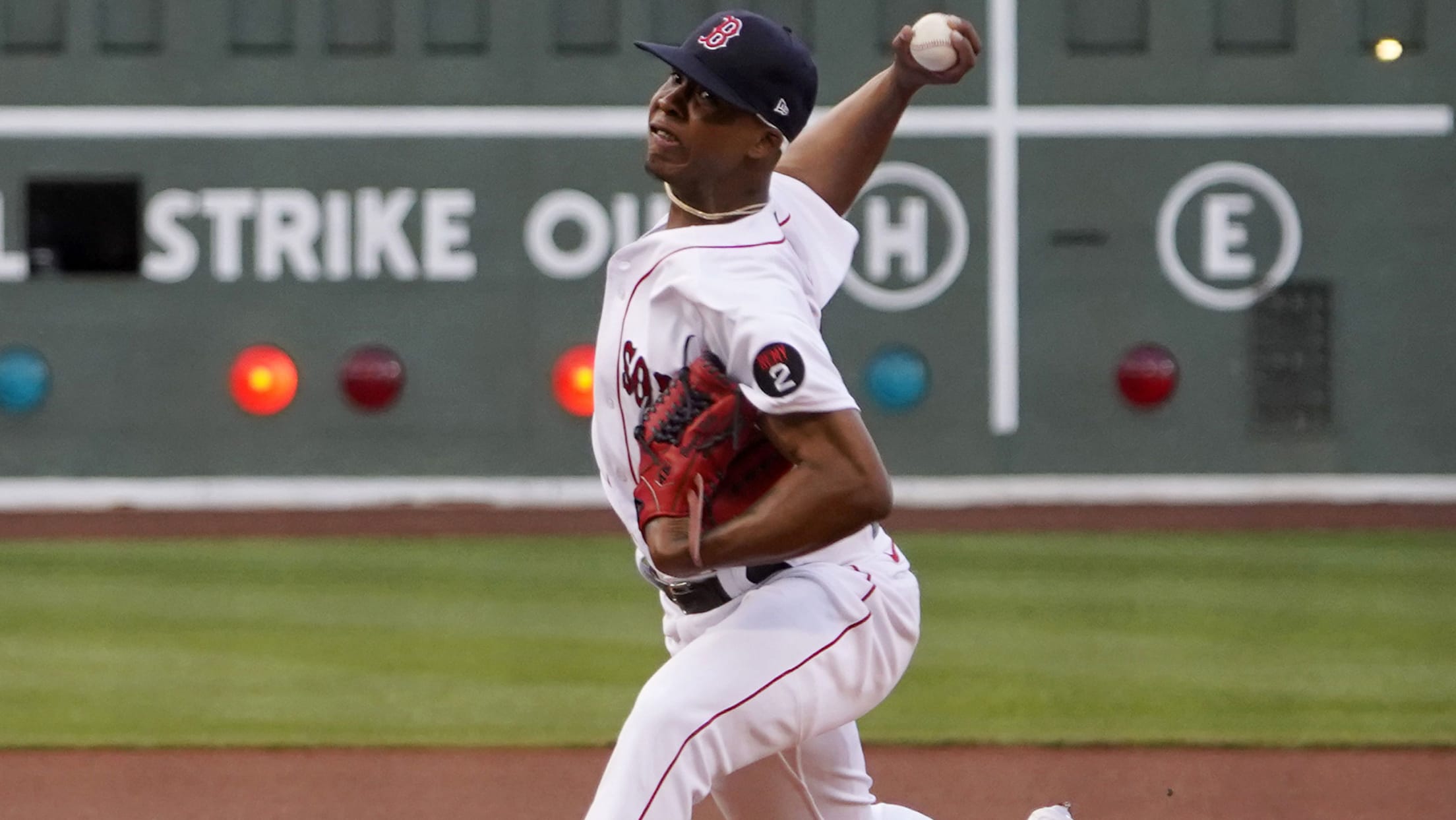 BOSTON -- For Brayan Bello, the most anticipated starting pitching prospect the Red Sox have had in years, the experience is what mattered. You can only have one Major League debut. • Box score Ideally, Bello would have seized the moment and electrified Fenway Park with his impressive repertoire. But
Sox top pitching prospect Bello 'ready to go' for debut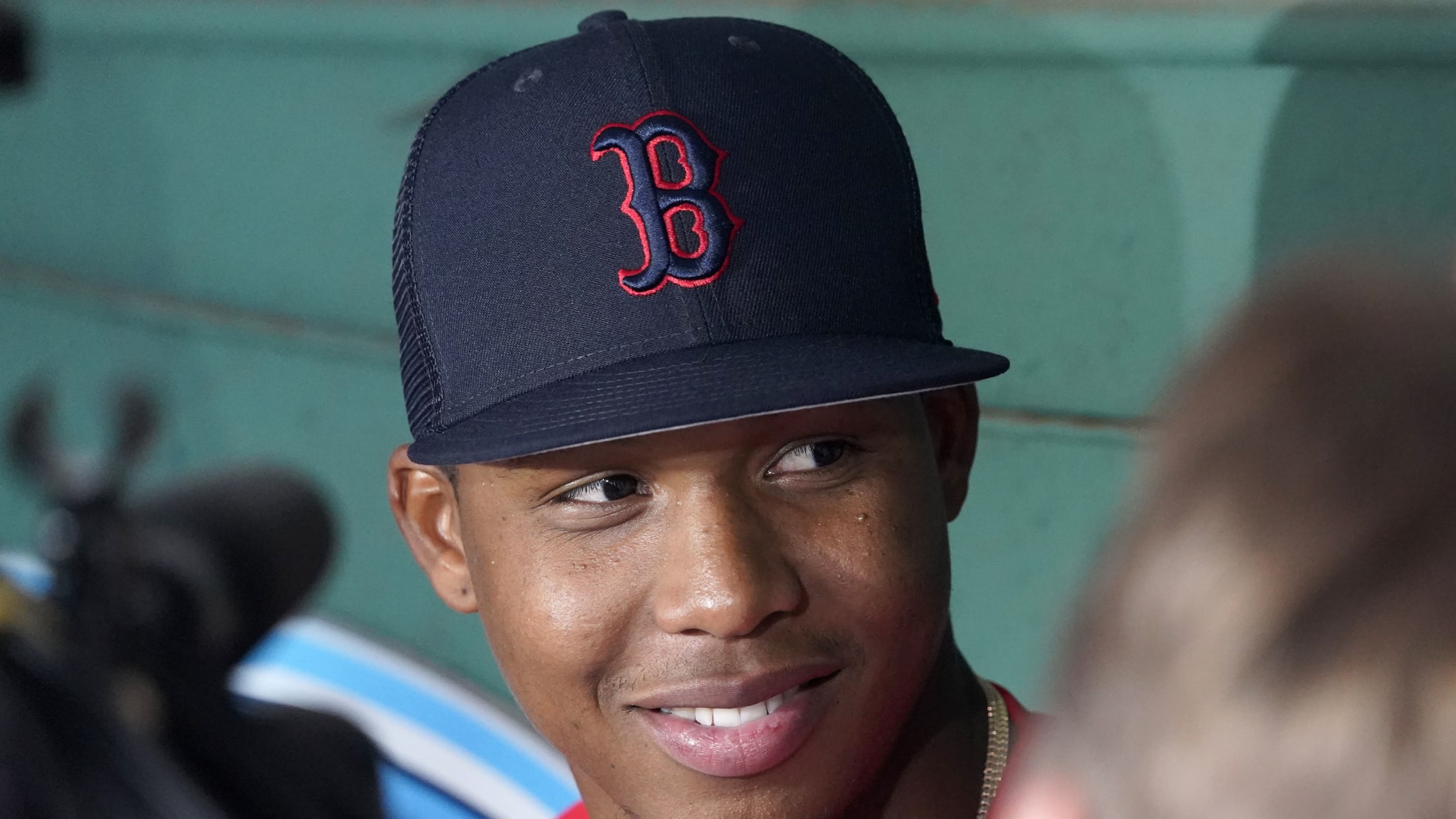 BOSTON -- There will be electricity in the air at Fenway Park on Wednesday night, when Brayan Bello, the best starting pitching prospect the Red Sox have had in recent memory, will make his Major League debut against the Rays. Bello will fill in for veteran Rich Hill, who was
Winckowski rewards love shown by Red Sox
Prospect continues stellar run in rotation with 4th straight strong start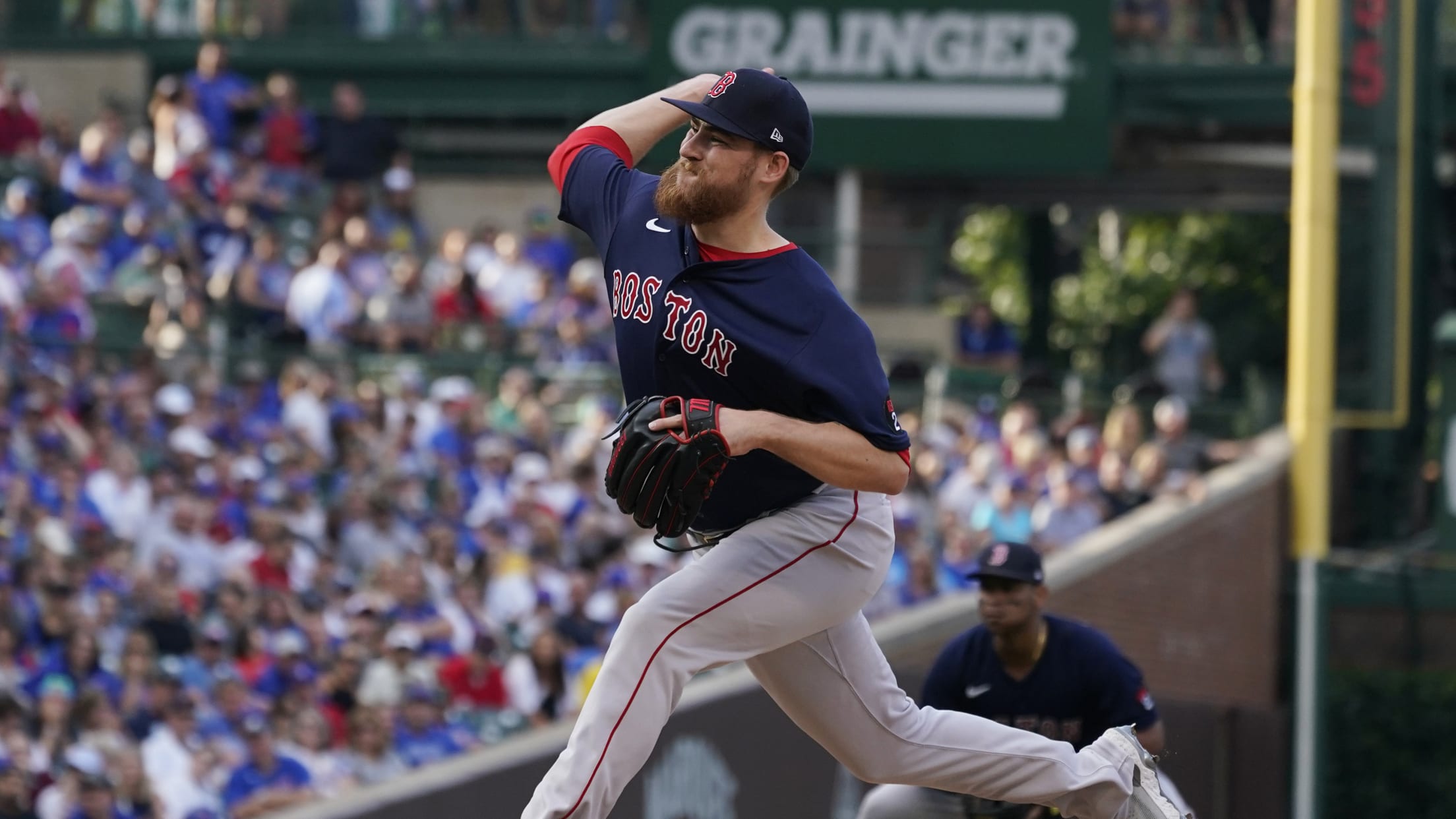 CHICAGO – From injuries come opportunities. No. 13 Red Sox prospect Josh Winckowski is seizing the one that has been created for him due to Chris Sale, Nathan Eovaldi, Garrett Whitlock and now Rich Hill all being on the injured list at once. Pitching at Wrigley Field against the Cubs,
With Sox's staff on mend, Seabold gains experience
Right-handed prospect allows 7 runs, strikes out 7 in Toronto in 2nd MLB start (1st of '22)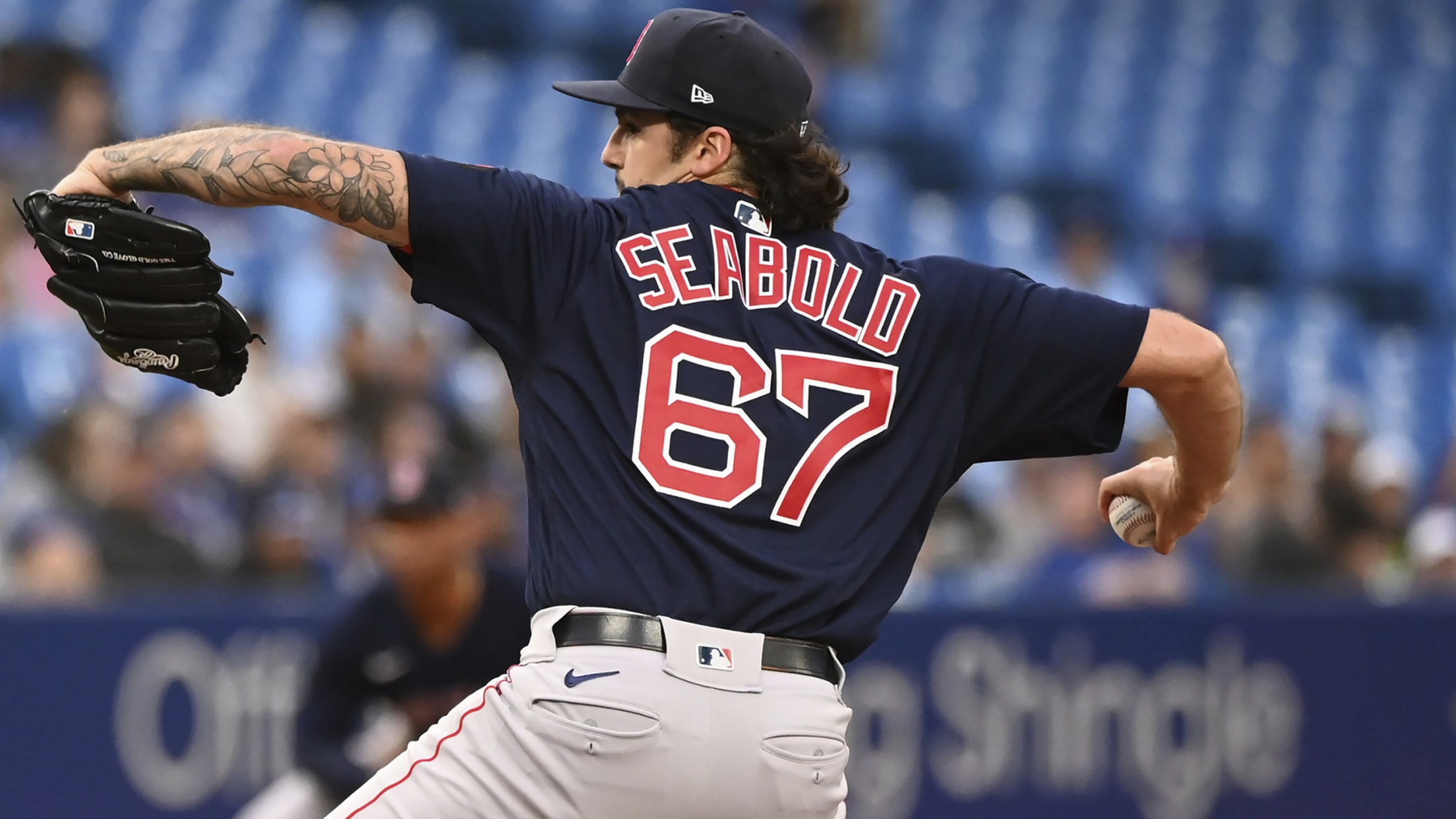 TORONTO -- Despite Monday's mishap in which Connor Seabold was belted around for three homers in a 7-2 loss to the Blue Jays at Rogers Centre, the Red Sox have done more than weather a stretch in which starting pitchers Nathan Eovaldi and Garrett Whitlock have been on the injured