Yorke soaks in Fenway after 'impressive' year
No. 4 prospect receives offensive player of the year award at future home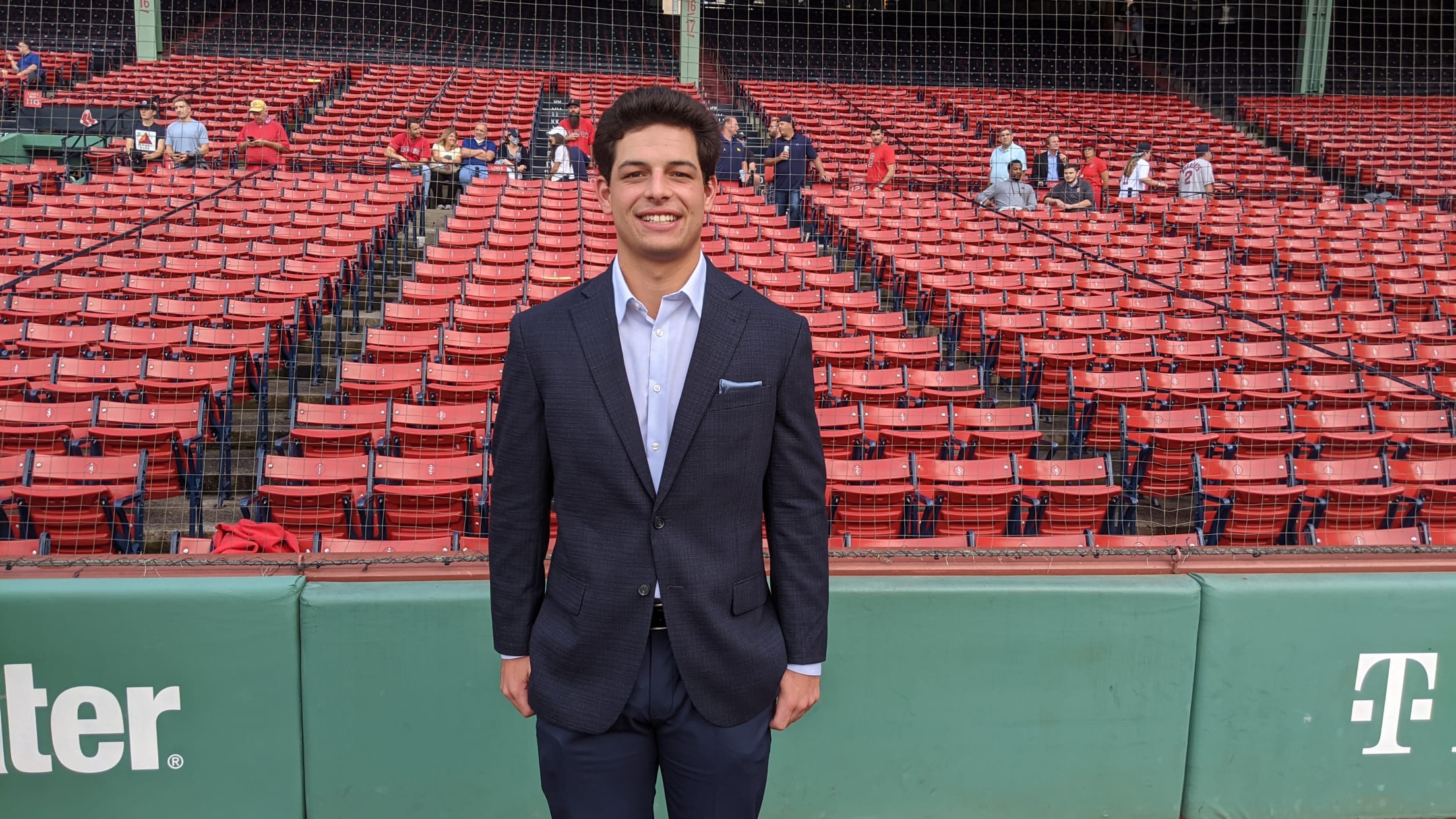 BOSTON -- Flanked by family members and other prospects, Nick Yorke walked around what will likely be his future office on Wednesday and experienced a bit of awe. This was Fenway Park, one of the most historic sports venues in the world -- and one where the 19-year-old Yorke can't
Red Sox prospect Casas heading to Triple-A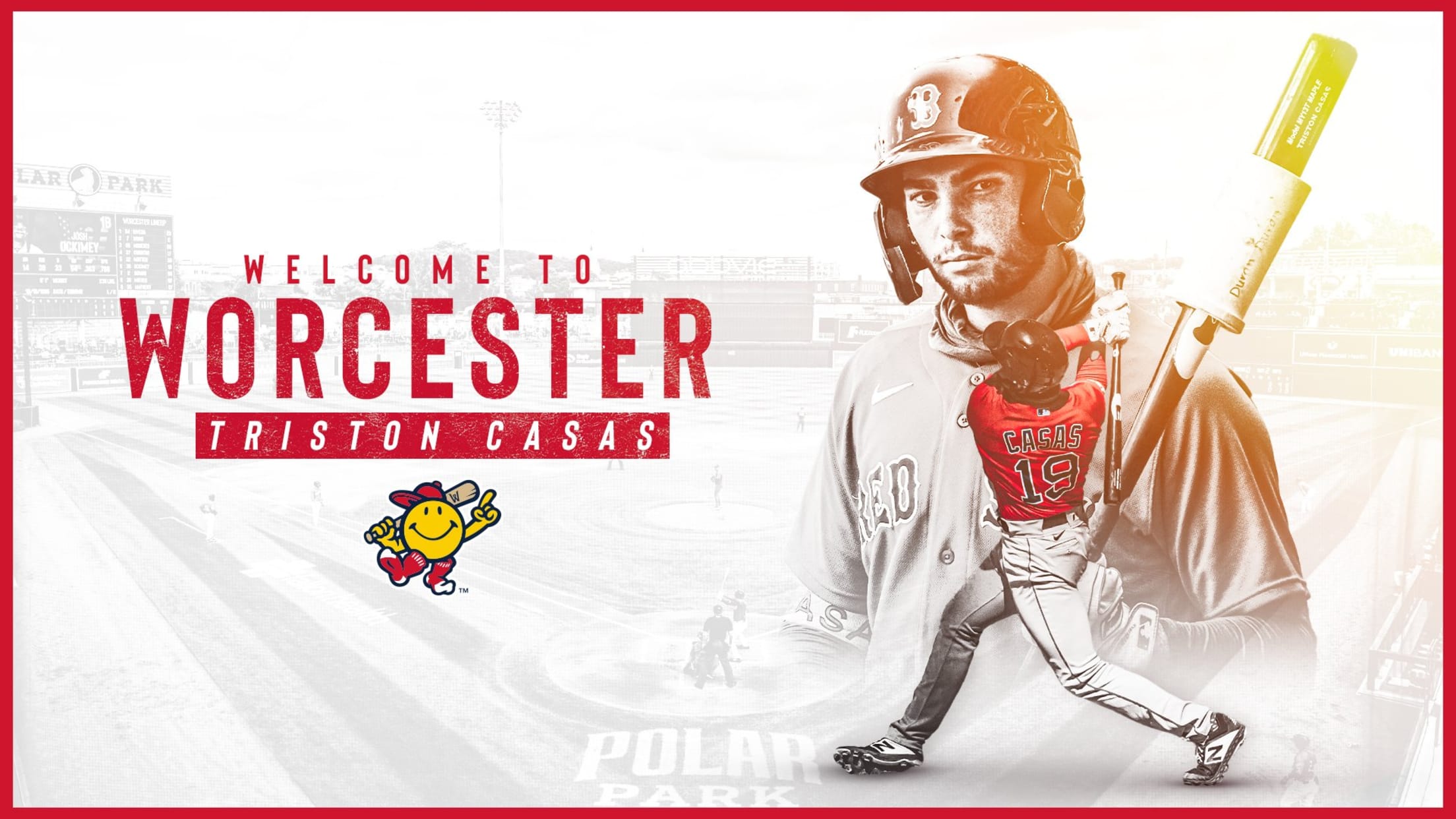 BOSTON -- Triston Casas, the most polished hitter in the Red Sox's farm system, is making the jump to Triple-A Worcester, the club announced on Monday. The left-handed-hitting first baseman is Boston's No. 2 prospect and No. 18 overall, as rated by MLB Pipeline. He should make his debut for
Casas shows Olympic pop, homers 3 times
Triston Casas tied for the Olympic lead with three home runs during his run to a silver medal with Team USA but struggled to bring that power back with him from Japan, hitting just one long ball in 20 games since his return to Double-A Portland. He got back to
Duran sent down; parallels with Ellsbury?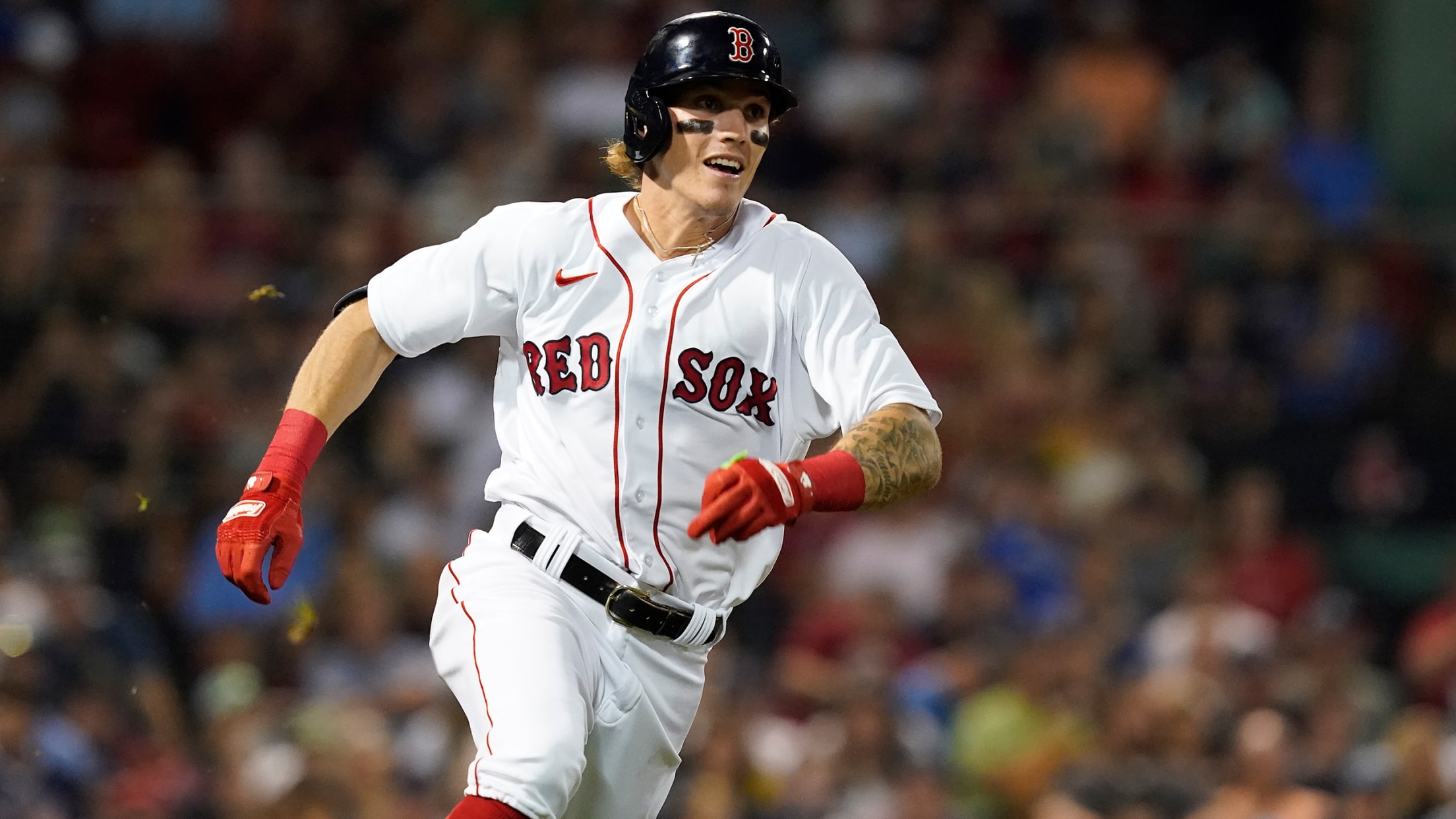 BOSTON -- Just because Jarren Duran was optioned to Triple-A Worcester on Tuesday doesn't mean he won't resurface and make an impact at some point this season. There is precedent for this -- most notably Jacoby Ellsbury in 2007. Ellsbury got his initial call-up to the Majors that season on
No. 1 Boston prospect Mayer homers again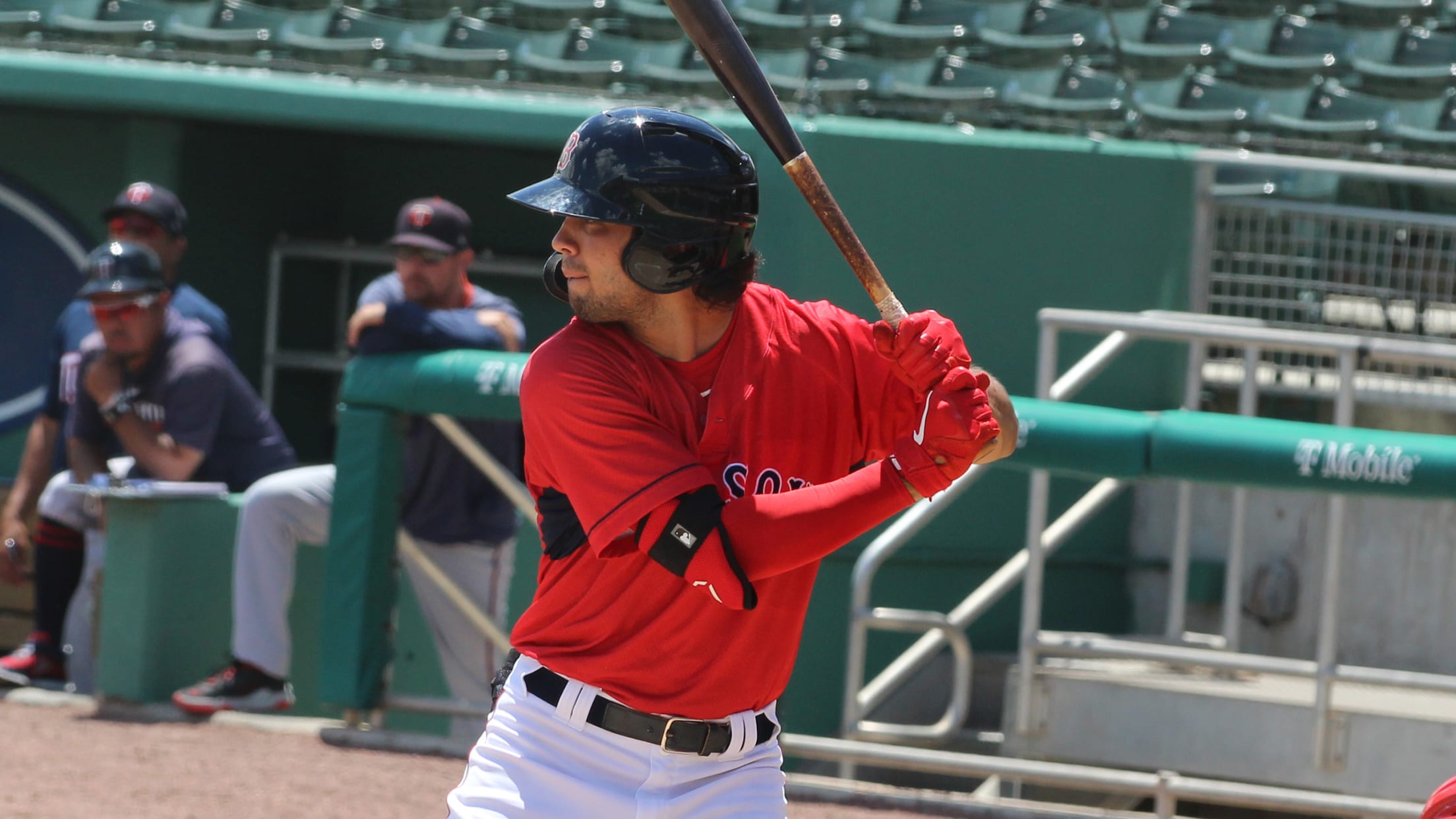 His career might be young, but the No. 4 pick in the 2021 Draft is already finding his power stroke. After smashing his first professional home run Saturday, Marcelo Mayer followed with his second blast in his next game Monday. MLB Pipeline's No. 9 overall prospect went 1-for-3 on the
No. 4 overall pick Mayer hits 1st pro HR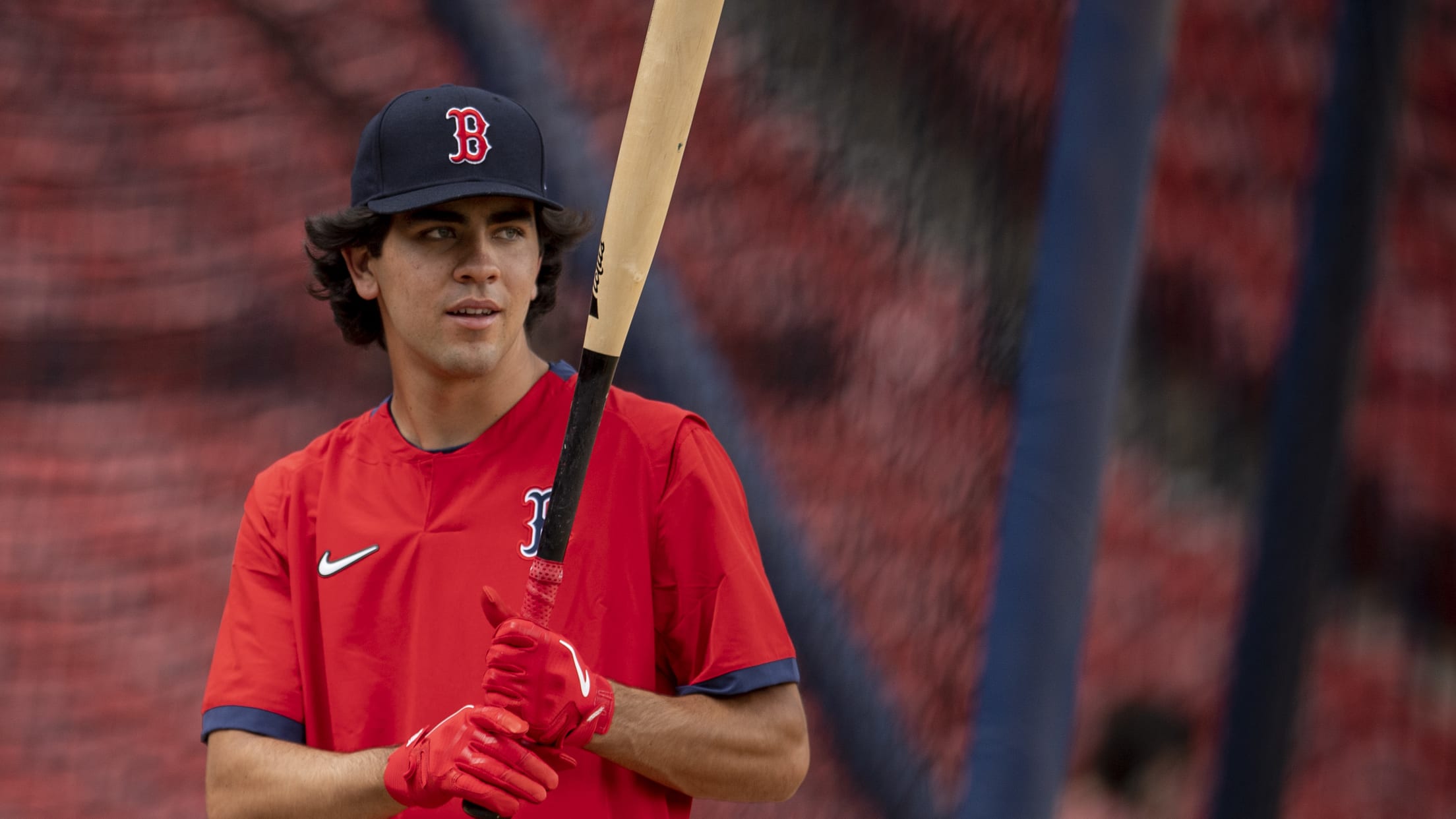 Marcelo Mayer has had quite the month of August. Since being selected fourth overall in the 2021 Draft on July 11, Mayer has made his professional debut in the Florida Complex League on Aug. 5, was named MLB Pipeline's No. 9 prospect on Aug. 17 and crushed his first pro
Mayer, Casas, Duran rep Sox in new Top 100
Schwarber to play the field soon; Bogaerts reaches 20-homer mark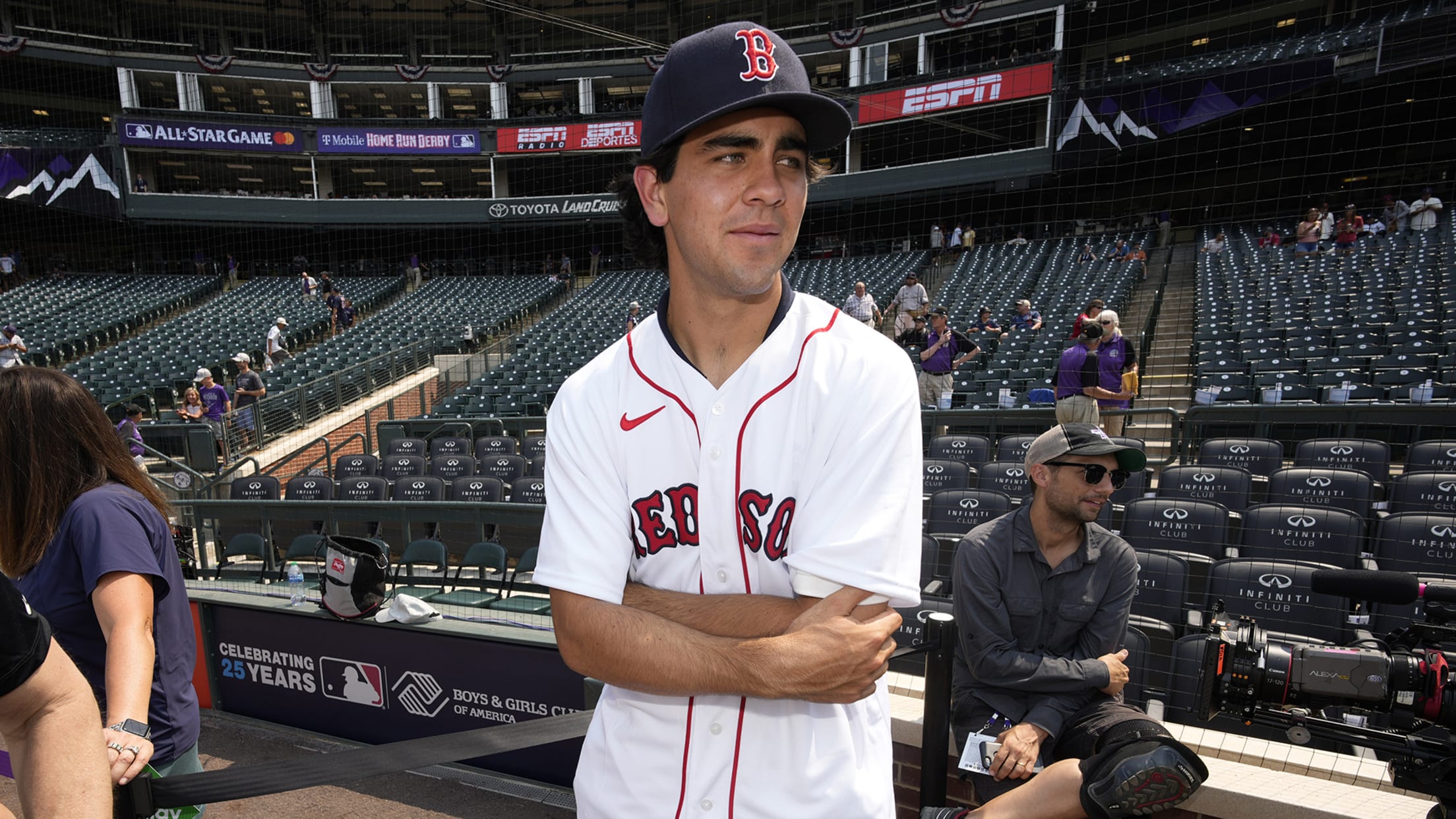 BOSTON -- Having the fourth overall pick in the 2021 Draft gave the Red Sox the No. 9 prospect in MLB Pipeline's Top 100 midseason rankings. Marcelo Mayer, a 6-foot-3 shortstop taken with the club's highest pick in 54 years, provided the Red Sox the top-rated Draft prospect when he
Sox drop finale to Rays, but Houck impresses
Right-hander strikes out 8, displays 'great stuff' in solid outing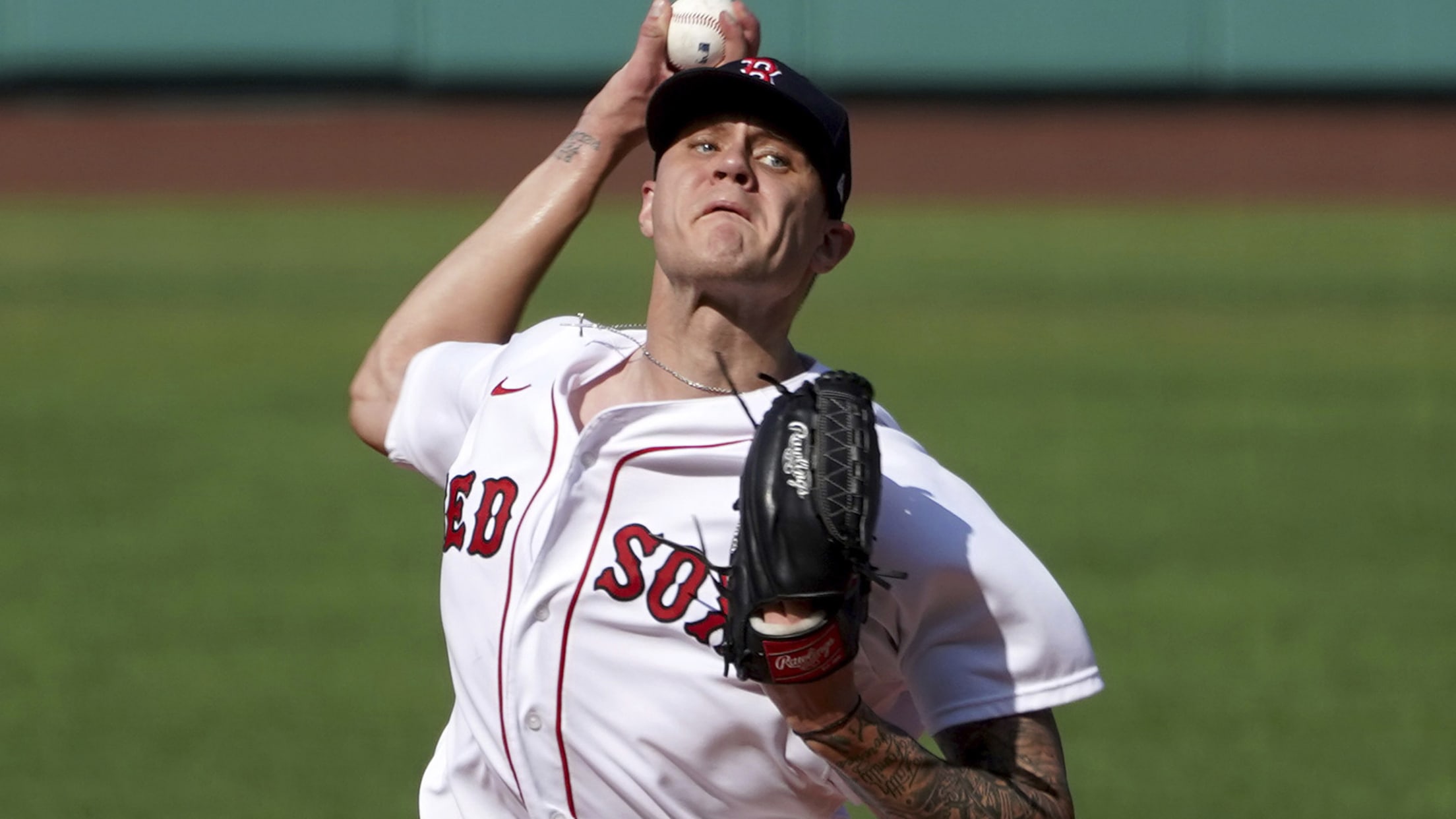 BOSTON -- Tanner Houck, perhaps now in the rotation for good, did his part to give the Red Sox a shot at winning Thursday's key rubber match against the Rays. But Boston's offense was shut down a day after a 20-run outbreak, and the Sox endured an 8-1 loss at
Duran shows off wheels, helps Sox split DH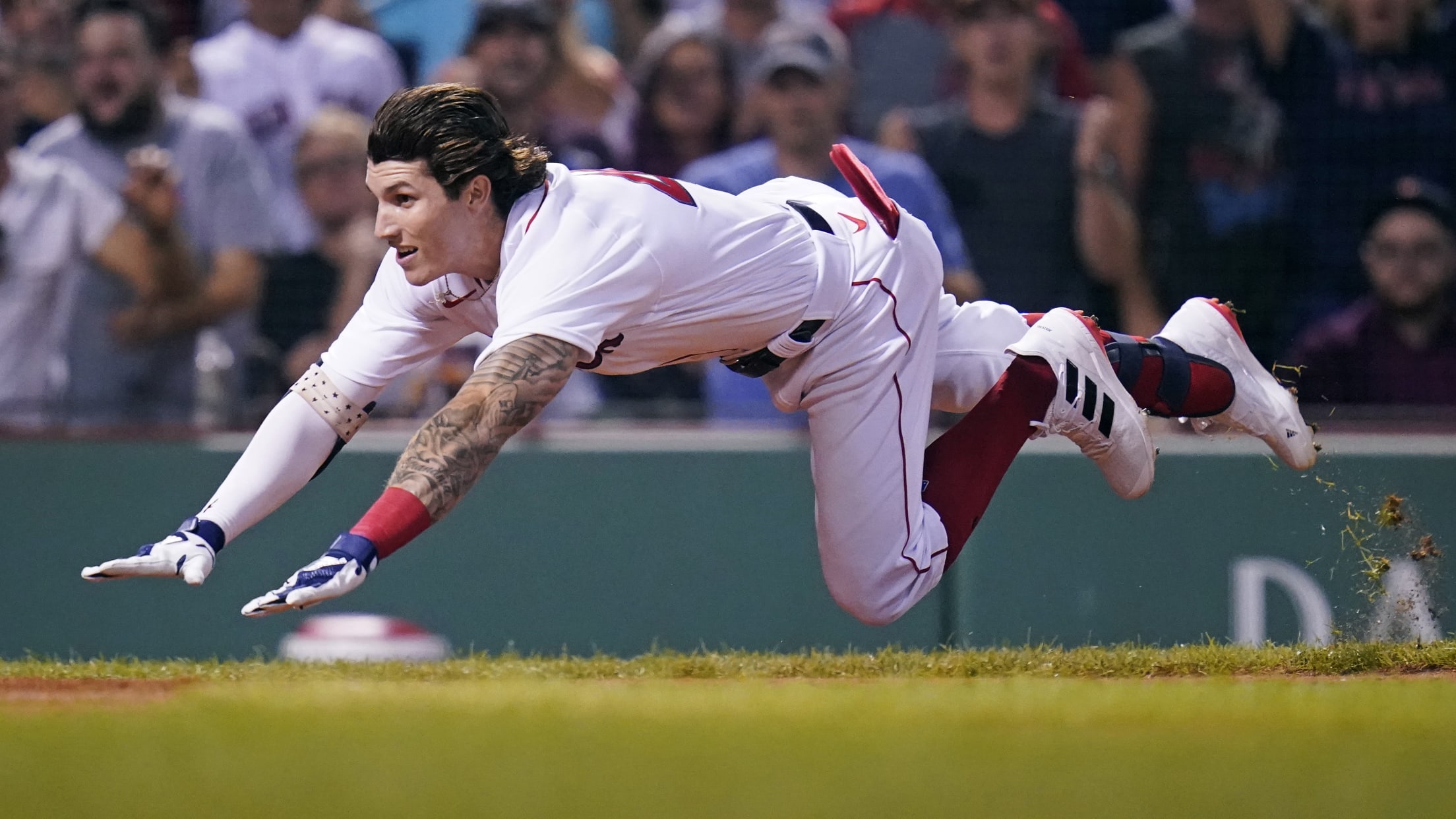 BOSTON -- As soon as the ball smacked off Jarren Duran's bat and headed toward the gap in right-center, everyone in the Red Sox dugout stopped what they were doing to watch the kid run. The reaction in the crowd was much the same. All eyes were focused on Duran
Houck 'outstanding' in rain-shortened outing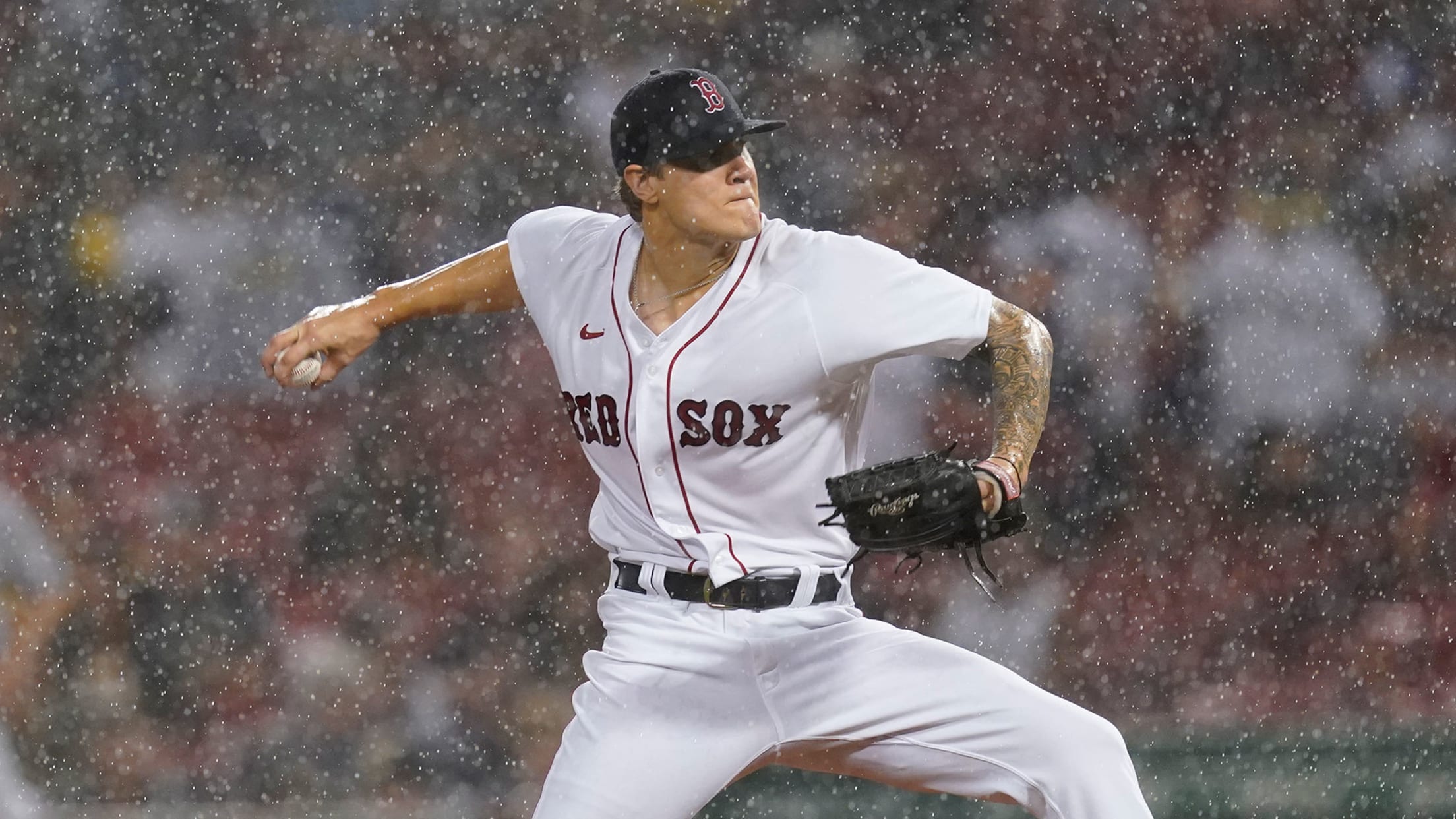 BOSTON -- A rain delay, four wild pitches and a walk-off win in extra innings. There was a lot to keep track of in Thursday night's opener between the Red Sox and Yankees at Fenway Park. Not to be lost in Boston's wet and wild 5-4 win over New York
Top pick Mayer in fold, finds Fenway seats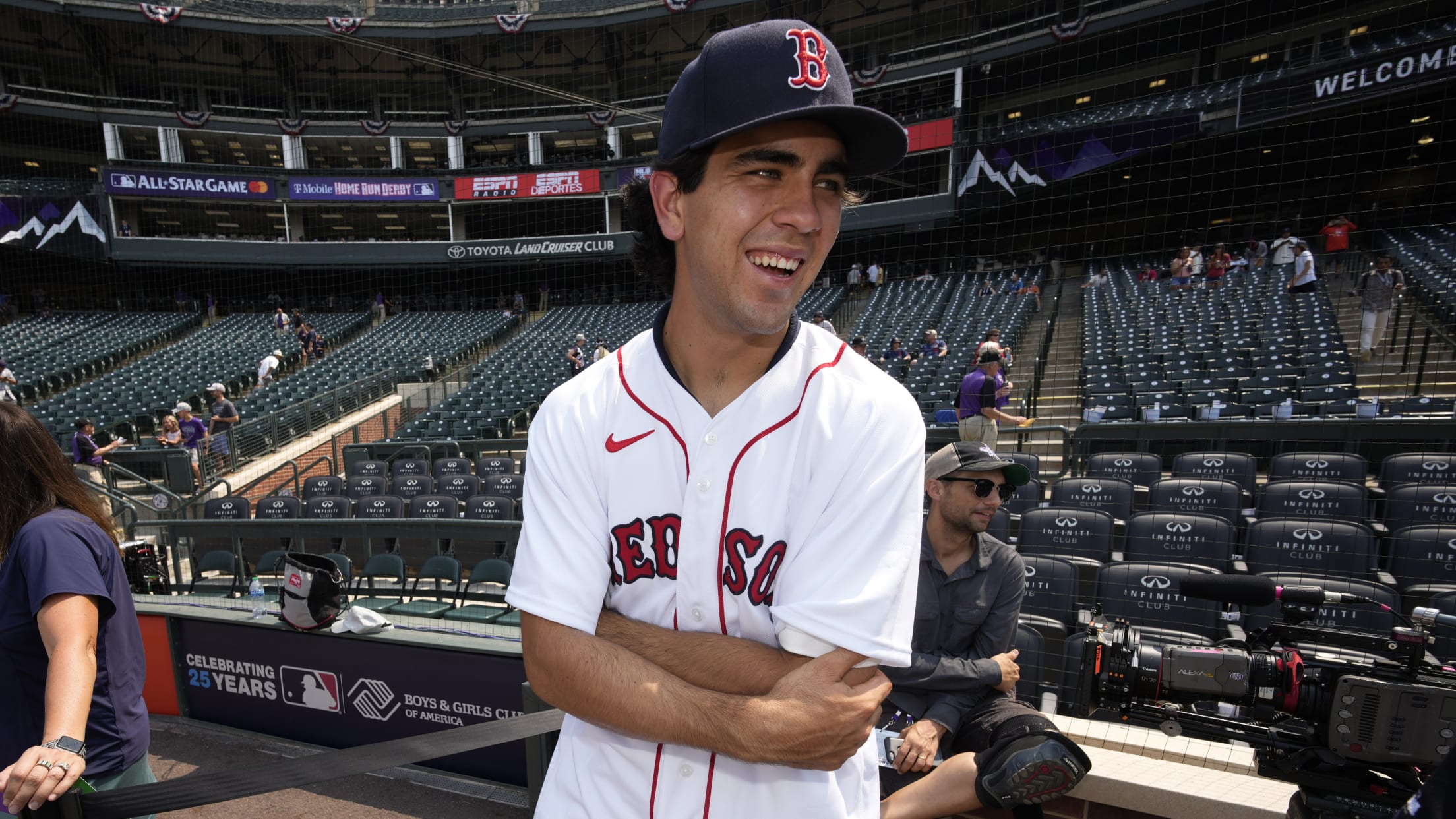 BOSTON -- Eleven days after the Red Sox made the ultra-talented Marcelo Mayer the fourth overall pick in the MLB Draft, the shortstop is now a member of one of baseball's most storied franchises. Mayer -- the No. 1 prospect coming into the Draft, according to MLB Pipeline -- was
Duran quickly impresses Sox: 'He's fearless'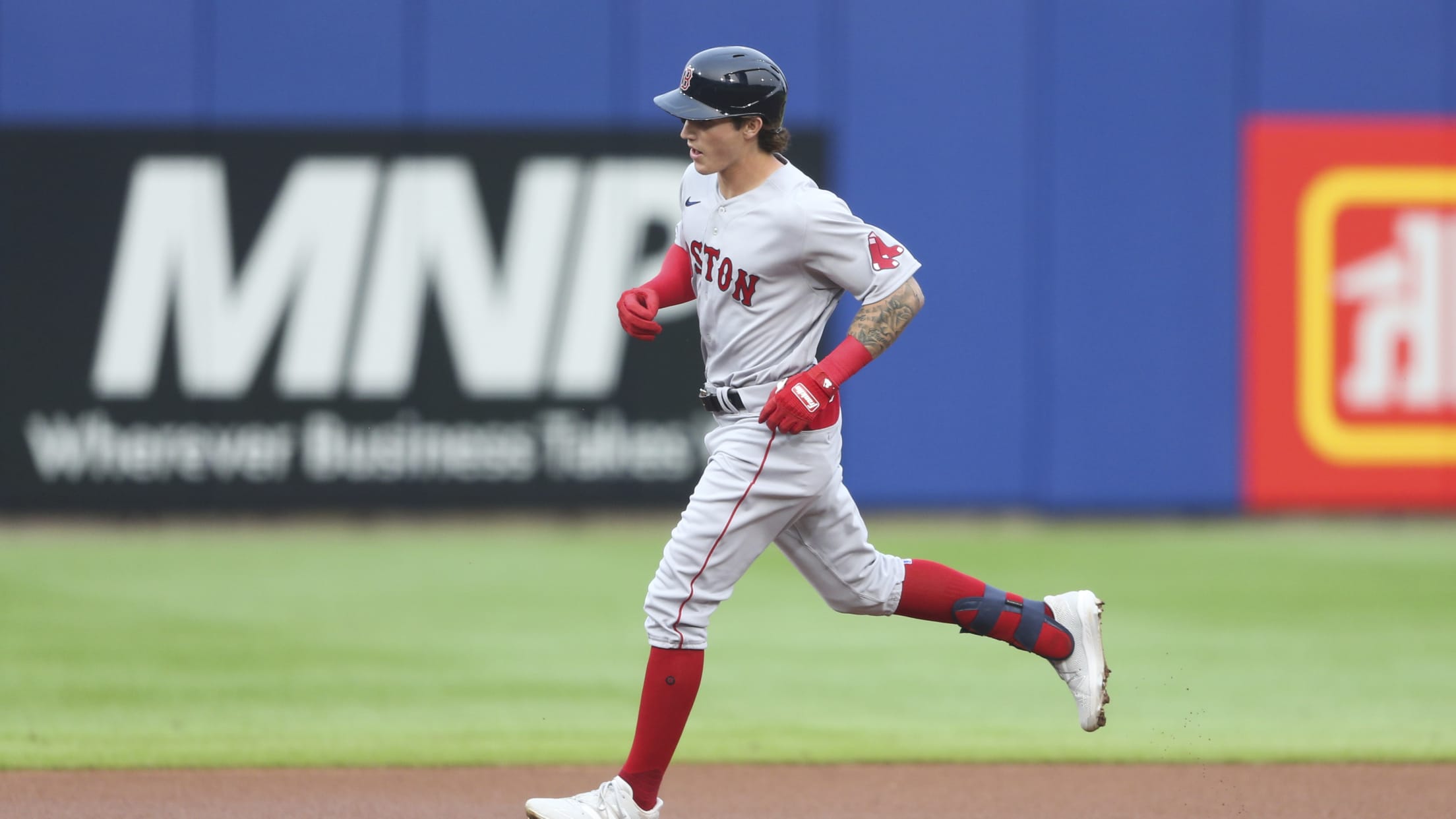 Like some MLB newcomers, Jarren Duran felt lost. Not lost in the sense of struggling at the plate or in the field; he was, literally, lost. "I'm still figuring out some of the facilities," Duran said. "I swear at Yankee Stadium I kept walking out toward the bus because I
Duran's first HR ignites Sox's slumbering bats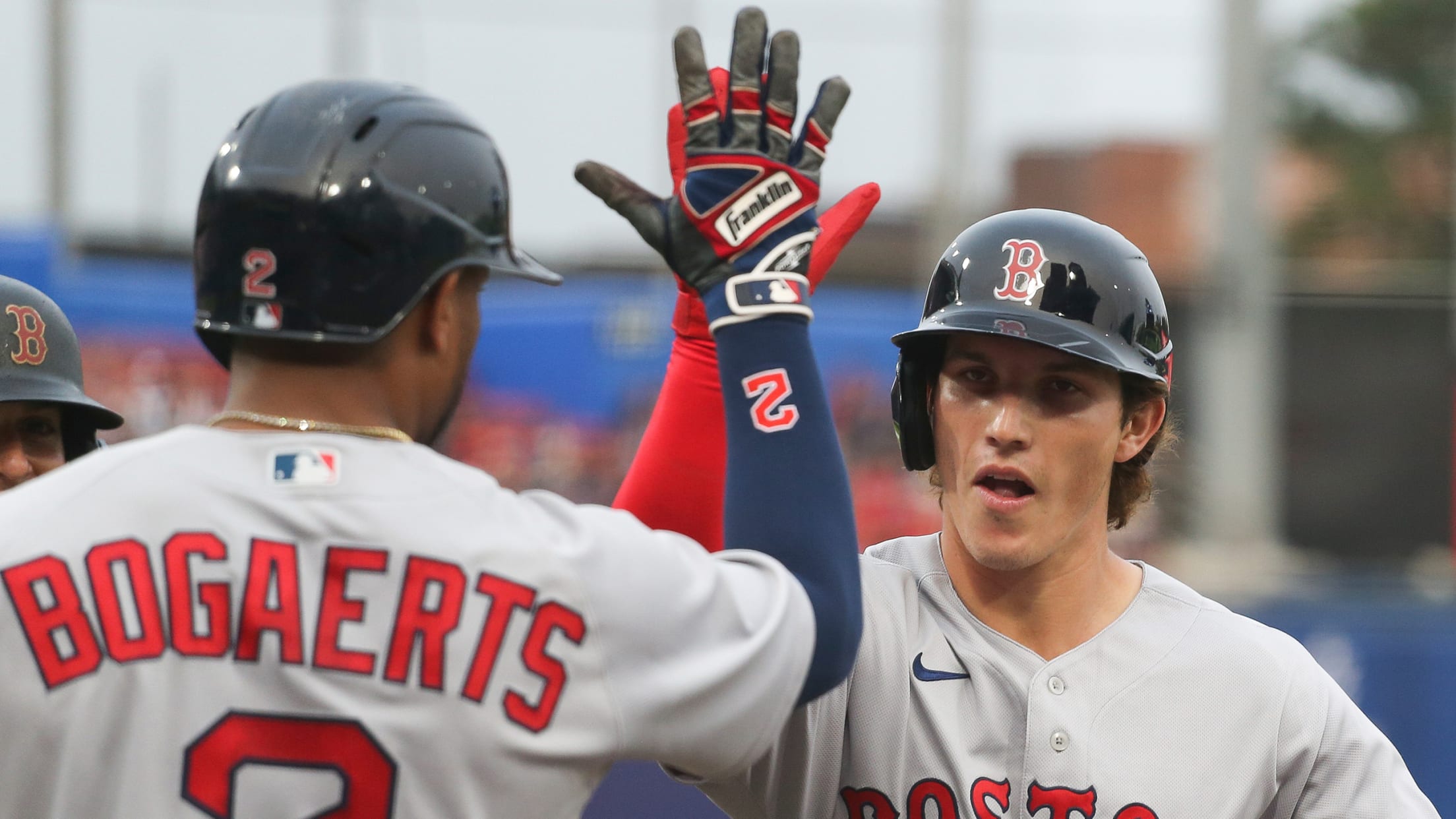 In the middle of Sunday night's loss to the Yankees, Alex Cora made a note for himself: It was time to make some lineup changes. "We haven't been great offensively since we went to Oakland," the Red Sox manager explained. "And I just felt like moving people around would probably
Duran notches 1st hit in rain-shortened debut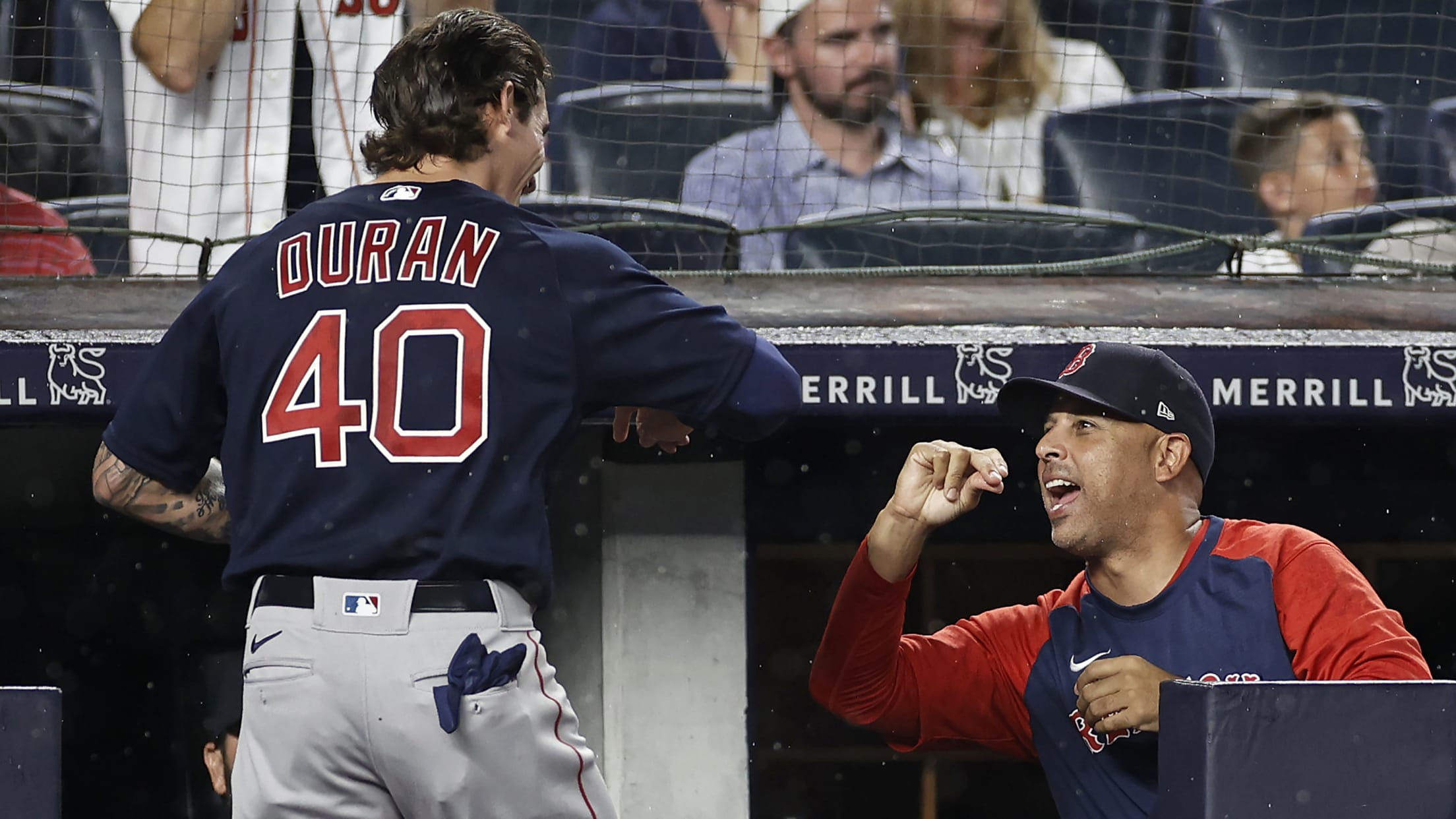 NEW YORK -- For the Red Sox, it was a night that started with all the focus on No. 3 prospect Jarren Duran, who made his anticipated Major League debut and belted a hard single up the middle on the first pitch of his career. But as this zany, rainy
What to expect from Jarren Duran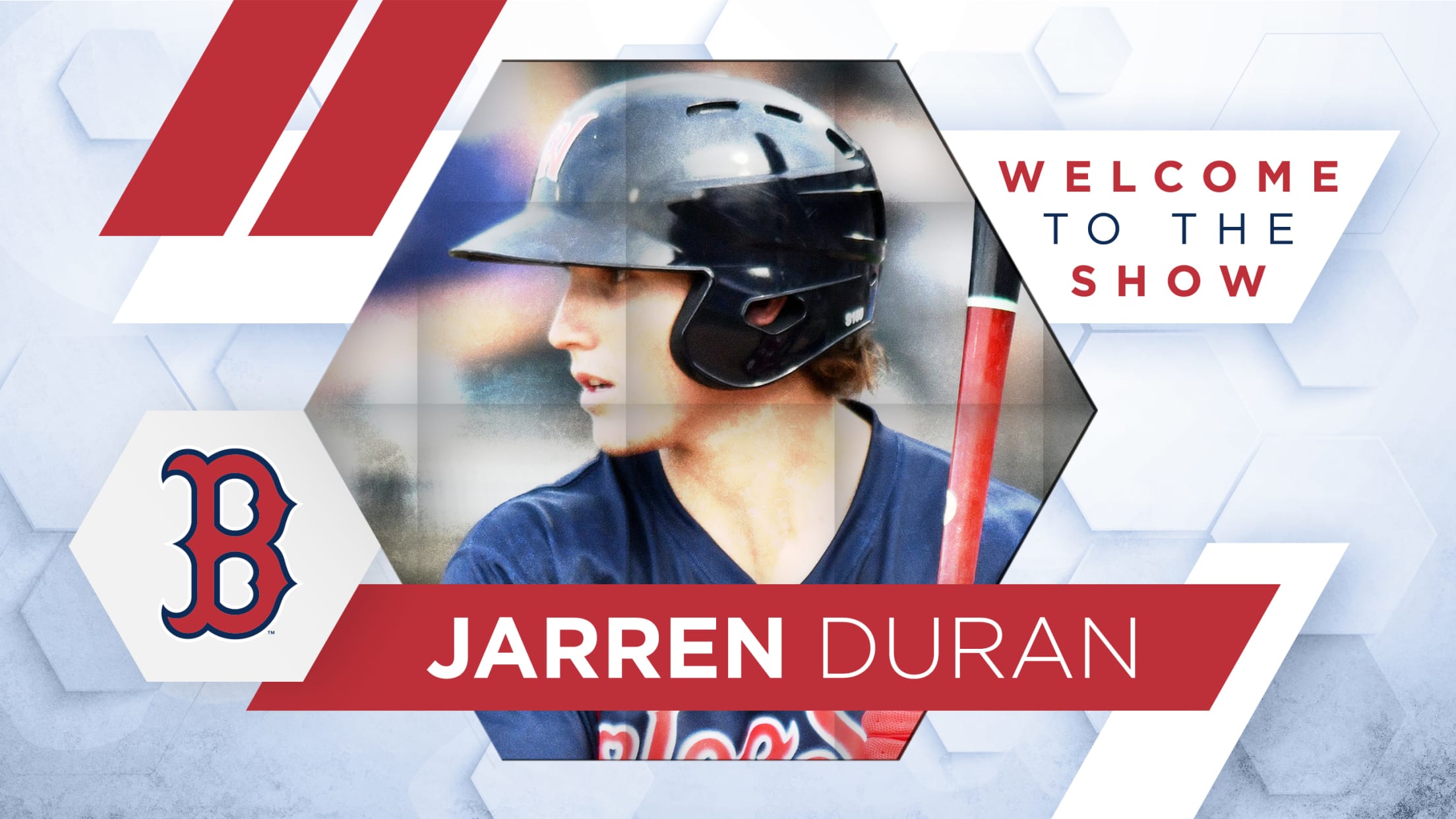 After finishing with the fourth-worst record in MLB a year ago, the Red Sox lead the American League East with the fourth-best mark in 2021. Set to open the second half against the Yankees, they're upgrading their offense with one of the more dynamic prospects in the game. Boston reportedly
Houck joining Sox, ready 'to compete'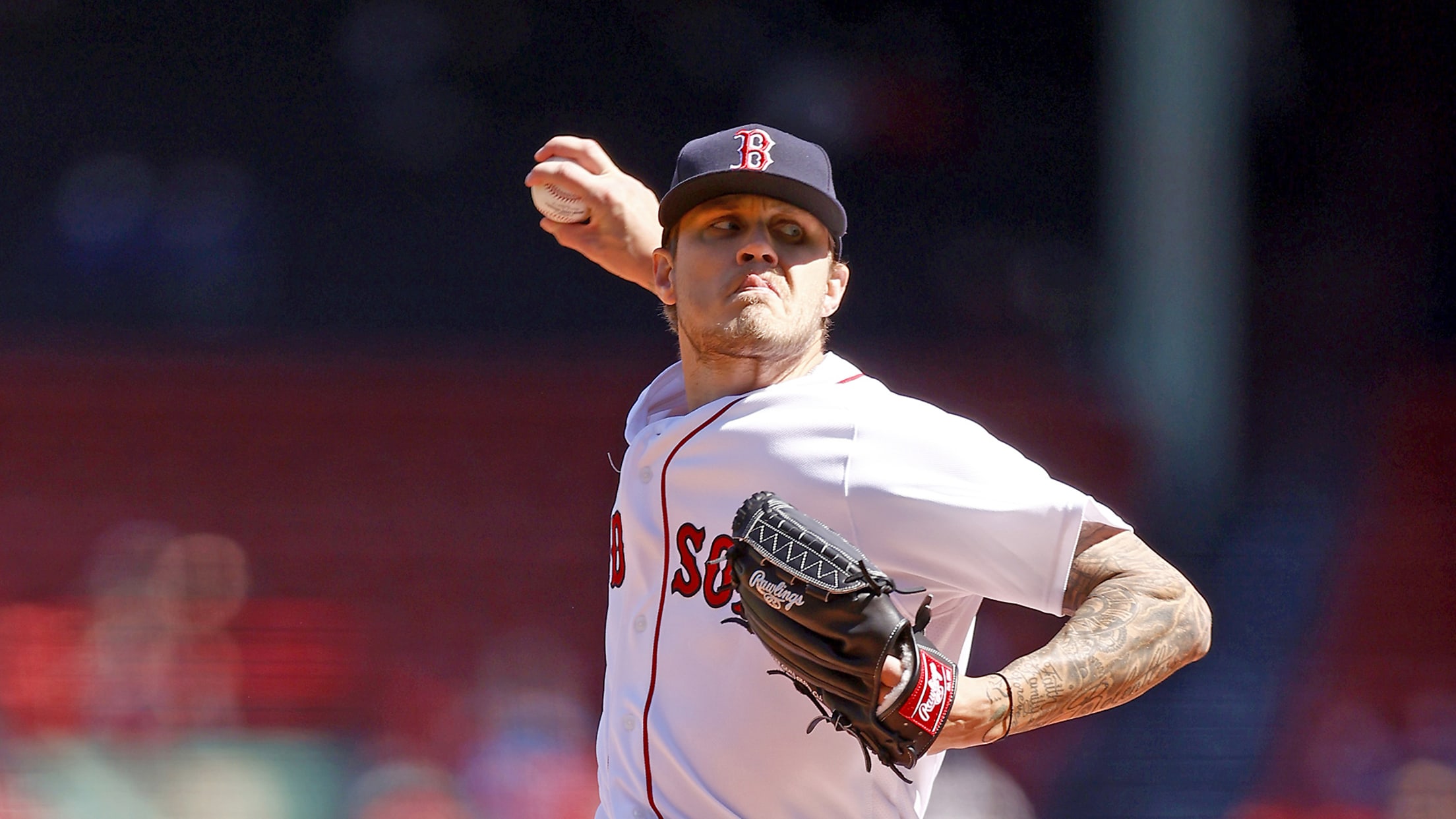 NEW YORK -- Jarren Duran isn't the only big-name Red Sox prospect who joined the club for this weekend's series in New York. Righty Tanner Houck -- the club's No. 6 prospect, per MLB Pipeline -- will also be activated for the latest series between the longtime rivals. With Thursday's
Duran callup, rivalry matchup postponed
Prospect set to make debut at Yankee Stadium; Thurs. game called off due to COVID concerns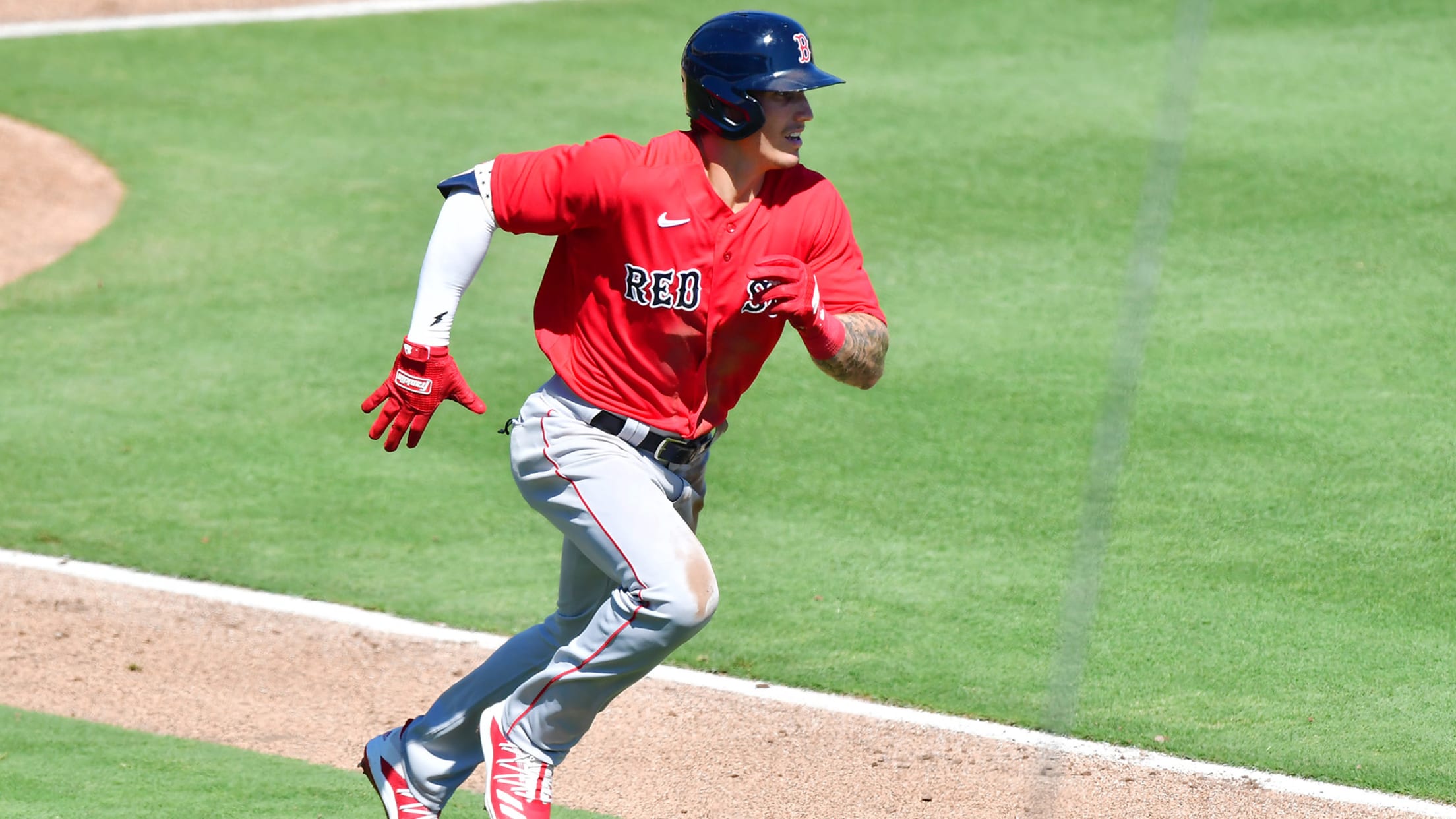 NEW YORK -- Jarren Duran, the prized prospect who was set to make his debut for the Red Sox on Thursday night at Yankee Stadium with his family and friends on hand from the West Coast, will have to wait at least one more day. More than two hours before
Sox pick lone utility man McElveny in Draft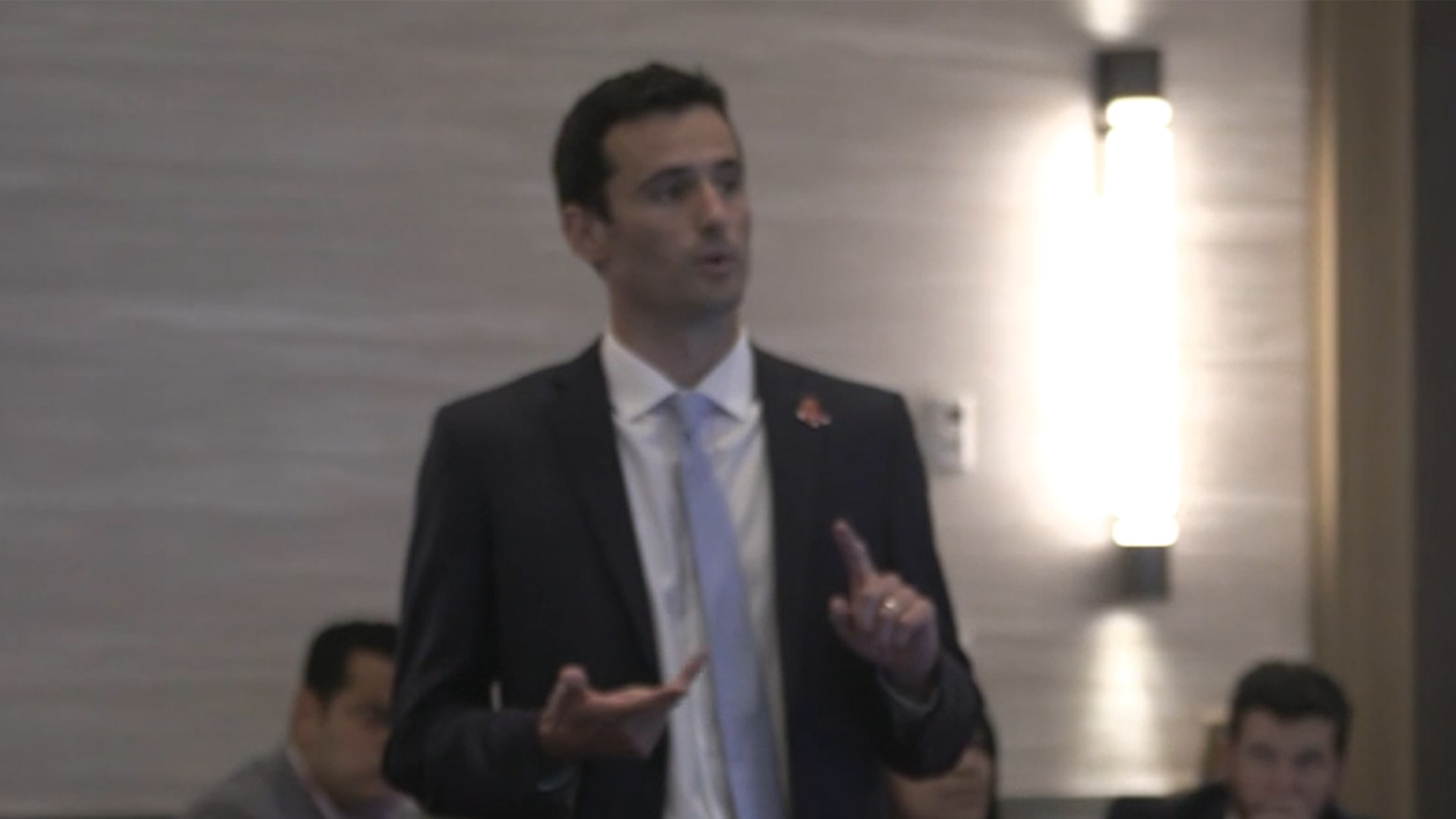 Of the 612 players selected in the 2021 MLB Draft over the past three days, the only one who was taken at the position of utility was Daniel McElveny -- the sixth-round selection of the Red Sox. It is a unique way to designate a draftee, as most are picked
Mayer: It's 'super special' to be Sox's top pick
No. 4 overall pick in Denver with Bogaerts, Martinez, Devers for ASG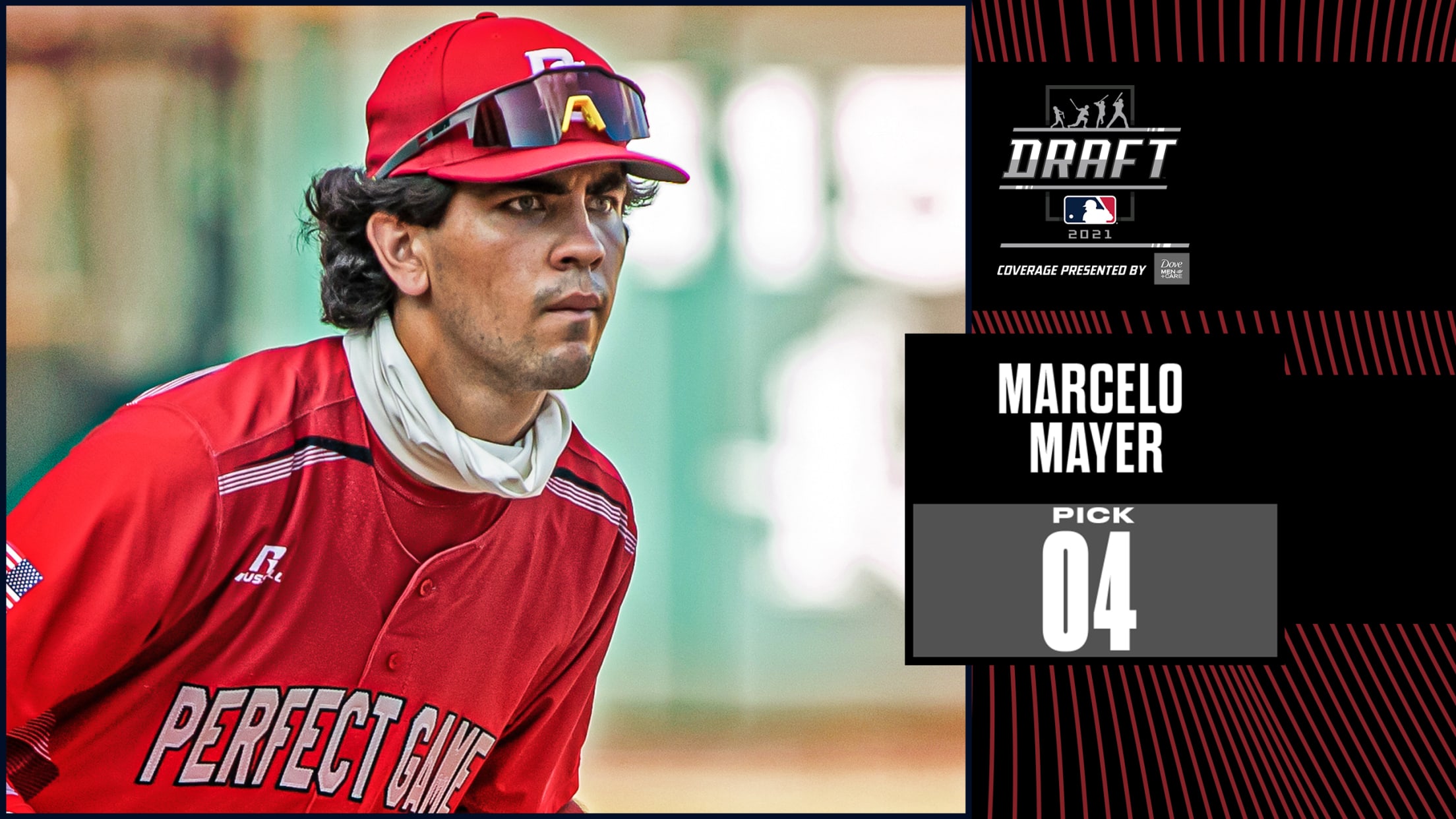 A day after being selected fourth overall in the 2021 MLB Draft by the Red Sox, shortstop Marcelo Mayer felt like he was living a dream. Mayer flew to Denver on Monday to take part in All-Star festivities and was wearing a home Red Sox uniform on the grounds of
OF Fabian highlights Sox's Day 2 Draft haul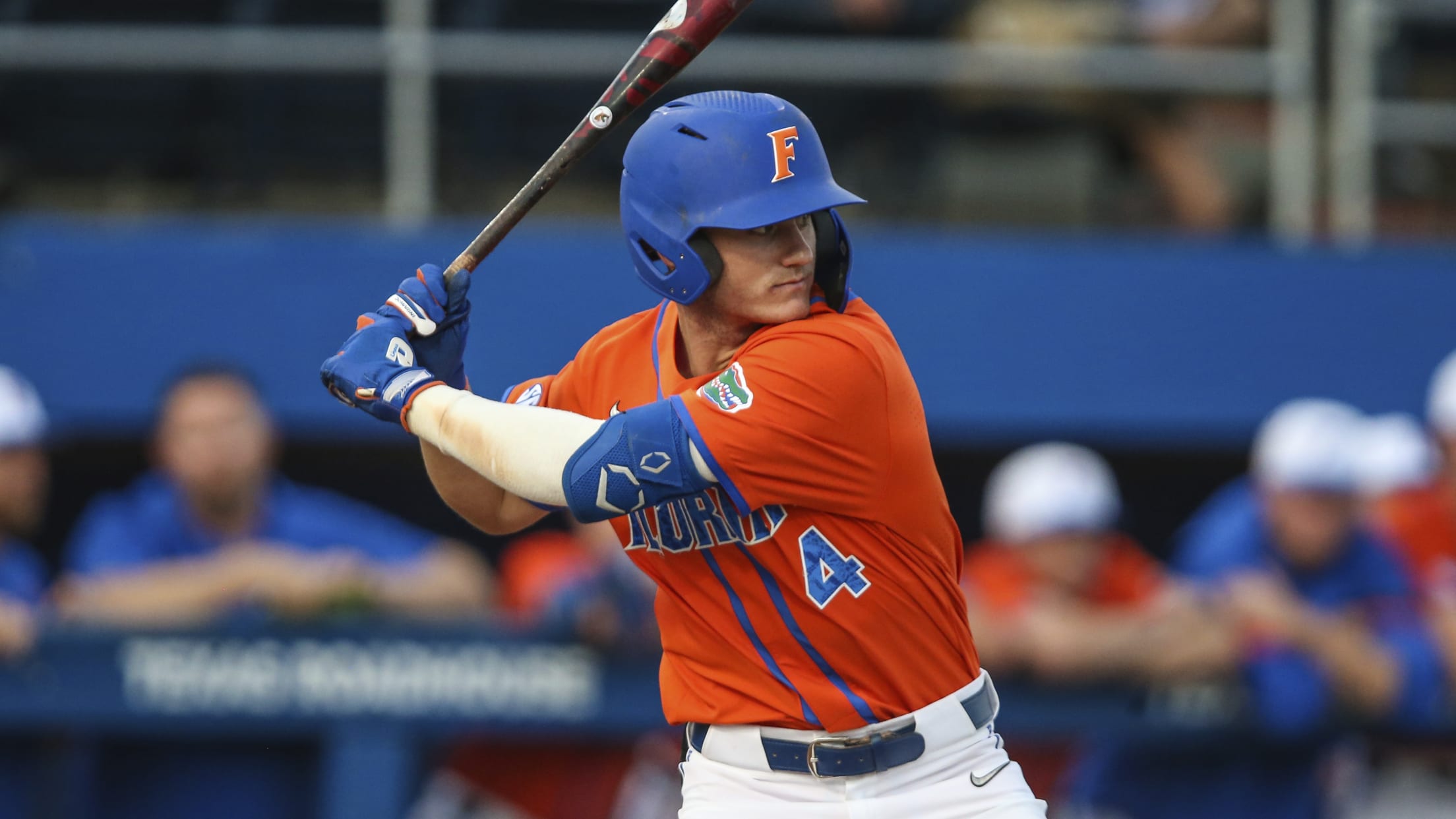 After picking shortstop Marcelo Mayer -- the No. 1-ranked prospect in the Draft -- with the No. 4 overall pick on Day 1, the Red Sox kicked off Day 2 of the Draft on Monday by selecting two Florida Gators between Rounds 2 (Jud Fabian) and 5 (Nathan Hickey).
Draft preview: Sox's highest pick since '67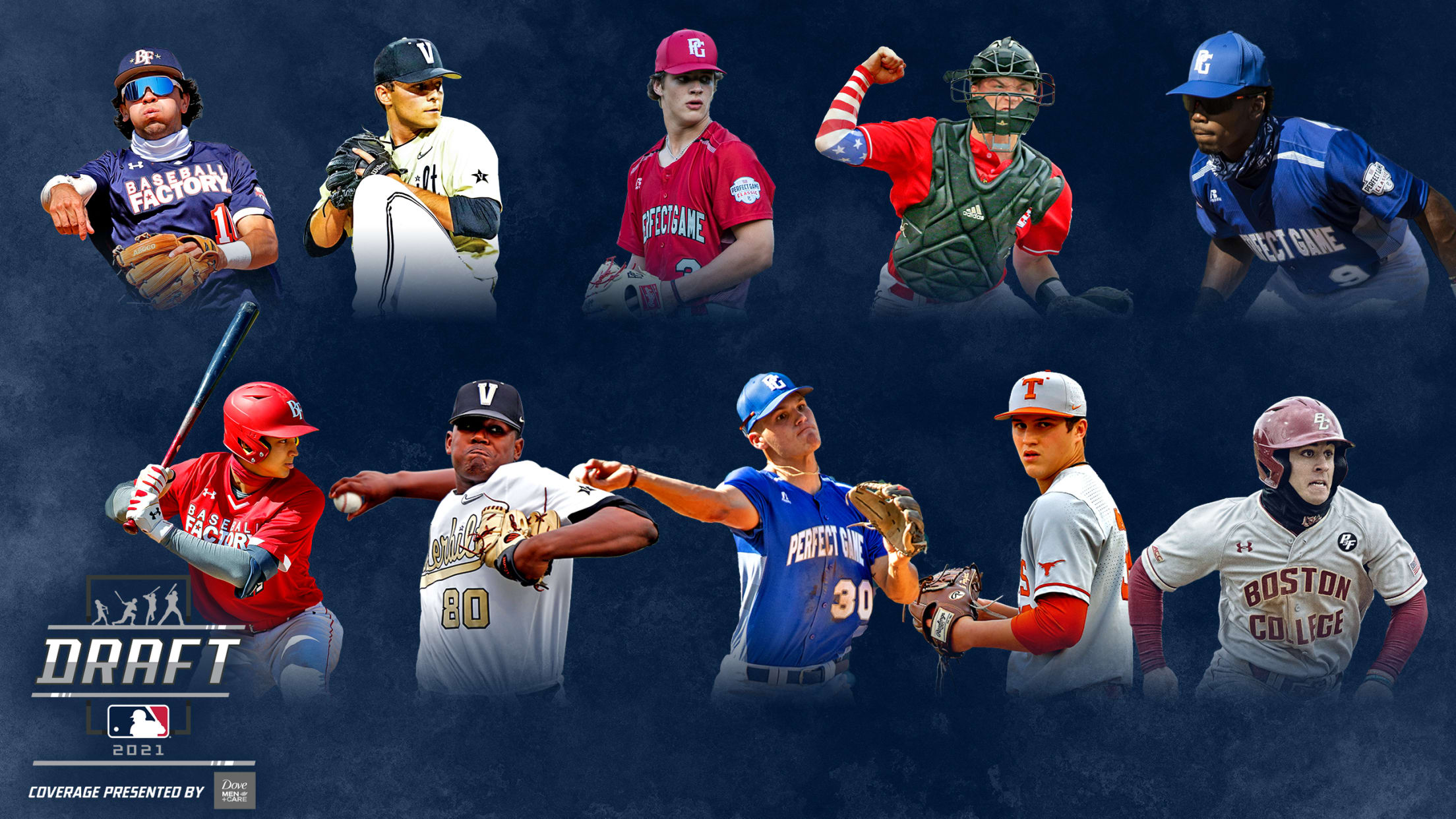 BOSTON -- The excitement for the Red Sox of getting their highest first-round selection in the MLB Draft (No. 4 overall) since 1967 is tempered slightly by the memory of what it took (a last-place finish in 2020) to get there. But the Red Sox plan on using this rare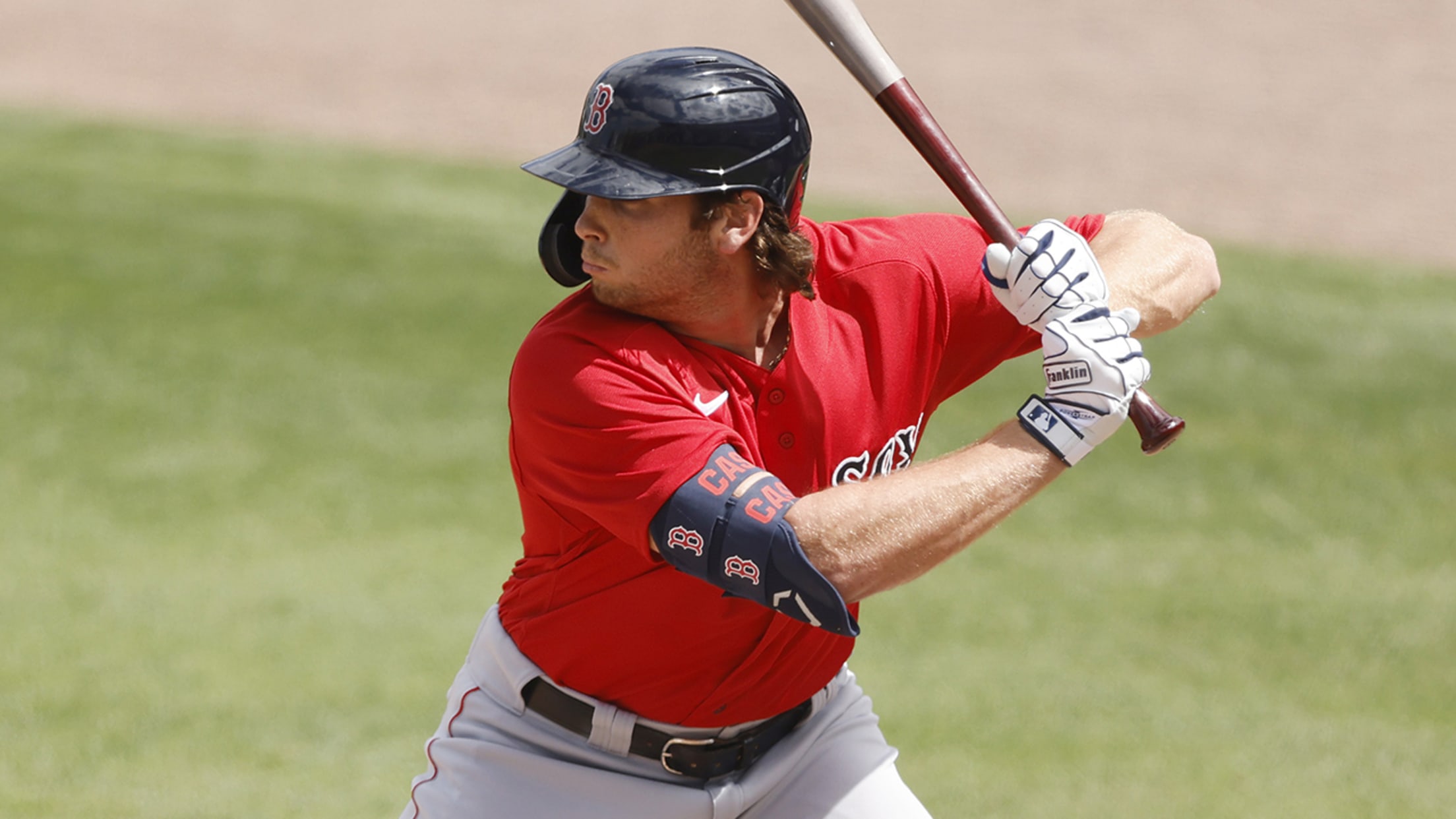 Triston Casas isn't just one of the biggest prospects in the game, but he's also one of the best. He's cruised up the rankings over the past year, and now finds himself as the top-ranked prospect in the Red Sox organization and the No. 30 overall prospect in baseball. Here's
Notes: Duran homers again; Wong on callup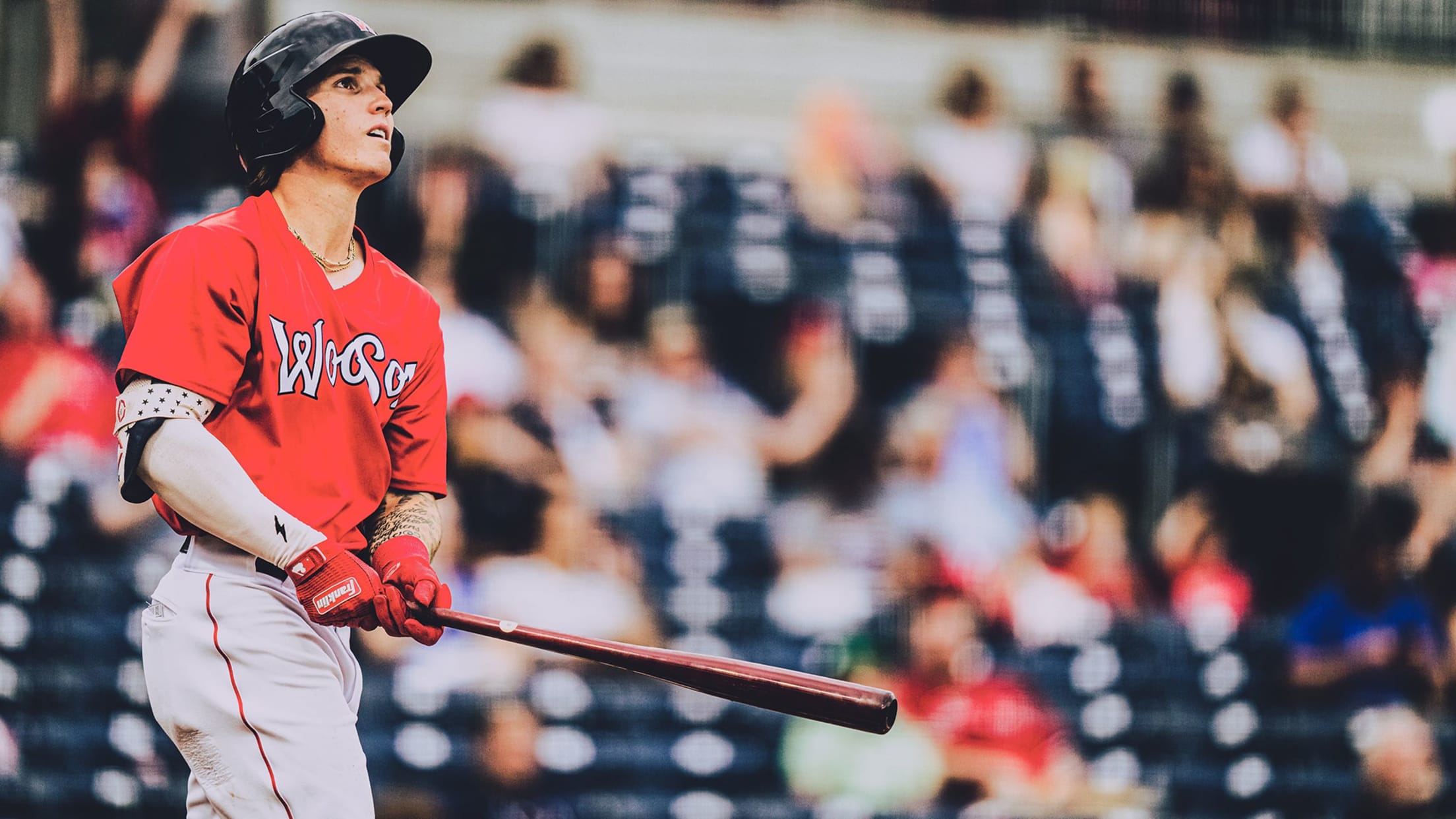 Rays phenom Wander Franco made his presence felt in his much-anticipated Major League debut on Tuesday, when he belted a game-tying, three-run homer against Eduardo Rodriguez at Tropicana Field. Though center fielder Jarren Duran doesn't have the same national appeal at this stage as Franco, Red Sox fans are still
Downs and Duran power up for WooSox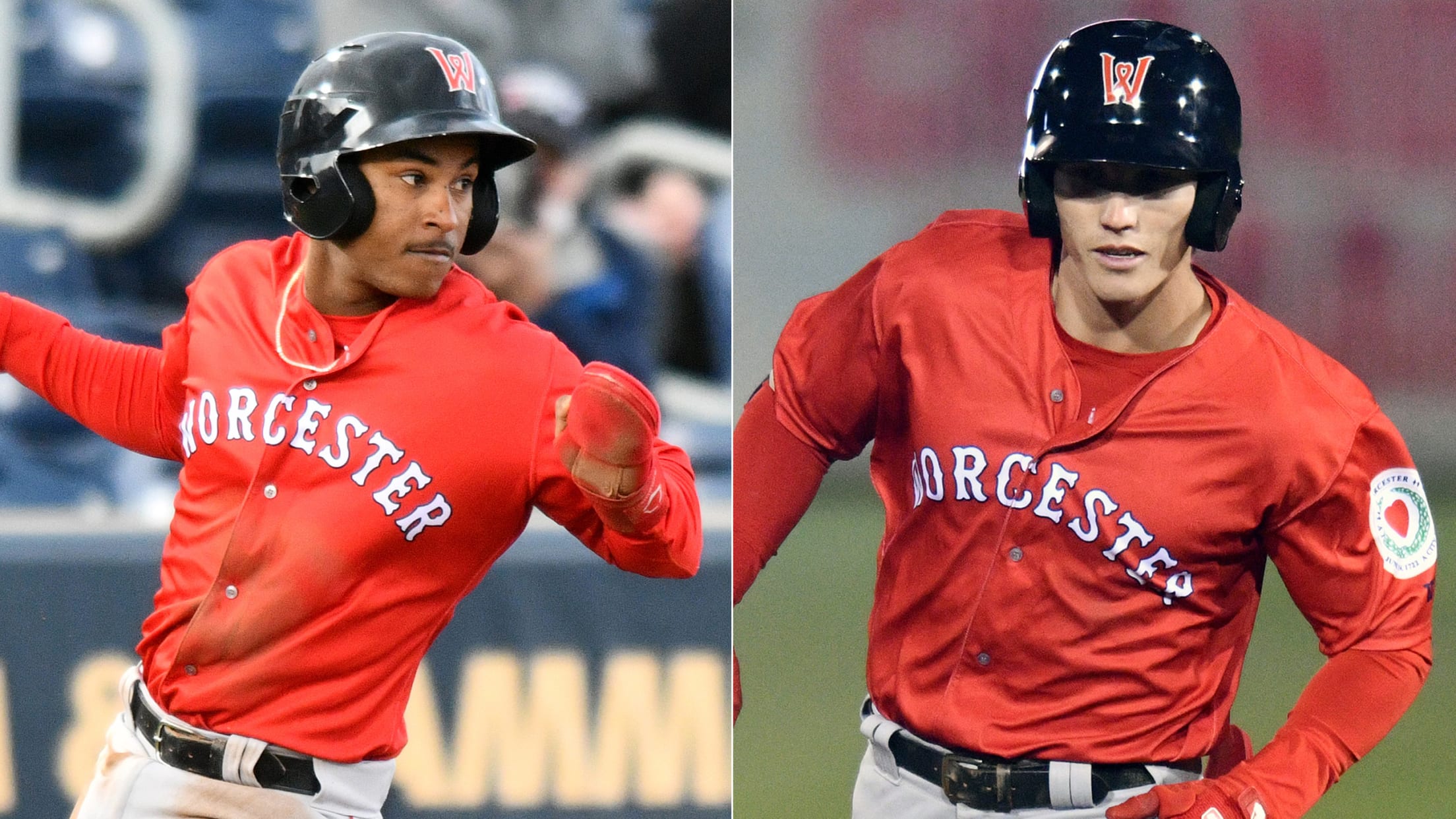 Twenty-one days had passed since the last time Jeter Downs found the seats. However, the second-ranked Red Sox prospect made up for lost time on Sunday.
Bloom analyzes haul from Benintendi deal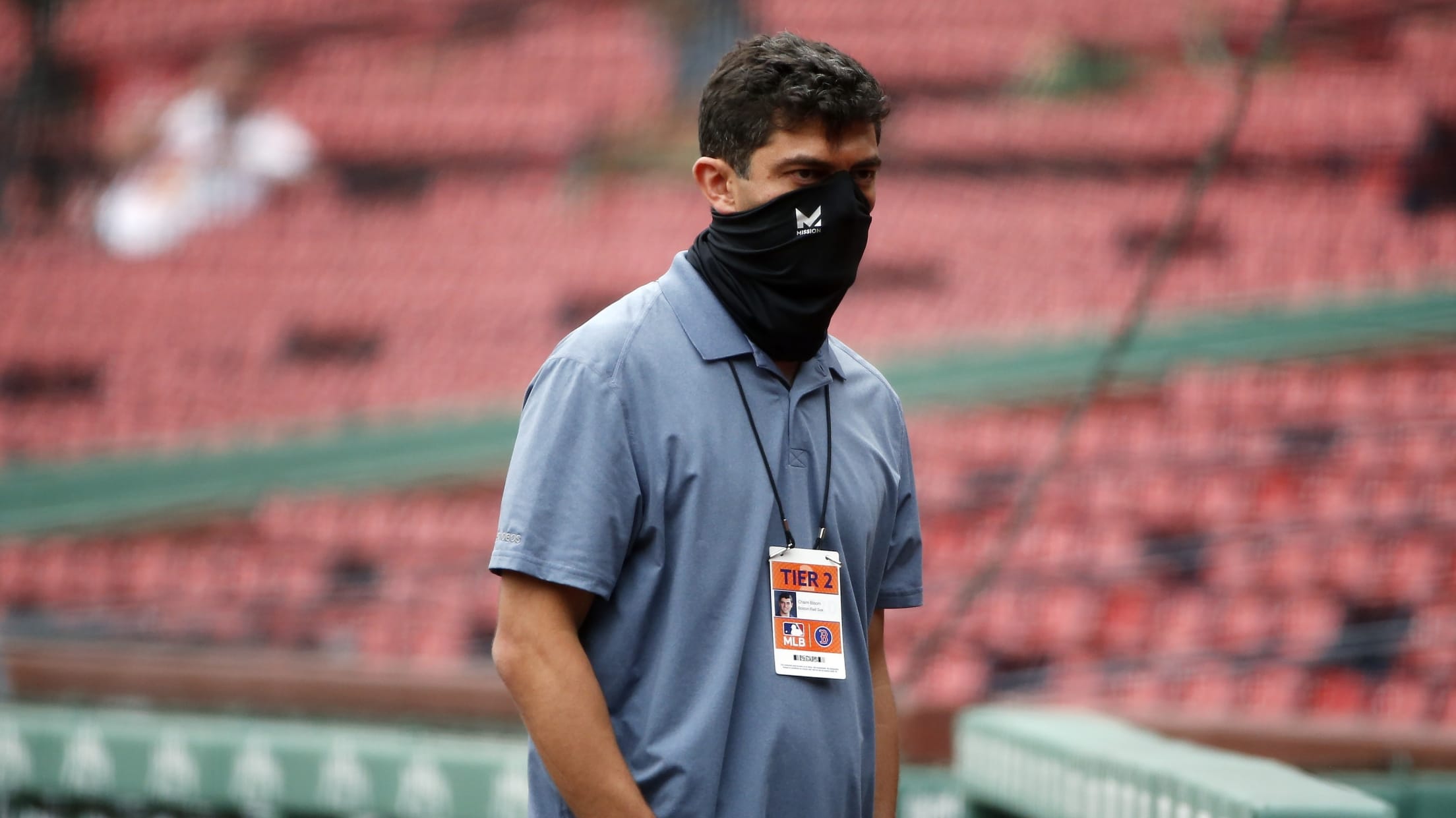 The February trade that sent away Andrew Benintendi from the Red Sox might feel like ages ago, but it was only wrapped up this past week. With Boston's return now complete, the deal offers a glimpse into the organization's philosophy of balancing present and future value. Fostering that balance means