Red Sox instructional league prospect report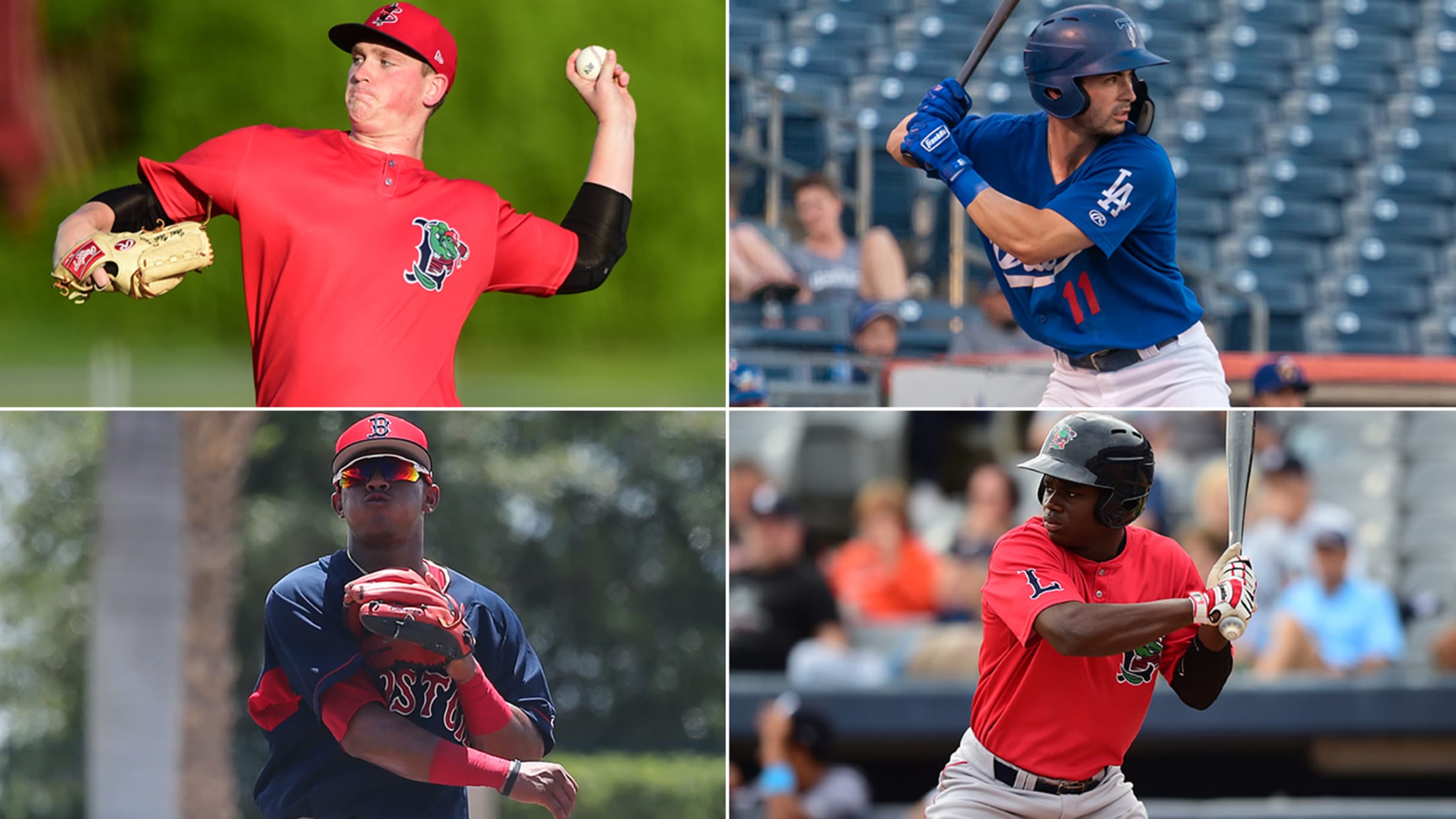 After the completion of the regular season and alternate training sites, most player development staffs have turned their attention to instructional league play. In the past, instructional leagues have been populated by new draftees, recent international signings and players at the bottom rungs of their organizational ladder. This year, in
Red Sox prospect report from alternate camp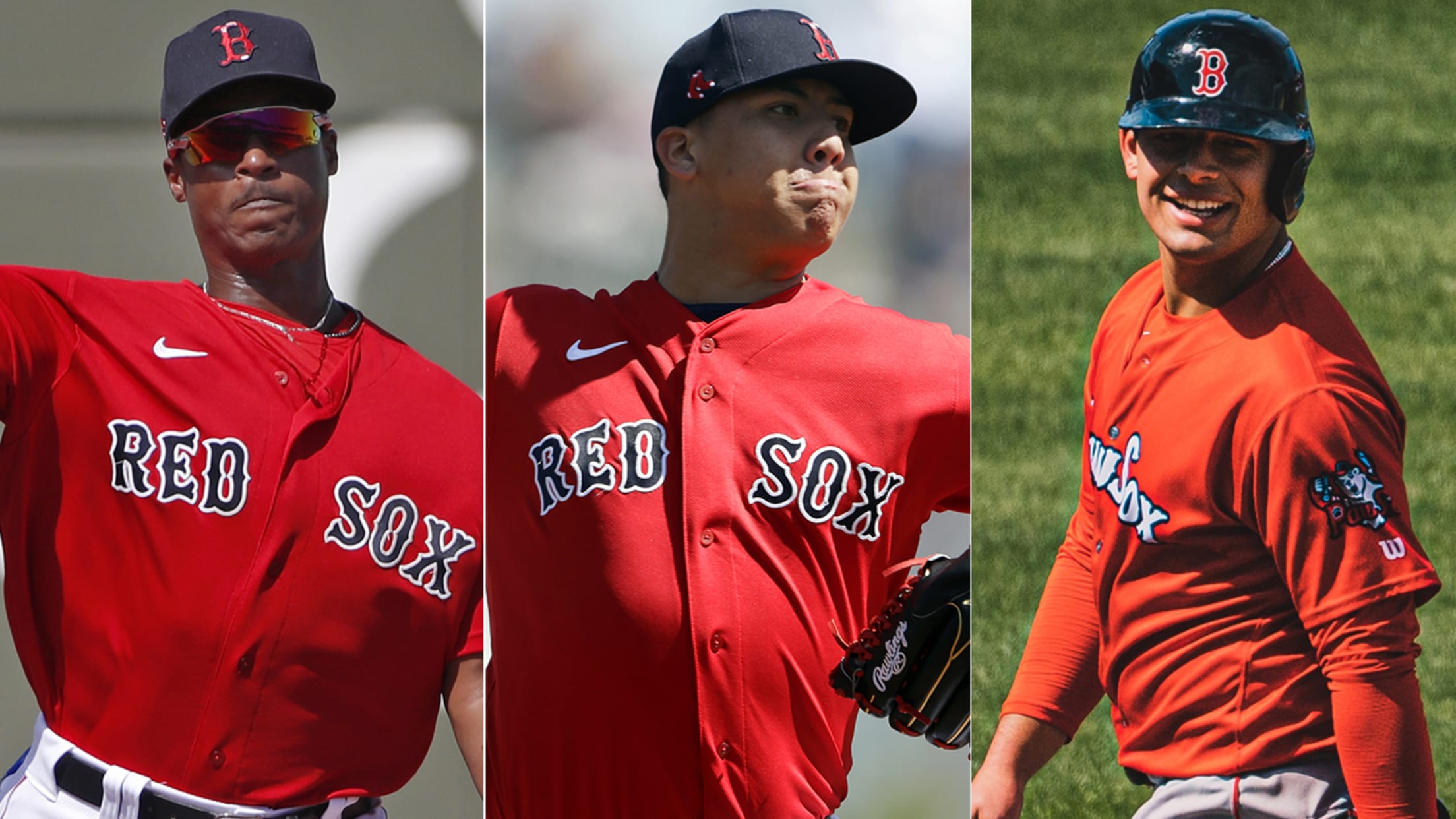 With alternate camps coming to an end, MLB Pipeline is recapping the development highlights for the prospects involved for each organization. Top position prospect: Jeter Downs, SS/2B (No. 1 on Red Sox Top 30) After acquiring Downs in the Mookie Betts trade with the Dodgers in February, the Red Sox
Out of place at 18? Not the Sox first-rounder
Boston expects E-Rod for 2021 season; update on Arroyo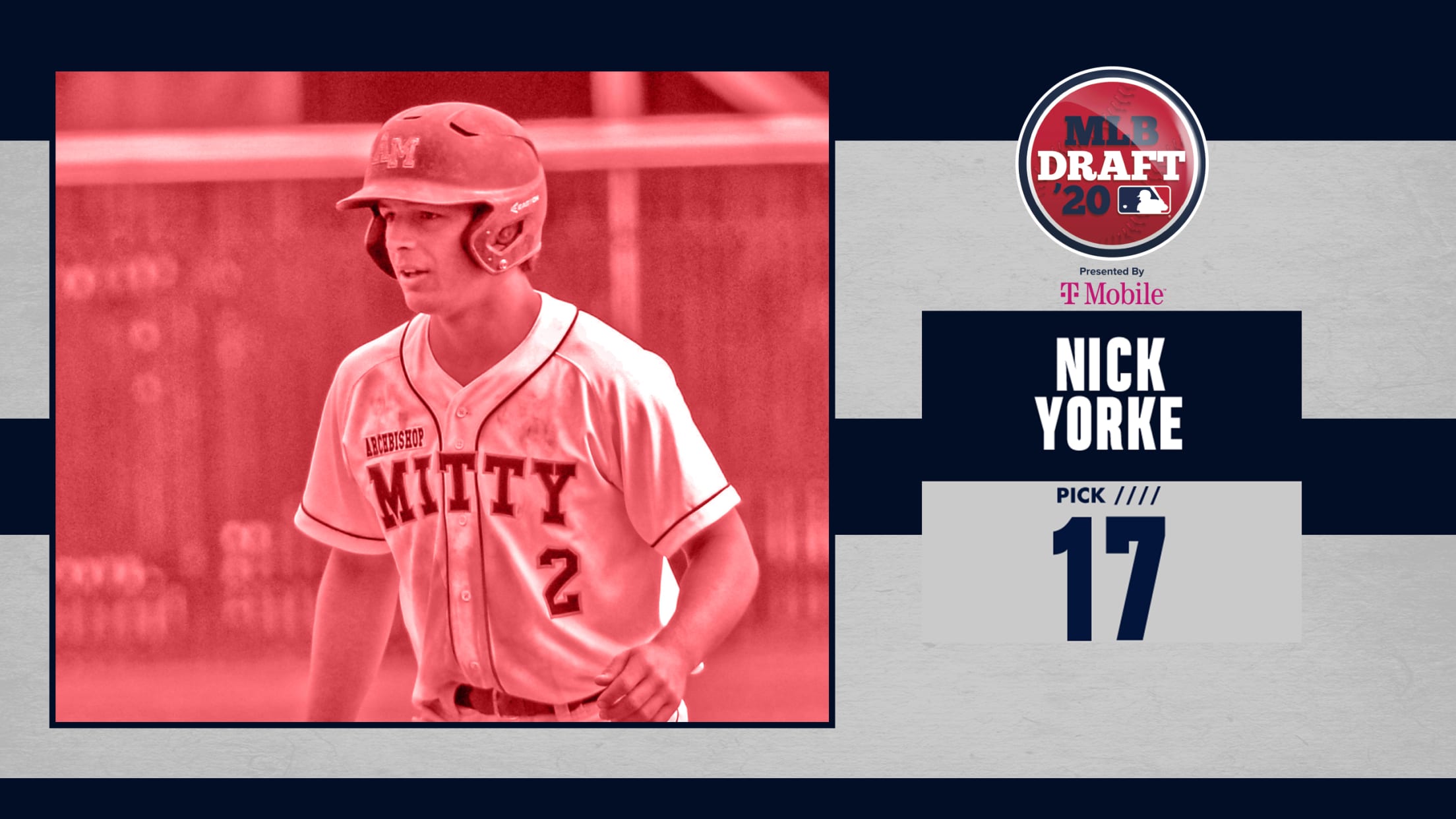 BOSTON -- At 18 years old, just a few months removed from graduating high school, Nick Yorke should be a boy amongst men at the Red Sox' alternate training site at McCoy Stadium in Pawtucket, R.I. Instead, Boston's first-round pick in this year's MLB Draft -- and now No. 11
Prospect Houck to make MLB debut vs. Fish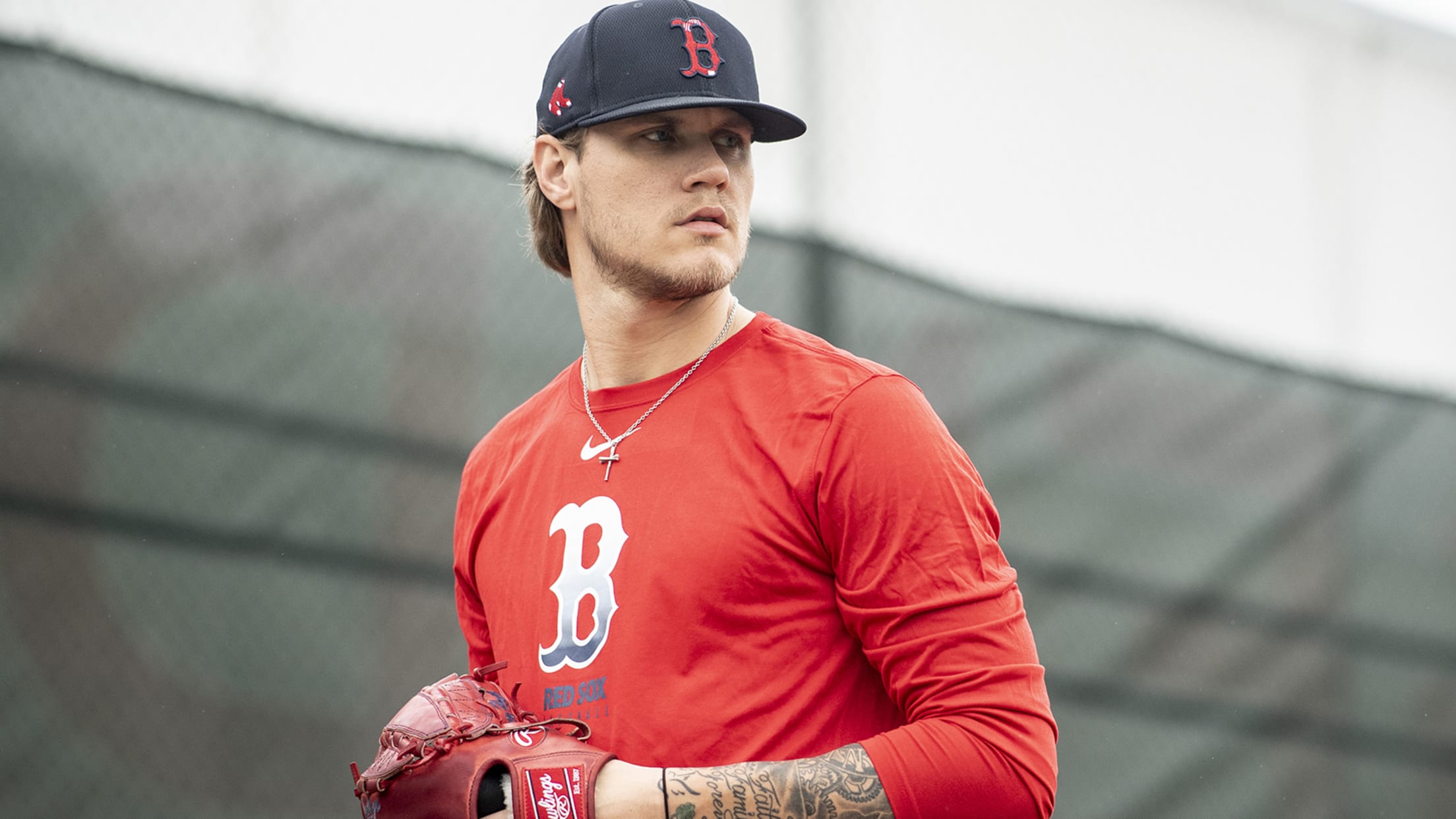 The Red Sox have brought some spice to Tuesday's opener of a three-game series in Miami by announcing that Tanner Houck, the club's No. 10 prospect as ranked by MLB Pipeline, will make the start. For the 24-year-old righty, Boston's first-round pick in the 2017 Draft, it will be his
No. 2 prospect Casas making most of '20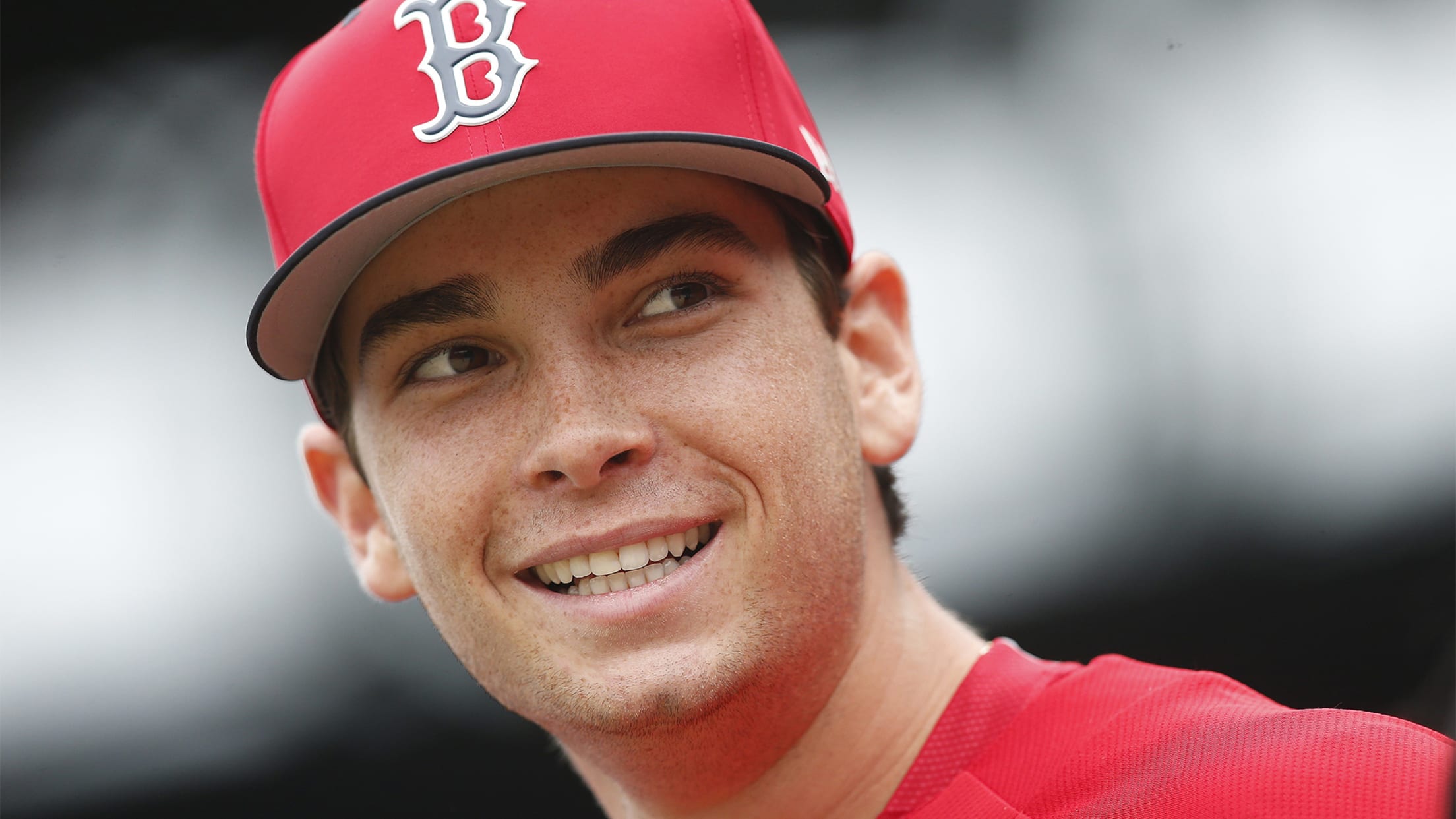 BOSTON -- A Minor League season would have been nice for No. 2 Red Sox prospect (per MLB Pipeline) Triston Casas, but he wonders if he might be gaining more from the alternative. Though Casas wasn't added to the 60-man player pool originally, he did get the call to the
Welcome to the bigs: Dalbec HRs in debut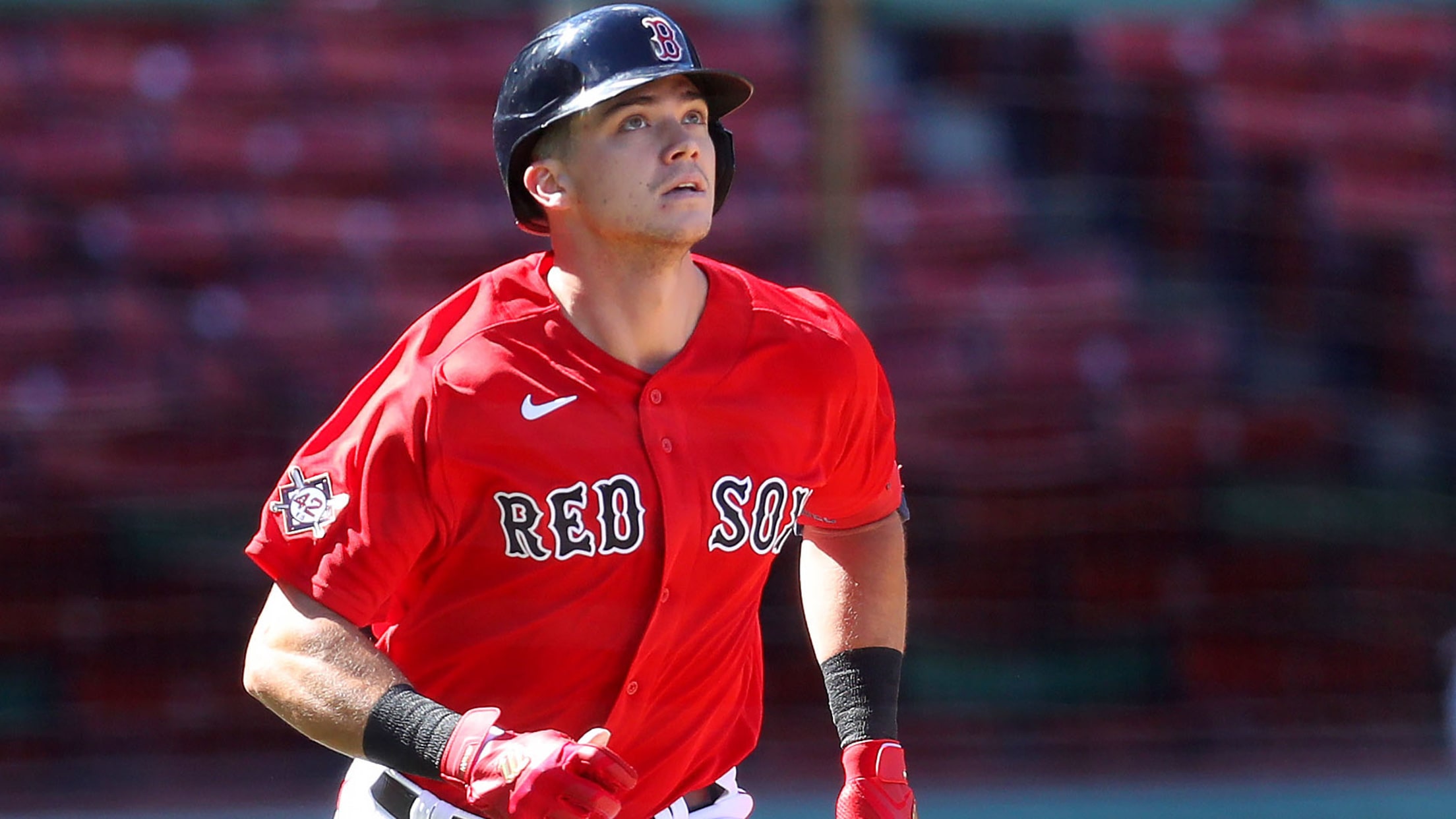 BOSTON -- Before the emotion-filled moment of hitting his first Major League homer could come for Red Sox prospect Bobby Dalbec, he first needed to put the pedal to the metal and get to Fenway Park. It was a wild Sunday for Boston's No. 3 ranked prospect (per MLB Pipeline),
Sox get 2 prospects for Moreland from SD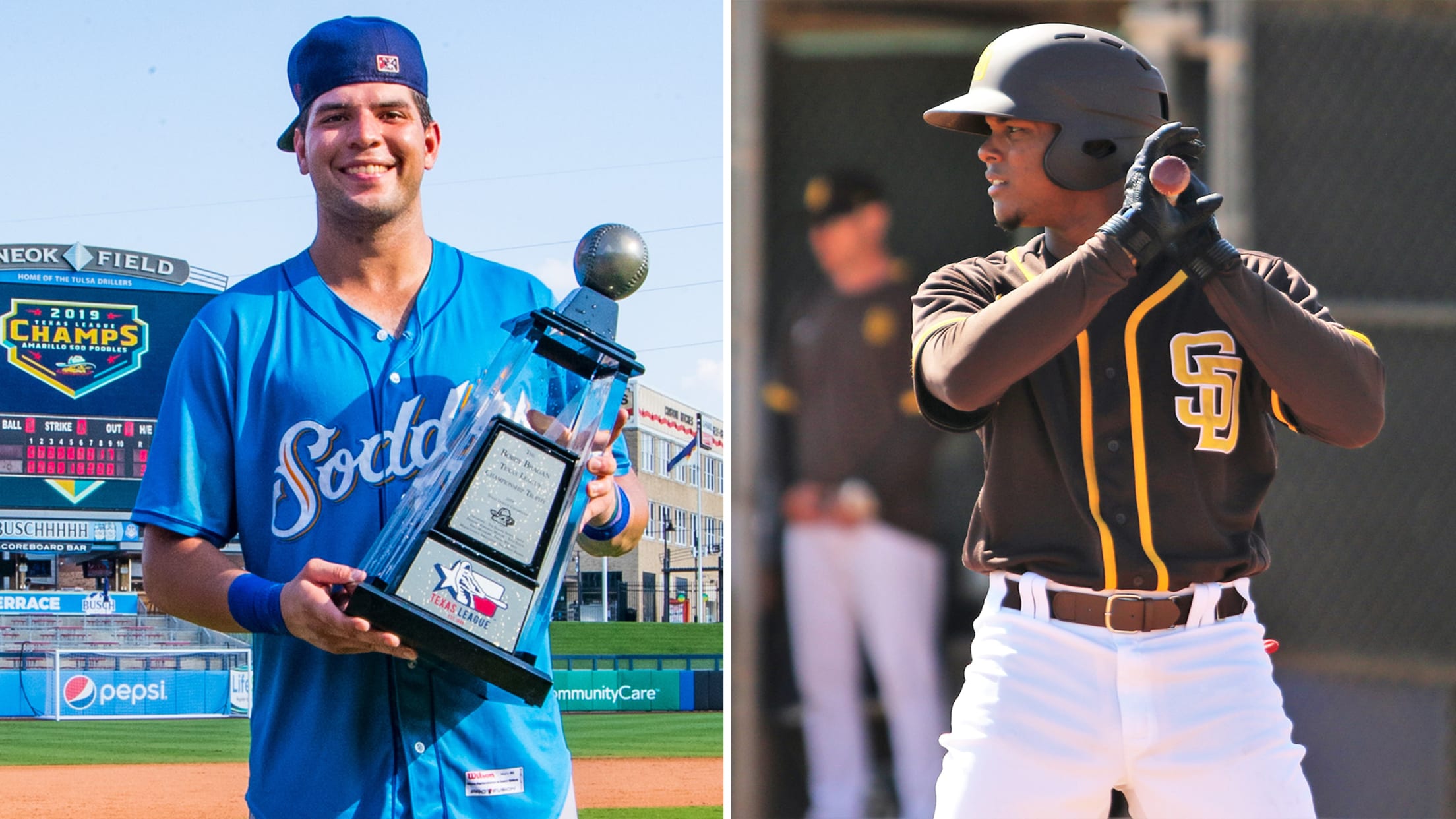 BOSTON -- The Red Sox on Sunday morning continued their quest to acquire talent for the future when they traded veteran leader and red-hot first baseman Mitch Moreland to the Padres for two prospects -- infielder Hudson Potts and outfielder Jeisson Rosario. At the time of the deal, the power-hitting
Young arms suggest bright future for Boston
Red Sox prospects making strides at team's alternate training site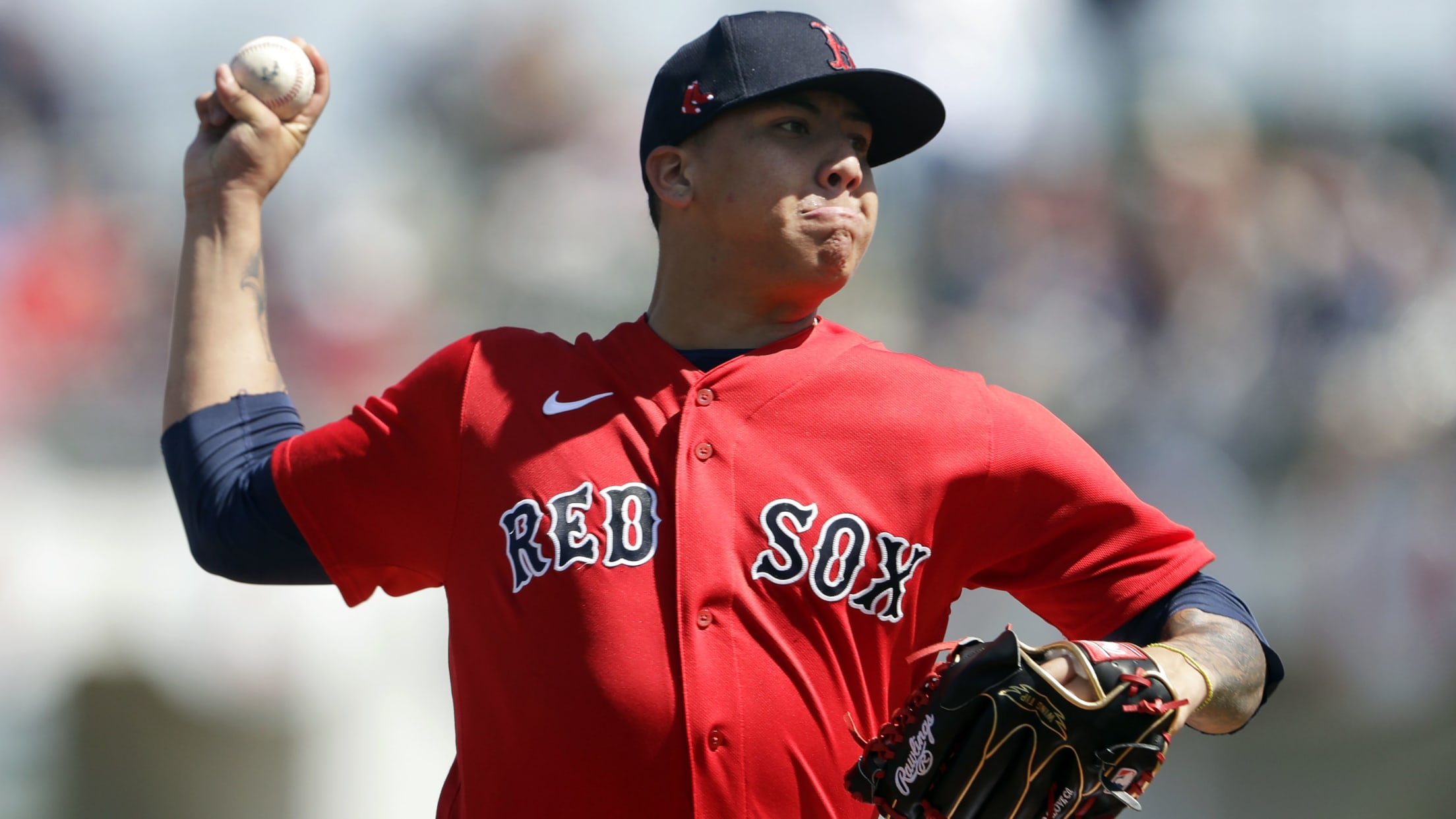 While pitching shortcomings at the big league level have been the unfortunate storyline of the season for the Red Sox, there are a lot of encouraging developments taking place at the alternate training site in Pawtucket, R.I. That is where three of the most promising arms in the farm system
Red Sox add No. 2 prospect Casas to pool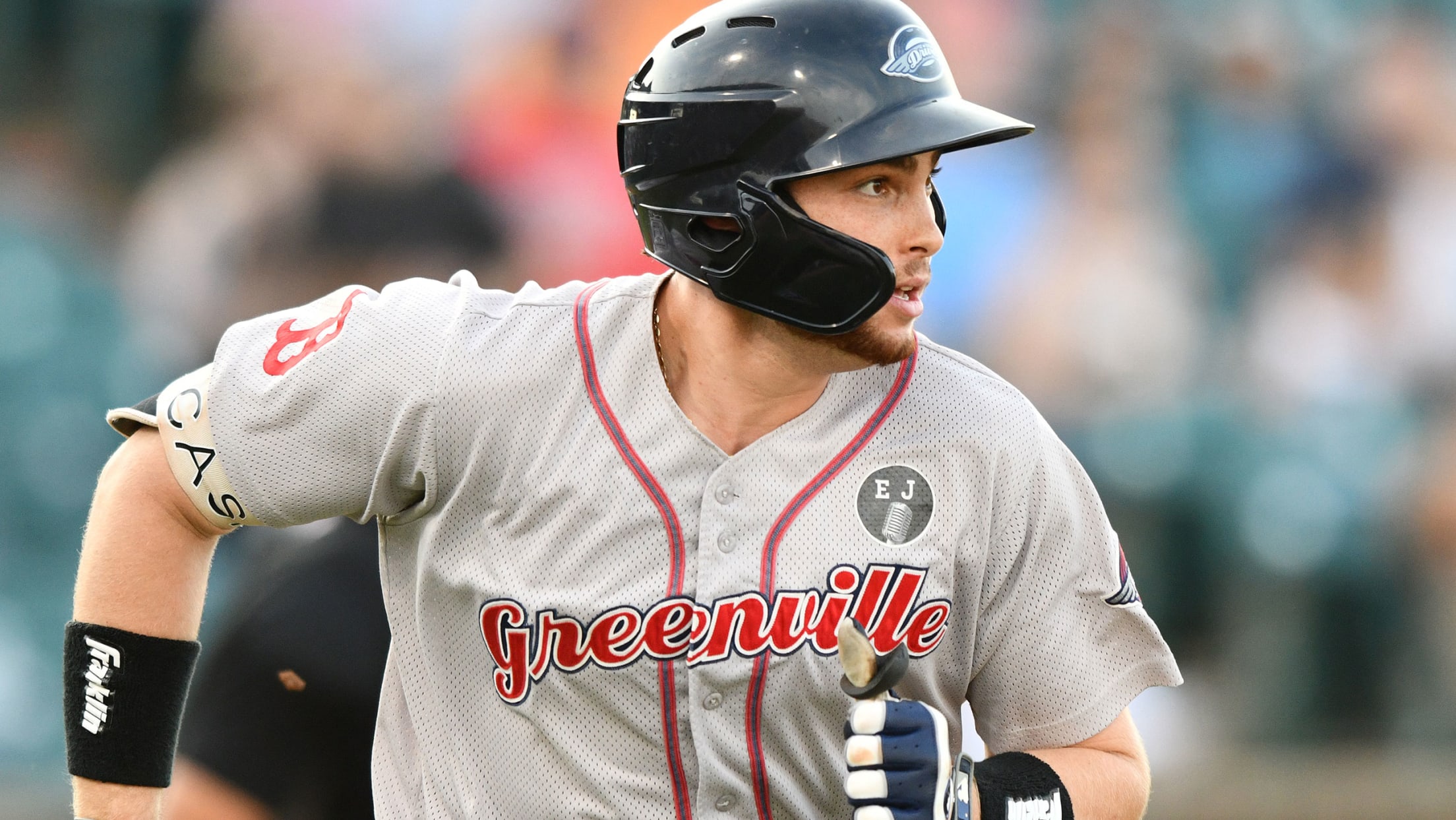 The Red Sox added some major thump to their player pool on Thursday, when they announced that first baseman/third baseman Triston Casas will be reporting to the alternate training site in Pawtucket, R.I. Casas, Boston's first-round pick in the 2018 MLB Draft, is the club's No. 2 prospect, according to
Notes: Downs in alt. site: 'I want to get better'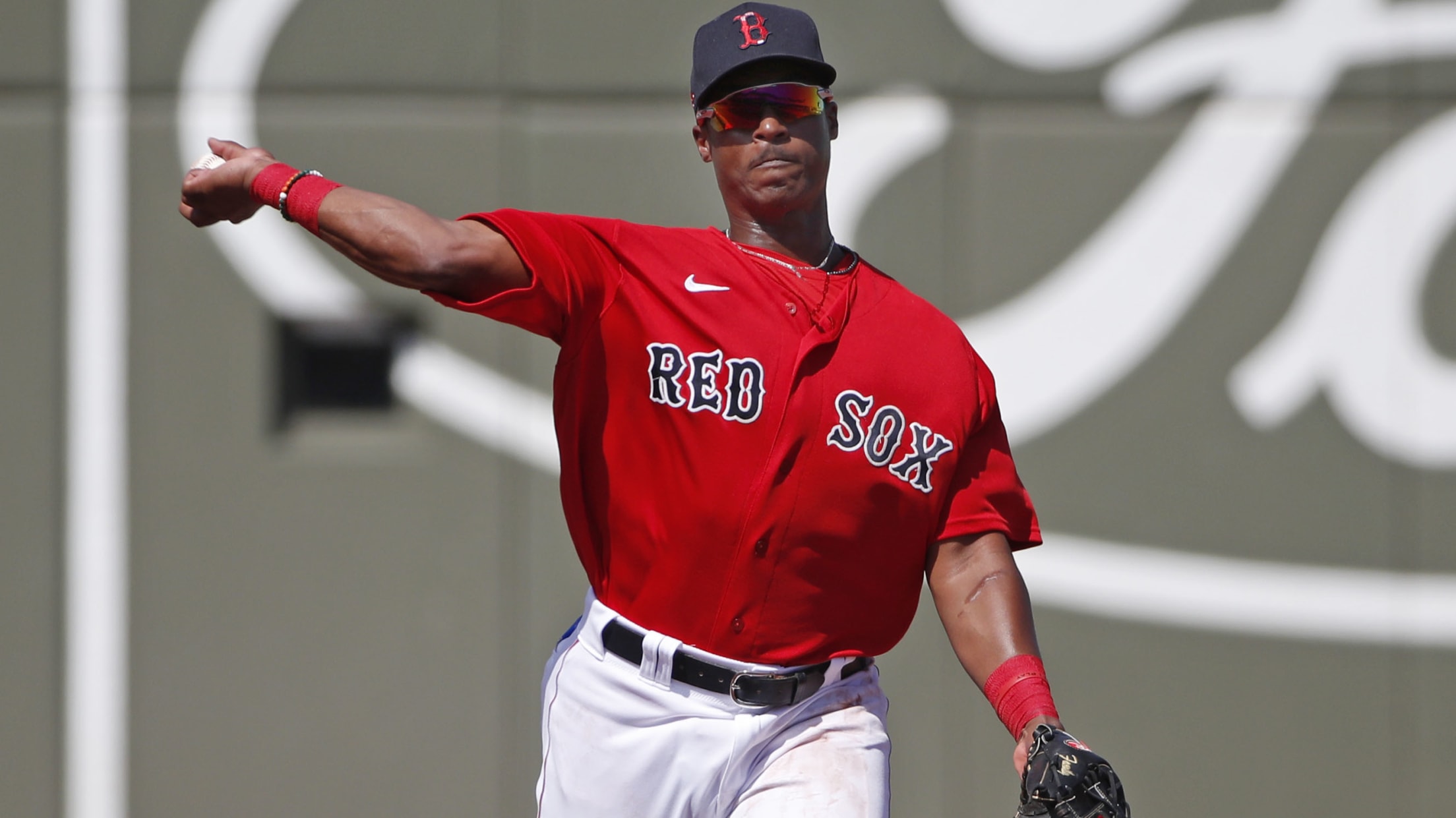 BOSTON -- For Jeter Downs -- MLB's No. 48 prospect and Boston's No. 1 per MLB Pipeline -- this season was supposed to be the one in which he would effectively showcase his skills in the Minor Leagues to the point where he'd get his chance with Boston in 2021.
Prospect Duran impresses in Fenway debut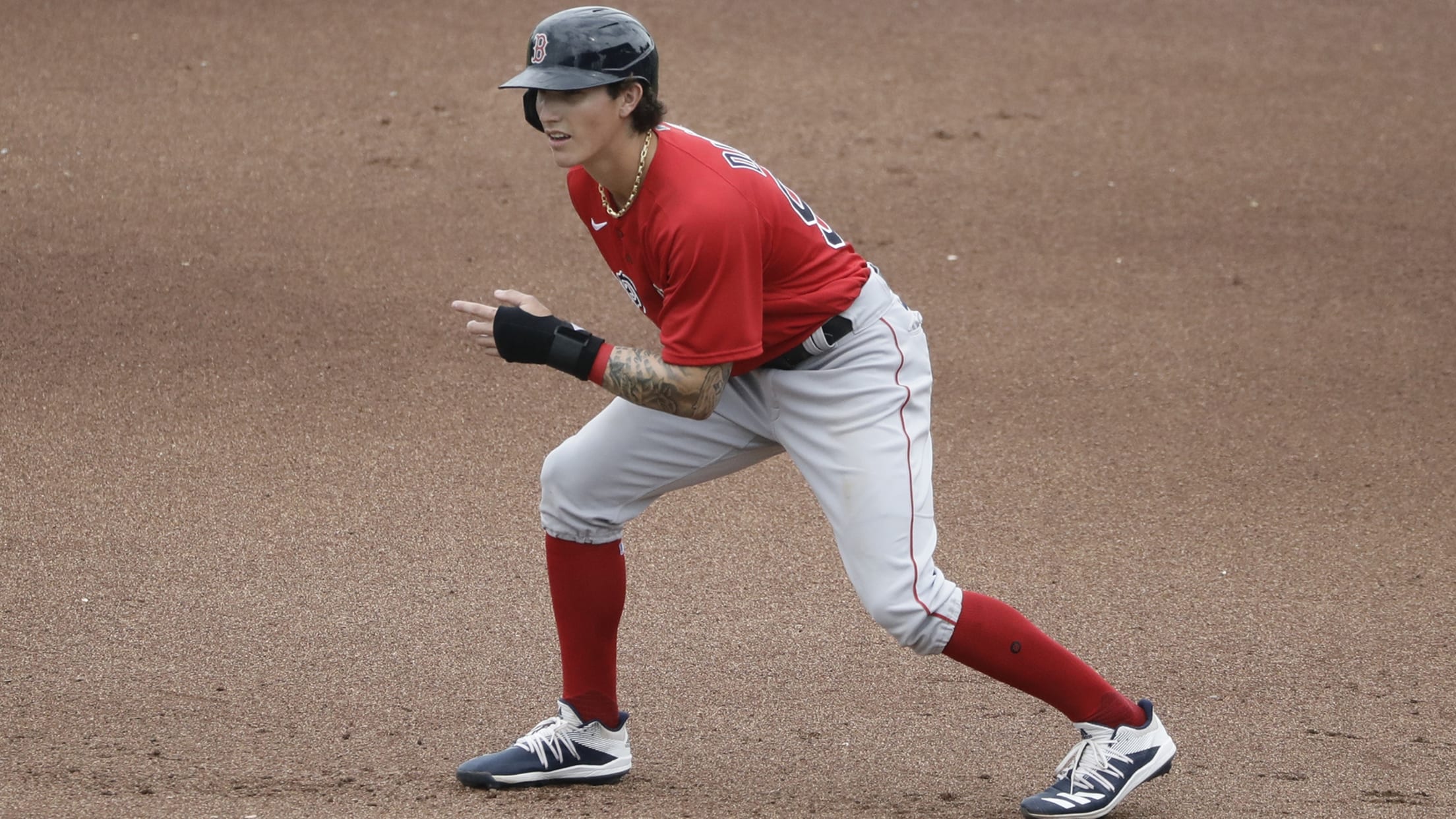 BOSTON -- How fast will speedy Red Sox prospect Jarren Duran adapt to the challenge of playing center field at Fenway Park? Judging by the way Duran roamed it in Monday night's intrasquad game, he will probably pick it up about as fast as he runs the bases. Duran, Boston's
Notes: Arauz's big fly; Hall's sharp outing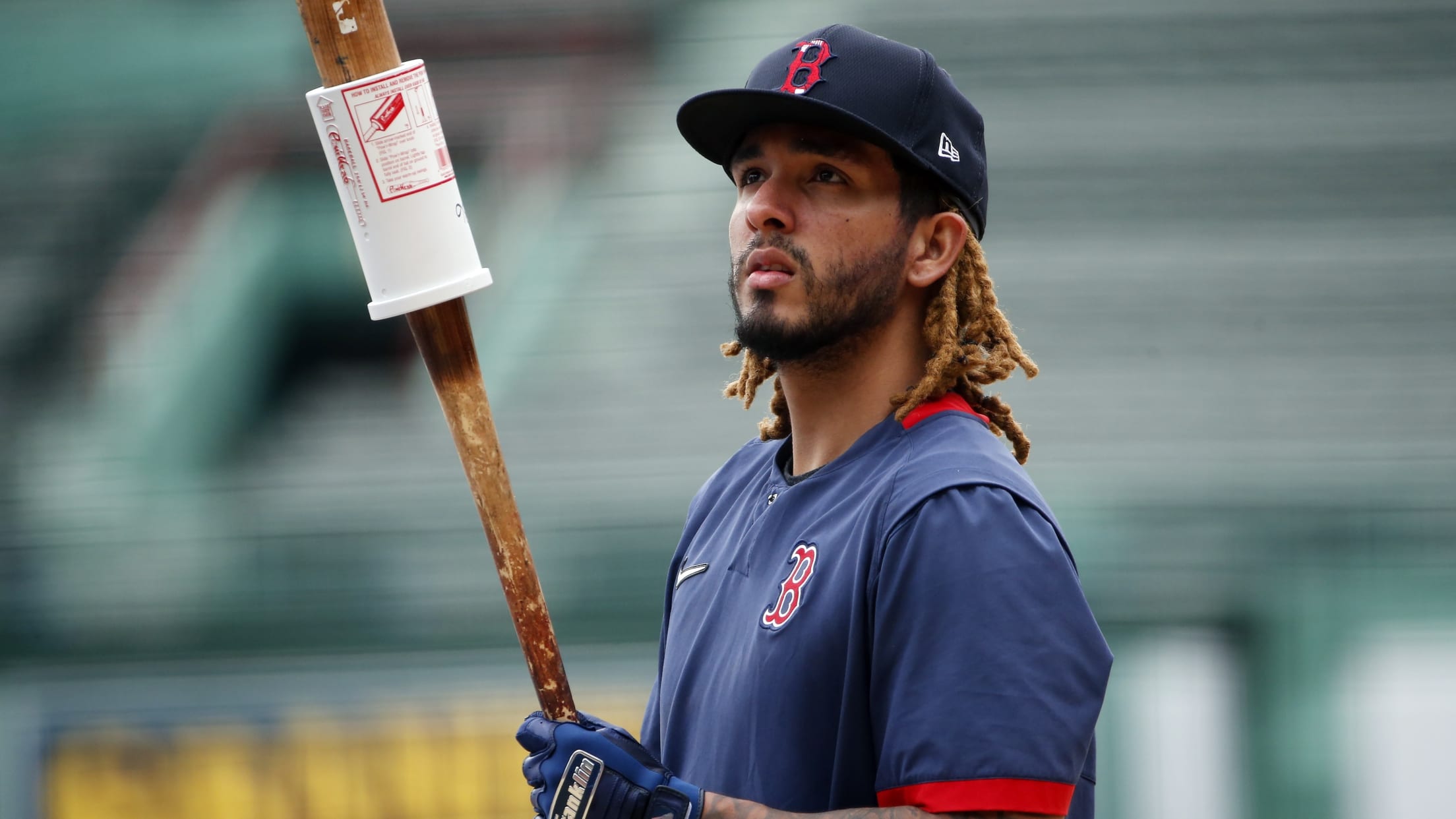 Jonathan Arauz continued to make his push for a spot on the Red Sox roster, catching everybody's attention with one big swing Saturday night. The Rule 5 pick clubbed a two-out, two-run walk-off home run against Zack Godley, the only runs scored in Boston's four-inning intrasquad game at Fenway Park.
Red Sox sign 4th-round pick Wu-Yelland
BOSTON -- The Red Sox on Wednesday signed left-handed pitcher Jeremy Wu-Yelland, the club's fourth-round selection (118th overall) in this year's Draft. Though it was a shortened season due to the coronavirus pandemic, Wu-Yelland made his presence felt, particularly in a March 1 outing against perennial powerhouse Vanderbilt when he
Notes: Dalbec cleared; second-base battle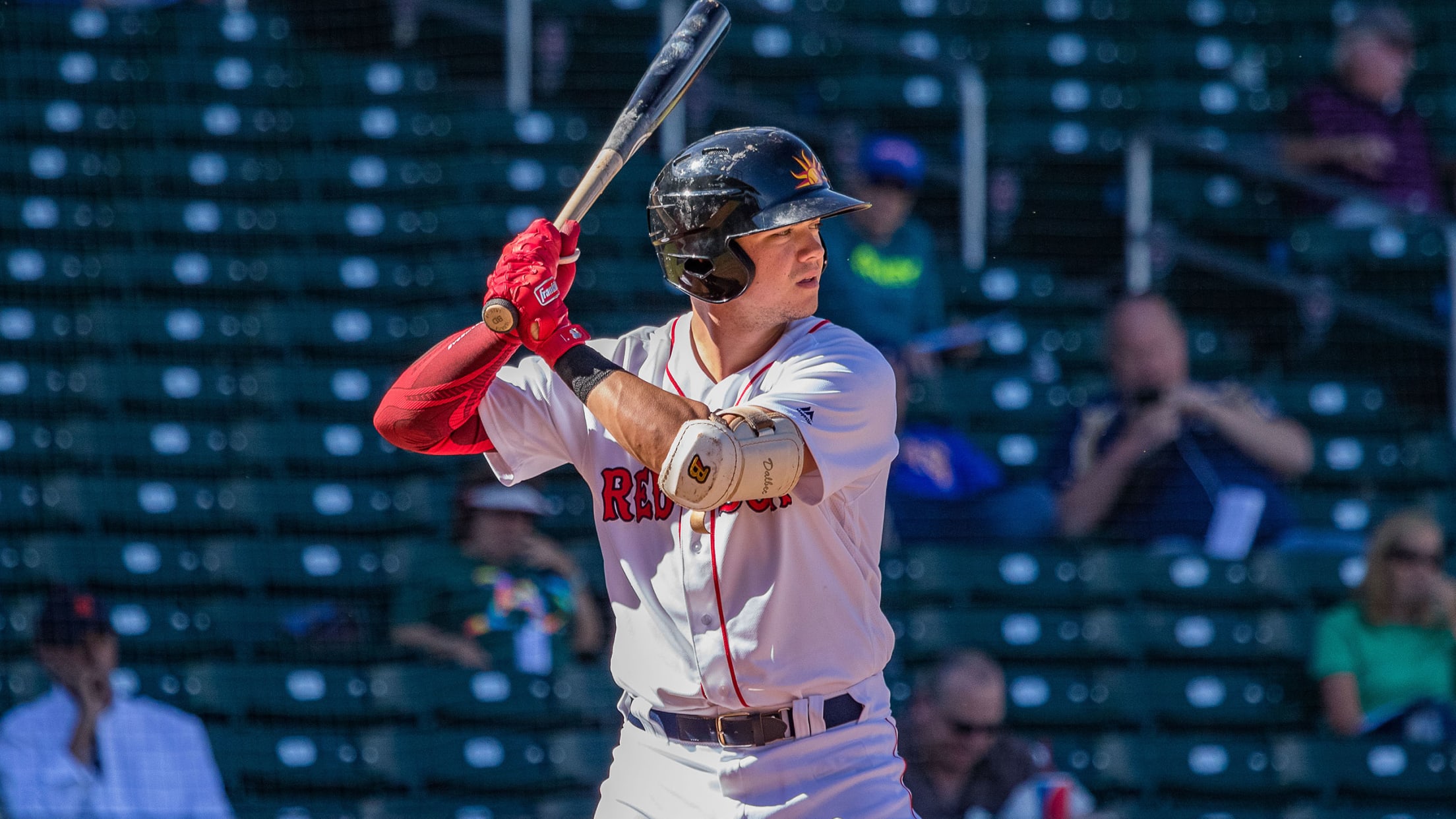 BOSTON -- The Red Sox got some good news on the health front, as highly touted prospect and slugger Bobby Dalbec was cleared to join Summer Camp after being delayed due to testing positive for COVID-19. The right-handed-hitting corner infielder worked out at Boston College on Saturday, but he will
Red Sox agree to terms with No. 17 pick Yorke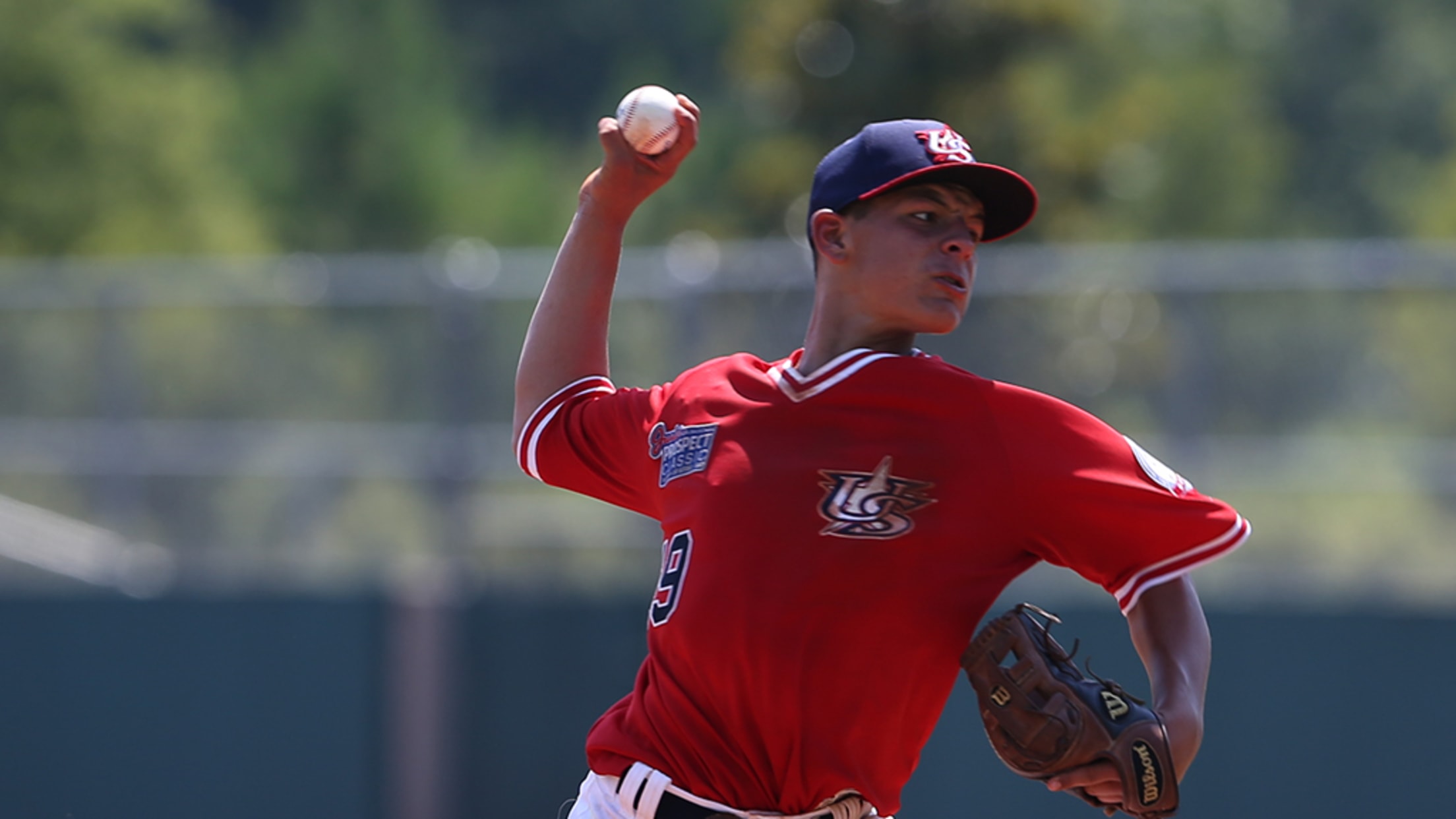 BOSTON -- The Red Sox and first-round Draft selection Nick Yorke (17th overall pick) have reached an agreement, the team announced on Tuesday. Terms of the deal were not disclosed, but sources told MLB.com that it is worth $2.7 million. It was a surprise to many that the second baseman
Sox prospect Song receives flight school orders
Red Sox pitching prospect Noah Song's big league dreams are on hold for now. The Navy has ordered Song to report to flight school at the Naval Air Station Pensacola military base in Florida by June 26, according to a report by the Capital Gazette. Song submitted a waiver request
Sox banking on impact bats for future success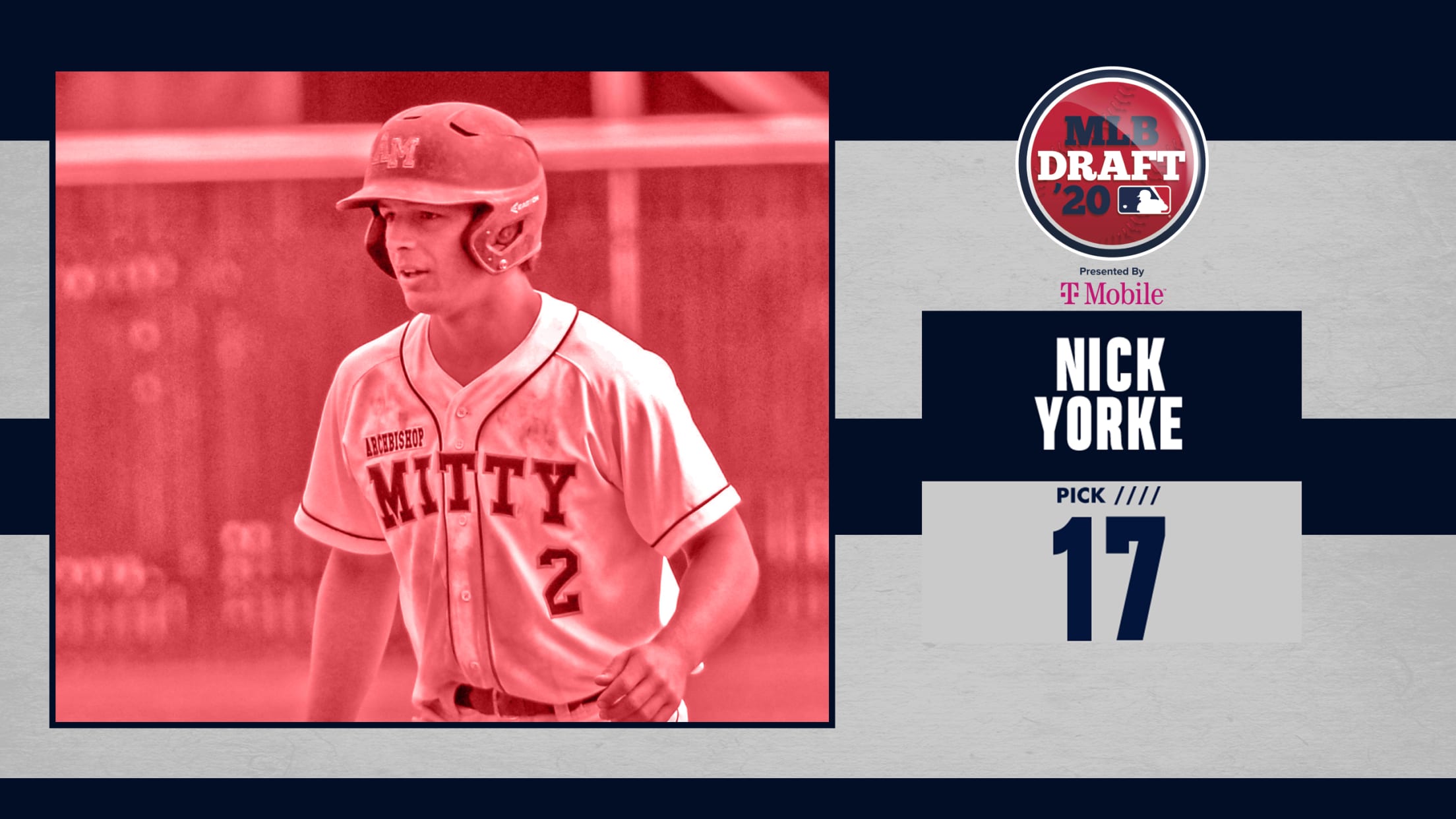 BOSTON -- In the first Draft of the Chaim Bloom regime, the Red Sox snagged a pair of high school bats they are bullish on in second baseman Nick Yorke and big slugging corner infielder Blaze Jordan. The Sox closed it out with a pair of lefty college arms they
Sox praise Altobelli's work with LHP Wu-Yelland
Amid personal tragedy, area scout's diligence, communication pays off in form of Boston's fourth-round pick
BOSTON -- On the heels of an unfathomable tragedy, Red Sox area scout J.J. Altobelli has continued to come to work every day and do his job. Though Altobelli is never one to seek attention or accolades, Red Sox amateur scouting director Paul Toboni gave him some in a Zoom
Boston adds Blaze of power among Day 2 picks
Two lefty pitchers round out Draft haul for Boston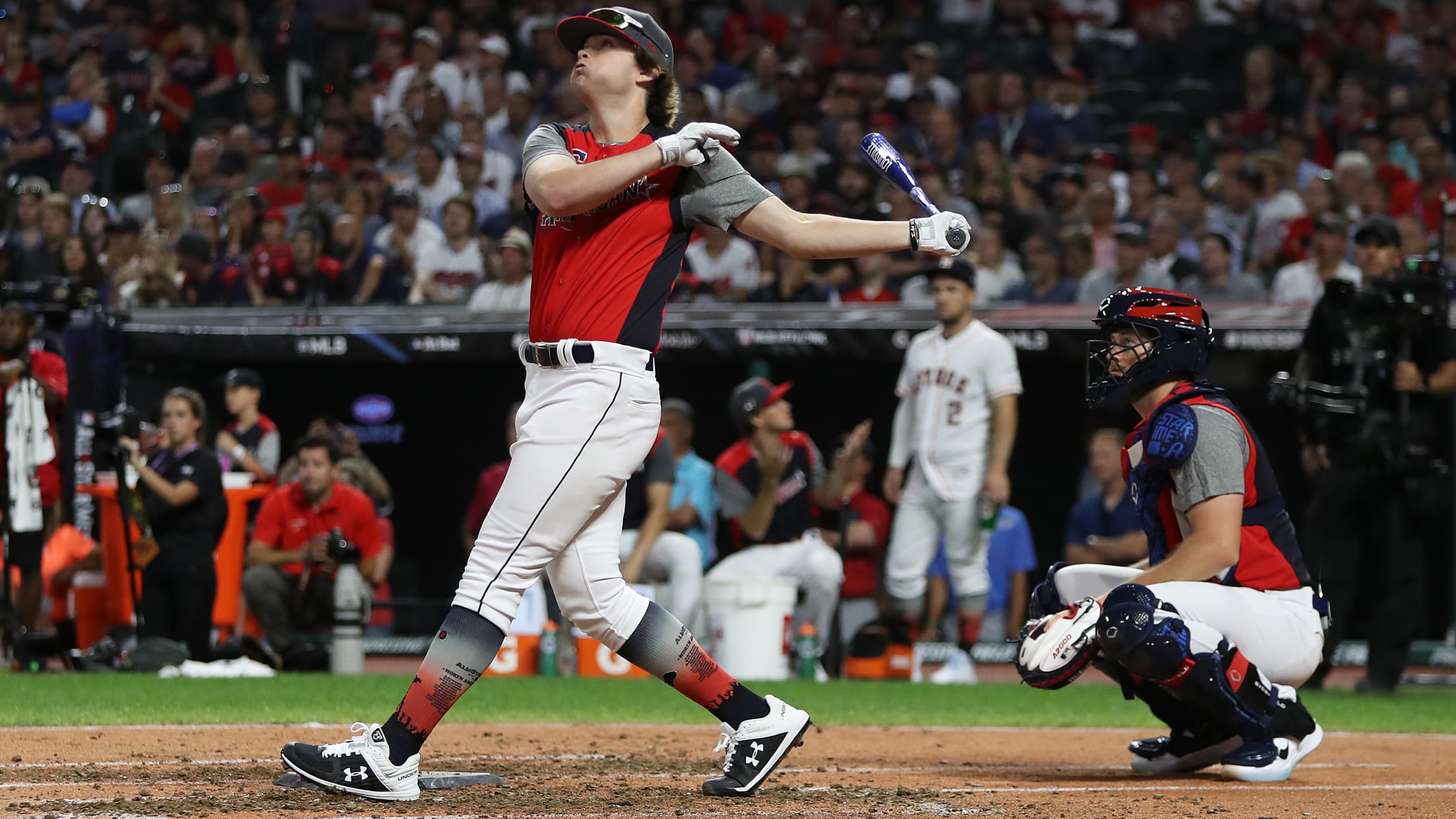 BOSTON -- The Red Sox created some excitement with their first pick on Day 2 of the Draft, snagging a high school slugger in Blaze Jordan who has been known to hit 500-foot home runs since his early teens.
Red Sox on Yorke: 'We love this kid's bat'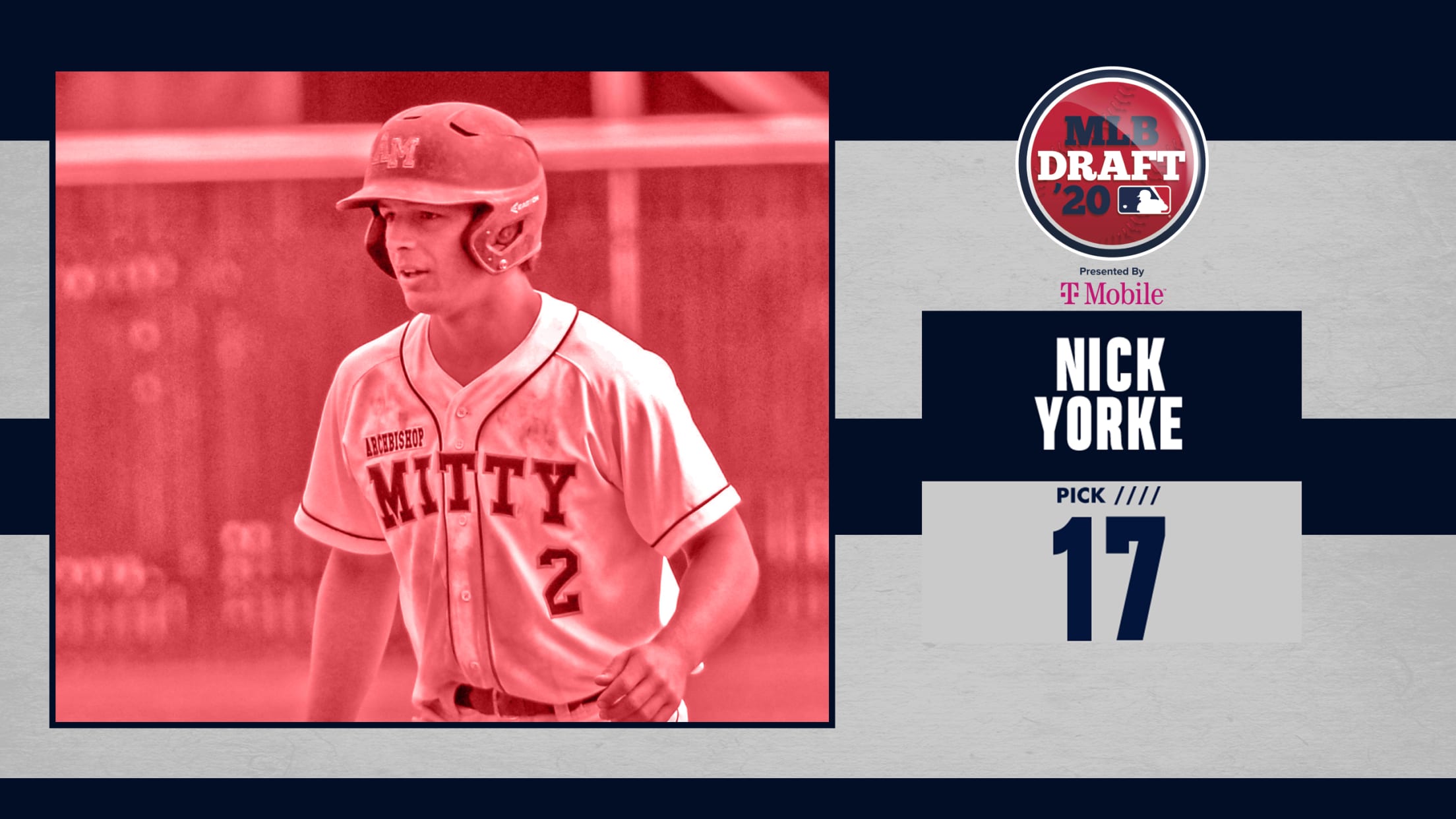 BOSTON – The first Draft selection of the Chaim Bloom era in Boston was a selection that you couldn't find in any mock Drafts. But the Red Sox are confident that second baseman Nick Yorke, a high schooler from San Jose, Calif., will wind up being well worth the 17th
Red Sox approach Draft with aim to replenish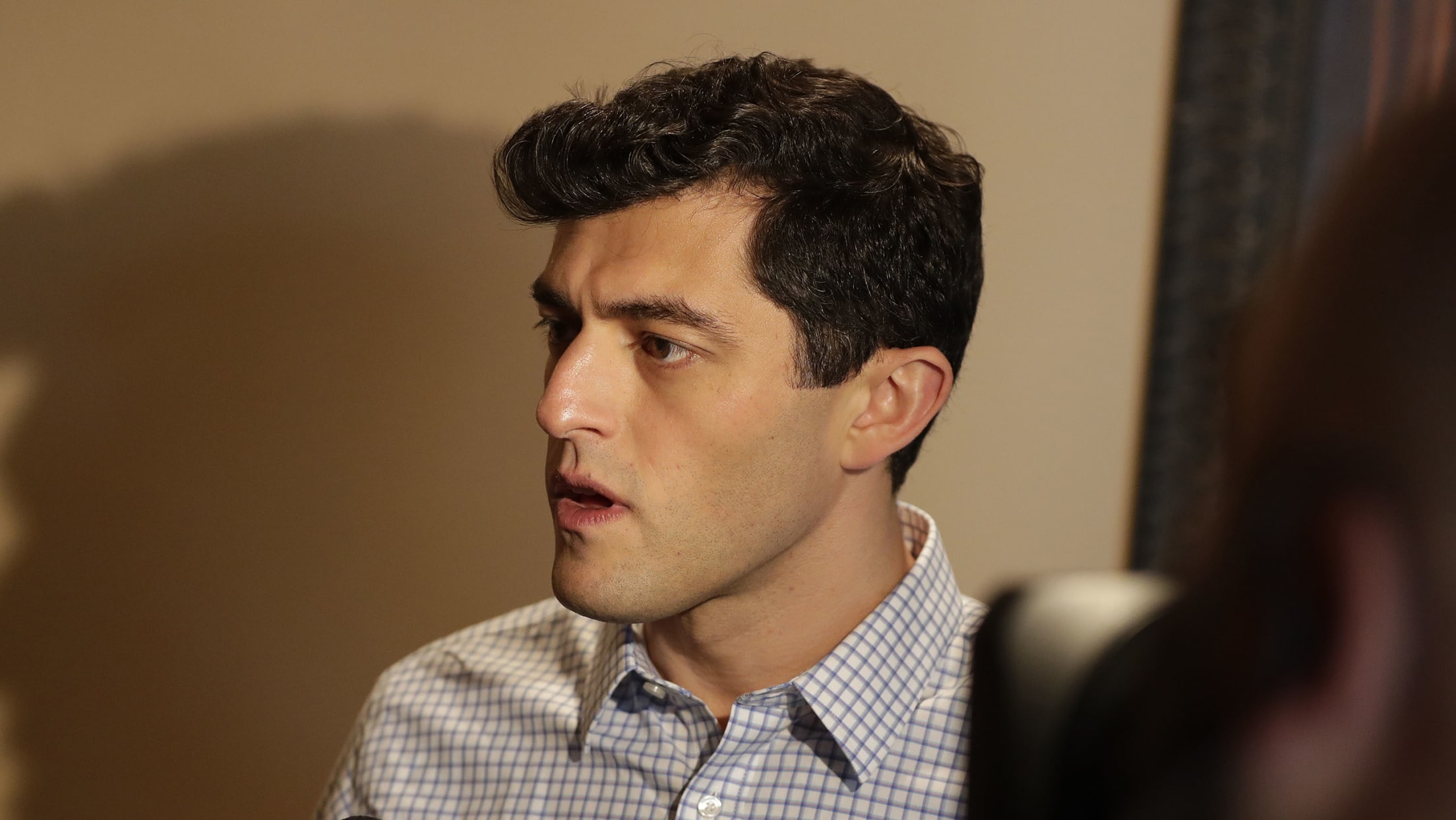 BOSTON -- In his first year as director of amateur scouting for the Red Sox, Paul Toboni has been tasked with helping the team find impact players in a Draft that will be unlike any the sport has seen before. Due to the coronavirus pandemic, the Draft will be five
Boston's Top 5 international signings of all time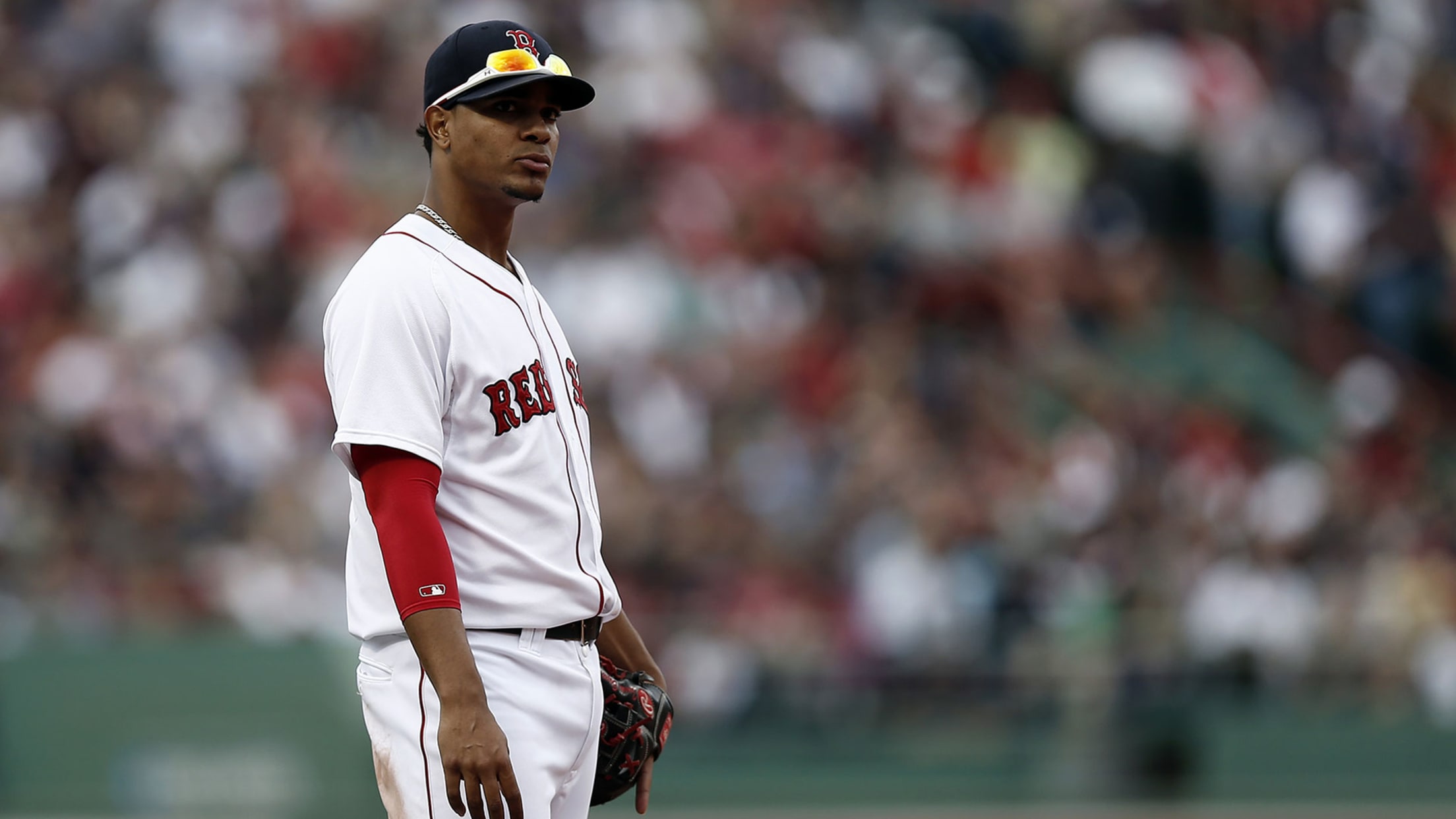 To build championship teams, you need scouts who can find players from various countries. The Red Sox have proved this with their most recent title teams. The success of an international scouting department can be the difference between just another contender and being the last team standing. While in a
30 prospects we'll be talking about in 2022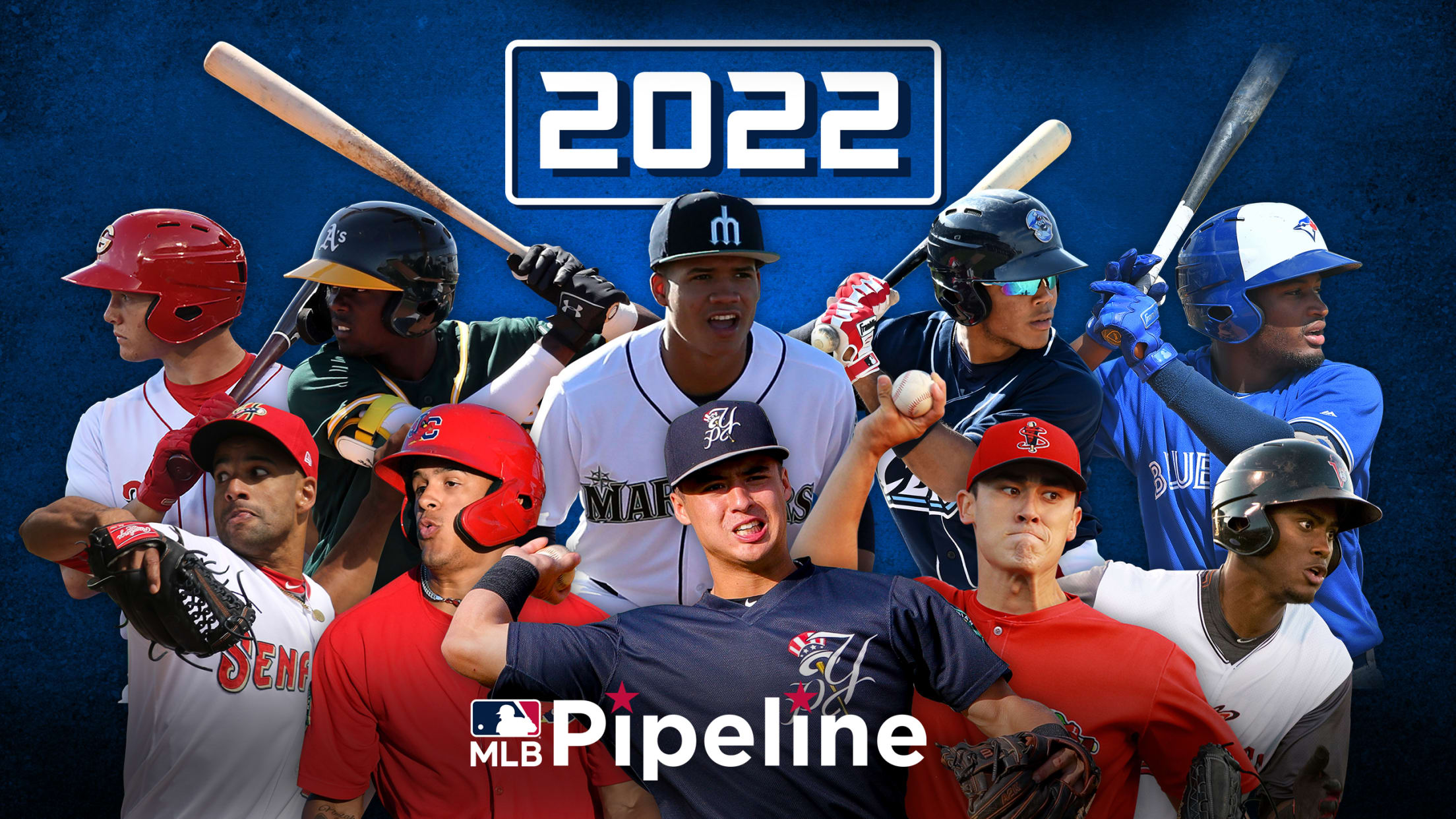 Right now, all baseball fans can do is look ahead to the future. We decided to take that to the extreme by looking two years down the road at which prospects we expect to be big names in 2022. The fact that 14 of the Top 20 players on MLB
How season delay impacts AL East clubs
The indefinite delay of Major League Baseball due to the coronavirus pandemic has left teams with much more time for evaluation than originally planned. In the American League East, the uncertainty of when the games will begin has unique implications for each team. Here is a look. Blue Jays Toronto's
Q&A with Red Sox prospect Connor Wong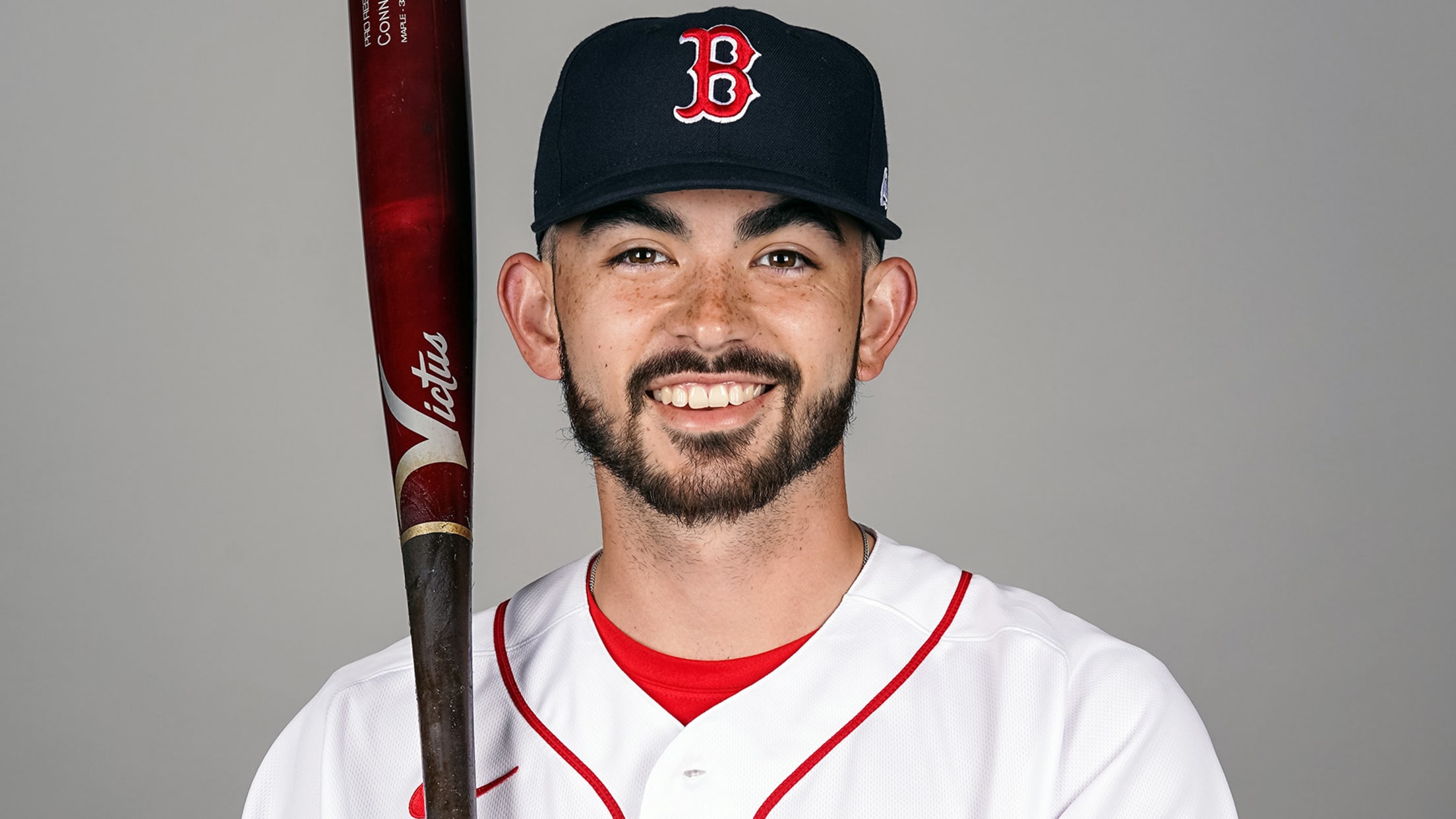 FORT MYERS, Fla. -- Connor Wong was the Dodgers' third-round pick in the 2017 Draft, selected out of the University of Houston, where he played shortstop as a freshman before moving behind the plate for his final two years. He hit 43 homers in his first two full years as