Explore Portland's Hadlock Field
Welcome to Hadlock Field, where Red Sox prospects are adored, the lobster rolls are unrivaled and the Maine Monster looms in left field.
Portland Sea Dogs (Double-A affiliate of the Boston Red Sox since 2003)
Established: 1994
Ballpark: Hadlock Field (opened in 1994)
League: Eastern League
Notable Alumni: Charles Johnson, Edgar Renteria, Mike Redmond, Livan Hernandez, Kevin Millar, Mark Kotsay, Adrian Gonzalez, Hanley Ramirez, Josh Beckett, Dustin Pedroia, Jon Lester, Jonathan Papelbon, Jacoby Ellsbury, Xander Bogaerts, Mookie Betts, Rafael Devers
Championships: 2006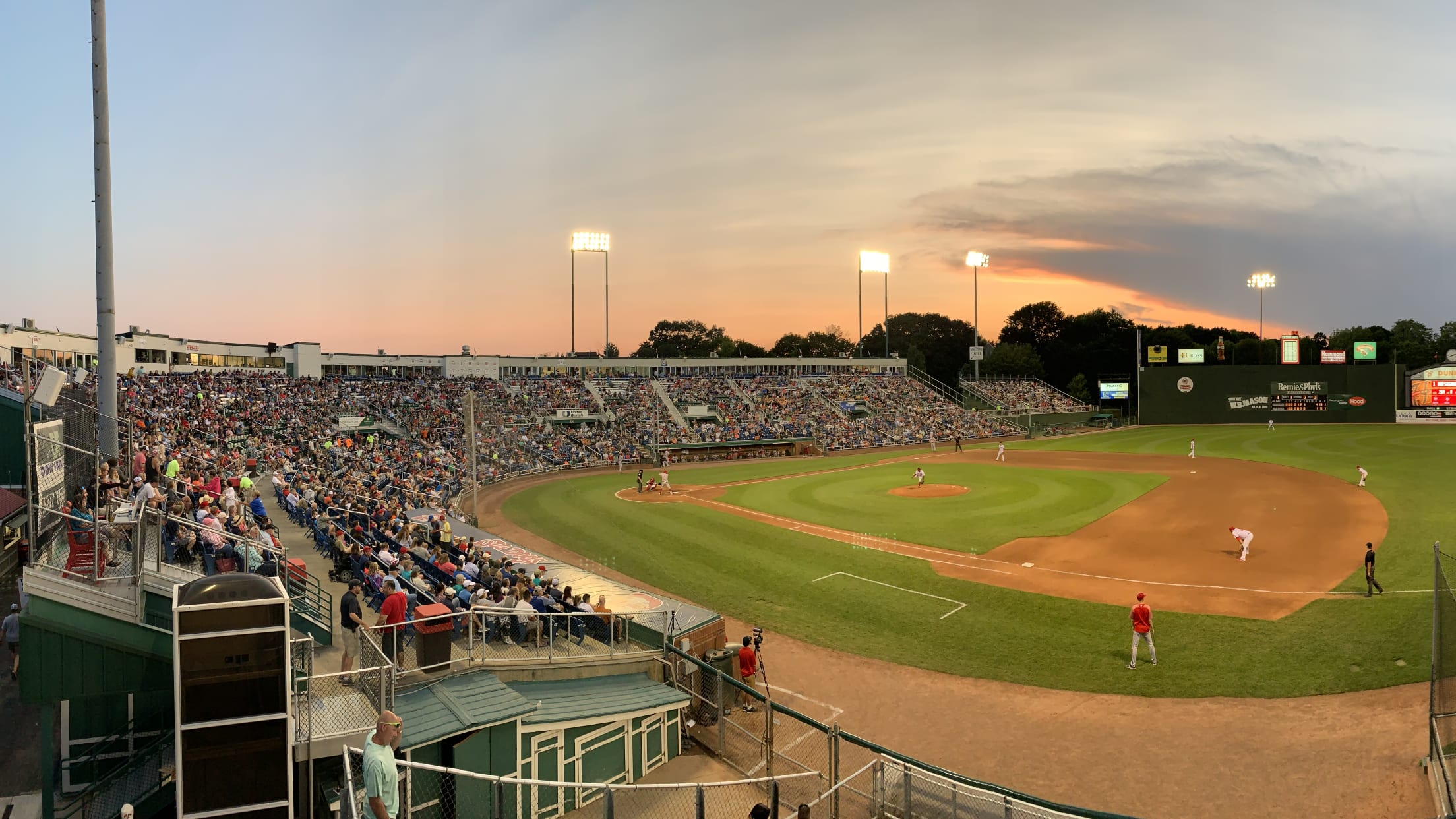 When the Sea Dogs came to Portland in 1994, they were entering a Red Sox-crazed territory that had spent the bulk of the last 50 years without pro baseball (save the surprising five-year stint of the Triple-A Maine Guides/Phillies). They debuted as the Double-A affiliate of the Florida Marlins (est. 1993) and were an instant success. By the time the Sea Dogs became Boston's Double-A affiliate for their 10th season, they were already a beloved institution. The ties to the new parent club pushed the city-team bond to fantastic heights.
Committed as they are to keeping local fans happy, the Sea Dogs are also aware that tourism is a major part of Maine's economy. They've sometimes billed games as "your nine-inning vacation," and the fan experience -- in terms of Minor League fun, ballpark food and pure baseball action -- lives up to or exceeds the expectations of visitors from the world over.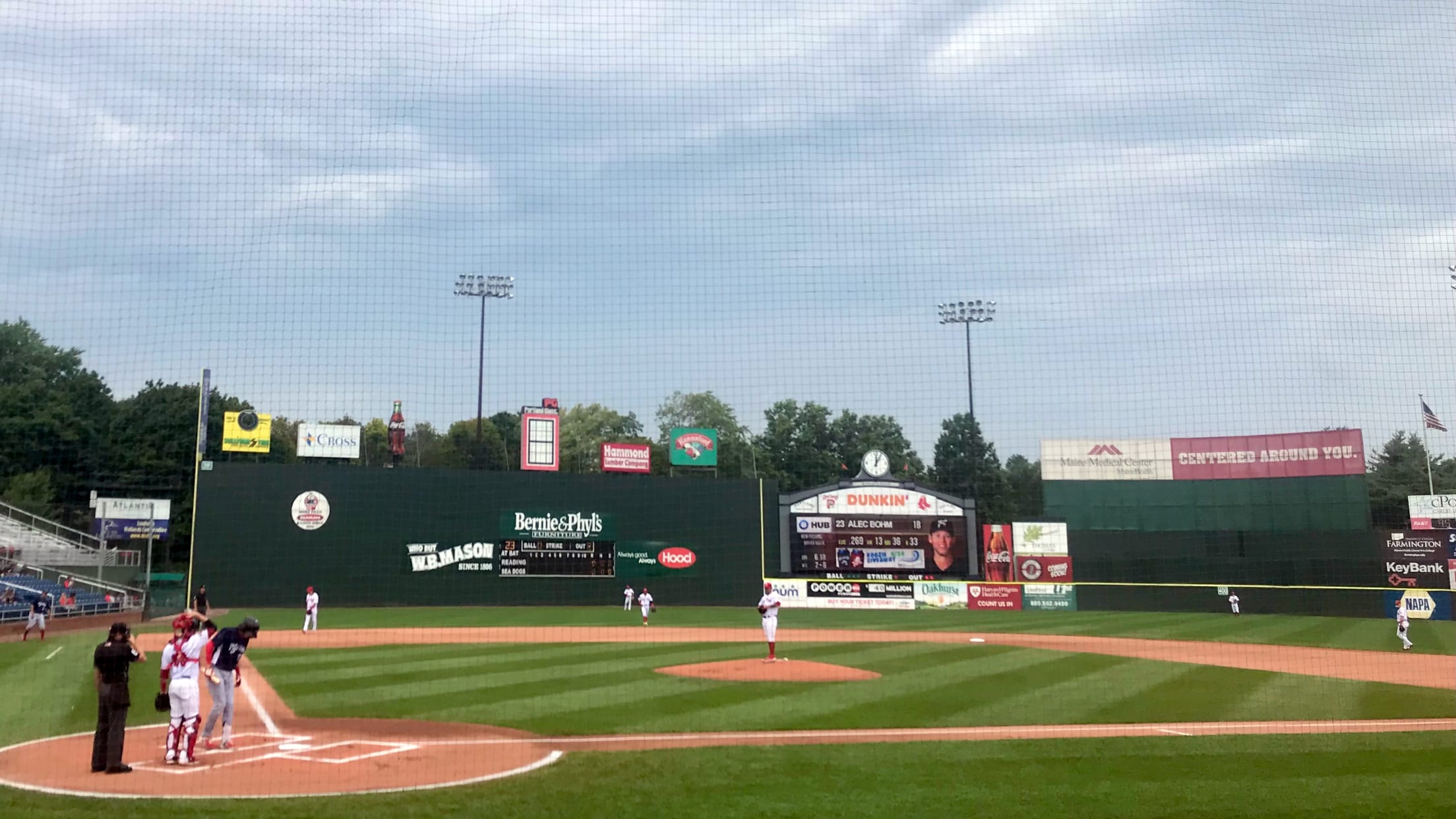 Hadlock Field
Google Maps
Sea Dogs Roster
Sea Dogs Schedule
271 Park Ave.,
Portland, ME, 04102
207-874-9300
Capacity: 7,368
Dimensions: left field, 315 feet; center field, 400 feet; right field, 330 feet
Park factors (2021-22)
100 = league average
Runs: 103 | Homers: 92 | Hits: 102
Eastern League environment: 4.69 runs per team per game (10th-highest of 11 full-season leagues)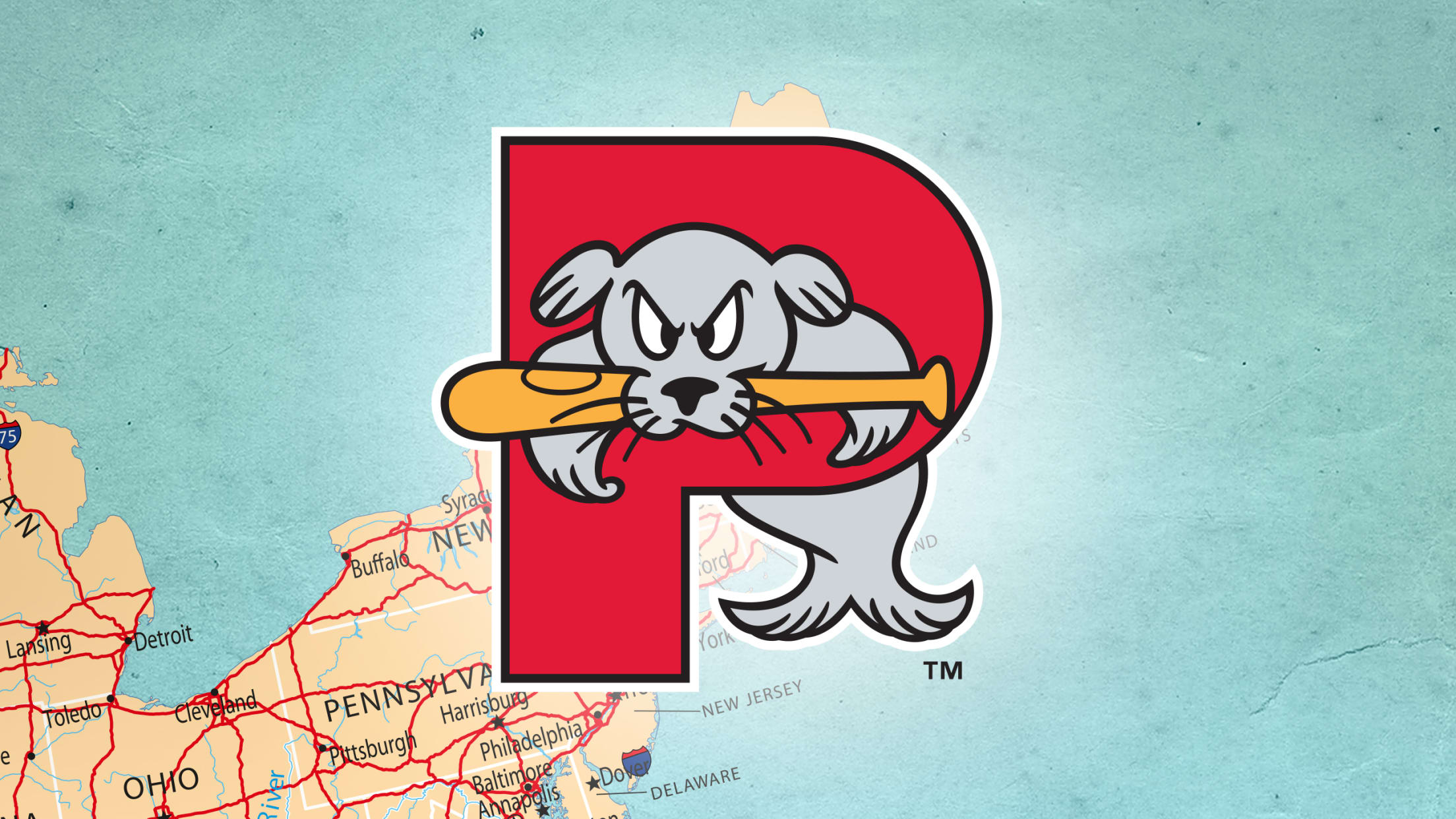 The affiliation with the Red Sox has also made Hadlock Field a natural destination for rehabbing Major Leaguers, and the passionate Sea Dogs fan base comes out in droves when there's a chance to scrutinize one of their favorite players from the bigs without making the trip down to Boston.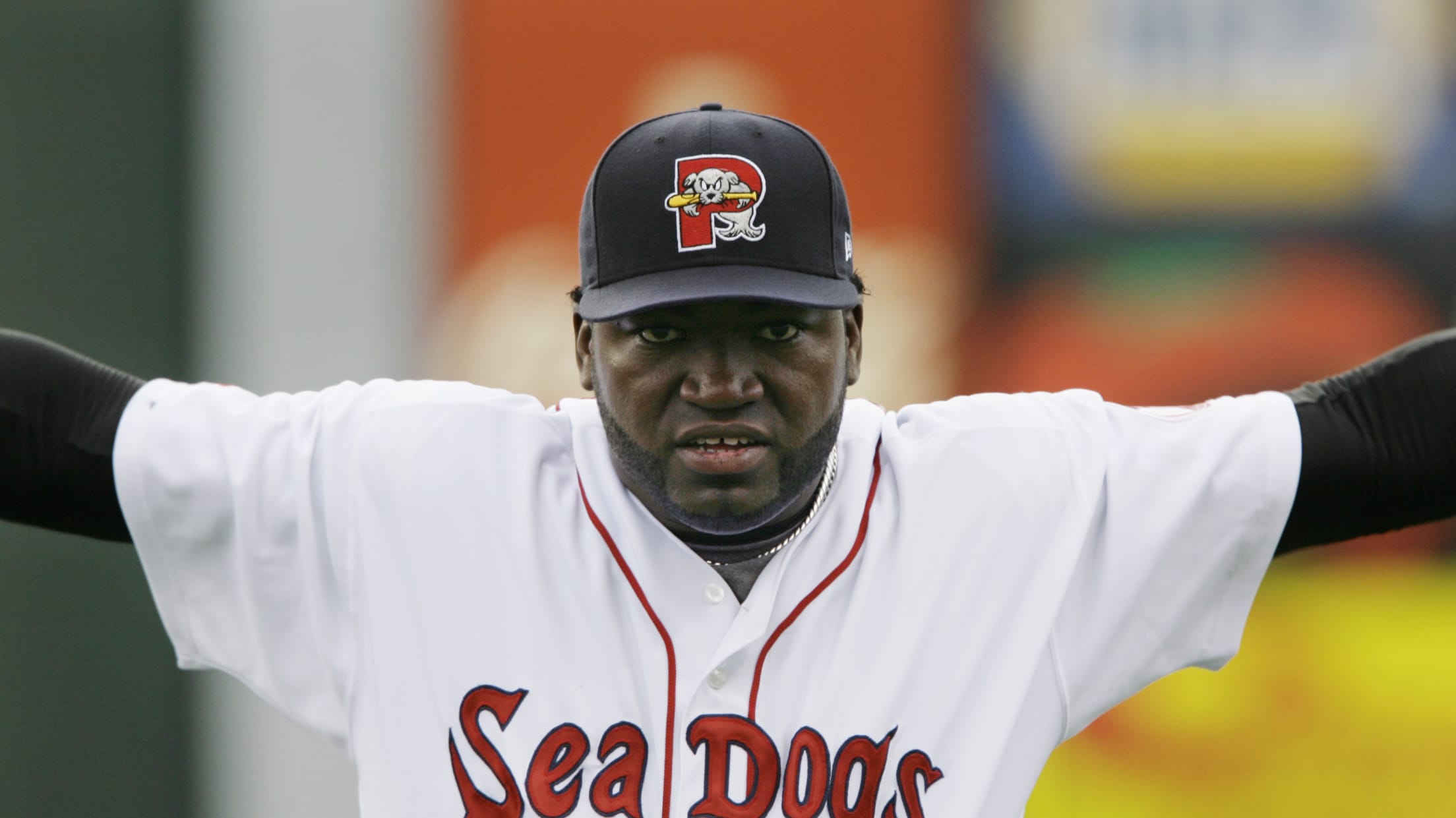 There's never a bad time to visit Hadlock Field, but wayfaring fans with itinerary flexibility may want to watch out for one of a few big games.
The Sea Dogs have two (!) food-based alternate identities, suiting up sometimes as the Maine Whoopie Pies (based on the dessert delicacy) and sometimes as the Maine Red Snappers (based on a very red, locally ubiquitous type of frankfurter). Whoopie pies are available in the park exclusively for Whoopie Pies games; Red snappers are available in the park exclusively for Red Snappers games.
At the end of the season, the Sea Dogs host a "Field of Dreams" Game, putting on a spirited homage to the film and baseball's past as the team emerges from corn in the outfield and plays in period uniforms.
Whenever you go, you're in for a treat.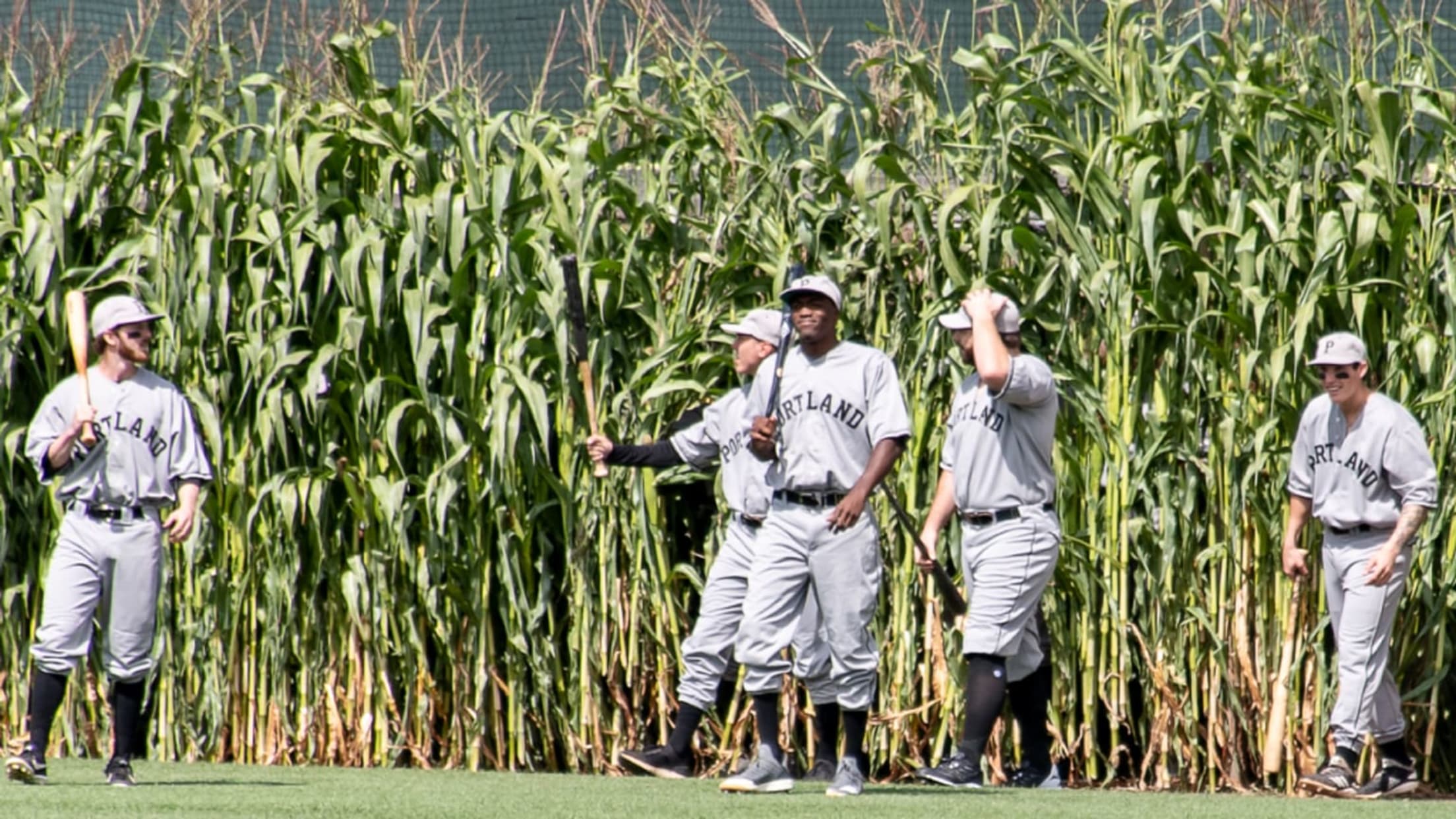 Features
Hadlock Field's most distinct feature is instantly recognizable upon entering the seating bowl. When the Sea Dogs joined the Boston Red Sox organization in 2003, they gave Fenway Park's Green Monster a new sibling; also a 37-foot-tall green wall, the Maine Monster features a scoreboard and a replica Citgo sign and giant Coke bottle.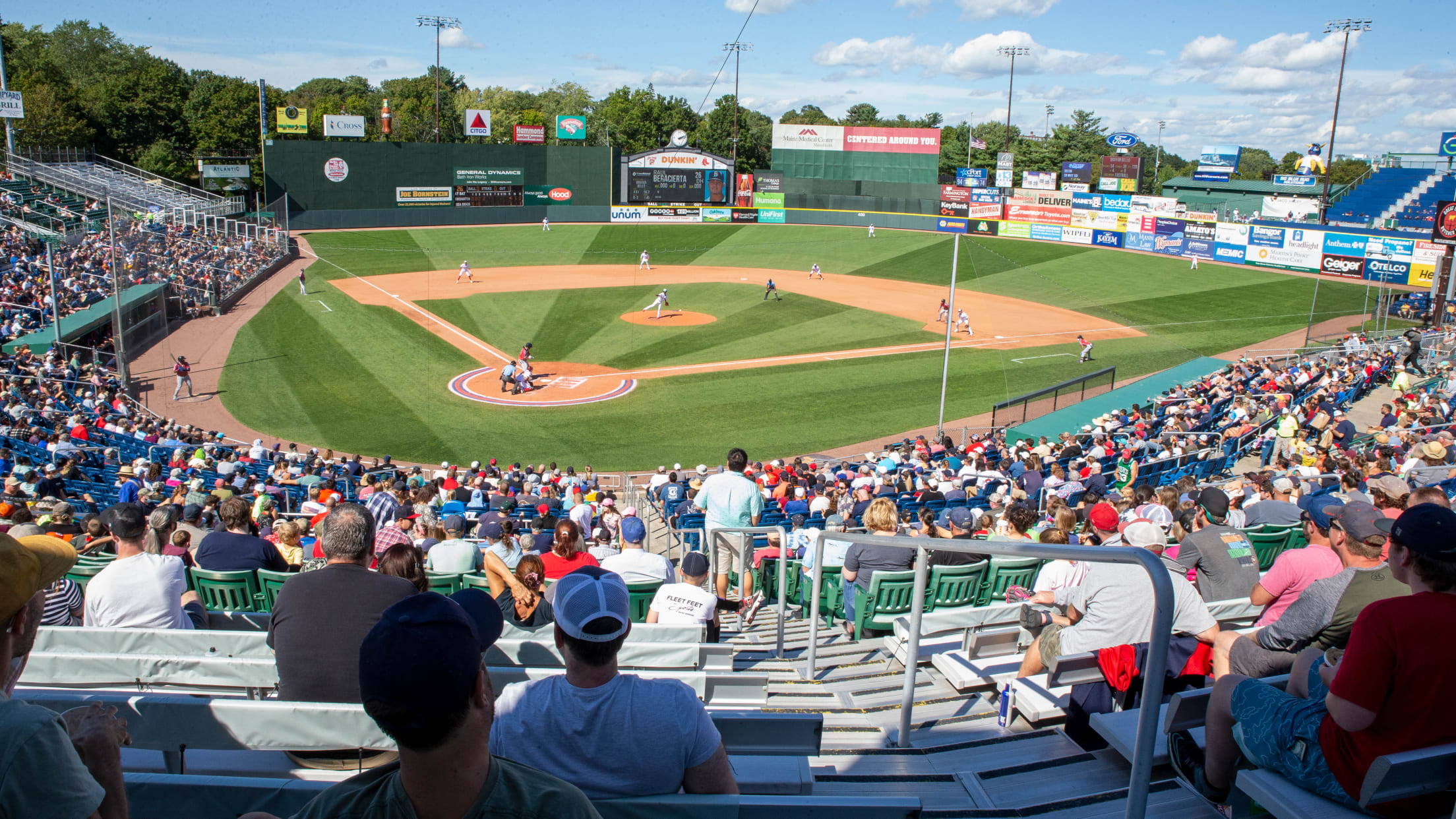 One only-at-Hadlock feature pops right out -- literally. When a Sea Dogs player hits a home run or a victory is inked into the books, a miniature lighthouse (bearing a more than passing similarity to the famous Portland Head Light) raises in a pyrotechnic party from behind the wall in center field.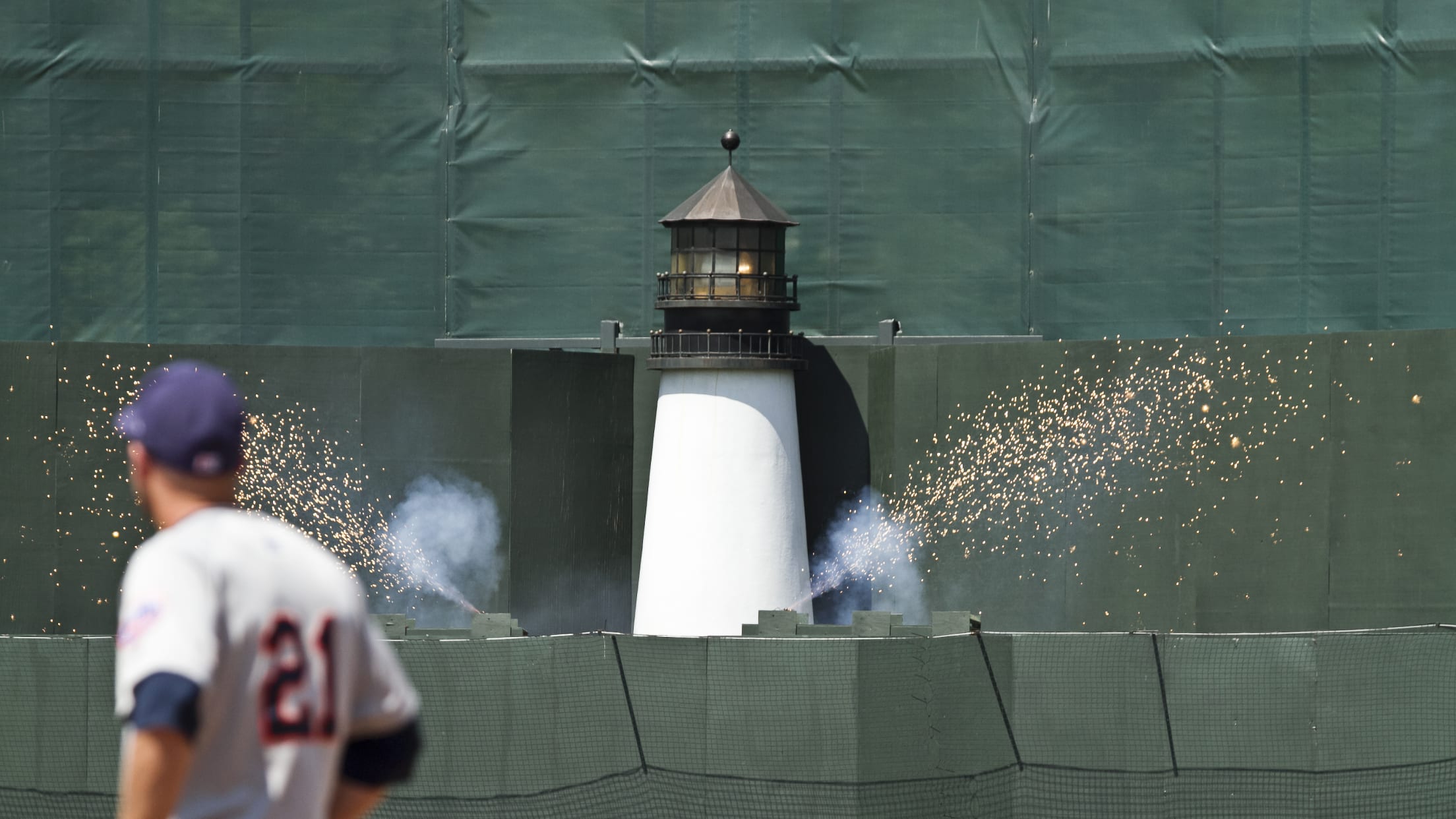 The Sea Dogs also added an elevated right-field seating section for the 2006 season. With three sections of raked seating, the Gifford's Pavilion offers all-you-can-eat concessions and gives an above-it-all vantage of the whole ballpark. It's right next to the Portland bullpen, meaning fans with seats in this section get a close-up peek at pitchers warming up. That's a huge deal when somebody like Chris Sale is in town on a rehab assignment, but it's fun for prospect hounds and students of pitching any time.
The Coca-Cola Picnic Area, down the right-field line and in the shadow of Portland's historic Expo Building (home to the G League's Maine Celtics), is available for groups of 20 or more and also offers all-you-can-eat concessions, with hamburgers, hot dogs, barbecue chicken and Hadlock Field specialties.
The vast majority of the seating here begins alongside first base and stretches out to left field. Box seats are closest to the action, reserved seats give a promontory of the concourse and grandstand seating is unassigned -- you can pick any place anywhere on the 300-level, including a section above the visitors' bullpen, and move from inning to inning, if you see fit.
Seventeen "sky view" seating sections with luxury boxes are available, named after Sea Dogs greats and personnel instrumental to the founding of the franchise.
Like most Minor League teams, the Sea Dogs cram the time between innings with fun. Unlike most Minor League teams, the Sea Dogs' festivities include a game called the lobster toss, wherein contestants must try to catch in a lobster trap airborne toy crustaceans flung from a lacrosse stick.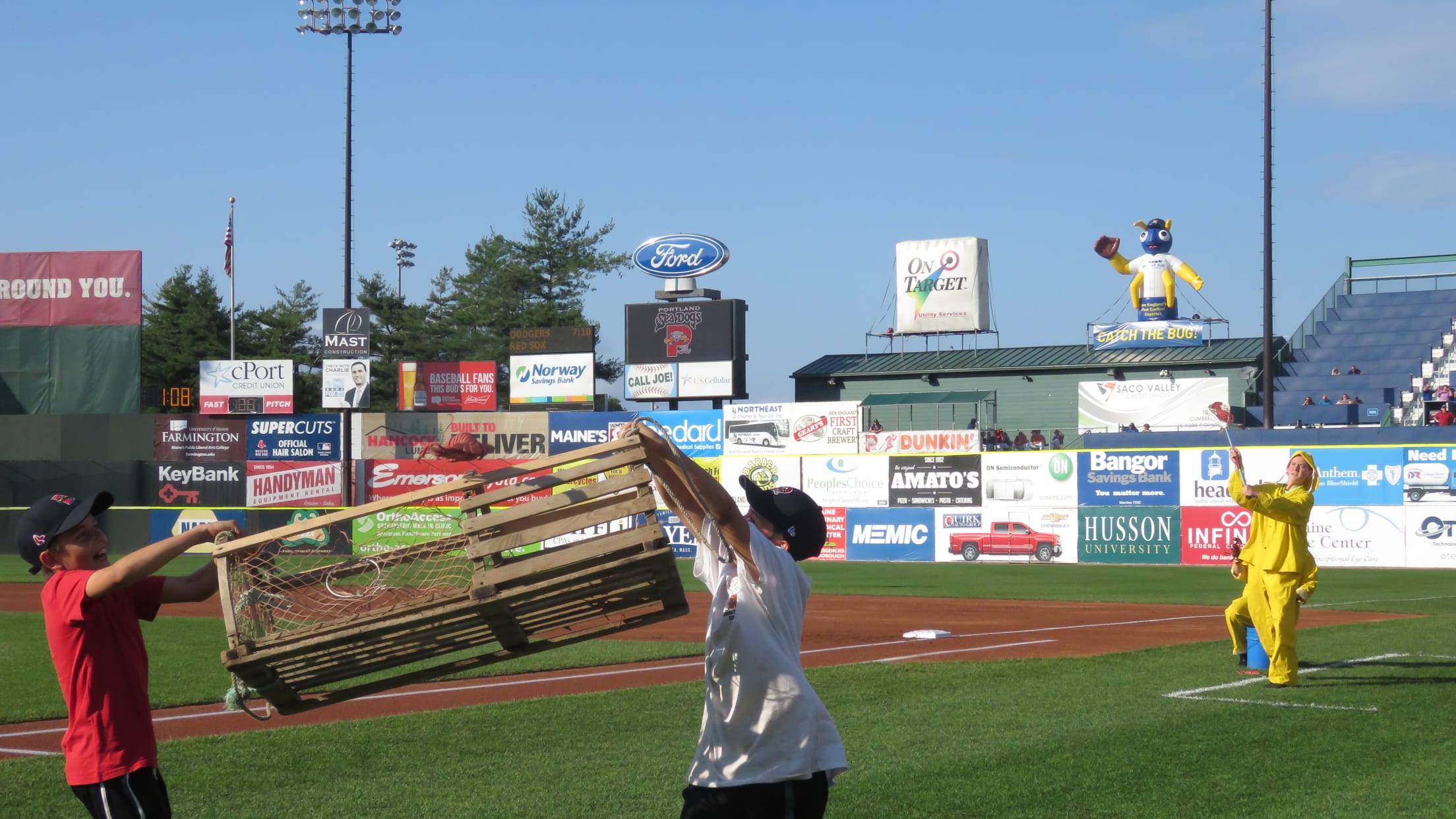 Concessions
If you've come to Maine, you're probably going to want to take as much advantage as you can of the state's lobster bounty. The Sea Dogs know this, and are happy to serve lobster rolls that live up to the lofty standards of the Portland faithful.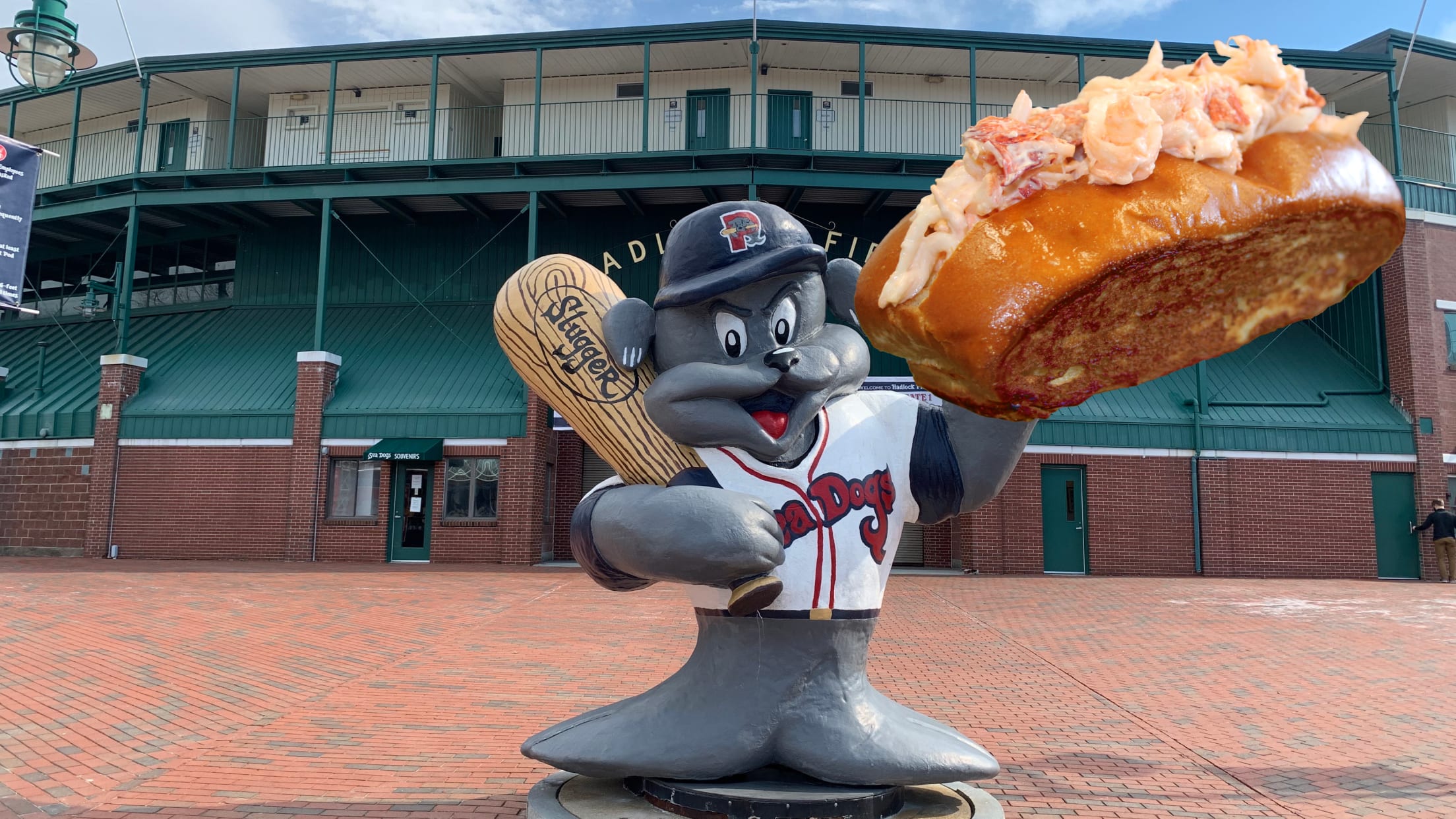 The Ware-Butler Bar and Grill, tucked behind the stands down the left-field line, should be your first stop for those lobster rolls and variety of other freshly prepared local favorites.
Ballpark classics -- peanuts, Cracker Jack, burgers (including veggie burgers), fries, pizza, hot dogs and all the rest -- are served up at stands in the stadium and via vendors walking around the park. In 2021, the Sea Dogs introduced mobile ordering for both concessions and merchandise, which is worth looking into if you don't want to miss any of the game or navigate the crowds.
Whatever else you eat at Hadlock Field, save room for dessert. A generous serving of locally made ice cream sandwiched between two chocolate chip cookies, Sea Dogs Biscuits are a perennial fan favorite.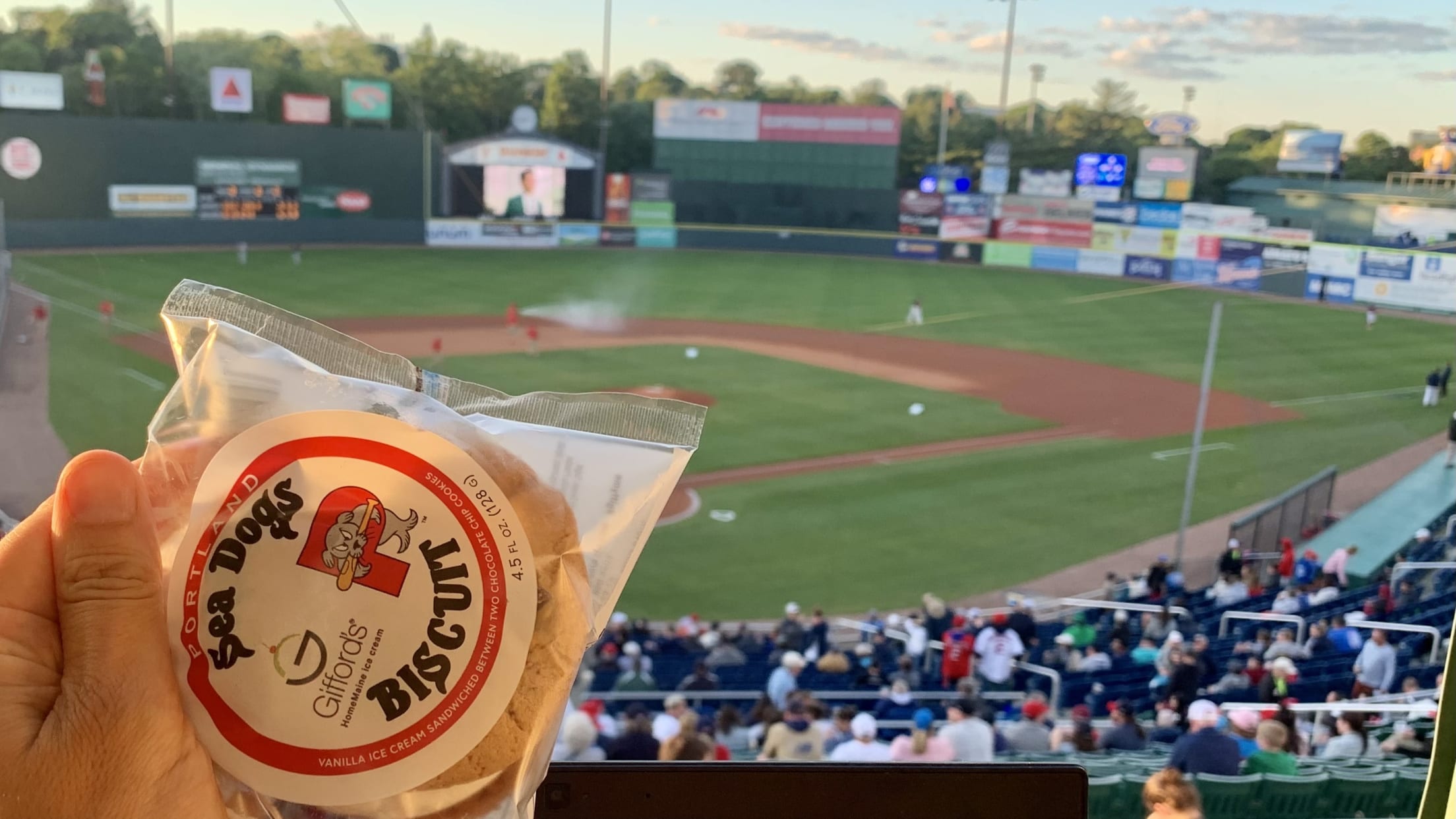 Maine's beer scene has frothed over in the last decade or so, and the Sea Dogs have a number of much-buzzed-about local craft brews available throughout the ballpark.
Mascot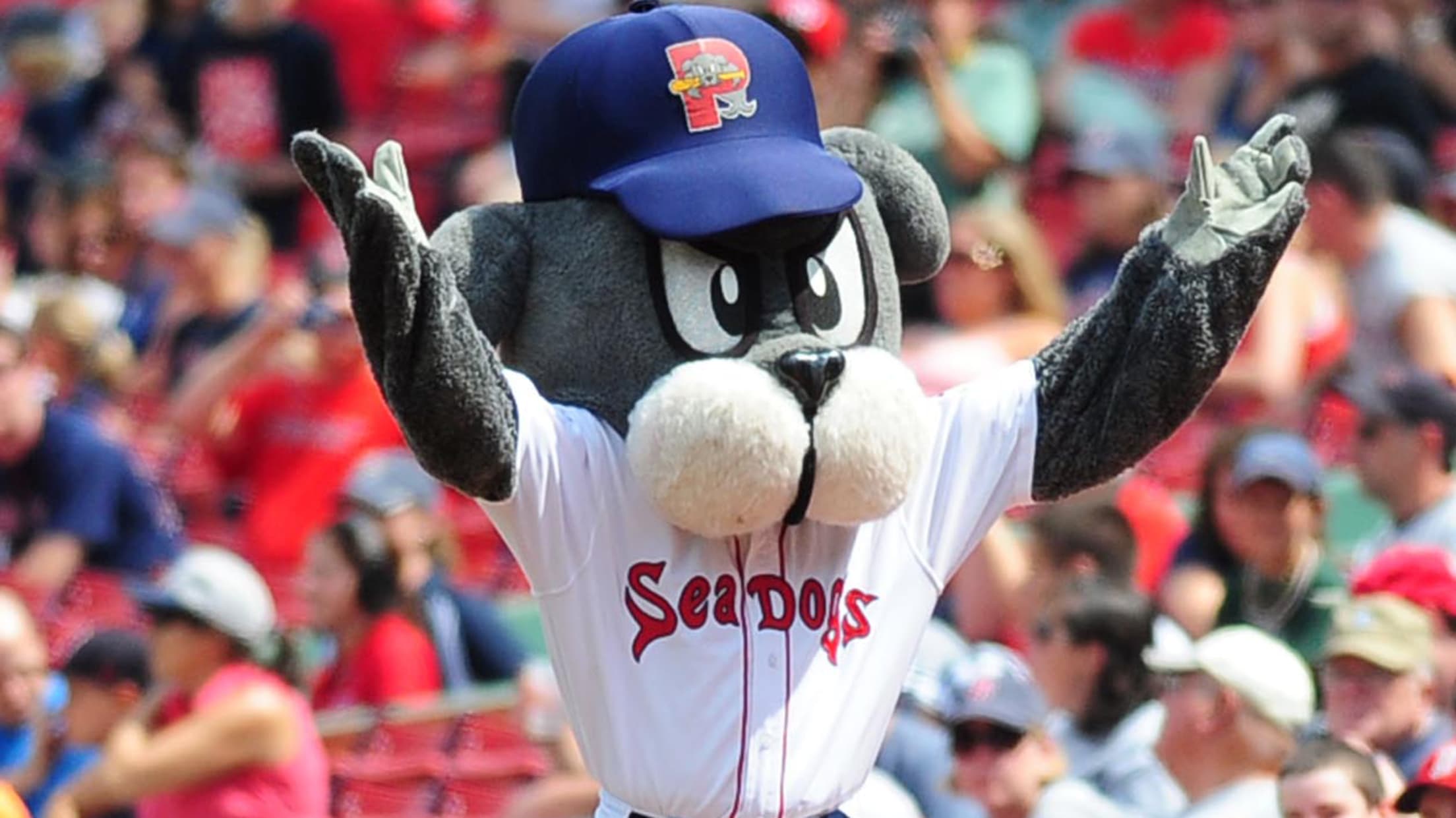 Slugger the Sea Dog -- part Charlie Chaplin, part Mikhail Baryshnikov, all marine mammal -- is a beloved trickster and a native of nearby Casco Bay.
Those who aren't fortunate enough to see Slugger in-person can enjoy his online presence, which delivers not only videos of his on-field antics but a delightful short film collection containing entries related to everything from promo night hype videos to offseason holiday celebrations.
If you find yourself with a lap full of hot dog wrappers, keep an eye out for one of Hadlock's famous Trash Monsters. Really, though, you can't miss 'em. One is green; the other is orange.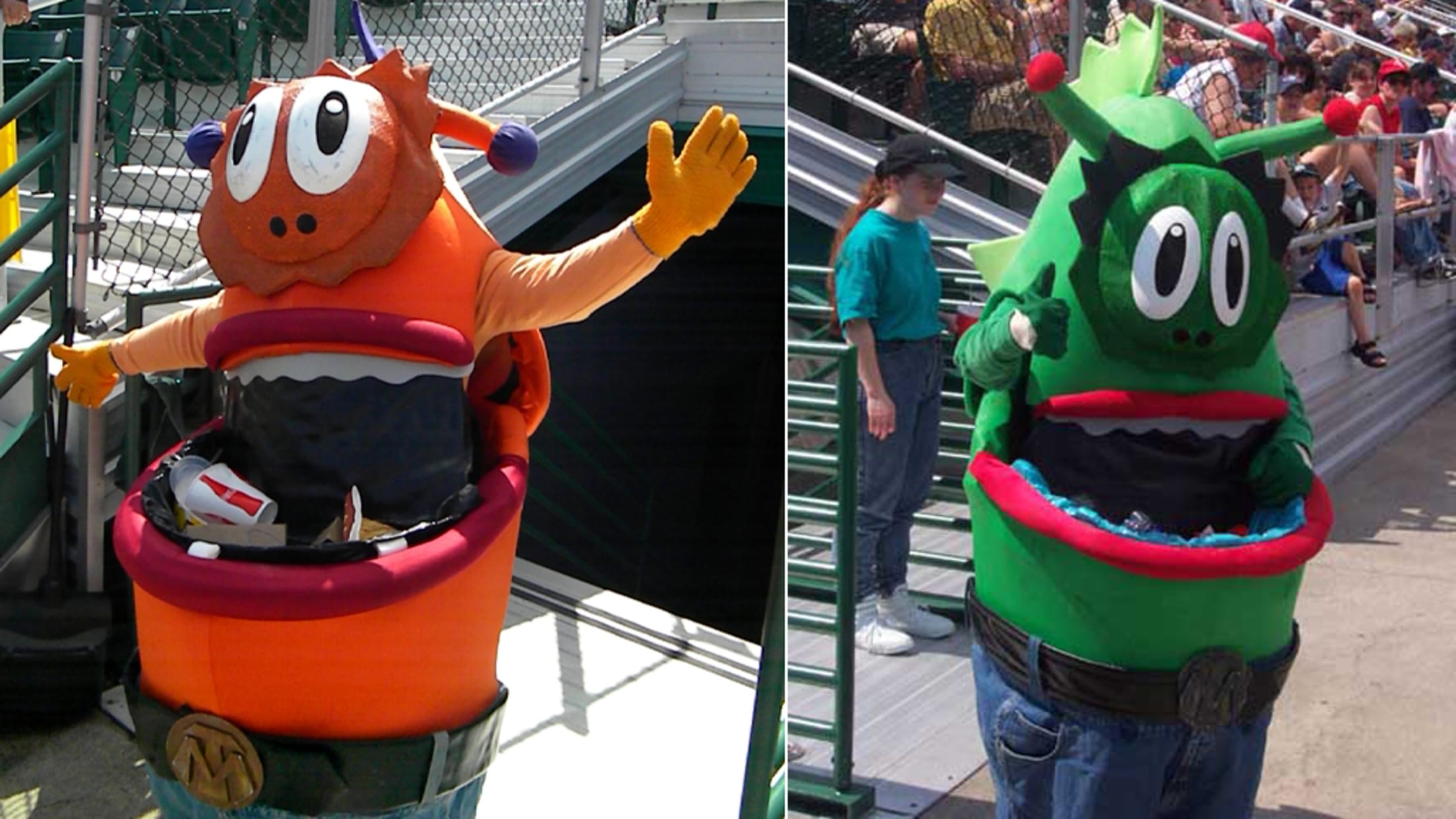 Where to Stay
Headed to the stadium and looking for a hotel nearby? Your Wyndham is waiting. As the Official Hotel of Minor League Baseball, Wyndham Hotels & Resorts welcomes baseball fans with a portfolio of 24 trusted brands. Find Hotels by Wyndham closest to the ballpark below and book now at wyndhamhotels.com.
• Ramada Plaza by Wyndham Portland
• Howard Johnson by Wyndham South Portland
• Days Inn by Wyndham Airport/Maine Mall
• Microtel Inn & Suites by Wyndham Windham
• La Quinta Inn & Suites by Wyndham Portland
Local attractions
Nicknamed "Vacationland," Maine has a lot to offer to travelers seeking relaxation, adventure or a combination of both. Portland -- the state's biggest city -- is its cultural epicenter. Settled by the English in 1630, Maine's first state capital and a key fishing industry burgh both historically and in the present moment, it celebrates its past through museums (the Tate House Museum, the Victoria Mansion and the Wadsworth-Longfellow House to name a few) while maintaining a lively arts, music and nightlife scene true to the city's growing diversity in the present day.
Among notable performance venues is Thompson's Point, which, in conjunction with the State Theatre downtown, hosts outdoor concerts throughout the warm-weather months. It also holds art fairs and craft marts, and free First Friday celebrations featuring local food trucks, a cash bar and DJs or live bands. Thompson's Point also includes a 2021-constructed campus for the Children's Museum & Theater of Maine, a unique wine bar, an artisanal coffee shop, an acclaimed brewery and, of course, The International Cryptozoology Museum.
The aforementioned Portland Head Light -- actually a couple miles out of town in Cape Elizabeth -- is said to be the most photographed lighthouse in the world. In addition to being a breathtaking sight, it sits in an expansive park called Fort Williams. The park offers a small but enchanting beach, views of busy Casco Bay, plenty of fields for games and picnics, and historical military structures dating to the late 19th century. Portland Head Light itself goes back even longer; built under the directive of George Washington and with funds authorized by the first Congress, it shed its light for the first time on Jan. 10, 1791 and remains active today under the United States Coast Guard.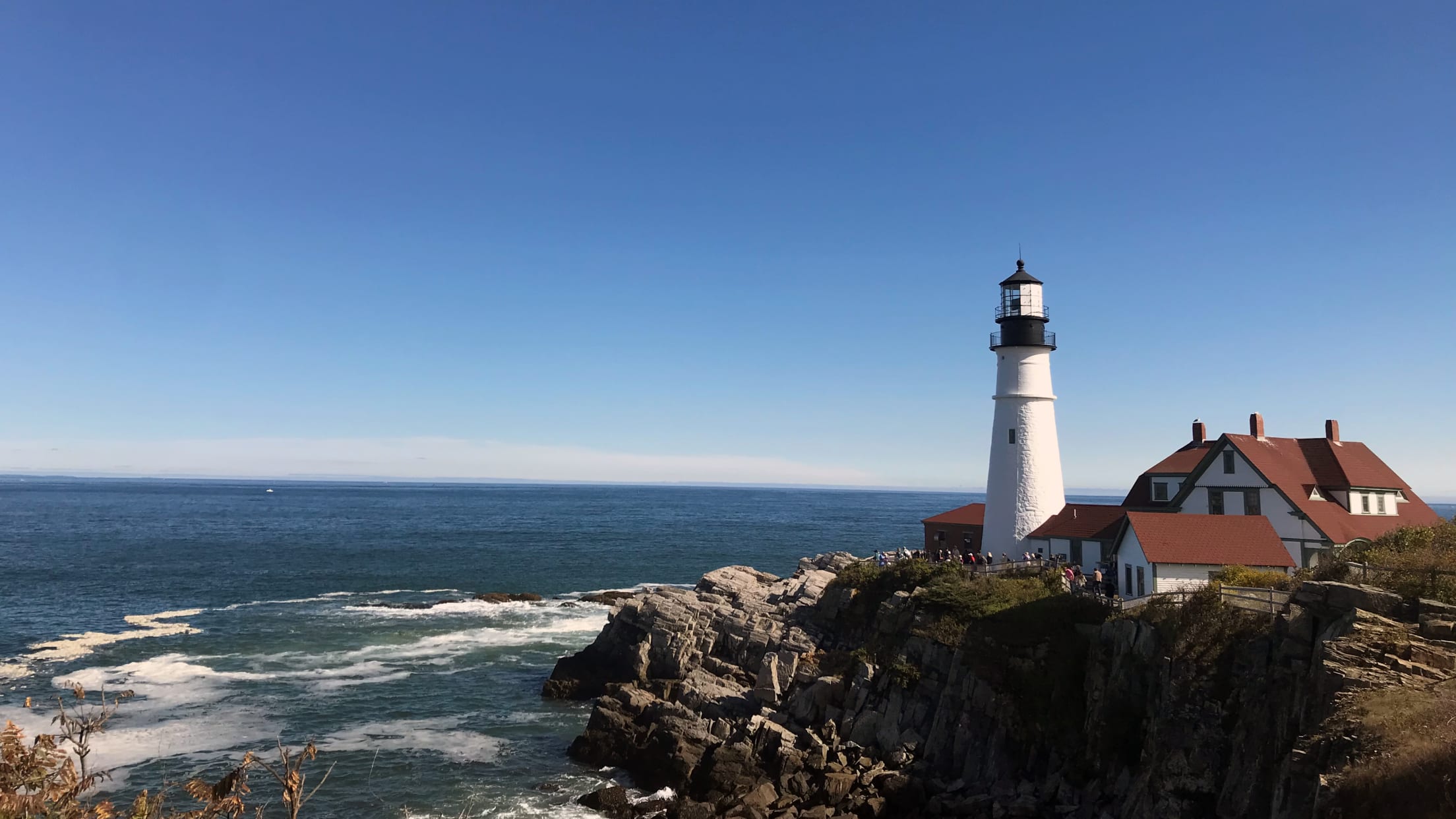 For more sea-sight sightseeing, head to Portland's Munjoy Hill and Eastern Promenade. Along the way, scope out the Portland Observatory, constructed in 1807 as a communication station for the harbor below. At the base of the Promenade's hill, find Portland Paddle, whence you might pick up a kayak you've reserved ahead of time for some recreational touring off the nearby East End Beach. It is possible, even, to paddle in a group out to an 1860s-era ocean-bound military encampment called Fort Gorges and, for example, participate in a yoga class there.
Nearby, via Casco Bay Lines, you can catch a cruise to one of the so-called "calendar islands" -- nicknamed such because English settlers believed there to be as many of them as there are days in the year.
Outdoor exploration need not be limited to the nautical. Steps from the gate of Hadlock Field, Deering Oaks is a forested public park with a duck pond, sports facilities, playground and more. It's frequently the site of the city's Wednesday Farmers' Market, too.
Portland Trails maintains 70 miles of bike- and footpaths it has constructed mostly over the last 20 or so years, creating hiking and biking routes that sometimes feel wonderfully remote and woodsy.
Mackworth Island and Bradbury Mountain are both part of the state parks system, both a quick drive from anywhere in Portland and both feature fun and easy nature walks for family members of all ages.
Carry on northbound on Interstate 295 to visit the L.L. Bean flagship store in Freeport. You might even catch an outdoor concert there, or consider taking a class through the Bean's "Outdoor Discovery Program."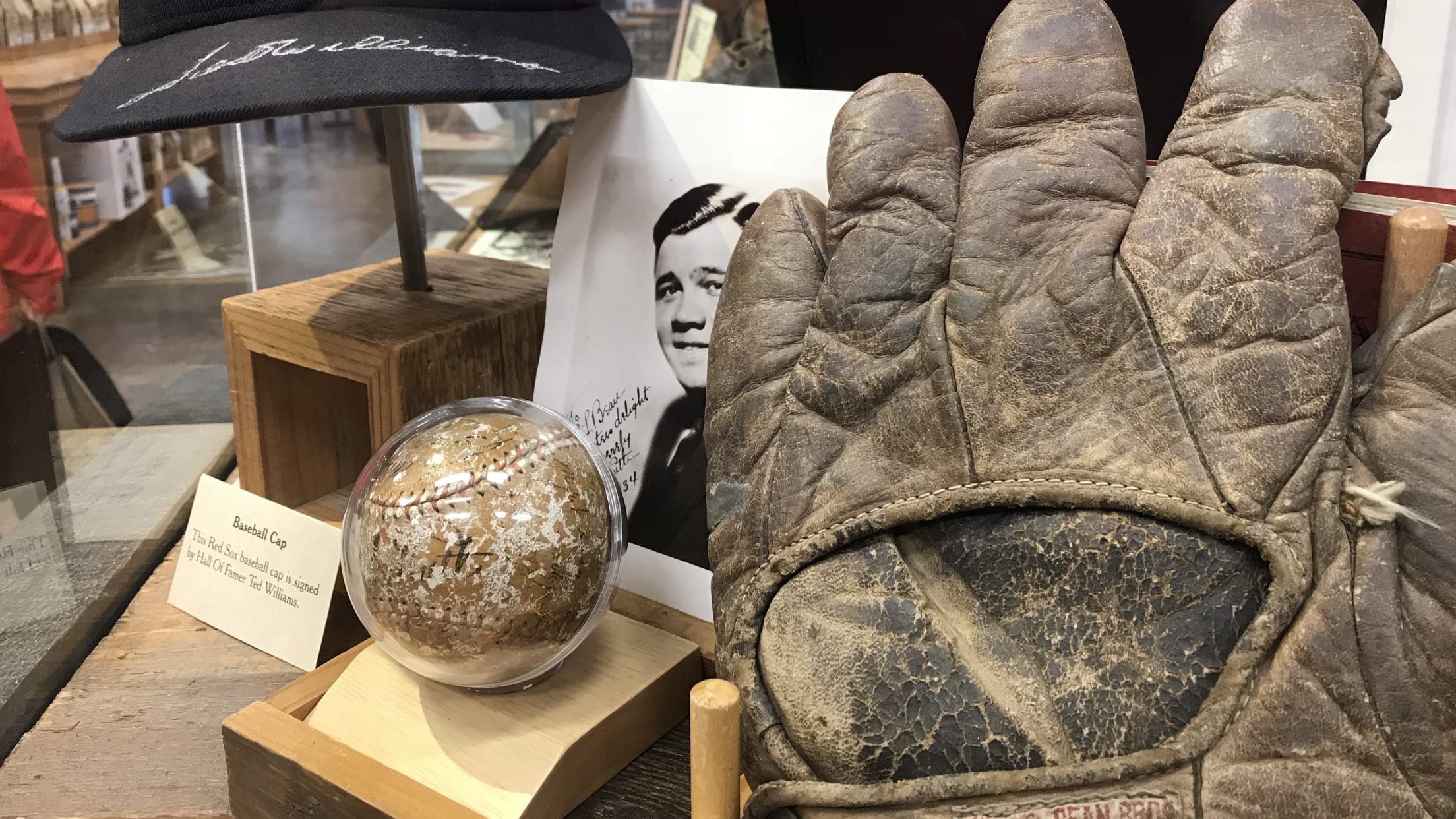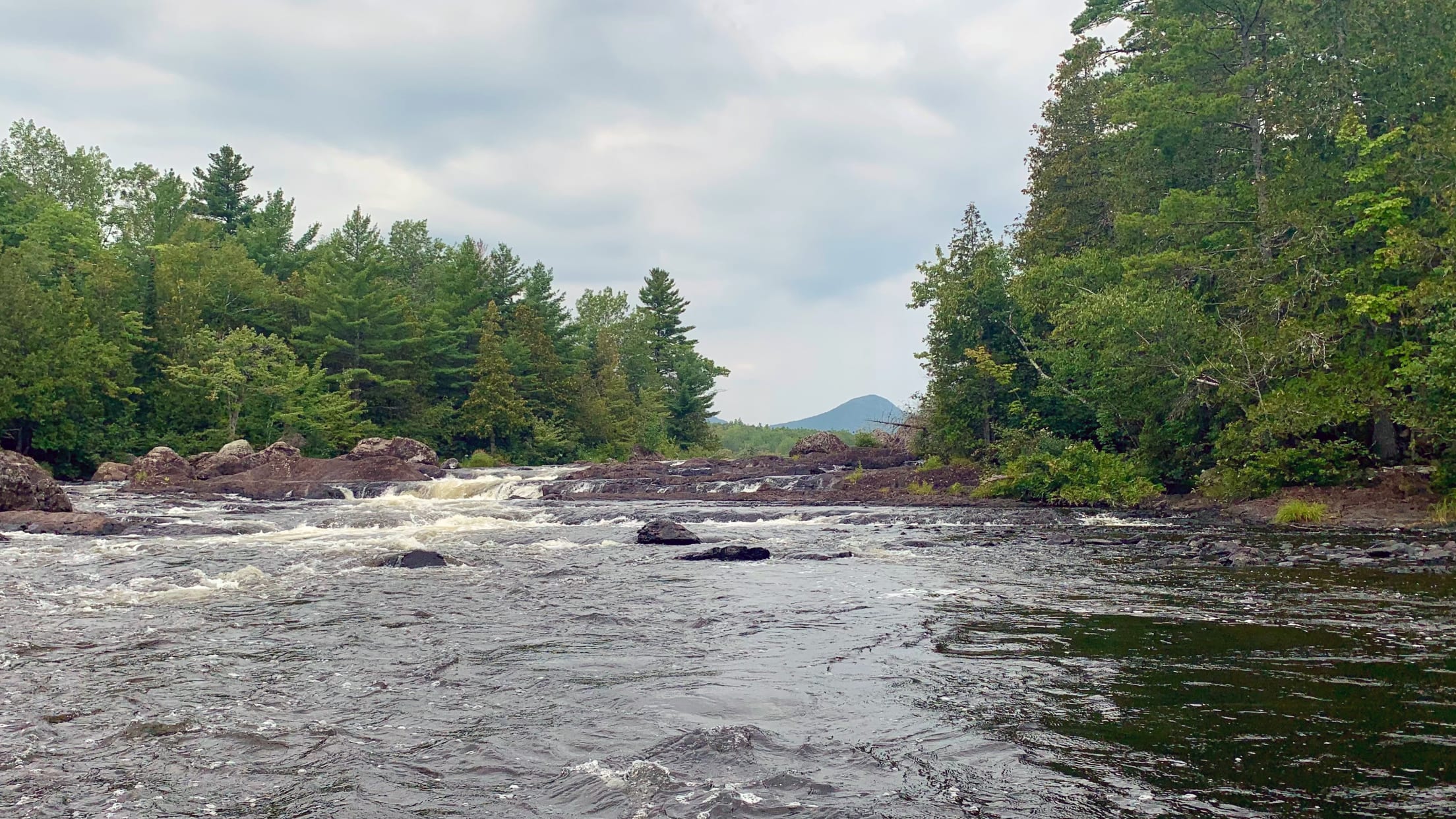 Food and drink
Portland has long been a foodie town. In recent years, it's garnered national and even international attention as a destination for eating.
Let's start with the obvious: Seafood is king. Those who didn't get enough lobster at Hadlock Field can find it prepared in a variety of ways around town without even trying. Take a stroll through the Old Port and follow your nose to the Highroller Lobster Co. or Luke's Lobster down on the pier, or stumble up to a cart, a food truck or a restaurant on any block. The more strategic are likely to seek out the roll from Eventide, which is served on a bao bun-ish concoction and has enjoyed a bit of a media spotlight -- and not without cause. But the lesser-celebrated lobster buns from Pai Men Miyake (which also has delectable ramen offerings) are an even deeper revelation. Those buns aren't enormous, which is a good thing on a menu packed with impossible-to-resist options.
Value-seekers need not abstain from the famously expensive crustacean. New Englanders, after all, are known for their frugality, and any Mainer worth his salt will encourage friends to try preparing lobster for themselves. Stop in Harbor Fish Market, Free Range Fish & Lobster, the Fishermen's Net or just about any local grocery or market to get some live ones.
On the subject of shellfish, you'll find nary a bivalve tastier than those from Emily's Oysters, which are grown and harvested by former professional mariner Emily and her dog, Moby, in Casco Bay.
But even for those who don't eat fish of any kind, Portland has plenty to offer. Green Elephant has excellent pan-Asian-inspired vegetarian and vegan fare. The menu at Duckfat -- decidedly not vegetarian and vegan -- starts with Belgian-style fries cooked in, well, duck fat. Hot Suppa, Local 188, Street & Co. and Via Vecchia are among other spots favored by locals.
The Garrison in nearby Yarmouth has garnered attention far and wide for its "thoughtful food" and fine-dining experience.
On the other end of the spectrum, Mainers wax rhapsodic about the humble Italian sandwich from Amato's (many locations), and Becky's Diner ("Nothin' Finah!") is an institution -- particularly beloved by local fishermen, who stop in for breakfast after spending predawn hours out on the water.
Speaking of breakfast, Burundi Star Coffee and one of the Holy Donut's locations are both within shouting distance of Hadlock Field and worthy of a stop. At Tandem Coffee and Bakery, just up the hill from the ballpark, you may wait in line longer than you would have guessed and spend more money than you intended, but just about all comers leave bowled over by the quality of the imaginative pastries and the java. Other coffee-oriented favorites include Bard Coffee, Rwanda Bean and Coffee By Design. Rose Foods and the Standard Baking Co. are other can't-miss breakfast purveyors.
The craft beer scene in Maine has undergone explosive growth in recent years. Standbys like Geary's, Shipyard Brewing Co. and Gritty McDuff's are still thriving alongside the likes of Allagash, Bissell Brothers, Baxter, Oxbow, Lone Pine, Mast Landing, Flight Deck and many, many more. In addition to visiting their breweries or taprooms, you can taste some of those brews at Ruski's Tavern in the West End, and more still -- along with beers from all over the world -- at Novare Res Bier Cafe in the Old Port.
Moving on
If your road trip is focused on pro baseball, you've gone as far northeast as you can. Why not do an about-face and catch the Sanford Mainers of the New England Collegiate Baseball League before heading across state lines to see the New Hampshire Fisher Cats (Double-A affiliate of the Blue Jays)? Fenway Park is just a quick jaunt away, as is Polar Park, home of the Triple-A Worcester Red Sox.
The Road to Boston
By the time Red Sox prospects reach Hadlock Field, they've nearly shipped up to Boston. Starting in Virginia (Low-A Salem Red Sox) before playing in South Carolina (High-A Greenville Drive), they arrive in New England with an assignment to Portland. Next up is Massachusetts (Worcester Red Sox), then The Show.
Single-A: Salem Red Sox (Salem, Virginia)
High-A: Greenville Drive (Greenville, South Carolina)
Double-A: Portland Sea Dogs (Portland, Maine)
Triple-A: Worcester Red Sox (Worcester, Massachusetts)