Injuries & Moves: Wong might be ready for Opening Day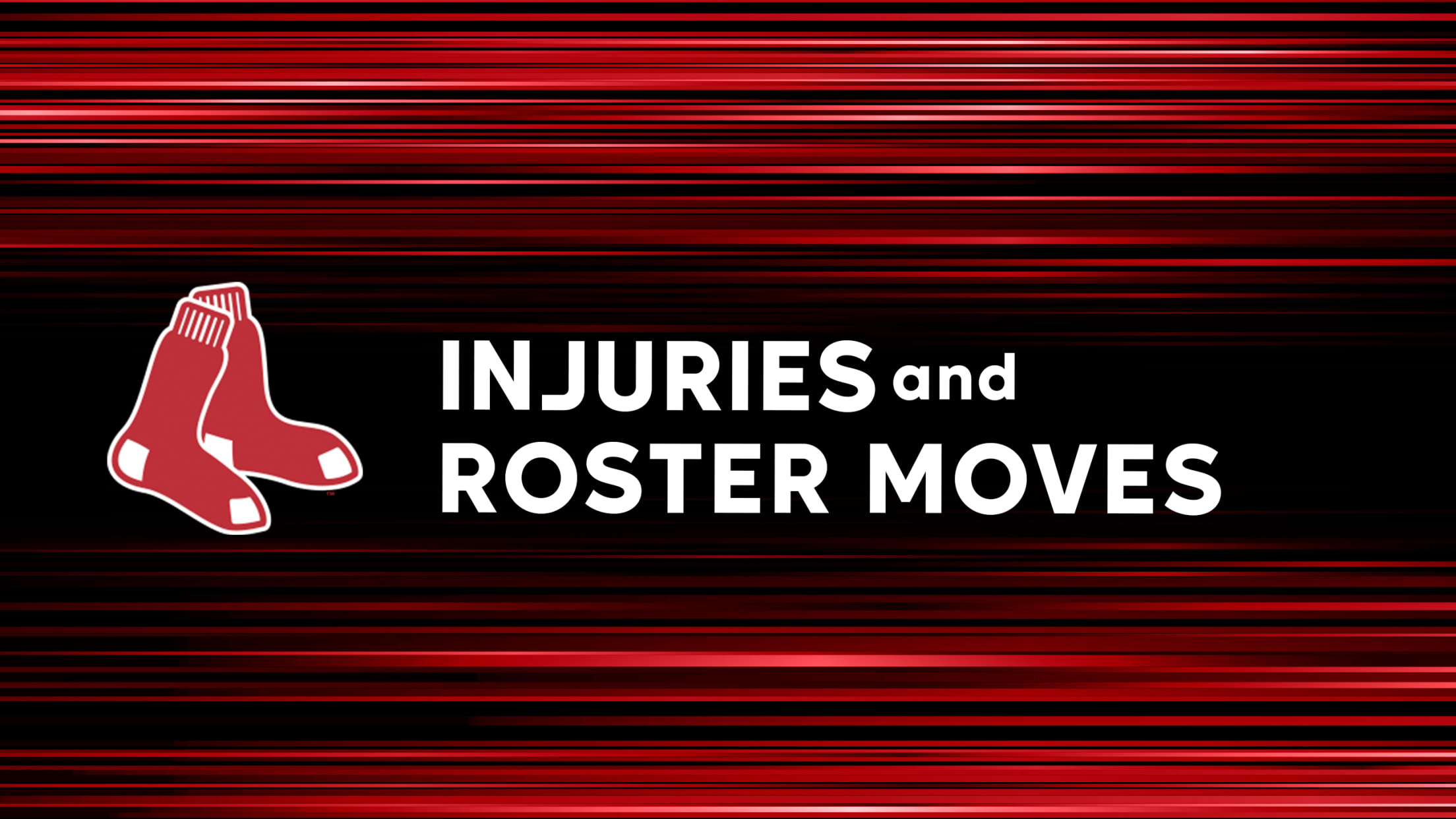 LATEST NEWS March 21: C Connor Wong could be ready for Opening Day Though Wong hasn't played in a Grapefruit League game since suffering a Grade 1 strain of his left hamstring on March 2, Red Sox manager Alex Cora said on Tuesday that the catcher could be ready for
Who will fill Rodríguez's spot in Boston's 'pen?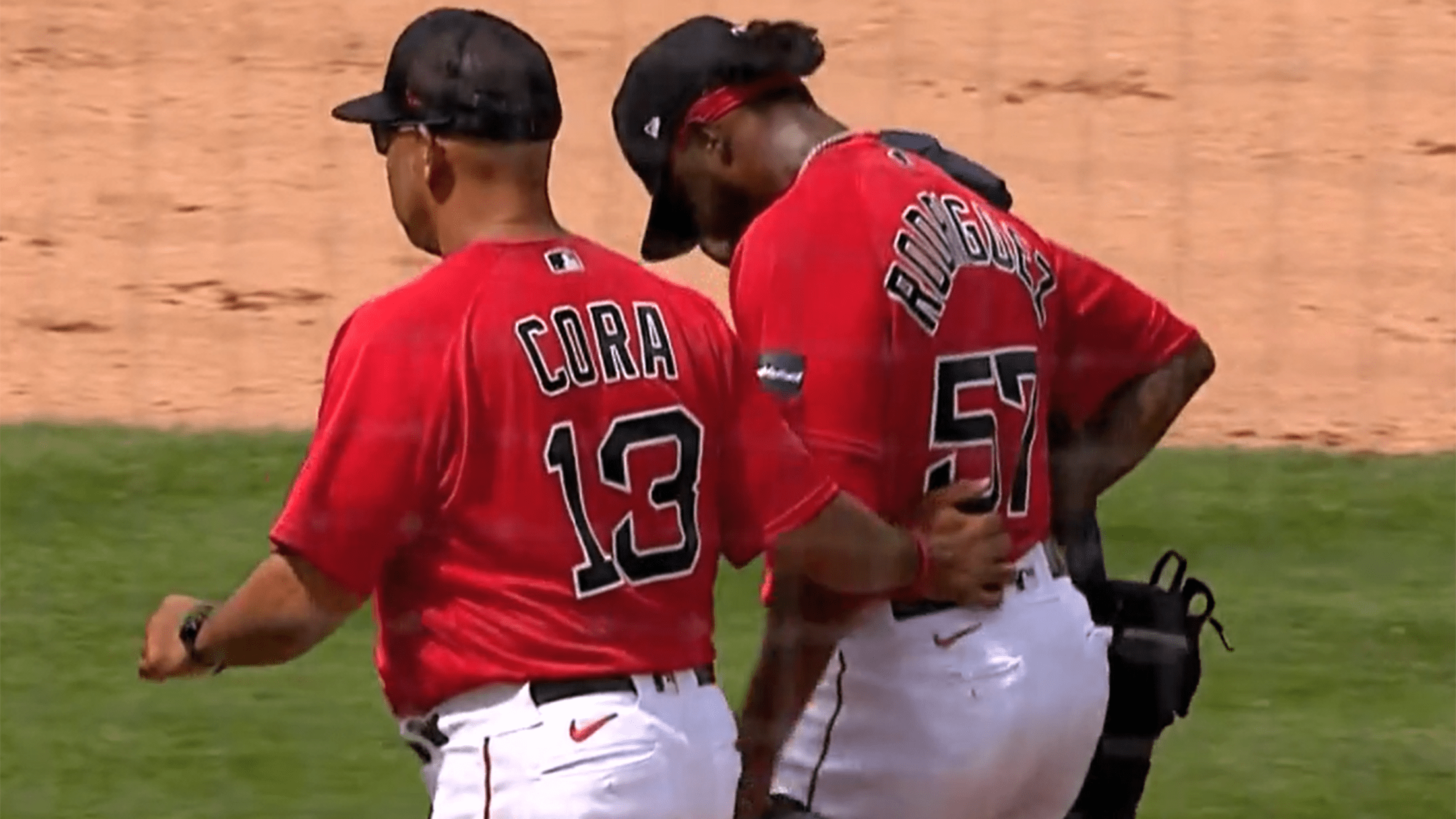 CLEARWATER, Fla. -- With an expectation building that lefty Joely Rodríguez will start the season on the 15-day injured list after suffering an injury to his right side on Saturday, the Red Sox are starting to contemplate who will replace him in the bullpen. Rodríguez was projected to join Richard
Turner stable after frightening hit-by-pitch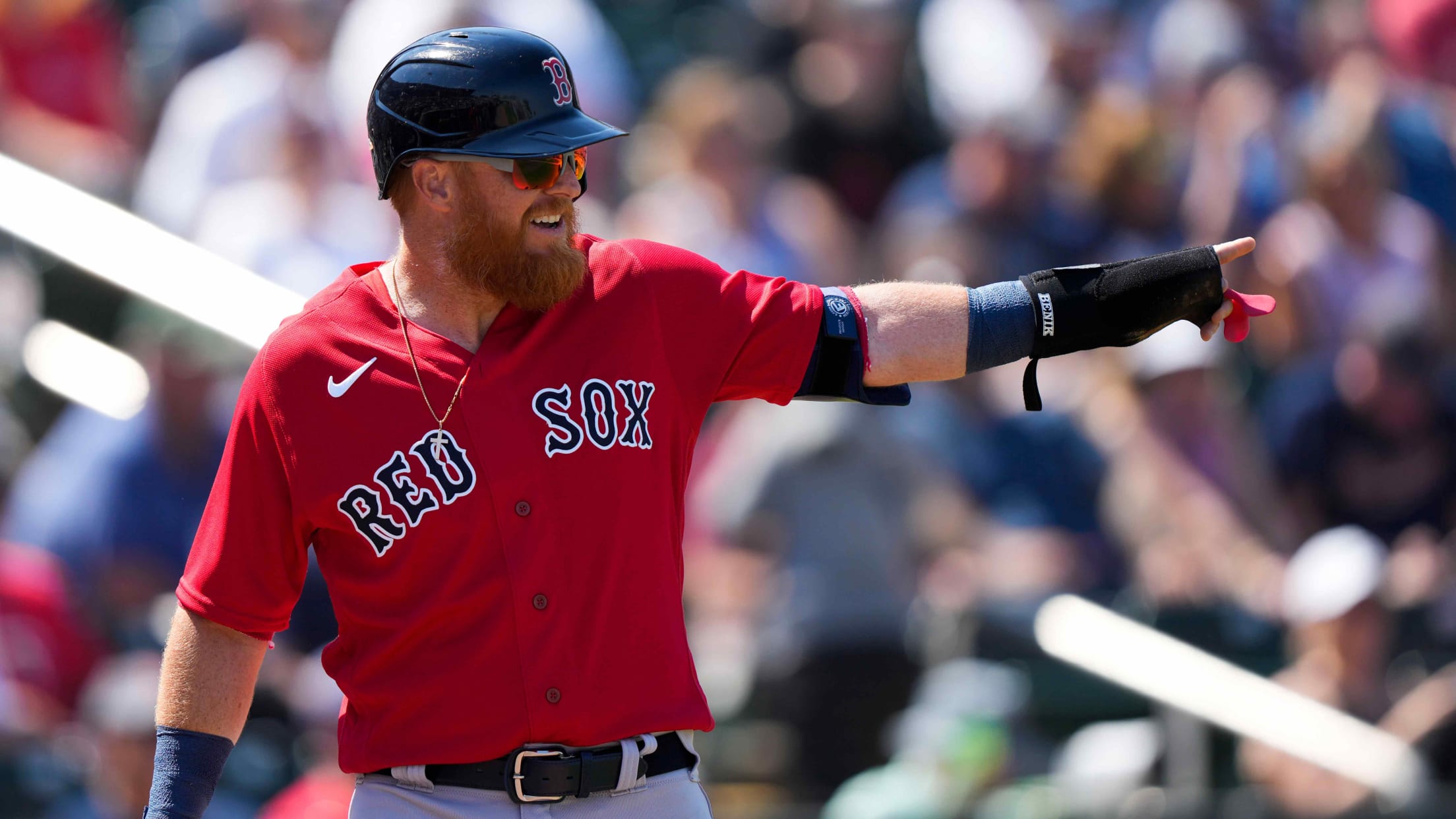 FORT MYERS, Fla. -- In a scary moment at JetBlue Park on Monday afternoon, Red Sox veteran Justin Turner was hit in the face on a fastball by Tigers right-hander Matt Manning in the bottom of the first inning and was taken to a local hospital via ambulance for observation.
Paxton exits spring debut with hamstring injury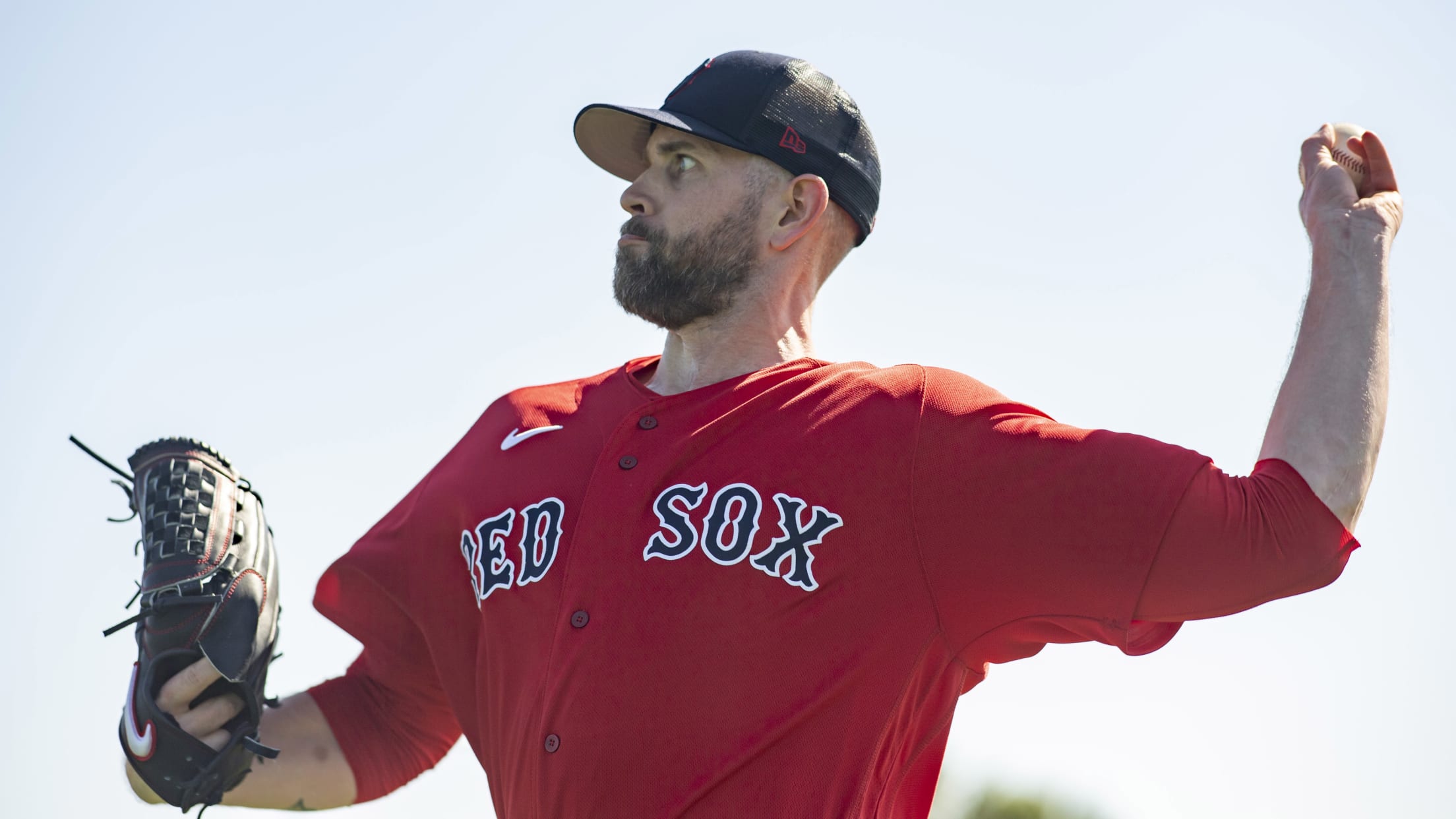 FORT MYERS, Fla. -- The excitement of being back on the mound without any concerns about his health was short-lived for Red Sox left-hander James Paxton, who left his Grapefruit League debut on Friday with a right hamstring injury, the extent of which is unknown at this point. Making the
Sale has 'a lot of fun' facing batters again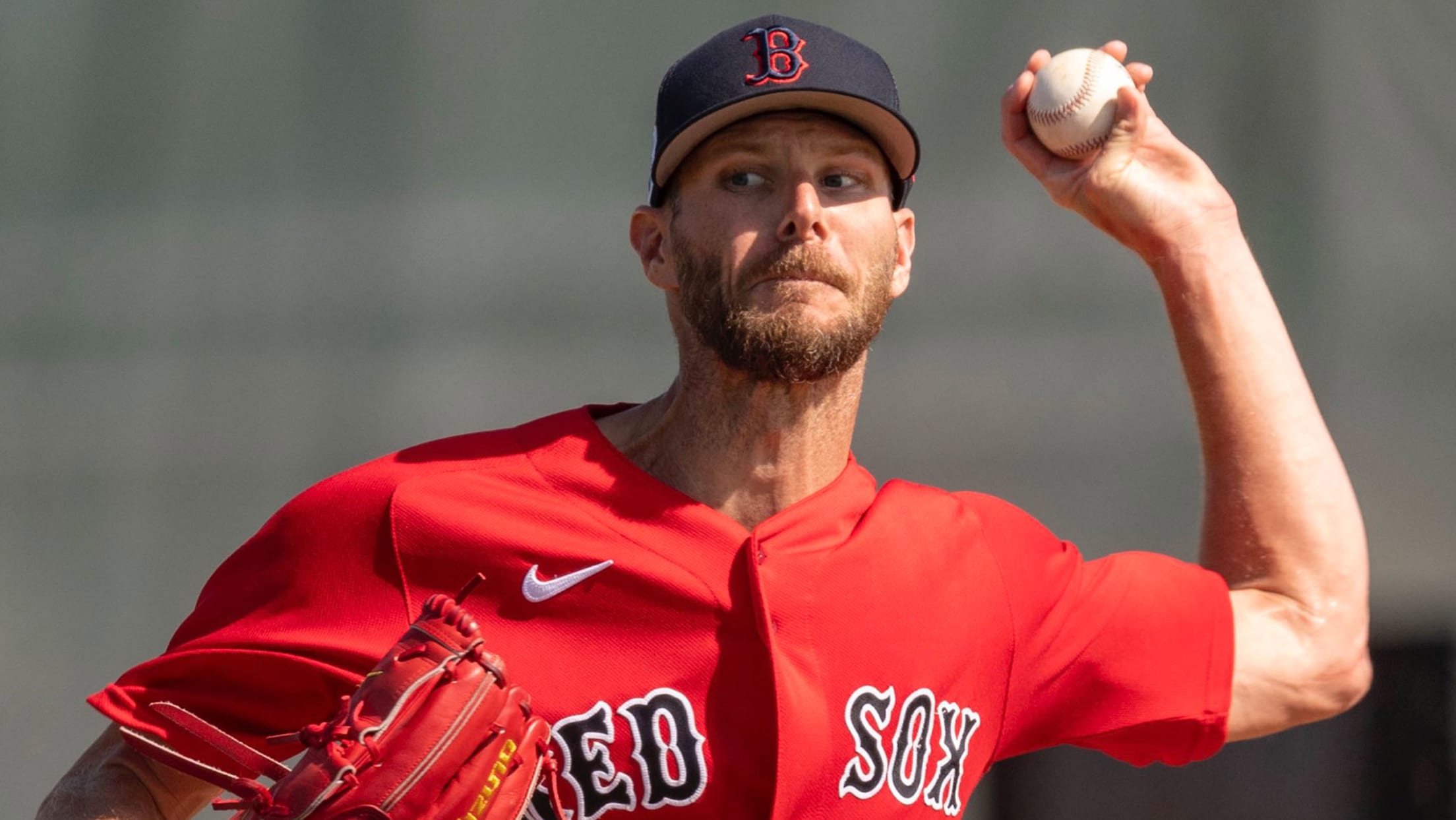 FORT MYERS, Fla. -- Just another mundane live batting practice session at Spring Training? Not this time. Not for Chris Sale. For Boston's lanky left-hander, Saturday was a milestone day. He stepped back up on that mound with hitters -- even though they were teammates -- standing 60 feet, 6
Trevor Story undergoes right elbow surgery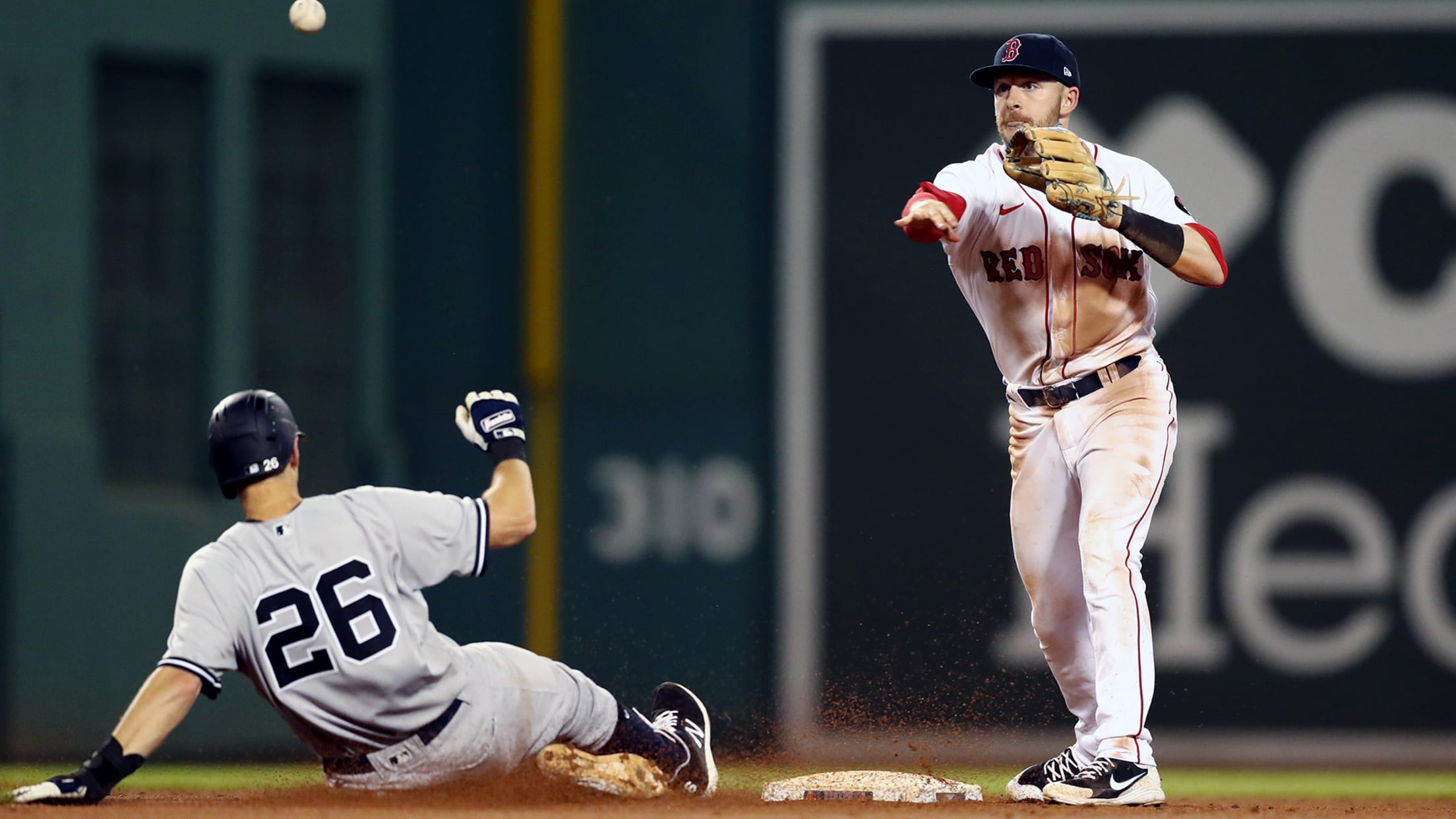 BOSTON -- The Red Sox's middle-infield picture became even more unclear Tuesday afternoon, when the club announced infielder Trevor Story underwent a successful internal bracing procedure of the ulnar collateral ligament in his right elbow on Monday. Dr. Keith Meister performed the surgery at Texas Metroplex Institute in Arlington, Texas.
Comebacker knocks Pivetta from game after 3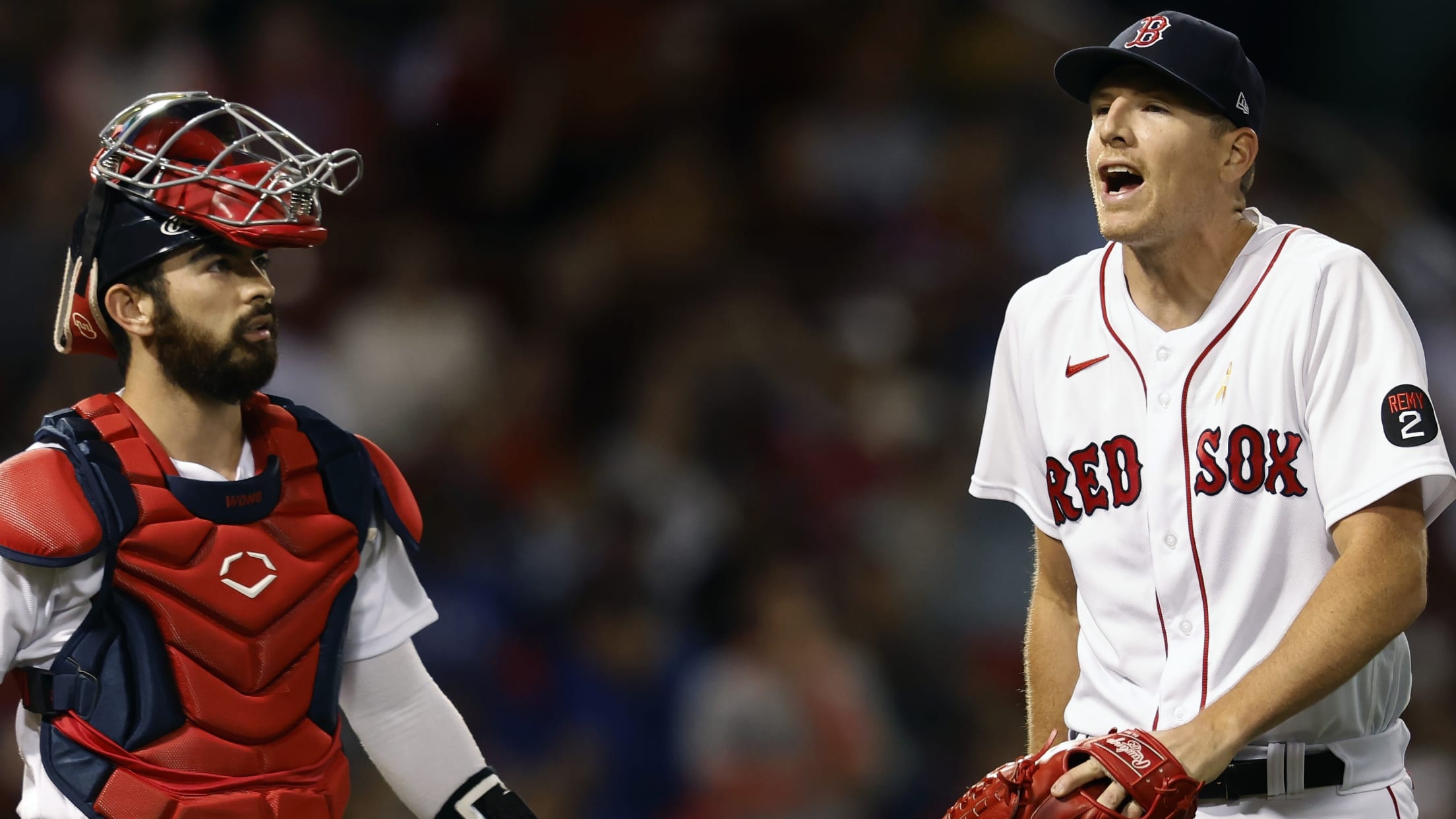 BOSTON -- Nick Pivetta has been far and away the iron man of Boston's pitching rotation this season, making a team-high 27 starts. Rich Hill is a distant second with 20. But Pivetta's impressive durability took a hit on Friday night at Fenway Park when he was struck by a
With Houck injured, Boston's bullpen faces test
BOSTON -- The task of catching up in the standings was already looming as a hard one for the Red Sox. But it got even tougher about an hour before Tuesday's 9-7 loss to the Braves in 11 innings at Fenway Park, with the news that closer Tanner Houck was
Sale fractures wrist in bike accident, out for 2022 season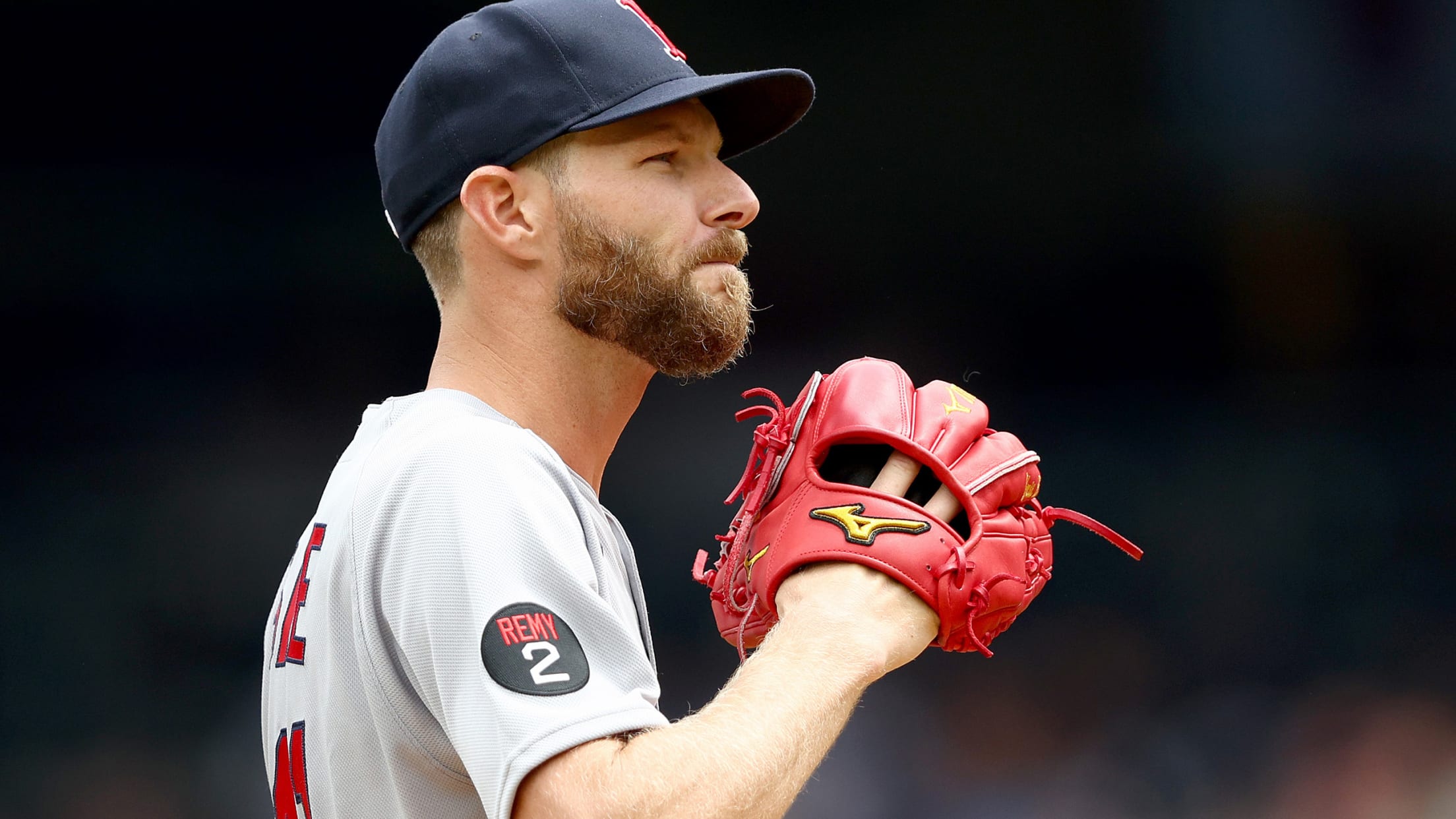 BOSTON -- Chris Sale's unfortunate 2022 season -- marred by a series of freak injuries that limited him to just two starts -- was dealt one last blow when the Red Sox revealed on Tuesday that the lanky lefty fractured his right wrist in a bicycle accident on Saturday. On
Pitching plans unravel for Sox in finale
Hill makes three-inning start in return, while Bello exits with a left groin strain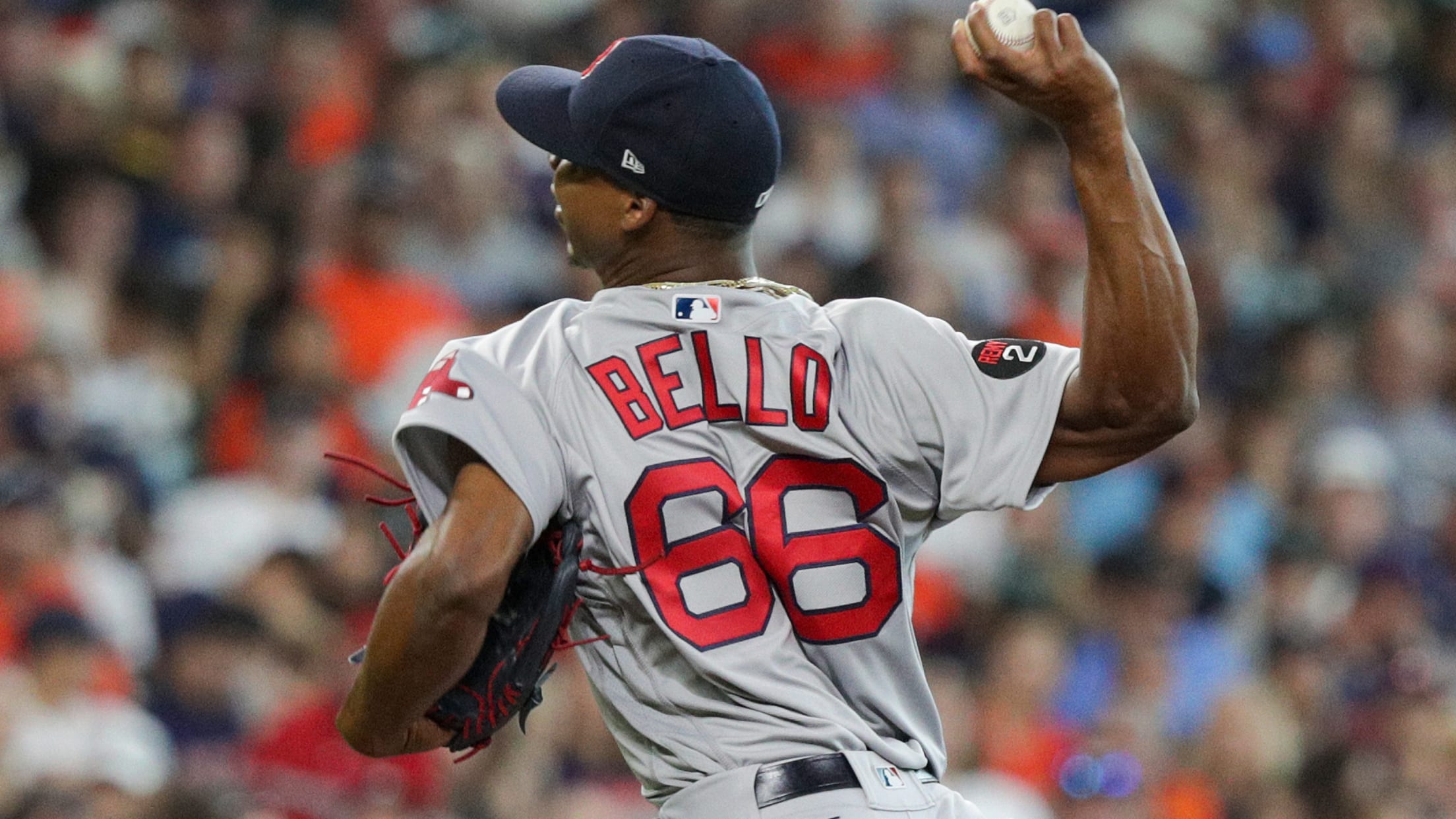 HOUSTON -- Red Sox manager Alex Cora knew it would be hard to get out of Minute Maid Park with a sweep of the impressive Astros, but he had one pitching plan that could help his team pull off the trick. Rich Hill, the 42-year-old lefty making his first start
Story has hairline fracture in right wrist
Red Sox second baseman won't swing a bat for at least 10 days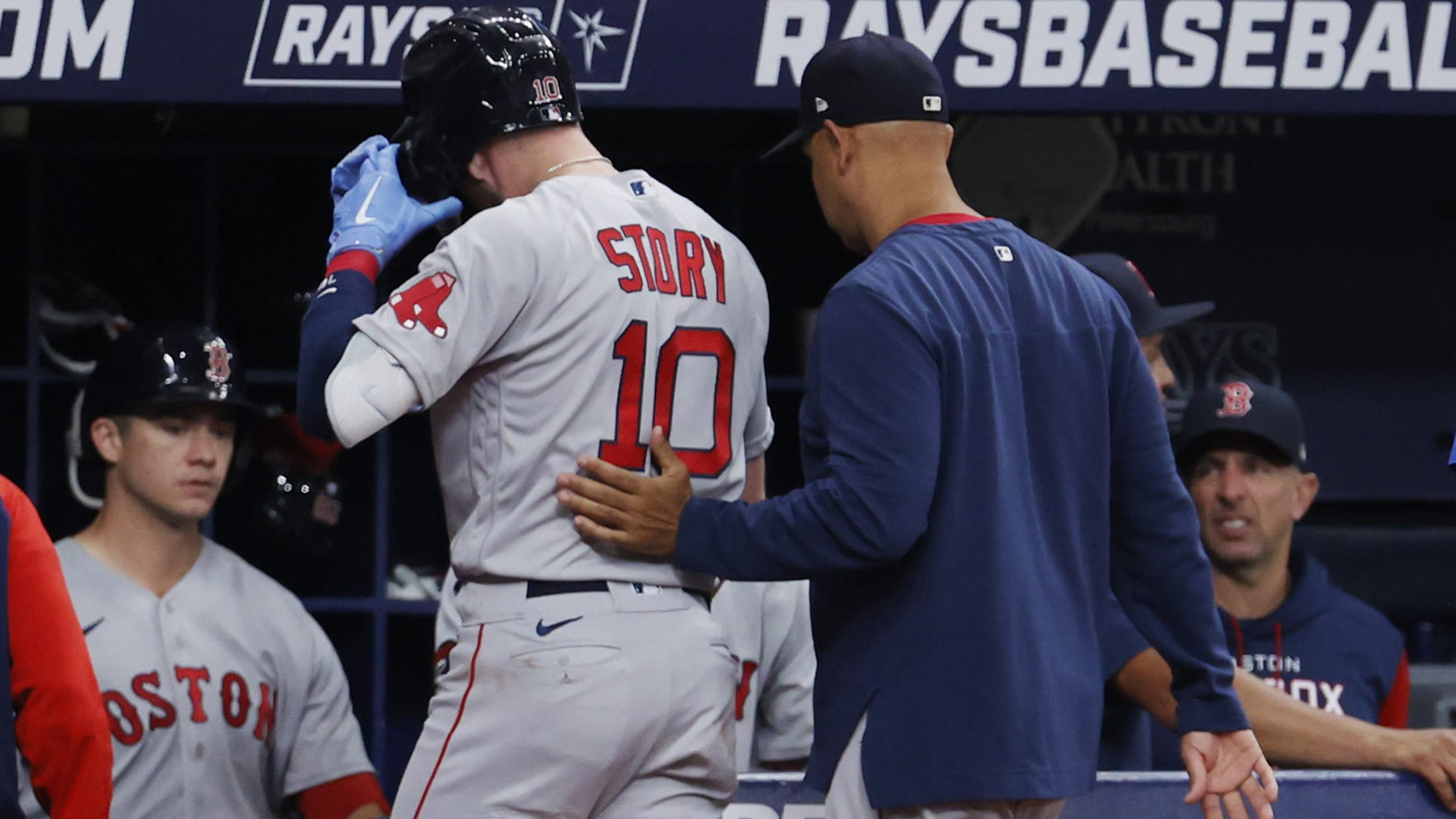 BOSTON -- Red Sox second baseman Trevor Story now knows why his right hand hadn't been recovering like he had hoped from the deep bruise he sustained on July 12 when he was hit by a pitch while in the middle of swinging. A follow-up exam with a hand specialist
Slumping Red Sox lose All-Star Devers to IL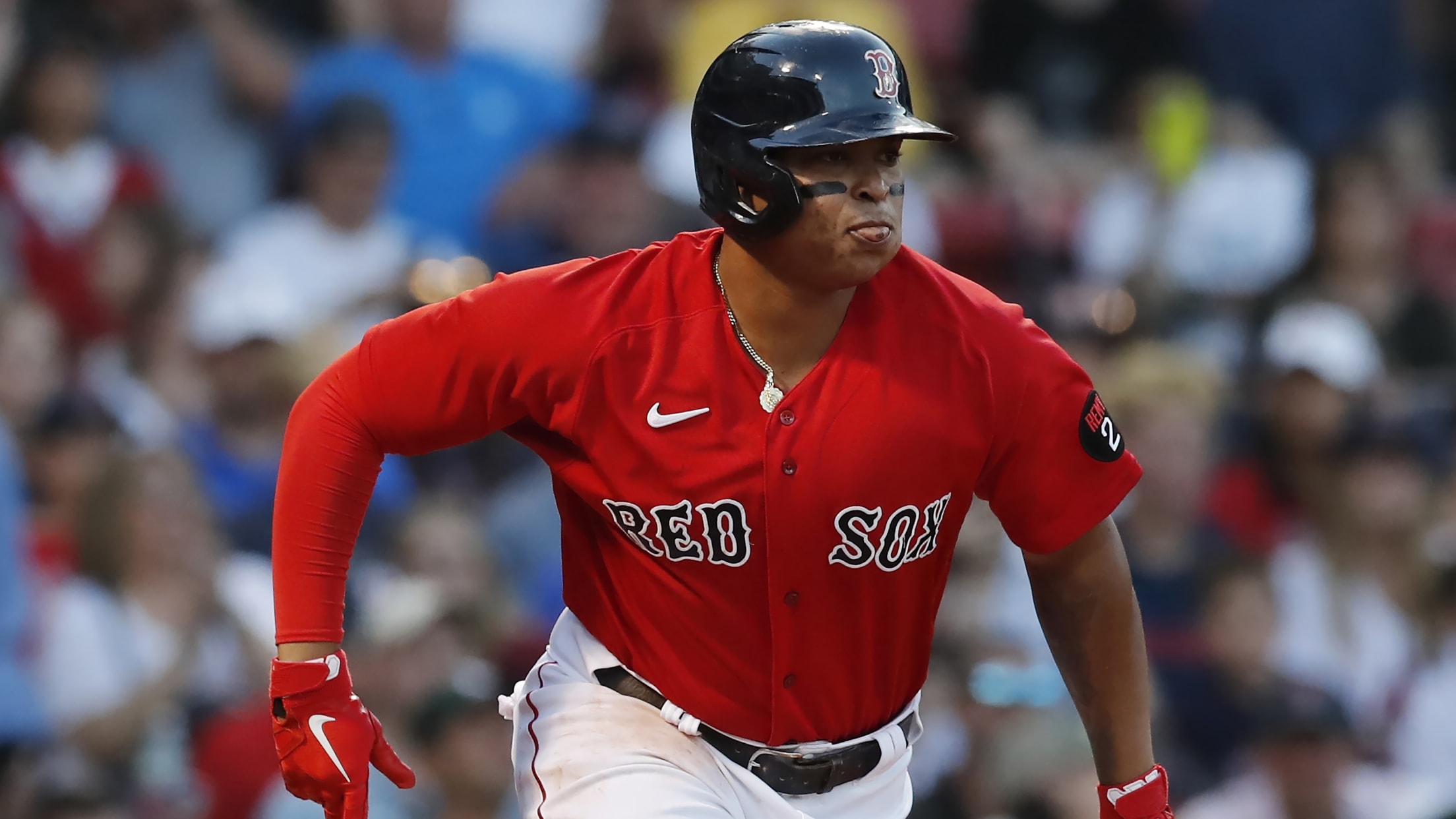 BOSTON -- After a historic 28-5 loss to the Blue Jays on Friday night, the Red Sox were eager to turn the page, with a chance to win their first American League East series of the season still in play. But the next day revealed that the worst outcome of
Sale has surgery after comebacker breaks pinkie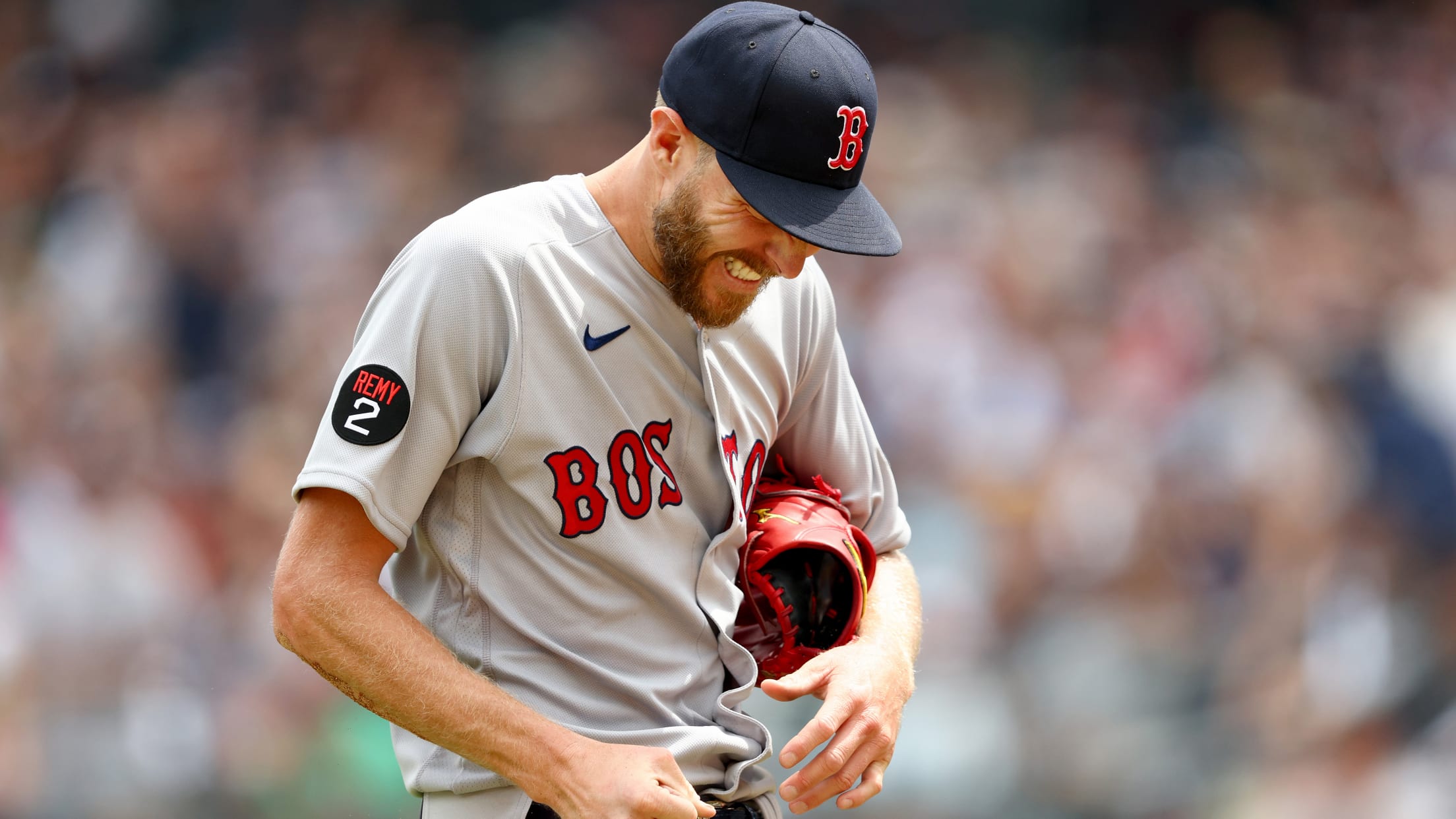 NEW YORK -- Red Sox left-hander Chris Sale underwent surgery on his left pinkie on Monday, a day after he was forced to exit Boston's 13-2 loss to the Yankees when an Aaron Hicks comebacker fractured the finger. The Red Sox gave no timetable for Sale's return following the operation,
Sale on outburst: 'It's not something I'm proud of'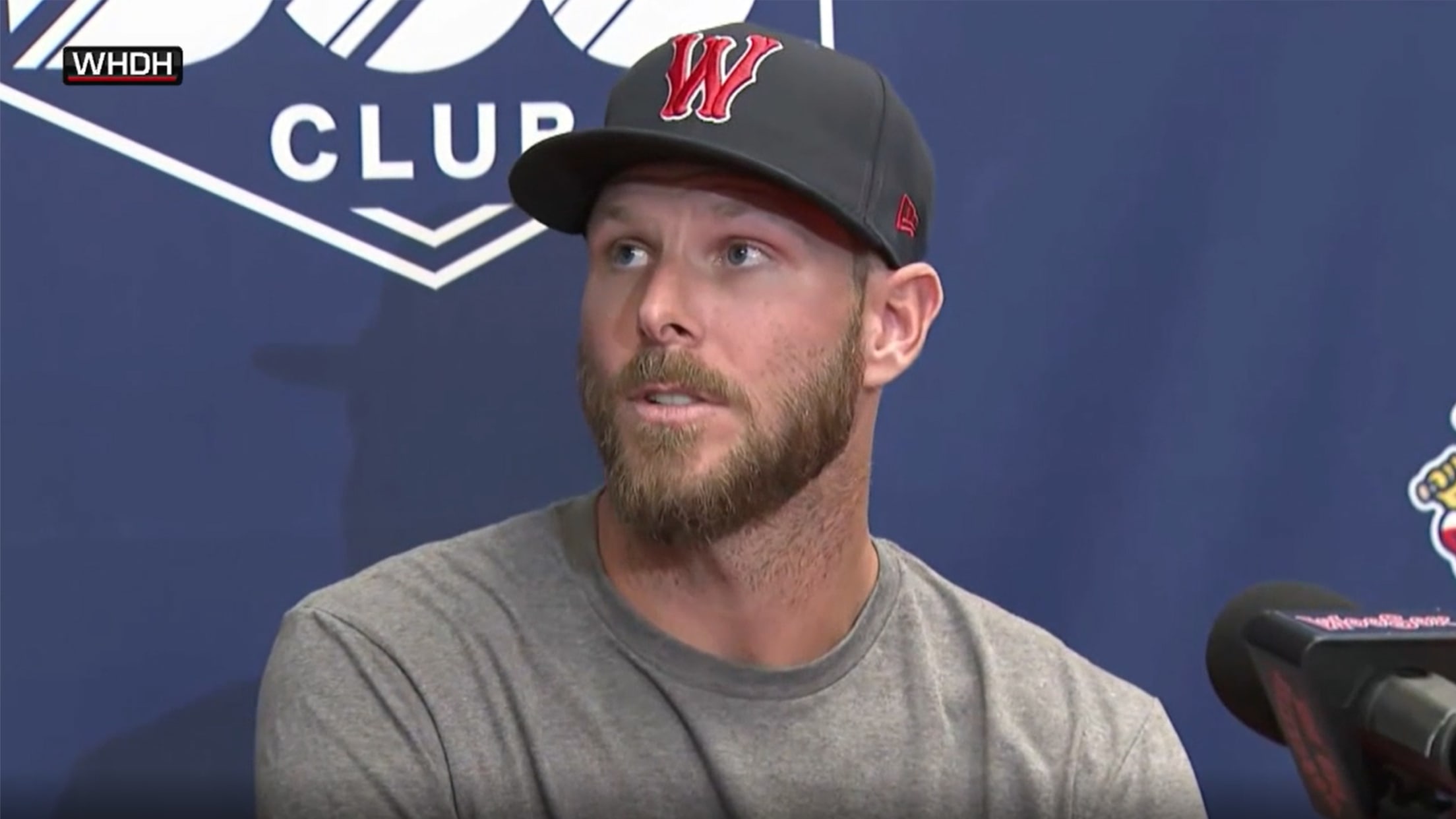 BOSTON -- Chris Sale's level of frustration over walking five batters for Triple-A Worcester on Wednesday night in a Minor League rehab start reached the point that it went viral on Twitter. A day later, the lefty was in a much better mood at Fenway Park. This is because Sale
Sale happy with stuff despite 5 walks in Triple-A start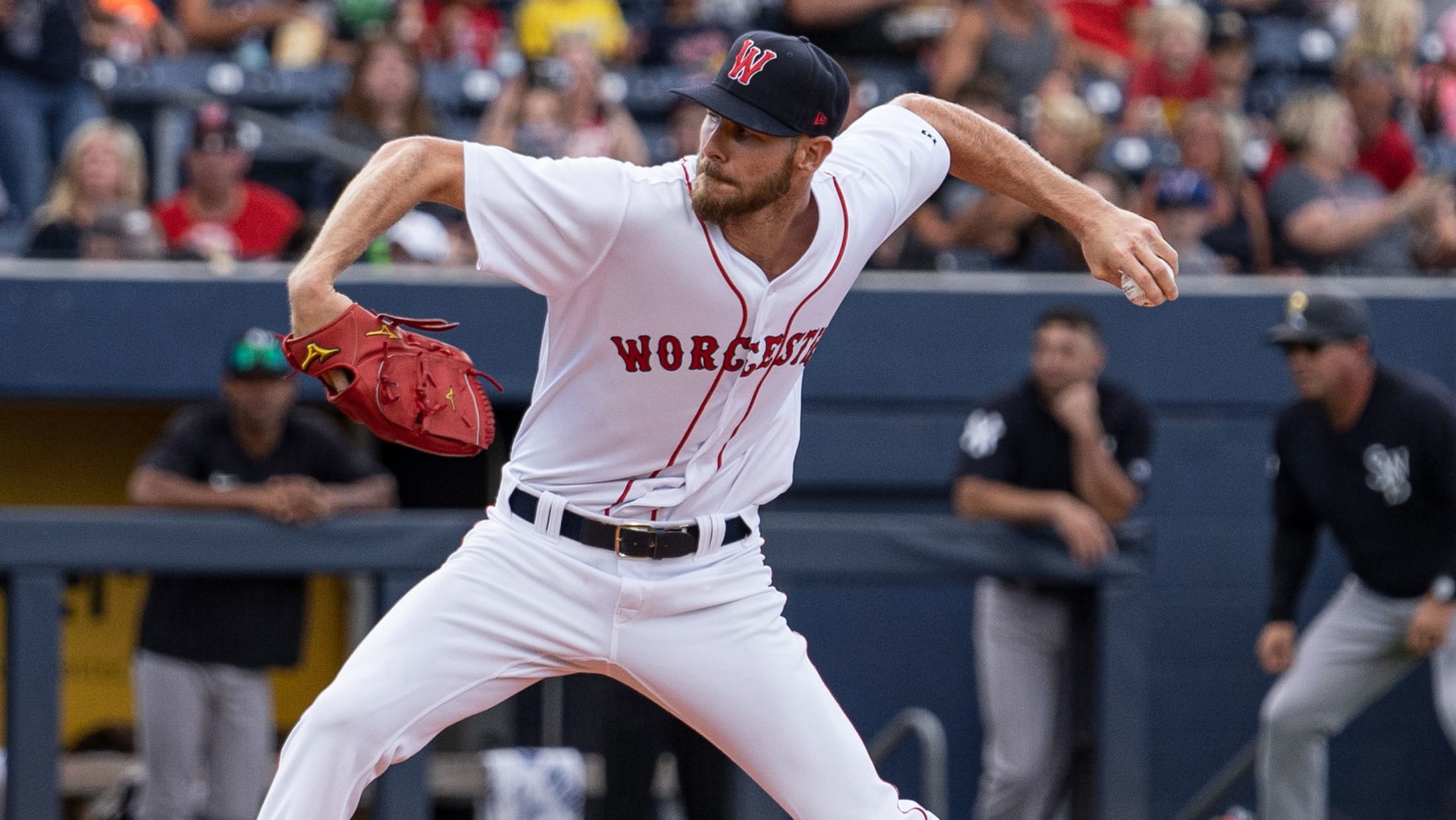 WORCESTER -- Call it wacky Wednesday in the Red Sox's system. The top pitching prospect was at Fenway Park while the seven-time All-Star took the mound at Triple-A Worcester's Polar Park. If Chris Sale has his way, Wednesday's latest rehab outing will have been just a temporary rest stop along
Whitlock to bolster Boston 'pen upon return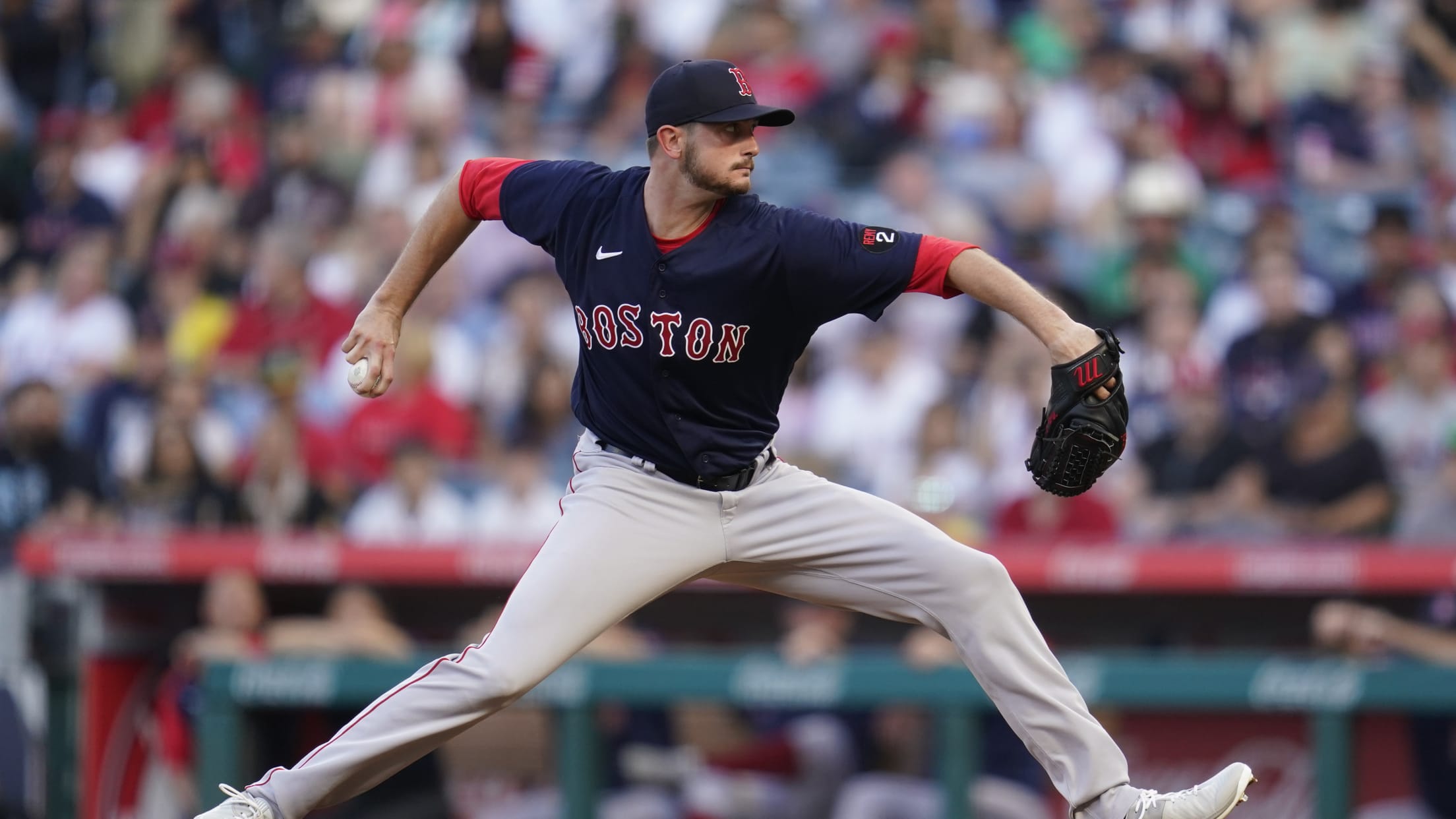 CHICAGO -- There is help on the way for the Red Sox's bullpen and it will come from a familiar face. When Garrett Whitlock returns from his right hip injury at some point in the near future, he will go back to the relief role he dominated in during his
Hill goes on injured list with knee sprain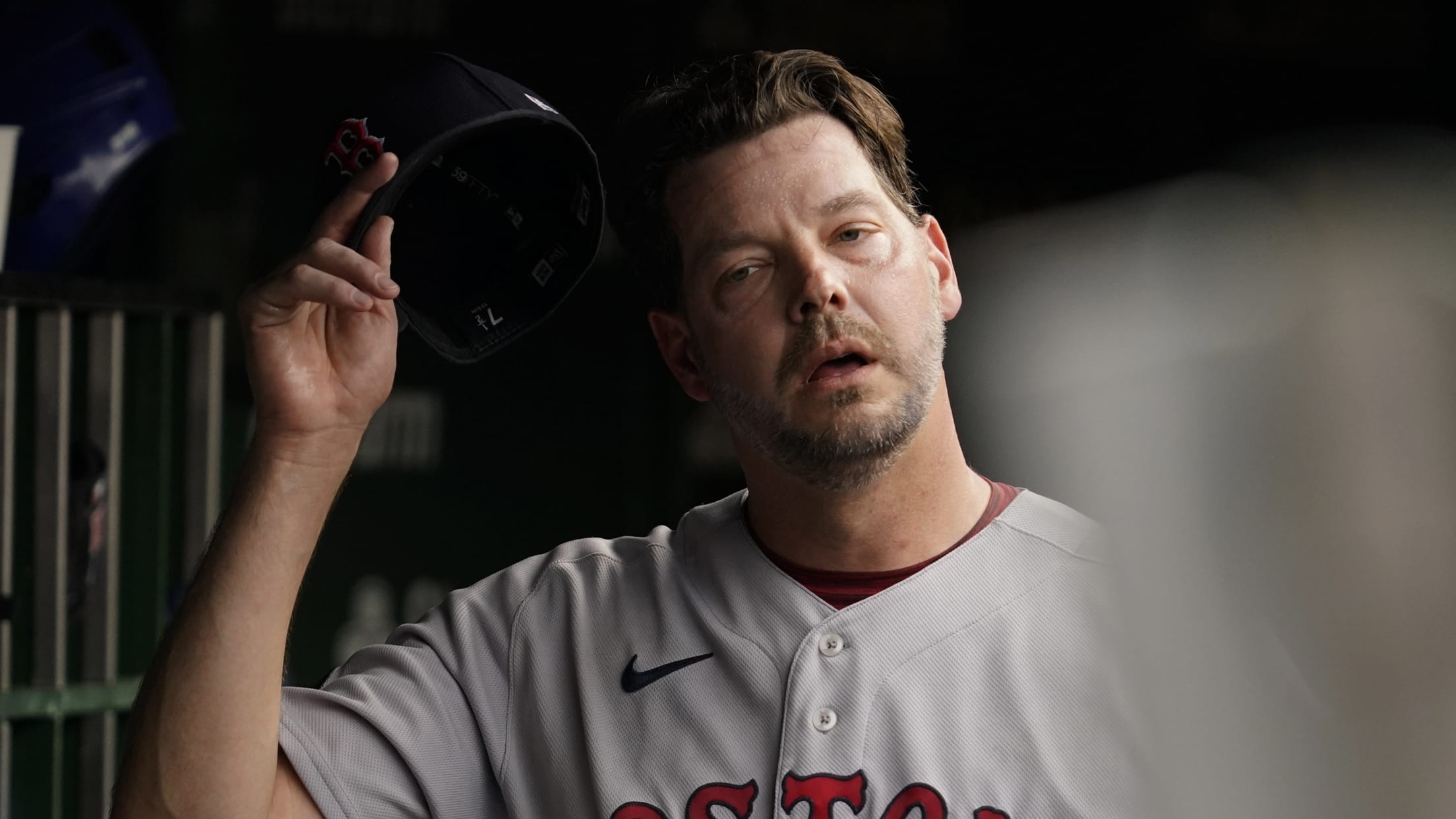 CHICAGO -- A day after Rich Hill sprained his left knee during a start against the Cubs, the Red Sox placed the 42-year-old lefty on the 15-day injured list prior to Saturday's game. Hill joins Nathan Eovaldi (low back inflammation) and Garrett Whitlock (right hip inflammation) on the injured list
Sale eager for return to Sox ... in any role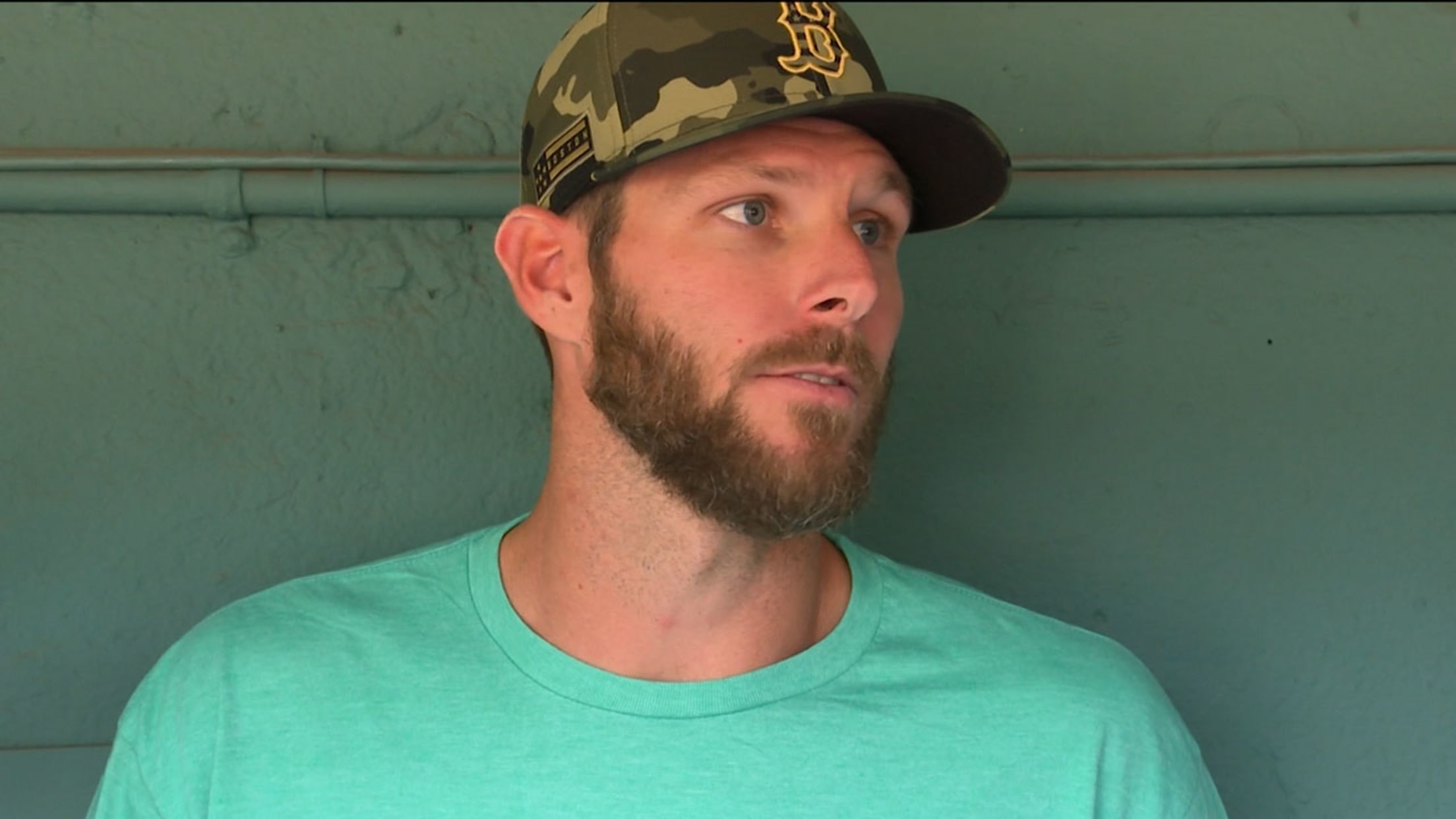 BOSTON -- As Chris Sale sat in the dugout at Fenway Park and spoke to the media on Tuesday, he could see the mound that he will be pitching on top of again in the not-too-distant future. With the target finally within his sights, Sale was enthusiastic about his progress.
Bogey doesn't think hamstring injury is too serious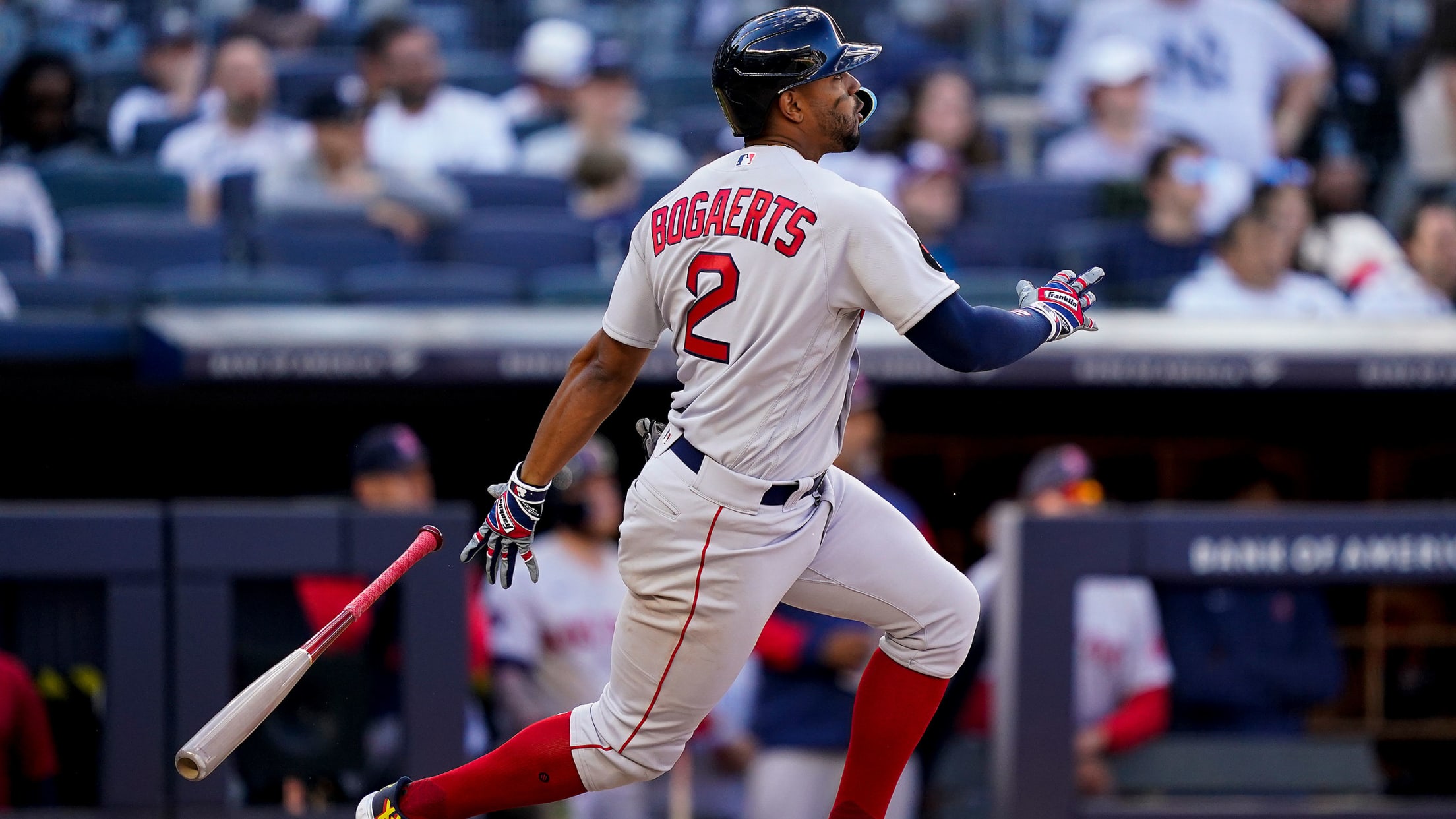 NEW YORK -- For Xander Bogaerts, the satisfaction of slapping a go-ahead RBI single in the top of the 10th inning on Friday's Opening Day at Yankee Stadium was washed away by the pain and concern he felt as soon as tried to run out of the batters' box. The
Sale (rib) won't be ready for Opening Day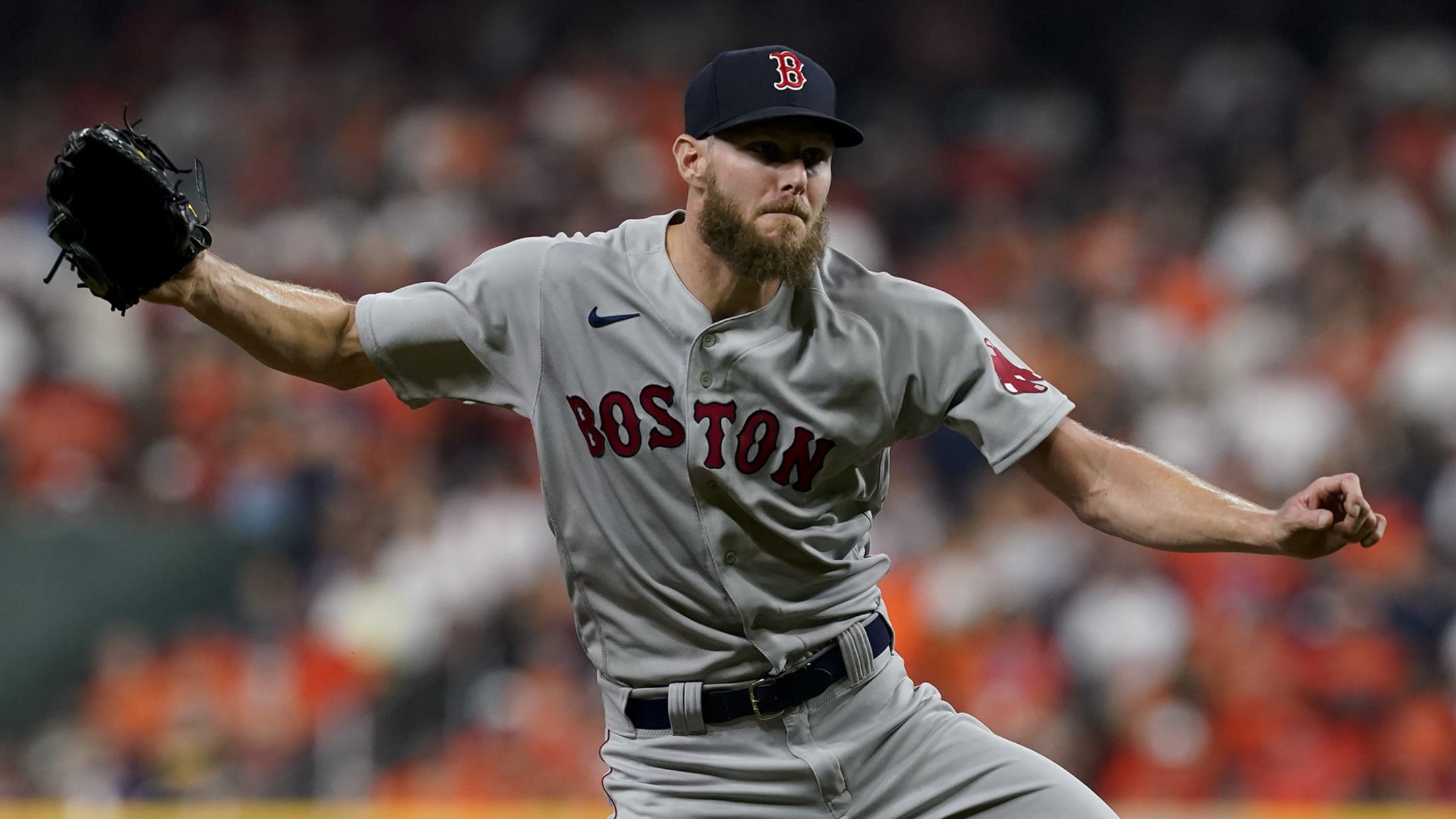 FORT MYERS, Fla. -- The Red Sox revealed on Wednesday that lefty ace Chris Sale has a stress fracture in his right rib cage that will leave him off the Opening Day roster for the third consecutive season. In fact, it is hard to gauge when Sale will be able
Notes: 'Good chance' J.D. starts Game 2
Barnes, Iglesias not on ALDS roster; Pivetta out of 'pen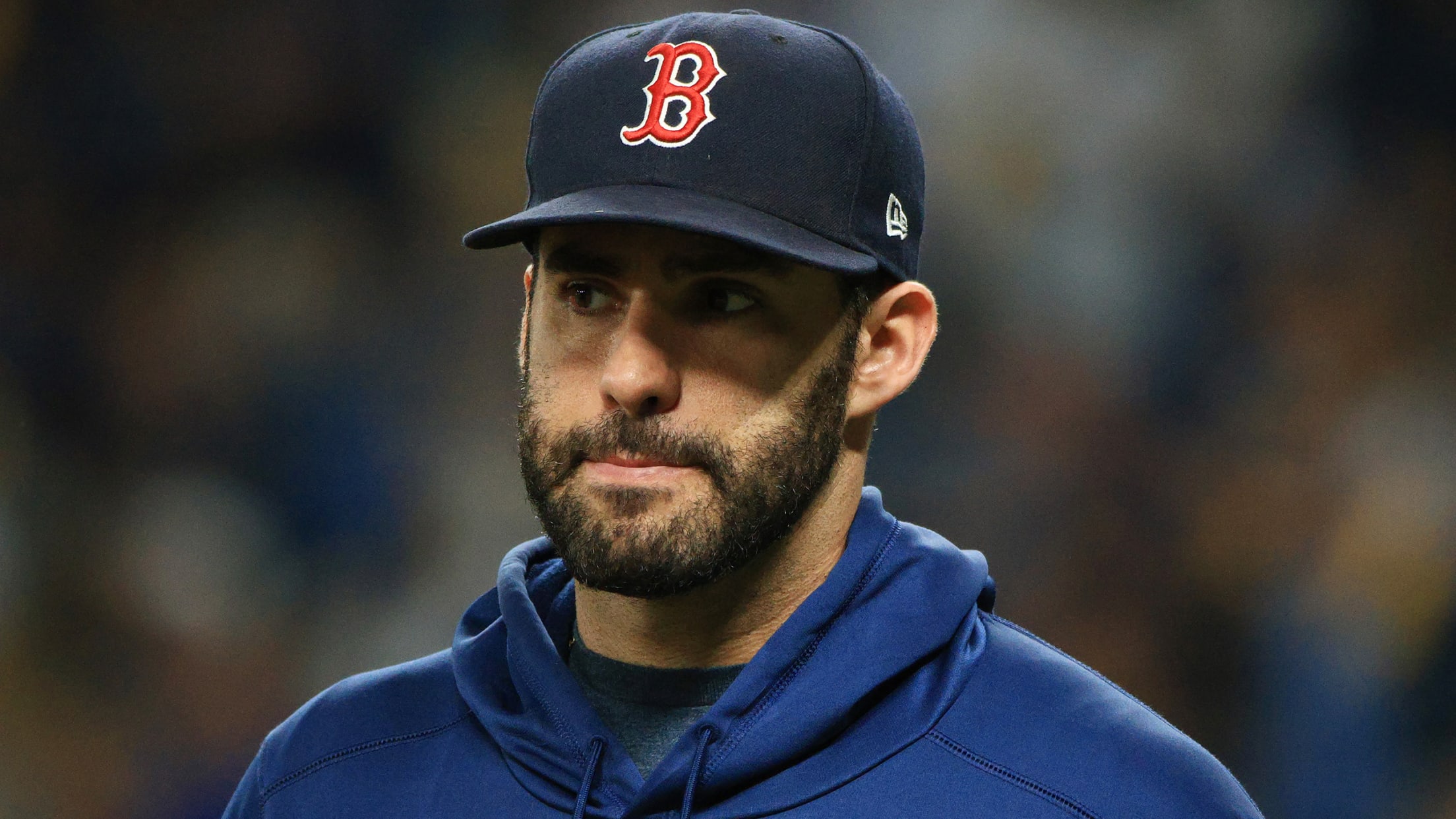 ST. PETERSBURG -- The Red Sox got a boost of good news before the American League Division Series even started on Thursday, when they placed ailing slugger J.D. Martinez on the roster for the best-of-five series against the Rays. Martinez sprained his left ankle in the final game of the
J.D. out for Wild Card Game vs. Yanks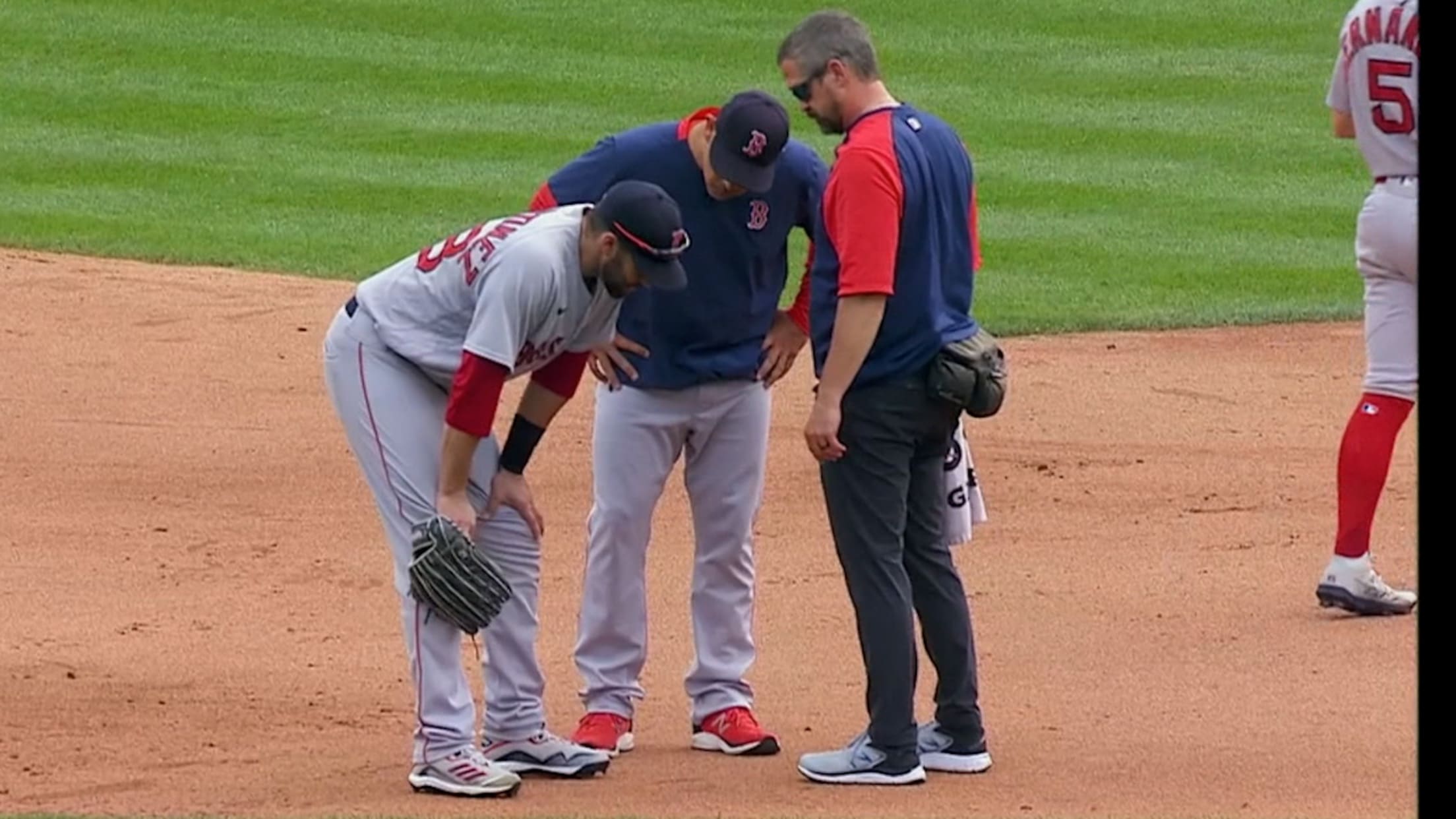 BOSTON -- The Red Sox on Tuesday morning released their roster for the American League Wild Card Game, and star slugger J.D. Martinez wasn't on it. Martinez suffered a freak injury in Sunday's Game No. 162 when he sprained his left ankle tripping over the second-base bag while running out
J.D. exits series finale with left ankle sprain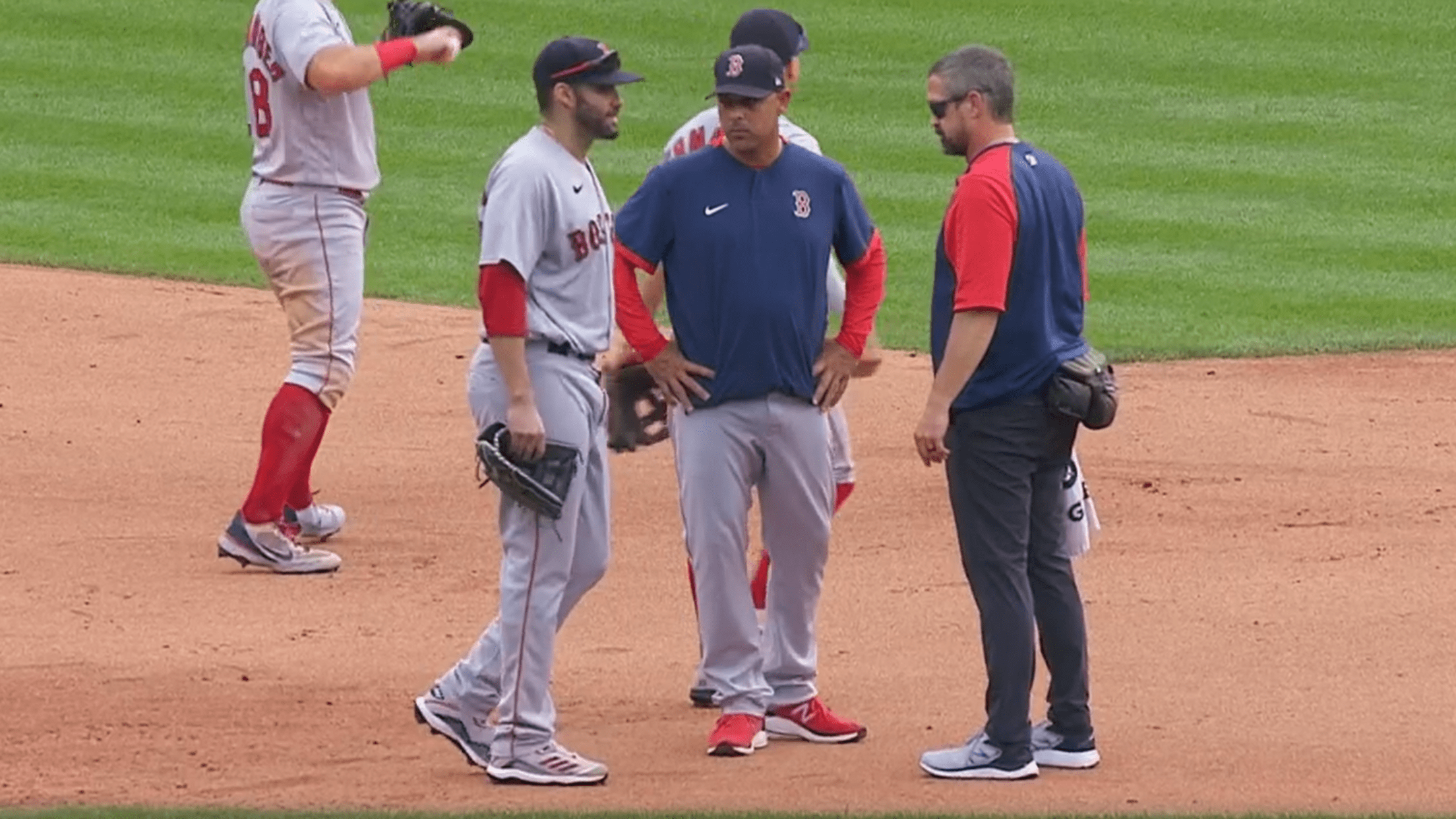 WASHINGTON -- Of all the things the Red Sox didn't need in Game No. 162, a freak injury to a key player was high on the list. But that's what happened when star slugger J.D. Martinez sprained his left ankle when he tripped over the second-base bag running out to
Sale (COVID) likely out at least 10 days
Bogaerts returns from IL, in lineup for series opener vs. White Sox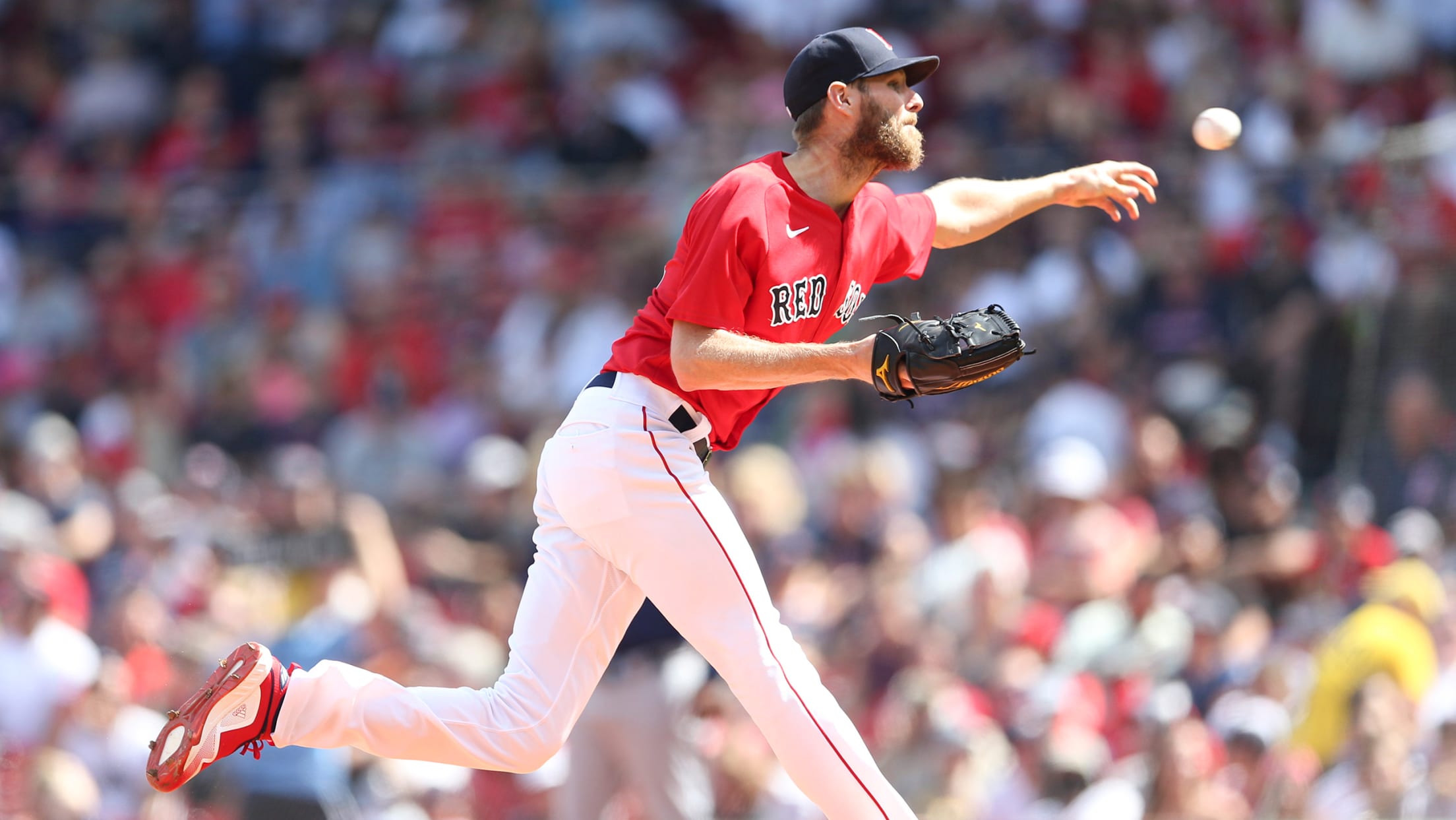 CHICAGO -- Just when the Red Sox seemed to be distancing themselves from a recent COVID-19 outbreak, ace Chris Sale tested positive and won't make his scheduled start on Sunday against the White Sox, the club announced a few hours prior to Friday night's series opener. The Red Sox learned
Sox focus on 'small ball' as COVID-IL grows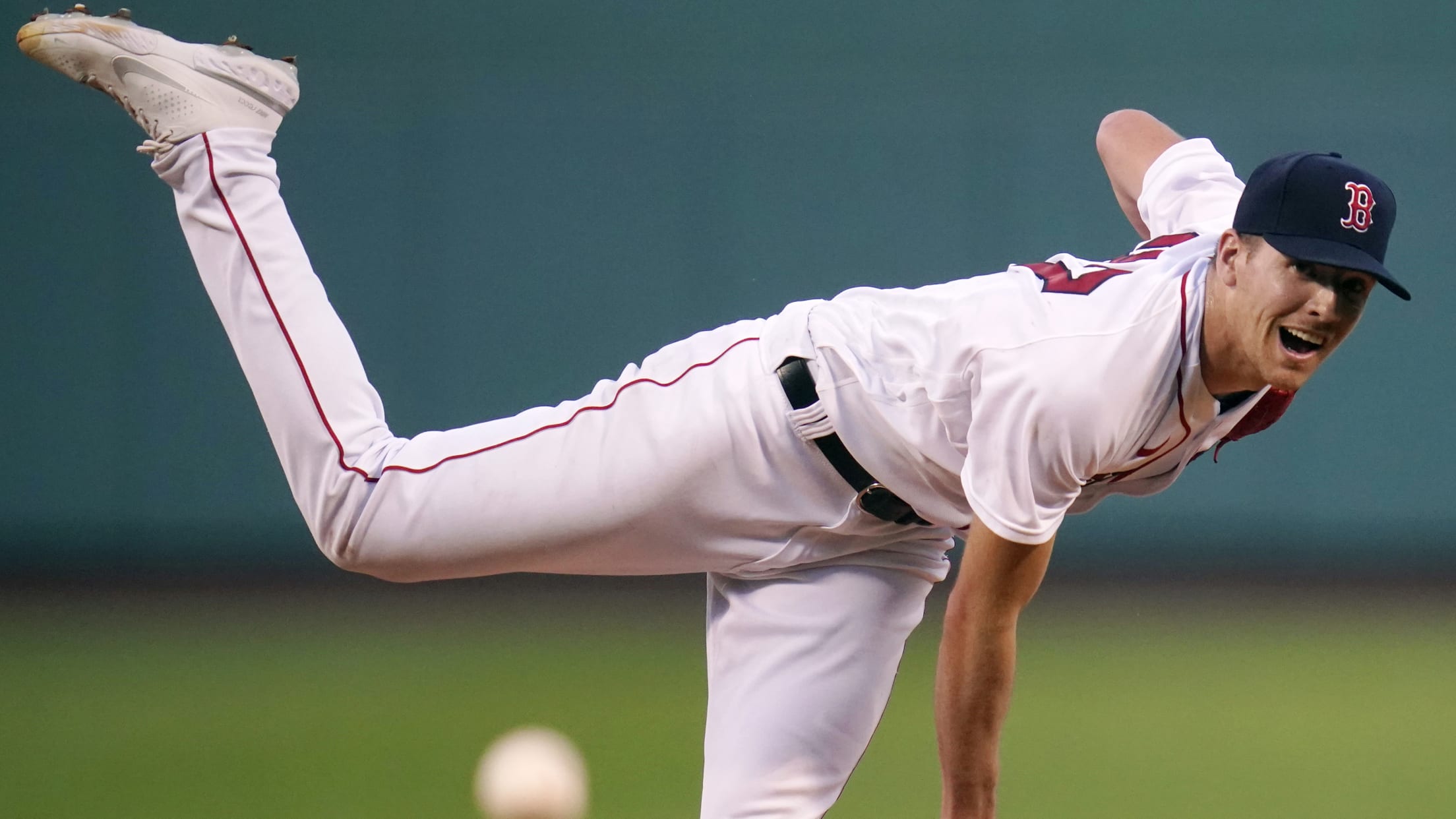 BOSTON – Red Sox manager Alex Cora learned a lot about dealing with a COVID-19 outbreak by watching how his close friend, Yankees manager Aaron Boone, handled it. On Sunday, Boston placed scheduled starter Nick Pivetta on the COVID-related injury list. Then the Red Sox announced that Danny Santana was