Injuries & Moves: Sale throws second 'pen session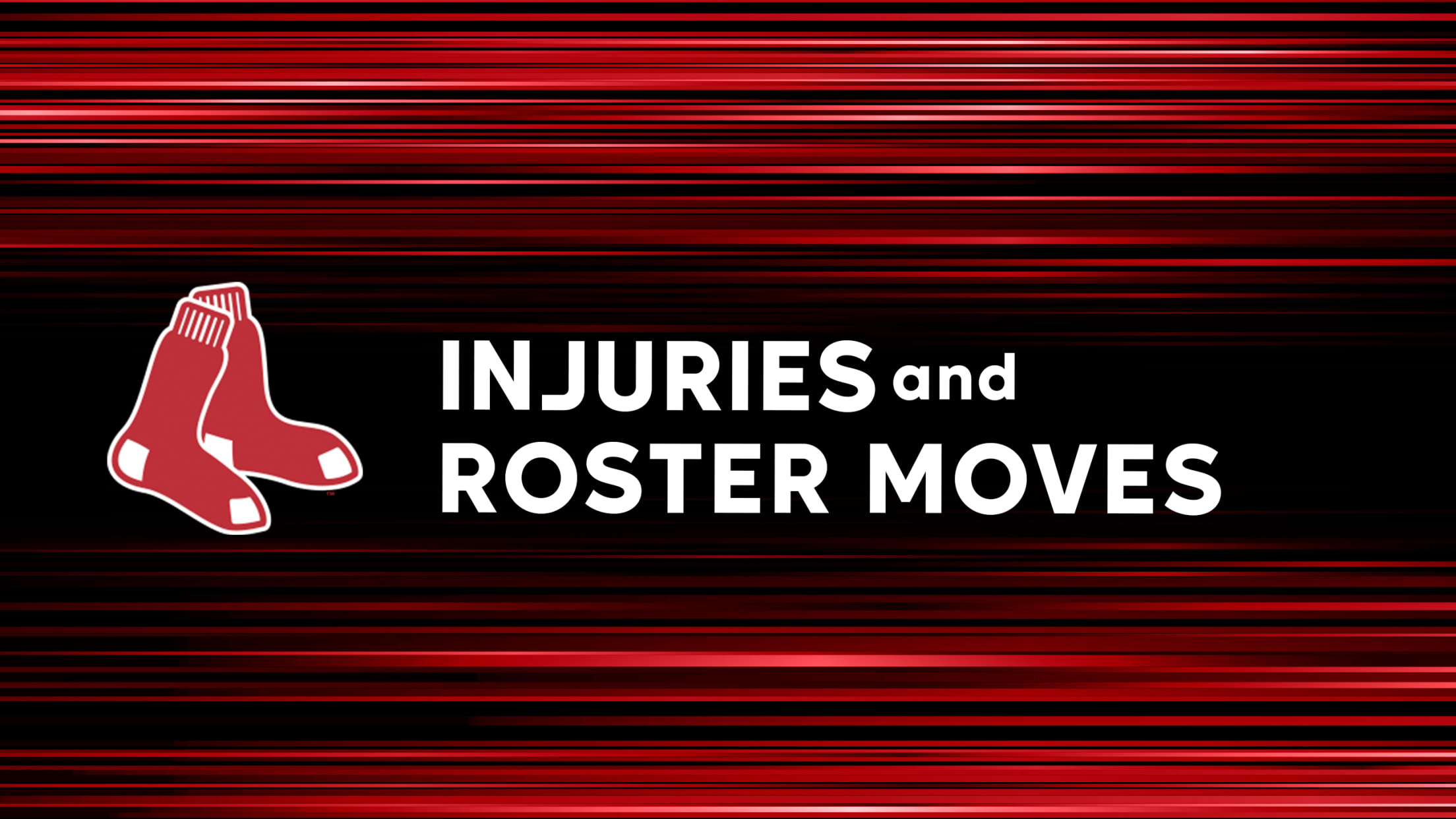 Keep track of the Red Sox's recent transactions and injury updates throughout the season.
Bogey doesn't think hamstring injury is too serious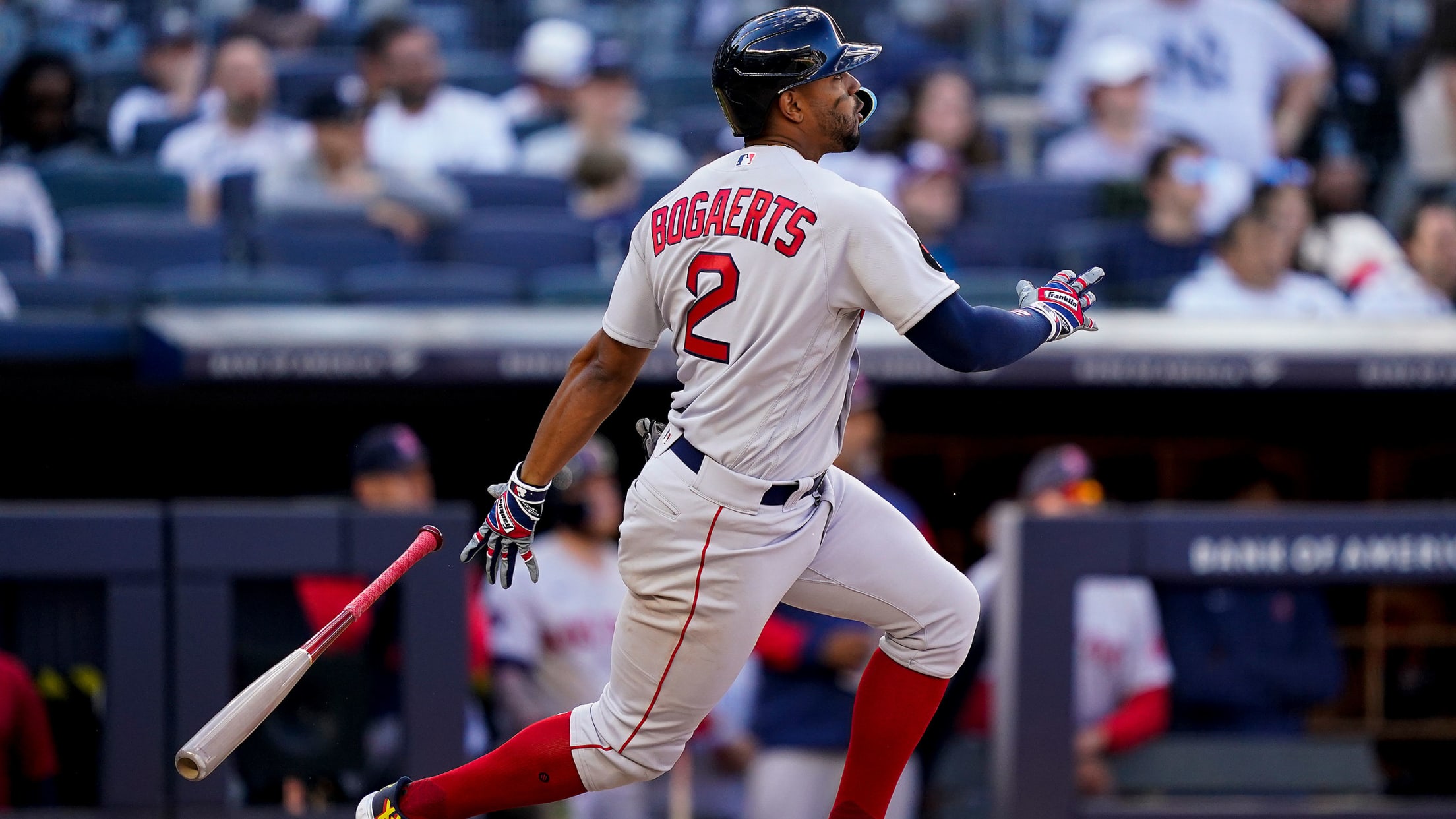 NEW YORK -- For Xander Bogaerts, the satisfaction of slapping a go-ahead RBI single in the top of the 10th inning on Friday's Opening Day at Yankee Stadium was washed away by the pain and concern he felt as soon as tried to run out of the batters' box. The
Sale (rib) won't be ready for Opening Day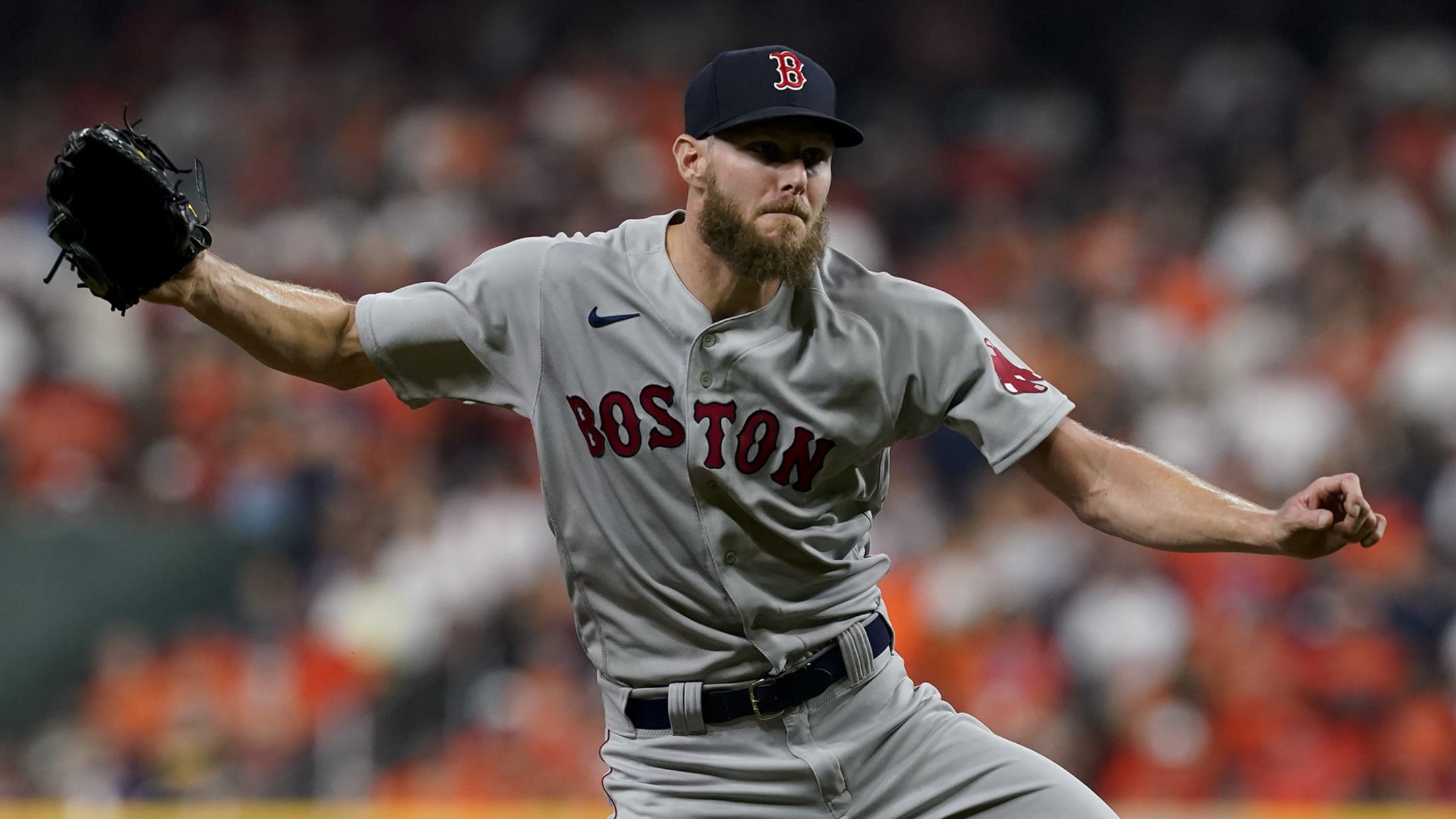 FORT MYERS, Fla. -- The Red Sox revealed on Wednesday that lefty ace Chris Sale has a stress fracture in his right rib cage that will leave him off the Opening Day roster for the third consecutive season. In fact, it is hard to gauge when Sale will be able
Notes: 'Good chance' J.D. starts Game 2
Barnes, Iglesias not on ALDS roster; Pivetta out of 'pen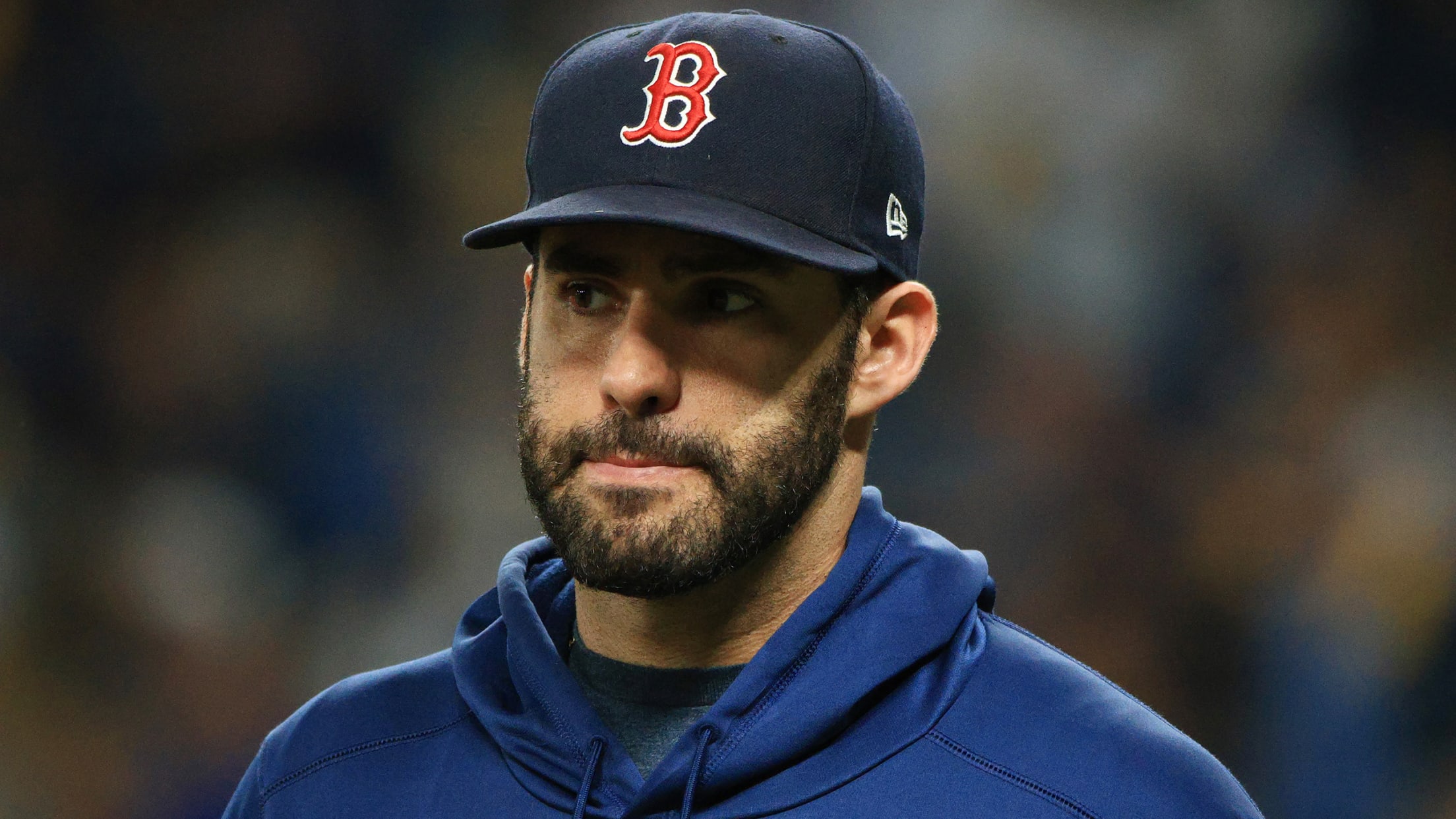 ST. PETERSBURG -- The Red Sox got a boost of good news before the American League Division Series even started on Thursday, when they placed ailing slugger J.D. Martinez on the roster for the best-of-five series against the Rays. Martinez sprained his left ankle in the final game of the
J.D. out for Wild Card Game vs. Yanks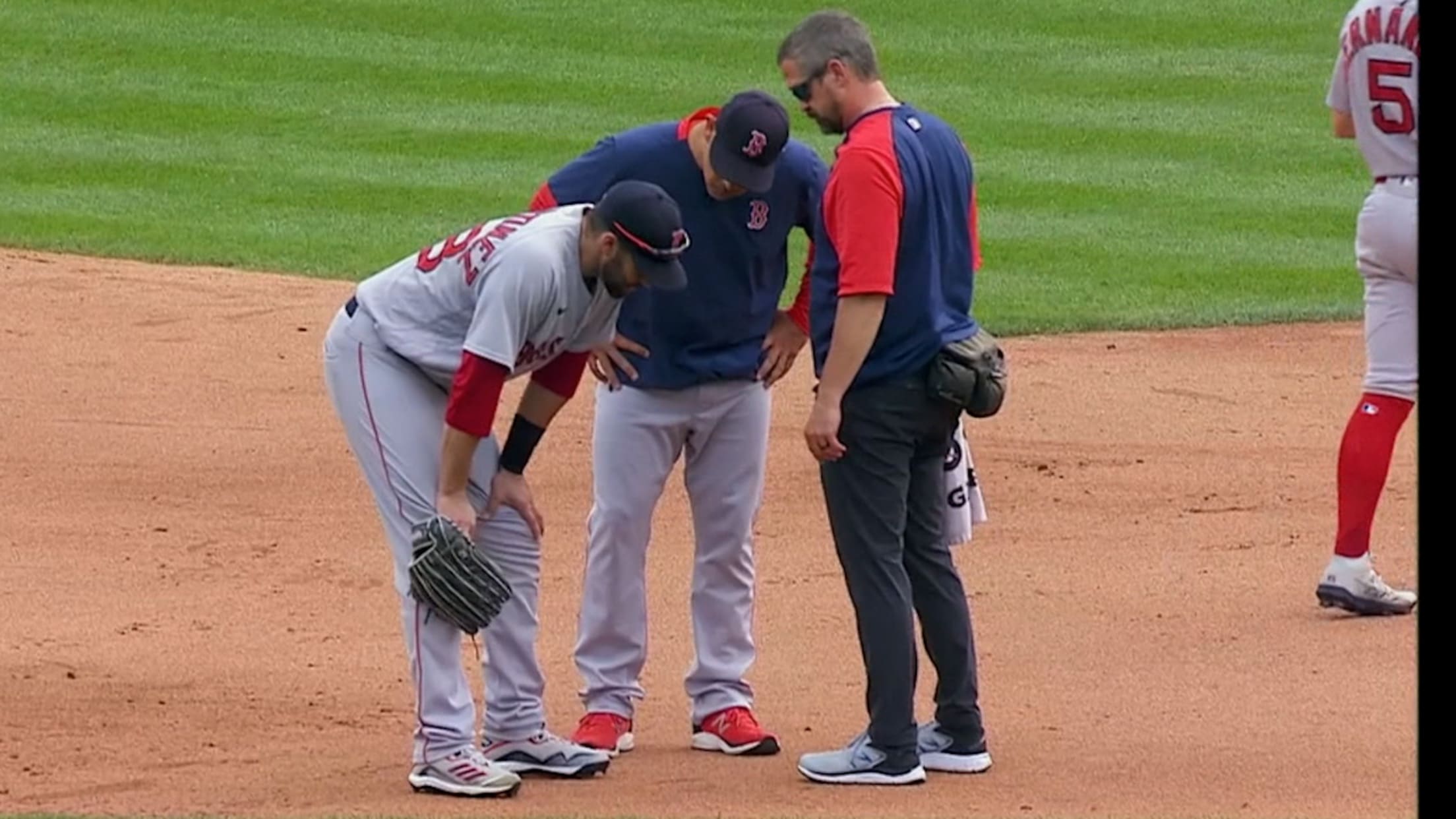 BOSTON -- The Red Sox on Tuesday morning released their roster for the American League Wild Card Game, and star slugger J.D. Martinez wasn't on it. Martinez suffered a freak injury in Sunday's Game No. 162 when he sprained his left ankle tripping over the second-base bag while running out
J.D. exits series finale with left ankle sprain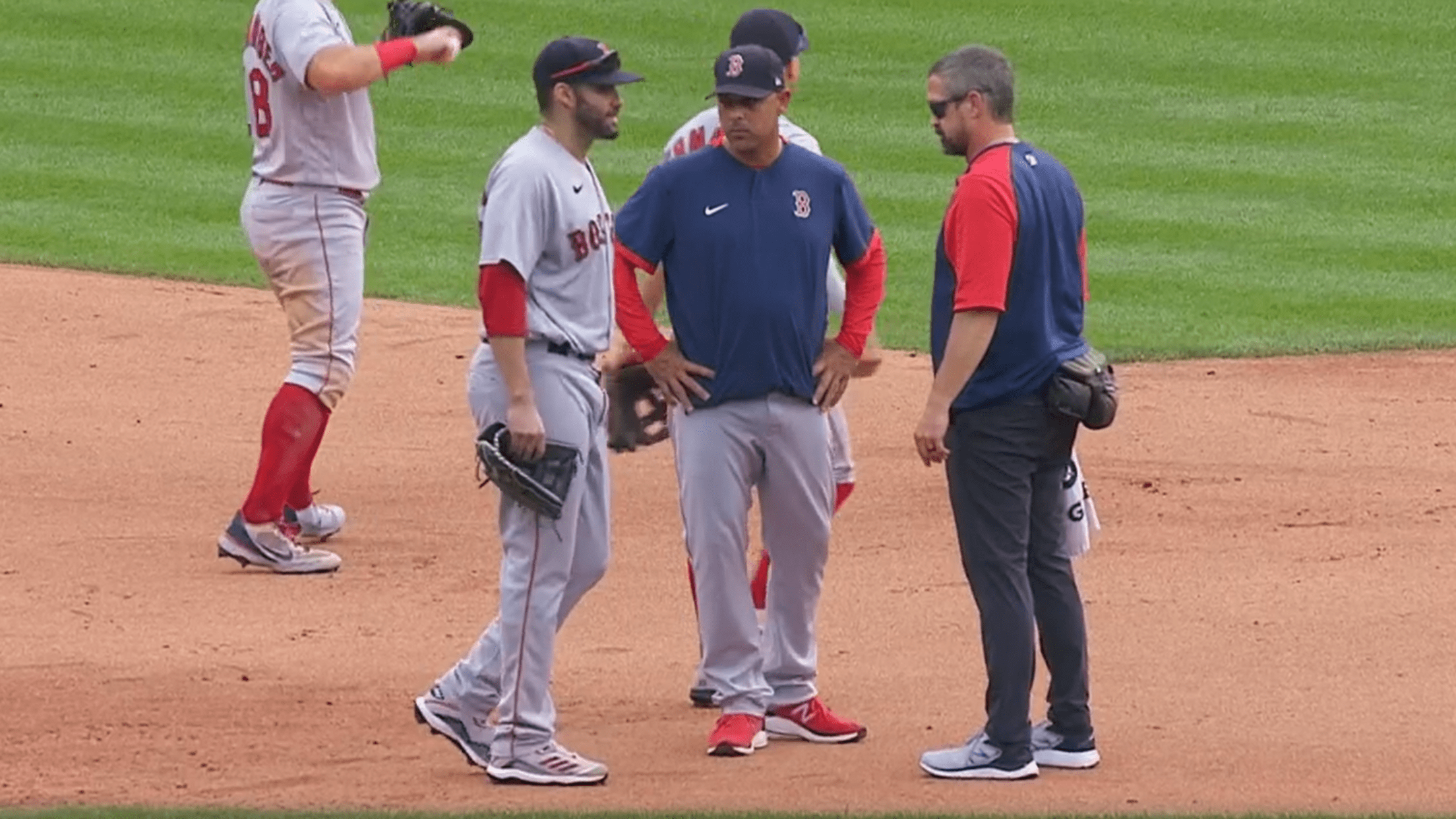 WASHINGTON -- Of all the things the Red Sox didn't need in Game No. 162, a freak injury to a key player was high on the list. But that's what happened when star slugger J.D. Martinez sprained his left ankle when he tripped over the second-base bag running out to
Sale (COVID) likely out at least 10 days
Bogaerts returns from IL, in lineup for series opener vs. White Sox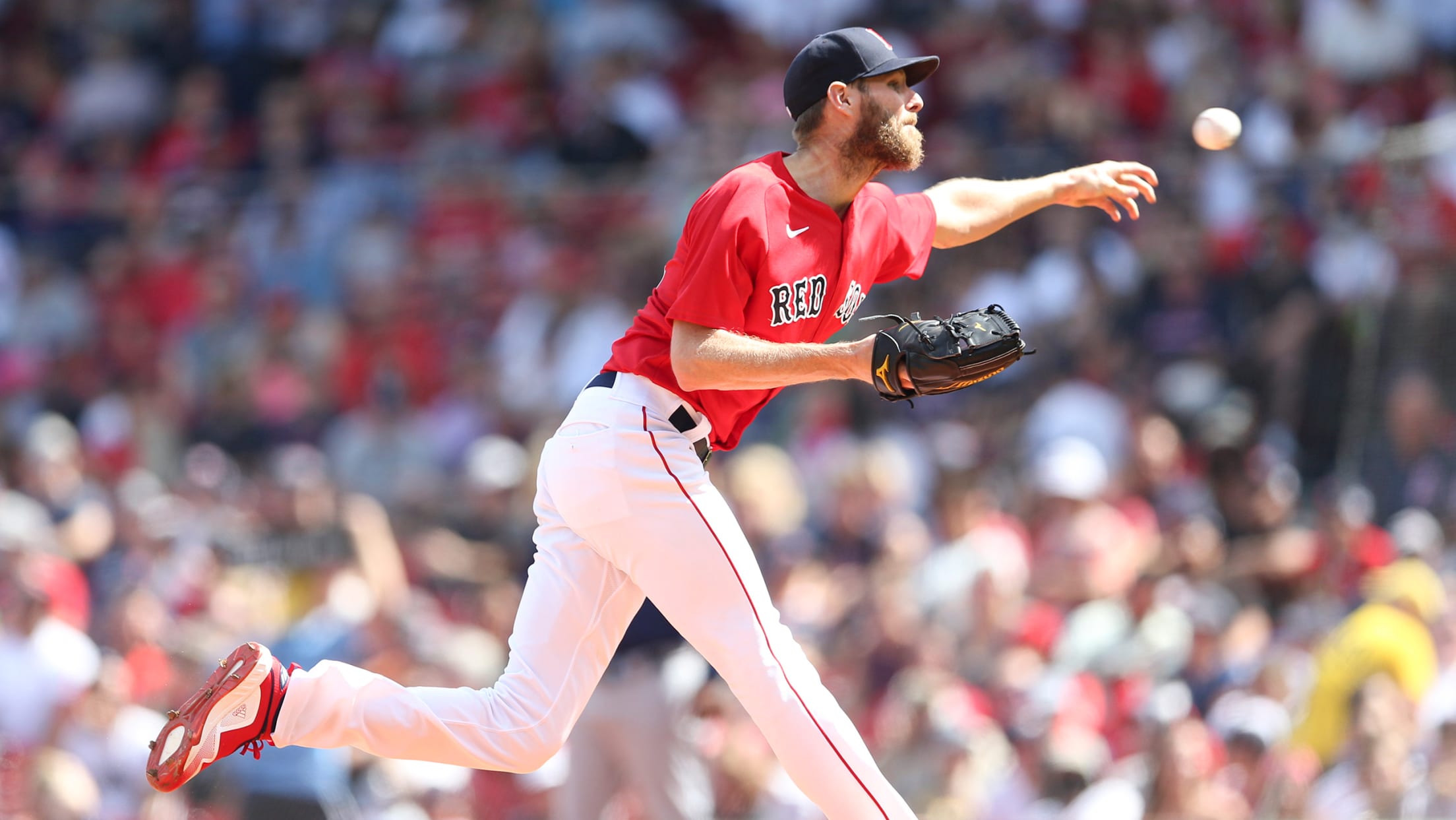 CHICAGO -- Just when the Red Sox seemed to be distancing themselves from a recent COVID-19 outbreak, ace Chris Sale tested positive and won't make his scheduled start on Sunday against the White Sox, the club announced a few hours prior to Friday night's series opener. The Red Sox learned
Sox focus on 'small ball' as COVID-IL grows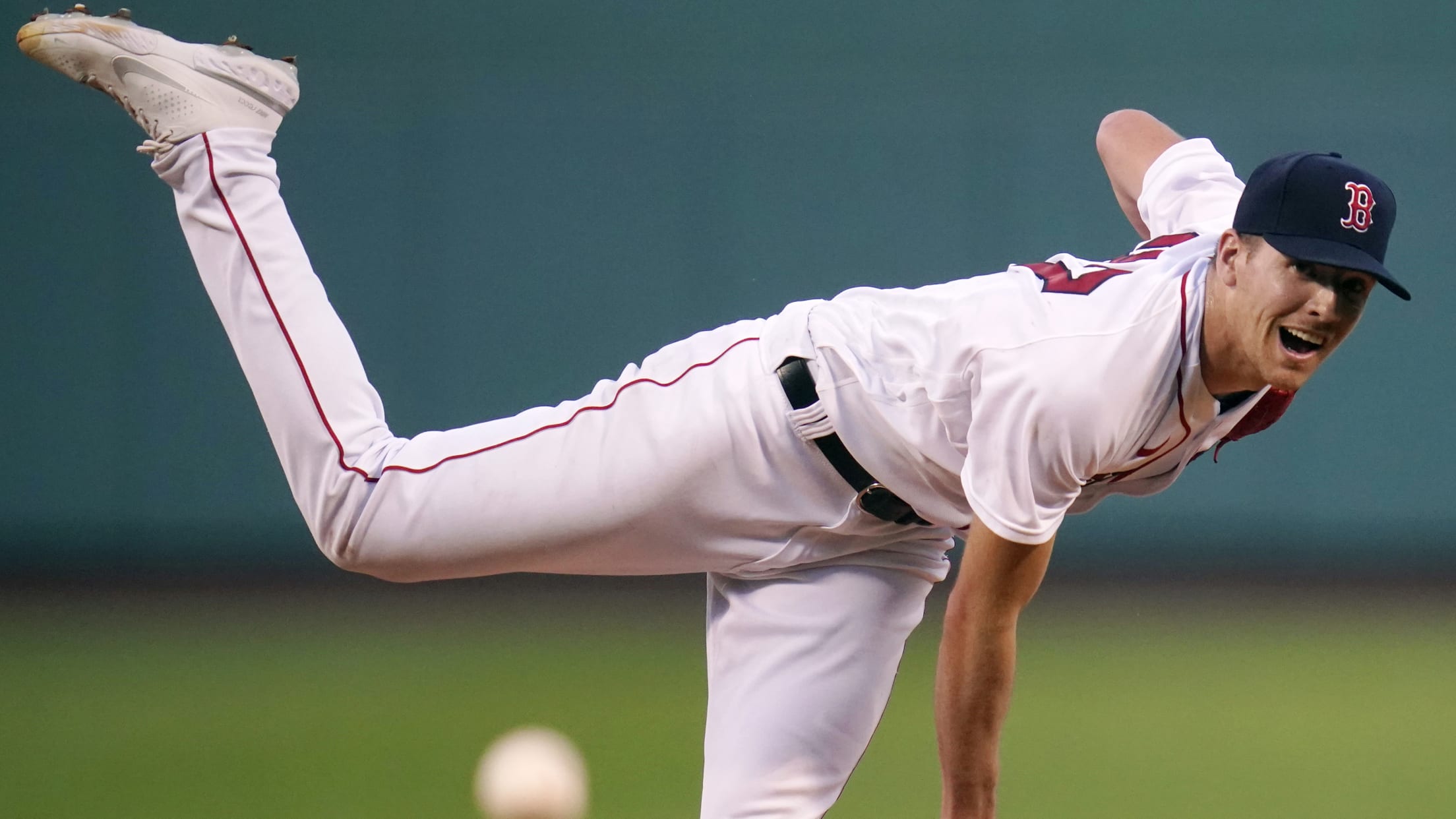 BOSTON – Red Sox manager Alex Cora learned a lot about dealing with a COVID-19 outbreak by watching how his close friend, Yankees manager Aaron Boone, handled it. On Sunday, Boston placed scheduled starter Nick Pivetta on the COVID-related injury list. Then the Red Sox announced that Danny Santana was
Schwarber scores twice in debut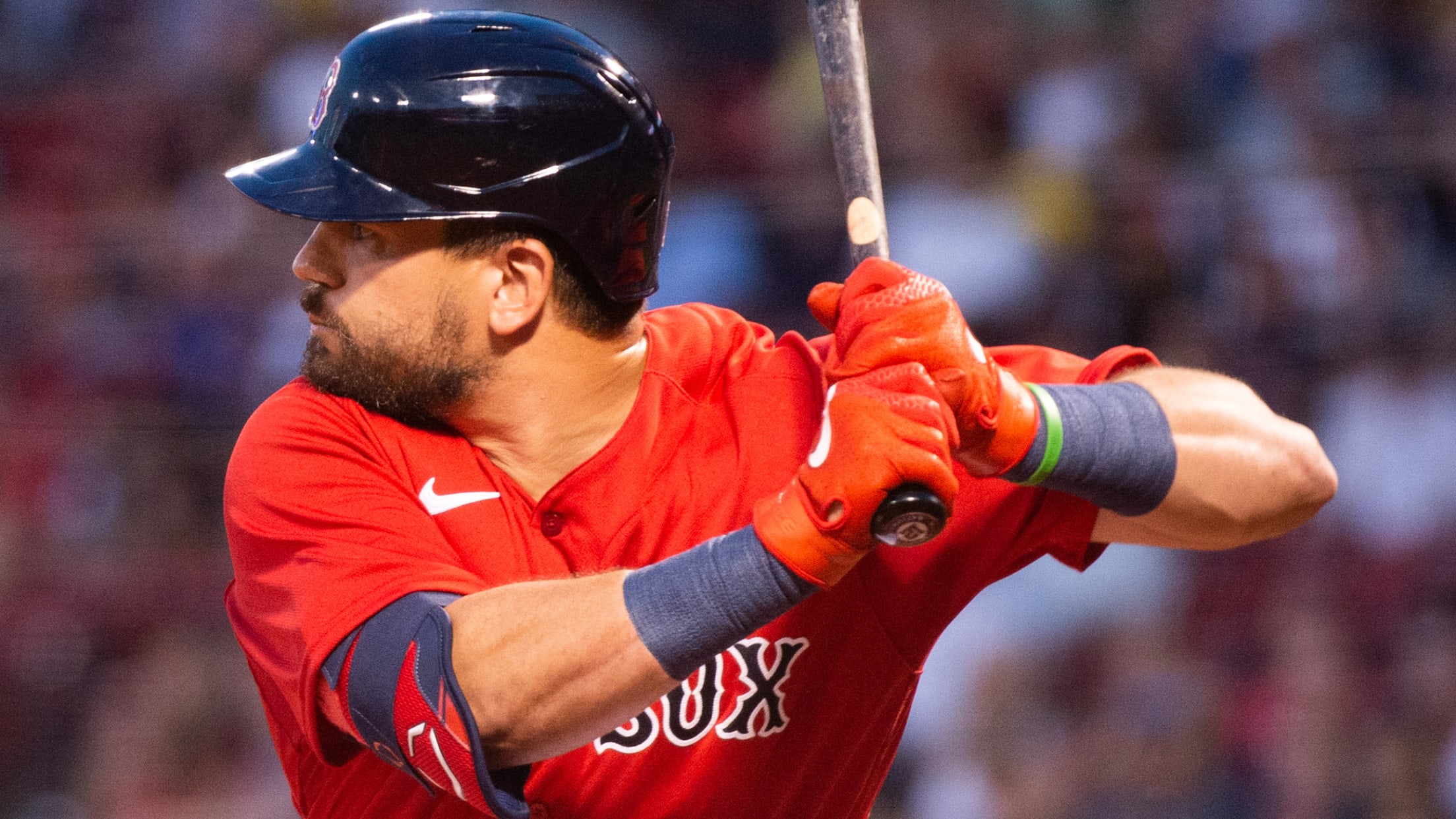 BOSTON -- With 44 games left in the season, the Red Sox are about to see what their team looks like at full strength. Slugger Kyle Schwarber, the left-handed-hitting veteran acquired on July 29 from the Nationals, was activated from the 10-day injured list on Friday. He went 0-for-2 with
Schwarber 'trending good,' nearing rehab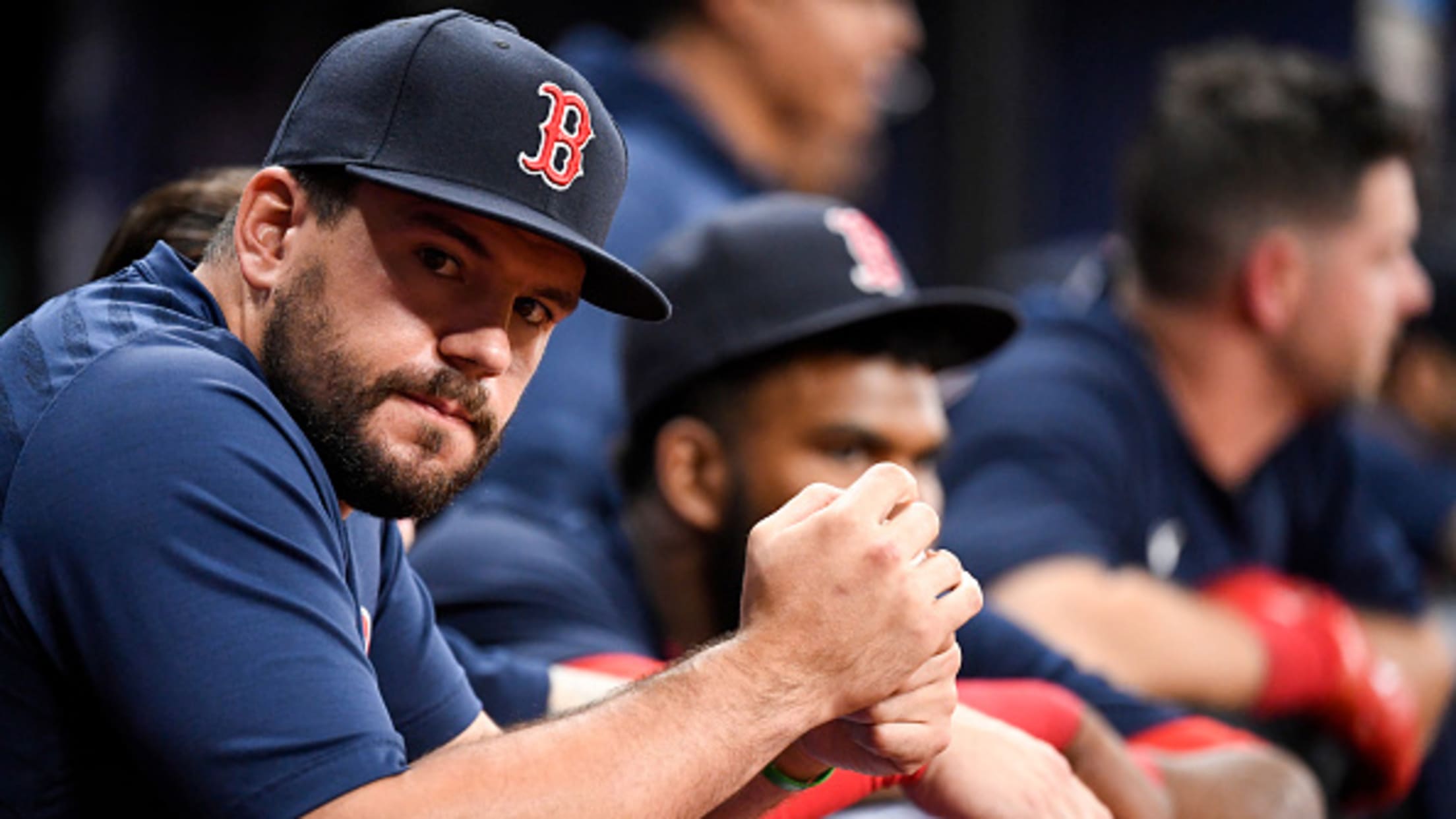 BOSTON -- Wearing the home uniform at Fenway Park for the first time on Tuesday night, Kyle Schwarber looks forward to the day when he's doing so while on the active roster. The way Schwarber is feeling physically, he might not be that far off. The next key step for
Sale slated to start Saturday vs. Orioles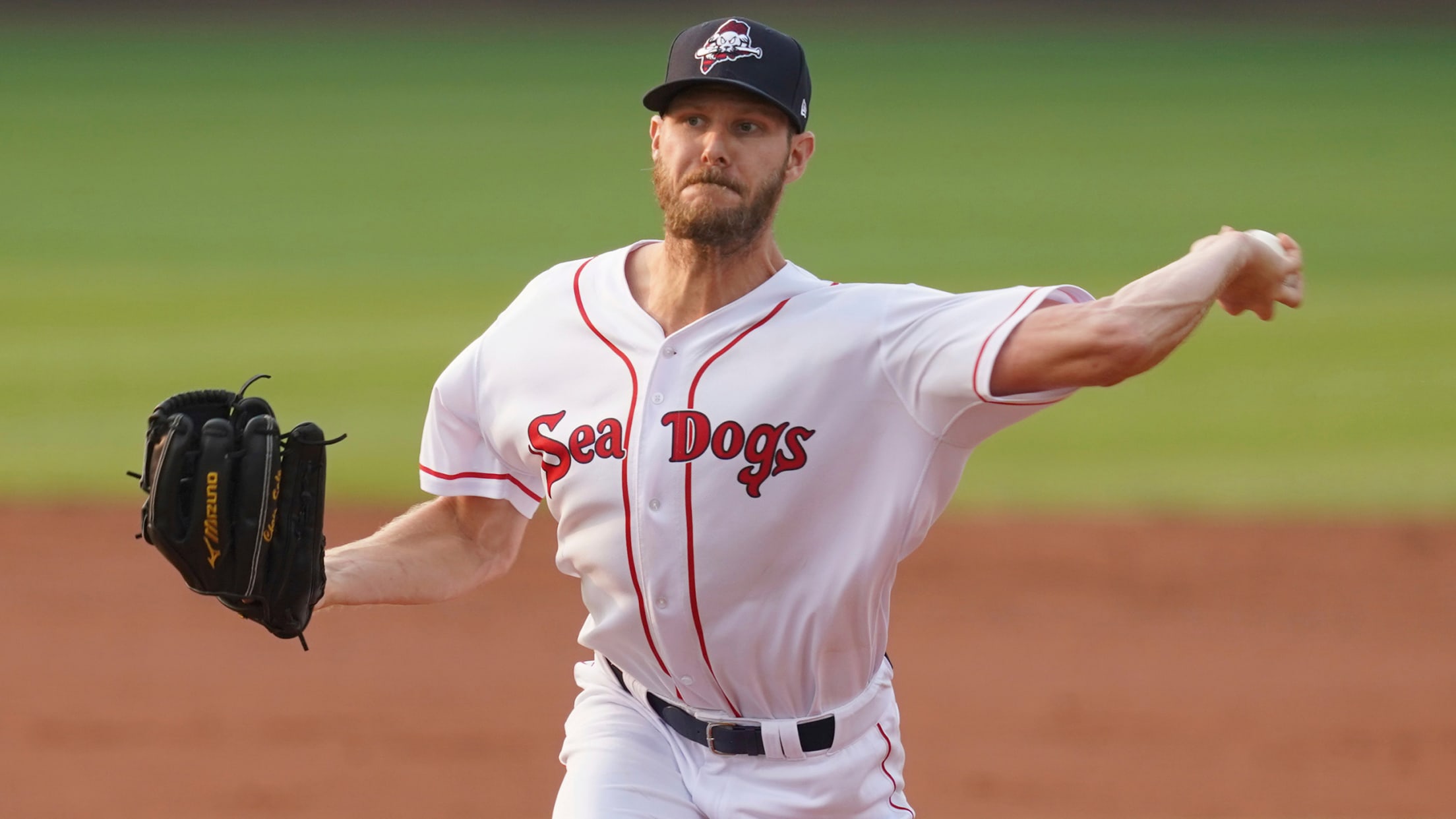 It's been nearly two years since Chris Sale last toed the rubber at Fenway Park, but his long-awaited return has finally arrived. Red Sox manager Alex Cora kept the announcement short prior to Boston's finale in Toronto on Sunday, knowing what it meant to have the left-hander back in the
Sale 'getting close' to 2021 debut
Lefty ace likely to join Red Sox after one more rehab start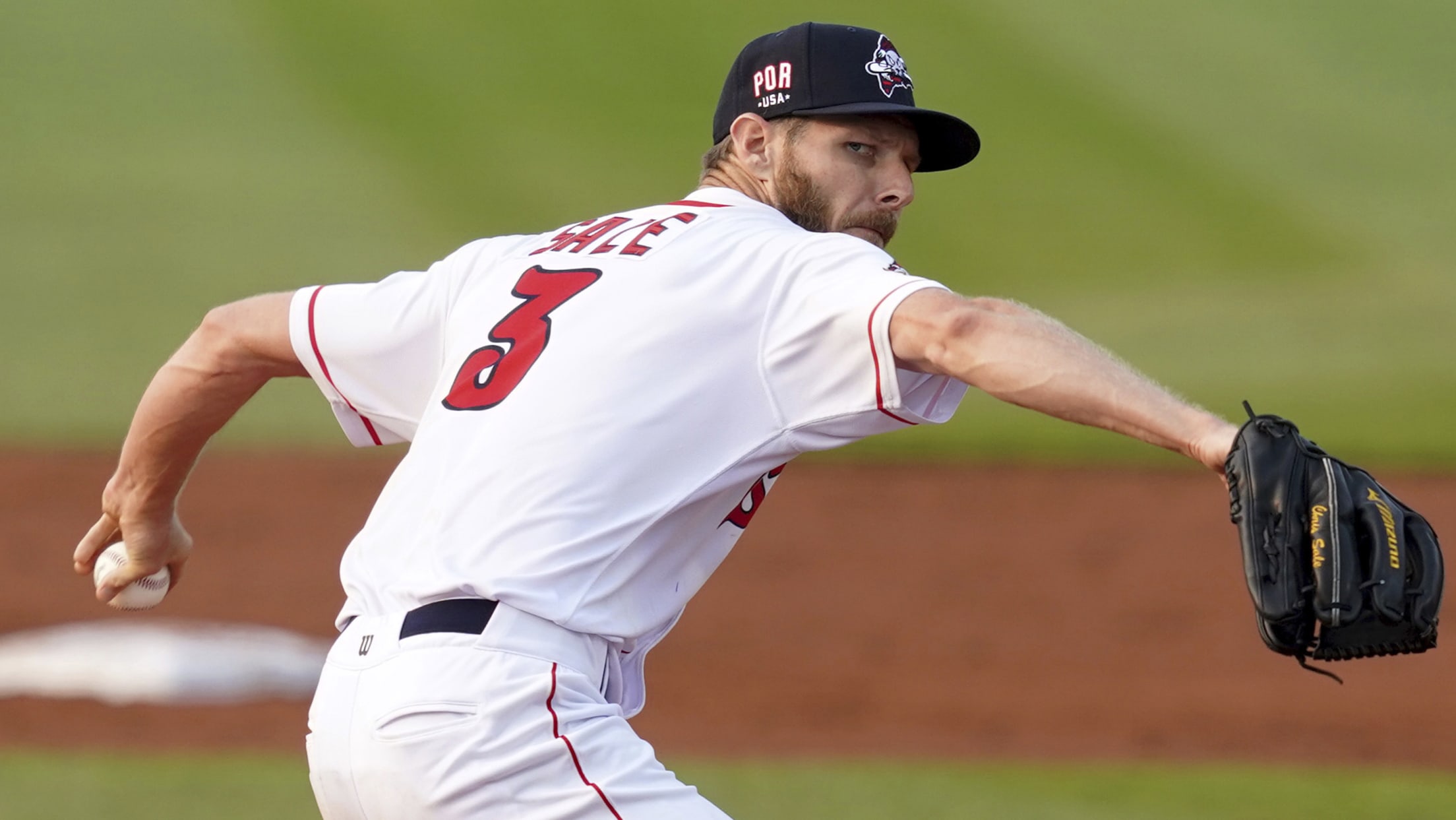 ST. PETERSBURG -- The calendar has finally come into sharp focus for Chris Sale's long-awaited return to Boston's rotation. The lefty ace will make what is likely to be his final Minor League rehab start on Saturday for Triple-A Worcester at Scranton/Wilkes-Barre. That means the earliest he will pitch for
Sale tough in second Double-A rehab start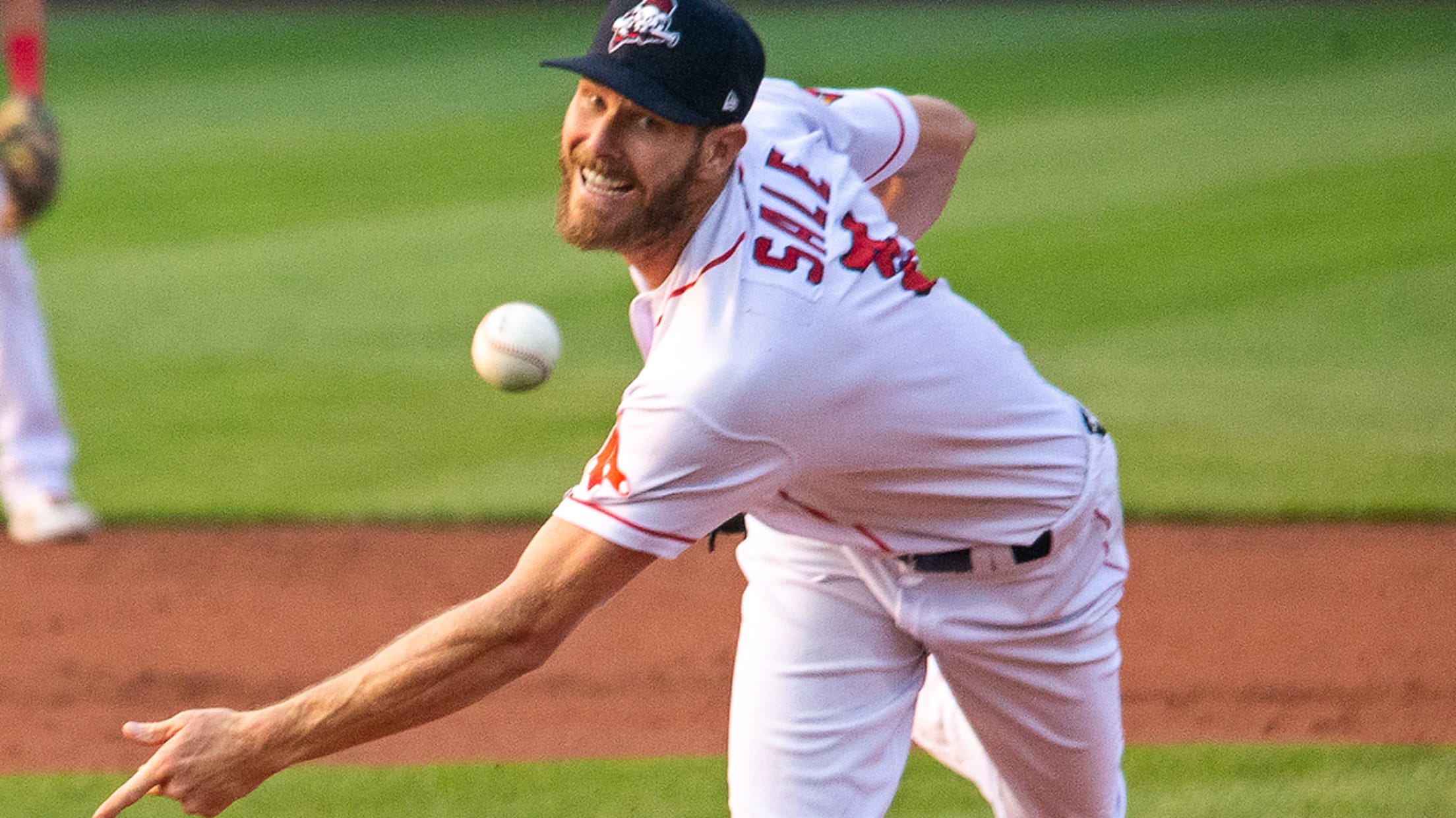 PORTLAND, Maine -- Chris Sale ran into trouble against opposing hitters for the first time in his road back to the Red Sox on Sunday, but his nine strikeouts in 3 2/3 innings prevented much of it from sticking. In the third inning of his second rehab start for the
Valdez impresses after E-Rod's early exit
Starter leaves game vs. Yankees with migraine symptoms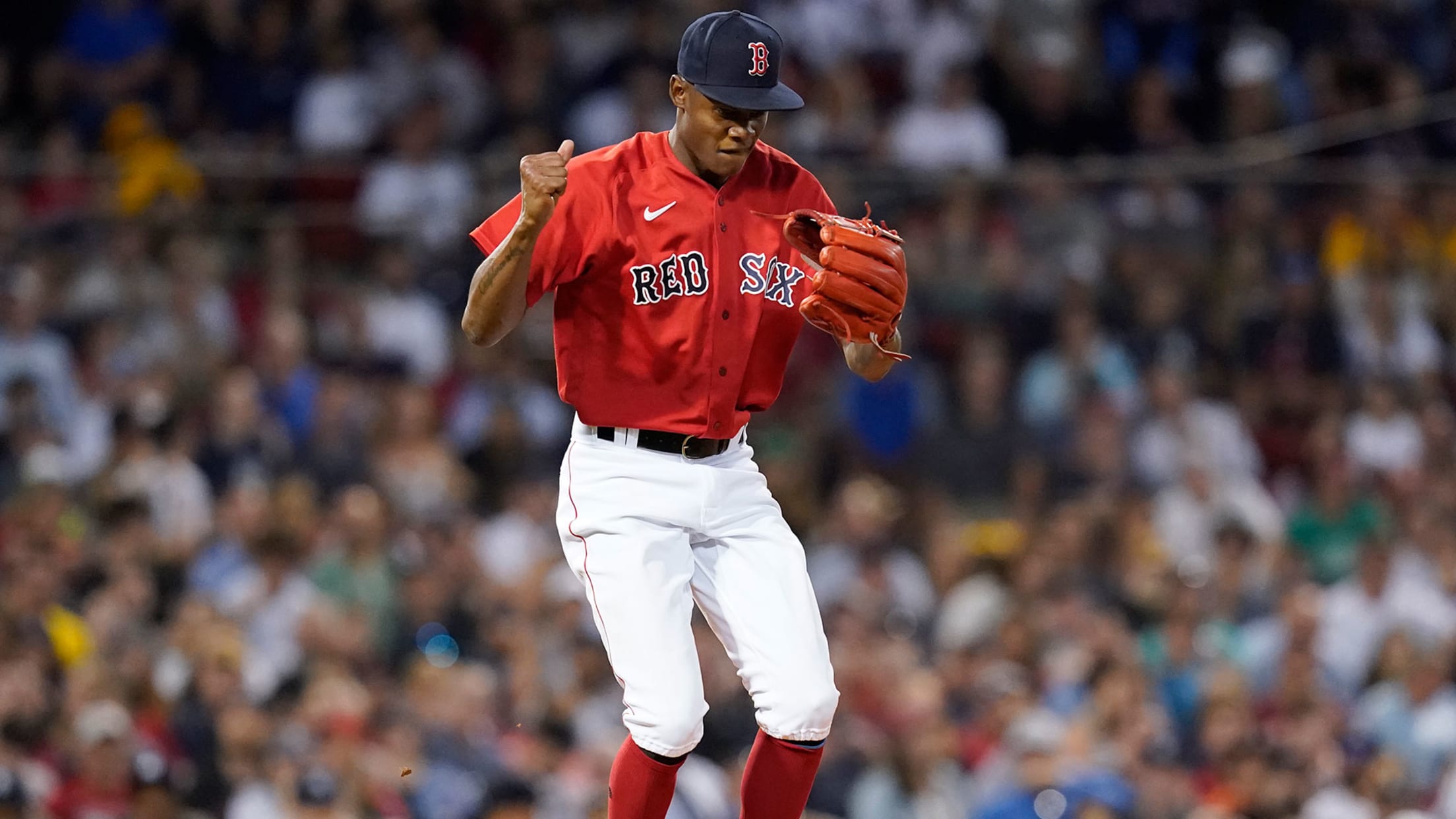 BOSTON -- After the first inning of Friday night's 6-2 Red Sox win over the Yankees, it appeared Eduardo Rodriguez was locked in and poised for another solid outing. The lefty cruised through a 1-2-3 first, including a three-pitch strikeout of Giancarlo Stanton. Rodriguez then opened the second inning with
Sale's return trumps any Deadline deal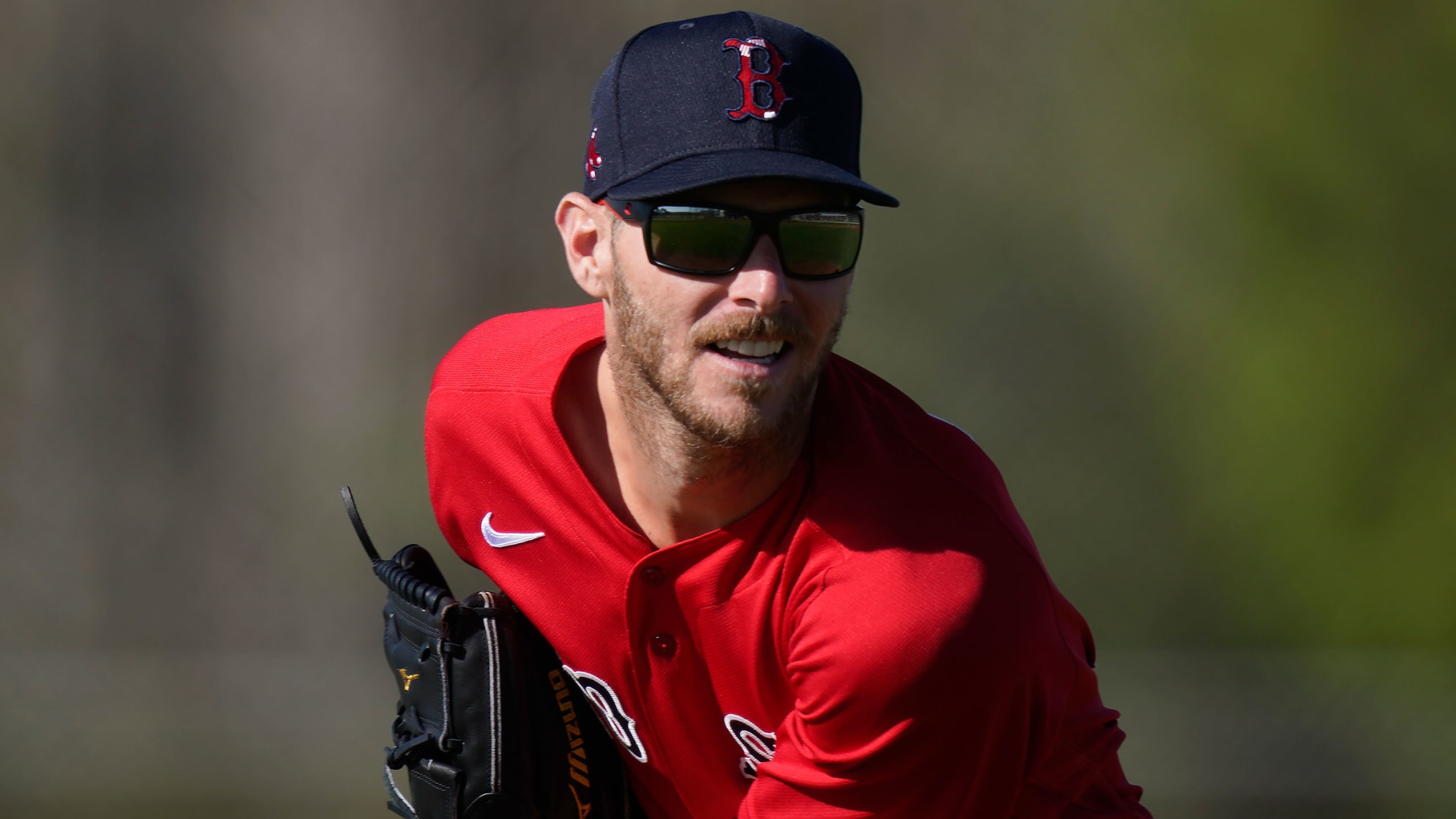 The player who might turn out to be the most important "Trade Deadline" acquisition for any contender, in either league, is scheduled to pitch for the Portland Sea Dogs on Tuesday night, hoping to throw four innings -- maybe five depending on his pitch count. His last start before that,
Sale throws 'eye-opening' live BP at Fenway
Franchy taking reps at first base; Houck progressing at Triple-A Worcester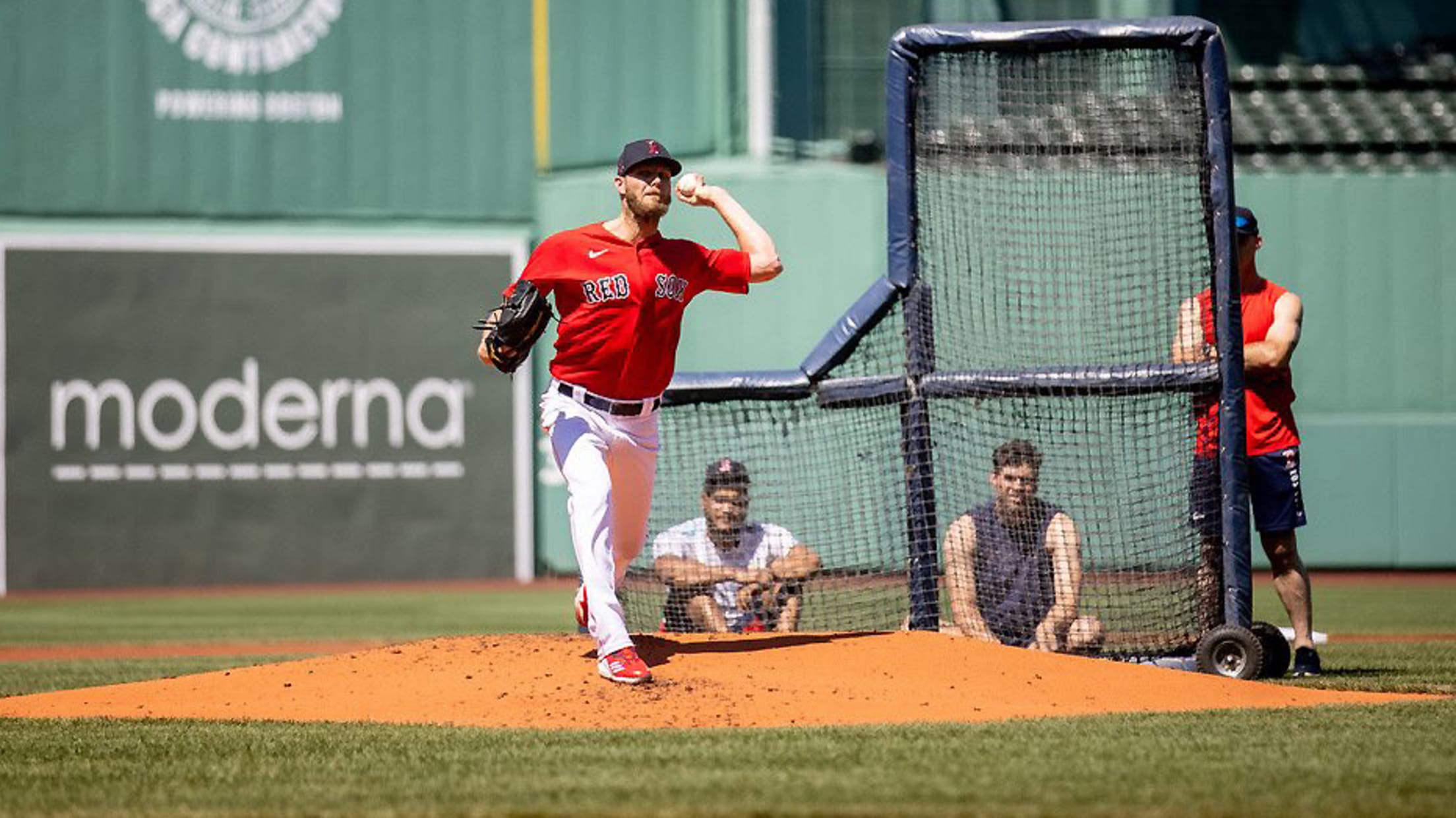 BOSTON -- Red Sox ace Chris Sale was on the main mound at Fenway Park on Wednesday afternoon throwing fastballs at 94-95 mph to go along with a solid mix of sliders and changeups. This, over two innings of live batting practice that Red Sox manager Alex Cora referred to
Brasier discusses difficult road back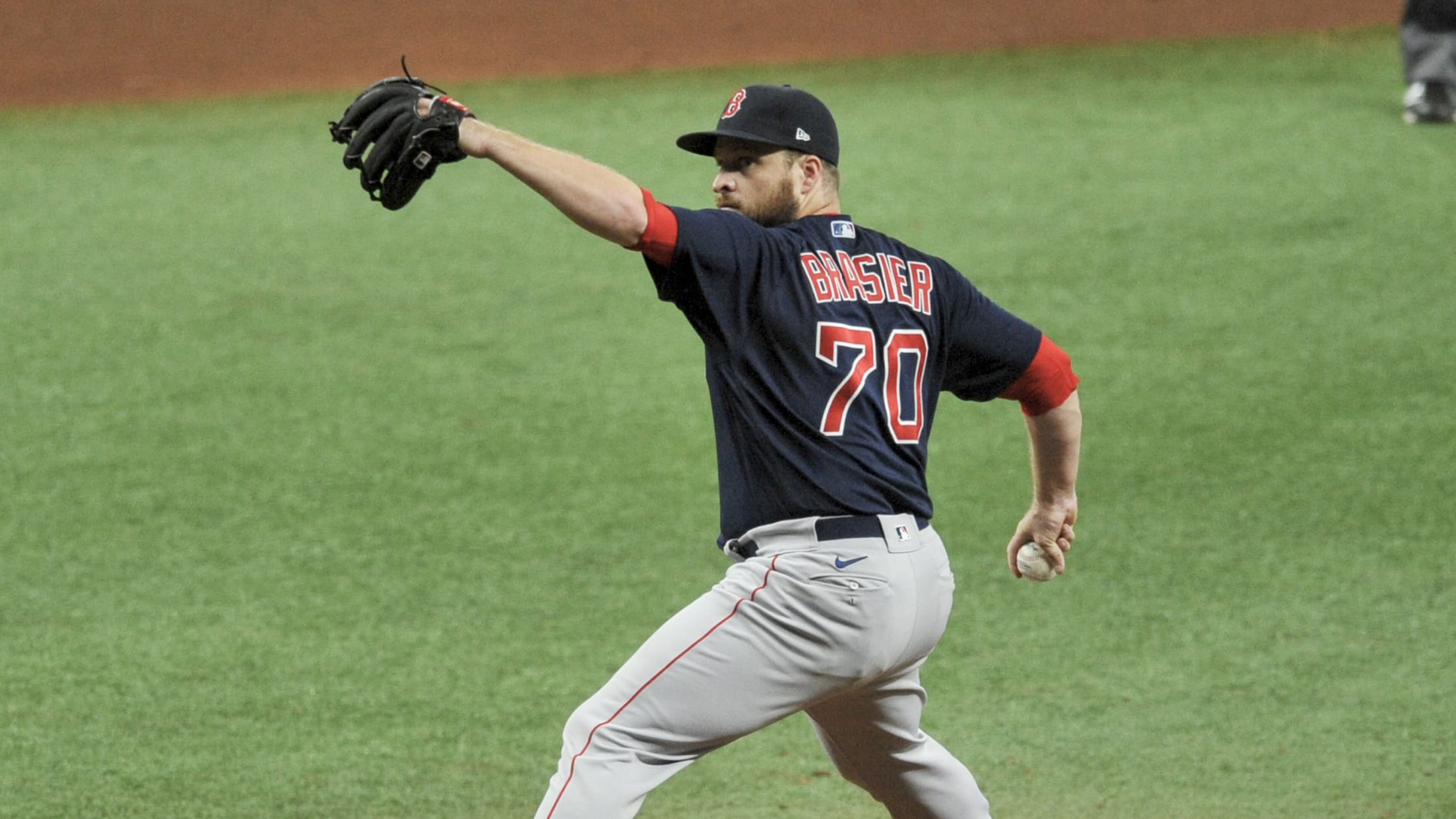 BOSTON -- Three weeks and one day after being belted across the right side of his face by a line drive, Red Sox righty reliever Ryan Brasier was pleased to get clearance to play catch again on Saturday. "It's been a long three weeks," said Brasier. "Been ready to kind
Sox set to 'turn the page' with Rays on tap
Arroyo, Plawecki injuries, Eovaldi's short start are costly in KC rubber match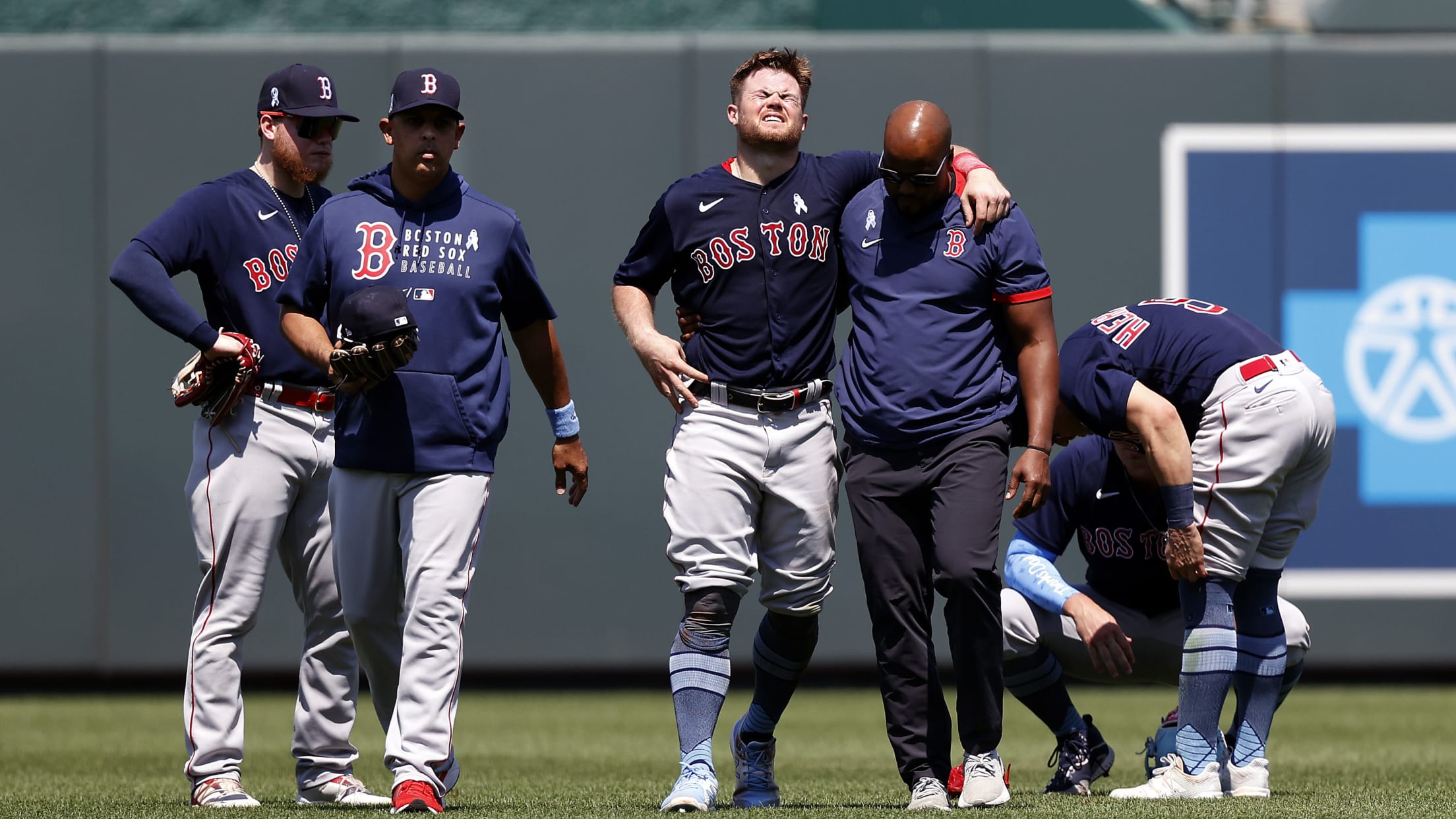 A limited set of off-days are sprinkled throughout baseball's bustling six-month season, and teams usually appreciate each one they receive. The Red Sox just had a breather on Thursday, but they'll certainly cherish the one coming on Monday, too, after the way their series ended at Kauffman Stadium.
Brasier 'stable' after getting hit in face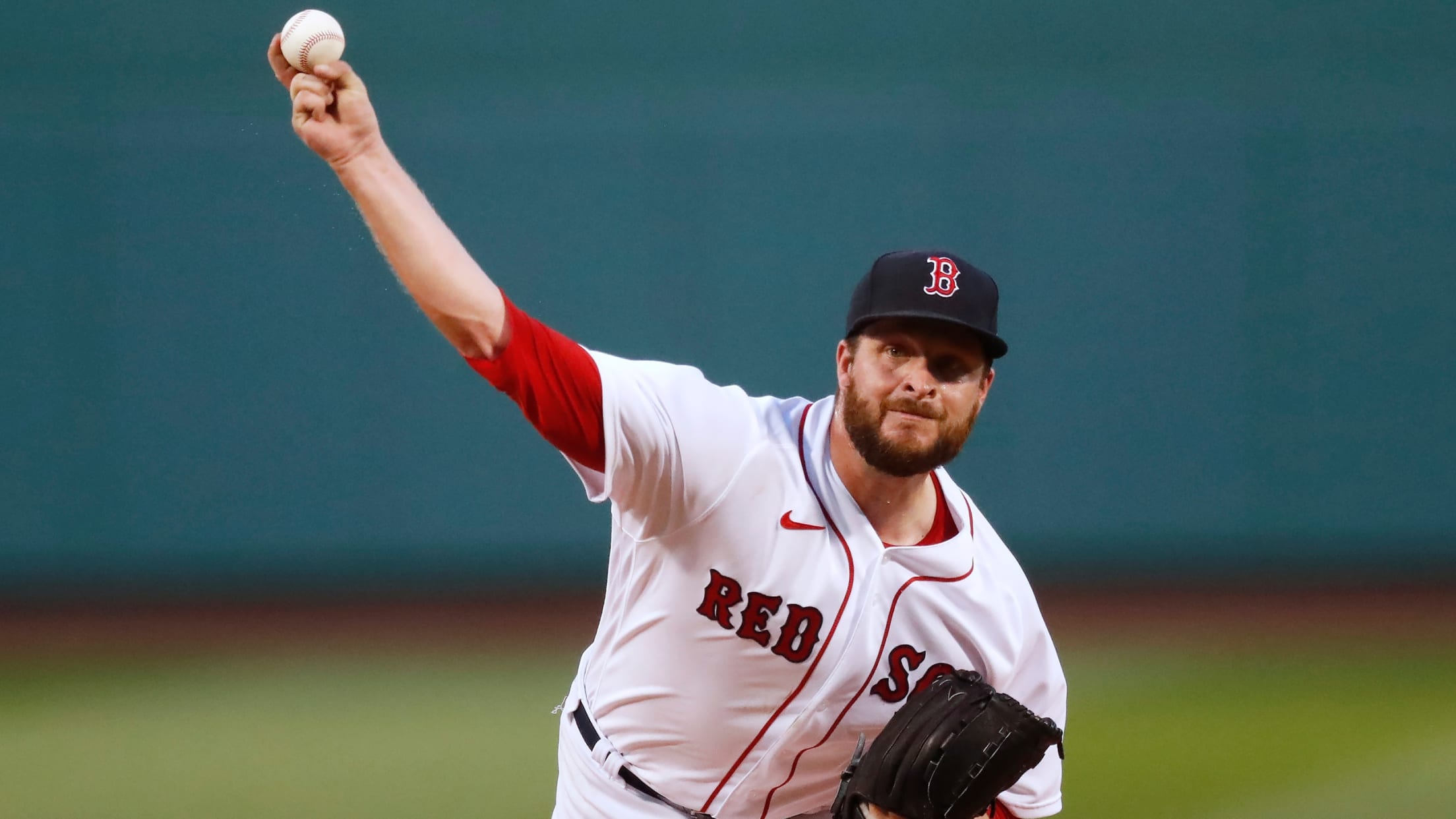 NEW YORK -- For veteran reliever Ryan Brasier, it has been one thing after another that has prevented his return to the Red Sox. The latest roadblock? A scary incident that took place on Friday, when the righty was belted on the upper right side of his face by a
Sale throwing, 'feels like a pitcher again'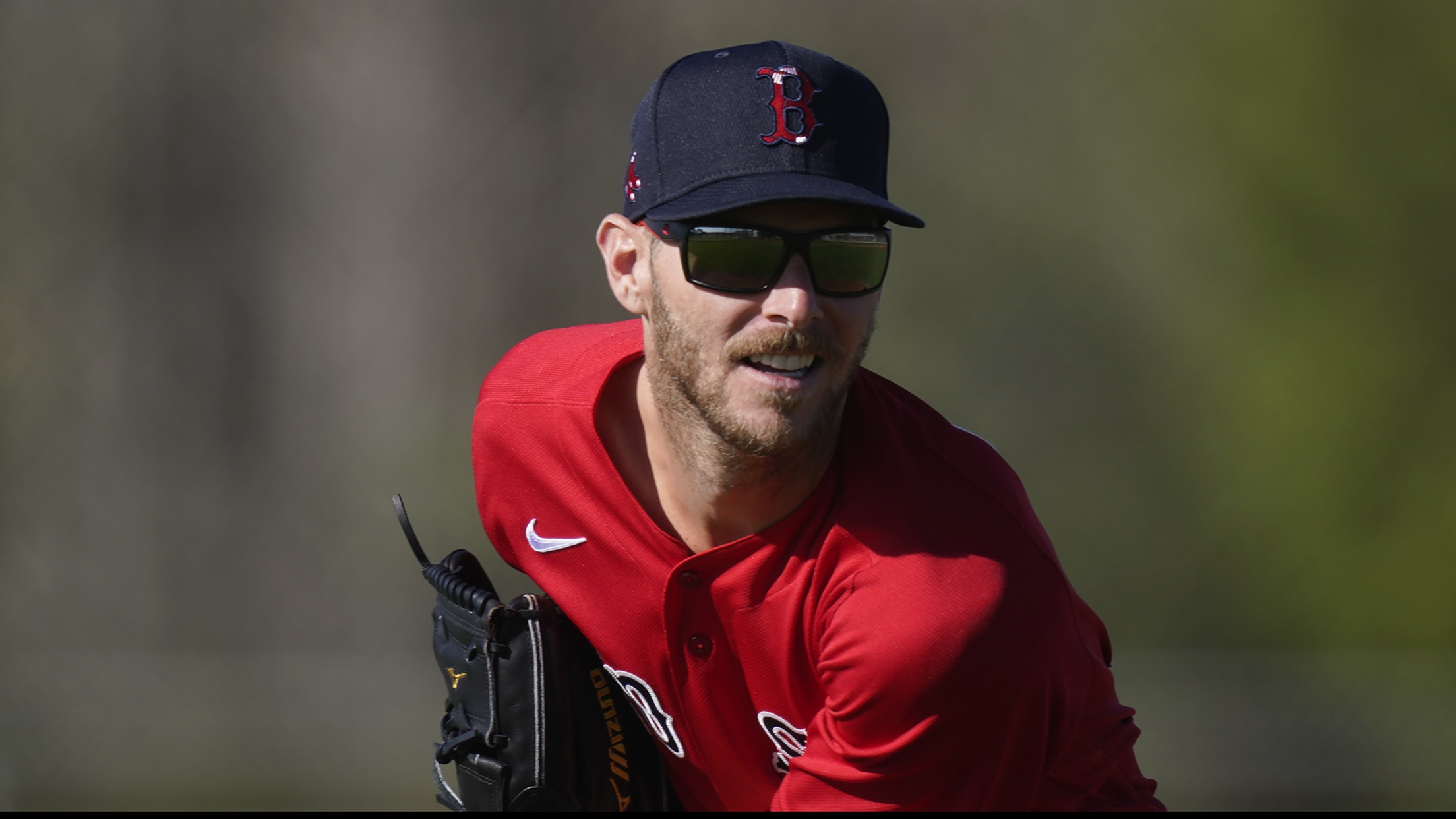 For all the gratifying daily events that have been taking place for the Red Sox of late, one of the most important developments is happening behind the scenes in Fort Myers, Fla. That is where Chris Sale is taking a subtle yet important step in his rehab from Tommy John
Sale throws off mound; Duran timetable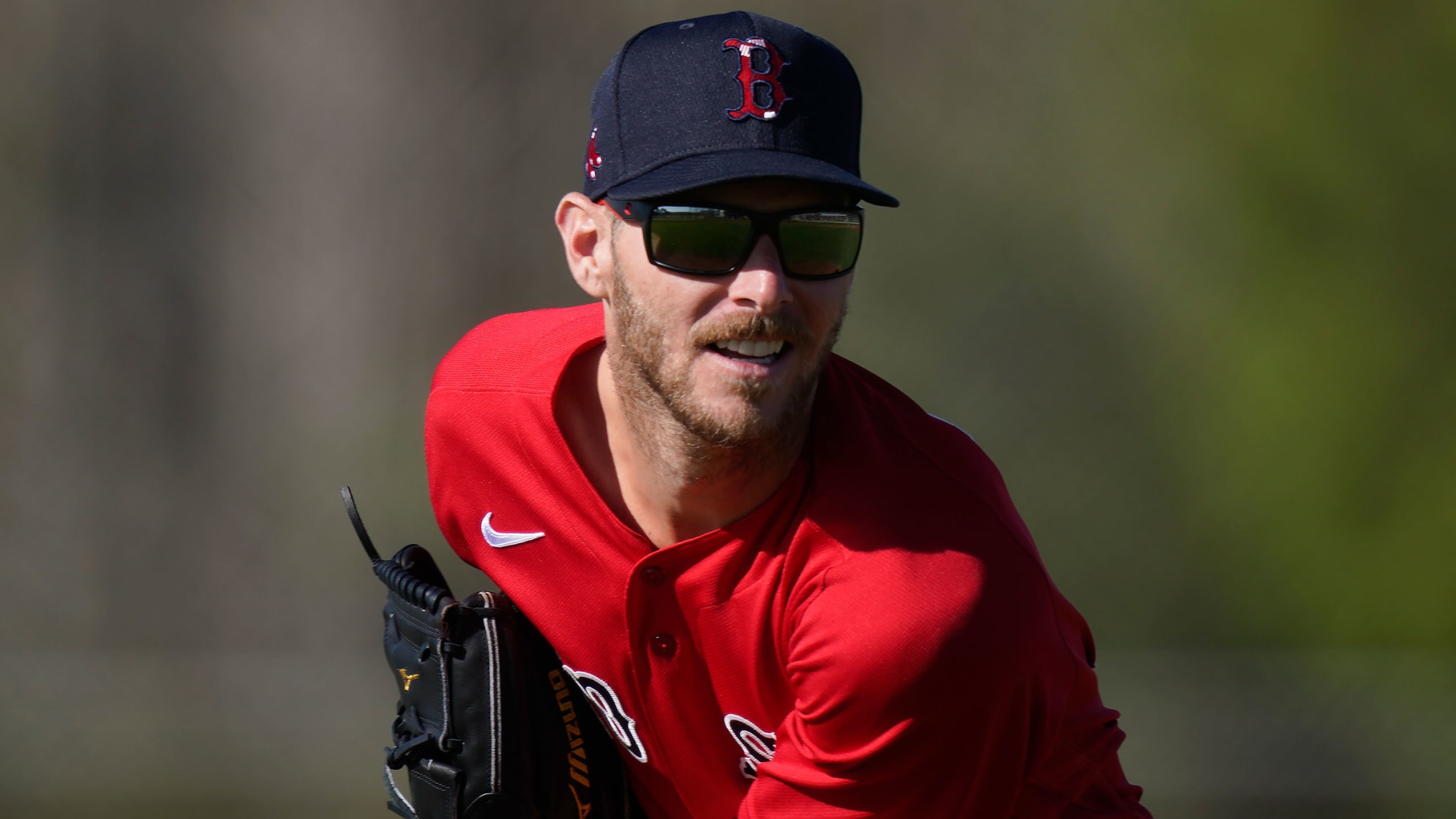 BOSTON -- Red Sox lefty Chris Sale reached a milestone in his recovery from Tommy John surgery on Tuesday when he took "a few throws off the mound" in Fort Myers, Fla., according to chief baseball officer Chaim Bloom. "He did get up off a mound today, really more just
Santana set to play in Minors games for Sox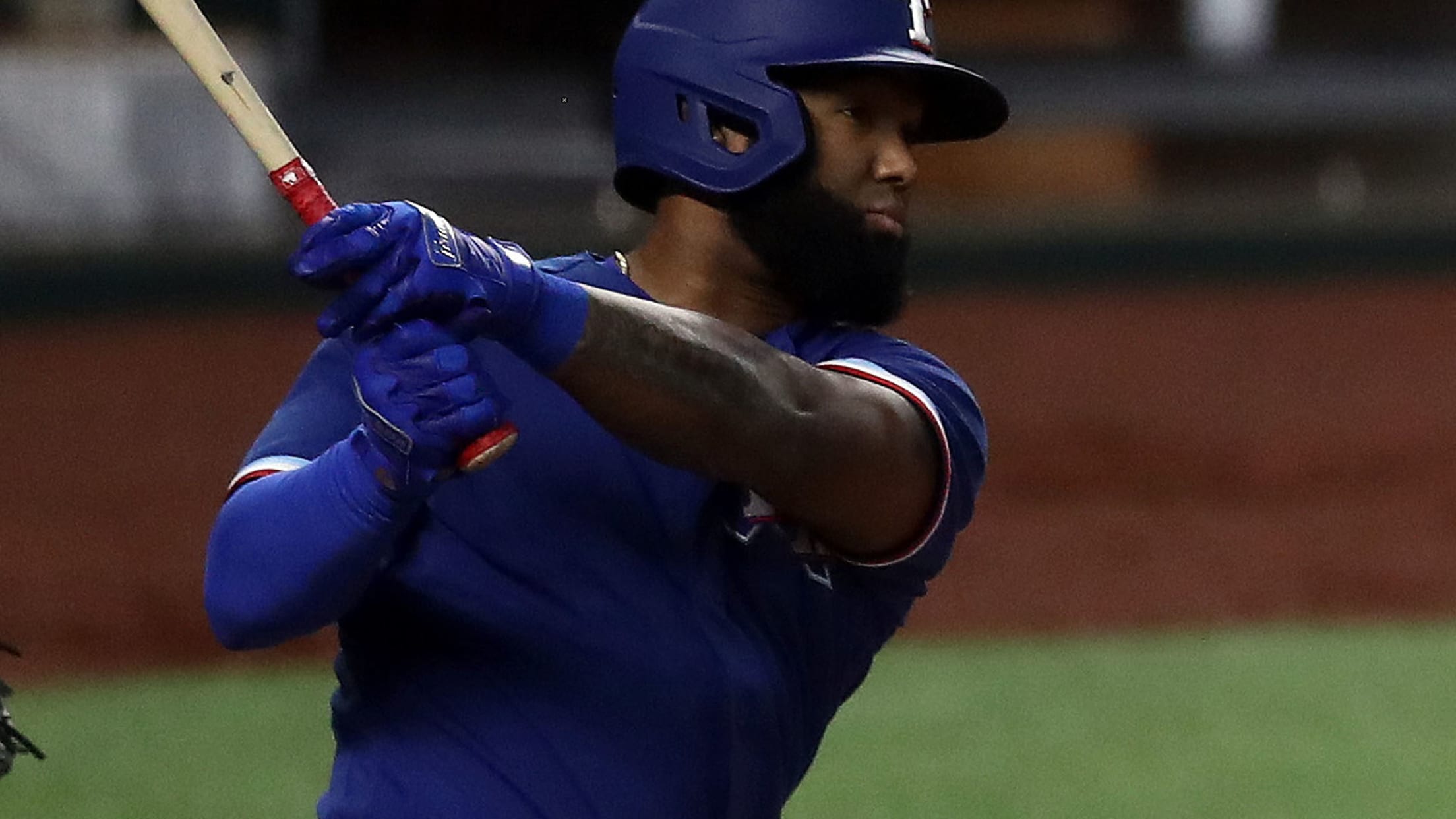 Danny Santana, a veteran player who belted 28 homers for the Rangers two years ago, will take a step closer to joining the Red Sox when he starts playing in Minor League games on Tuesday for High-A Greenville. The Sox signed Santana in March to a Minor League deal that
Notes: E-Rod on IL; drama builds on closer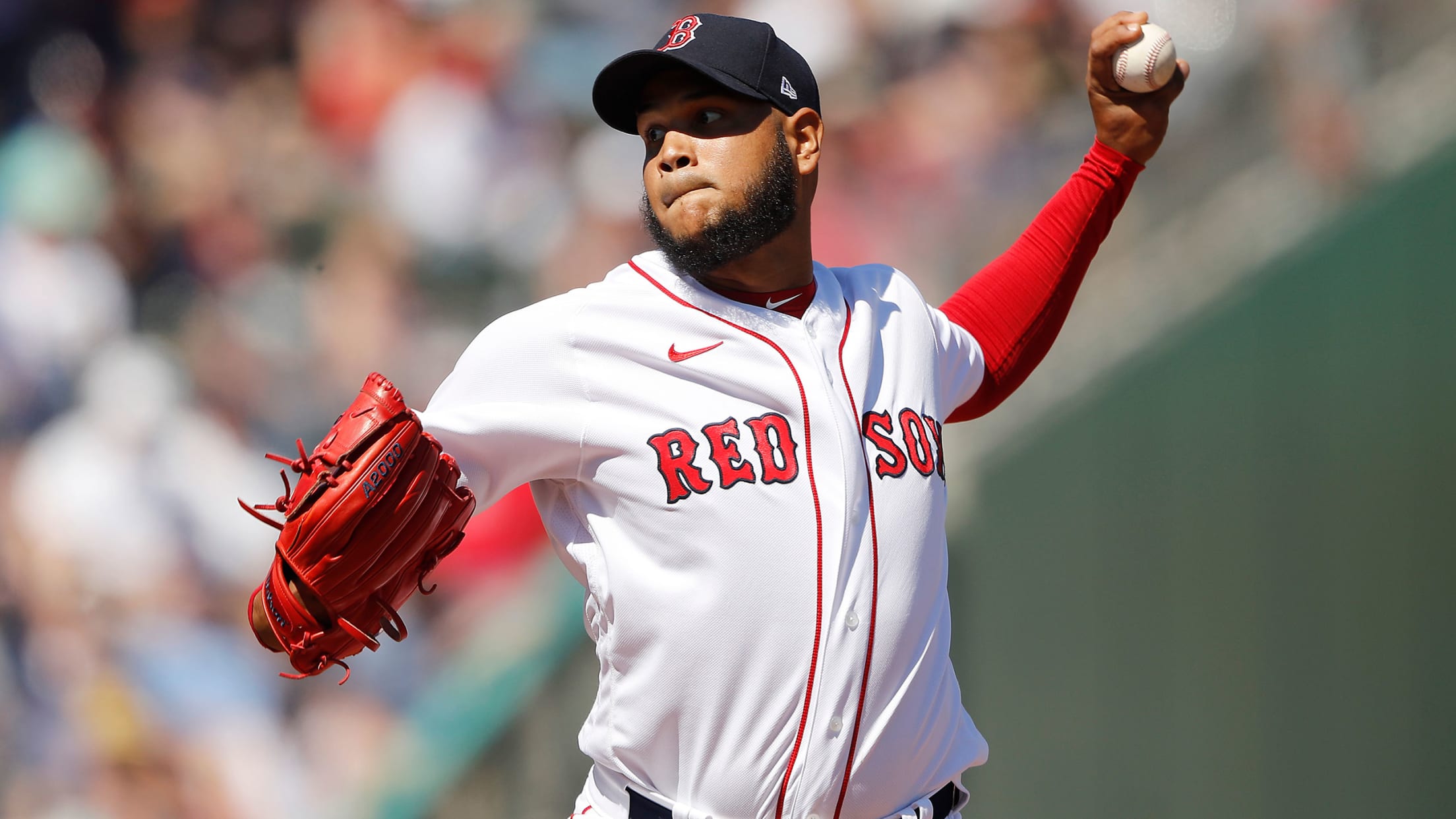 BOSTON -- The Red Sox have set their plan in motion with ace Eduardo Rodriguez. It started with the lefty going on the injured list retroactive to Monday with left elbow inflammation and will continue with a simulated game at the alternate training site in Worcester, Mass., on Friday. If
Notes: Barnes 'relieved' to get cleared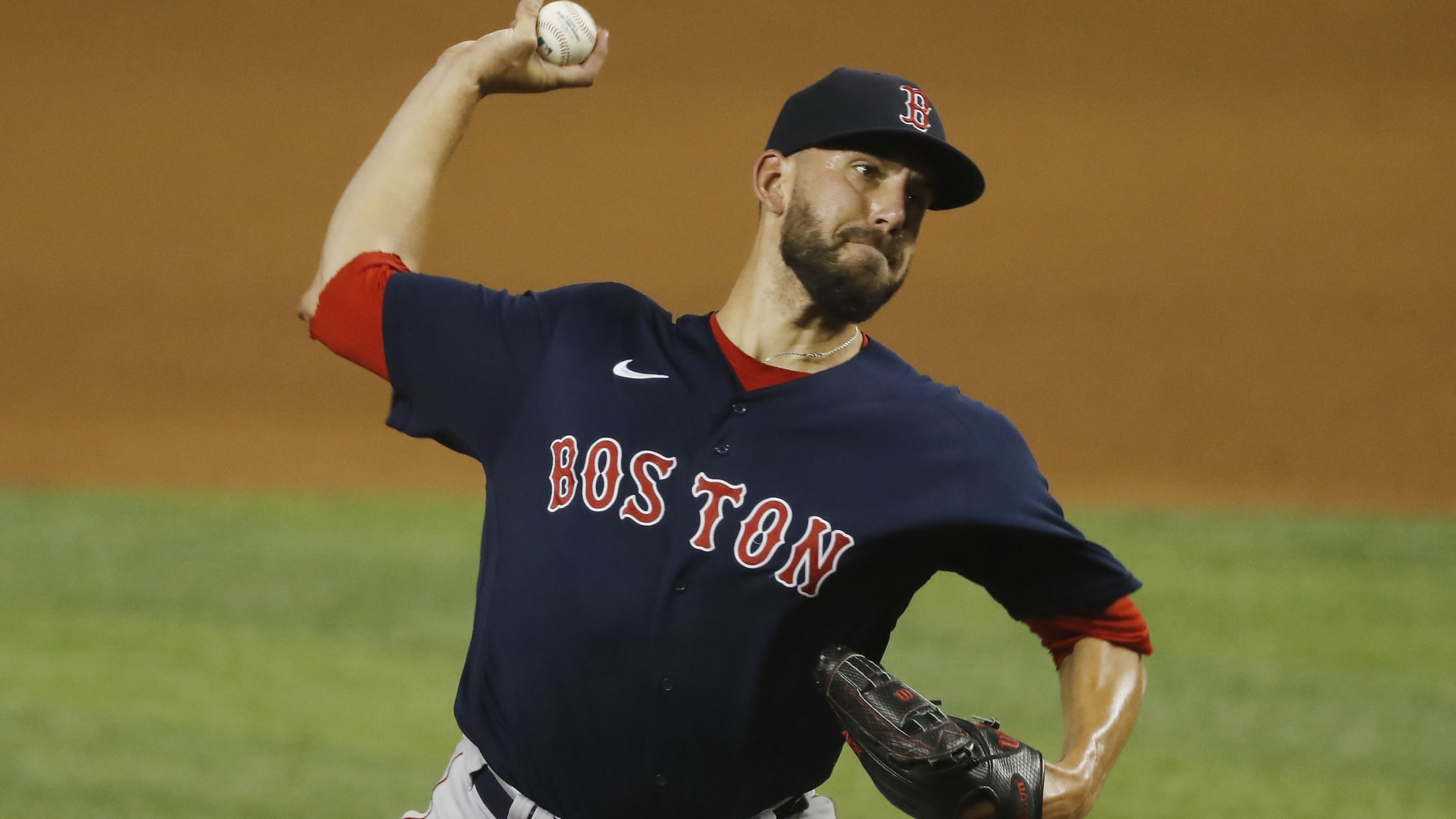 Red Sox reliever Matt Barnes was stunned to learn that his COVID-19 PCR test taken on Thursday came back positive. Barnes was far less stunned when, two days into his quarantine, he was cleared to return to action with his test being ruled a non-infectious positive. "Being the union rep,
E-Rod has 'dead arm'; Eovaldi in for opener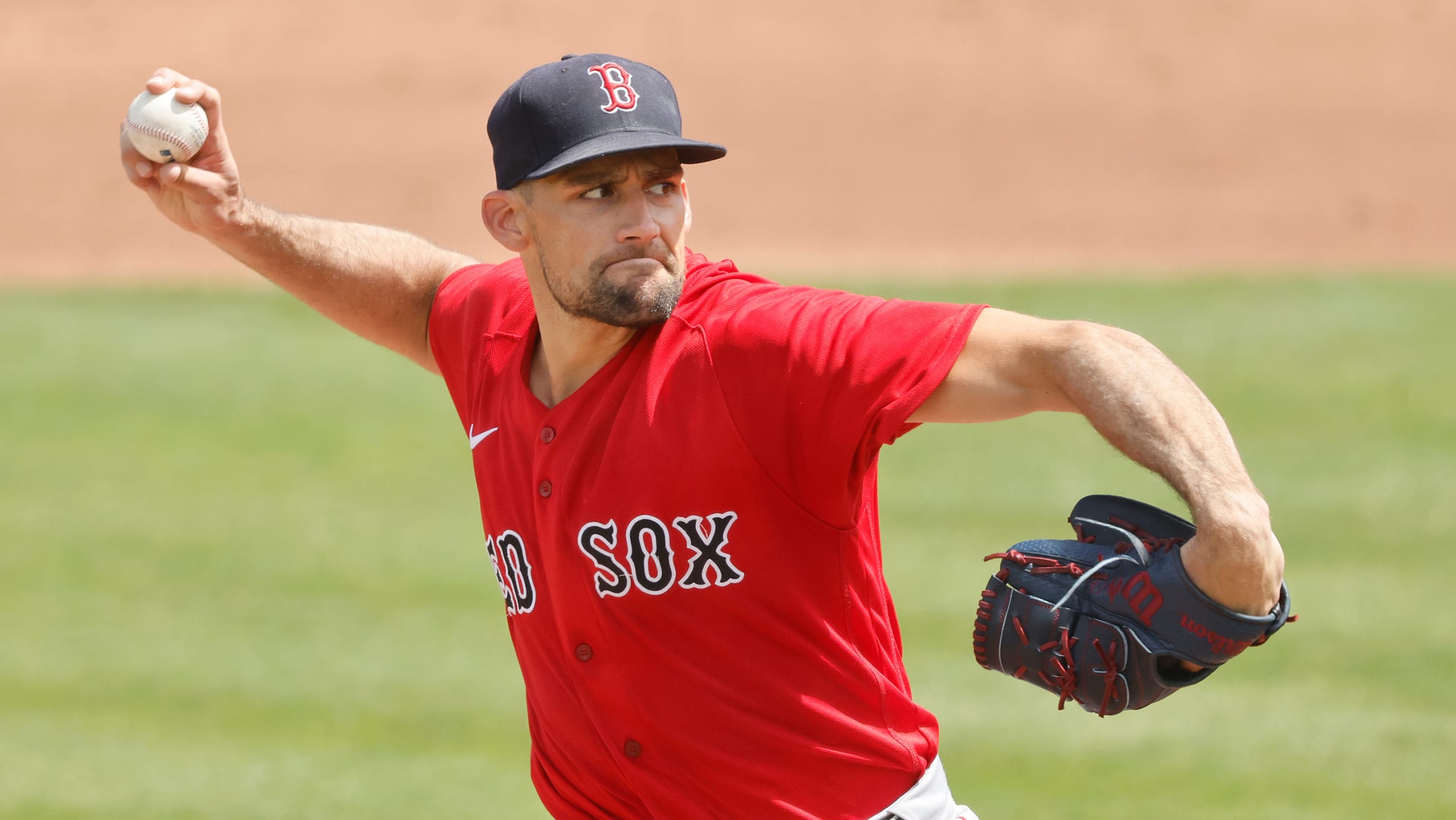 The Red Sox have a new Opening Day starter. Eduardo Rodriguez, who had been announced as the club's starter for the opener against the Orioles, is dealing with "dead arm" according to manager Alex Cora, so Nathan Eovaldi will draw the Opening Day assignment Thursday at Fenway Park. "The way