Young arms suggest bright future for Boston
Red Sox prospects making strides at team's alternate training site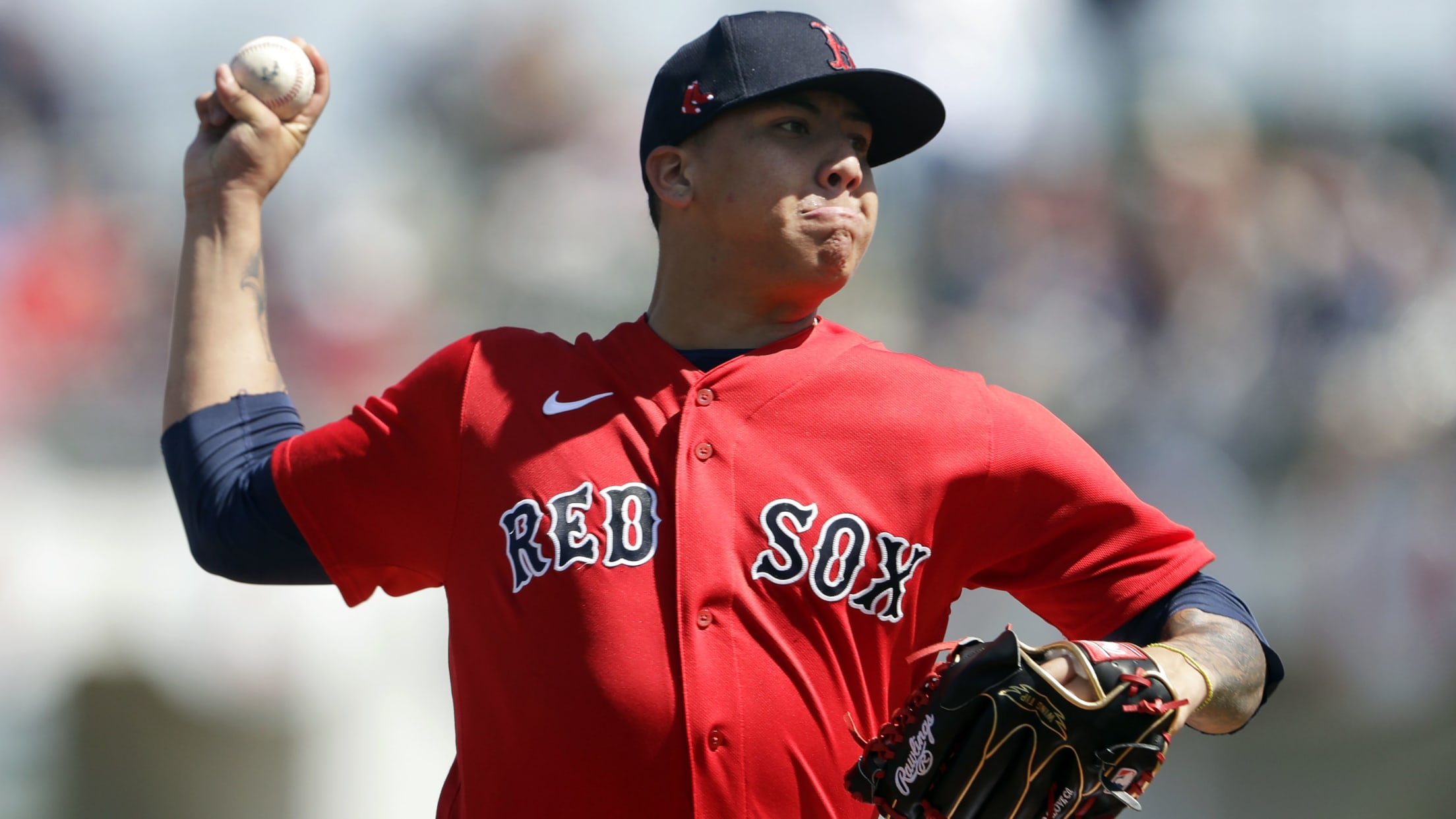 While pitching shortcomings at the big league level have been the unfortunate storyline of the season for the Red Sox, there are a lot of encouraging developments taking place at the alternate training site in Pawtucket, R.I. That is where three of the most promising arms in the farm system
While pitching shortcomings at the big league level have been the unfortunate storyline of the season for the Red Sox, there are a lot of encouraging developments taking place at the alternate training site in Pawtucket, R.I.
That is where three of the most promising arms in the farm system are getting a chance to showcase their stuff with an eye on getting to Boston in the not-too-distant future.
Righties Bryan Mata and Tanner Houck and lefty Jay Groome (all among the top 10 prospects in the farm system as rated by MLB Pipeline) have been getting after it.
Mata, ranked No. 4, can get up to 97 mph and has what some scouts refer to as "electric sink."
"He's obviously got probably the best stuff that we have in our organization overall -- power arm, plus everything," said Triple-A pitching coach Paul Abbott. "He's just young. He's raw. Mechanics need to be tightened up a little bit. His misses are too big with his fastball."
But Abbott has watched Mata close the gap in this regard.
"He needed to keep throwing. We had a tremendous side session yesterday, the best I've ever seen him command his fastball," Abbott said. "He's got his eyes focused on the glove a little bit more, so he stays through his target visually. I'd never seen him command like he did yesterday. He's got such massive upside. The only thing holding him back is the consistency of his command. If he can do that, what he did yesterday, it's going to be fun to watch.
Houck, who pitched 16 games at Triple-A Pawtucket last season, might be the closest to being ready for the Major Leagues, and his mission this summer is to improve against lefties.
"This is a perfect setting for him," said Abbott of Boston's No. 10 prospect. "We've made some slight adjustments to his arm slot without sacrificing his foundation, which is that power sinker. He's gotten a little bit more directional, a little quieter on the front side. He's been carrying some four-seamers into left-handers really, really well. Today was the best I've ever seen."
The biggest name of the three is Groome, who was the 12th pick in the 2016 Draft, but has logged just 66 career innings in the Minors due to injuries.
"I'm extremely excited for Jay Groome," said Abbott. "We asked him to intensify his bullpens and side sessions. He did. Introduced some slight adjustments to the mechanics, get his legs more involved, get some better extension on his fastball. He's got more confidence in his breaking ball. He said since the surgery, it's the best he's felt trusting the effort with it.
"He's got this bounce in his step and he comes to work every day. I told him today, 'I'm extremely impressed with the way you're going about your business. You're looking like a big leaguer – like you want to be there.' The ball is coming out really well. He's throwing hard. He's commanding all his pitches. As of now, he's showing signs of a really solid, strong, three-pitch mix. It's pretty impressive."