Scoreboard Recognition Program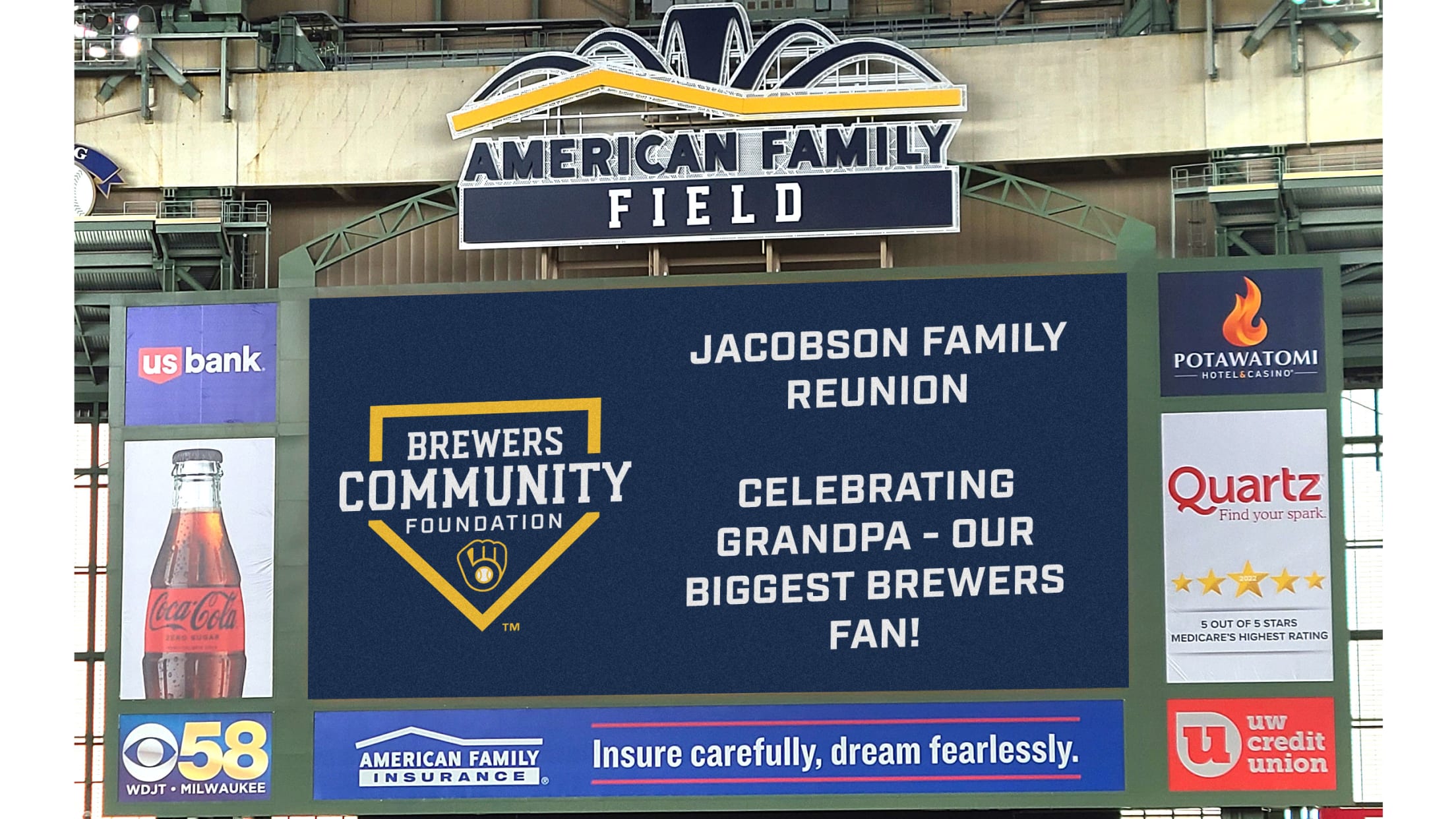 Pictured above: Full Scoreboard Message
One of Brewers Community Foundation's ("BCF") fundraising events is selling scoreboard messages. This program has raised money to support nonprofits that provide quality programming in the areas of health, education, recreation and basic needs, with a particular focus on low-income and disadvantaged youth and their families.
Scoreboard Message Options available:
Single Line Shared Message
For $100, you can receive a single line, shared scoreboard message of up to 35 characters, including spaces and punctuation.
This message will share the board with up to 9 other messages. Availability is limited for each Brewers home game.
Full Scoreboard Message
For $250, you can receive a full scoreboard message of up to 75 characters, including spaces and punctuation.
This will be the only message shown on the board, and only one is available per Brewers home game.
All Game Day scoreboard messages will be shown between the end of the 3rd inning and the end of the 5th inning.
This is subject to change based on game day events. Text-only messages, no photos, videos or emojis will be displayed.
Any submissions or inquiries made with less than two business days notice will not be accepted. Please note that this means a message for a Saturday or Sunday home game must be reserved no later than the Thursday prior.
BCF reserves the right to approve or reject all message submissions at its sole discretion; in the event a message is not approved, BCF will reach out to the submitter to explain the decision and, at BCF's discretion, will work with the submitter to modify the submission for approval.
If you have questions or concerns, please contact us by email ([email protected]) or phone (414-902-4521) Monday through Friday, between 9:00 a.m. and 5:00 p.m.
Thank you for supporting Brewers Community Foundation.