Rasmussen sneaky 'pen pick? 'It ain't sneaky'
Right-hander has undergone multiple surgeries, including Tommy John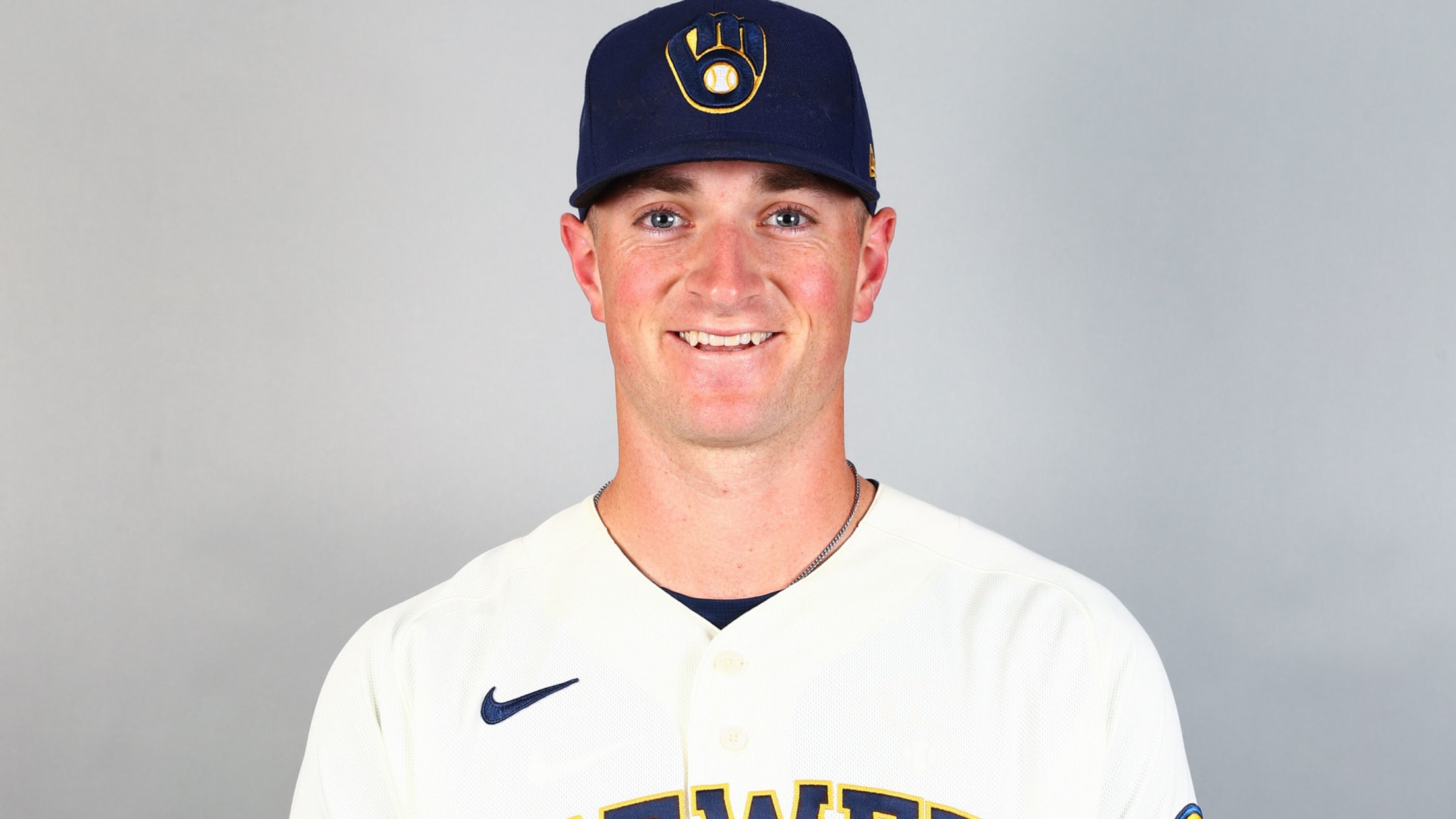 PHOENIX -- Tom Flanagan remembers the day last spring when a crowd gathered around one of the back mounds at American Family Fields of Phoenix. Standing there, flanked by all of the technology the Brewers use to measure pitchers, was right-hander Drew Rasmussen, ready for a throwing session more than
A 94 mph slider? This Brewer can throw it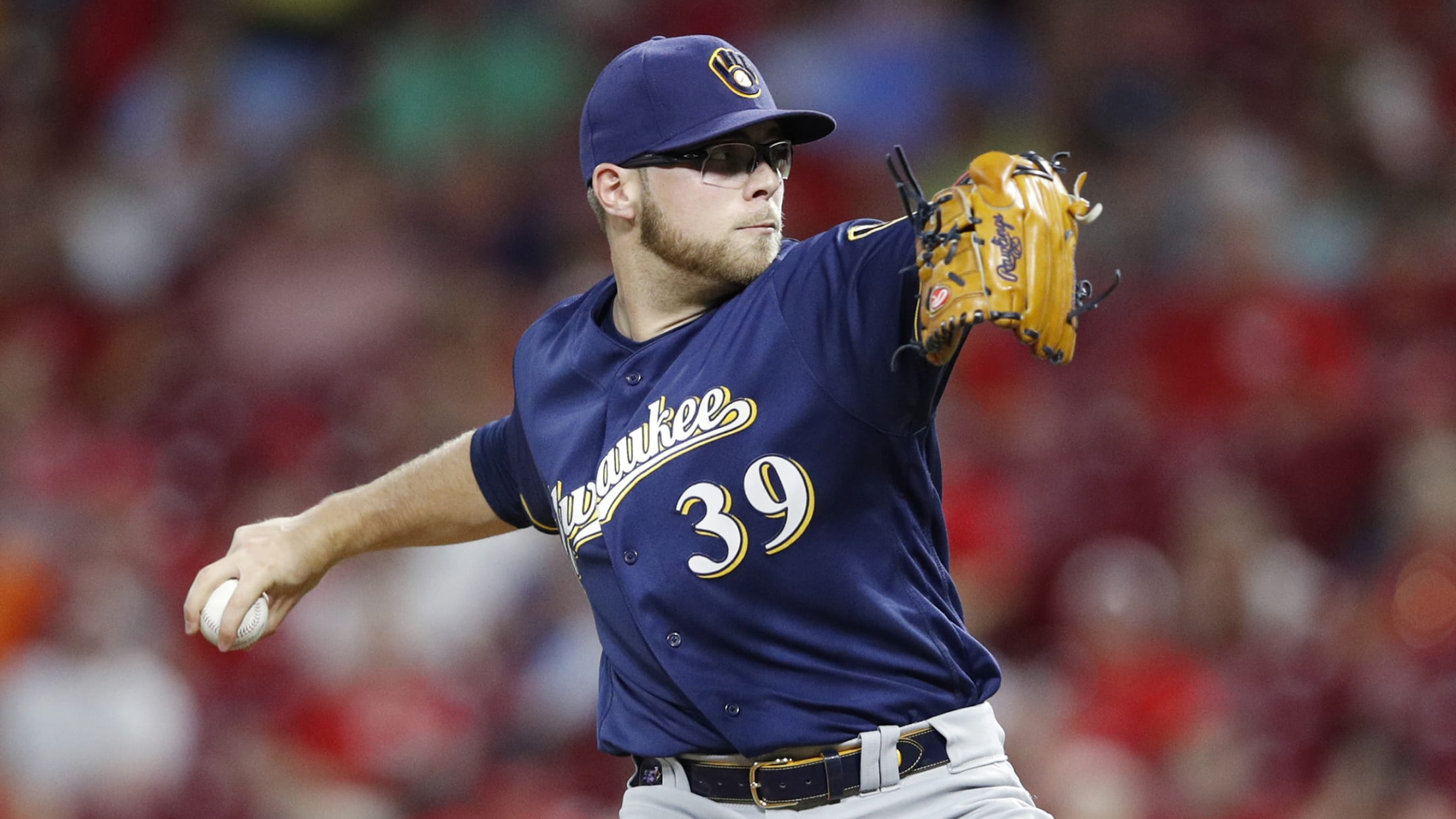 Two days into the Cactus League slate, it's far too early to draw conclusions about Milwaukee's starting rotation candidates, but Brandon Woodruff's first pitch Monday and Corbin Burnes' last pitch provided something to dream on. Woodruff, the Brewers' presumptive Opening Day starter, opened his start against the Angels with a
'No broken bones' for Nottingham after HBP
Brewers catcher expects to be back in the mix in 'next couple of days'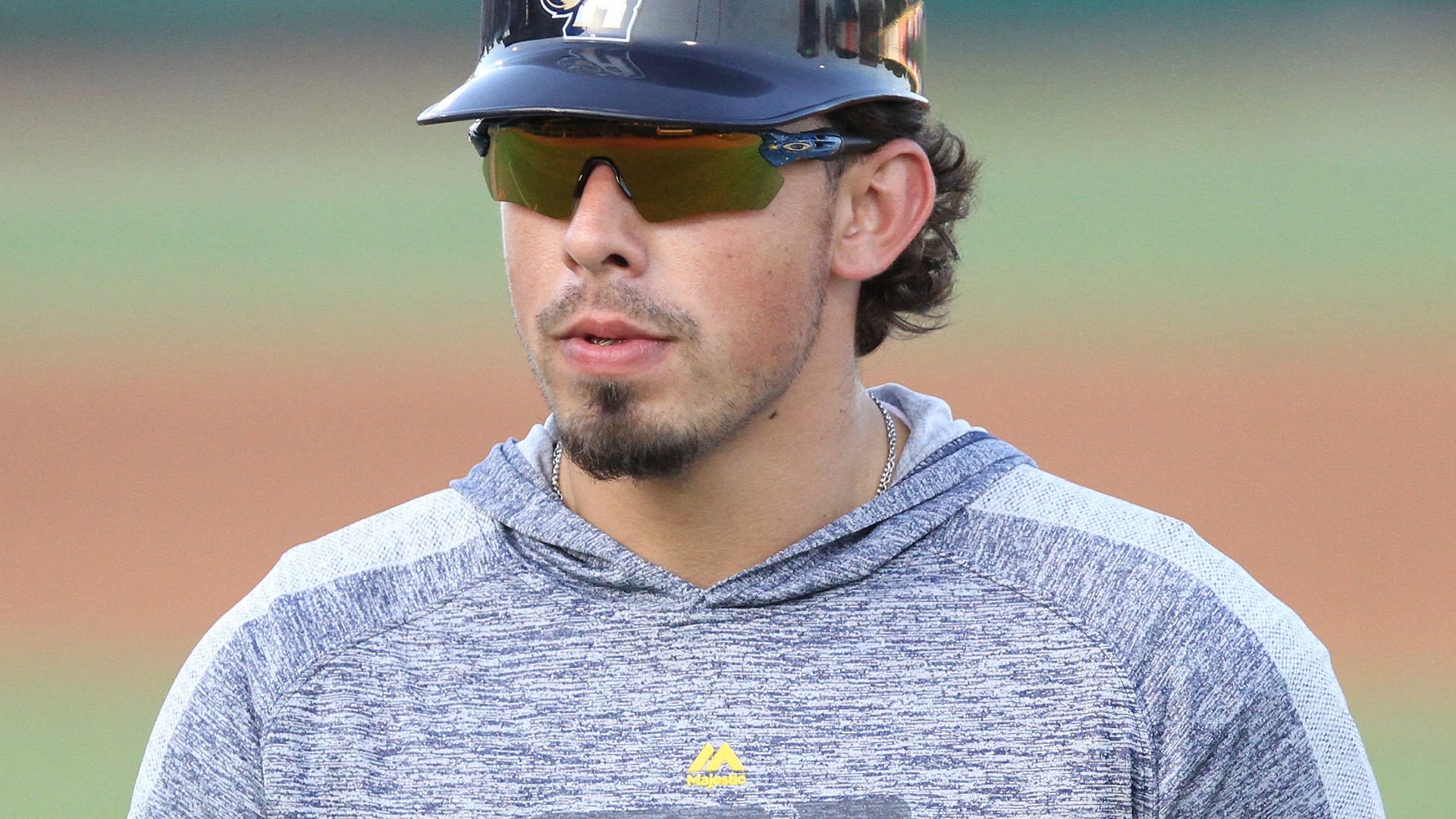 PHOENIX -- Brewers catcher Jacob Nottingham reported to work Monday morning with a swollen right hand but no broken bones -- good news for a player entering a pivotal season. Nottingham was hit on the hand by the final pitch of a ninth-inning strikeout in Sunday's 7-2 loss to the
Brewers unveil newcomers to rotation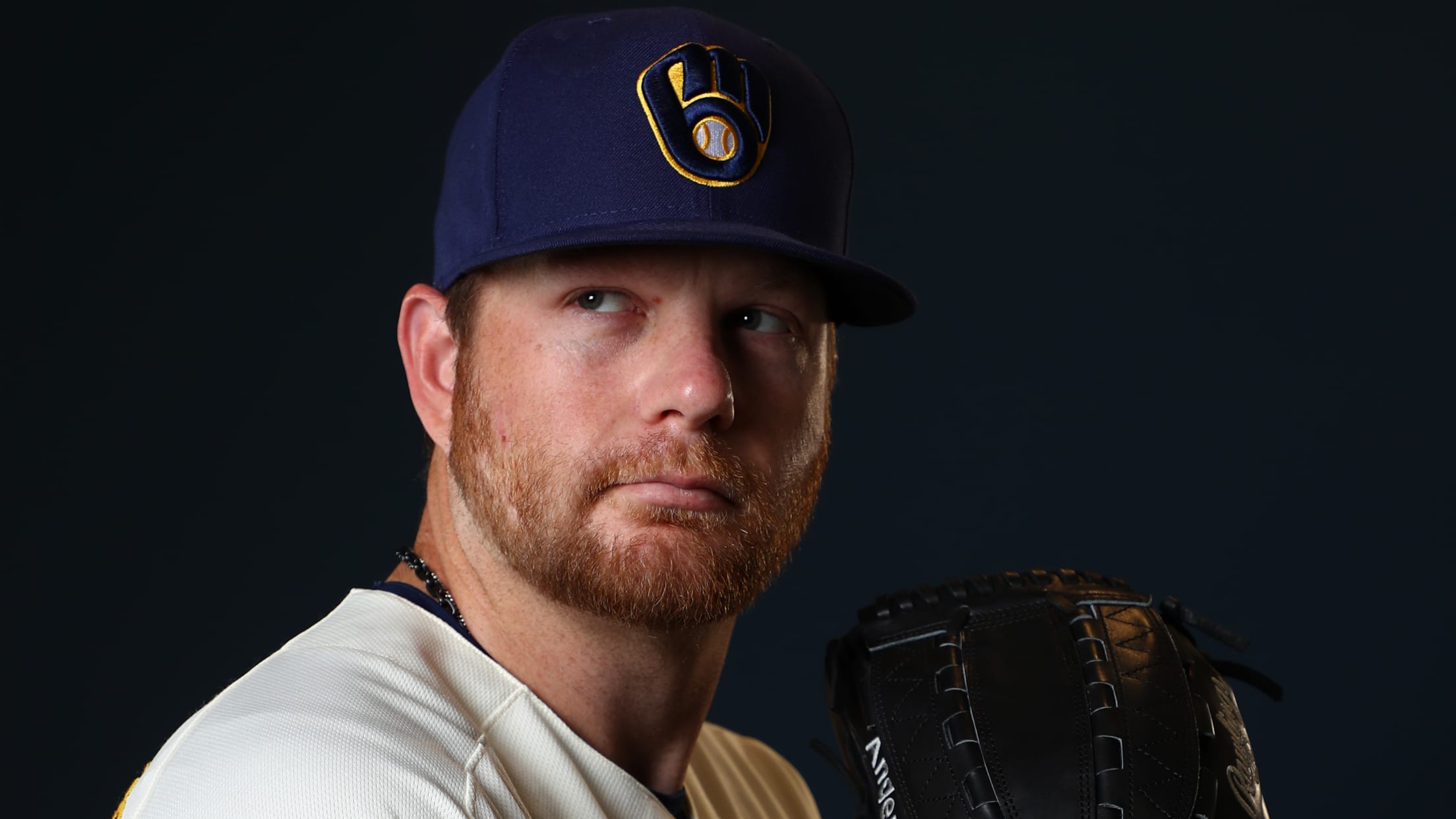 PHOENIX -- Day 1 of the Cactus League, and the Brewers' starting rotation turnover was on full display. A rainout Saturday meant all three newcomers pitched Sunday in the opener against the Padres at American Family Fields of Phoenix. The Brewers signed Brett Anderson and Josh Lindblom in free agency
Grisham spurred by trade, spotlight moment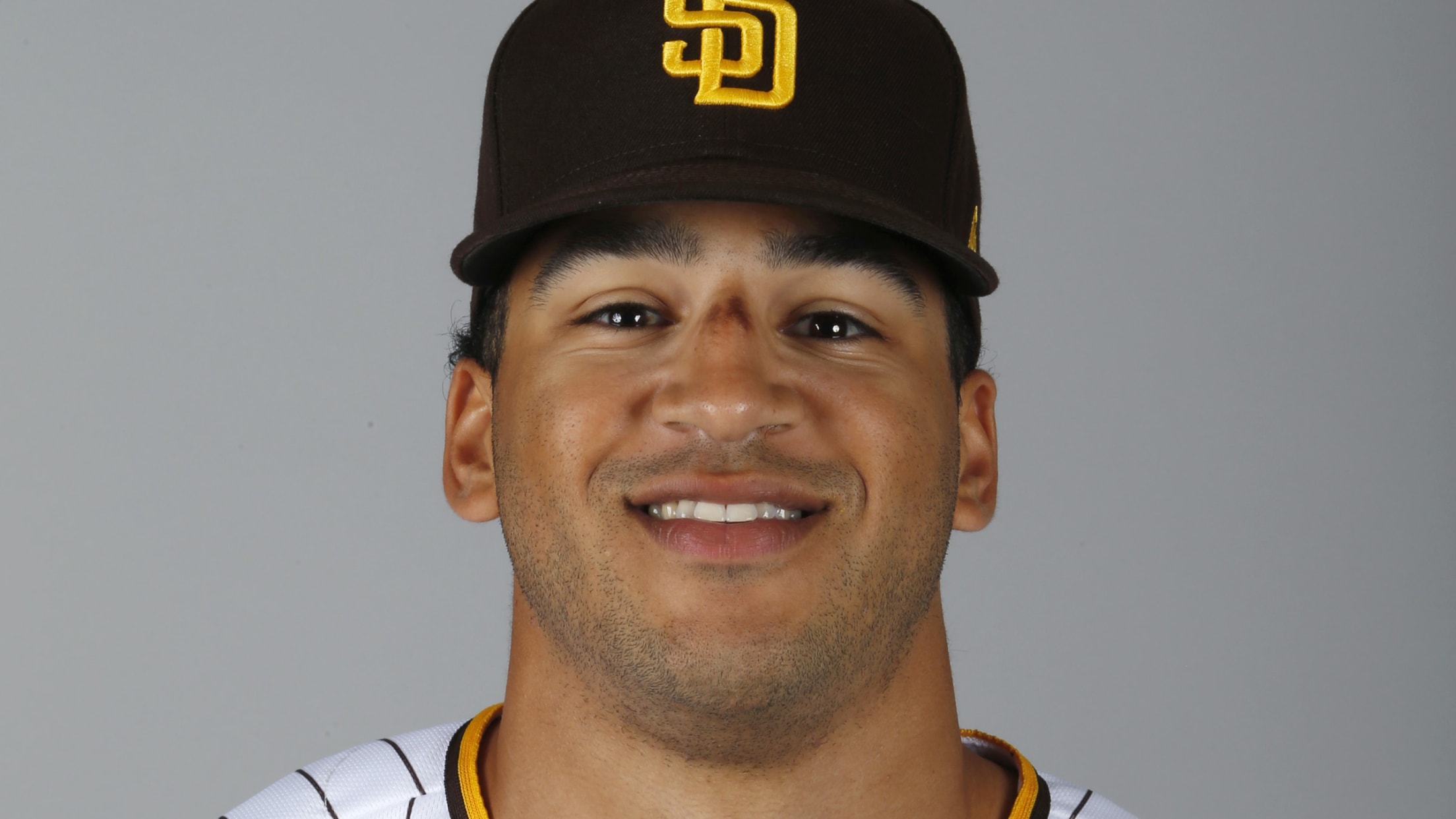 PHOENIX -- Four and a half months before he strode to the batter's box for the Padres on Sunday afternoon in the first inning of the Cactus League opener, Trent Grisham stood in the center of the Brewers' clubhouse amid a crush of cameras, lights and microphones. For something like
What will Crew's Opening Day roster look like?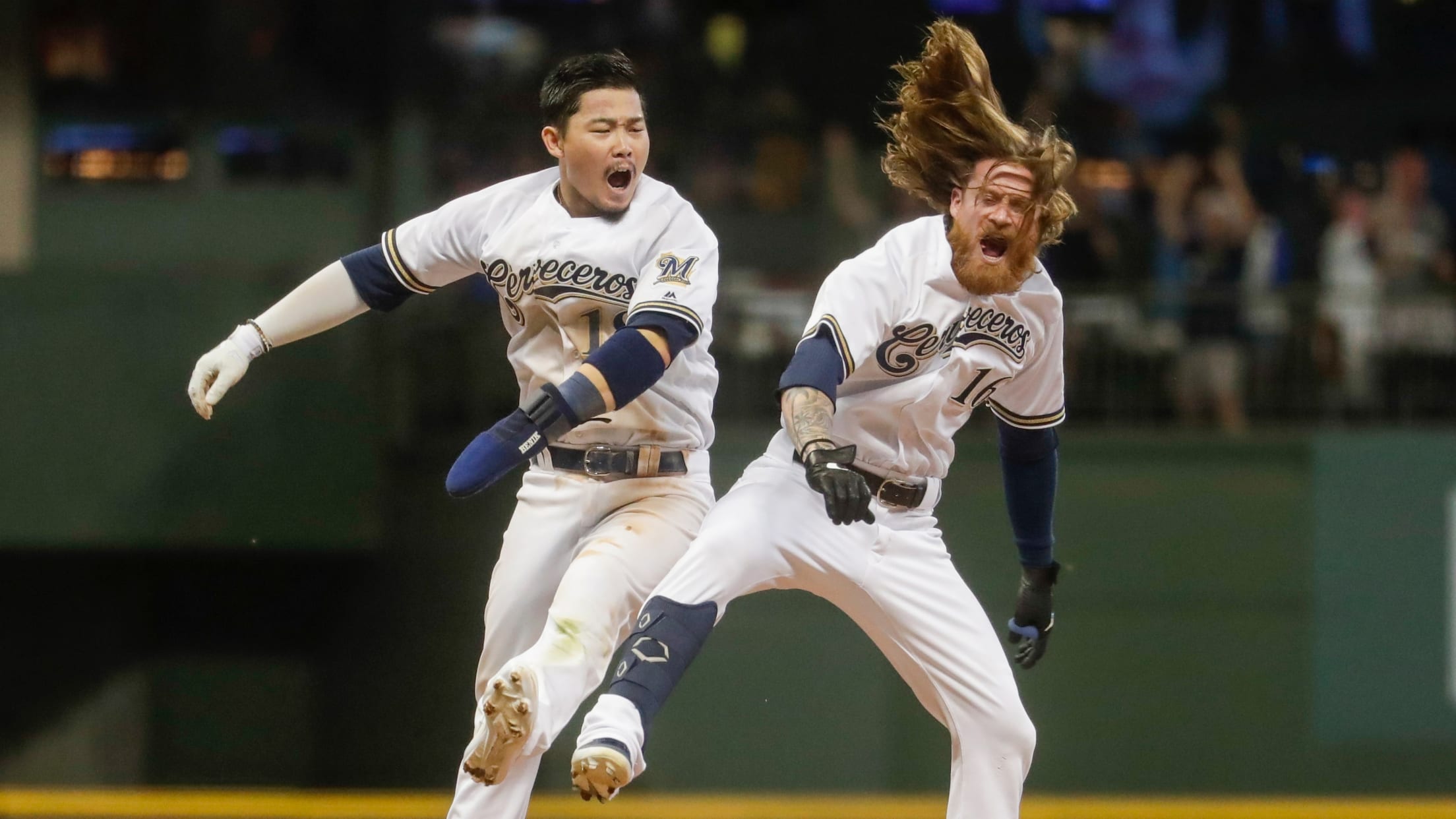 PHOENIX -- With the Brewers gathering for their first full-squad workout on Tuesday at American Family Fields of Phoenix, here's another very early look at the state of the 26-man roster: • Forecasting all 30 teams: Lineups, rotations, closers
Brewers Spring Training FAQs, important dates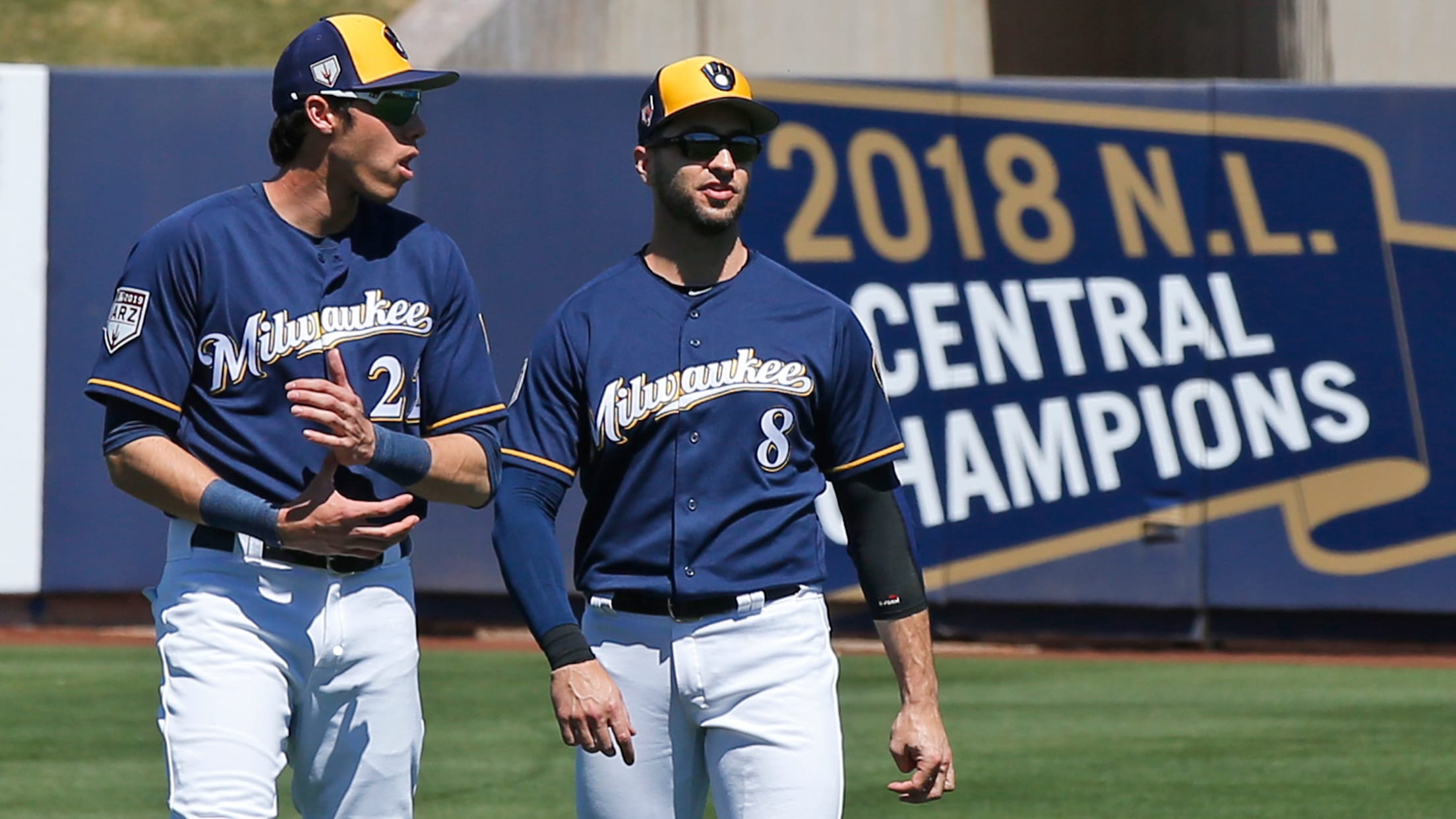 PHOENIX -- Whether it was the most experienced pitcher in camp (free-agent pickup Brett Anderson) or the least experienced (2019 first-round Draft pick Ethan Small), there were two primary tasks on Wednesday, when pitchers and catchers formally reported to American Family Fields of Phoenix for the start of Spring Training.
MLB.TV is ready to bring the heat in 2020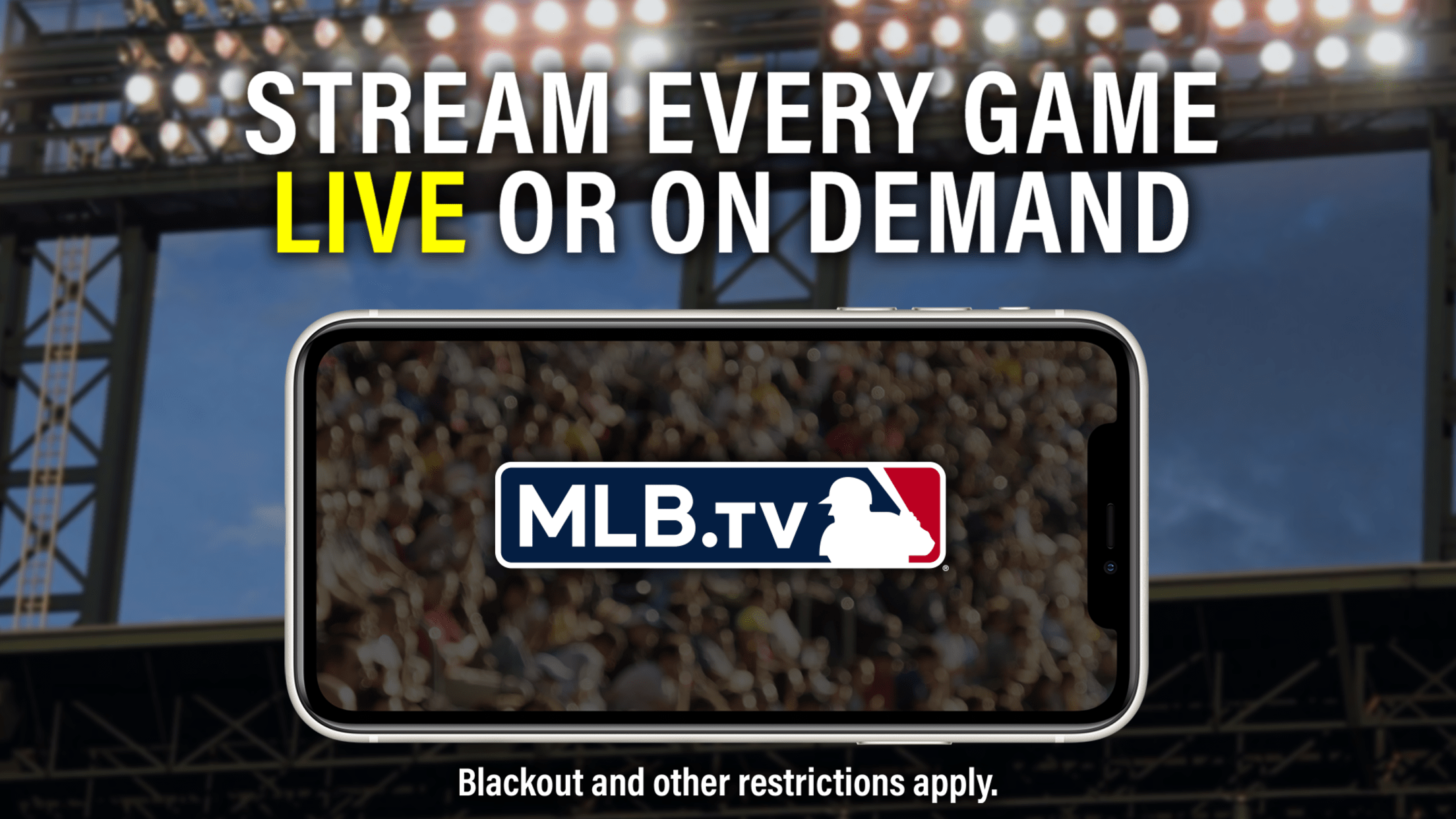 Can't wait to see Mike Trout crushing baseballs out of Angel Stadium again? Have you been waiting for months for Javier Báez to make new magic on the field? Spending your days imagining how Gerrit Cole will look throwing 99-mph fastballs in Yankees pinstripes? We get it. The 2020 season
1 memorable cult hero from every team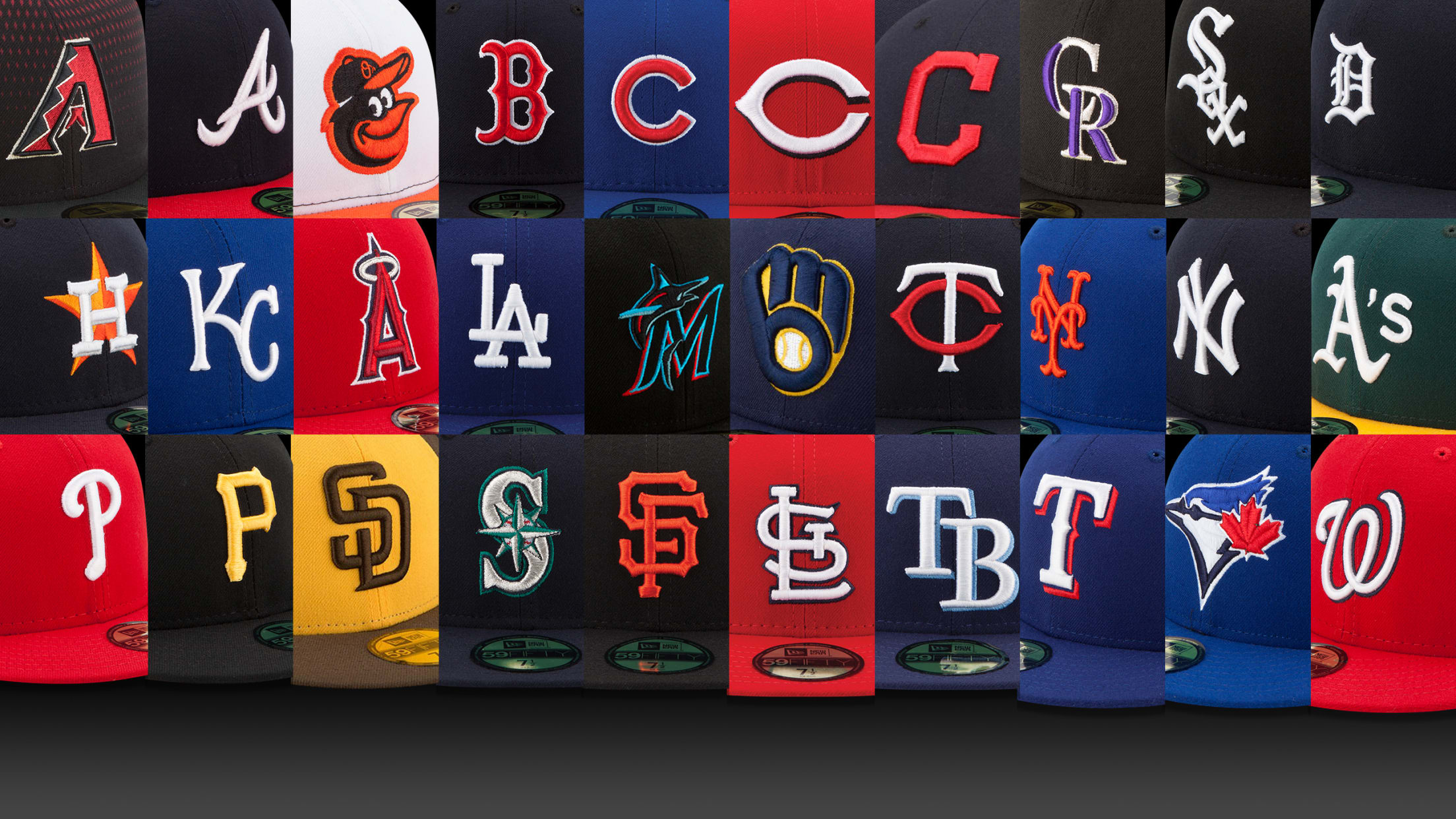 MLB.com beat reporters recently rolled out a series highlighting one "cult hero" for each franchise. Below is a full roundup of the players who best fit that description for all 30 teams, as well as a link to the full feature for each club.
The best team promotions in MLB this season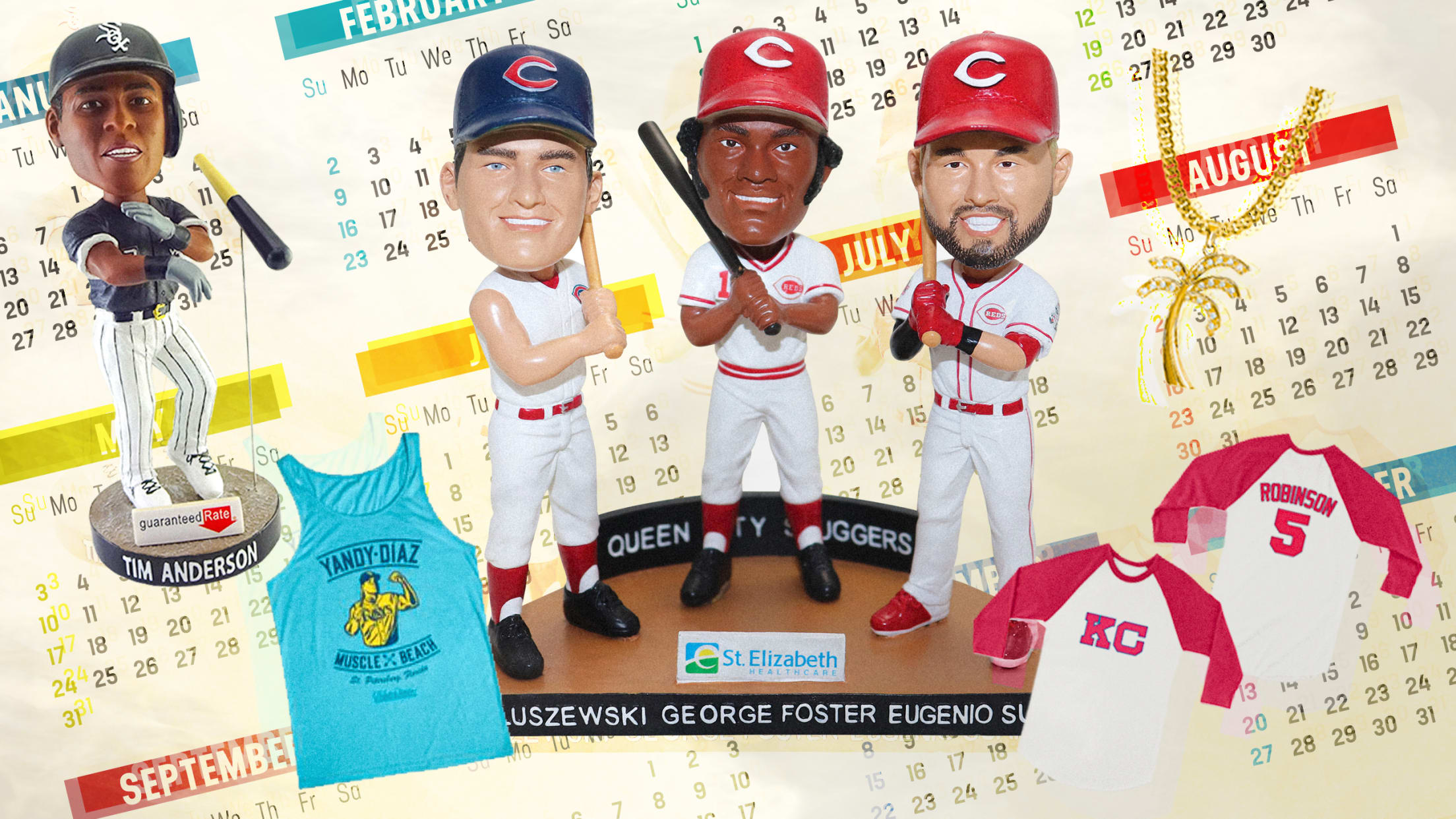 Going to baseball games is fun on its own, without any extra swag added. But if you get a chance to get some swag … you should get some swag. We are as much a sucker for ballpark swag as anyone. We even have our own bobblehead wall. Thus today
Urías (hand) plays catch as rehab ramps up
Jankins appreciates spring invite; Uecker to start 50th year behind mic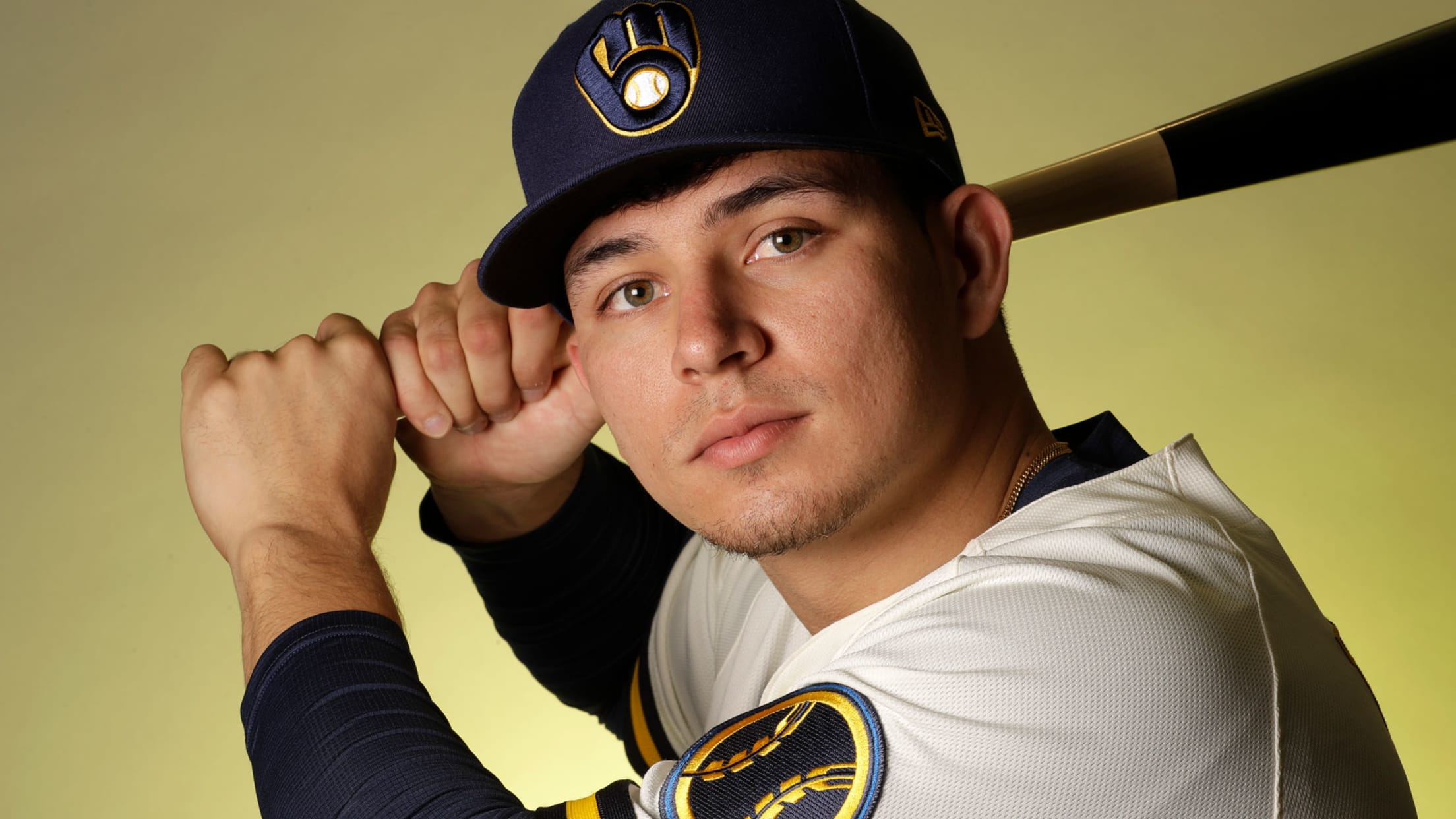 PHOENIX -- Brewers infielder Luis Urías said it never felt so good to play catch. Urías, who had been sidelined from baseball activity since injuring his left hand in winter ball and undergoing surgery for a fractured hamate bone, had a follow-up appointment with the surgeon on Friday and was
Renovated Maryvale paying dividends for Crew
Brewers no longer dependent on weather to get spring work in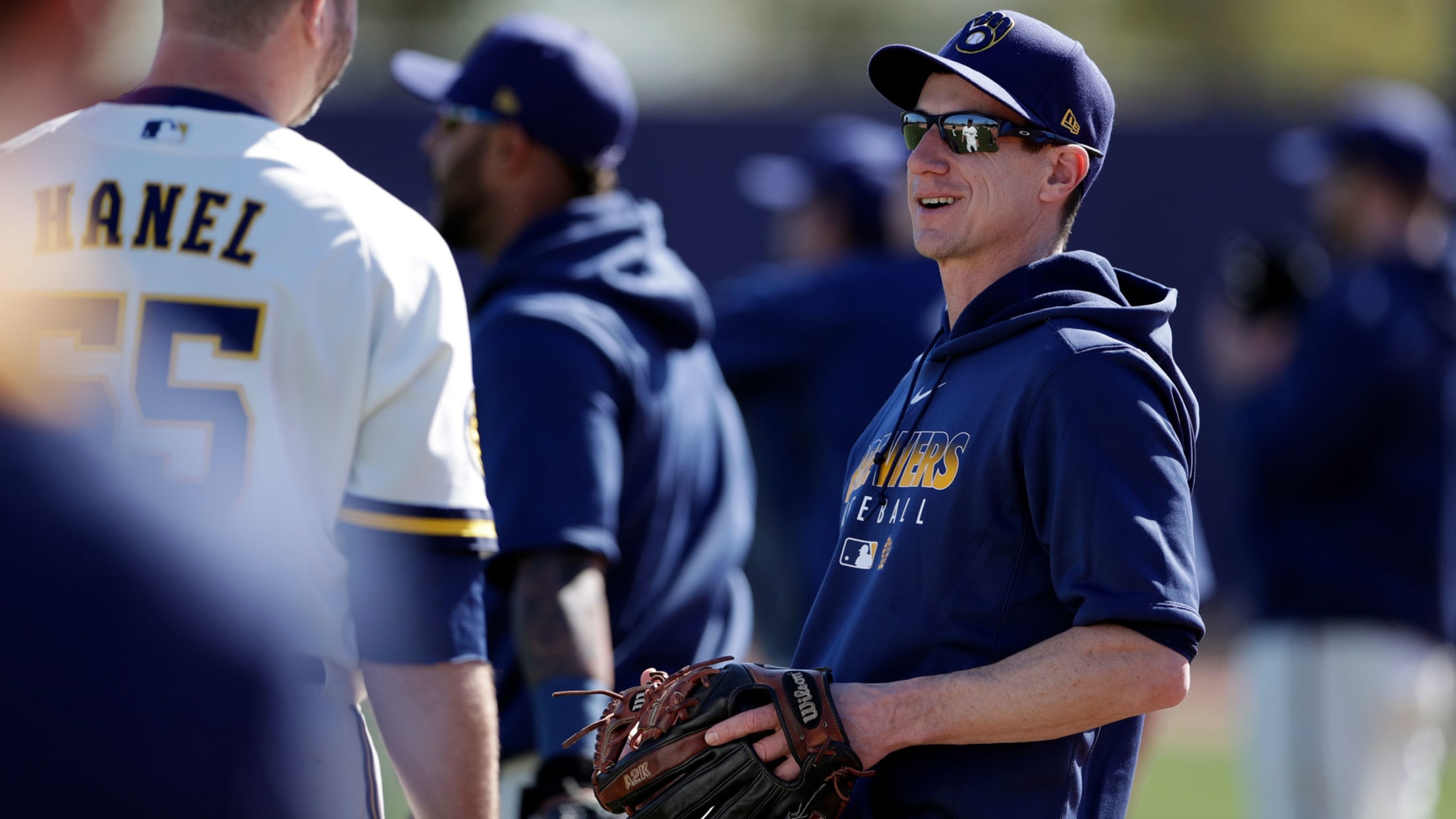 PHOENIX -- Ryan Braun wore No. 75 during his first Spring Training in 2007, when the complex formerly known as Maryvale Baseball Park looked a lot different than it did on soggy days like Saturday. After two weeks of sunshine, rain washed out the Brewers' 2020 Cactus League opener against
Is the Crew really in the best shape of its life?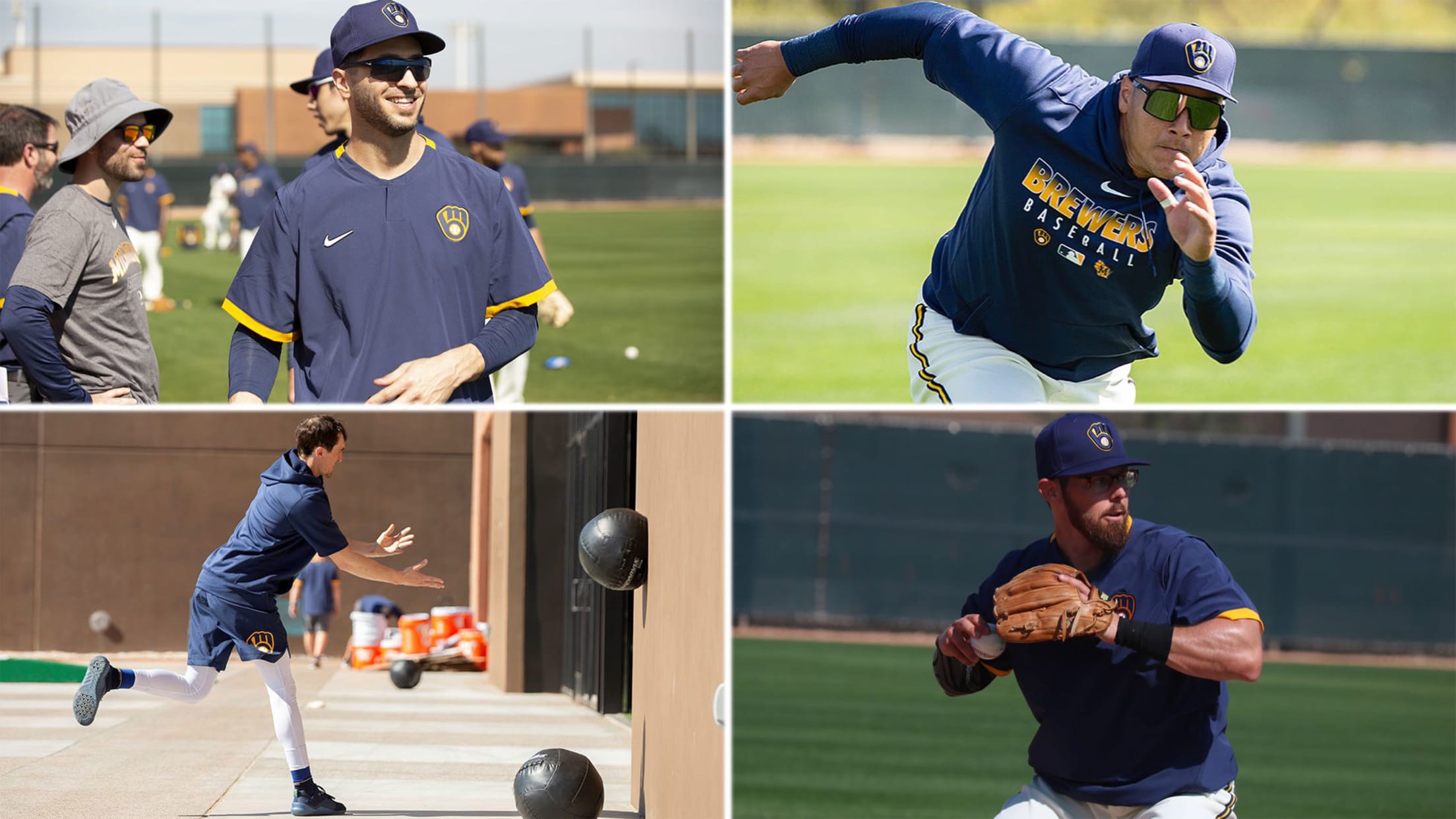 PHOENIX -- Keston Hiura is in the best shape of his life. "I mean, I feel like if I say I'm not in the best shape of my life at 23," said the Brewers' hitting savant, "that would be pretty sad." Brent Suter is in the best shape of his
Brewers pitchers eager to 'hit the ground running'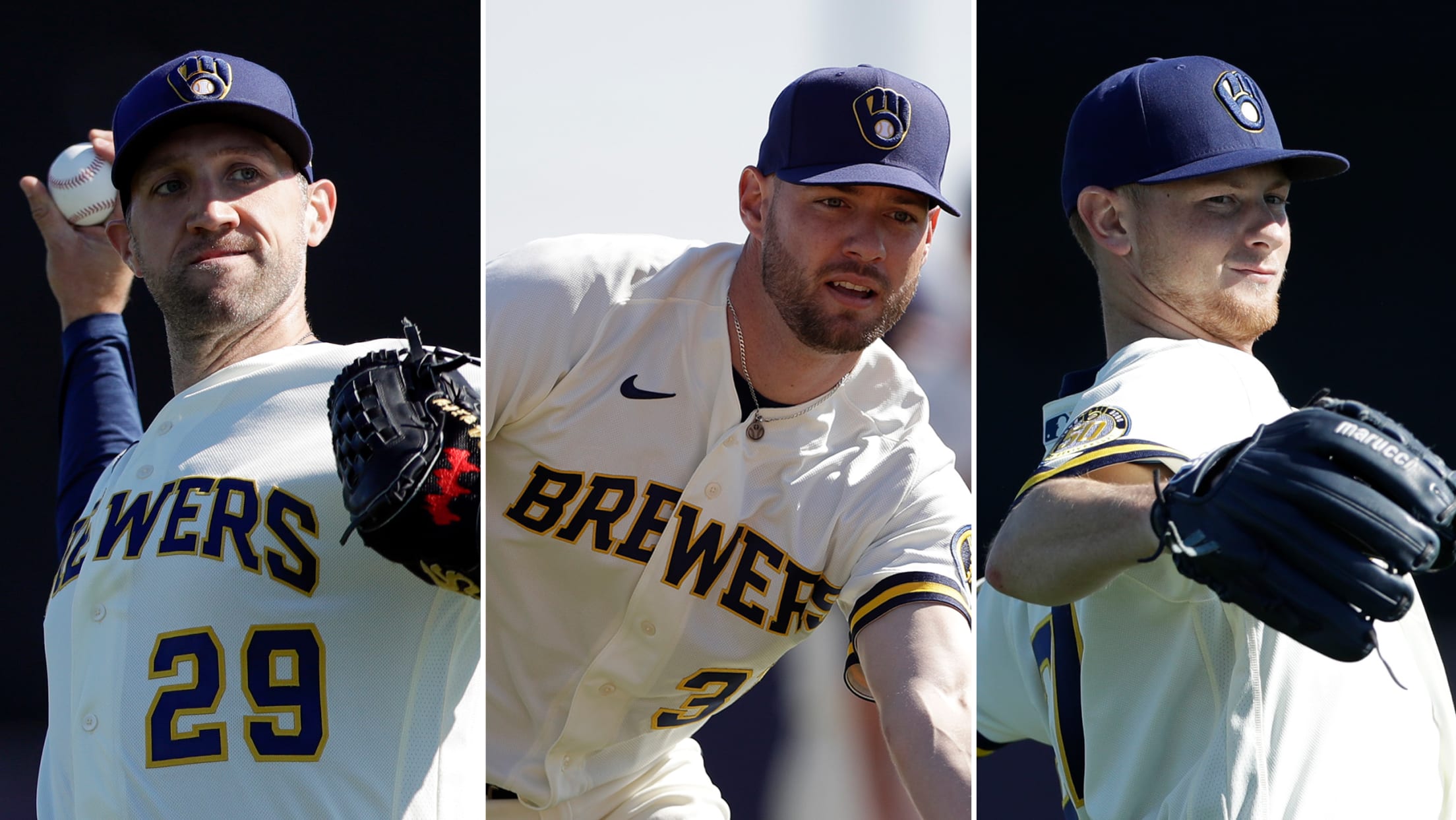 PHOENIX -- Assuming Mother Nature plays along, three-fifths of the Brewers' potential pitching rotation will take the mound for an inning apiece Saturday against the Rangers in Surprise, Ariz. It's the opener of a 32-game Cactus League schedule and a 34-game exhibition slate in preparation for the team's March 26
Baseball's 'Miracle on Grass': An oral history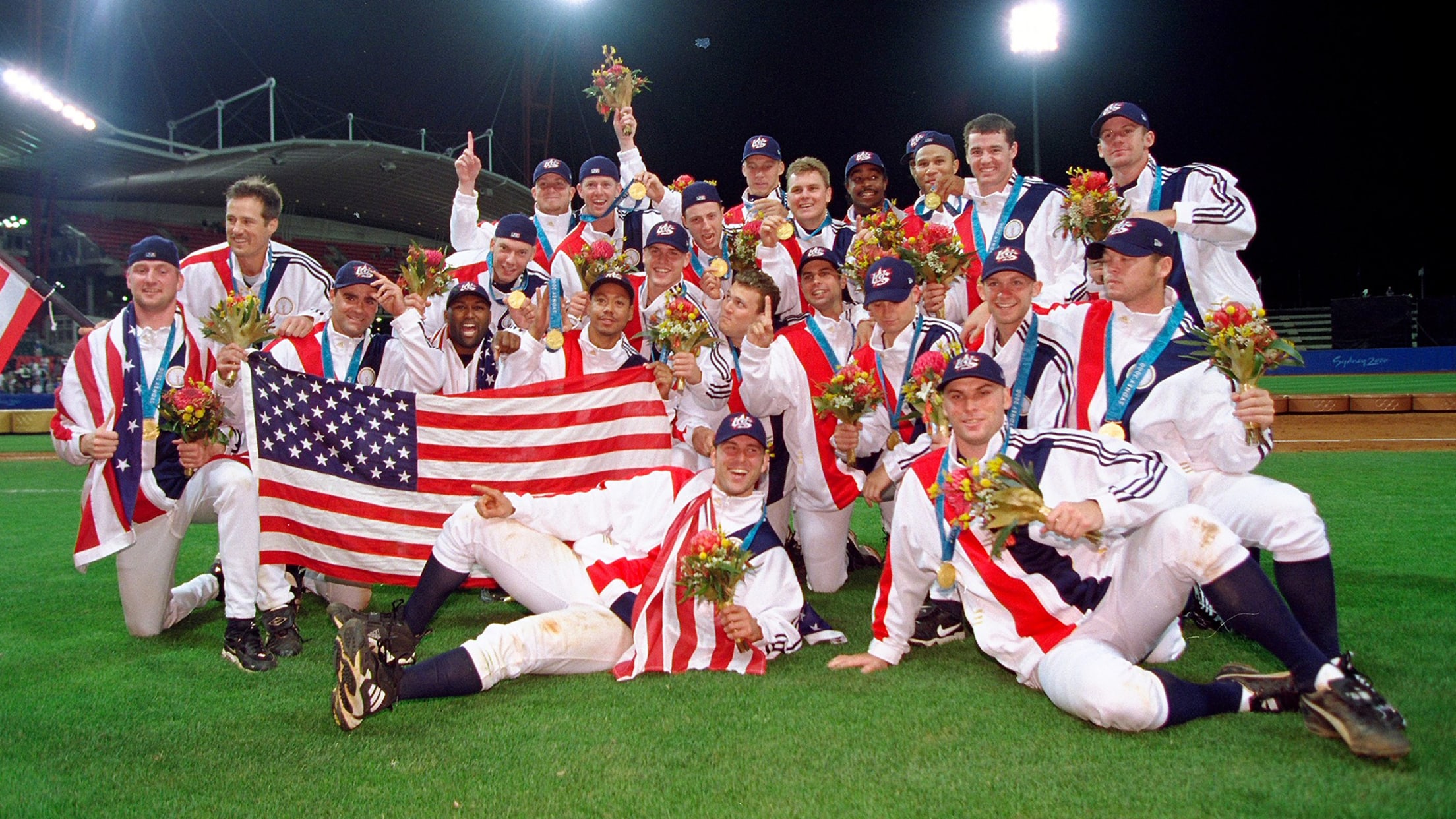 Will Team USA bring home Olympic gold from Tokyo this summer? Let's not get ahead of ourselves -- they have to be invited first. Baseball may be returning to the Olympics for the first time since 2006, but the U.S. squad has yet to qualify. It'll have two more chances
Brock Holt signs 1-year deal; 'good fit' with Crew
Versatile veteran's contract has club option for 2021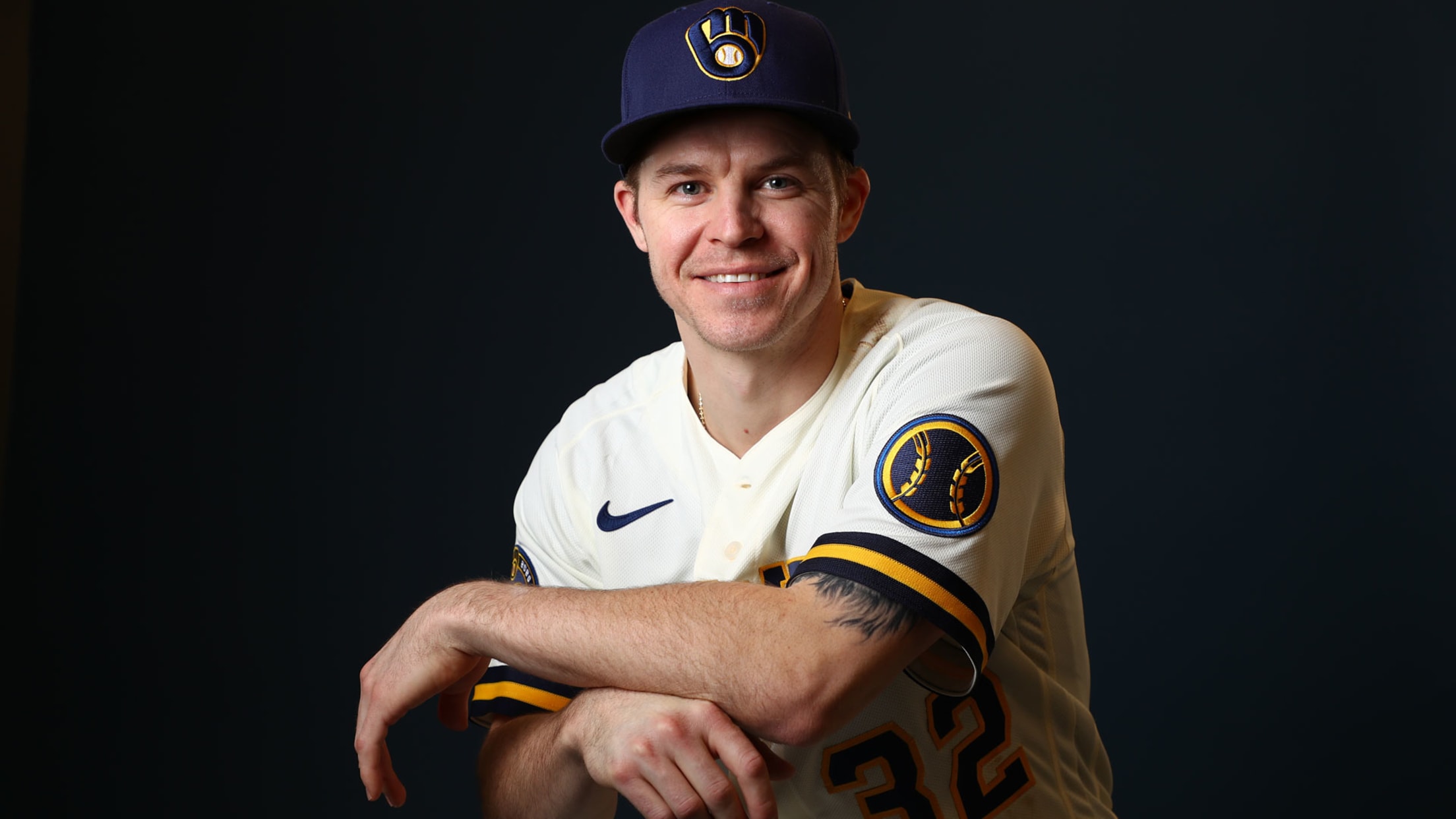 PHOENIX -- The Brewers finalized a deal with free-agent utility man Brock Holt on Wednesday morning, adding yet another multi-positional player to manager Craig Counsell's arsenal. Holt signed for one year with a club option for 2021, a common formula for the Brewers throughout their busy offseason. Terms of the
Each team's top power-hitting prospect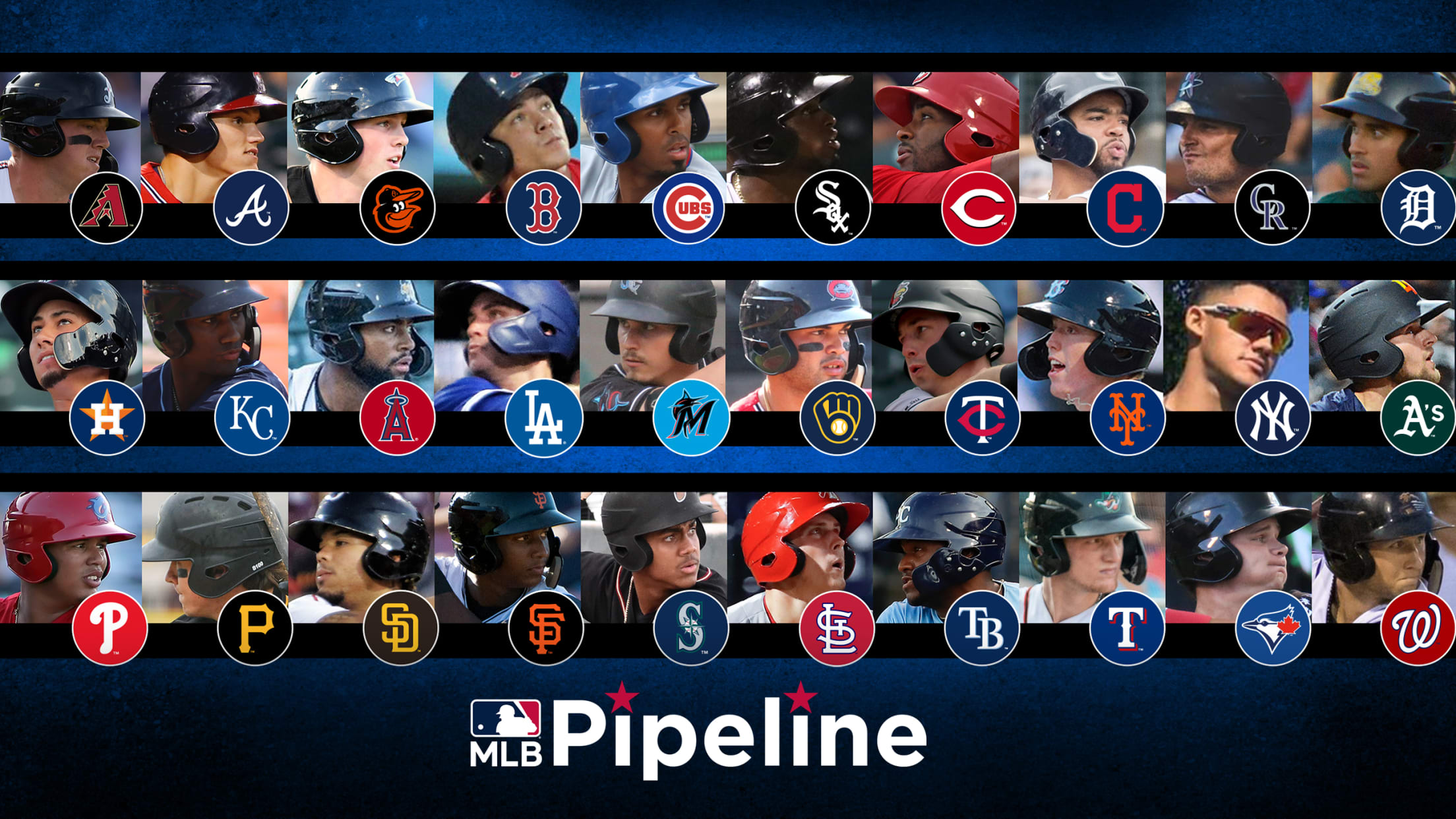 The 2019 Major League season will be remembered as the Year of the Home Run after players across baseball combined to hit a record 6,776 homers -- up from 5,585 in 2018 -- and 14 different teams set a new franchise record. National League Rookie of the Year Pete Alonso
Notes: Stearns on club options; Crew's live BP
Lindblom will start spring opener; Cain to get Gold Glove during season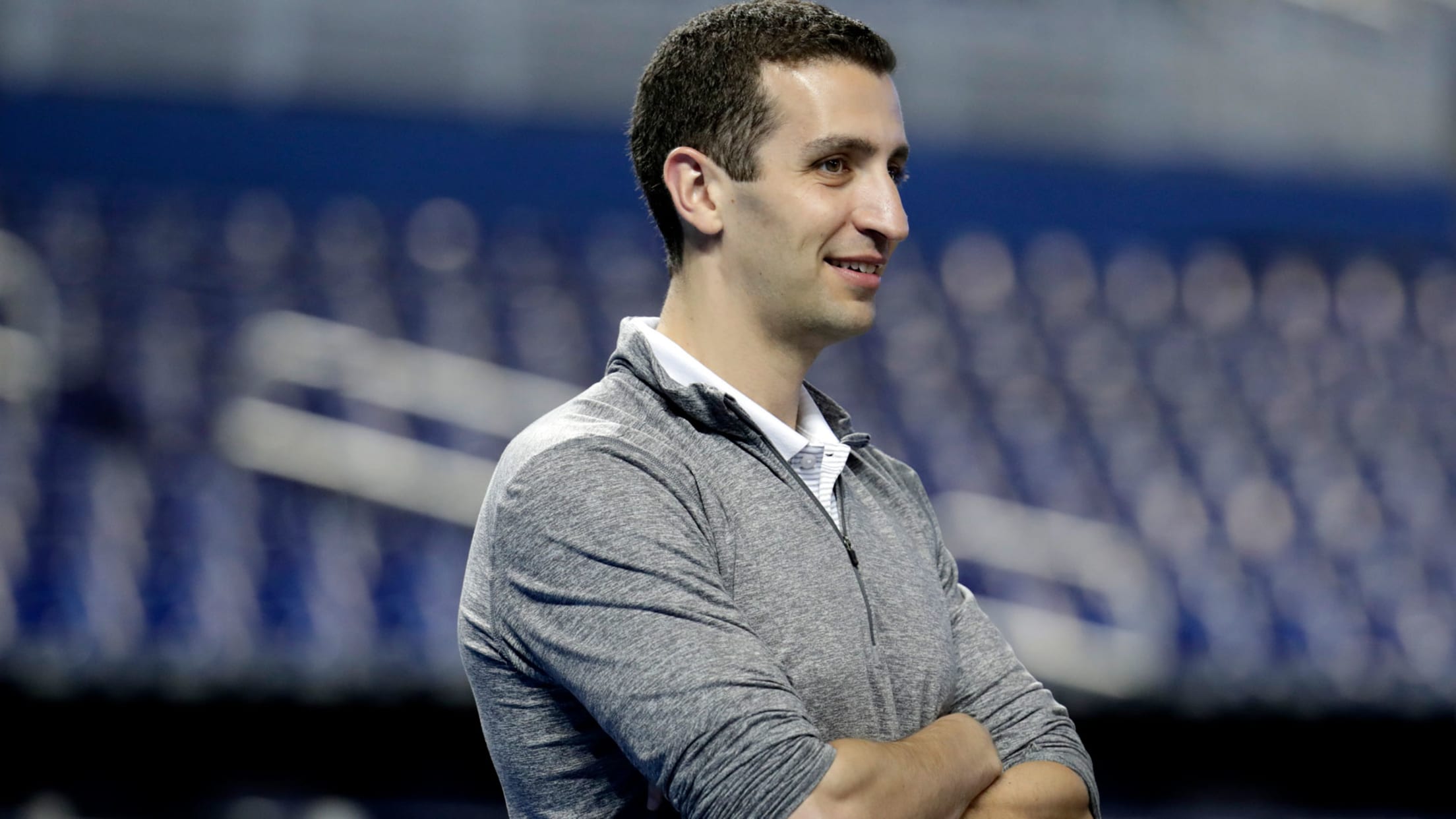 PHOENIX -- If there was a theme to the Brewers' offseason, it was keeping the options open. Beyond the positional versatility of Brock Holt, who signed with the Brewers on Wednesday, his contract fit a recent pattern for the Brewers. It was for one year plus a club option for
Here are 10 dark horse Cy Young candidates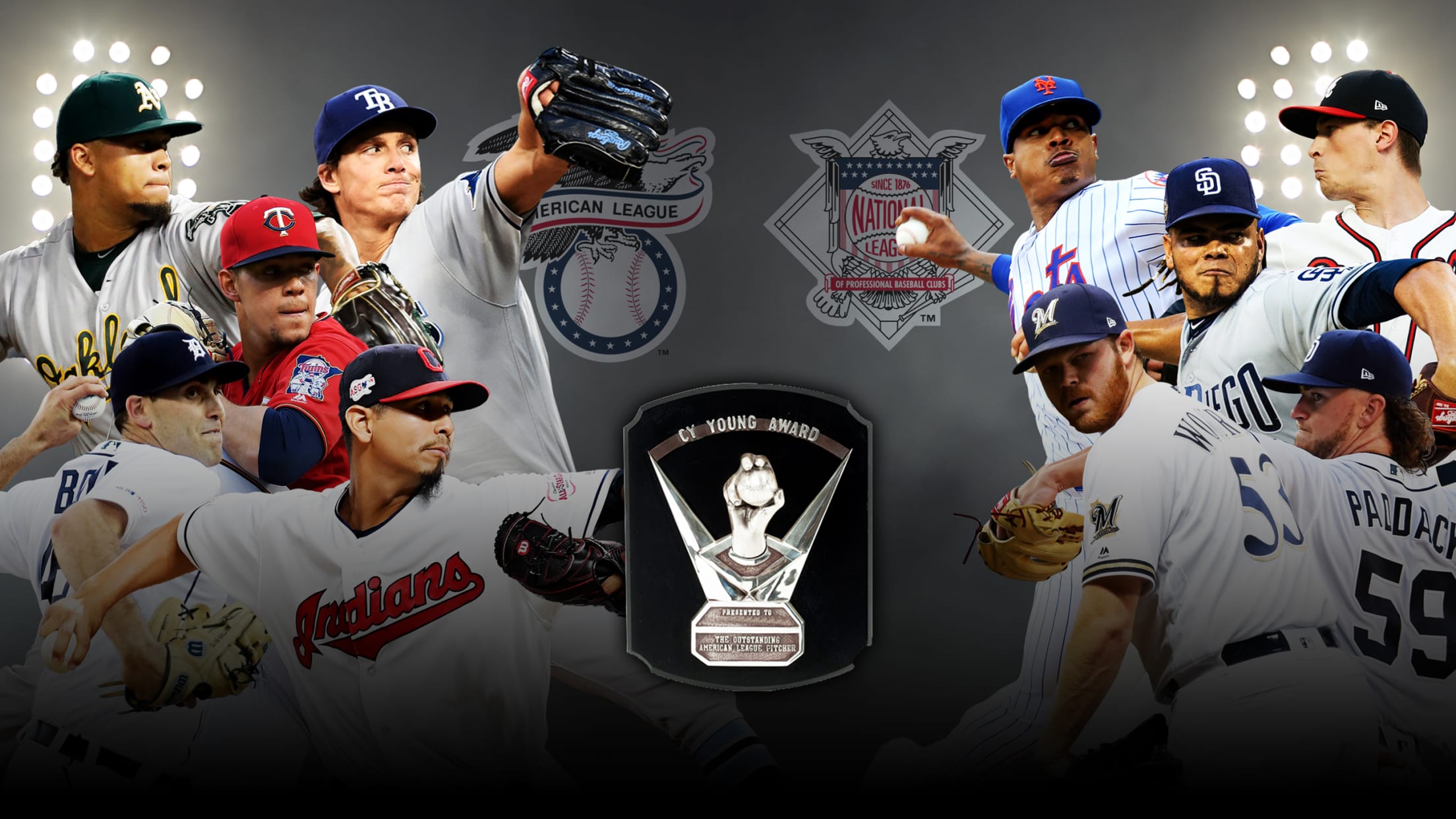 Last season's Cy Young Award winners could hardly have been considered surprises. In the American League, Justin Verlander was coming off a runner-up finish in 2018, and is likely on his way to the Hall of Fame. In the National League, Jacob deGrom won for the second year in a
Attanasio: Brewers had operating loss in 2019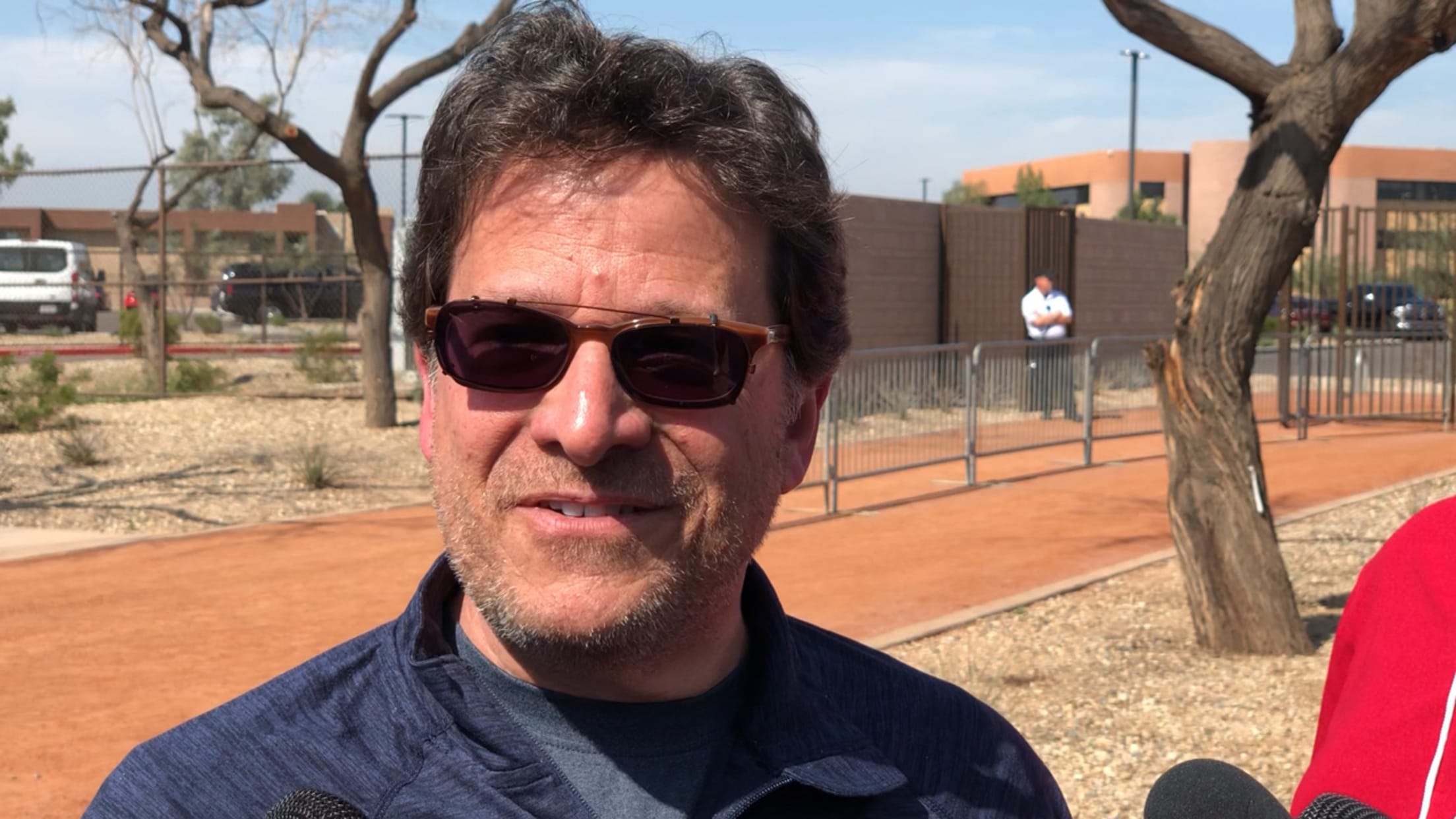 PHOENIX -- The Brewers operated at a loss last year after stretching the budget to sign Yasmani Grandal and Mike Moustakas to one-year contracts, said principal owner Mark Attanasio on Tuesday. It was his first public acknowledgment that the team finished in the red in 2019. But Attanasio, addressing reporters
4 potential motivators for Yelich in 2020
PHOENIX -- If we have learned anything about Christian Yelich during his first two years in a Brewers uniform, it's that he likes to play with a chip on his shoulder. But after obliterating the idea of "regression" by following his 2018 National League MVP Award with a statistically-superior 2019,
Notes: Braun ready for multi-positional role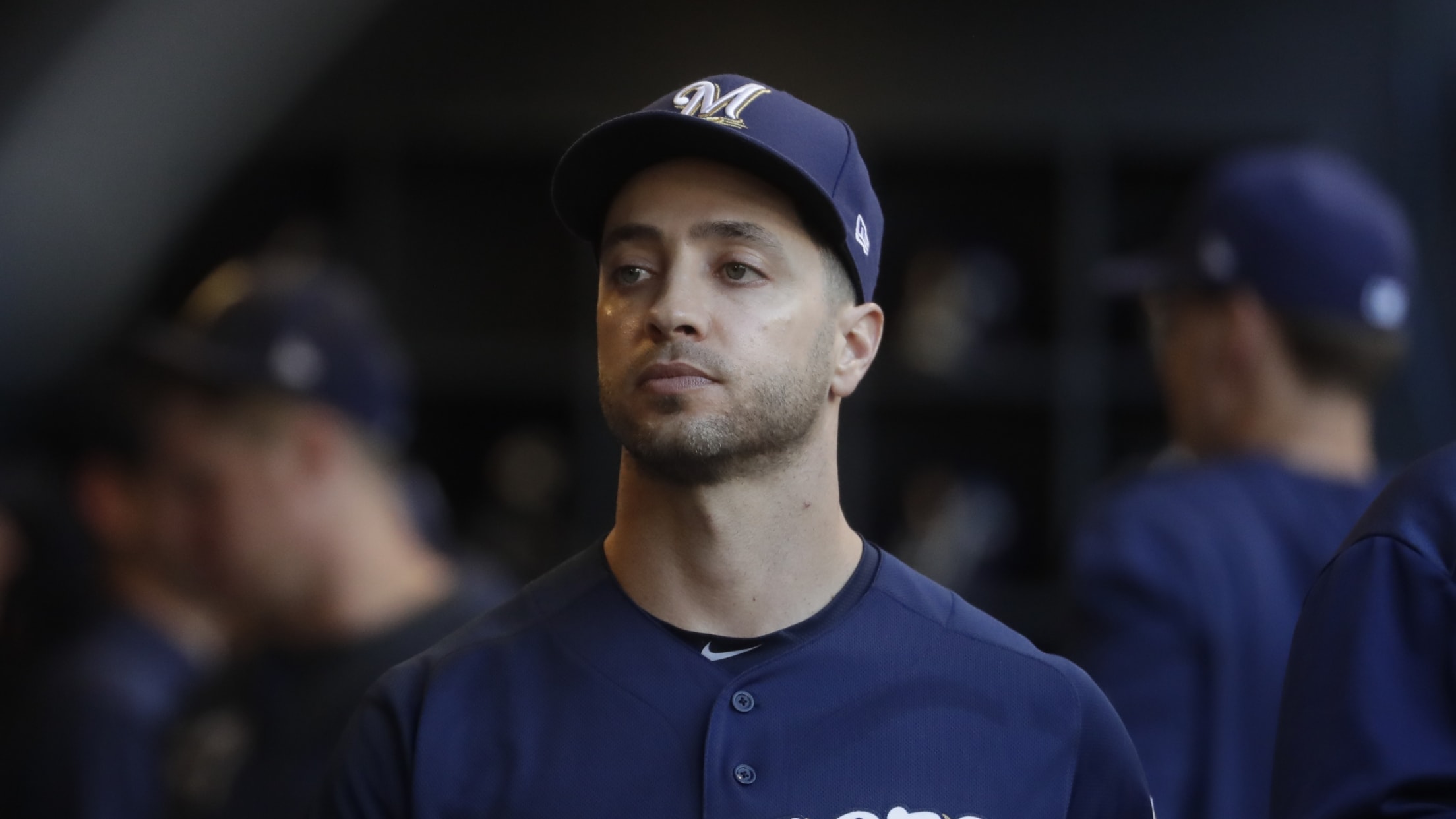 PHOENIX -- Ryan Braun will be re-acclimating to two positions this spring, not just one. Brewers manager Craig Counsell revealed his preferred outfield alignment on Monday as position players reported to camp, saying the plan calls for Christian Yelich shifting from right field to left, Lorenzo Cain staying put in
Cain no longer a 'big cake and ice cream guy'
Early arrival says he cut out midnight sweets and lost about 12 pounds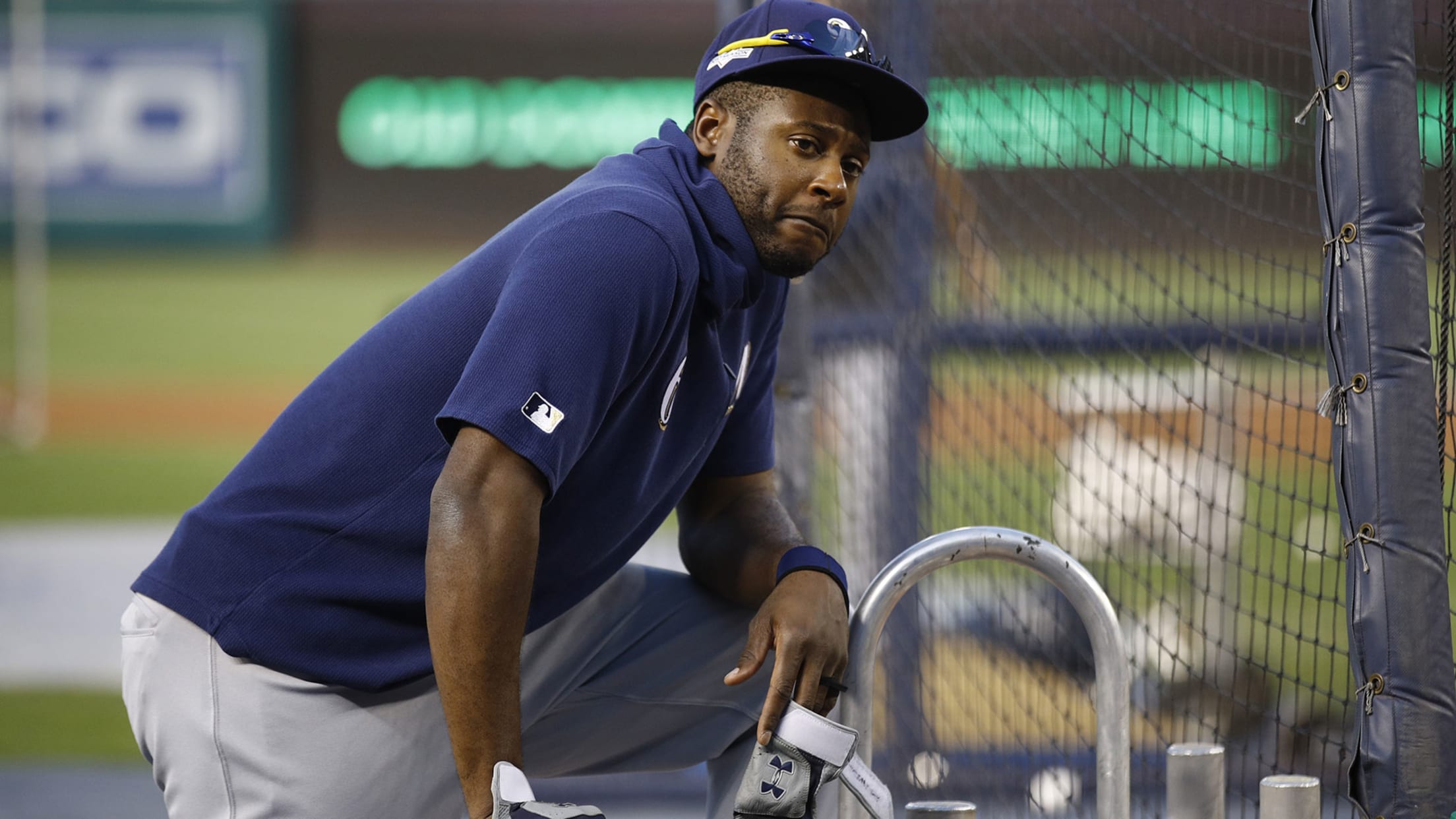 PHOENIX -- How did Lorenzo Cain get into shape for the start of what he hopes is a bounce-back season? He cut out the midnight cake and ice cream. Then he reported earlier than usual to Spring Training.
Study examines Miller Park impact on city, state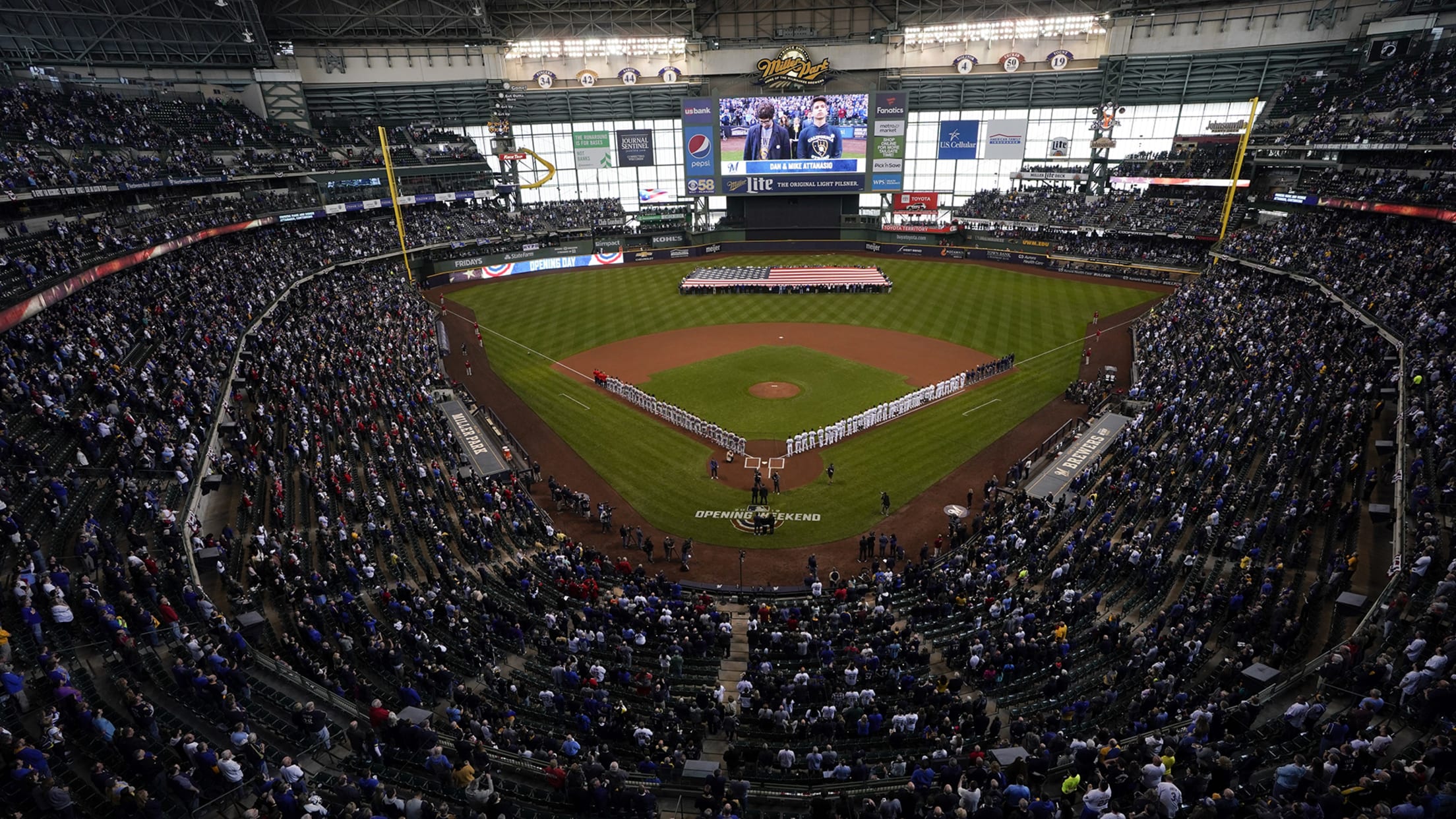 PHOENIX -- Miller Park has generated $2.5 billion in net economic output in its first 19 years of operation, according to a new study commissioned by the Milwaukee Metropolitan Association of Commerce -- benefits to the City of Milwaukee, Milwaukee County and the State of Wisconsin that would not have