Crew offense in a 'team-wide funk'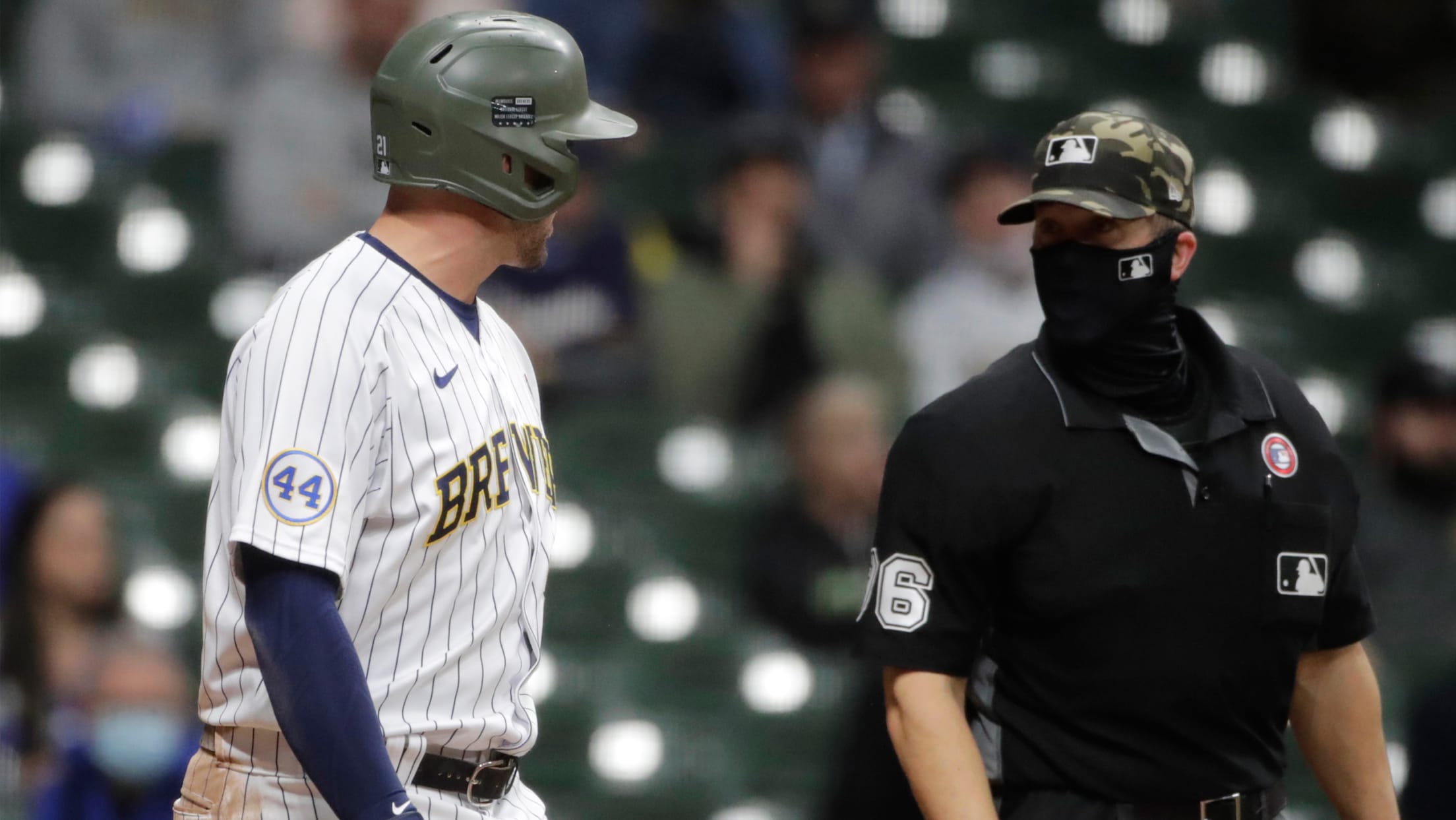 MILWAUKEE -- Travis Shaw's temper snapped in the fourth inning. Plate umpire Chris Segal called strike three on a full-count fastball at the bottom of the zone from Braves right-hander Ian Anderson, and Shaw's shoulders slumped. A lot of Brewers hitters have worn that look lately. "That's a ball all
Suspended in mid-air, JBJ robs homer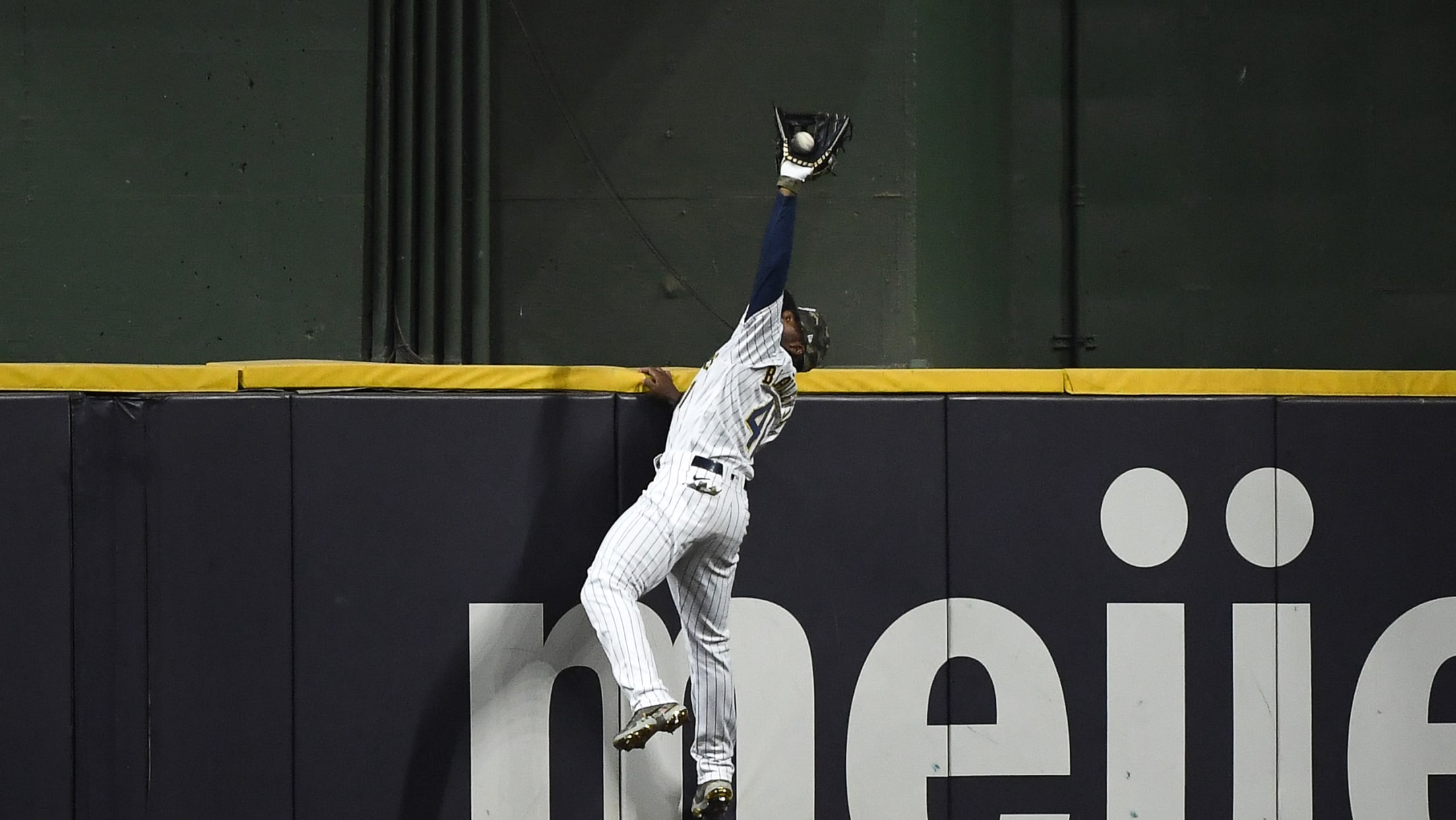 MILWAUKEE -- Jackie Bradley Jr. hasn't hit much in a Brewers uniform, but defense doesn't go into a slump. Bradley delivered the Brewers' first bona fide home run robbery of the year in the seventh inning of Saturday's 5-1 loss to the Braves at American Family Field, leaping at the
Stat of the Day: May 15, 2021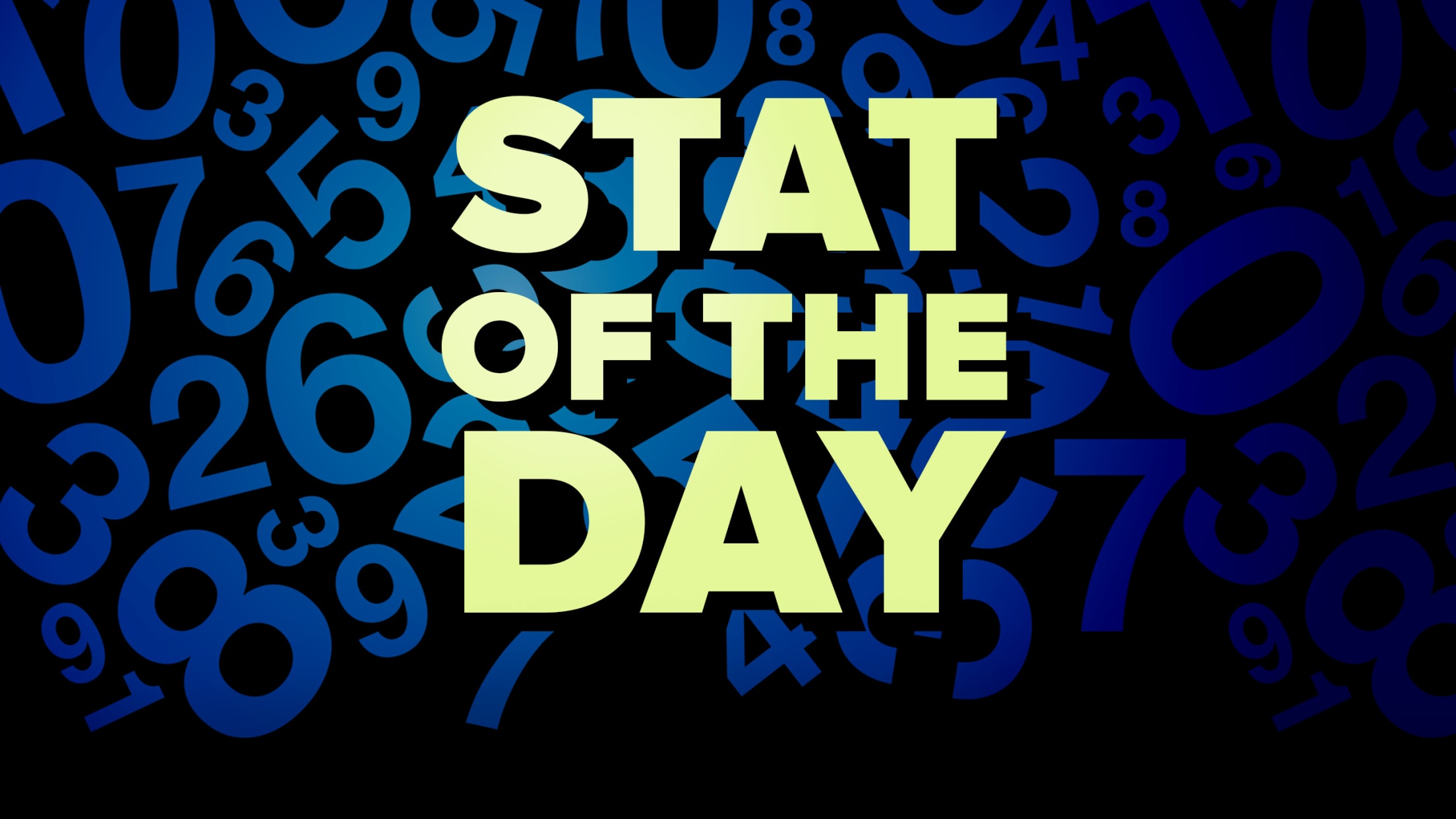 MLB.com is keeping track of a Stat of the Day for the Brewers this season, highlighting a unique, interesting or fun nugget from each game.
Notes: Lauer optioned; Yelich, Hiura updates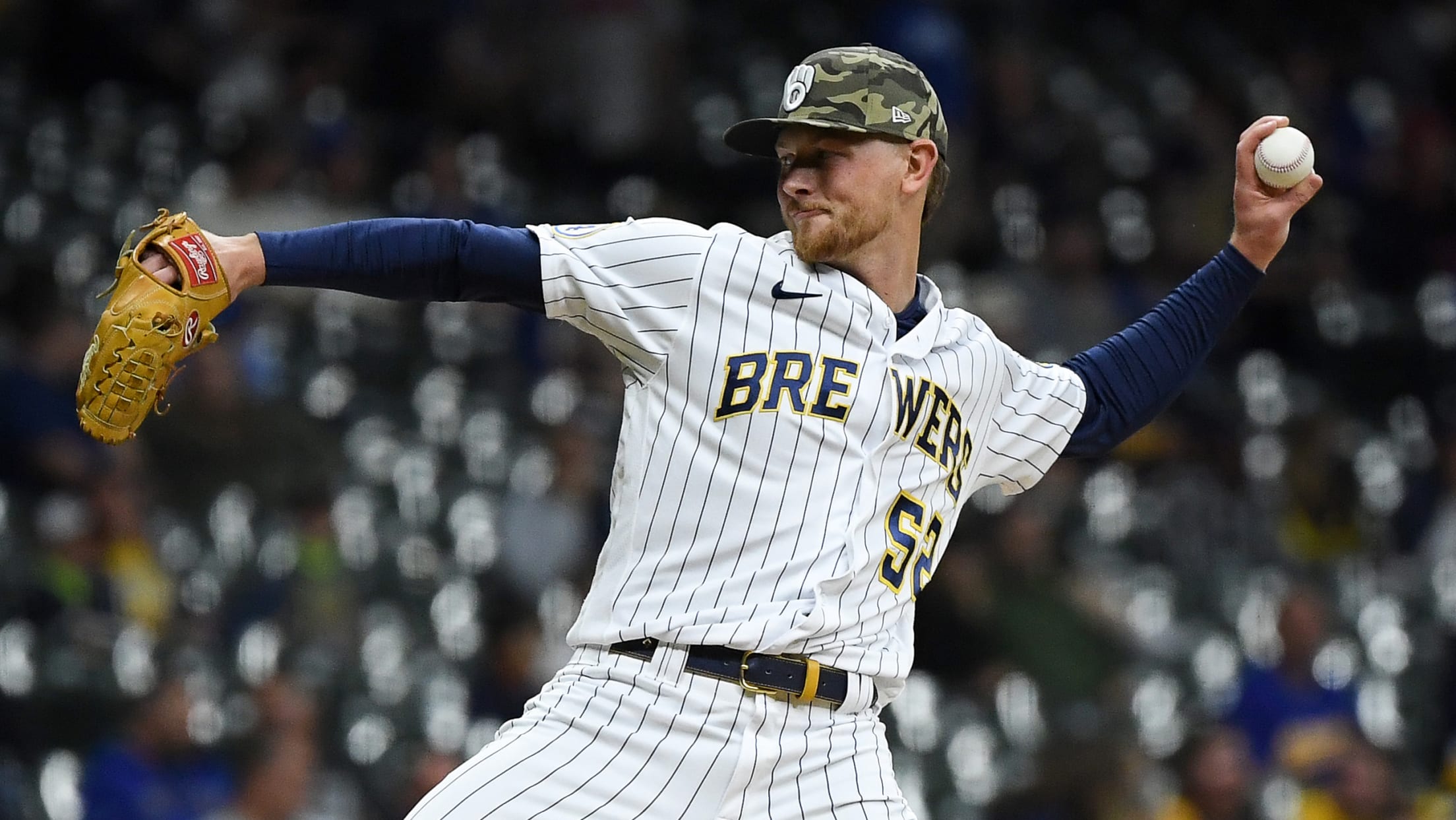 MILWAUKEE – On paper it was a demotion for Eric Lauer when the Brewers optioned the left-hander to Triple-A Nashville on Saturday, but manager Craig Counsell said it sets up Lauer to play a more prominent role in the weeks ahead. Lauer was sent down after pitching three innings of
Houser labors as Brewers drop series opener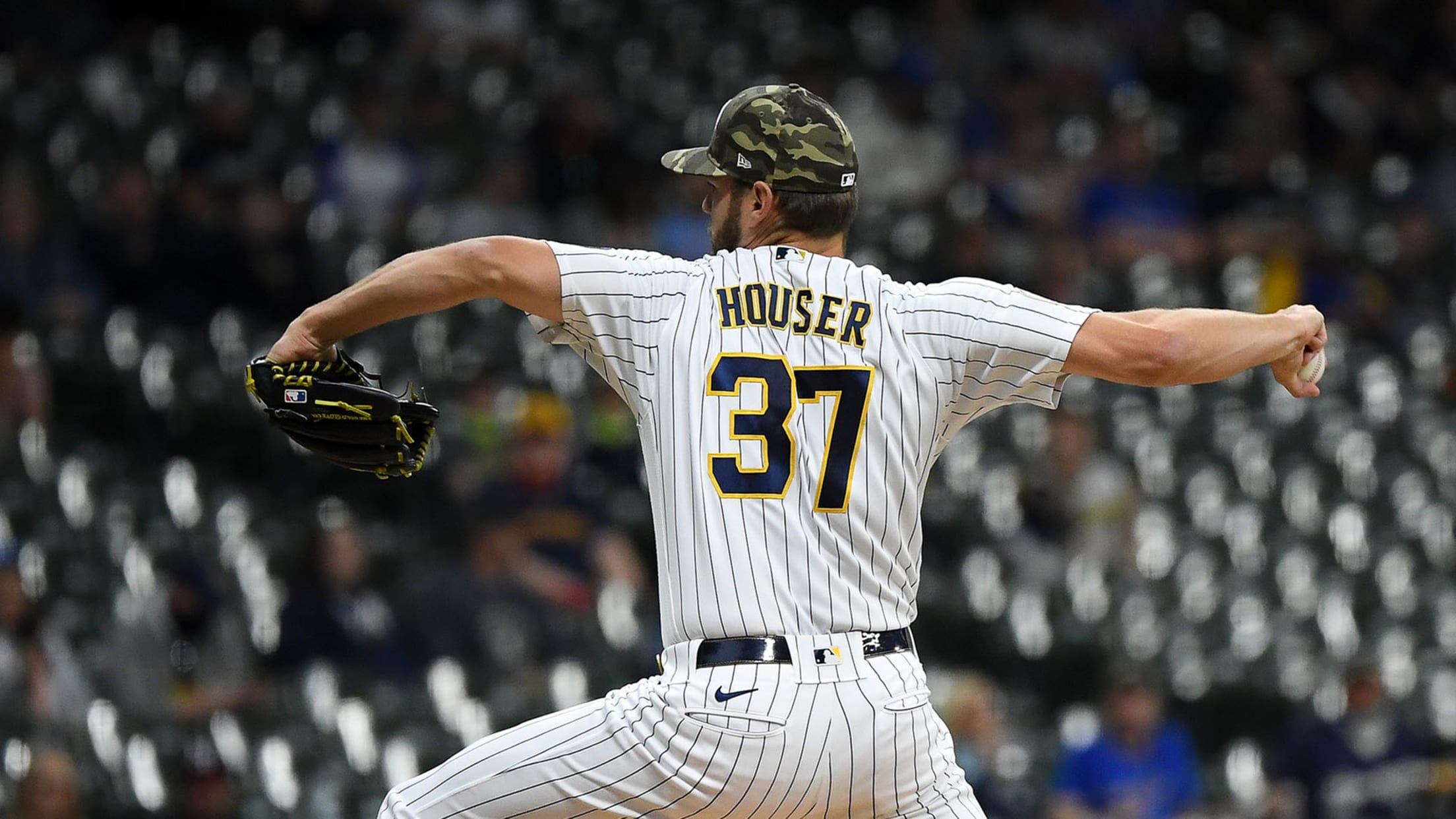 Despite a late-game power surge, Adrian Houser and the Brewers fell to Atlanta in a 6-3 loss Friday night at American Family Field. Houser was coming off a career-high 10 strikeout performance in a 5-4 win against the Marlins on May 8. He had been consistent so far this season,
Saturday's top prospect performers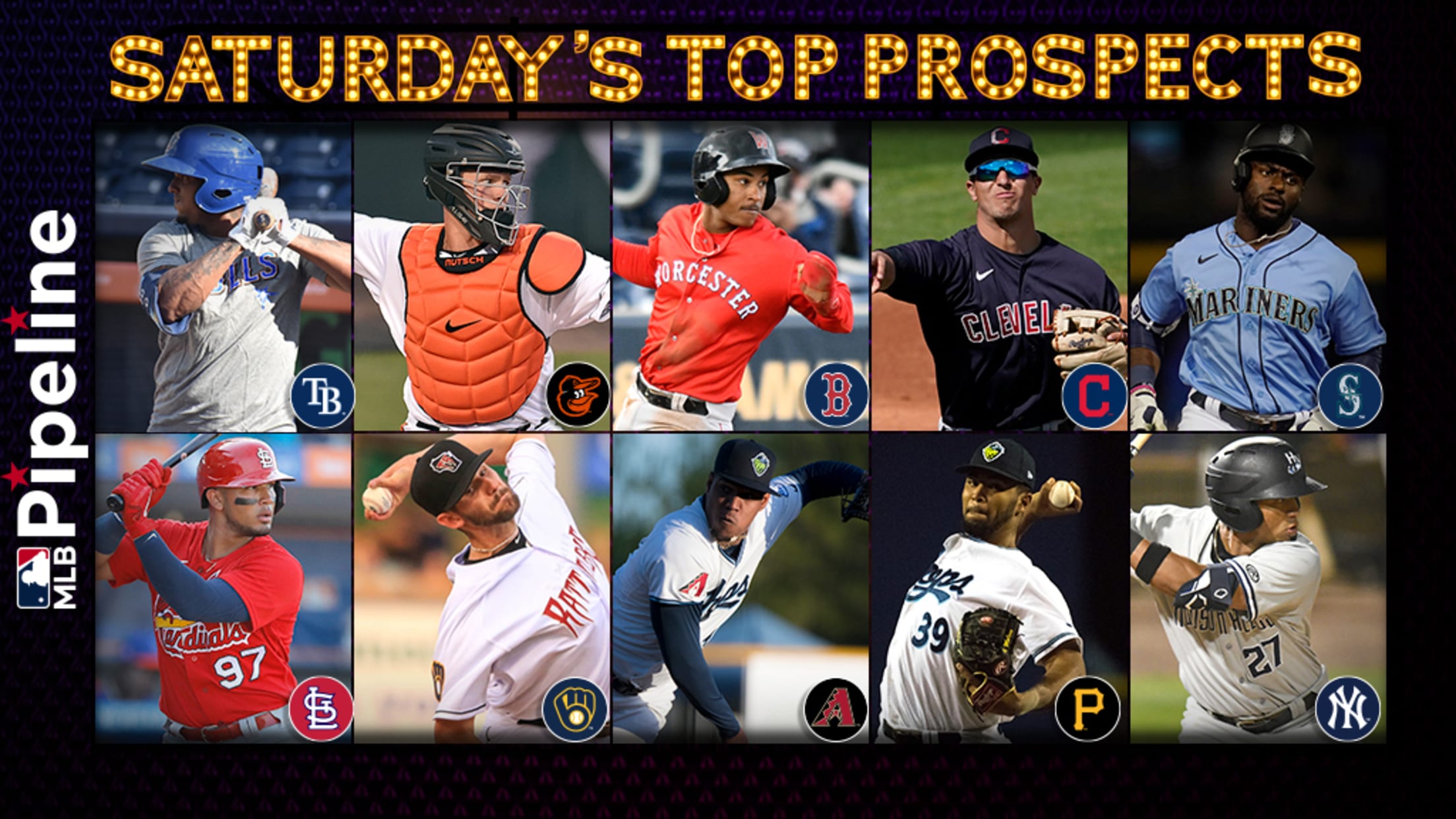 Here's a look at Saturday's top Minor League performers from each team's Top 30 Prospects list:
Want to go to a Brewers game? All the info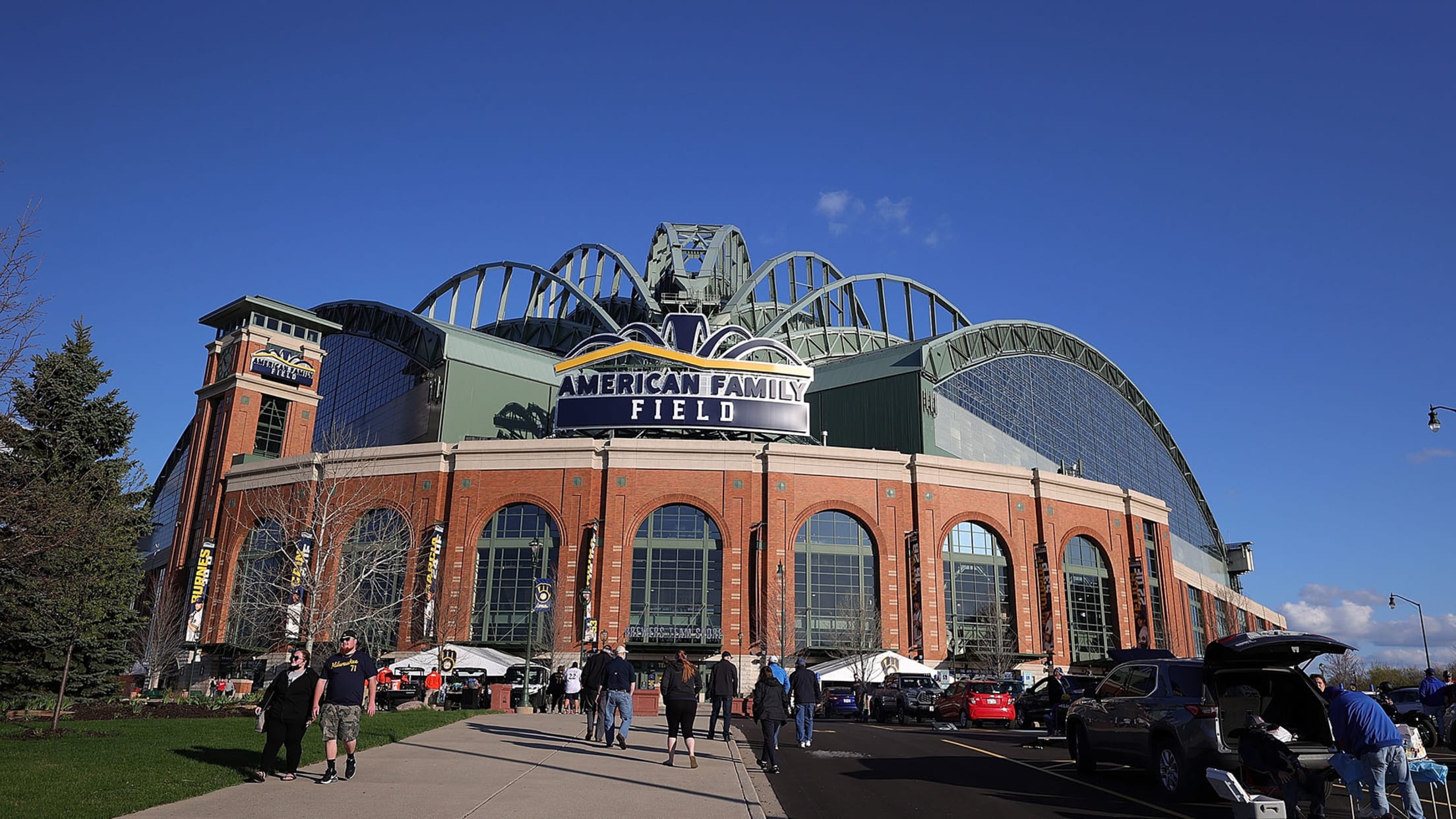 MILWAUKEE -- With capacity at American Family Field increasing to 50 percent on Saturday and 100 percent on June 25, the Brewers have embarked upon the complicated process of re-seating their season ticketholders and selling the individual tickets that remain. If you're considering getting back to the ballpark, here's what
Yelich gets two at-bats in Triple-A game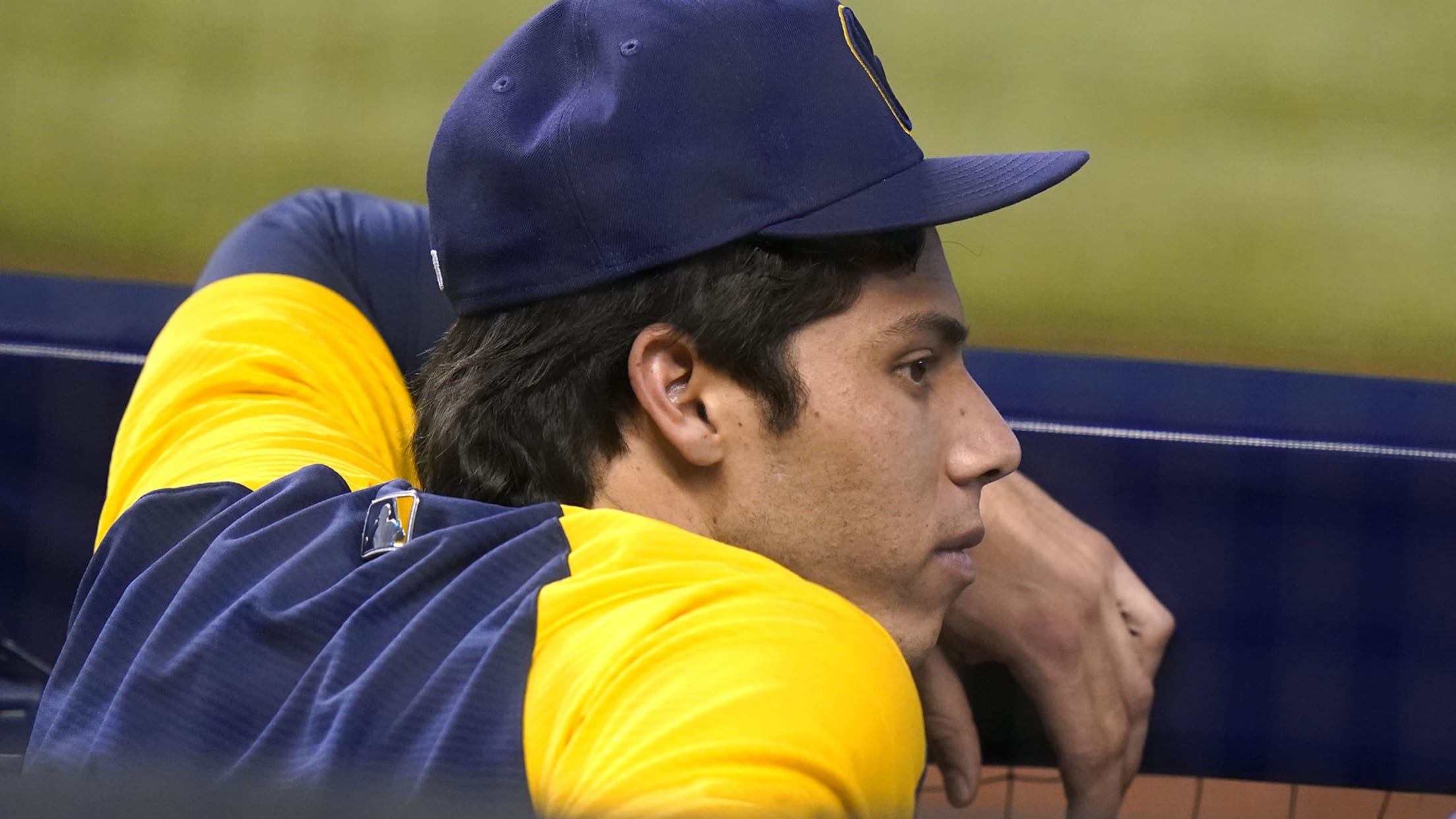 After dealing with nagging injuries to start the season, Christian Yelich took another step towards his MLB return in his first game with the Triple-A Nashville Sounds. In his first action back from injury on Friday night, Yelich went 0-2 with two strikeouts. Following the Brewers' plan, Yelich had two
Burnes' record streak: 58 K's before 1st walk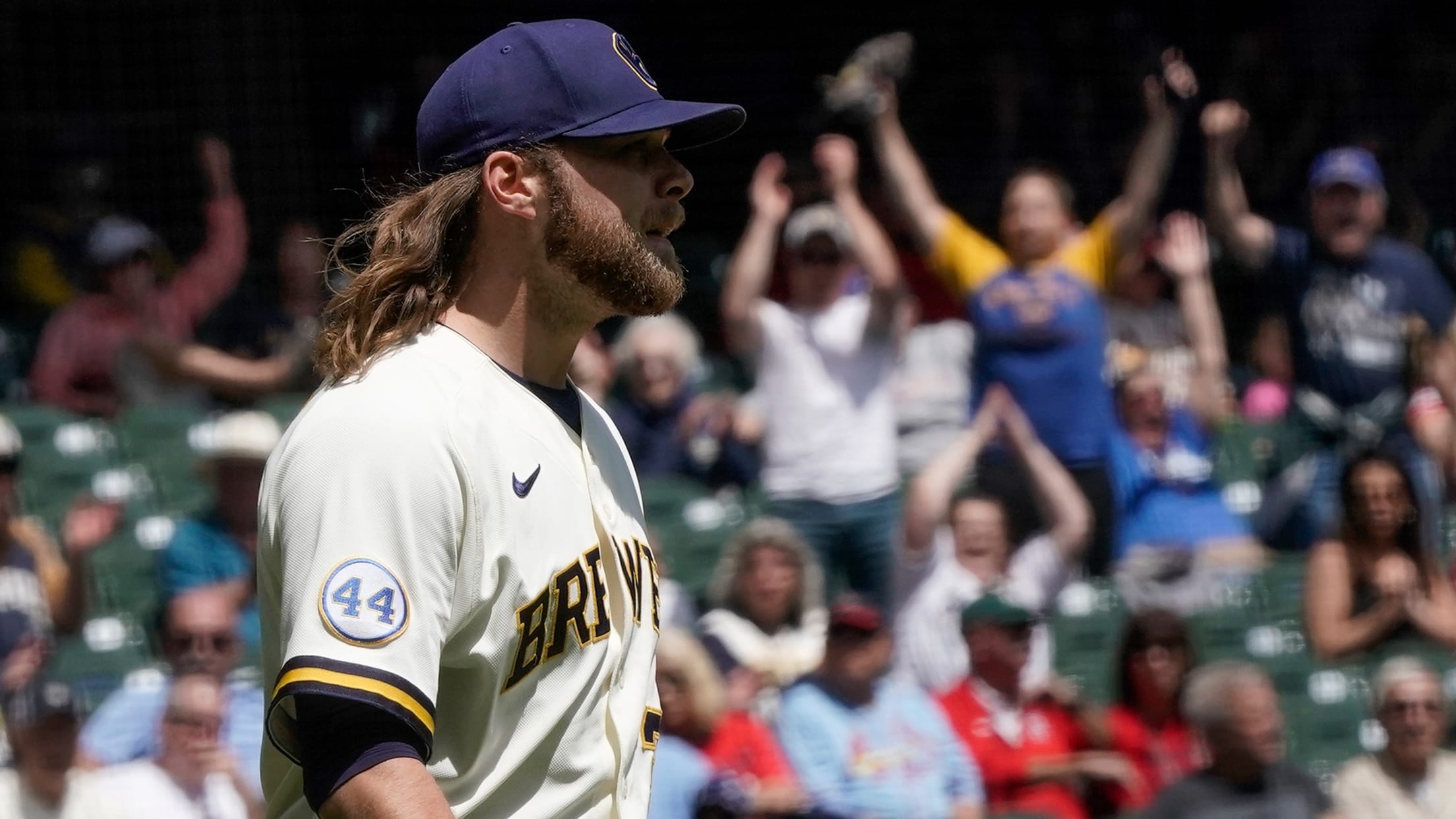 MILWAUKEE -- Fifty-eight strikeouts before a single walk. And a double dose of Major League history for Corbin Burnes -- even after a two-week layoff. The Elias Sports Bureau has records back to 1893, when the mound was set at 60 feet, six inches, and no one has ever started
Yelich to rehab at Triple-A; 3 back from IL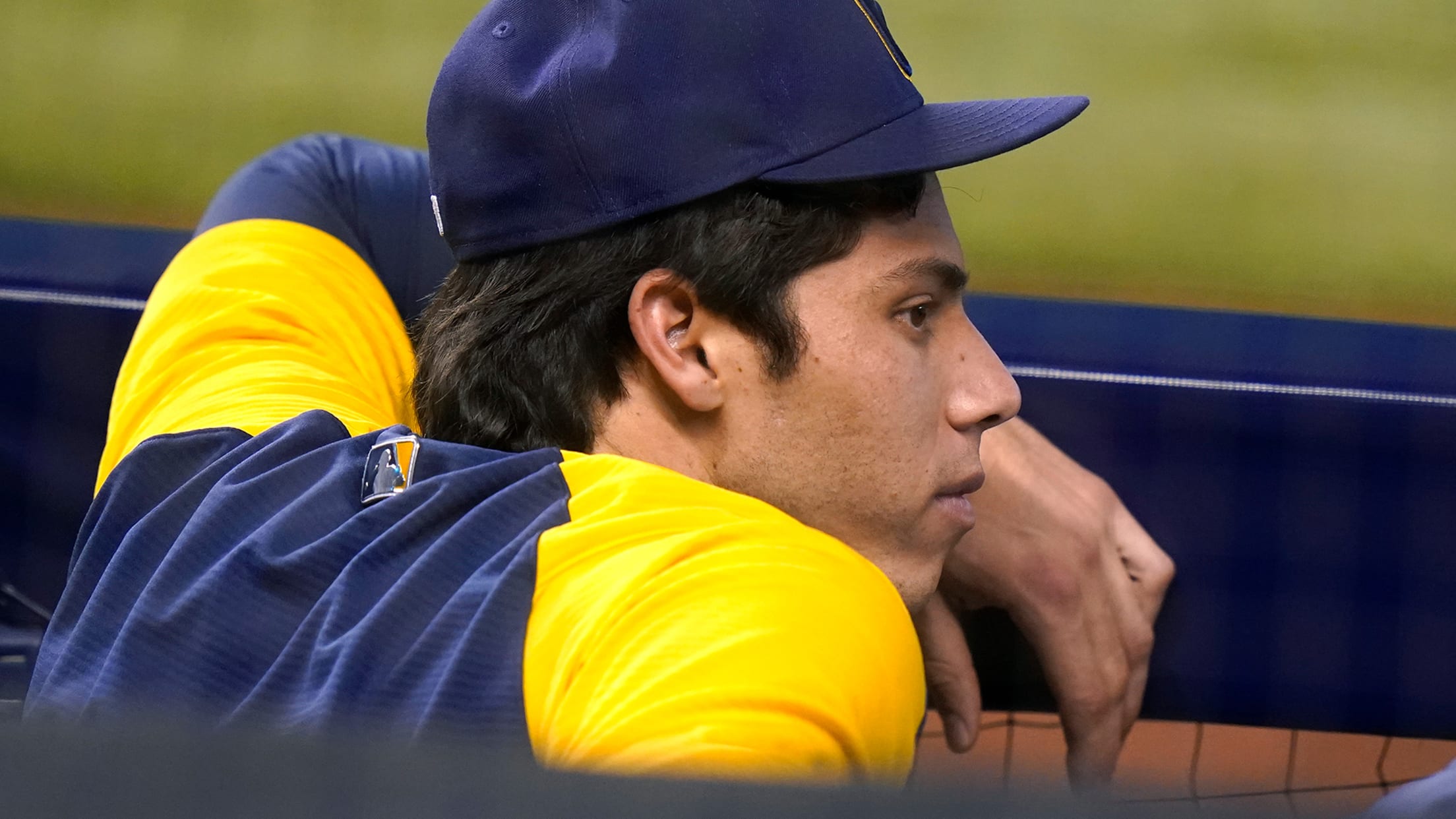 MILWAUKEE -- Ten days after a maddening start and stop, Christian Yelich is ready to start up again. On a Thursday morning brimming with good news for the Brewers, manager Craig Counsell said that Yelich was scheduled to begin a rehab assignment with Triple-A Nashville on Friday night. That was
These prospects could be future closers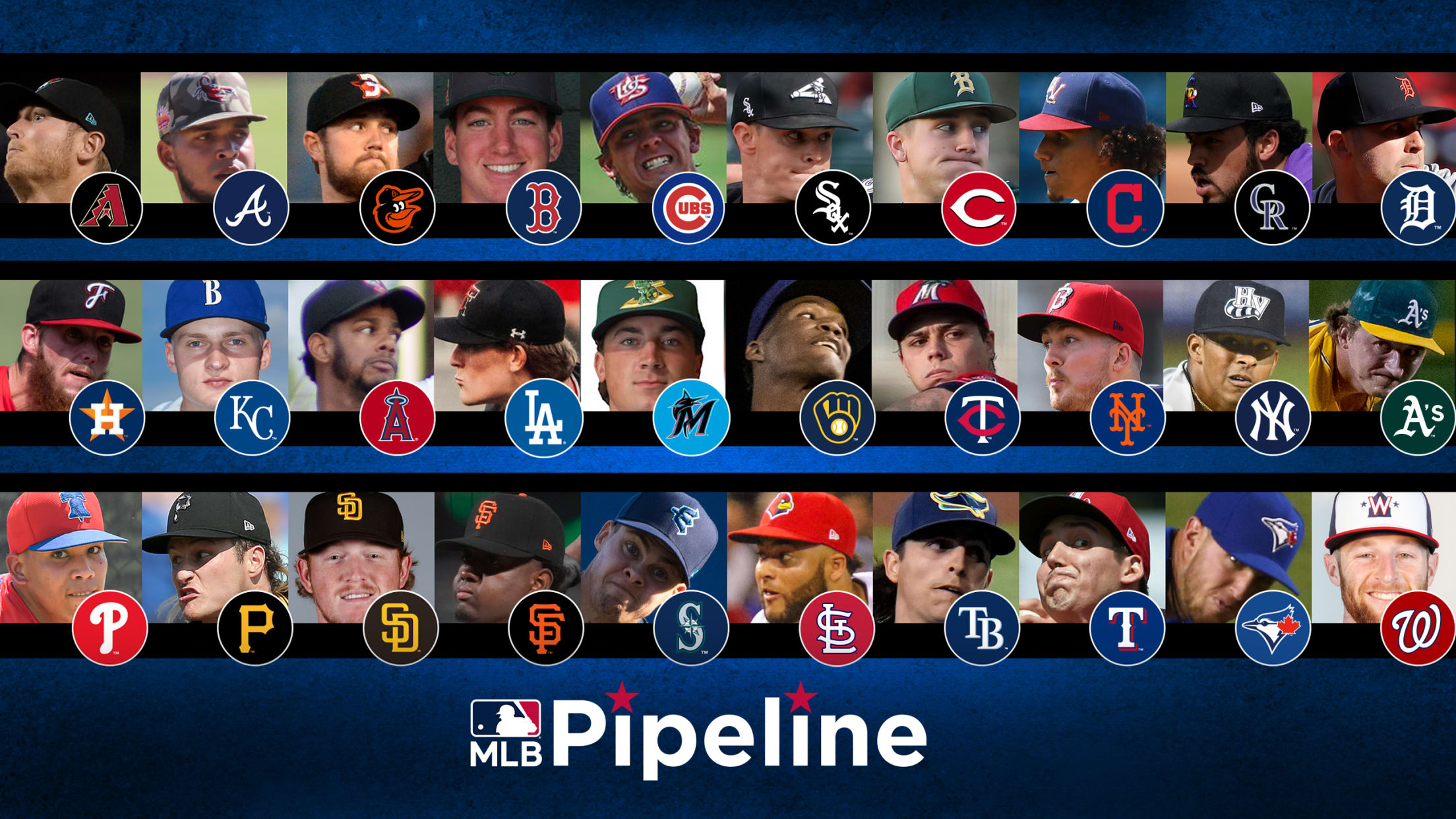 Playing Metallica, Dropkick Murphys or AC/DC over the stadium loudspeakers isn't enough. It takes a certain type of pitcher to close out a tight ballgame. What is required is one or two elite pitches and a mindset that won't wilt under pressure. The role of the closer has evolved over
Slip, strike gone awry: How Crew beat Cards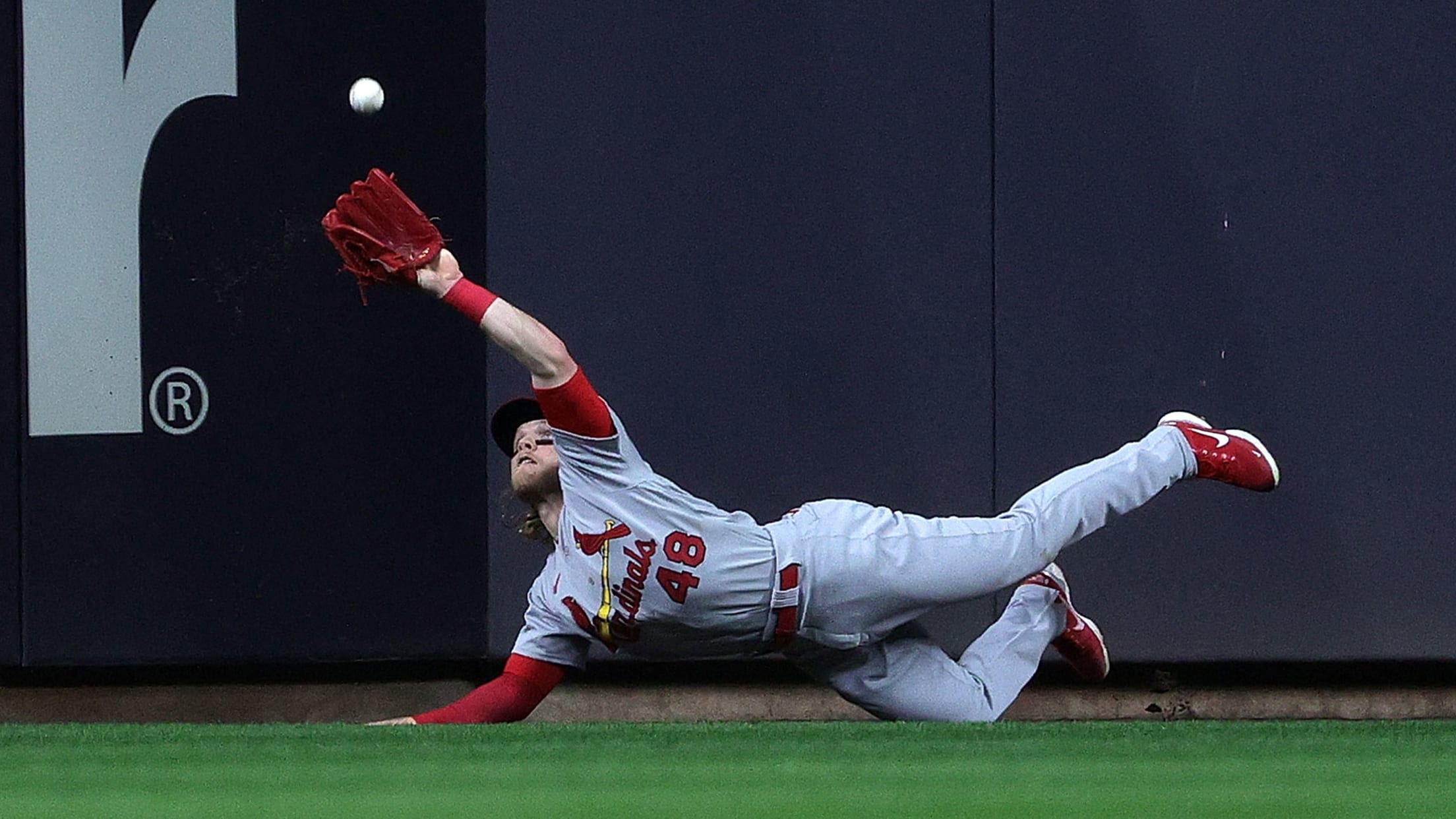 MILWAUKEE -- Brewers' Devil Magic? It felt like it on Wednesday night. The Cardinals have owned the recipe to the stuff for years, but this time it was the opponent taking advantage of every break in the Brewers' 4-1 win over St. Louis at American Family Field. A highlight-reel play
Burnes returns after positive COVID test
Brewers righty professes 'business as usual' on mound despite layoff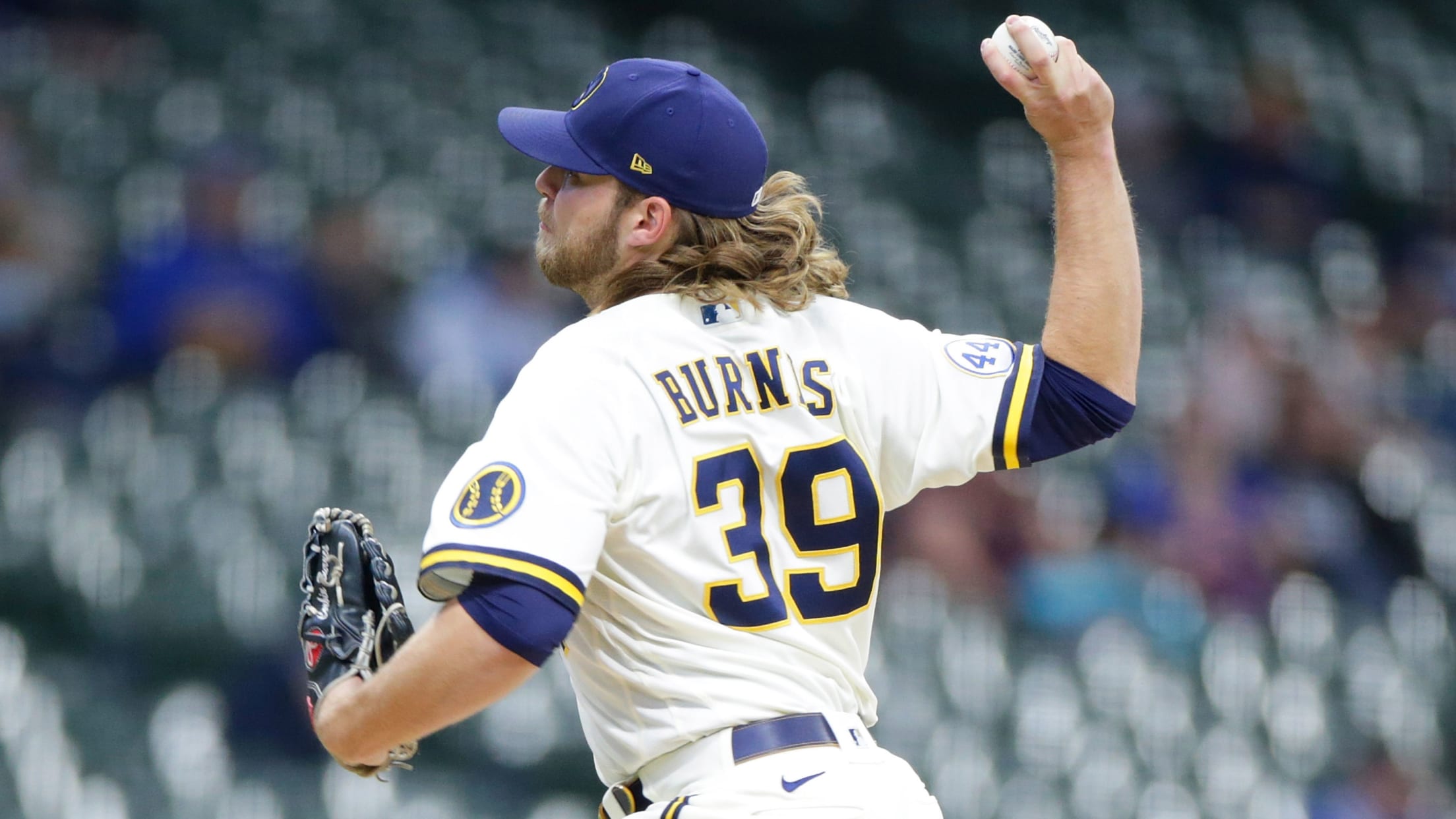 MILWAUKEE -- Corbin Burnes' two-week stint on the injured list was for an asymptomatic case of COVID-19, the right-hander confirmed on the eve of his return to the Brewers' starting rotation. Burnes is scheduled to face Jack Flaherty and the Cardinals on Thursday at 12:40 p.m. CT at American Family
Here's when injured Brewers are due back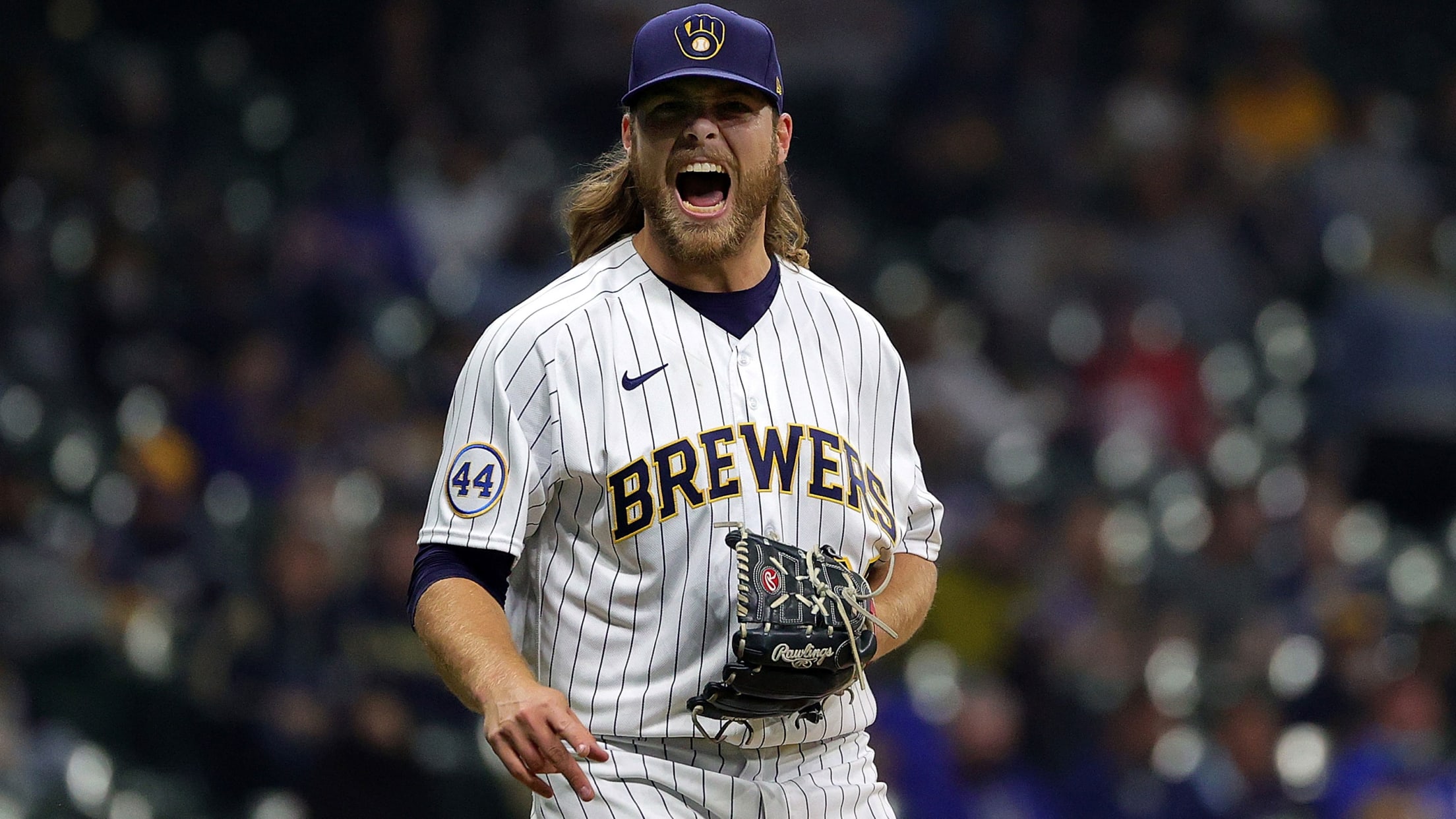 MILWAUKEE -- If you had trouble keeping track of the Brewers' myriad injured list placements during the second half of Spring Training and throughout the opening month of the regular season, fret not. The number was rather staggering: Nineteen players hit the IL before the Brewers played their 28th game.
Classic Brewers card: Prospect Prince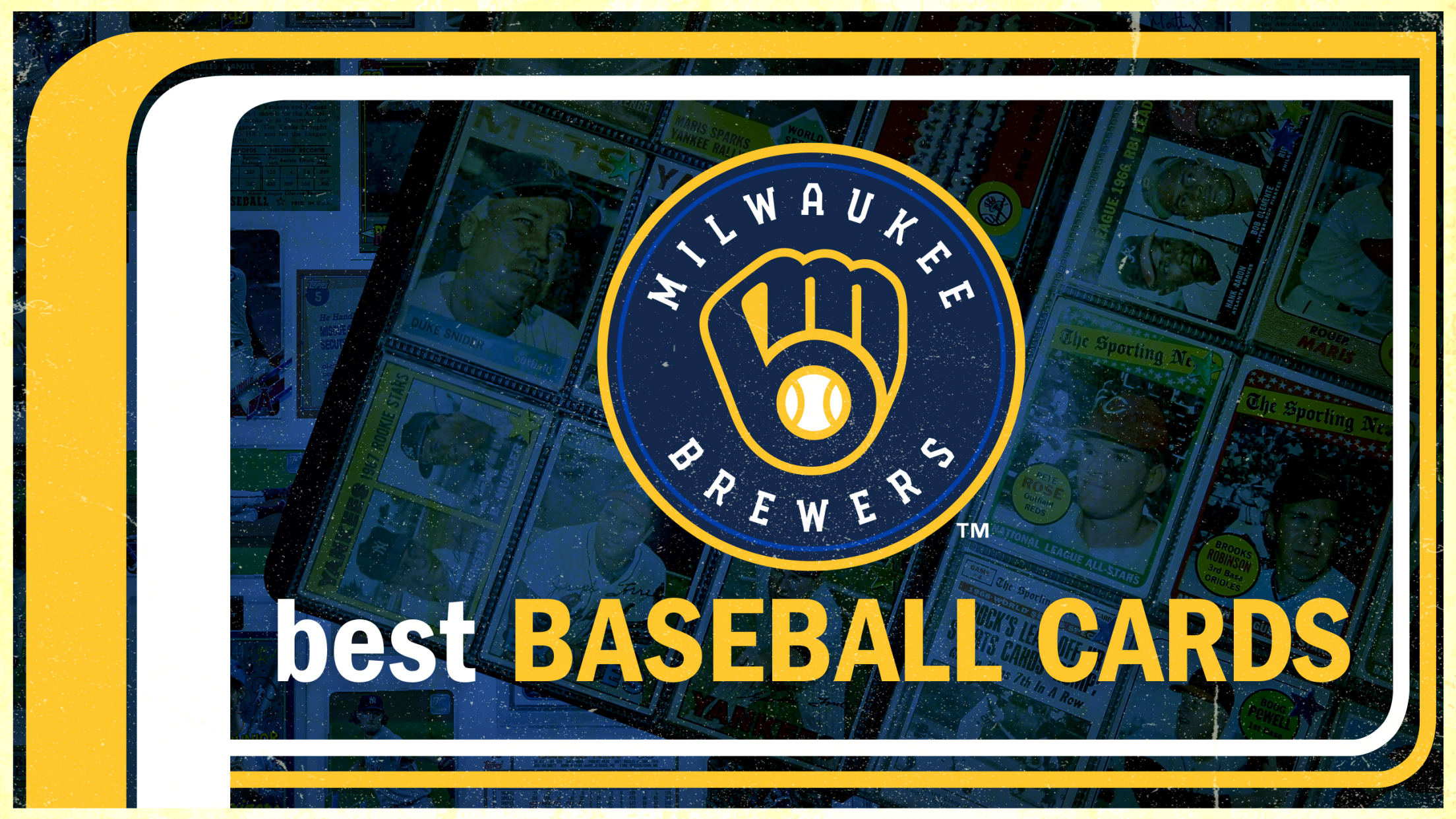 As part of the celebration of the 70th anniversary of Topps baseball cards, we've asked fans (as well as our staff) to submit their all-time favorite baseball cards, and we've broken them down by team. We'll be revealing submissions regularly throughout the season, ranging from the famous to the weird,
How close has Burnes come to a walk?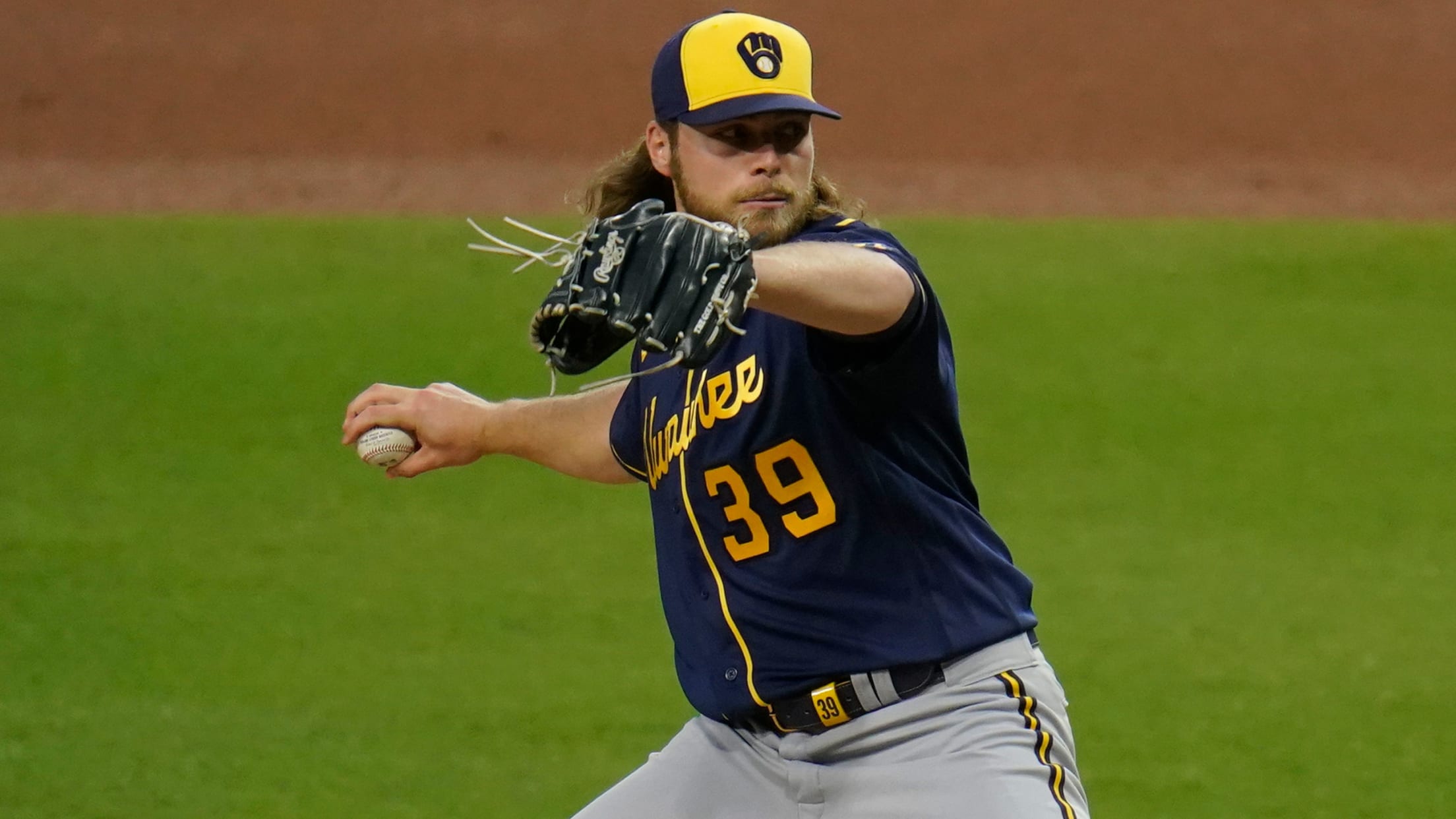 Corbin Burnes returns for the Brewers on Thursday hot on the pursuit of a record. He's struck out 49 batters so far this season and has yet to issue a walk. That's already a record for a starting pitcher to start a season since the mound was moved to its
Will Peralta be the 1 to end no-no drought?
Brewers starter yields just 1 hit, fans 8 over 7 strong IPs; Cards rally in 11th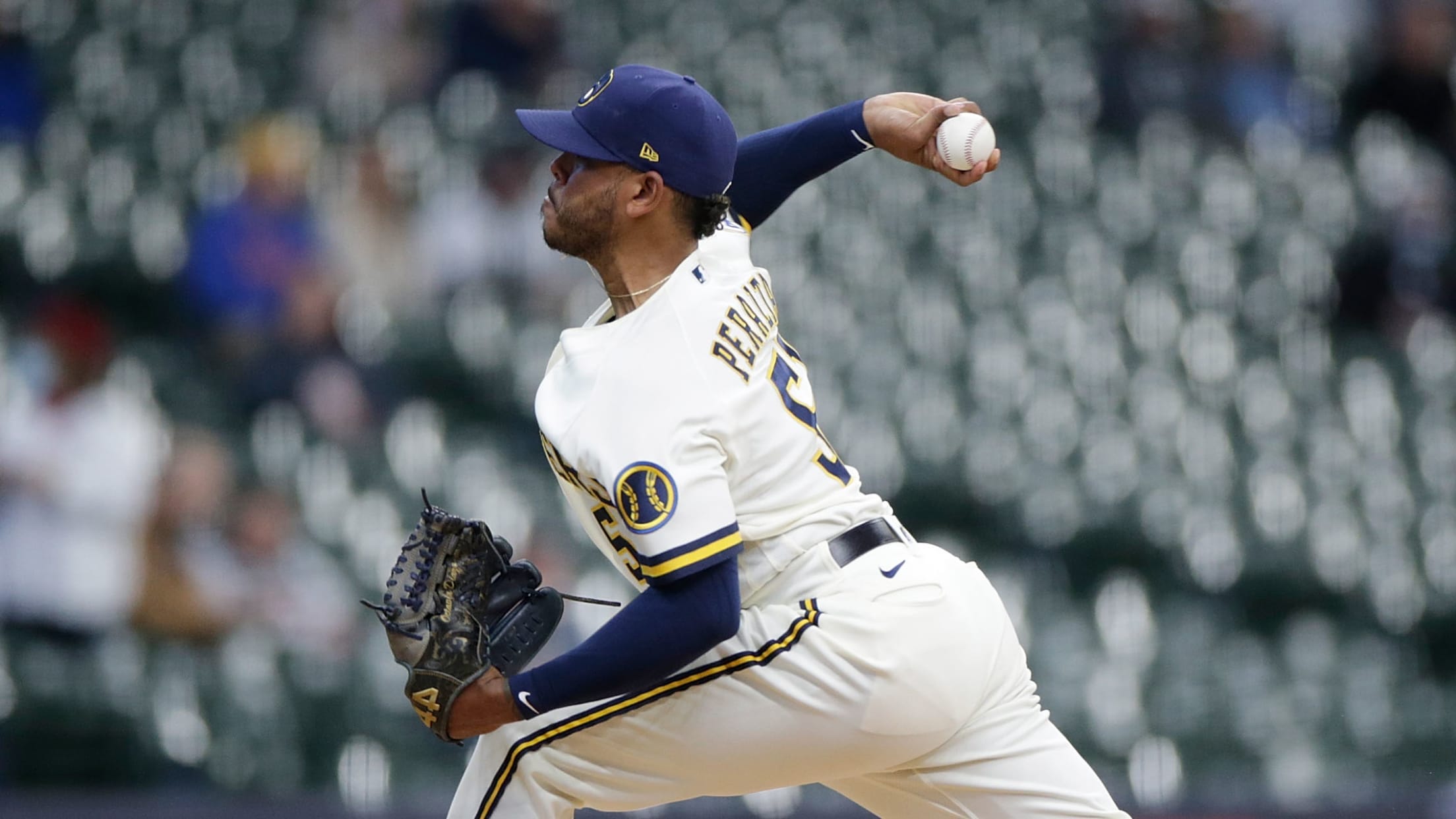 MILWAUKEE -- With apologies to those who consider the mere mention of such things a jinx, here's a question one pondered as Freddy Peralta put up zeros on Tuesday night: Is this the year Milwaukee finally ends its no-hitter drought? It's a good year to do it, since there have
Burnes set to face Cards; Yelich takes BP
Brewers will increase capacity to 50 percent Saturday at American Family Field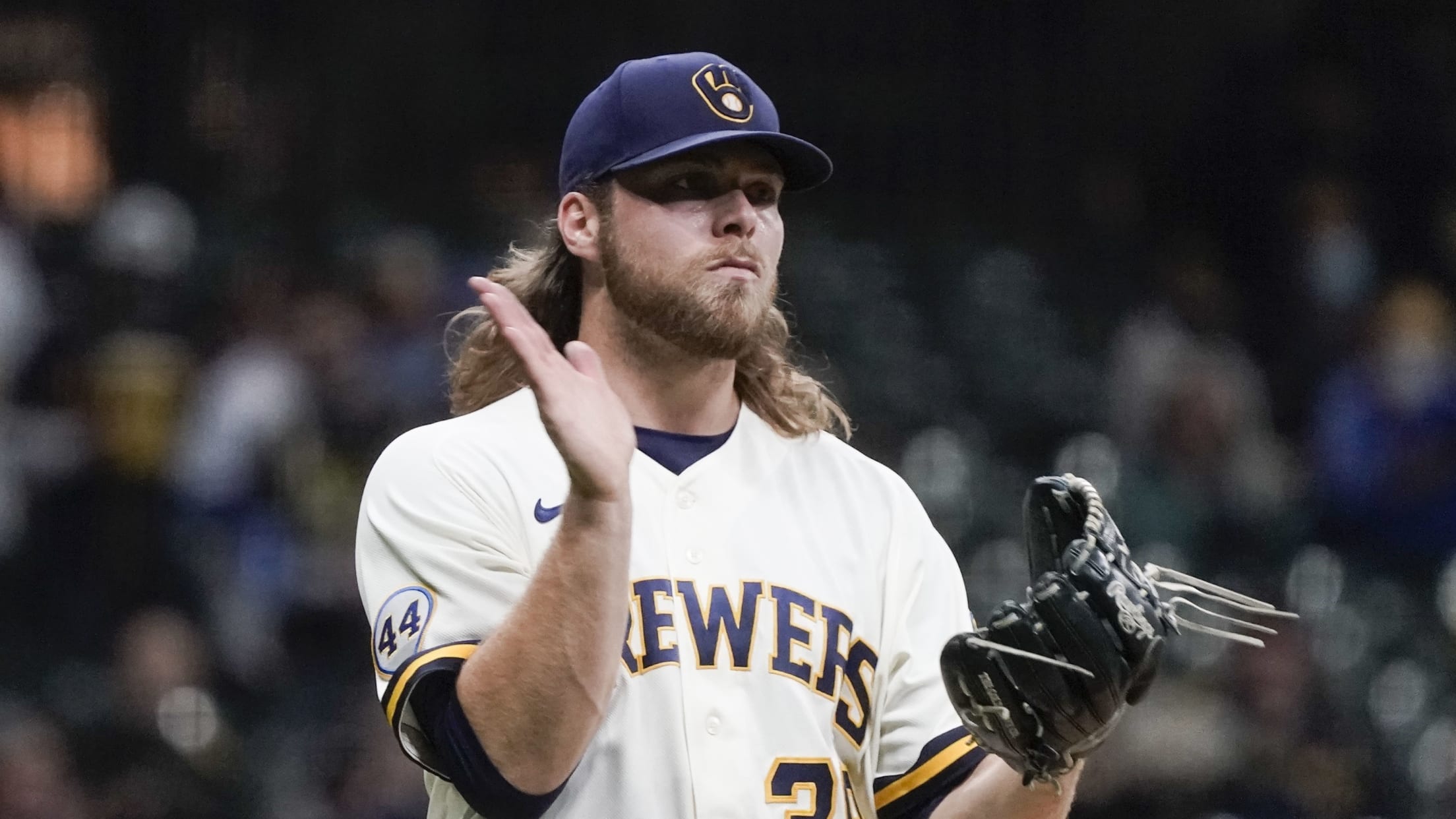 MILWAUKEE -- After joining the Brewers following a 10-day separation, co-ace Corbin Burnes cleared a bullpen session on Monday and is scheduled to rejoin the starting rotation on Thursday in a showdown with Jack Flaherty and the Cardinals at American Family Field. Milwaukee placed Burnes on the 10-day injured list