'No butterflies': Wiemer proves he belongs in Crew debut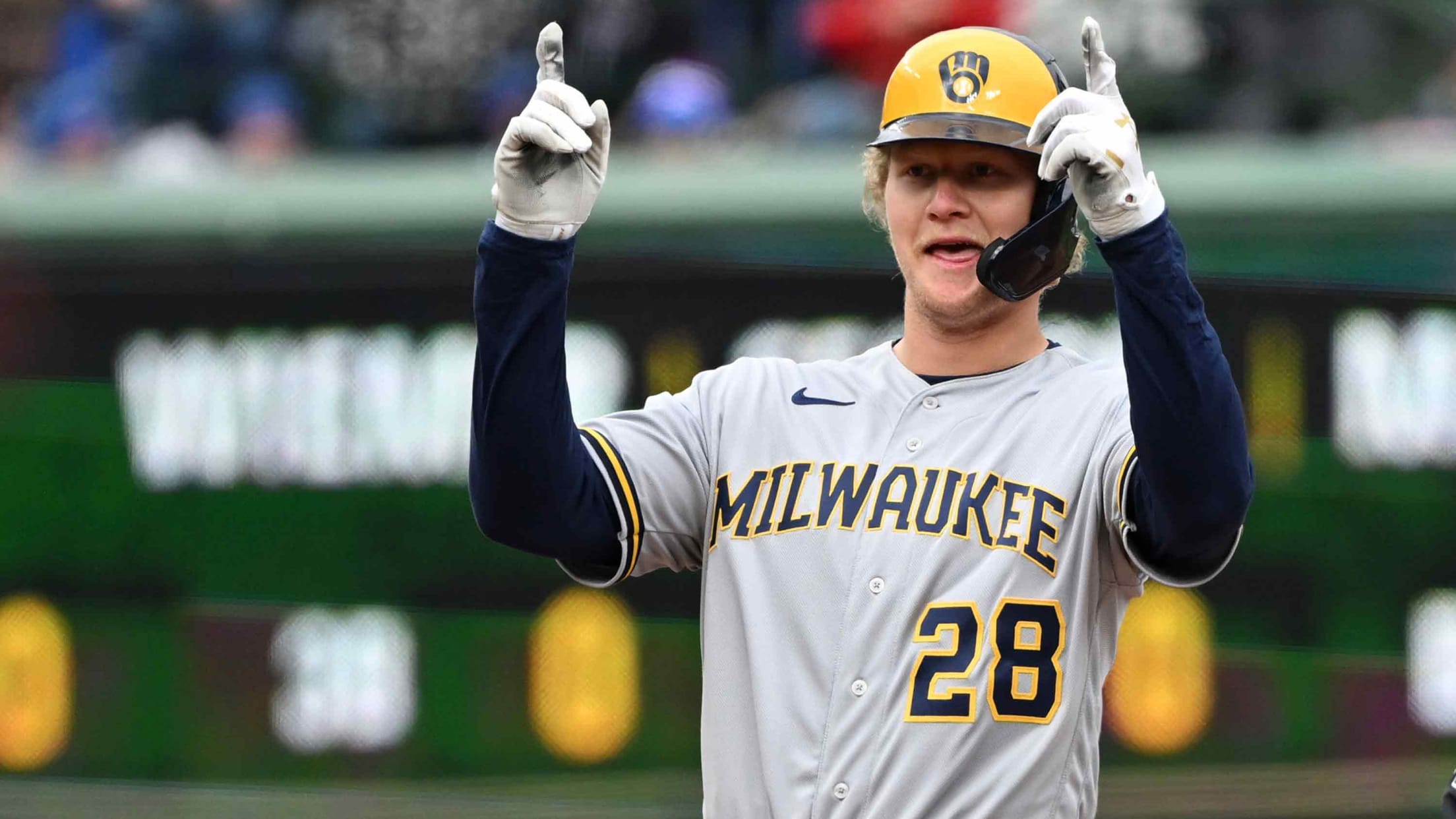 CHICAGO -- The day began with a Wrigley Field tradition. Brewers rookies, clad in full uniform, crossed the street for a coffee run and returned with enough caffeine to kill a billy goat. One rookie was exempt. While Brice Turang and Gus Varland were trying to keep the Frappuccinos separate
Brewers call up No. 3 prospect Joey Wiemer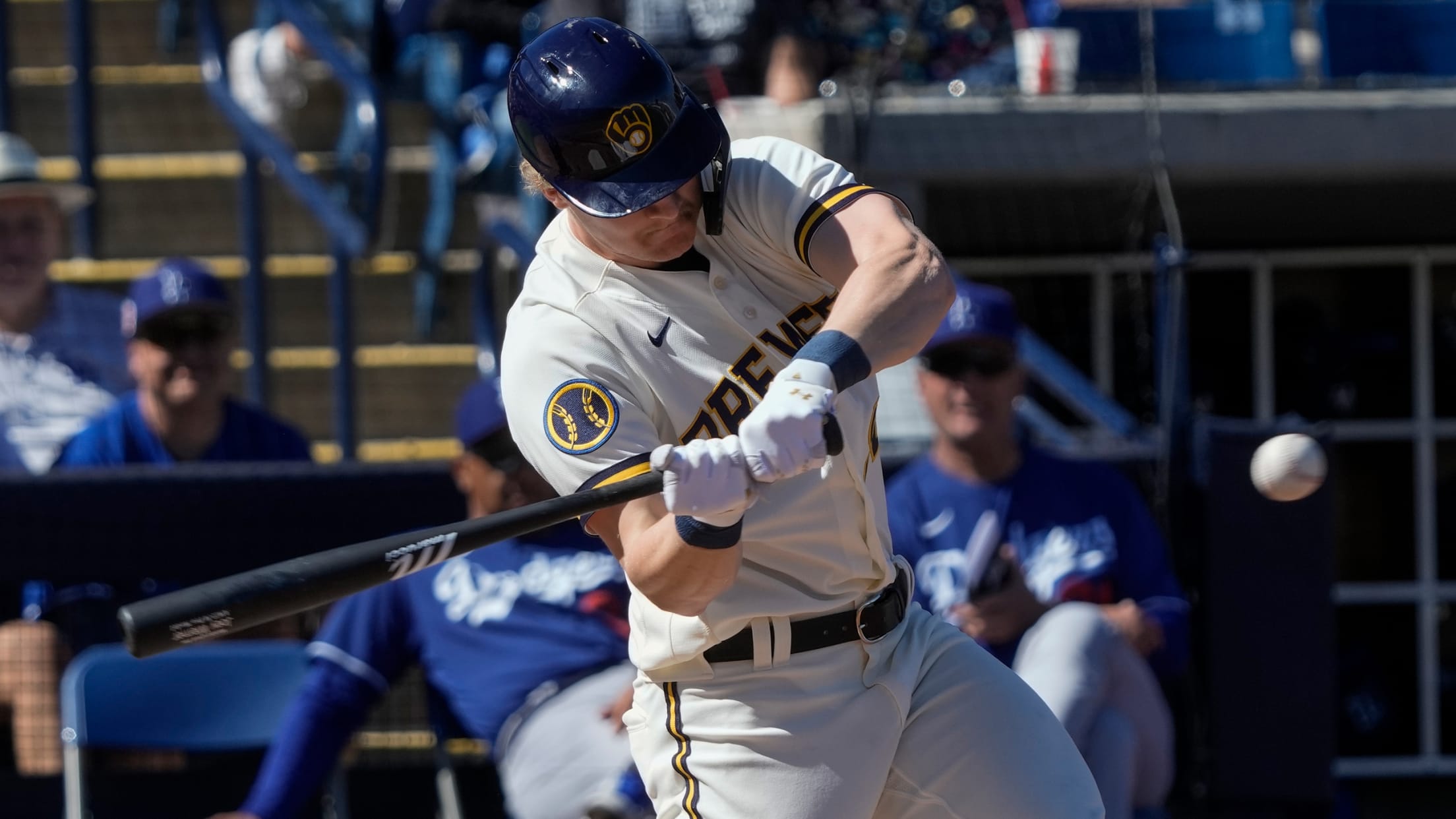 CHICAGO -- After giving him a good, long look for the Opening Day roster, the Brewers called up outfield prospect Joey Wiemer to the big leagues one game into the regular season. Wiemer, MLB Pipeline's No. 3 Brewers prospect and the No. 90 prospect in baseball, was promoted on Thursday
Injuries & Moves: Urías (hamstring) goes on IL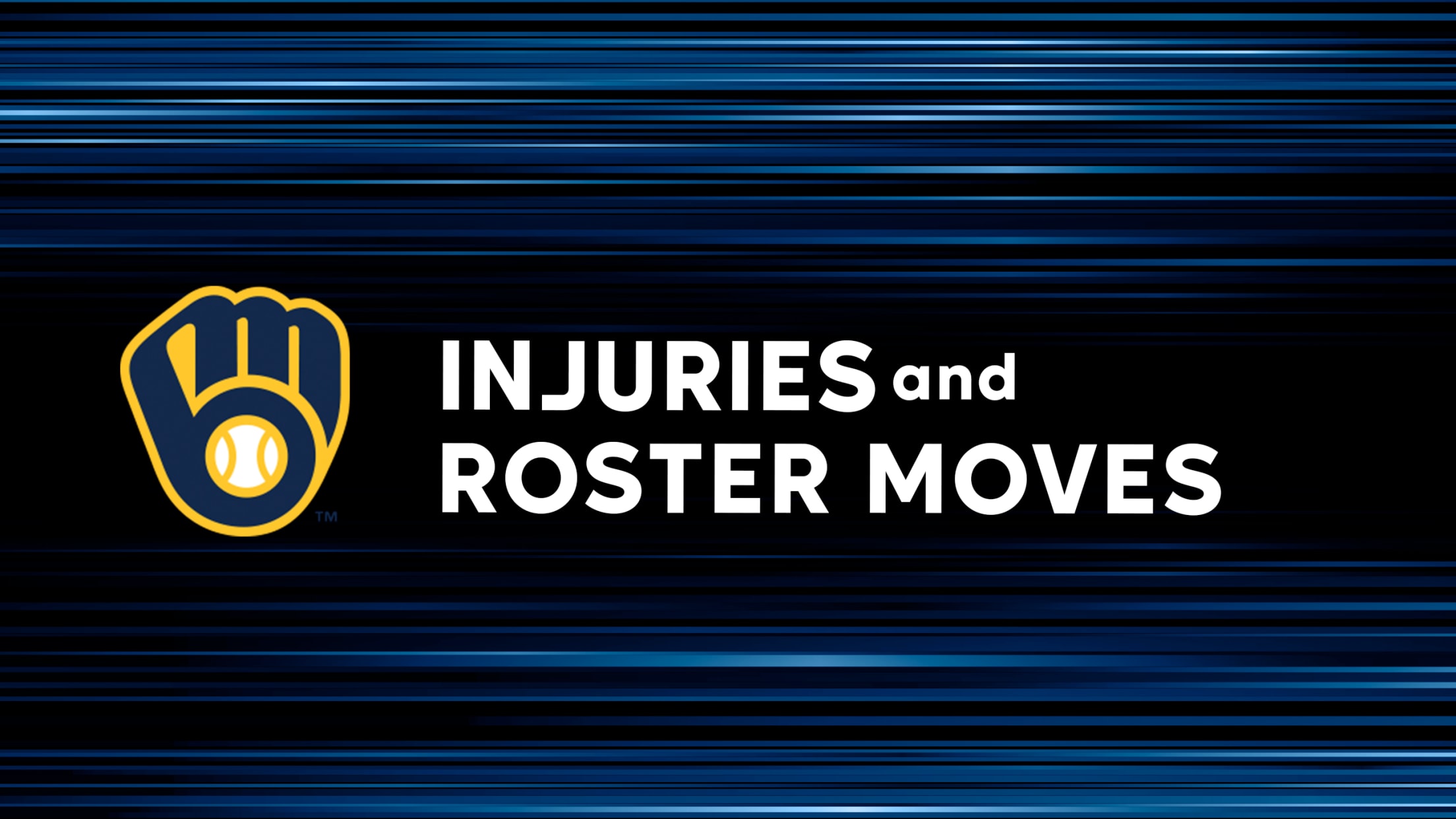 What to expect from Joey Wiemer with the Brewers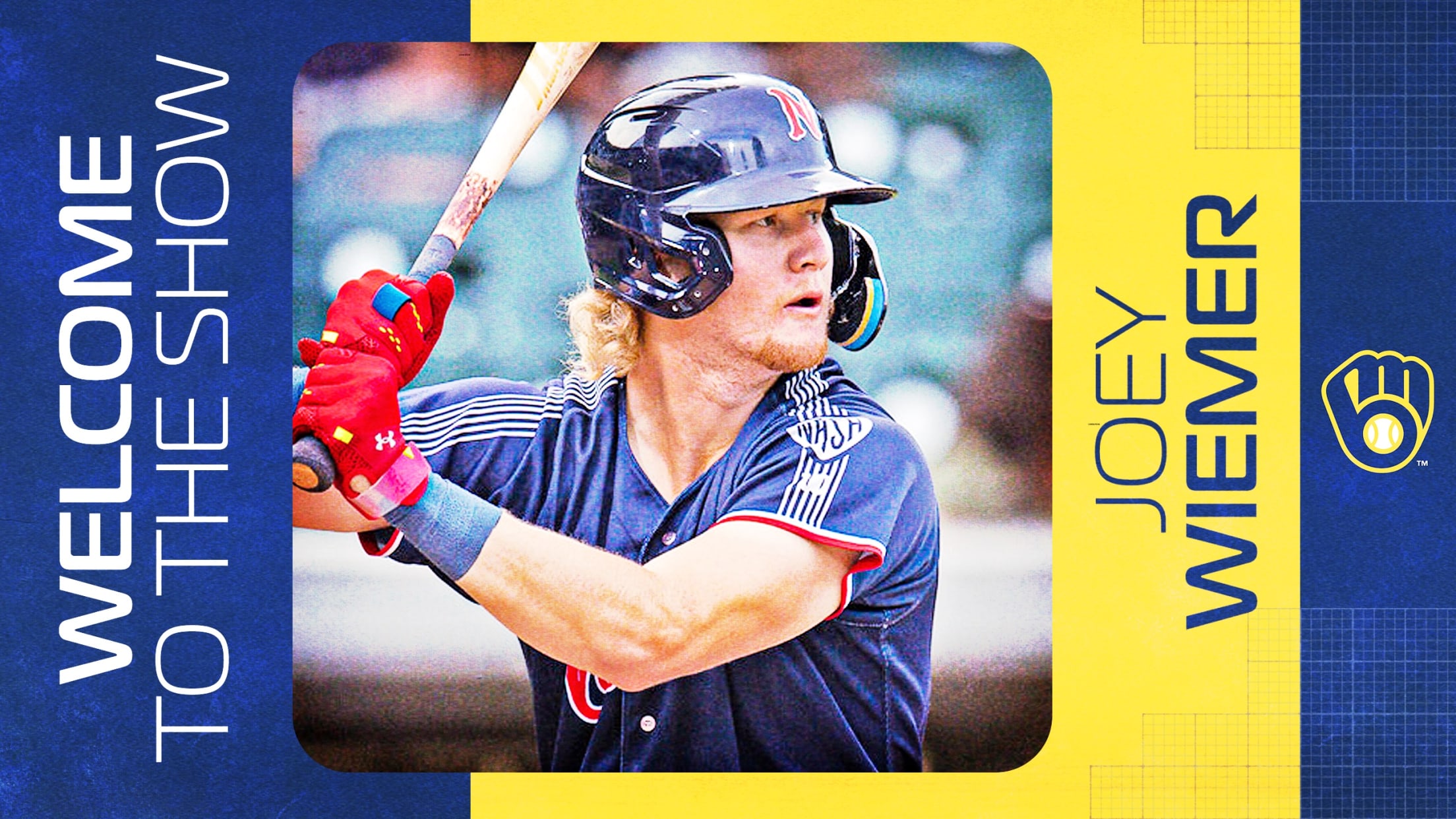 Much was made this offseason about how four of the Brewers' top five prospects are outfielders. Garrett Mitchell was the first to arrive in the Majors last season and began 2023 as Milwaukee's Opening Day center fielder. Now, another member of the calvary is about to arrive, and he is
Brewers rookies suit up for memorable debuts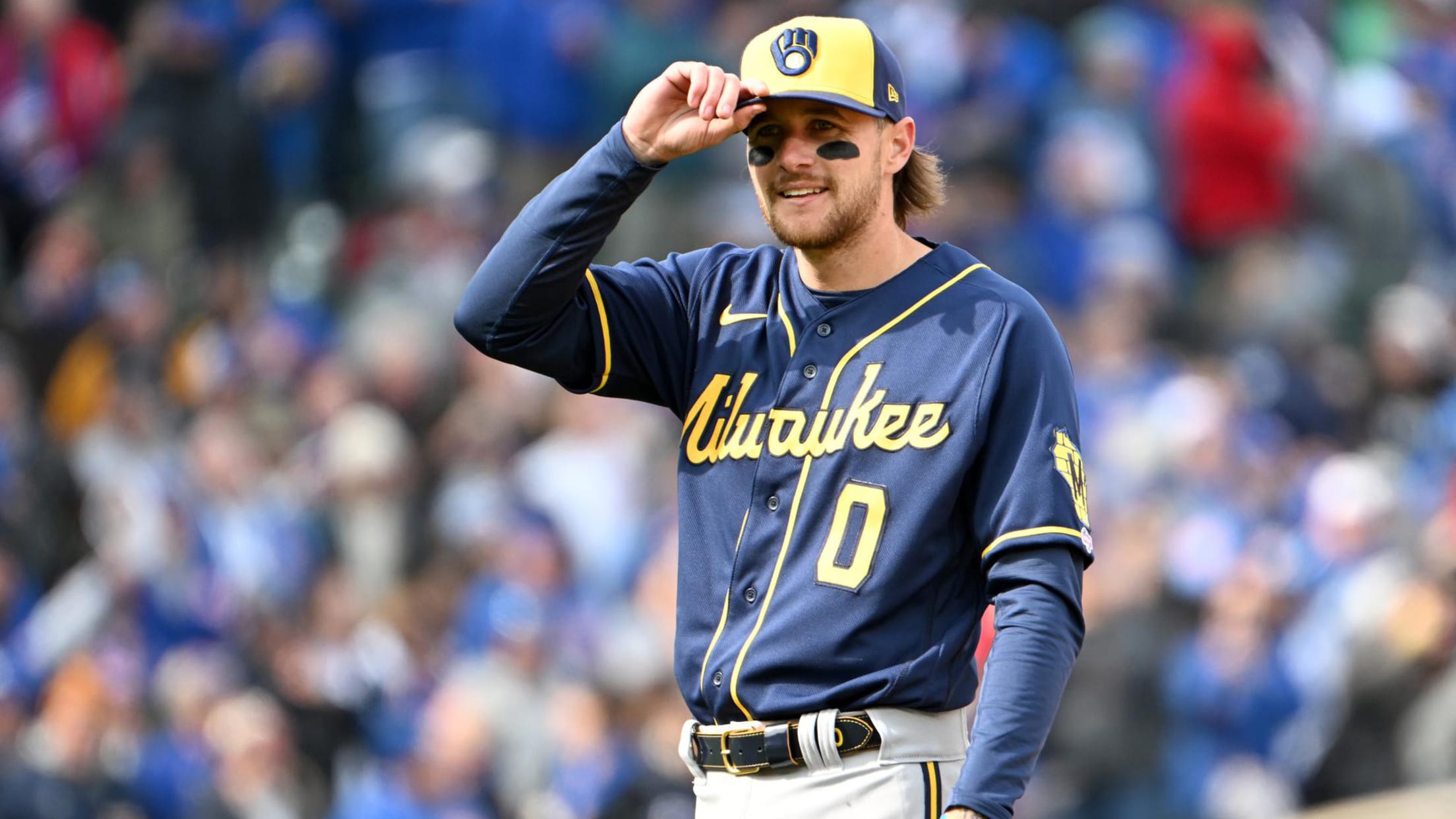 This story was excerpted from Adam McCalvy's Brewers Beat newsletter. To read the full newsletter, click here. And subscribe to get it regularly in your inbox. CHICAGO -- Brewers rookie Brice Turang impressed his manager from the moment he stepped off the team bus on Opening Day, decked out in
Crew feels no pressure as crucial campaign kicks off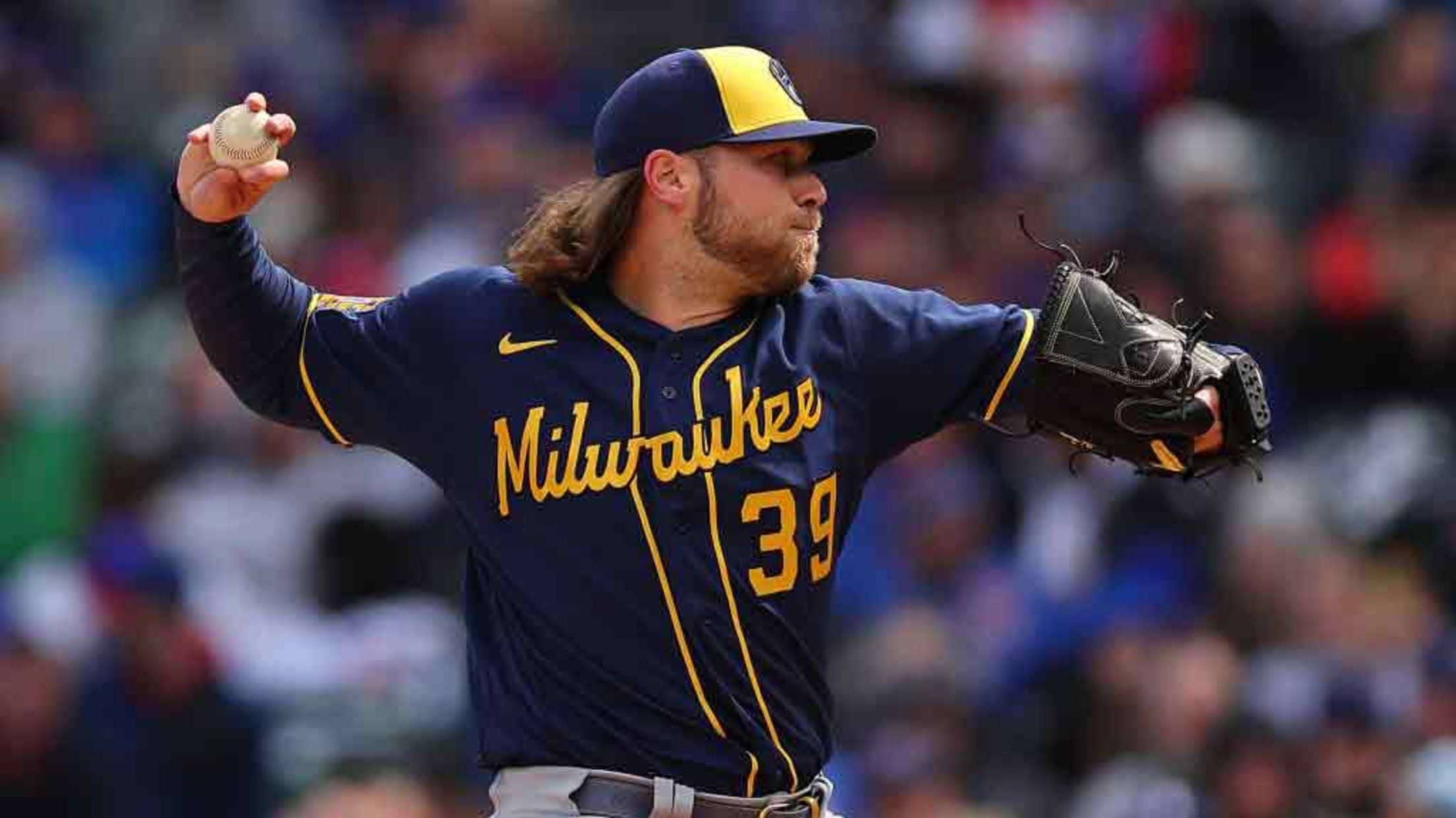 CHICAGO -- Corbin Burnes didn't get hit hard, but he didn't miss many bats and he didn't get help from the defense. Brewers hitters tallied four singles and no runs. The highlights of the 55th Opening Day in franchise history were Brice Turang showing up at the ballpark in a
Here are 30 prospects to watch at Triple-A -- 1 for each team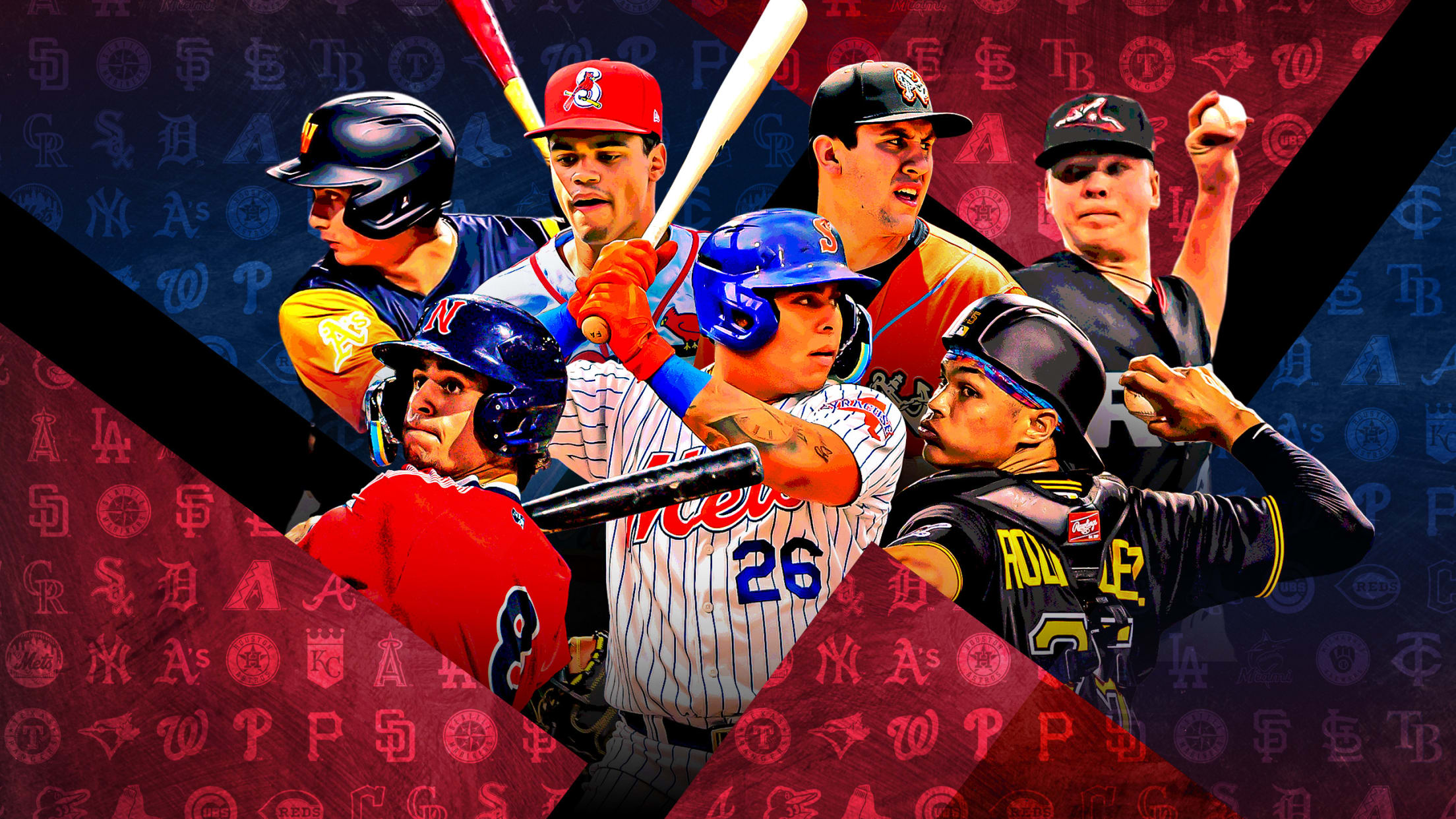 Knocking on the door. A phone call away. We've all heard the axioms surrounding playing at the Triple-A level. And while it's true players can get called up from any level to help the big league club out, more often than not, the calls are made to teams' Triple-A affiliates.
Brewers' roster set ahead of opener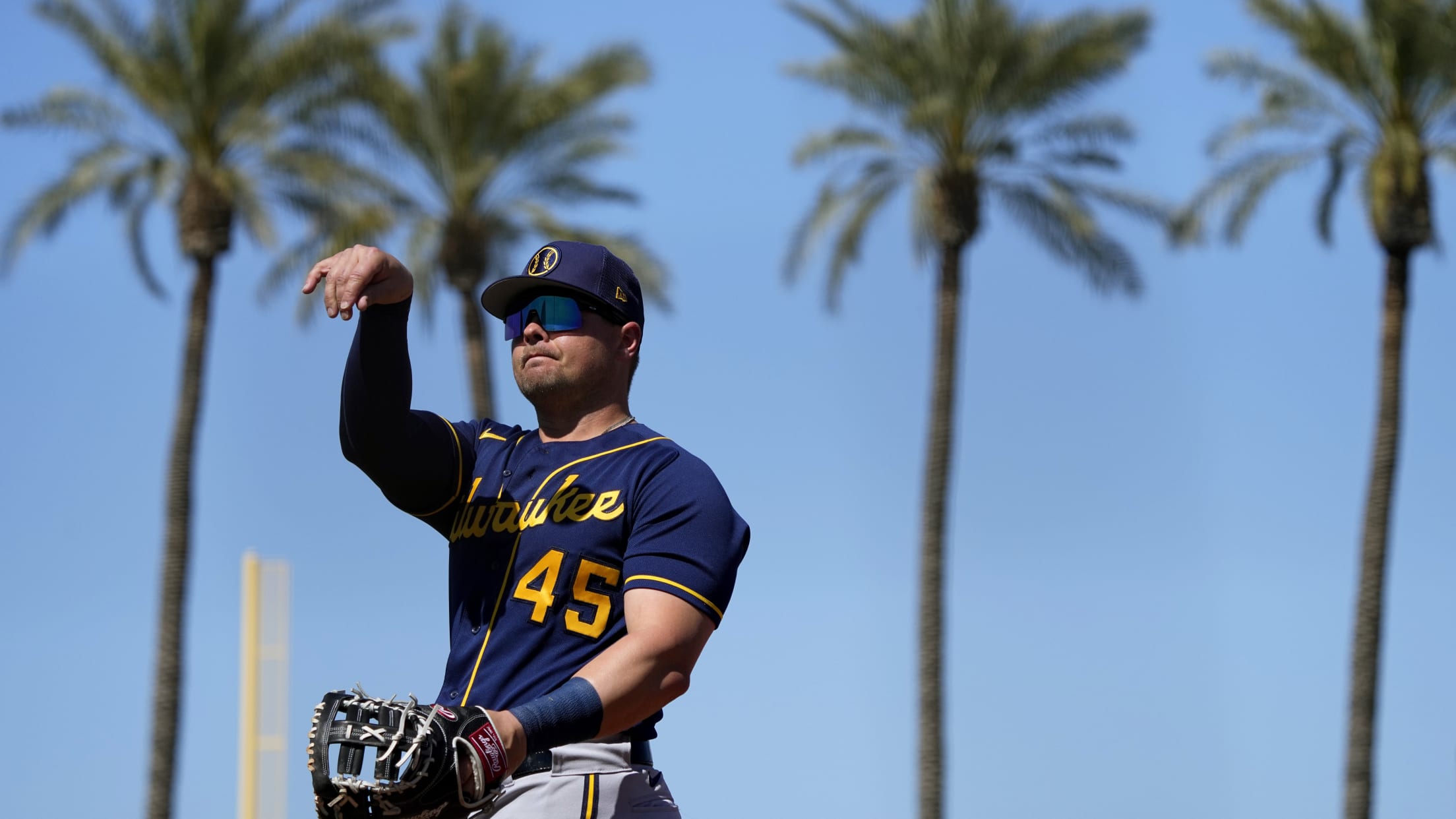 A trio of MLB Pipeline's Top 30 Brewers prospects -- Garrett Mitchell, Brice Turang and Gus Varland -- plus returning reliever Peter Strzelecki -- officially made their first Opening Day roster ahead of the Brewers' 2023 season opener at Wrigley Field on Thursday. William Contreras, Jesse Winker, Brian Anderson and
If you ask Miley, Vogt is 'a lifesaver' -- literally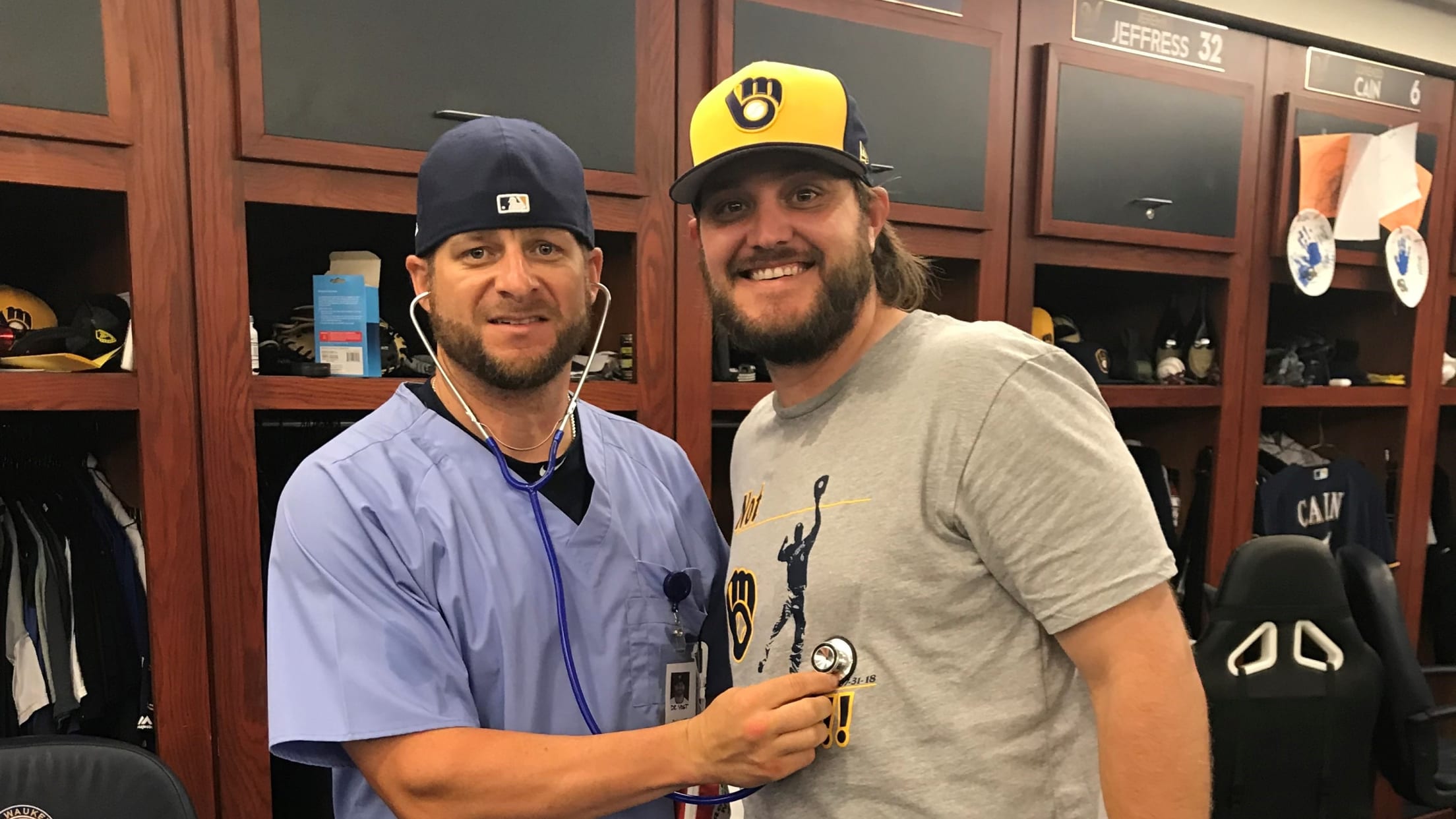 MILWAUKEE -- "I think my favorite Wade Miley story," Brewers ace Corbin Burnes said on the eve of Opening Day, "is when Stephen Vogt saved his life a couple of years ago." That was certainly not the expected response when Burnes was asked about the return of veteran left-hander Miley,
How Brewers can 'surprise a lot of folks' in '23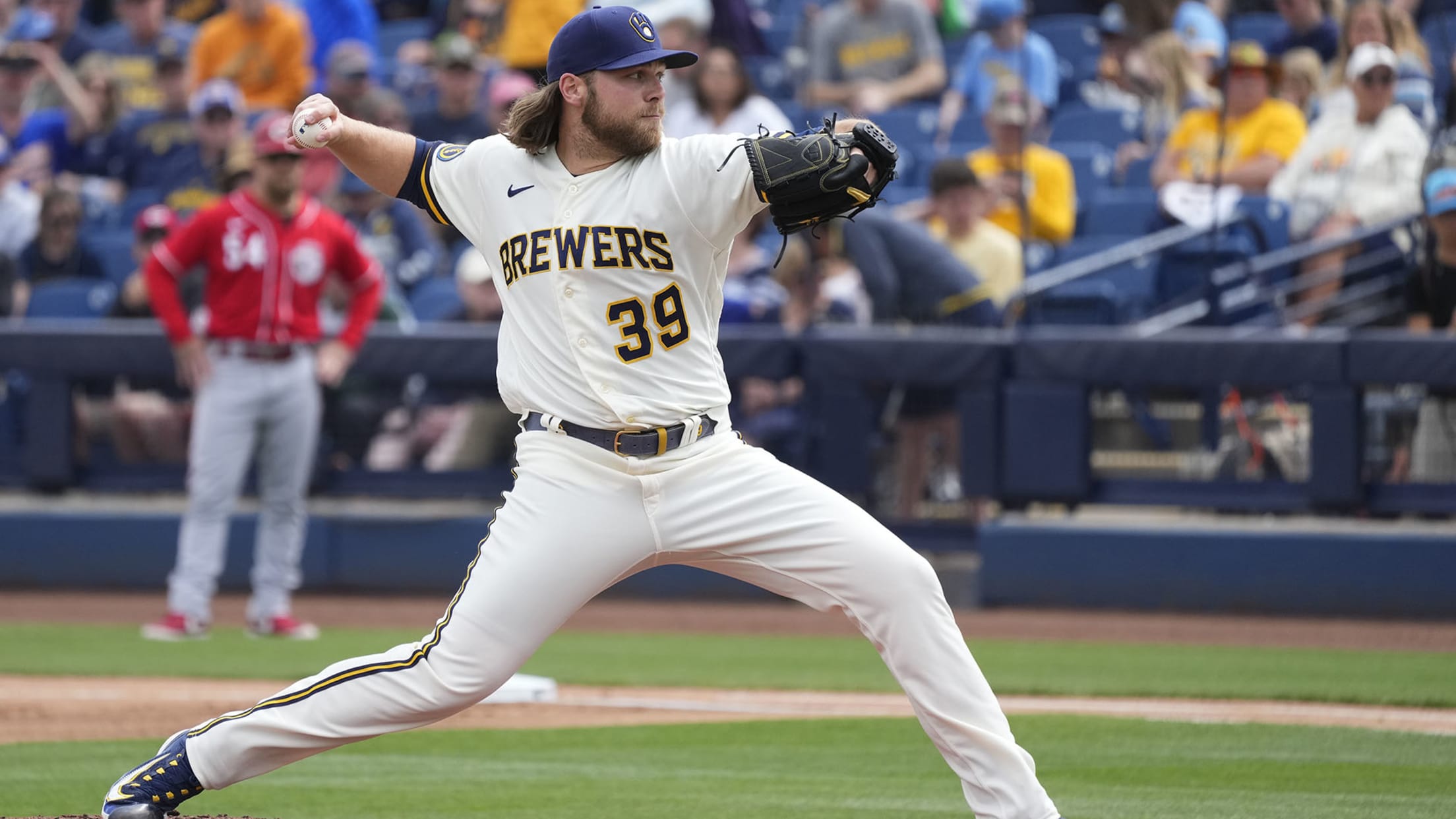 PHOENIX -- There's urgency every year, but it's fair to say there's special urgency this year for manager Craig Counsell and the Brewers. Left out of the postseason last year for the first time since 2017, the Brewers still have most of the core intact that has carried the franchise
Tears of joy for Turang in Ep. 3 of Brewers' docuseries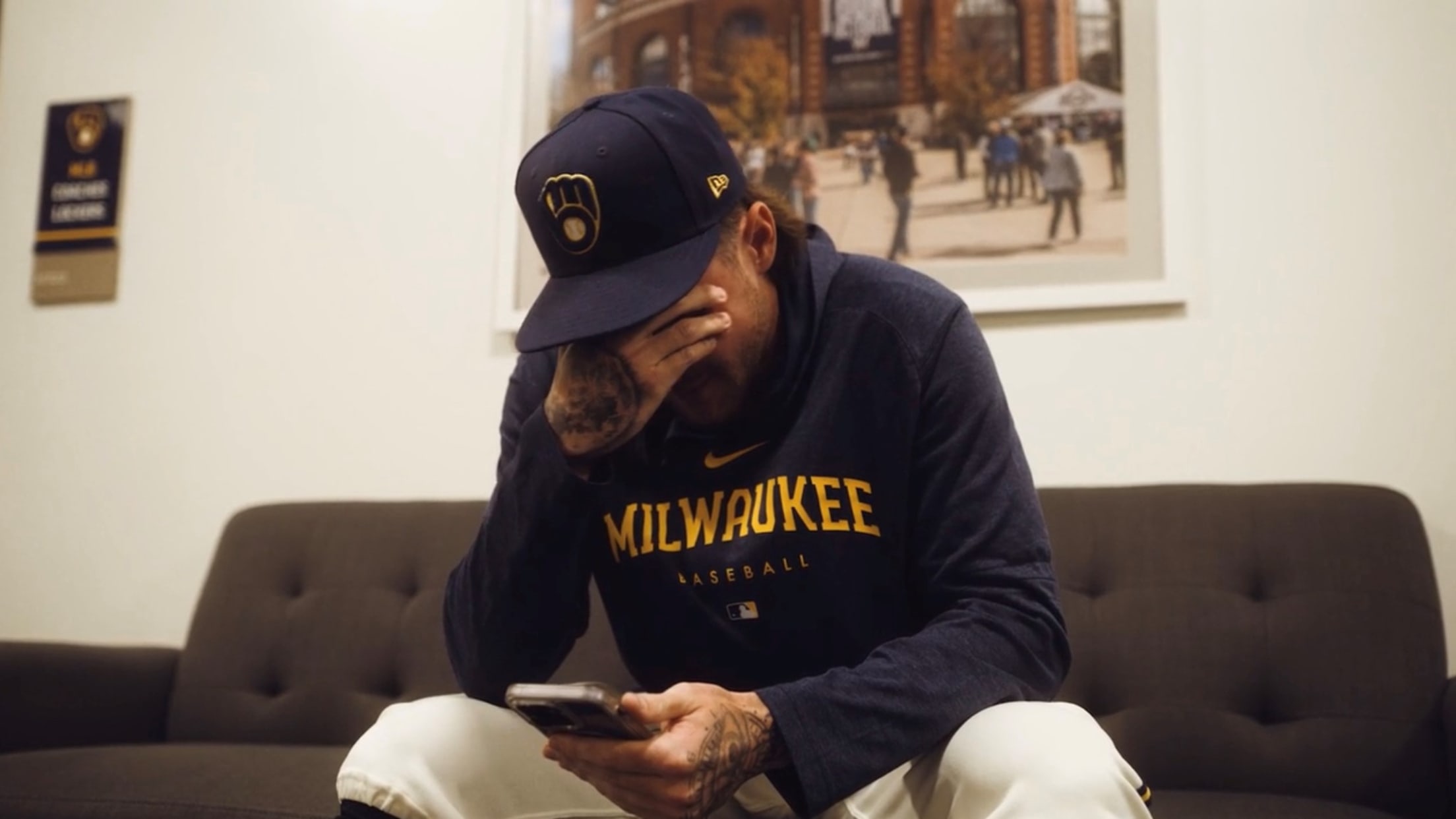 PHOENIX -- Brice Turang held his phone in one hand and covered his teary eyes with the other. This was the sort of thing a kid dreams about from the day they pick up a baseball bat. Fans have already seen the moment Turang was informed by Brewers manager Craig
1 great unknown for each team ahead of Opening Day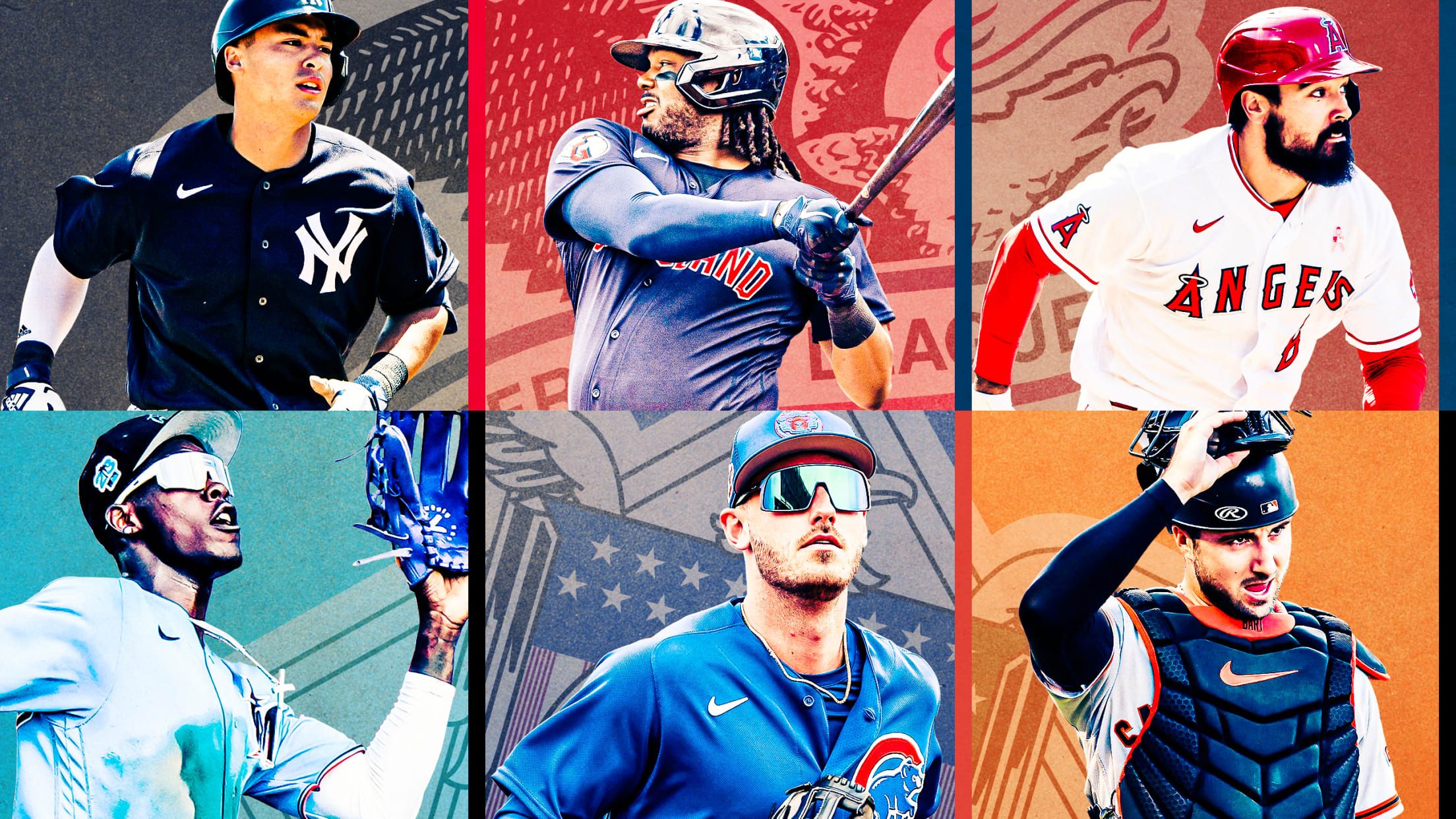 No matter how much teams prepare as Opening Day nears, there's always an unknown or two -- or five -- that remain. As we build up to the start of a new regular season, each MLB.com beat reporter highlights one great unknown for their club.
The Top 10 rotations in 2023 are ...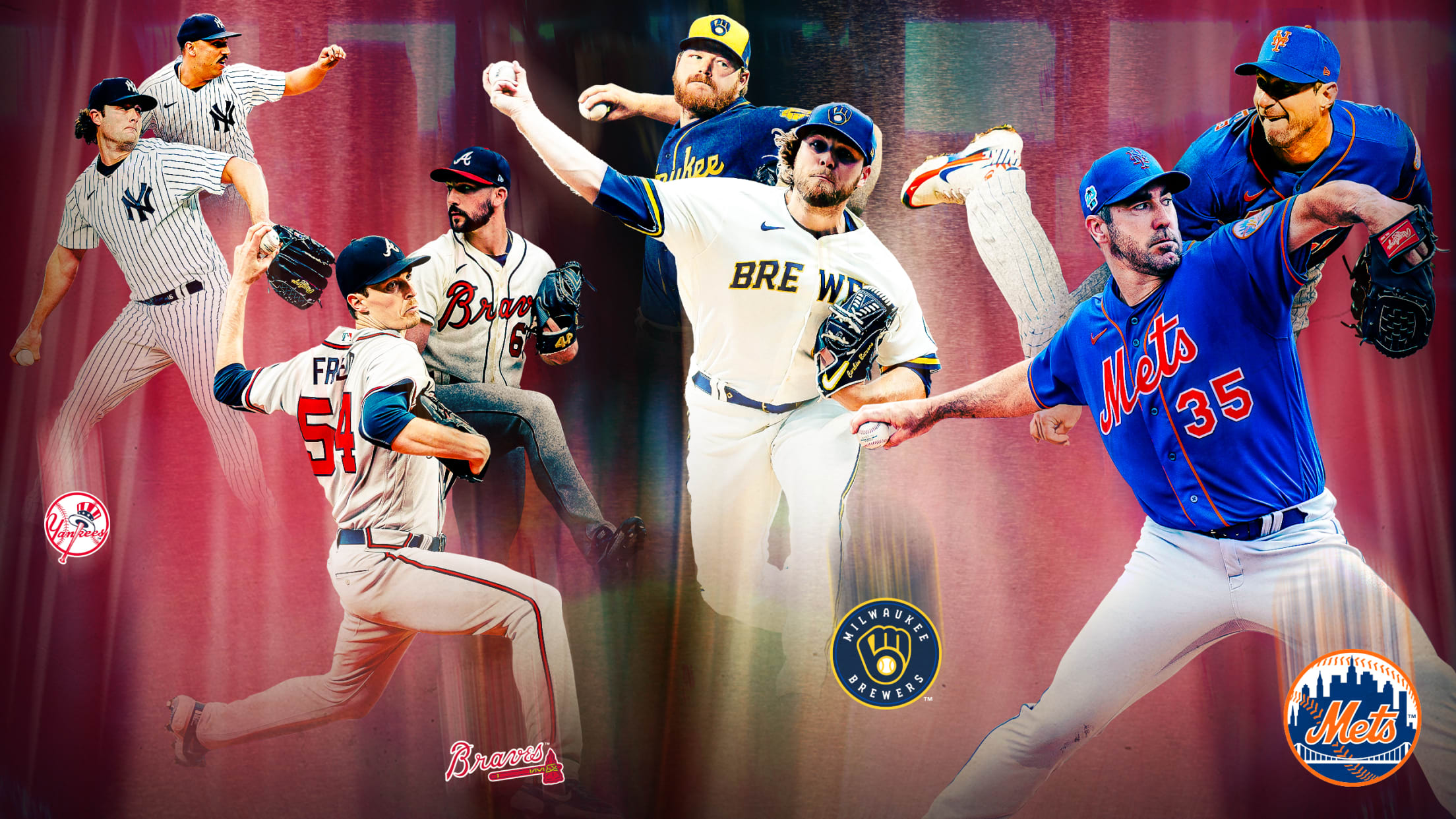 Every MLB team used at least eight starters last season. All but two (the Astros and Rockies) used at least 10. Eight used 15 or more. The Rays used 18 -- a level of inconsistency that at one time would have communicated chaos but, in that particular case, was merely
Crew top prospects Turang, Varland make Opening Day roster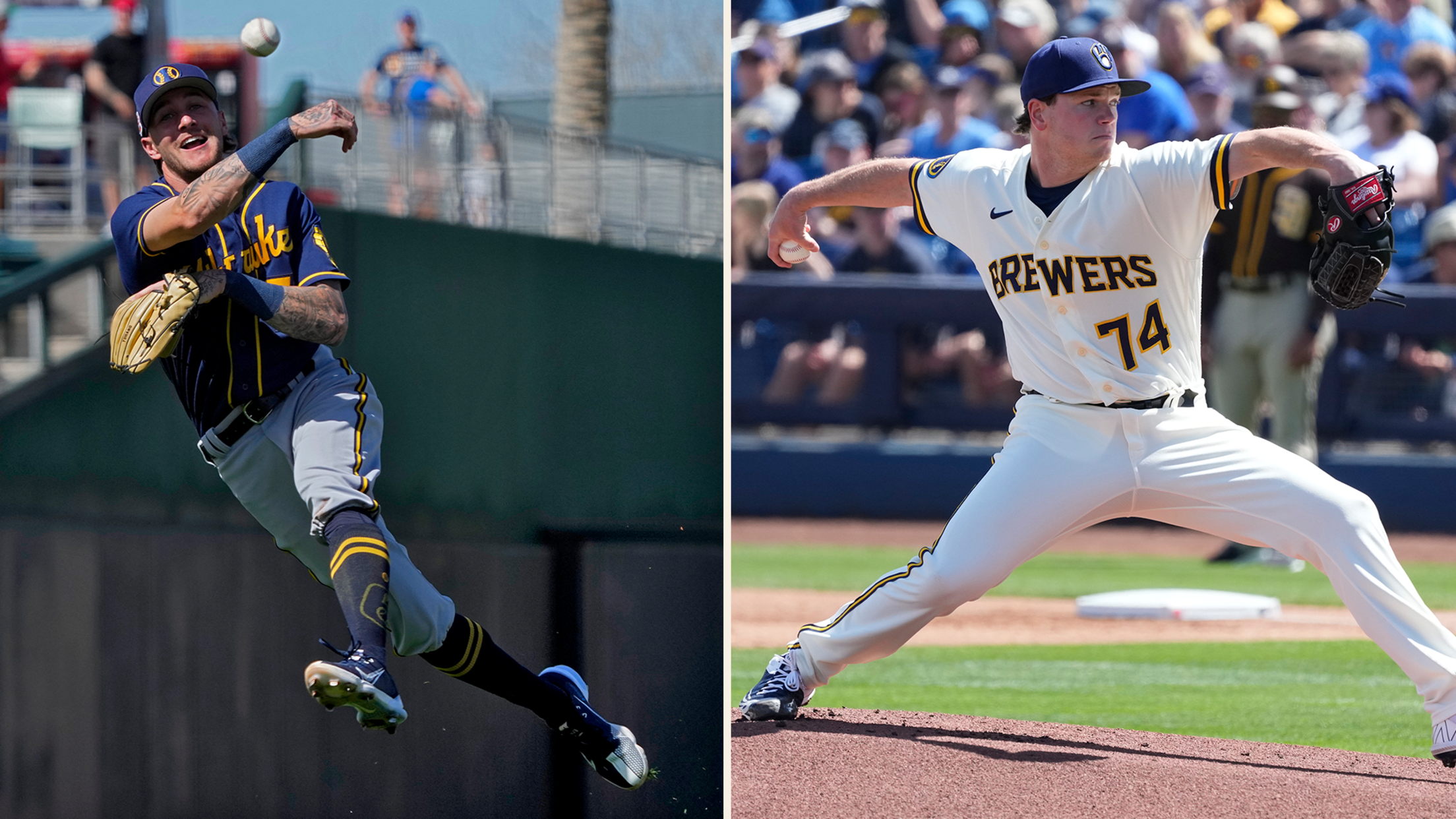 PHOENIX -- Brice Turang said it didn't feel real. Gus Varland called it the coolest moment of his entire life. And Brewers manager Craig Counsell confirmed that he has no interest in a post-baseball career in Hollywood. "I don't enjoy being on reality TV," Counsell said. The Brewers jumped on
Brewers' farm system among those that made biggest jumps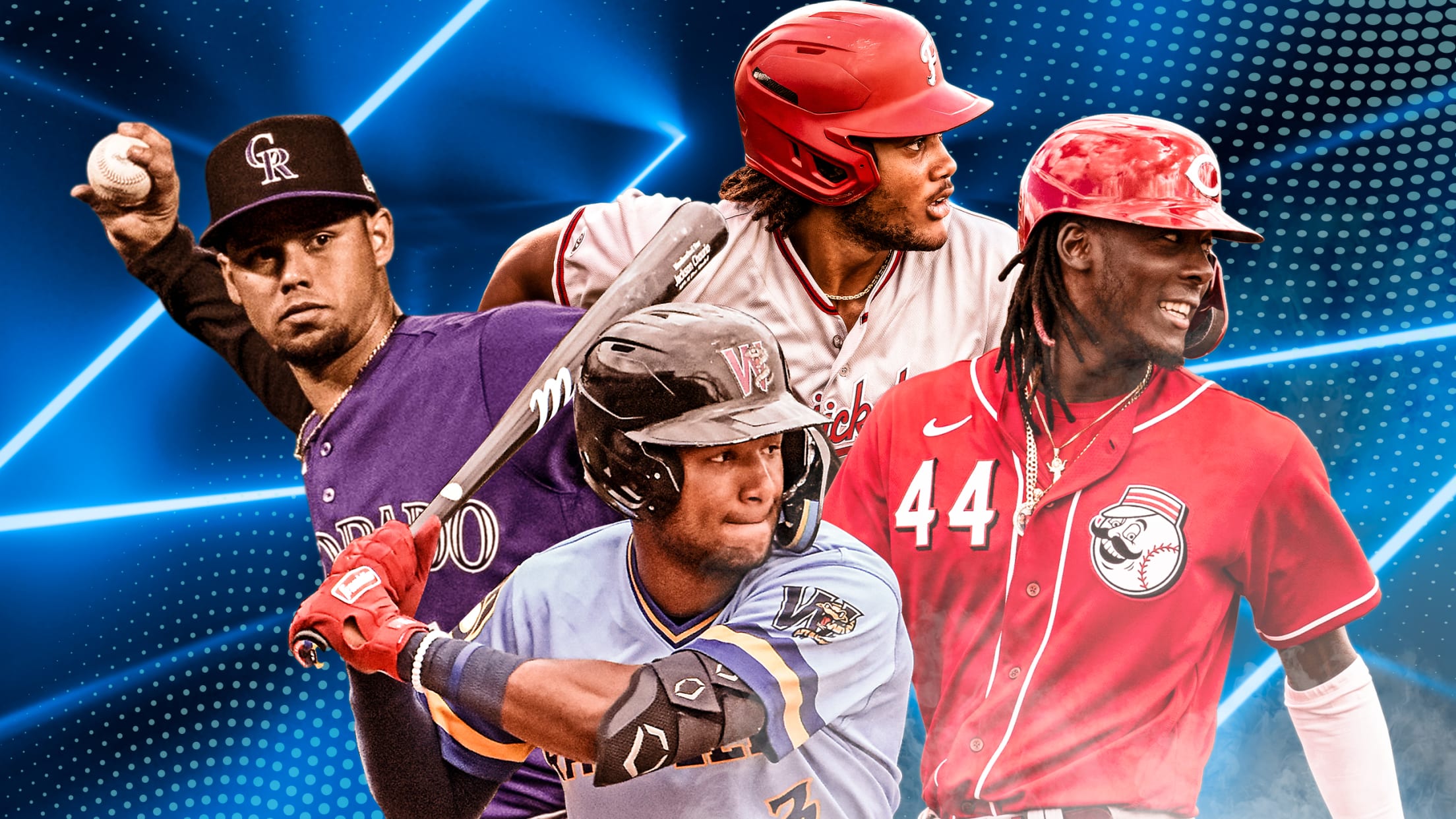 This story was excerpted from MLB Pipeline's newsletter. To read the full newsletter, click here. And subscribe to get it regularly in your inbox.
Here's where Top 100 prospects will begin the season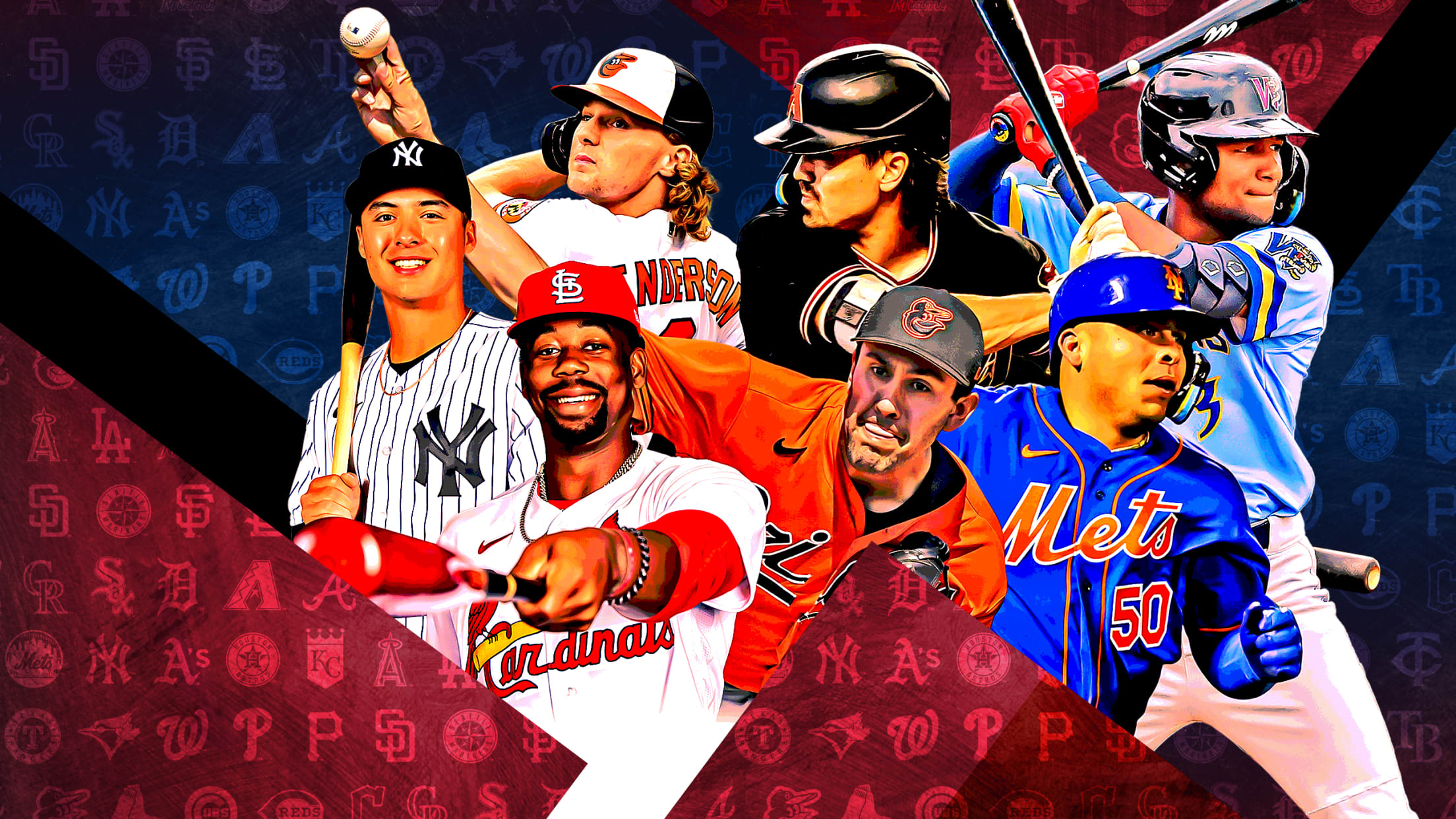 Videos of Major League callups have been all the rage of late. Beyond the eye of the cameras, many more top prospects are finding out where they're headed to begin 2023. Major League Opening Day is Thursday with the first Triple-A games beginning a day later. Double-A, High-A and Single-A
Adames and Urías' bond blossomed from uncertain beginnings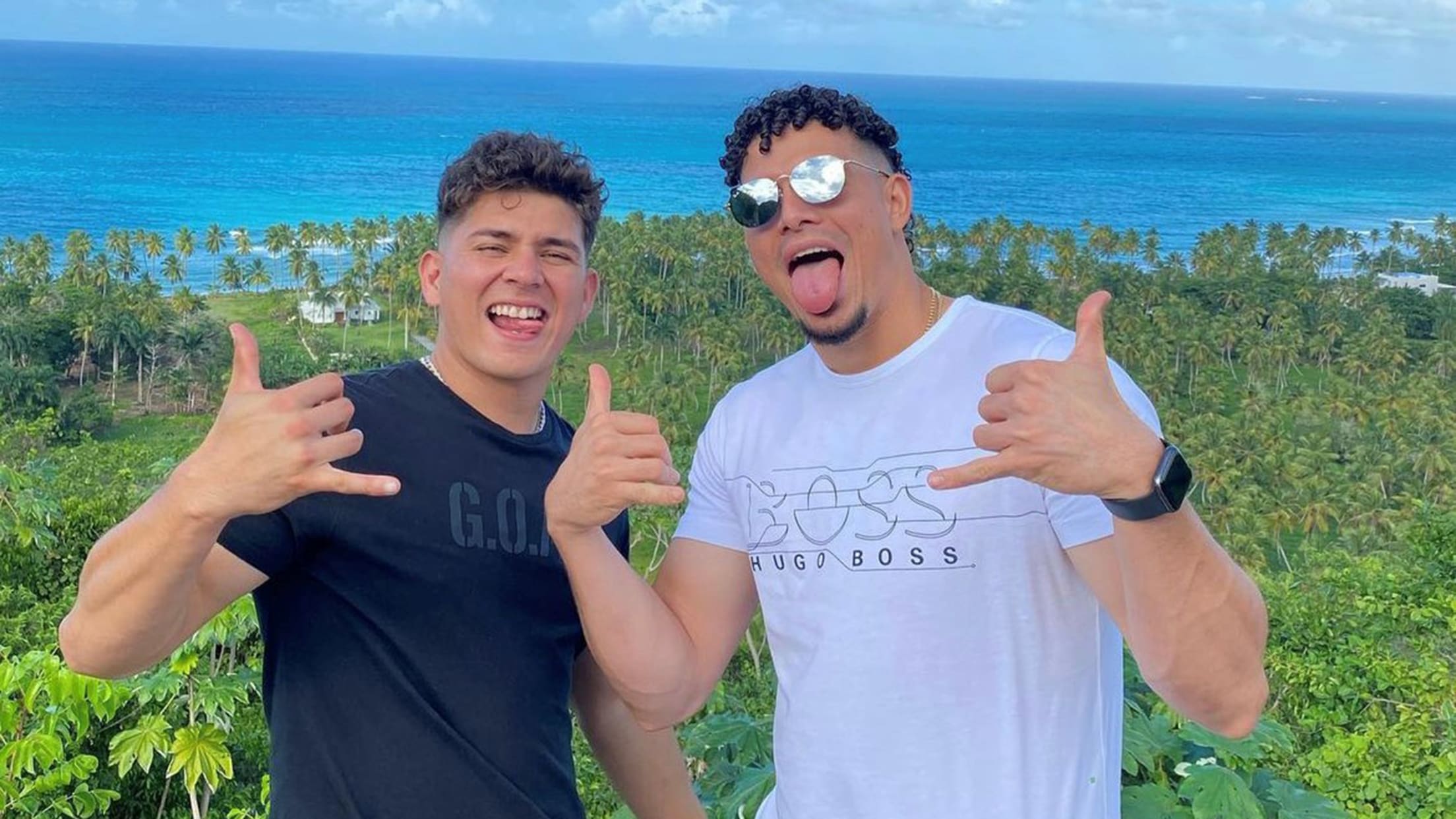 PHOENIX -- Willy Adames was excited about the trade that sent him from the Rays to the Brewers in 2021. It meant home games at American Family Field, a great place to hit. It meant the chance to play for another contender. He had only one concern. How would his
Experts predict this season's league leaders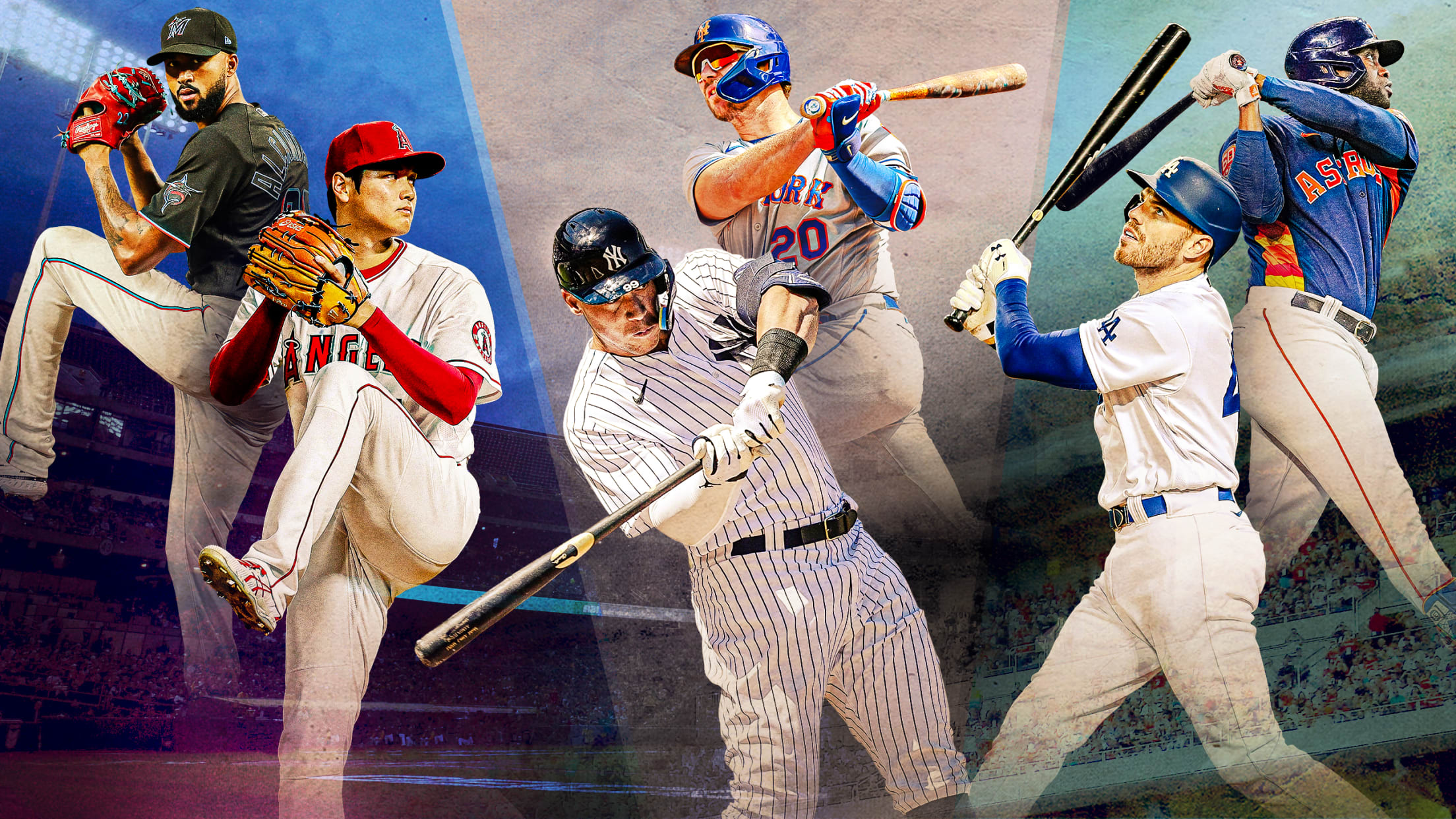 Opening Day is just three days away. As the countdown continues to the start of the season, it's time to pick which players will stand out in 2023. We polled 87 MLB.com experts for their picks on who will lead the American League and National League in a number of
Hiura, Naquin won't make Brewers' Opening Day roster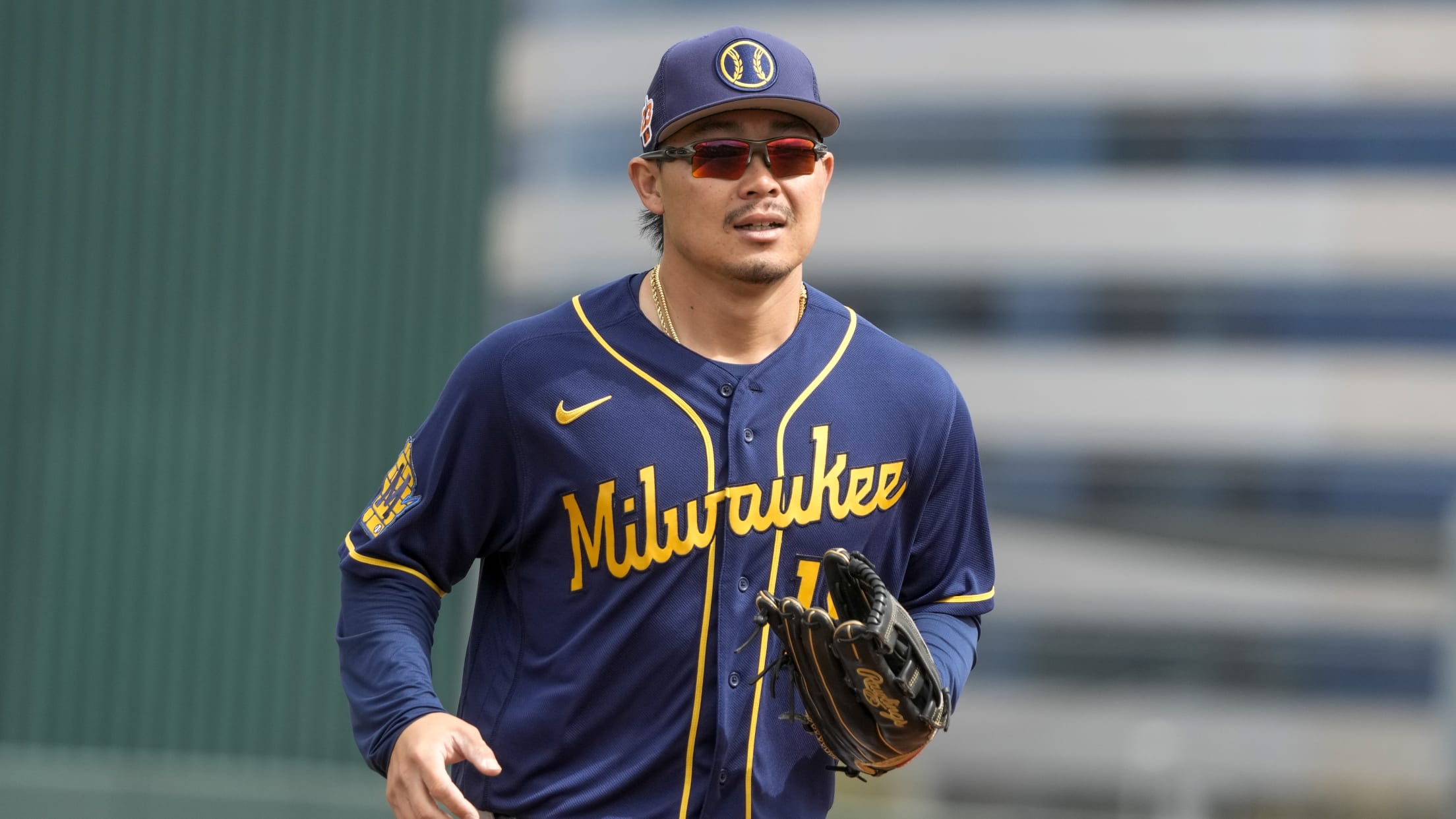 PHOENIX -- Friday didn't mark the end of former first-round Draft pick and hotshot prospect Keston Hiura's tenure with the Brewers, but it was certainly a fork in the road. The Brewers informed Hiura about an hour before he was to start a split-squad game against the Dodgers that he
The one player each team just can't live without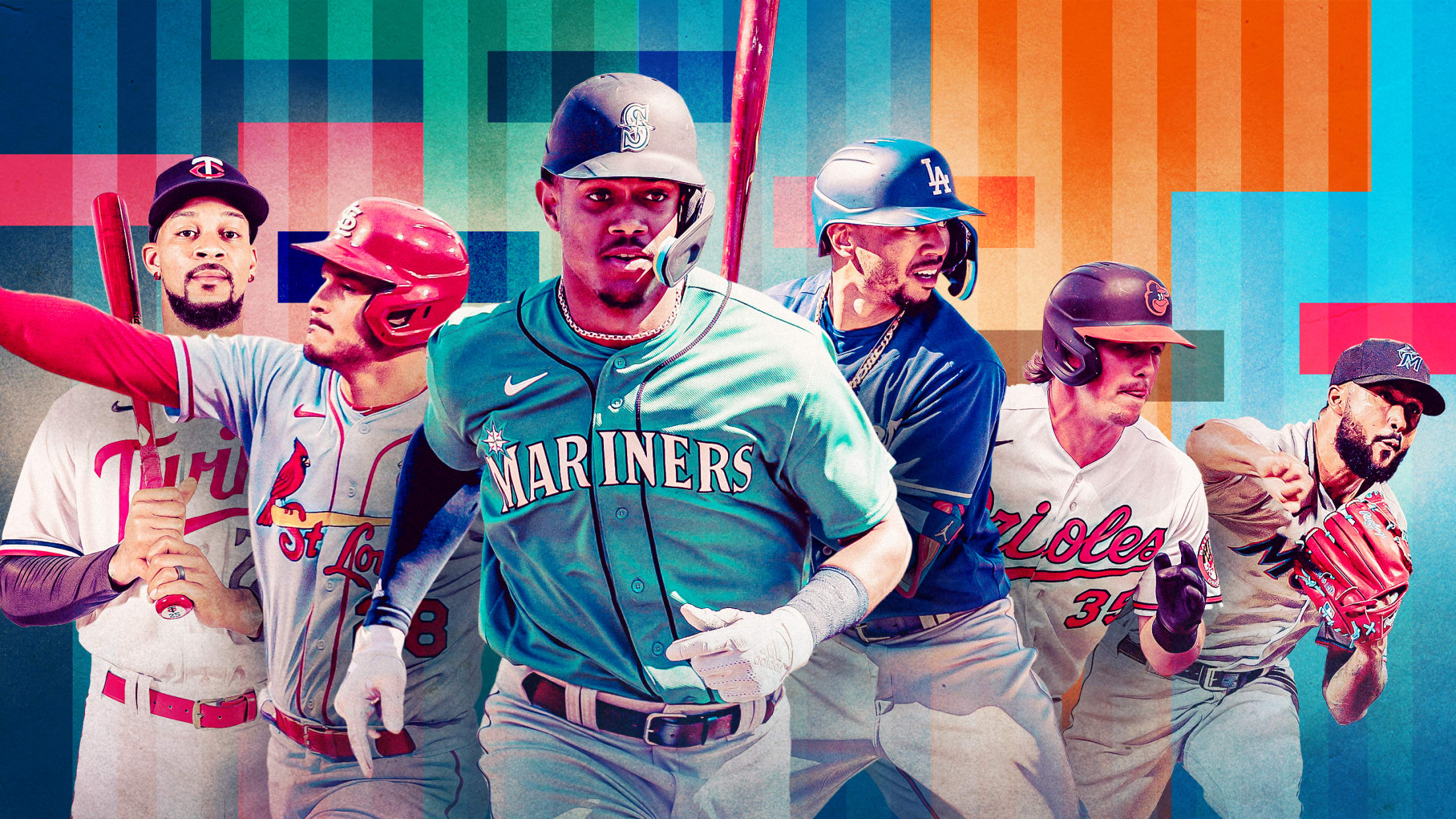 We all gasped when we saw Edwin Díaz go down, or Jose Altuve, or Gavin Lux and we all said the same thing: How is that team going to survive without him? But the thing is: Those teams can survive their absences. They'll miss those players, of course, but they
How the Brewers discovered Corbin Burnes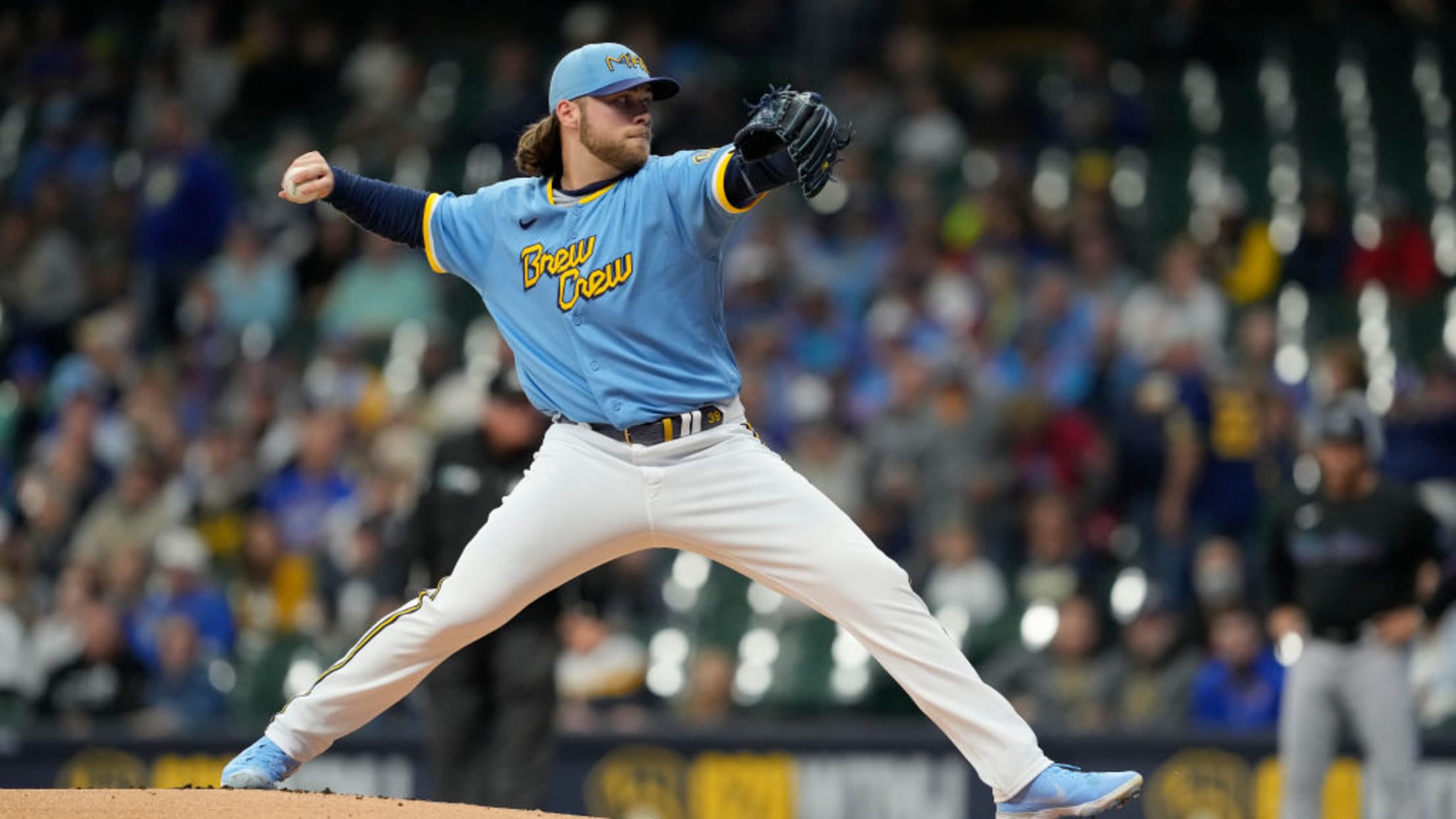 This story was excerpted from Adam McCalvy's Brewers Beat newsletter. To read the full newsletter, click here. And subscribe to get it regularly in your inbox.
'Same dream': Counsell on DR visit, players' roots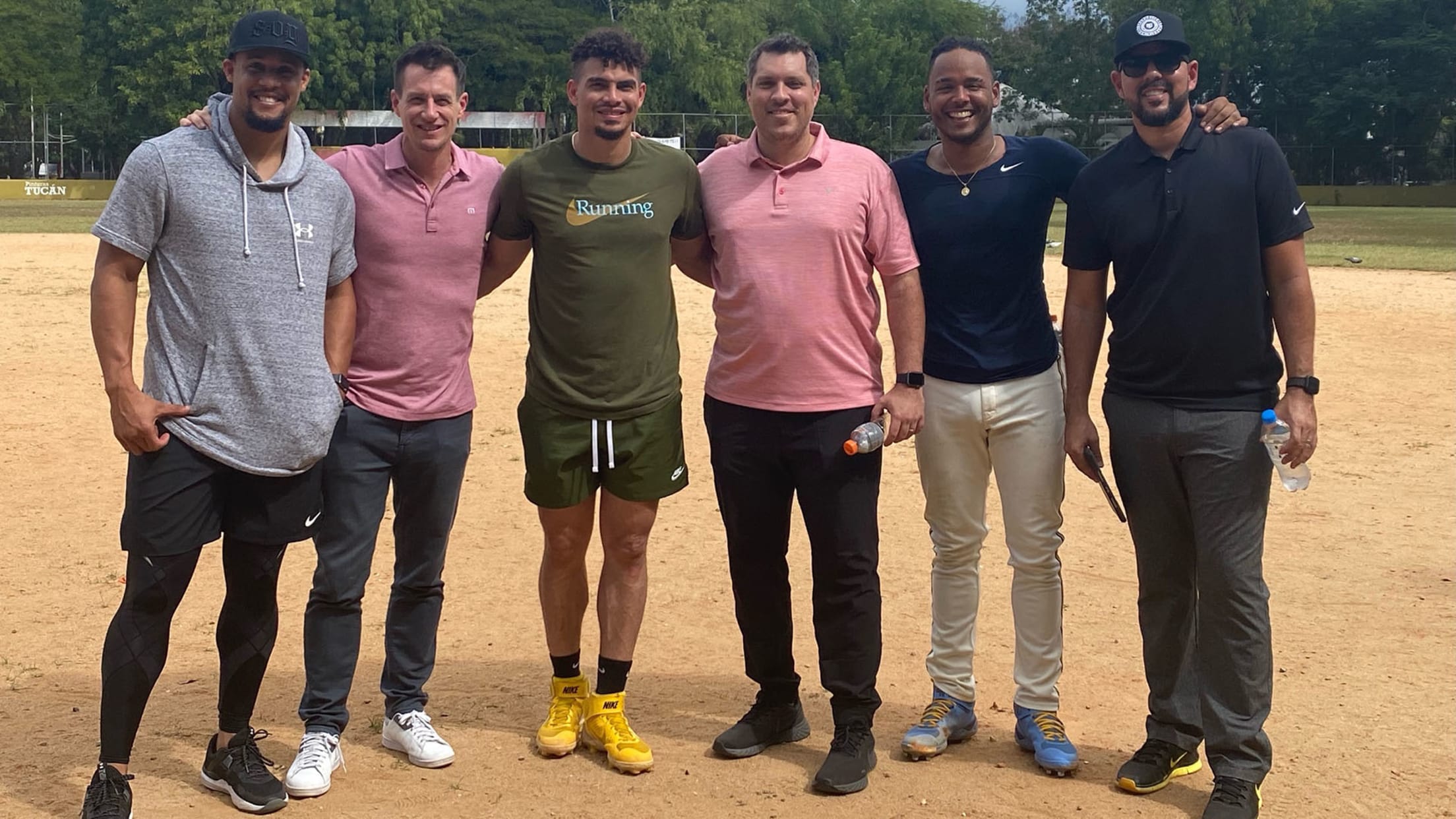 PHOENIX -- During a three-day tour of the Dominican Republic in January, Craig Counsell saw the remains of Freddy Peralta's boyhood home. He walked the field where Willy Adames signed his first professional contract. He marveled at Carlos Gómez's estate. And he met a group of prospects at the Brewers'