Anderson debuts new delivery in spring opener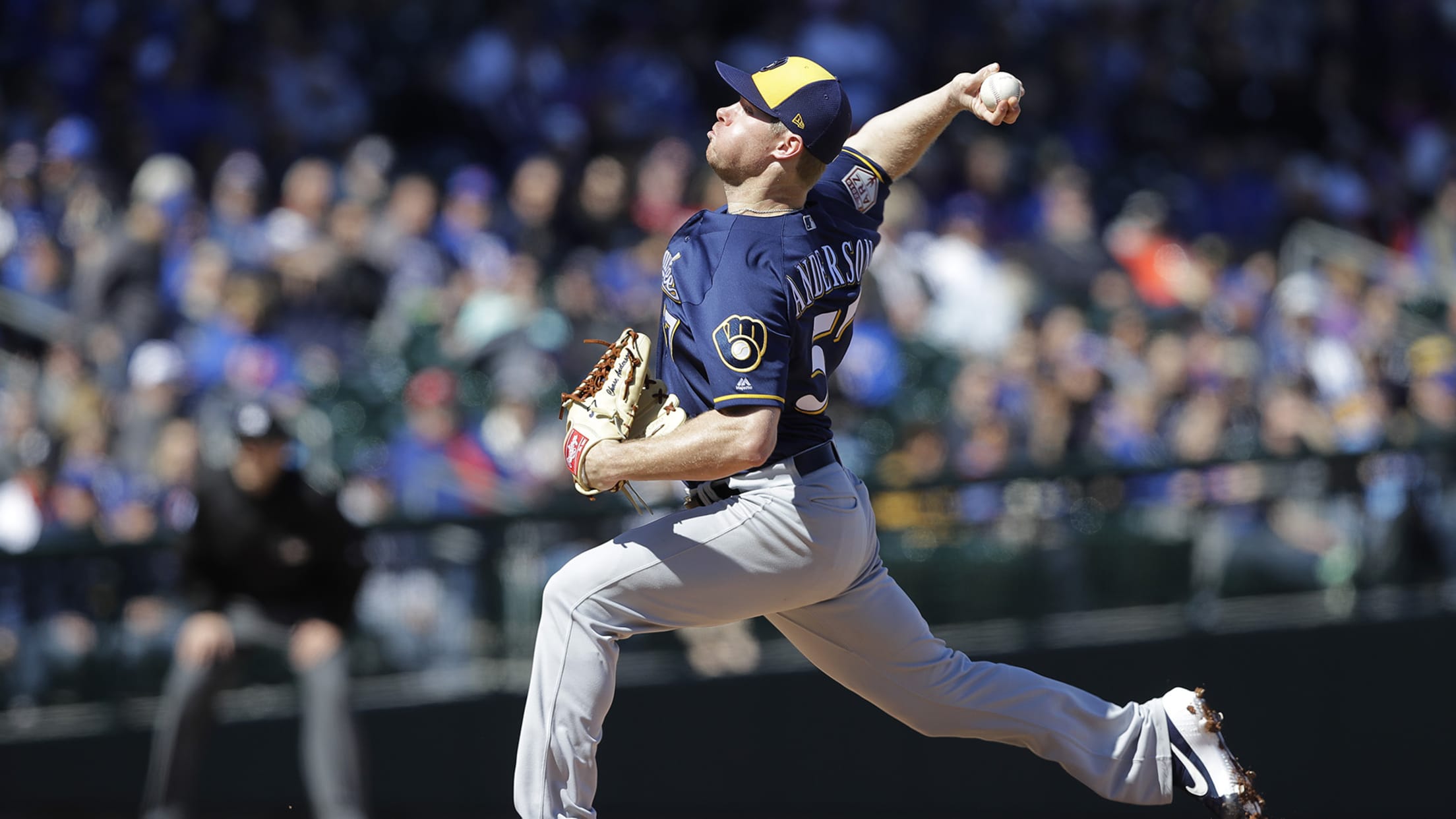 MESA, Ariz. -- On the last day of last season, the old Chase Anderson promised a new Chase Anderson. On the first day of the new season, he looked a little bit of both. The Brewers right-hander focused on the new after working the first inning of an 8-4 loss
Dubon 'couldn't sleep' before spring debut
Saladino auditions for utility role; Crew to face Mikolas on Opening Day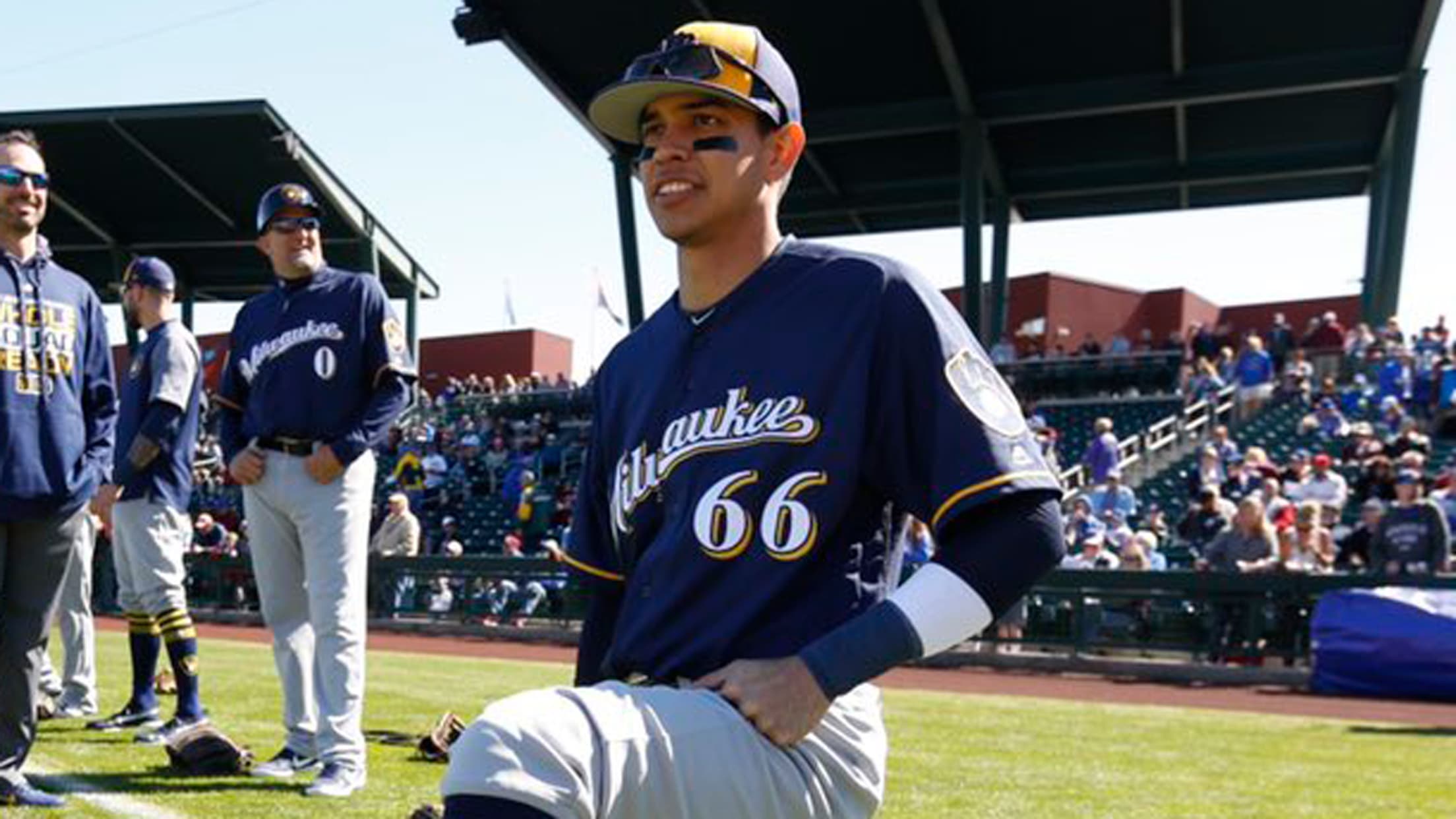 MESA, Ariz. -- Anticipation of Spring Training games does not usually rise to the level of sleepless nights, but Saturday marked an exception for Brewers infield prospect Mauricio Dubon. Dubon, 24, rated Milwaukee's No. 5 prospect by MLB Pipeline, started at shortstop in the Brewers' Cactus League opener against the
Cactus Crew: 3 things to watch this spring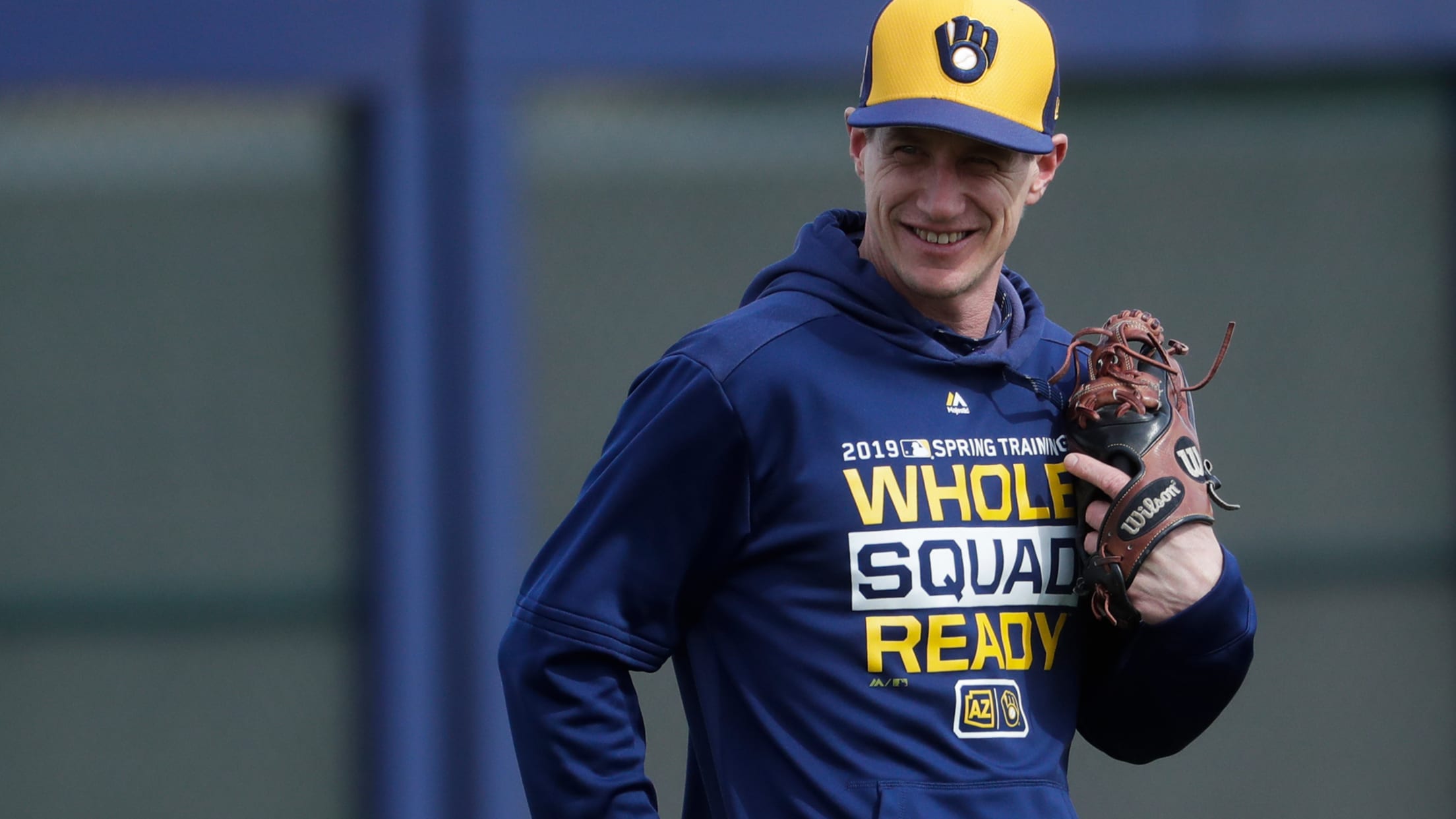 PHOENIX -- The 2019 exhibition schedule begins where the 2018 regular season ended, with the Brewers at the Cubs. Saturday's Cactus League opener in Mesa, Ariz., won't exactly be played with the same intensity as that Wrigley Field showdown in October, when the Brewers beat the Cubs in a tense
Albers hopes analytics can aid '19 rebound
Crew does BP work in rain; pitch clock to be implemented in spring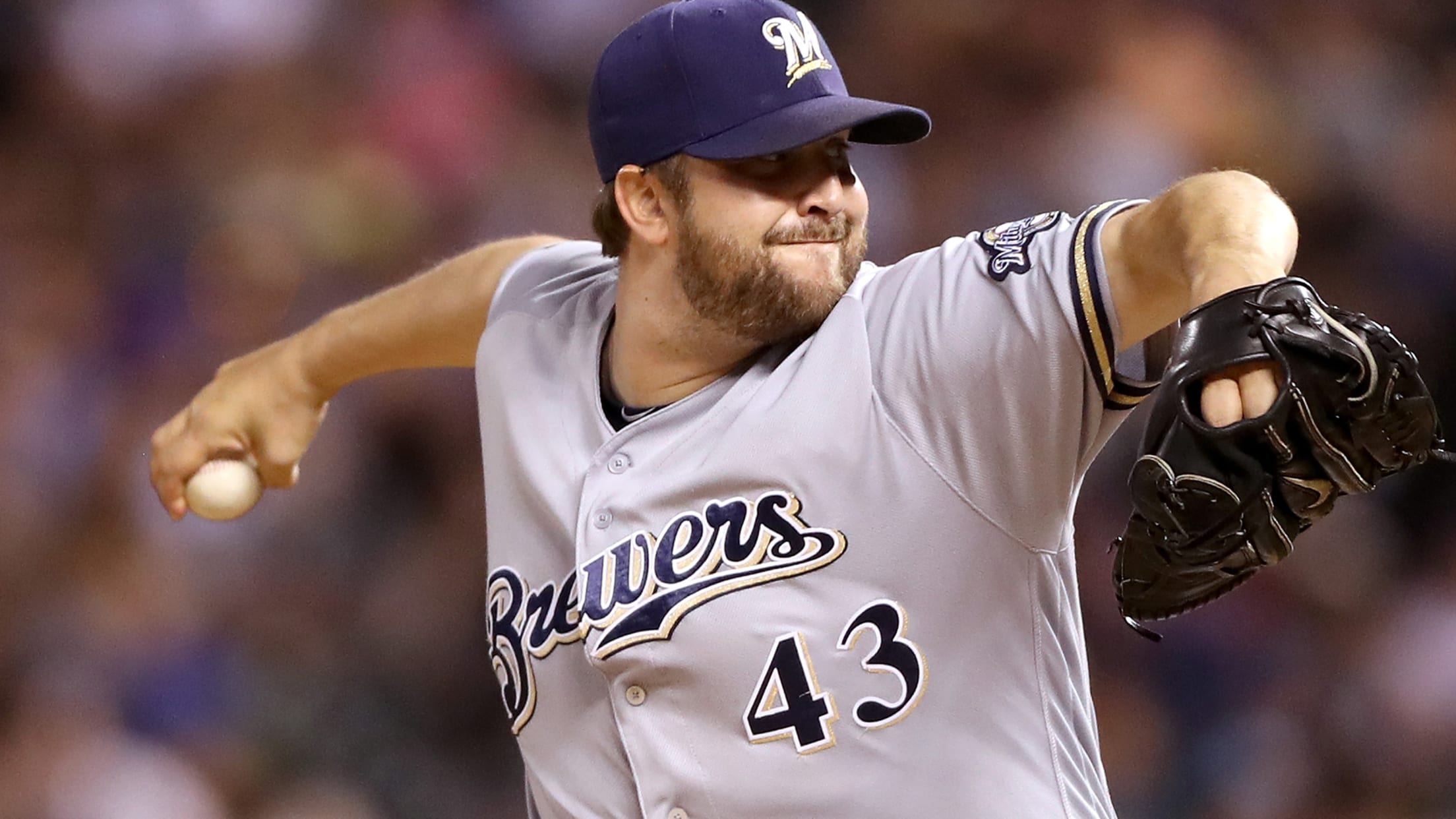 PHOENIX -- Matt Albers' goal going into the offseason was "get back to the basics." But along the way, he also dove into the complex world of analytics. "I wanted to see 'what and why' was happening," Albers said, "and how I could use my pitches to better find guys'
10 pitches that could dominate hitters in 2019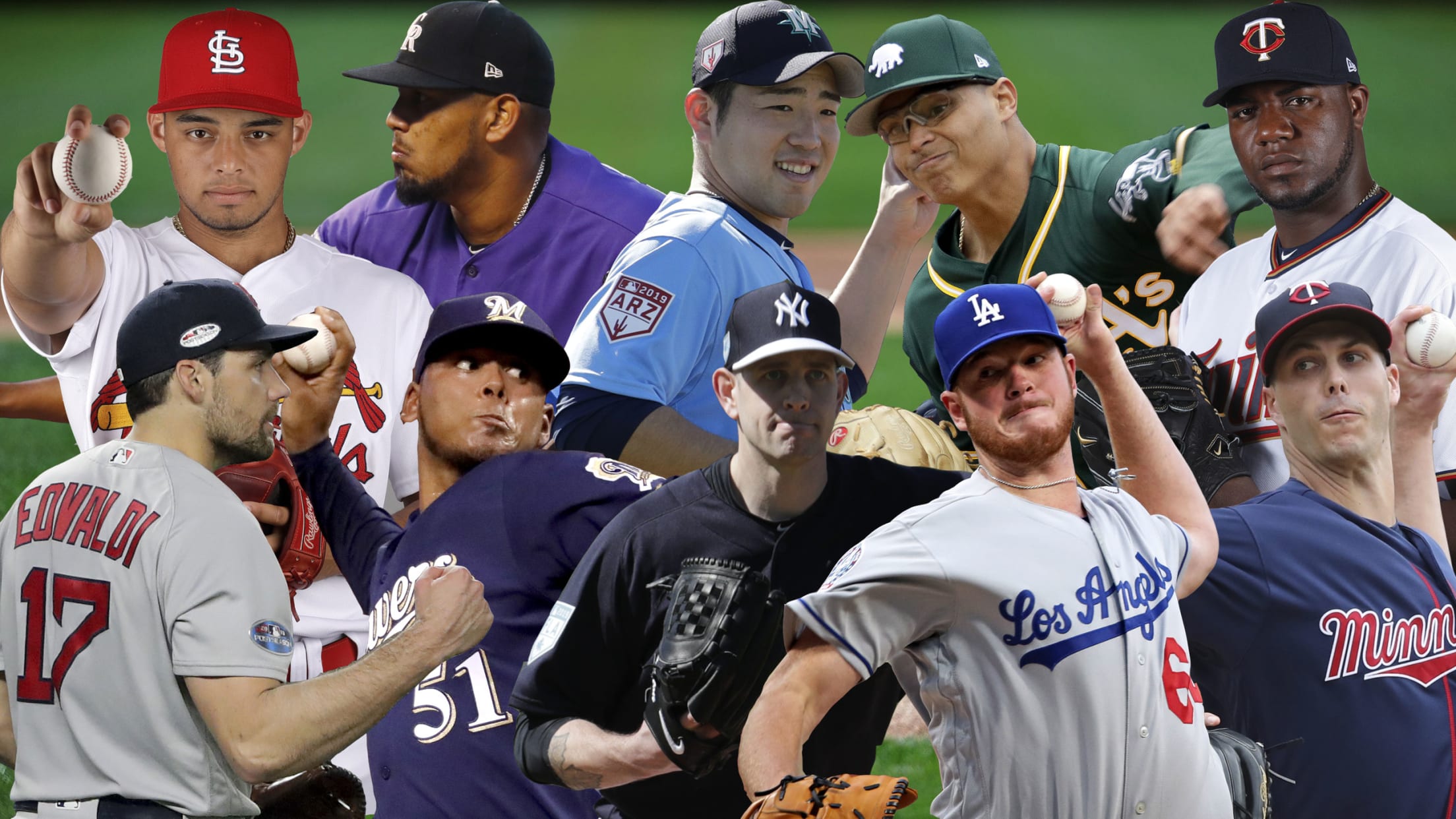 Spring Training optimism is in full bloom, and this time of year usually includes a plethora of quotes about "x" pitcher adding "y" pitch to his arsenal. Those ideas are fleeting more often than not, but sometimes a certain pitch sticks and elevates a pitcher's game plan to another level.
Inbox: Will Thames get a lot of playing time?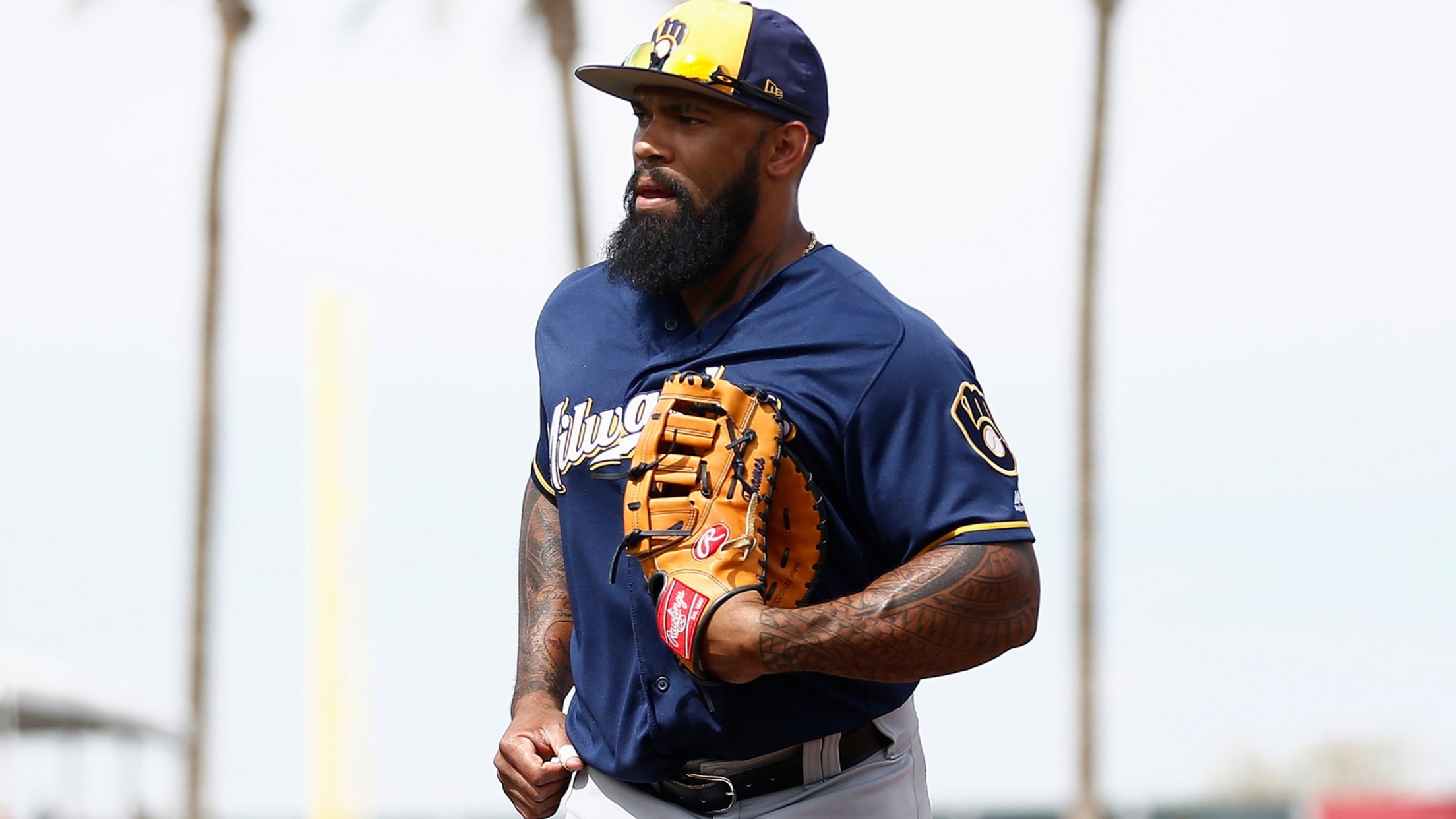 What is going to happen with Thames? He would not work well coming off the bench. Can't pinch-hit well and not an upgrade on defense. -- @alanwehrenberg on Twitter "Eric's going to be on the team," Craig Counsell said the other day, though that was before Mike Moustakas was added
MLB announces pitch clock for spring games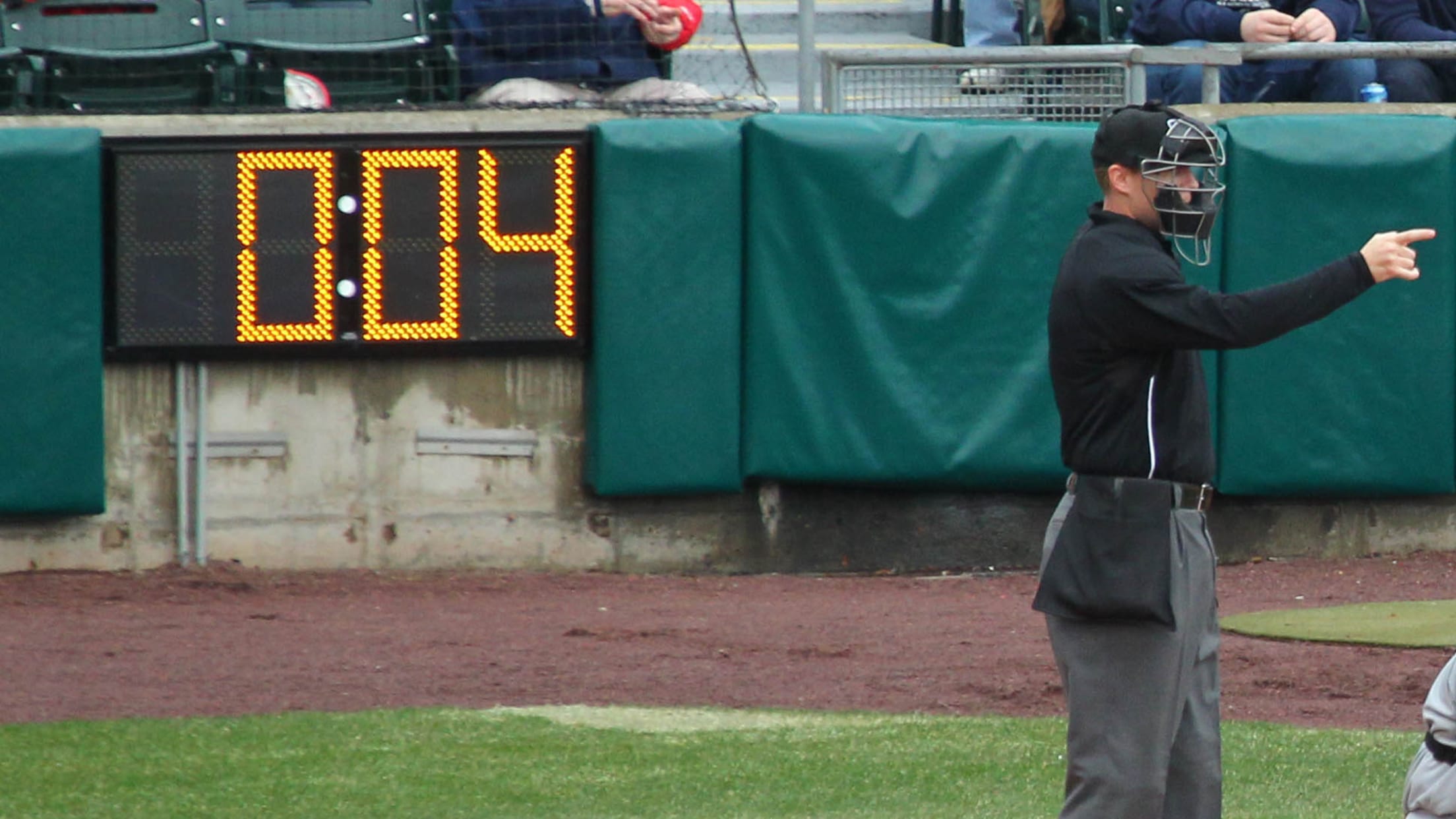 Major League Baseball announced Friday the format of a pitch timer that will be used during 2019 Spring Training games. No decision has been made on whether the timer will be used in regular season games.
Chacin, Guerra working on changeup this spring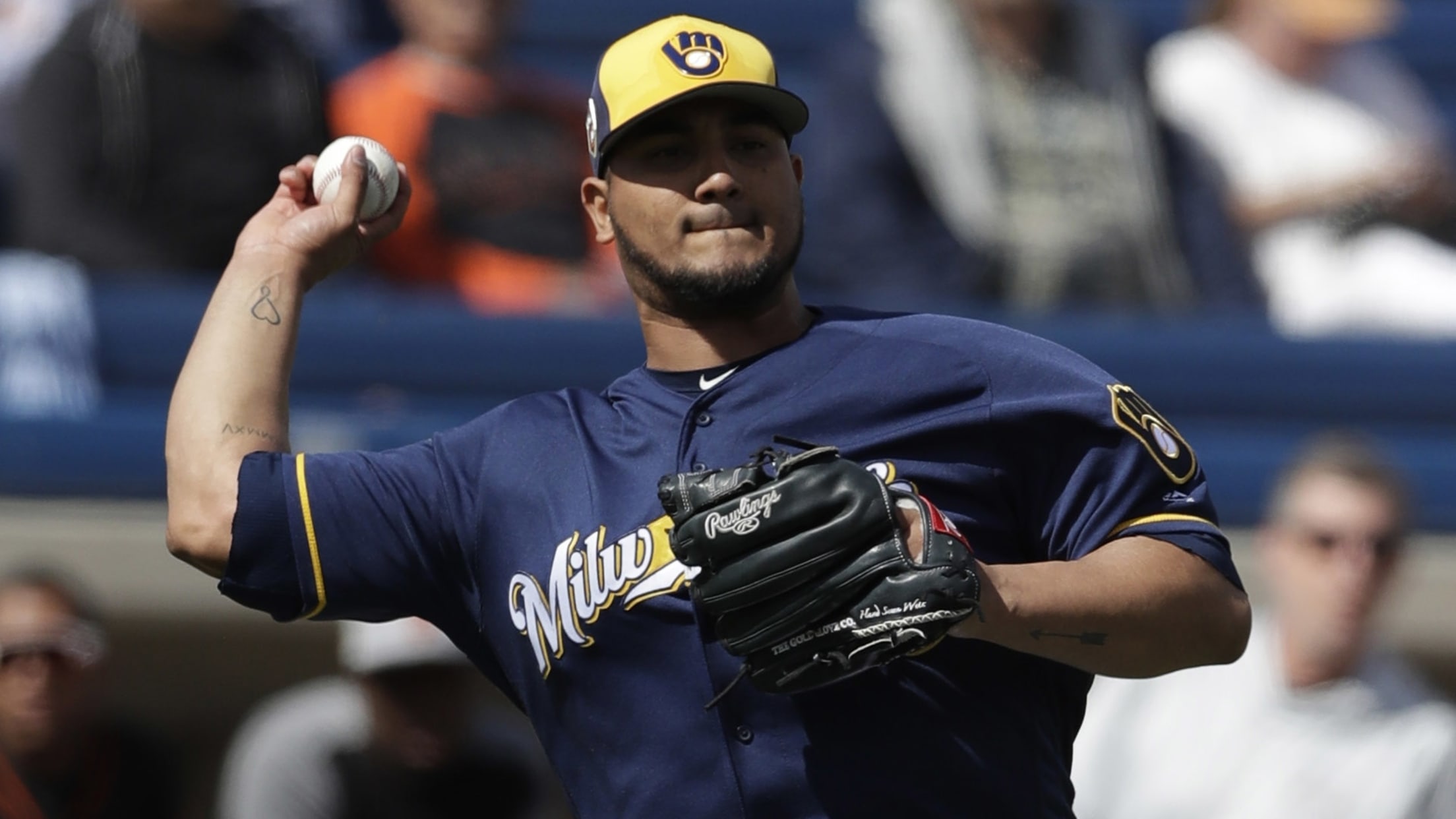 PHOENIX -- It's a rite of spring, right alongside the player who declares himself in the best shape of his life. Someone, somewhere, is working on a changeup.
Each team's most likely 2019 award candidate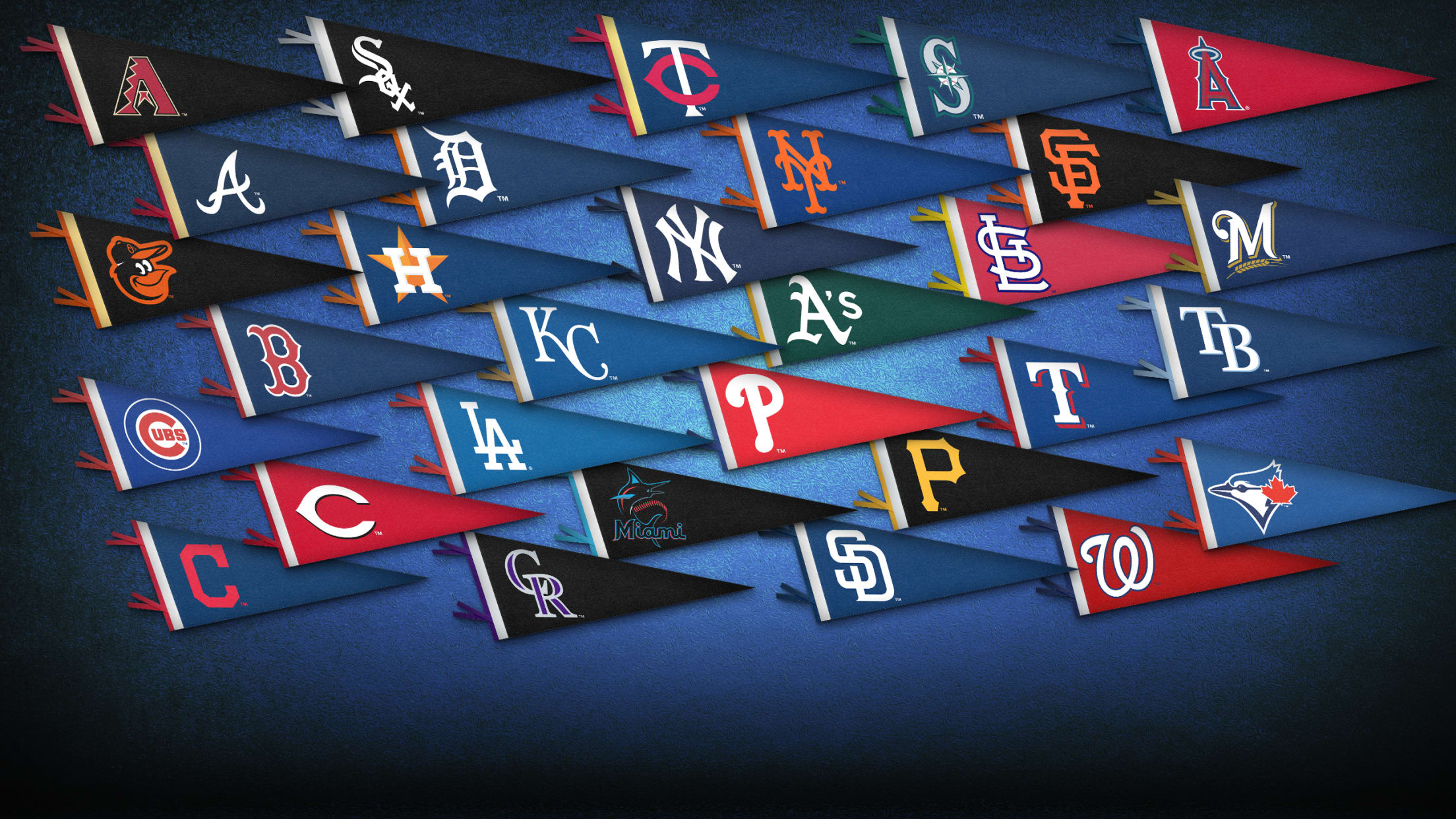 As we saw again last year, with the American League Most Valuable Player Award winner coming from a 108-win Red Sox team and the National League Cy Young Award winner coming from a 77-win Mets team, an award-caliber season can emanate from just about anywhere. With that in mind, let's
Top Crew prospects likely off to San Antonio
Hiura headlines prospects that could start in Triple-A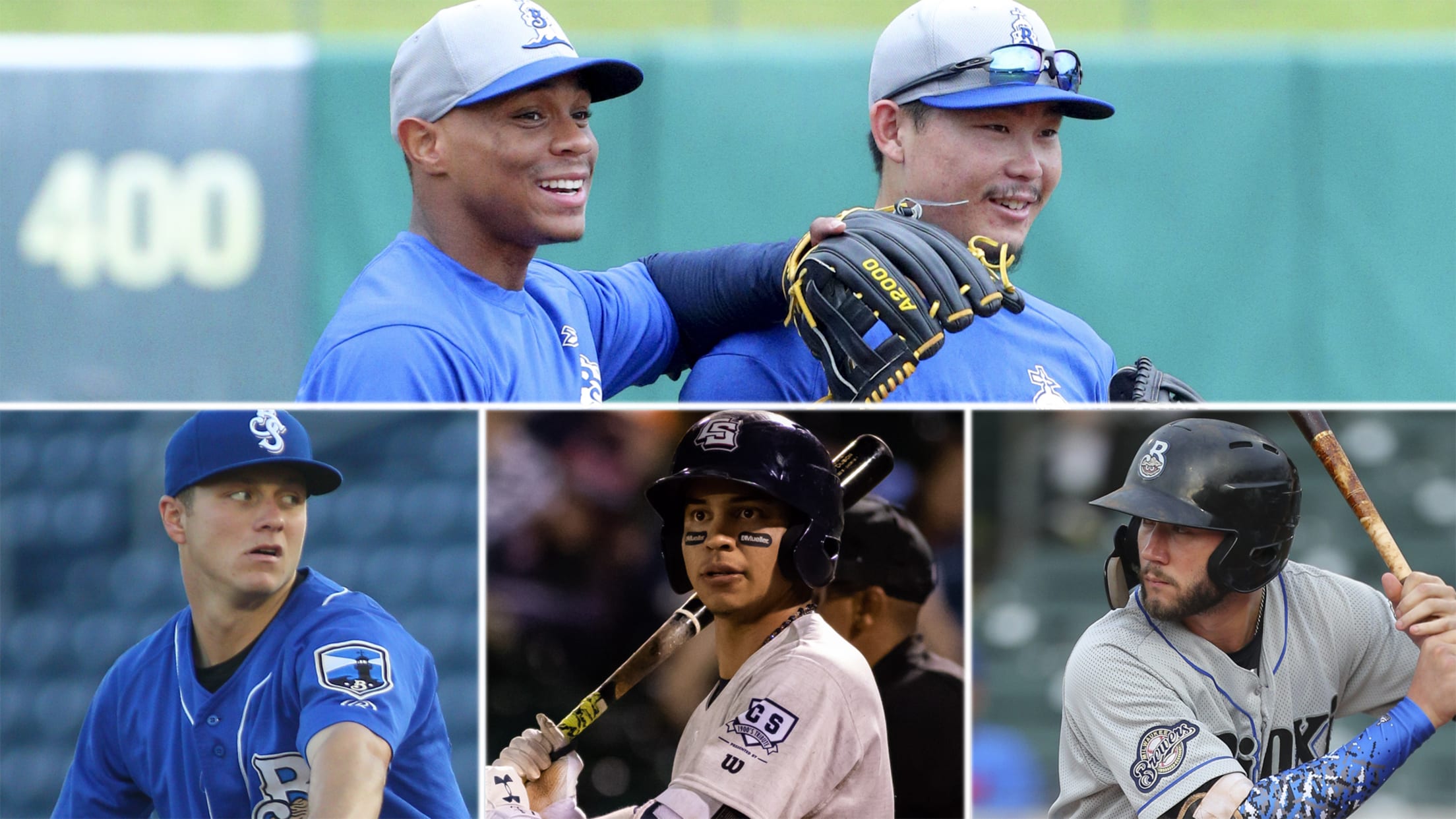 PHOENIX -- As former Brewers general manager Doug Melvin used to say, if you have a uniform, you have a chance. Corey Ray has a uniform, but the likeliest scenario has the 24-year-old outfielder beginning the 2019 regular season at Triple-A San Antonio -- and that doesn't disappoint Ray one
Nelson 'on schedule' at start of spring
Crew plans similar usage for Braun in 2019; Anderson, Davies throw live BP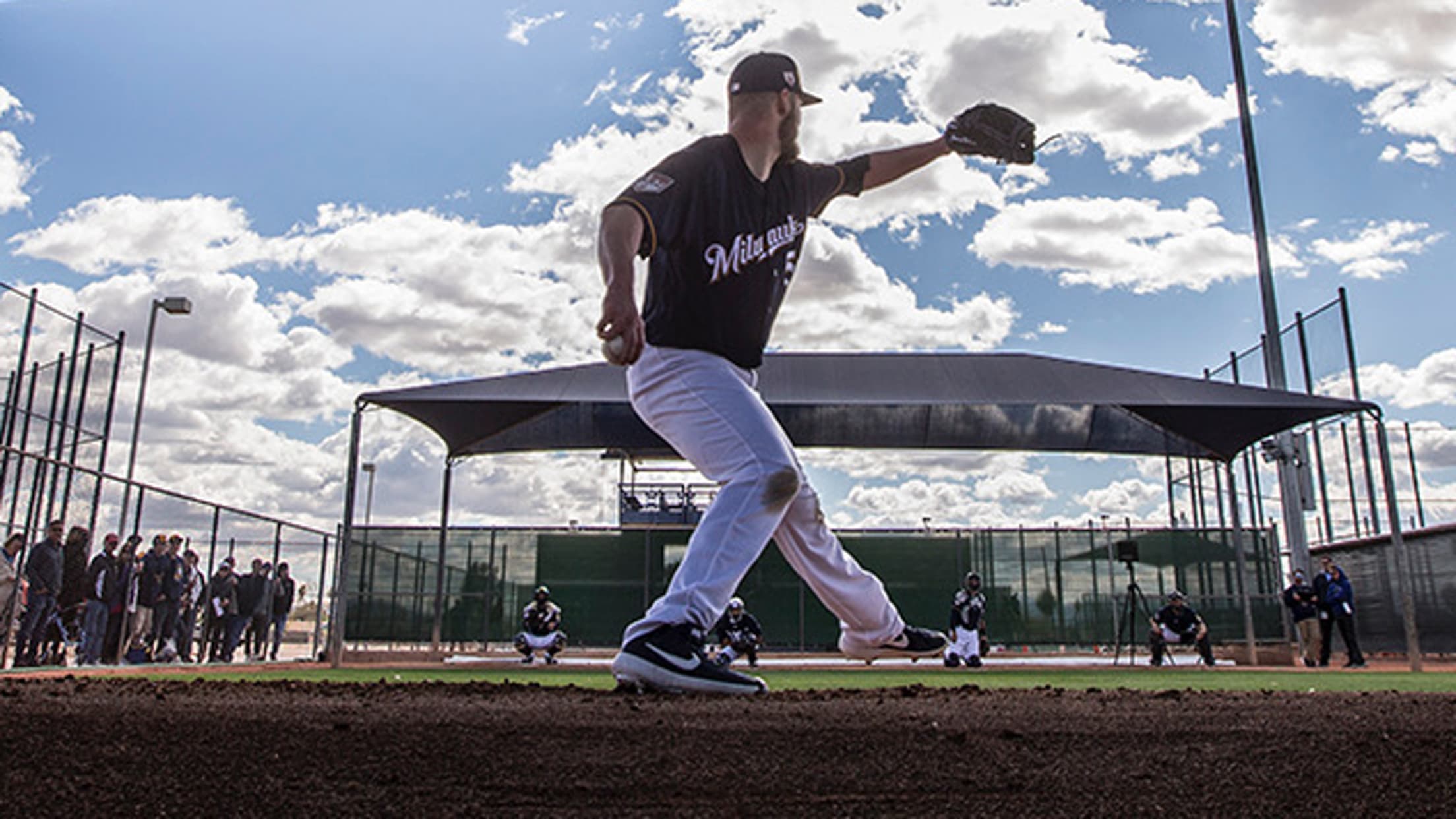 PHOENIX -- Wednesday marked one week since Brewers pitchers and catchers reported to Spring Training, and Jimmy Nelson was one week closer to getting back on the mound in a Major League game. The right-hander, coming off a lost 2018 season, could provide a big boost to a Brewers starting
Moose says he's comfortable at 2B upon return
Left-handed slugger returns to Brewers on one-year contract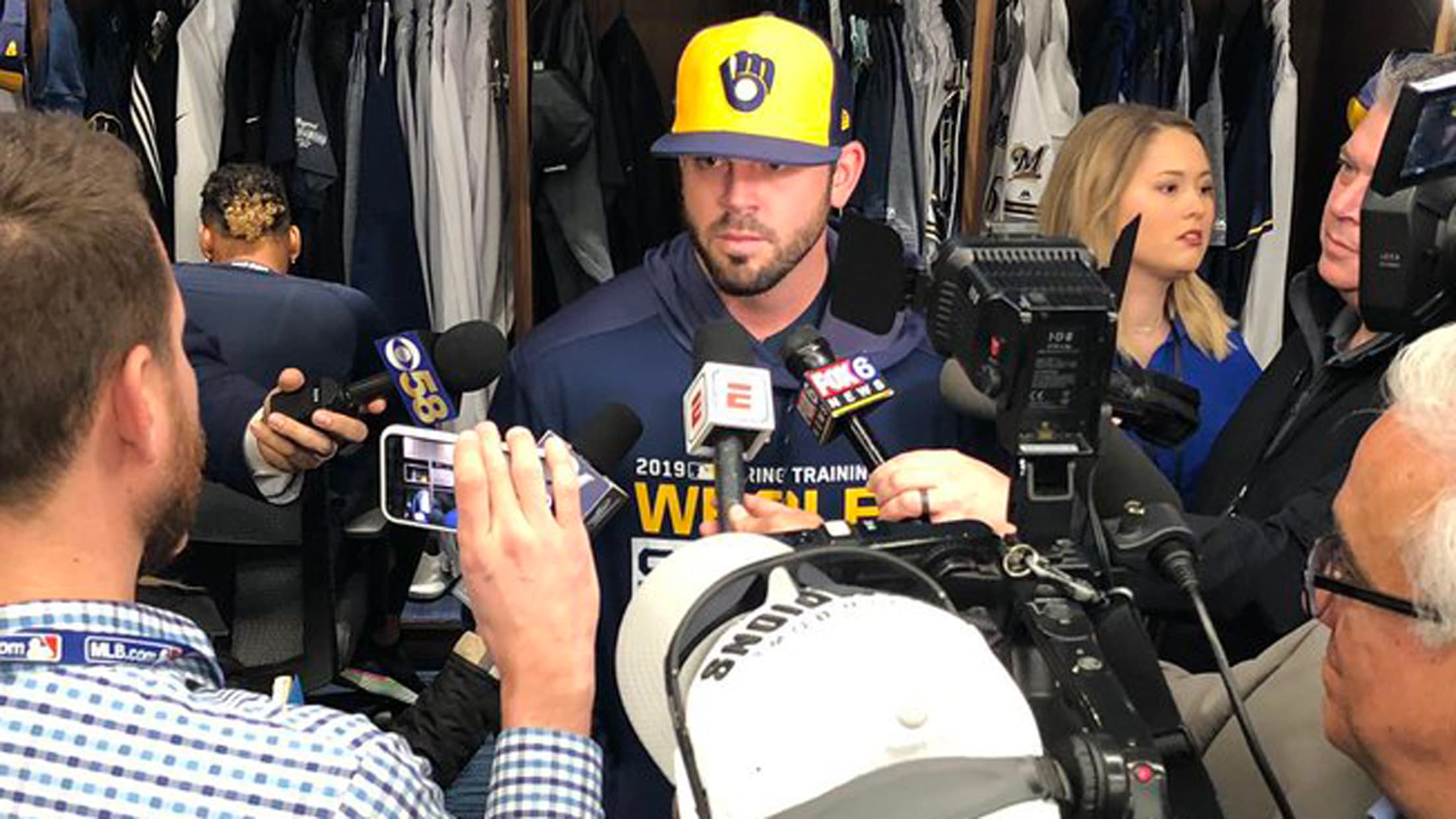 PHOENIX -- For the second straight offseason, free agency did not go according to plan for Mike Moustakas. But there are worse things than signing for $10 million, as he did with Milwaukee on a one-year deal on Tuesday, and Moustakas was happy to join the Brewers in time for
Attanasio on '19 Crew: 'The chips are all in now'
Team opened $65 million spring facility, increased spending on free agents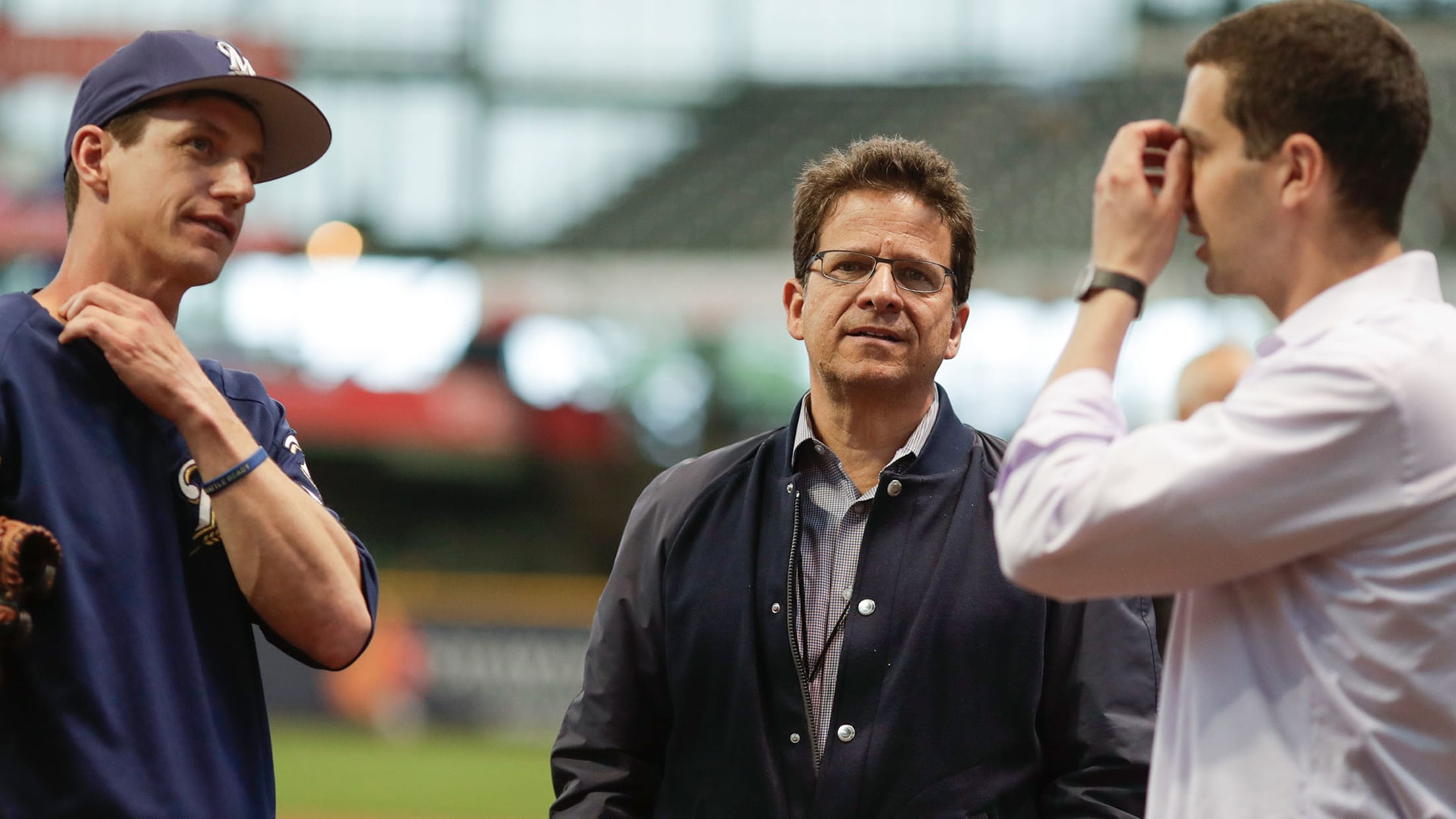 PHOENIX -- Brewers principal owner Mark Attanasio missed last week's ribbon-cutting at American Family Fields of Phoenix because of an illness, so Tuesday afforded his first look at what $65 million and 500,000 man-hours can build in 9 1/2 months.Attanasio liked what he saw. He also likes the team of
Counsell flush with options from left side
Addition of Moustakas, Grandal gives Brewers huge advantage vs. right-handers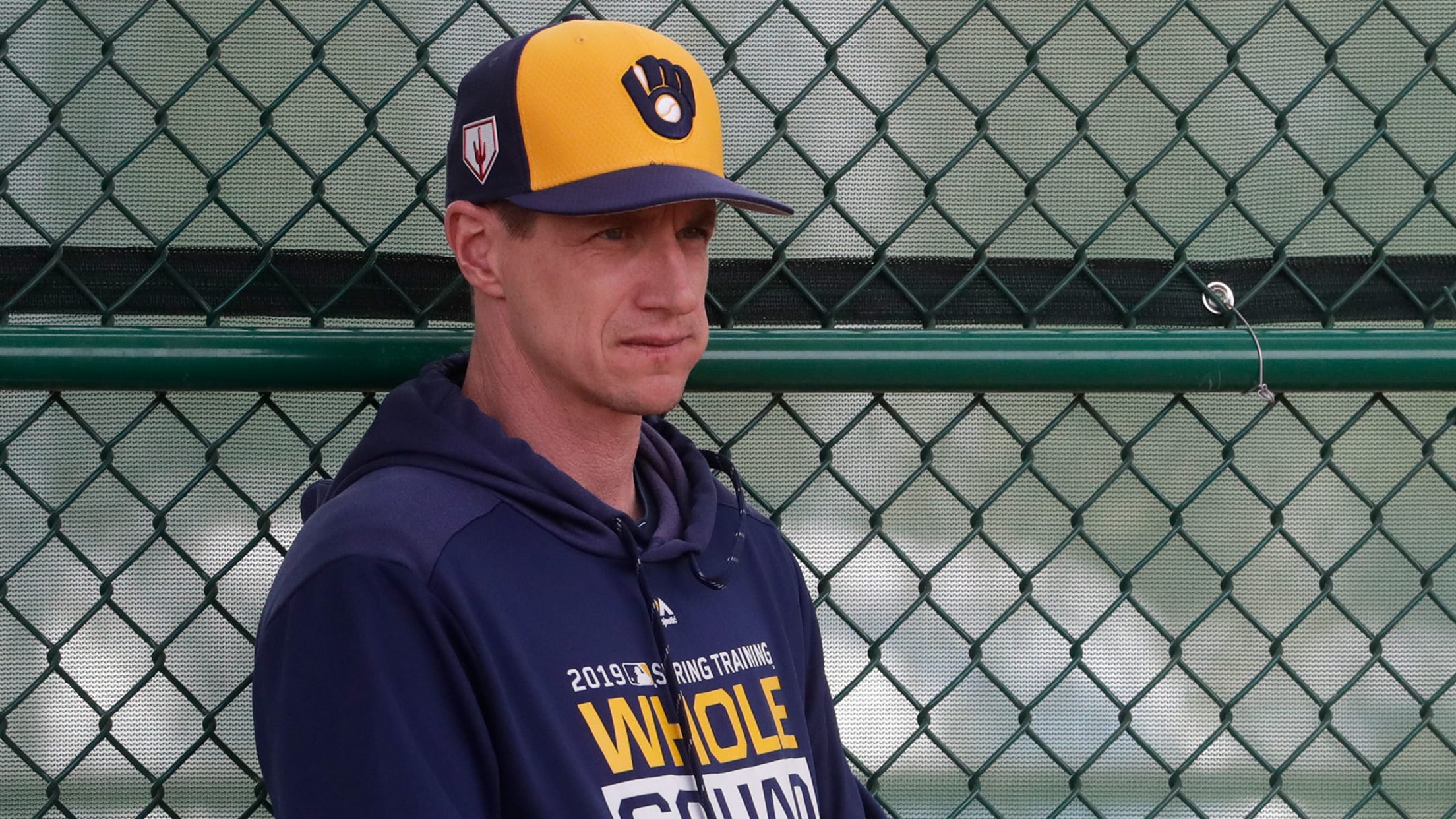 PHOENIX -- Manager Craig Counsell referred to it as a "circular" lineup. Others would use the word "length." However one terms it, the Brewers believe the return of Mike Moustakas and the addition of Yasmani Grandal will make the lineup better than it was a year ago."I think it's about
Here are the Brewers' 2019 Top 30 Prospects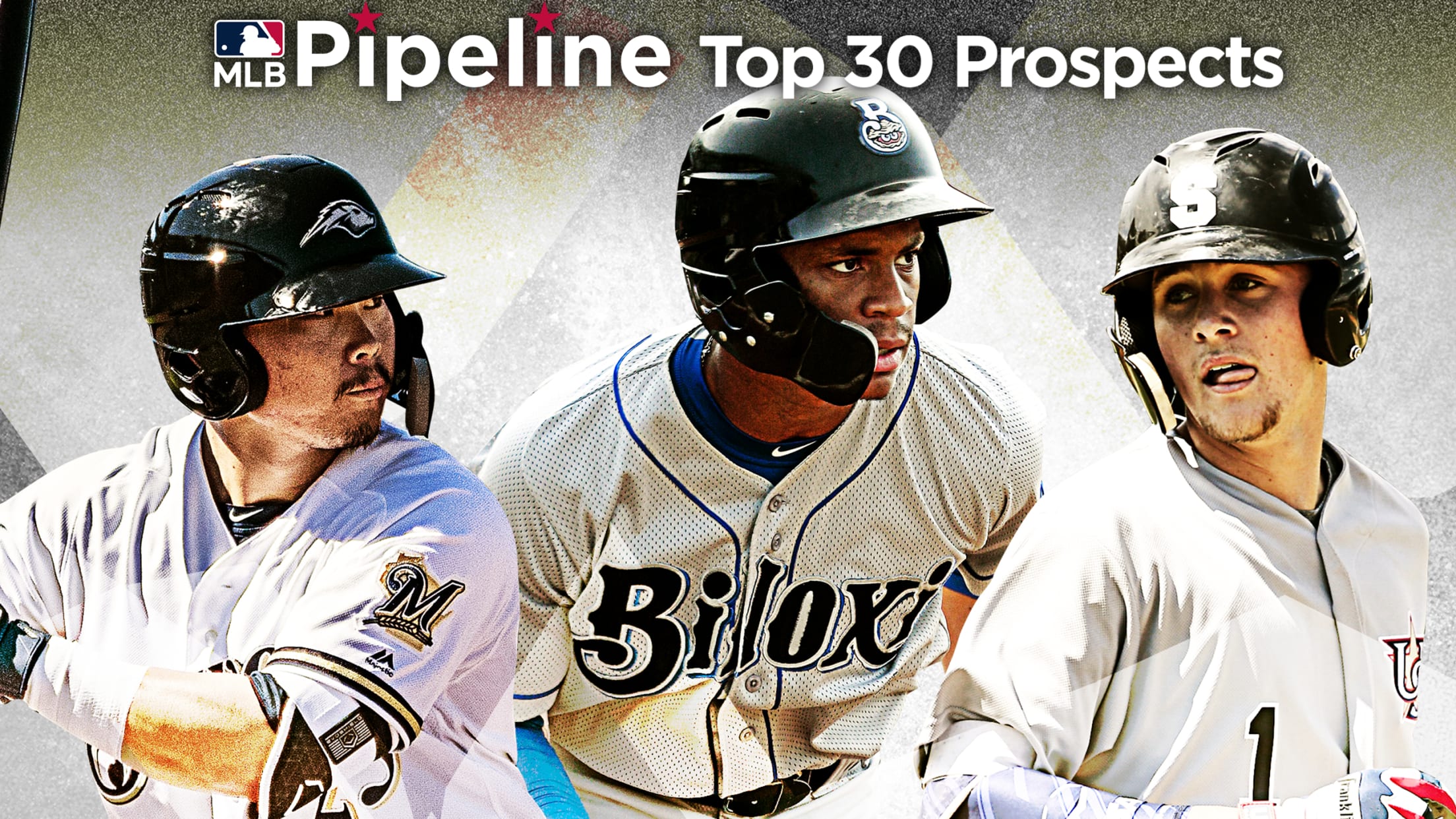 The Brewers fell one win shy of their first World Series appearance since 1982 last season, ultimately losing to the Dodgers in Game 7 of the National League Championship Series. NL MVP Award winner Christian Yelich and center fielder Lorenzo Cain led Milwaukee's resurgence in their first year with the
Moustakas may be Brewers' starting 2B
30-year-old 'on board' with plan that would keep Shaw at 3B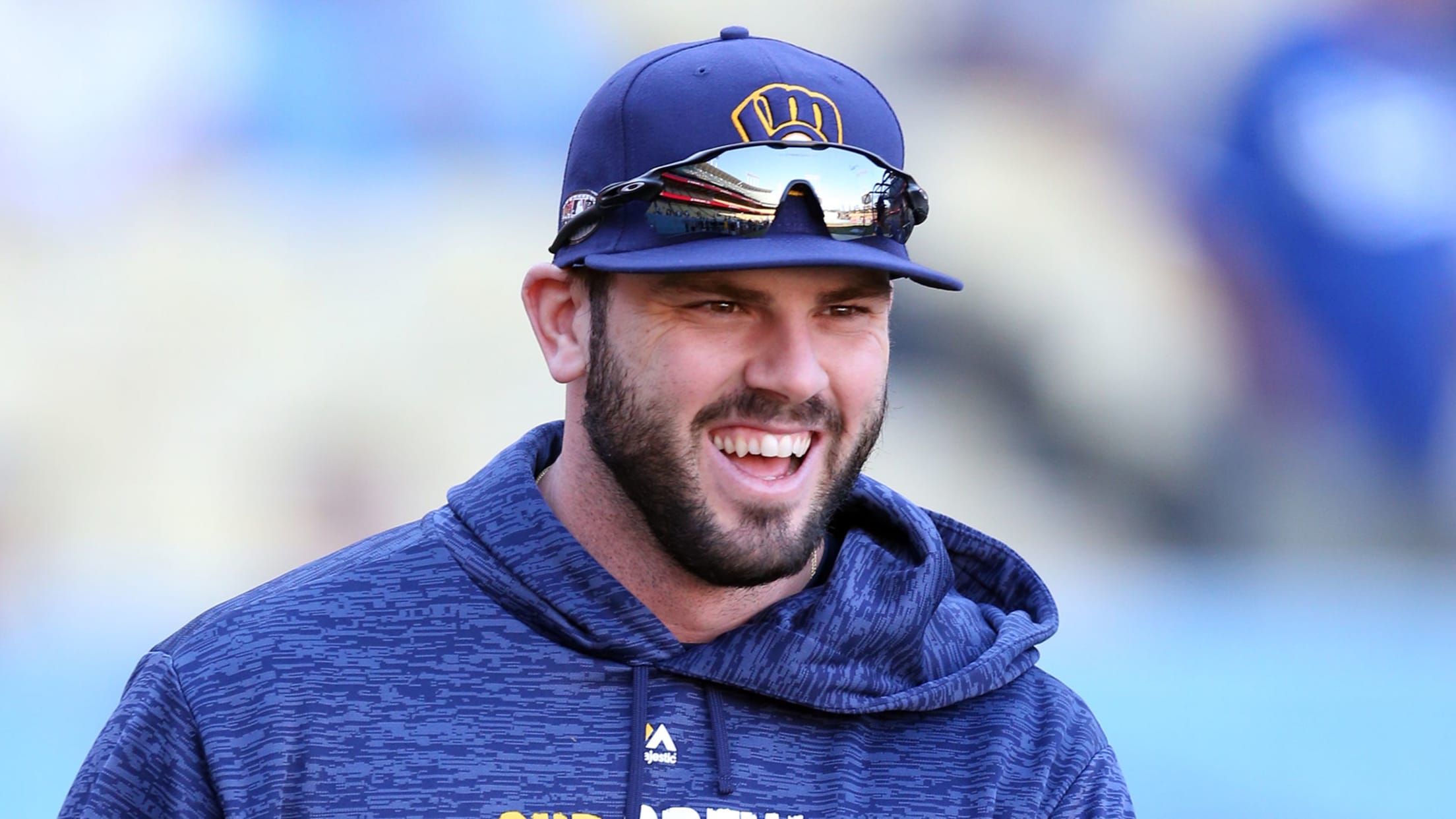 PHOENIX -- It was assumed all offseason that if the Brewers re-signed Mike Moustakas, he would man third base and Travis Shaw would shift back to second. Turns out the team had the opposite alignment in mind.Moustakas signed a one-year deal on Tuesday and will embark on a six-week tryout
Moustakas agrees to return to Brewers
Infielder will make $10 million in 2019 with mutual option for '20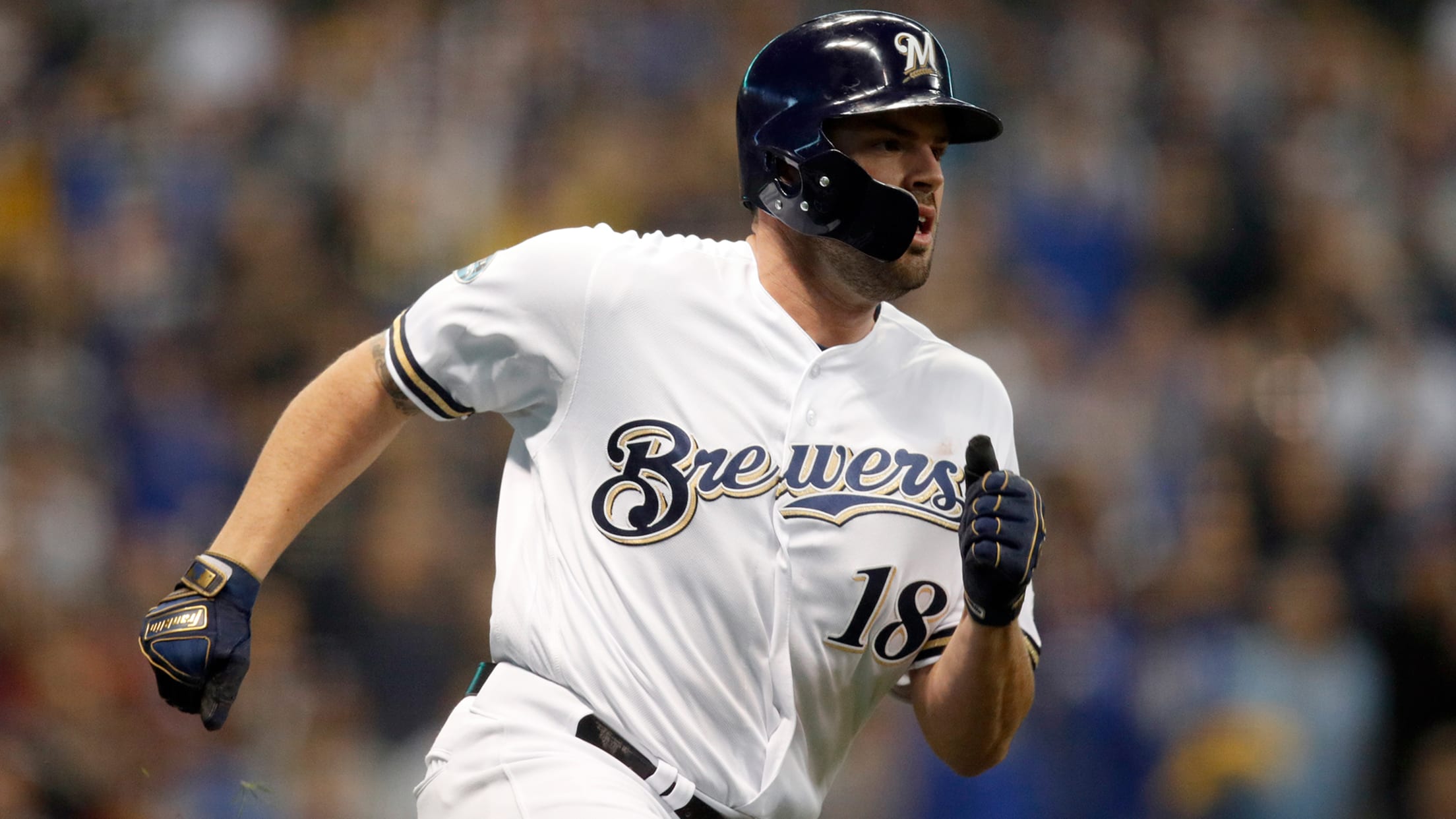 PHOENIX -- It was just a day earlier when Brewers third baseman Travis Shaw said he would welcome Mike Moustakas back to the Brewers with open arms, even though it could cost Shaw his primary position.Shaw got his wish on Sunday when Moustakas agreed to a one-year, $10 million contract
Q&A: Crew's pitching coach Hook talks new role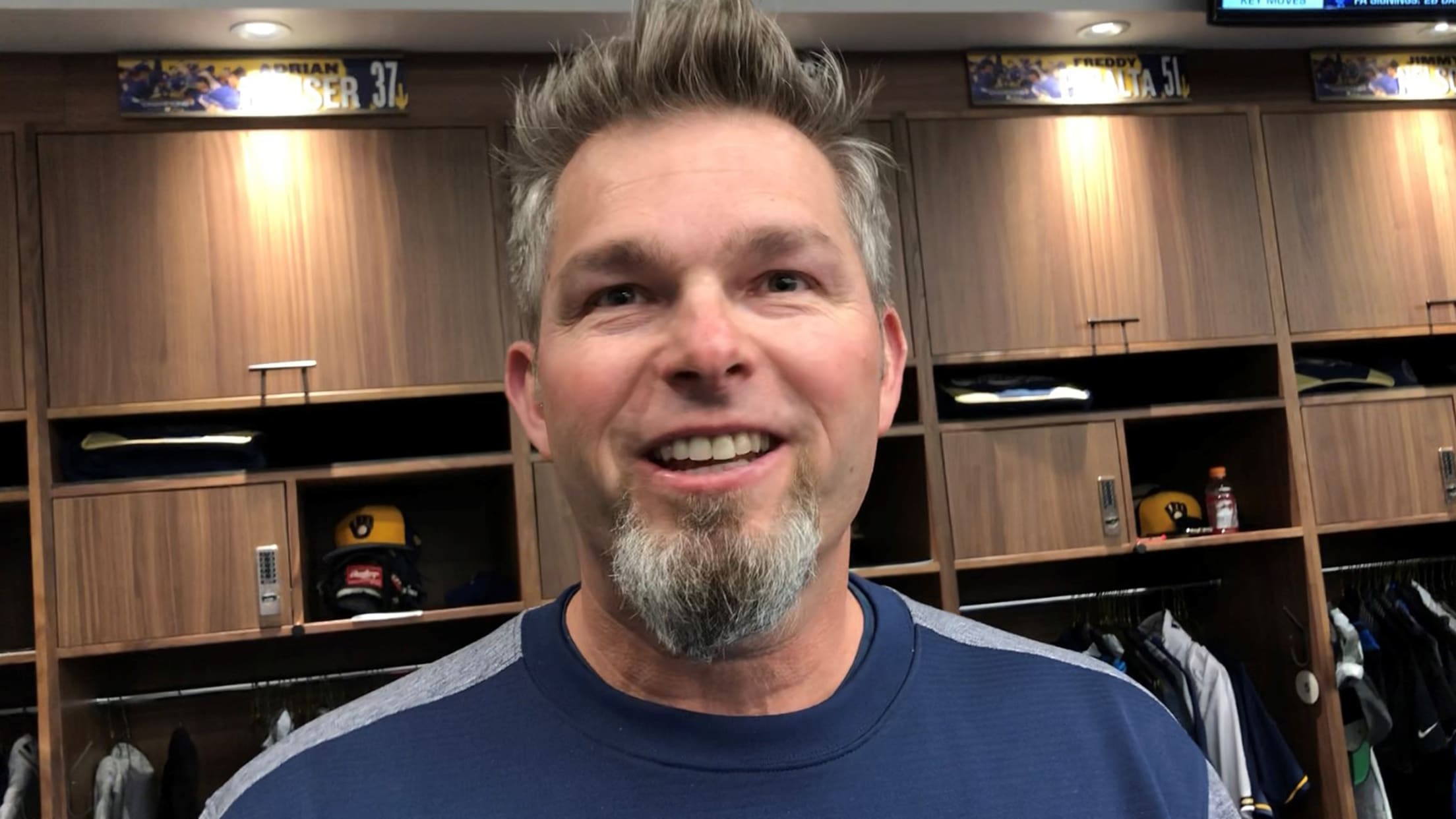 PHOENIX -- Patience paid off for new Brewers pitching coach Chris Hook, who earned a promotion to the Major League staff after 11 years coaching in the Minors.Hook, 50, pitched in the Major Leagues for Dusty Baker's Giants in the mid-1990s before finding his calling in coaching, first as a
Reasons for optimism for each MLB club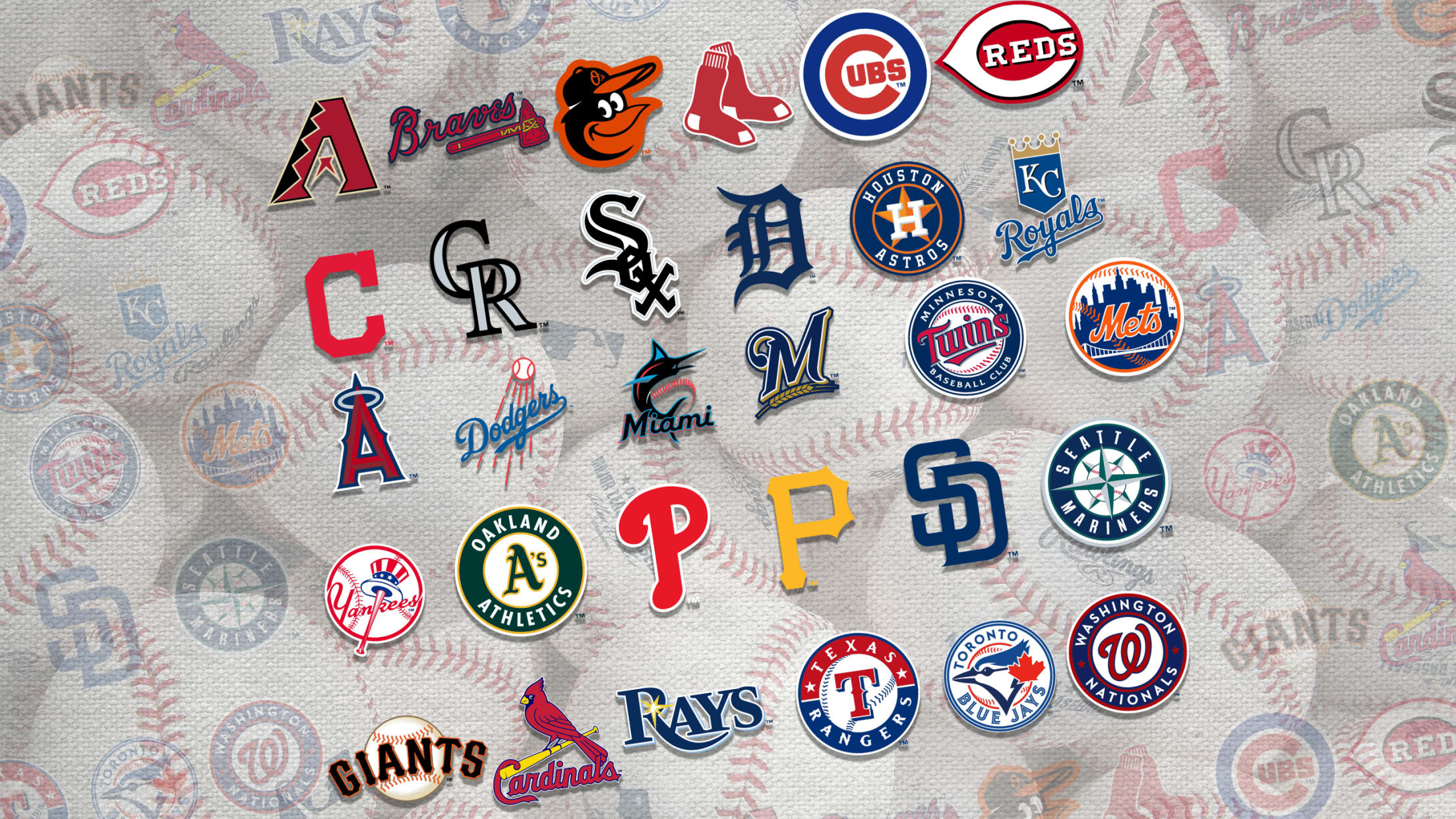 On this opening week of Spring Training, all 30 Major League teams have one thing in common: optimism. You've read a lot about teams being all-in for 2019 and also about some teams rebuilding. Here's what's also true: When players and coaches get to work in Florida and Arizona, optimism
Perez feels great after offseason wrist surgery
Counsell advises prospects to use 'eyes and ears' during big league camp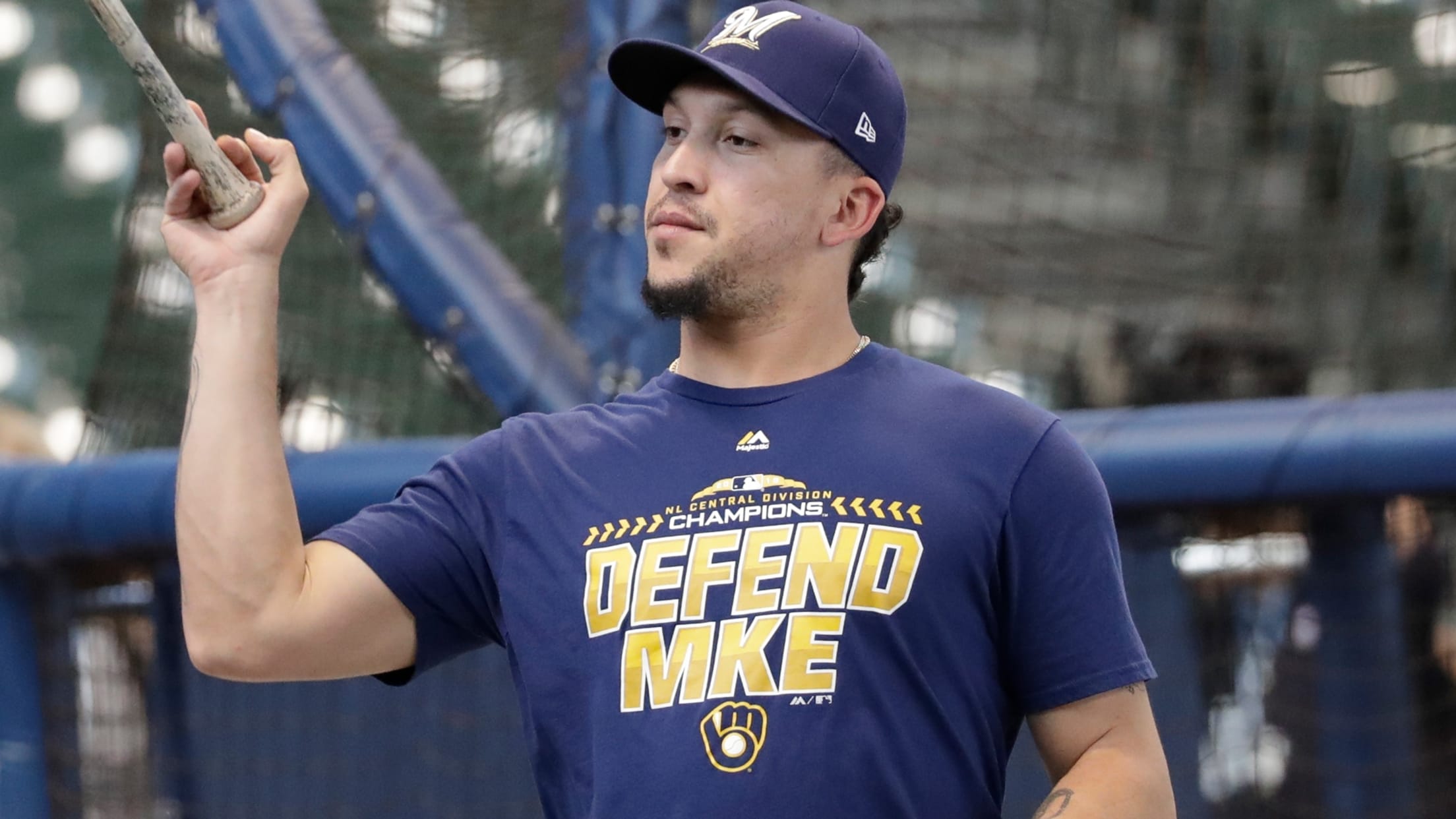 PHOENIX -- Barring an acquisition before Opening Day, the Brewers are counting on Hernán Pérez to help cover second base this season. Perez is hoping that better health helps boost his offensive production.The super utilityman revealed late last month on Instagram that he'd undergone surgery after last season to remove
MVP reports: Yelich welcomes new season
After historic year, hectic winter, Crew star looking forward, not back
PHOENIX -- It was back to baseball on Friday for the reigning National League MVP, and yeah, Christian Yelich knows you're wondering whether he can put up those big numbers again."No matter how high the expectations are from the outside, from media, from fans, wherever, you hold yourself to a
Crew plucks righty Jackson from Japan as NRI
Braun to stay in outfield for season; Houser's role to be determined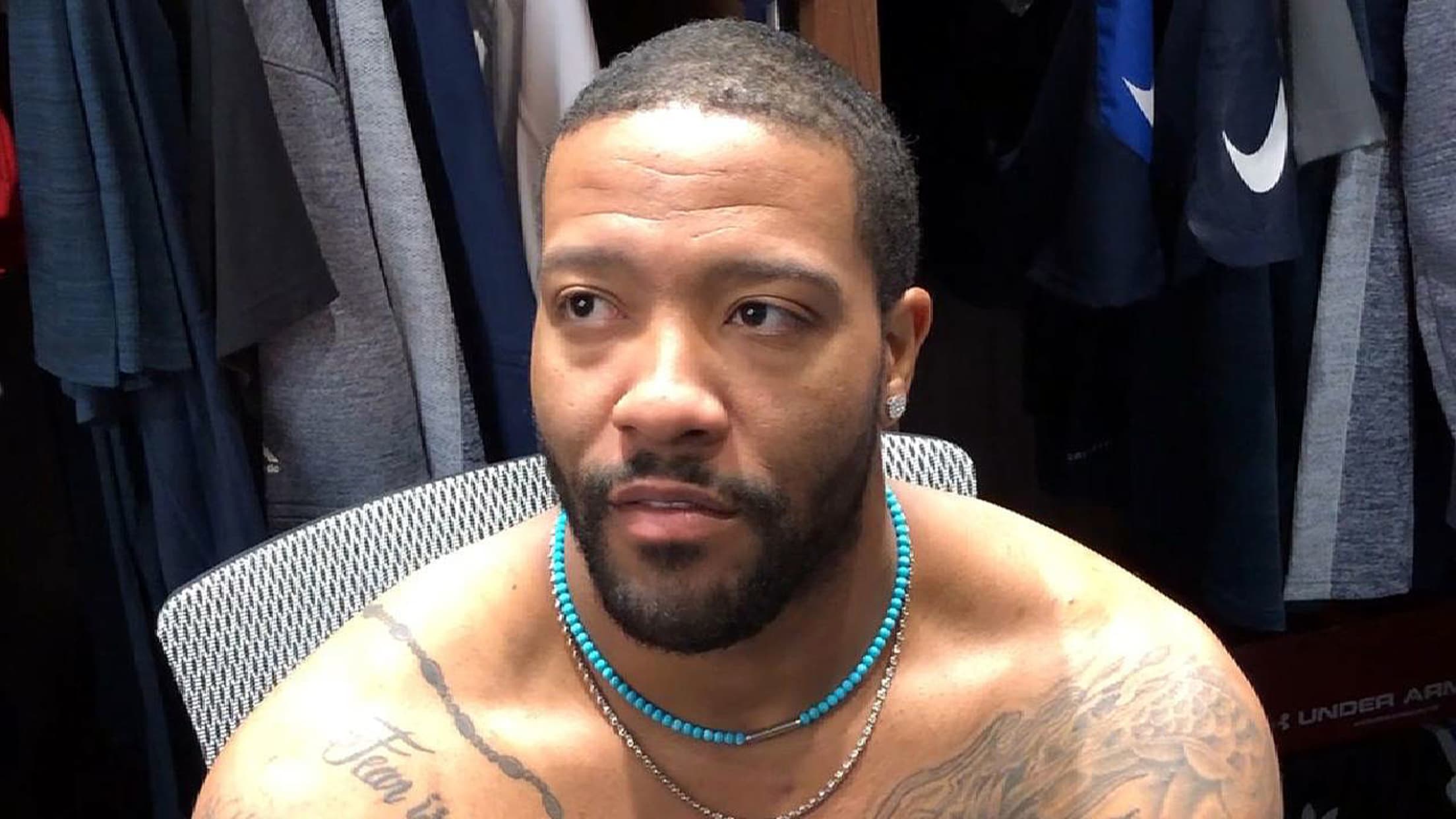 PHOENIX -- The Brewers on Friday added a reliever who has not pitched in the big leagues since 2015 to camp. But that doesn't mean he has not pitched some big games.It was a Minor League deal with an invitation to big league camp for 31-year-old right-hander Jay Jackson, a
How will Hader, Crew's bullpen follow stellar '18?
Hard-throwing lefty, Jeffress and Knebel lead Milwaukee relief corps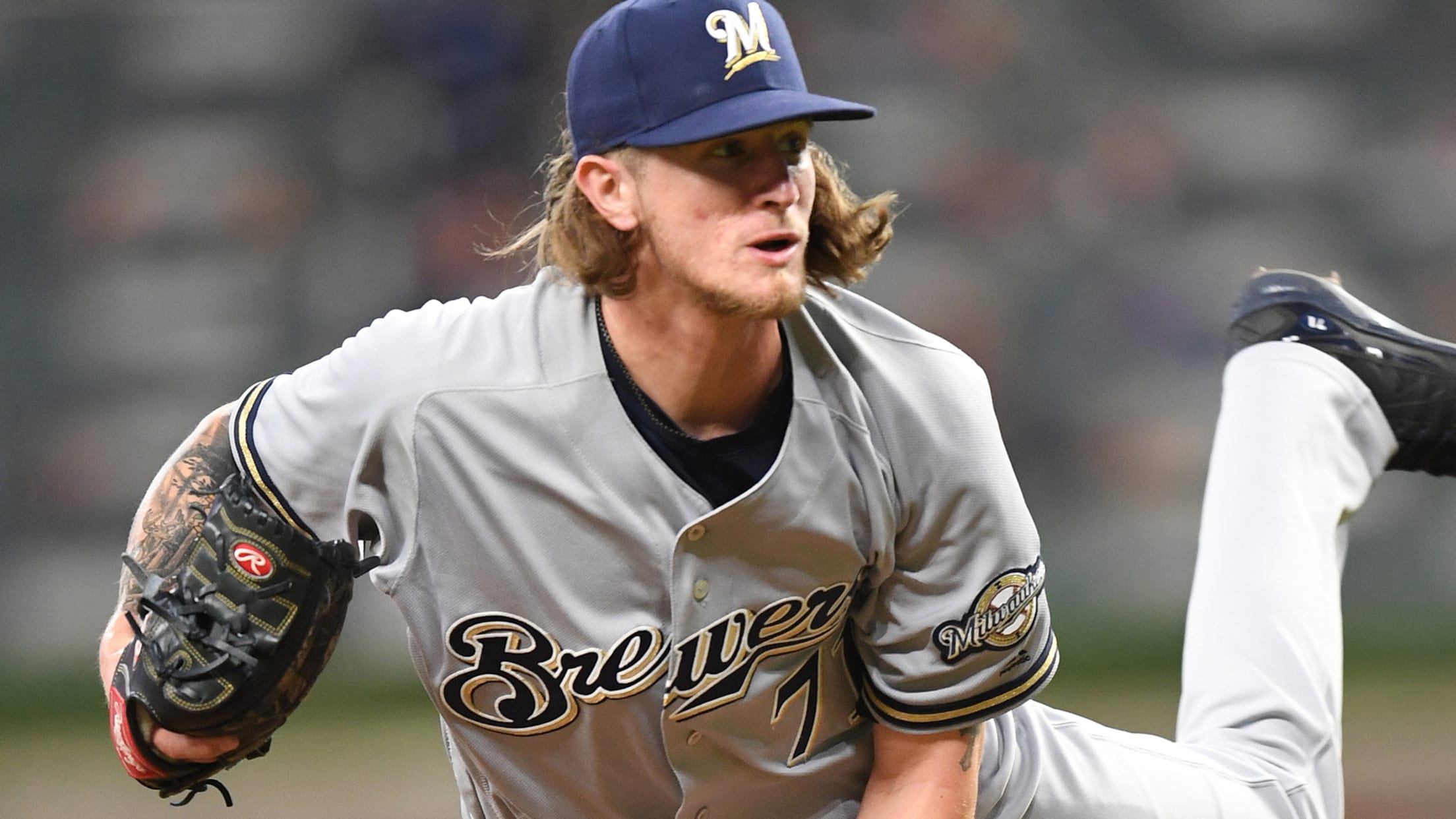 This is the latest in a series of stories examining the Brewers' positional units as Spring Training commences. We've already covered the rotation and catcher. Today: the bullpen.PHOENIX -- Since the end of last season, Josh Hader proposed to girlfriend Maria Macias, moved into a new house and got a
Tomlin excited to join 'forward-thinking' Crew
Pina currently ahead of Kratz on depth chart; Counsell praises renovated complex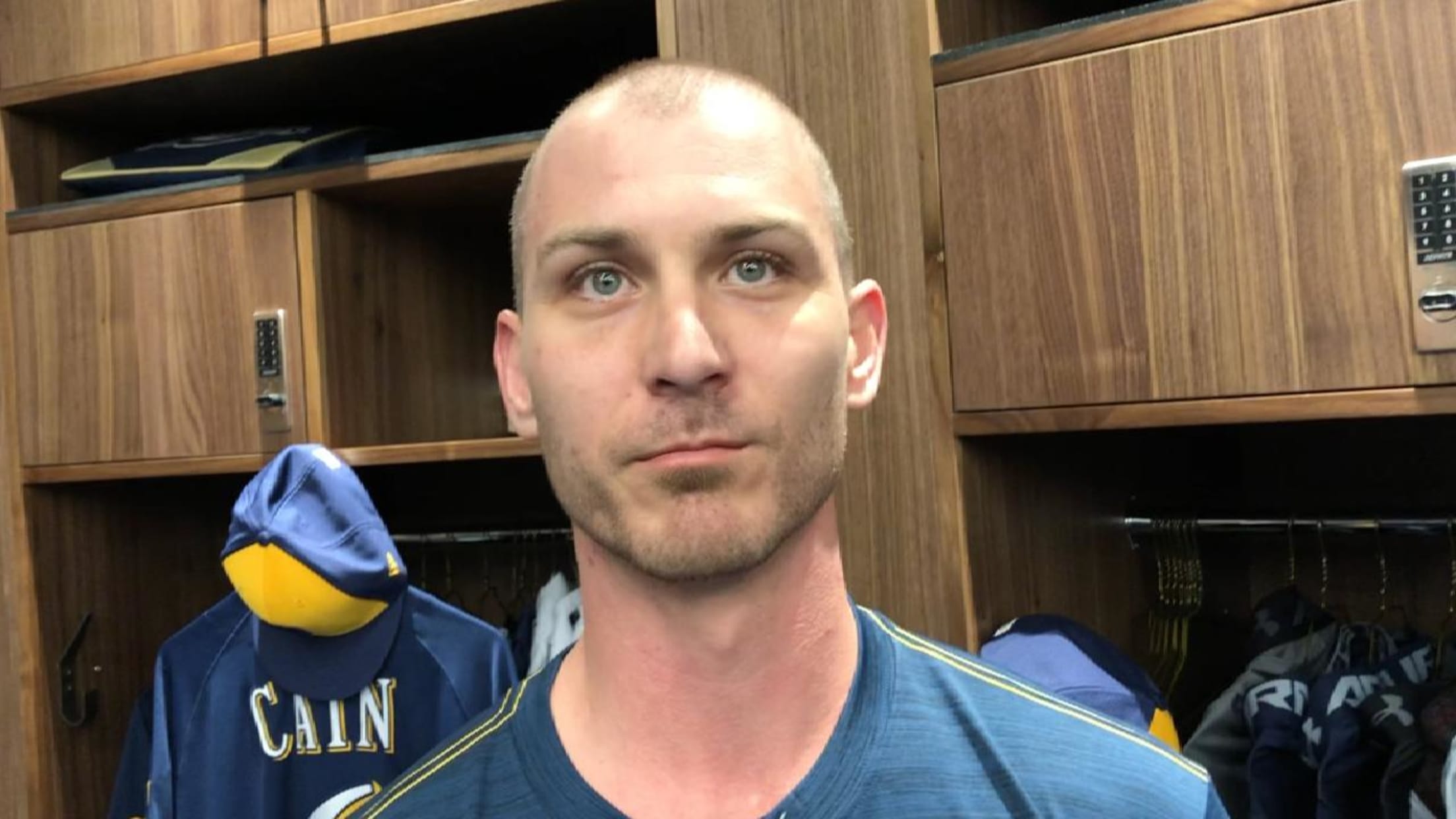 PHOENIX -- When it became clear the Major League contract he'd been seeking wasn't out there, Josh Tomlin started searching for the right fit. He sought a team that offered opportunity for a non-roster invitee, but also offered a chance to win. He asked around about clubs that were into