Frelick dealing with hamstring injury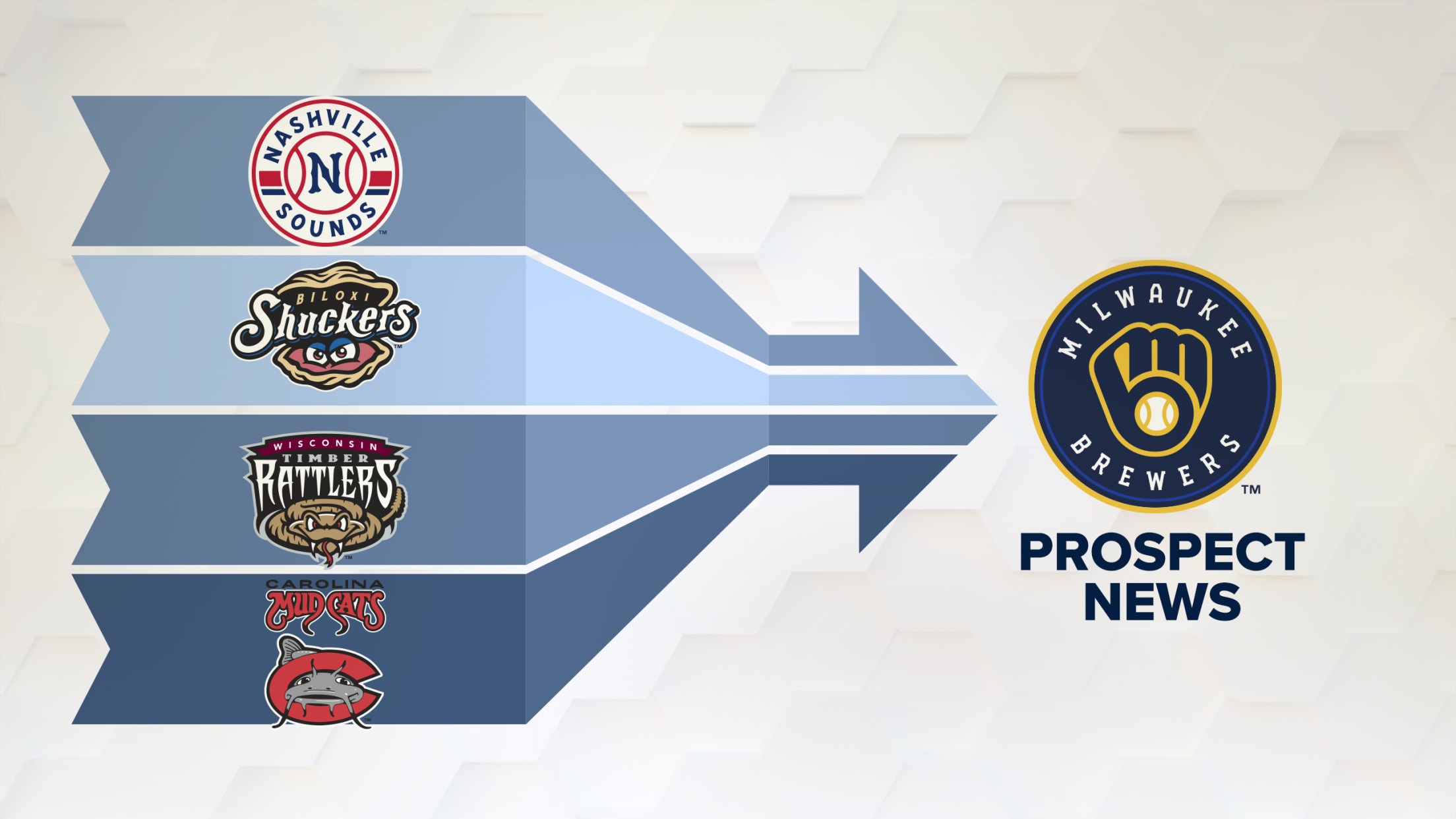 Welcome to the Brewers prospect update, where you'll find news, promotions and standout performances, all year long.
Small, Ashby flex Brewers' rotation depth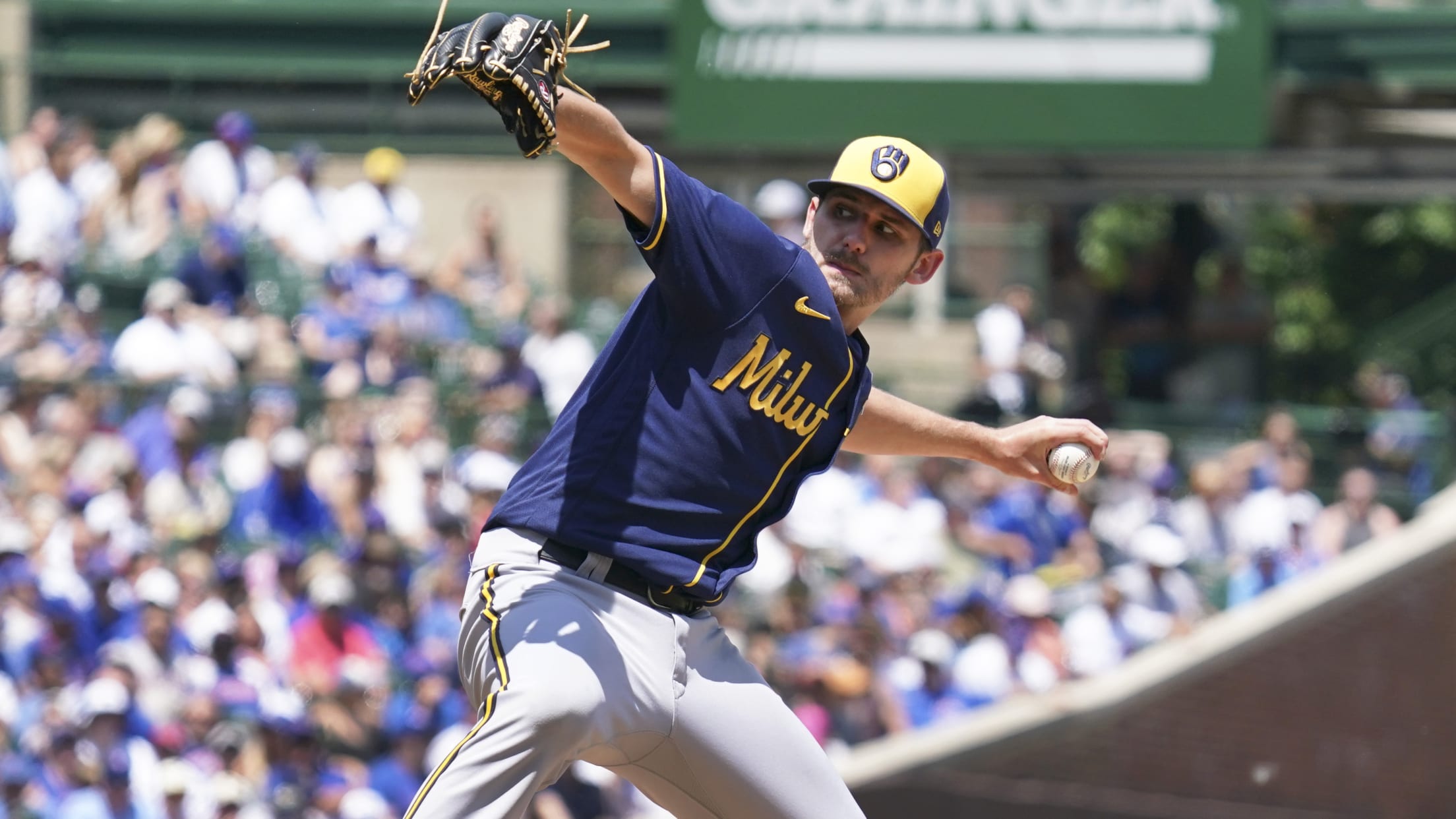 CHICAGO -- At the dawn of the Brewers' long day at Wrigley Field, Keston Hiura was asked whether he had any stories about Ethan Small, Milwaukee's top pitching prospect per MLB Pipeline. Small made his Major League debut in Game 1 of a Memorial Day doubleheader and showed in one
'It just clicked': Turang finds rhythm during 5-hit night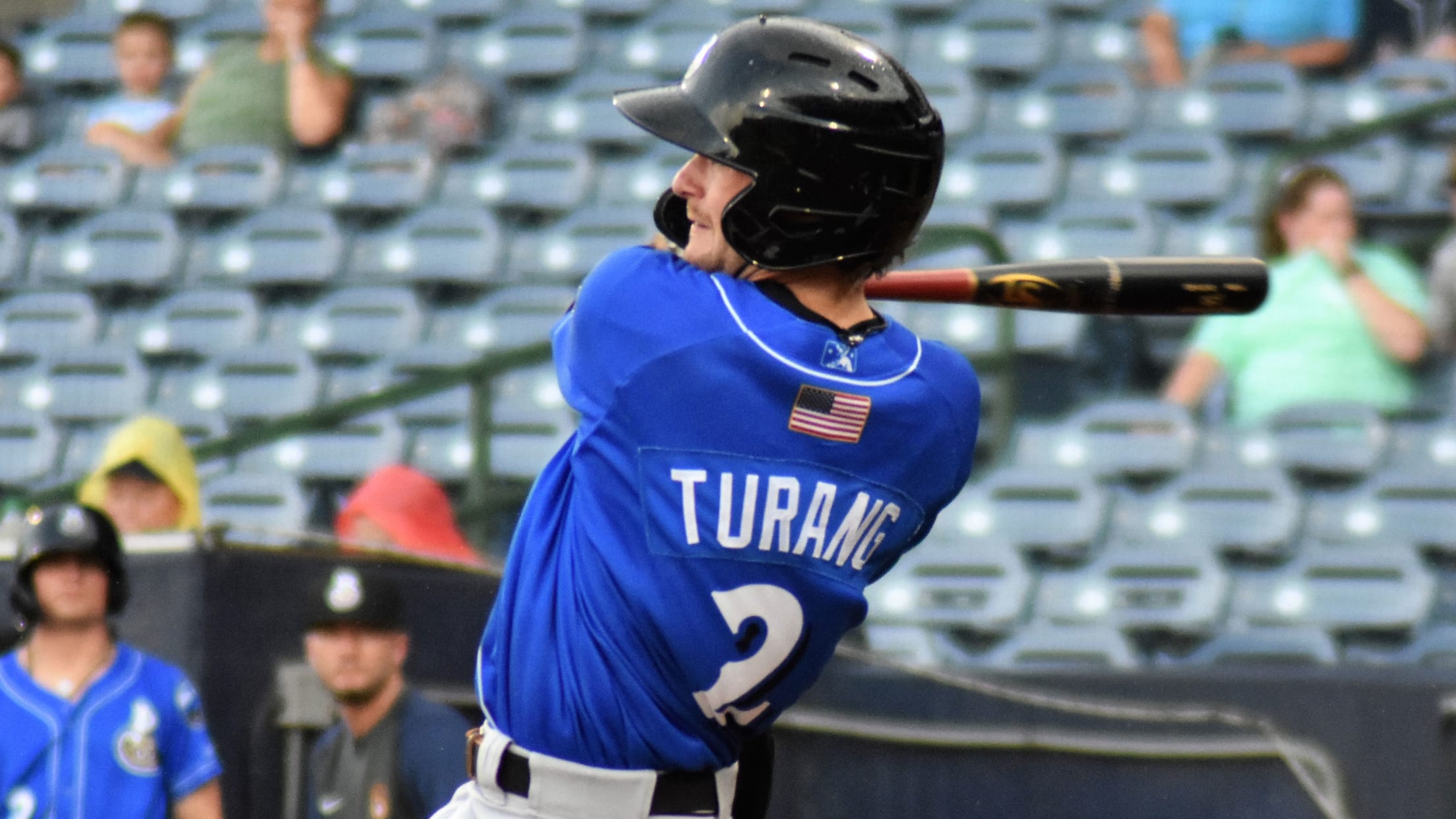 Brice Turang struggled in Cactus League play this spring with the Brewers, hitting .231 (3-for-13, with a pair of walks). The organization's No. 4 prospect according to MLB Pipeline, then got off to a slow start at the plate with Triple-A Nashville, entering play Friday slashing .220/.291/.300 over his first
Here's where Brewers Top 30 prospects are starting '22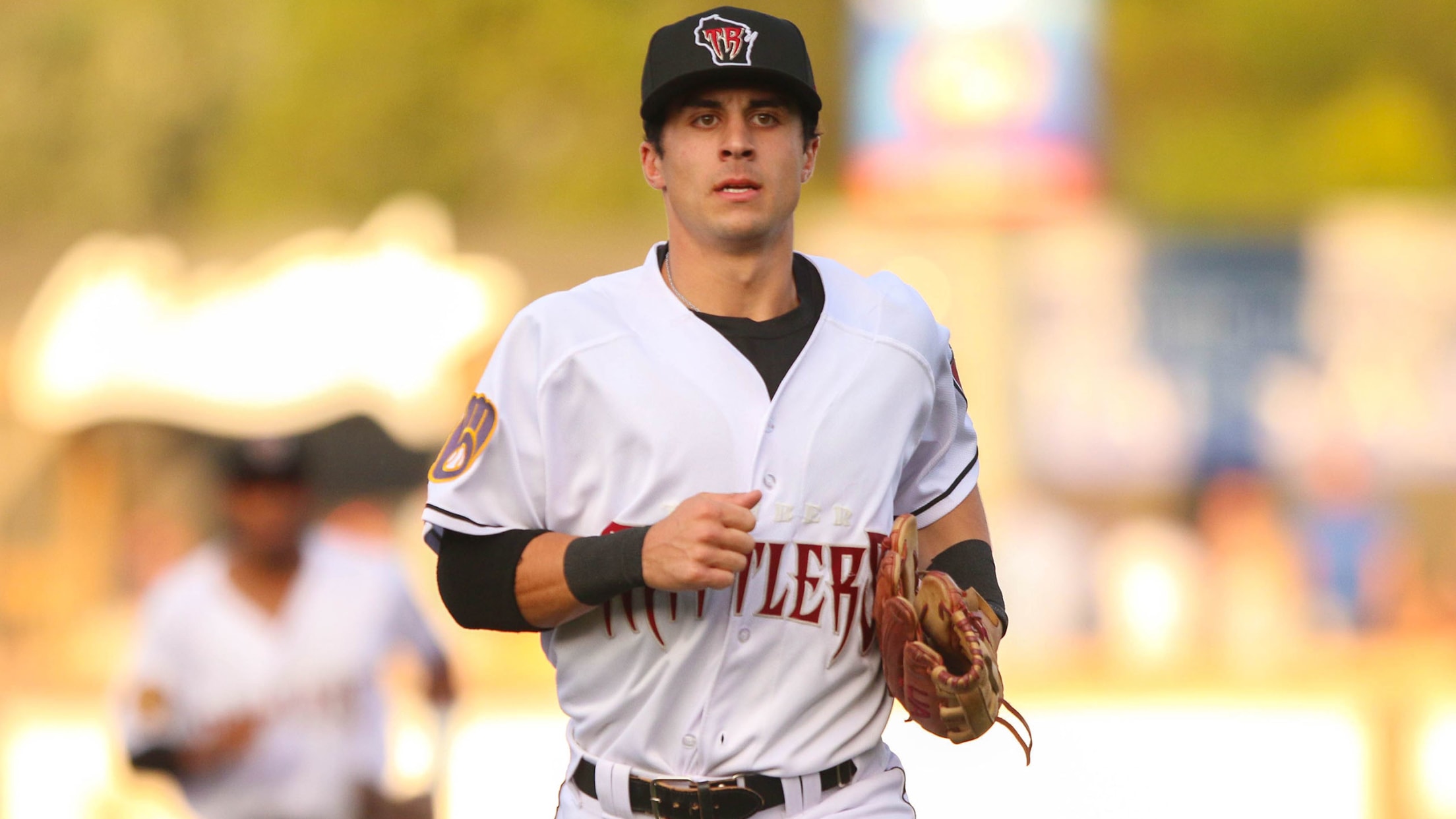 With the Minor League season about to get started, here's a look at where the Brewers' Top 30 prospects are projected to start the season:
Q&A: Tyler Black on hockey, defensive versatility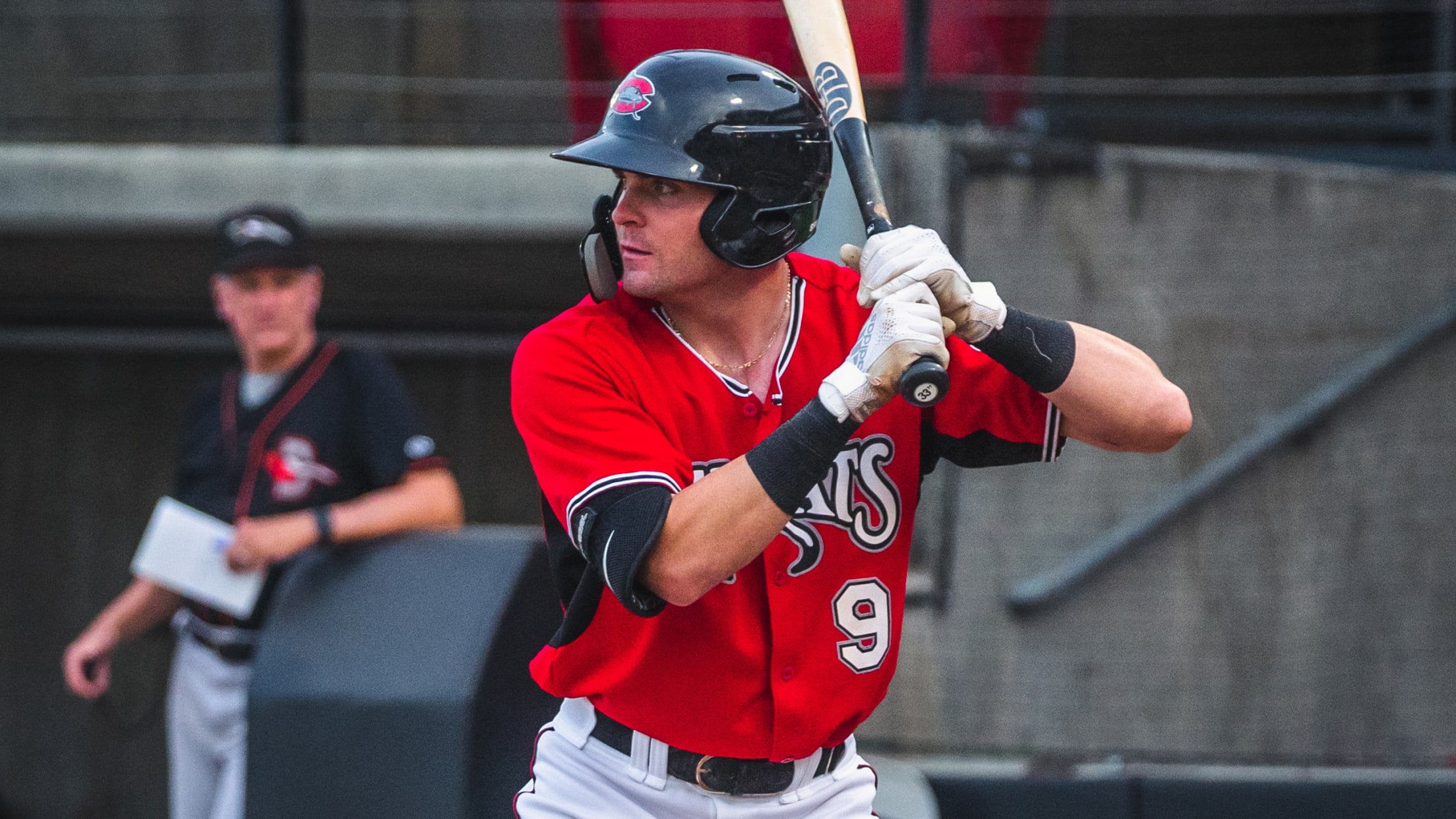 The Tyler Black Brewers fans last saw hit just .222 over 23 games at Low-A Carolina. Expect a very different Tyler Black this time around. The Wright State product was selected in the second round of the 2021 Draft after posting a .383/.496/.683 line as a junior, exhibiting why he
Brewers camp loaded with outfield prospects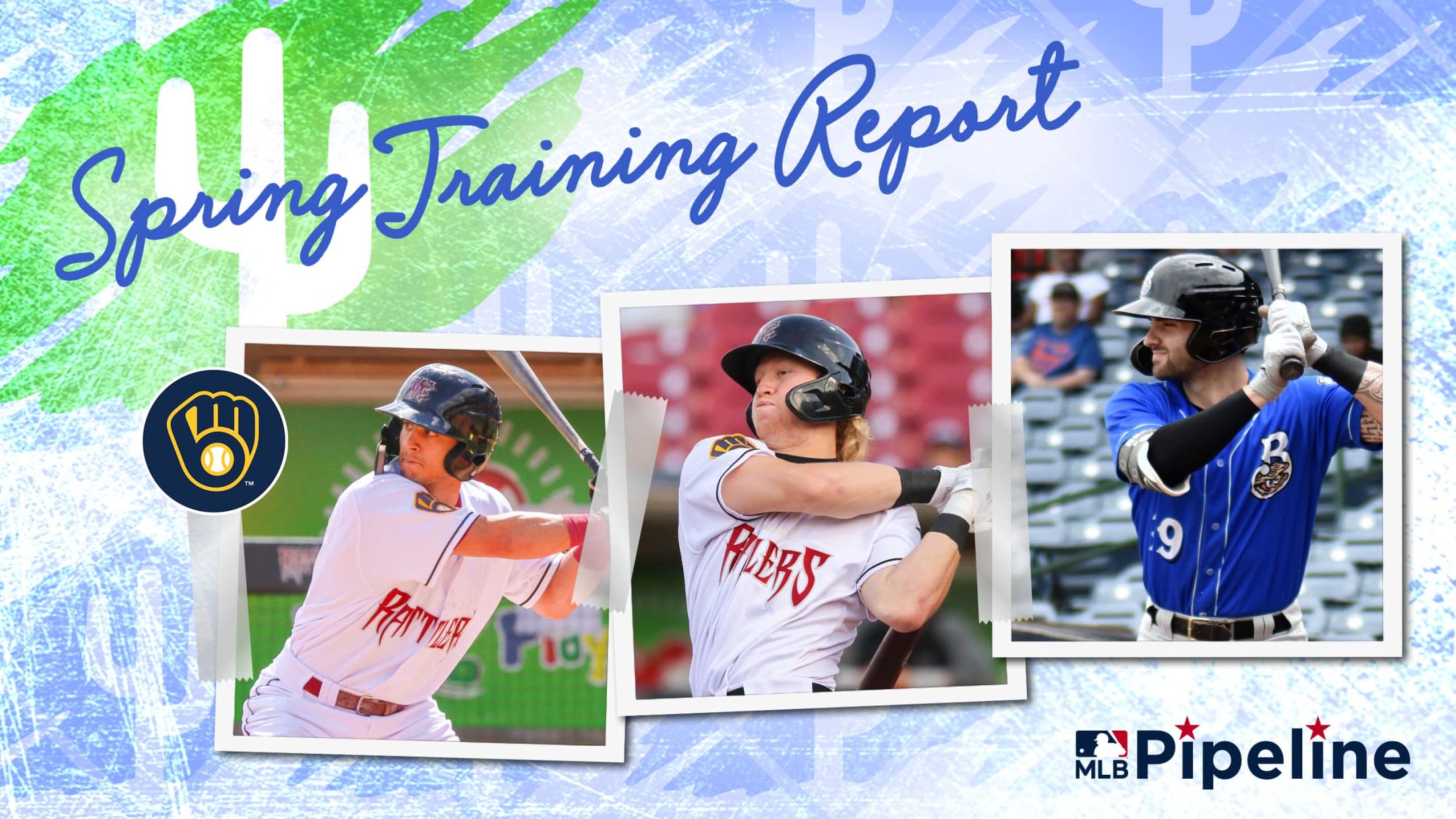 PHOENIX -- When asked about his outfield logjam, Brewers vice president of Minor League operations Tom Flanagan thinks back to a completely different position -- first base, specifically in 2002. Milwaukee had just named first baseman Brad Nelson its Minor League Player of the Year after he'd hit 20 homers
Here are the Brewers' 2022 Top 30 Prospects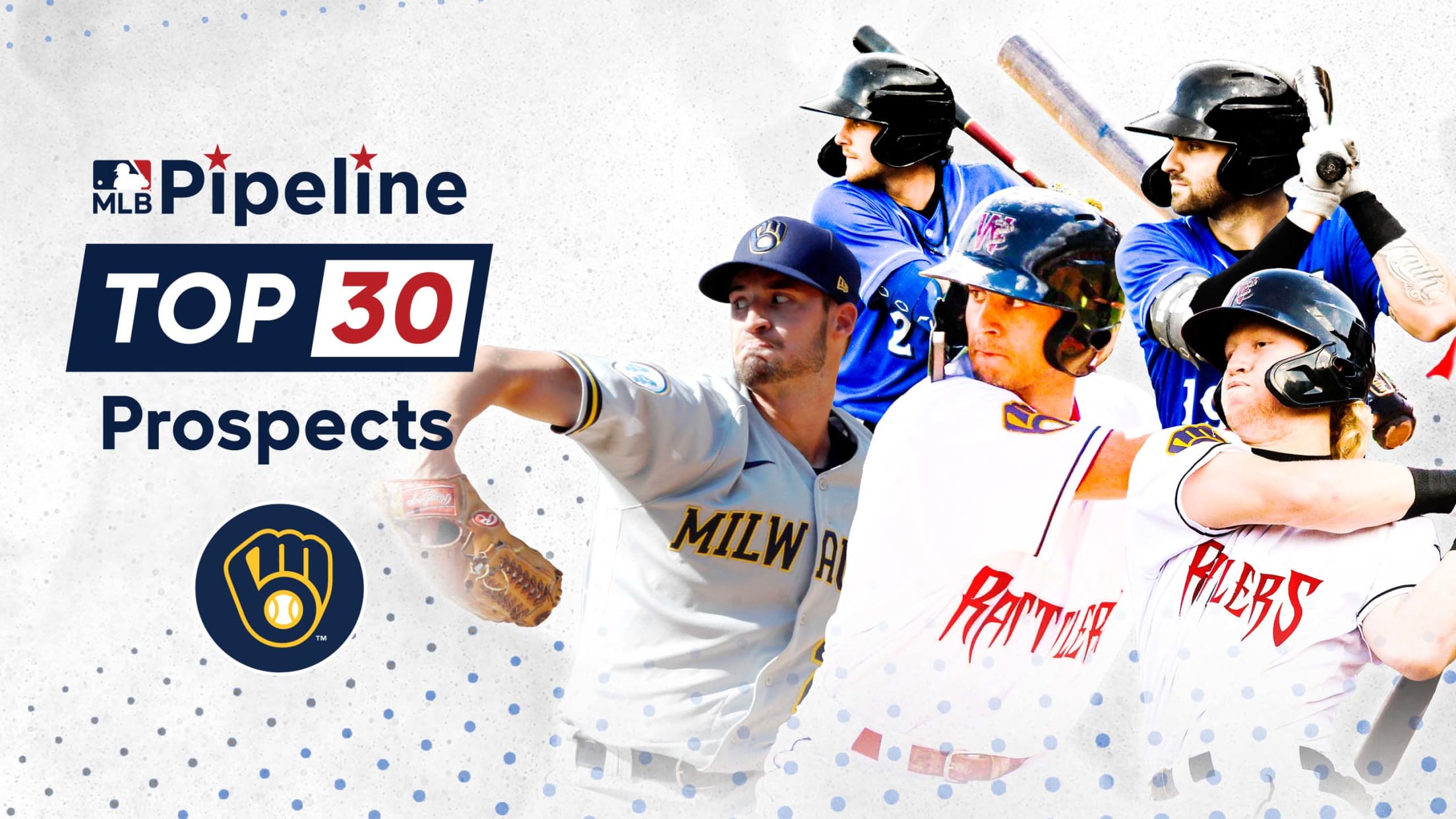 Something's brewing in the Milwaukee system, specifically in the outfield. Five of the Brewers' Top 30 prospects in MLB Pipeline's newly released ranking call the grass home, led by the top two names on the list in Sal Frelick and Joey Wiemer -- Milwaukee's only two Top 100 representatives to
Athletic excellence a family business for this Brewers prospect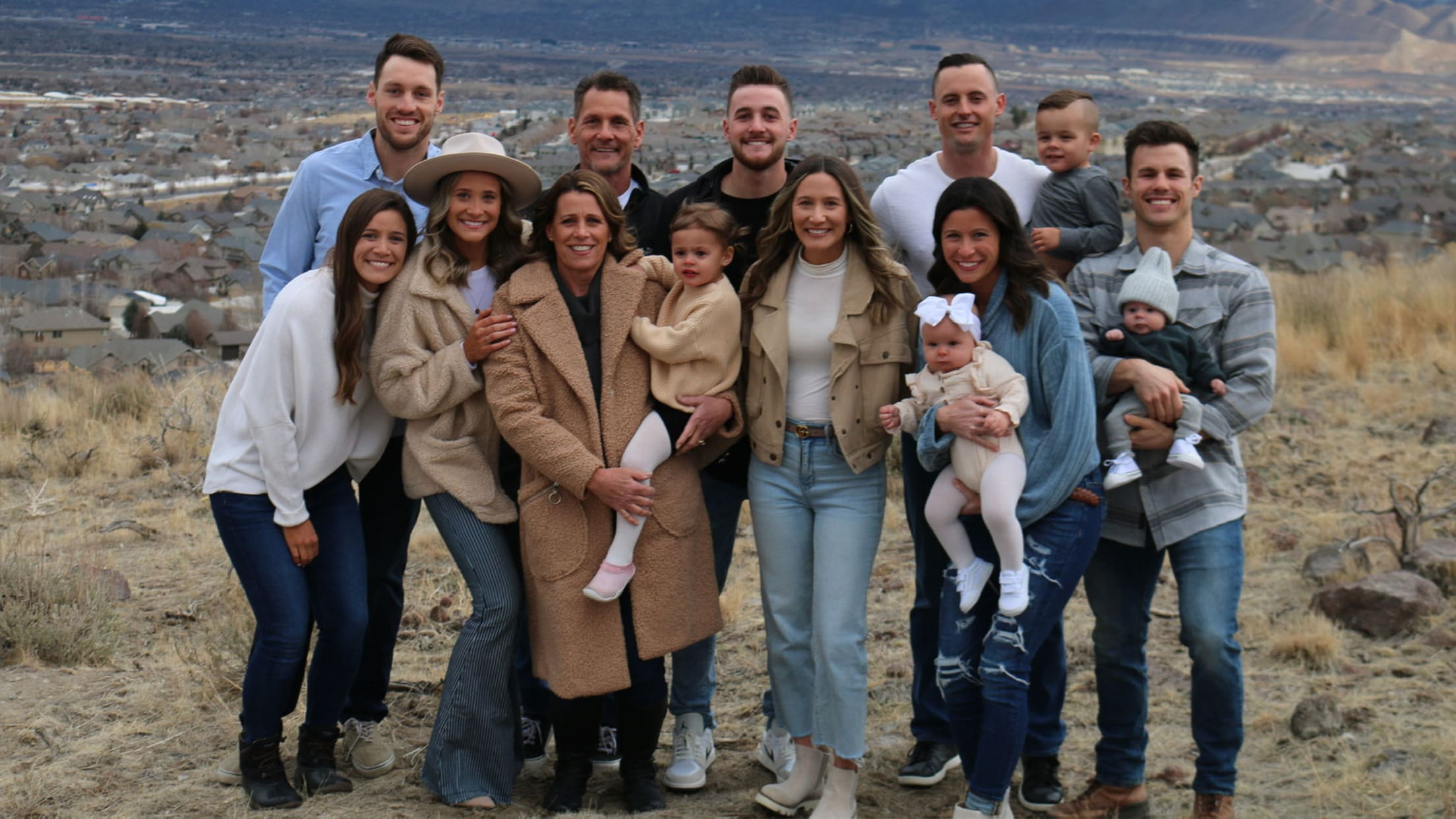 PHOENIX -- There are athletic families, and then there is the veritable Olympic team that is the Turang clan of Corona, Calif. The patriarch, Brian, is a one-time Brewers Draft pick who made it to the Major Leagues as a Mariners utility man in the early 1990s. The matriarch, Carrie,
'I will be next': Zhao looks to become 1st native Chinese player to reach MLB
Right-hander participating in Brewers' Minor League spring camp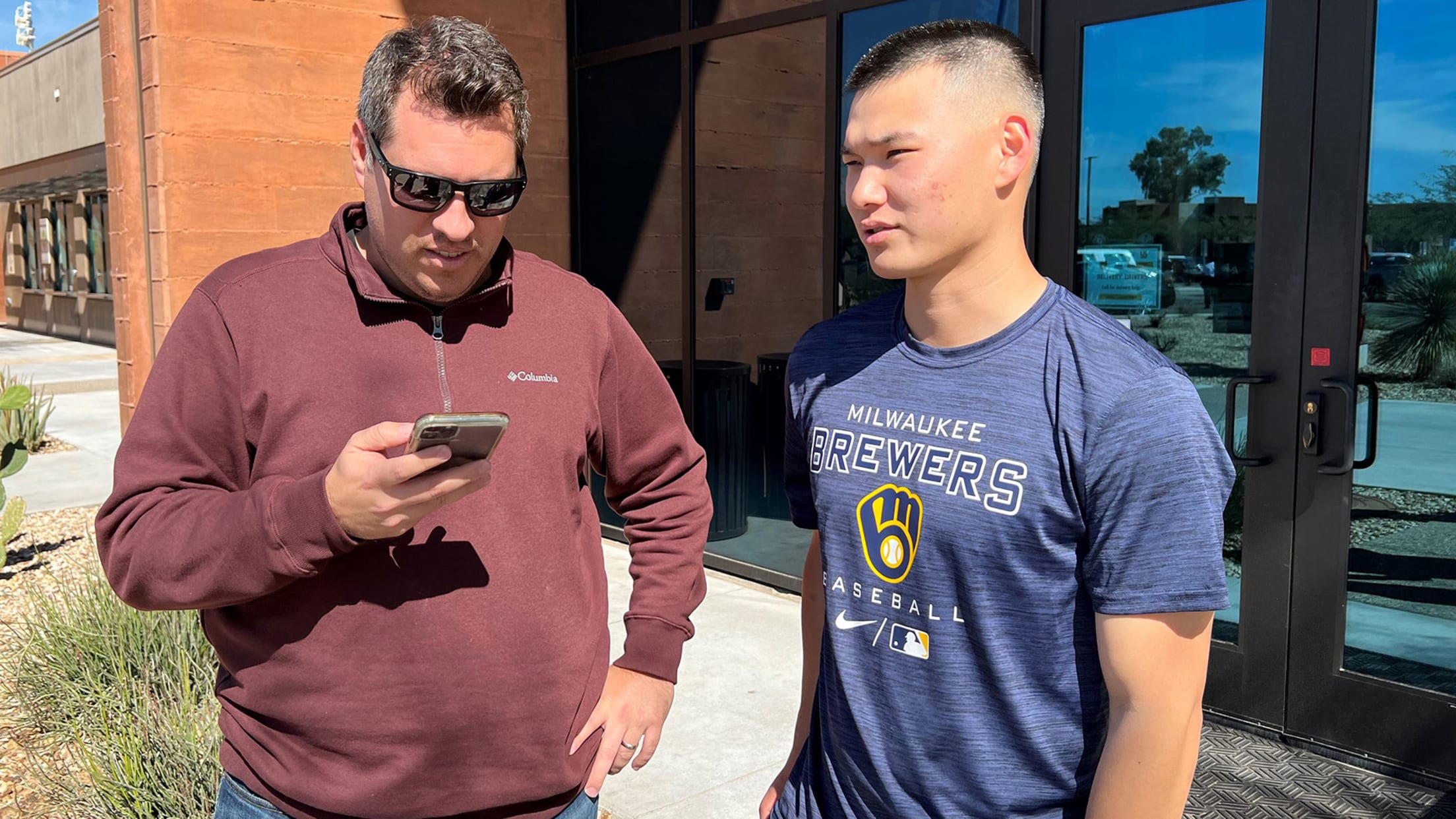 PHOENIX -- The only Mandarin speaker at American Family Fields of Phoenix is looking down at his phone in frustration. Jolon Zhao, the right-handed pitcher from Beijing, has already navigated more challenges than your average 20-year-old. He came to America in 2018, signed with the Brewers and made his professional
Brewers' Mitchell ready to be pushed by fellow first-rounder Frelick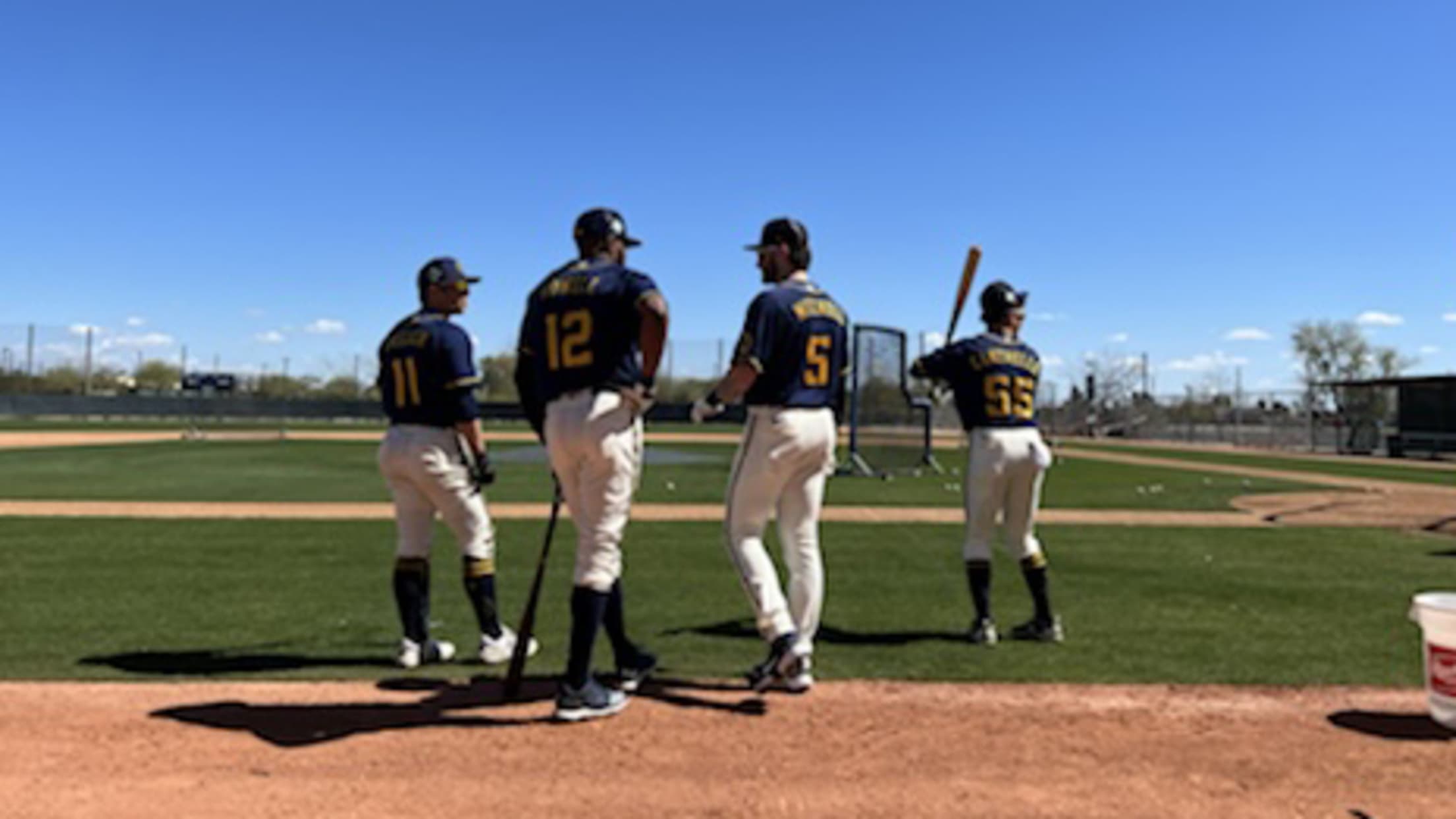 PHOENIX -- First-round pick, meet first-round pick. The arrival of 2020 first-round Draft pick Garrett Mitchell to the Brewers' Minor League Spring Training camp on Sunday meant the first face-to-face introduction between Mitchell and '21 first-round pick Sal Frelick. The two have similar scouting reports: left-handed hitter, center fielder, high
After sheep rodeos and health woes, Joe Gray Jr. ready to ride
No. 9 prospect on 2022: 'My goal is to be in Biloxi'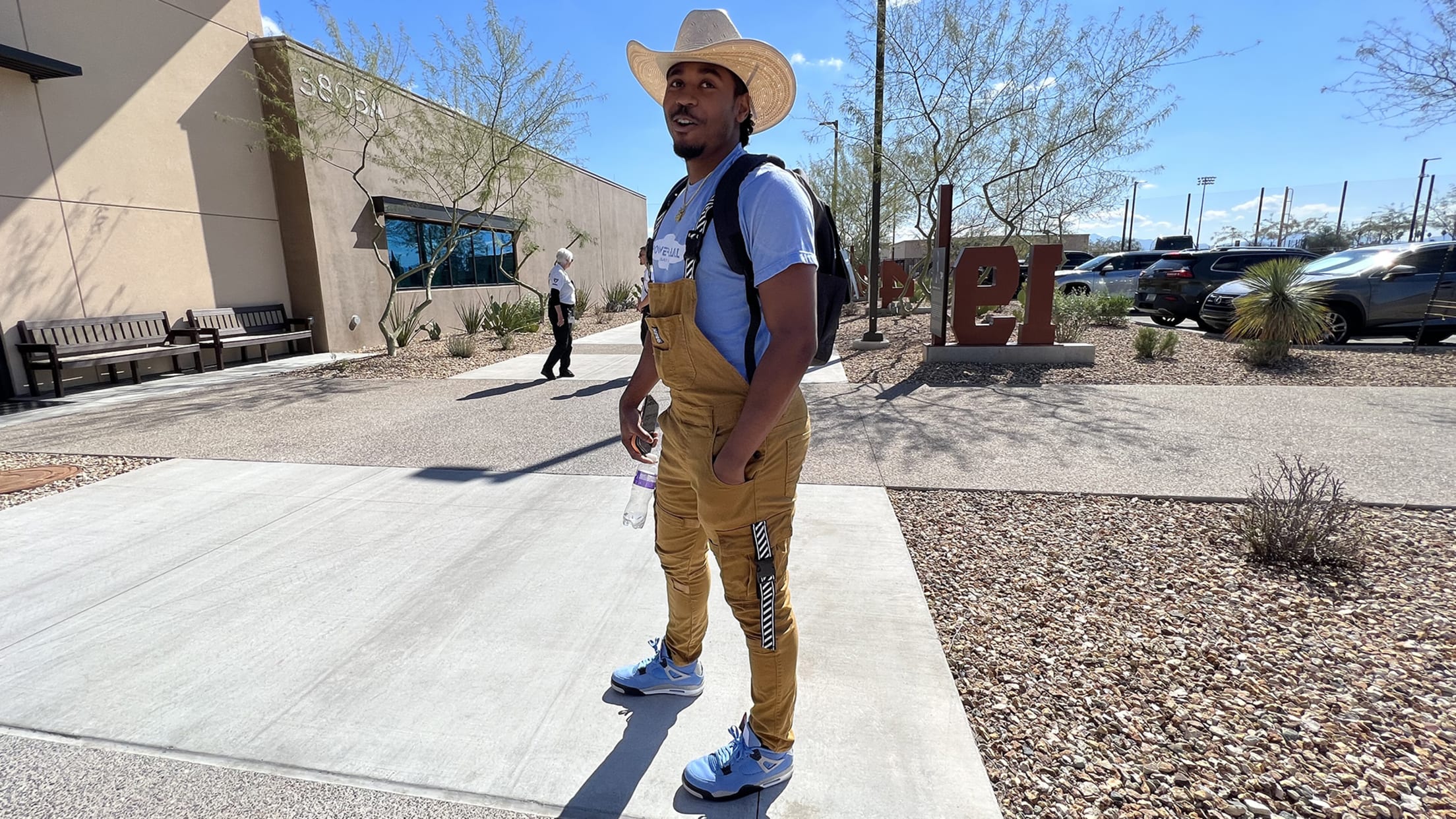 PHOENIX -- Joe Gray Jr. recently held court for 22 entertaining minutes with a trio of Brewers beat reporters at American Family Fields of Phoenix. It could have gone on for hours. Gray, an outfielder ranked No. 9 on MLB Pipeline's list of the Brewers' top prospects, talked diet, dealing
Light-tower power has Wiemer's prospect star on rise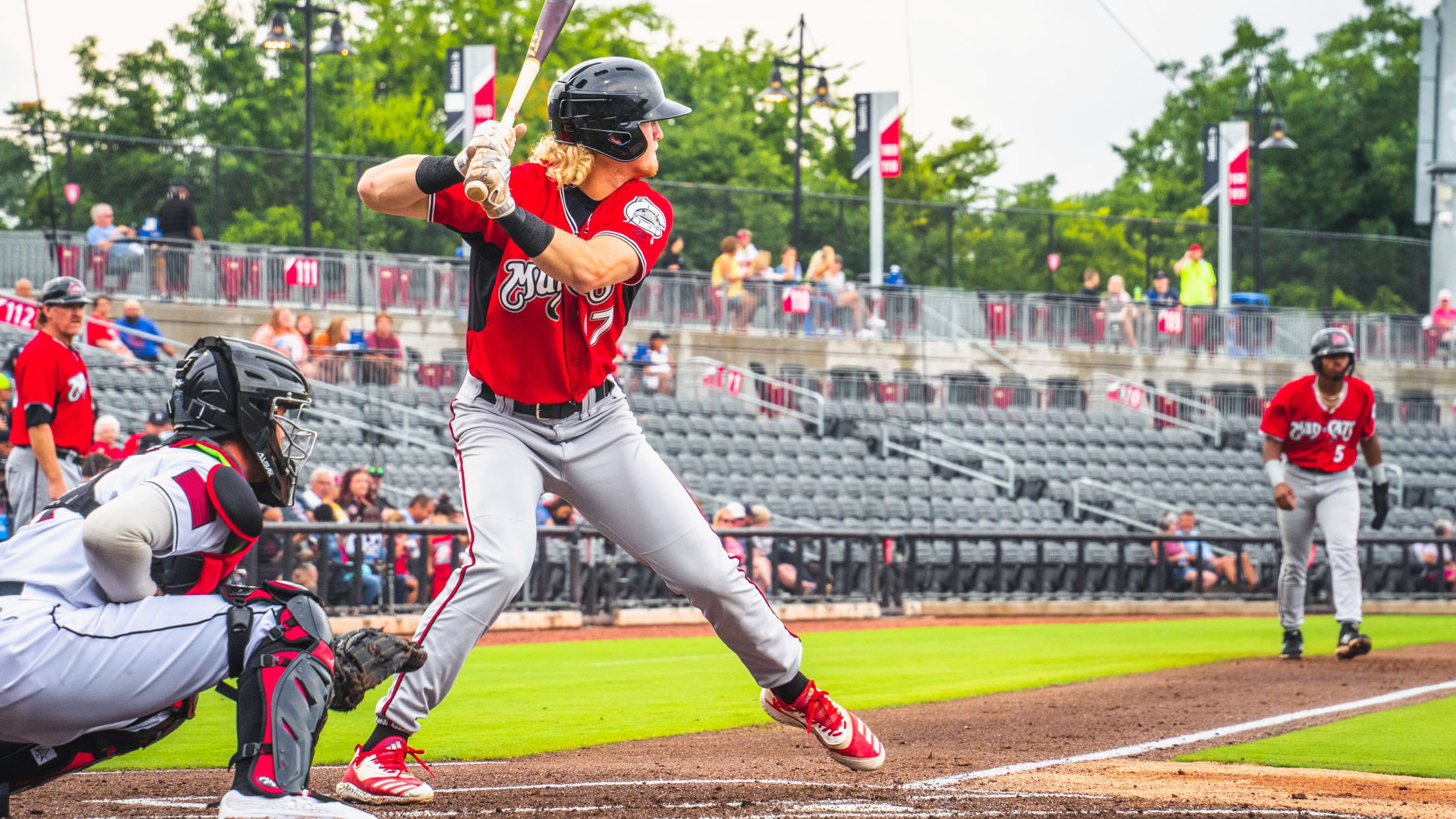 PHOENIX -- Darkness lies beyond the outfield wall at Five County Stadium in Zebulon, N.C., home of the Low-A Carolina Mudcats. It's such that most of Joey Wiemer's home runs in 2021 had the effect of disappearing. And then there was the night the baseball appeared back on the field.
Brewers pitching prospect Small benefits from valuable innings in DR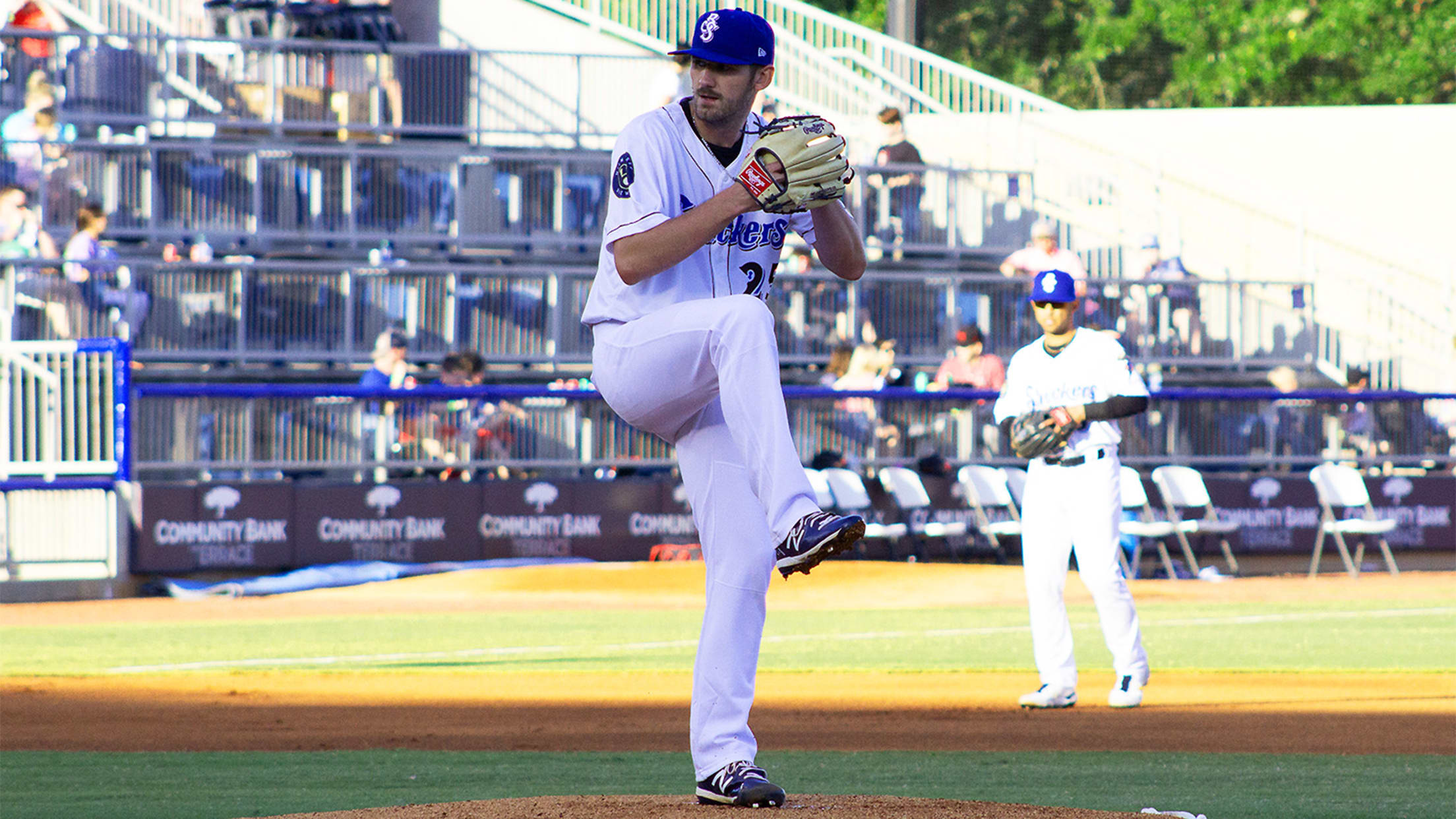 PHOENIX -- Top Brewers pitching prospect Ethan Small grew up a Cardinals fan in west Tennessee and did what most teenage Cardinals fans did around 2011. He wore an Albert Pujols jersey. So when Small found himself teammates with the legendary slugger in the Dominican Republic this winter, he tried
Brewers' top prospects, '21 Draft picks gear up in 'Build-Up Camp'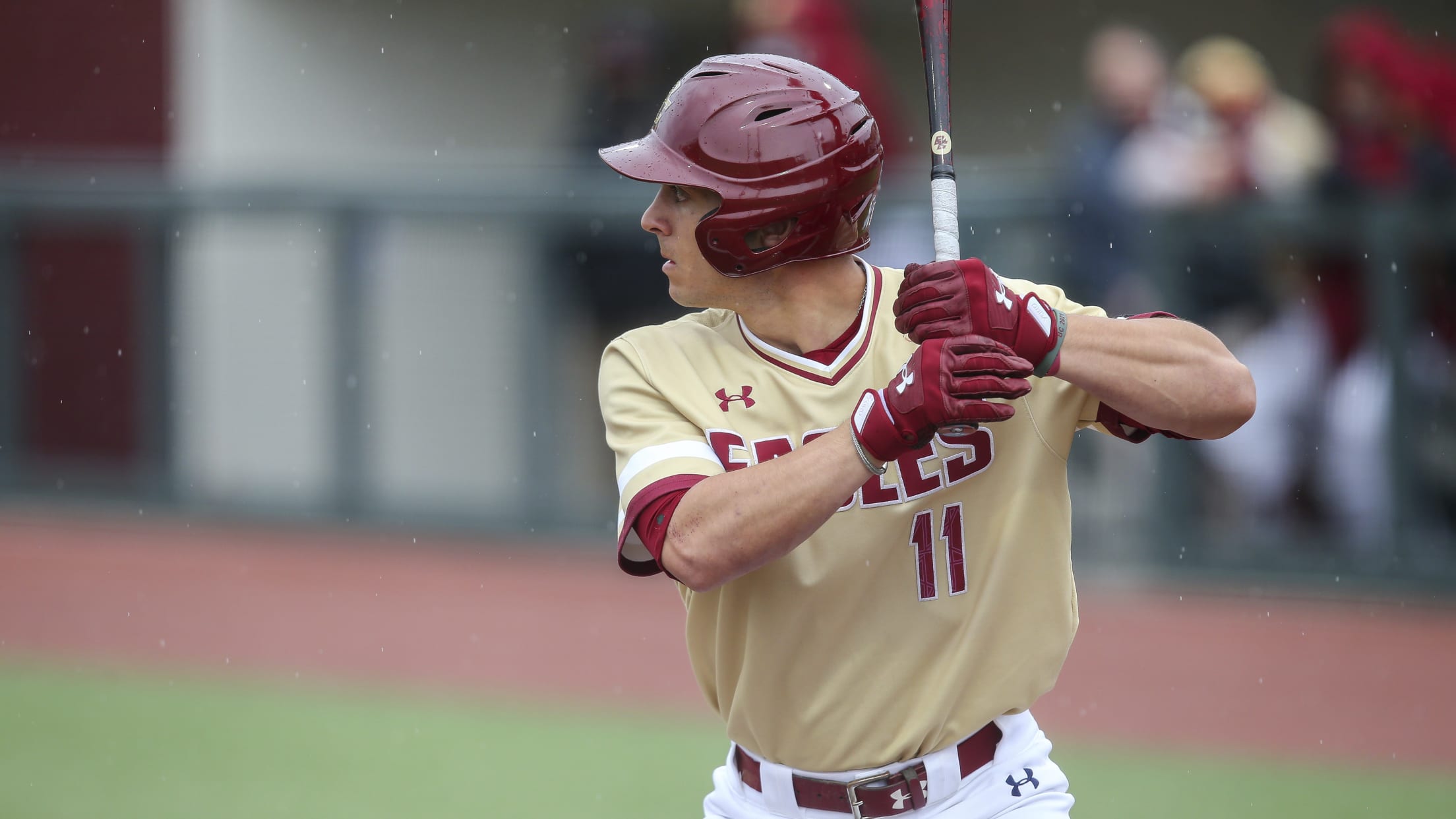 MILWAUKEE -- Minor League camp at American Family Fields of Phoenix is about to open for business. Beginning Wednesday, after players undergo physicals and intake testing, the Brewers are staging what they've termed a "Build-Up Camp" for select prospects outside of the 40-man roster who are not subject to ongoing
Brewers ink pair of int'l infielders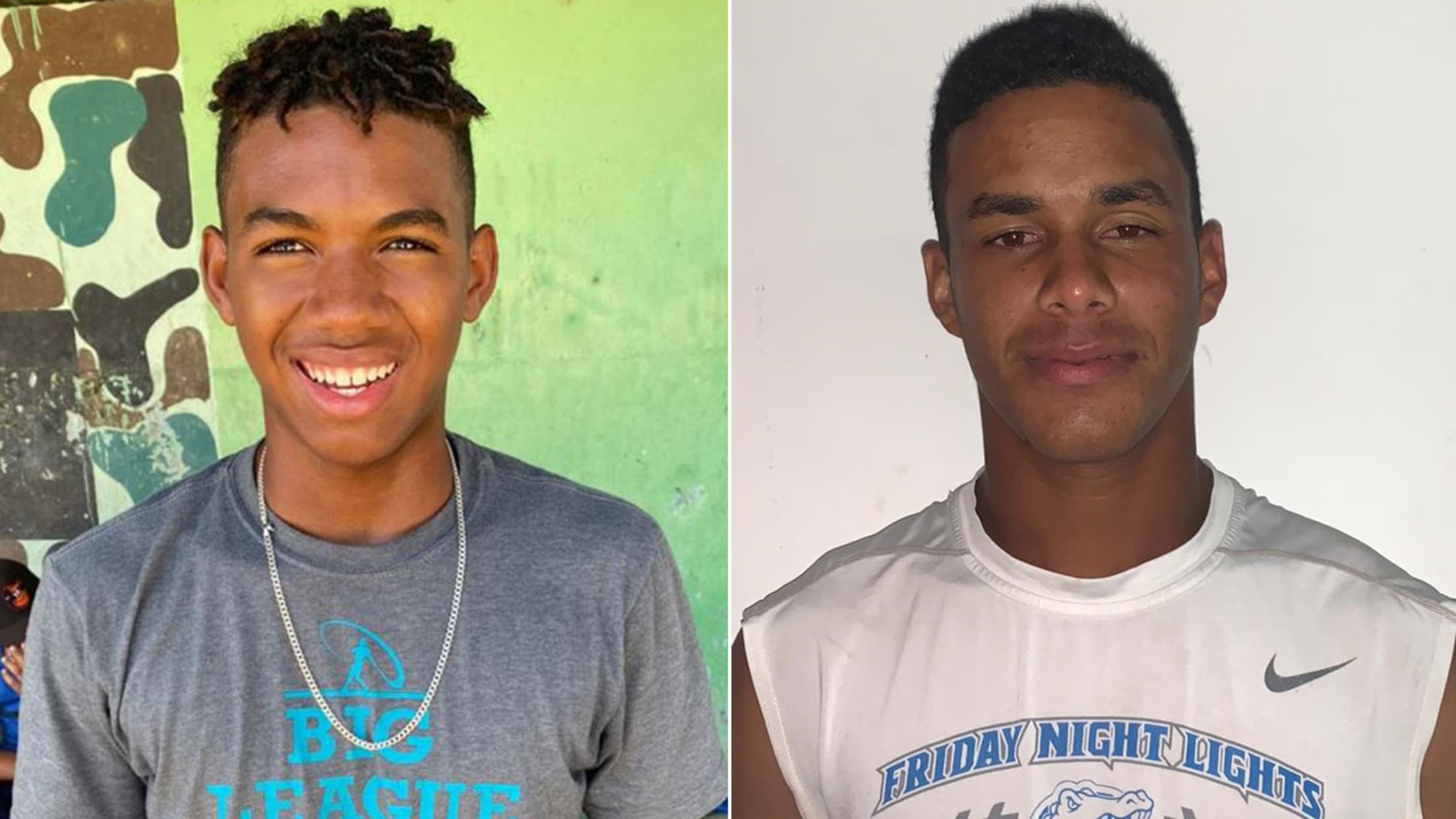 The Brewers are going big on middle infielders now and the hope is that their investment pays off in the future. Among the Brewers' 33 international signees on Saturday were shortstop Jhonny Severino, No. 21 on MLB.com's Top 50 International Prospects list for $1.23 million, and shortstop Johan Barrios, who
Longest HR ever is not one you think
In June 1987, this Minor League slugger hit one to the moon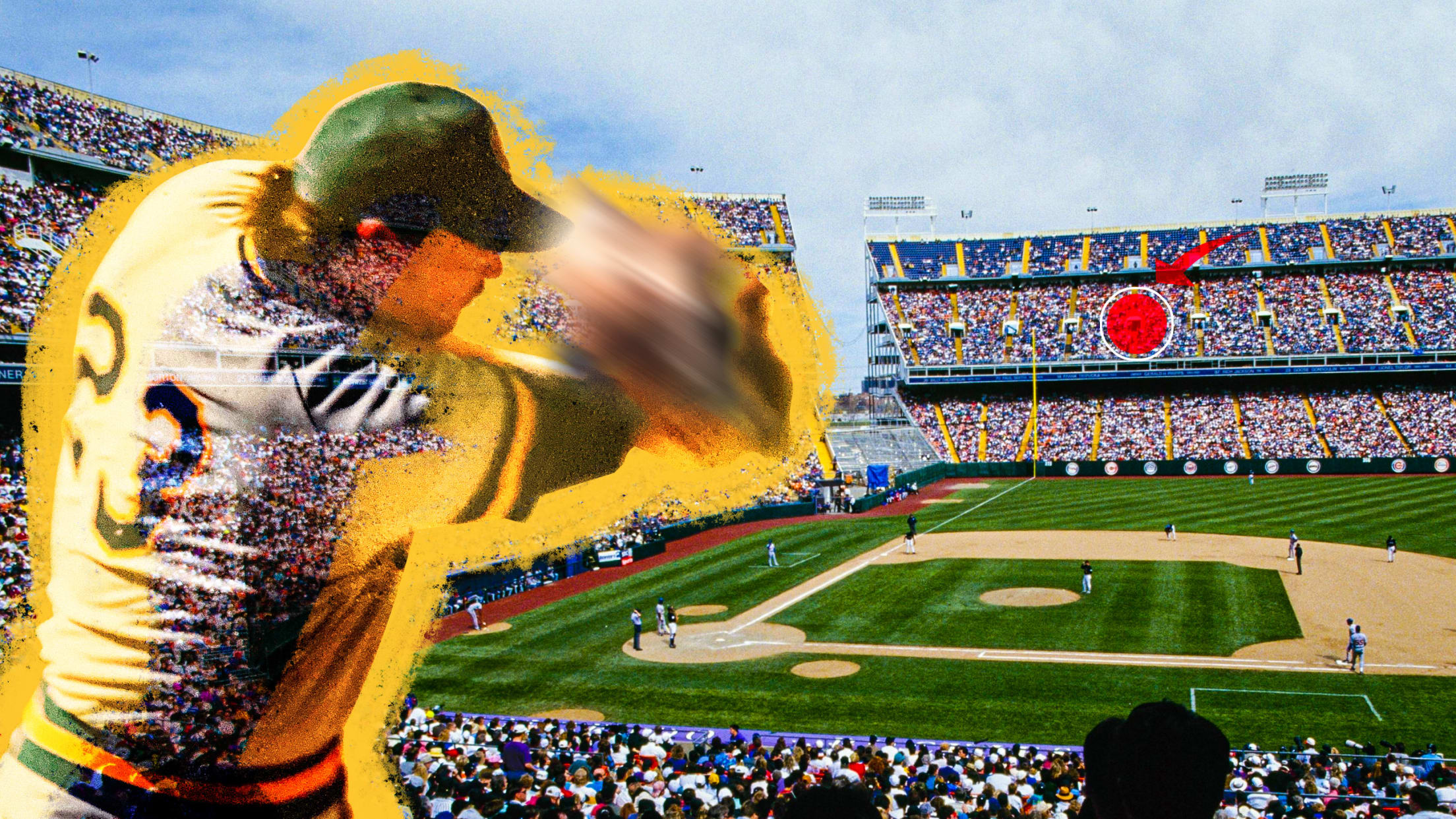 A version of this story originally ran in March 2021.
Brewers pick Boushley in Minors Rule 5 Draft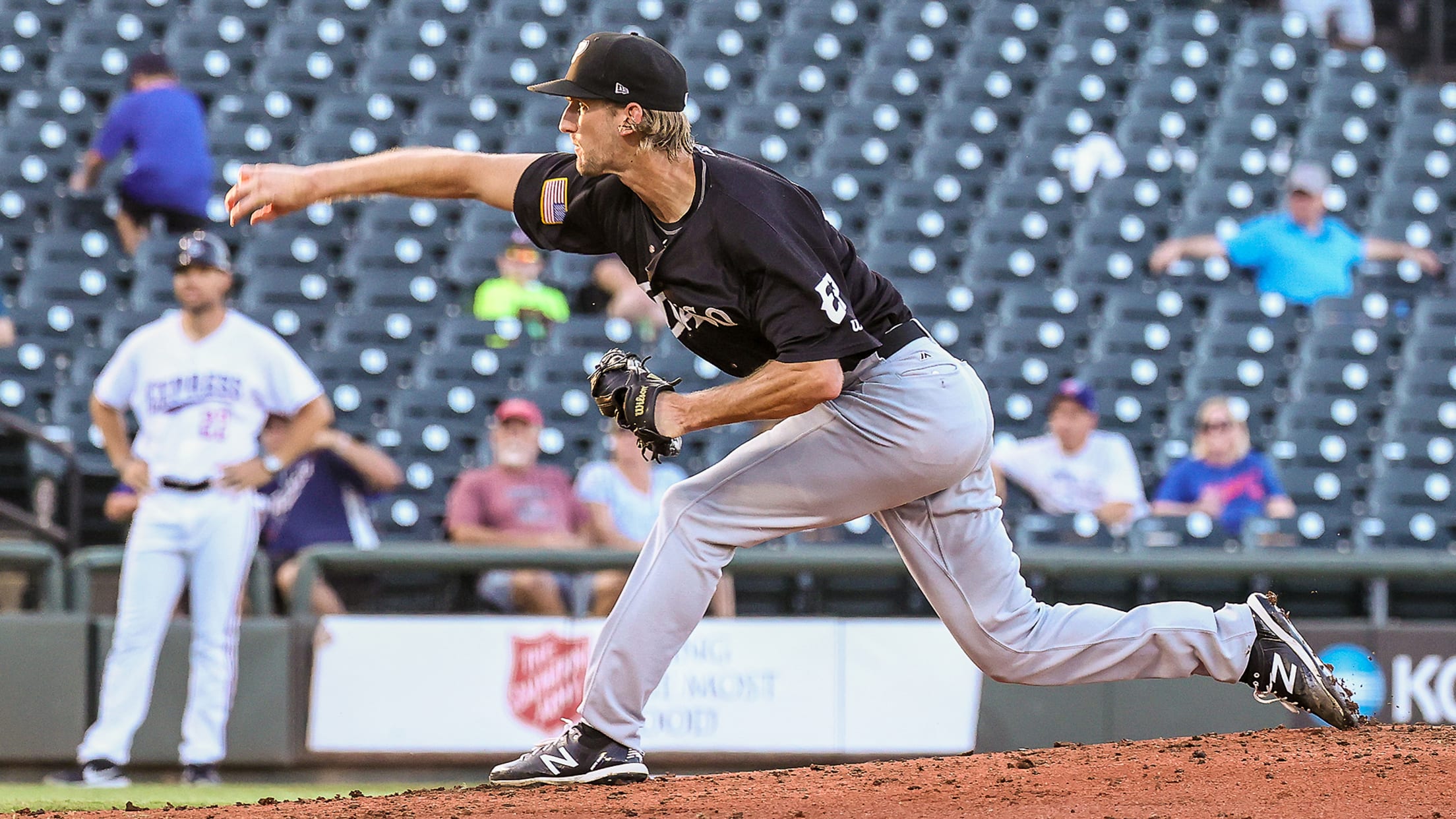 MILWAUKEE -- After parting with one Wisconsin product last week, the Brewers brought in another via the Minor League phase of the Rule 5 Draft. The Brewers selected right-hander Caleb Boushley from the Padres' organization in the first round of the event, which took place on Wednesday as scheduled without
Who shined on Brewers' farm? Who's next?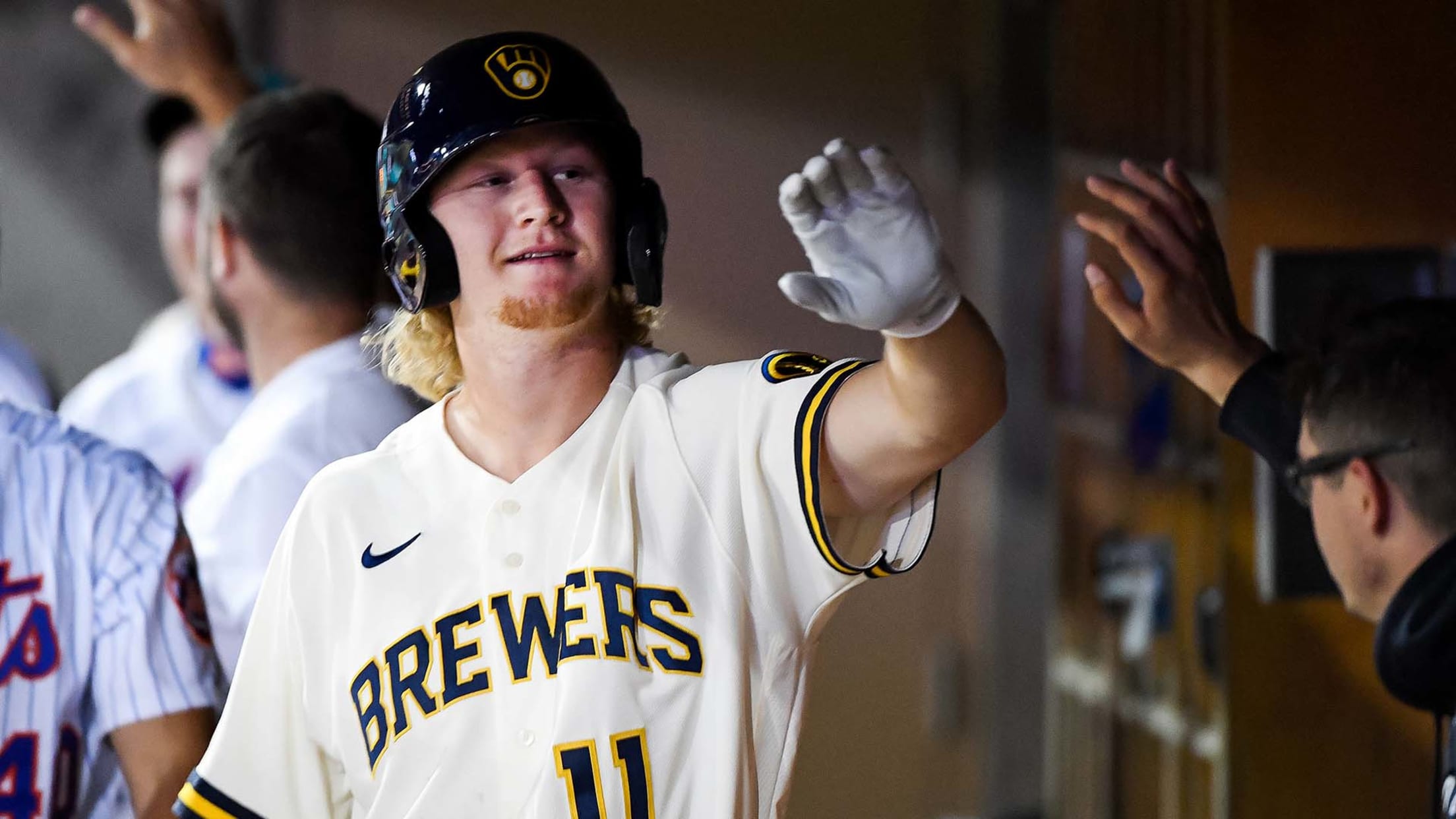 MILWAUKEE -- The Brewers set a club record by using 61 players on the way to winning the National League Central in 2021, many of whom jumped back and forth between the Majors and Minors to help out as needed. Here's a look at some of the standouts from the
Crew's magic number at 10: 'It's in our hands'
Ashby throws two scoreless innings as No. 8 prospect continues to impress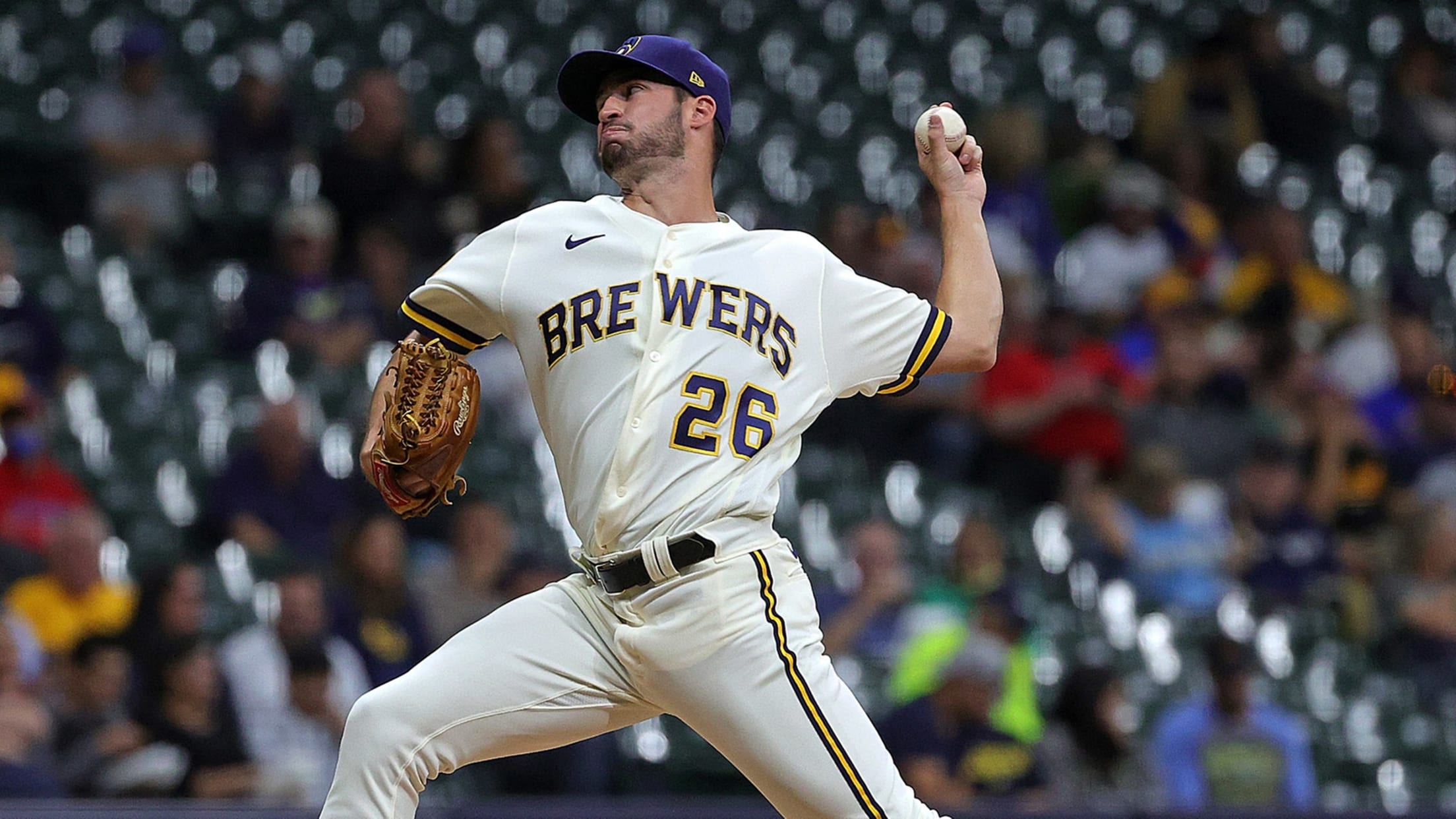 MILWAUKEE -- Another short start for Freddy Peralta meant more experience for postseason reliever-in-training Aaron Ashby. Ashby, the Brewers' No. 8 prospect according to MLB Pipeline, delivered two scoreless, hitless innings after Peralta labored with little help from his defense in Milwaukee's 4-3 win over the Phillies on Wednesday at
Crew arms praised; prospects promoted
Giants manager Kapler a big fan of Milwaukee's staff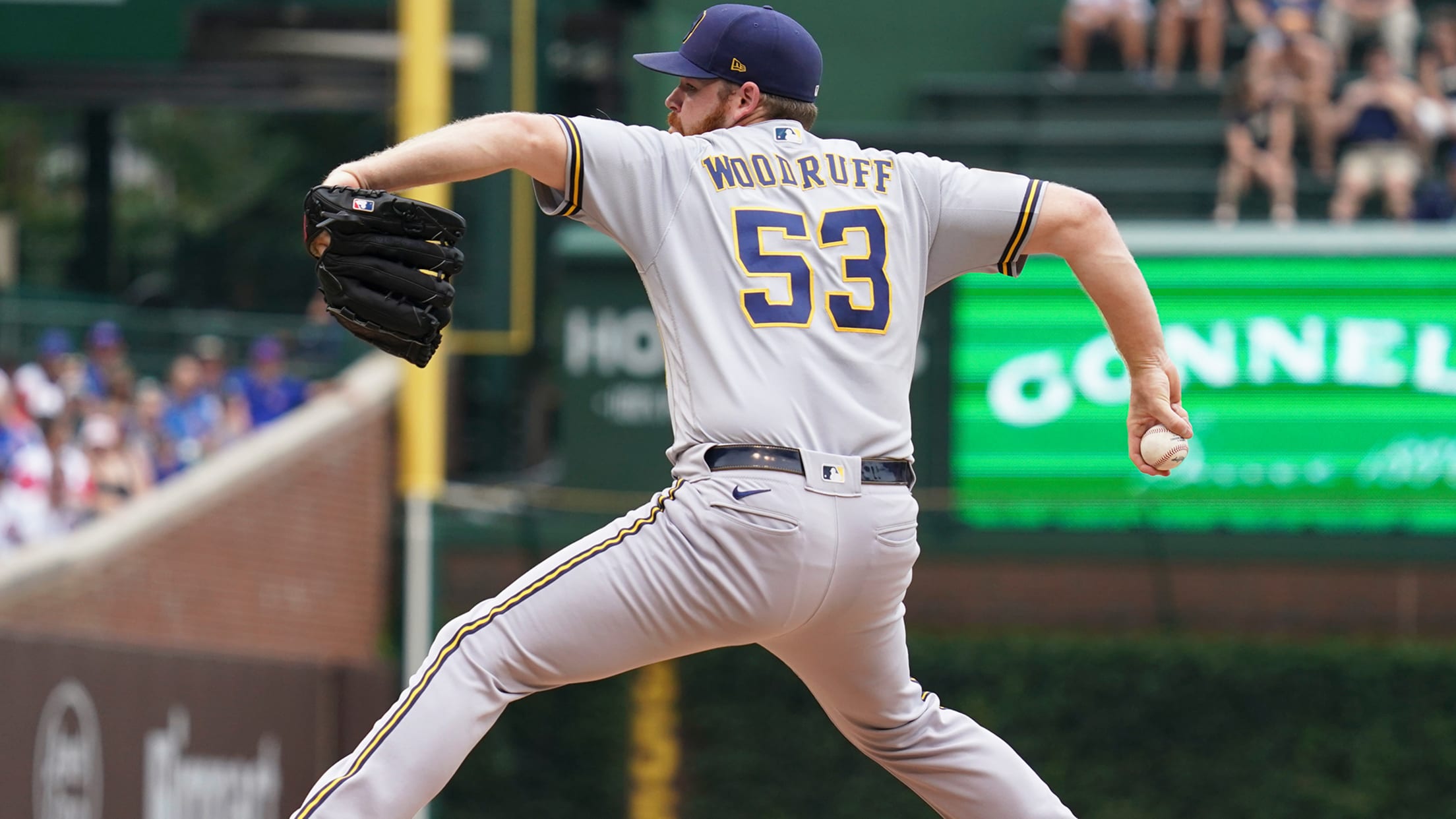 SAN FRANCISCO -- Giants manager Gabe Kapler has seen all the pitching the National League has to offer, and he puts the Brewers' collection of arms near the top. "I think there's a couple of clubs that could make a case," Kapler said Monday before the Brewers and Giants opened
'A special day': Ashby logs first MLB win
Urías, Tellez back rookie hurler with home runs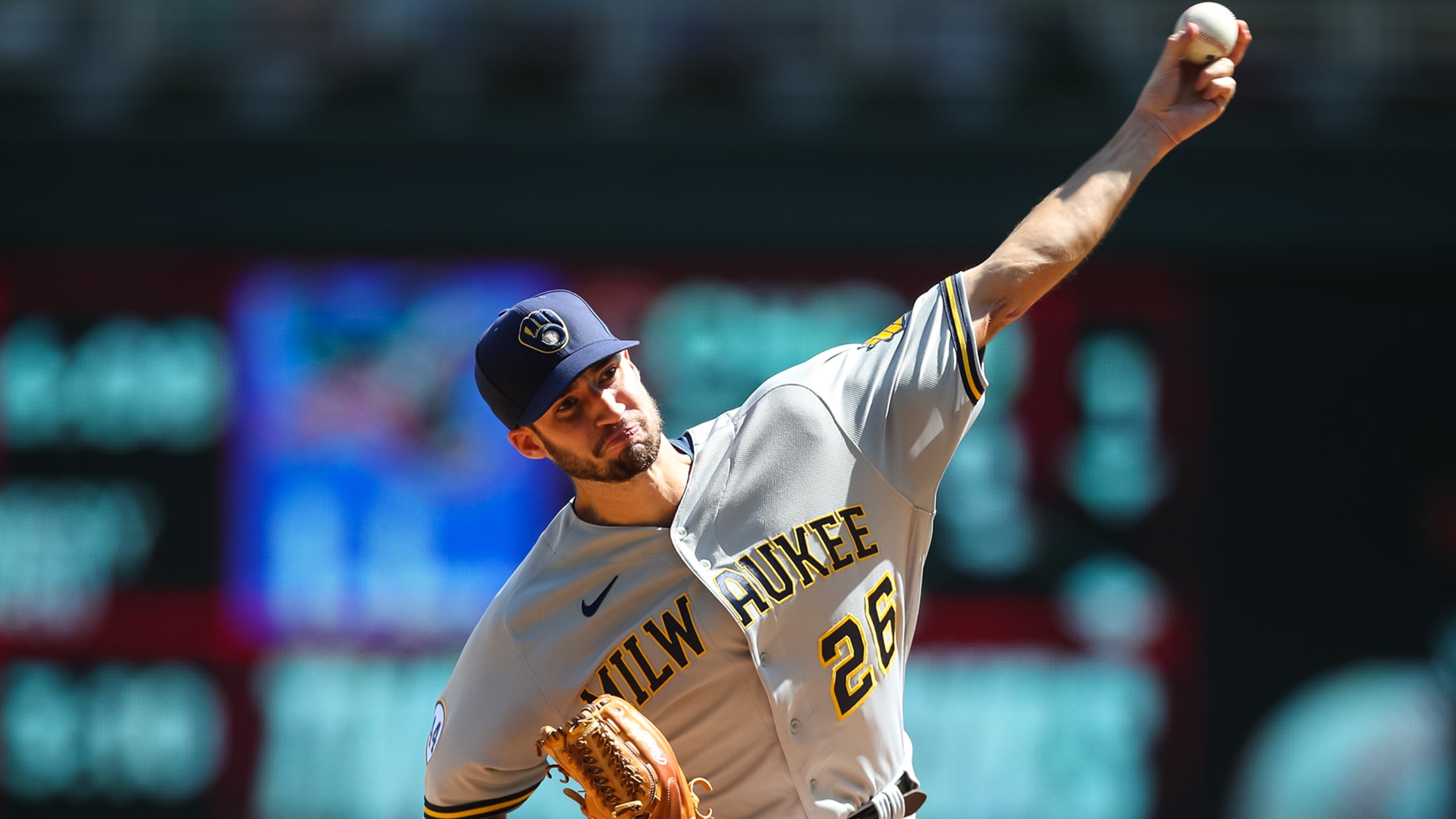 MINNEAPOLIS -- The Brewers' unconventional usage of rookie starter Aaron Ashby left the 23-year-old looking for his first win as he made his fourth career start on Sunday afternoon in Minnesota. Ashby can now check that off his list as he showed he could be an important piece down the
Ashby having an 'awesome' time with Crew
MINNEAPOLIS -- Aaron Ashby's first season in the big leagues has run the gamut of potential opportunities, and the Brewers' No. 8 prospect per MLB Pipeline is enjoying the ride. On Saturday, Milwaukee announced that Ashby will make his fourth start on Sunday in Minnesota, filling another open rotation spot
A 5-hit night for Crew 1st-rounder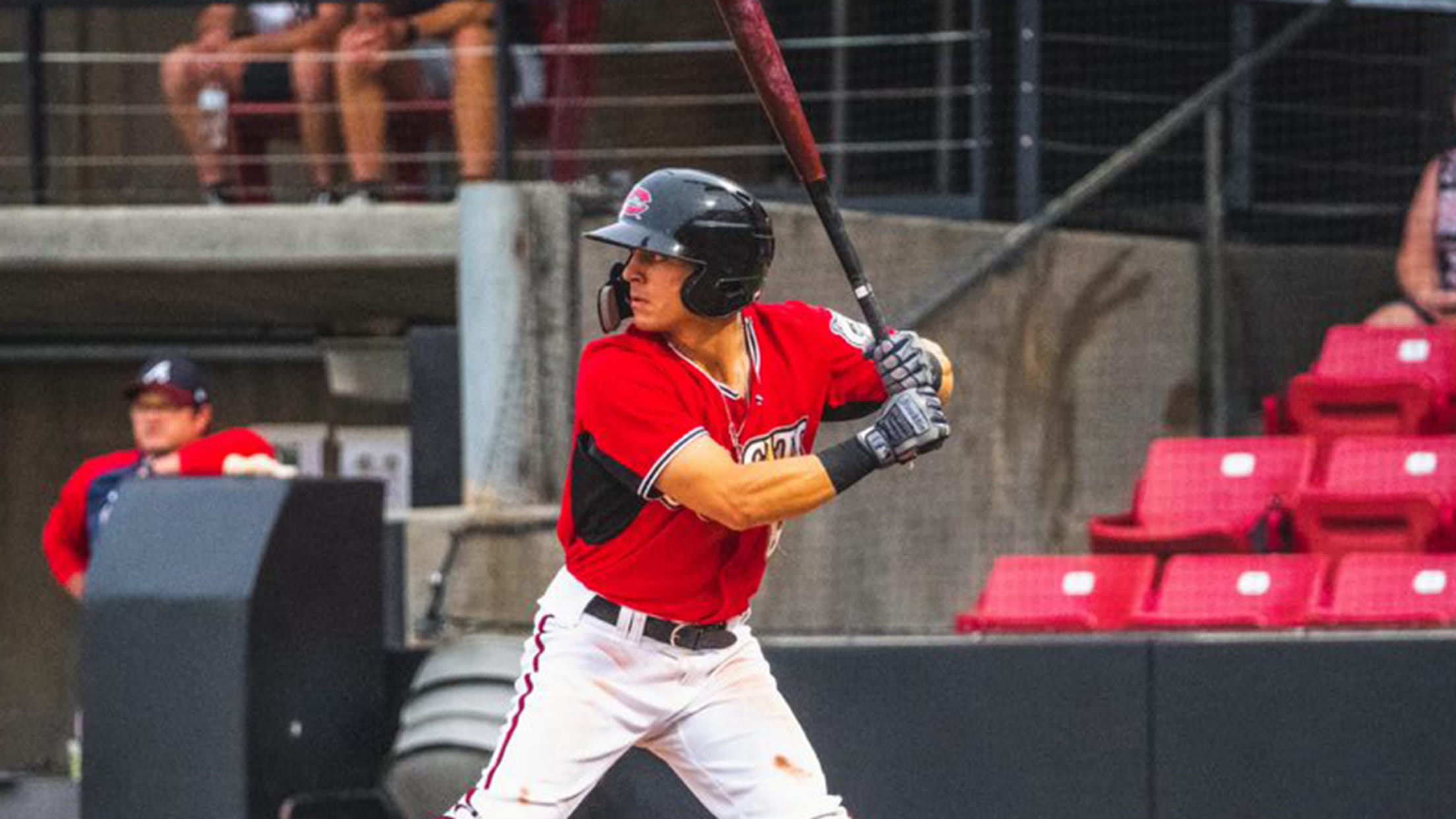 It's always great to see a player perform well in his first taste of professional baseball. That's certainly been the case for outfielder Sal Frelick, whom the Brewers took 15th overall in July's MLB Draft. Just over a month after being selected, the 21-year-old outfielder has opened his pro career
Ashby comes to rescue as Brewers split DH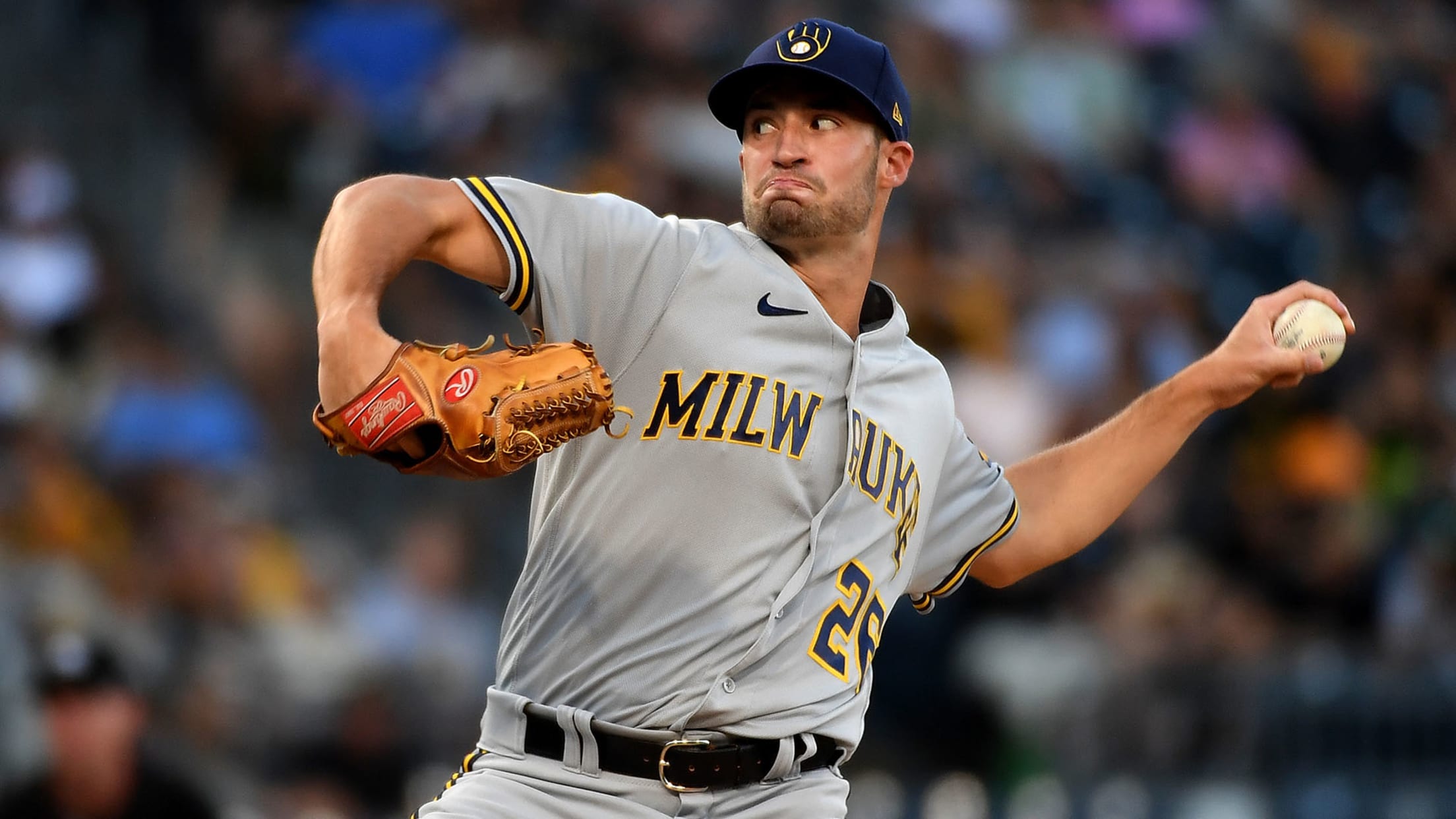 PITTSBURGH -- In Game 2 of Saturday's doubleheader, the Brewers needed a solid start from rookie Aaron Ashby -- and he delivered in the 6-0 win over the Pirates at PNC Park. All eyes were on the young lefty after Game 1 starting pitcher Brett Anderson and the bullpen struggled
No. 2 prospect Turang promoted to Triple-A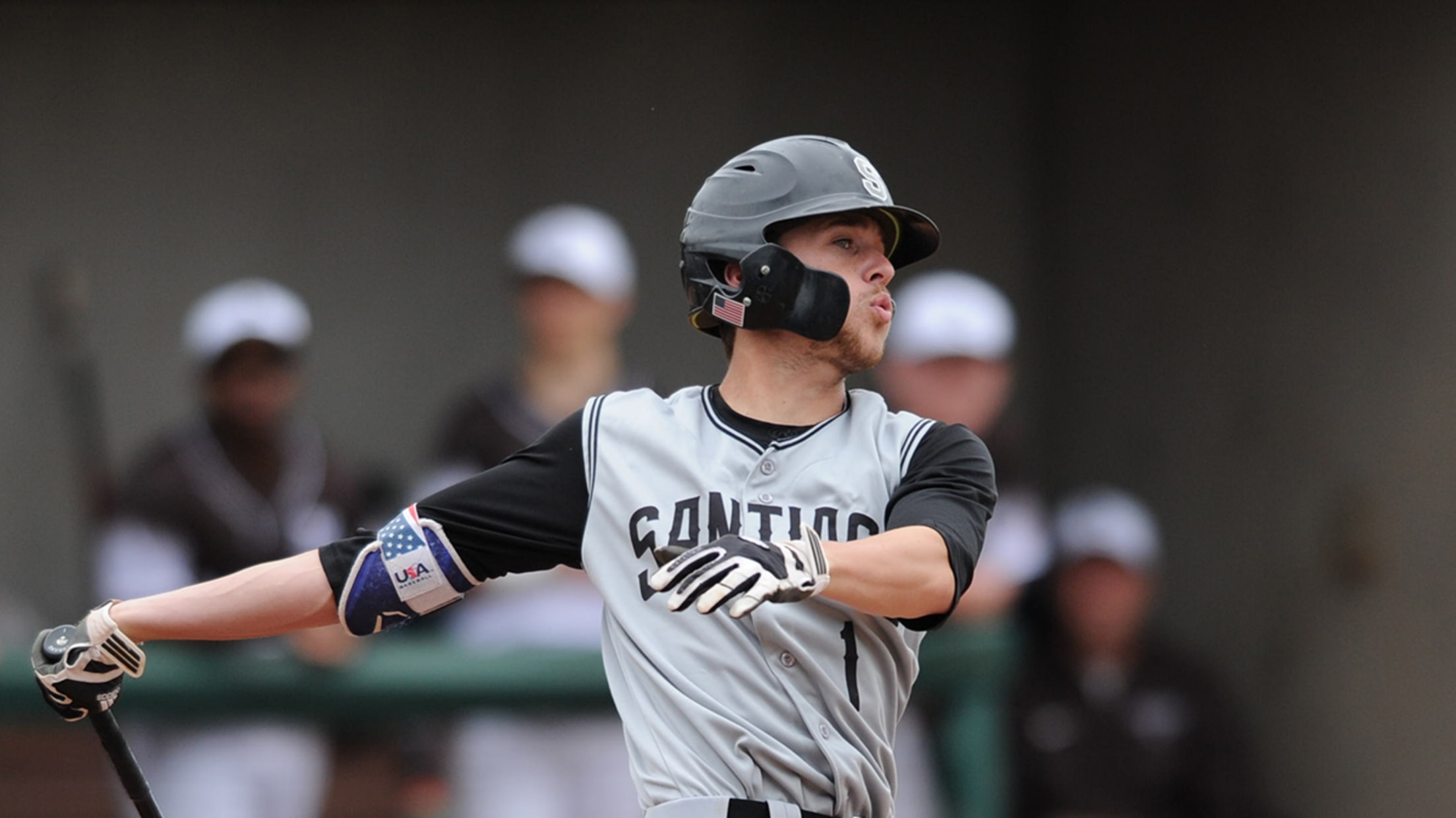 MILWAUKEE -- The Brewers' No. 2 prospect is just one step away from the big leagues. Brice Turang, 21, Milwaukee's first-round Draft pick in 2018 and ranked second on MLB Pipeline's list of the club's top prospects was elevated to Triple-A Nashville on Tuesday after slashing .264/.329/.385 in 73 games