Meet Brewers top prospect Jackson Chourio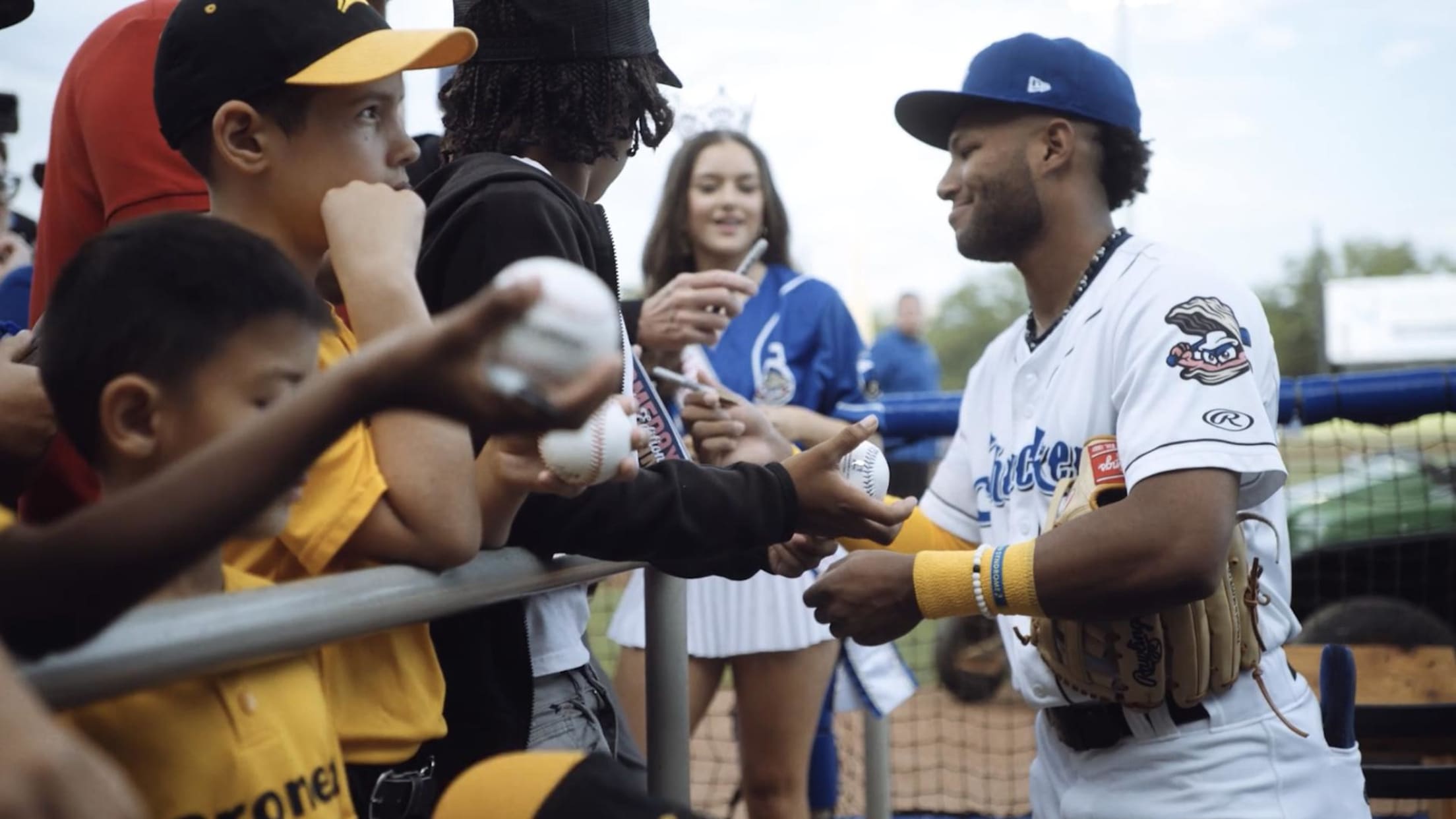 This story was excerpted from Adam McCalvy's Brewers Beat newsletter. To read the full newsletter, click here. And subscribe to get it regularly in your inbox.
Small returns to Triple-A after rough 2023 Majors debut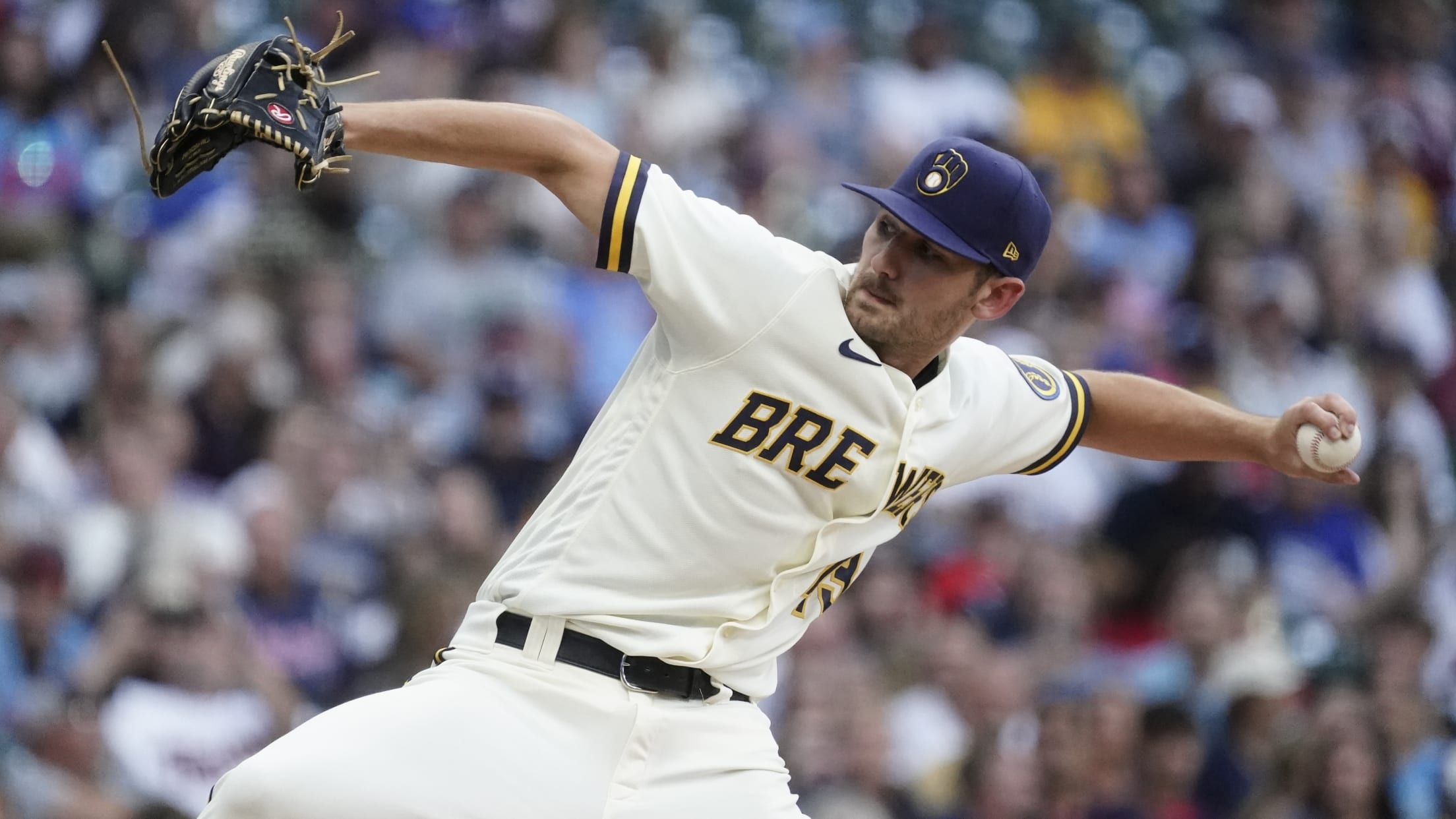 MILWAUKEE -- After what he termed an "awful" 2023 debut with the Brewers, Ethan Small was looking for positives as he packed his bags for Triple-A Nashville this weekend. Small, MLB Pipeline's No. 11 Brewers prospect, has embraced a bullpen role since making the switch last season but learned how
Chourio smashes walk-off homer, celebrates in style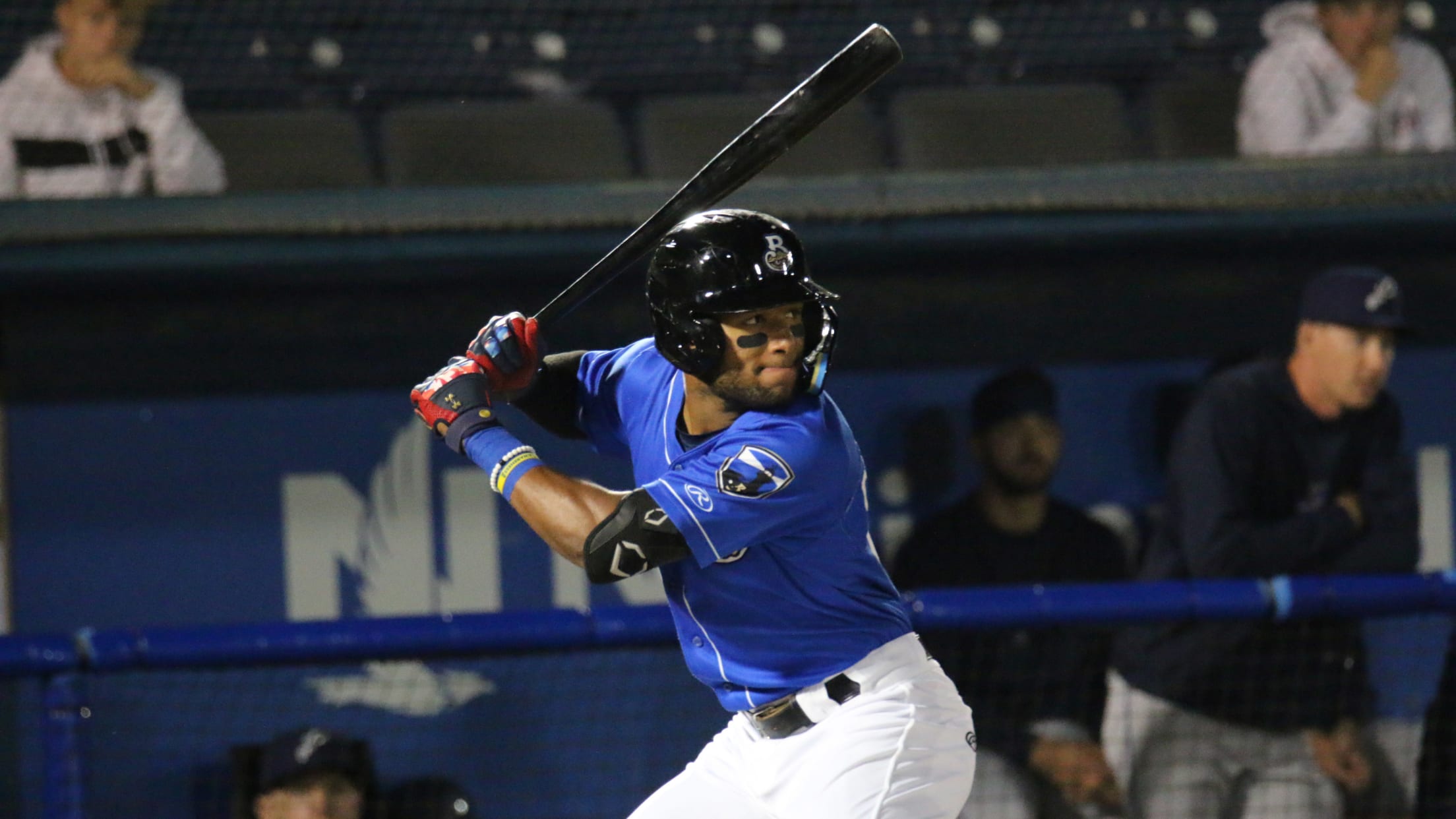 Jackson Chourio snapped his 0-for-21 slump in dramatic fashion on Friday night. The No. 2 prospect in baseball per MLB Pipeline, stepped up to the plate in the bottom of the 10th in prime position to flip the script and end his dry spell. The stage was set with Double-A
Could this Brewers prospect be called up soon?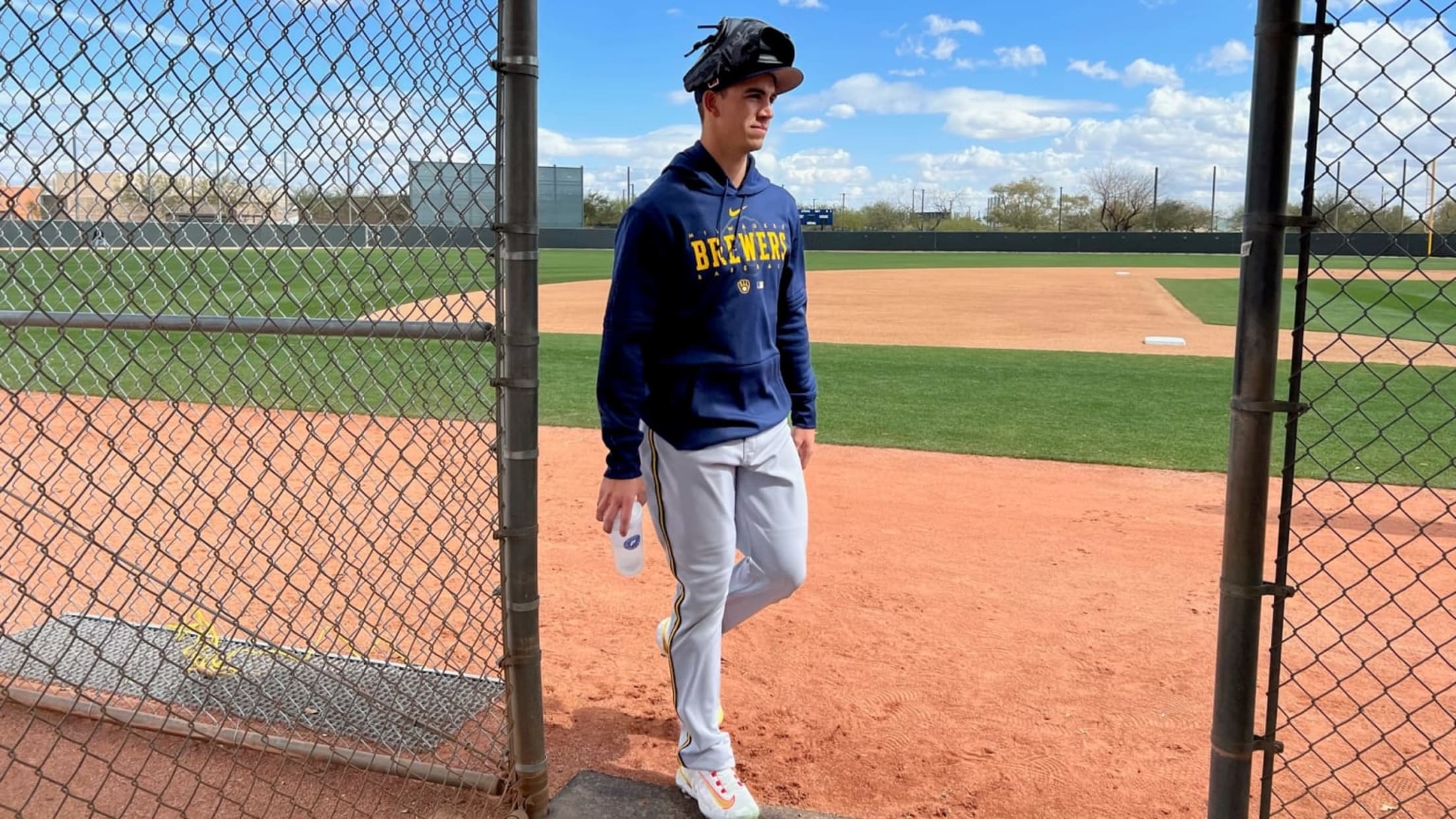 This story was excerpted from Adam McCalvy's Brewers Beat newsletter. To read the full newsletter, click here. And subscribe to get it regularly in your inbox.
Crew's No. 3 prospect cracks MLB Top 100
ST. PETERSBURG -- Less than a week after Brewers outfielder Joey Wiemer graduated from MLB Pipeline's Top 100 prospects list, catcher Jeferson Quero cracked the list. Quero, 20, checked in at No. 100 after the Orioles' Grayson Rodriguez amassed sufficient service time to shed prospect status. Quero (Brewers No. 3)
Quero celebrates Top 100 ranking with two homers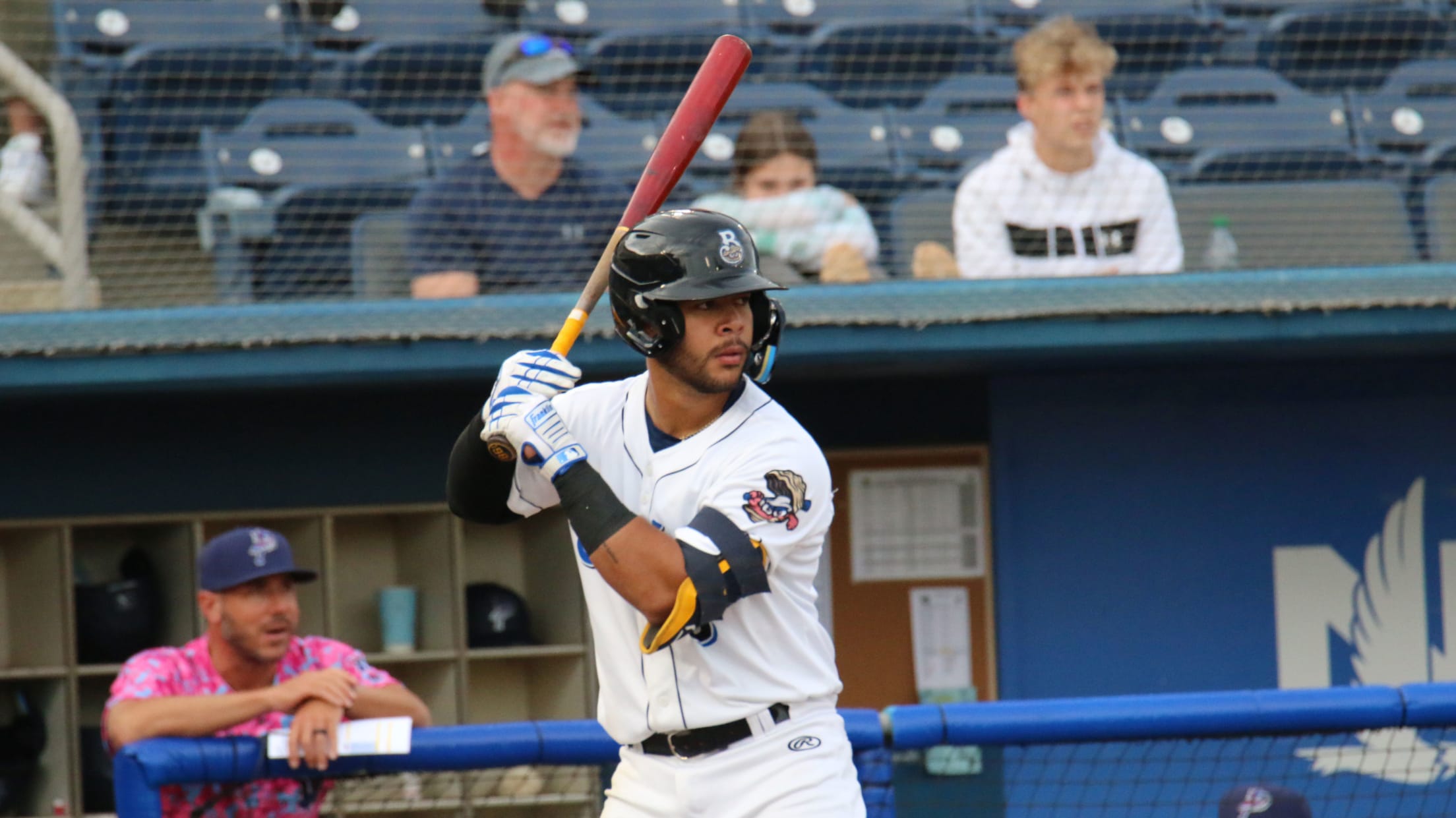 Jeferson Quero moved into MLB Pipeline's Top 100 Prospects list on Saturday, and wasted no time showing why Sunday. The day after sliding into the No. 100 spot, Quero swatted two home runs in Double-A Biloxi's 9-7 win over Chattanooga. And that wasn't even the most productive outing of the
Super Smash Brewers: Crew prospects Chourio, Quero combine for 4 HRs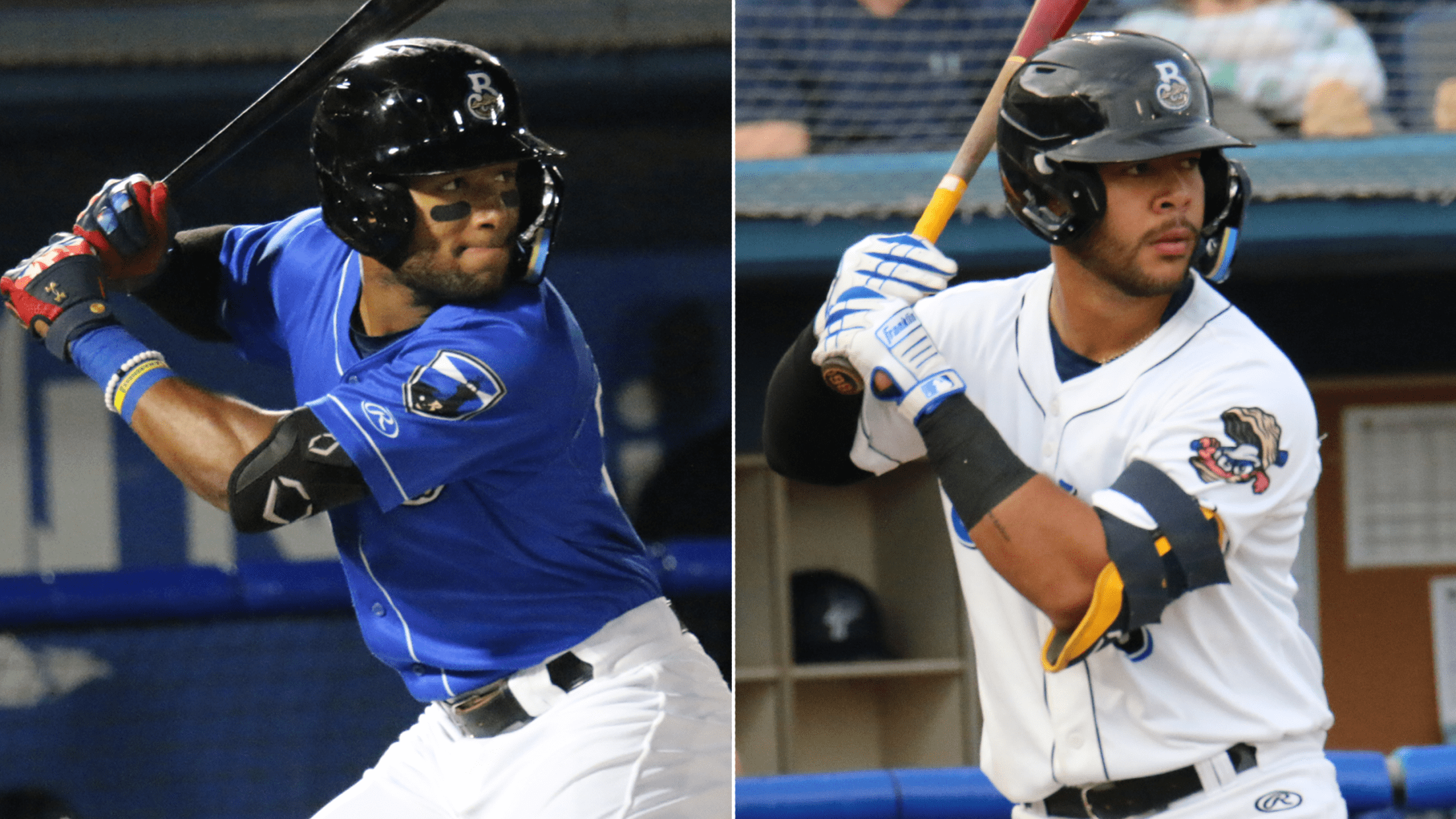 It was a banner day for Biloxi, when top Brewers prospects Jackson Chourio (No. 1) and Jeferson Quero (No. 3) combined for four home runs and six hits while accounting for all six of the Double-A squad's runs in its 12-6 loss. But let's give credit where credit is due:
Chourio clubs oppo homer off flamethrowing Joyce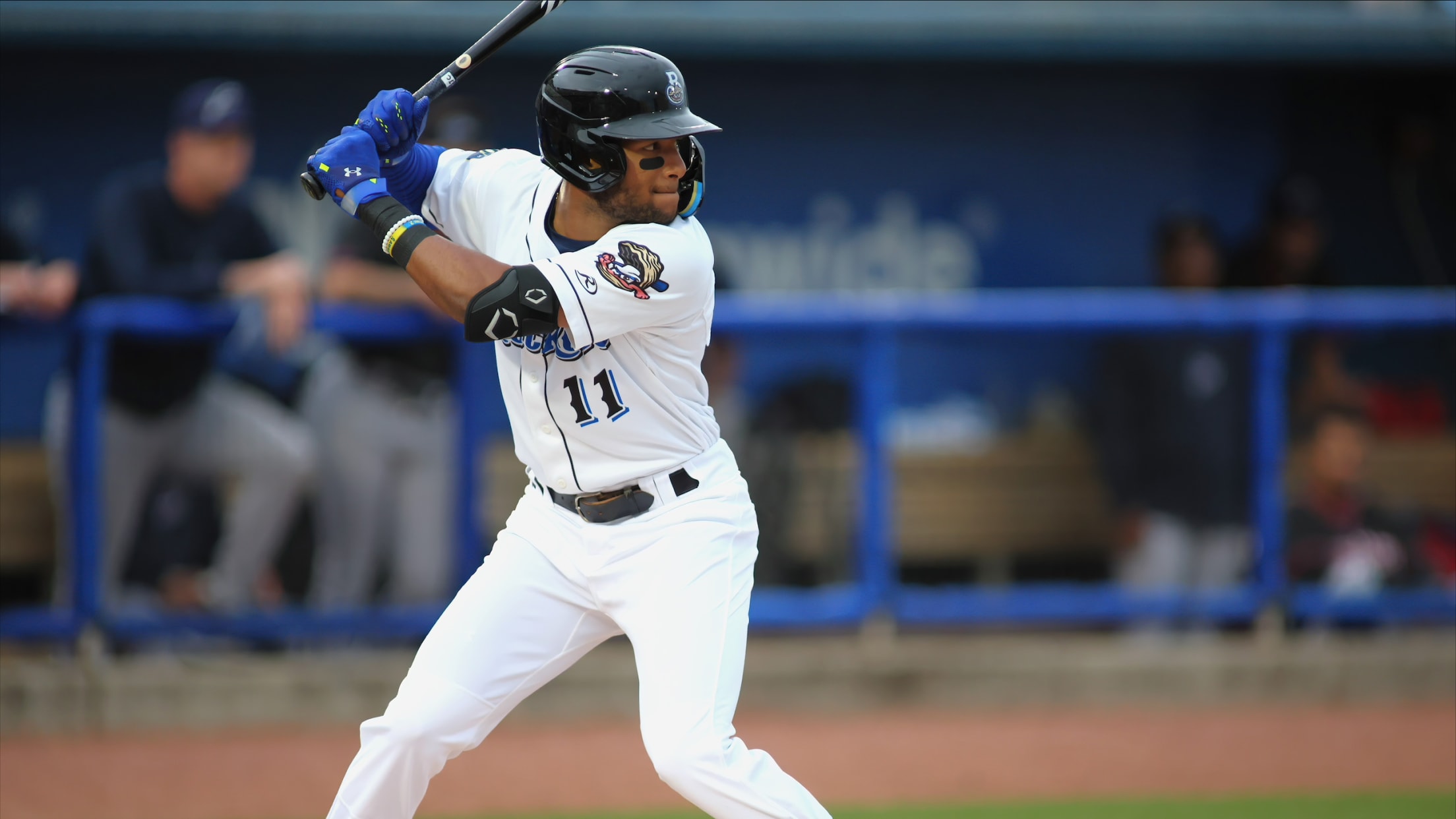 The matchup? Jackson Chourio vs. Ben Joyce -- 19-year-old phenom against a flamethrower who can touch 105 mph. The result? An opposite-field two-run homer off the bat of MLB's No. 4 overall prospect. The Brewers' top prospect won this battle, turning on a 99 mph fastball and leaving the yard
Longest HR ever is not one you think
In June 1987, this Minor League slugger hit one to the moon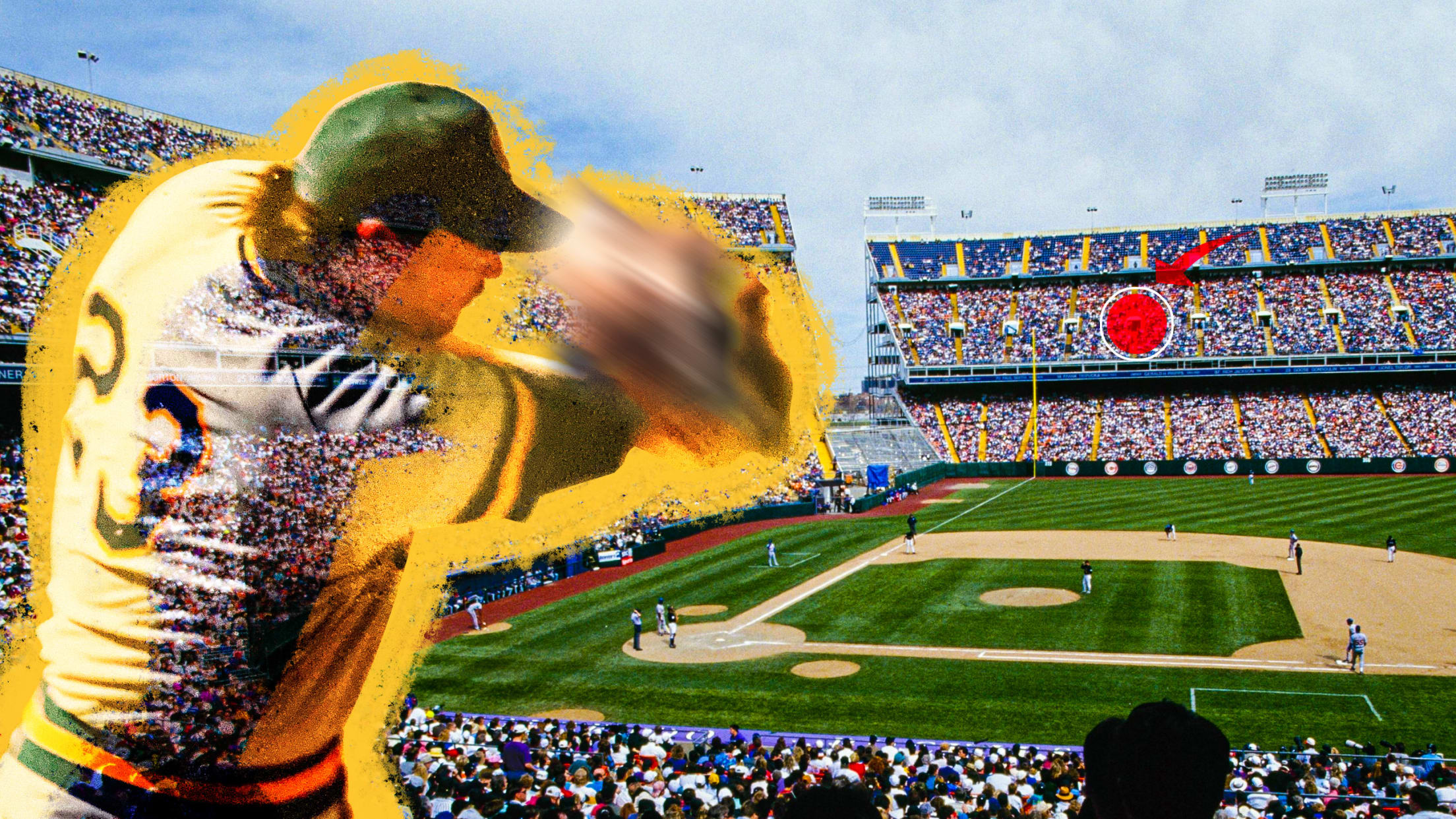 A version of this story originally ran in March 2021.
Wiemer winning at plate with career-best 4 RBIs
No. 3 prospect fires up Brewers with 108.8 mph HR, double in 6-run 7th against LA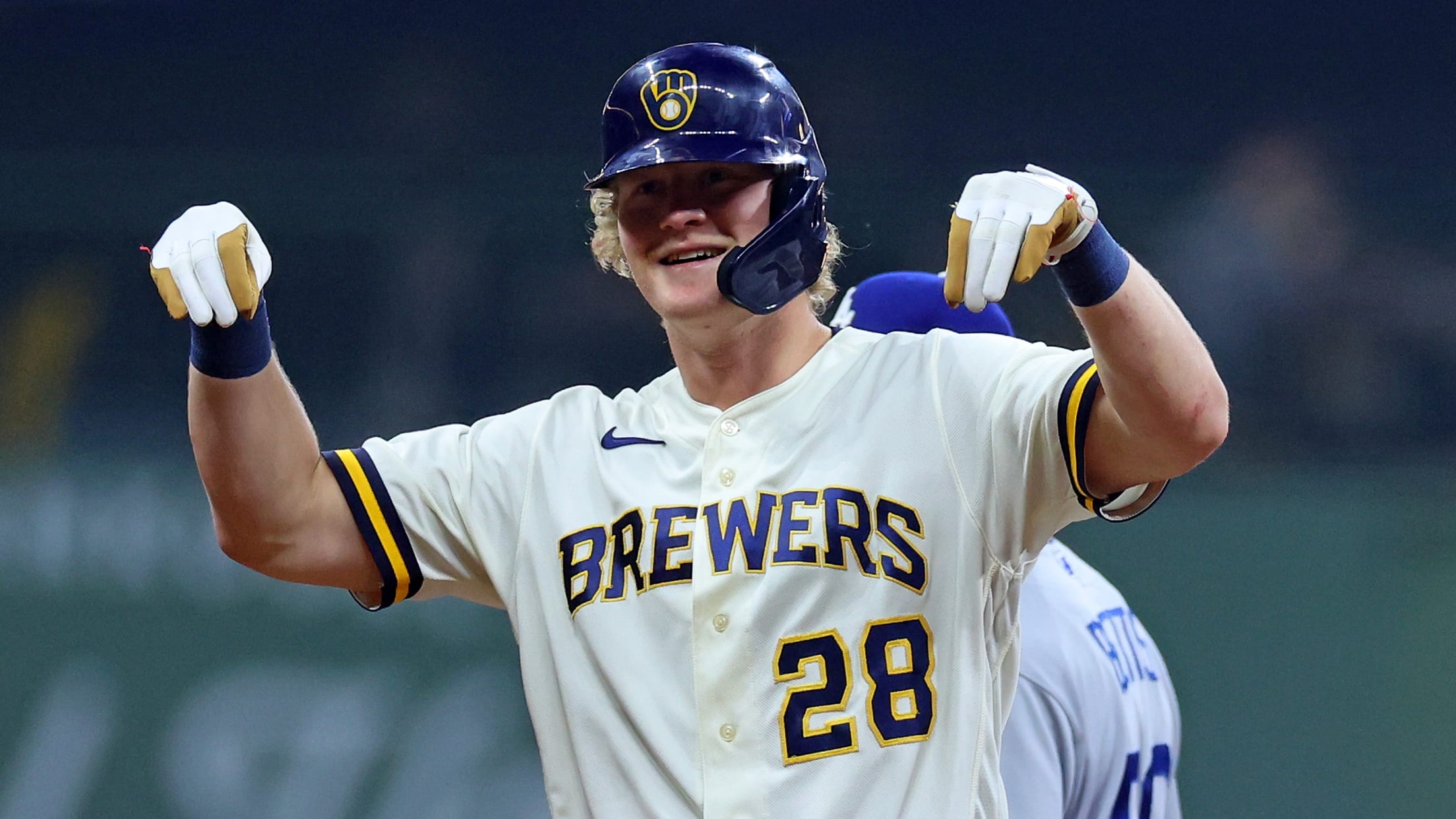 MILWAUKEE -- In the six weeks since his earlier-than-expected callup to the Major Leagues, everything Brewers fans have seen from Joey Wiemer is the opposite of smooth and subtle. It's everything from the rib-cracking warmup swing as he strides to the plate to the wall-crashing catches in center field to
Varland dodges another comebacker on rehab assignment
Hiura walks it off to remain scorching with Triple-A Nashville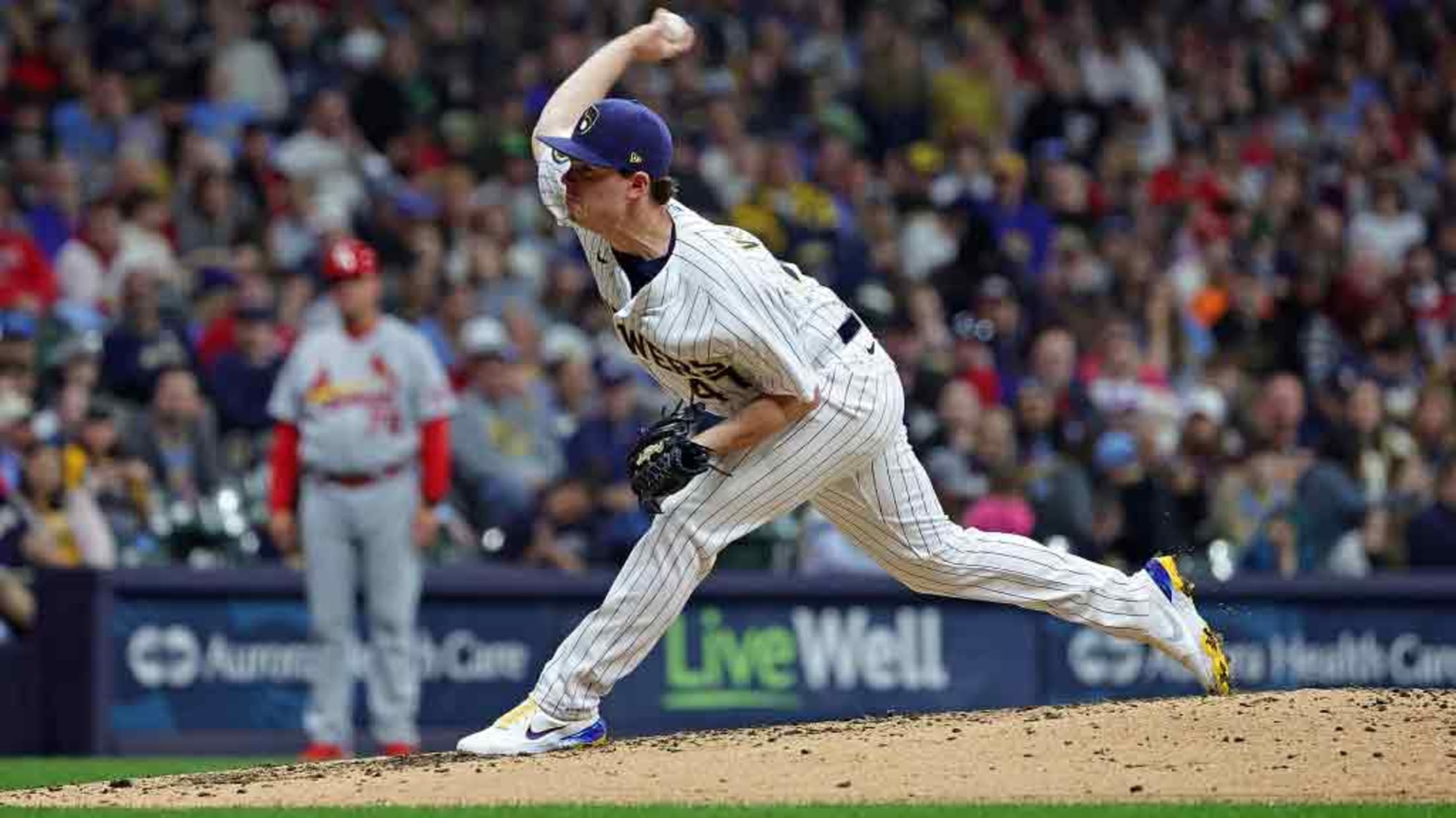 MILWAUKEE -- As long as he'd been pitching, Gus Varland never had to dodge a comebacker at his face. Then he got two in the span of three pitches. "Unbelievable," said MLB Pipeline's No. 25 Brewers prospect. "What are the odds?" Pretty slim, but that's baseball. Varland, the Rule 5
'Fearless' Wiemer adjusting at the plate for Brewers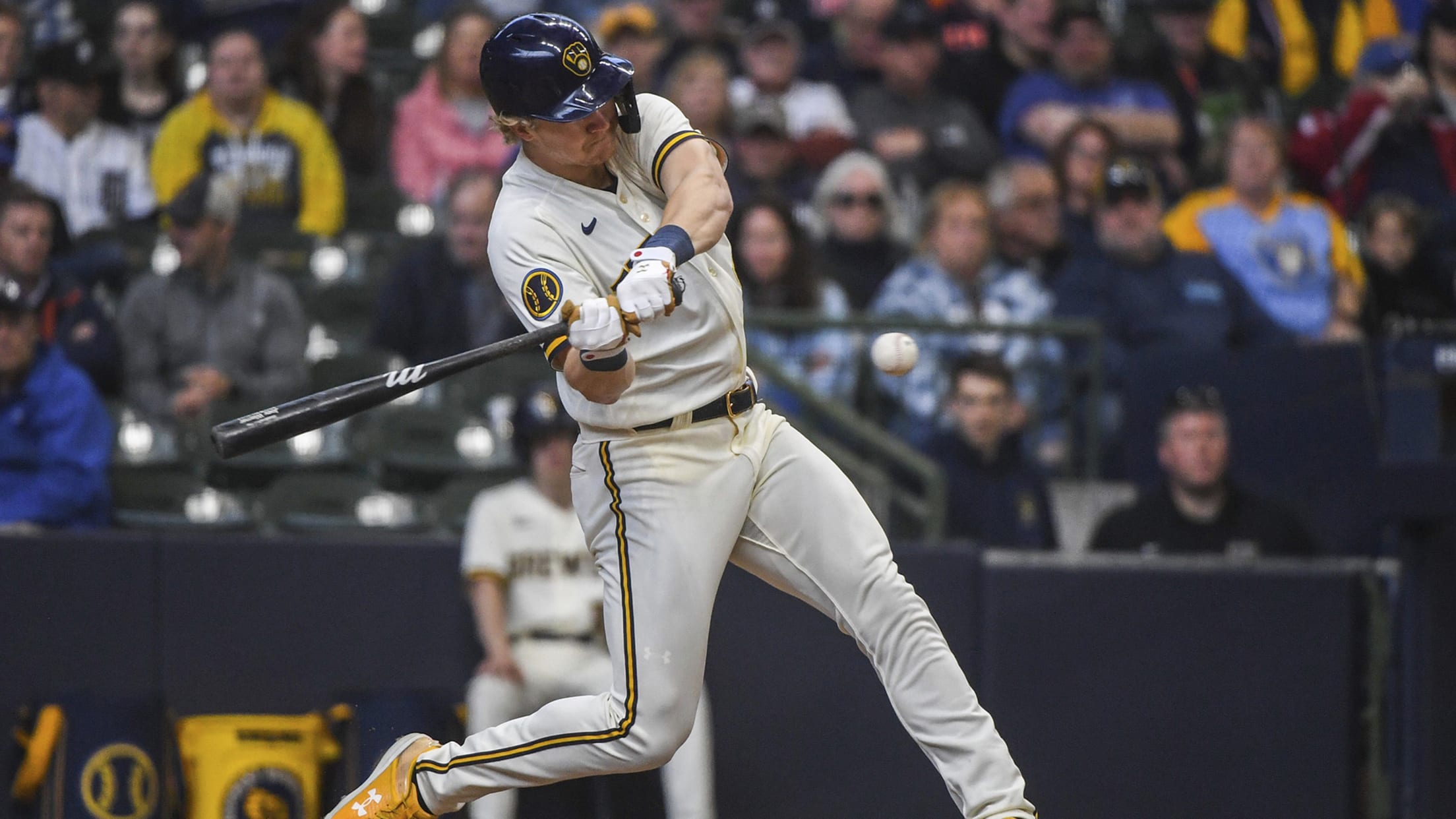 MILWAUKEE -- How did Garrett Mitchell's injury change things for Joey Wiemer, the rookie outfielder finding his footing in the big leagues with the Brewers? Not at all, to hear Wiemer tell it. "I was going to stand there," Wiemer said, pointing toward right field. He slid his extended finger
Top prospect Frelick out 6-8 weeks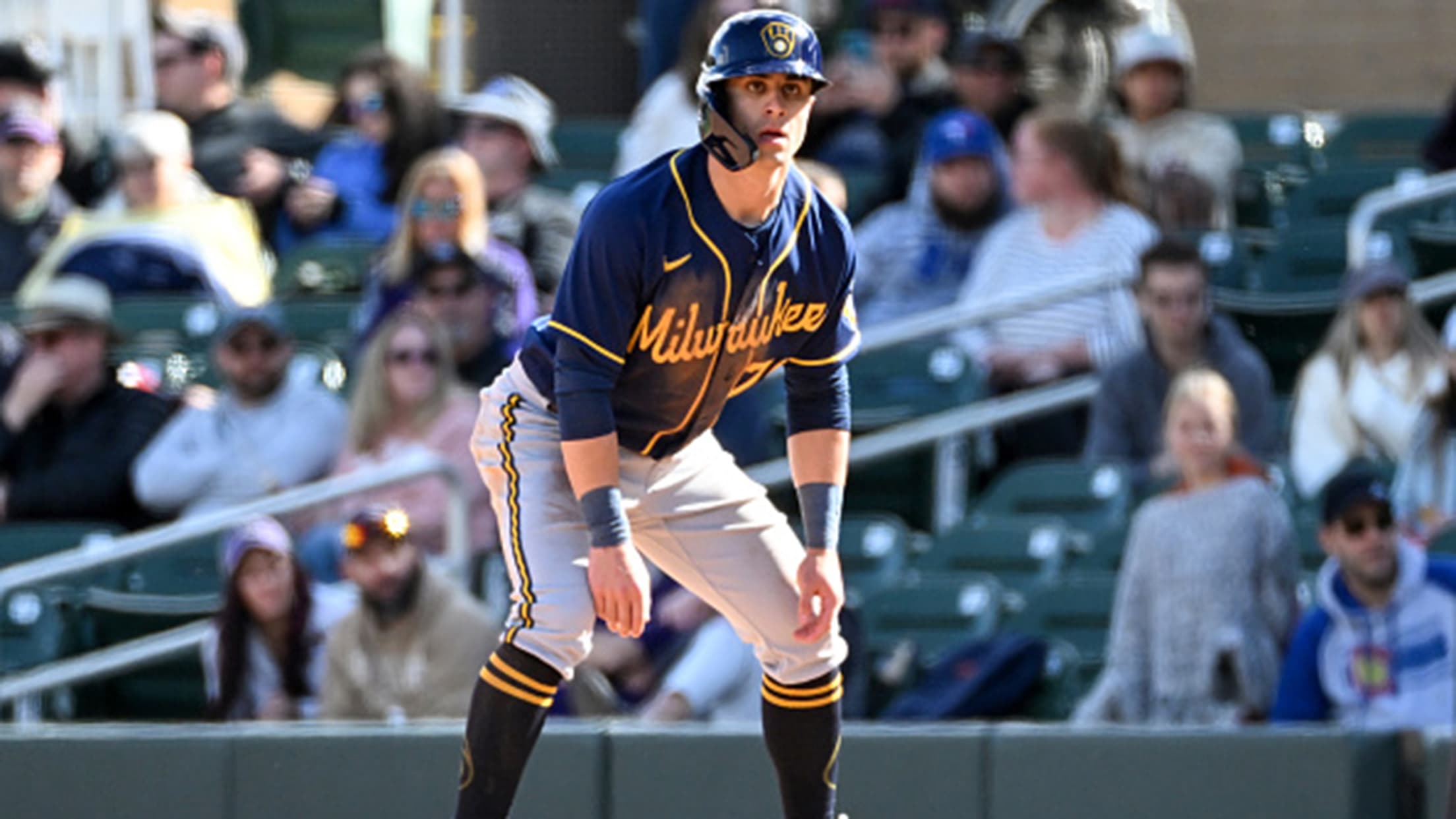 MILWAUKEE -- Brewers outfield prospect Sal Frelick underwent surgery Tuesday to repair a torn ligament in his left thumb and will be sidelined for 6-8 weeks, delivering another blow to what had been Milwaukee's greatest area of organizational depth. Frelick, No. 2 on MLB Pipeline's list of Milwaukee's top prospects
Black is back healthy and mashing at Double-A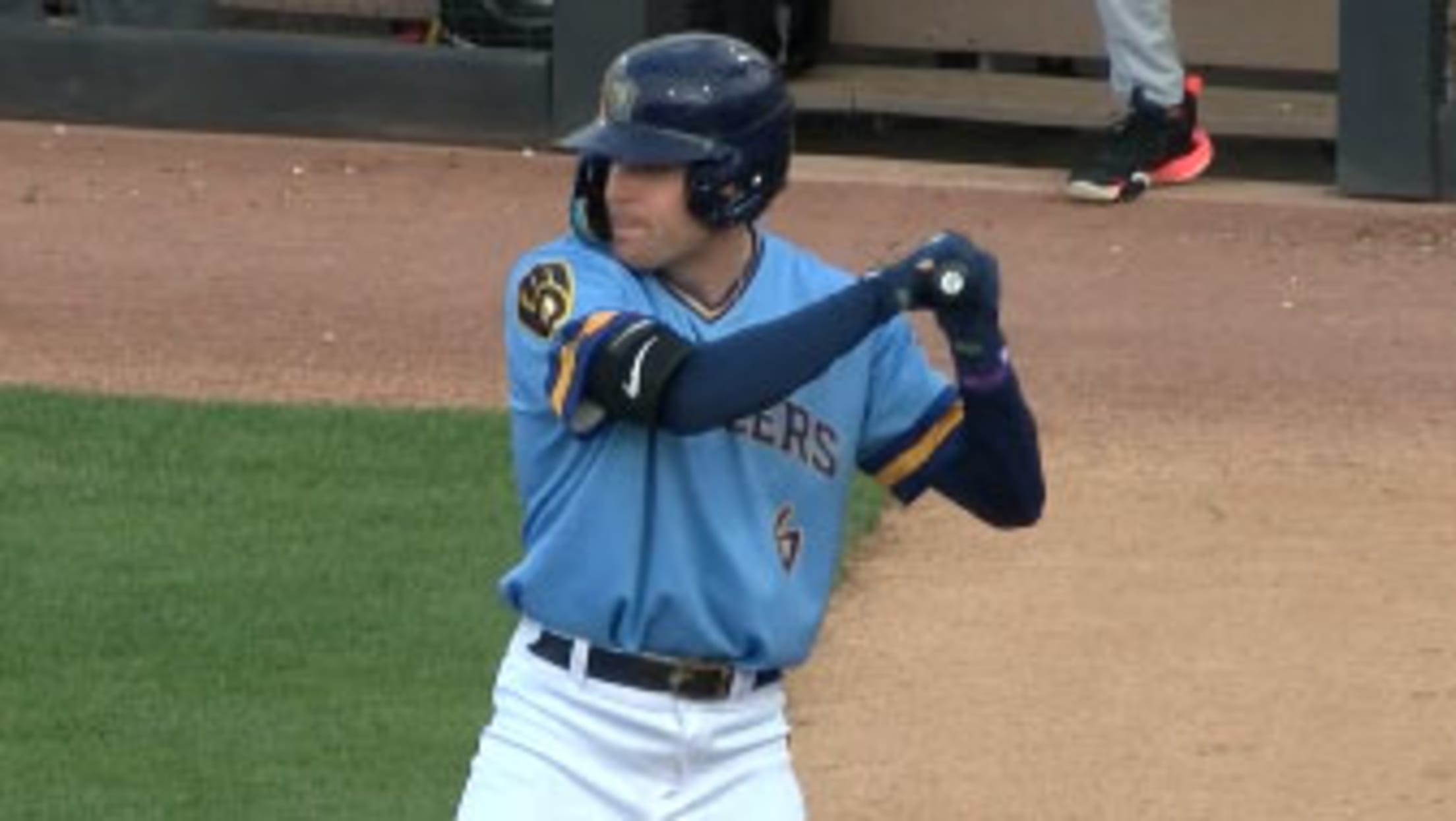 MILWAUKEE -- Brewers infield prospect Tyler Black is healthy again. That means he's hitting again, too. Black, drafted 33rd overall by the Brewers in 2021 and ranked Milwaukee's No. 7 prospect by MLB Pipeline, reached safely in his first 12 games for Double-A Biloxi with a 165 wRC+ going into
Chourio vs. Eury matchup lives up to hype
Top-15 MLB prospects trade blows in Double-A showdown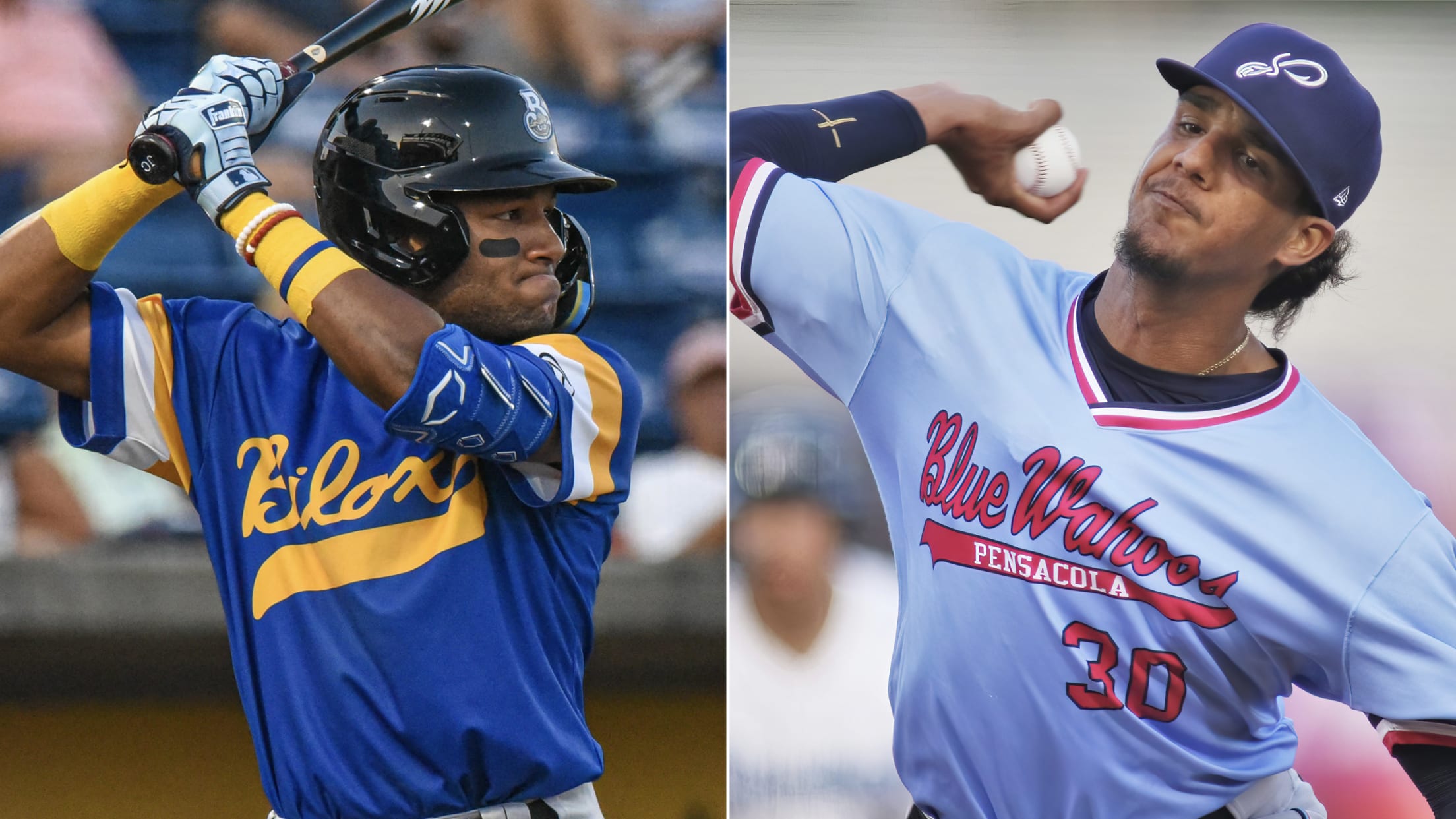 In a battle of über-prospects in the Double-A Southern League on Friday, the edge went to … both of them? There was considerable hype surrounding the matchup of Marlins right-hander Eury Pérez and Brewers outfielder Jackson Chourio -- each the top-ranked prospect in their respective organization -- and it lived
'He's special:' Chourio walks off in first multihomer effort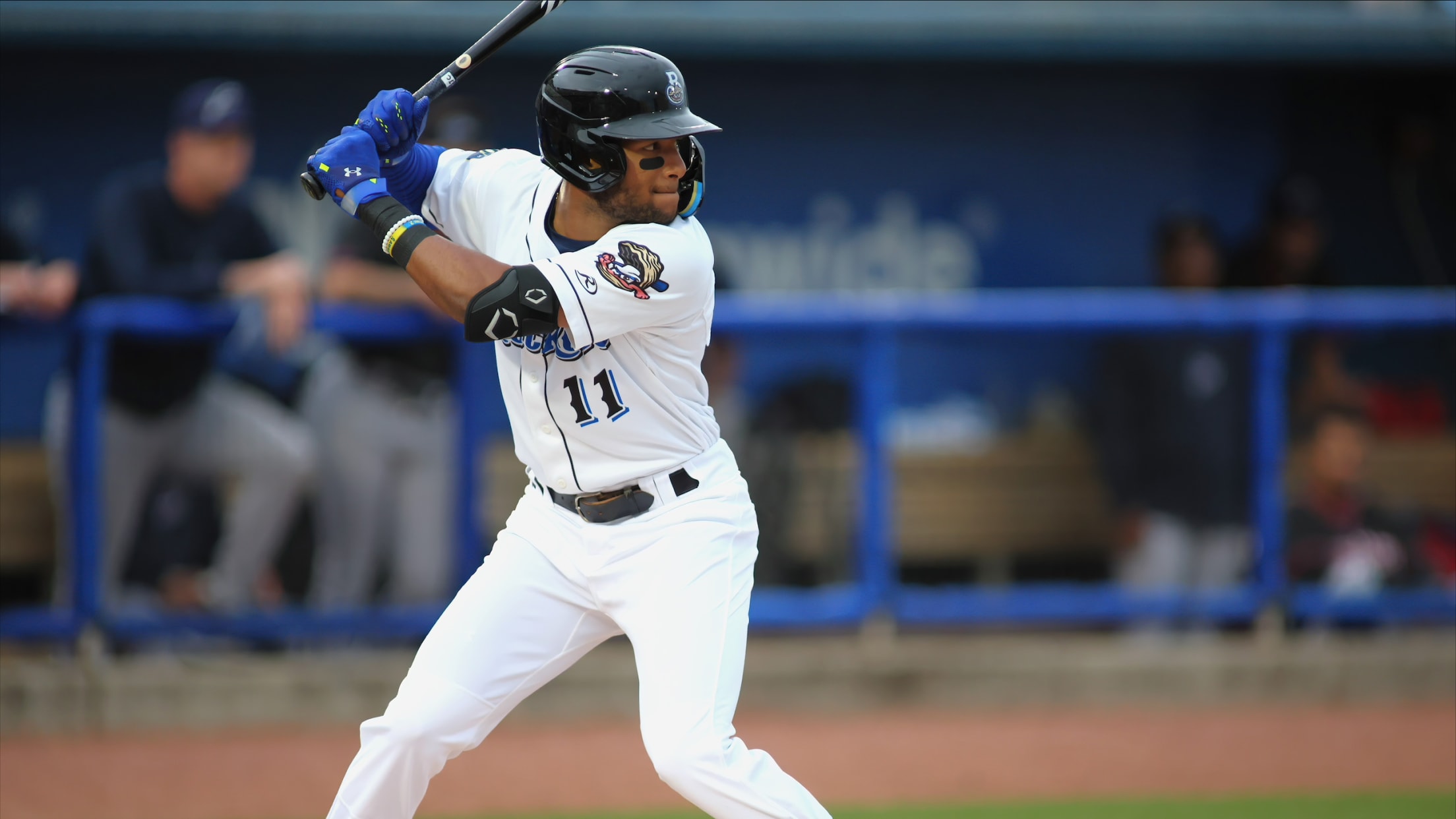 In just his fourth game of the season, Jackson Chourio tapped into his power. And he did so not once, but twice on Tuesday, racking up a couple milestones in the process. The Brewers' top prospect hit his first homer for Biloxi, a two-run jack to right field off Pensacola
Frelick filling highlight reel while with Triple-A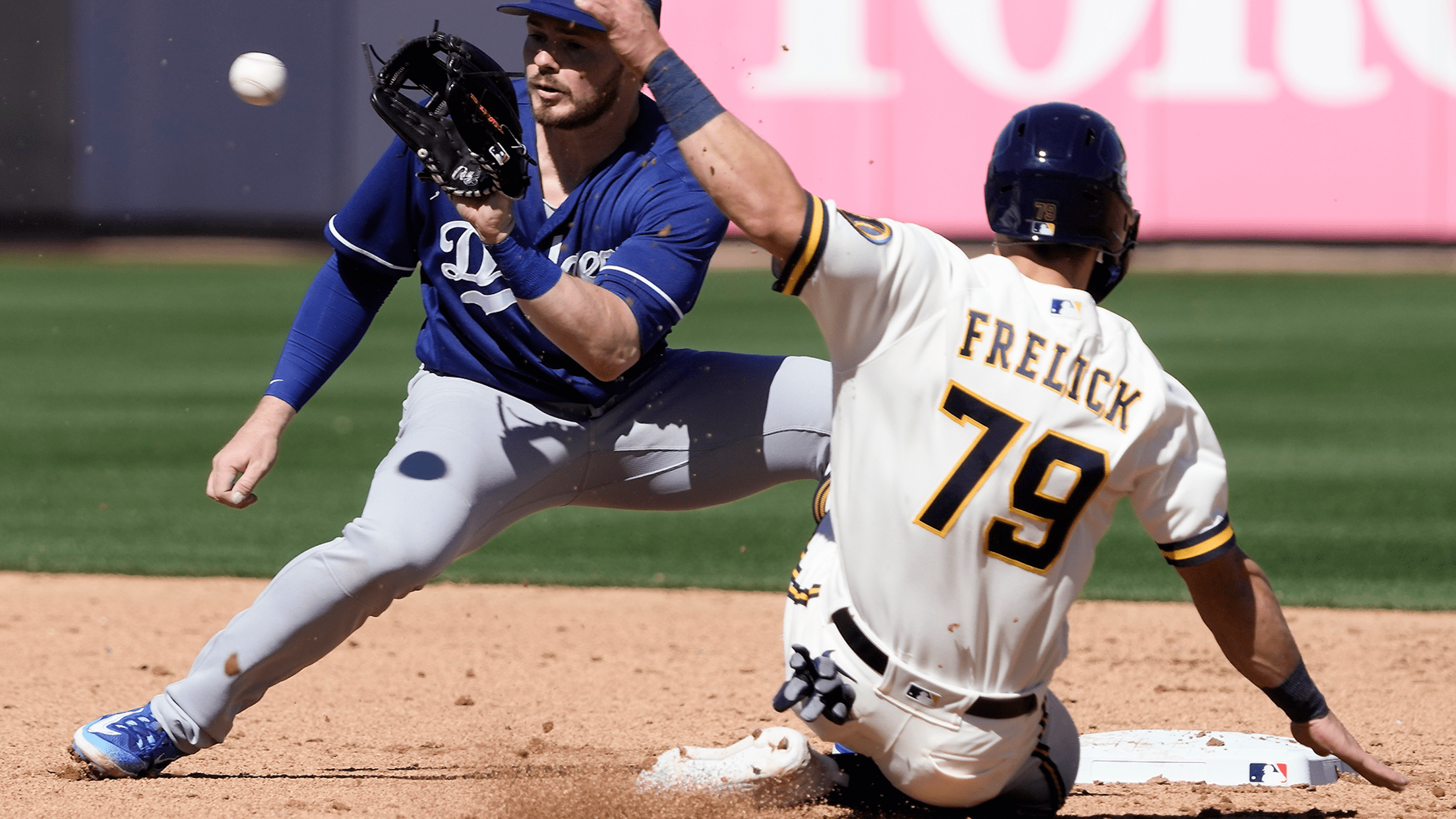 MILWAUKEE -- After getting the news he was headed to the big leagues before Triple-A Nashville played a single game, Joey Wiemer was able to share the news with fellow Brewers outfield prospect and the club's No. 2 prospect, according to MLB Pipeline, Sal Frelick. No surprise, Frelick was thrilled
Chourio blazing a new trail -- with way more to come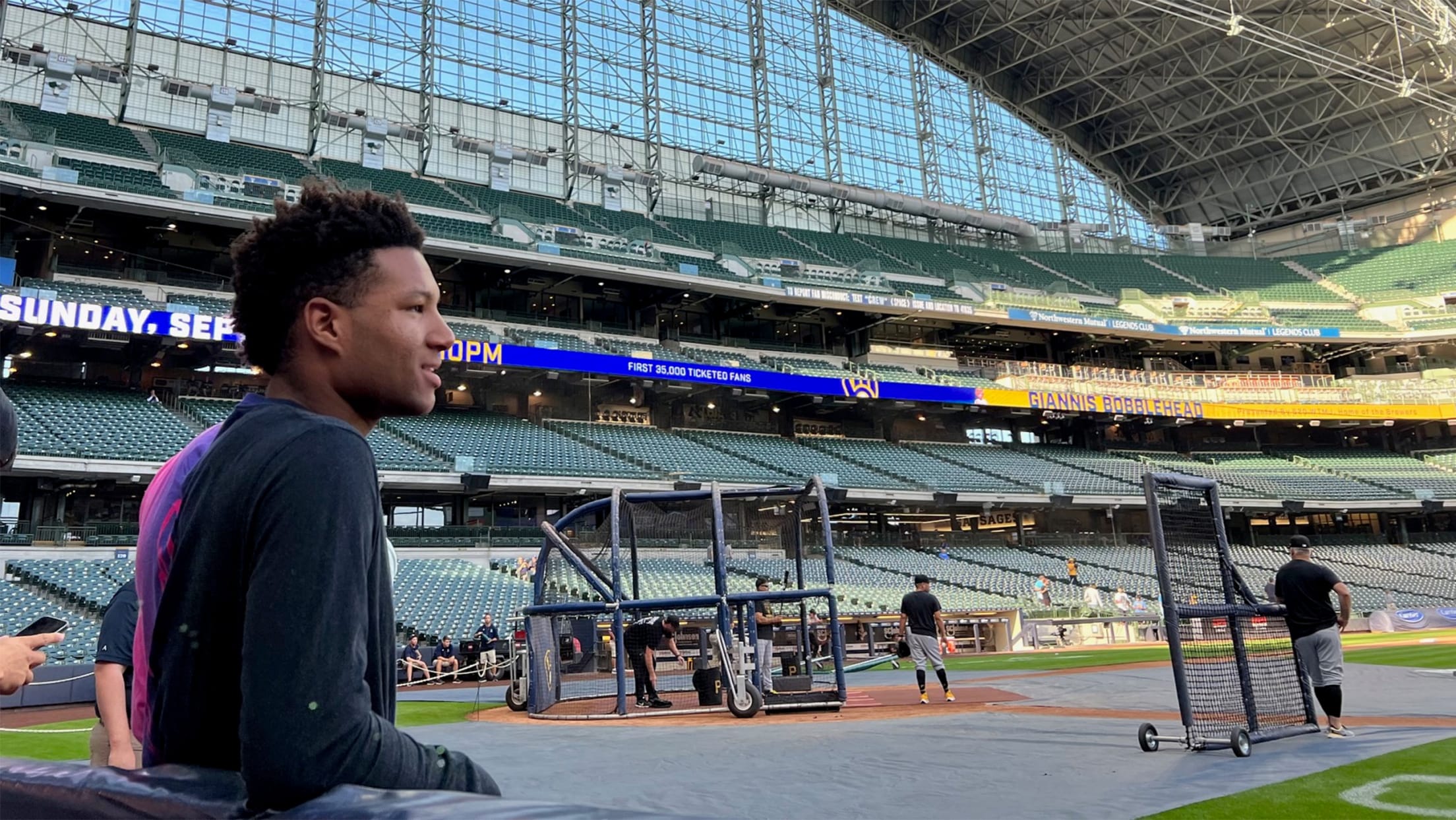 This story was excerpted from Adam McCalvy's Brewers Beat newsletter. To read the full newsletter, click here. And subscribe to get it regularly in your inbox. MILWAUKEE -- Before there was MLB Pipeline, there was Baseball America, and for the first time in that venerable publication's history, the Brewers have
Garrett Mitchell credits walk-off HR to wife's absence (She disagrees!)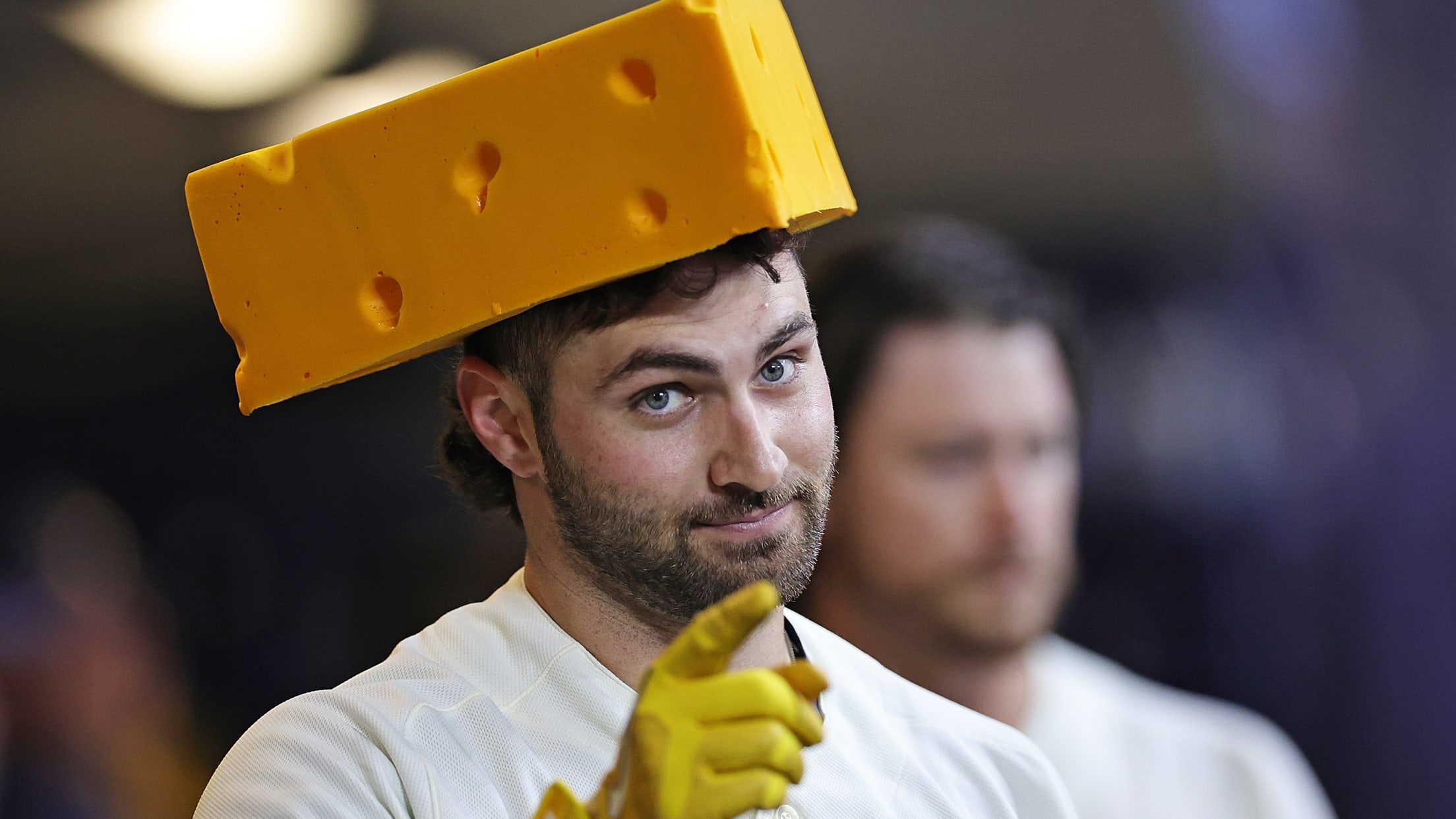 Brewers rookie outfielder Garrett Mitchell's season is off to a great start, but he might have some making up to do with his wife, professional softball player Haley Cruse Mitchell. In the excitement of his walk-off homer off Mets reliever Adam Ottavino on Wednesday afternoon, the 24-year-old made something that
Explore Nashville's First Horizon Park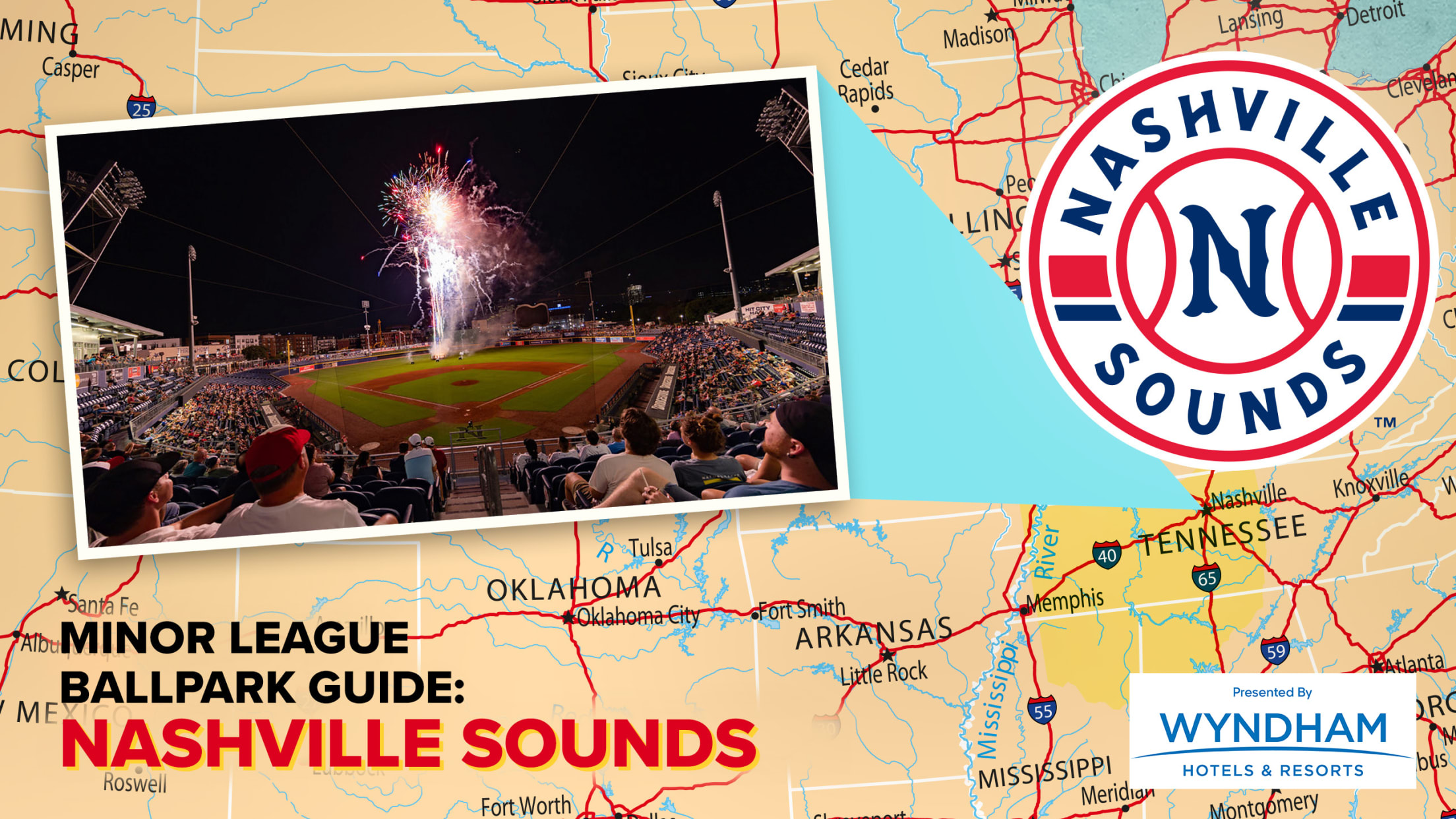 Welcome to First Horizon Park, where the chicken is hot, the Sounds are nice and loud and Milwaukee Brewers prospects try to prove they're ready to make the jump from Triple-A to The Show.
Where the Brewers' Top 30 prospects are starting season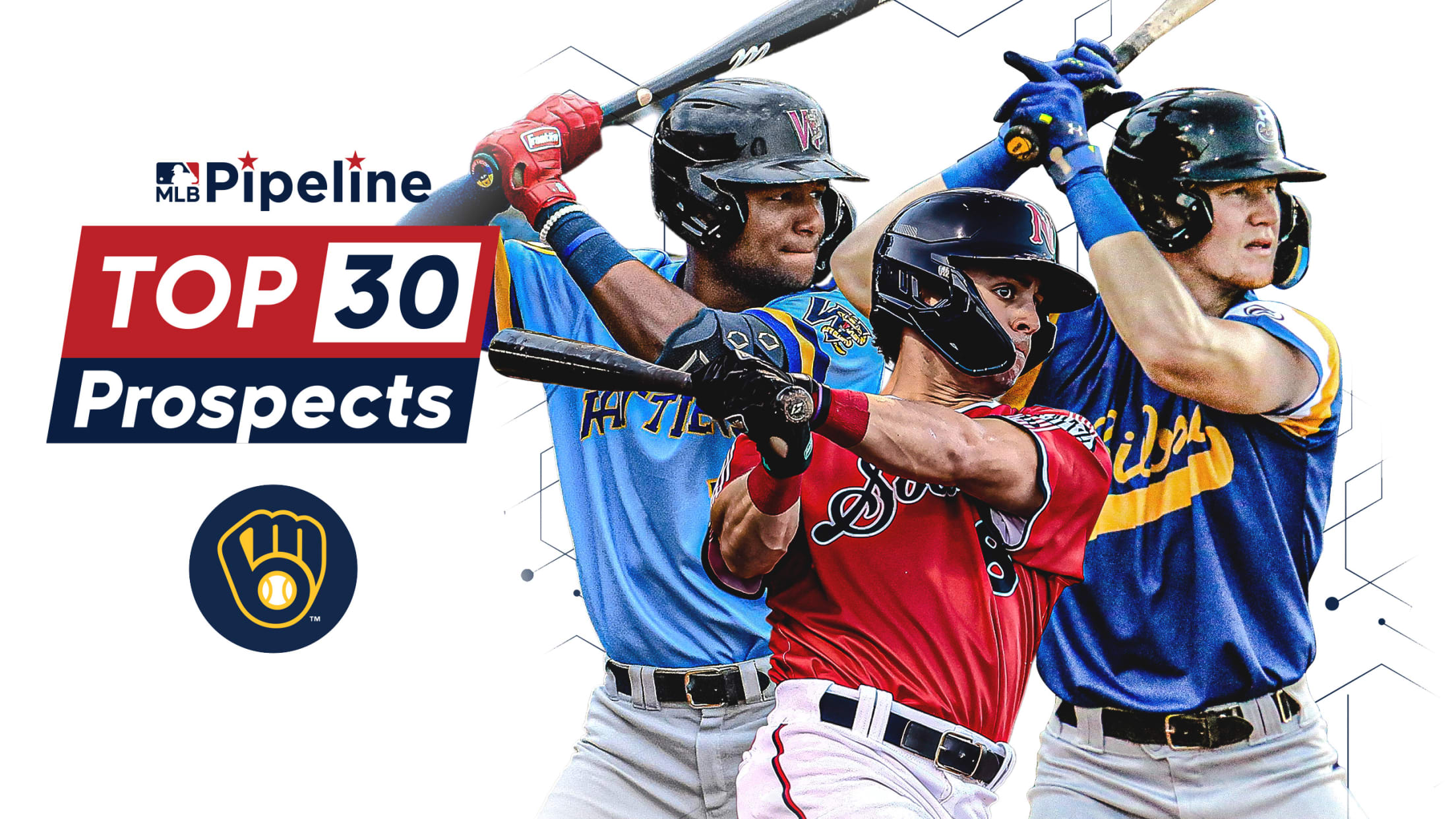 With the Minor League season opening this week, here's where the Brewers' Top 30 prospects are projected to start:
Jackson Chourio (MLB No. 8), OF -- Biloxi (Double-A)
Sal Frelick (MLB No. 30), OF -- Nashville (Triple-A)
Joey Wiemer, OF -- Milwaukee (MLB)
Garrett Mitchell, OF
Does it get better than this? A slam for 1st HR in front of your folks!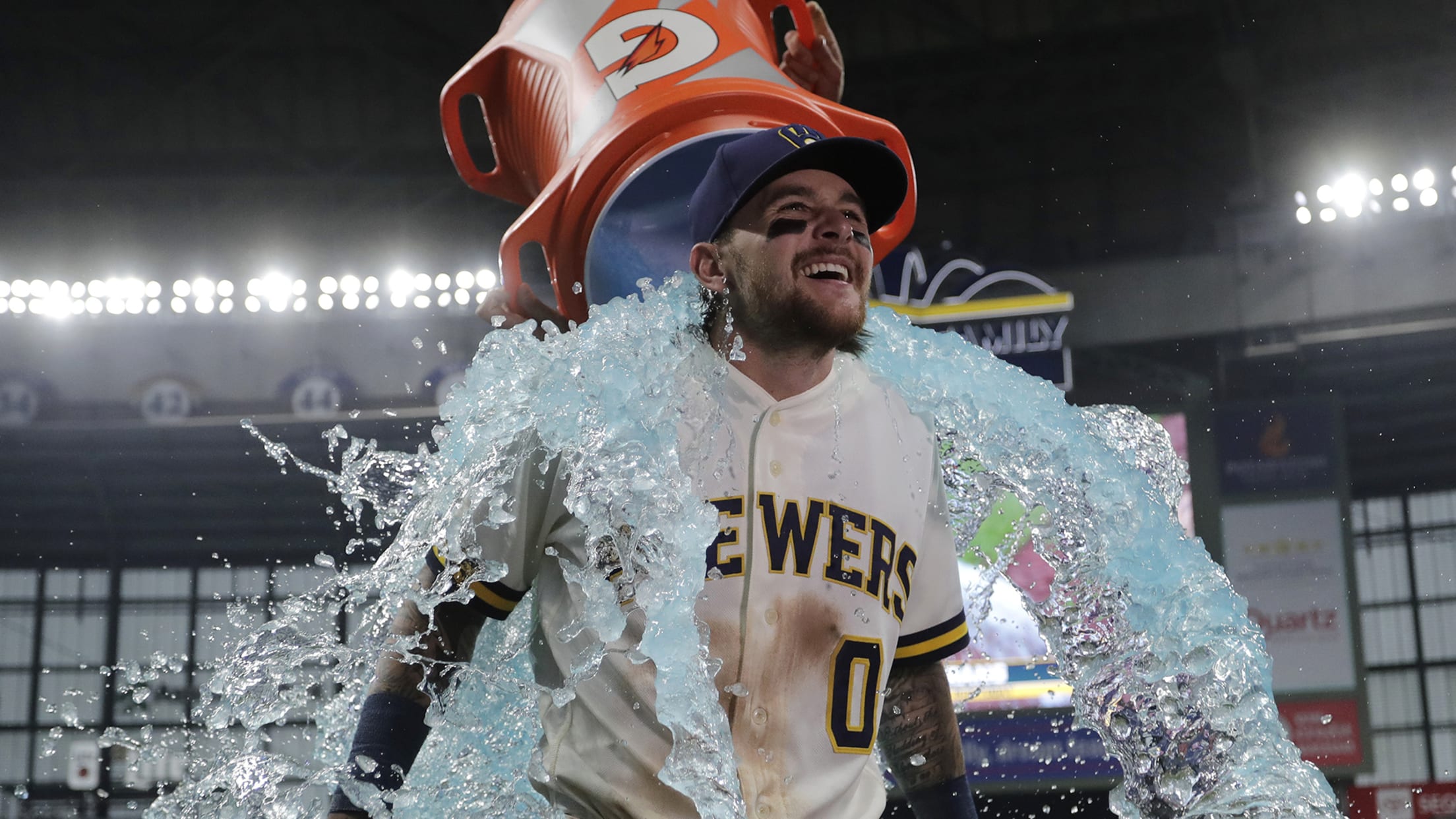 MILWAUKEE -- Craig Counsell keeps urging everyone to watch closely while Brice Turang plays defense. But Turang keeps doing things to make you notice the bat. With his parents in the stands for the Brewers' sold-out home opener, the rookie second baseman smashed a grand slam for his first career
'No butterflies': Wiemer proves he belongs in Crew debut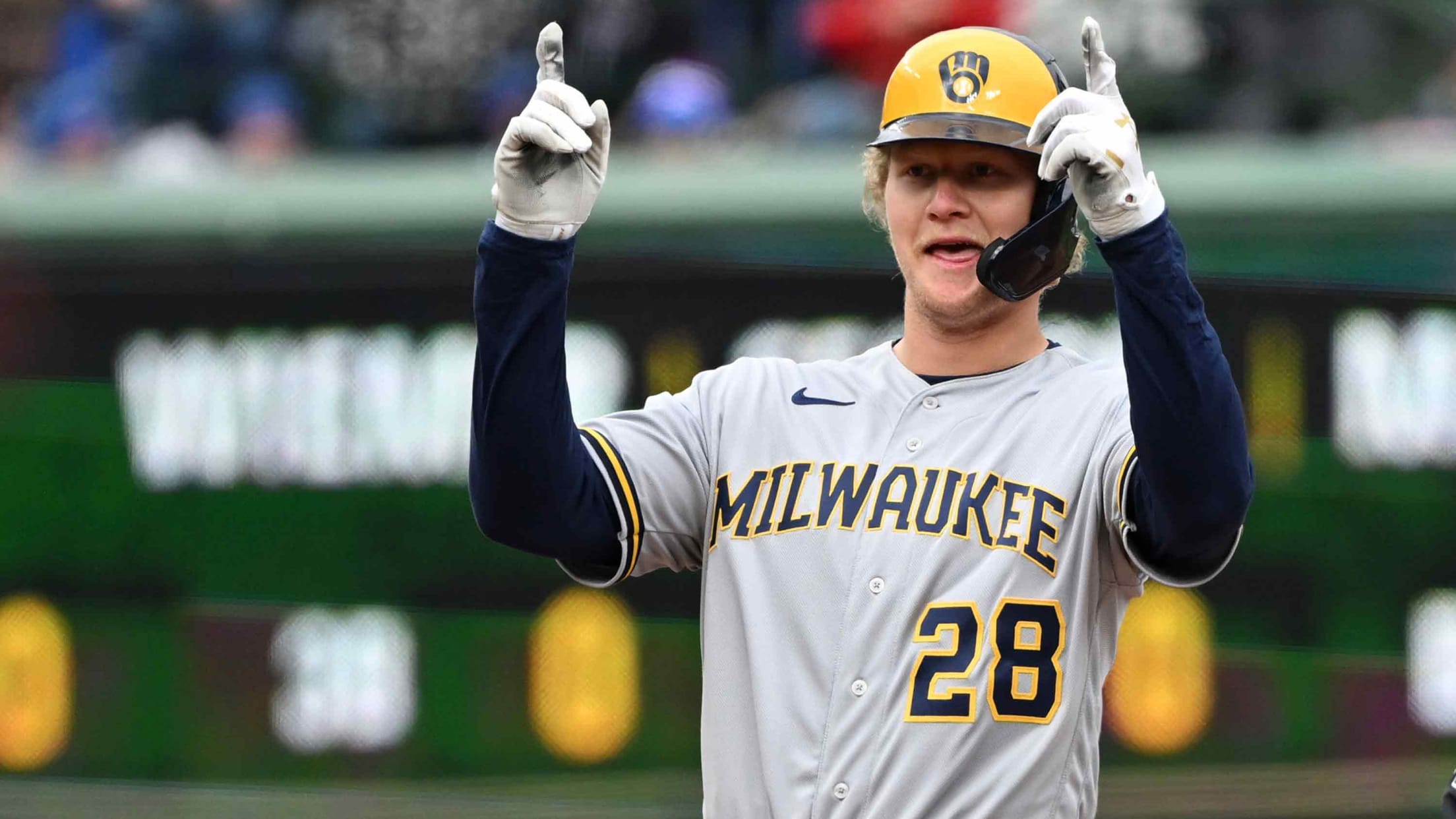 CHICAGO -- The day began with a Wrigley Field tradition. Brewers rookies, clad in full uniform, crossed the street for a coffee run and returned with enough caffeine to kill a billy goat. One rookie was exempt. While Brice Turang and Gus Varland were trying to keep the Frappuccinos separate
Brewers call up No. 3 prospect Joey Wiemer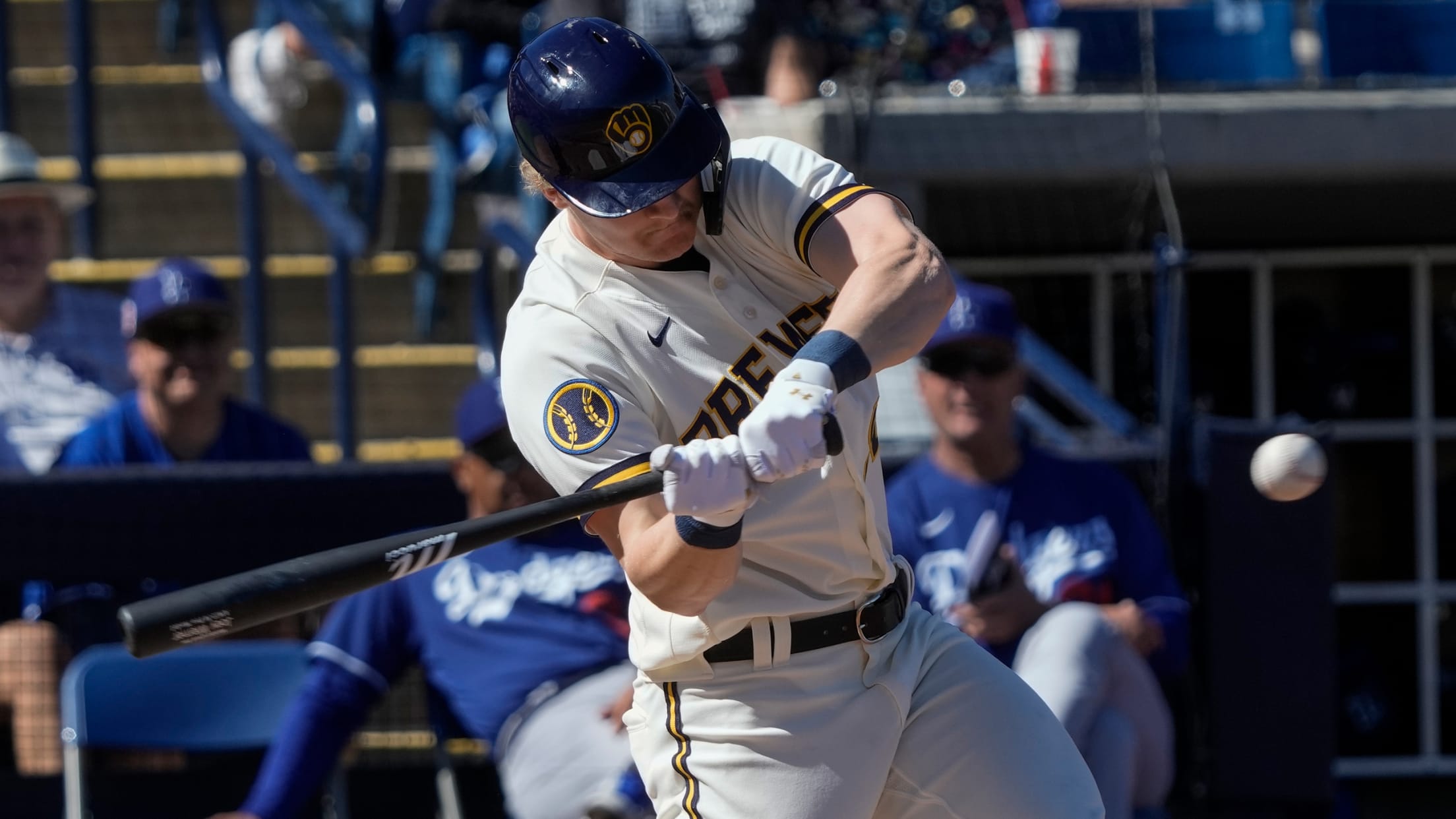 CHICAGO -- After giving him a good, long look for the Opening Day roster, the Brewers called up outfield prospect Joey Wiemer to the big leagues one game into the regular season. Wiemer, MLB Pipeline's No. 3 Brewers prospect and the No. 90 prospect in baseball, was promoted on Thursday
What to expect from Joey Wiemer with the Brewers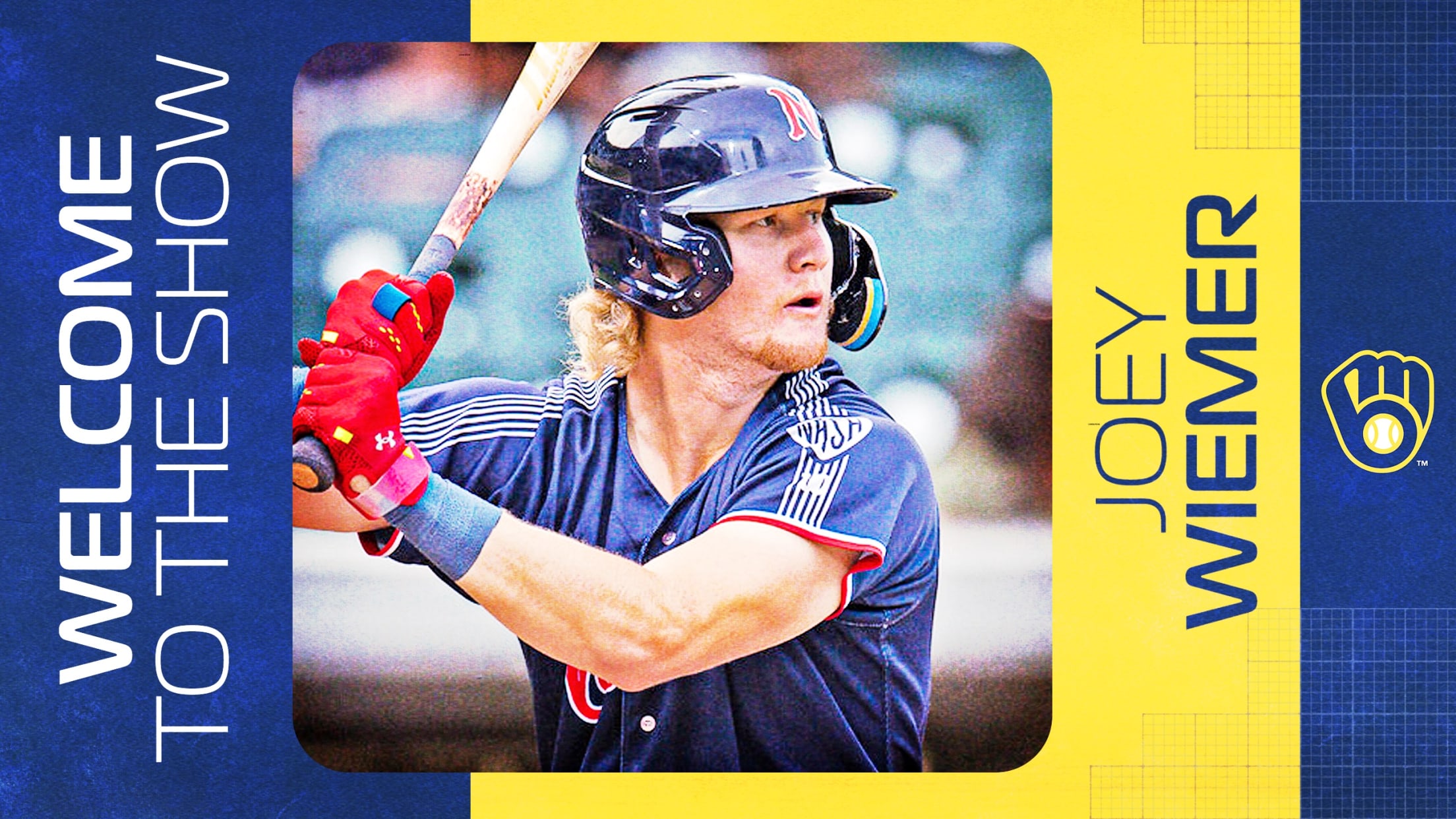 Much was made this offseason about how four of the Brewers' top five prospects are outfielders. Garrett Mitchell was the first to arrive in the Majors last season and began 2023 as Milwaukee's Opening Day center fielder. Now, another member of the calvary is about to arrive, and he is