The 5 best seasons by Brewers pitchers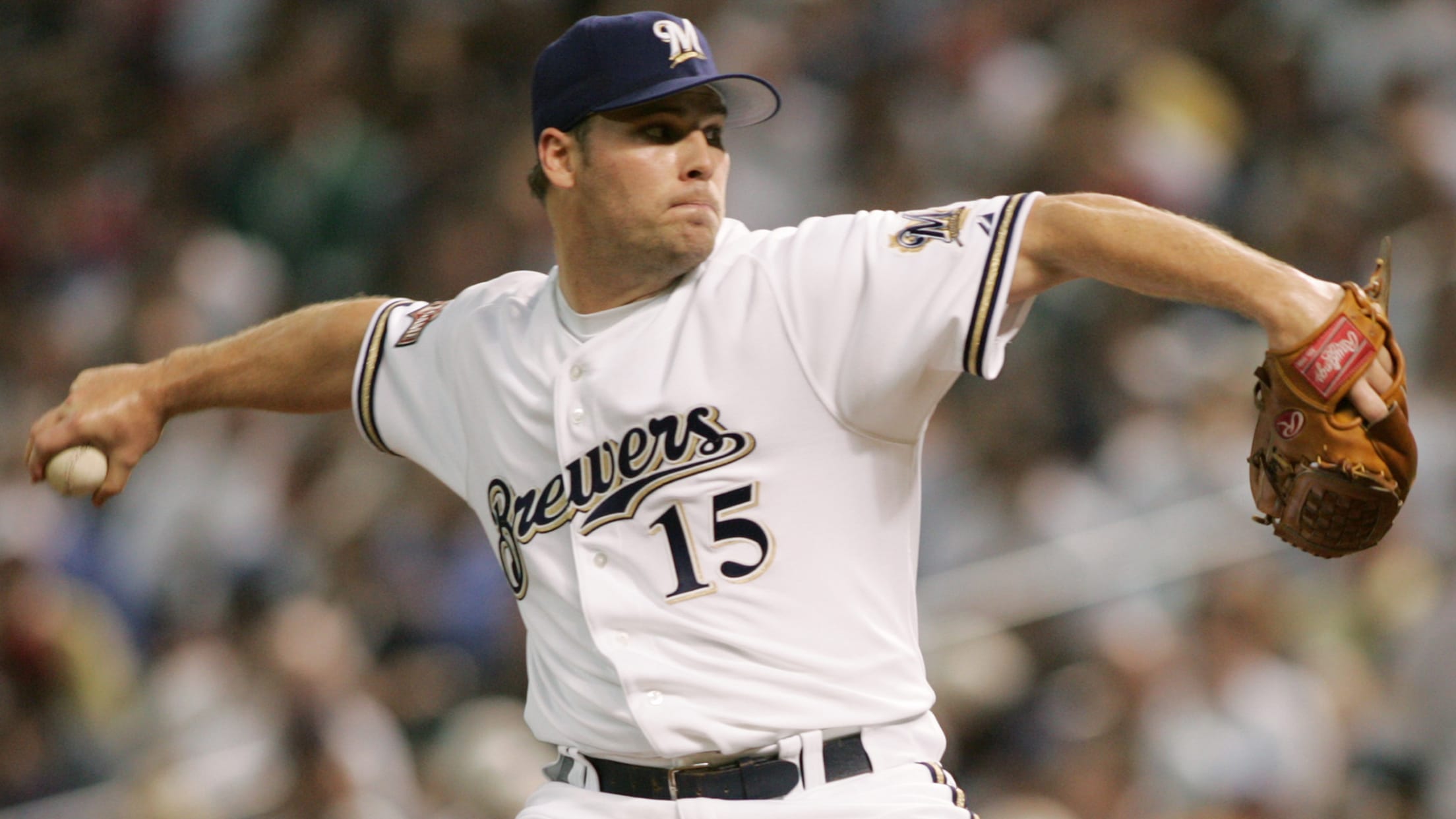 MILWAUKEE -- Who put together the best seasons for a pitcher in Brewers history? To start a list, we averaged players' WAR from Fangraphs, Baseball-Reference and Stats Inc. After the top four, it seemed time to deviate. Do you agree with these selections for the top five seasons for a
Top 5 Brewers who are not in Hall of Fame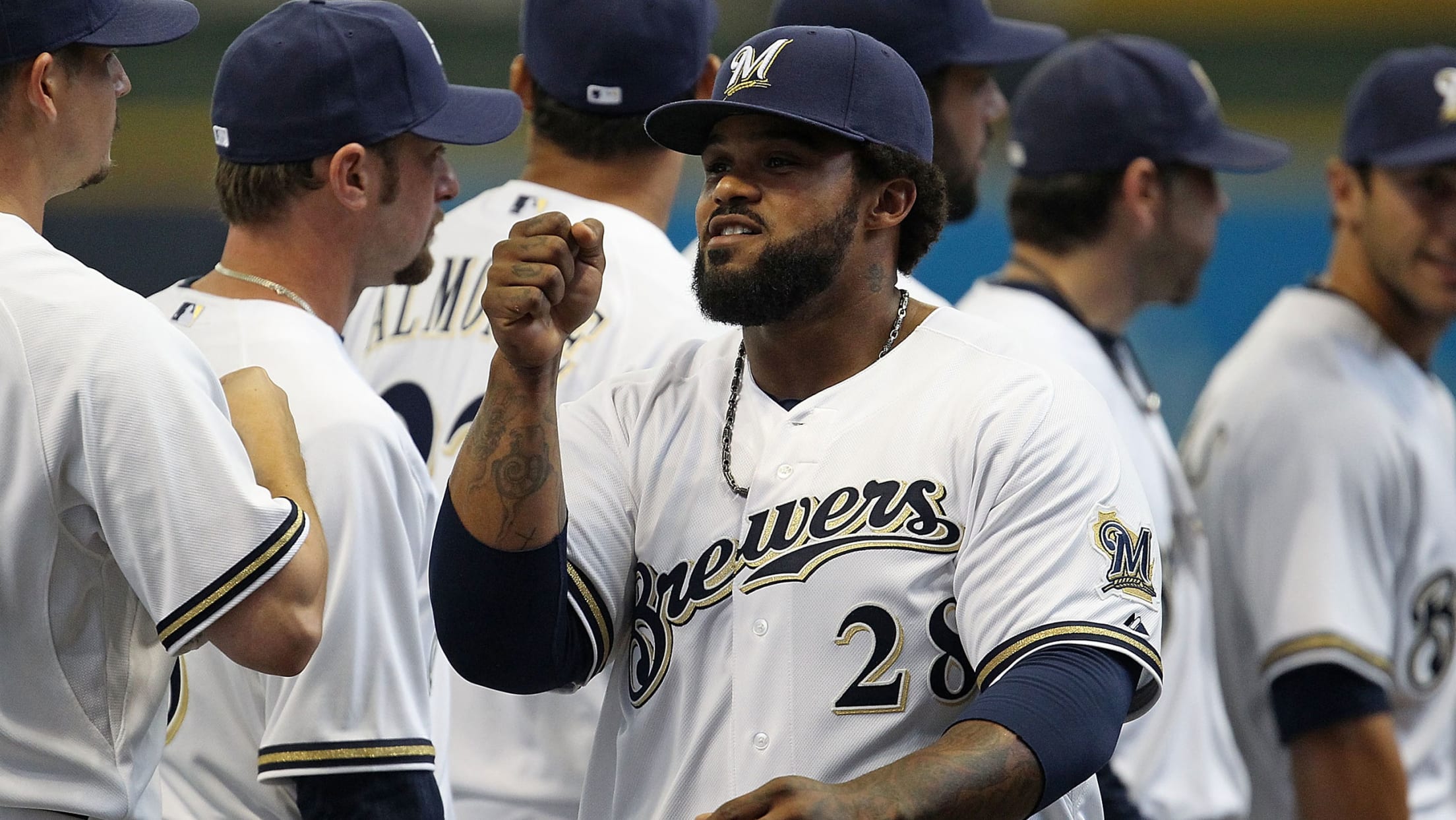 Who are the best Brewers not in the Hall of Fame? Note that we are including only players who spent multiple seasons with a team, so CC Sabathia is not on this Brewers list despite the indelible memories he left. These rankings are for fun and debates purposes only.
10 biggest trades in Brewers history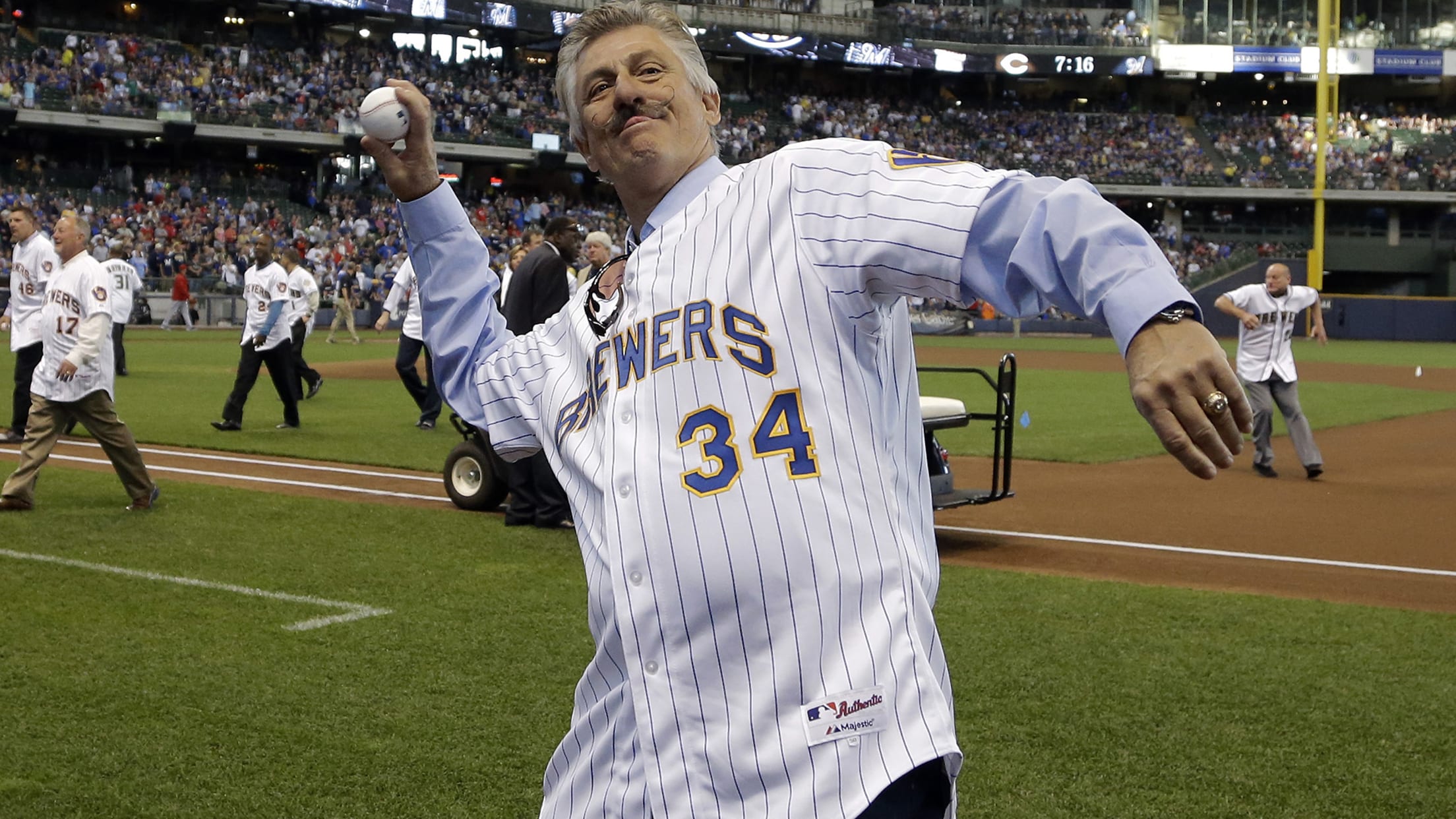 MILWAUKEE -- The best trade in Brewers history is easy, since it's not every franchise that can point to acquiring a Hall of Famer, a borderline Hall of Famer and the next year's Cy Young Award winner in the same swap. But after that Brewers-Cardinals classic, rating trades depends on
Cheers! Top 5 moments in Miller Park history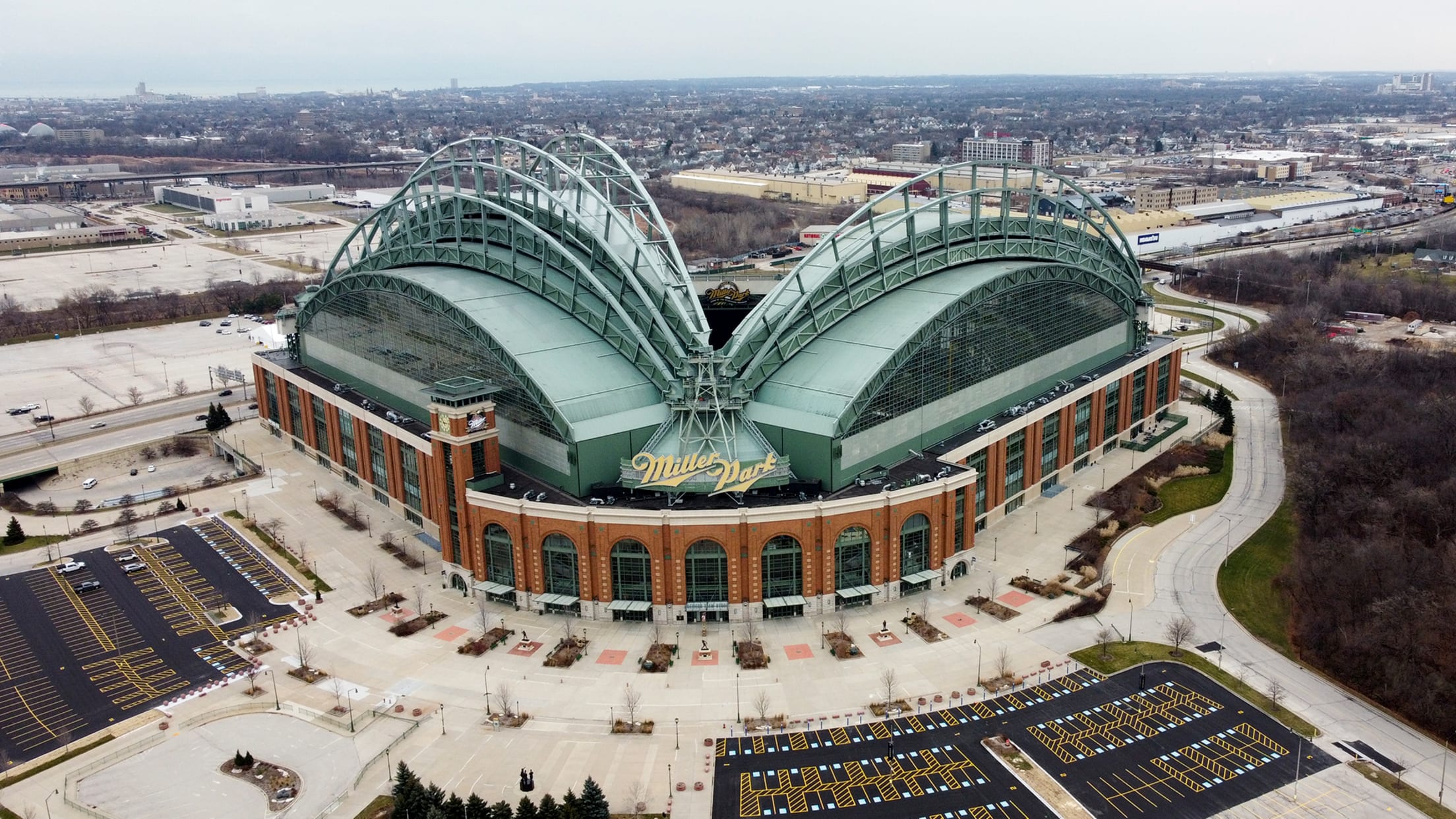 MILWAUKEE -- So long, Miller Park. Welcome to American Family Field. The home of the Brewers has a new name as of Jan. 1, 2021, as a new naming rights agreement with Madison, Wis.-based American Family Insurance kicks in. It ends a 20-year run of Miller Park, and while the
The Crew's all-time single-season team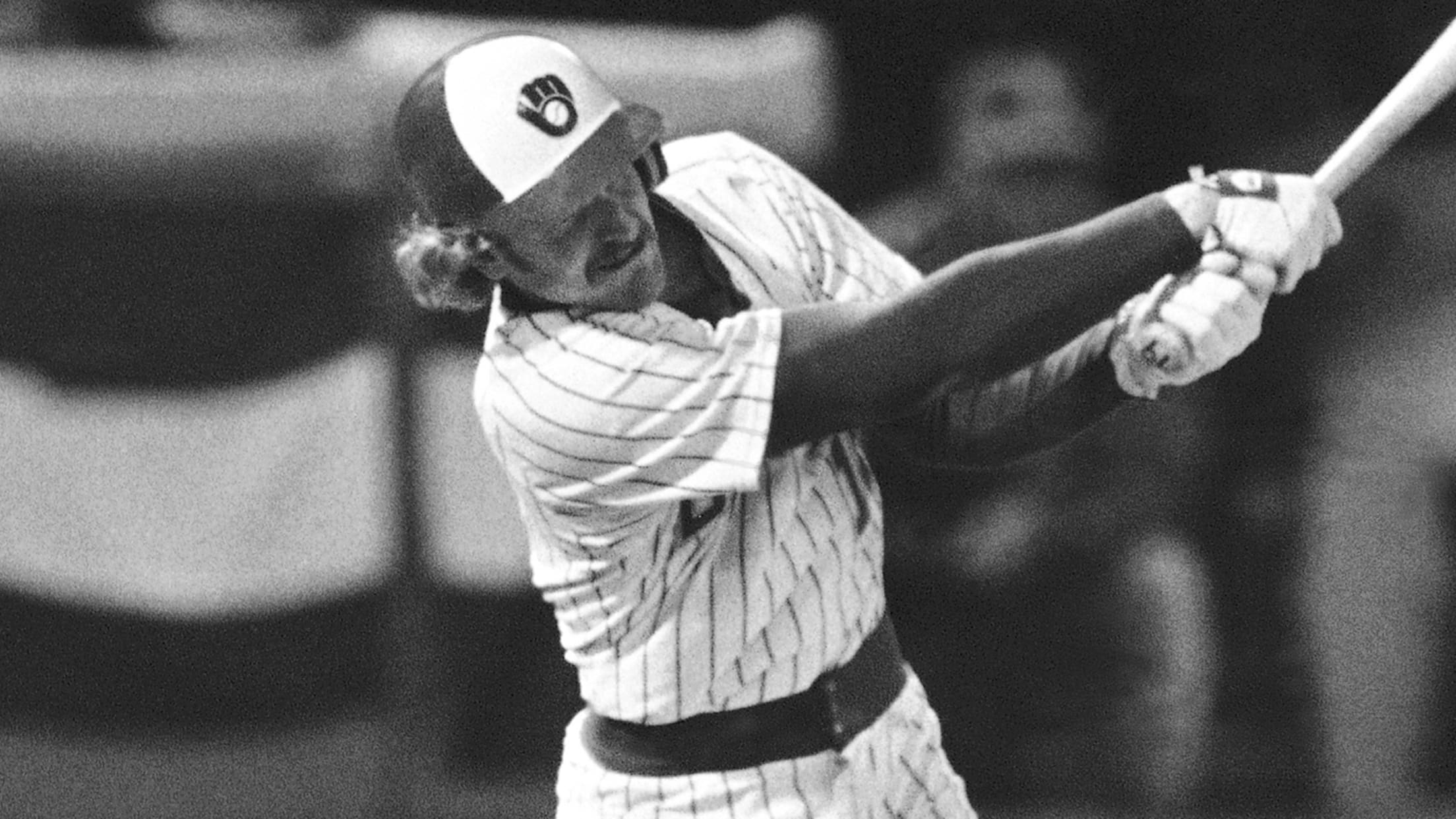 MILWAUKEE -- Cecil Cooper's .352 average or one of Prince Fielder's monster years? Tommy Harper's impressive introduction to Milwaukee or the first of Paul Molitor's top 10 finishes in Most Valuable Player Award balloting? Those were some of the debates as we compiled the best seasons at each position in
Best Crew player to wear each uni number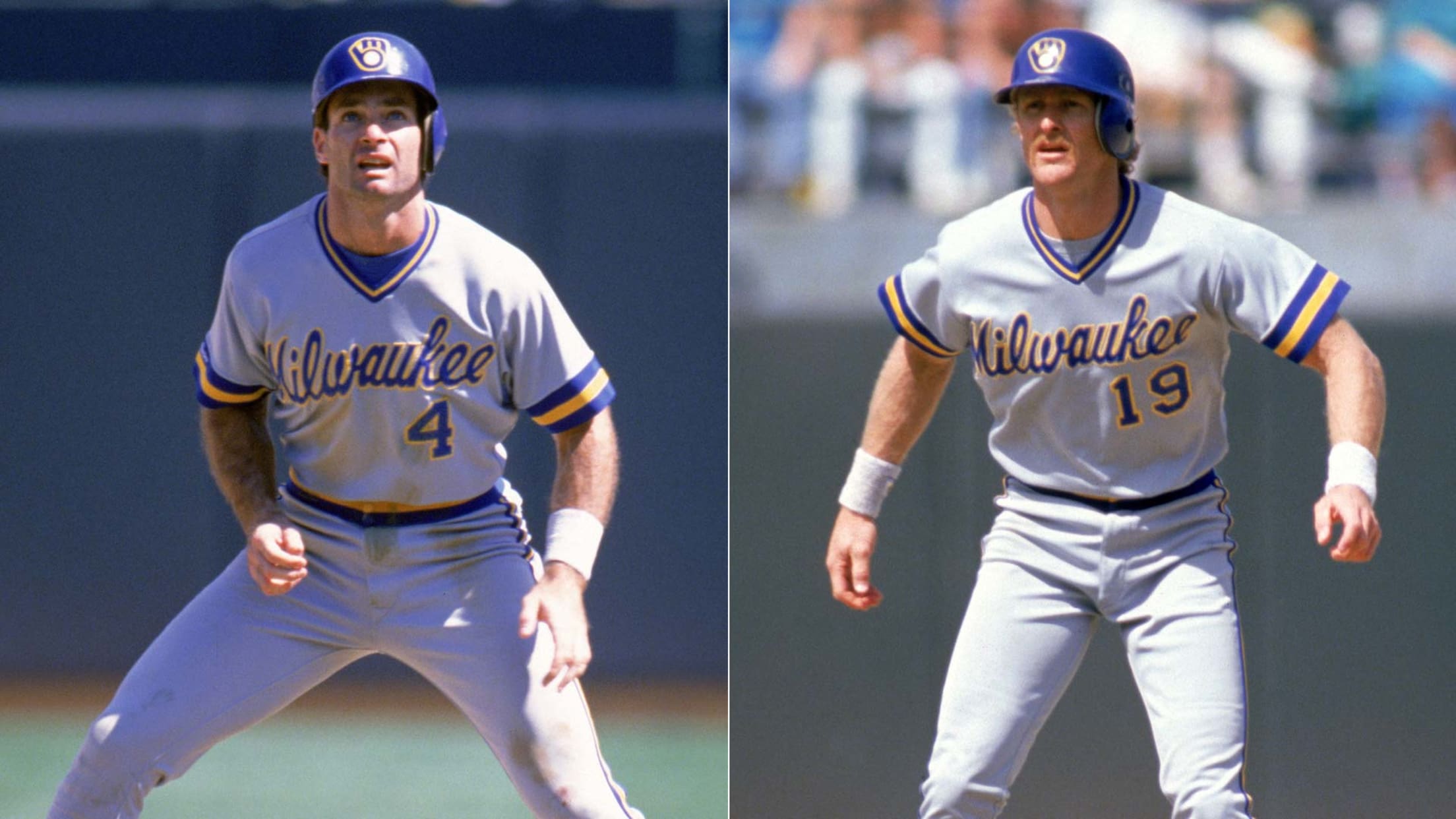 From Franklin Stubbs to Takahito Nomura -- with Paul Molitor and Robin Yount along the way -- here are the best players to wear each uniform number used by the Brewers: 0: Franklin Stubbs Stubbs had one season of 20-plus homers for both the Dodgers and the Astros, then he
Best position-player seasons in Crew history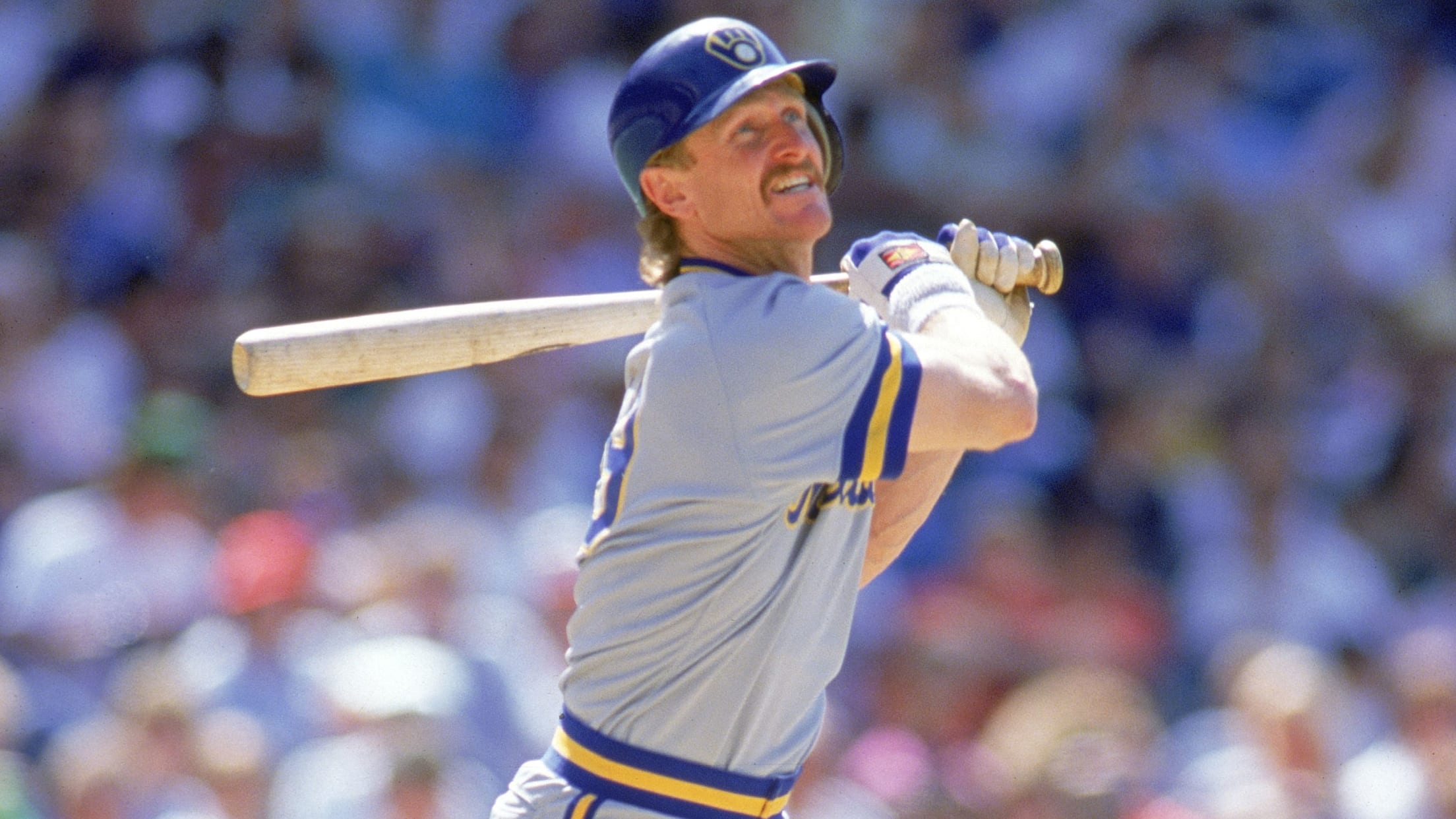 MILWAUKEE -- The downside of Robin Yount's breakthrough in 1982 was fielding questions about his individual performance. "If it were up to me," Yount told the Associated Press when asked about his chances of winning the American League MVP Award that year, "I probably wouldn't have an award. No one
Brewers' all-time retired numbers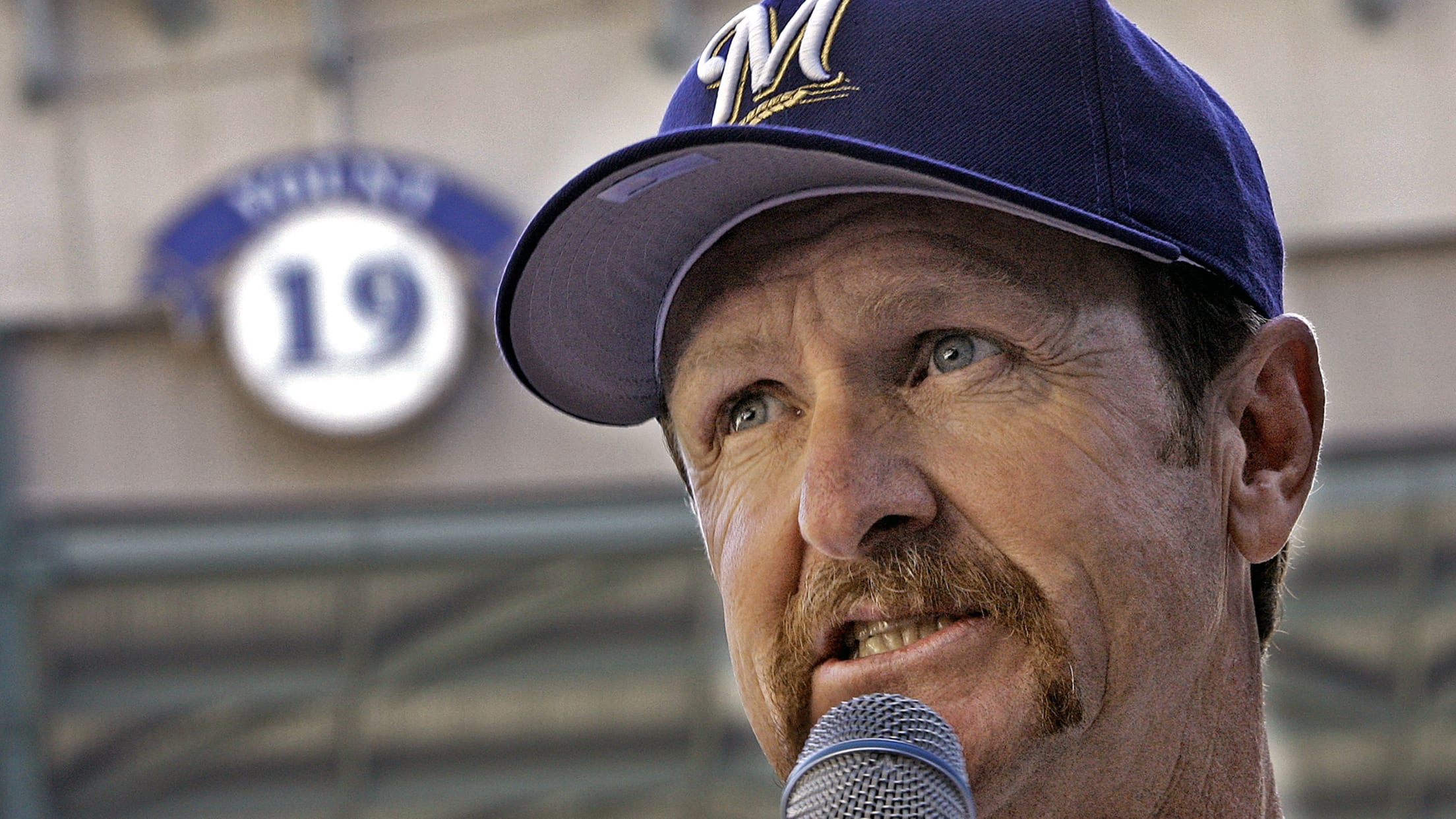 The Brewers' list of retired numbers includes their founder, an all-time great who returned to finish his career where it began and three members of the 1982 American League pennant winners. All are Hall of Famers, and their uniform numbers will never be donned again. Here is a rundown of
How they came to be called the Brewers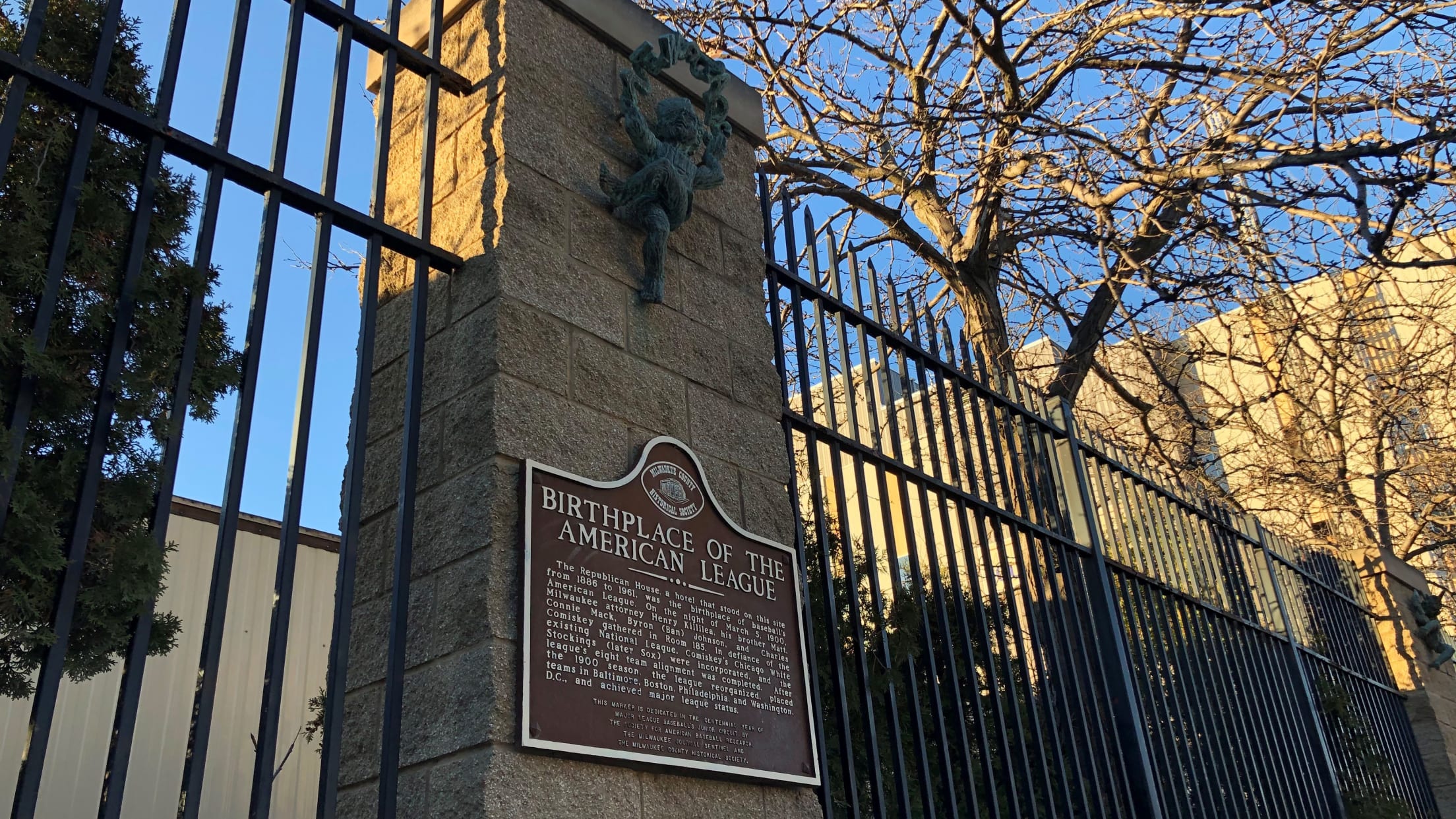 MILWAUKEE -- You might miss the historical marker if you are not looking for it. It is on a brick column along N. Old World 3rd St. in downtown Milwaukee, just a few steps north of Kilbourn Ave. and directly across the street from the Milwaukee County Historical Society. BIRTHPLACE
10 players who you forgot played for Brewers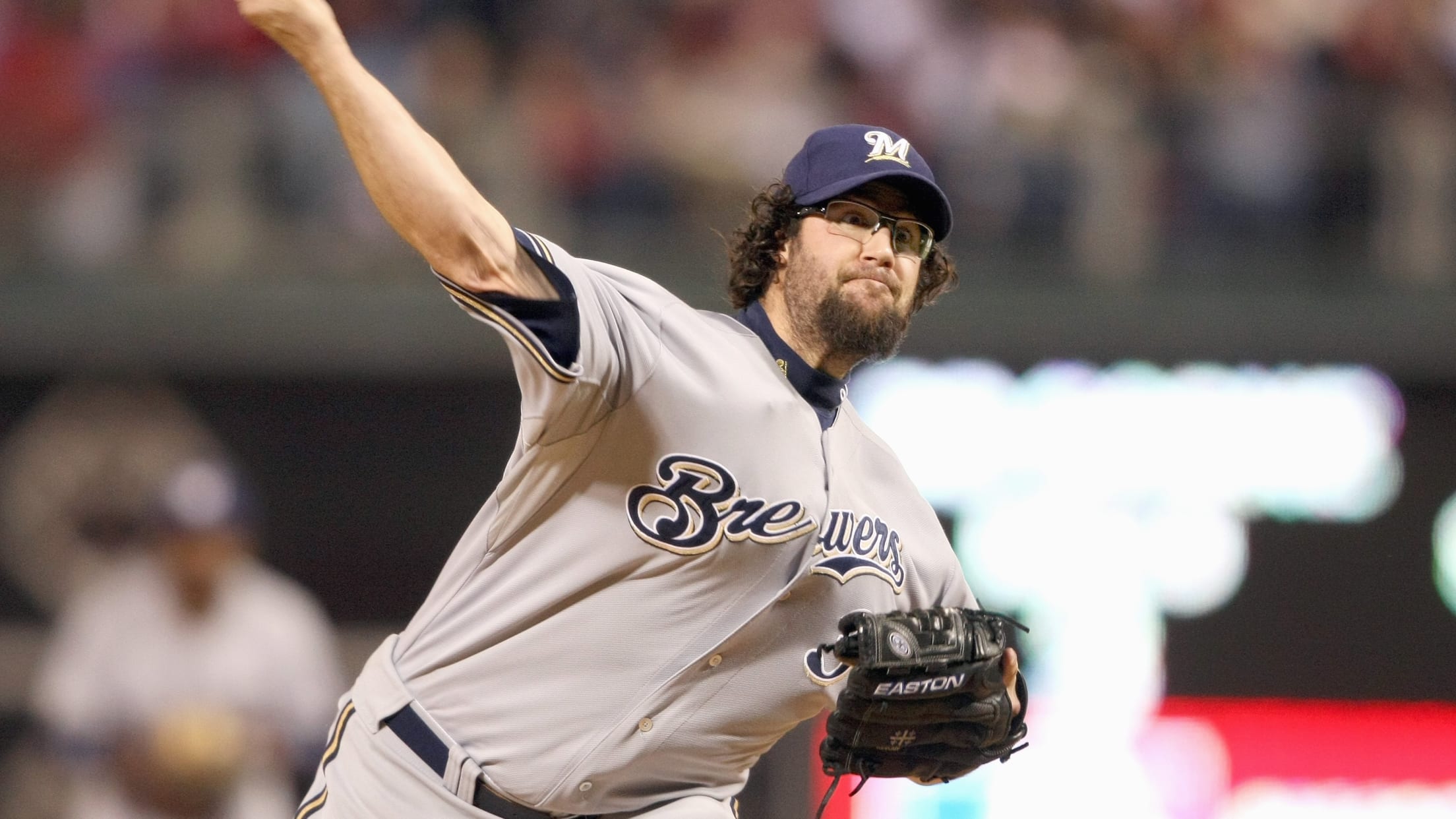 MILWAUKEE -- You conjure an image of Robin Yount and you see him in a Brewers uniform. The man played all 20 of his Major League seasons in Milwaukee's uniform on the way to Cooperstown, so that's natural. The same goes for players like Gorman Thomas, Geoff Jenkins, Ben Sheets
The top Crew Draft pick from every season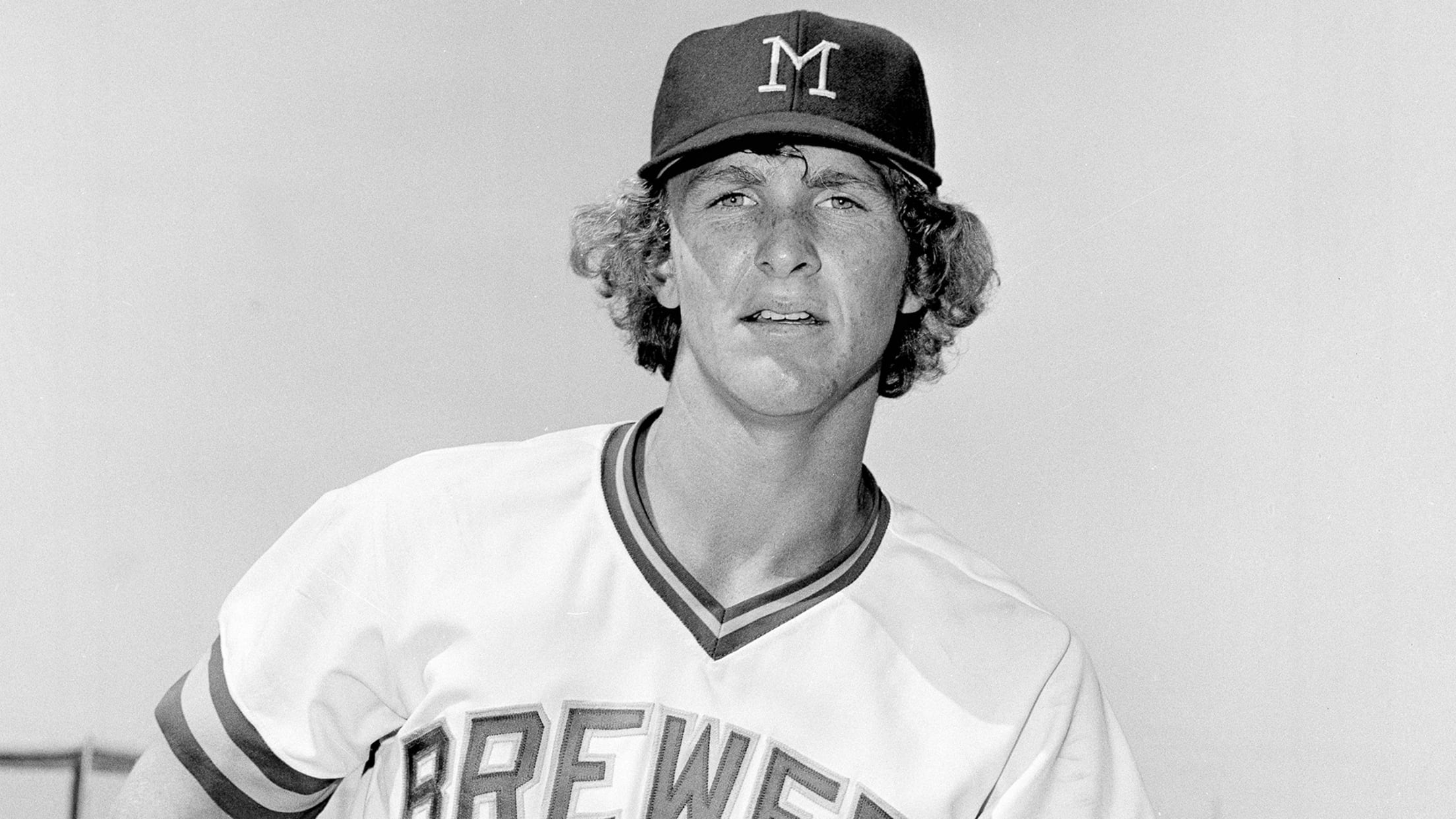 Going all the way back to the 1969 Seattle Pilots, here is every top pick by the Brewers franchise in MLB Draft history: • Complete Draft coverage
Hank Aaron's most memorable moments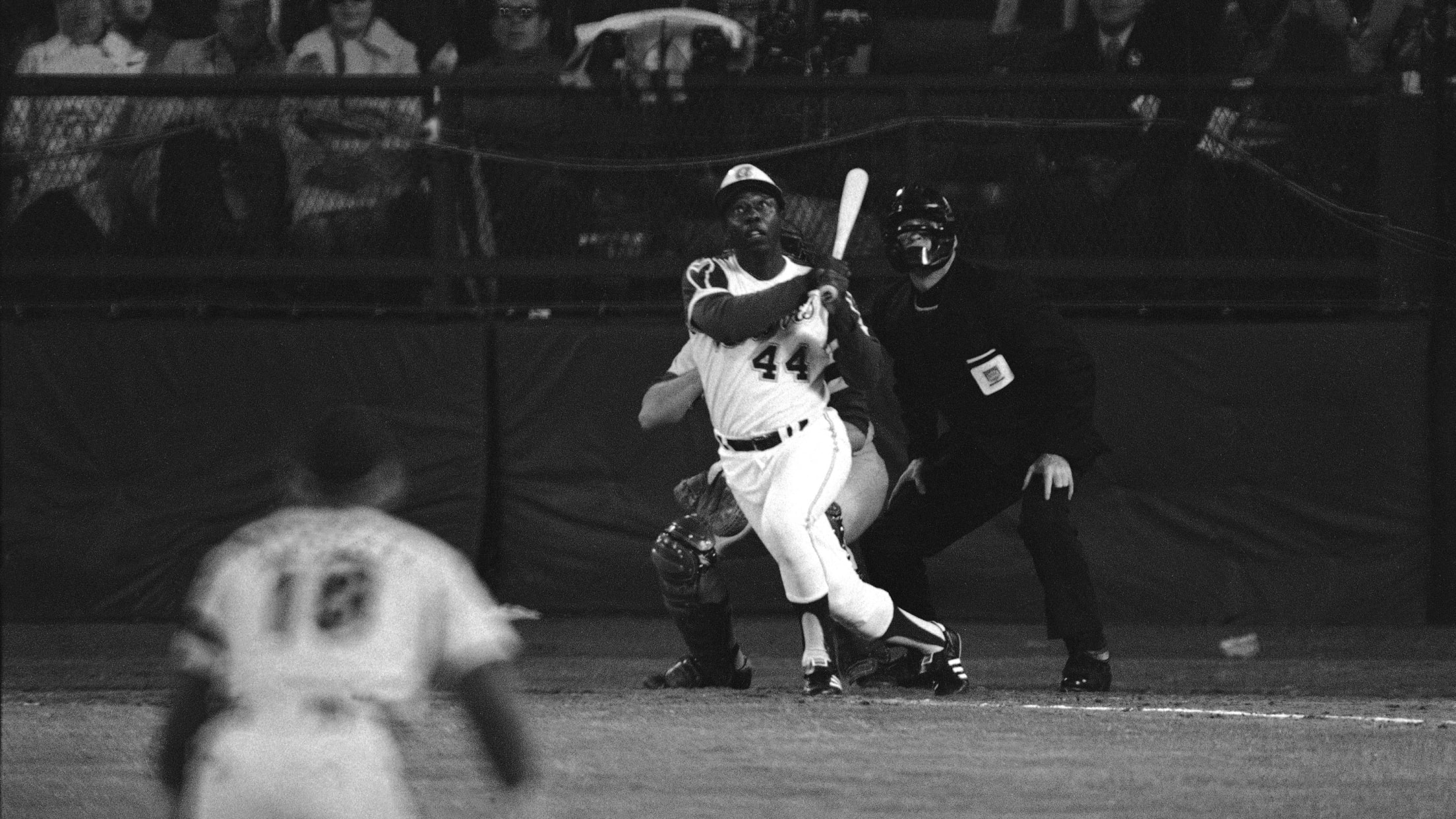 Hank Aaron combined consistency with productivity as nobody else has. Aaron, who died in January at age 86, was the game's ultimate offensive force for much of his 23-year Major League career and from 1974-2007 held the title as baseball's all-time home run leader. He topped 100 runs scored and
The Brewers' best Opening Day games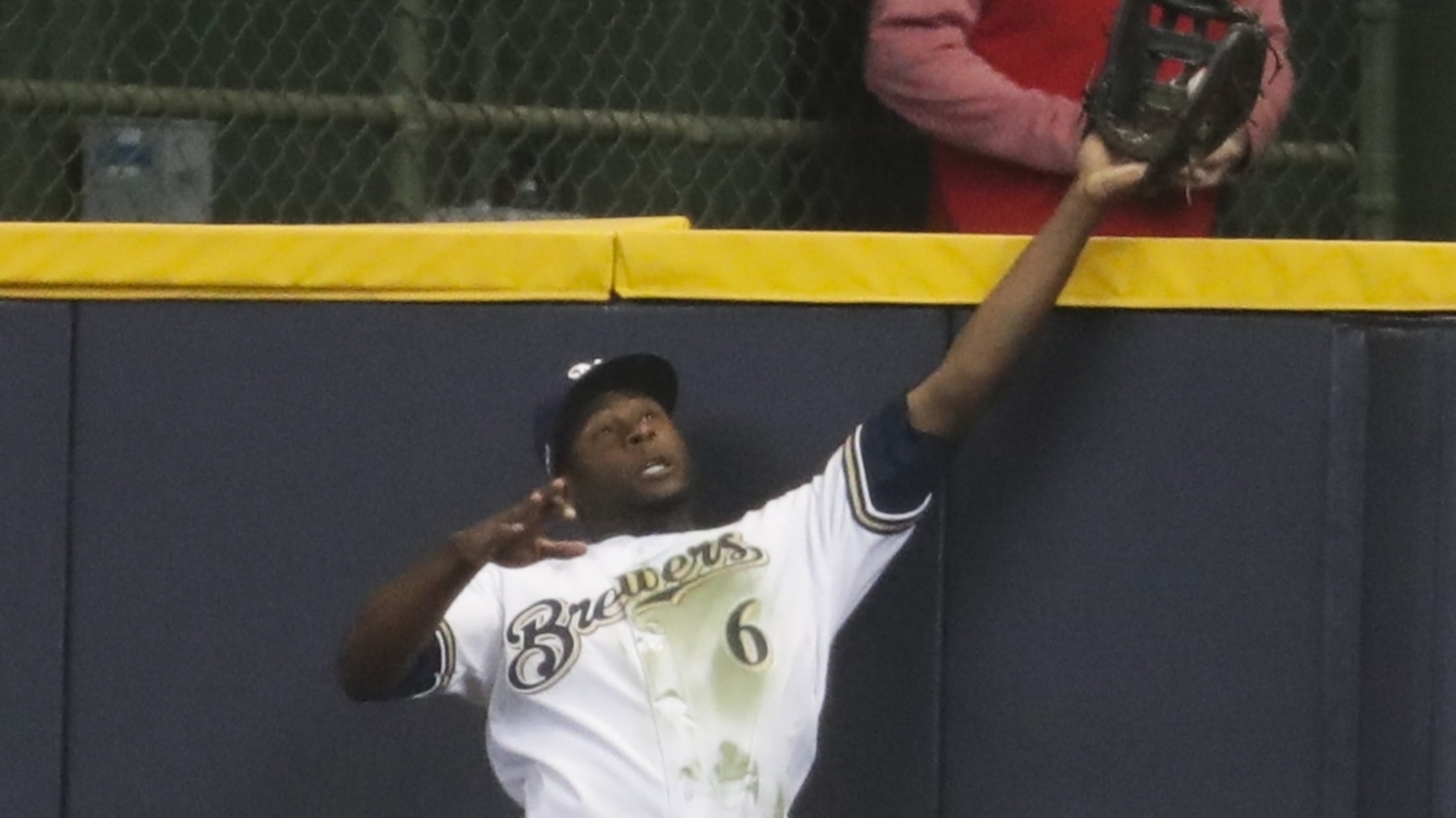 MILWAUKEE -- Every now and then, the ballgame itself rises to the pomp and circumstance of Opening Day. Here are the best of those instances in Brewers history, with a big assist from unofficial club historian Mario Ziino. Note that when we say Opening Day, we mean it. That means
Here are the best seasons in Brewers history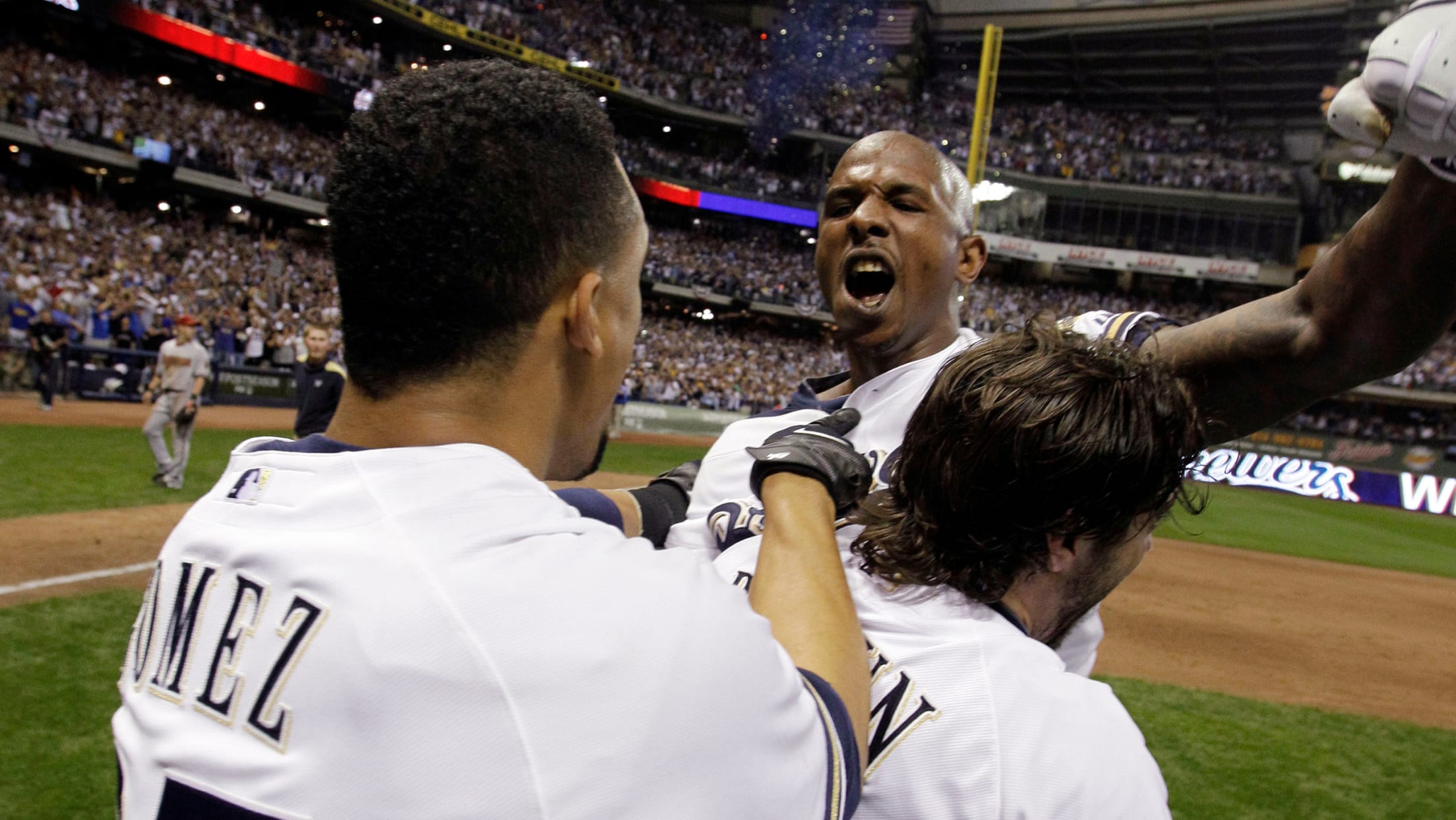 MILWAUKEE -- Using regular-season victories records as the barometer, here are the best summers in Brewers history. 1. 2011 Record: 96-66 Manager: Ron Roenicke Long before "Beast Mode" became a thing and the 2011 Brewers won their division for the first time in a generation, they needed some pitching to
Homegrown Crew: Best picks in club history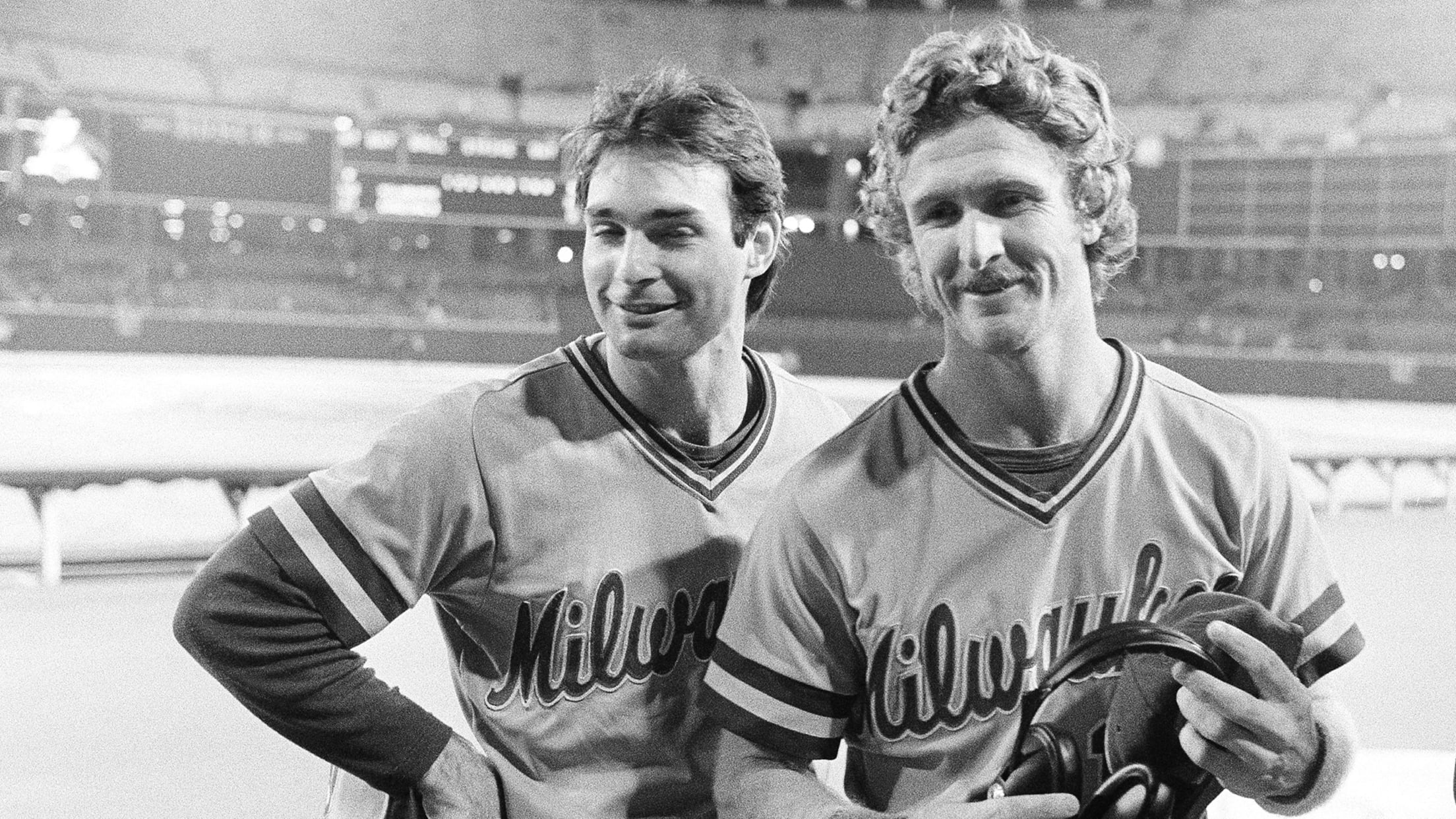 MILWAUKEE -- "You're always loyal to the first team that brought you to the big leagues," said Jeff Cirillo, who is among the players who rewarded the Brewers' faith after being selected by the club in the 1991 MLB Draft. Here are the best homegrown players in franchise history. 1)
Bernie Brewer: Origin ... and espionage?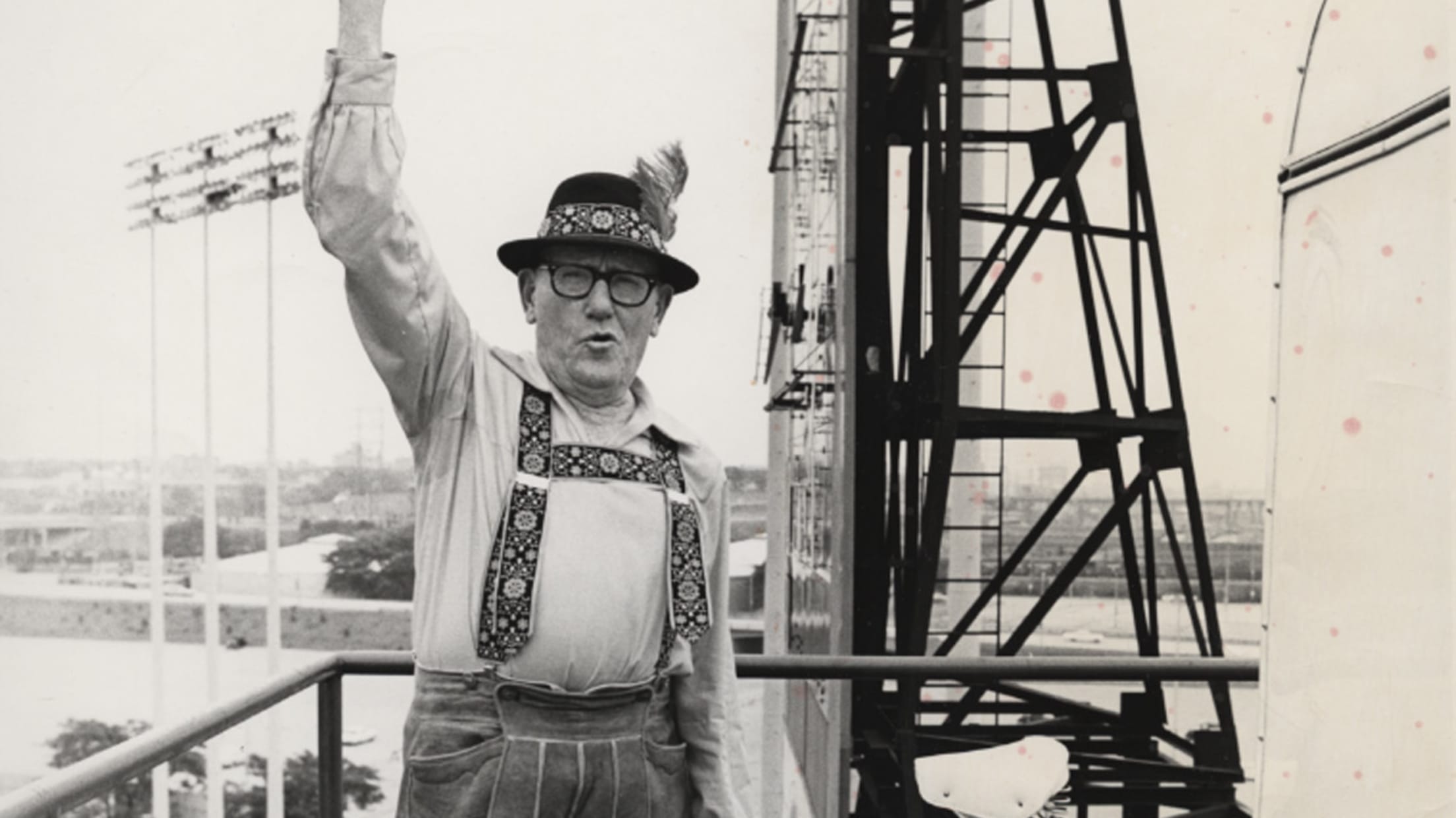 MILWAUKEE -- Few fans in all the years at County Stadium and Miller Park were more devoted than 69-year-old retired aviation engineer Milt Mason. He was the original Bernie Brewer. Mason was an acquaintance of Brewers general manager Marvin Milkes, and in June 1970, mere months after the team moved
Milwaukee's best: Top Crew debut seasons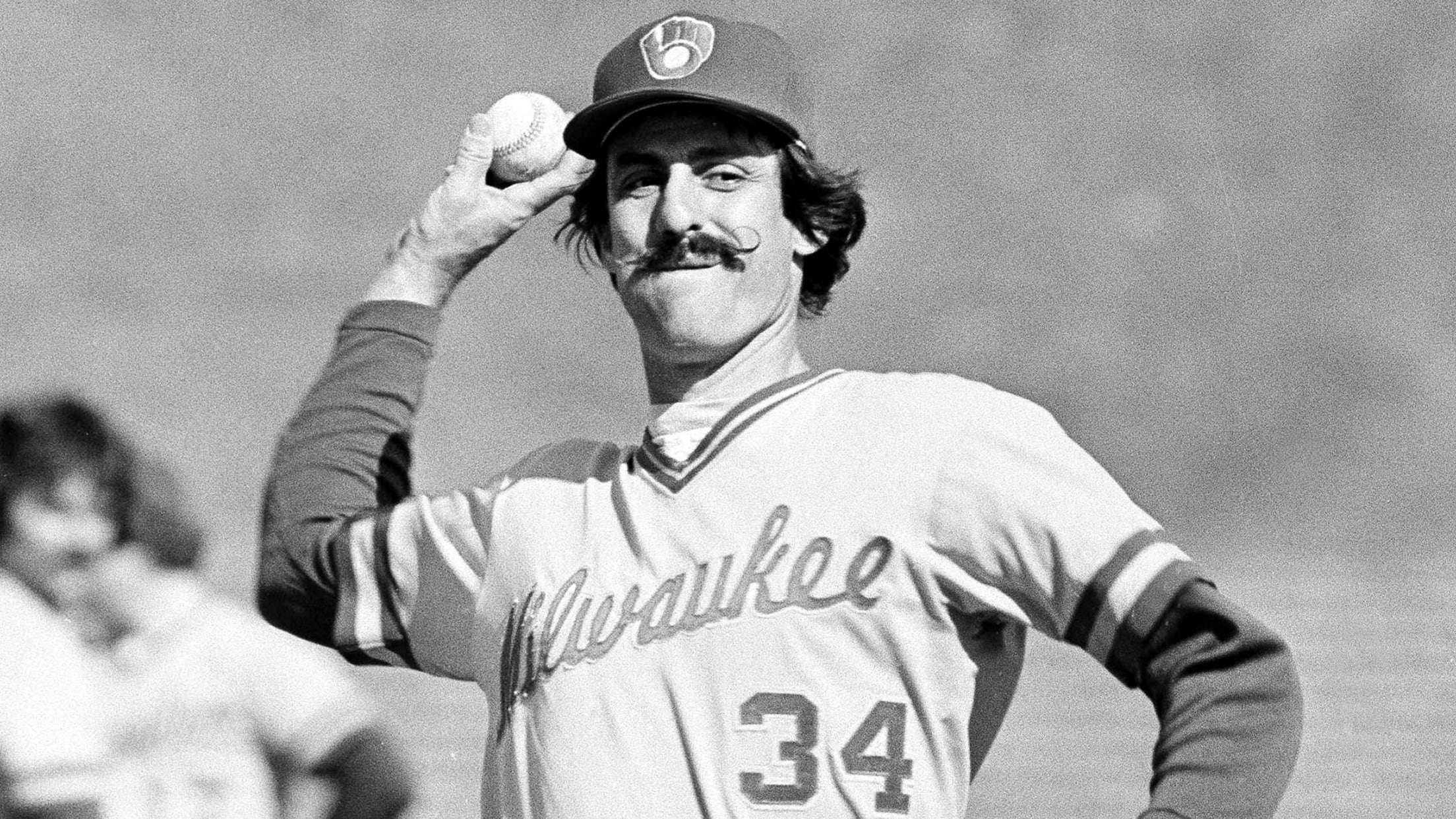 MILWAUKEE -- Who made the biggest splashes in Brewers blue? Here's who: 1) Rollie Fingers, 1981 333 ERA+, 0.87 WHIP, 7 K/9 The statistically correct answer for "best debut season with the Brewers" is almost certainly Christian Yelich in 2018, but when MLB.com first examined this topic in May, Yelich
A tribute to Mr. Baseball: Classic Ueck stories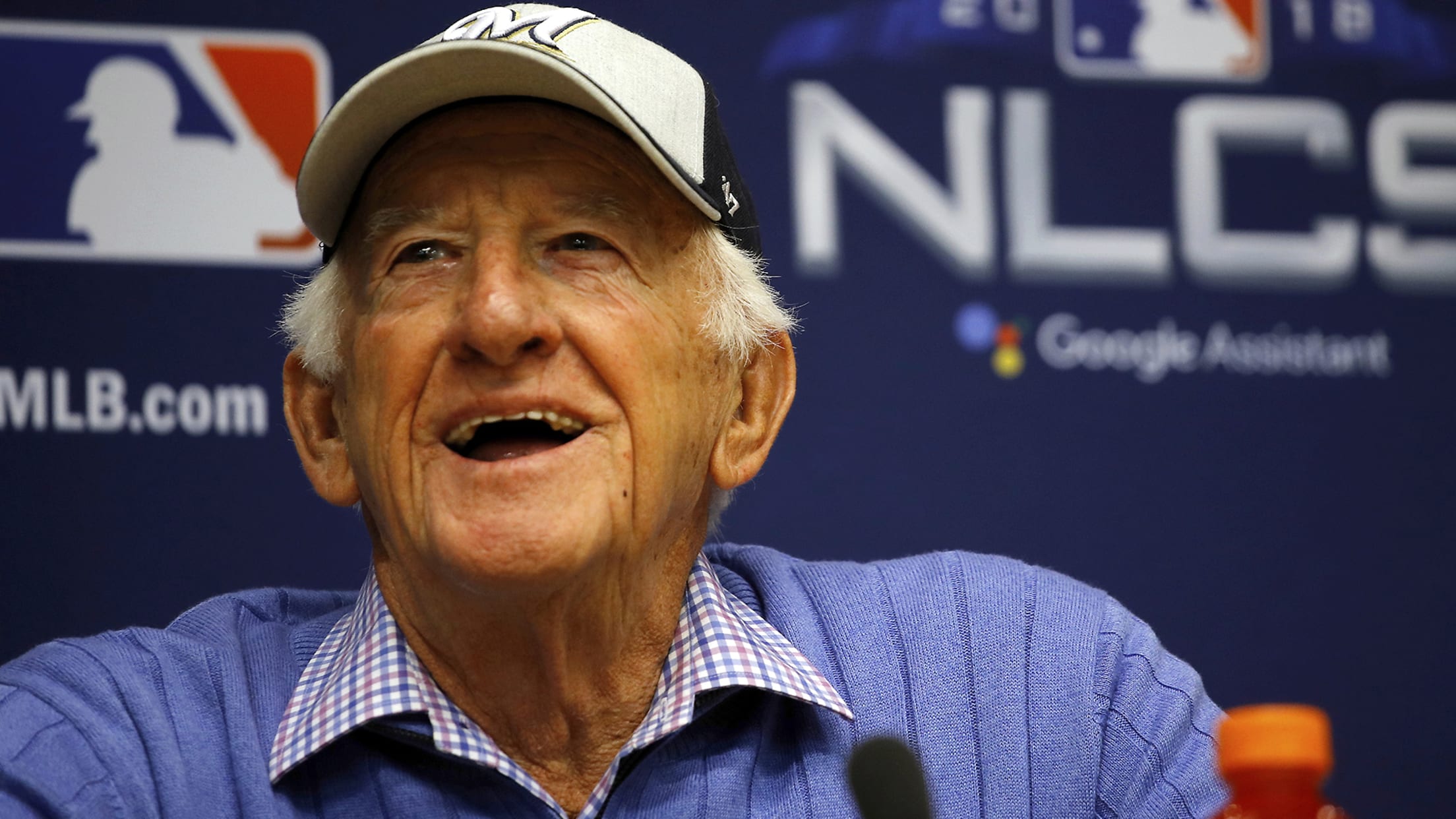 MILWAUKEE -- Mr. Baseball celebrated his 87th birthday on Tuesday. Here are some of our favorite stories about legendary Brewers broadcaster Bob Uecker. The time he aged two years on one birthday No matter what other sources tell you, Robert George Uecker was born in Milwaukee on Jan. 26, 1934.
The history of the Brewers' ball-in-glove logo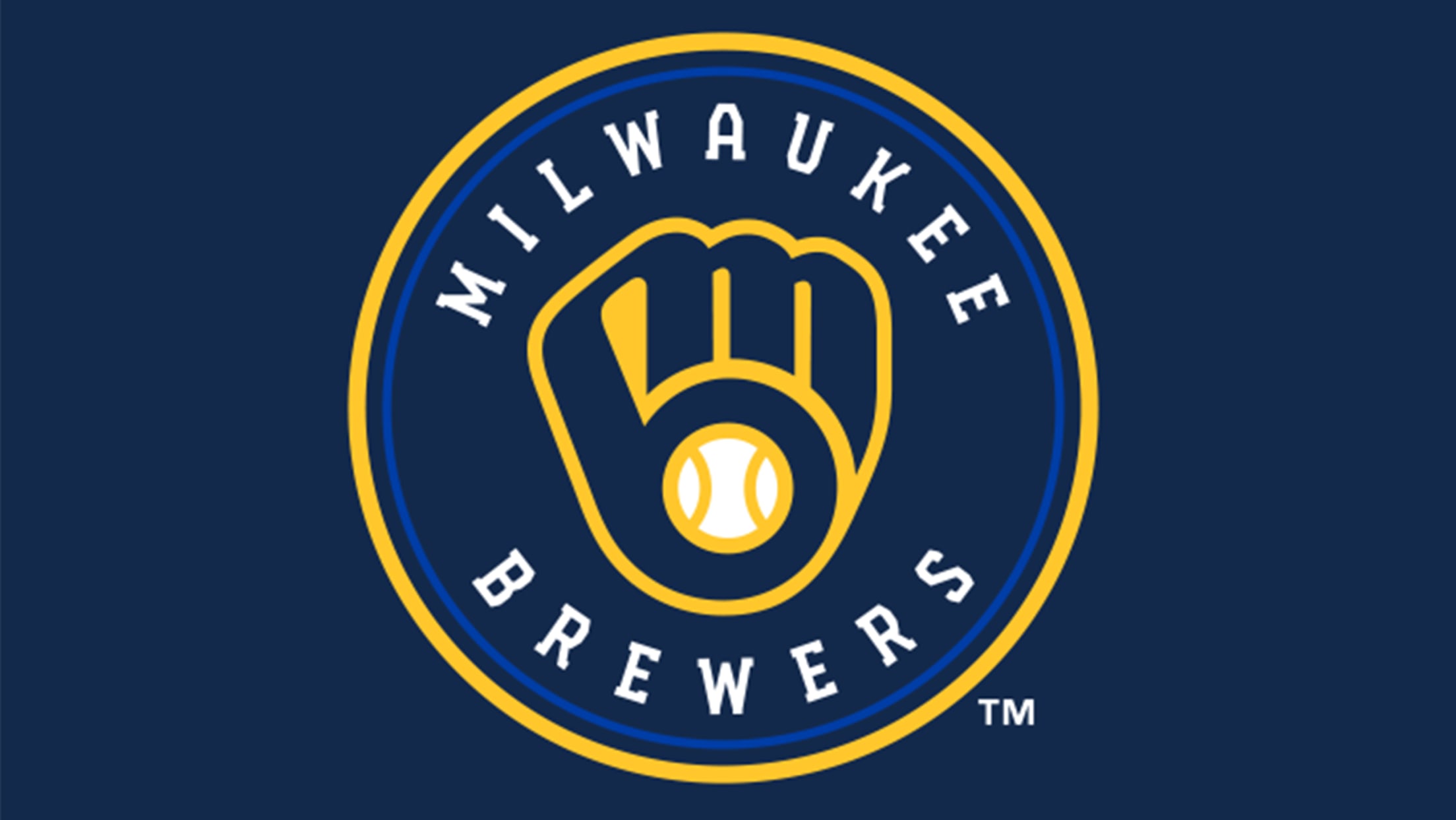 MILWAUKEE -- The moment Elaine Meindel saw her husband's work of art and interpreted its meaning, she knew it was a masterpiece. The Brewers' now-iconic "ball-in-glove" logo was the creation of Tom Meindel, a 30-year-old University of Wisconsin-Eau Claire art student who submitted one of 1,932 entries in a team-sponsored
Here are 5 best games by Brewers pitchers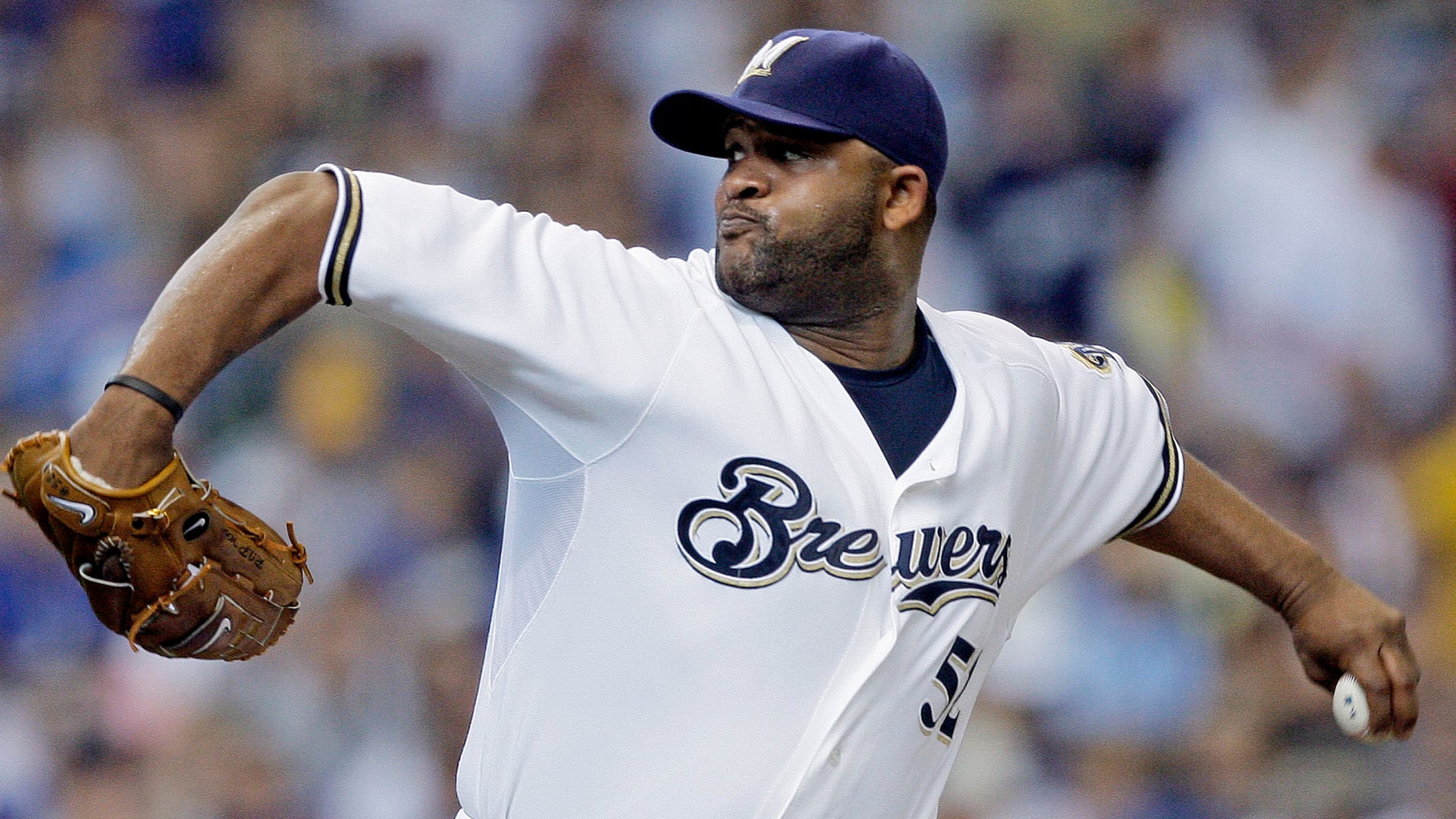 1) CC Sabathia -- Sept. 28, 2008, vs. Cubs After making a case in our hitter ranking that context counts, we must be consistent in lining up pitching performances. Consider what rested on Sabathia's shoulders as he took the mound for the Brewers in the final regular-season game of 2008.
Brewers' best single-game hitting displays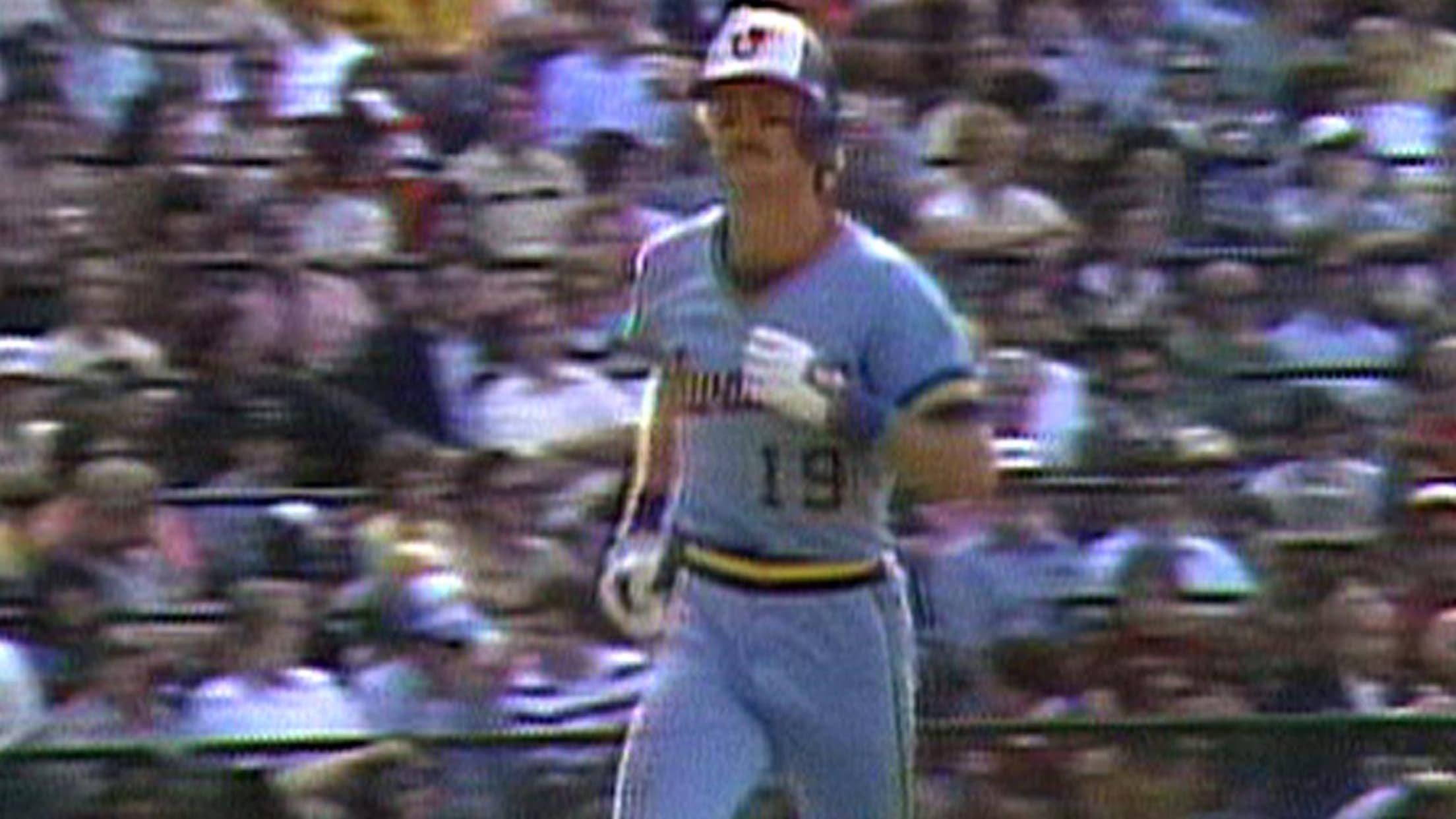 MILWAUKEE -- From superstars to one big surprise performer off the bench, here are our picks for the best single games ever for a Brewers hitter: 1. Robin Yount -- Oct. 3, 1982, at Baltimore Brewers players have tallied more hits in a game and driven in more runs, but
History of Brewers' Rule 5 Draft picks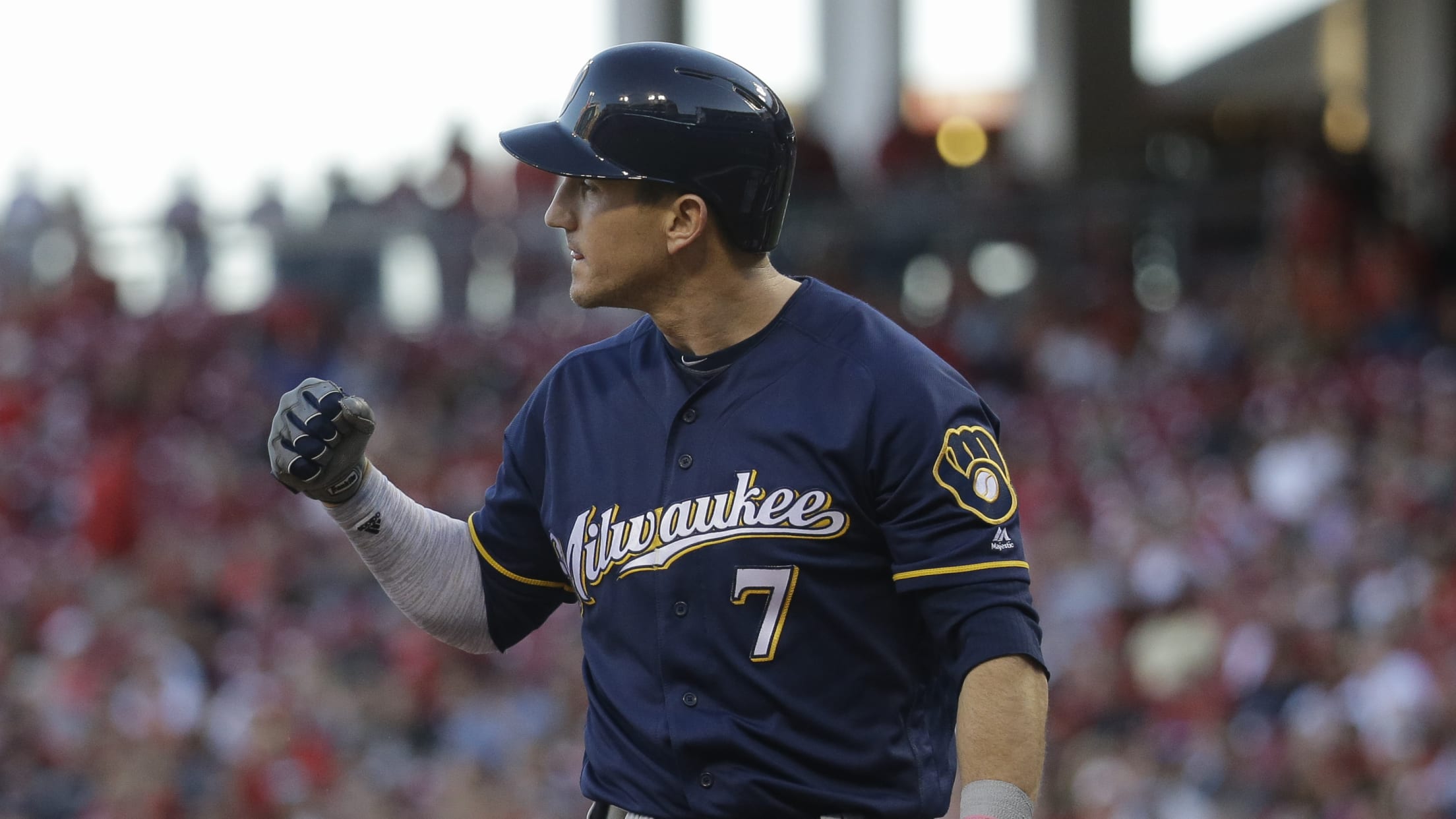 MILWAUKEE -- In 1982, Ned Yost slugged the biggest home run by a backup in Brewers history. Ten days later, another backup, Mark Brouhard, started and delivered three hits to help the Brewers to their only World Series to date. How did both players wind up in Milwaukee? Via the
Brewers' top Winter Meetings deals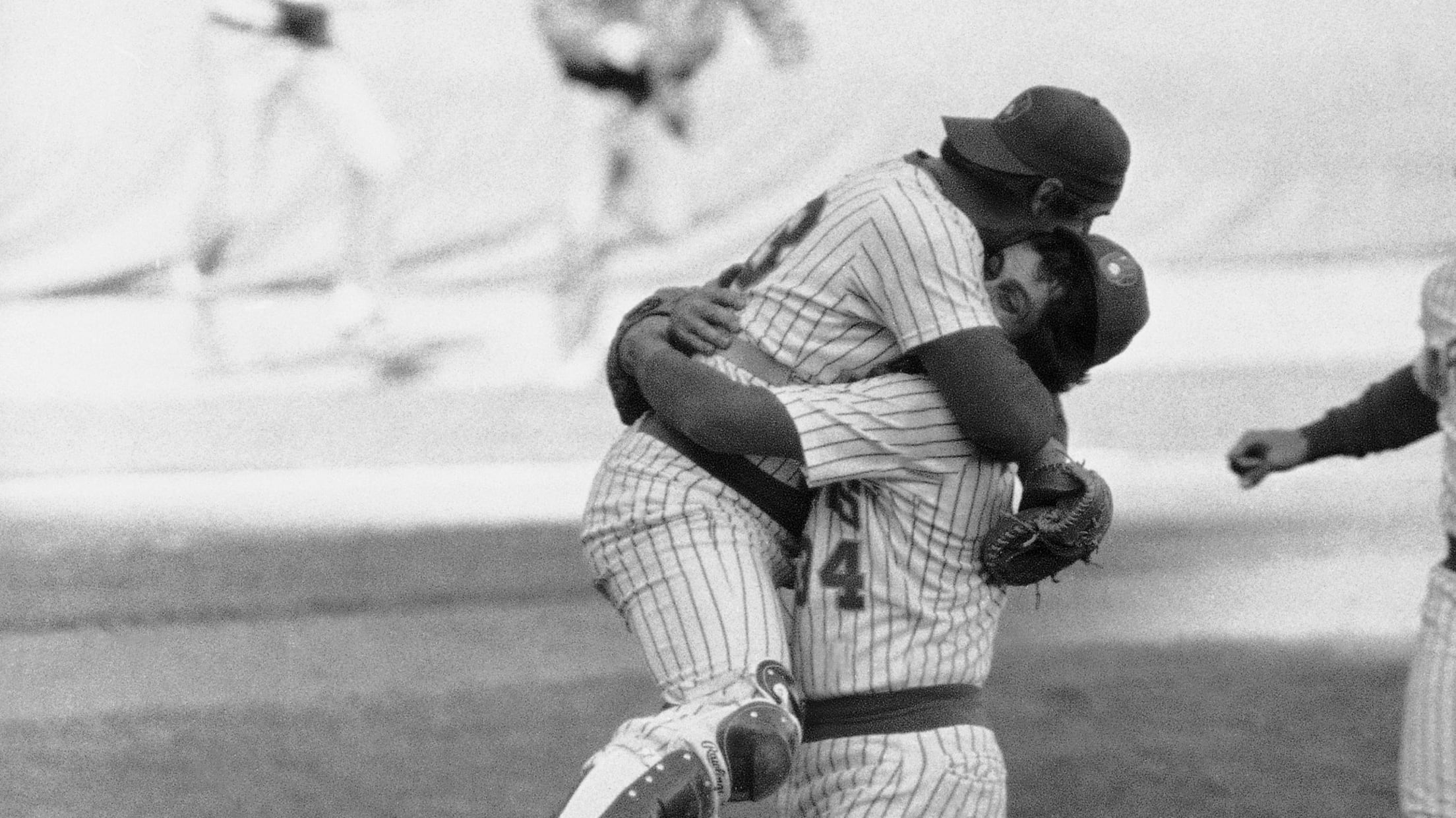 MILWAUKEE -- The smoke-filled rooms are a thing of the past by now, but even as the times have changed, there are still deals to be made at the Winter Meetings. Here are the most notable trades and signings for the Brewers during baseball's annual gathering. 1. The Blockbuster Brewers
Roof open or closed? How Brewers make call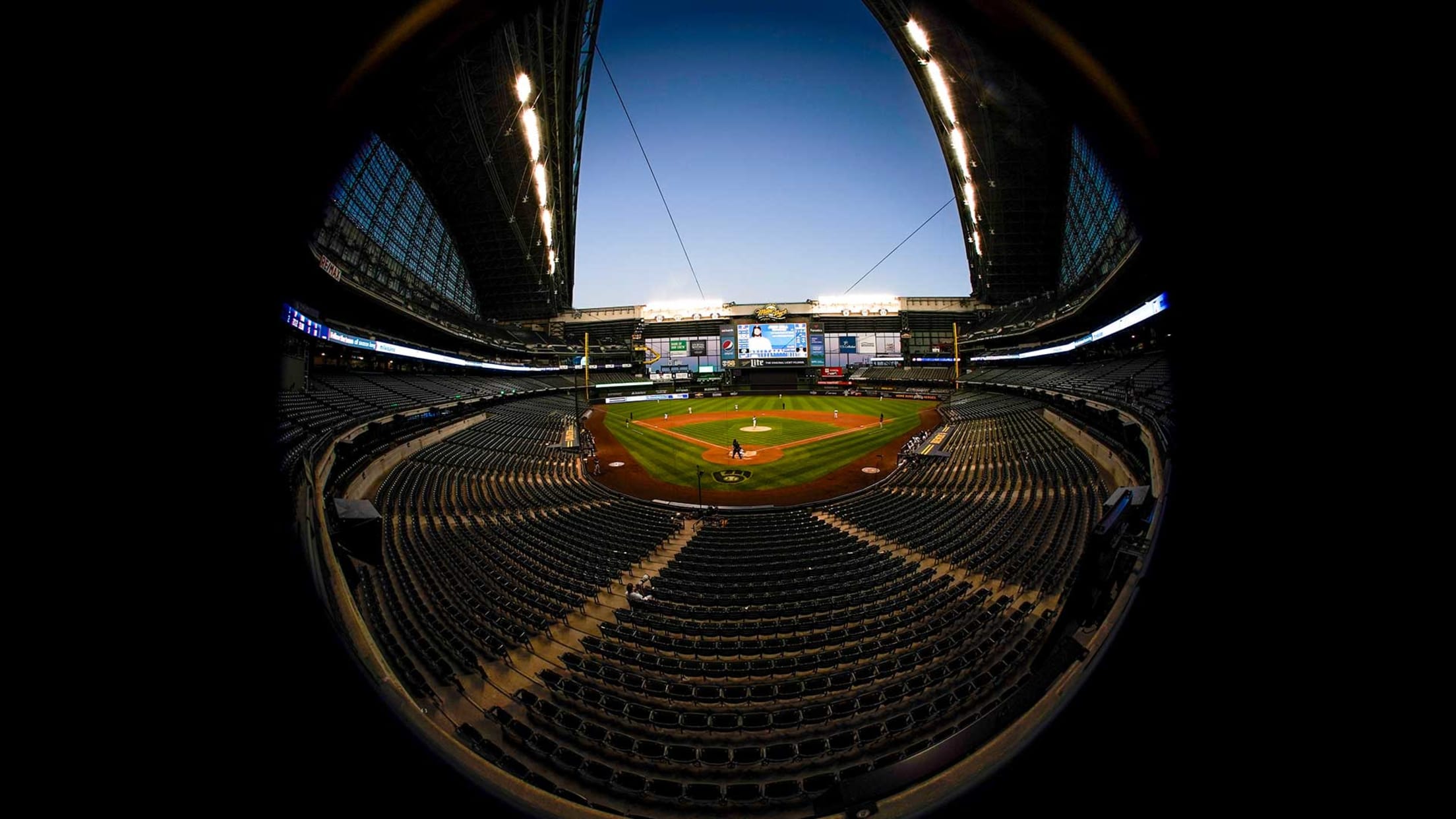 MILWAUKEE -- Did you ever wonder how the Brewers decide whether the roof is open or closed for the first pitch of a ballgame? Few elements of the fan experience at Miller Park -- set to be renamed American Family Field in 2021 -- generate as much scrutiny as the
Why do Brewers wear blue and yellow?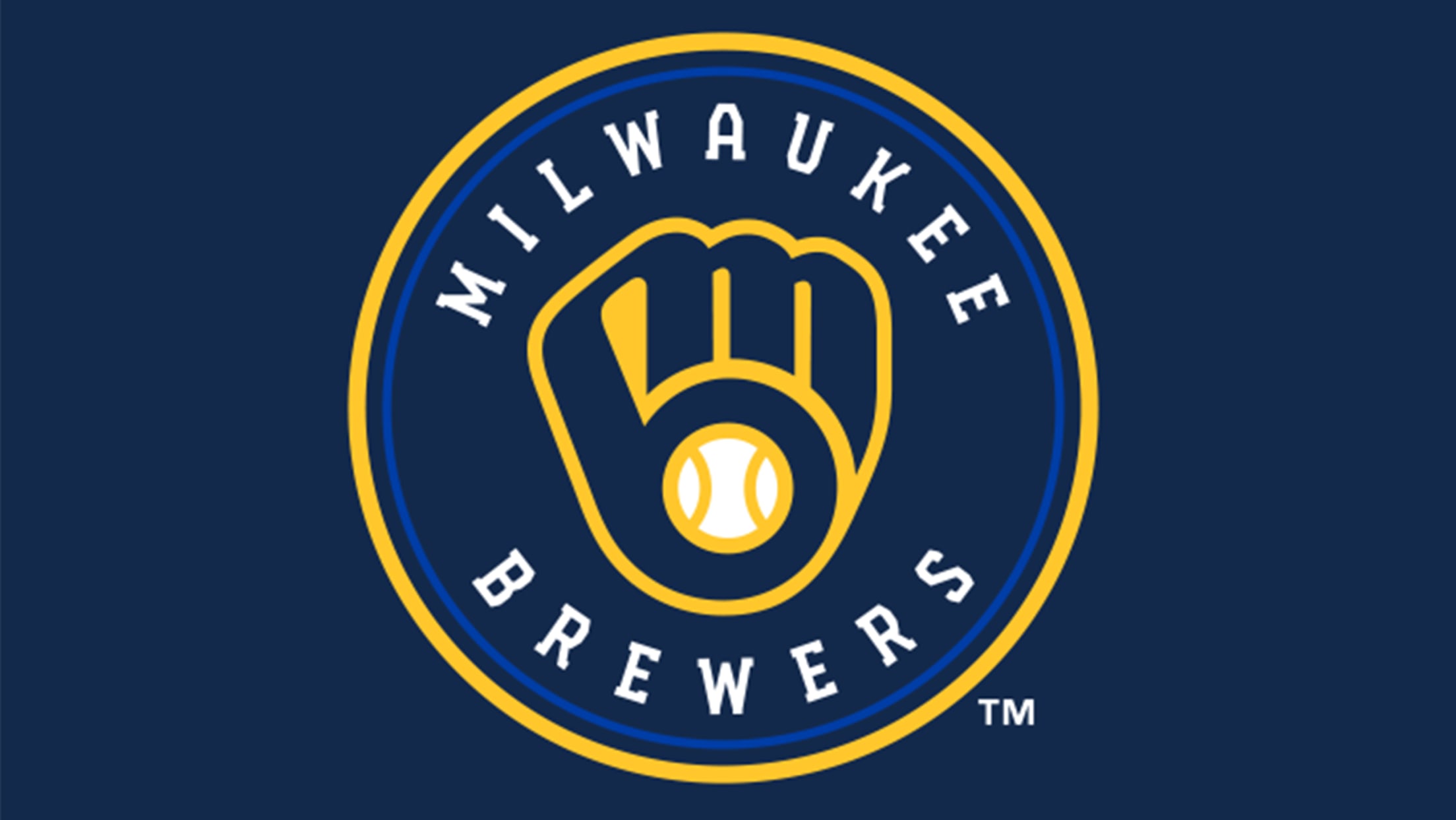 MLB.com is starting a new series seeking to answer some of the common questions about teams' traditions, stadiums, players and history -- the sorts of things that might begin at a pregame tailgate with someone asking, "Did you ever wonder why …" Look for more entries in the coming weeks,