Injuries & Moves: Wong, Woodruff back from IL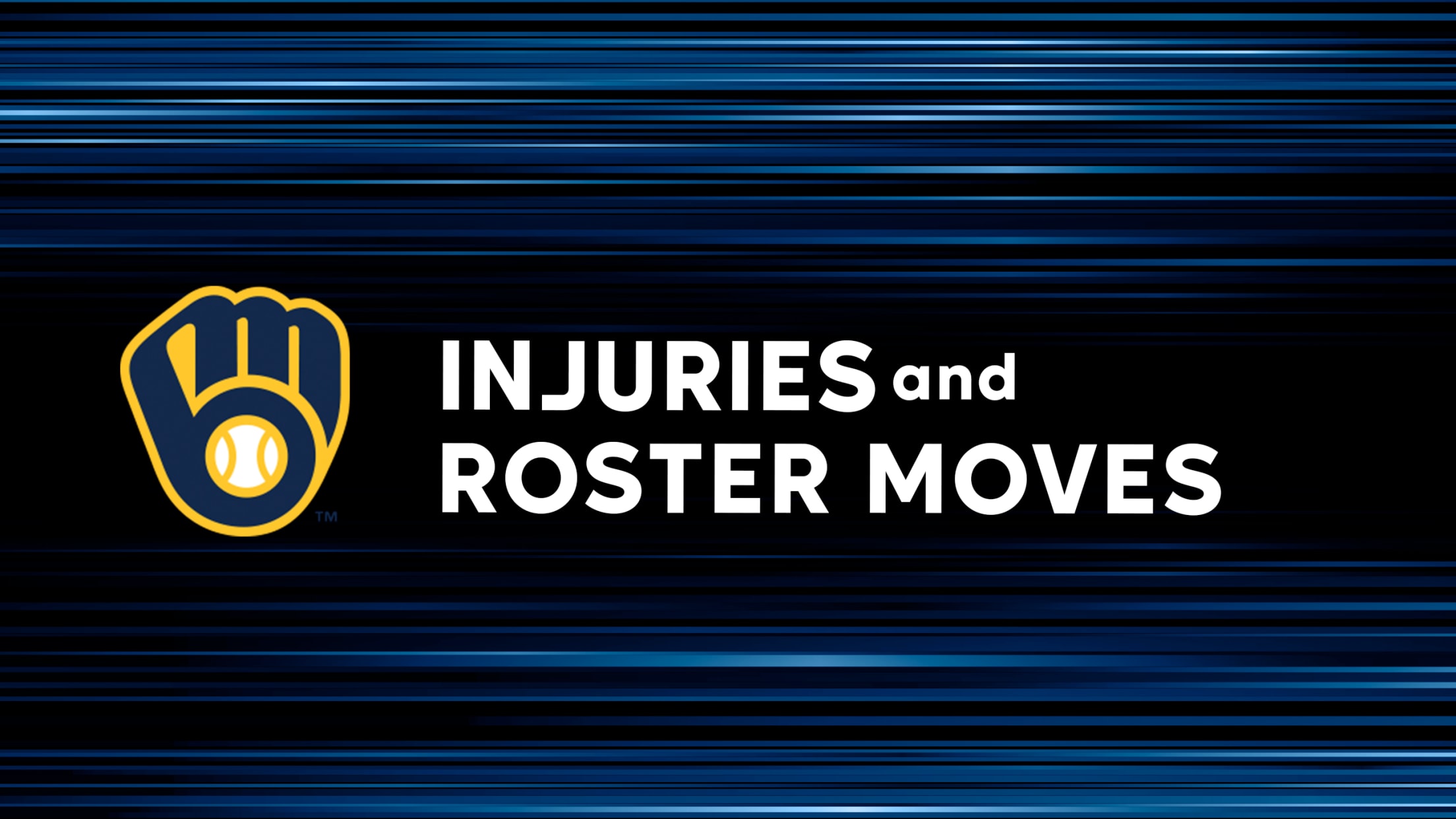 Keep track of the Brewers' recent transactions and injury updates throughout the season.
Woodruff sidelined further as Crew falls out of first place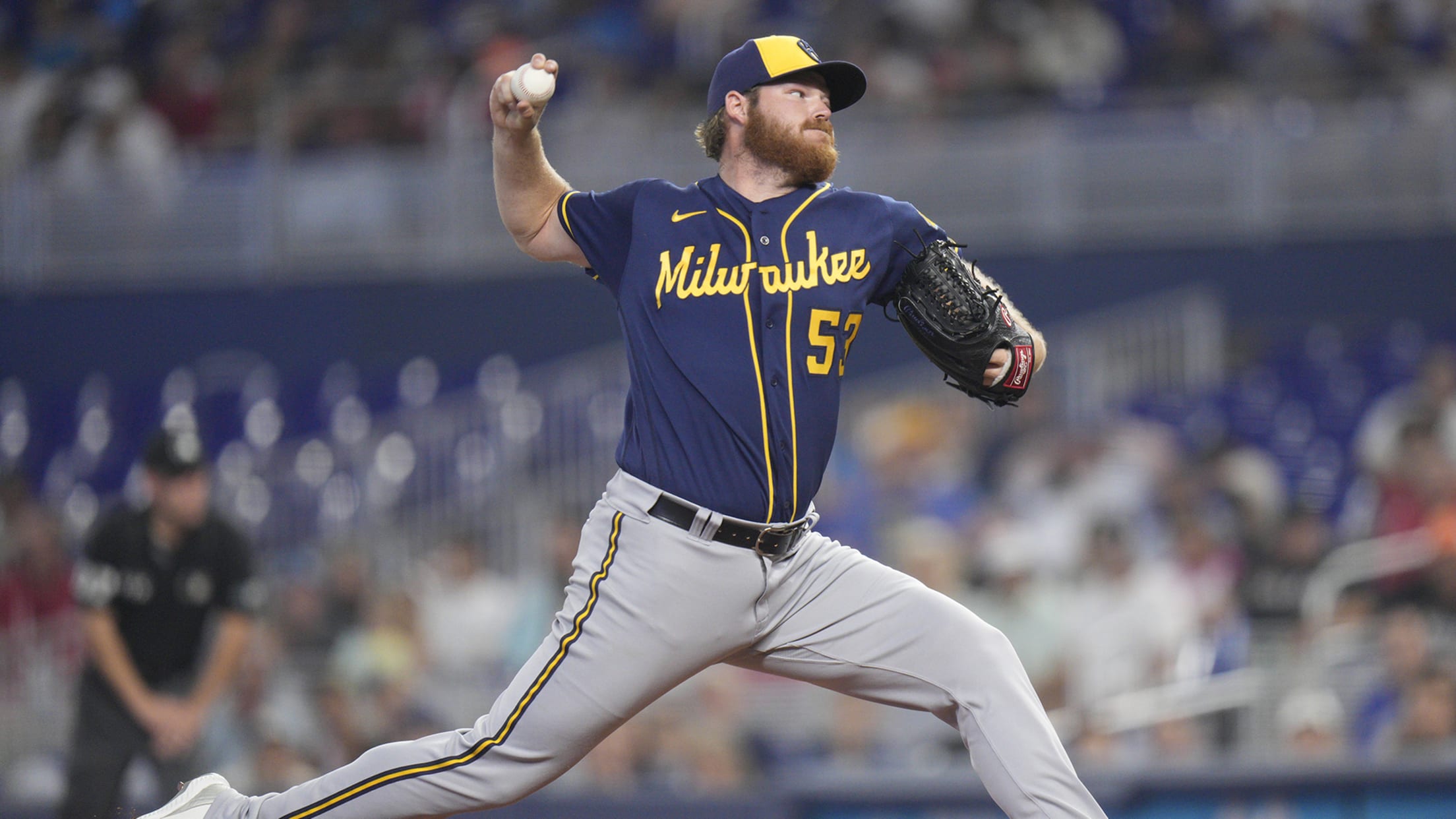 WASHINGTON -- Brewers All-Star righty Brandon Woodruff confirmed Friday he's been diagnosed with Raynaud's syndrome, a circulatory condition that causes numbness in the extremities due to reduced blood flow. The issue will keep Woodruff on the injured list past Sunday, the first day he was eligible to return from a
Woodruff's injury not serious, but timing 'terrible'
All-Star RHP hopes to miss only a 'couple of weeks' for injury-plagued Brewers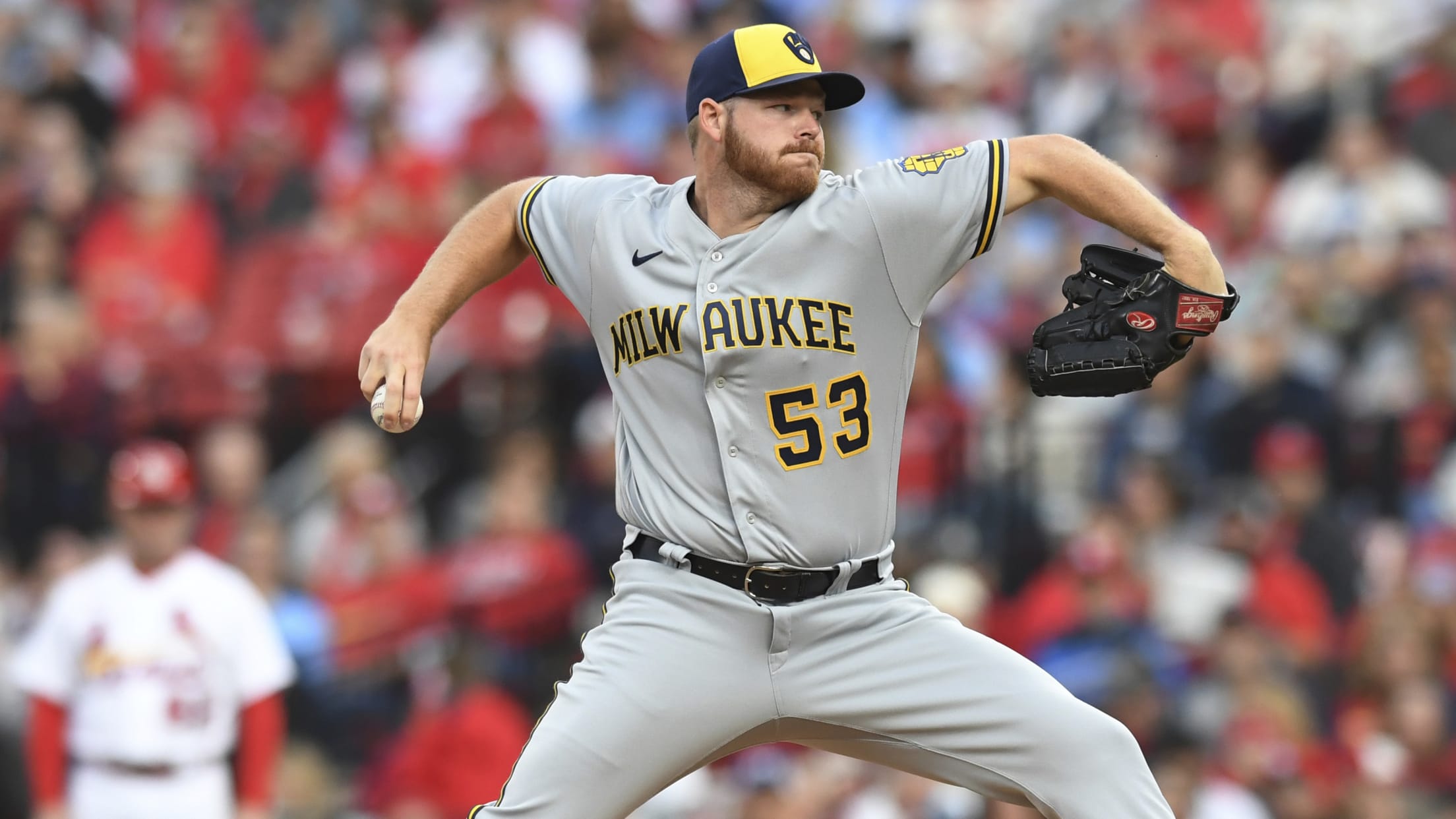 CHICAGO -- Purely from a health perspective, the diagnosis of Brandon Woodruff's injured right ankle was relatively good news. From a timing perspective, however, it was "terrible." The Brewers placed the two-time All-Star right-hander on the 15-day injured list Monday with a high right ankle sprain after Woodruff underwent an
Road gets rougher with walk-off loss, Renfroe injury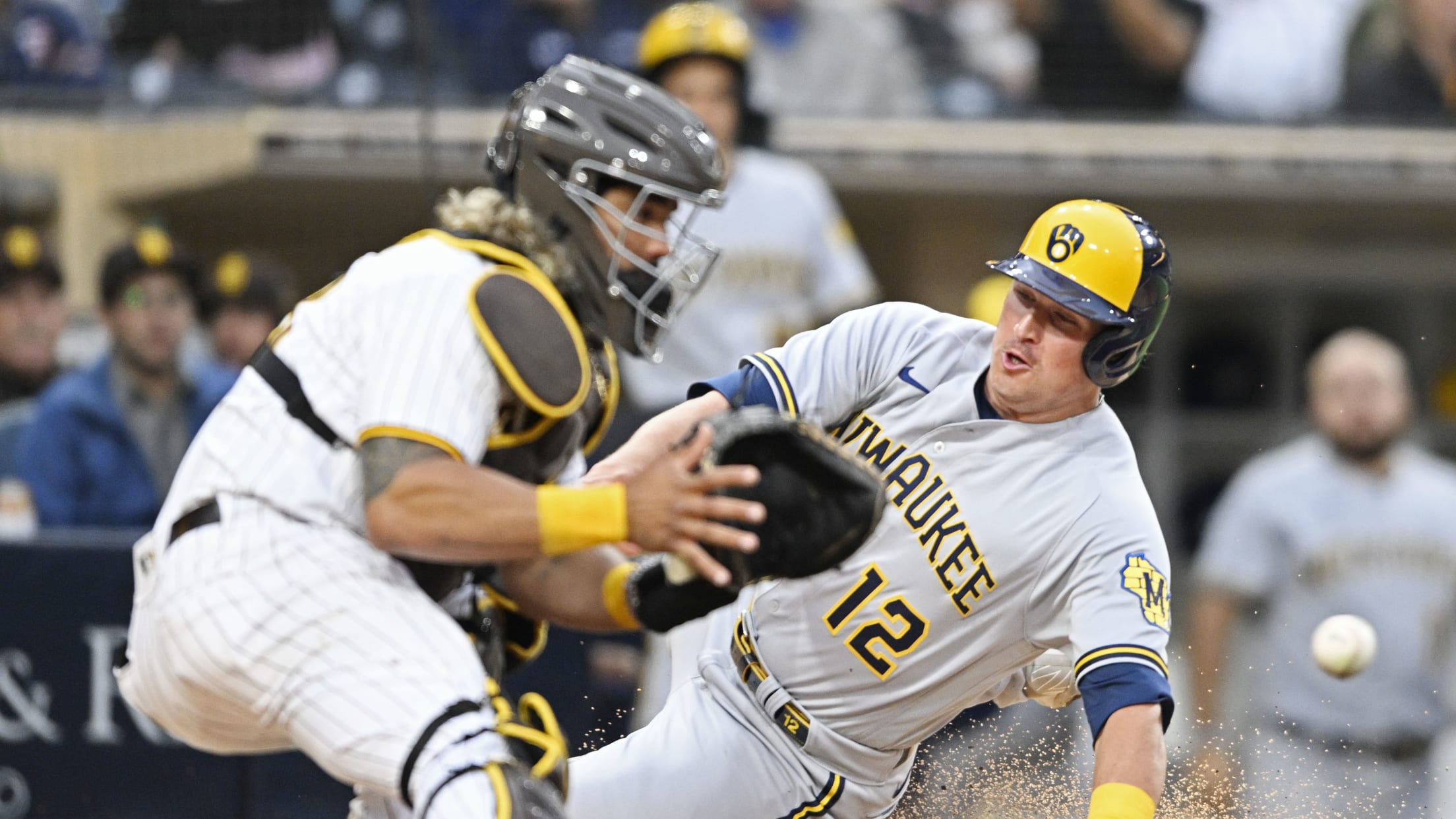 SAN DIEGO -- The Brewers began their longest, toughest road trip of the season on Monday night without their all-world closer (Josh Hader was needed at home with his pregnant wife), without one of their All-Star starting pitchers (Freddy Peralta landed on the injured list), without their shortstop and spark
Peralta (shoulder) facing 'lengthy absence'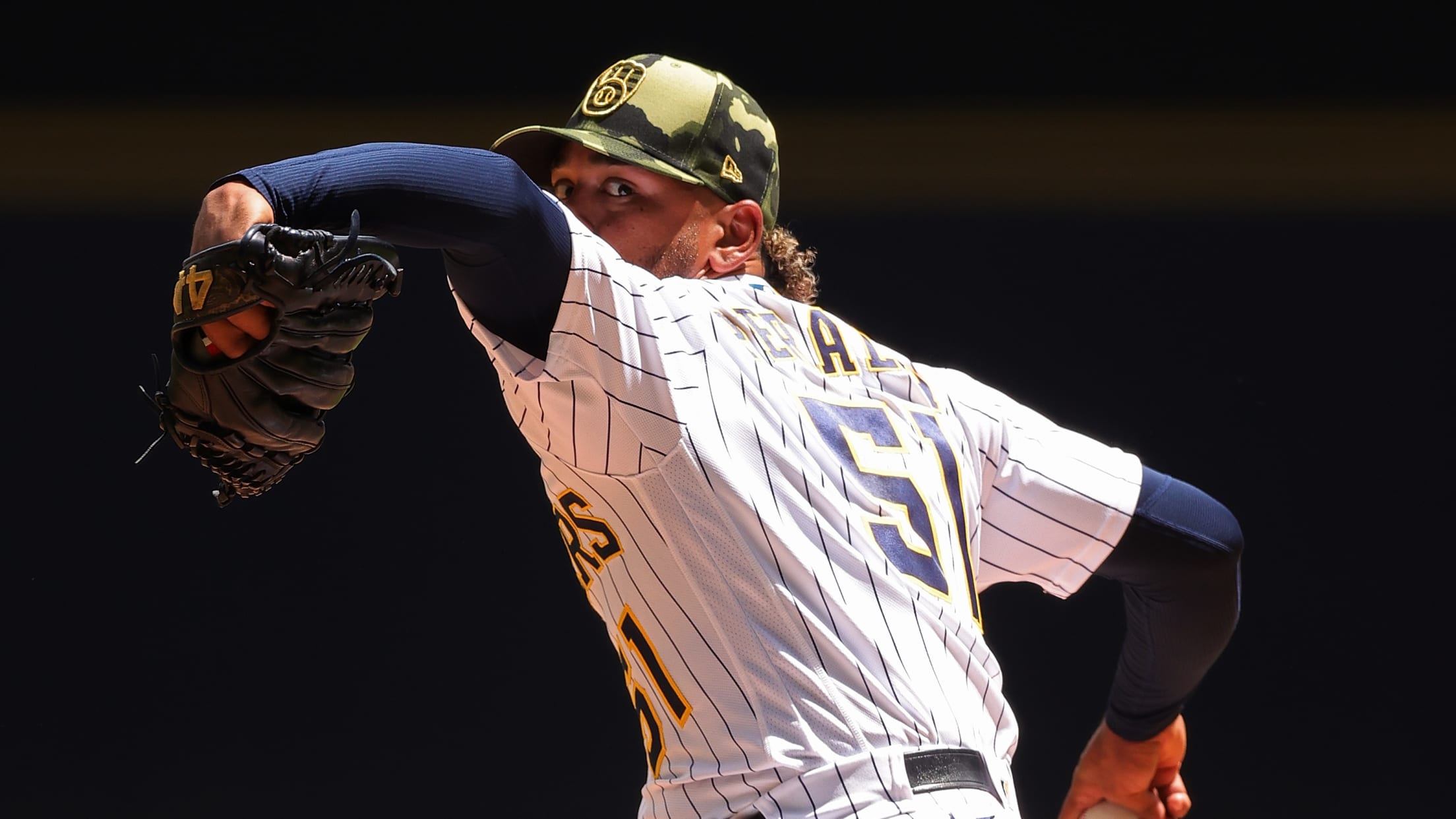 SAN DIEGO -- The Brewers' deep and talented starting rotation has sustained its first major hit, with All-Star right-hander Freddy Peralta facing a "significant" stint on the injured list after an MRI scan revealed the extent of his right shoulder injury. The official diagnosis, per the team: posterior shoulder strain.
Urías uncertain for Opening Day as infield depth gets a test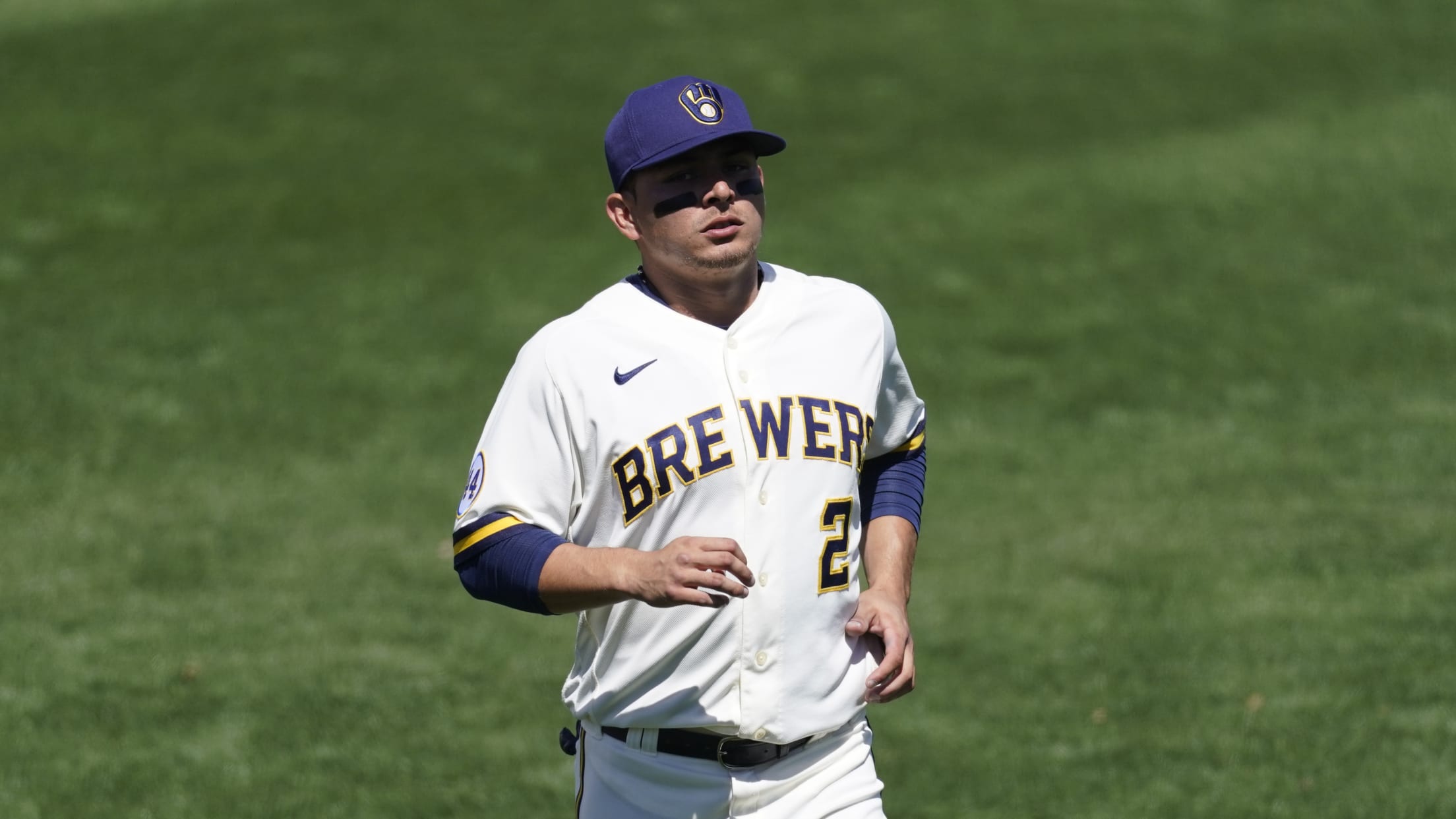 PHOENIX -- Luis Urías was headed for additional testing on his left quad injury on Sunday, leaving him questionable for Opening Day and shining a spotlight on the Brewers' depth at third base and shortstop. "I think we're looking at probably a minimum of two weeks," Brewers manager Craig Counsell
'I feel for Devin': Williams fractures right hand
Brewers reliever's season likely over; 'I'm pretty upset with myself'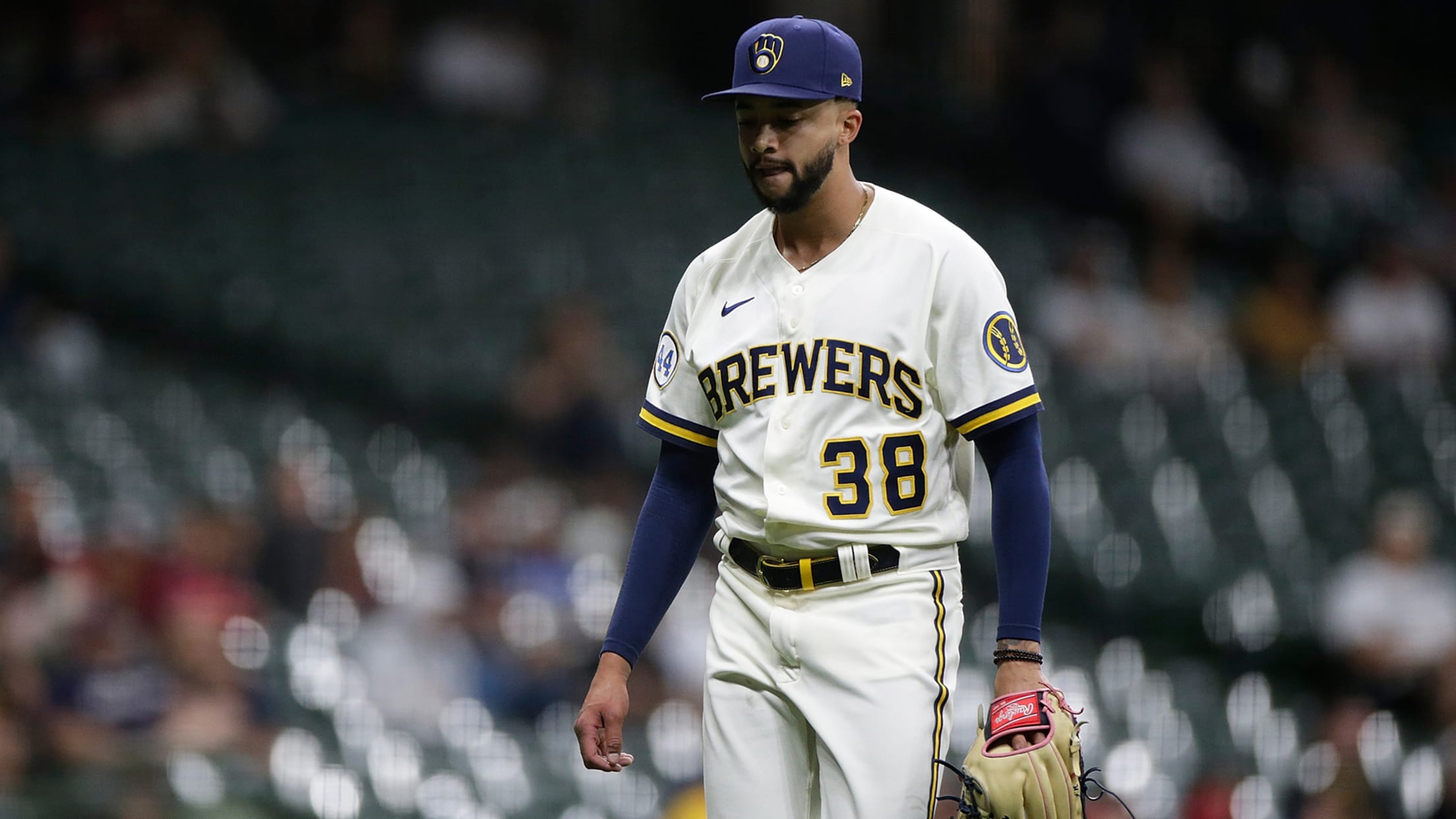 ST. LOUIS -- In a devastating blow for a team with World Series hopes predicated on pitching, the Brewers placed Devin Williams on the 10-day injured list on Wednesday with a fractured right hand, which the ace setup man suffered from punching a wall in the hours following Sunday's National
Cain sits following wall-crashing catch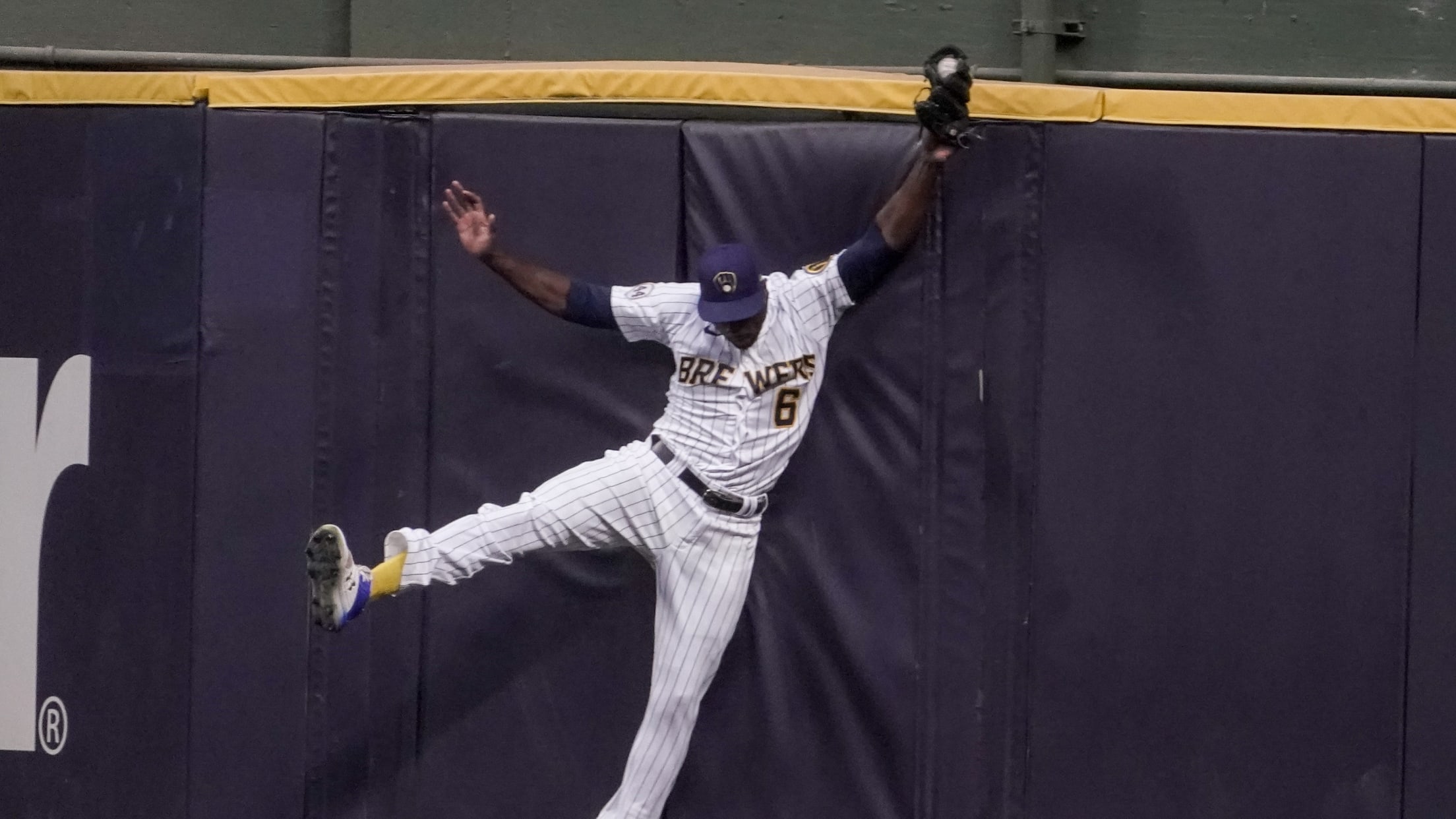 MILWAUKEE -- Lorenzo Cain leaped, extended his left arm and made one of the Brewers' best catches of the year in the second inning of Saturday's 6-4 win over the Cubs at American Family Field. But at what cost? With right fielder Avisaíl García already in the day-to-day category with
Lauer finale fill-in for Woodruff (illness)
Lefty set to start against Cleveland on Sunday; Escobar, Urías pack power punch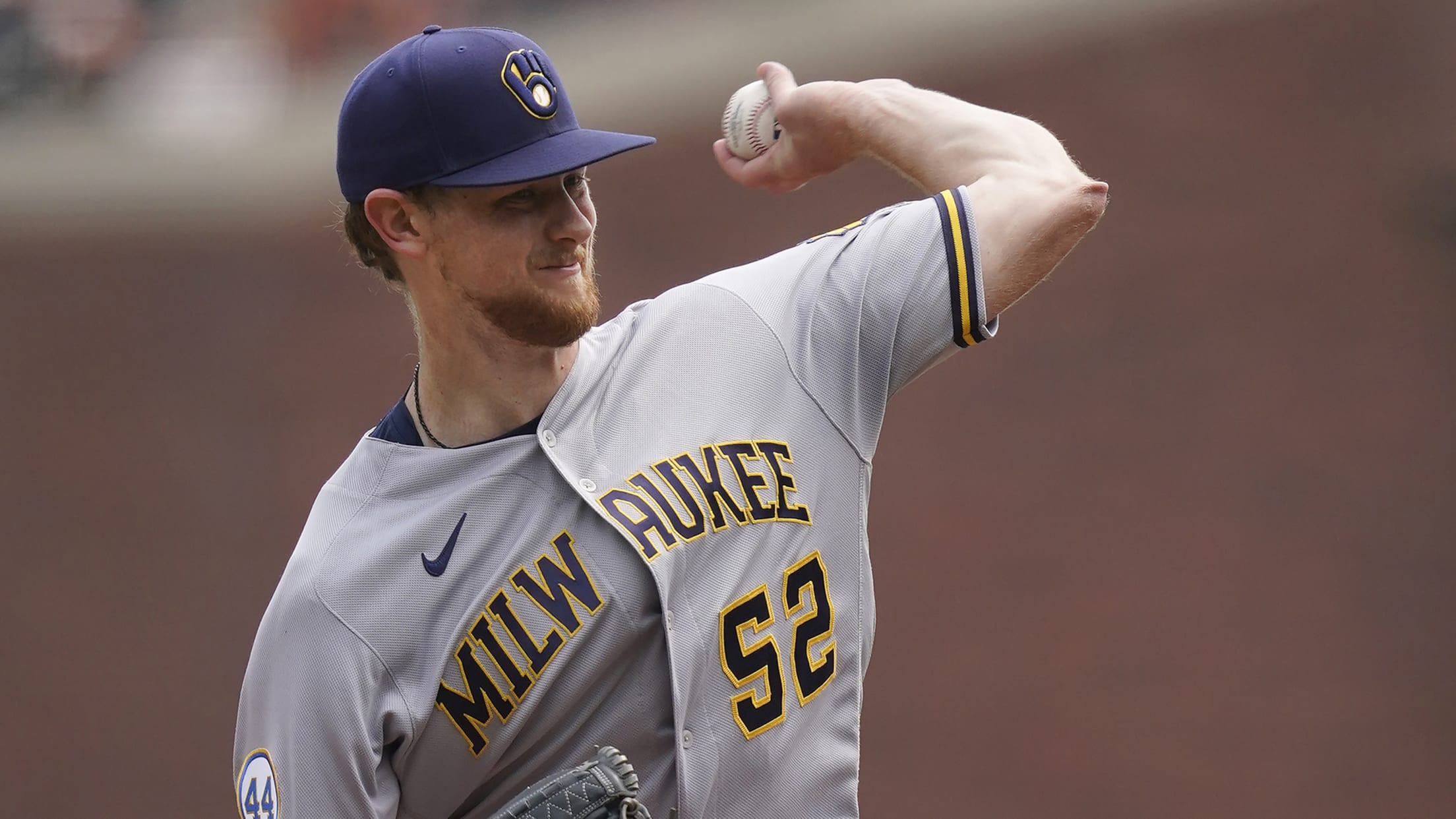 CLEVELAND -- A brief bout with a stomach bug will cause Brandon Woodruff to miss Sunday's scheduled start at Progressive Field. Eric Lauer will start in Woodruff's place. Woodruff came down with the issue on Friday afternoon, and, though he was feeling much better on Saturday, the Brewers wanted to
Adames: 'I want to be ready for playoffs'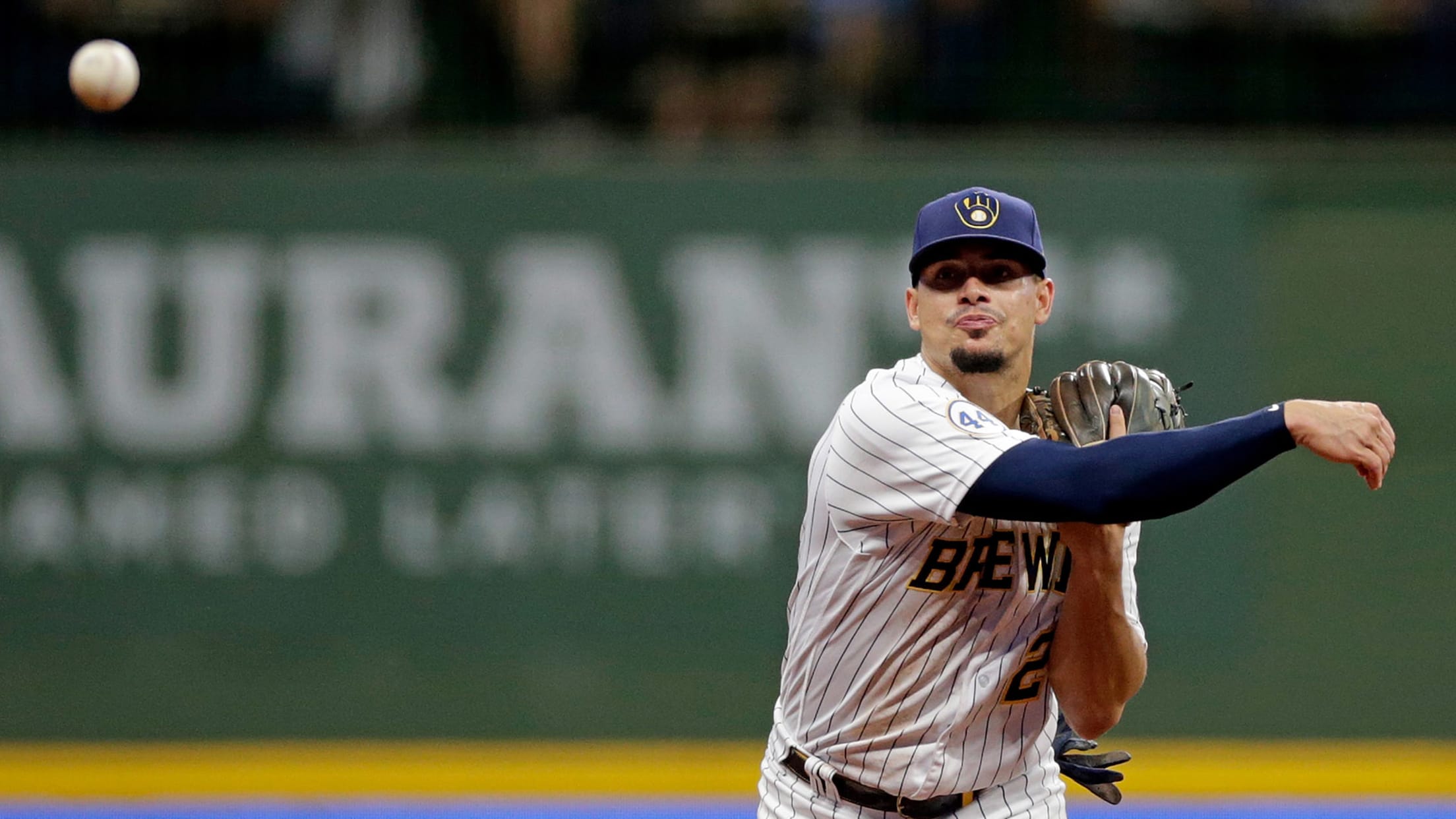 MILWAUKEE -- Brewers shortstop Willy Adames hit in the cage Wednesday for the first time since going on the 10-day injured list with a strained left quadriceps. He's already eyeing October. "Right now, I'm feeling way better from the work that we're putting in. I think it's working," Adames said
Adames day to day with left quad discomfort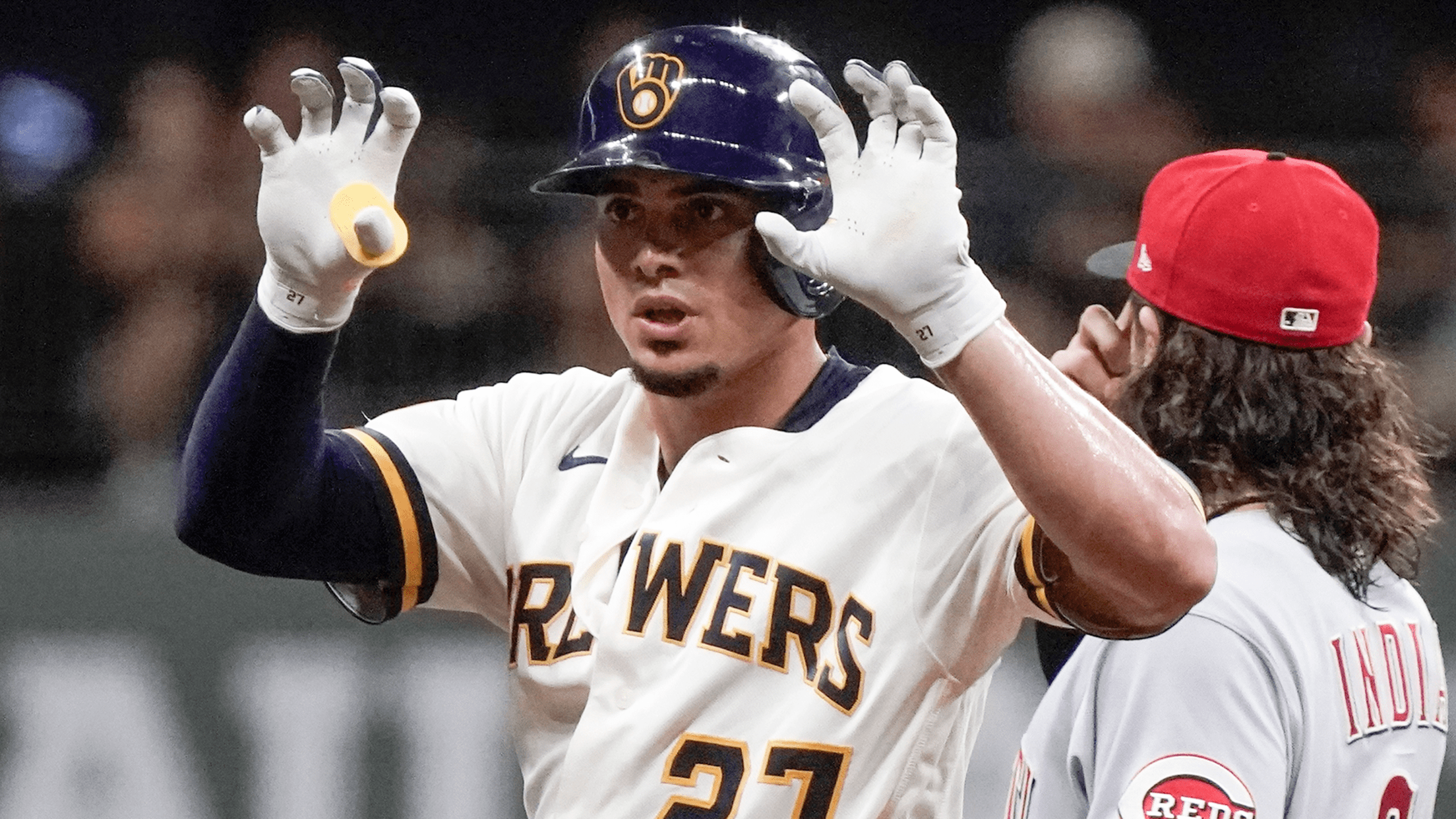 MILWAUKEE -- The Brewers are taking no chances with Willy Adames, the shortstop and spark plug for the National League Central leaders. After dealing with nagging discomfort in his left quadriceps for the past week or so, Adames departed the team's 7-4 win over the Reds as a precaution on
'Best win': Freddy's OK, Brewers rally late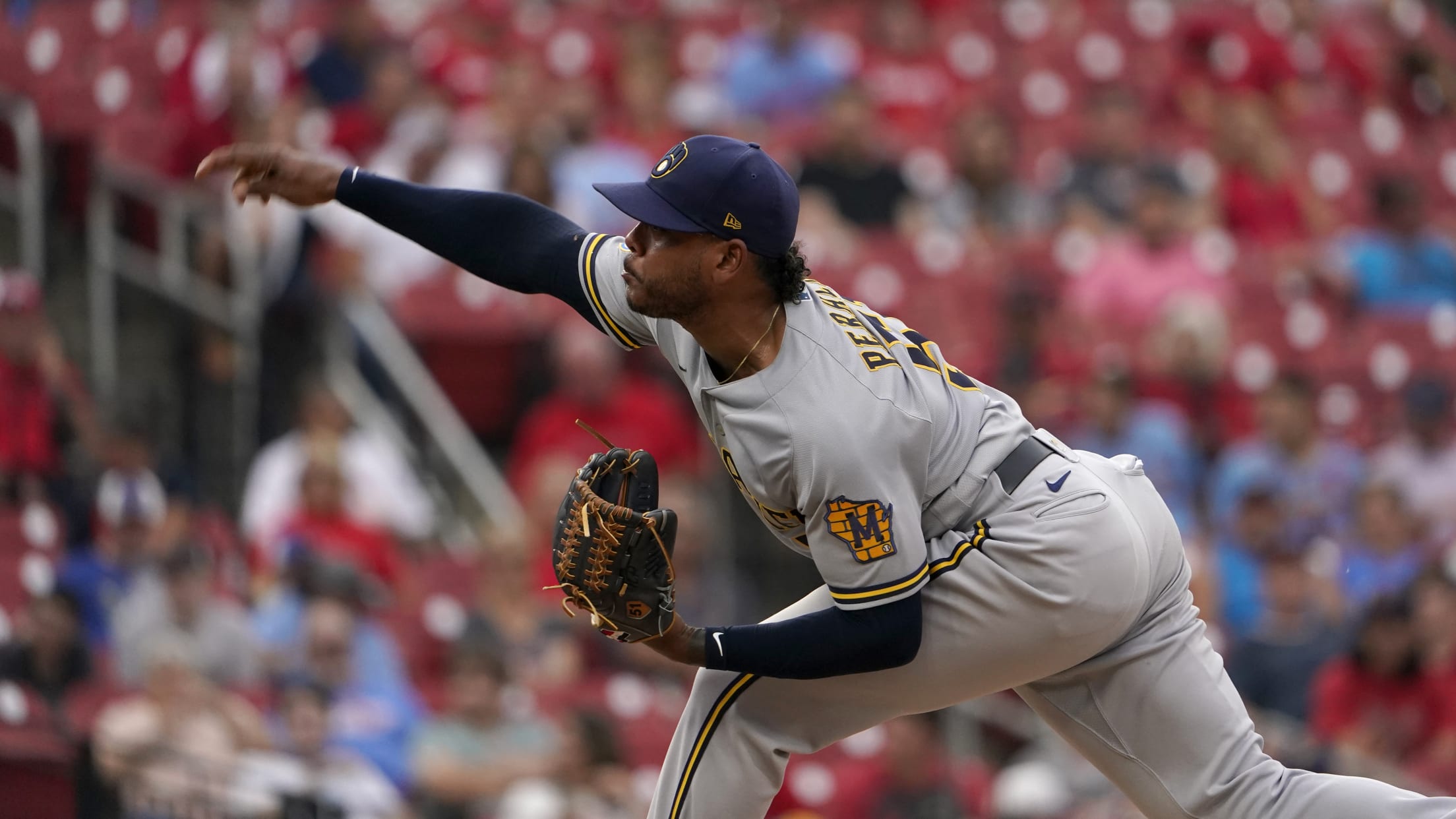 ST. LOUIS -- Freddy Peralta swung awkwardly and grimaced. It was exactly the sight the Brewers have been trying to avoid this season. By night's end, however, there was a sigh of relief. And a pretty good celebration. Peralta, the 25-year-old right-hander in the midst of a breakthrough, and one
With Hader out, Crew counts on Williams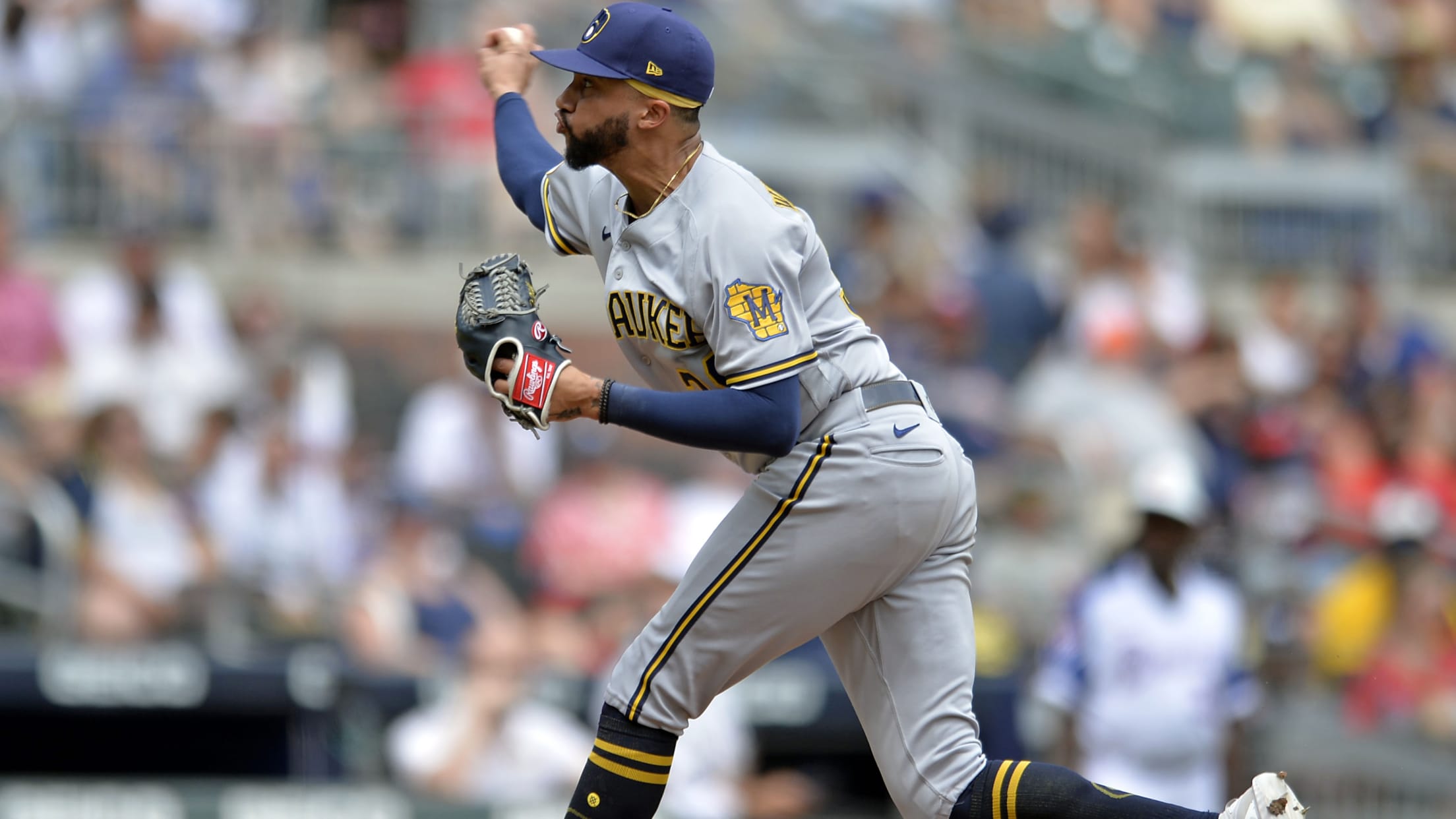 MILWAUKEE -- Devin Williams has the stuff to be a big league closer, and now he has the opportunity. The Brewers placed All-Star closer Josh Hader on the COVID-19 injured list on Monday, making Williams the leading contender to handle ninth-inning duties out of a bullpen that is suddenly depleted.
Yelich placed on IL after positive COVID test
Star LF was vaccinated in early April; Peterson sidelined by contact-tracing protocols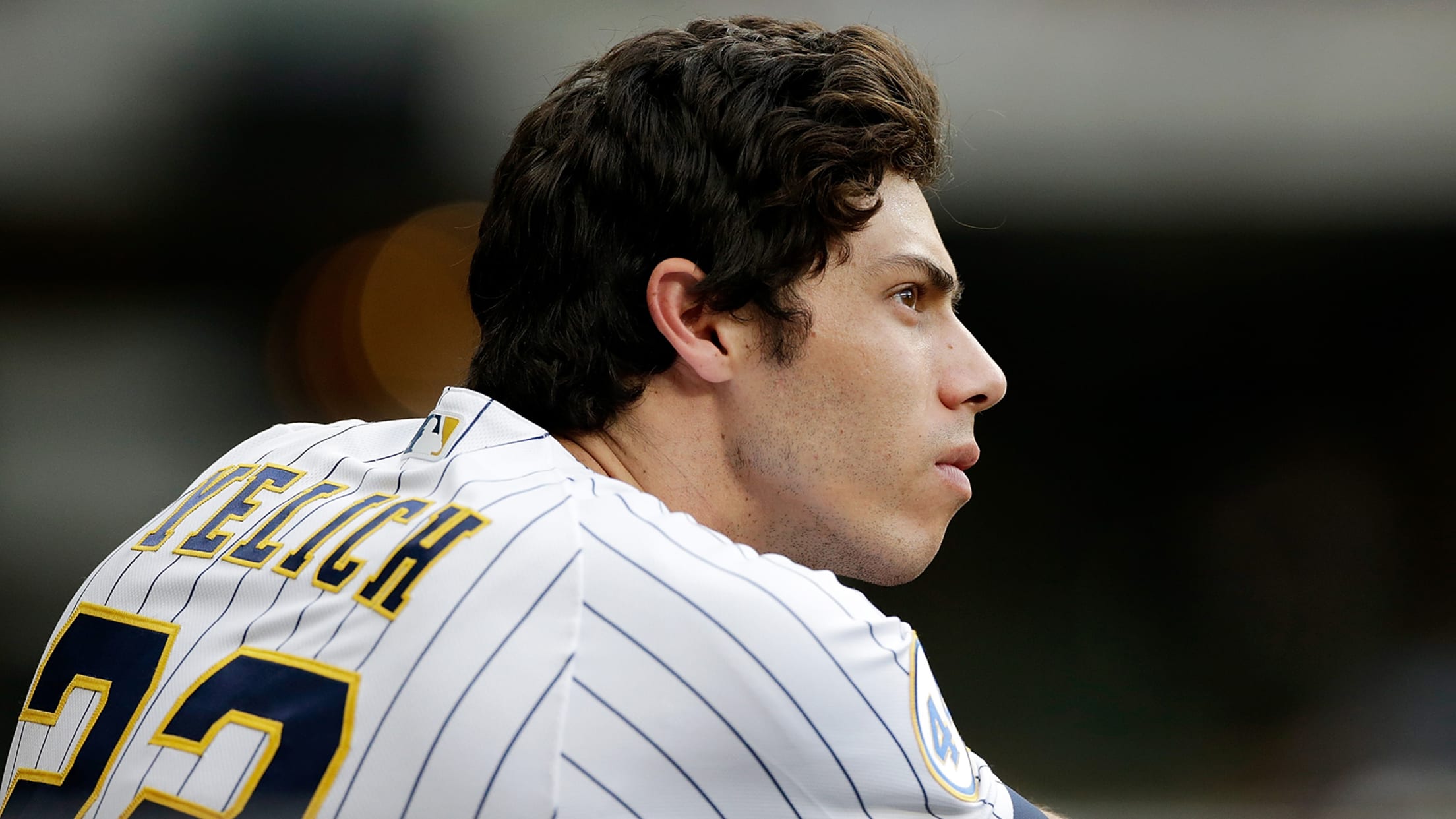 PITTSBURGH -- The Brewers placed Christian Yelich on the COVID-19 injured list on Tuesday after the star left fielder tested positive for a "breakthrough" case of the virus. Yelich, who was fully vaccinated, began developing mild symptoms on Monday and alerted team officials, president of baseball operations David Stearns said.
Vogelbach hops home to score after injury
First baseman's gritty run seals win after Peralta fans 10 in one-hit gem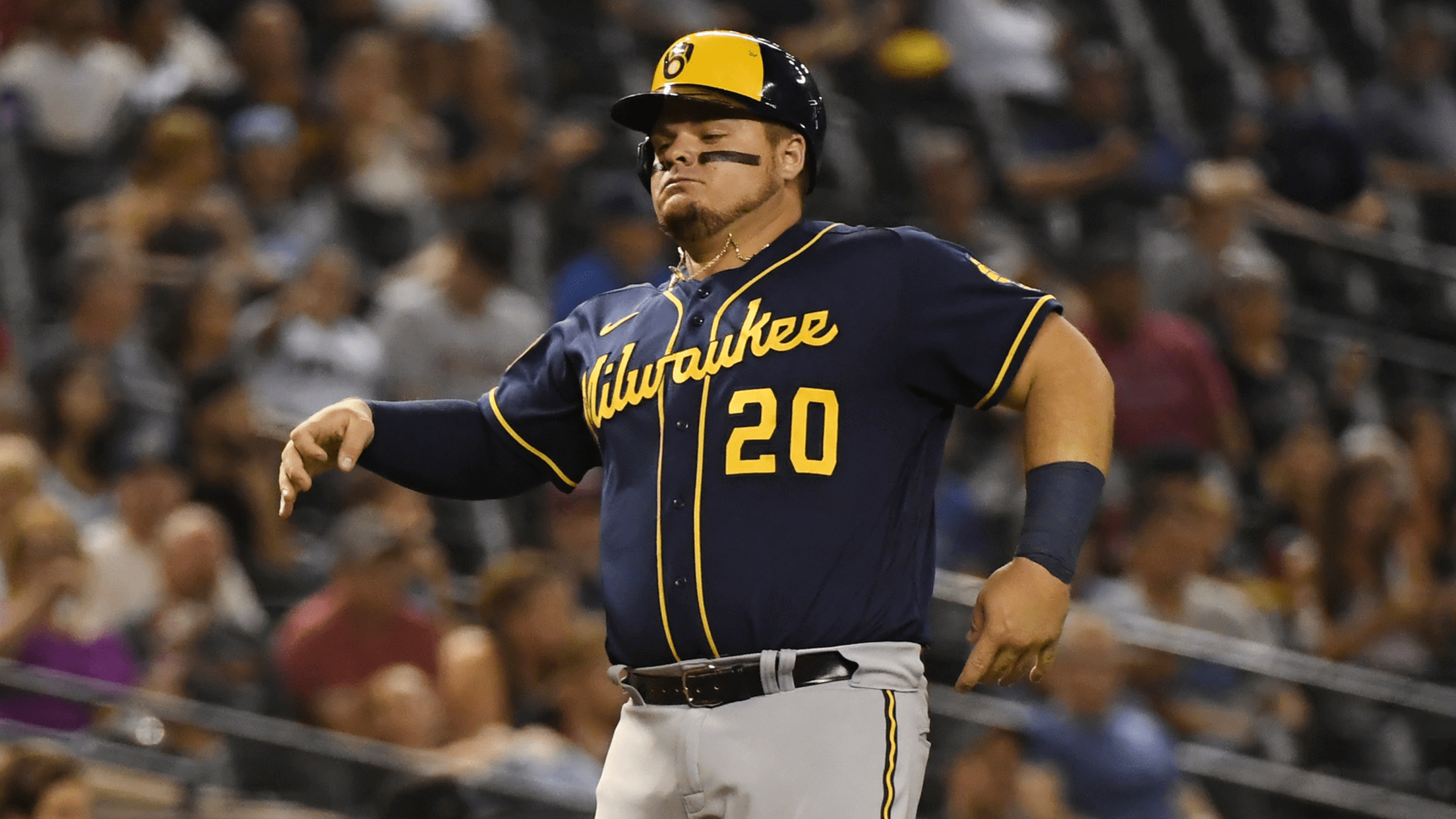 PHOENIX -- The good news for the Brewers was that Daniel Vogelbach, in a show of grit and determination, managed to hobble home and keep alive the scoring rally that all but iced a 5-0 victory for Freddy Peralta and the Brewers over the D-backs on Tuesday. The bad news
Anderson injured in loss to D-backs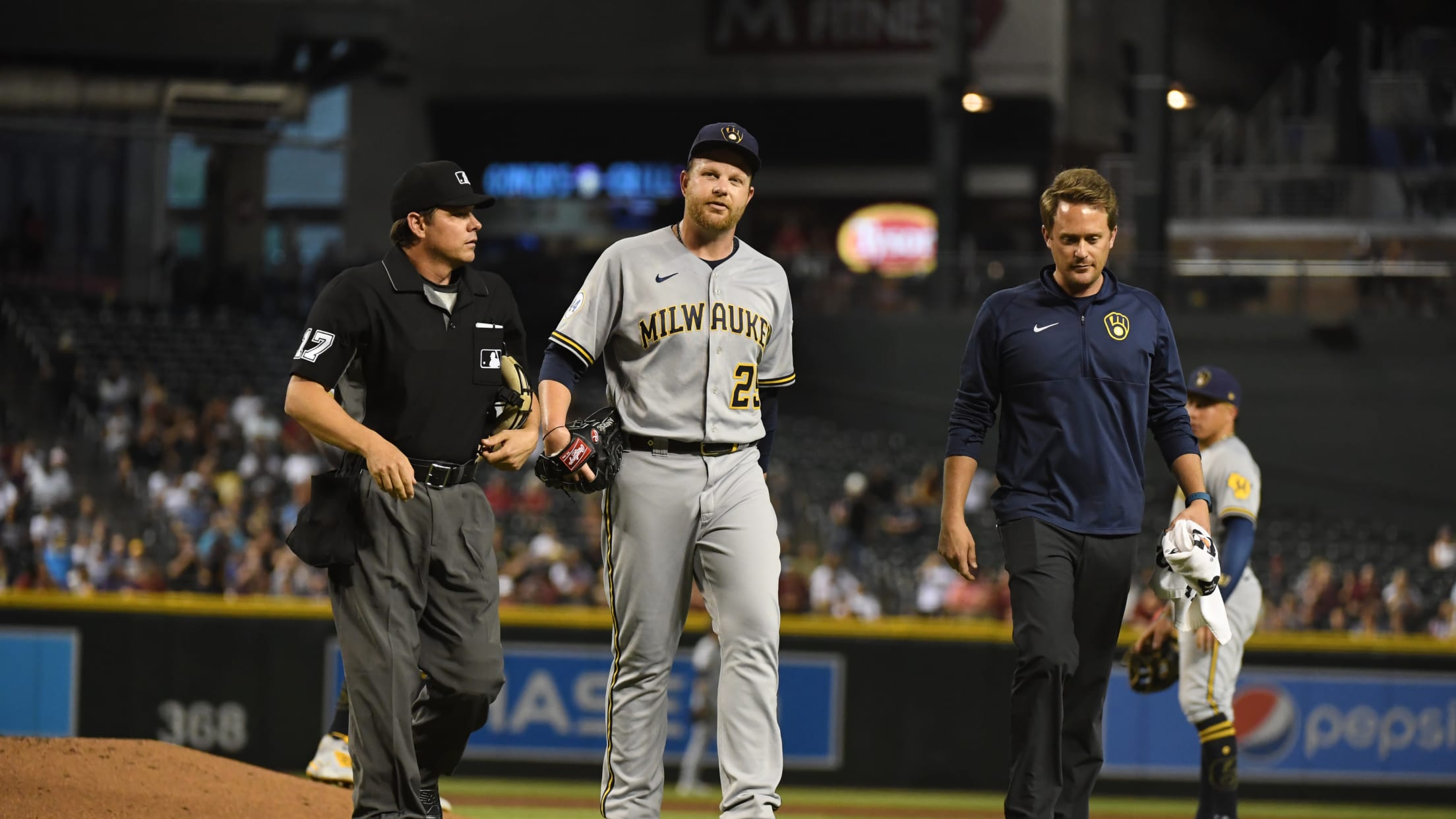 PHOENIX -- After four days of the usual stress associated with pitching at Coors Field, the last thing the Brewers needed Monday was another heavy day of work for the relief corps. But that's the reality they were presented with. Veteran left-hander Brett Anderson exited with right knee discomfort and
LoCain wants to return by All-Star break
Notes: Newest Brewers reliever Cousins related to a Packers rival QB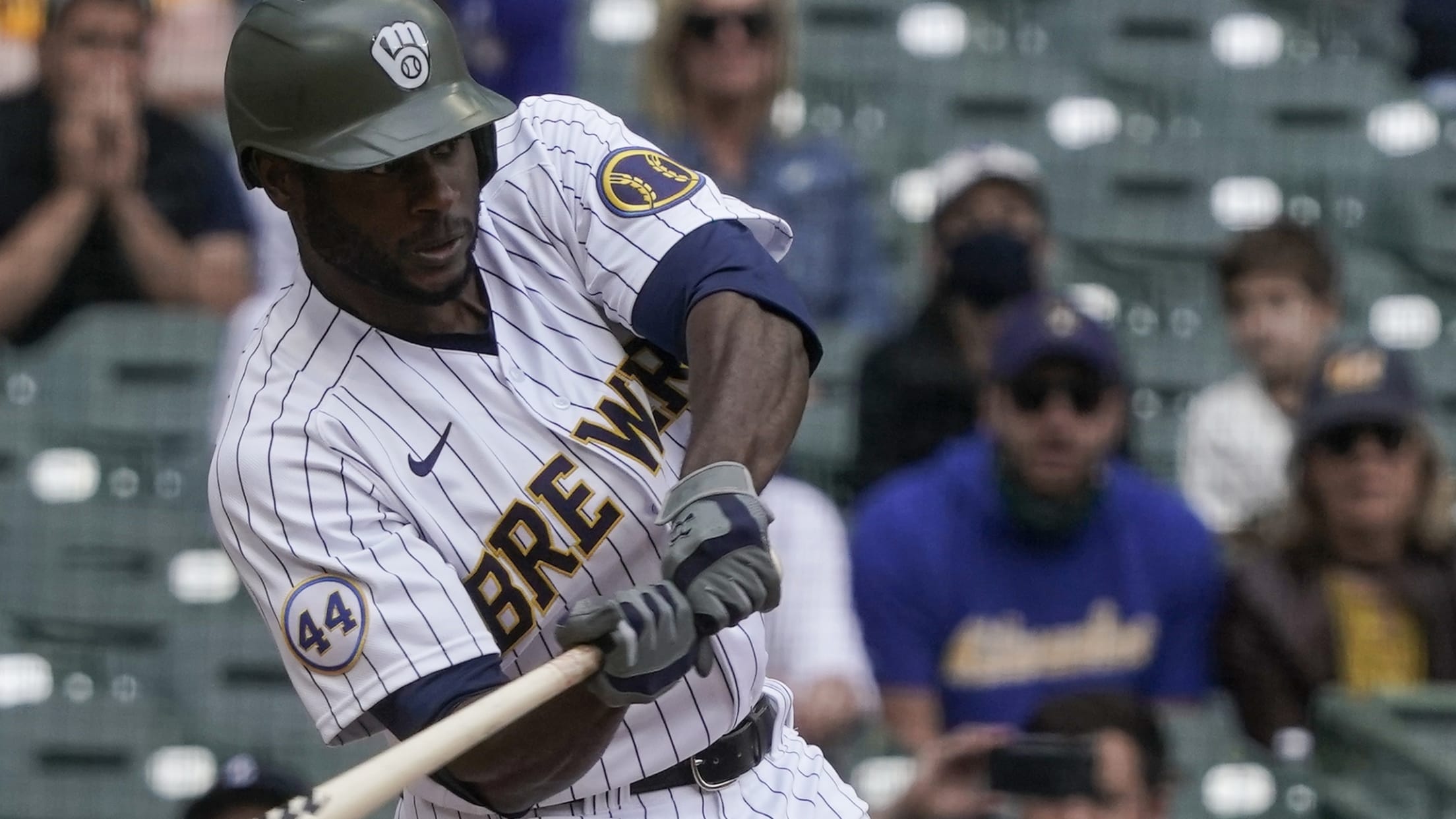 PHOENIX -- Three long weeks since going down with the latest in a series of leg injuries, Lorenzo Cain is finally getting his legs back under him. Cain did some running on the field for the first time on Monday and plans to begin hitting in the cage on Tuesday
Counsell on Wong: 'We're close right now'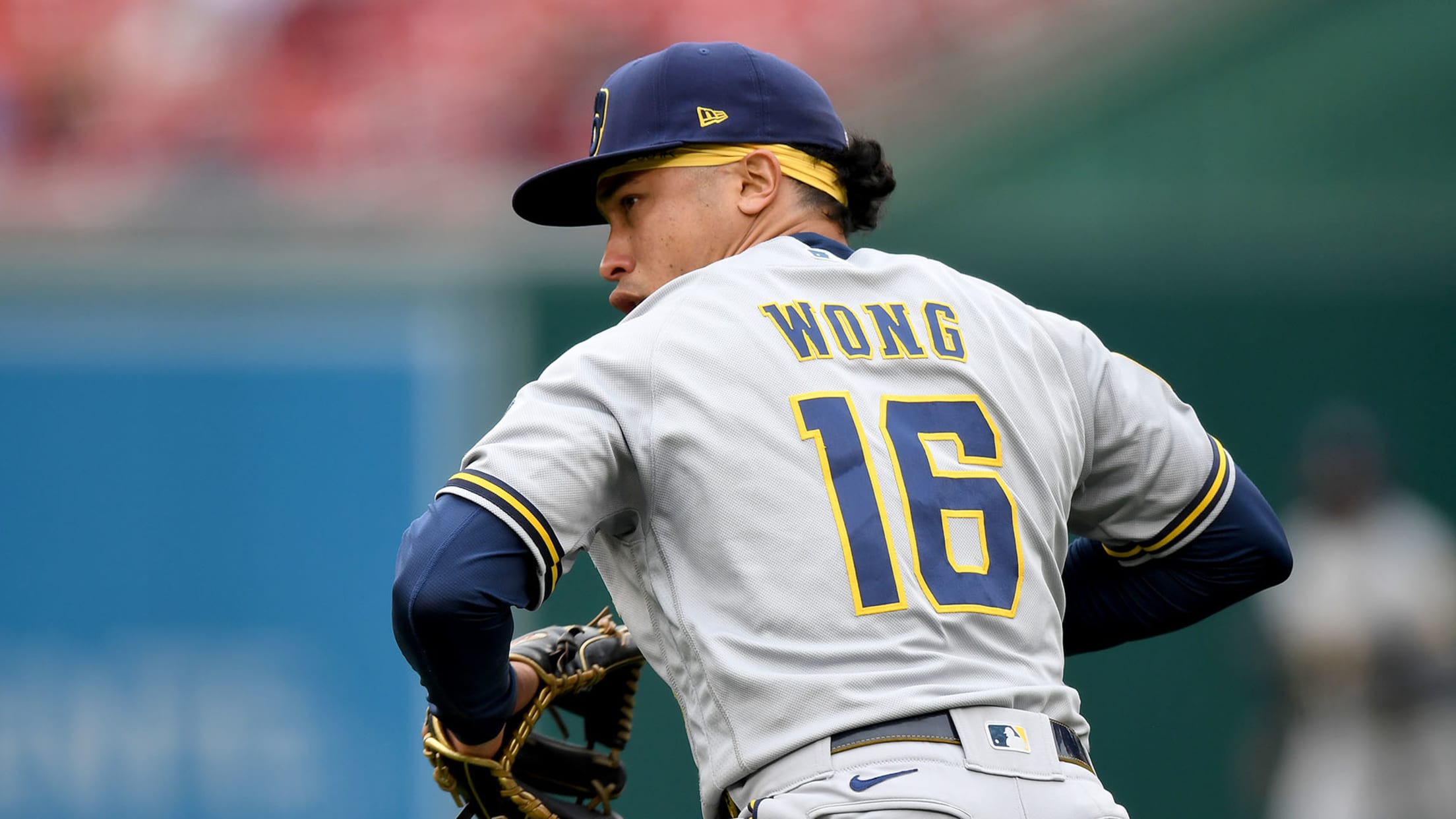 Kolten Wong ran through one more pregame workout on Thursday evening at Coors Field to test his recovery from the second of two left oblique injuries to land him on the 10-day IL this season. Barring any setbacks, it could be his final test before returning to active duty. "I'm
Shaw's 'scary' exit stems Crew's good vibes
IL stint for third baseman after he dislocates left shoulder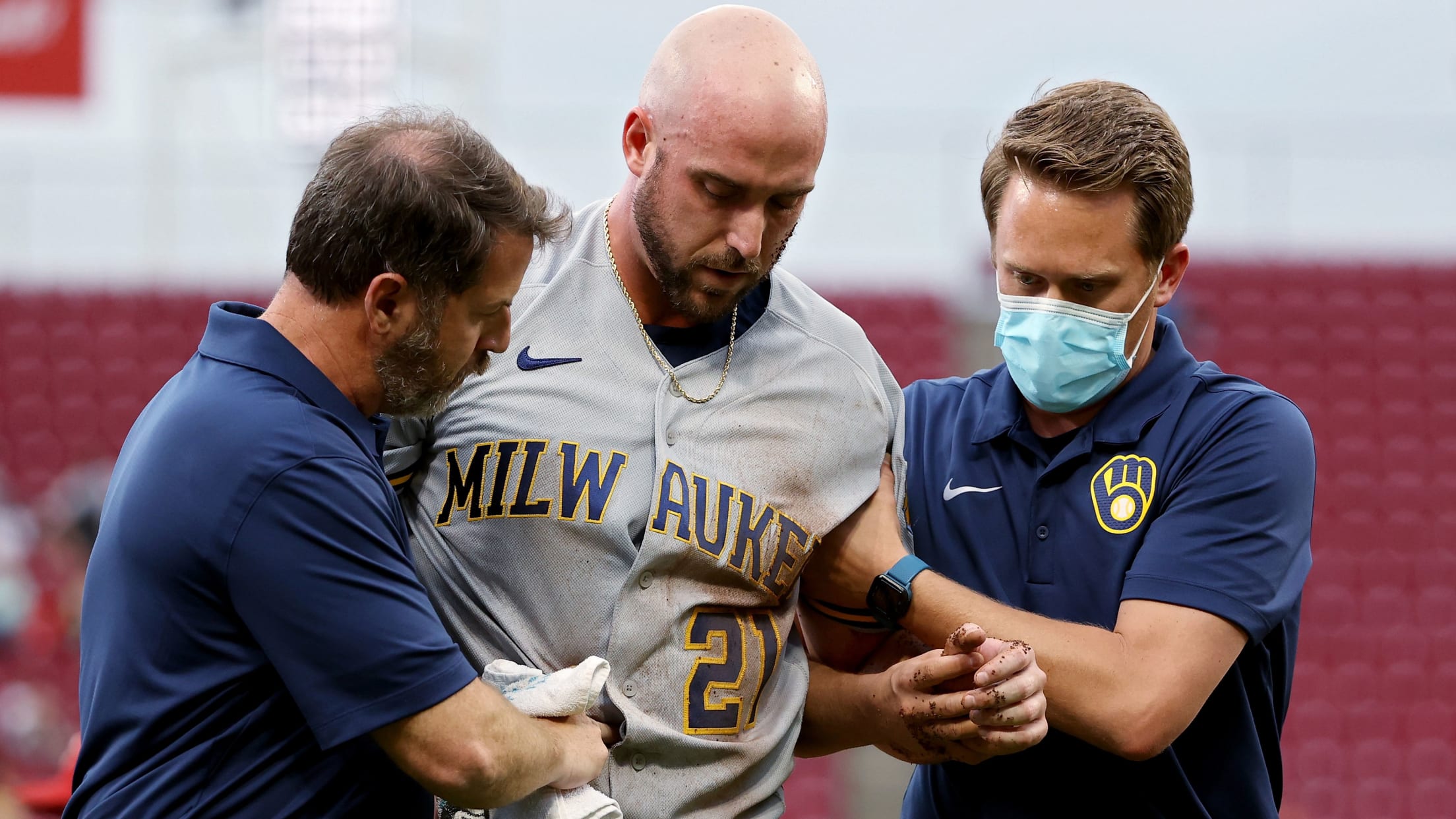 Good vibes can vanish quickly in the game of baseball. The Brewers were painfully reminded of that on Wednesday. Third baseman Travis Shaw dislocated his left shoulder diving for one of the Reds' barrage of perfectly placed hits in the early innings of the Brewers' 7-3 loss at Great American
Wong on IL with oblique strain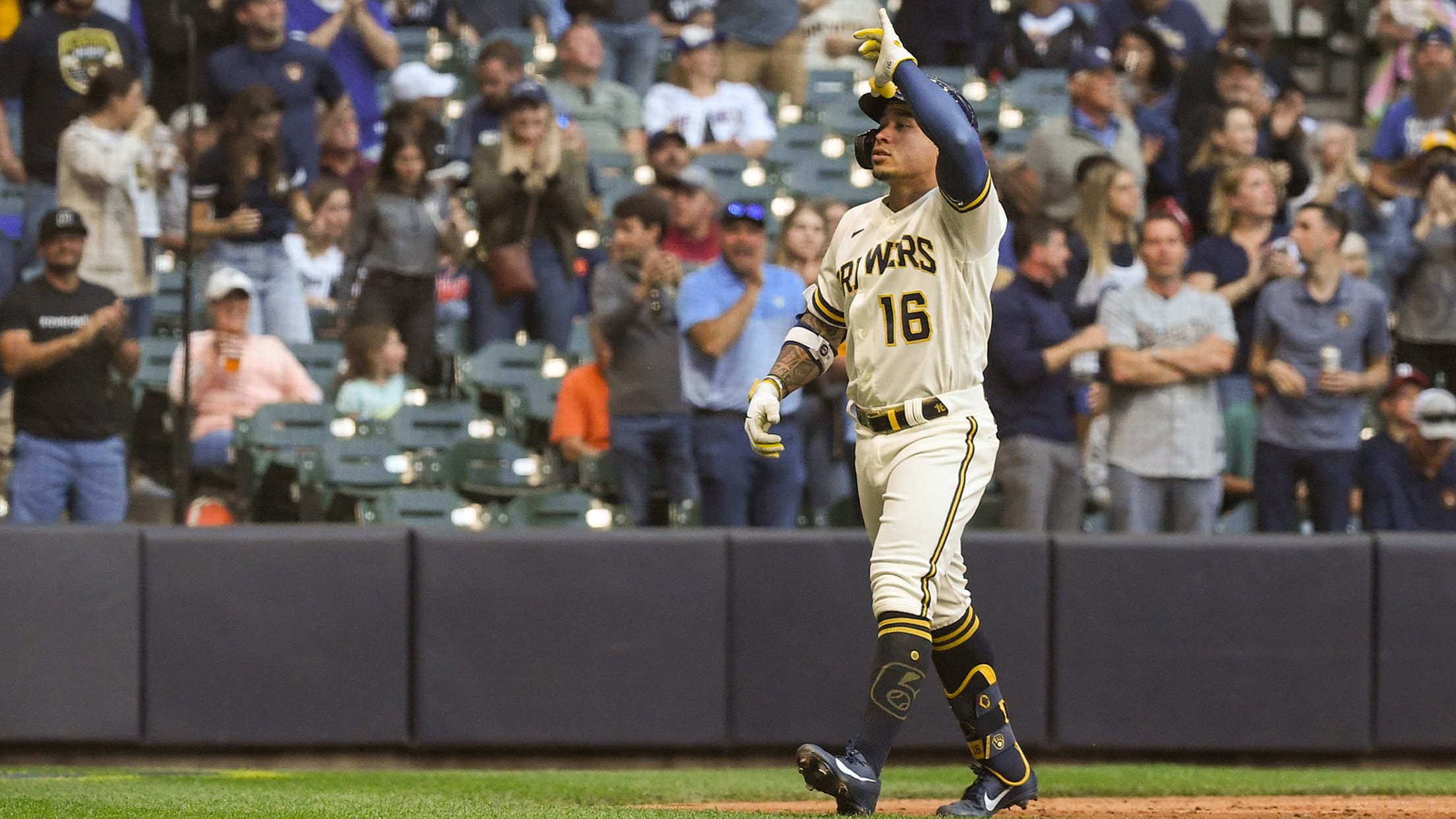 MILWAUKEE -- Second baseman Kolten Wong, a bright spot this season in what has been an underperforming Brewers lineup, landed back on the 10-day injured list Friday with a recurrence of a strained left oblique. This time, the absence could be a bit longer. Wong exited Thursday's 7-4 win over
Cain on latest leg injury: 'Got to keep moving'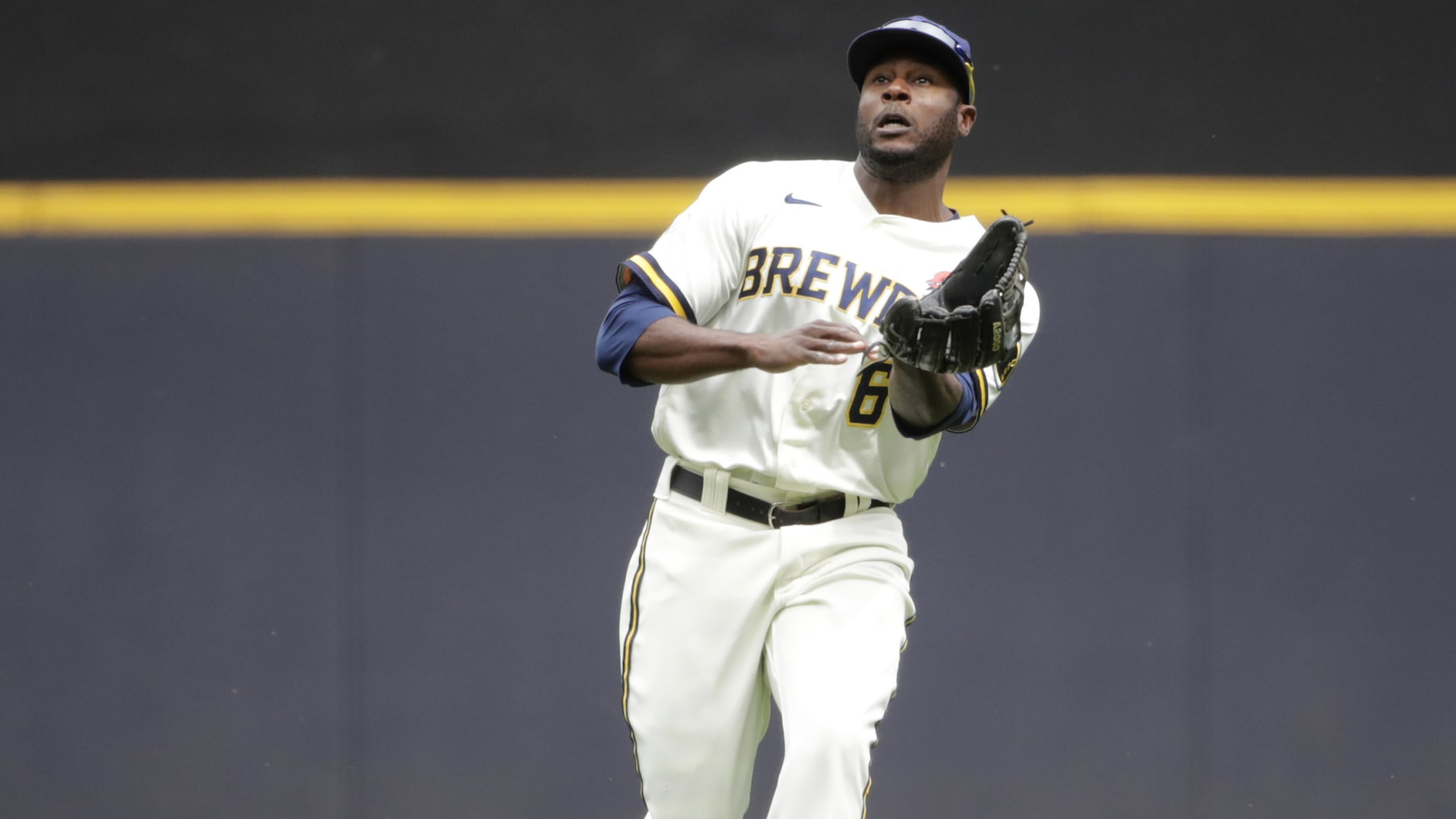 MILWAUKEE -- The Brewers don't yet know how much time Lorenzo Cain will be down with the latest in his series of leg injuries. This time it's a right hamstring strain that landed the veteran center fielder back on the 10-day injured list on Tuesday. This much is clear: The
Yelich goes hitless in return from IL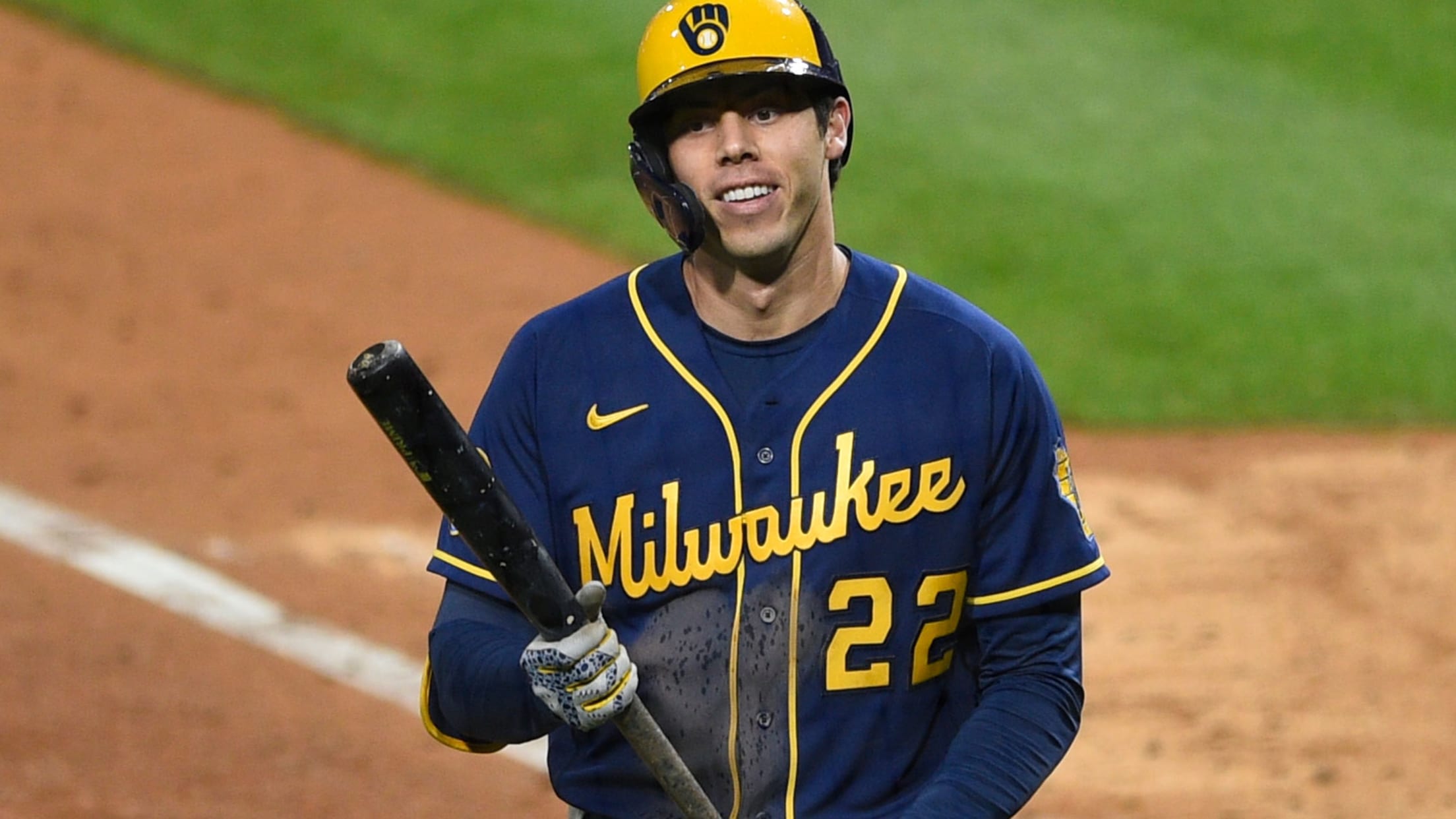 After unlocking some answers to his lingering back trouble and testing it over the weekend in the Minor Leagues, Christian Yelich returned to active duty for the Brewers. The team reinstated Yelich from the 10-day injured list and penciled him in as the designated hitter and three-hole hitter for Tuesday's
Burnes set to face Cards; Yelich takes BP
Brewers will increase capacity to 50 percent Saturday at American Family Field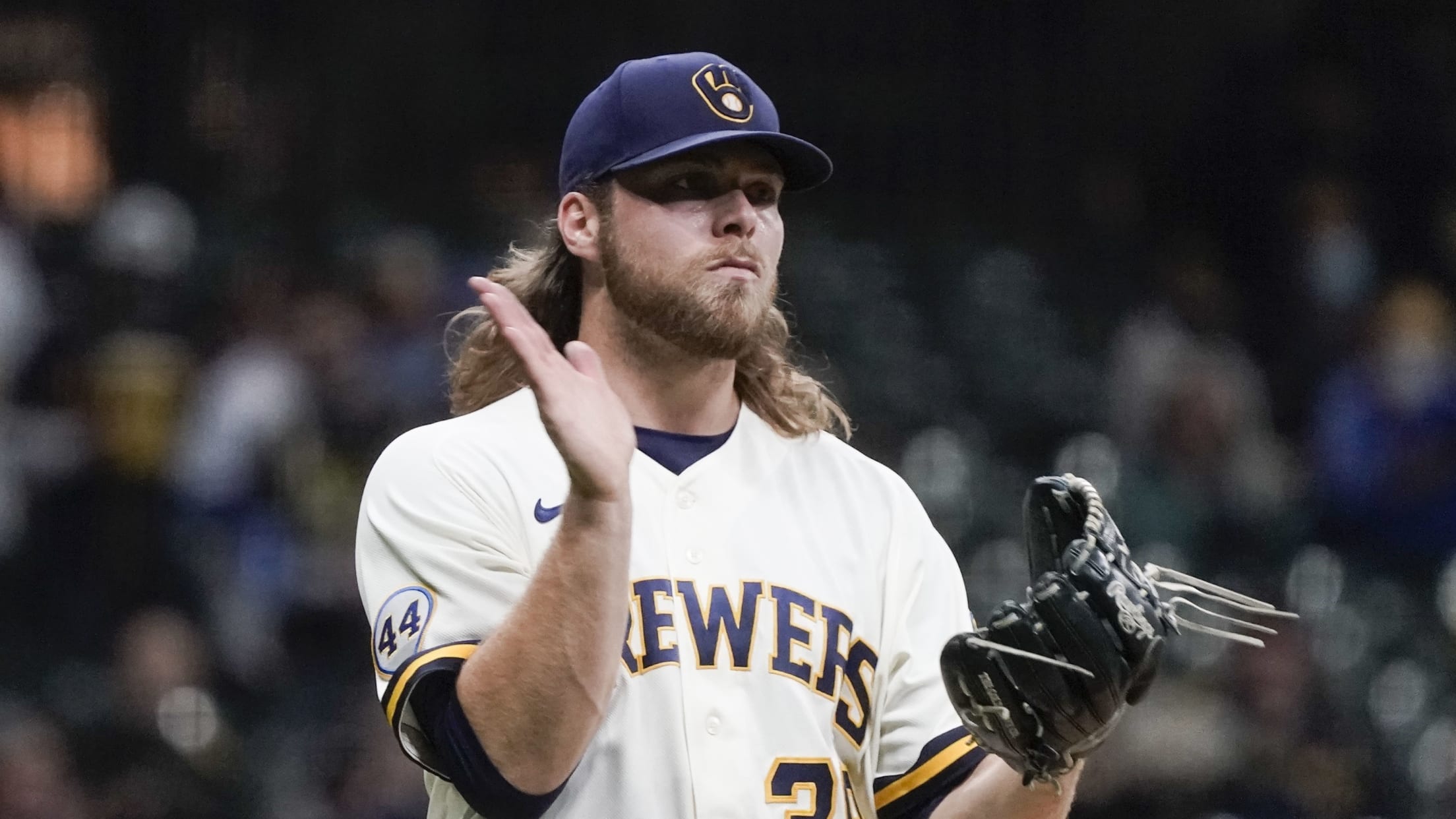 MILWAUKEE -- After joining the Brewers following a 10-day separation, co-ace Corbin Burnes cleared a bullpen session on Monday and is scheduled to rejoin the starting rotation on Thursday in a showdown with Jack Flaherty and the Cardinals at American Family Field. Milwaukee placed Burnes on the 10-day injured list
Suter exits, then Miami slams door on Crew
Milwaukee's six-game skid is longest losing streak in three years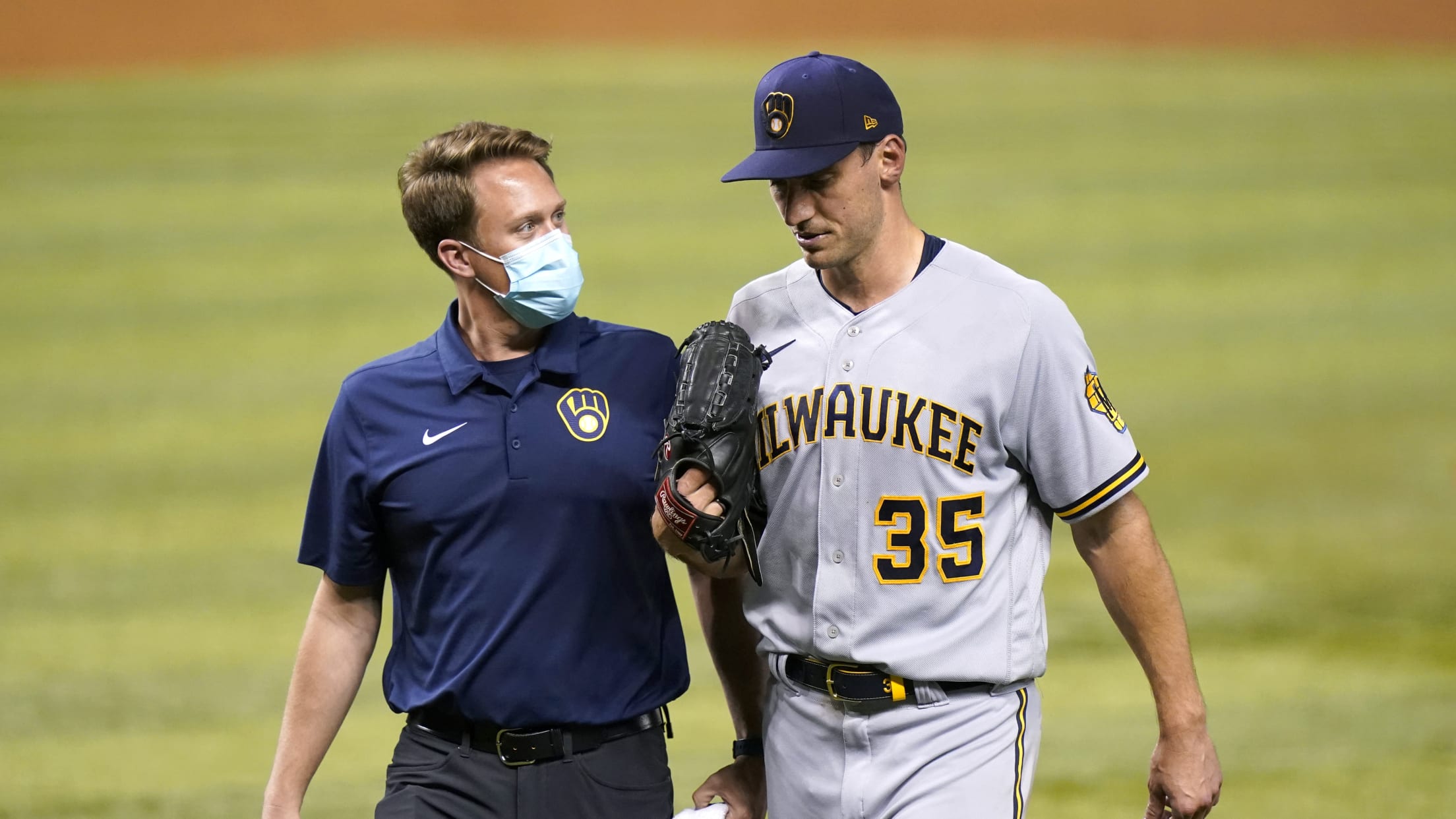 The Brewers went from having the best record in the National League to enduring their worst losing streak in three years, all in less than a week. Brent Suter departed a spot start with right calf cramps and his replacement, Patrick Weigel, surrendered the fourth grand slam off a Brewers
No. 1 prospect Mitchell sidelined with injury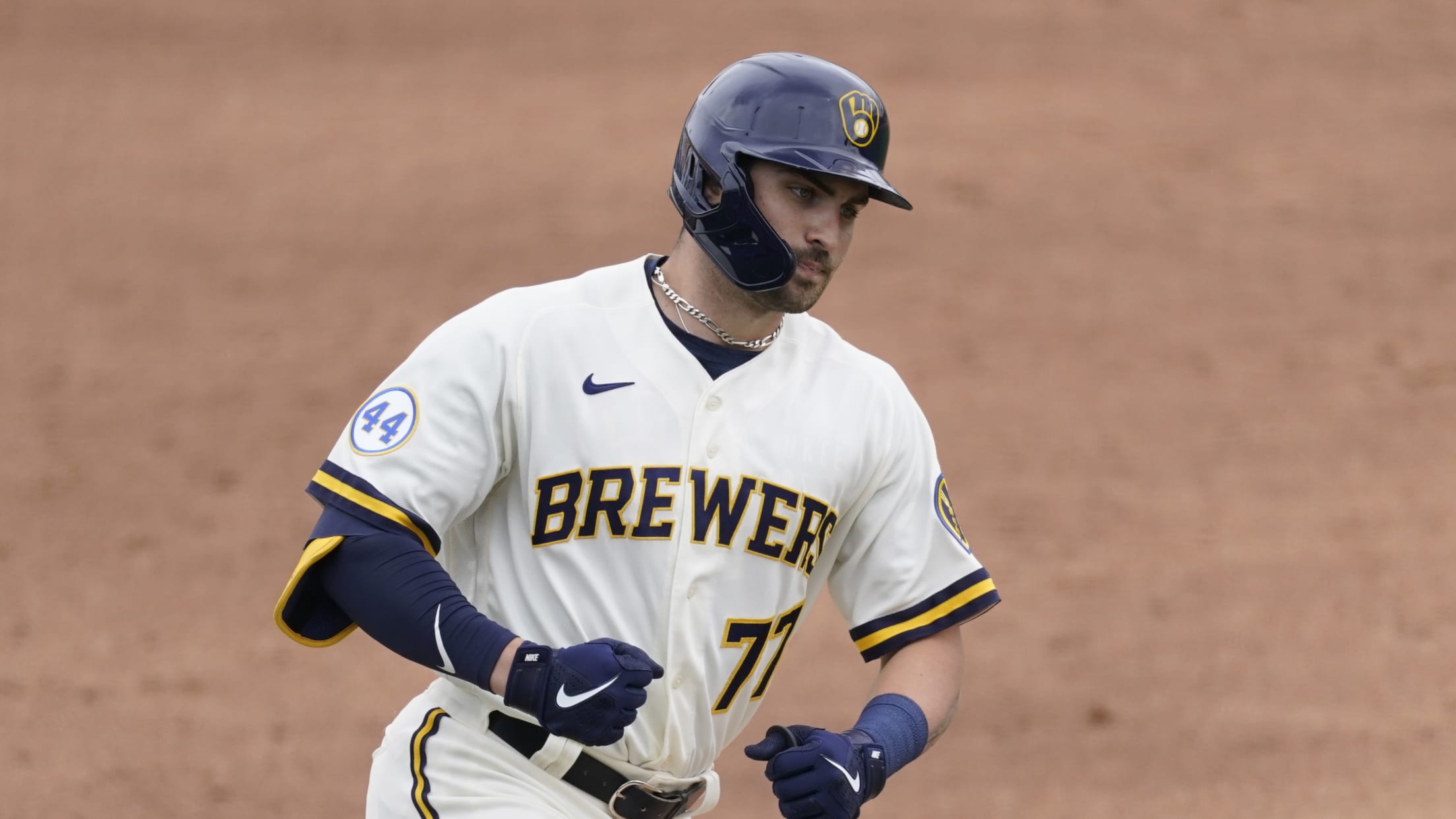 After a promising professional debut, Garrett Mitchell, the Brewers' top prospect, will be sidelined at least through the weekend with a muscle strain behind his left knee that the organization does not believe will prove a significant setback. Mitchell strained the popliteus muscle in his leg while running through the