Woodruff (shoulder) out for WC Series; rest of postseason 'up in the air'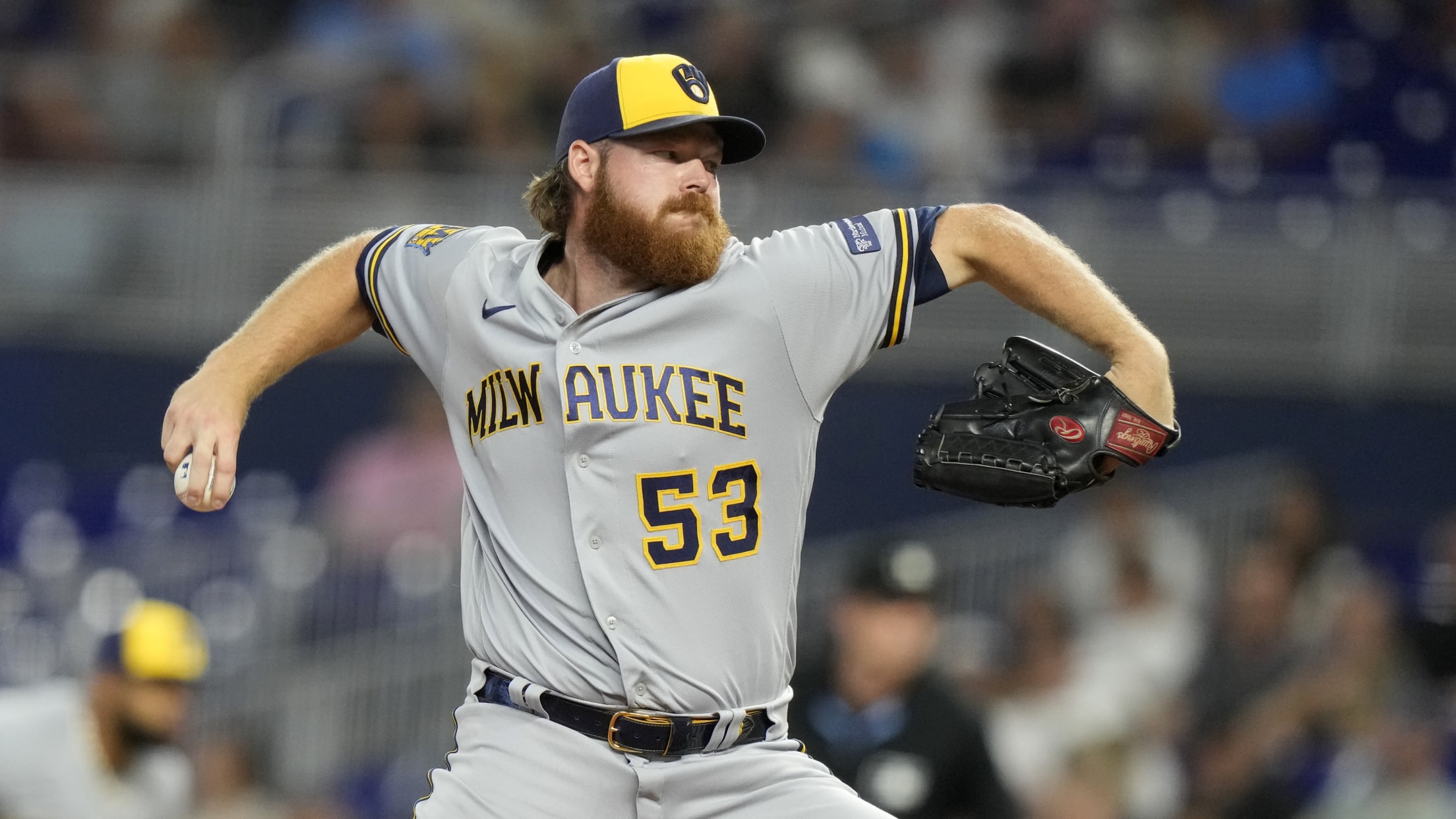 MILWAUKEE -- Brandon Woodruff covered his face when the tears came. This was not the way a promising postseason was supposed to begin for the Brewers. Milwaukee's vaunted pitching staff took a massive hit on Monday, as it was revealed that Woodruff has a right shoulder injury and will not
Injuries & Moves: Woodruff (shoulder) to miss NL Wild Card Series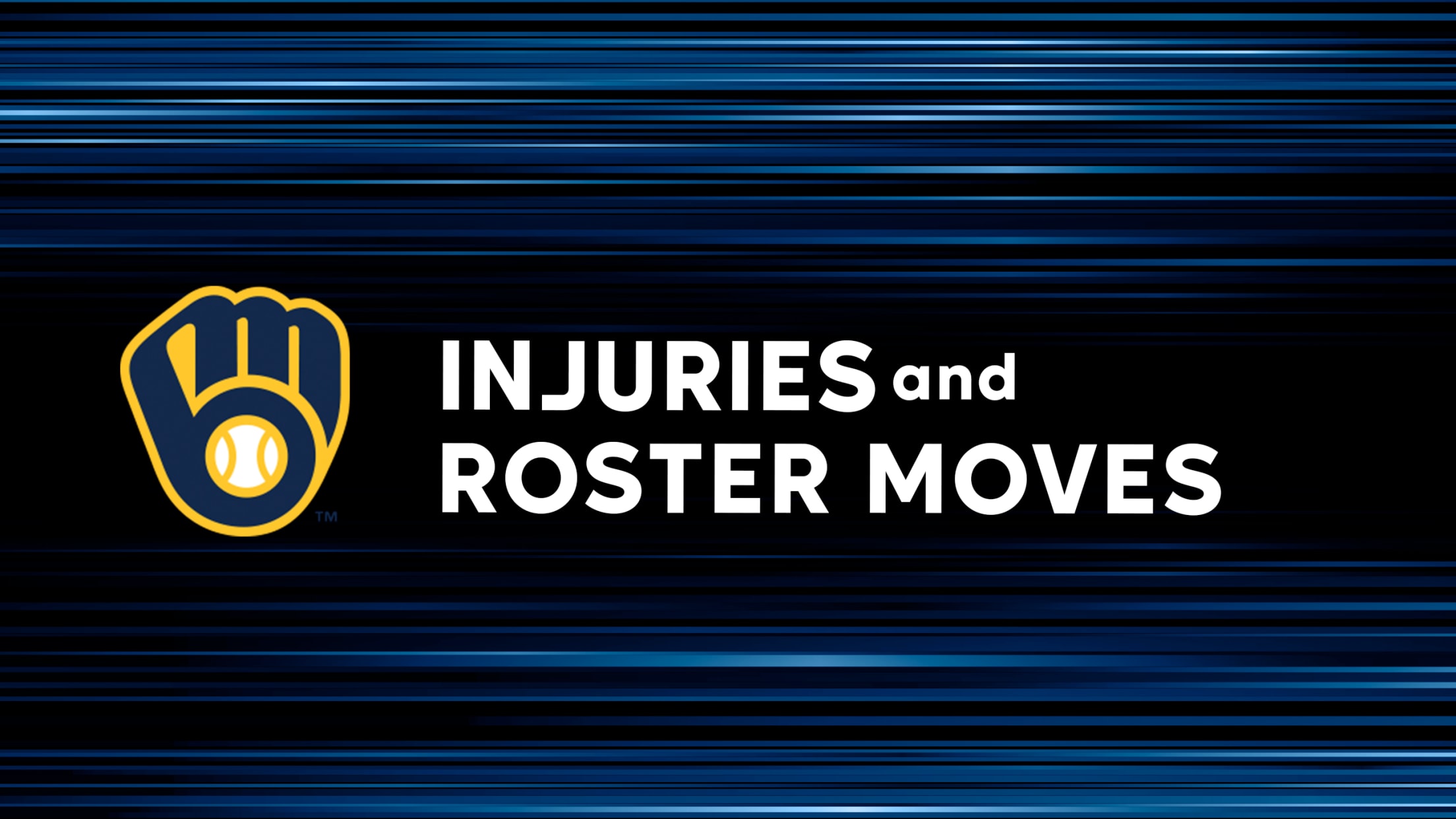 Wilson's return ruined by 'heart-wrenching' injury
Set to play key bullpen role after Tommy John surgery, LHP will instead land back on IL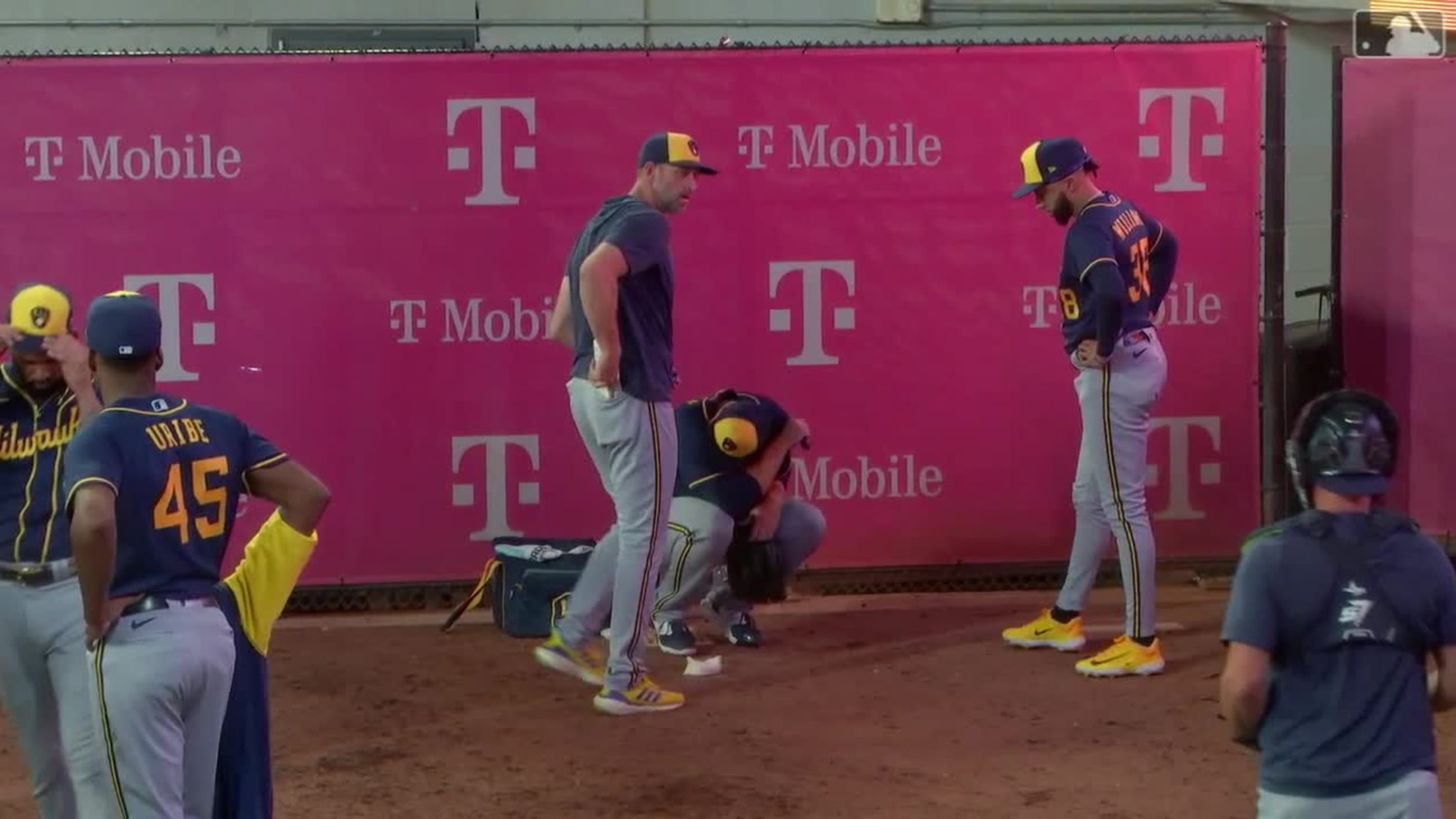 ATLANTA -- Baseball can be cruel sometimes, and it's not just having to handle the relentless Braves lineup inning after inning. The Brewers suffered a potentially impactful and particularly heartbreaking injury on Friday amid a 10-7 loss to the Braves, when veteran left-hander Justin Wilson, a 35-year-old veteran of 11
Tellez injures finger in 'freak accident' shagging BP balls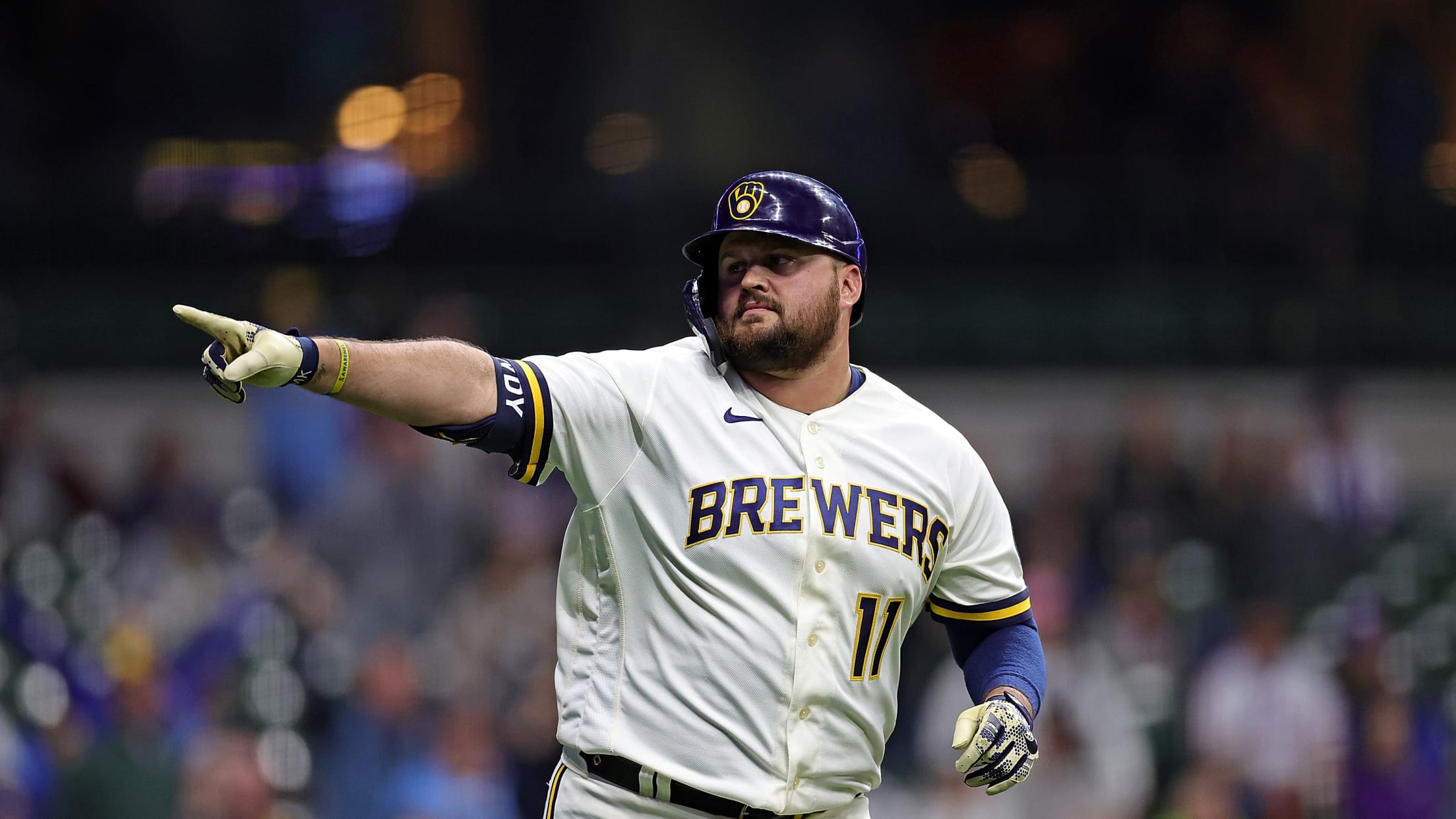 CINCINNATI -- After an unfortunate interaction with the outfield wall at Great American Ball Park during batting practice on Saturday, you can add Rowdy Tellez to the list of freak injuries in Brewers history. There was Robin Yount going down during 1978 Spring Training because he'd shredded his ankle in
Adames' homer a confidence booster in strong return
Brewers shortstop goes deep against O's in first action since being struck in head with liner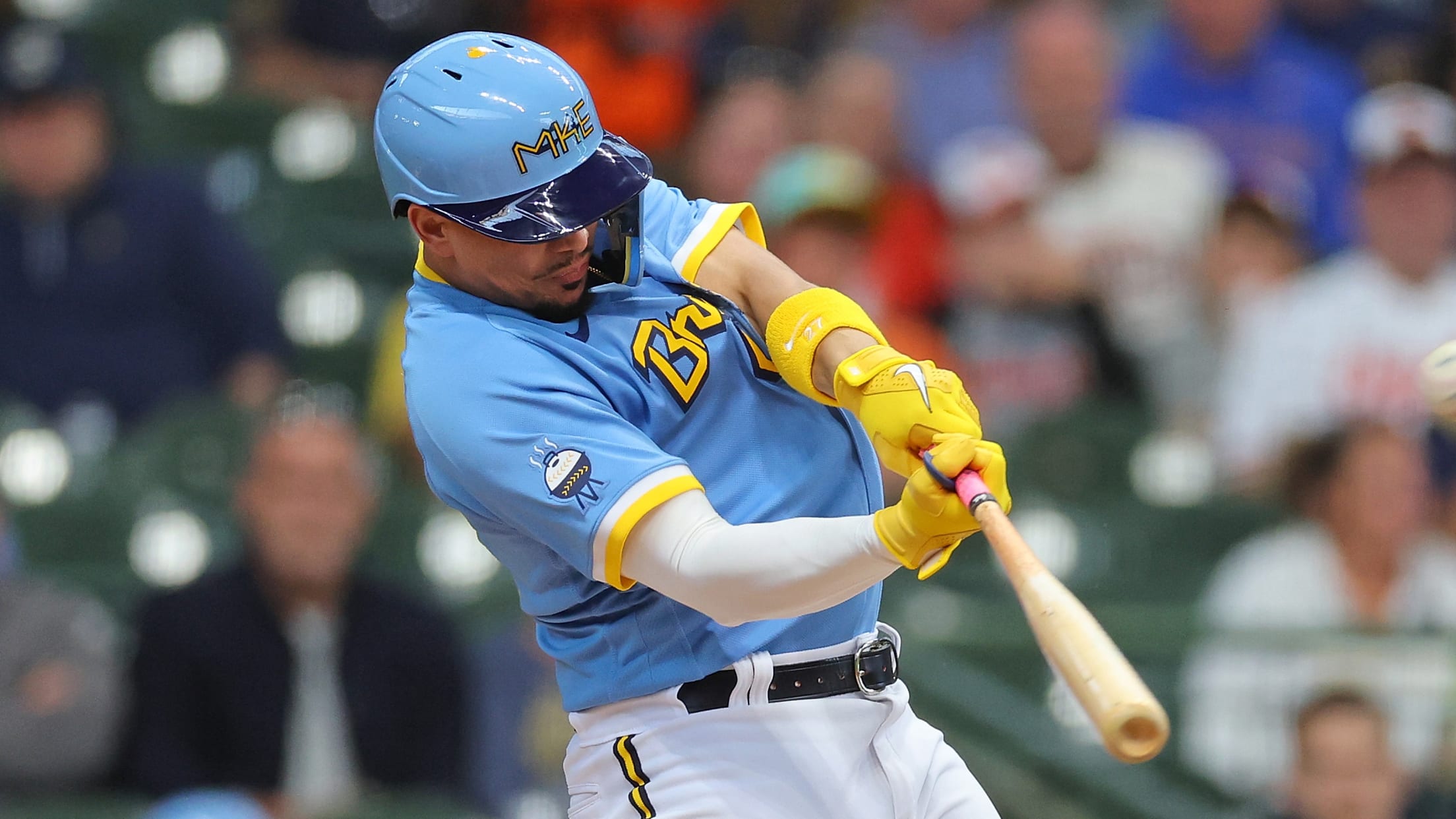 MILWAUKEE -- A dozen days after he was struck in the left temple by a foul ball, Willy Adames was back in the big leagues. The only sign of his ordeal was a small mark under his left eye. Adames said one doctor, upon seeing video of the incident, told
Adames discharged from hospital: 'All the news has been good'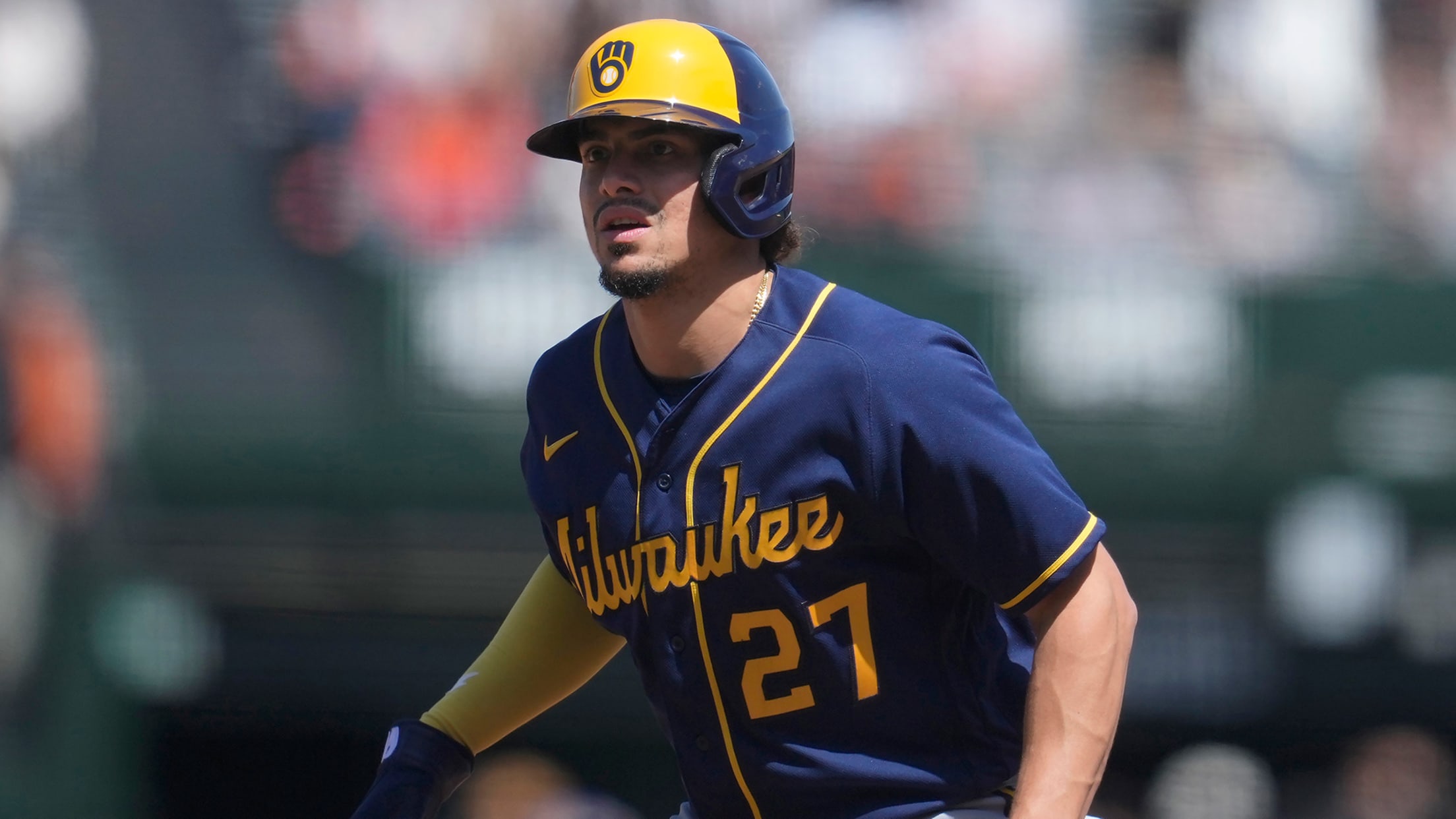 MILWAUKEE -- Brewers shortstop Willy Adames was resting at home after being discharged from the hospital Saturday morning, where he'd remained overnight after being struck in the head by a foul ball during the Brewers' loss to the Giants on Friday. The team placed Adames on the 7-day concussion IL
How IL stint could help Lauer find 'peace of mind'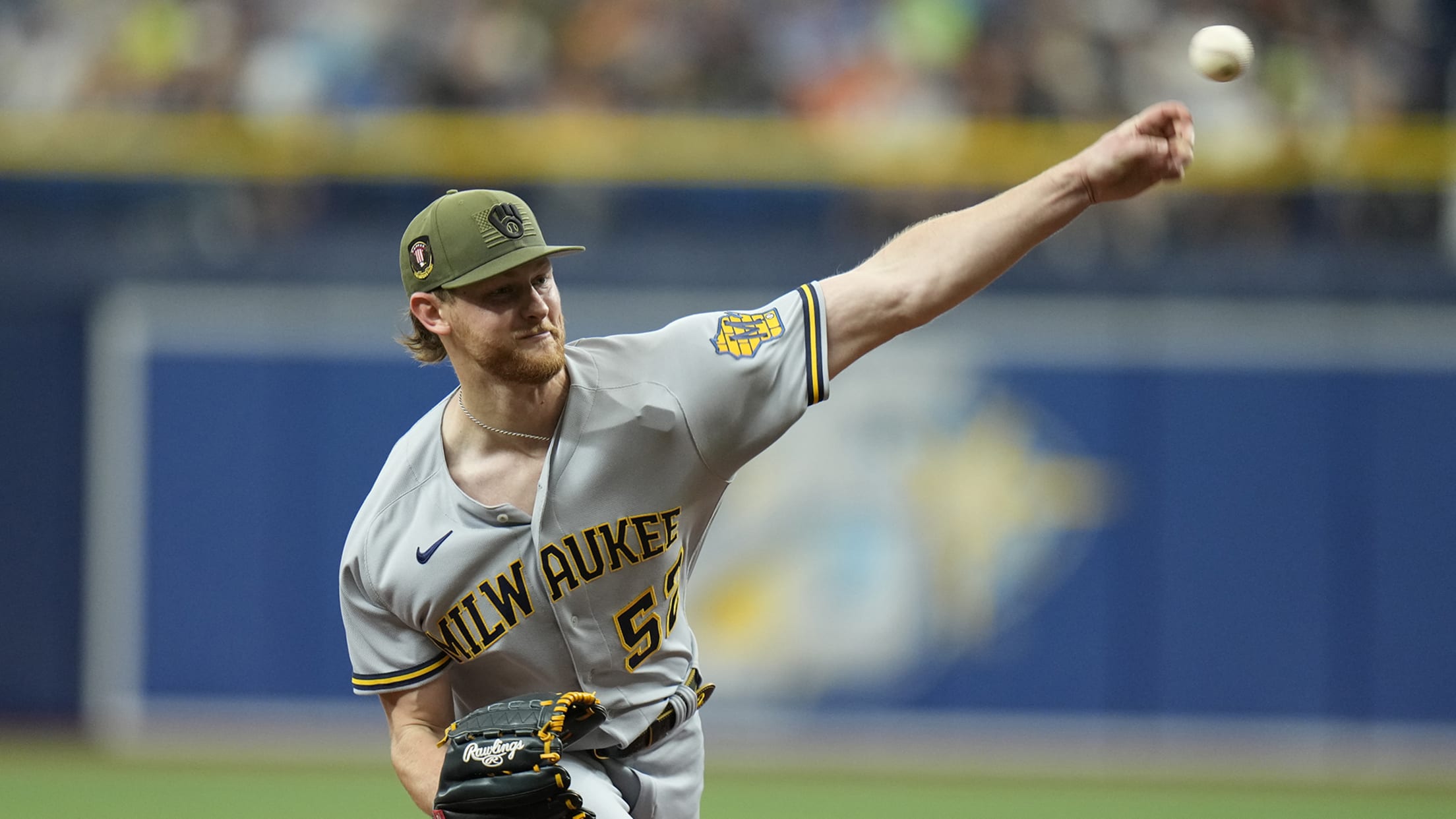 MILWAUKEE -- Brewers lefty Eric Lauer said he hasn't felt like himself amid an up-and-down start to his 2023 season. And although a shoulder issue landed him on the injured list Monday, it may also be an answer to help him get on track. The Brewers placed Lauer on the
Miley departs in 2nd inning with left lat injury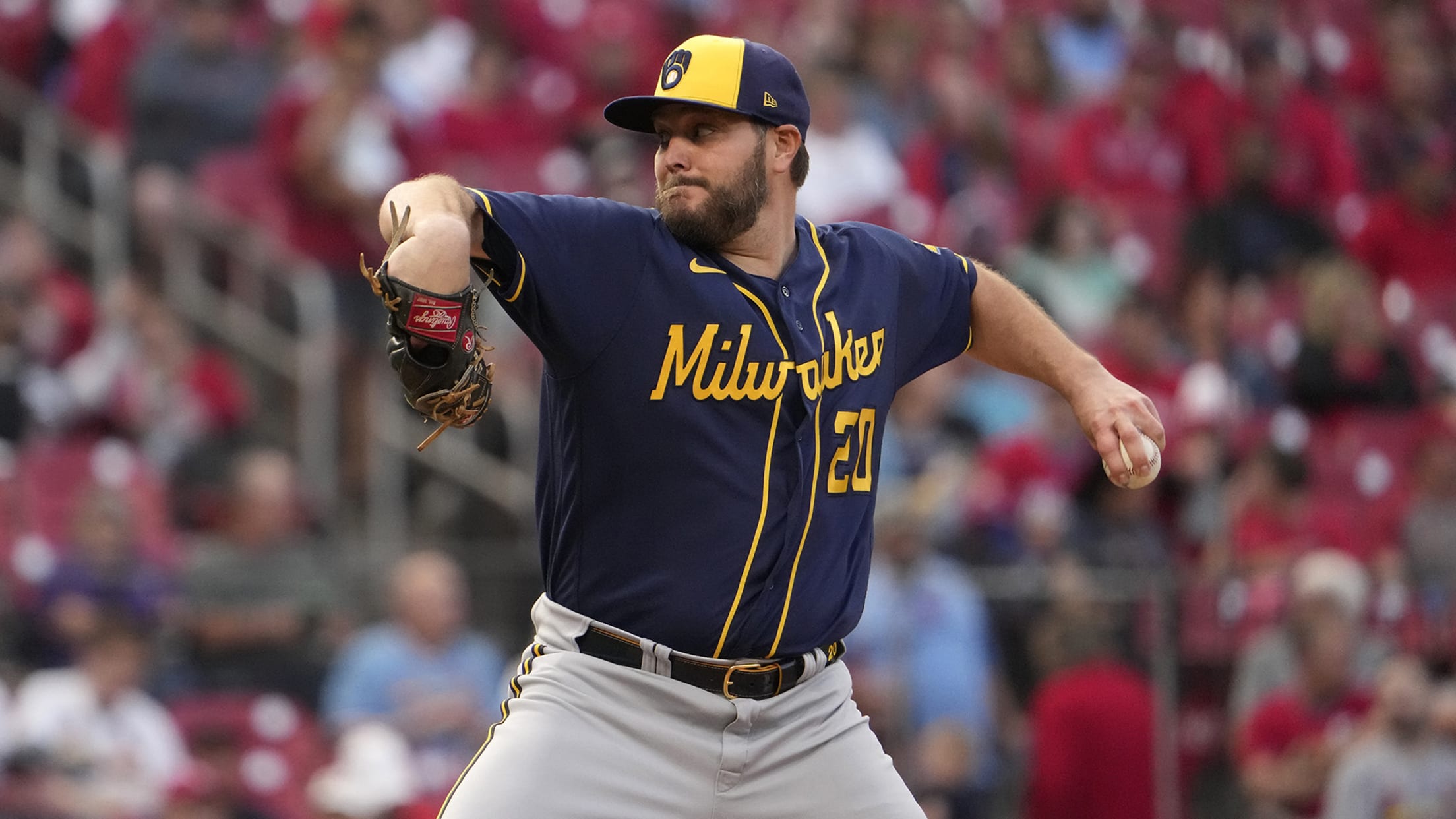 ST. LOUIS -- The Brewers were cautious with veteran left-hander Wade Miley from the first day of Spring Training given his injury history, hoping to avoid exactly the scene that unfolded with two outs in the second inning on Tuesday at Busch Stadium: Miley leaving a start alongside an athletic
Top prospect Frelick out 6-8 weeks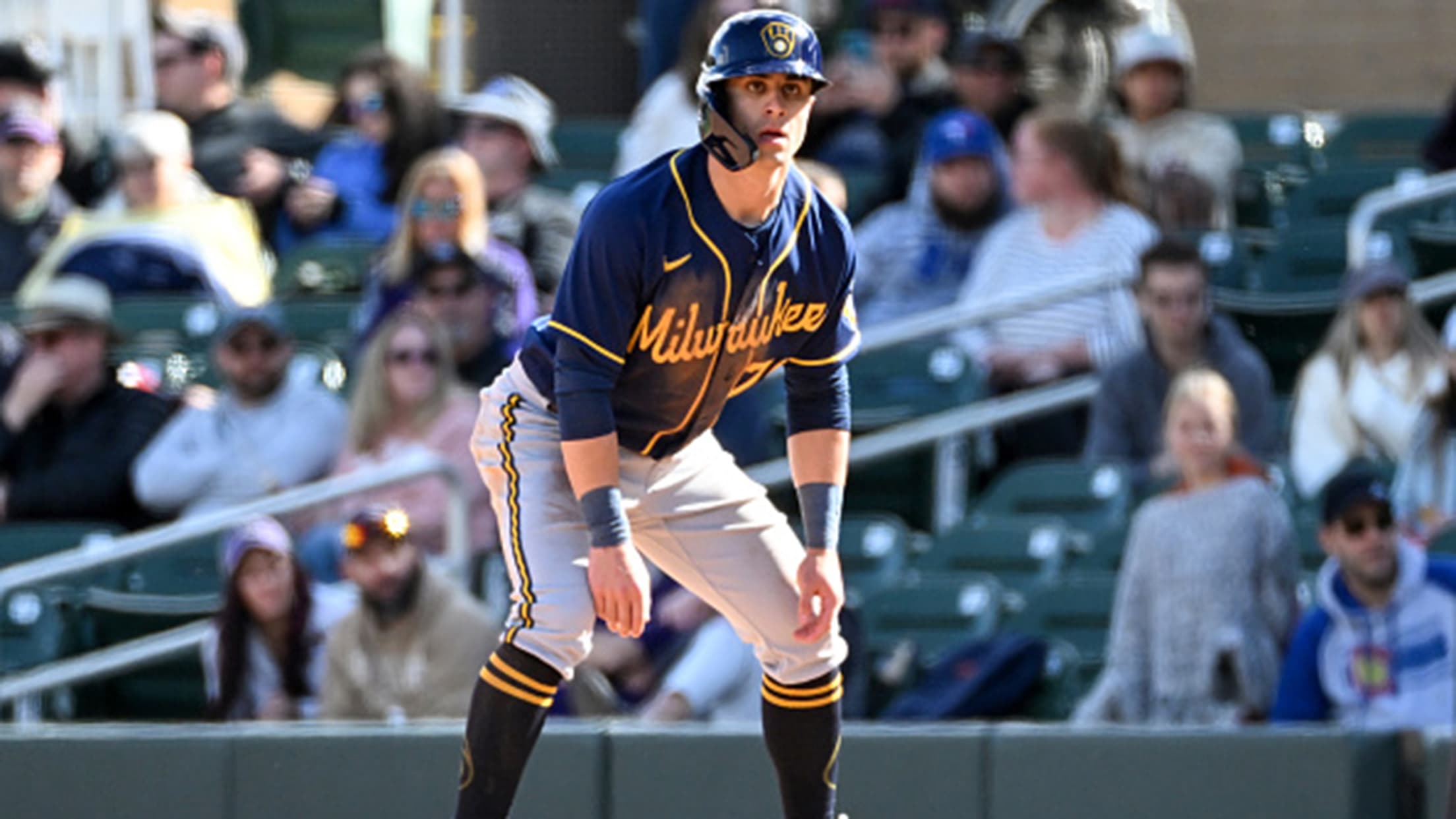 MILWAUKEE -- Brewers outfield prospect Sal Frelick underwent surgery Tuesday to repair a torn ligament in his left thumb and will be sidelined for 6-8 weeks, delivering another blow to what had been Milwaukee's greatest area of organizational depth. Frelick, No. 2 on MLB Pipeline's list of Milwaukee's top prospects
Mitchell (shoulder) likely needs surgery. Here's who could fill in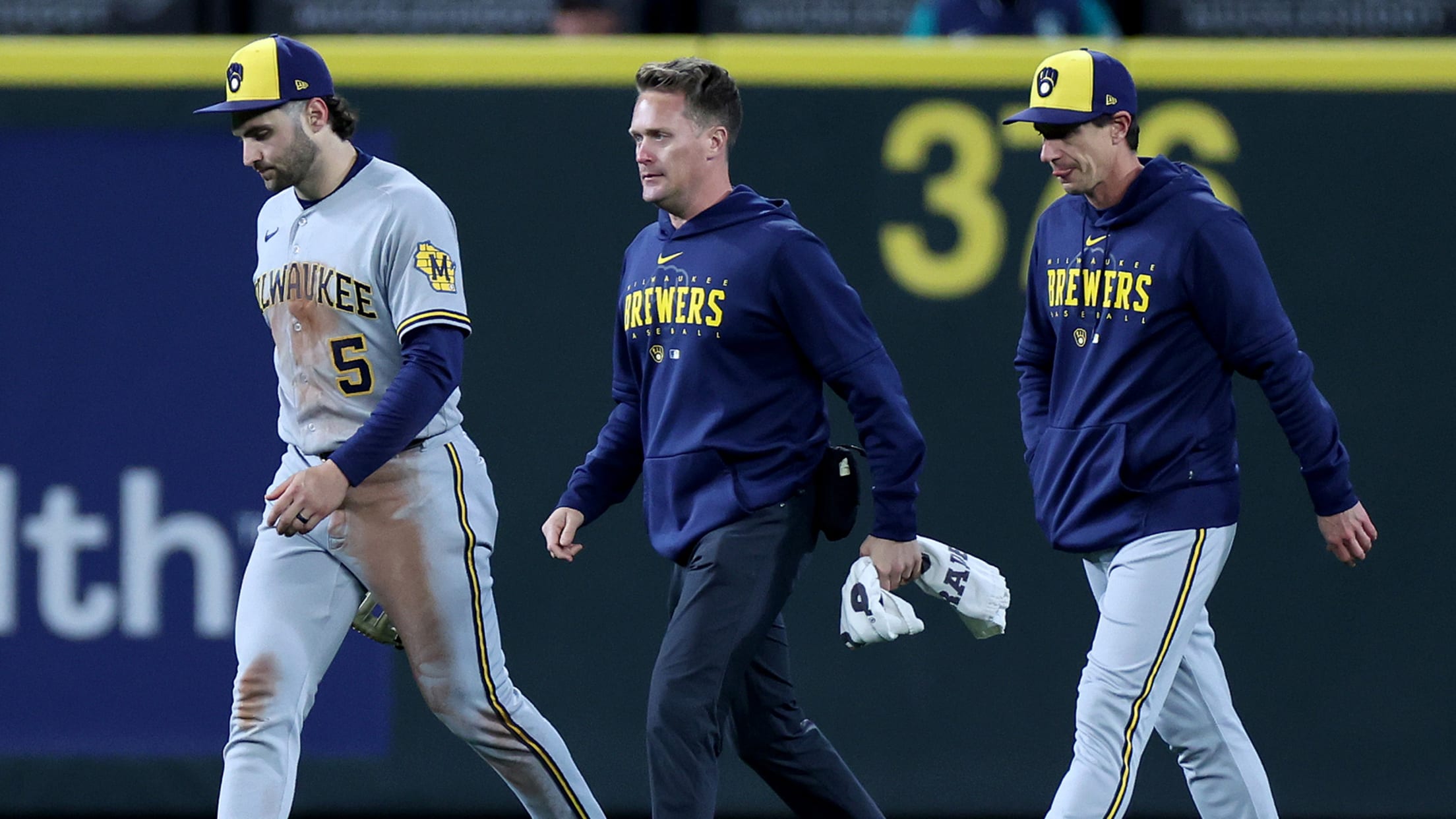 MILWAUKEE -- The way Brewers center fielder Garrett Mitchell has been feeling the past few days, he expected an MRI scan of his injured left shoulder to reveal good news. But Mitchell and the ballclub got the opposite. Mitchell, hurt on a dive into third base during Tuesday's extra-inning win
How Brewers will cover center field with Mitchell's injury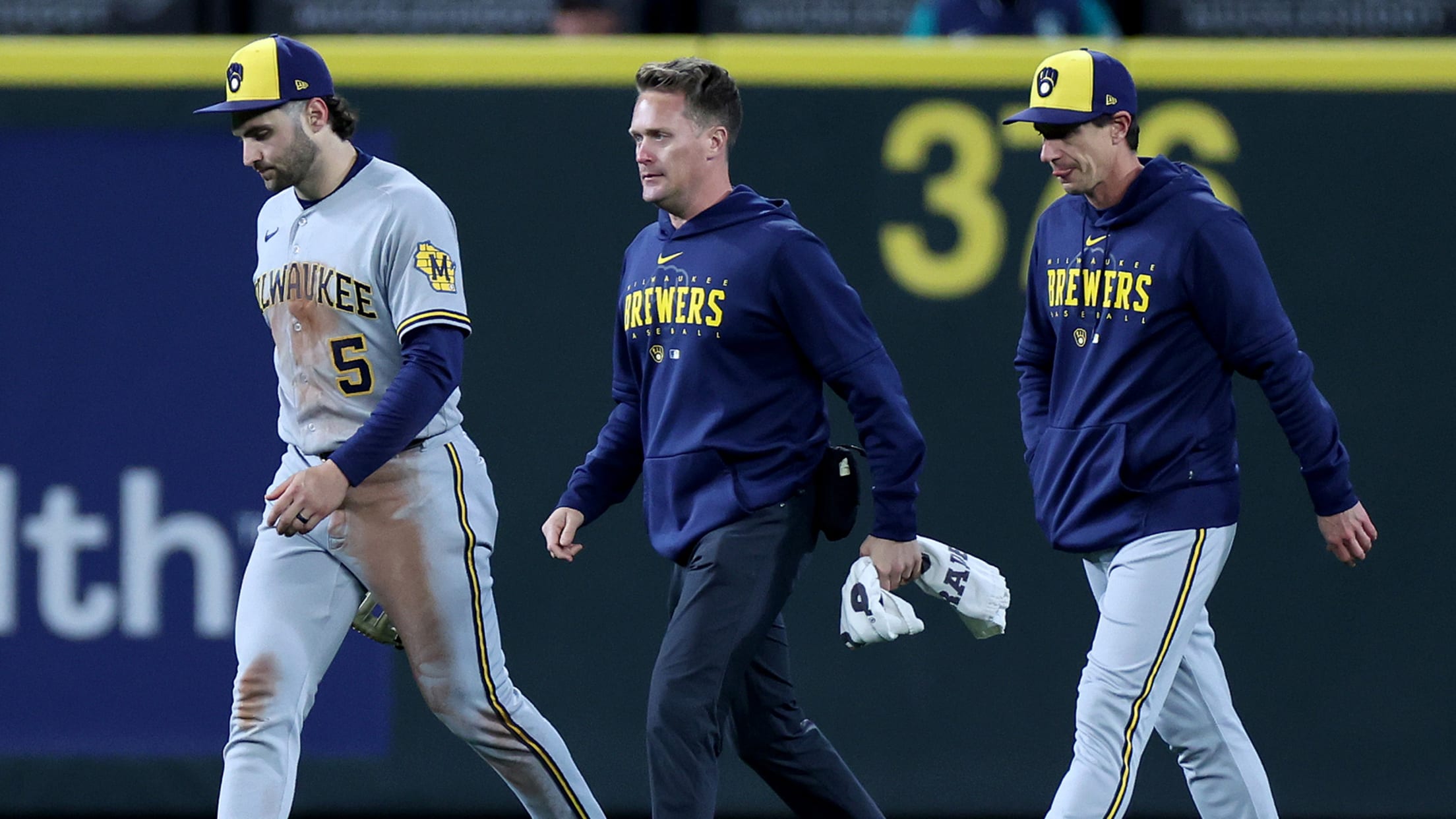 SEATTLE -- Brewers center fielder Garrett Mitchell arrived at T-Mobile Park on Wednesday with his left arm in a sling and promptly landed on the 10-day injured list. How long he stays there remains to be determined. Mitchell suffered multiple left shoulder subluxations -- in layman's terms, the shoulder popped
Burnes leaves start with 'minor' pec strain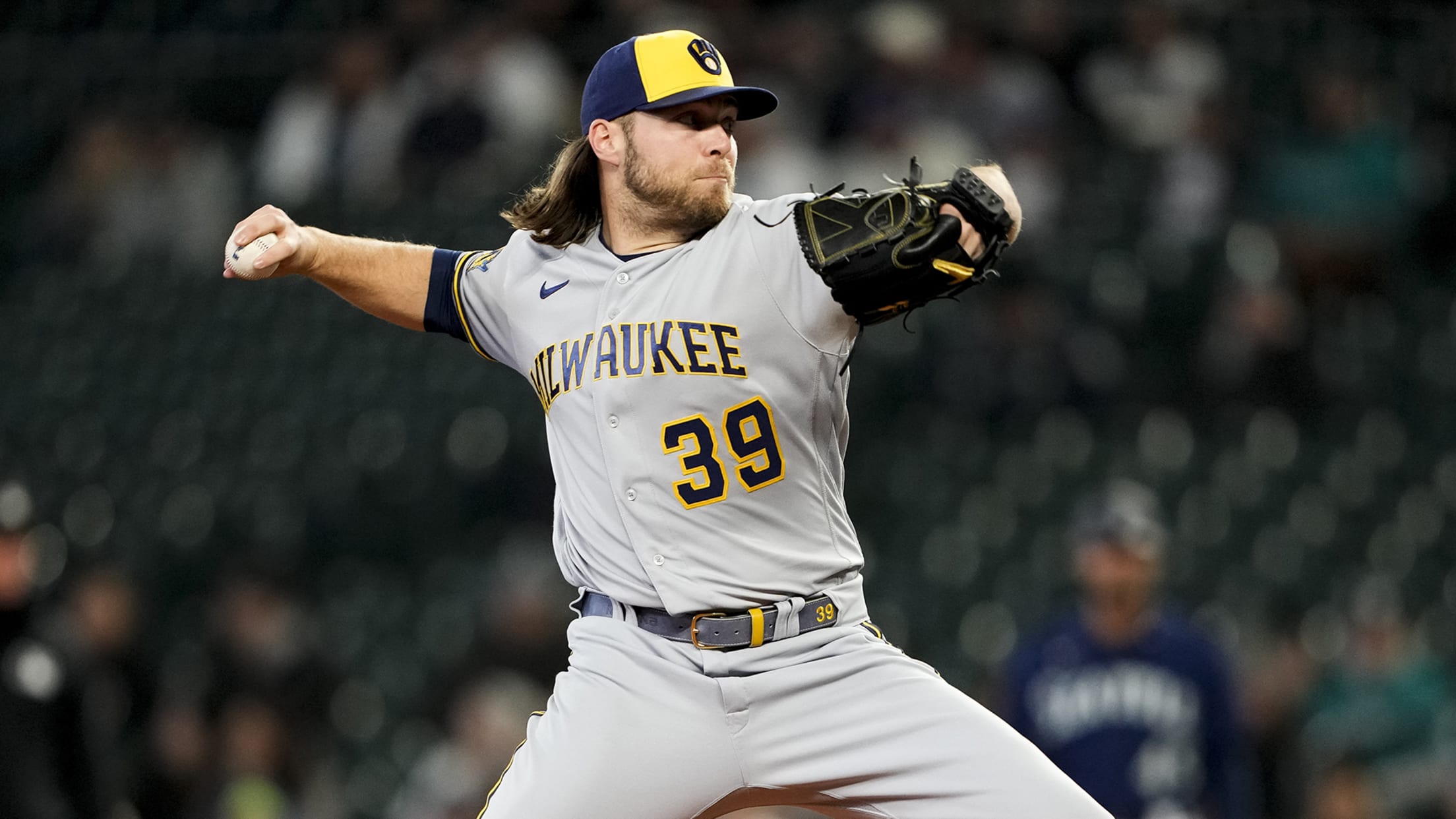 SEATTLE -- In a tight spot against a good team, Corbin Burnes showed the way a great athlete sees the whole field. Unfortunately, it was also the way he got knocked out. Burnes and the Brewers were optimistic that the right-hander wouldn't have to miss his next start after abruptly
Woodruff to miss more time after MRI reveals shoulder strain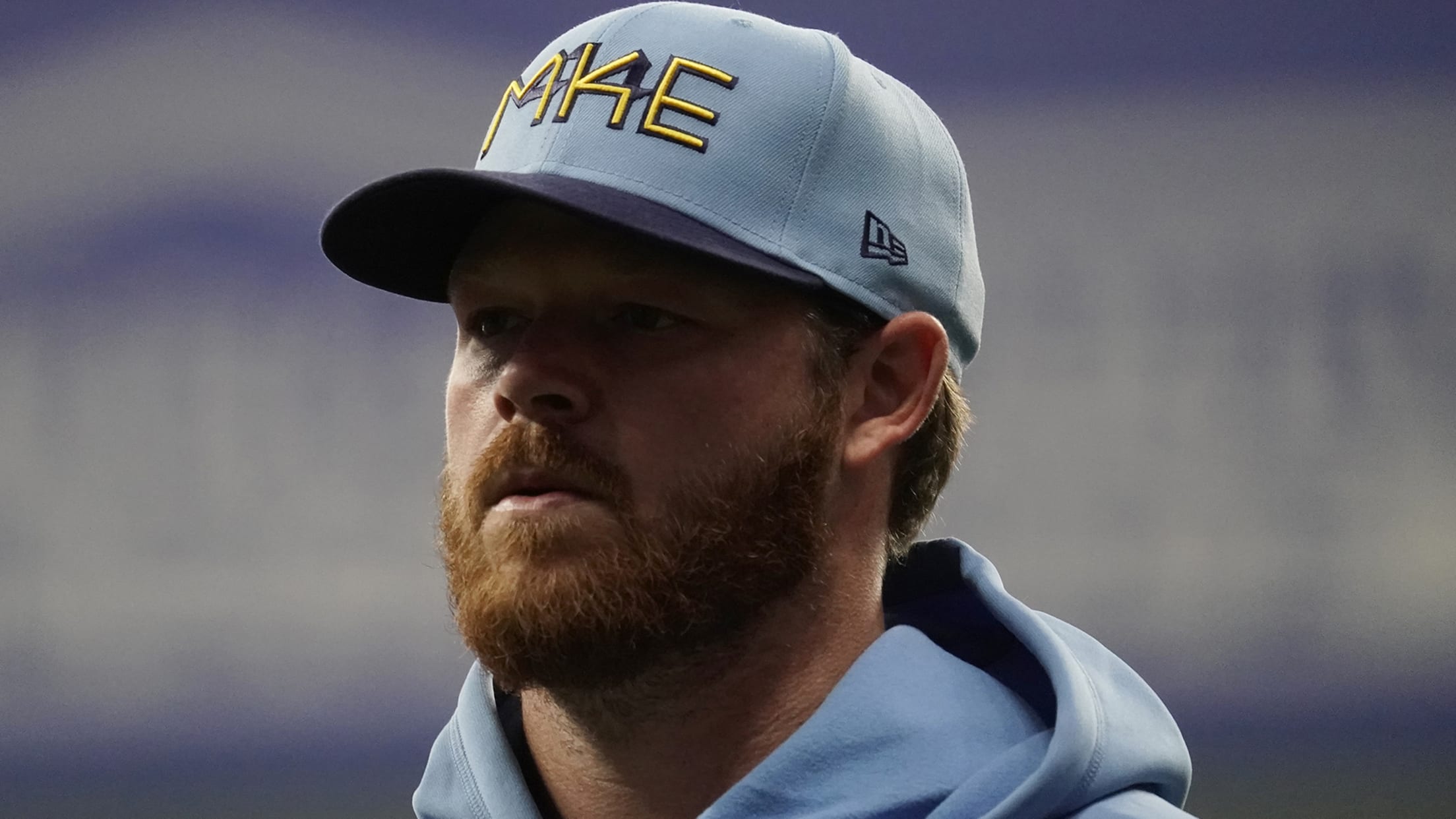 SAN DIEGO – Brandon Woodruff and the Brewers still don't know how long the two-time All-Star right-hander will be sidelined with a shoulder injury, but they know it will take longer than the two weeks they'd initially hoped. Multiple evaluations of an MRI scan yielded a firmer diagnosis for Woodruff:
Woodruff sent to 15-day IL with shoulder inflammation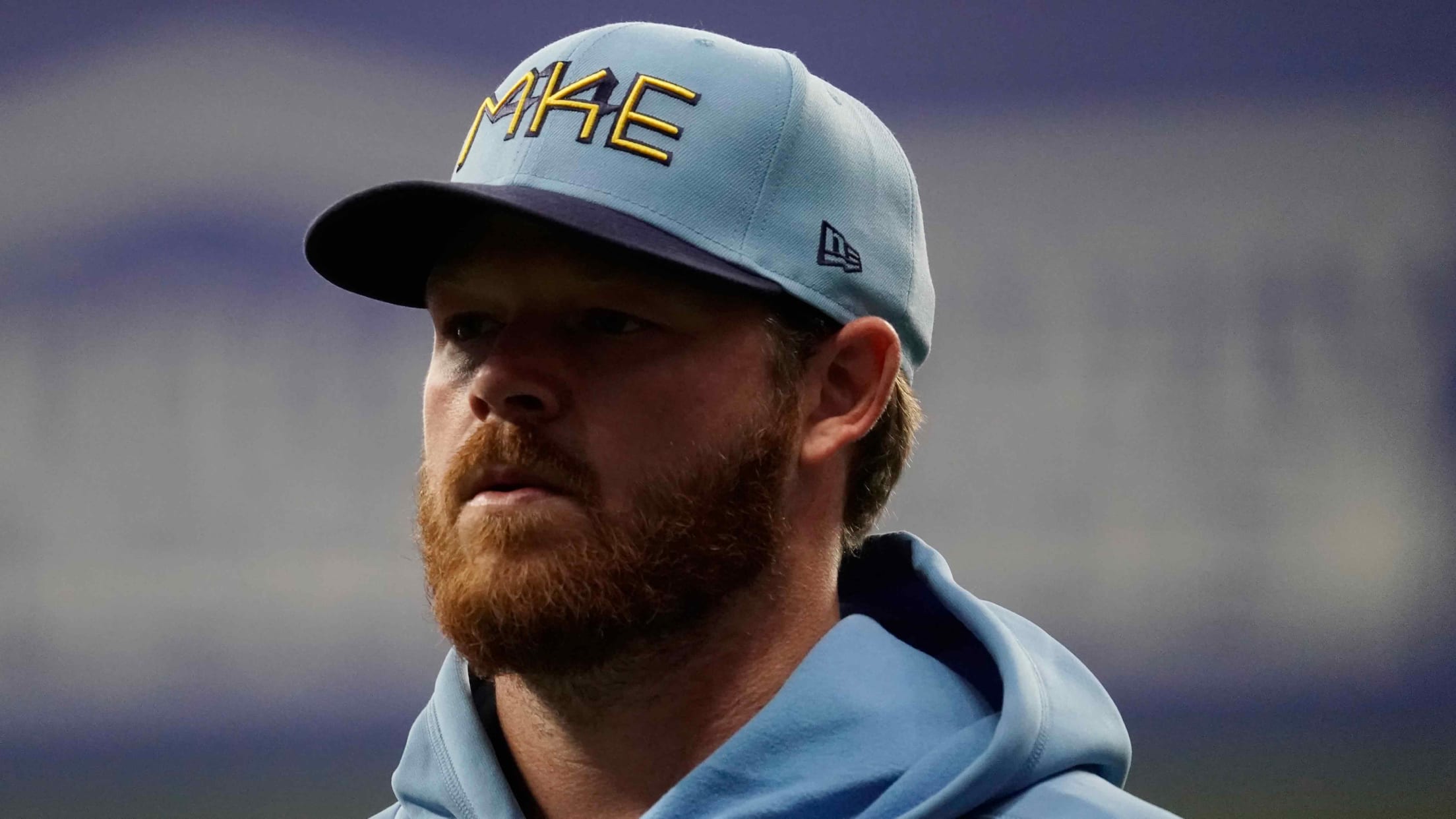 PHOENIX -- Brewers starter Brandon Woodruff is being placed on the 15-day injured list, retroactive to April 8, with right shoulder inflammation. In a corresponding move, Milwaukee called up right-hander Janson Junk from Triple-A Nashville. Woodruff, who was slated to start Wednesday's series finale against the D-backs, said he felt
Ashby (shoulder) aiming for mid-May return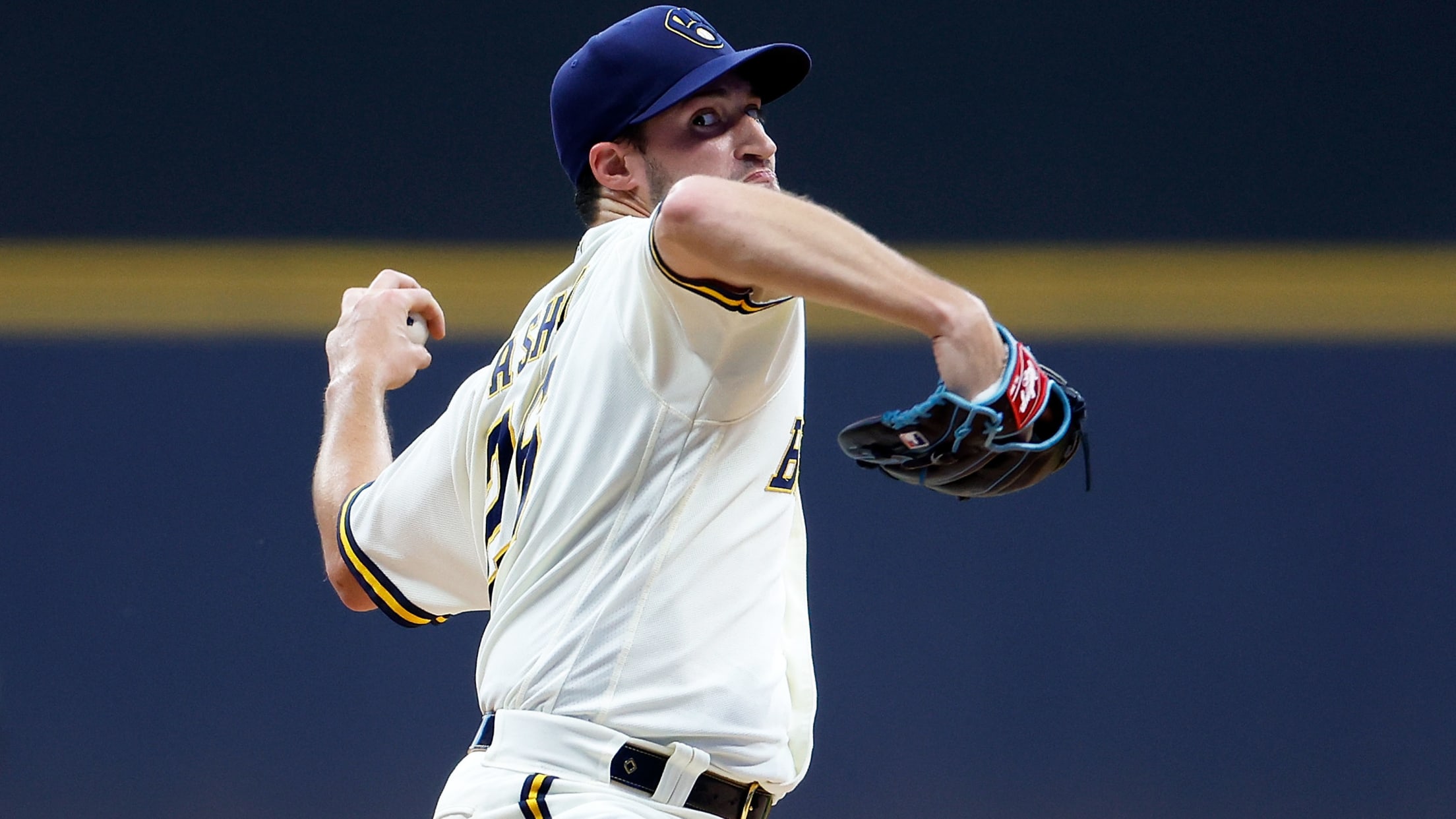 PHOENIX -- Aaron Ashby, the Brewers' high-upside left-hander, is playing it safe with a left shoulder injury with an eye on helping in the Majors by the middle of May. In his first comments since the Brewers announced the 24-year-old would be significantly behind the other pitchers in camp, Ashby
Crew gains in WC race, but Peralta headed to IL
Right-hander exits nightcap with shoulder fatigue as Milwaukee sweeps twin bill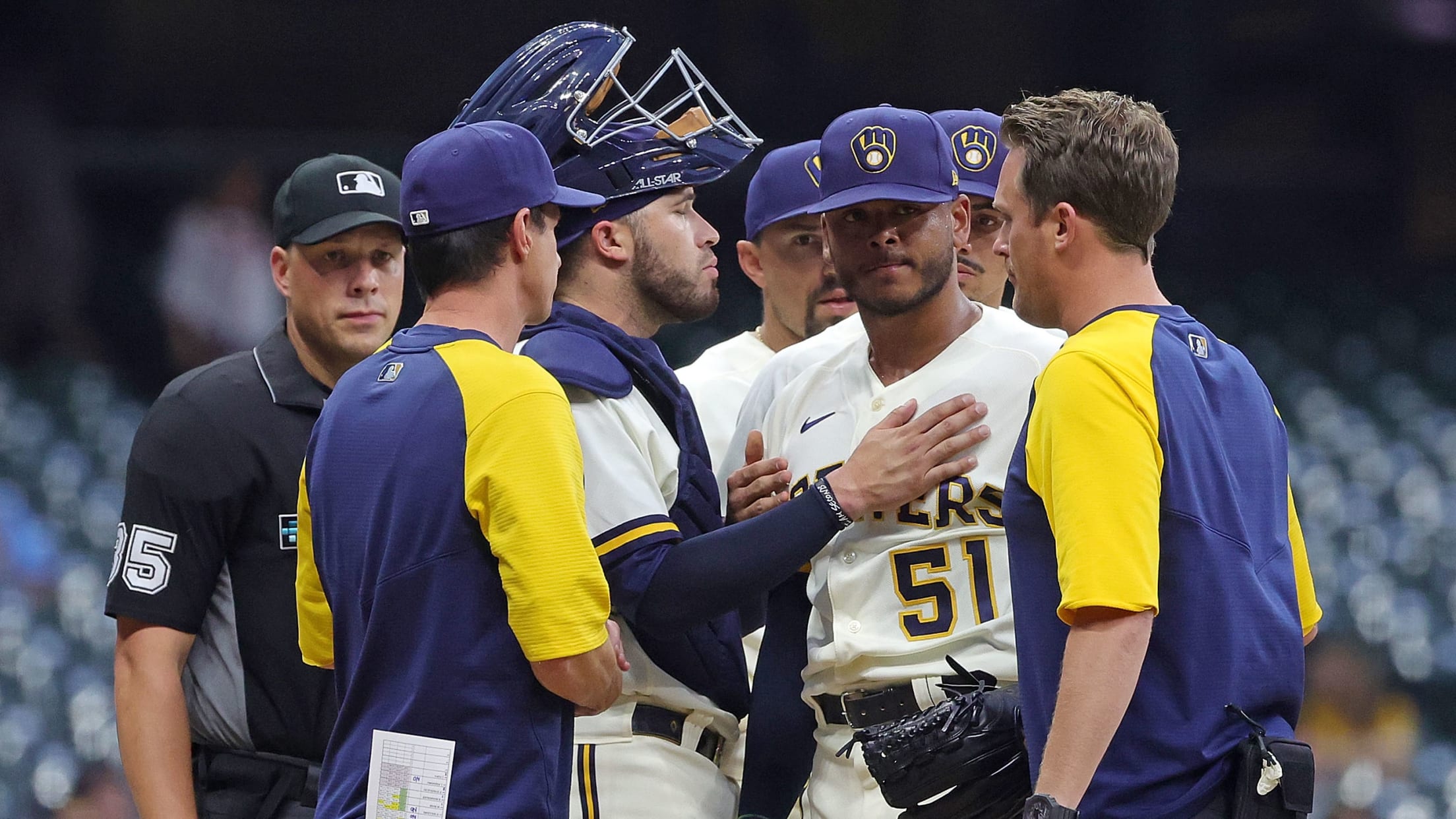 MILWAUKEE -- The Brewers tried shorter outings for Freddy Peralta. They tried extra rest. Neither strategy got him through his latest start on Thursday night at American Family Field. Peralta departed Game 2 of a doubleheader sweep of the Giants -- a 4-2 win in the nightcap -- on the
Brewers hope Yelich's injury doesn't hamper stretch run
Red-hot outfielder day to day after exiting with neck discomfort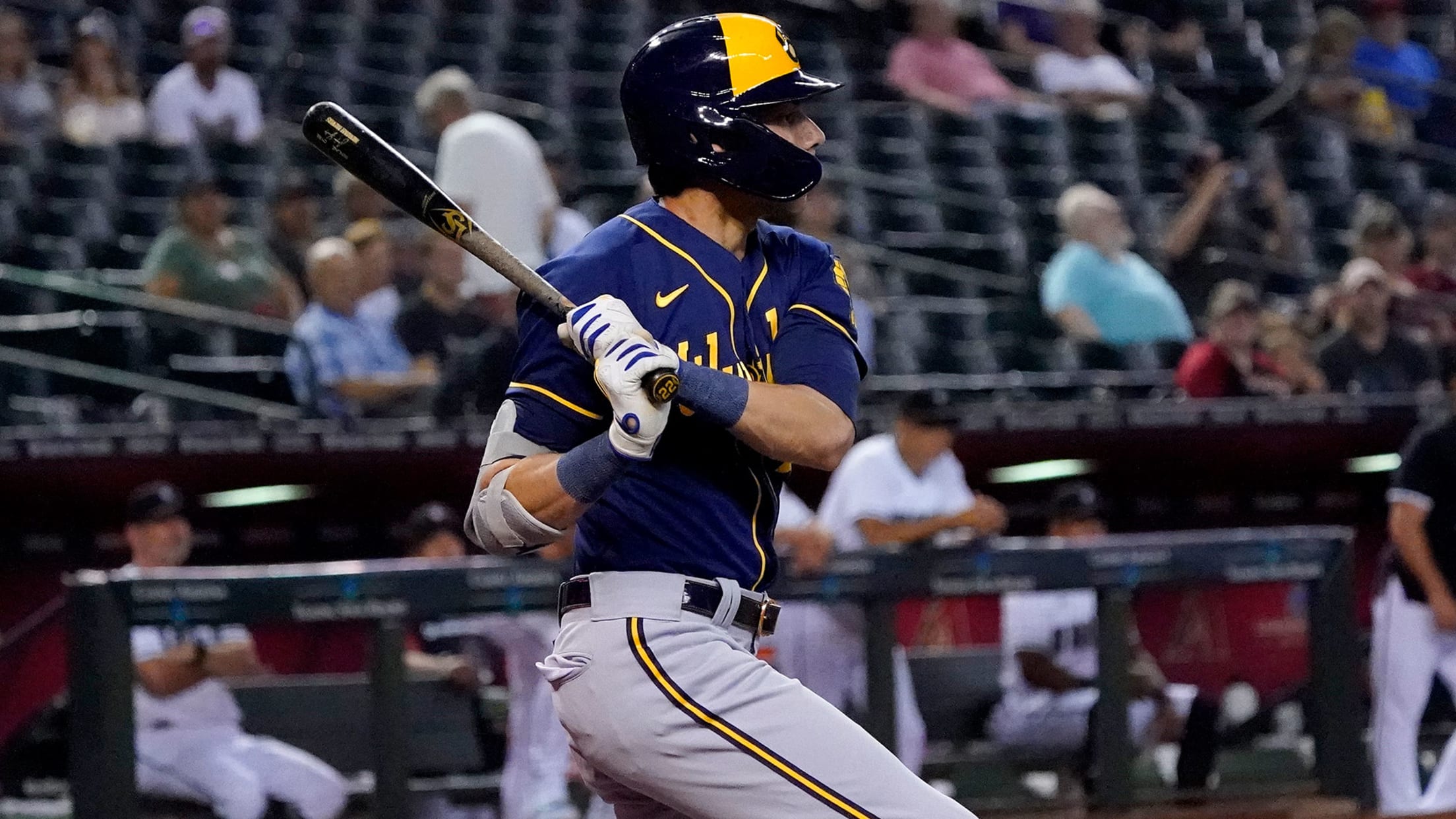 PHOENIX -- It was just what the Brewers didn't need as they entered a critical closing month: Christian Yelich in the athletic training room. After scalding the baseball throughout the team's just-completed homestand and after making a couple of nice running catches in the opening innings of Thursday's series opener
Houser heading to IL with right elbow injury
Brewers right-hander exits his start against Pirates in the 3rd inning with tightness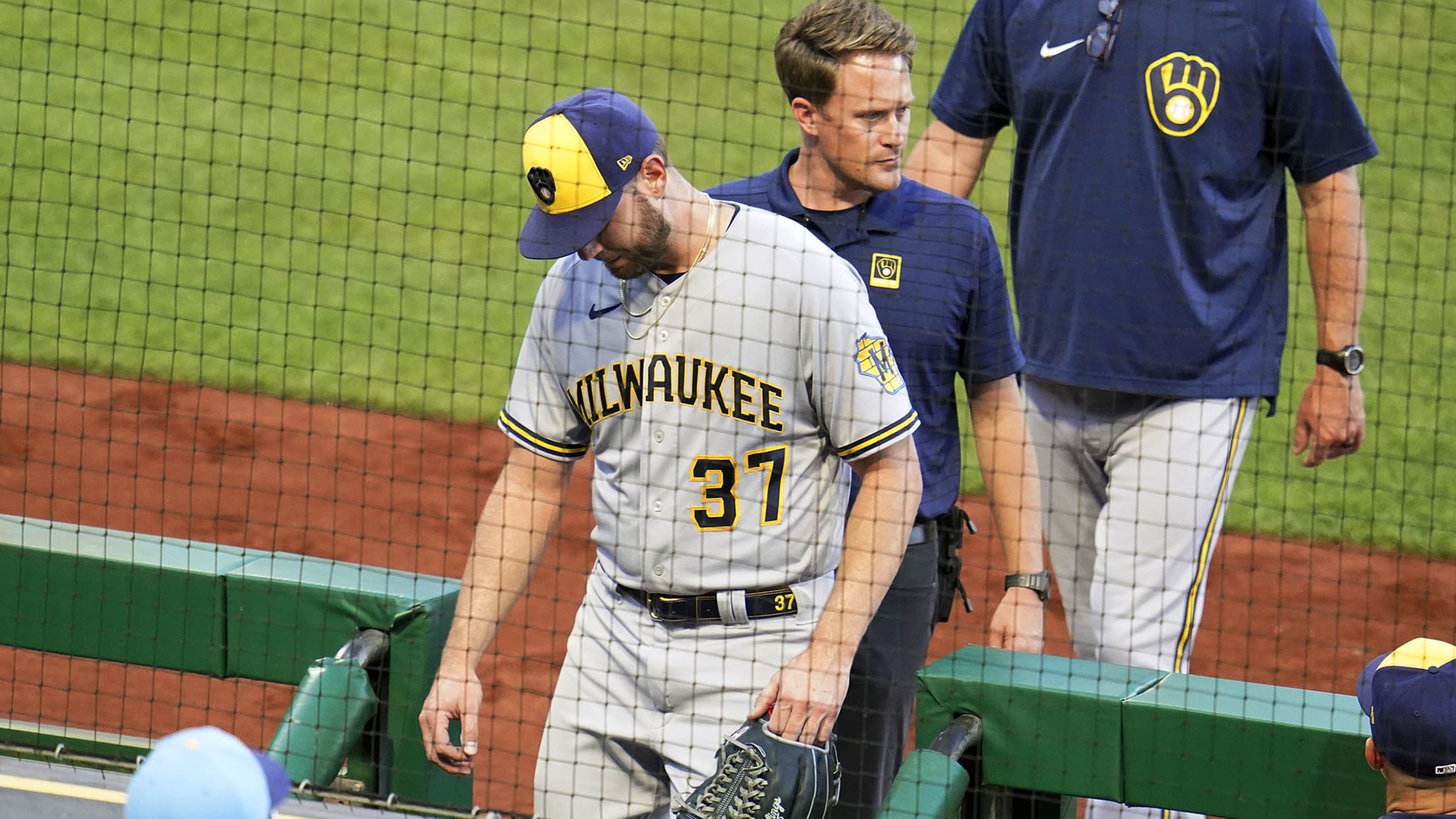 PITTSBURGH -- Adrian Houser winced and drew a visit from the athletic trainer. It was a scene that has unfolded too many times for the Brewers' liking this season. Houser departed his start in Thursday's 8-7 loss to the Pirates at PNC Park after 42 pitches complaining of tightness on
Jonathan Davis goes full Superman on this amazing flying catch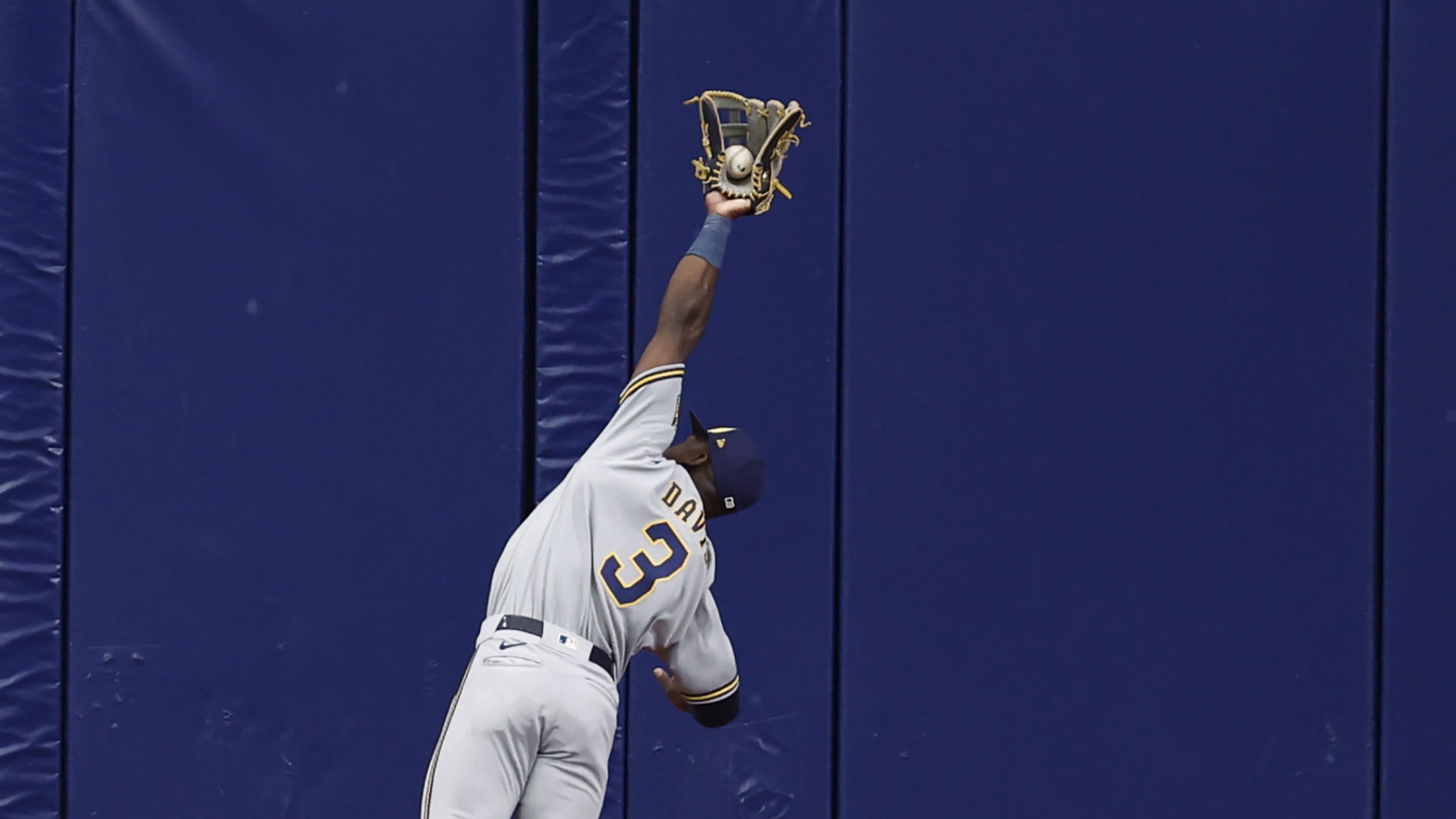 ST. PETERSBURG -- Spectacular … and scary. Those were the words Brewers manager Craig Counsell used to describe Wednesday afternoon's catch for the ages by center fielder Jonathan Davis, who was removed from the 5-3 win against the Rays after his head slammed into the Tropicana Field wall following a
Woodruff sidelined further as Crew falls out of first place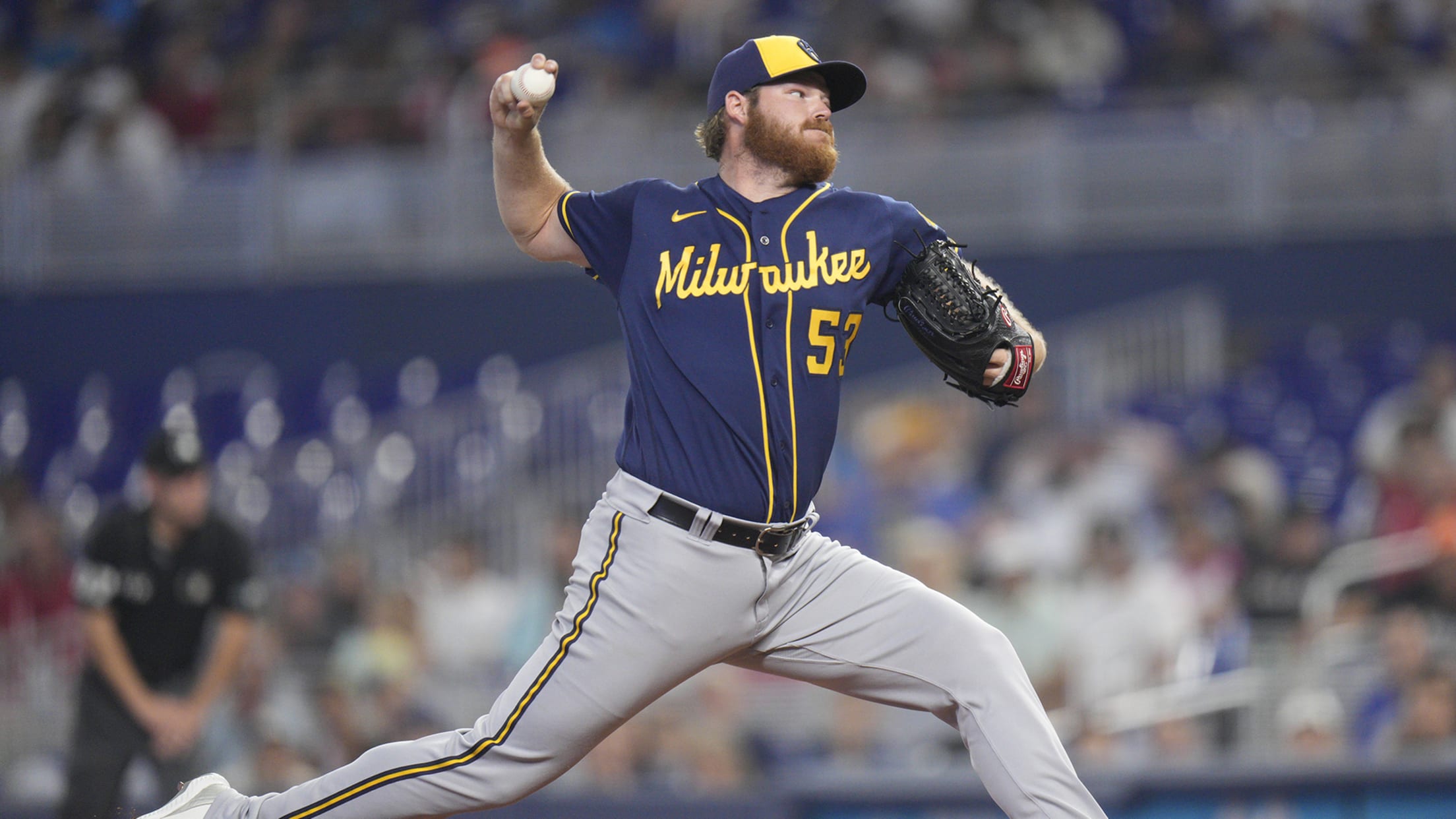 WASHINGTON -- Brewers All-Star righty Brandon Woodruff confirmed Friday he's been diagnosed with Raynaud's syndrome, a circulatory condition that causes numbness in the extremities due to reduced blood flow. The issue will keep Woodruff on the injured list past Sunday, the first day he was eligible to return from a
Woodruff's injury not serious, but timing 'terrible'
All-Star RHP hopes to miss only a 'couple of weeks' for injury-plagued Brewers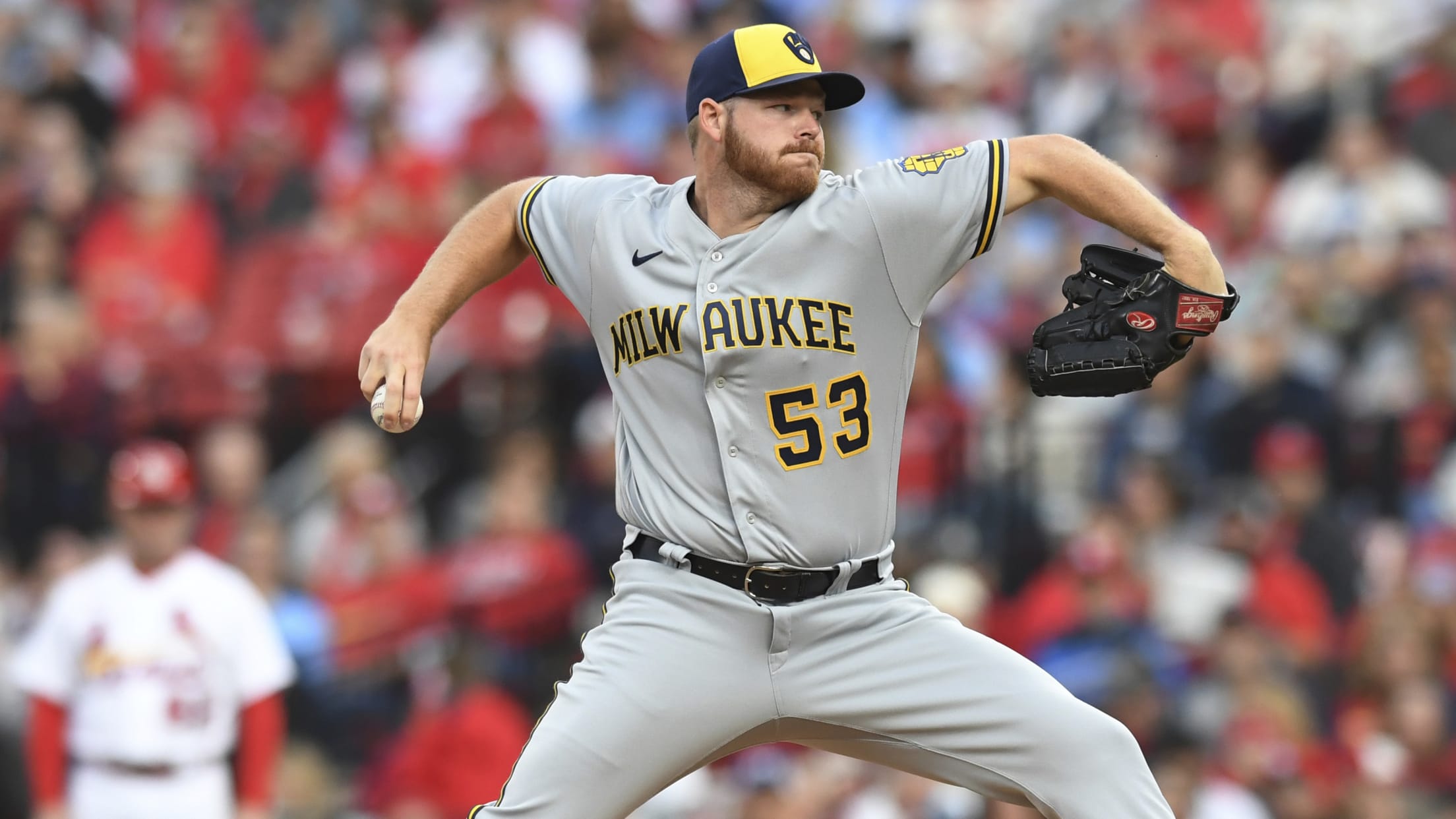 CHICAGO -- Purely from a health perspective, the diagnosis of Brandon Woodruff's injured right ankle was relatively good news. From a timing perspective, however, it was "terrible." The Brewers placed the two-time All-Star right-hander on the 15-day injured list Monday with a high right ankle sprain after Woodruff underwent an
Road gets rougher with walk-off loss, Renfroe injury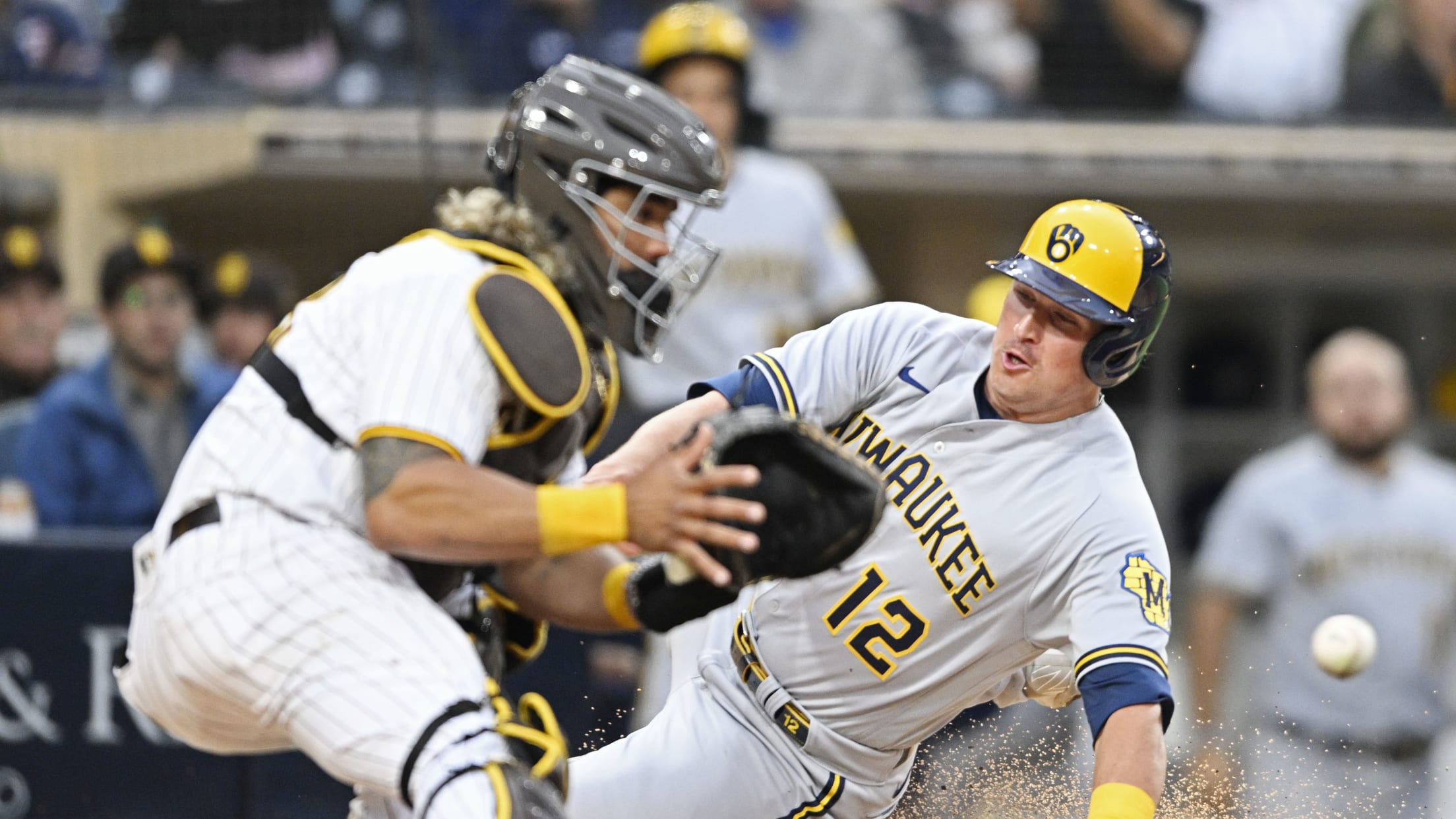 SAN DIEGO -- The Brewers began their longest, toughest road trip of the season on Monday night without their all-world closer (Josh Hader was needed at home with his pregnant wife), without one of their All-Star starting pitchers (Freddy Peralta landed on the injured list), without their shortstop and spark
Peralta (shoulder) facing 'lengthy absence'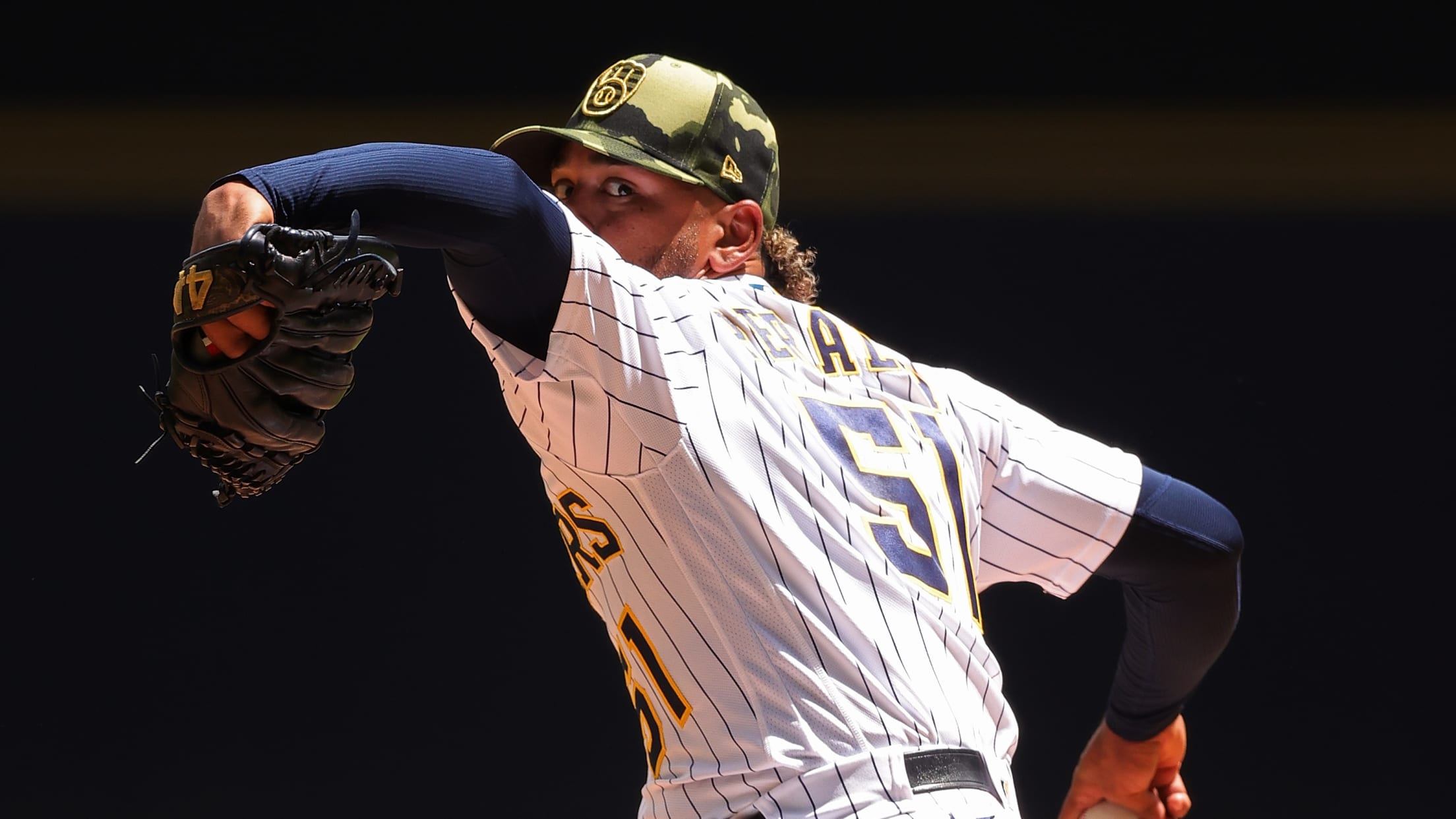 SAN DIEGO -- The Brewers' deep and talented starting rotation has sustained its first major hit, with All-Star right-hander Freddy Peralta facing a "significant" stint on the injured list after an MRI scan revealed the extent of his right shoulder injury. The official diagnosis, per the team: posterior shoulder strain.
Urías uncertain for Opening Day as infield depth gets a test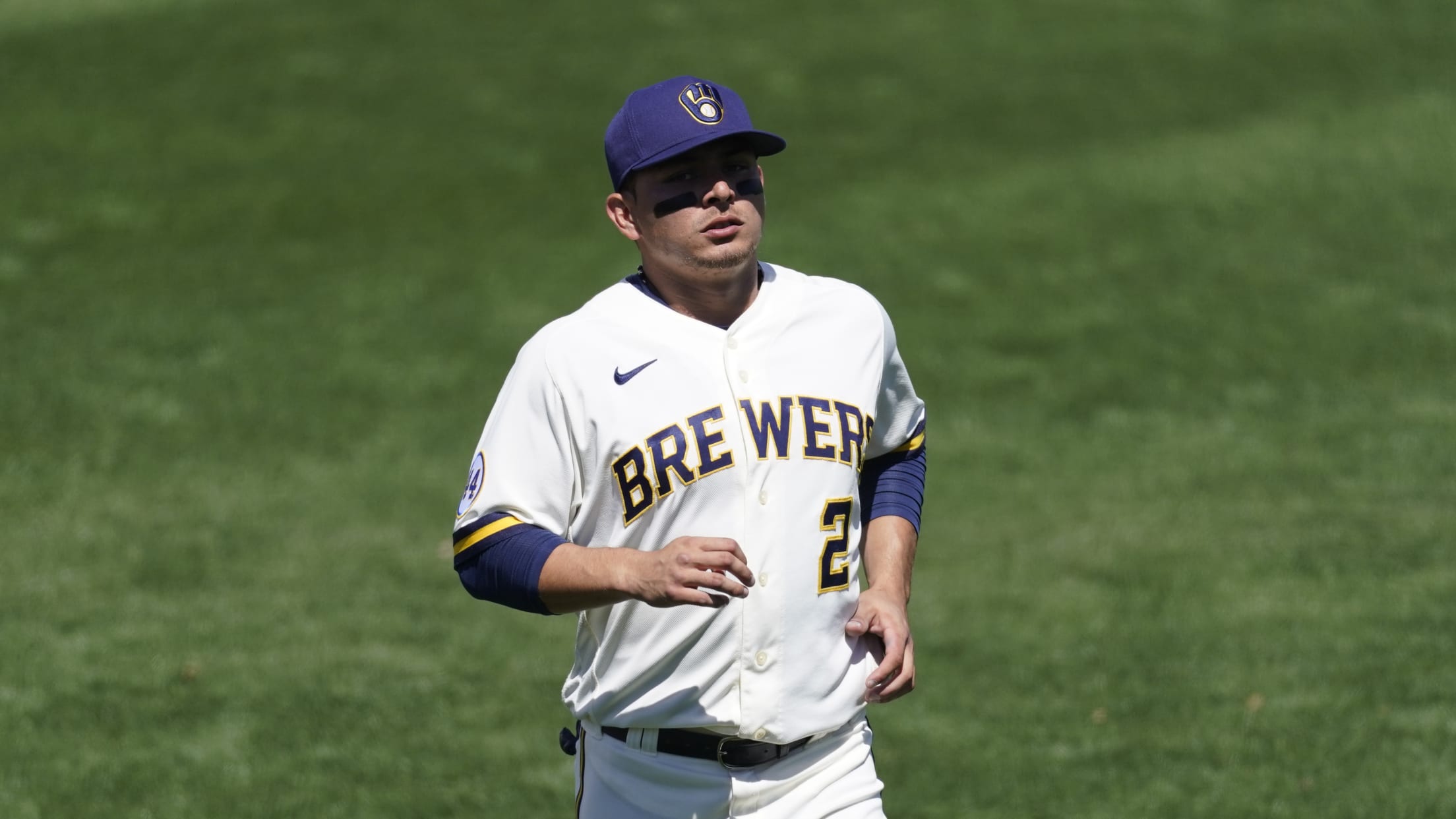 PHOENIX -- Luis Urías was headed for additional testing on his left quad injury on Sunday, leaving him questionable for Opening Day and shining a spotlight on the Brewers' depth at third base and shortstop. "I think we're looking at probably a minimum of two weeks," Brewers manager Craig Counsell
'I feel for Devin': Williams fractures right hand
Brewers reliever's season likely over; 'I'm pretty upset with myself'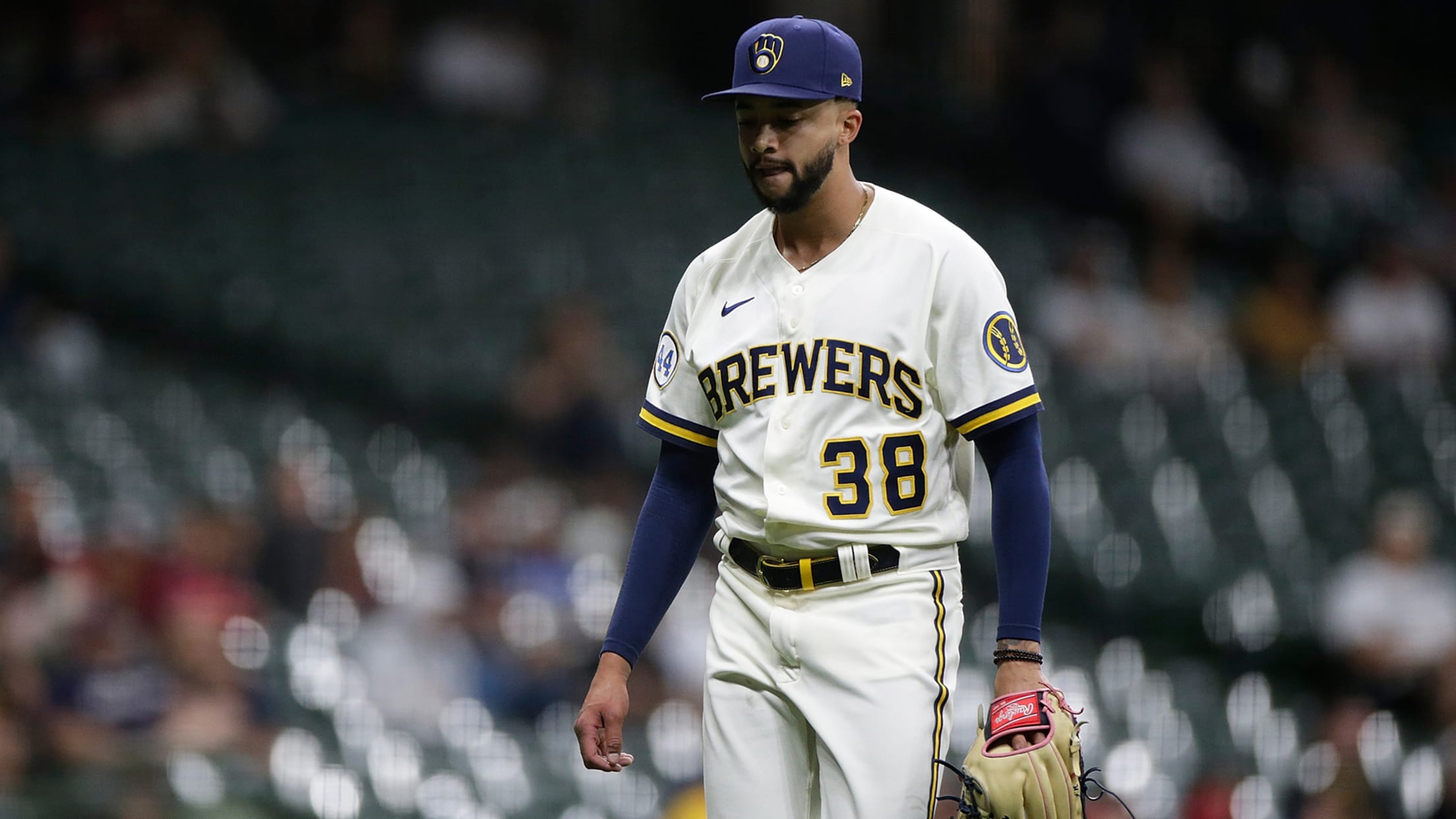 ST. LOUIS -- In a devastating blow for a team with World Series hopes predicated on pitching, the Brewers placed Devin Williams on the 10-day injured list on Wednesday with a fractured right hand, which the ace setup man suffered from punching a wall in the hours following Sunday's National