Injuries & Roster Moves: Vogelbach rehab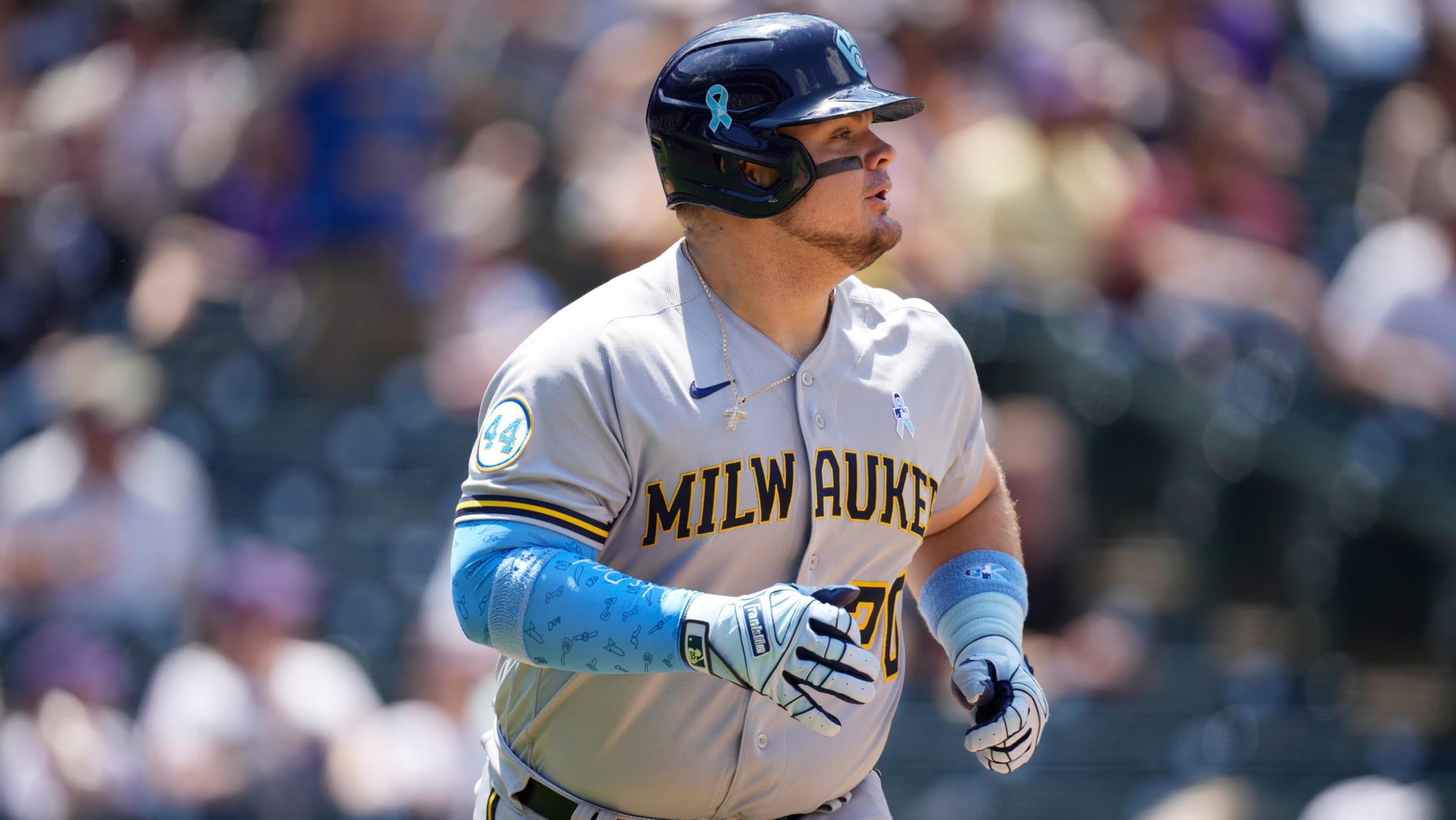 Keep track of the Brewers' recent transactions and injury updates throughout the season.
Yelich placed on IL after positive COVID test
Star LF was vaccinated in early April; Peterson sidelined by contact-tracing protocols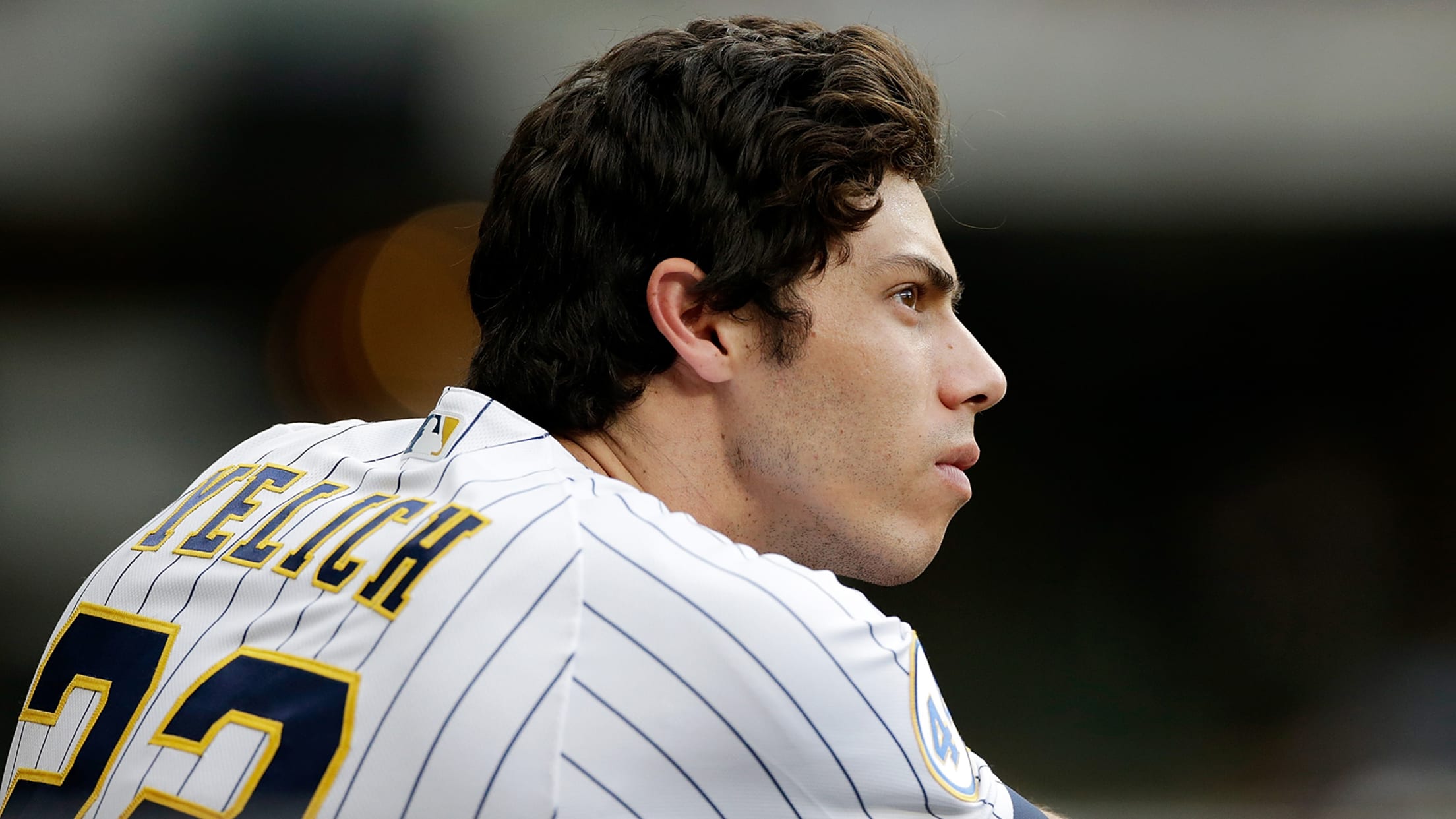 PITTSBURGH -- The Brewers placed Christian Yelich on the COVID-19 injured list on Tuesday after the star left fielder tested positive for a "breakthrough" case of the virus. Yelich, who was fully vaccinated, began developing mild symptoms on Monday and alerted team officials, president of baseball operations David Stearns said.
Vogelbach hops home to score after injury
First baseman's gritty run seals win after Peralta fans 10 in one-hit gem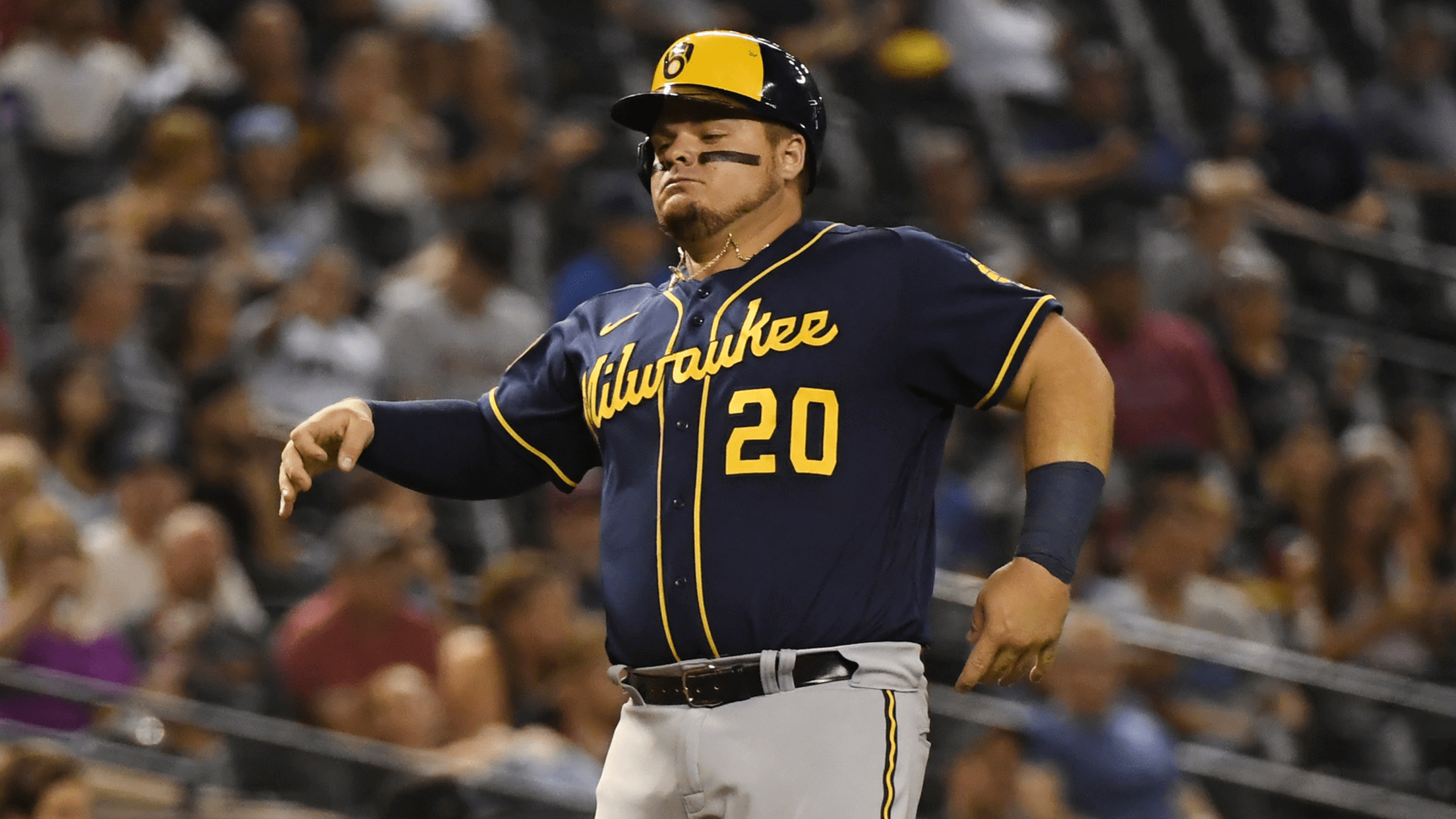 PHOENIX -- The good news for the Brewers was that Daniel Vogelbach, in a show of grit and determination, managed to hobble home and keep alive the scoring rally that all but iced a 5-0 victory for Freddy Peralta and the Brewers over the D-backs on Tuesday. The bad news
Anderson injured in loss to D-backs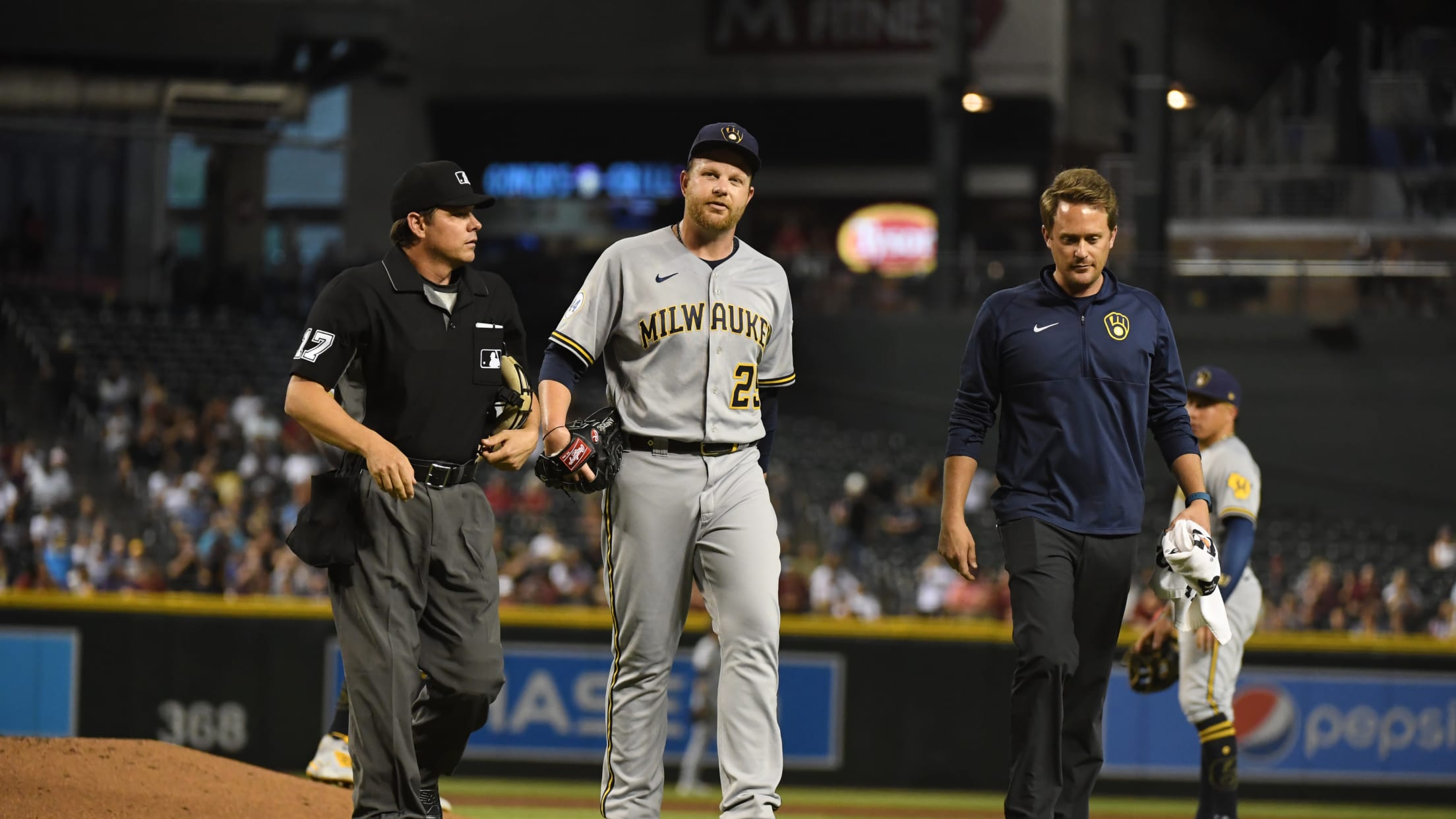 PHOENIX -- After four days of the usual stress associated with pitching at Coors Field, the last thing the Brewers needed Monday was another heavy day of work for the relief corps. But that's the reality they were presented with. Veteran left-hander Brett Anderson exited with right knee discomfort and
LoCain wants to return by All-Star break
Notes: Newest Brewers reliever Cousins related to a Packers rival QB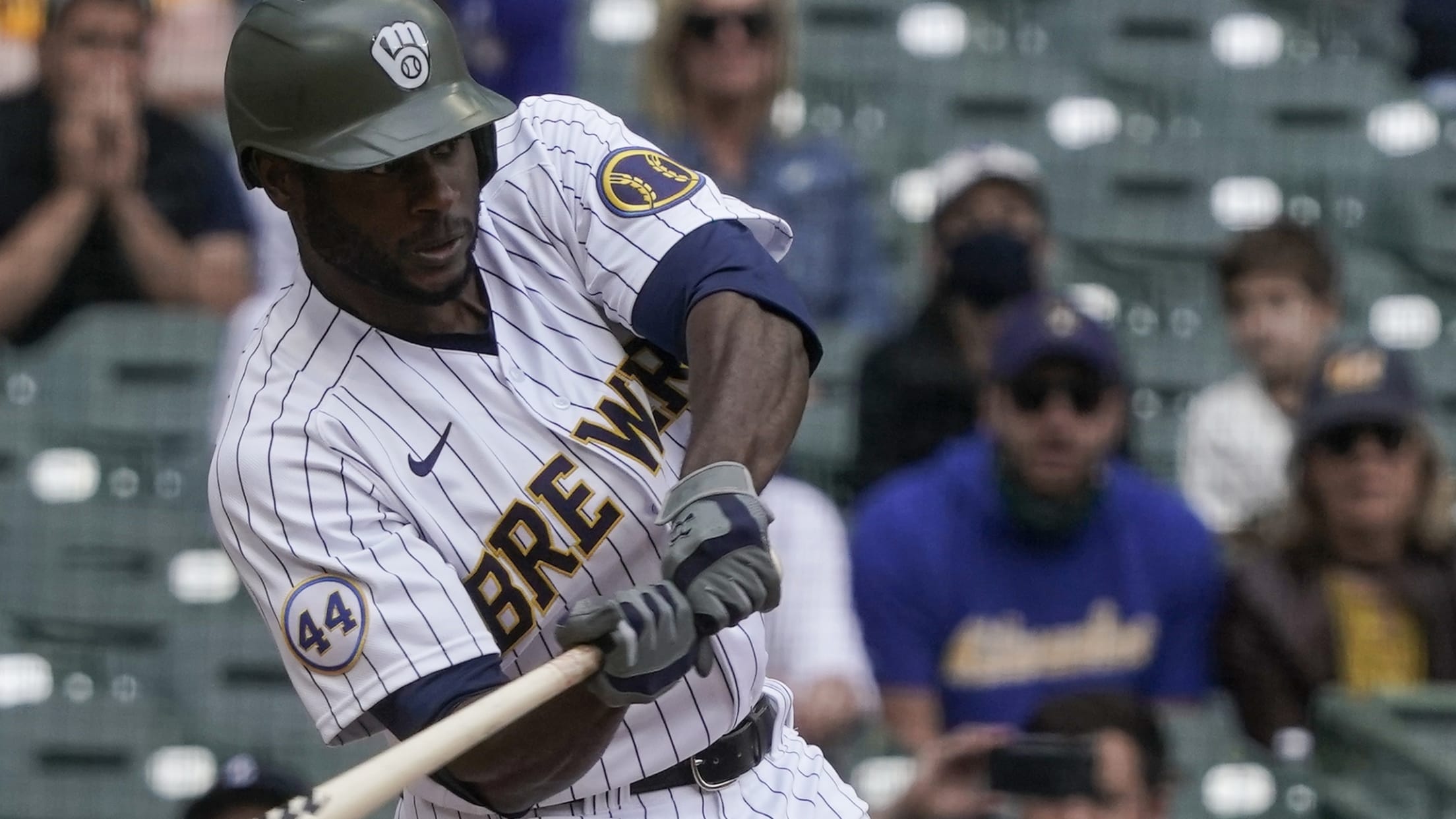 PHOENIX -- Three long weeks since going down with the latest in a series of leg injuries, Lorenzo Cain is finally getting his legs back under him. Cain did some running on the field for the first time on Monday and plans to begin hitting in the cage on Tuesday
Counsell on Wong: 'We're close right now'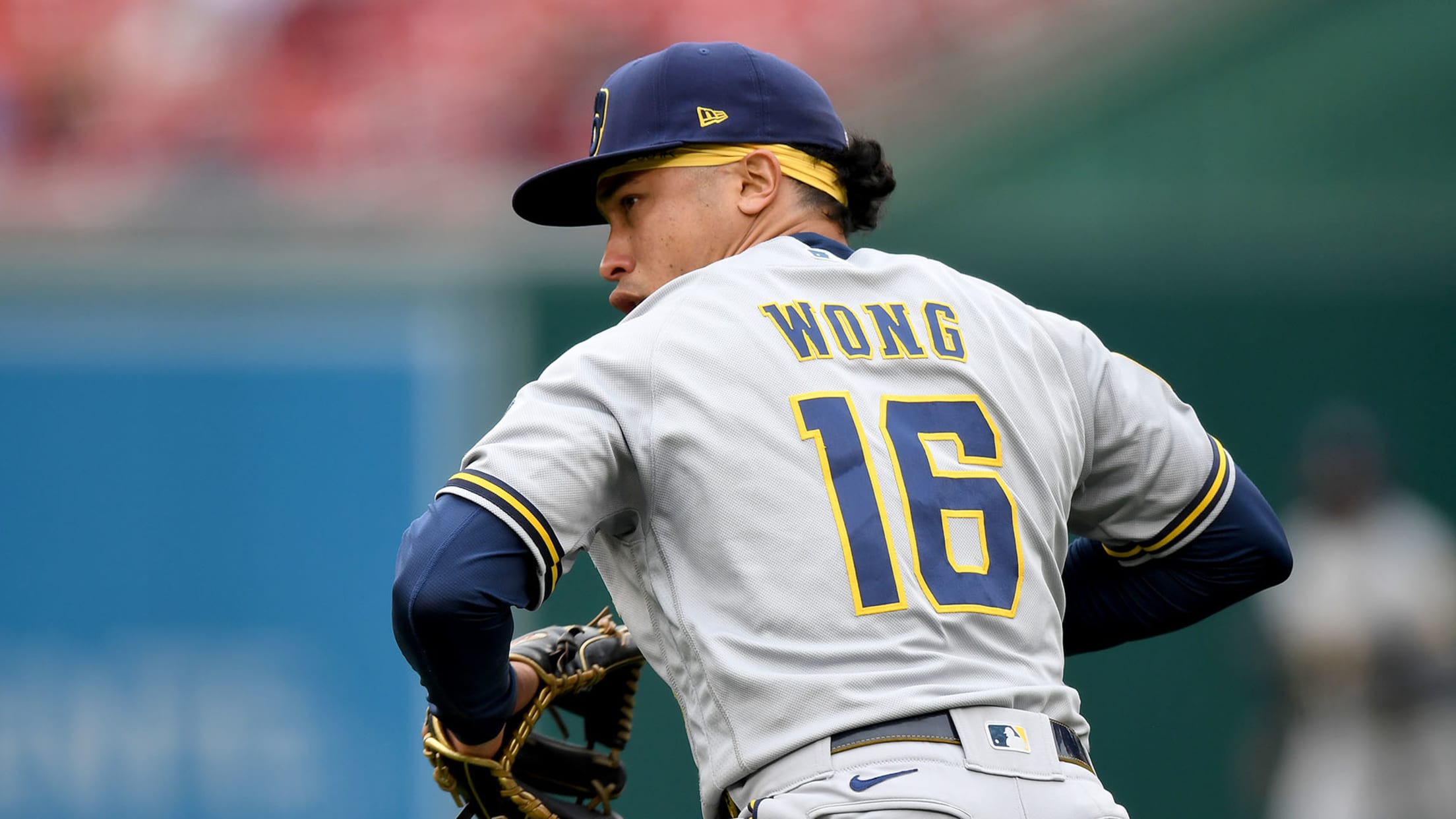 Kolten Wong ran through one more pregame workout on Thursday evening at Coors Field to test his recovery from the second of two left oblique injuries to land him on the 10-day IL this season. Barring any setbacks, it could be his final test before returning to active duty. "I'm
Shaw's 'scary' exit stems Crew's good vibes
IL stint for third baseman after he dislocates left shoulder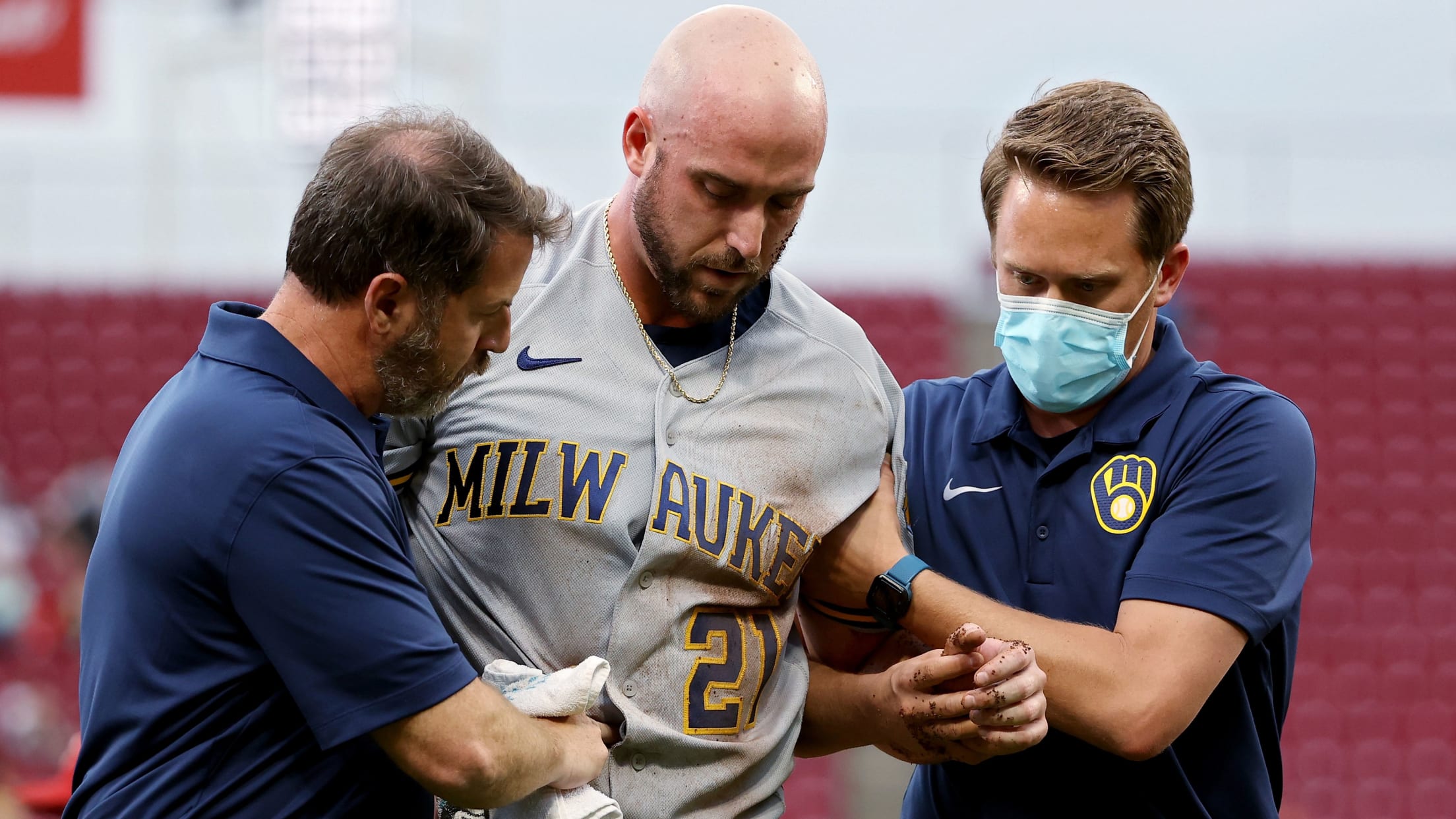 Good vibes can vanish quickly in the game of baseball. The Brewers were painfully reminded of that on Wednesday. Third baseman Travis Shaw dislocated his left shoulder diving for one of the Reds' barrage of perfectly placed hits in the early innings of the Brewers' 7-3 loss at Great American
Wong on IL with oblique strain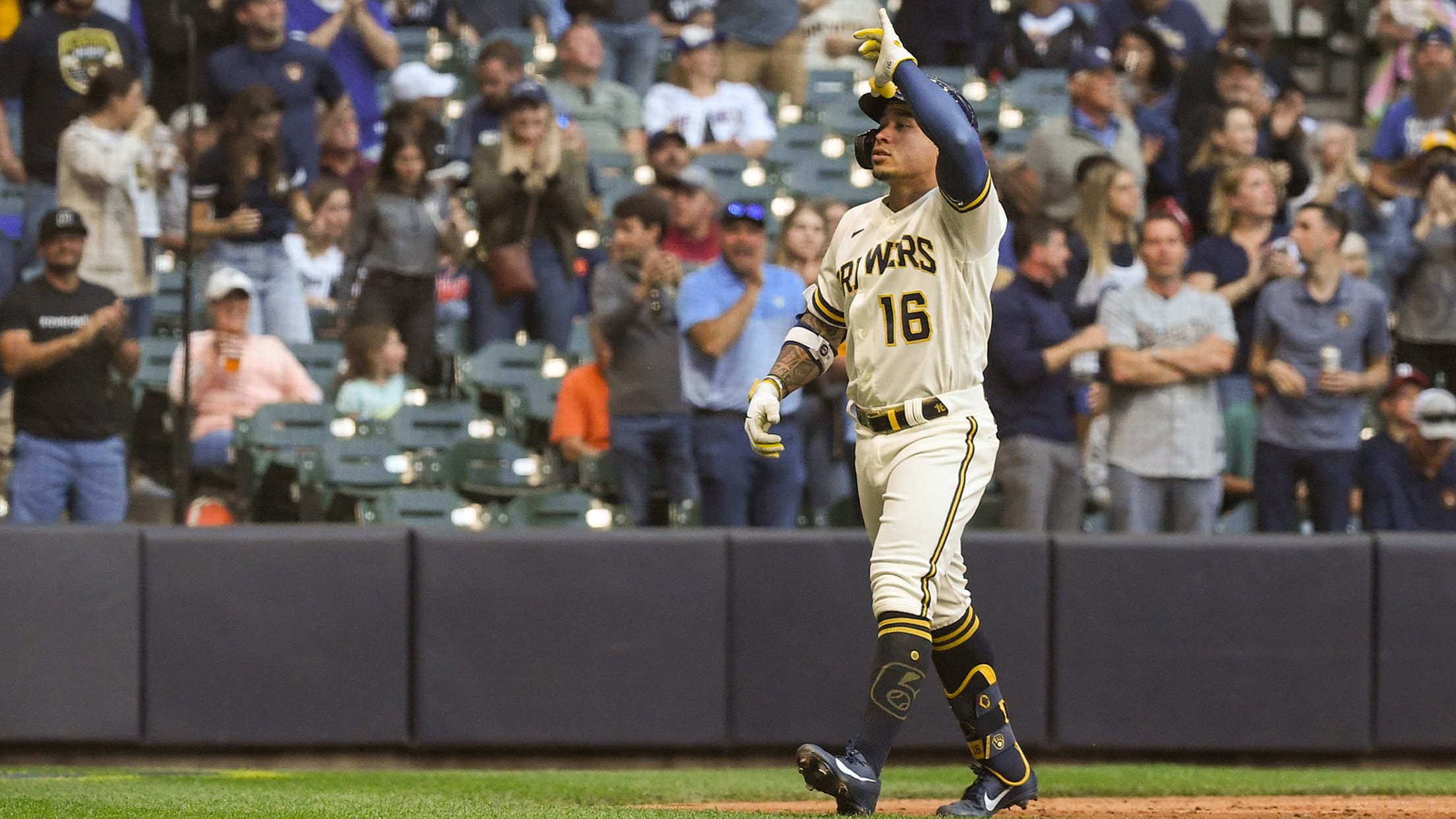 MILWAUKEE -- Second baseman Kolten Wong, a bright spot this season in what has been an underperforming Brewers lineup, landed back on the 10-day injured list Friday with a recurrence of a strained left oblique. This time, the absence could be a bit longer. Wong exited Thursday's 7-4 win over
Cain on latest leg injury: 'Got to keep moving'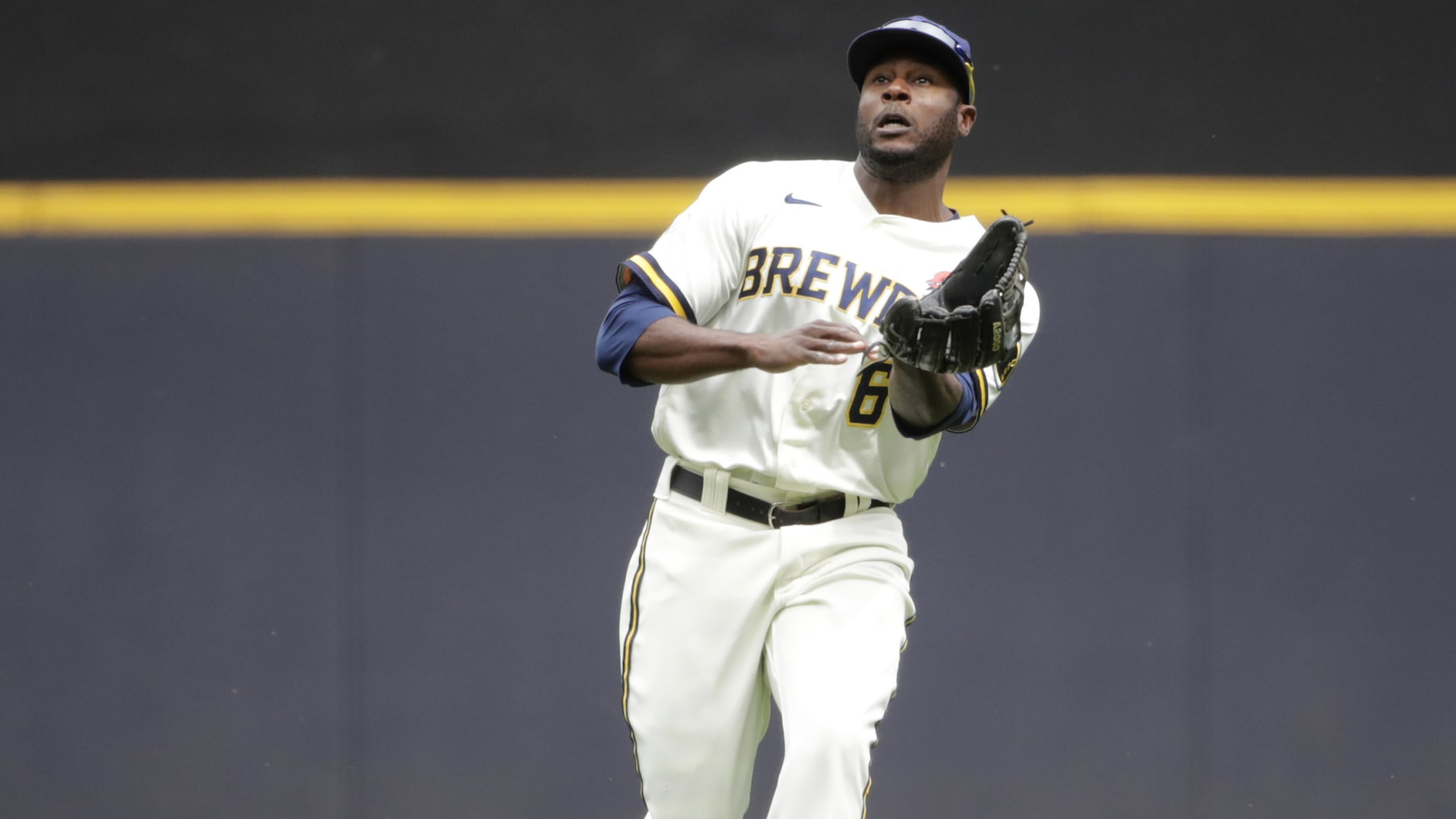 MILWAUKEE -- The Brewers don't yet know how much time Lorenzo Cain will be down with the latest in his series of leg injuries. This time it's a right hamstring strain that landed the veteran center fielder back on the 10-day injured list on Tuesday. This much is clear: The
Yelich goes hitless in return from IL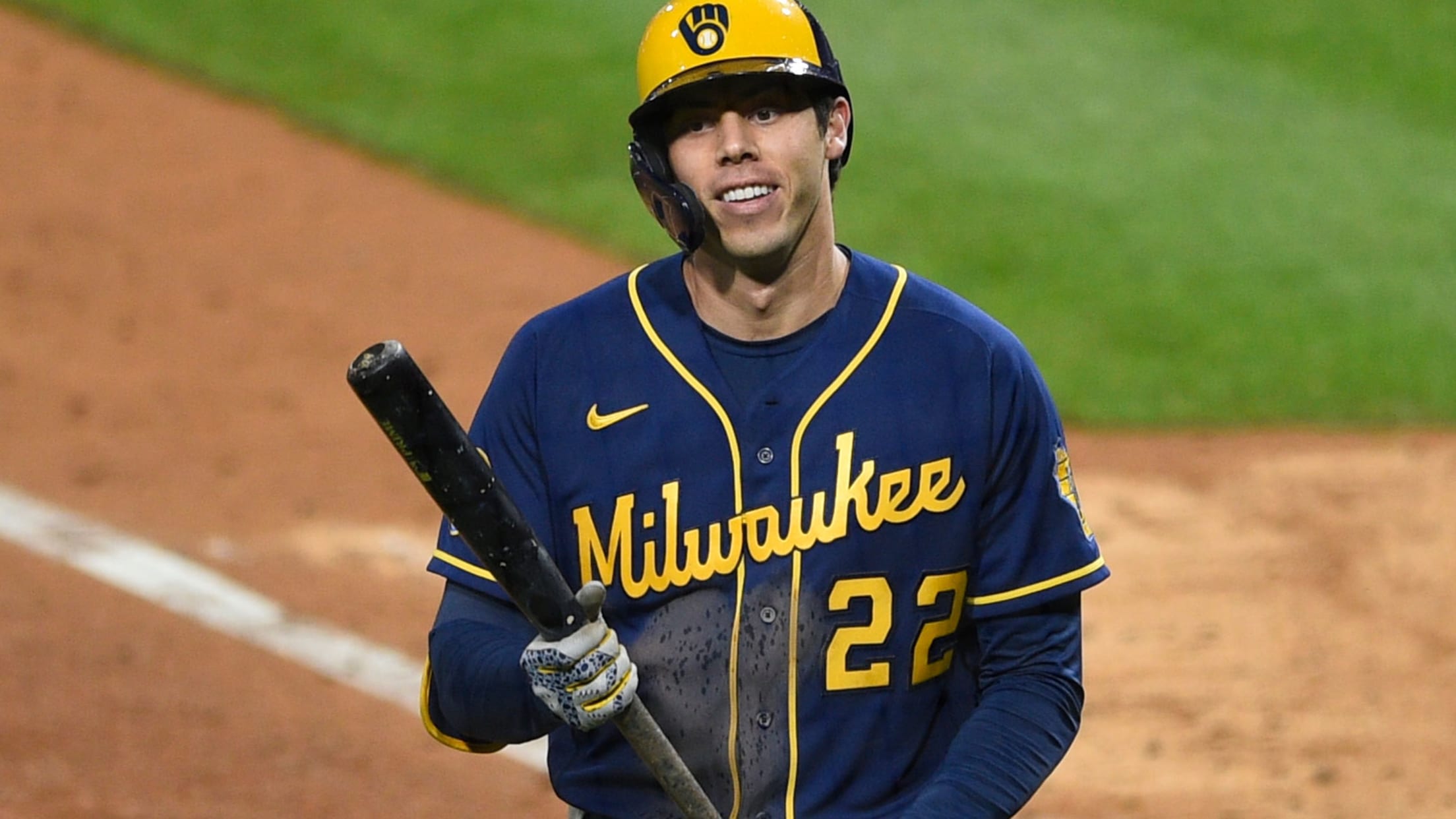 After unlocking some answers to his lingering back trouble and testing it over the weekend in the Minor Leagues, Christian Yelich returned to active duty for the Brewers. The team reinstated Yelich from the 10-day injured list and penciled him in as the designated hitter and three-hole hitter for Tuesday's
Burnes set to face Cards; Yelich takes BP
Brewers will increase capacity to 50 percent Saturday at American Family Field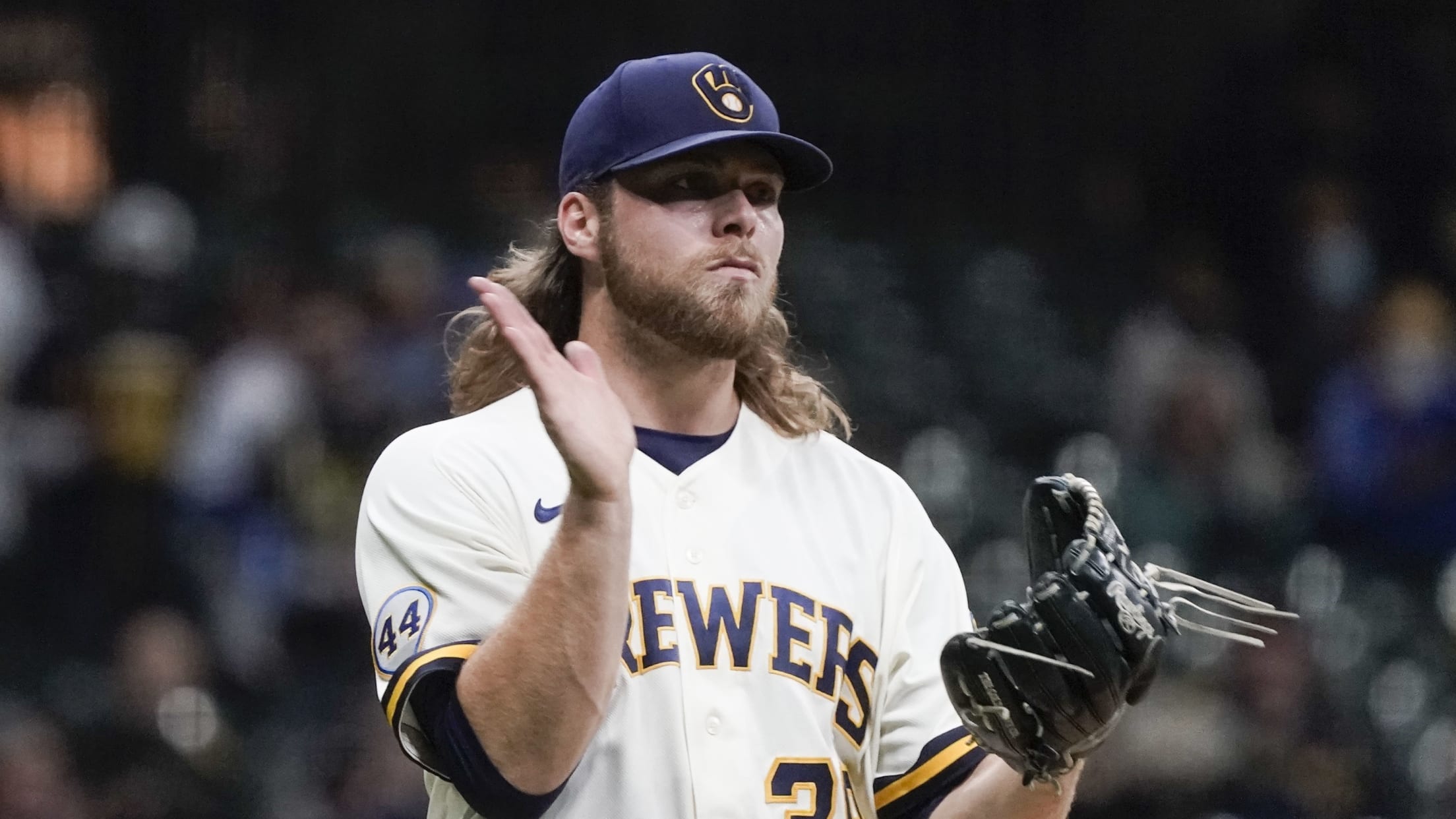 MILWAUKEE -- After joining the Brewers following a 10-day separation, co-ace Corbin Burnes cleared a bullpen session on Monday and is scheduled to rejoin the starting rotation on Thursday in a showdown with Jack Flaherty and the Cardinals at American Family Field. Milwaukee placed Burnes on the 10-day injured list
Suter exits, then Miami slams door on Crew
Milwaukee's six-game skid is longest losing streak in three years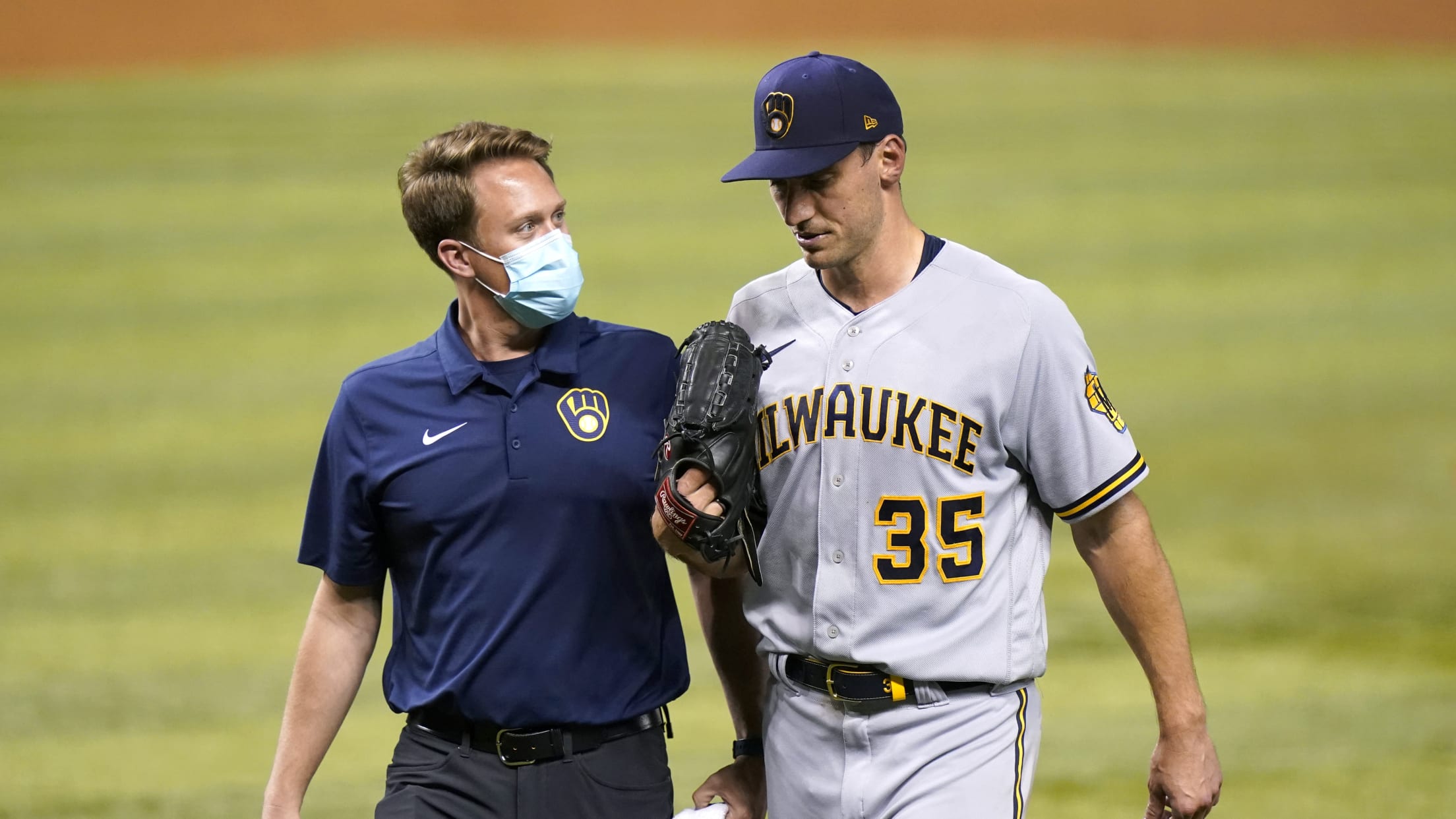 The Brewers went from having the best record in the National League to enduring their worst losing streak in three years, all in less than a week. Brent Suter departed a spot start with right calf cramps and his replacement, Patrick Weigel, surrendered the fourth grand slam off a Brewers
No. 1 prospect Mitchell sidelined with injury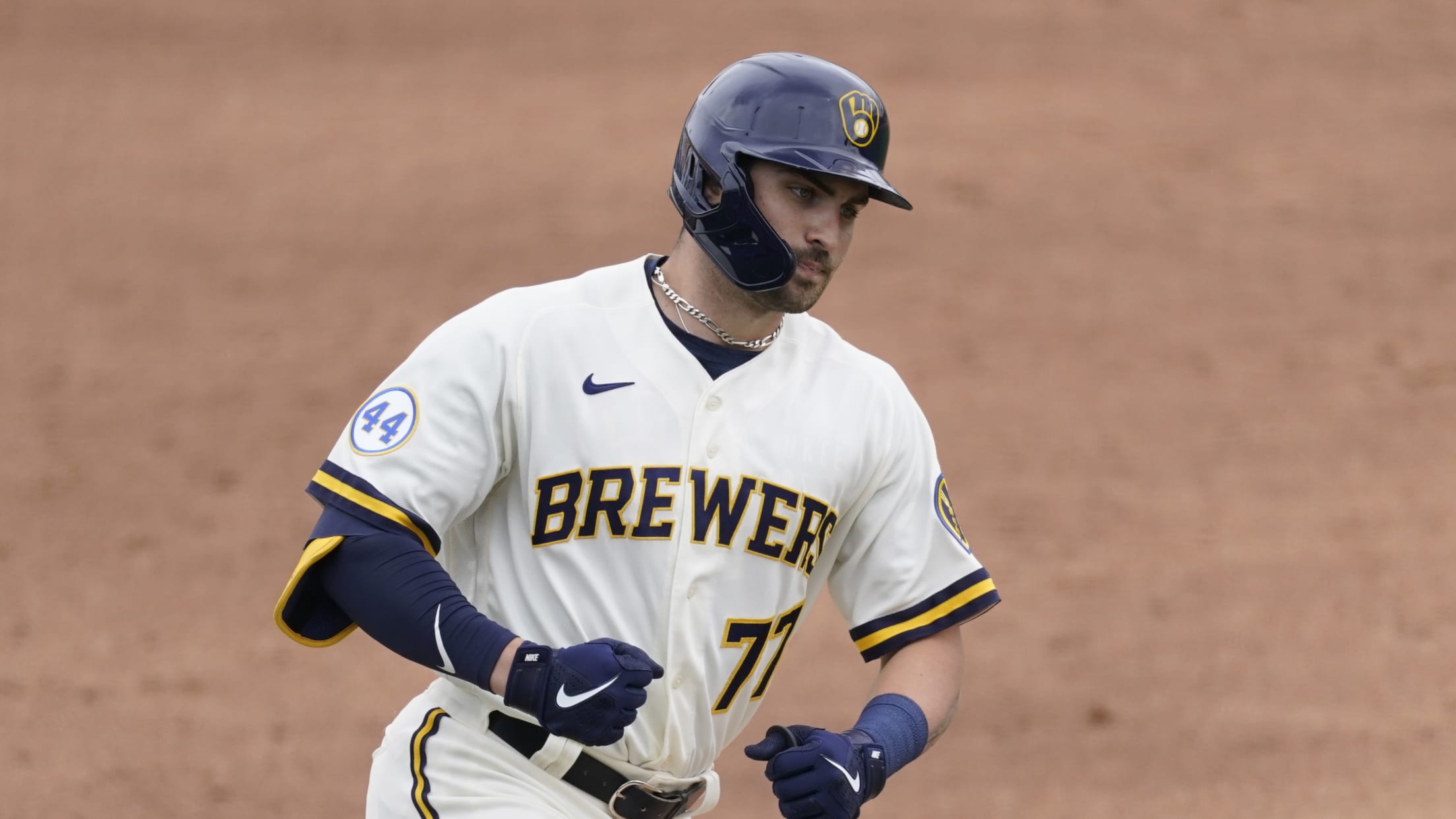 After a promising professional debut, Garrett Mitchell, the Brewers' top prospect, will be sidelined at least through the weekend with a muscle strain behind his left knee that the organization does not believe will prove a significant setback. Mitchell strained the popliteus muscle in his leg while running through the
Yelich dealing with back issues since Minors
Rasmussen seeing positive results on the mound with his simpler approach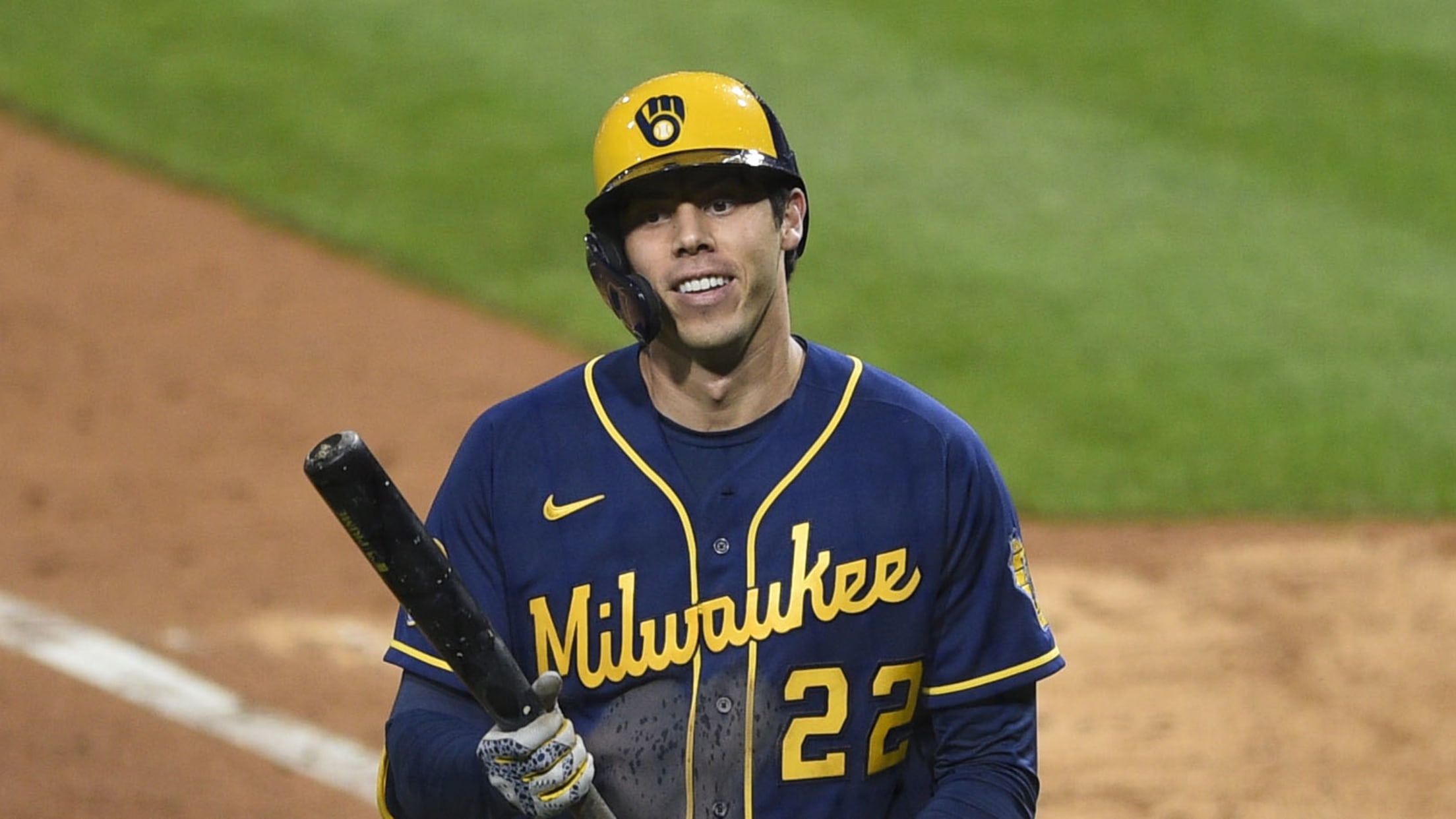 Christian Yelich's troublesome back is not a recent development, according to one of the men who managed him in the Minor Leagues. But Andy Haines, who now works with Yelich as the Brewers' hitting coach, has not seen a bout linger in this manner. "I don't remember if it was
Yelich (back) returns to IL seeking answers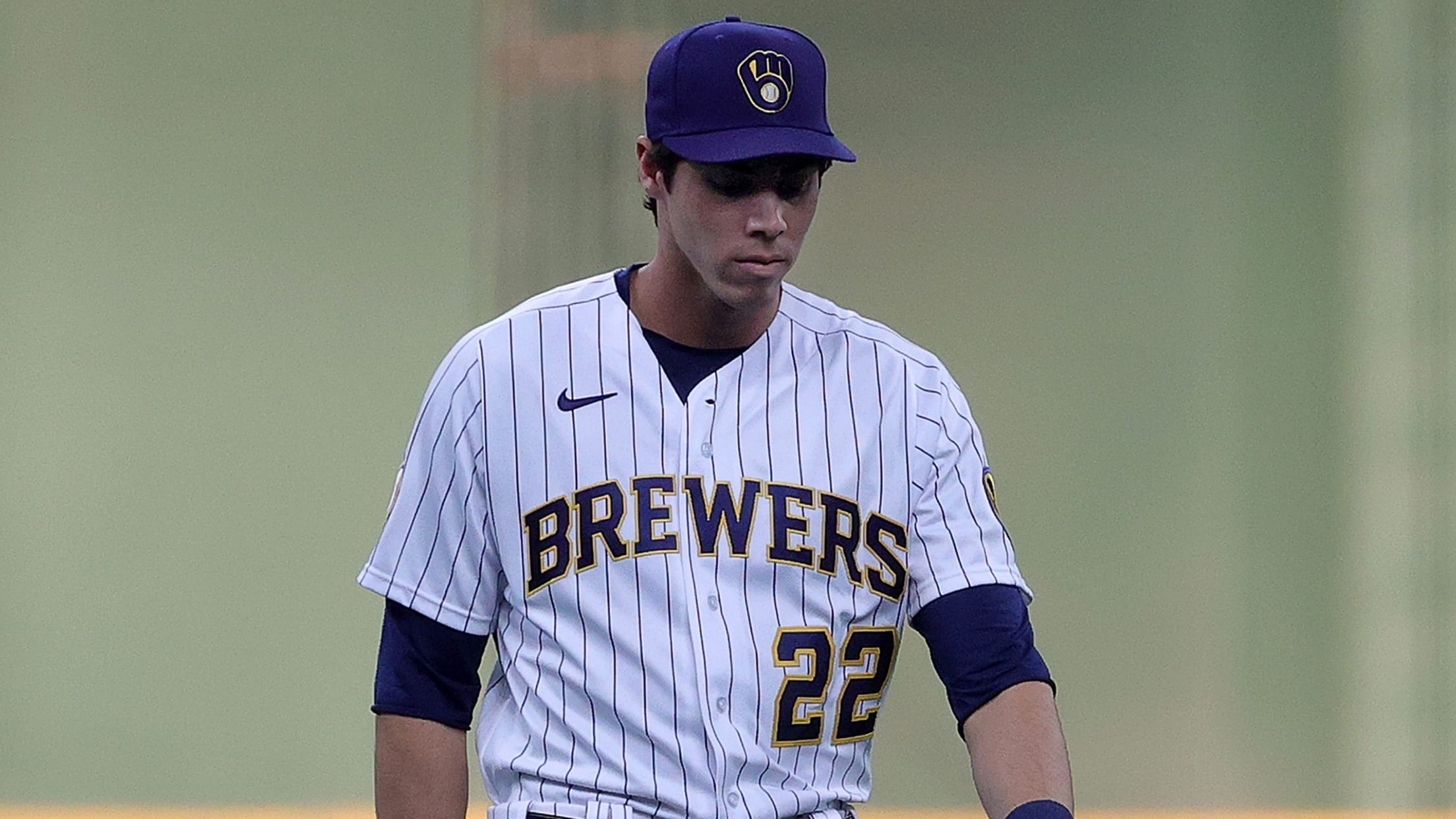 Just one day after he came off the 10-day injured list, Christian Yelich was back on. The Brewers shelved their star outfielder again on Tuesday and recalled outfielder Tyrone Taylor to take his spot, a significant setback considering that Yelich was just coming off a three-week absence for what the
Cain, Yelich reinstated; Hiura optioned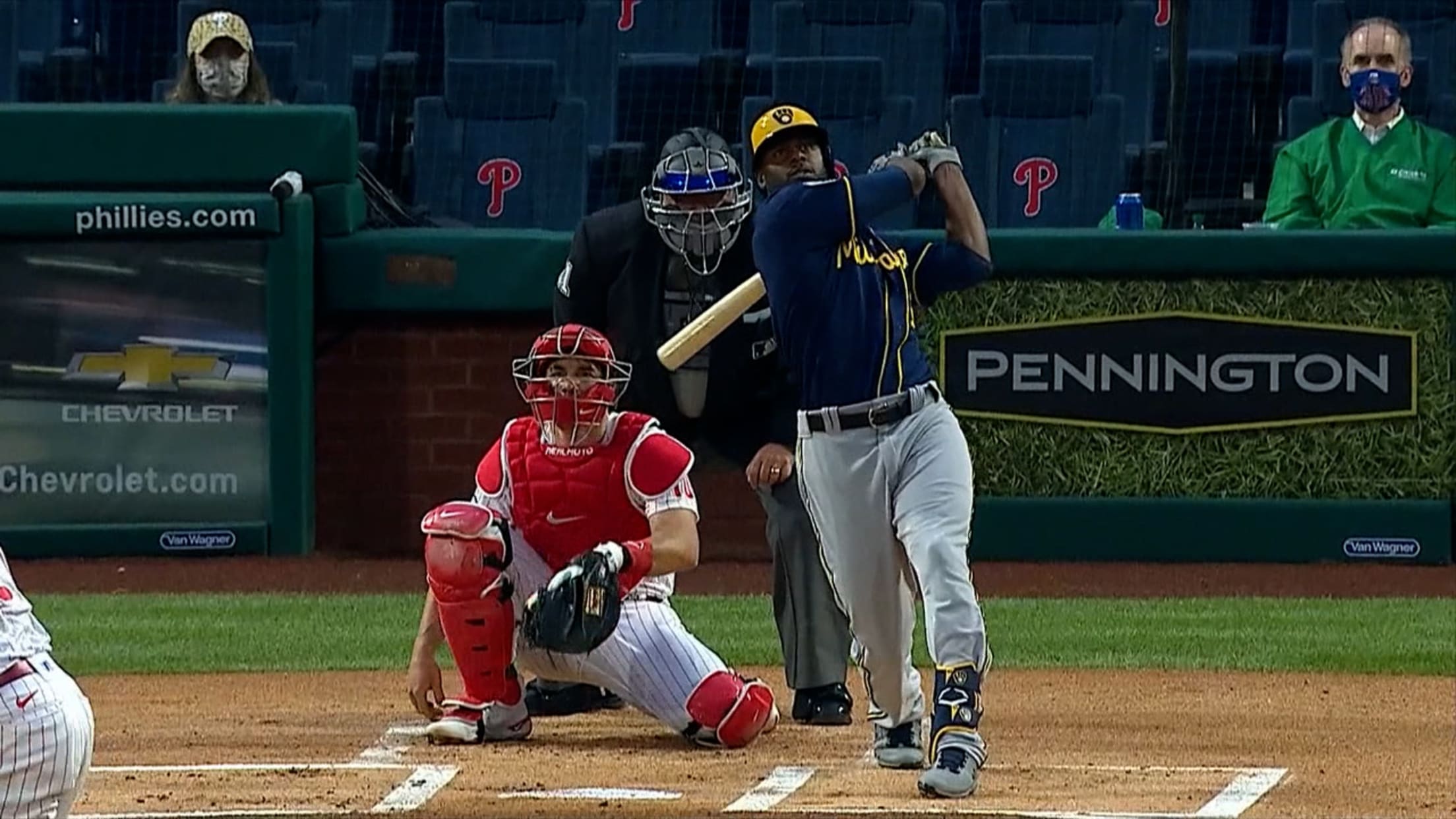 Christian Yelich and Lorenzo Cain are back in the lineup and Keston Hiura is out. At least for now. It was another busy day of roster moves for baseball's most banged-up division leaders, as the Brewers reinstated Yelich (back) and Cain (left quad) from the 10-day injured list and saw
Narváez joins crowded IL; Feliciano promoted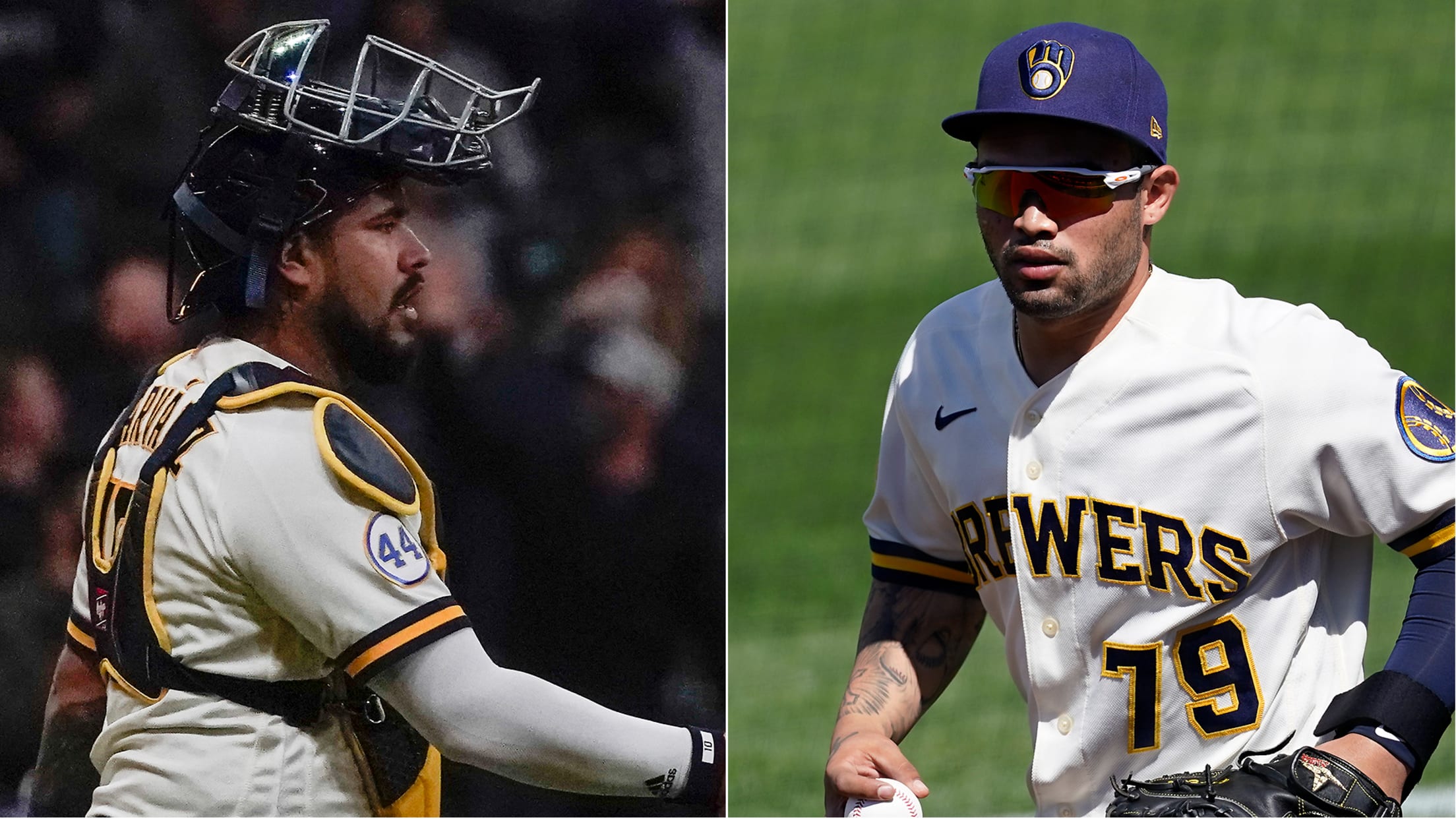 MILWAUKEE -- The Brewers promoted 22-year-old Mario Feliciano, their No. 5 prospect per MLB Pipeline, to the Major Leagues on Saturday and brought back No. 17 prospect Patrick Weigel, while adding catcher Omar Narváez and right-hander Eric Yardley to an overloaded injured list.
Crew ends April with win, yet another injury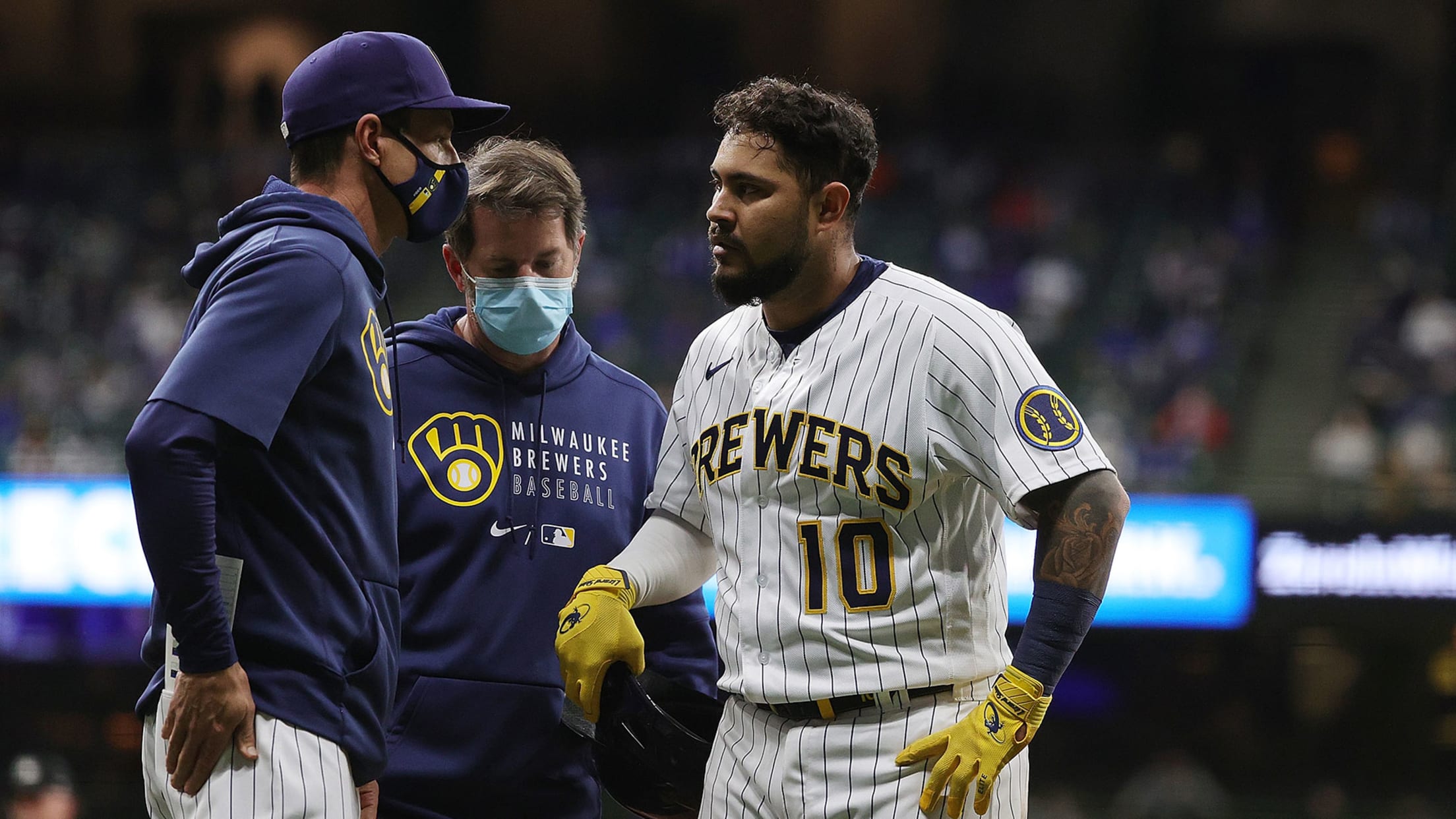 MILWAUKEE -- Omar Narváez grabbed his left leg and limped the final steps to first base before leaving the game. On an otherwise uplifting Friday for the Brewers, who beat the Dodgers by a 3-1 margin at American Family Field in a near-copy of the series opener the night before,
Corbin Burnes on IL (no injury specified)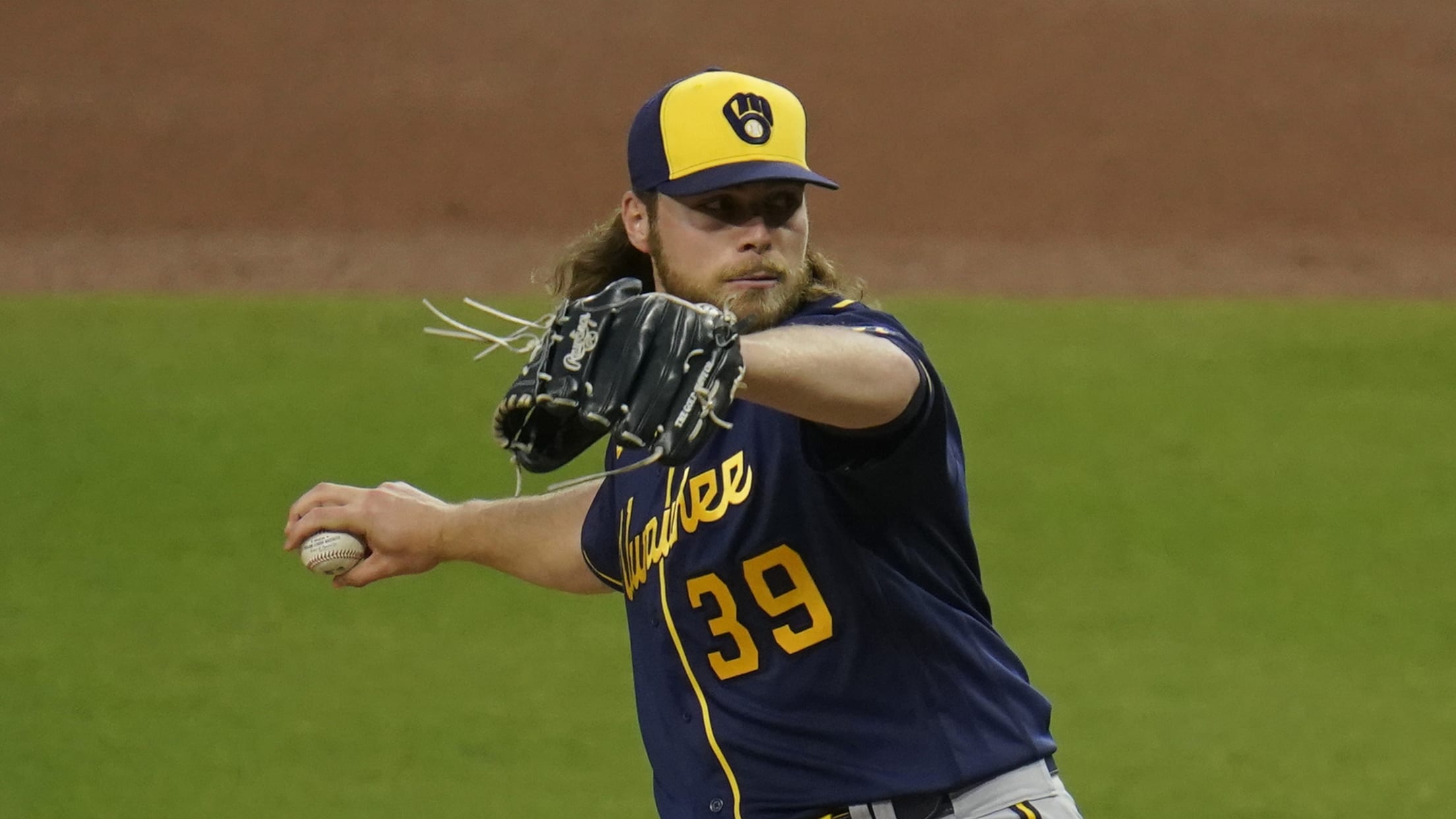 MILWAUKEE -- Corbin Burnes' bid for history is on hold after the Brewers placed the right-hander on the injured list on Thursday without specifying an injury. Burnes has struck out 49 batters in his first five starts this season without issuing a single walk, and he was to make a
Notes: Piña, Robertson to IL; Weigel promoted
Veteran right-hander Zack Godley to start series finale on Wednesday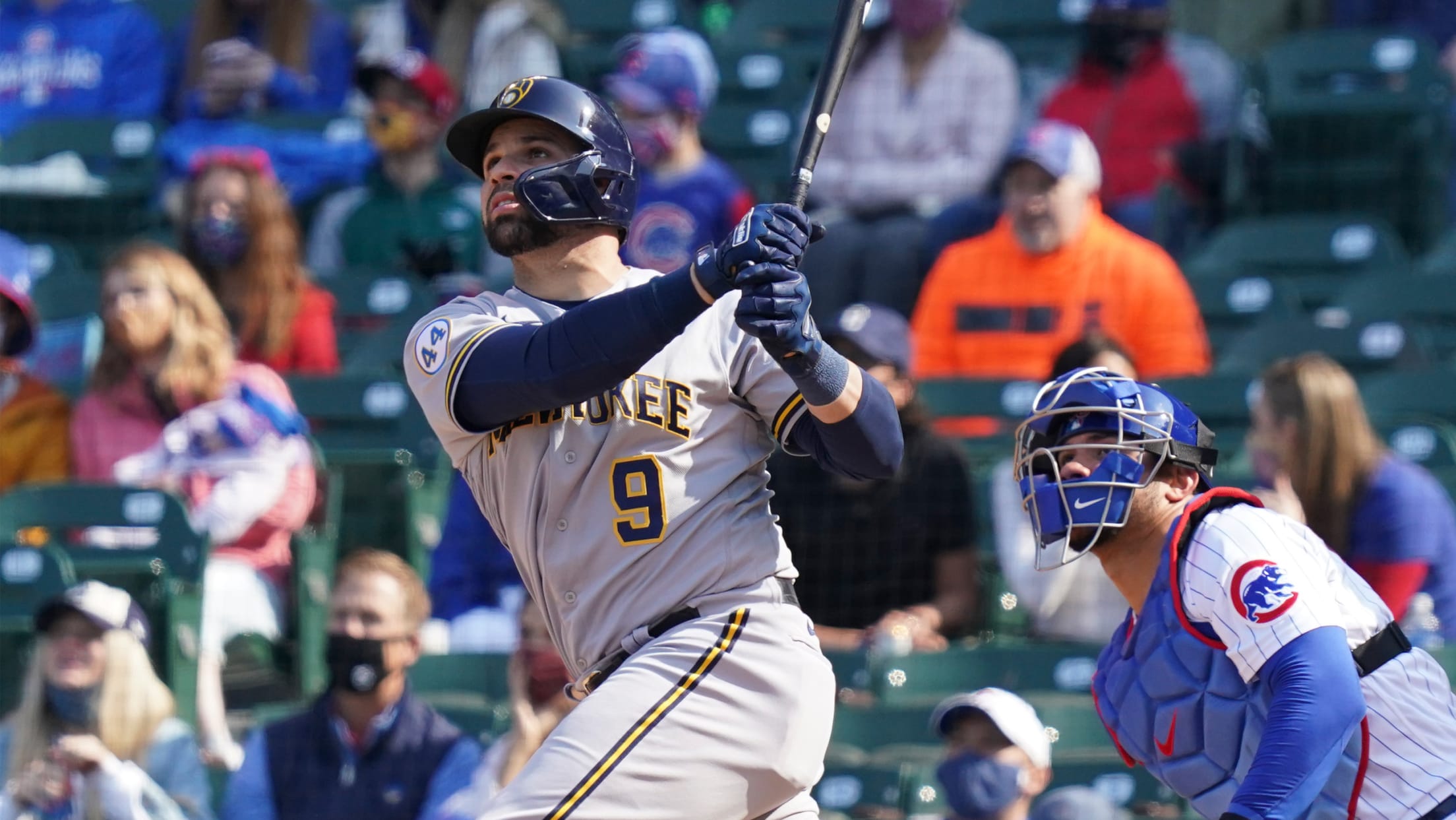 MILWAUKEE -- The buzzard's luck continued for the Brewers on the injury front Tuesday when they placed Manny Piña on the 10-day injured list with a fractured toe and placed utility man Daniel Robertson on the seven-day concussion IL. They were already the 13th and 14th players added to the
Yelich to have MRI to 'get answers' on back
Anderson, Lindblom to IL; Woodruff putting bad blood with Cubs behind him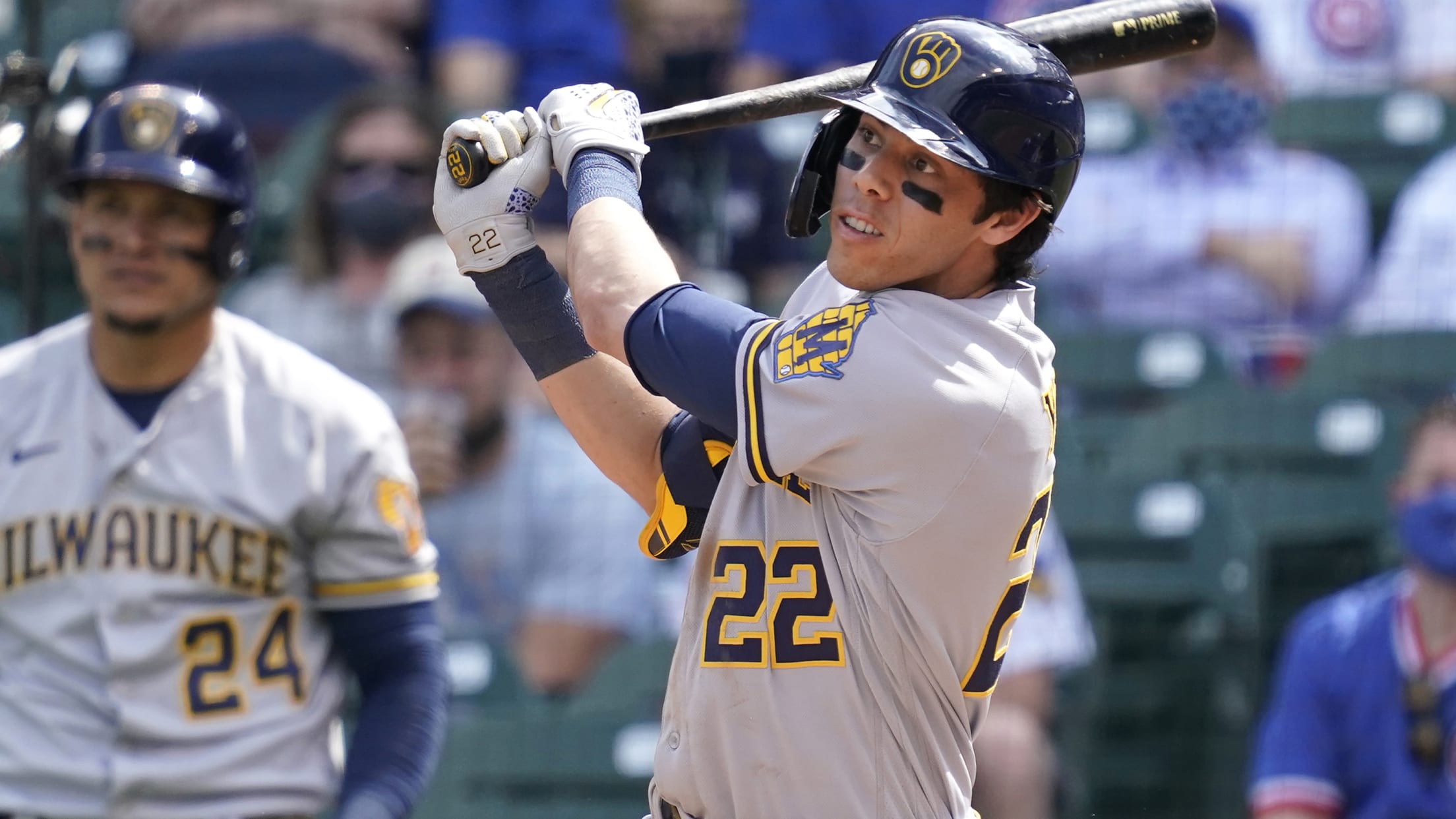 On the day he was eligible to come off the 10-day injured list from a bout of back stiffness, Christian Yelich instead was back in Milwaukee on Saturday for an MRI scan that he and the Brewers hope will reveal some answers. The team was optimistic just a day earlier
After lopsided loss, 'flush it and move on'
Anderson sent for MRI after exiting in 1st with tightness in right hamstring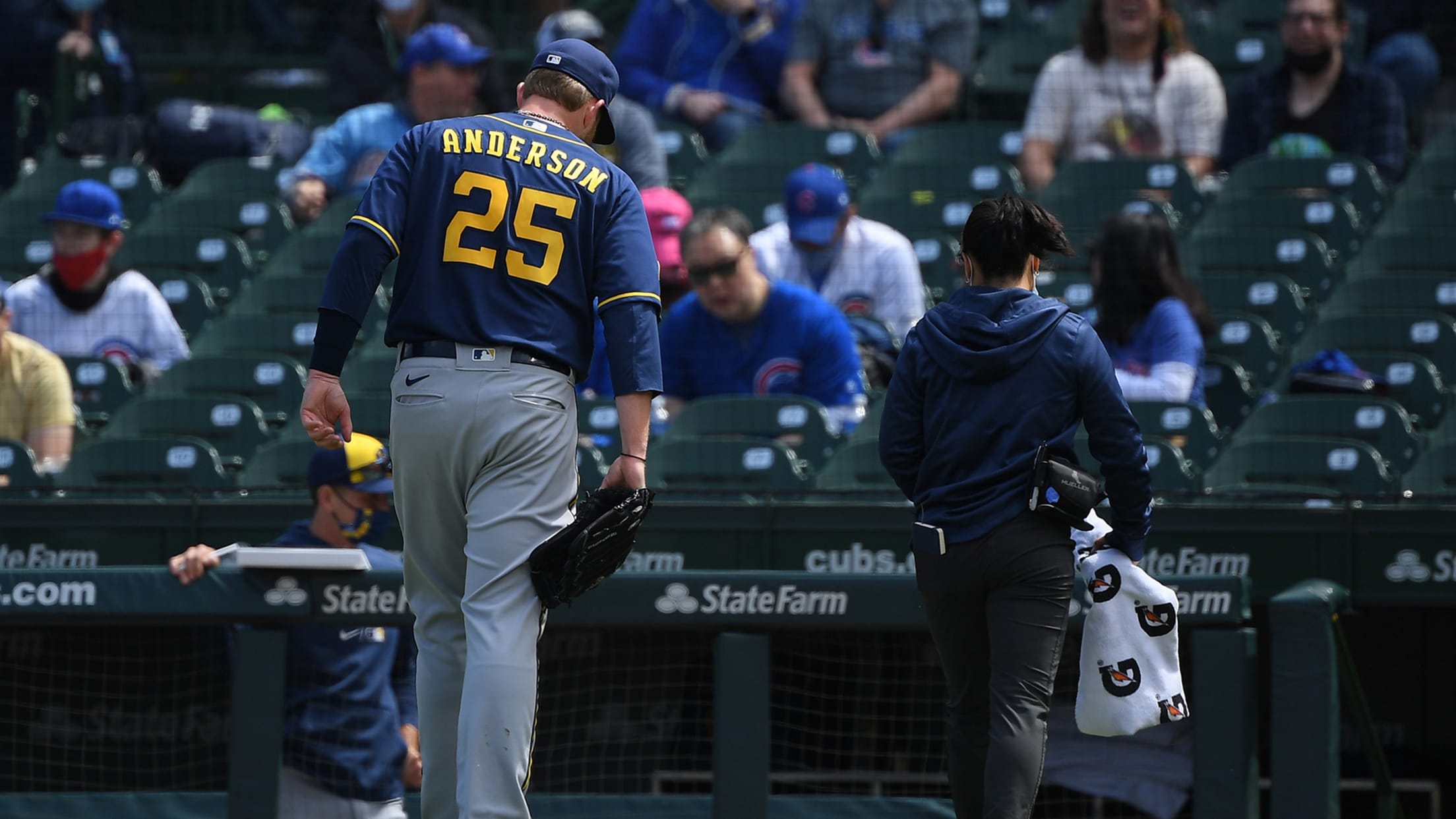 This was certainly not the way the Brewers wanted to begin the first long test of their schedule, with their starting pitcher lasting only four batters and a position player mopping up the final outs. On Day 1 of 17 consecutive game days, the Brewers lost starter Brett Anderson to
Painful HR trot for Urías in his old haunt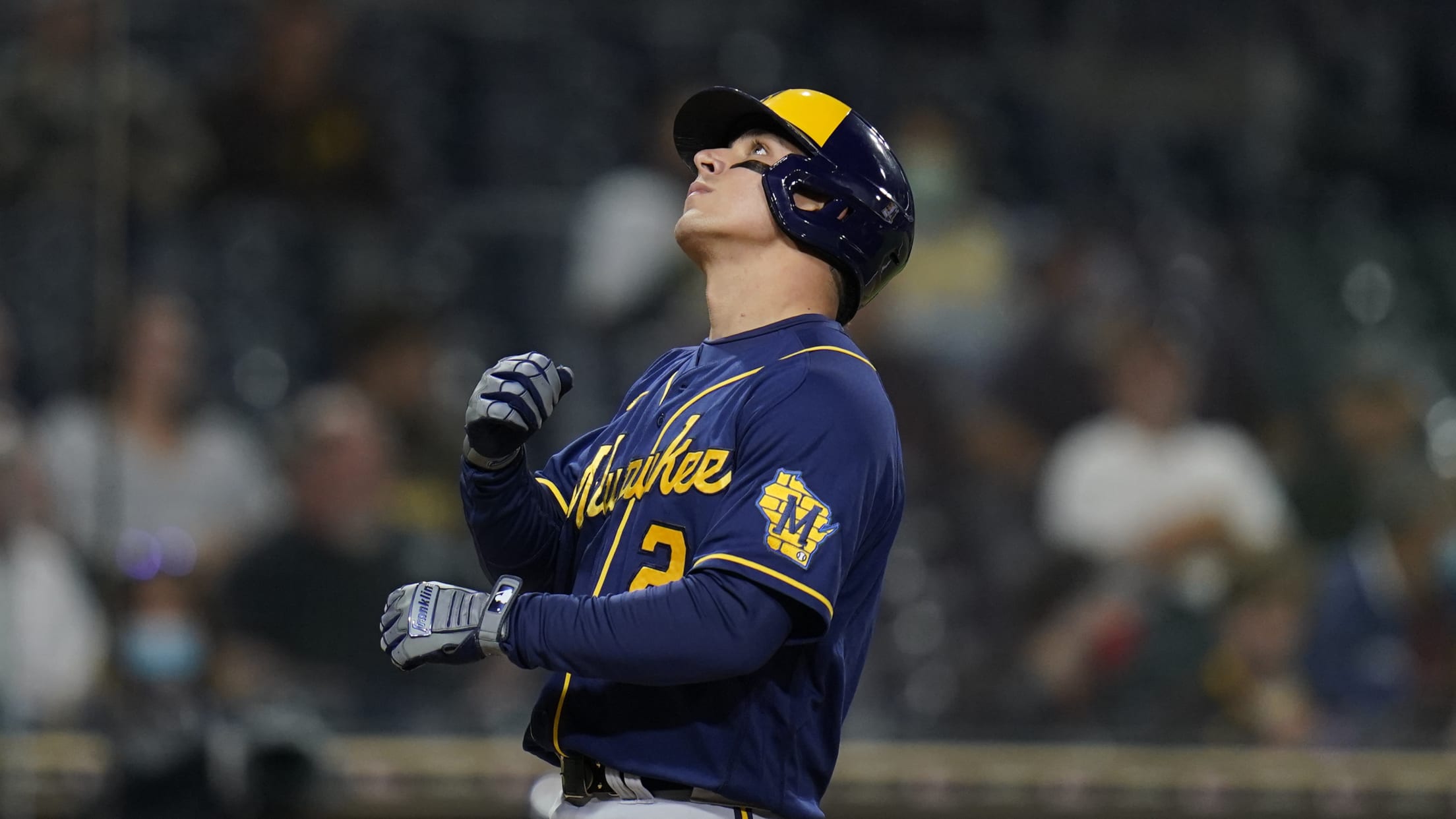 Luis Urías couldn't savor his trip around the bases, but another night of brilliant Brewers pitching made it a successful homecoming, nevertheless. Urías, the onetime Padres prospect playing in San Diego for the first time since he was traded away, hit one of the Brewers' three solo home runs in
Yelich placed on 10-day injured list (back)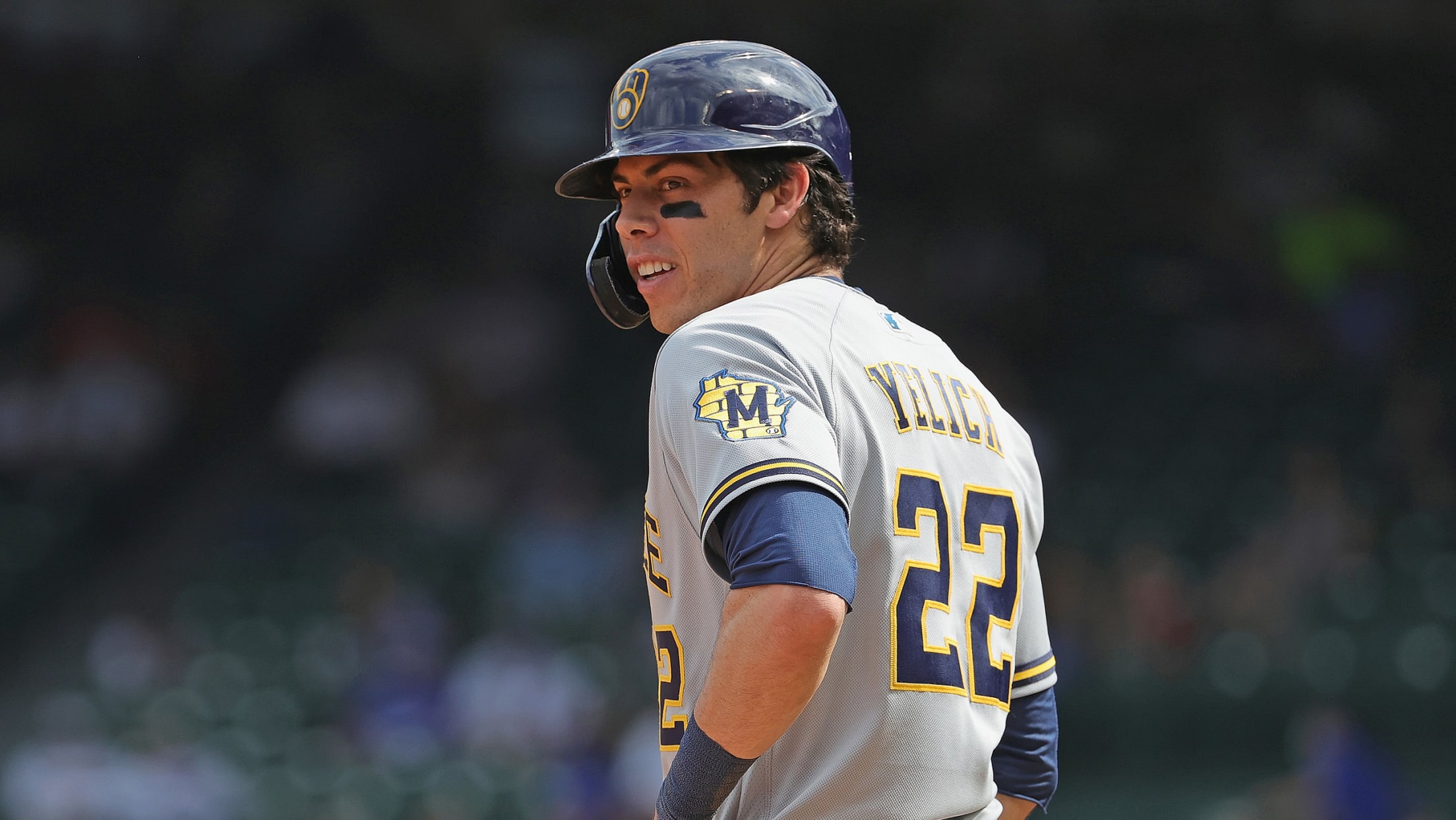 MILWAUKEE -- After holding out for a week in hope his stiff back would loosen up, the Brewers placed Christian Yelich on their already-brimming 10-day injured list on Saturday. Instead of calling up a hitter in Yelich's place, the Brewers opted for an extra bullpen arm in right-handed reliever Eric
Notes: Cain added to IL; Taylor called up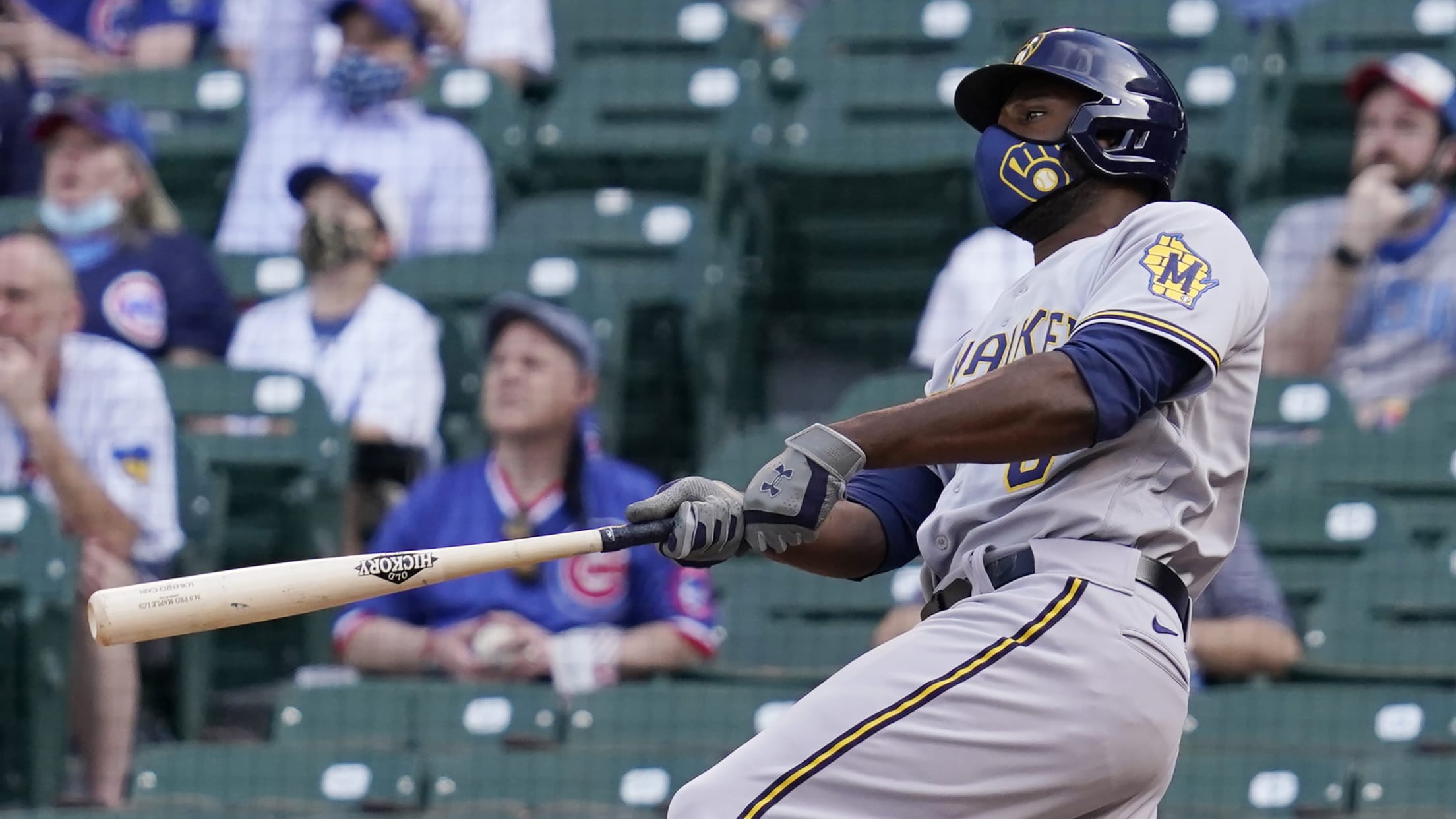 MILWAUKEE -- The Brewers placed center fielder Lorenzo Cain on the 10-day injured list Wednesday with a strained left quadriceps, another setback in the veteran's comeback from sitting out most of the shortened 2020 season. Cain joined second baseman Kolten Wong (oblique) on the IL. The Brewers were also without