The best career moments from each 2018 Hall of Fame inductee
The BBQ's Best 5 is exactly what it sounds like: Each week, we'll pick a category around the world of baseball and talk about the five best things within that group. Today, we're highlighting the best five moments from the careers of the 2018 Hall of Fame inductees.
This weekend, we'll see six legends of baseball history -- Vladimir Guerrero, Trevor Hoffman, Chipper Jones, Jack Morris, Jim Thome and Alan Trammell -- get enshrined in the annals of the Baseball Hall of Fame in Cooperstown, N.Y. And because you can't put a video highlight on a plaque, we wanted to revisit some of the coolest and most iconic plays made by the soon-to-be Hall of Famers.
These are the best five moments (and an honorable mention) from the careers of this year's six inductees.
Honorable Mention: Alan Trammell's 1984 World Series
The Tigers shortstop brought home the 1984 World Series MVP due in part to this two-homer brace in Game 4.
5) Vladimir Guerrero's 2007 Home Run Derby
Vlad didn't pull any baseballs over the enormous Coca-Cola bottle in left field at AT&T Park, but the awesome part of his Derby performance was that it felt like he could have.
Watch this whole video and you may notice a brief shot of current Blue Jays phenom Vlad Jr. directly under big Vlad as he raises the Derby trophy.
4) Trevor Hoffman's record-breaking save
Though Yankees reliever Sparky Lyle initiated the baseball tradition of closer entrance songs, Hoffman's Hell's Bells became the standard against which all other closer entrances are judged. For Hoffman's record-breaking 479th career save back in 2006, the theatrics were taken to another level as all the Padres fielders waited in the dugout, allowing for the awesome image of Hoffman jogging to the mound on an empty field.
3) Jack Morris's Game 7 shutout
One of the most impressive pitching performances in baseball history, Morris' 10-inning shutout in Game 7 of the 1991 World Series was instrumental in him finally getting inducted to Cooperstown this year after decades of falling just short.
The idea of a team letting its starter go 10 innings in a postseason game nowadays is downright laughable and makes Morris' accomplishment even more notable in retrospect.
2) Chipper Jones' final walk-off homer
Few baseball love stories ran as deep as the one between Braves country and their third baseman. Though Chipper was born and raised on the other side of the Florida-Georgia border in Jacksonville, Fla., he's become synonymous with the organization.
Jones capped off his legendary career with this unforgettable walk-off homer in his final season against closer Jonathan Papelbon at the peak of his powers. Even in a video six years later, you can feel the euphoric buzz from the Turner Field crowd when its adopted Georgian son sent the fans home happy one final time.
1) Jim Thome's 511-foot homer
Sit back, relax and feast your eyes on this incredible 511-foot monstrosity from everyone's favorite large baseball uncle.
This blast was so remarkable, so truly colossal, that the Indians commissioned a statue of Thome on the exact spot where the ball landed.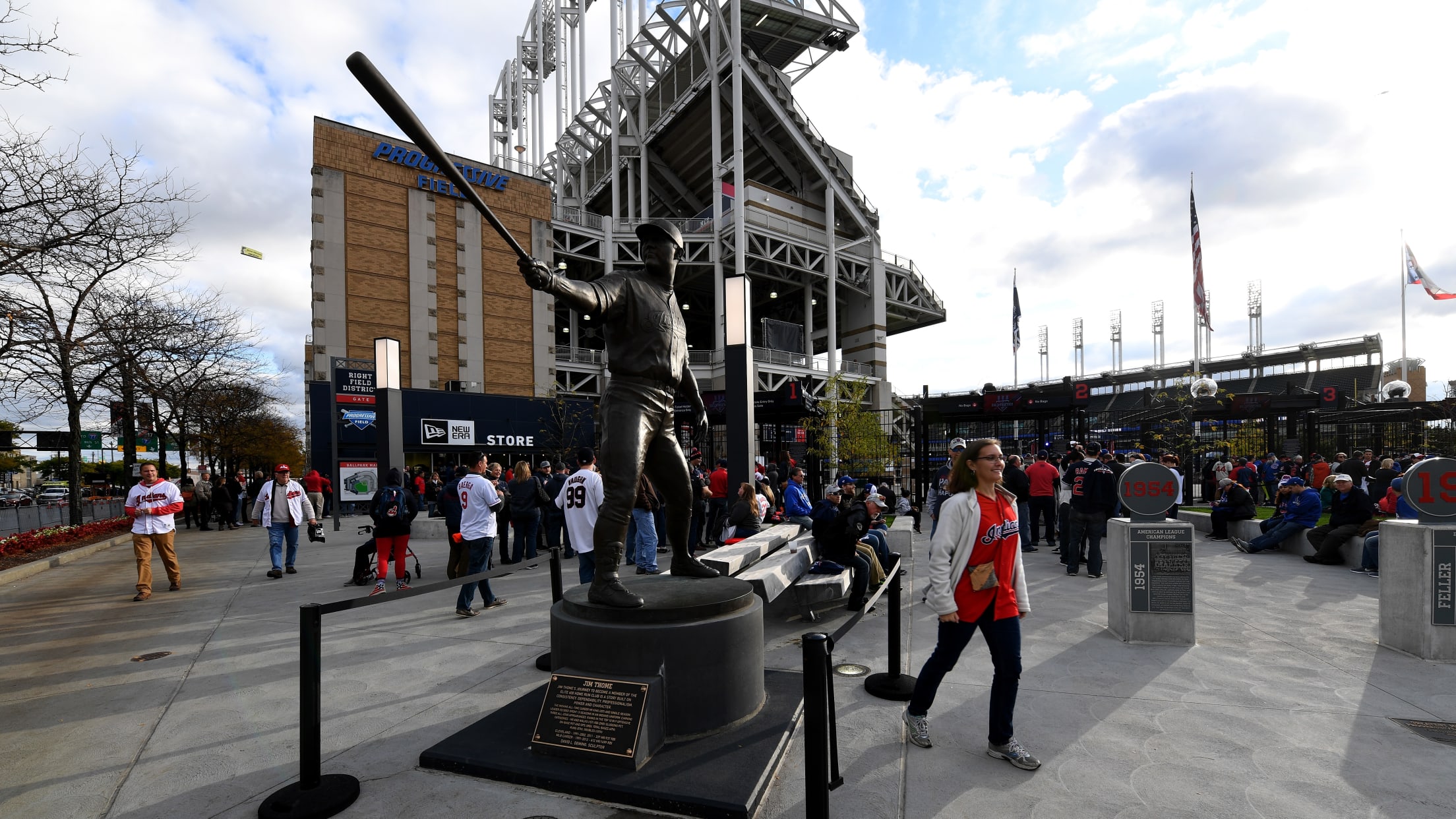 While Thome's tenure in Cleveland -- 337 career homers and five straight postseason appearances -- was deserving of a statue regardless, it's fitting that this homer, one of the 10 longest in MLB history, is immortalized as the defining moment of his career.
Because if there's one thing that made Thome a no-doubt Hall of Famer, it was his massive dinger-knocking power.