24 days until Spring Training: What do your favorite Colorado ski resorts say about the Rockies lineup?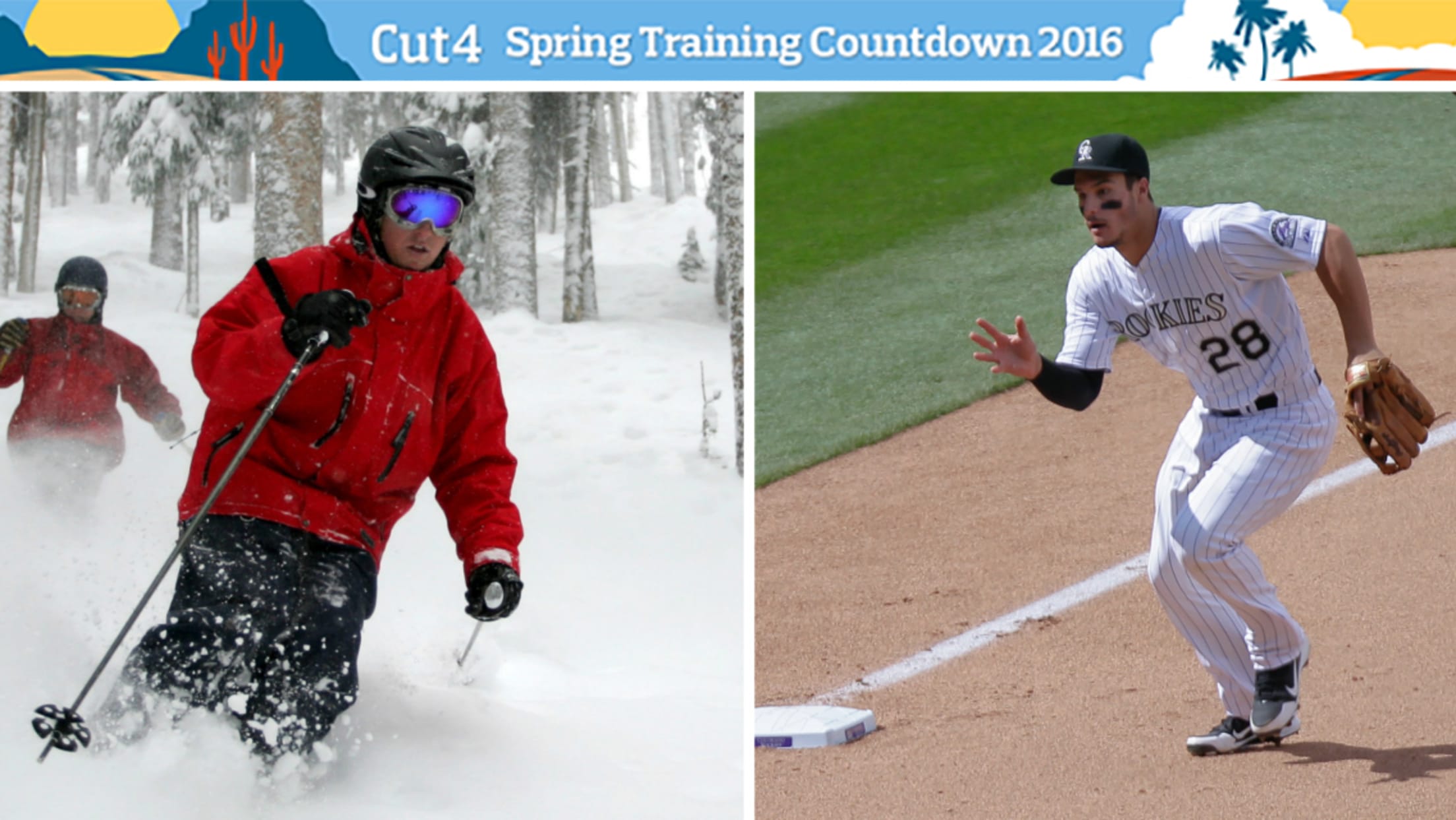 Spring Training is less than a month away! Let us keep you company until the first pitcher-and-catcher workouts on Feb. 18 with a team-by-team countdown of reasons to get excited for the 2016 MLB season. Today: The Colorado Rockies.
Previously: PHI, OAK, ATL, DET, CIN, SEA
Rockies fans are lucky. While the rest of us hunker down for the winter, slowly waiting to turn off the Hot Stove and convene in Florida or Arizona for Spring Training, they rejoice at the sight of the fluffy white stuff falling from the sky.
In Colorado, the summer is the time of baseball, and the winter is the time of skiing and snowboarding. So with Spring Training fast approaching, here's a refresher on your favorite Rockies players, based on the mountains and resorts you're currently summiting in search of that hidden powder stash.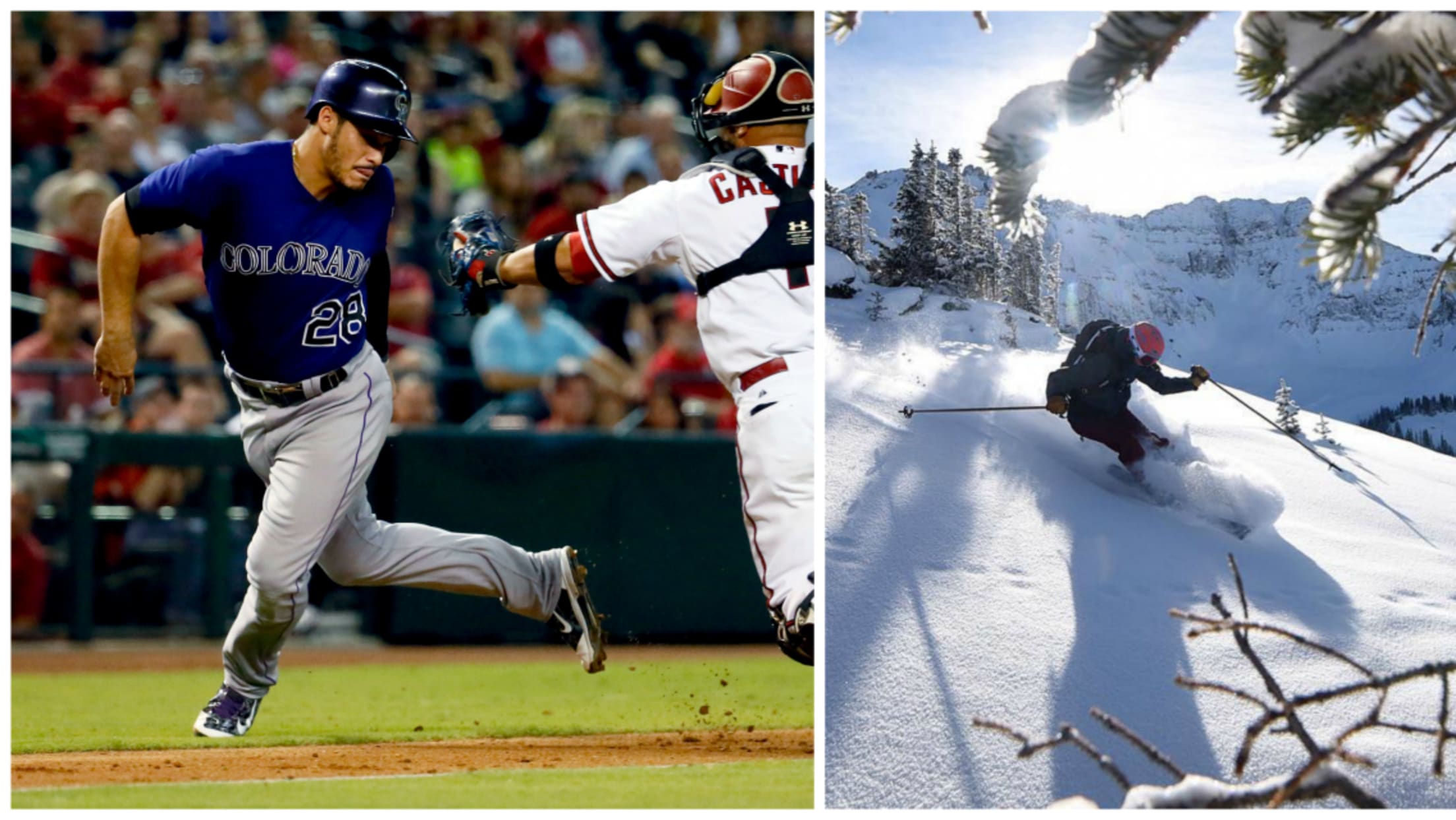 Firstly, if you're out at Telluride reading this, turn off your phone or computer and go outside. We'll be here waiting after last chair.
For the rest of us, this is the most obvious comparison on the list. Arenado is arguably the best player on the Rockies, and Telluride is arguably the best ski resort in a state full of astonishing ski resorts. Telluride has plentiful high-speed lifts and pristine grooming, and Arenado is similarly a technical marvel, particularly on defense.
If his defense is the efficient, essential, smooth ride up the mountain, his power is the stunning view and the epic ride back down. Arenado crushed 42 home runs in a 2015 breakout campaign -- tops among third basemen -- and anyone who's ever skied Telluride will attest that its beauty is maybe the only thing more visually stunning than an Arenado Coors Field dinger.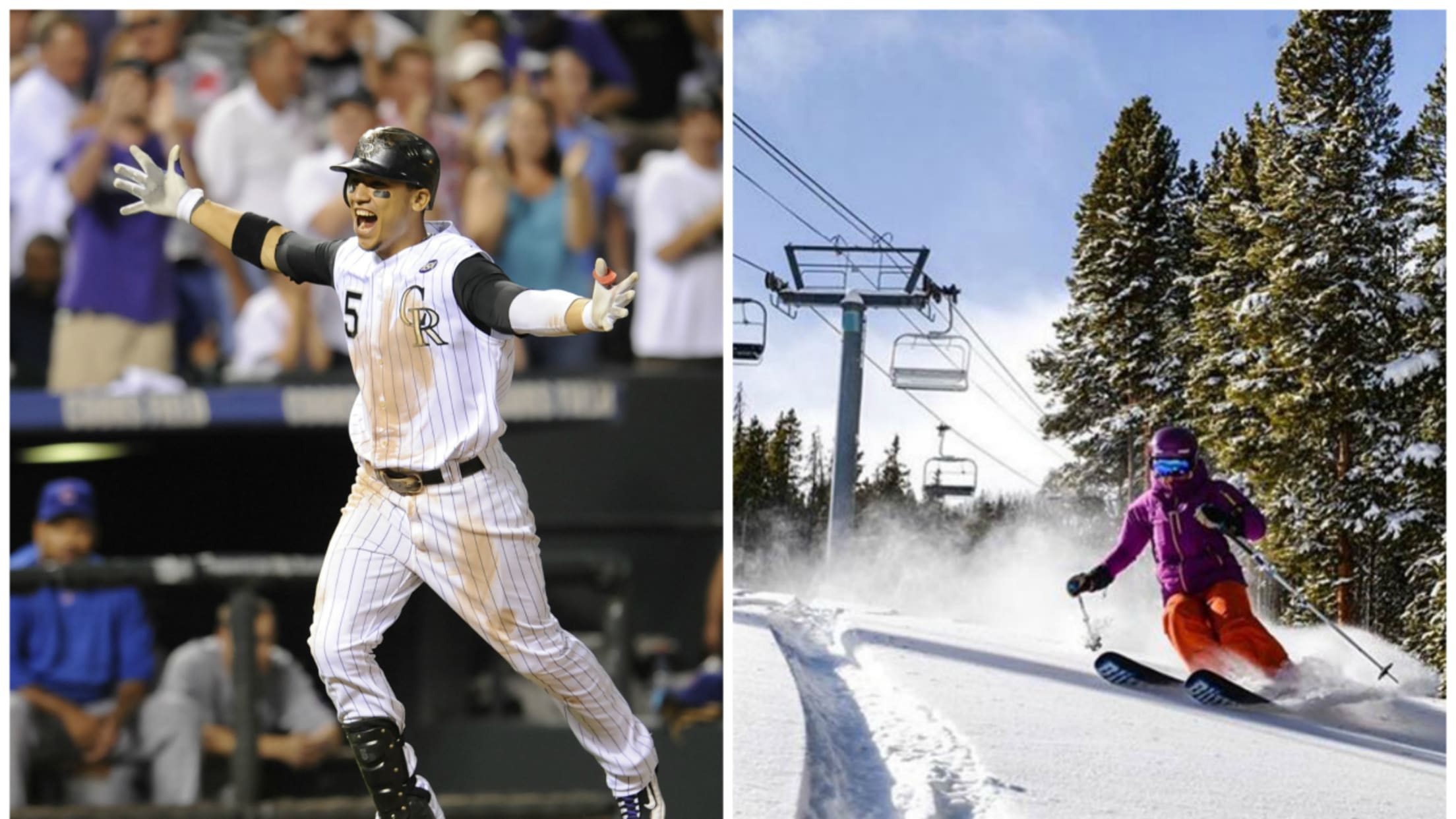 Breckenridge is enormous, but it isn't the biggest. It's old, but it isn't the oldest. Its nightlife is always energetic, but it's probably not the best. It's not the easiest to get to, but it's closer than most of its peers. Ultimately, Breckenridge is amazing, even if it isn't transcendent in any one facet.
That's Gonzalez. He hit 40 home runs in 2015, but fellow right fielder Bryce Harper hit more (42). He has an awesome matte black Lamborghini, but fellow outfielder Yoenis Cespedes has an awesome black Lamborghini that shoots fire. Always a bridesmaid, never a bride.
Essentially, Gonzalez isn't the best at any one thing, but he does a lot of things really, really well -- and that's OK. You don't win the World Series because you have Babe Ruth, you win the World Series because you have 8 other guys who are really good too.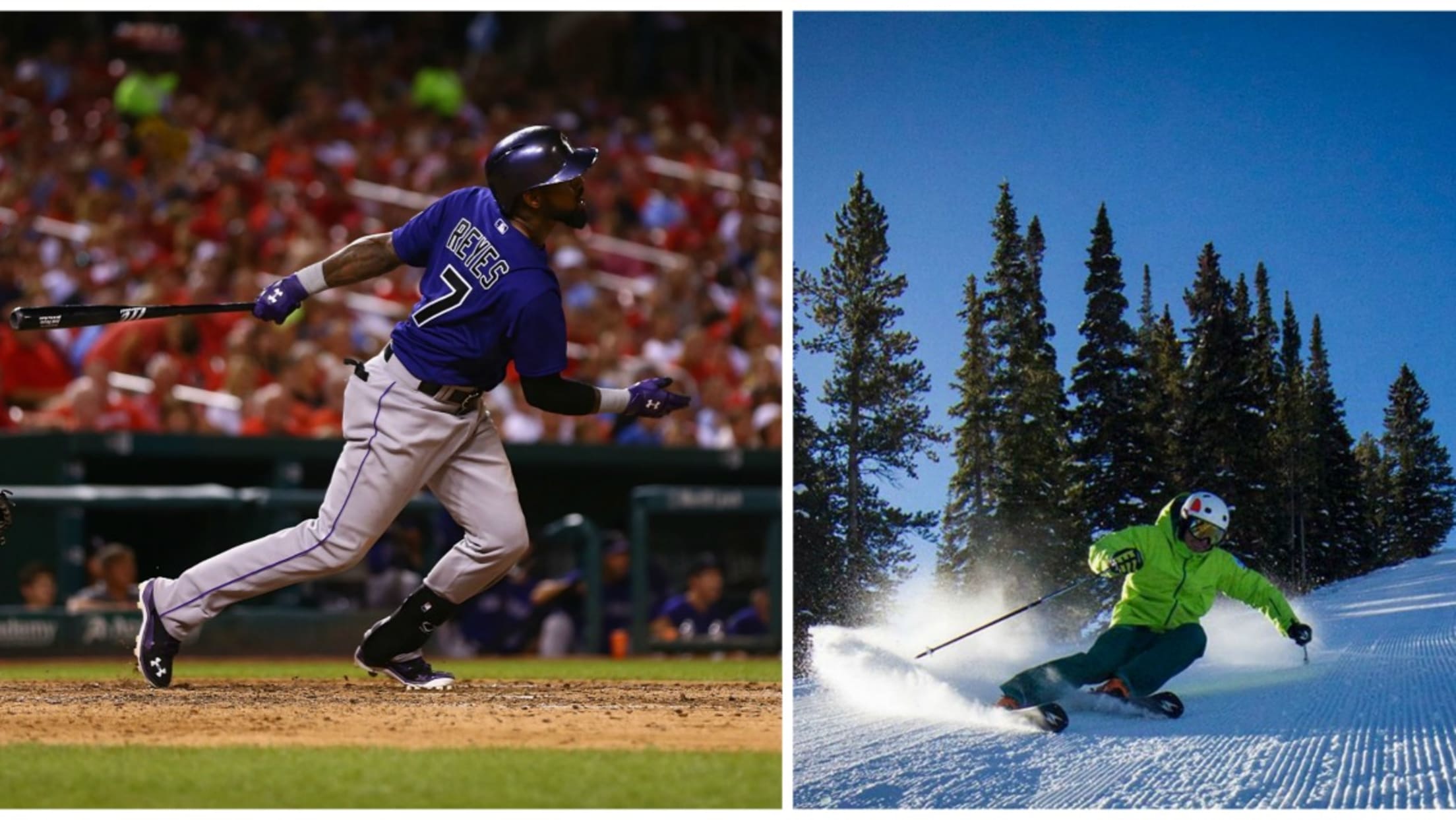 You know what you're getting when Reyes is on the field. He's been in the league for 13 years, and in that time, he's tallied almost 2,000 hits, almost 750 stolen bases and almost one World Series appearance (sorry, Mets fans).
Aspen Snowmass is what it is: Its oldest peak has been skied since the 1940s. It's gobbled up nearby mountains and become an enormous piece of real estate on its own. It is one of the most famous ski resorts in the world, home to celebrities and ski bums alike.
Reyes is Reyes and Aspen is Aspen. Both have been around forever, you know who they are and they are still valuable in 2016. It's easy to see why.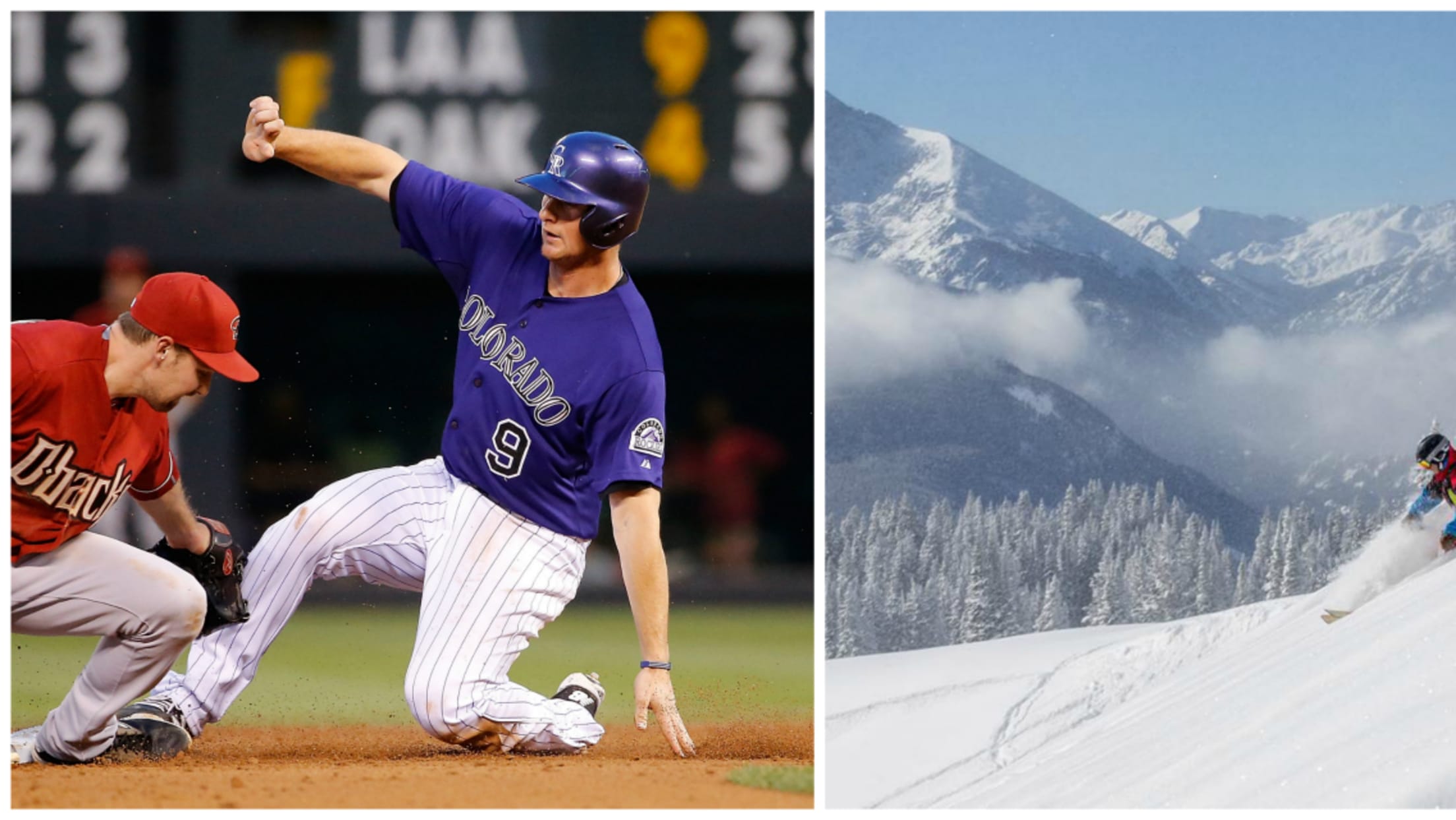 At 6-foot-4, LeMahieu is big. Like, really big for a second baseman. At 5,289 acres, Vail is big. Like, really big. In fact, it's the biggest ski resort in Colorado and the third-largest in the United States. Vail is also extremely well-built, servicing enormous crowds week-in and week-out with its fancy ski lifts (one of its gondolas has wi-fi!). Similarly, LeMahieu's defense at second base is extremely solid and efficient.
Additionally, Vail is known for its excellent customer service, albeit with the slight disconcerting air of an enormous corporation. How does that compare to LeMahieu? Well, when his teammate, Charlie Blackmon, ran out of gas on a Georgia highway, LeMahieu was eager to come to the rescue...
And tweeted out a photo making fun of him:
Found this guy testing out the empty light in his car this morning. Didn't quite make it @Chuck_Nazty pic.twitter.com/infV8EW1me

— DJ LeMahieu (@DJLeMahieu) January 19, 2016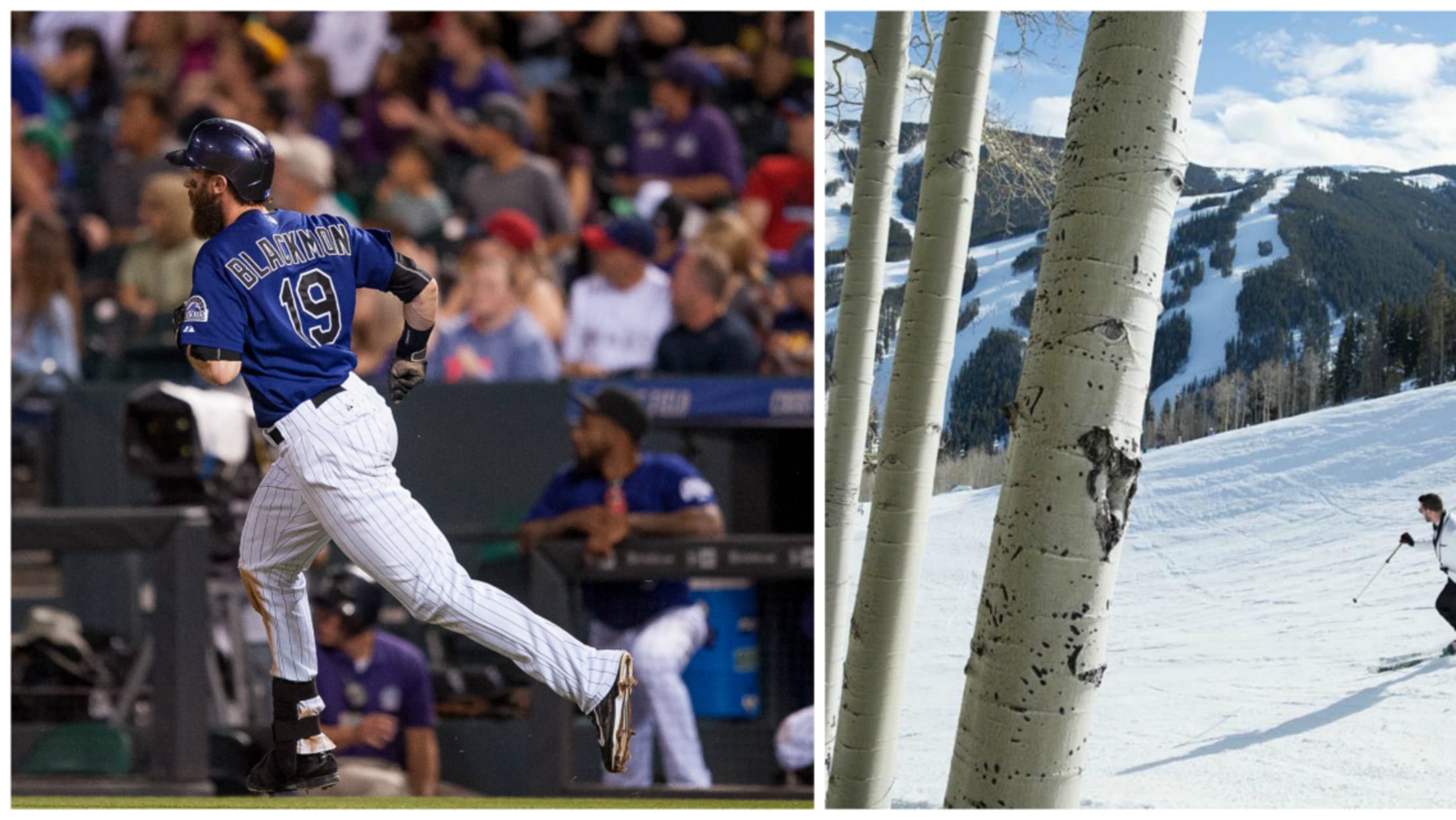 In 2015, Blackmon stole a total of 43 bases -- tops among Major Leaguers in the Not-Dee-Gordon-or-Billy-Hamilton division. If it's speed you want, Blackmon's your man (mon?).
And, if it's speed you're after on the slopes, you're probably already at Beaver Creek.
Beaver Creek has a handful of famous race courses called the Birds of Prey that have annually played host to World Cup downhill skiing events. In 2015, the mountain hosted many events for the FIS Alpine World Ski Championships, with the fastest skiers in the world on hand to blaze down the slopes.
Plus, Vail and Beaver Creek are only a short distance apart, and even share a lift ticket. That's particularly fitting considering LeMahieu and Blackmon are offseason roommates.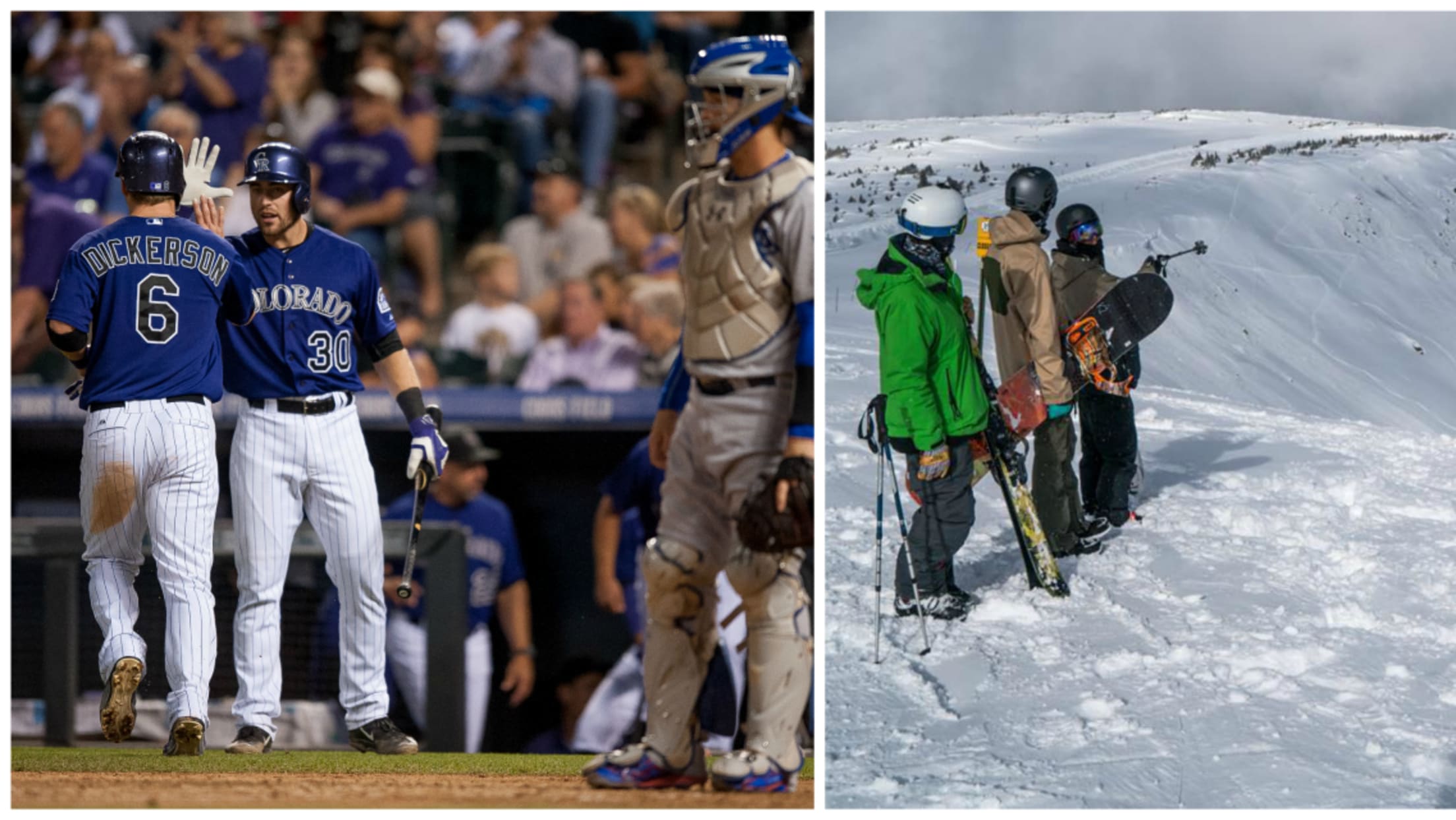 Winter Park has grown from humble beginnings. The city of Denver opened the mountain to lift-serviced skiing in the 1940s, and in the decades since, it has grown into an enormous destination resort. Over the time, it developed a reputation for world class mogul skiing -- the ultimate boom or bust experience for a skier.
And, if you're currently riding a lift to the gorgeous high-alpine area at Winter Park, you're almost certainly reminded of Rockies outfielder Dickerson.
Drafted by Colorado in the eighth round of the 2010 First Year Player Draft, Dickerson's beginnings couldn't be humbler. He made his MLB debut in 2013, and has since become something of a boom-or-bust player, himself. "Boom" in the sense that he hits for average -- batting .304 in 64 games last year -- and "bust" in the sense that sometimes, well, he may bust his face like a skier trying moguls for the first time: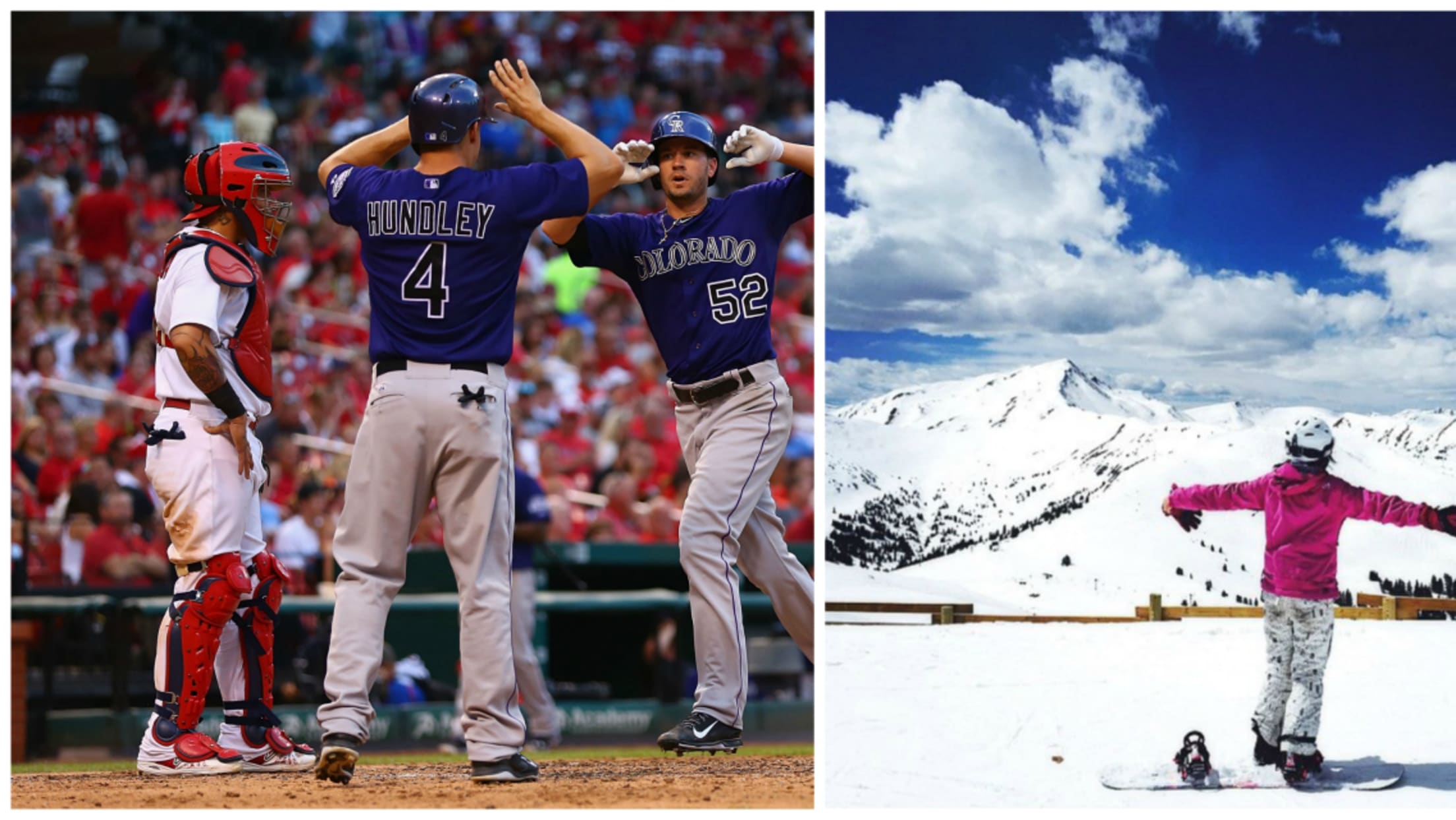 A good catcher is like a good pair of ski mittens: When they're doing their job well, you probably don't think about them a lot. Hundley, for the most part, has been a good catcher in his MLB career and, for the most part, he tends to go unnoticed. He lacks the flair of his more offensive-oriented counterparts, and isn't the pitch-framing god Yasmani Grandal seems to be, so he doesn't get the attention. But he's still an above-average defensive catcher, and that should count for something.
Copper Mountain isn't an international destination for the jet set. It doesn't have all the fancy toys of Vail or the heritage of Aspen. But just because it doesn't have the same mainstream recognition of its peers, you can't assume it's any less of a wonderful ski experience. Like Hundley, Copper Mountain is solid and above average, just without the name brand.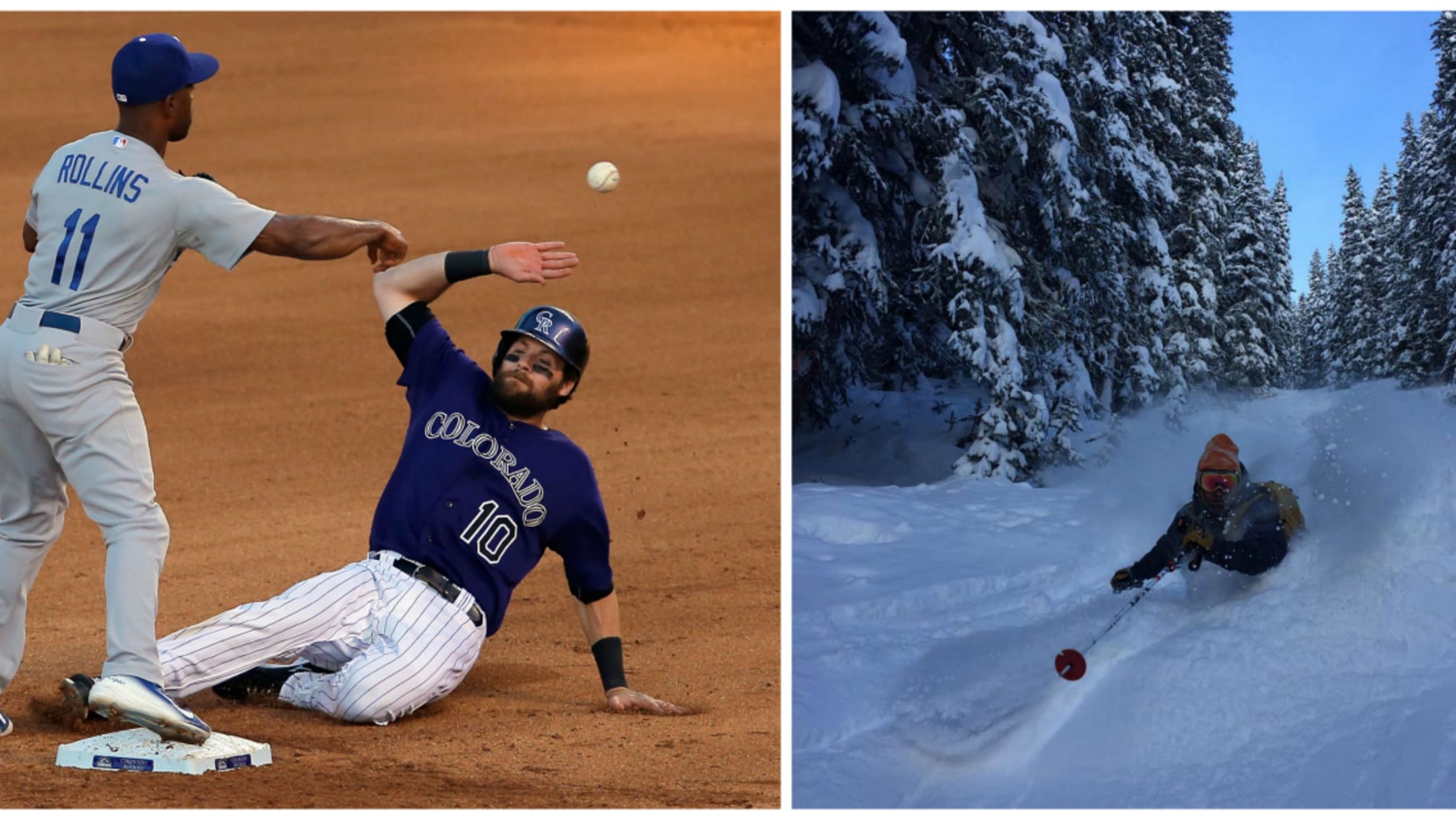 Silverton Mountain is absolutely not a vacation destination for the average skier. There is one chair lift. Avalanche training and equipment are required to ride said chair lift. Most of the season, you aren't even allowed to ski the mountain without a trained guide. All of the runs are ungroomed, and most require anywhere from five to 45 minutes of hiking.
Silverton is a rugged, old-school experience. It's not about frills so much as it is about communing with the outdoors and embracing the unbridled danger of our natural world. It's for the tough.
Check out Ben Paulsen's 'stache: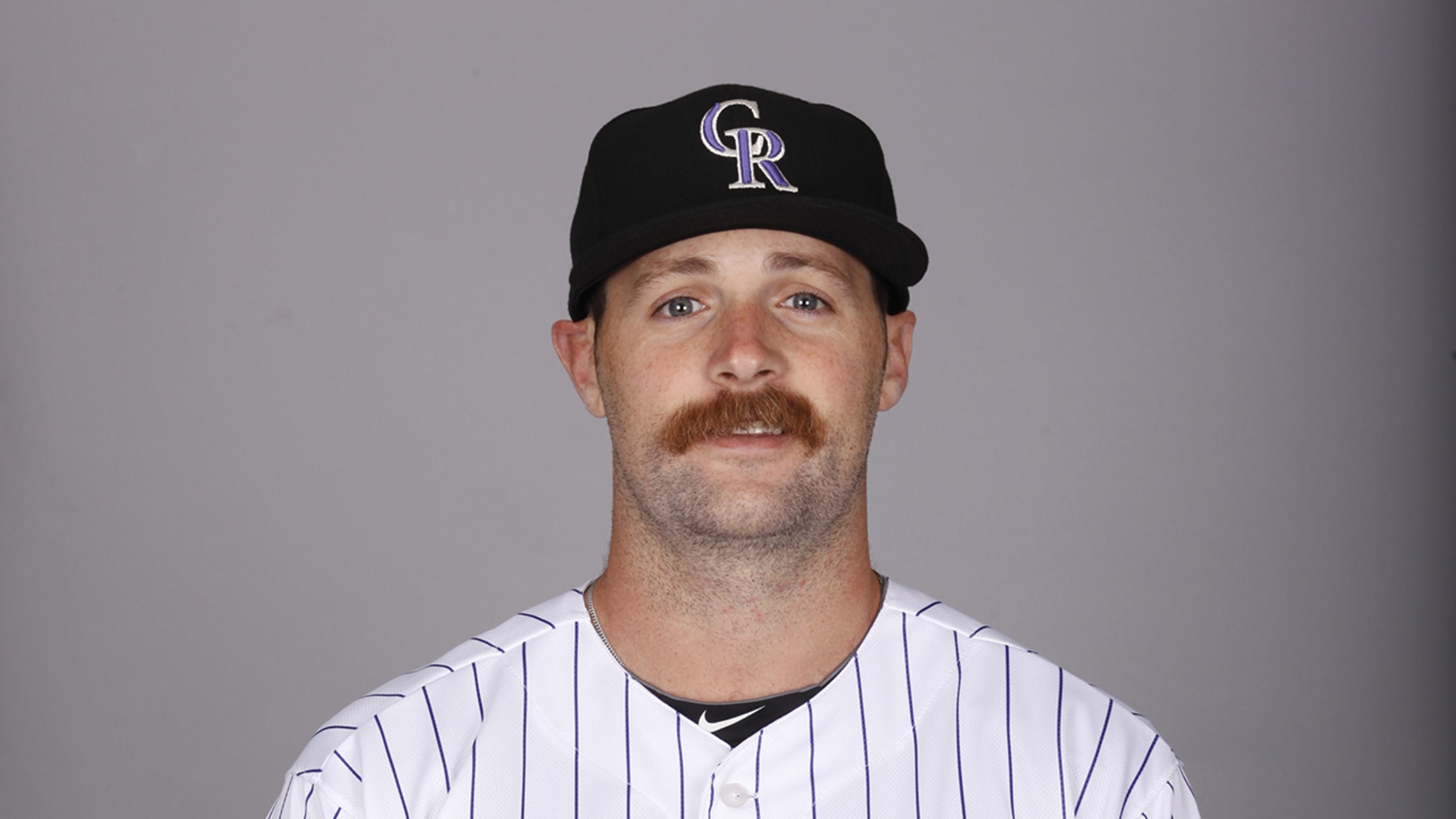 Need I say more?
Teams in this article:
Players in this article: