The A's fan who vowed to get a tattoo for Ramon Laureano's grand slam lived up to his word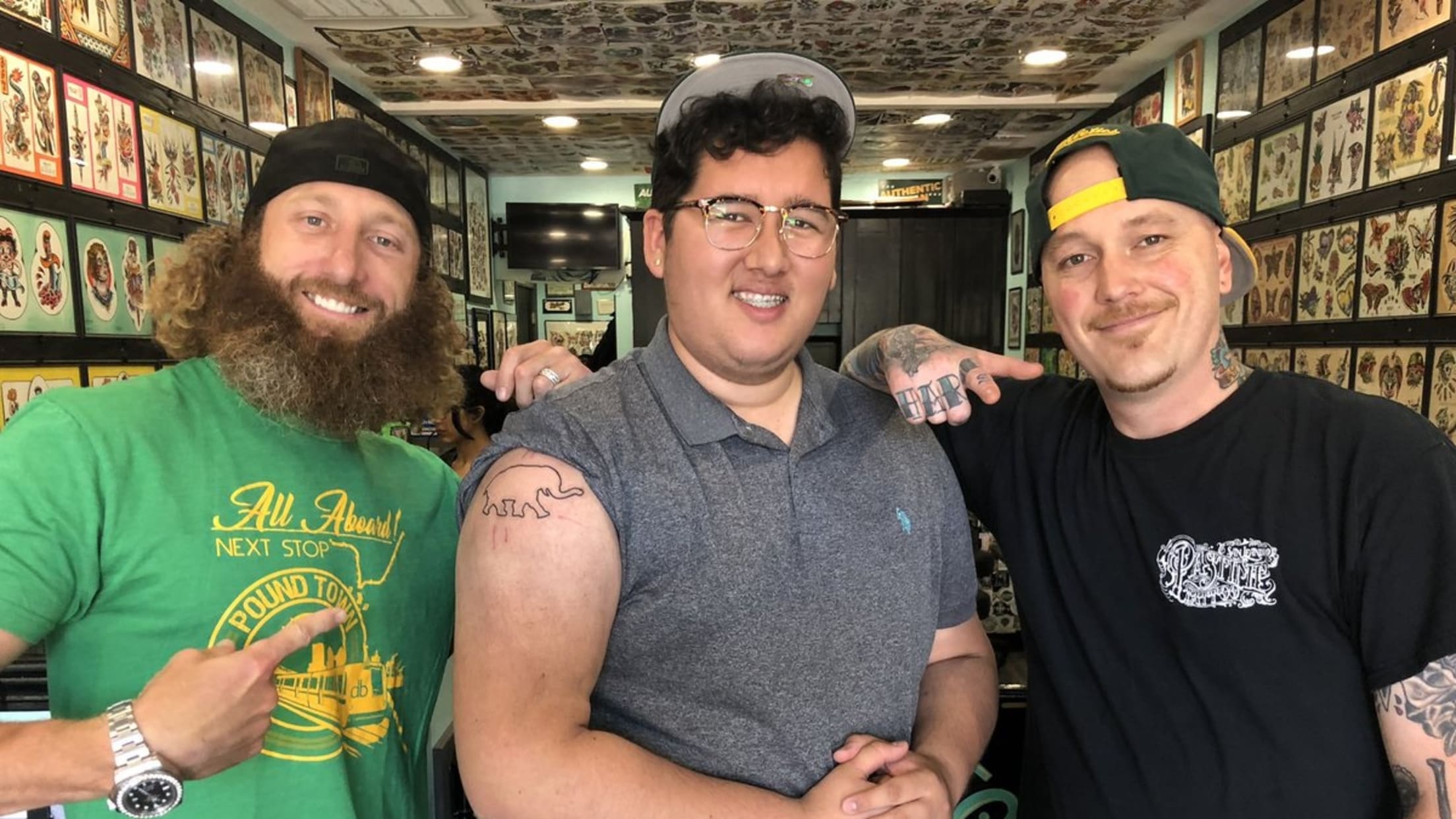 Look, there's nothing binding about anything you promise on Twitter. It's just a weird website, so if you, for example, vow to skinny dip in the reflecting pool that sits in front of the Washington Monument if Juan Soto hits for the cycle, you don't have to do it. It's really OK.
For lighter bets, however, if you're willing to put your money where your mouth is, then I'm all for it. Take the fan who made a promise on June 12 to get an A's-themed tattoo if Ramon Laureano hit a grand slam. The outfielder complied, and on Friday, so did the fan (under the watchful eye of A's broadcaster Dallas Braden):
I'm a man of my word, thanks @DALLASBRADEN209 and Ben from Pastime Tattoo, won't be forgetting this one any time soon
#RootedInOakland https://t.co/XPyh21DQkU pic.twitter.com/MhecvrcLaJ

— 🐘🎙🐘 (@mzg_99) June 21, 2019
I respect the hustle, and my admiration for the A's old elephant logo has never faded. This is an excellent choice.
If the fan gets another A's tattoo, I would like to personally request the bizarre robot elephant from Turn Ahead the Clock Night on the other arm. It would pair well! That's all I'm saying.
Teams in this article:
Players in this article:
Topics in this article: