A's prospect Skye Bolt was a child actor who once starred in a supermarket ad with Greg Maddux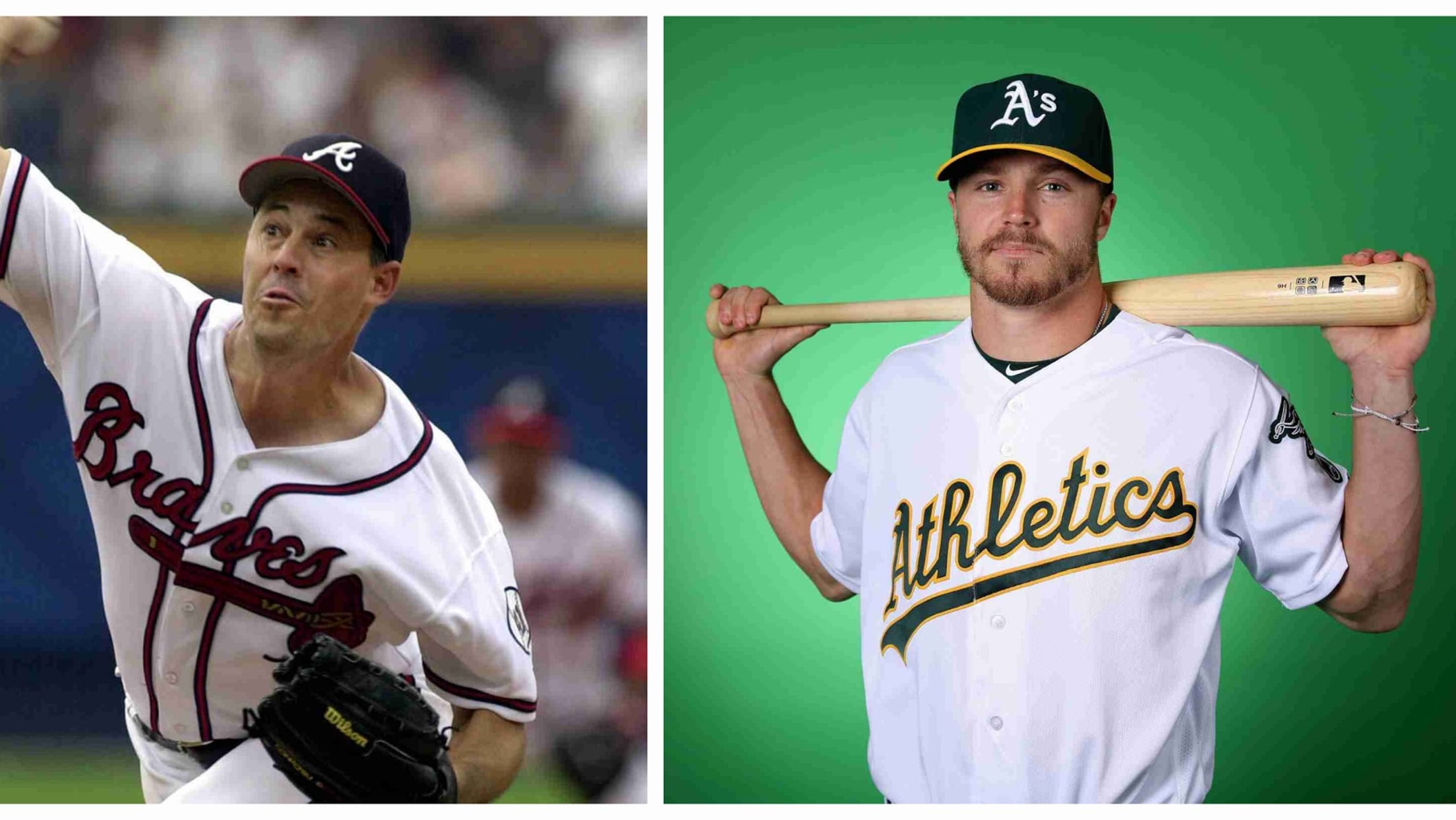 Prior to their Interleague series with the Pirates this weekend at PNC Park, the A's called up outfielder Skye Bolt from Triple-A Las Vegas. In addition to possessing one of the best names in baseball, Bolt is ranked as the A's No. 19 prospect per MLB Pipeline. But that's not what this is about.
You see, as a child, young Skye was a bit of a child model, appearing in some productions as an actor. He did that as a fresh-faced youngster impressed by the mere presence of eventual Hall of Fame right-hander Greg Maddux, as evidenced with this delightful still image dug up by MLB.com's David Adler:
This is a 7-year-old Skye Bolt getting tips from Greg Maddux in a 2001 Ingles supermarket commercial.

"At Ingles," Maddux says, "one quick stop is all you need to feed a whole roster of future big leaguers."

Bolt got called up by the A's today. pic.twitter.com/5KijIR8STZ

— David Adler (@_dadler) May 3, 2019
No shame there for Bolt, enraptured by whatever pitching lesson Maddux may have been giving him in the ad for a local supermarket chain in the North Carolina area. Anybody who watched Maddux pitch on a regular basis was similarly awed all the time.
"I guess I was a cute kid," Bolt joked with Adler in 2013 when reflecting on his acting carerer. "But I got to the age of about 10, and my buddies at school were giving me heck about it. And I decided I was gonna be an athlete, and I told my mom, 'I've got to stop doing this.'"
He did "stop doing this," and now he's on the verge of making his Major League debut with the A's, perhaps as soon as this weekend.
Adrian Garro joined MLB.com in 2016. Throughout his travels, both Bartolo Colon and Vin Scully have placed their hands on his shoulders. Not at the same time, though. That'd be amazing.
Teams in this article:
Players in this article: