Matt Chapman stole a foul ball from the grasps of a disappointed group of young Red Sox fans
So many possibilities open up the moment a baseball is fouled into the sky toward your direction. Maybe you'll catch it! You'll have such a great story to tell your friends and family, you'll have a free souvenir to remember this day forever and so much more.
It looked like one of the young Red Sox fans along the third-base line during Wednesday afternoon's 7-3 win over the A's would be able to realize this possibility.
However, the kids might not have taken the A's third baseman into consideration. His name is Matt Chapman, and he is a menace on defense, pop-ups included. He ranged over to the corner where the fans were sitting ...
... and basically snatched it right out of their hands.
Tough break for those guys to be sitting so close to a Platinum Glove award winner. The surprise and despair etched on their faces just say it all: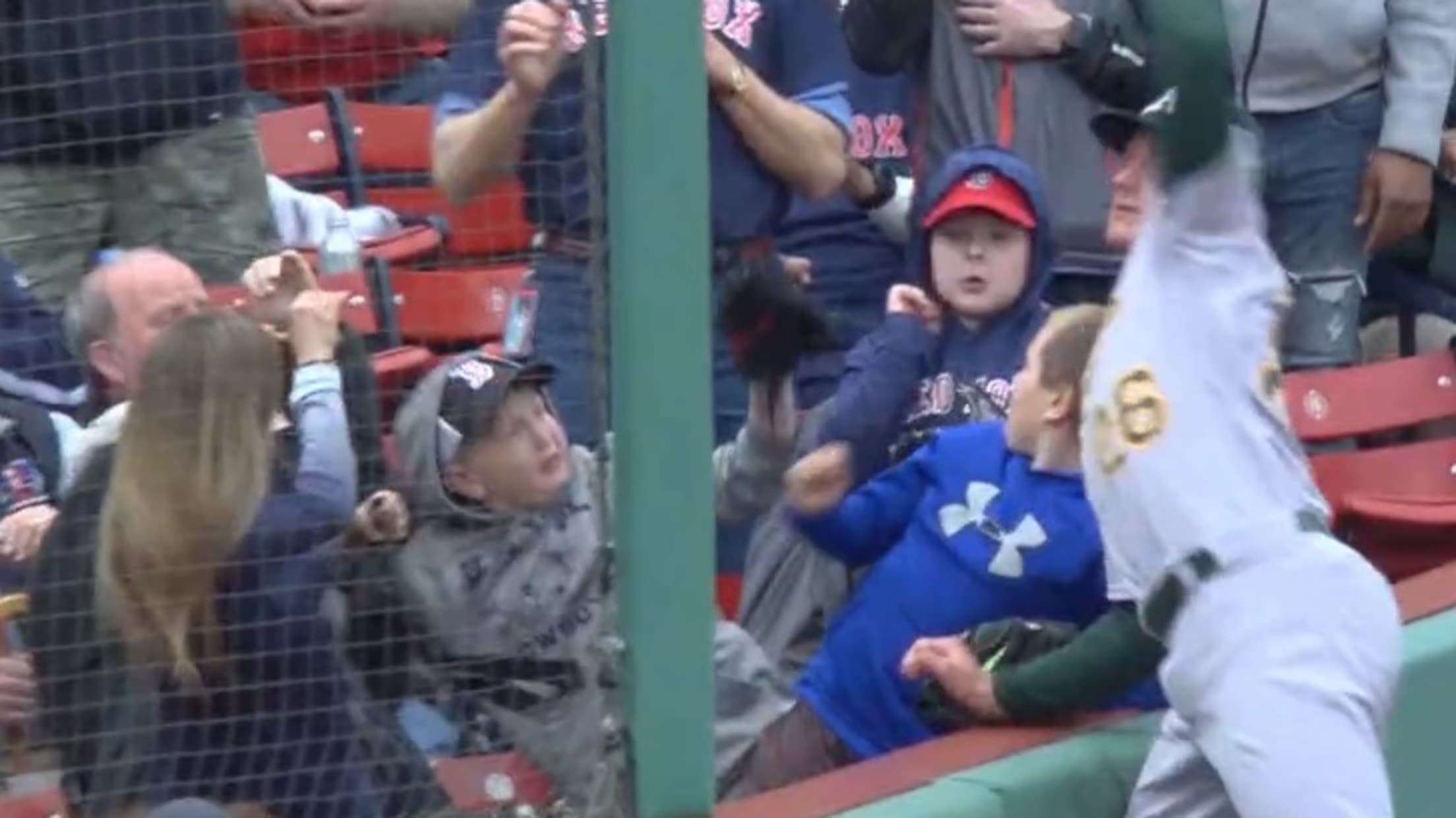 April's Renaissance photo of the month might have been Yasiel Puig squaring off with the Pirates, but May's will be probably be this one.
Teams in this article:
Players in this article:
Topics in this article: