A pitcher's dazzling show at a stadium speed pitch challenge earned him a deal with the A's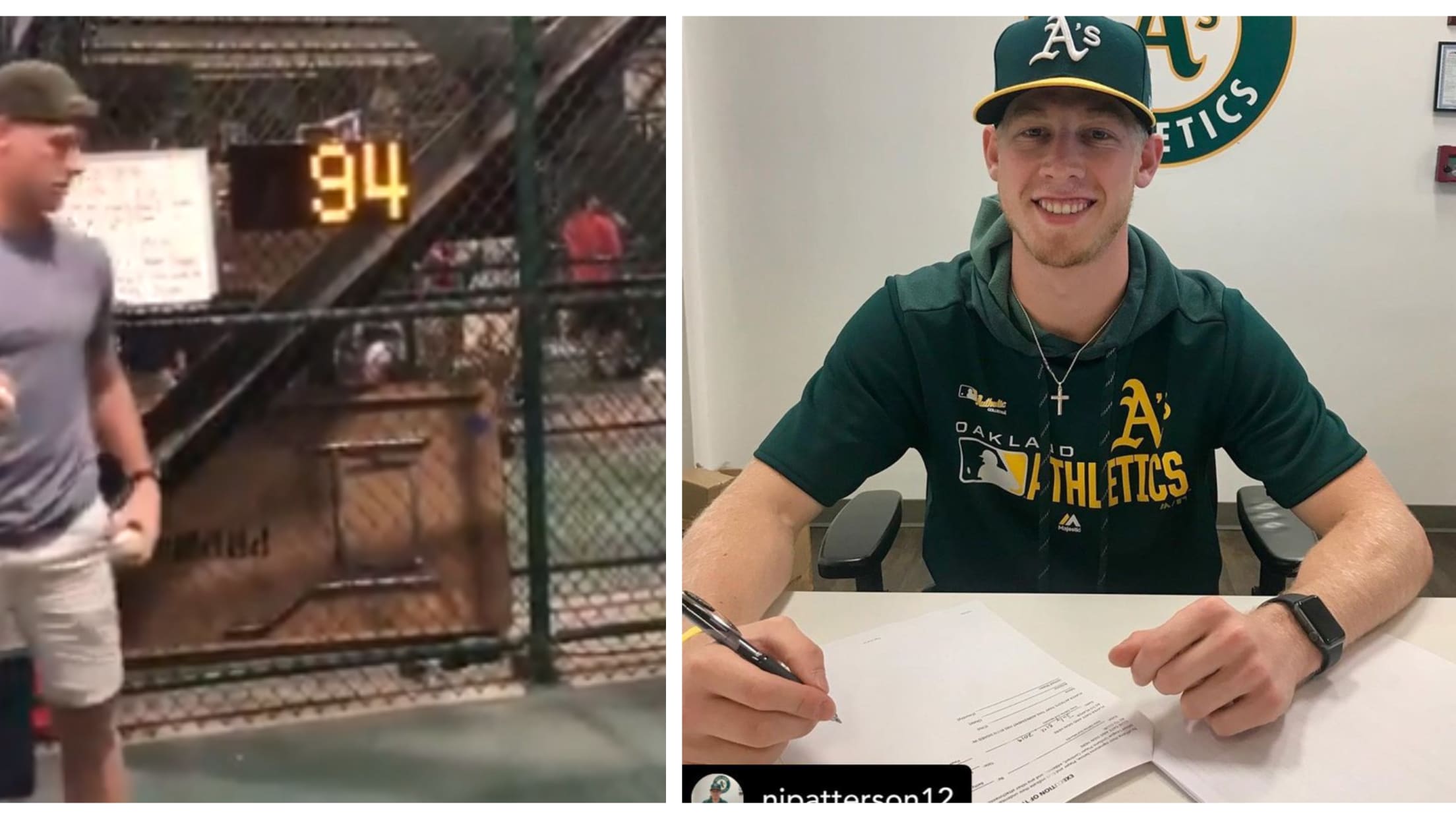 Never give up on your dreams. Yes, I know that's a cliche, a trope, something we've all heard forever. But it's true.
Two weeks ago, a pair of brothers tried their luck at the speed pitch challenge at Coors Field, as part of a night out at a Rockies game. One of them, Nathan Patterson, lit up the radar gun with some eye-popping fastballs:
Guys, we were just chillin at a @rockies baseball game, and my brother decided to step into a speed pitch challenge...he hit 96 mph 😳 @MLB Let's get him signed! pic.twitter.com/g0fKrvUxzt

— Christian Patterson (@cpatterson_7) July 15, 2019
This feat of arm strength came a few months after Patterson turned heads on social media with another showcase of his pitching repertoire ... while his left arm was in a cast.
This is all, uh, rather impressive. 94+ mph? On a fan speed pitch radar booth? That's what we all think we can do, only to feel the crushing disappointment when the gun flashes up a number we'd rather not tell our friends about.
But this story gets better than that.
Here's 23-year-old Nathan Patterson, he of the golden arm seen above, signing a contract with the A's. Yes, really.
Patterson provided a bit of insight into his story for this piece:
His journey began last August at a Nashville Sounds game (they were the A's Triple-A affiliate at the time). He hit 96 on the radar gun at a speed pitch, which surprised him because he hadn't thrown "for a few years before that."
Inspired by that outing, he began training a couple months later, but was then hit by a car and had surgery on his non-throwing wrist in December (hence the cast mentioned above).
He began talking with the A's in February 2019, kept training, throwing and joined a men's league to stay fresh. Then that trip to the Rockies game came about and, "a few days later the A's gave me a call."
As for Patterson's background, he played competitively up until senior year of high school, but says, "I didn't really have a good arm then."
Chalk this one up to hard work, then.
Congratulations, Nathan! And again, everybody reading this ... don't give up on your dreams, especially if you can pitch like that.
Teams in this article:
Topics in this article: