A Yankees outfielder went from 'out for the season' to saving the season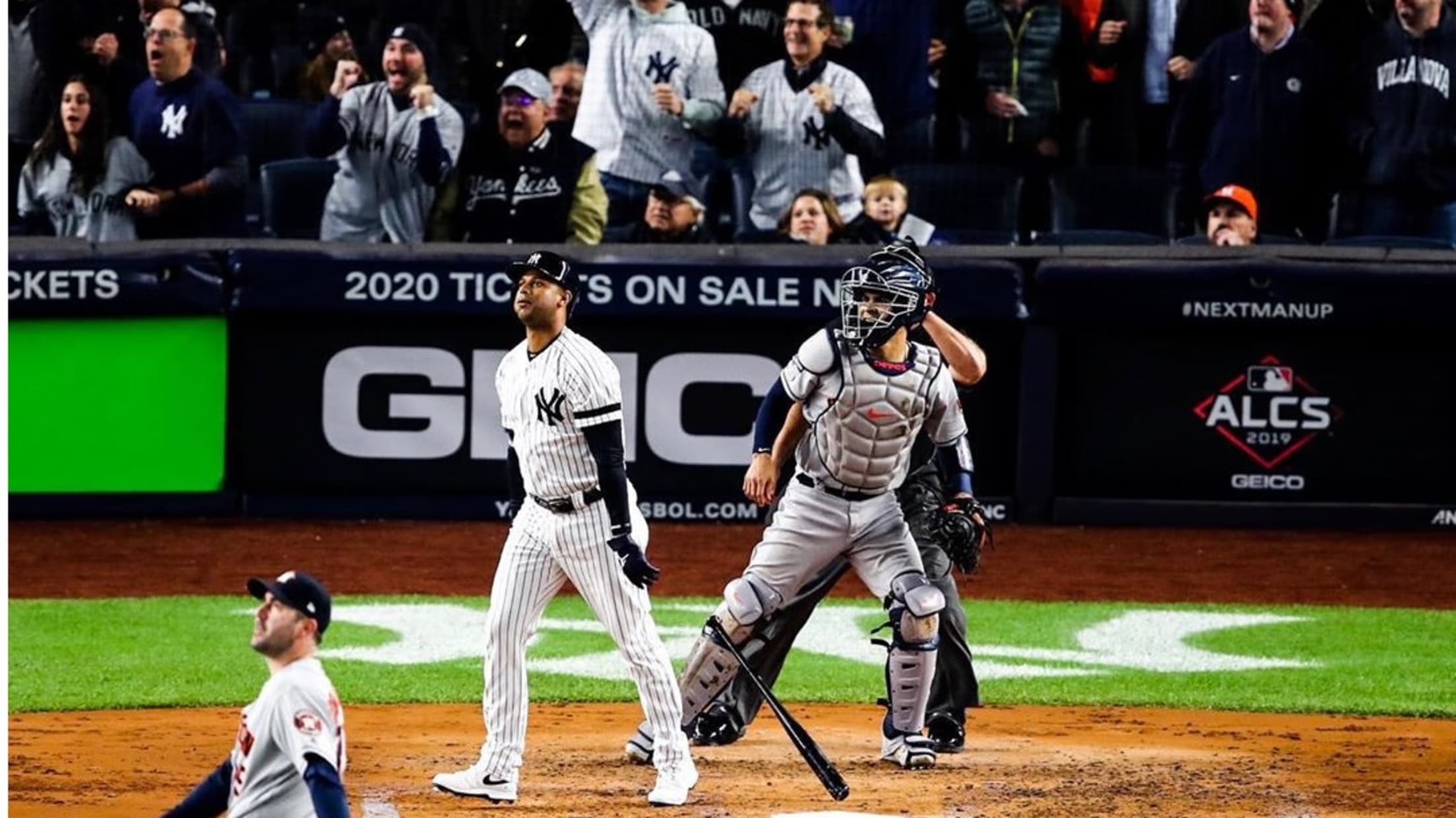 Aaron Hicks was expected to play a pivotal role for the Yankees' World Series dreams. And why not? He was an excellent defensive center fielder and also displayed some impressive switch-hit power, mashing 27 homers in 2018. The team extended him in February, hoping for more of the same.
Instead, Hicks did not play much of a role in the Yankees' 103-win season. Injuries limited him to 59 games and disaster struck in August. An elbow strain sent him to the IL again, and a September setback seemed like it would keep him on the shelf for the rest of the season. The Yankees assembled their Division Series roster without him.
While Hicks was injured, though, he held out hope. Sure, his season was probably over, but maybe something would change. Maybe he could recover and figure out a way to have his own Kirk Gibson moment, bouncing back from injury to deliver some epic postseason heroics.
That's the stuff that dreams are made of, but dreams are dreams for a reason, right?
Well, perhaps it was just the time off, but somehow, Hicks' elbow began to feel better in the lead-up to October. He played some light catch at a friend's house, felt no pain, took a workout video the next day, and sent it to the Yankees.
It caught the Yankees off guard since Hicks was supposed to be resting, but the team liked what it saw and sent Hicks to face live pitching at its Spring Training complex. All systems were go, and Hicks was officially added to the ALCS roster.
New York Yankees Announce 2019 ALCS Roster. Additionally, the Yankees have reinstated OF Aaron Hicks from the 60-day injured list and designated RHP David Hale for assignment. pic.twitter.com/mjXDdbFW1h

— Yankees PR Dept. (@YankeesPR) October 12, 2019
Remarkably, Hicks had gone from afterthought to an important depth addition. The Yankees' bats slumped after Game 1, and before long, he was back in the heart of the lineup. Skipper Aaron Boone suddenly had to count on Hicks to produce, or the Yankees would almost certainly be headed home for the winter.
With the Yankees facing elimination in Game 5 against the formidable Justin Verlander, Hicks stepped up to bat in the first inning with a chance to answer the Astros' first-inning run with a crooked number on the scoreboard.
He did just that:
It was Hicks' first homer in almost 3 months.
Just like that, the Yankees had a 4-1 lead, and Hicks got to punctuate it with a bat flip (or drop) of beauty.
This Aaron Hicks bat drop?

*chef's kiss* pic.twitter.com/n7XsOLQj2B

— Cut4 (@Cut4) October 18, 2019
The Yankees held on to the lead that Hicks gave them. James Paxton and the bullpen combined for eight shutout innings after the first, forcing a Game 6 in Houston on Saturday.
The whole situation seems pretty ridiculous to consider. Hicks was a non-factor just a little while ago, and there are so many other sluggers of note on the team -- Aaron Judge, Gary Sánchez, Gleyber Torres, Giancarlo Stanton ... the list goes on. Nonetheless, the Yankees were saved by Hicks, a guy who thought his own season was over back in September.
Just add another chapter to the wild journey of the 2019 Yankees.
You done it, A-A-Ron. #NextManUp pic.twitter.com/24mIw8OBH6

— New York Yankees (@Yankees) October 18, 2019
Teams in this article:
Players in this article:
Topics in this article: