They're doing Baby Shark singalongs at hockey games now, all thanks to the Nationals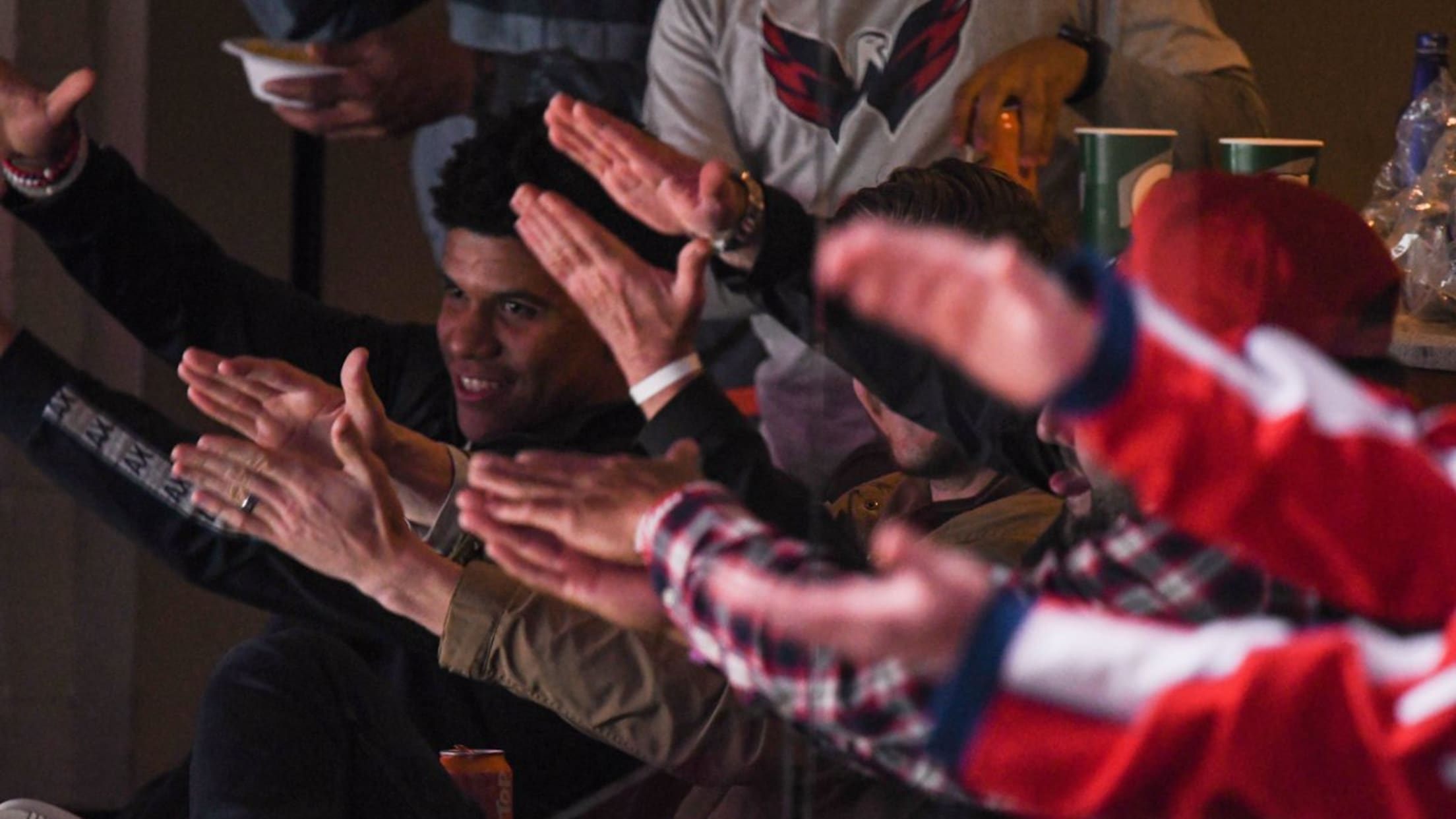 The Washington Nationals have managed to do something amazing this season. Yes, they secured a spot in the World Series for the first time in franchise history. That's great, don't get me wrong.
But the Nats have a secret weapon, a good luck charm that has (in)directly played a role in their amazing run and made an already-dominant cultural phenomenon hit a new level of fame: Baby Shark (do do do do do do), which has become as much a part of games at Nationals Park as the contests themselves.
Now that the song is firmly planted in your head, where it will reside for the next few days at least, enjoy this amazing photo of Nats phenom Juan Soto caught up in the midst of a Baby Shark chomp at Friday night's Rangers-Capitals hockey game in D.C.:
oh hi Juan! Nice baby shark chomp form. #ChildishBambino #ALLCAPS // #STAYINTHEFIGHT pic.twitter.com/boTWSLwLbo

— Washington Capitals (@Capitals) October 19, 2019
HE'S DOING THE CHOMP WITH THEM.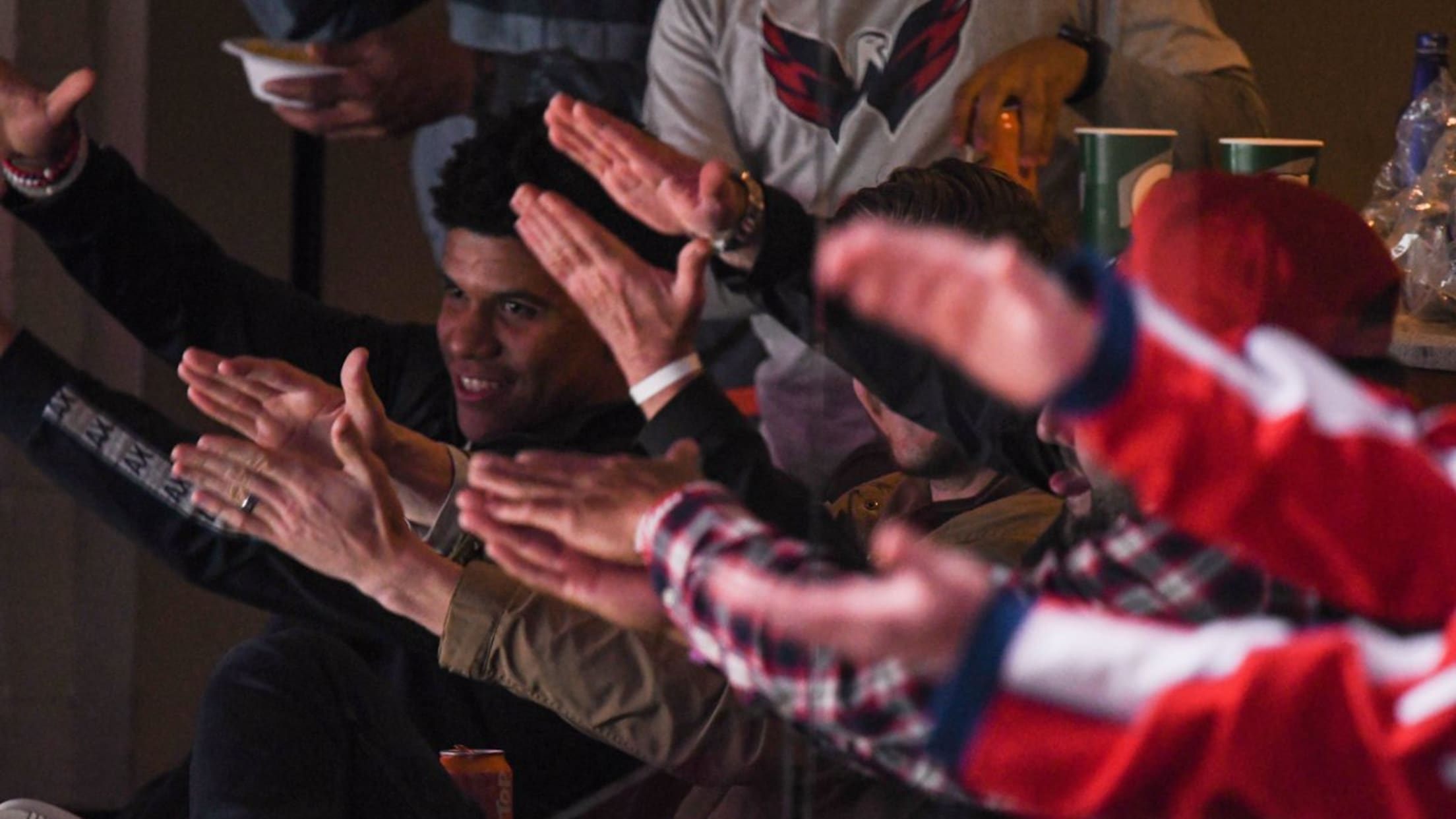 Twenty-year-old franchise cornerstone-in-the-making Soto is, basically, THE Baby Shark, as far as the Nats' use of this infectious earworm of a song is concerned, which explains the ear-to-ear smile he has on his face while everybody around him chomps with glee.
I'm smiling now, too, and yes, it's in my head.
This electric scene on Friday night is the truest sign that we've seen thus far of Nationals fever sweeping the region. Sure, for most of the summer Baby Shark has popped up at Nationals Park after being set into motion by outfielder Gerardo Parra, but once it hit the postseason stage, it was the stuff of dreams:
Anything more wild than a ballpark full of adults and children alike singing "Baby Shark?" pic.twitter.com/buK6yJQfKj

— Cut4 (@Cut4) October 16, 2019
And as the Nats' profile has risen, their October run surging well past "Oh, wow, they won the Wild Card Game!" to securing their first-ever World Series berth, so, too, has the profile of Baby Shark.
It was already a global phenomenon of an educational song for young children, but it's also become so much more. It's now a unifying rally cry for an entire region of sports fans -- and, now, two teams, not just one.
So when Soto, Max Scherzer and Adam Eaton turned up at the Capitals' game on Friday night, you knew some shenanigans were in store.
CAPITAL ONE ARENA DID THE BABY SHARK CHOMP!!!#ALLCAPS // #STAYINTHEFIGHT pic.twitter.com/uK2my37yYJ

— Washington Capitals (@Capitals) October 18, 2019
You simply cannot stop Baby Shark. Resistance is futile, so just sigh, close your eyes, hold out your arms and chomp like you haven't chomped before.
And is it any surprise that Scherzer, a man who loses his mind on the baseball diamond as part of his daily routine, swapped in a baseball for the ceremonial puck drop?
All of this -- Scherzer bringing a baseball to a hockey game, the Baby Shark chomp with the Nats' very own Baby Shark, everything -- is perfect.
You absolutely love to see it. https://t.co/GlIV8fqG6i

— Washington Nationals (@Nationals) October 18, 2019
If you find yourself in the D.C. area in the next few days, be warned: Baby Shark chomps may break out at any time, for any reason, anywhere you go. That's just what's going on right now.
So be aware, and please, by all means, go ahead and chomp, chomp, chomp away.
Went 1-0 today.#ALLCAPS // #STAYINTHEFIGHT pic.twitter.com/MSH4QDVr7J

— Washington Nationals (@Nationals) October 19, 2019
Teams in this article:
Players in this article:
Topics in this article: