Aaron Judge now has very own Judge's Chambers section at Yankee Stadium
Aaron Judge has stormed the baseball world this year. The large adult son/rookie has been an absolute revelation. He's blasted a Major League-leading 15 home runs entering Monday's game against the Royals and has put to rest any questions about his penchant for striking out in the Minors. He's even shown off his 6-foot-7 frame in the outfield with a series of amazing catches.
It inspired some truly invested fans to show up in judges' robes and white wigs. Now, the Yankees have made it official. With faux wood paneling to resemble a courtroom's jury box, the team has officially marked three rows in section 104 as the "Judge's Chambers."
Introducing … The Judge's Chambers. #AllRise https://t.co/dq612a9HYf (Via MLB Fans) pic.twitter.com/u51112US7k

— New York Yankees (@Yankees) May 22, 2017
Here's a photo of the Judge and his chamber during Monday's game:
There's one catch, though: You can't buy tickets to sit there. Instead, the team will be choosing specific fans and their families to sit in the seats. At first, it will likely be fans in Aaron Judge gear along with their families, with community organizations, charities and Little League teams the next groups getting the chance to sit in on the court's proceedings.
MLB.com's Bryan Hoch talked to Judge about the new seating area after the Yanks' 4-2 win:
"It's pretty cool," Judge said. "When you come to a game, it's supposed to be fun for the players and the fans. I feel like it might be something that's fun for the fans out there."
As to whether he was asked about it beforehand:
"They just brought it up to me and said 'Hey, this is what we're going to do.' They're going to put out a section and call it Judge's Chambers and give them little judge outfits and we'll see what happens. I think it turned out great."
Judge was also pretty surprised to already have a permanent spot in the stadium:
"It's pretty unreal. I never would have thought so soon. But the fans like it, so I'm glad they're having fun."
Brett Gardner also appreciated the new attraction:
"I think it's great. Obviously, the fans get excited about seeing him play on both sides of the ball. I might go up there early when I get to the field tomorrow before BP and check it out. I think it's a good addition."
While fans in the Judge's Chambers will get a good view of the rookie in right field, if you want to snag one of Judge's rulings (what we should be calling his home runs), your best bet is in left field -- even if the the slugger has managed to hit dingers to every part of the yard.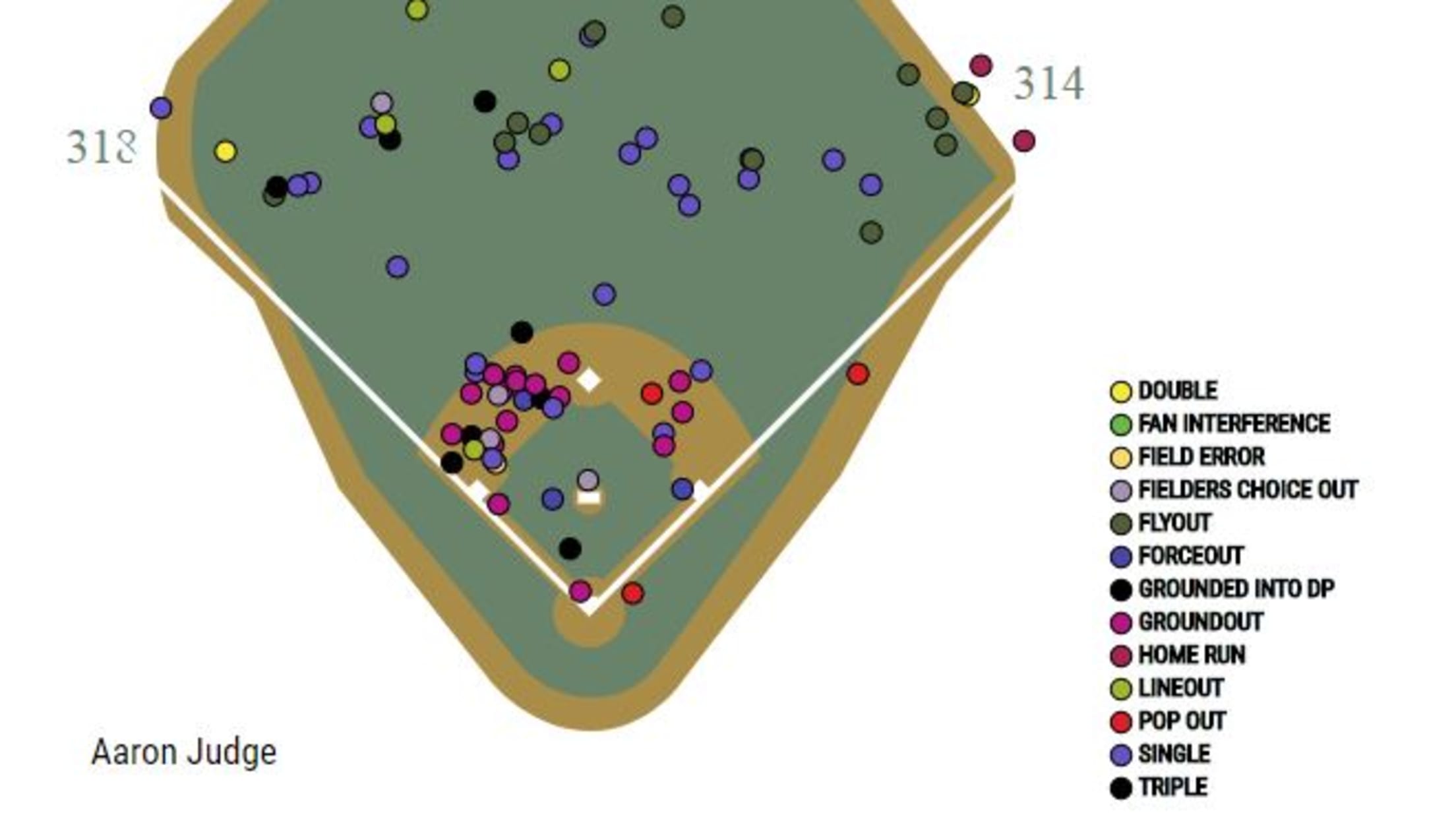 Teams in this article:
Players in this article: