Adam Jones ate a mountain of sugar before the game and then robbed a home run like it was no big deal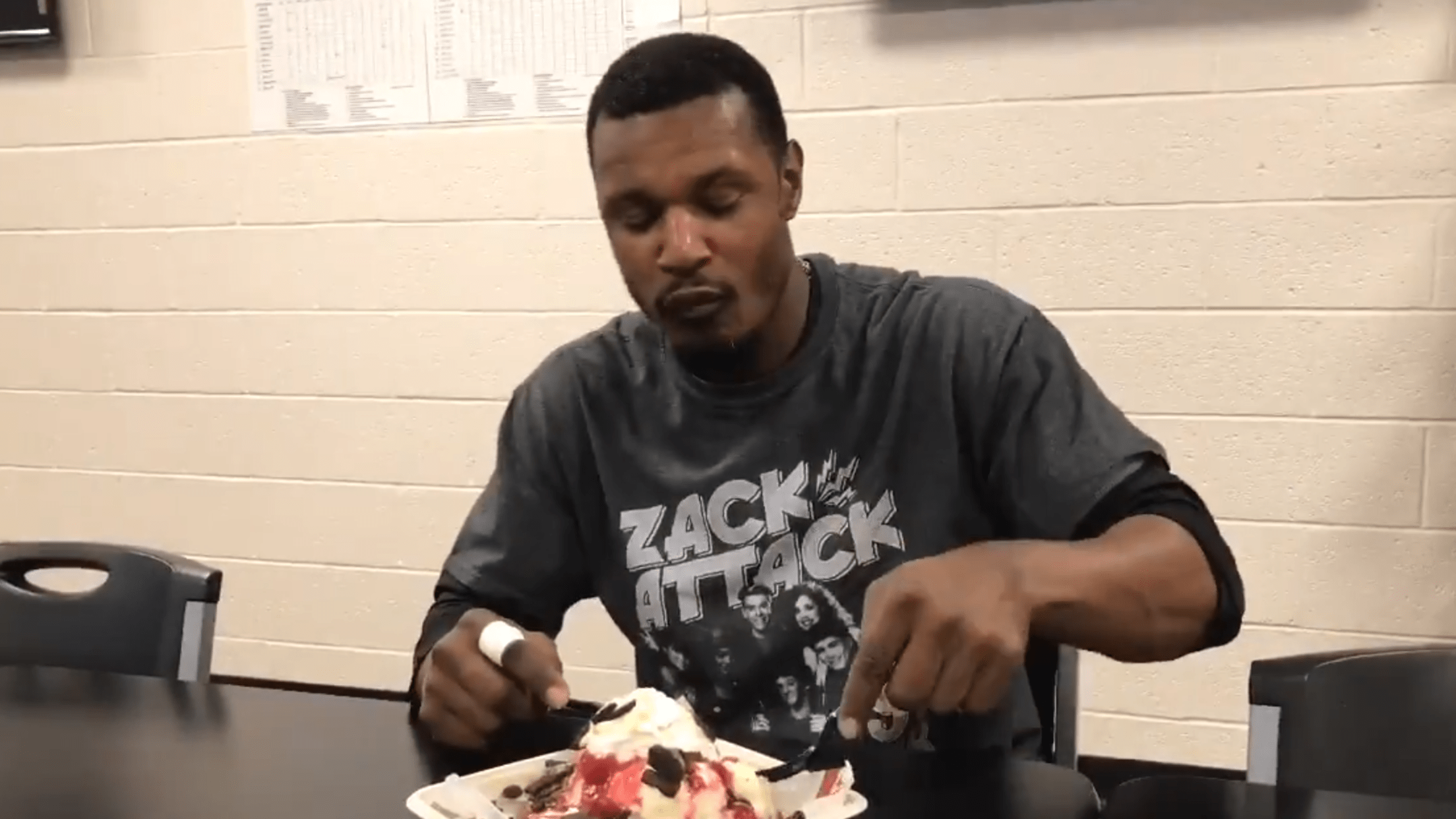 The lesson of the story you're about to read is simple: Eat a gigantic, ridiculous dessert dish and you can do anything.
OK, that's definitely not true, but it's what happened to D-backs outfielder Adam Jones on Thursday. Before Arizona's 3-2 win over the Braves, Jones feasted -- or at least attempted to feast -- on the Mother of All Donuts, a completely unbelievable dessert mountain that the team is offering up for Mother's Day.
It was all documented on video, and looks like quite a formidable "snack":
This video is long but it's me in heaven while eating some absolute sugar @DBacks 🤤🤤🤤🤤🤤 pic.twitter.com/VGxQEfWWtR

— 10 (@SimplyAJ10) May 9, 2019
He may not have made a huge dent in that pile of sugar, but he did his best. And it clearly worked, as fueled by that blast of sweetness he coolly ranged back to the wall in right field and denied Ronald Acuña Jr. of a home run like it was a totally routine play:
See? Eat a tub of sugar and go rob dingers. It's that easy.*
*It's not that easy. You won't do this, but Adam Jones did. He's great.
Adrian Garro joined MLB.com in 2016. Throughout his travels, both Bartolo Colon and Vin Scully have placed their hands on his shoulders. Not at the same time, though. That'd be amazing.
Teams in this article:
Players in this article:
Topics in this article: