Now officially in pinstripes, Adam Ottavino concedes that actually, yeah, Babe Ruth was pretty good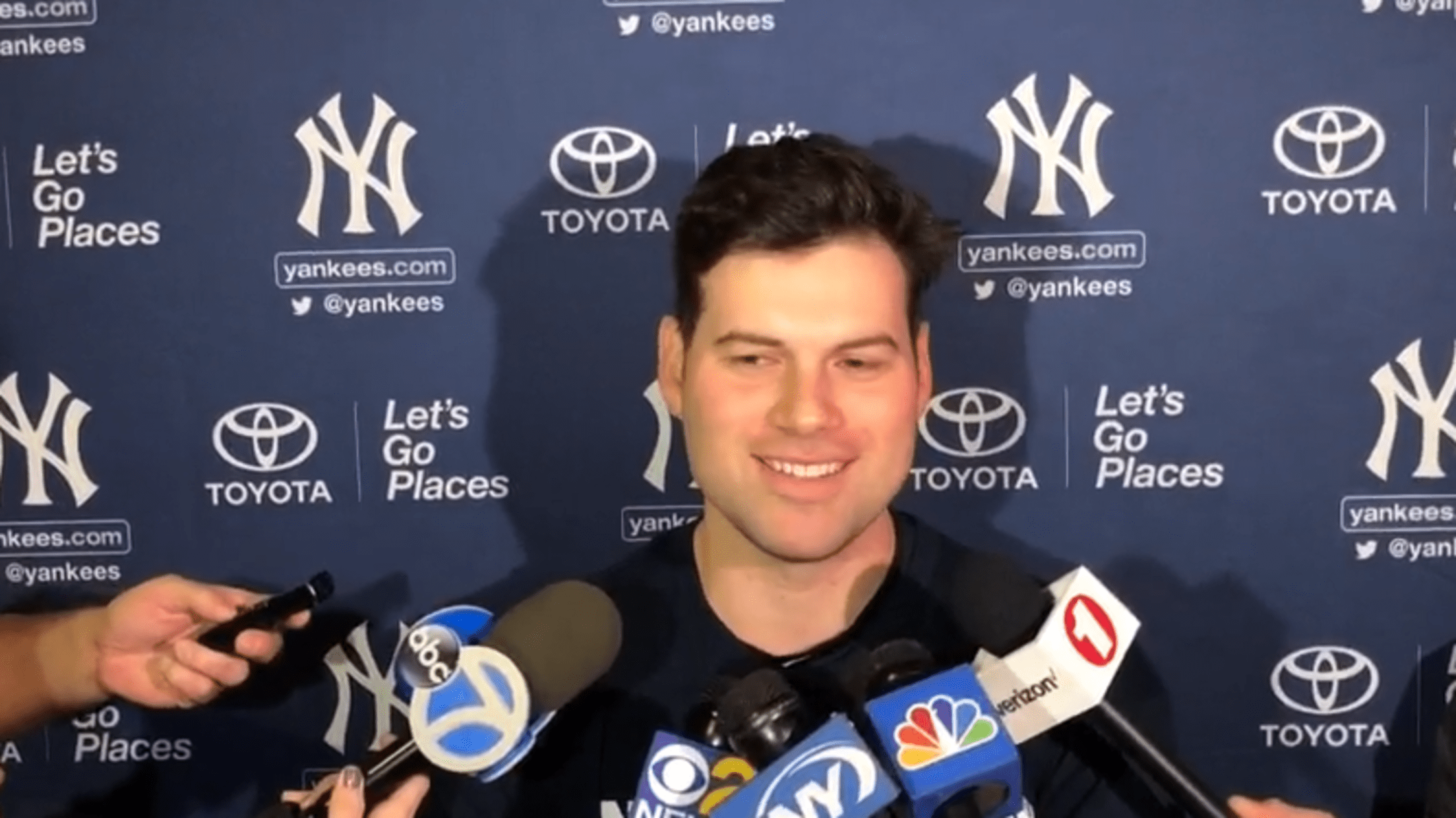 Earlier this offseason, Adam Ottavino indirectly sparked a larger conversation about the evolution of baseball over time when he claimed that he would "strike out Babe Ruth every time" if he could time-travel back to when the Great Bambino was dominating baseball. Many people were up in arms over the idea that any pitcher -- even one as excellent as Ottavino -- could ever dream of striking out the most iconic and singular player in the game's history.
Fast forward a couple months, and Ottavino finds himself in Spring Training with the very team with which Ruth's legend was built -- the New York Yankees. Having reported to Spring Training in Tampa earlier in the week, Ottavino met with the media on Thursday and was asked once again about his bold proclamation:
Would he really send Ruth back to the dugout shaking his head every time? "Probably not," Ottavino conceded. "I was just talking more about the evolution of pitching in the game ... [Ruth] is probably a name I shouldn't have used."
On second thought for Ottavino, perhaps it wouldn't have been quite that easy to strike out a guy whose nicknames included words like "Sultan" and "Colossus." In the new Yankees right-hander's defense, Ruth did strike out a lot -- he led the AL in Ks five different times. But Ottavino appears to be willing to accept that the guy who was consistently hitting more home runs than entire teams was probably decent enough to make contact against him -- at least a few times. This admission does take quite a lot of humility, and for that, Mr. Ottavino, we salute you.
Teams in this article:
Players in this article: