Adrian Beltre finally got to meet his namesake giraffe at the Fort Worth Zoo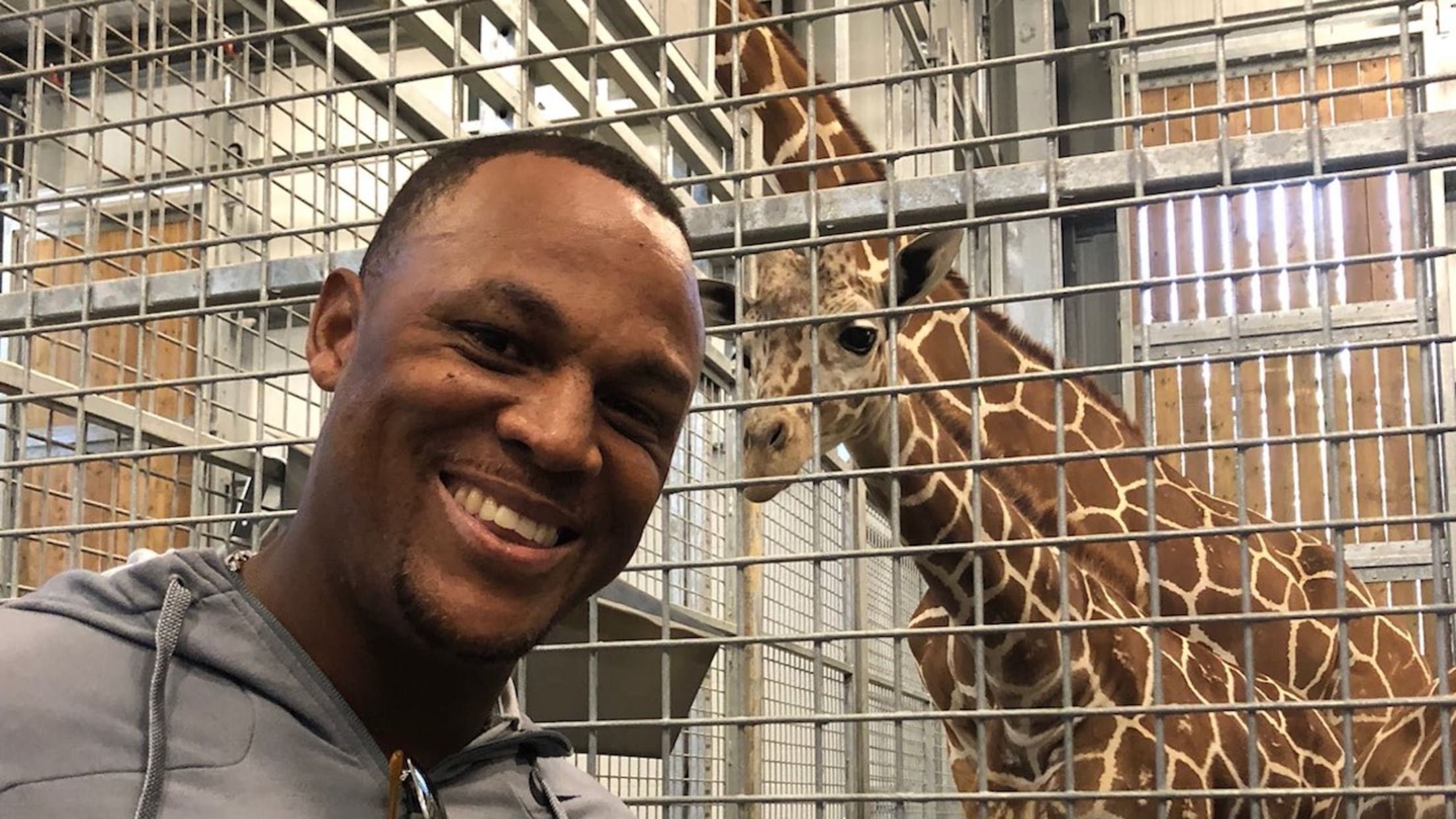 Last July, the Fort Worth Zoo honored Adrián Beltré's entrance into the 3,000-hit club with its very highest honor: They named a baby giraffe after him. One of baseball's very best personalities combined with one of the most adorable members of the animal kingdom, and the little guy even had an early aptitude for taking a knee:
Congrats Adrian Beltre on 3,000! In honor of this major milestone, we're pleased to announce the name of our male giraffe calf - Beltre! pic.twitter.com/mG33jMqq5L

— Fort Worth Zoo (@FortWorthZoo) July 30, 2017
A match made in heaven -- but there was just one problem: The real Beltre hadn't gotten a chance to actually meet his namesake. Until Friday, that is, when he paid the zoo a visit prior to the Rangers' game against the Astros:
Look who finally got to meet his namesake @FortWorthZoo. #beltrethegiraffe pic.twitter.com/qDqWfQ3aSk

— Emily Jones (@EmilyJonesMcCoy) March 30, 2018
Sure, not a whole lot of physical resemblance, but you can just tell they're kindred spirits.
Teams in this article:
Players in this article: