A smelly, unwashed shirt might be the key to the Astros winning the World Series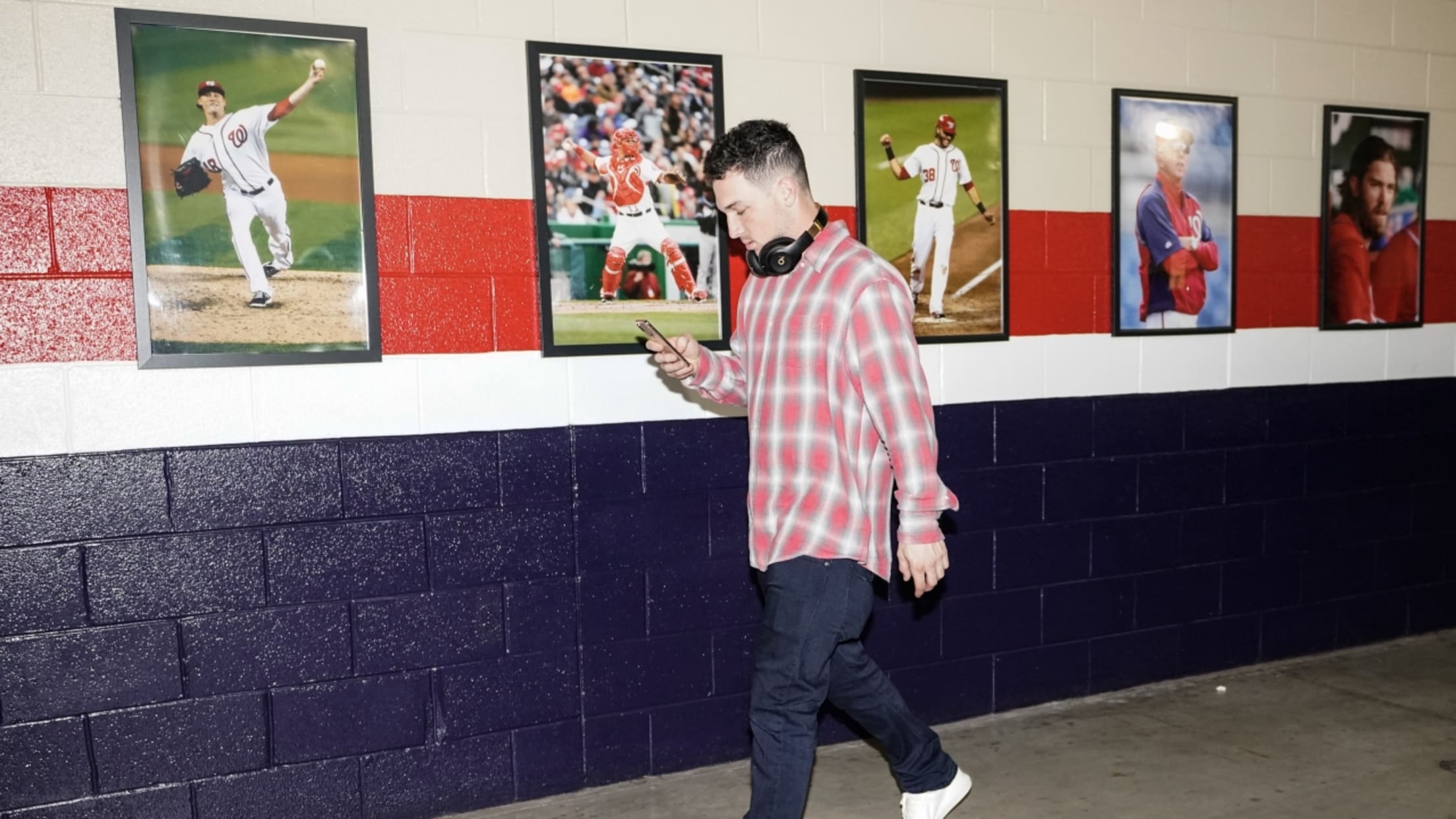 Nothing can stand in the way of a baseball player and his superstition -- not even the proven benefits of clean laundry.
On Sunday, the Astros beat the Nationals, 7-1, in Game 5 of the World Series, capping off a convincing and, for Nats fans, devastating weekend that saw Houston turn the series around and head back to Houston one win away from a World Series championship. They did it with dominant pitching and an explosive offense, sure, but that wasn't the main source powering Houston's dramatic weekend: That would be third baseman Alex Bregman's stinky pink plaid shirt.
He wore it heading to Nationals Park for Game 3 on Friday ... and the Astros won.
He wore it heading to Nationals Park for Game 4 on Saturday ... and the Astros won.
He wore it heading to Nationals Park for Game 5 on Sunday, and ... well, you know. The Astros won.
I mean. You can't argue with results like this. I don't care if you're into "statistics" and "data" and things like correlation and causation, because baseball superstitions are always extremely amusing to think about. And in Bregman's case, a professional athlete wearing the same shirt three days in a row seems ... adventurous, to say the least.
He has to sit on the bus next to teammates on the drive from the hotel to the ballpark, after all. That thing might smell pretty rank.
But you know what? I'm sure Bregman's Astros teammates are totally fine with it. After all, they're undefeated during the reign of Bregman's favorite shirt, so who are they to tell him to put on something else?
.@ABREG_1's worn the same 'fit before Games 3-5 and he's wearing it again before Game 6.

If it ain't broke, don't fix it.pic.twitter.com/LdRyXiA7uF

— Cut4 (@Cut4) October 28, 2019
Now that the secret's out on Bregman's shirt, we'll have to wait and see if it delivers in the clutch once again or crumbles under the pressure of everybody knowing all about it ...
Teams in this article:
Players in this article:
Topics in this article: