Alex Rodriguez explained how he proposed to Jennifer Lopez on 'The Tonight Show'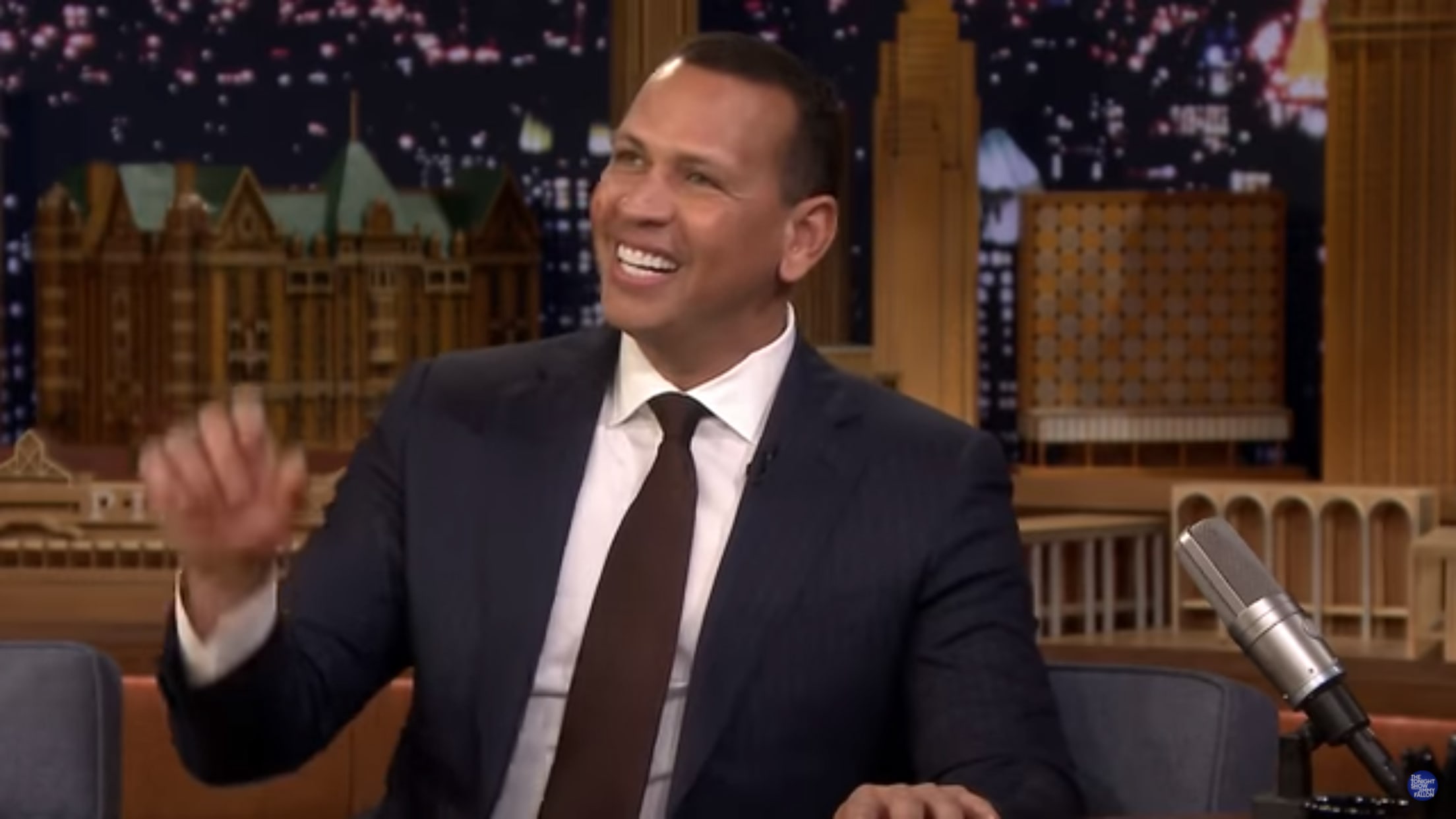 Alex Rodriguez is a modern renaissance man: He's a three-time MVP Award winner, the CEO of A-Rod Corp and he's in the broadcast booth for ESPN's Sunday Night Baseball. But most important, he's Jennifer Lopez's fiancee.
A-Rod went on "The Tonight Show with Jimmy Fallon" on Tuesday night to explain how he proposed -- a story that included him practicing three days in a row so he could time the question just perfectly with the sunset. With preparation like that, it's no wonder that he cracked over 600 big league home runs.
The best part of the interview came when A-Rod explained why he wore his Yankees World Series ring. The short answer: because it was a big life moment. It almost gave away the proposal, too, though.
"I kind of gave it away," Rodriguez said, "because when I put on the ring she goes, 'Where are we going with this ring?'" Yeah, not your standard casual walk on the beach garb. Check out the full interview below.
We're not the only ones excited for their upcoming nuptials. Barack Obama is too. Rodriguez also talked about the congratulations letter he received from the former president:
Michael Clair writes about baseball for Cut4. He believes stirrup socks are an integral part of every formal outfit and Adam Dunn's pitching performance was baseball's greatest moment.
Teams in this article:
Topics in this article: