The Phanatic stopped by the Sunday Night Baseball booth and A-Rod was not ready for it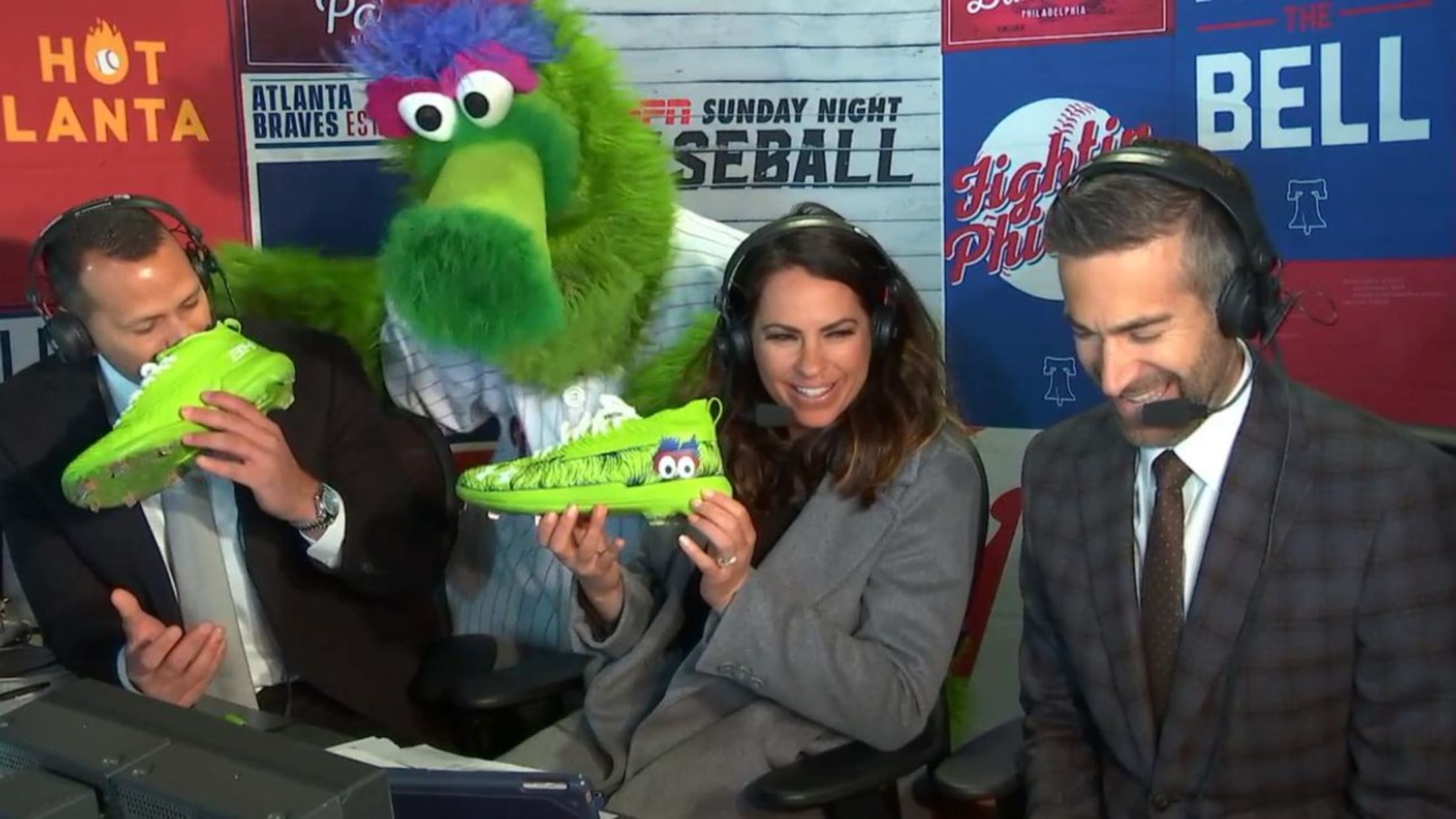 As a mascot, the Phillie Phanatic is obviously an expert when it comes to entertaining fans with his antics and mesmerizing belly wiggling. But what sets him apart from many other mascots is his unique ability to make broadcasters and opposing players uncomfortable.
He was up to his old tricks once again as the Phillies took on the Braves on Sunday Night Baseball. During the third inning he paid a visit to the broadcast booth and ... let's just say that Alex Rodriguez would probably have chosen other company.
The Phanatic had @AROD shook. 😂 pic.twitter.com/0aMFuvDPep

— Cut4 (@Cut4) April 1, 2019
The Phanatic was up in A-Rod's business for the entire segment, whether he was blowing his nose on A-Rod's tie or just getting a little too into his personal space. It definitely took him out of his comfort zone.
Don't think the Phanatic will be getting a job at the Corp. 😂 pic.twitter.com/c138QVldqF

— MLB GIFS (@MLBGIFs) April 1, 2019
It's OK, A-Rod. The Phanatic has been making broadcasters and opposing teams uncomfortable for over 40 years. It's his job, after all, and he's very good at it.
Eric Chesterton is a writer for MLB.com. He is an appreciator of the stolen base, the bunt against the shift and nearly every unconventional uniform design. He eagerly awaits Jamie Moyer's inevitable comeback.
Teams in this article:
Topics in this article: