Can you guess what Ronald Acuña Jr. and Willson Contreras were doing on their phones in the All-Star Game dugout?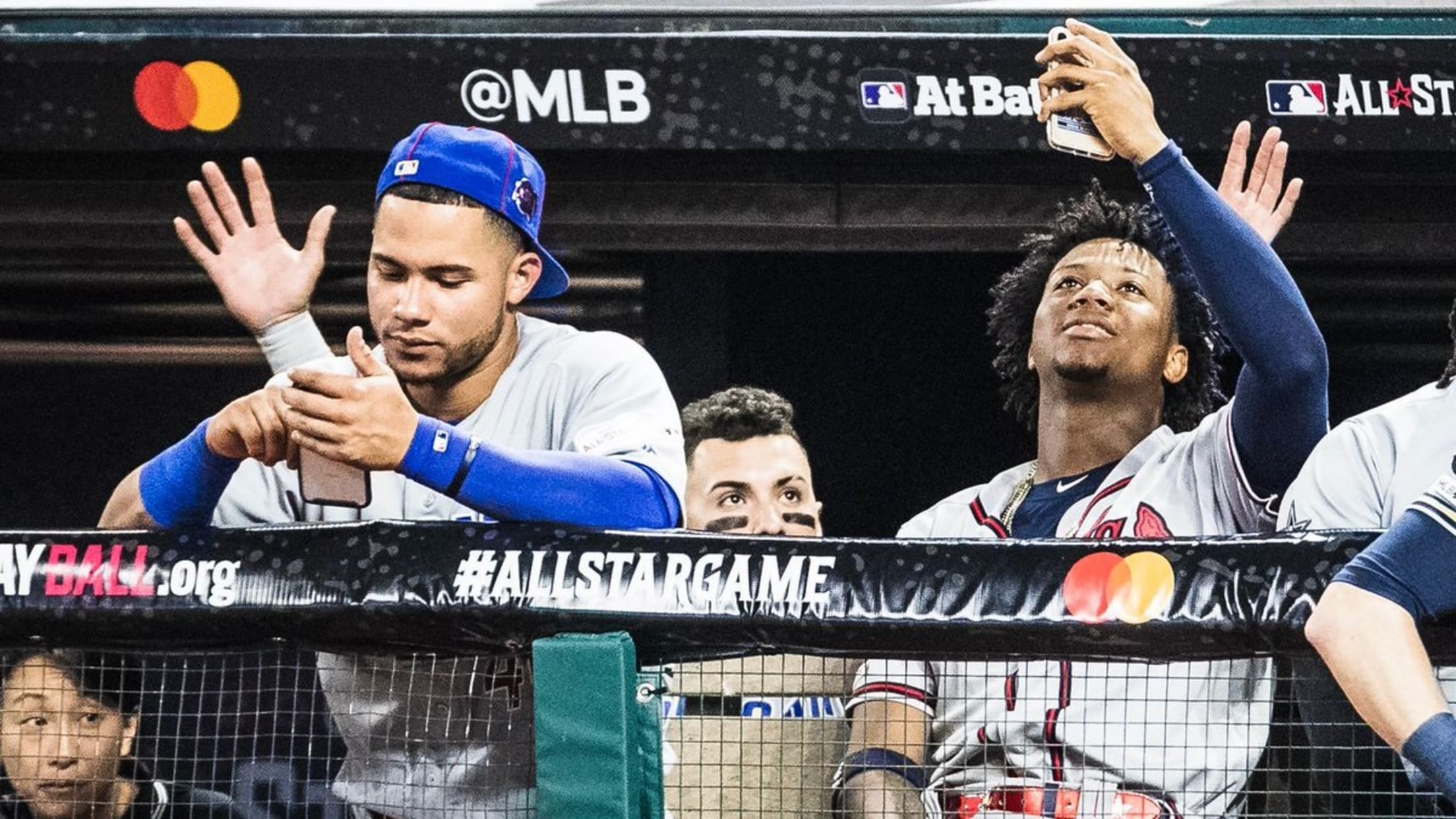 Any event you're attending is going to have some downtime. It doesn't matter how exciting or engaging it is -- there's generally always a little break in the action. Inevitably, your cell phone comes out and you start wasting time because that's just what life is these days. We're all guilty of it.
For baseball players, the aforementioned downtime happens a fair amount during the games, but usually, they can't play on their phones. For the All-Star Game, though? Anything goes.
So once National League starters Ronald Acuña Jr. and Willson Contreras departed, it was time to mess around.
Millenials & their phones, smh. #AllStarGame pic.twitter.com/29Ya4GsG2o

— Cut4 (@Cut4) July 10, 2019
We can only guess what they were doing on their phones, but what's a little fun in life without some rampant speculation? Here are our best guesses:
Texting mom to ask if she was watching
Trying out that new Harry Potter mobile game
Self-googling
Perusing @mlbcut4's Instagram story
Texting Vlad Guerrero Jr. about the secret to his Home Run Derby mastery
Binging Stranger Things
My vote's on the last one. They look pretty focused.
And why not? You have to keep up with the Scoops Troop. They're great.
Andrew Mearns is a writer for Cut4 whose baseball obsession was born from the shattered dreams of Mike Mussina's perfect game attempt in 2001. He has a startling memory of World Series highlights that barely functions as a party trick.
Teams in this article:
Players in this article:
Topics in this article: