Uncle Skeleton, Eight-Headed Dragon and the other amazing Mandarin baseball nicknames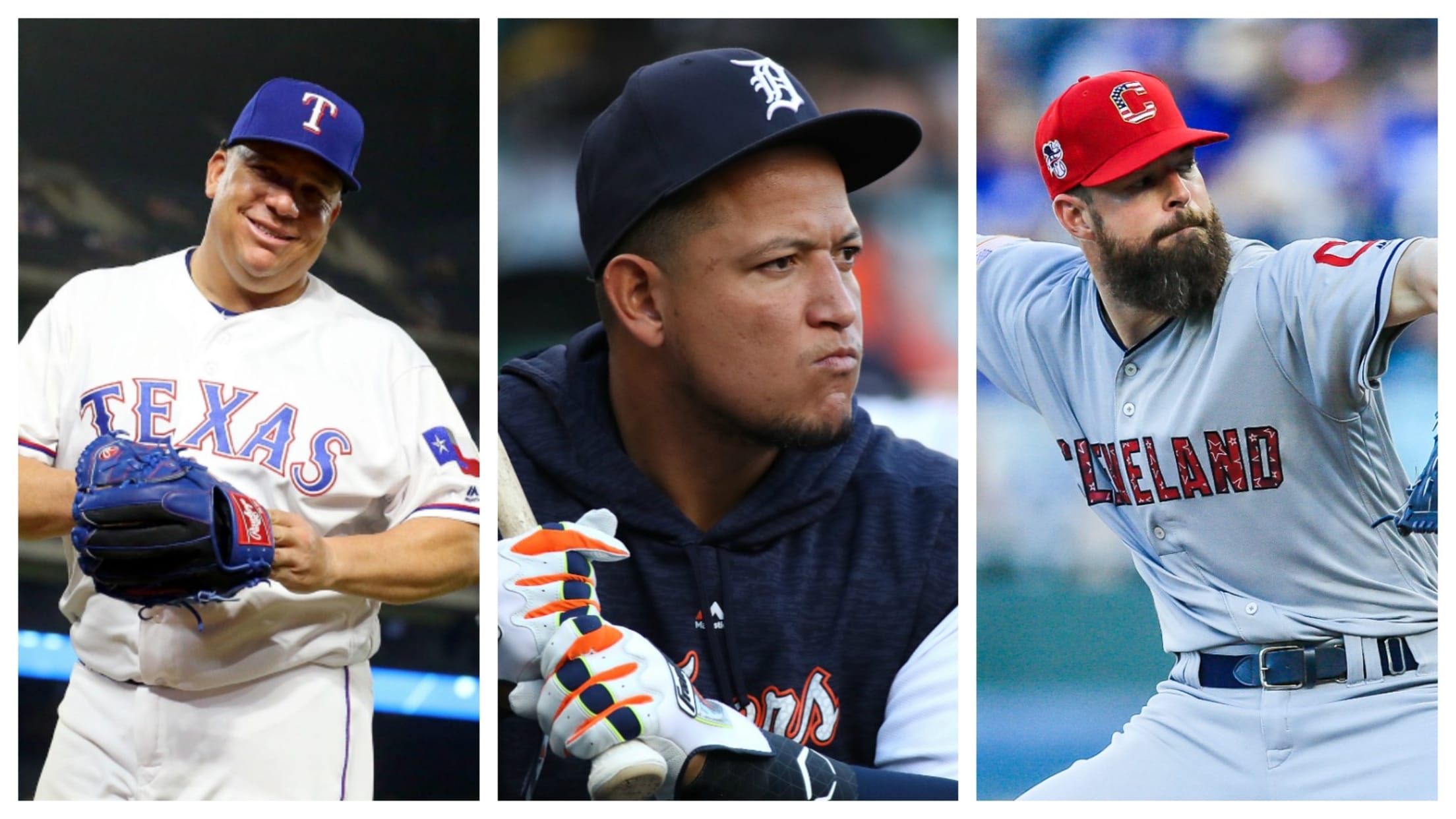 You aren't truly a star until you've been given a nickname, whether you're The Man, the Kid or Big Sexy.
But the nickname is not just an American phenomenon: Fans of the Chinese Professional Baseball League, or CPBL, have their very own nickname system. And just as many English language nicknames are based on puns, these nicknames are also largely based on the player names' phonetic similarity to Mandarin words.
Rob Liu, who runs CPBLStats.com -- one of the greatest English-language information sources on the league -- spoke to MLB.com from his home in Taiwan to introduce us to these glorious nicknames, and to give a little more info for some of them.
Though these nicknames may not be as popular with non-baseball fans, Liu says, "If you are really into baseball, [fans] will know these sorts of names."
Here are some of the best. We've included the Mandarin spelling of each nickname and its pronunciation to help illuminate their lore.
Corey Kluber: Uncle Skeleton 骷髏伯 (Ku-Lou-Bo)
Bartolo Colon: Eight-headed Dragon 八頭龍 (Ba-Tou-Long)
Bartolo Colon's nickname in Taiwan is 8-headed dragon. I just want to share that. pic.twitter.com/tNTAYqTDvd

— CPBL STATS (@GOCPBL) April 16, 2018
Francisco Lindor: Chairman Lin 林董 (Lin-Dom)
"In the business world in Taiwan, if you're a chairman, they always use your last name and add 'Dom.' So, if you're Lin, you're Lin-Dom."
Miguel Cabrera: Ricecake 米糕 (Mi Gao)
Dallas Keuchel: Mouth Open 開口 (Kai Kou)
Albert Pujols: The Bionic Man 生化人 (Sheng Hua Ren)
"This is more for Pujols' performance and the way he plays than how it sounds." Note: It's also a play on his American nickname, The Machine.
Justin Morneau: Ferocious Bull 猛牛 (Meng Niou)
"Morneau is a ferocious bull and Morneau hit well for the organization. So, you put two and two together."
Chi-Chi Gonzalez and Didi Gregorius: Chip and Dale 救難小福星 Chi-Chi and Di-Di
"Whenever those two have a matchup, the people of Taiwan call them Chip and Dale: Rescue Rangers. Because in Taiwan, we call Chip and Dale, Chi Chi and Didi."
It's not just MLB players who have amazing nicknames. The CPBL stars have their own, too -- though fewer are based on the sound of their name.
Wang Seng-Wei: Magneto 萬磁王 (Wan Cih Wang)
"He is the all-time leader in hit-by-pitches."
#CTBros 王勝偉 (Wang Seng-Wei) aka #CPBL Magneto reaches 100 career hit by pitch pic.twitter.com/KFzXeqNQ3h

— CPBL STATS (@GOCPBL) June 24, 2017
Lin Chi-Wei: Little Princess
小公主 (Xia Gong Zhu)
"Whenever he starts, he always got tons of run support from his teammates."
Ni Fu-Te: God of Earth
土地公 (Tu-Di-Gong)
Lo Chia-Jen: Bulbasaur 妙蛙種子 (Miao Wa Chung Tzu)
"He looks like a Pokemon. And also, with Shohei Ohtani called to the Major Leagues, he's been called 'Interpreter for Shoehei Ohtani', because [he and Ohtani's interpreter] look almost identical."