Why is everyone yelling at one another about the designated hitter?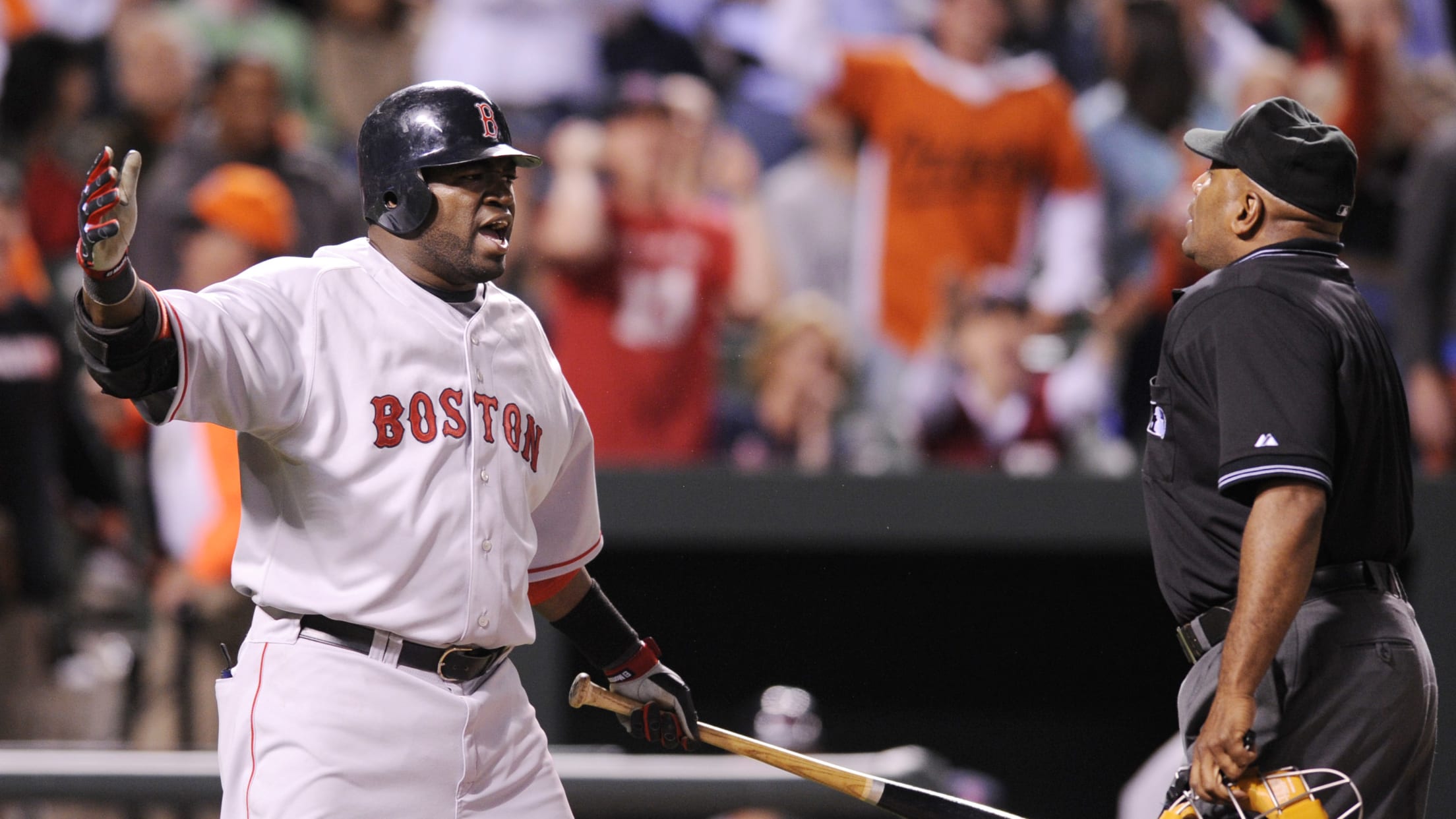 Boston Red Sox David Ortiz, left, argues after he was called out on strikes by home plate umpire Laz Diaz, right, during the ninth inning of a baseball game, Tuesday, May 13, 2008, in Baltimore. Ortiz was ejected from the game. The Orioles won 5-4.(AP Photo/Nick Wass) (Nick Wass/AP)
Scoop god and MLB Network insider Ken Rosenthal reported Tuesday evening that the league office is considering expanding the designated hitter to the National League. This got everyone with internet access and baseball opinions all riled up, reigniting the decades-old DH debate once again. And unlike some baseball arguments, this one isn't cut and dry between old school purists and new school hipsters -- it's more complicated than that.
But don't worry, we're here to help: Here's a quick overview of how exactly the DH got started in the first place, the arguments behind expanding it to the NL and the reasons why some fans would prefer to keep things as they are.
When did the designated hitter start?
The debate surrounding the DH has been around since baseball's infancy. A Sporting Life article from 1891 in favor of implementing a DH argued that "Every patron of the game is conversant with the utter worthlessness of the average pitcher when he goes up to try and hit the ball." But the idea didn't garner significant support until the late 1960s, when it was proposed as a way to counterbalance a league-wide decline in offense.
The rule was tested out in Spring Training for a few years before finally being implemented in the American League before the 1973 season. On April 6th of that year, Yankees slugger Ron Blomberg became the first DH in baseball history.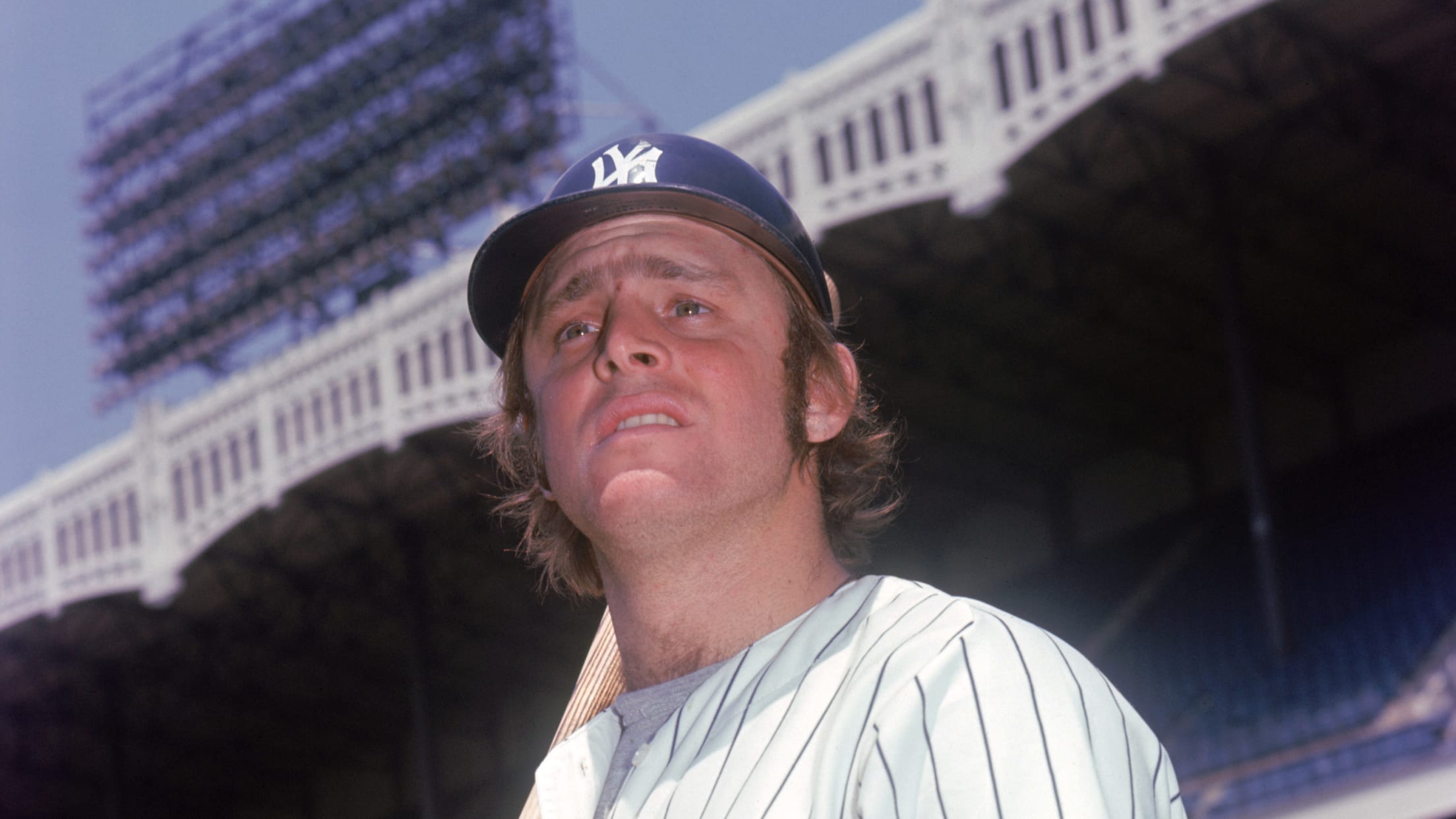 Why isn't there a DH in the National League too?
It's pretty simple actually. American League executives, led by the legendarily innovative Oakland A's owner Charlie Finley, were more open to the rule change and voted in favor of it in January 1973. The National League bigwigs weren't about it, though and waited until 1980 to even hold a vote on the matter. That vote didn't pass, and the leagues have had different setups ever since.
What do people in favor of expanding the DH say?
Well, #PitchersWhoRake aside, pitchers typically aren't great at hitting. Sure, you've got Madison Bumgarner ripping a homer from time to time, but usually pitchers spend their time at the dish flailing aimlessly at 98-mph fastballs. And that's understandable: Hitting isn't their job. You wouldn't pay to watch a talented and experienced drummer, who hasn't played piano in a decade, try and fake it on the keys, right? Instead of watching a helpless hurler make a fool of themselves, wouldn't it be better to watch actual, you know, hitters do the hitting?
Check out this "swing" from Braves ace Mike Foltynewicz.
Oof.
Having the DH in the NL would also create 15 more spaces across the league for defensively challenged sluggers and aging stars. Players like Albert Pujols and Nelson Cruz have had their careers prolonged by finding DH roles in the AL, and the DH allowed David Ortiz to have a legendary career despite his limitations in the field. Expanding the DH would create more opportunities for incredibly fun players like Pujols, Cruz and Ortiz.
Old school fans like moviestar Jon Hamm, a man who once called the DH an "abomination," simply think that baseball players should be multifaceted and pitchers should be able to do more than just pitch.
Why are some people so opposed to expanding the DH to the National League?
Whether it's Bartolo Colon dingering, Yu Darvish trying to draw a walk by interpretive dance or Edwin Díaznot moving a muscle in the batter's box, opponents of the DH see pitcher at-bats as perfect incubators for weird baseball happenings. There's also something hilariously relatable about seeing a pitcher, a fine-tuned professional athlete who was probably a dominant high school hitter, look so overmatched trying to hit.
The other main argument against the DH has to do with strategy. Many enjoy the difference in style between the defensive-minded NL and the offensive-minded AL, and revel all the in-game lineup maneuvering that goes on in the DH-less National League. Because NL teams have to think about when to pinch hit for their pitcher late in games, it leads to more difficult decision-making moments for managers. Adding a DH, detractors say, would turn chess into checkers.
So now that you've heard both sides of the argument, what do you think? Is it worth it to sift through all those forgettable pitcher at-bats for a rare but priceless moment of wonder or weirdness? Or would you rather see more runs in the National League, even if it means simplifying the strategic side of the game?
Vote below and let us know where you stand on Twitter @Cut4 and @CespedesBBQ.