Anybody who says socks-and-sandals never works hasn't seen Andrew McCutchen's fresh look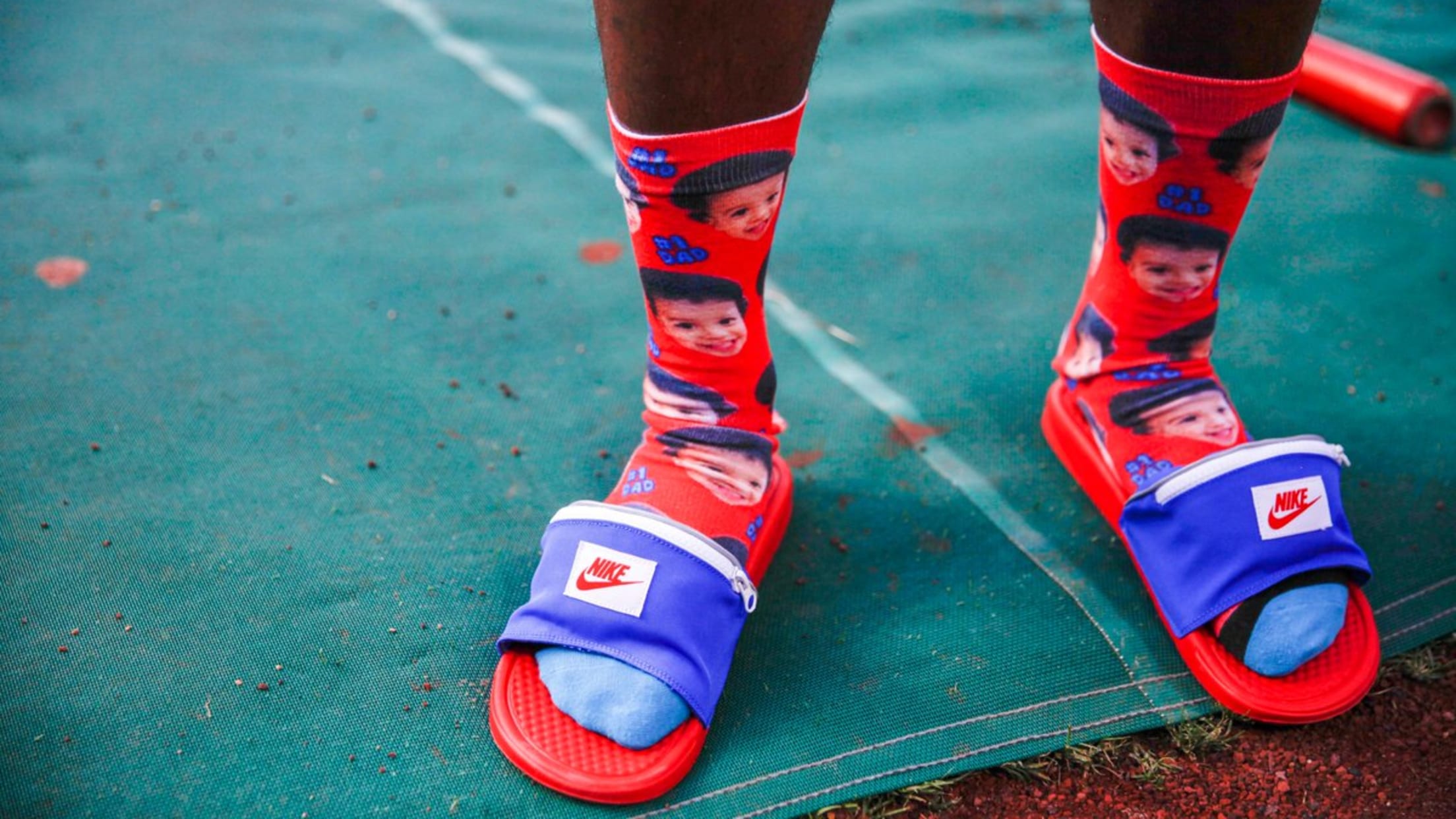 When Phillies outfielder Andrew McCutchen tore his ACL in June, it was a major bummer -- but Cutch has made his presence felt nonetheless via social media and, now, a wonderfully fashionable trip to Citizens Bank Park.
That's where he was on Wednesday, visiting his teammates before their game against the Dodgers. But Cutch didn't just throw on a pair of gym shorts and a shirt. No, he put together a look that challenged fashion norms and made a statement.
Socks and sandals? Nobody can pull that off. It routinely shows up on lists of what not to wear. But Cutch makes his own rules.
Did you guys know that IL stands for Illest Looks? pic.twitter.com/FFmOry8jMl

— Cut4 (@Cut4) July 17, 2019
Did you notice the socks? They say "#1 Dad," with photos of his son on it. Look again:
We simply don't deserve Cutch.
Players in this article:
Topics in this article: