Andrew McCutchen's wife threw him his own incredible All-Star Game in their basement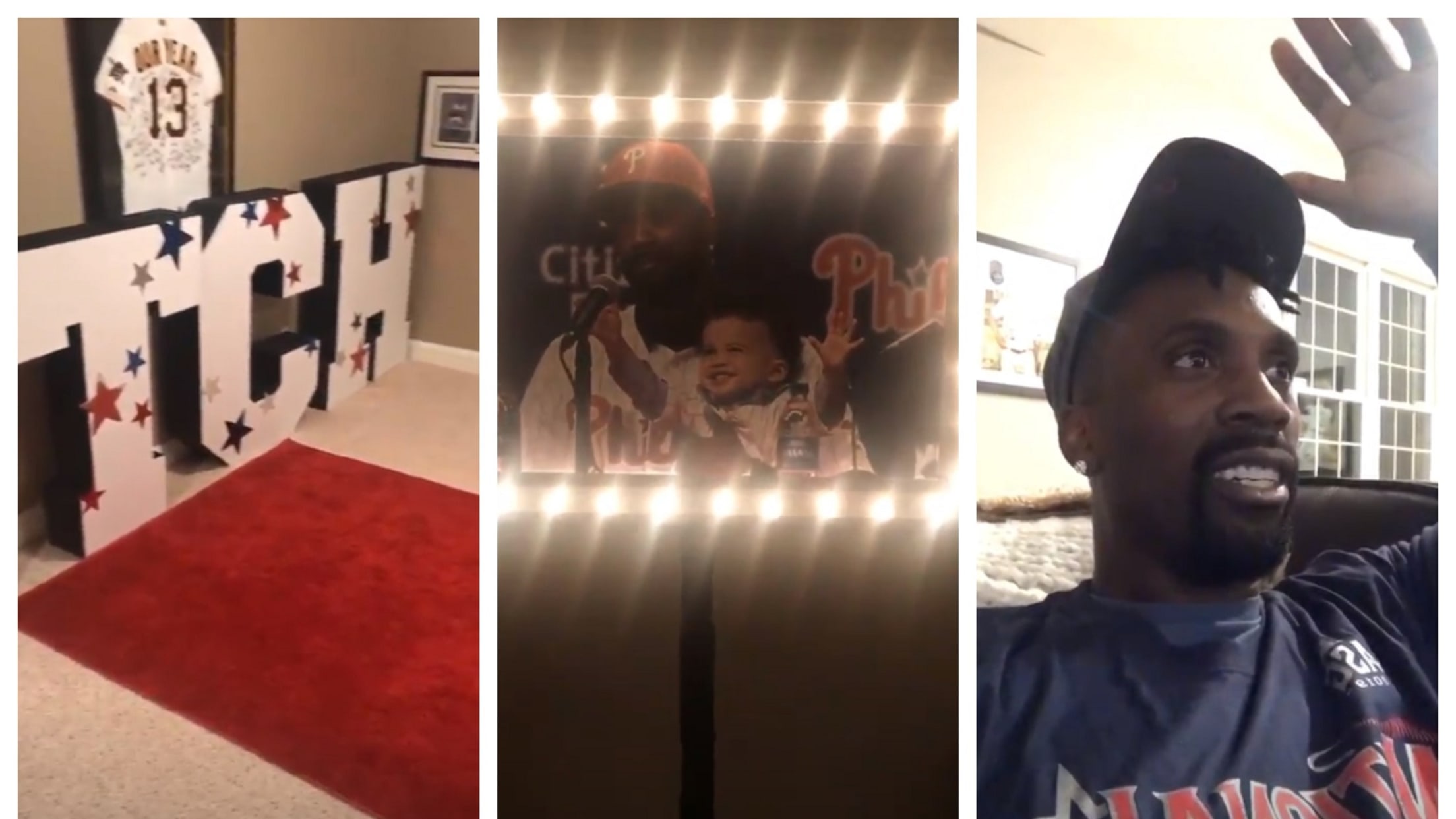 A torn ACL in early June put Phillies outfielder Andrew McCutchen on the shelf for the rest of the season, which was unfair for everybody.
With Cutch hanging out at home, he probably planned on kicking back on the couch for Tuesday's All-Star Game presented by Mastercard. And he probably did -- but with a huge smile on his face, thanks to an absolutely incredible display put on by his wife, Maria.
As Cutch documented on his Instagram story Tuesday night, he walked downstairs and was confronted with his very own All-Star Game celebration, complete with a red carpet, his name in huge font, some great light effects, a cake (and amazing cake topper) and a banner with the phrase "You're our All-Star," which had to feel pretty great. The whole thing is just fantastic.
.@TheCutch22 may have to sit out this year's #AllStarGame, but his wife made sure that he wouldn't miss out on the experience.

(via Cutch's IG story) pic.twitter.com/YAhKrFmV3a

— Cut4 (@Cut4) July 10, 2019
This, right here, is what it's all about.
Adrian Garro joined MLB.com in 2016. Throughout his travels, both Bartolo Colon and Vin Scully have placed their hands on his shoulders. Not at the same time, though. That'd be amazing.
Teams in this article:
Players in this article:
Topics in this article: