Andrew McCutchen and his son are leading the way in baseball bat innovation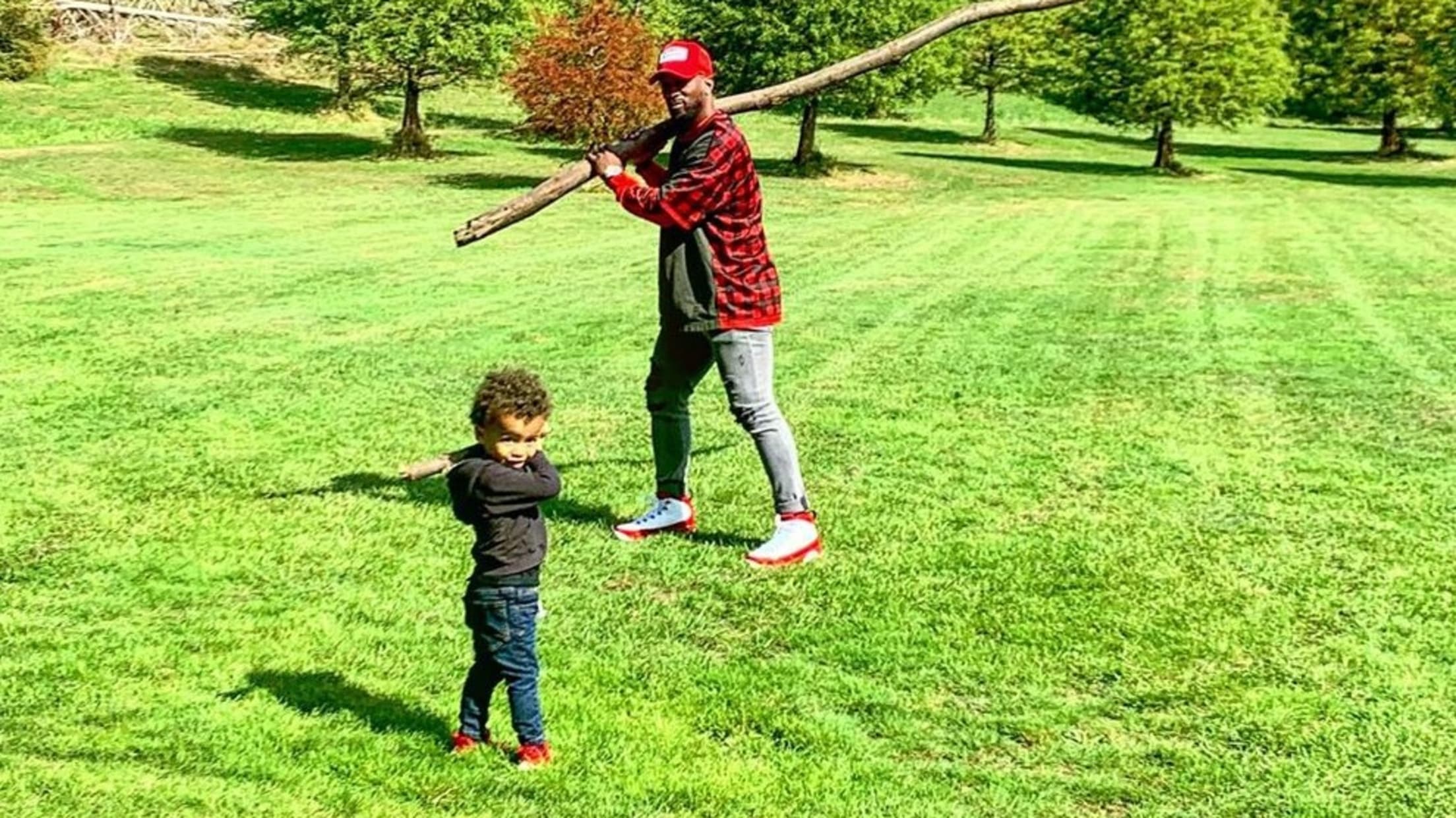 Although the 2019 season has been a wild ride, it has sadly fallen short in the Andrew McCutchen entertainment department. Don't get me wrong -- the Phillies outfielder is as stylish as ever and has continued to prove why he's one of the best follows on social media.
However, when the former MVP tore his ACL back in June, it meant that he would miss the rest of the year. It was a big ol' bummer, but it couldn't dampen McCutchen's spirits forever. With an assist from his son, Steel, he celebrated his 33rd birthday on Thursday by testing out some new lumber for 2020.
Thank you all for the Bday wishes. Working to see if I can swing this 82 inch/80 ounce piece of lumber next szn. My son brought me the smaller one. He said mine looked too heavy😂 pic.twitter.com/wW3a0UpwKe

— andrew mccutchen (@TheCUTCH22) October 11, 2019
I mean, I think this could work. Former teammate Aaron Judge always looks like he's wielding a small tree at the plate and folk hero Paul Bunyan swung an even larger stick anyway, so why not McCutchen? He can be an innovator in this field.
Try to tell me that there's a better way to control the outer half of the strike zone than with a bat like this. You can't. If you wanted, you could even protect pitches that are wild and practically headed toward the hot dog vendor.
Kudos to Steel, though, for giving his dad a hand with a smaller bat suggestion. He's the cutest bat boy you could imagine, and the important part of the offseason workout is just getting your swings in.
Happy birthday, Cutch.
Teams in this article:
Players in this article:
Topics in this article: