The only real love left in the world is between this man and his baseball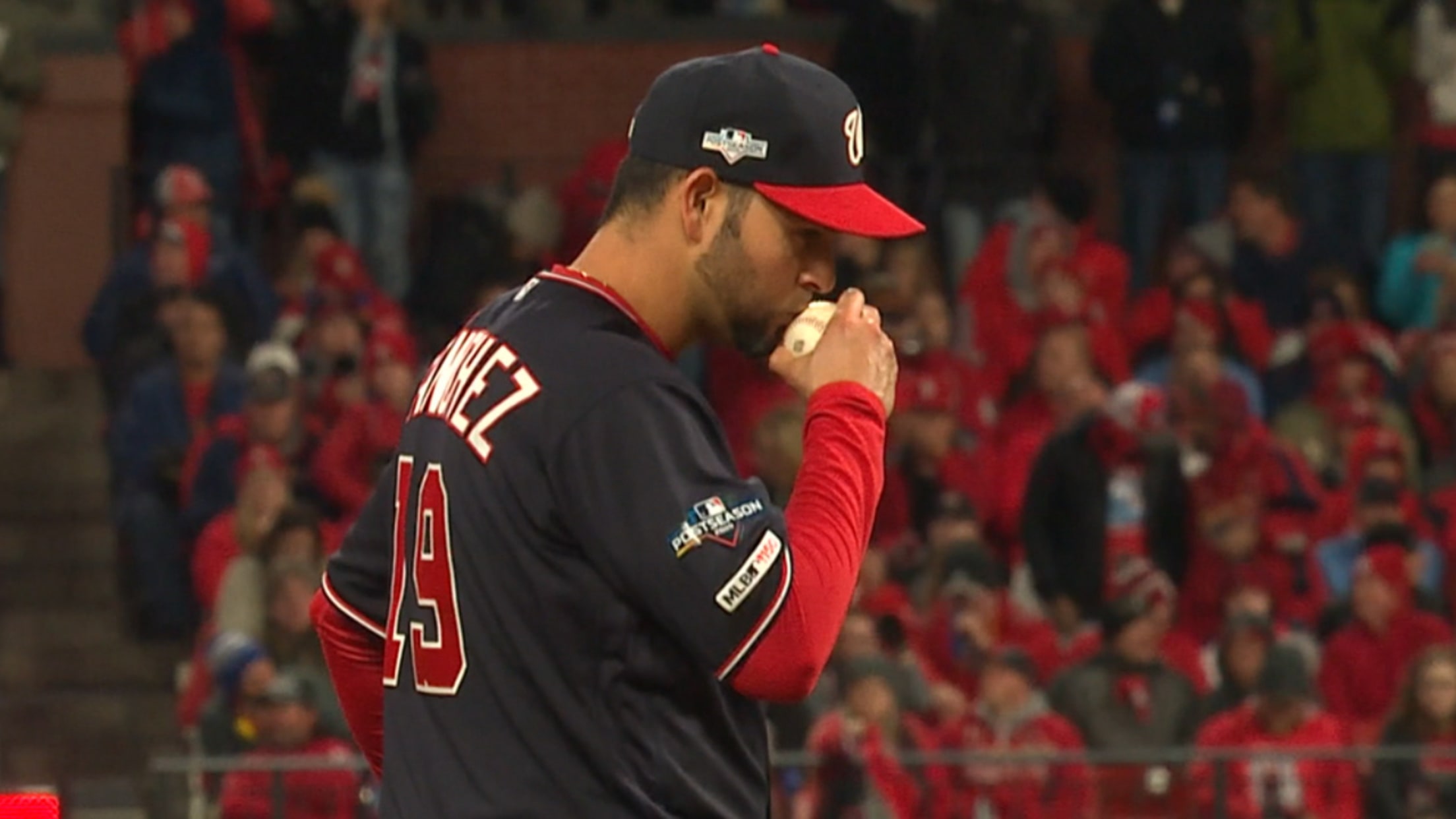 True love is hard to find. Kylie Jenner and Travis Scott recently ended things, Lady Gaga and Bradley Cooper refused to date in real life and, even today, this street cat I saw roaming around Brooklyn and may have loved didn't come over to me when I called for it. It hurts. It really makes you wonder what it's all for.
And then, Aníbal Sánchez, pitcher for the Washington Nationals, makes you wonder no more.
C'mon, put on some Otis Redding and watch that magic again.
Look at that. He loves that baseball. I love that he loves that baseball.
That was early on in NLCS Game 1 on Friday in the second inning. And like any beautiful love story, the baseball showed Aníbal love right back. He wasn't waiting in vain. It wasn't just his imagination. The baseball gave him everything he could have ever hoped for in front of millions and millions of people -- PDA be damned.
In fact, the two lovebirds nearly made sweet baseball history together.
Yes, a one-hitter and four outs from giving up zero hits. It would've been just the third no-hitter in nearly 120 years of postseason play.
Although Sánchez has thrown a no-no once before, this was an unlikely performance from a 35-year-old, soft-tossing, fourth starter. It was also hardly electrifying -- Sánchez hit two batters, walked another and only struck out five.
It all just shows how powerful love -- real, true love -- can be.
Matt Monagan is a writer for MLB.com. In his spare time, he travels and searches Twitter for Wily Mo Peña news.
Teams in this article:
Players in this article:
Topics in this article: