A 1925 Yankees sweater worn by Wally Pipp was featured on the 'Antiques Roadshow' season premiere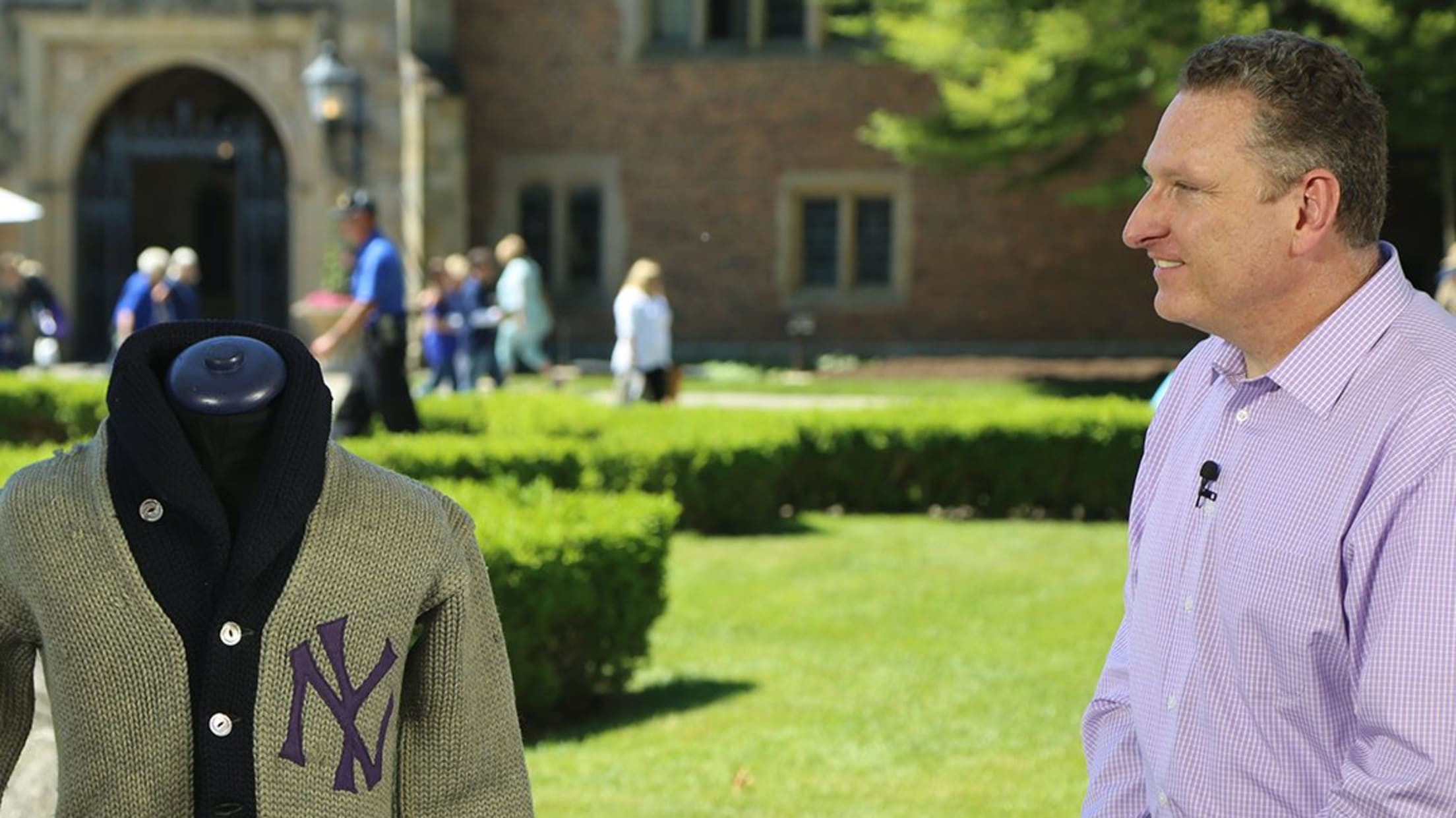 The eyes of the sports world were fastened on the College Football National Championship Game on Monday, but fans who happened to be watching (or recording) the season premiere of "Antiques Roadshow" were in for an extra treat. The last featured item of the night was a vintage 1925 Yankees sweater, with accompanying cleats:
And we close the hour with the rare double "wow" reaction! Value: priceless. #antiquesroadshow pic.twitter.com/5CYZI1yieA

— Antiques Roadshow (@RoadshowPBS) January 8, 2019
The combination, which was worn by Lou Gehrig's famous predecessor at first base, Wally Pipp, was appraised at $77,500 -- well worth the price for fashion excellence. Just ask the Babe:
Baseball legend Babe Ruth & his teammate Al DeVormer pose in their amazing New York #Yankees sweaters in Hot Springs, Arkansas! (1922) #MLB #History pic.twitter.com/dNHFZrx72M

— Baseball by BSmile (@BSmile) January 8, 2019
That's how you roll into the speakeasy with style.
Now, the real question must be asked: Could Adam Ottavinostrike Ruth out if he was looking that good while at the plate? It might be too distracting.
Either way, we need to see Aaron Judge and Giancarlo Stanton bring back this look in 2019. It's what the people demand.
Equipos en este artículo: