The Astros created a four-man outfield and right-shifted-infield shift for Joey Gallo that looked amazing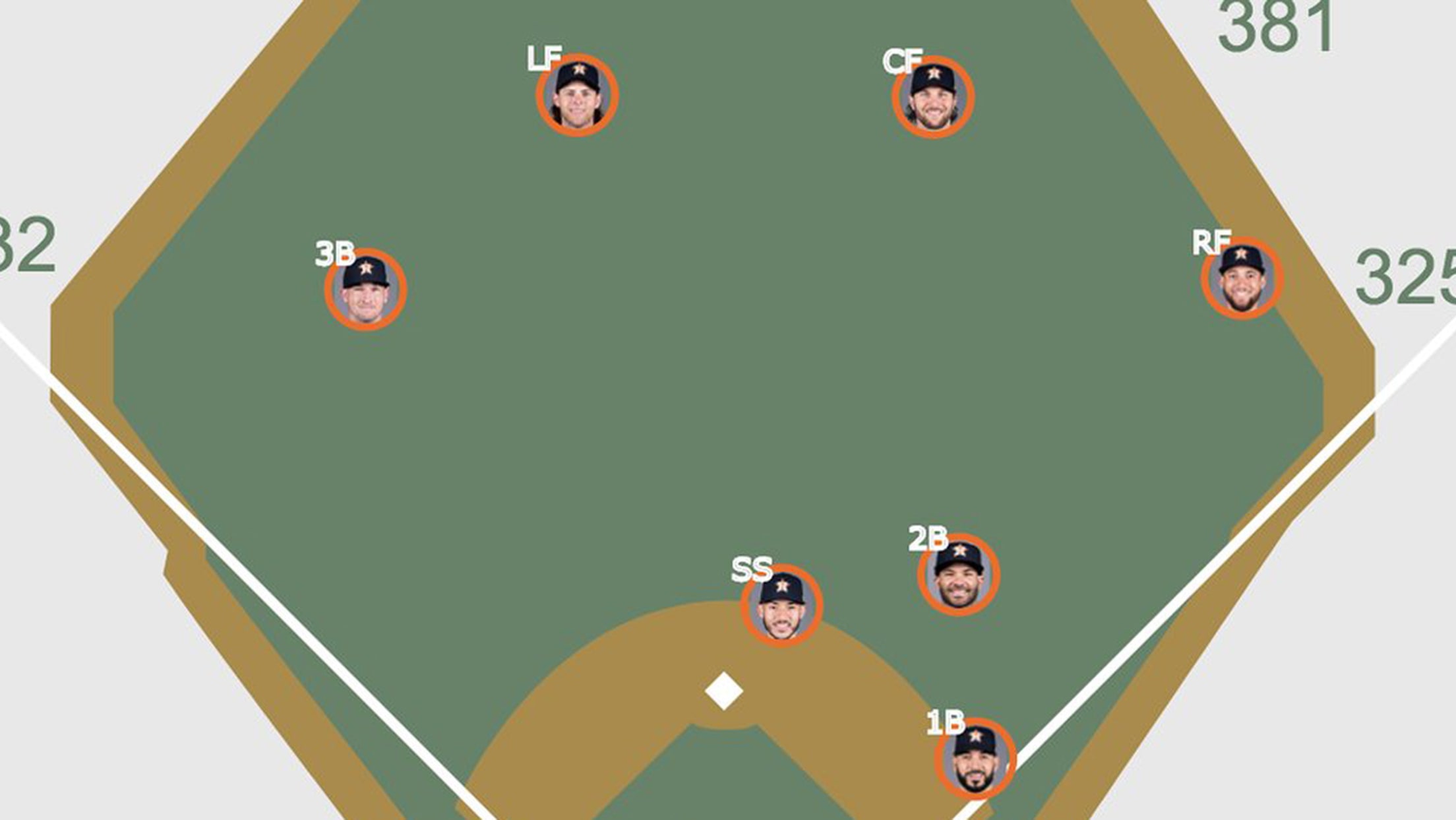 We've witnessed our fair share of defensive shifts in a game. Matt Adams was recently faced with a four-man outfield shift and, on a bunt, turned it into an epic moment to watch. And he's not alone. Another player who is more than used to going up against a defensive shift is Joey Gallo.
During Opening Day's Astros-Rangers game, in the bottom of the first, Gallo went up to bat facing Justin Verlander. And this was what the defense looked like:
.@astros positioning vs Gallo. Wow. pic.twitter.com/XCOy0VfKeL

— Daren Willman (@darenw) March 29, 2018
Yes -- that's a four-man outfield and a three-man infield shifted to the right. Gallo ended up popping out to third base for the second out of the inning. Of course, "third base" here refers to Alex Bregman's position deep in left field. Don't you just love shifts?
"I just go up there and do what I can do," Gallo told MLB.com's T.R. Sullivan. "I don't scan the field. I'm still trying to hit the ball hard. It's not a big deal."
This wasn't the first time Gallo has faced a shift, but it has to be one of the strangest he's ever seen.
Teams in this article:
Players in this article: