The most dedicated baseball fan to ever live wore shirseys for every Astro in the Game 7 starting lineup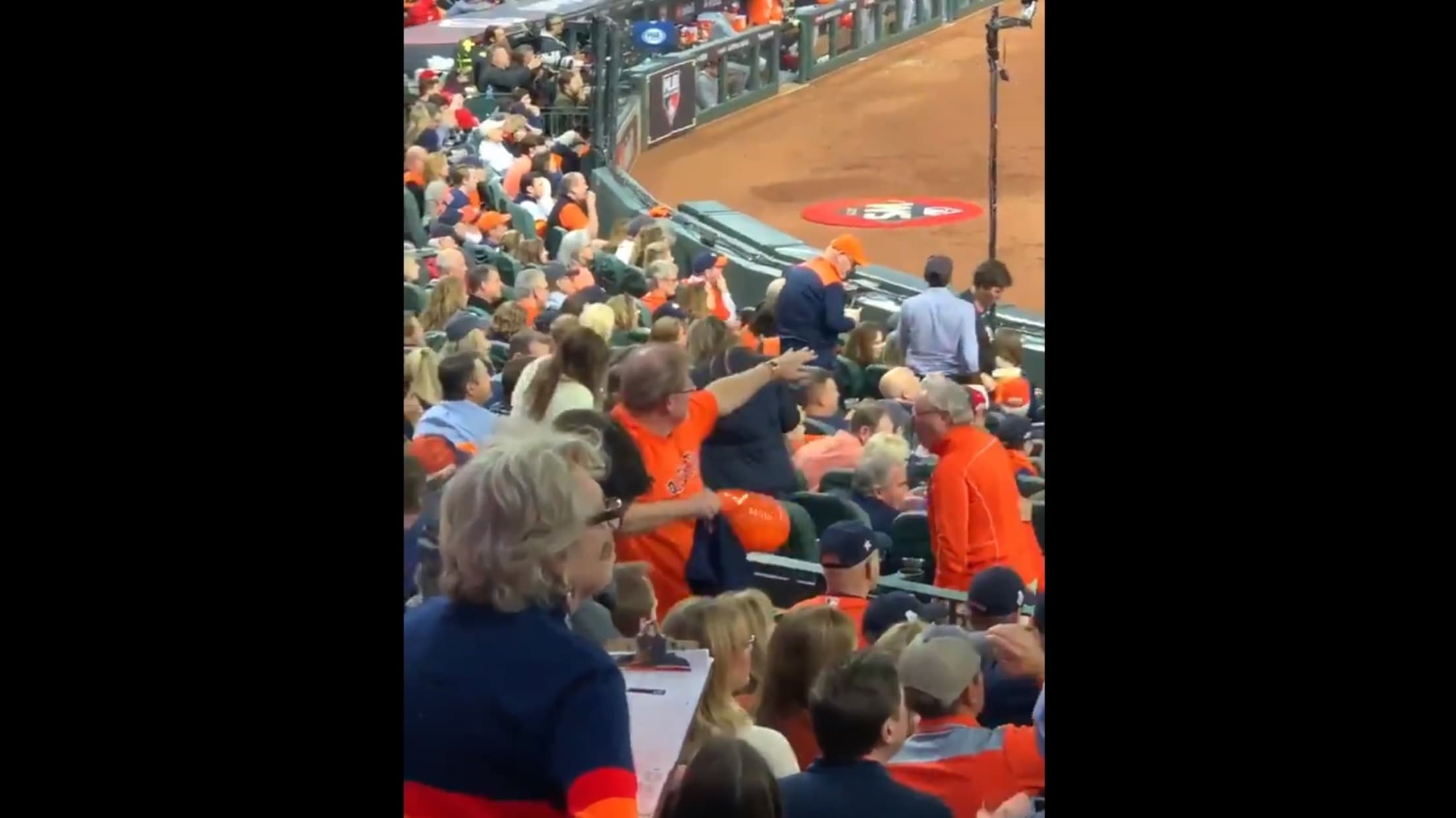 Game 7 of the World Series. It's a phrase that inspires goosebumps by its mere suggestion. There is no bigger stage in all of sports than a Game 7, and in baseball -- the culmination of a 162-game regular season and a pressure-packed October postseason coming down to just one game, with everything on the line.
And for Astros fans packing Minute Maid Park on Wednesday night for the final baseball game of 2019, there was no more important part of their life as an Astros fan. Fully embracing this fact, one guy with pretty choice seats behind the home plate area busted out some Game 7-worthy style: Shirseys for each player in the Astros lineup.
This gentleman is wearing the shirseys of each guy in the @Astros starting lineup.

That's right. NINE shirseys and he changes before each AB.pic.twitter.com/ZGO86rRFsX

— Cut4 (@Cut4) October 31, 2019
Seriously, one jersey for each Astro playing in the game. This is some incredible attention to detail, I must say.
When it goes to the top of an inning he puts everything back on and looks like the kid in A Christmas Story. What happens when the Astros make a substitution? Does he make a shirt substitution in the middle of the shirt order for 10 mins? Does he leave? Die? Who can say

— Aaron Chewning (@AaronChewning) October 31, 2019
It's imperative for fans to root, root, root for the home team at any game -- but ESPECIALLY in Game 7 of the World Series -- and this Astros dude has taken it to the next level, truly.
Teams in this article:
Topics in this article: