Everything you need to know about the ALCS teams to impress your friends, co-workers and extended family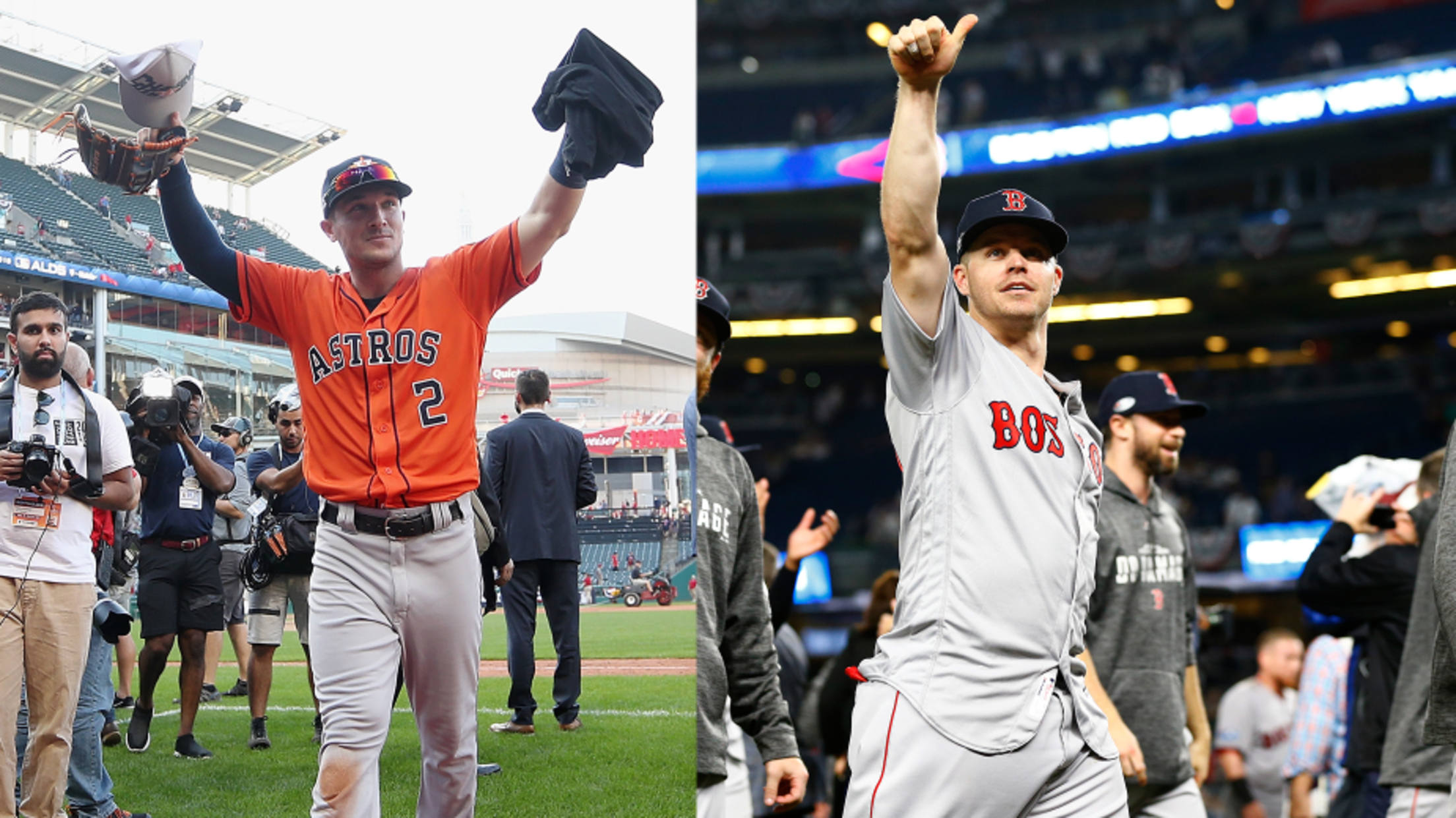 The NLCS kicked off last night, and if you read our preview, you already know all about that series. But tonight is Game 1 of the ALCS between the Astros and the Red Sox, a showdown of epic proportions, the best team this season against the defending World Series champions.
Just tuning into the madness now? No worries, we've got a boatload of assorted facts to toss your way to make sure you know what you're talking about next time the baseball comes on the TV screen.
Red Sox
The entire bullpen is bearded
In an era where bullpens are more important than ever, Red Sox fans should rest easy knowing that their squad's relief corps will be kept warm from the chilly Boston weather thanks to their own man-made neck blankets.
MVP favorite Mookie Betts is also a competitive bowler
You may know Mookie as the guy who hit 32 home runs, stole 30 bases and put himself in position to win the American League MVP, but there are some people out there who know him as Mookie Betts, semi-pro bowler. He's legitimately good and even rolled a perfect score of 300 in a World Series of Bowling event last year, so you know he's got World Series experience.
J.D. Martinez got released by the Astros in 2014
Before he became one of the league's best power hitters with the Tigers, the Red Sox slugger was a part of a few Astros teams from 2011-2013. In those three seasons, Martinez struggled to make a name for himself in Houston, so the Astros let him go at the end of 2014 Spring Training. He caught on with the Tigers, made some mechanical adjustments and now is as fearsome of a middle of the order force as there is in baseball.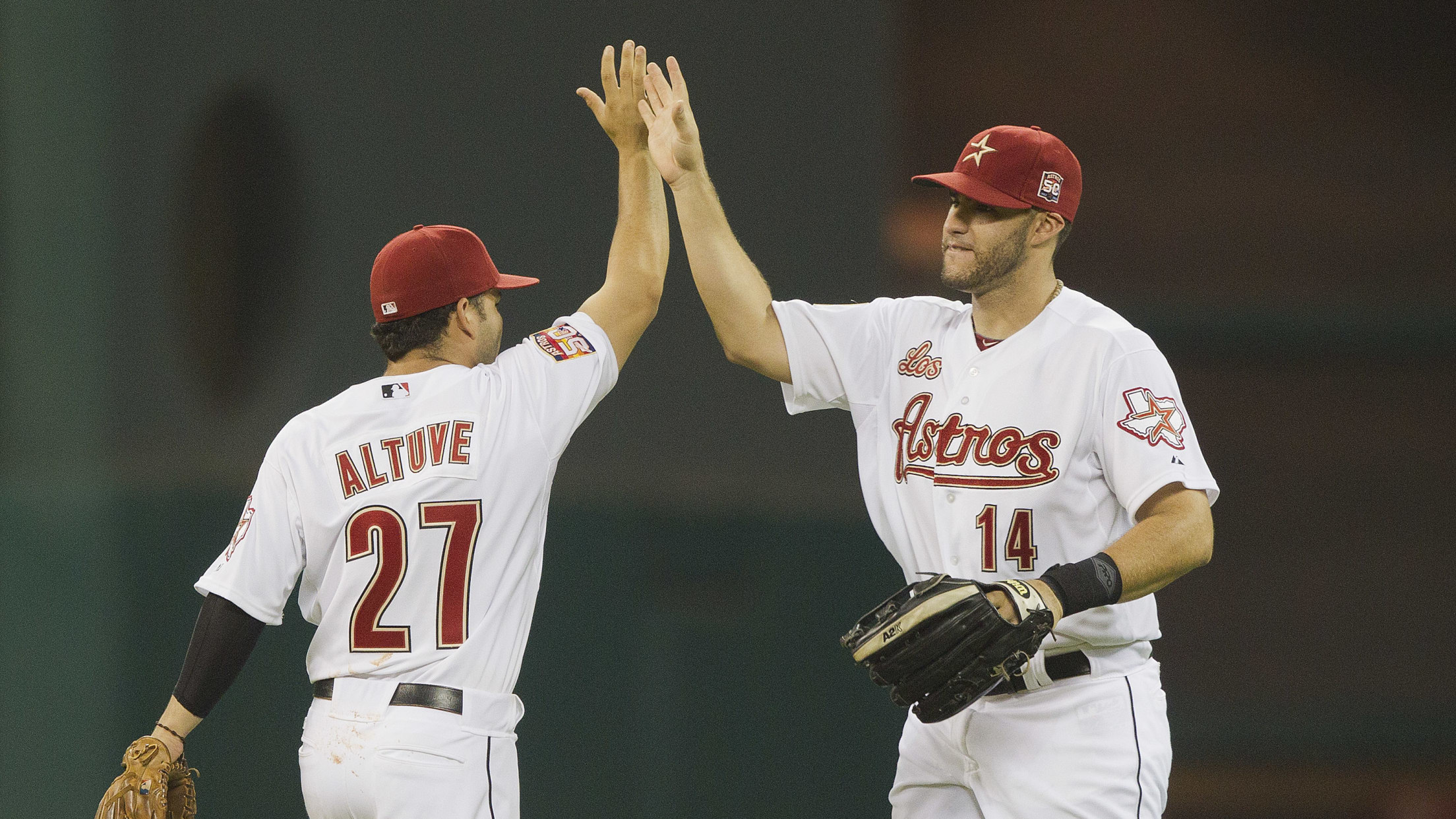 Jackie Bradley Jr. is named after legendary soul singer Jackie Wilson
Wilson's iconic song "Higher and Higher" is a wonderful tune and the perfect accompaniment for a highlight reel of JBJ plays.
Brock Holt sings in the shower
There's a lot to love about Holt, who solidified himself in October lore with his cycle in Game 3 of the ALCS, but the best has to be his willingness to show off his music talent during rain delays. Whether it's with a guitar ...
This is what we call rain-delay entertainment. pic.twitter.com/utZrM4U1Ic

— Red Sox (@RedSox) July 26, 2018
Or simply taking advantage of some dope shower acoustics ...
Holt is a man with serious pipes who's not afraid to do some belting.
Christian Vázquez was the only catcher in baseball to have more steals than homers
To be fair, this stat is sort of misleading: Vázquez only had four steals and three taters, so don't expect Vázquez to blow you away at the plate. Let his insane talent on defense do the talking.
Andrew Benintendi was the state player of the year in high school ... basketball
Before he was knocking taters and throwing out fools from the outfield, Benintendi was slicing up helpless Ohio high schoolers on the court. His senior year, he averaged over 20 points a game and was voted Ohio Division III Player of the Year.
Rafael Devers is the youngest player left in the postseason
Devers wasn't even old enough to have a beer after the Red Sox won the division last year as the exuberant youngster only turned 21 on October 24th of last season. Now that the Braves and their underage phenom, Ronald Acuña Jr., have been eliminated, it's up to Devers to carry the torch.
Xander Bogaerts is the X man hit king
Given the underwhelming response from the Fenway faithful, I'm not sure anyone in the stadium that day knew about the history Bogaerts made with this homer. This smash was the 798th hit of Bogaerts' career, putting him past Xavier Nady for the most hits all time by a player whose name starts with X.
Astros
They've got the most coordinated home run celebration in baseball
No single image defines the 2018 baseball season to this point better than the Astros' synchronized stare.
Carlos Correa has an adorable dog named Groot
Yes, Correa's on-field proposal after winning Game 7 of the World Series last season was the only good ballpark proposal ever, but Correa and his fiance Daniella Rodriguez aren't the only members of the fam.
Yes, that's Correa's dog named Groot, and, yes it's named after the character from Guardians of the Galaxy.
Most of the team is obsessed with Fortnite
The Fortnite video game phenomenon took over many big league locker rooms this season, but the Astros might be the most entranced by the wonders of the battle bus. They've been breaking out Fortnite-themed celebrations after each victory and seem to spend most of their time off the field on the sticks.
George Springer is really good friends with Red Sox pitcher Matt Barnes
Springer getting to play in Boston will be a homecoming of sorts, as the 2017 World Series MVP grew up in New England and played in college at the University of Connecticut with Barnes. Springer has already whacked a dinger off of his buddy in the Majors, so you can imagine there might be some trash talking going on this time.
Outfielder Jake Marisnick was in the Marlins-Blue Jays megatrade in 2012
Remember that insanely enormous blockbuster trade from six years ago that sent Mark Buehrle, Josh Johnson, José Reyes and others from the Marlins to the Blue Jays in return for a package of seven different players? Well, Marisnick happens to have been one of those prospects who went from Toronto to Miami. Marisnick eventually made his way from Miami to Houston two years after that, in a deal for Jarred Cosart and current Dodgers utility man/goofball Enrique Hernández.
Justin Verlander racked up a million dollar restaurant tab
It's no surprise that professional baseball players eat at more expensive restaurants than the average folk, but earlier this year Verlander was hit with a tab so eye-popping it had to be a joke.
Evan Gattis has the best comeback story in baseball
Gattis' journey from working odd jobs across the country as he battled crippling depression, to World Series champion is one of the most unlikely and astounding paths a Major Leaguer has ever had to traverse. His unique style of hitting -- no batting gloves, crouched over at the waist like a grizzled rec softball all-star -- is a pleasure to watch, and makes him one of the easiest guys to root for in the game.
Tyler White built a makeshift batting cage in his childhood bedroom
If you watched the 2017 Astros win the World Series, and your first thought was "This team is wonderful and I like Evan Gattis the most, but I sure wish they had another guy who looked exactly like Evan Gattis," then let me introduce you to White.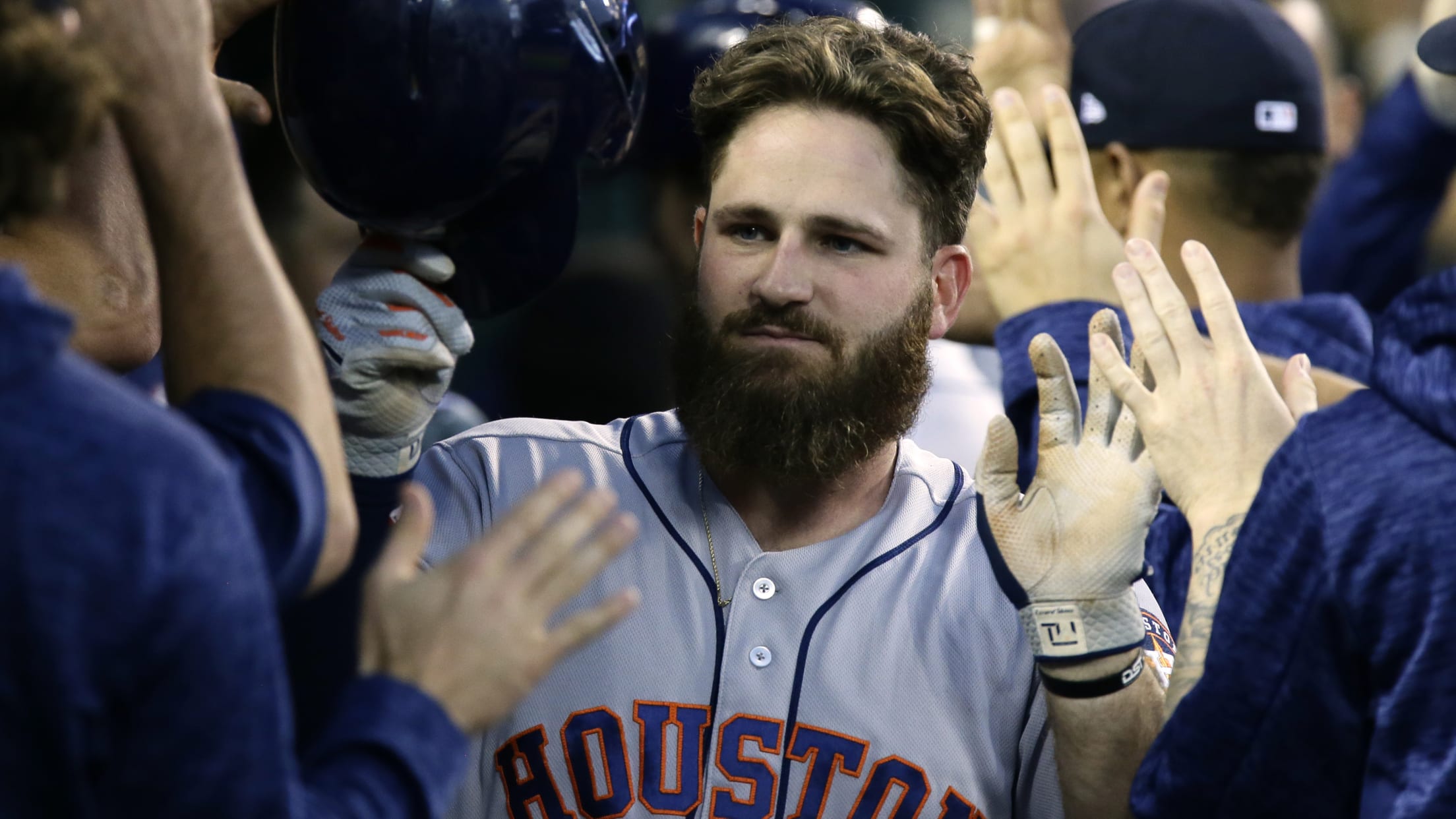 There's a lot to like about the Astros' other bearded, outdoorsy-looking slugger, but as a kid, he would practice hitting in his bedroom by hitting tennis balls into a bunch of couch cushions.